Looking for inspiration and fall bathroom decorating ideas for Thanksgiving or for a fall-themed guest bathroom? I found a LOT of great pictures and beautiful ideas for Fall bathroom decorating!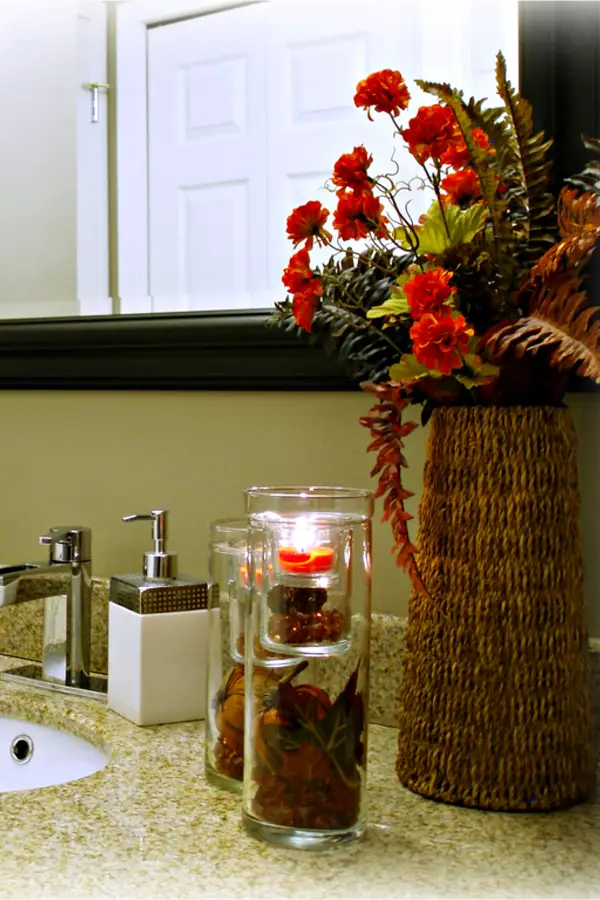 Oranges, golds and other Fall colors are stunning, aren't they? Plus, the leaves and the pumpkins…just love it! When it comes to decorating, the bathroom can be a forgotten room, but it isn't difficult to get a great fun fall look in your bathroom if you know what to shop for. Here are some bathroom decorating tips you can use to get the festive look of fall for the gorgeous Autumn season and Thanksgiving holiday.
The first thing you want to think about is color and what comes to mind when you think of fall? Well oranges and brown of course!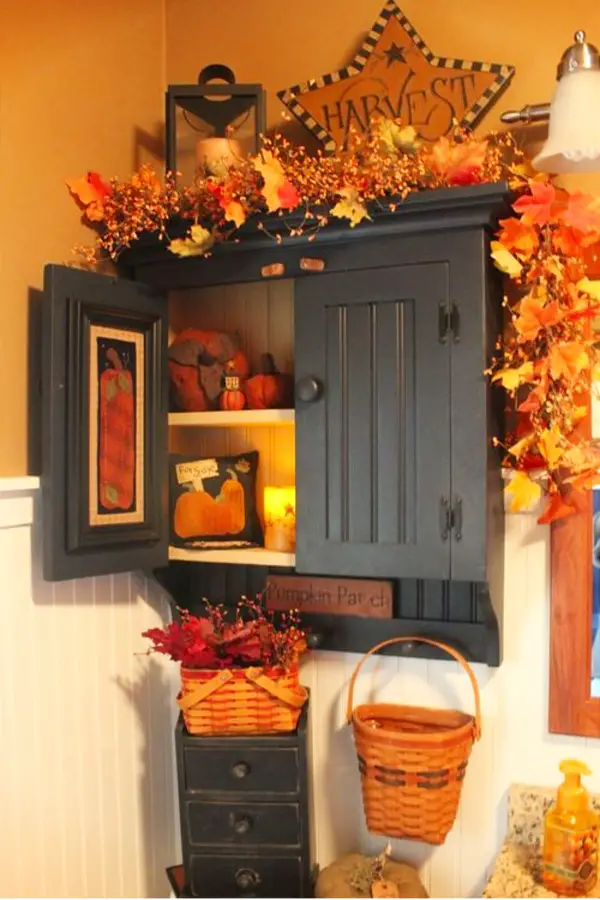 If you don't want to paint your bathroom just for fall decorating, you can infuse the room with these colors by using towels, curtains, rugs and a shower curtain in your palette of fall colors. You might decide to hang some artwork and get some accessories like soap dishes, toothbrush holders and cups in the fall theme maybe even hang some unique bathroom shelves.
Fall Themed Bathroom Sets
Your fall bathroom decorating project might do well to focus on things like pumpkins and fall leaves for accents.
Fall Leaves Bathroom Accessories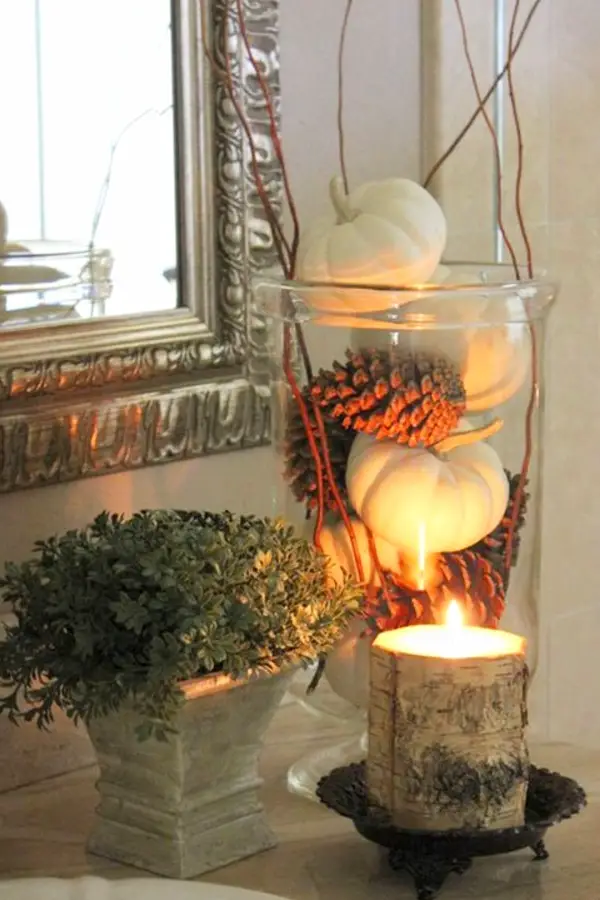 Pumpkin Bathroom Decor
Window treatments for the Fall decorating style should be decorative and you might try accenting your windows with holiday valances that can carry you through to the new year.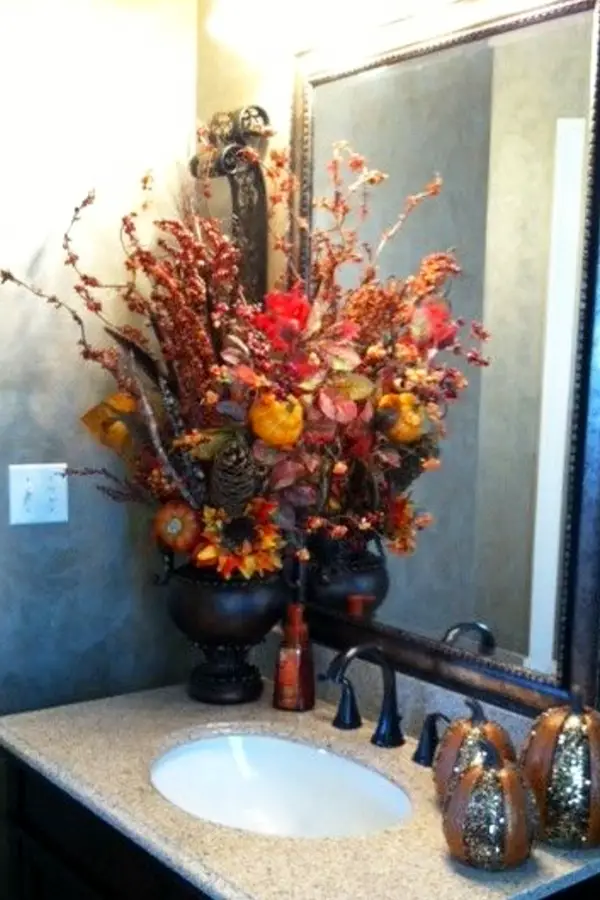 Fall Bathroom Curtains
Of course, lighting is important and you probably already have good lighting in your bathroom so for a fall accent, you might want to use some string lights or night lights with the fall theme of pumpkins, leaves or even black cats and witches.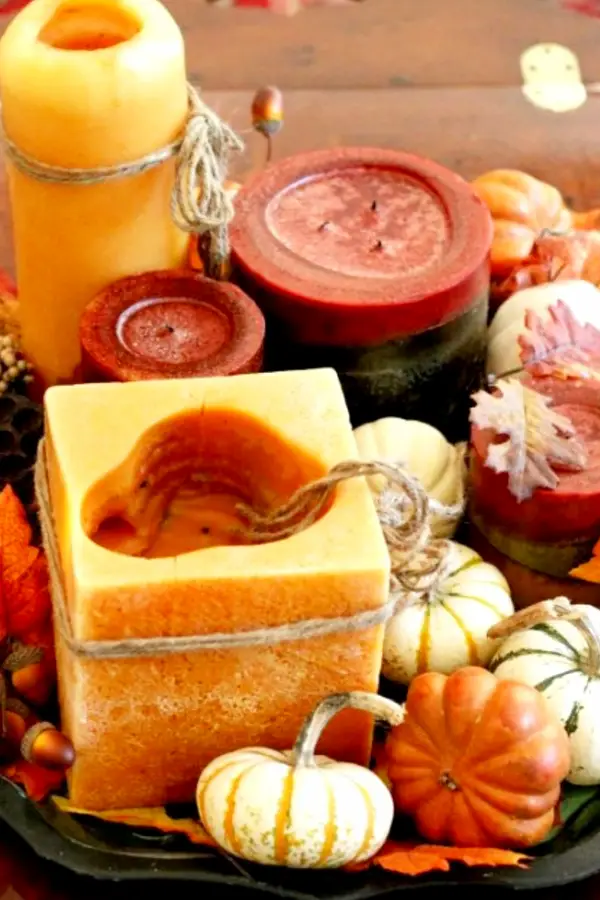 Another central component that will help make the room look "put together" is flooring and adding bath mats to your fall decorating style bathroom can add interest to the decorating scheme. The style of flooring you should have for your fun for the holidays look is themed rugs which should be in orange and browns.
Fall Bathroom Rugs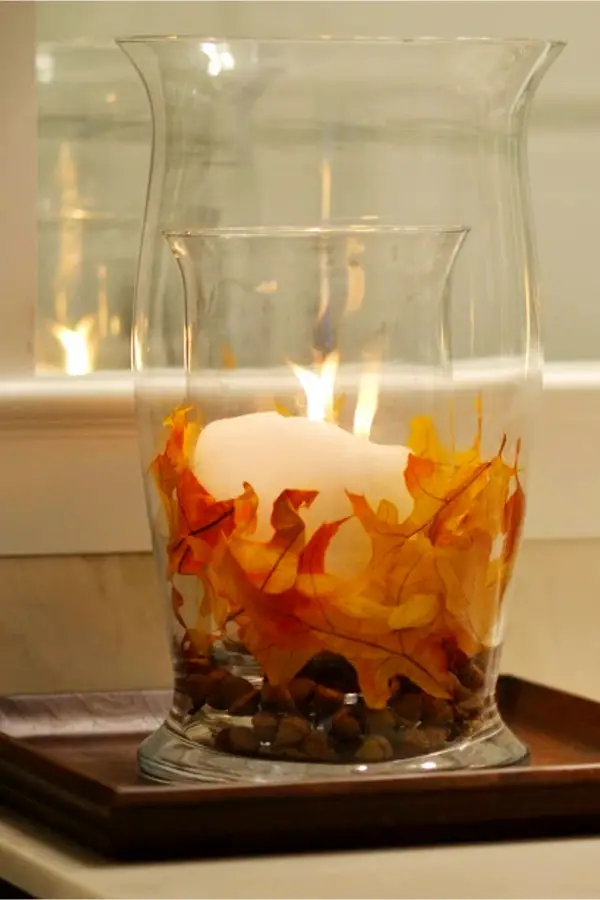 Fall Bathroom Shower Curtains
For some decorative touches that will help accentuate your fall decor try paper mache pumpkins here and there or black cat figures around the room combined with hay, colorful leaves, and witches to accent your theme. To soften up the look, think about buying towels which have orange and brown prints and roll them up like you see in the spa for a decorative and elegant look.
Fall Bathroom Towels
Sprucing up your bathroom for fall and the holiday season can be fun and easy if you think up a great plan ahead of time. Shop wisely for only the items in your plan and add them to the room accordingly and you'll have the wonderful feel of fall fun in no time!
Fall Bathroom Accessories
---
Miss Anything?
&
&
Pin For Later?
More Ideas for Fall:
– Fall Front Porch Decorating Ideas
– Fall Decor Ideas With Pumpkins
– Easy Thanksgiving Side Dish Recipes