---
27 UNIQUE Thanksgiving Potluck Dessert Ideas –
When coming up with ideas for Thanksgiving desserts, you sure don't want to make the same ol thing, right? How about trying one of the unique and easy Thanksgiving dessert recipes below?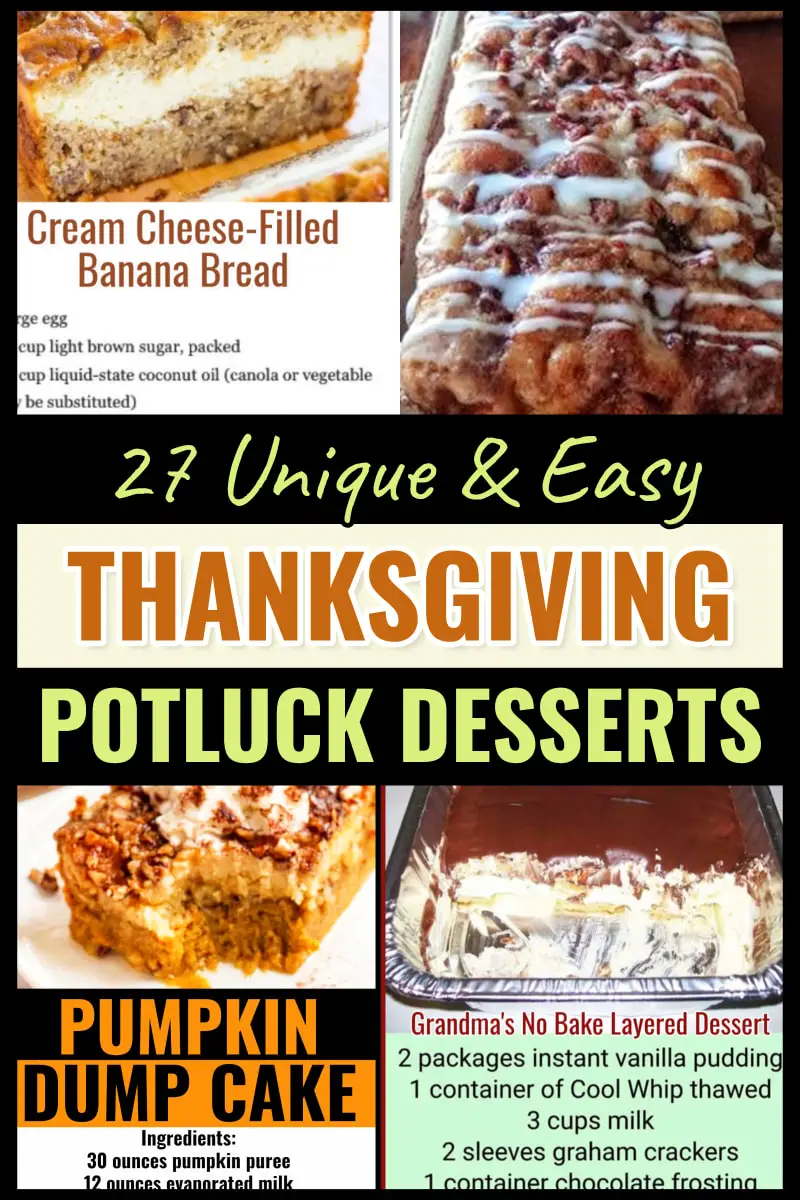 ---
Updated on November 5, 2022
posts may contain affiliate links -Enjoy and feel free to share with your friends!
---
The dessert recipes below are pretty simple AND your dinner guests or hostess will LOVE you for offering a unique and creative dessert for Thanksgiving (or Christmas). These are definitely part of my top ten Thanksgiving Desserts! Just might be my favorite holiday recipes overall.
These are my dessert recipes I've collected to make and take to our Thanksgiving potluck this year. But, these desserts are great for ANY holiday menu… Christmas, Easter, Mother's Day, etc – heck it doesn't even have to be a holiday at all – they're creative family reunion desserts too.
In fact, I've made these for a recent memorial service so these recipes below also make for good funeral desserts as well.
Hint: There is a unique apple bread recipe below that you MUST try – it is SO good!
Be sure to pin any recipe you like to Pinterest so you always have them close by.
Large Batch No Bake Thanksgiving Dessert
If you're expecting a LARGE crowd for your Thanksgiving dinner or potluck, this NO BAKE dessert will be your best friend.
Super simple to make too!
Pumpkin Dump Cake
If you're looking for easy desserts for Thanksgiving, there is NOTHING easier than these dump cake recipes.
This Pumpkin Dump Cake recipe below is no different – it's easy to make and it's a non-traditional twist on traditional pumpkin pie.
Pumpkin Dump Cake Ingredients:
30 ounces pumpkin puree
12 ounces evaporated milk
4 eggs
1 1/2 cups sugar
2 teaspoons cinnamon
2 teaspoons pumpkin pie spice
1 box yellow cake mix
1 cup butter
1 cup chopped pecans or walnuts (optional)
whipped cream for serving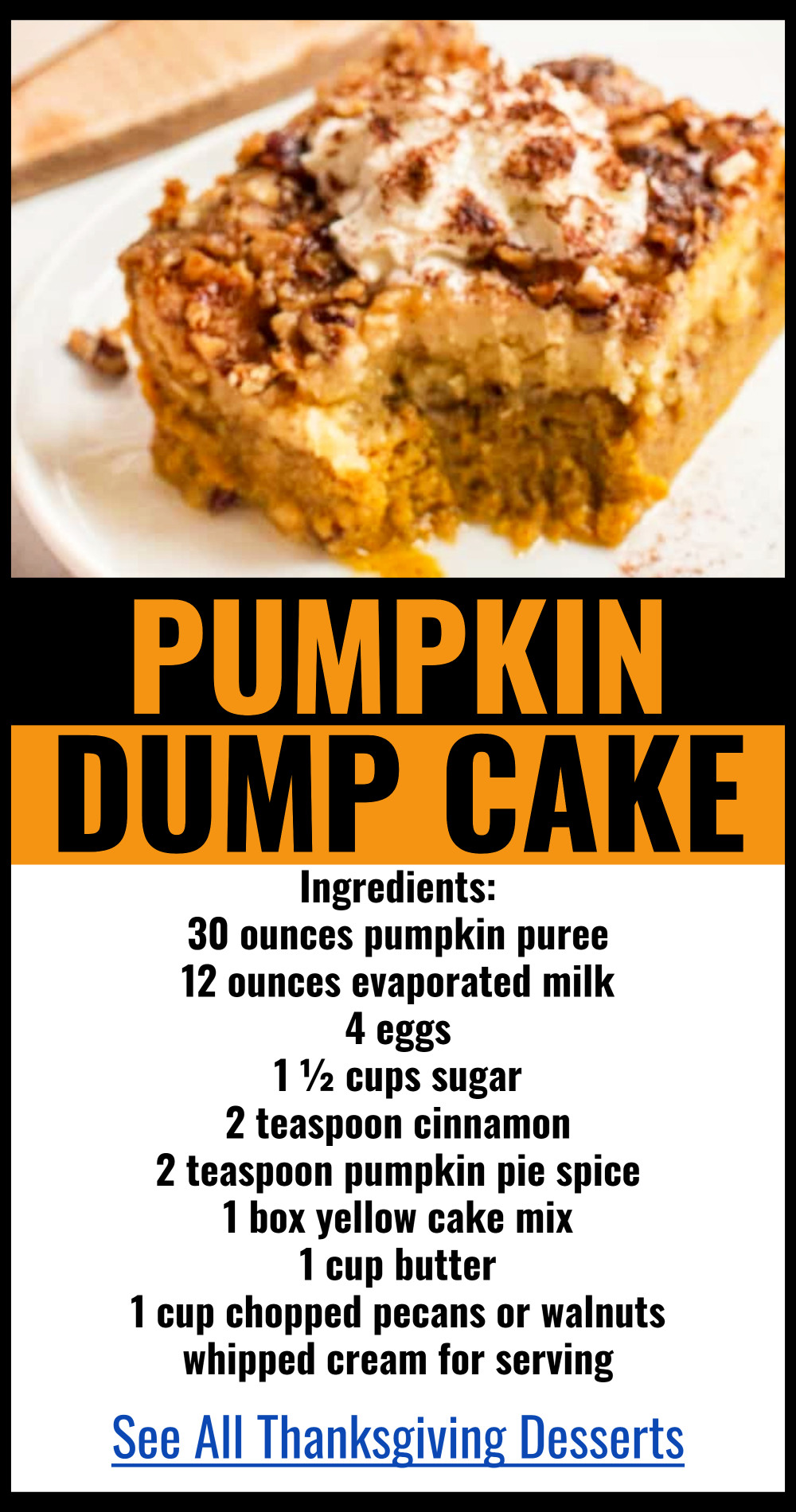 Brown Butter Pumpkin Pie Recipe
Here's a unique twist on the Thanksgiving standard pumpkin pie – brown butter pumpkin pie – delicious!

full recipe here
Pecan Pie Bars Dessert Recipe
These pecan pie bars are delicious and a crowd favorite for ANY holiday dessert.
full recipe here
UNIQUE Thanksgiving Dessert Idea
How about a UNIQUE and non-traditional Thanksgiving or Christmas dessert idea? This apple bread is OUTSTANDING and so delicious! Also makes a great homemade gift or hostess gift and is GREAT when you have company for the holiday weekend to have out to snack on.
full recipe found here
Unique Banana Bread Recipe Idea
This fun and tasty twist on banana bread is easy to make – the cream cheese filling is SO yummy! You have to make this recipe. Be sure to make it for a Thanksgiving dessert option that's not the same ol' pumpkin pie. Also great for Christmas and to make as a homemade baked gift for family and friends – or as a thoughtful hostess gift idea.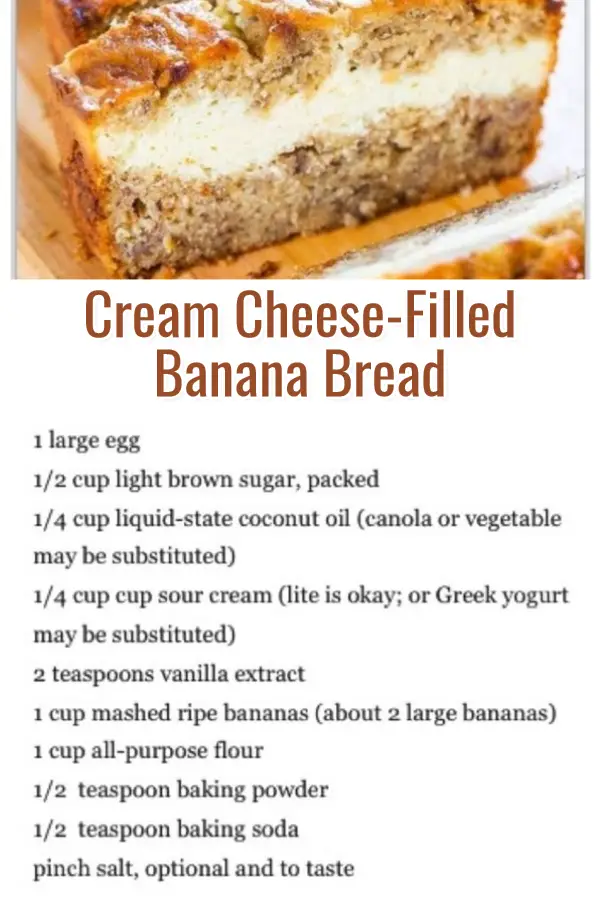 full recipe found here
Creative Pumpkin Dessert Idea
Here's a UNIQUE and CREATIVE pumpkin Thanksgiving recipe – pumpkin mini-muffins.
A definite crowd pleaser food idea at my house – yummy for breakfast too.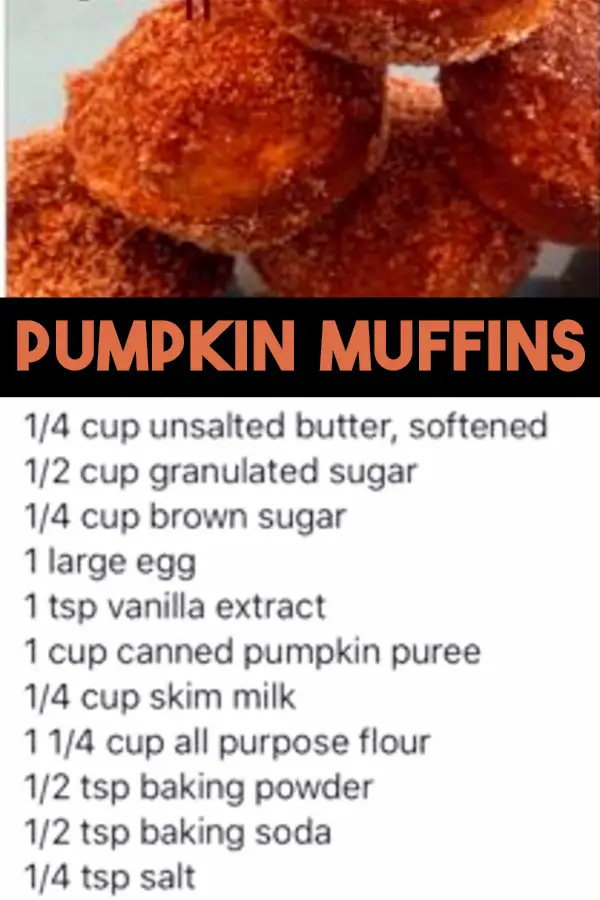 recipe found here
More Yummy Dessert Recipes:
Last updated on November 22, 2023 11:56 pm