---
Get 33 printable recipes for Applebees, Chilis, Outback Steakhouse, Olive Garden and more.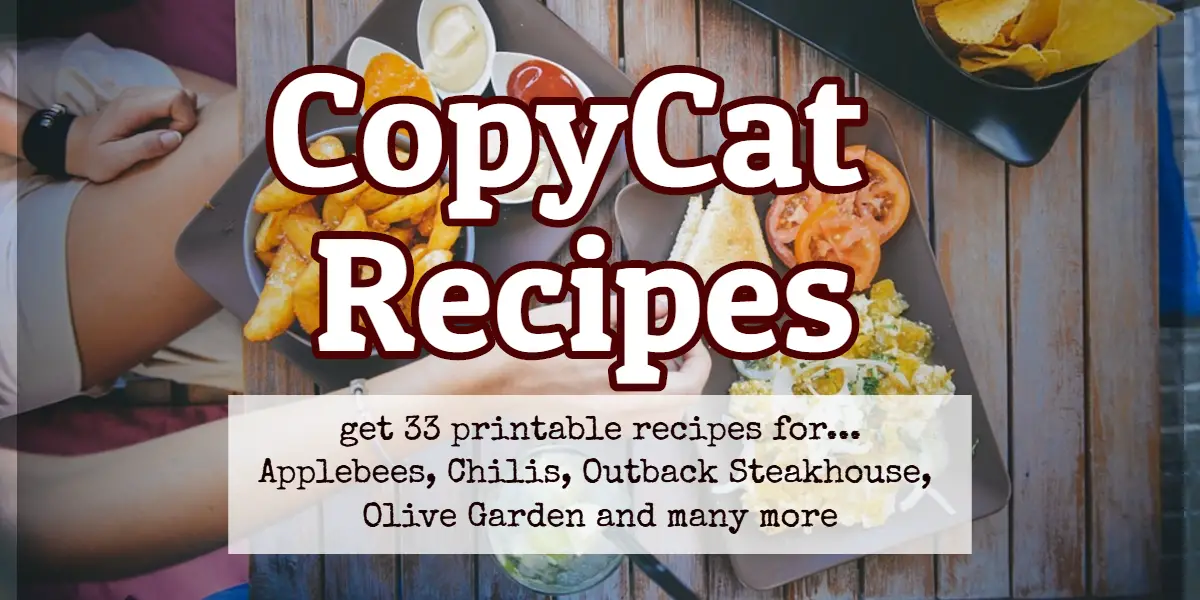 Important:
We're updating our CopyCat Recipes guide for 2019 – we'll let everyone know when it's ready.
In the meantime, how about these recipes:
I love eating at Outback Steak house, don't you? The steaks and sauces and appetizers and salads… and DESSERTS are all outstanding! I decided to learn how to cook all those delicious things at home – and boy, was it worth the effort! Below are my favorite 5 Outback copycat recipes – they're all SO good!
---
What's Inside Your Free Cookbook?
Learn the Secret Clone Recipes to Make Food From: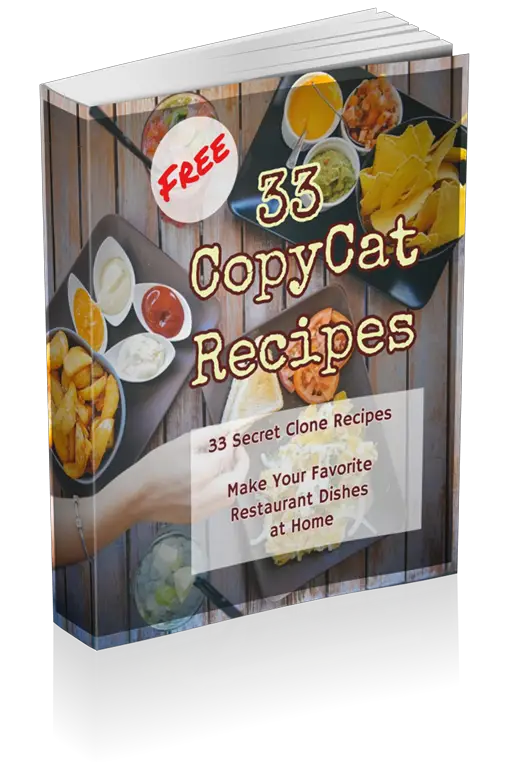 Applebees,
Benihana,
Boston Market,
California Pizza Kitchen,
Chevys,
Chilis,
Grandma's Big Cookies,
Hard Rock Café,
I.H.O.P,
Kelloggs,
KFC,
Kraft,
Lawry's,
Lone Star Steakhouse,
Mimi's Café,
Olive Garden,
Outback Steakhouse,
Snapple,
Sonic,
Swiss Miss,
Soup Nazi,
Tony Roma's,
Wendy's
and More!
Impress your family and friends by cooking meals from their favorite restaurants right in your own kitchen.
---
Fast Easy Dinner Recipes with Few Ingredients – Perfect for Quick and Simple Summer Dinners For The Family With Picky Eater Kids! Let's try some super easy and FAST dinner recipes with few ingredients! These simple dinner recipes are serious crowd-pleasers in my house!
Cooking for two? Need some simple and quick chicken recipes ideas for dinner tonight? These delicious and easy chicken recipes below are perfect when you're cooking dinner for 2. When you're cooking for two, these quick and easy chicken recipes are perfect for dinner!