Cute and Easy DIY Kids Fall Crafts To Make at Preschool, Pre-K, Sunday School Or a Fun Craft Project At Home –
Here are some easy and FUN Fall crafts for for kids of all ages – toddlers, preschoolers and ALL kids LOVE to make these simple Fall crafts for Thanksgiving, Halloween, back to school and all Autumn season long.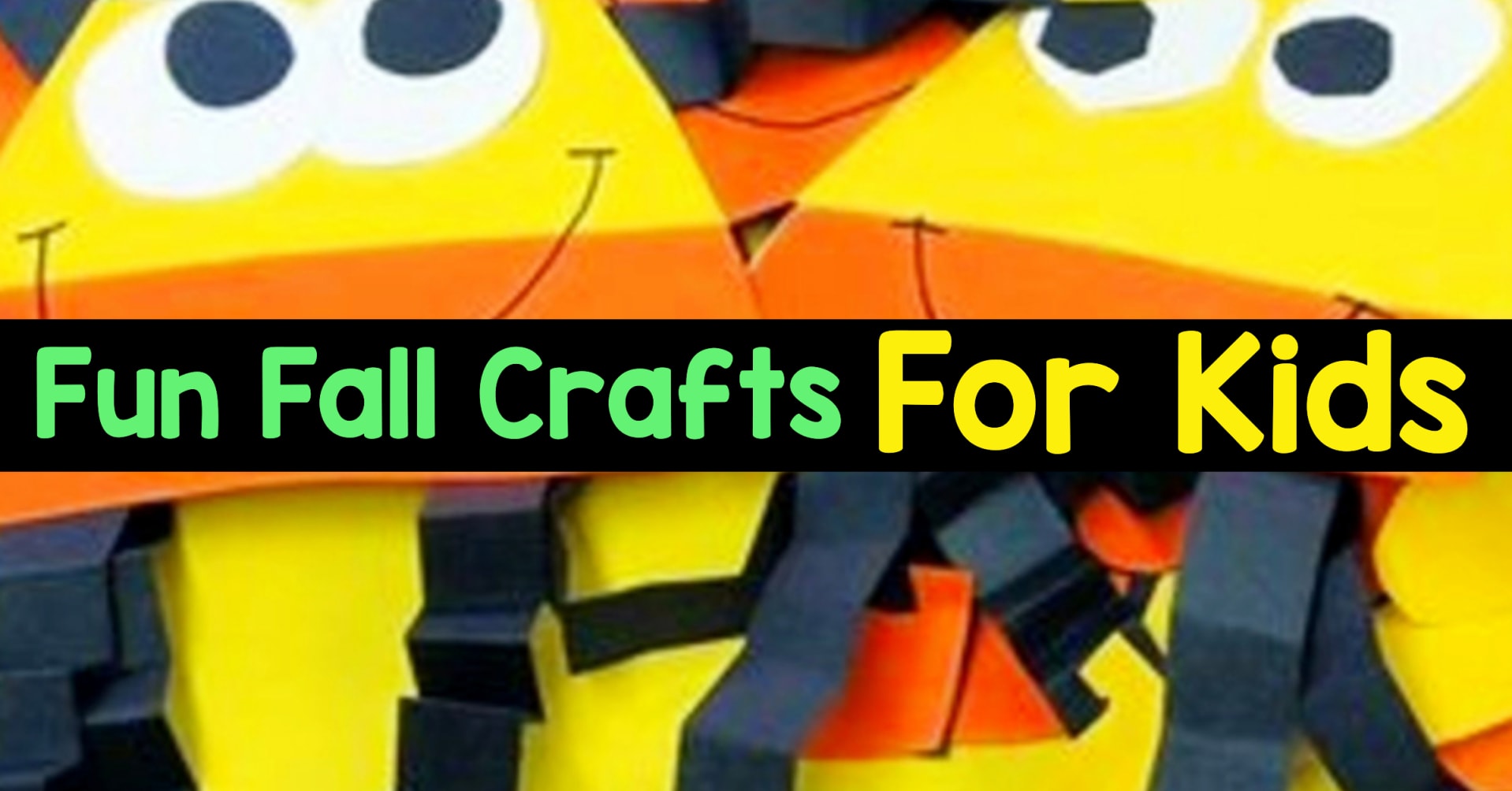 Alrighty, before we get started, I just want to let you know that all opinions are my own and that as an Amazon Associate I earn from qualifying purchases. Many links found on this page may take you to another website (and they should open in a new window so you don't lose your place).  Enjoy and feel free to share with your friends!
---
Below you will find a unique selection of easy Autumn craft projects for children to make at home or at school.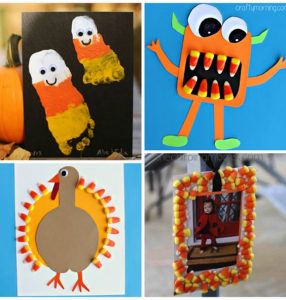 We just love the Fall season… have talked about our ideas to decorate for fall with pumpkins here and 21 ideas to decorate your home for Fall here.
Now we're talking about Fall crafts for KIDS to make – and found so many cute ideas.
Like this adorable Fall or Halloween craft idea: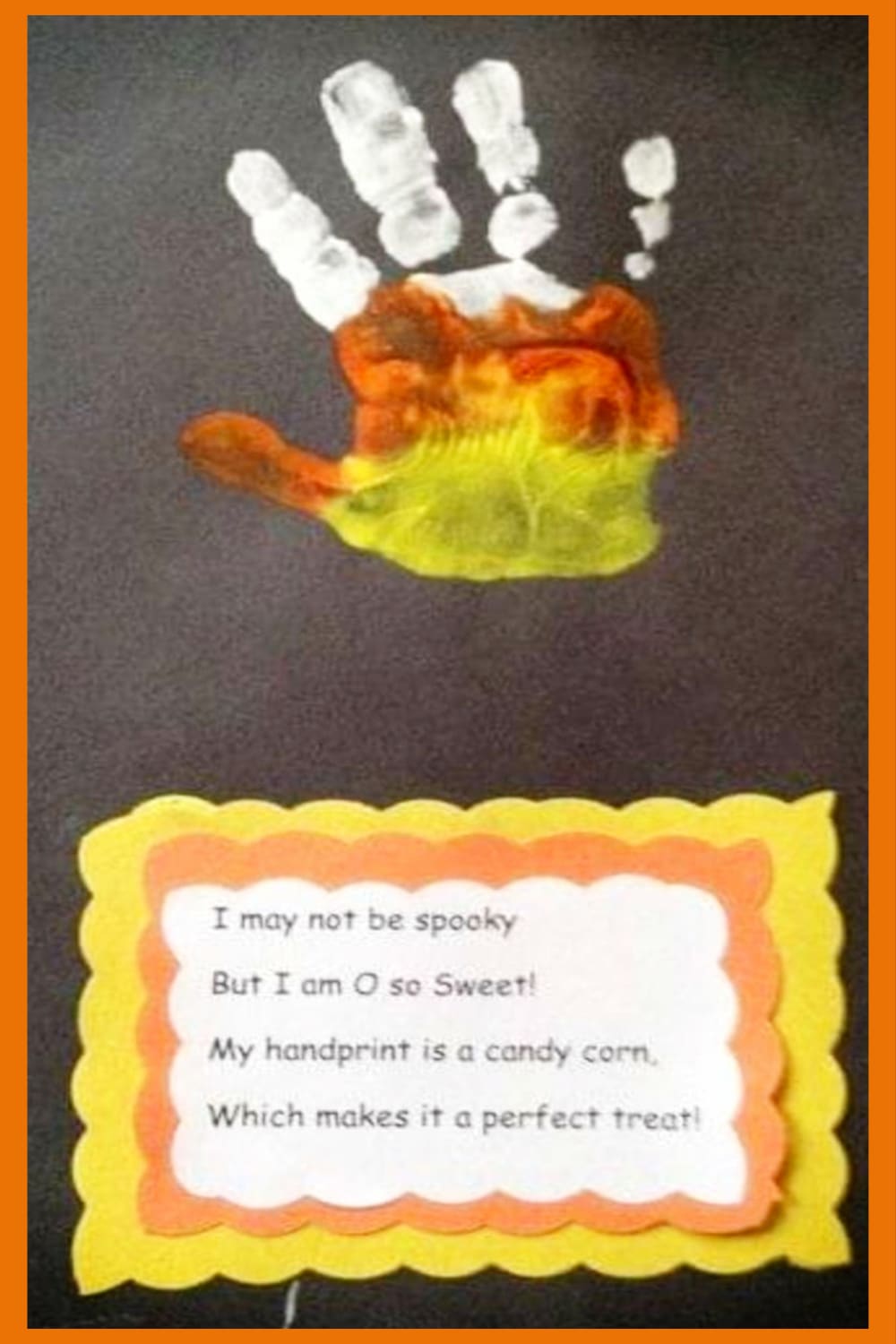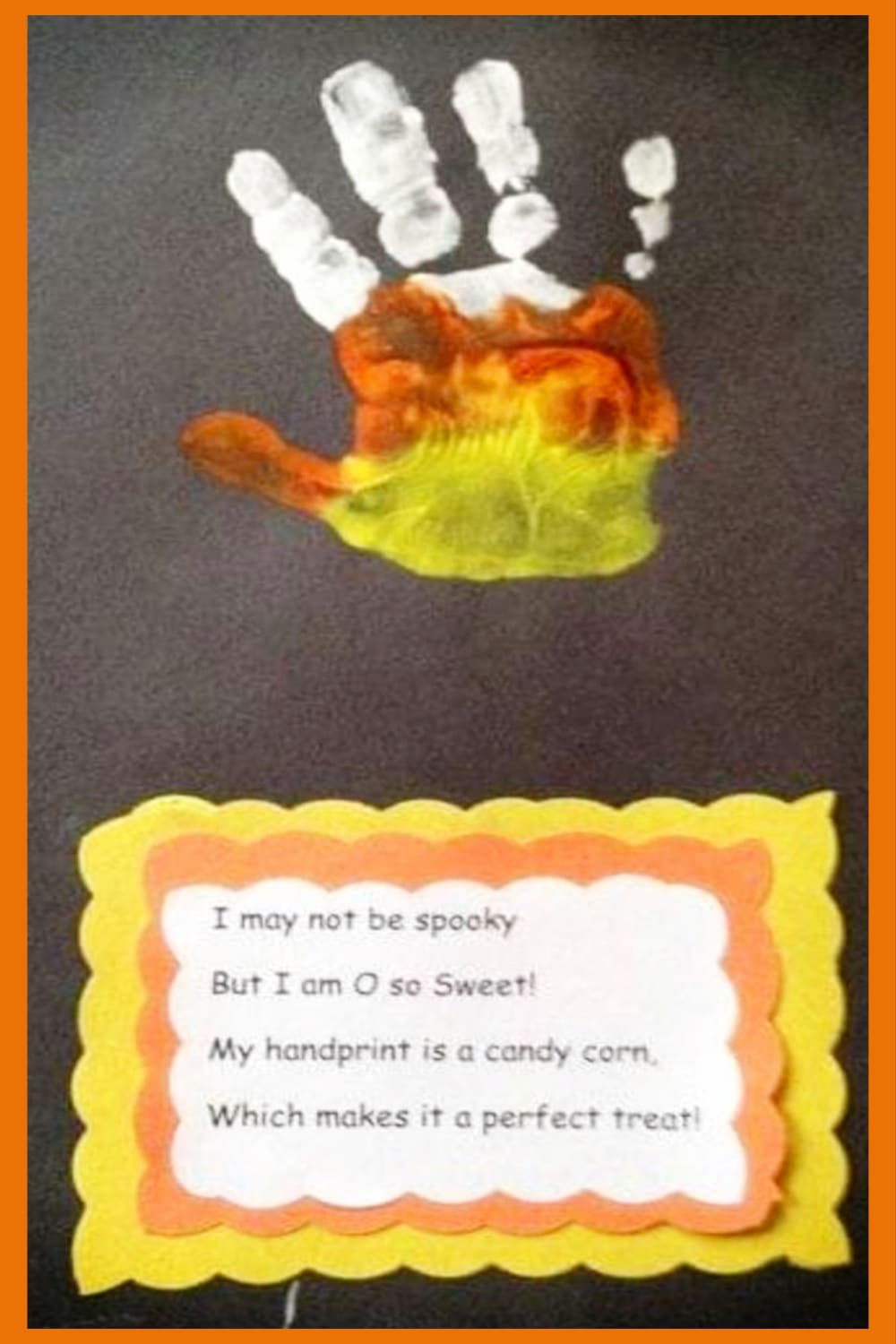 ---
---
---
Keep scrolling for many more cute October / November arts and crafts projects for kids of all ages.
We just love the Thanksgiving Pilgrims and Indians made out of toilet paper rolls (or paper towel rolls).
And ALL the kids LOVE to make the Autumn Tree with their handprints!
Need some craft ideas inspiration?
Craft ideas for Kids Ages 9-12
Below are some more really cute and easy fall craft ideas that kids love to make.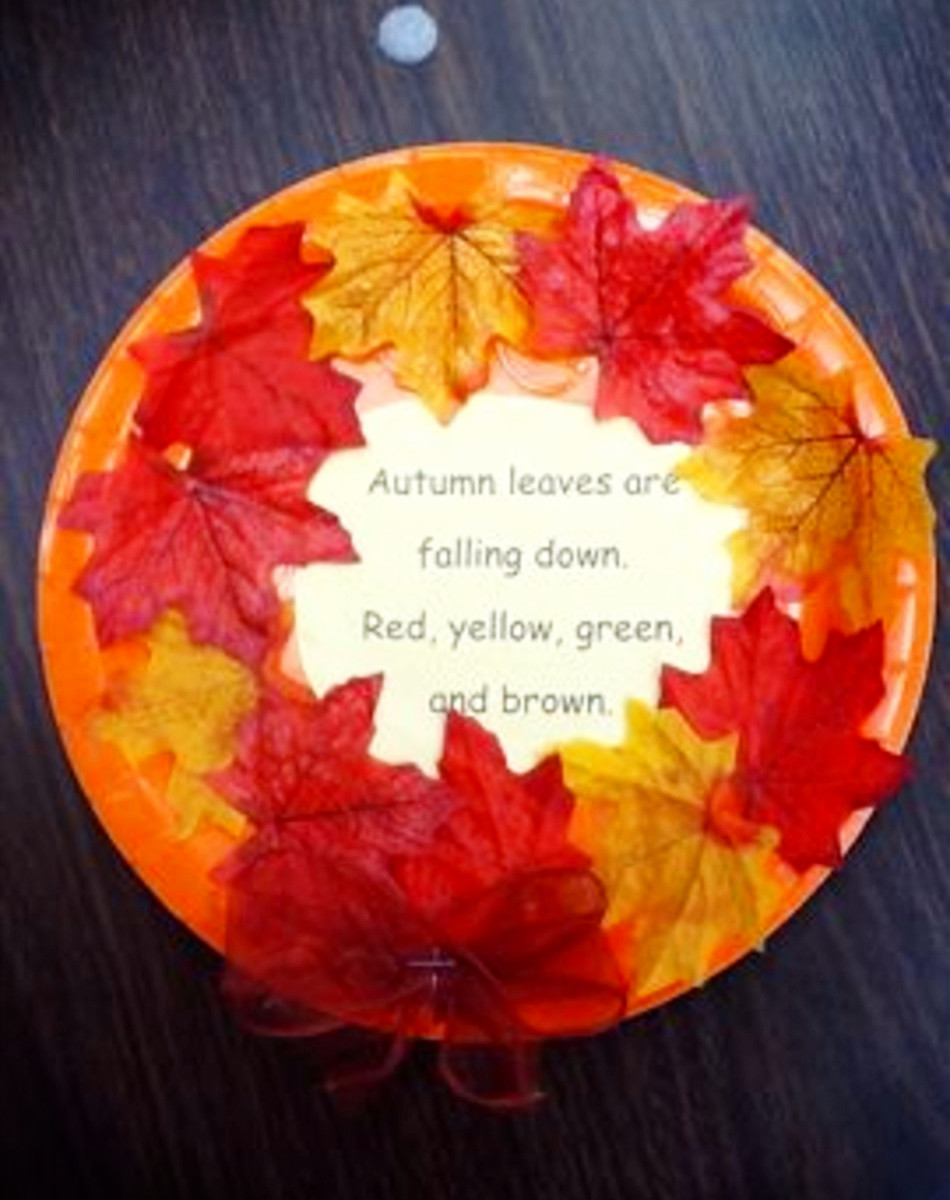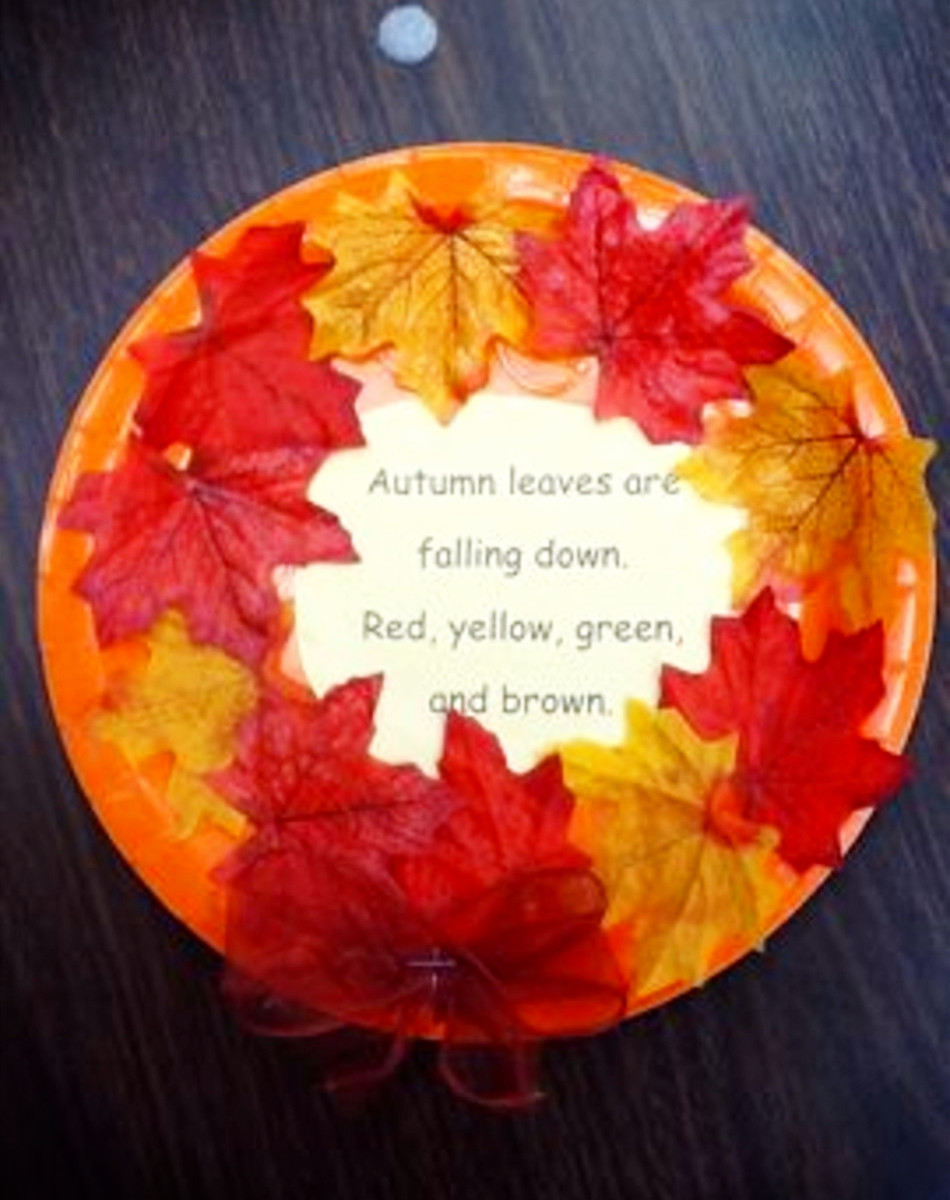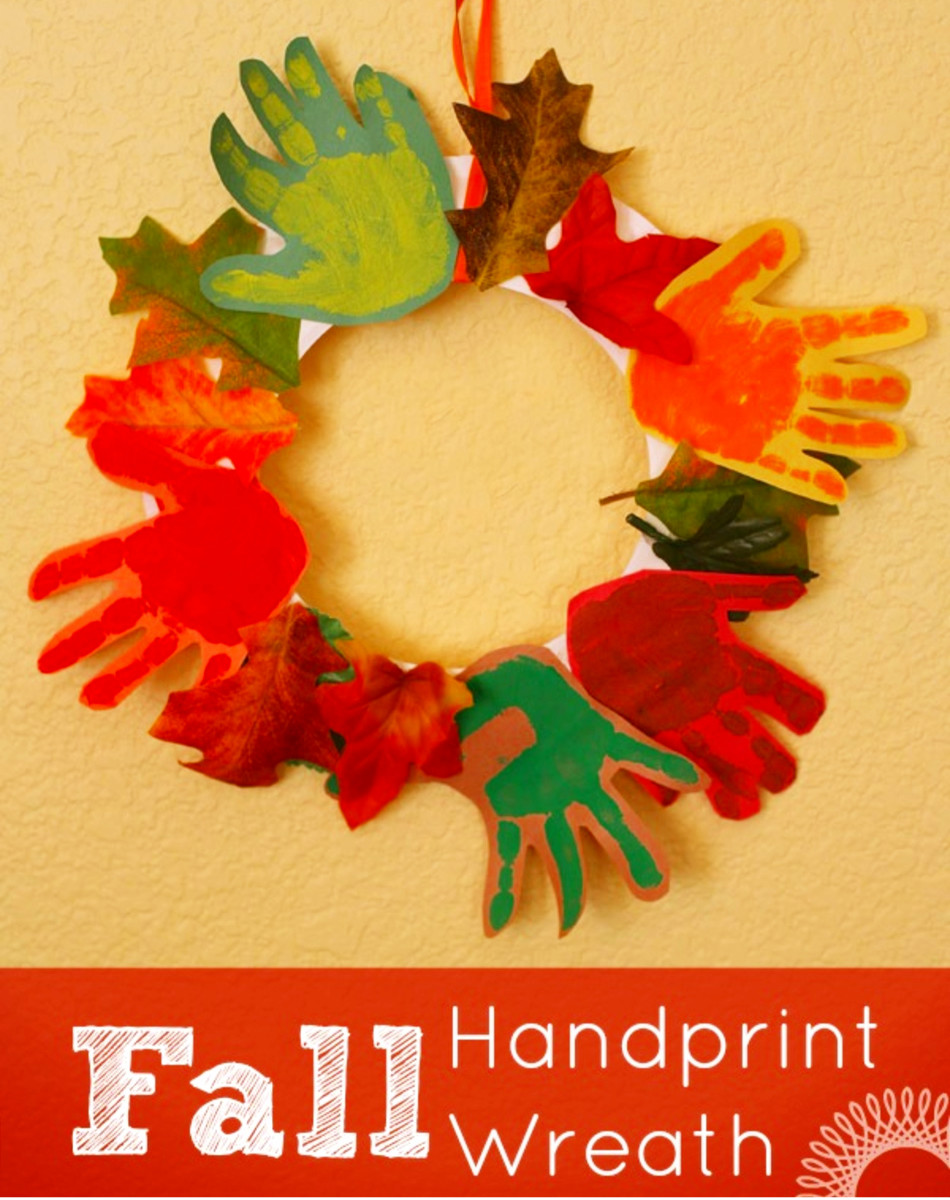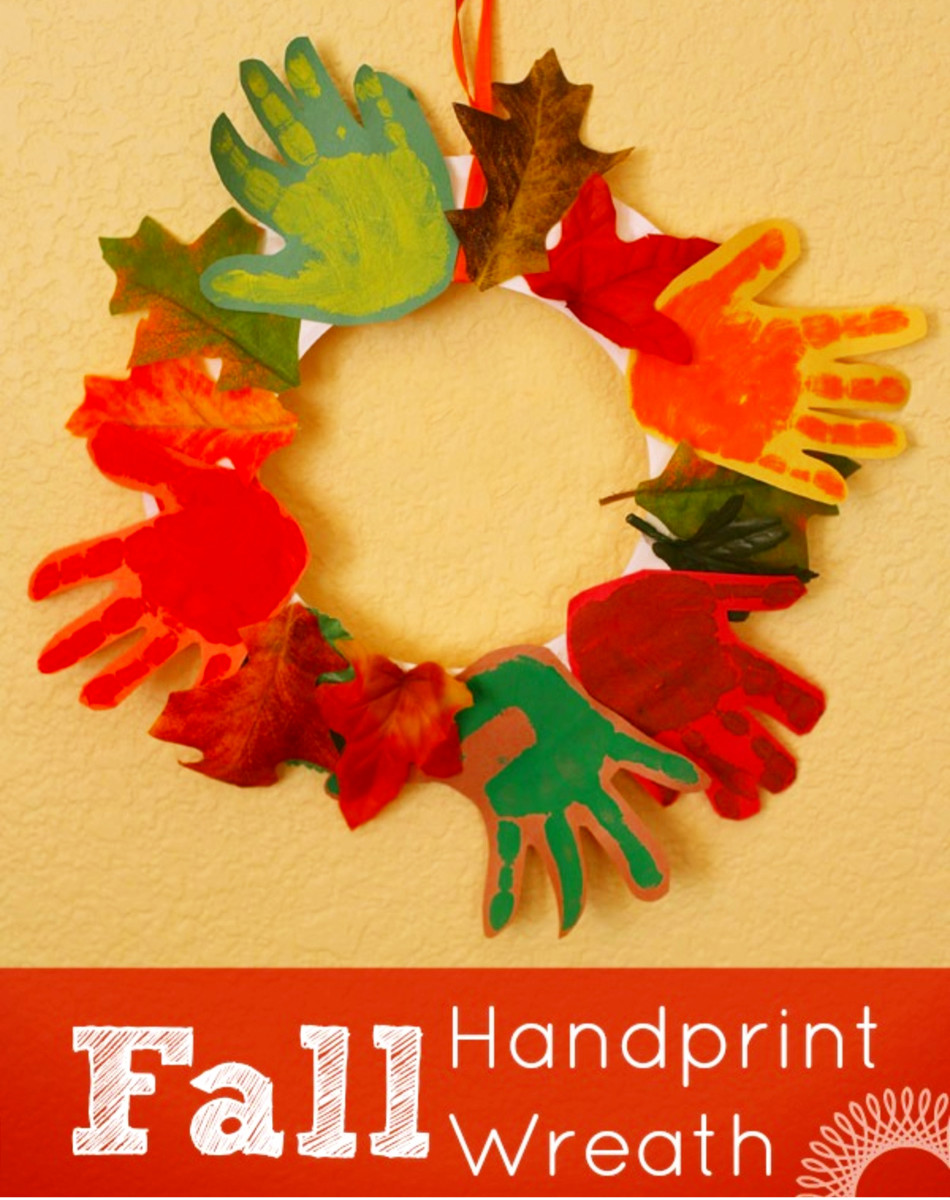 ---
---
---
Printable Halloween Coloring Pages, Treat Bags, Puzzles and More! I have found the cutest free Halloween printables for kids of all ages – from PreK, to kindergarten to grade school and older – even Halloween coloring pages for adults too – all FREE! Just click and print!
---
& 
Candy Corn Paper People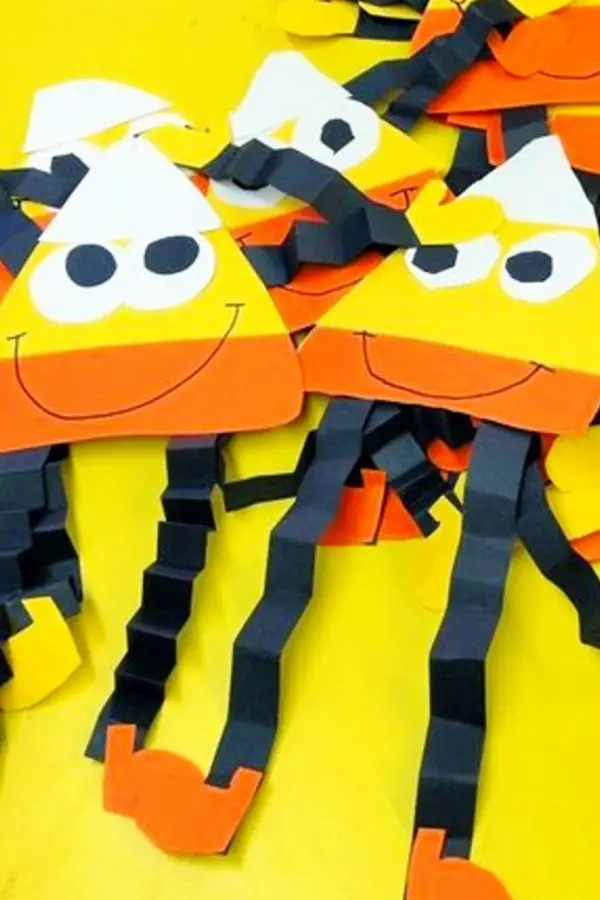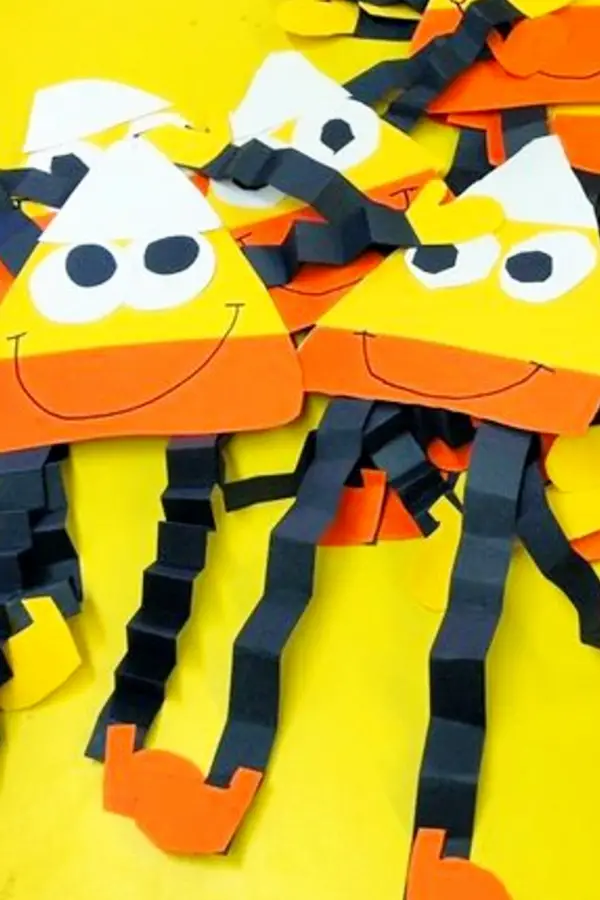 Easy and FUN Fall Crafts Idea for children – Candy Corn Paper People. The kids in school LOVED making these.
How about some fast and easy Halloween treat ideas that are very kid-friendly? These DIY Halloween snacks are perfect for kids at a school Halloween party, the ball team kids, a Halloween party at home, her ballet class friends, Preschool or Pre-K kids or for any group of kids you …
✅ Fall Craft Ideas For Kids
This page has 19 really cute and easy fall craft ideas for kids from some amazing craft bloggers.
We got a lot of great, easy ideas there!
Simple Fall and Autumn Craft Activities For Toddlers in Preschool, Daycare, Pre-K and Sunday School to Make At School or Home Celebrate the Fall season by having the children in your class make these Fall crafts with hand prints, leaves, Halloween ghosts, pumpkins and other fun Autumn Fall art projects to take home or to decorate your classroom.
Thanksgiving Kids Crafts
This Thanksgiving craft idea for the kids to make is SO cute (hint: it's made out of a piece of wood and some washi tape)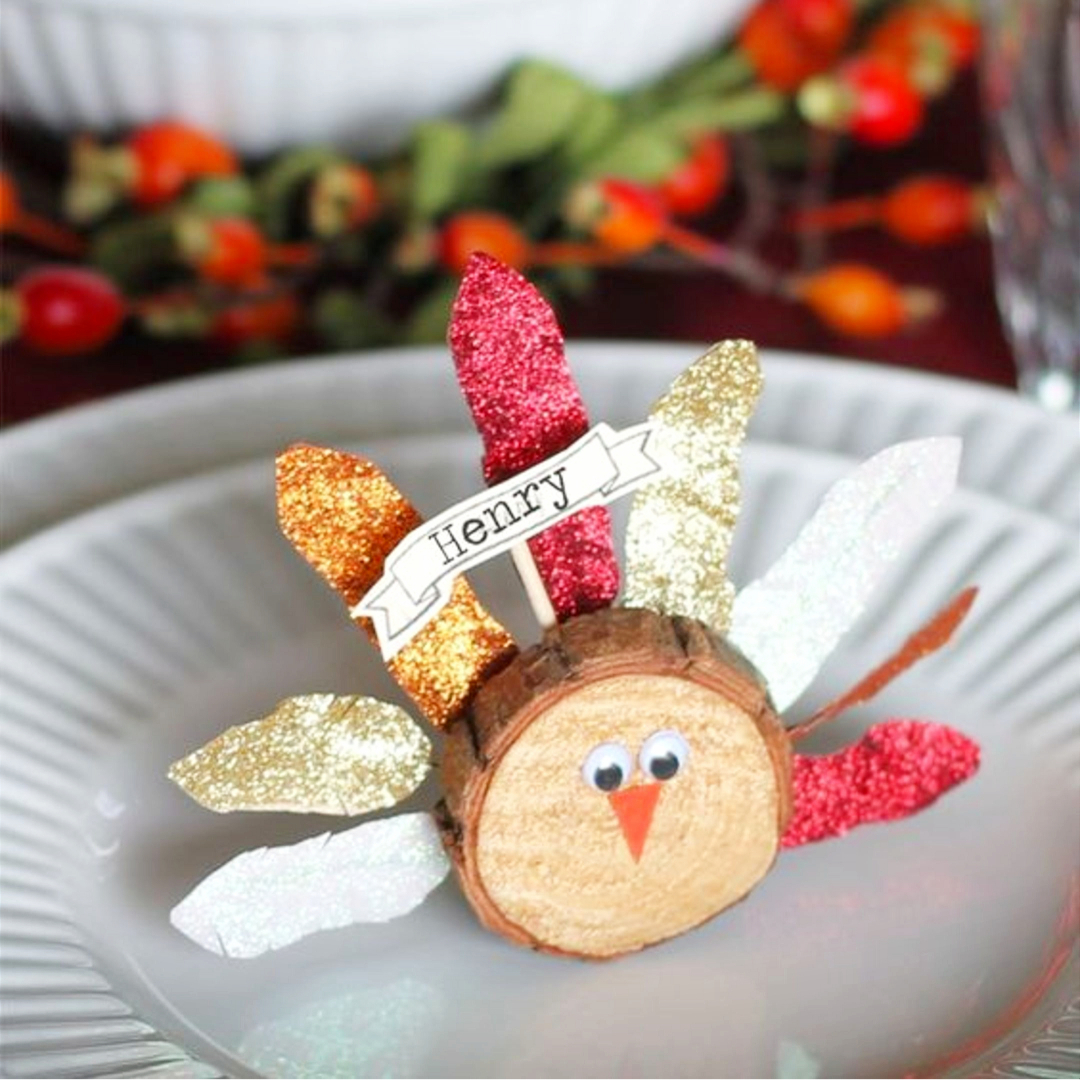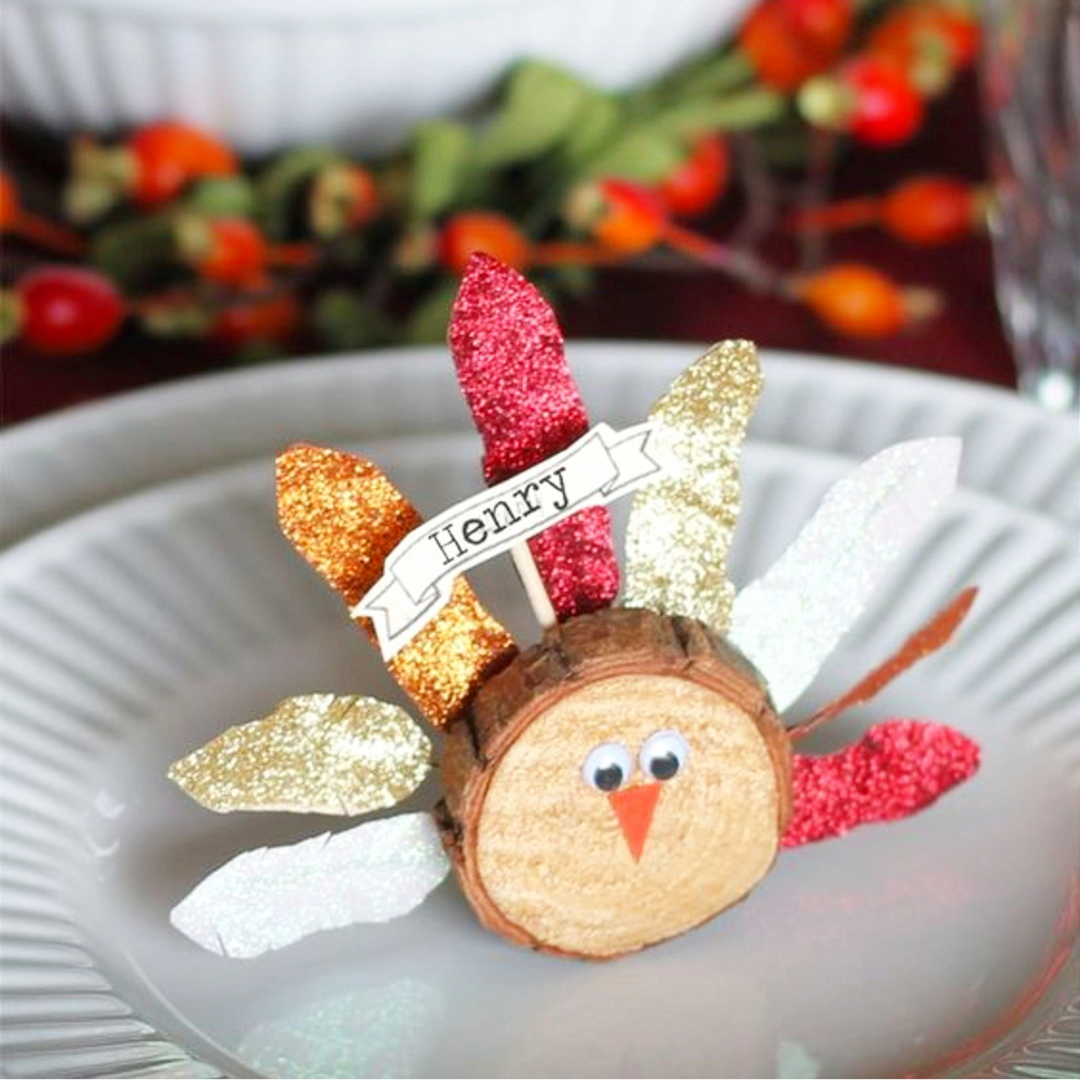 Fall Scarecrow Popsicle Stick Craft
This is one of my favorite Fall crafts for kids to make!
It's a MAGNET! The scarecrow is made out of popsicle sticks and a magnet is glued to the back.
Super cute!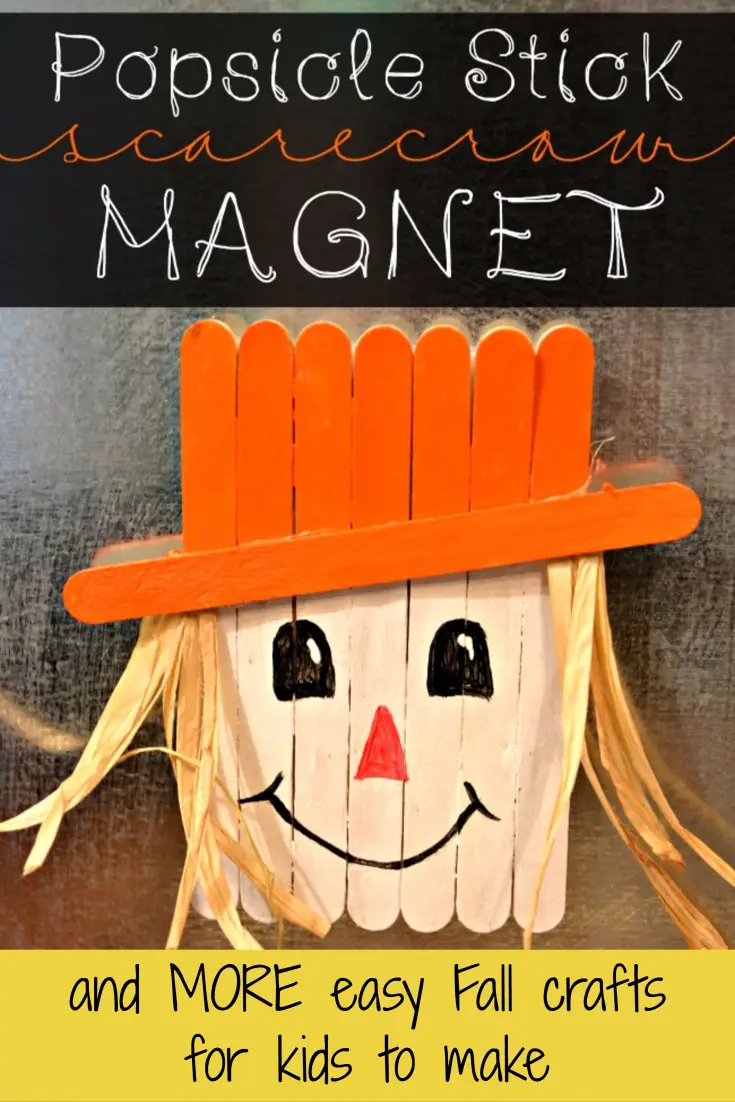 & 
Easy Fall Craft Idea for the Classroom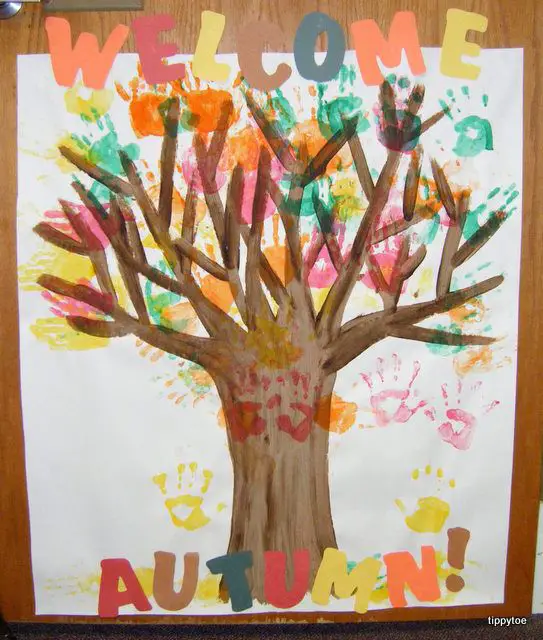 Easy Fall Craft for Kids Idea for the Classroom – Fun Hand print Autumn tree with students hand prints as leaves.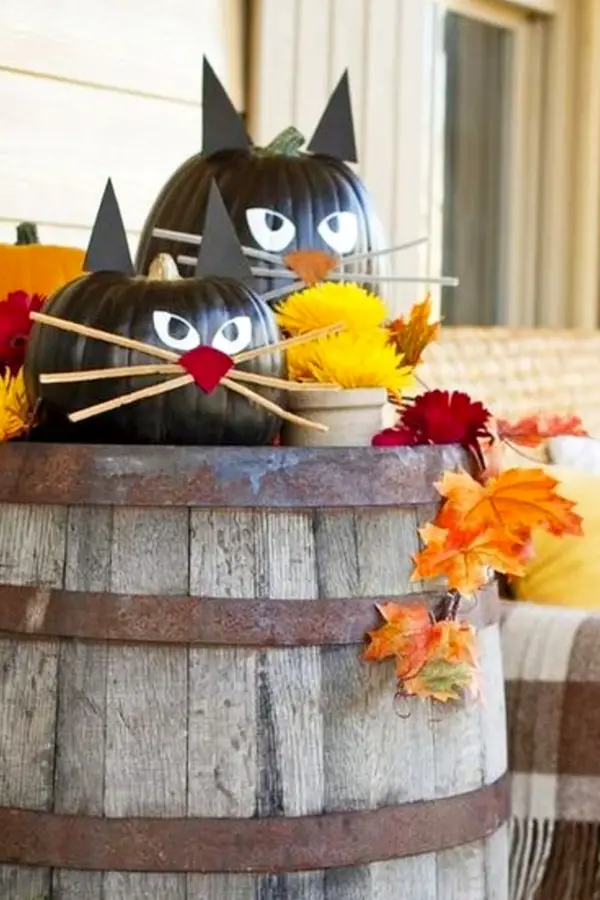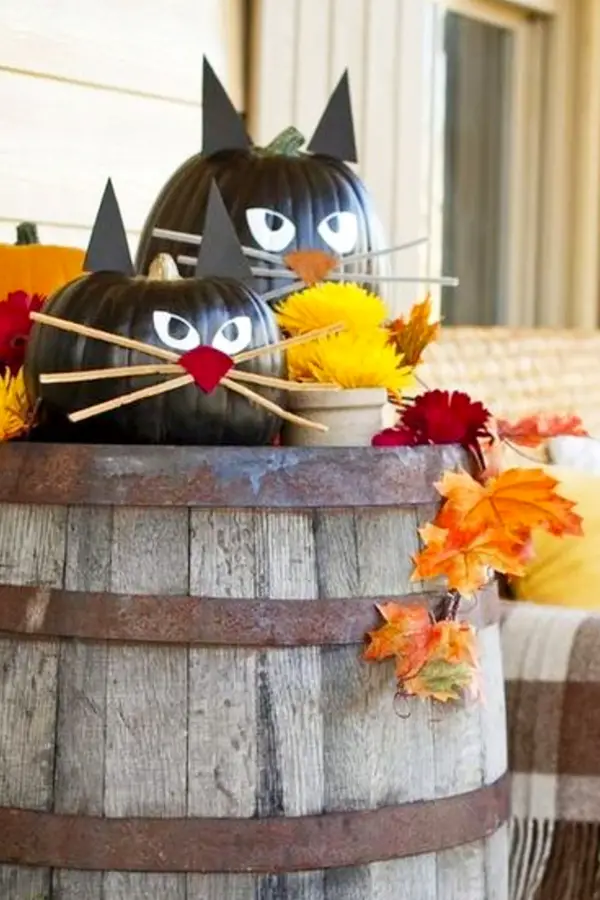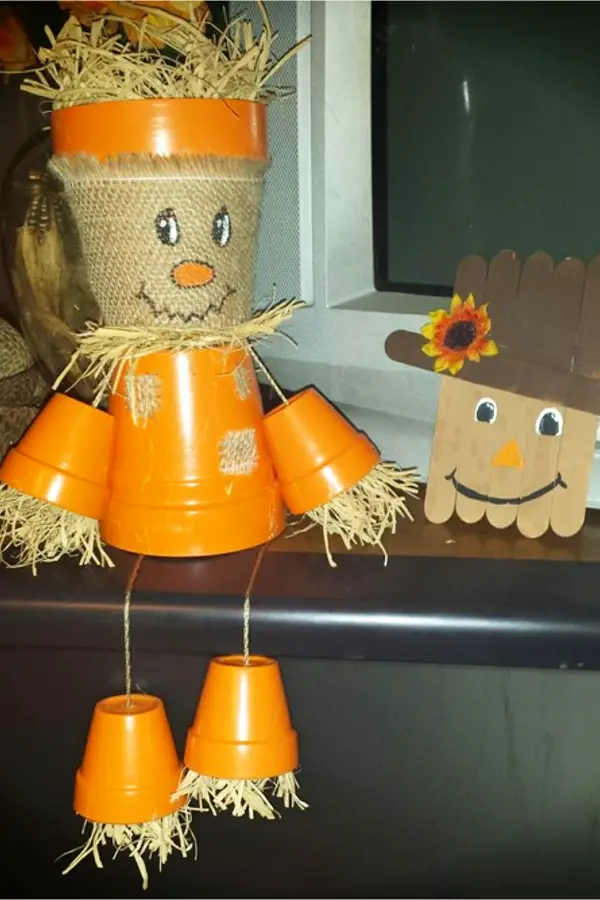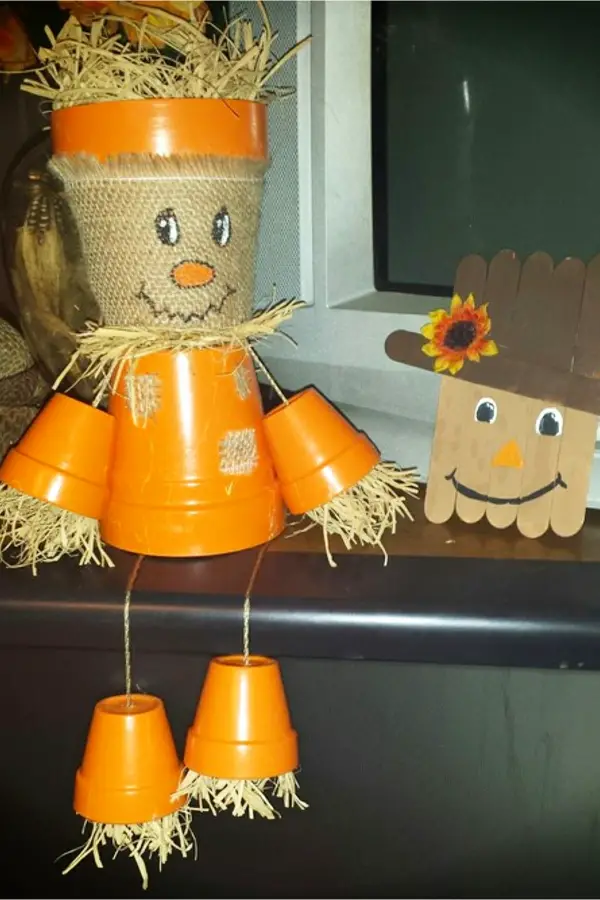 ---
---
Chocolate Pretzel Turkeys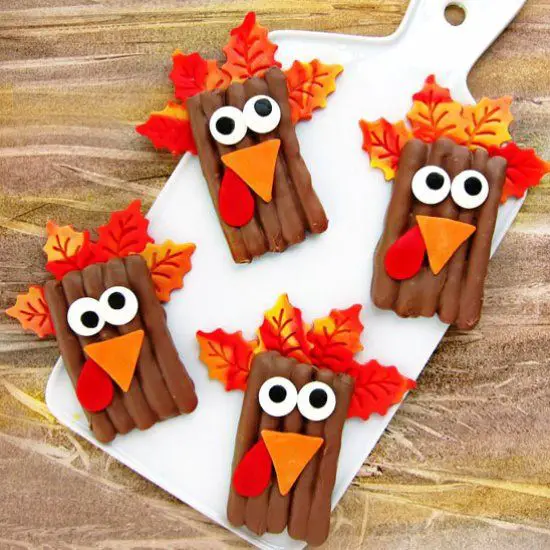 Fun Fall FOOD Craft for kids – Chocolate Pretzel Turkeys! Easy Popsicle stick craft for children
& 
Thanksgiving Pilgrims & Indians Made From Paper Rolls

Kids Fall Craft Idea – Fun and Easy autumn craft projects using Paper Towel tubes, or Toilet Paper tubes
& 
Solo Cup Turkey Craft Idea
Here's an easy Fall craft project for the kids to make – fun and easy turkey made with solo cups.
---
---
& 
Candy Corn Crafts for Kids To Make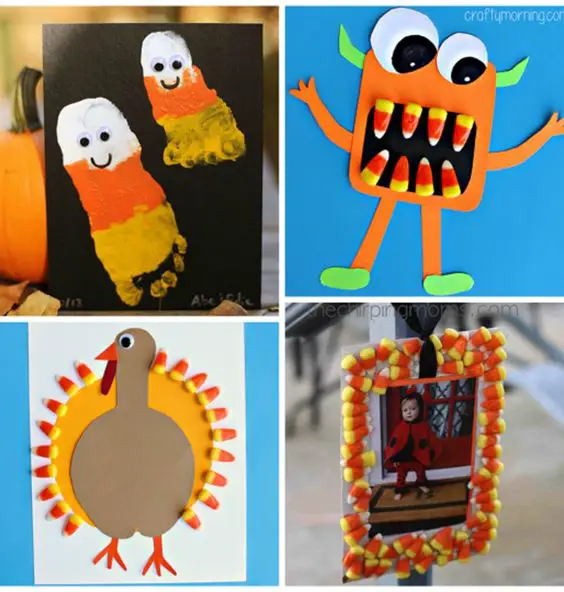 Lots of fun and easy candy corn fall craft ideas!
& 
Easy Fall Crafts for Preschoolers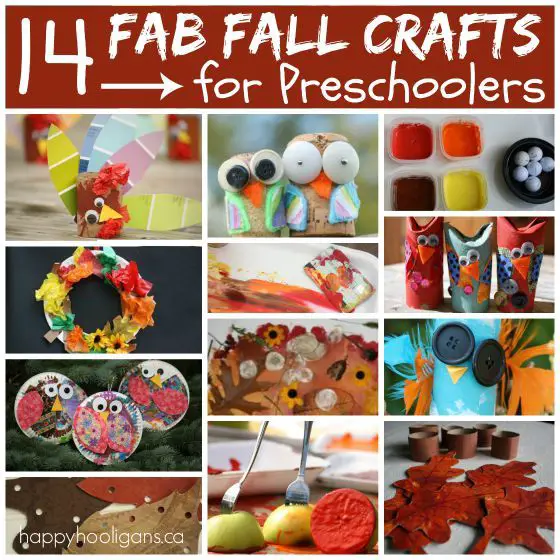 Lots of really cute craft projects for preschoolers to make in the Fall.
& 
Easy Fall Craft Idea for Toddlers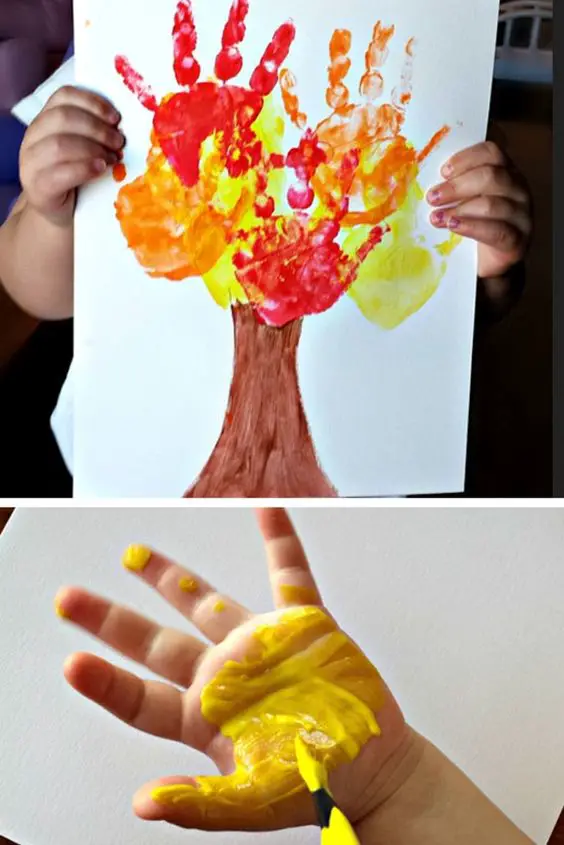 This is a VERY fun Fall craft idea for toddlers and little kids to make – a handprint tree!
Fun Thanksgiving Art Projects and Crafts For Kids – Here are some easy Thanksgiving crafts for toddlers, preschool and pre-K aged kids that they can make at home, at school, and/or at church in their Sunday School class. Here are some easy Pre-K Thanksgiving Crafts for the kids to make at preschool, Sunday School or at home (great for homeschool too!)
& 
Craft ideas for Kids Ages 9-12
How about some fast and easy Halloween treat ideas that are very kid-friendly? These DIY Halloween snacks are perfect for kids at a school Halloween party, the ball team kids, a Halloween party at home, her ballet class friends, Preschool or Pre-K kids or for any group of kids you …