Fun and Easy Summer Games and Activities for Kids •
If you're having a summer party (like a neighborhood block party or cookout), you're gonna love these summer party games ideas for kids. In fact, these summer activities are perfect summer birthday party ideas and, of course, to keep the kids entertained outdoors OR indoors on rainy/too hot days for any reason when they're bored over summer break.
posts may contain affiliate links - Enjoy and feel free to share with your friends!
---
Most Popular Today...
---
Below are summer crafts and activities for kids of all ages that are sure to be a lot of fun while keeping them busy and happy this summer break.
Let's squash that "Mom, I'm BORED!!!" we hear every 10 minutes this summer with these fun and easy crafts and activities for kids to do over summer break.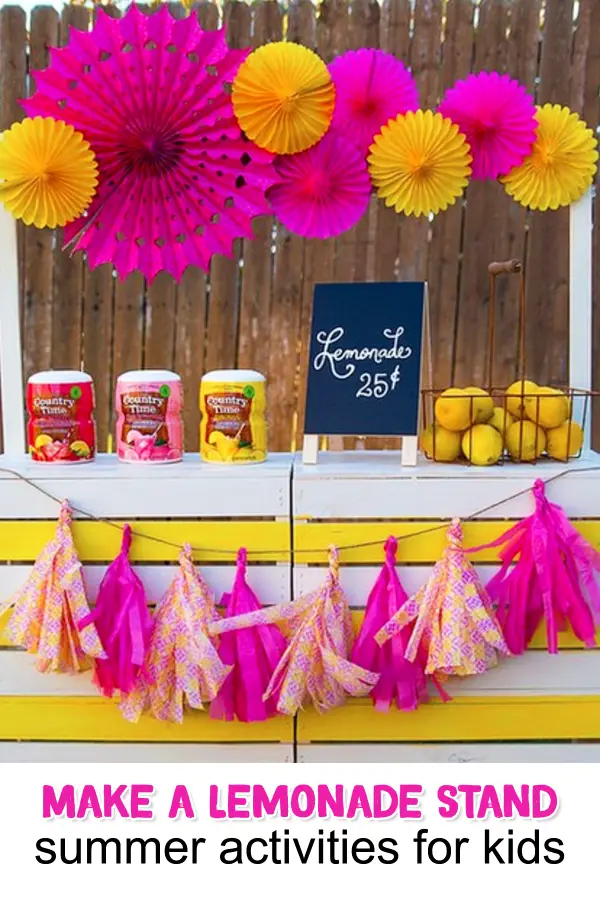 Fun summer activity for the kids this summer: make a lemonade stand. This is an oldy but goody that stands the test of time for good fun for the kids that also teaches them business skills and math skills.
My kids LOVE painting rocks! They really love making tic-tac-toe boards out of painted rocks and play with it for hours.
This is one of my favorite summer crafts for the kids to do WITH their parents – paint an old chair from a yard sale or thrift store and turn it into a Dr Seuss chair!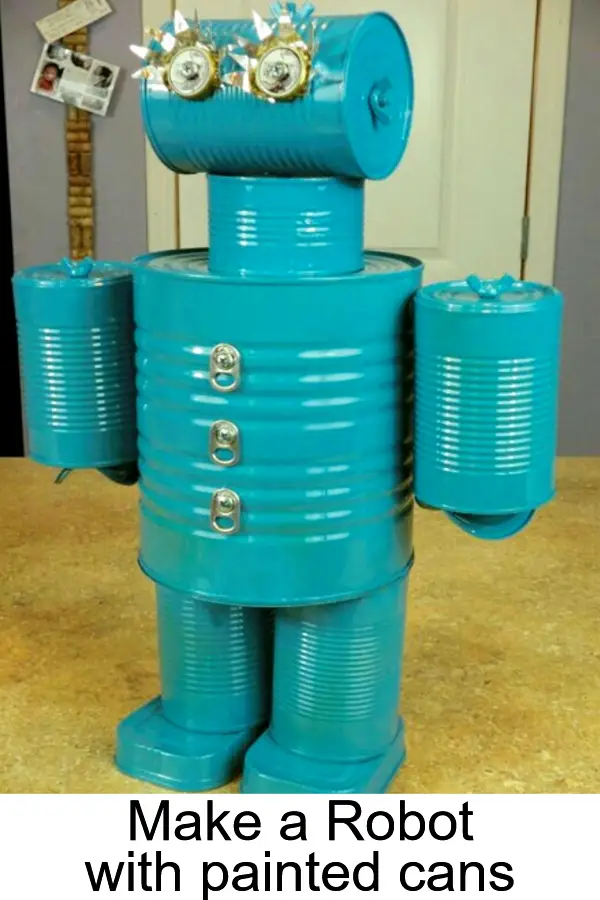 This is another fun and easy summer craft project for the kids… know ALL those old coffee cans you have lying around? Have your child paint them and build them into a robot.
My kids LOVE doing this – painting with their water guns. Yep, it makes a mess, but since it's done outside it's no big deal to clean up.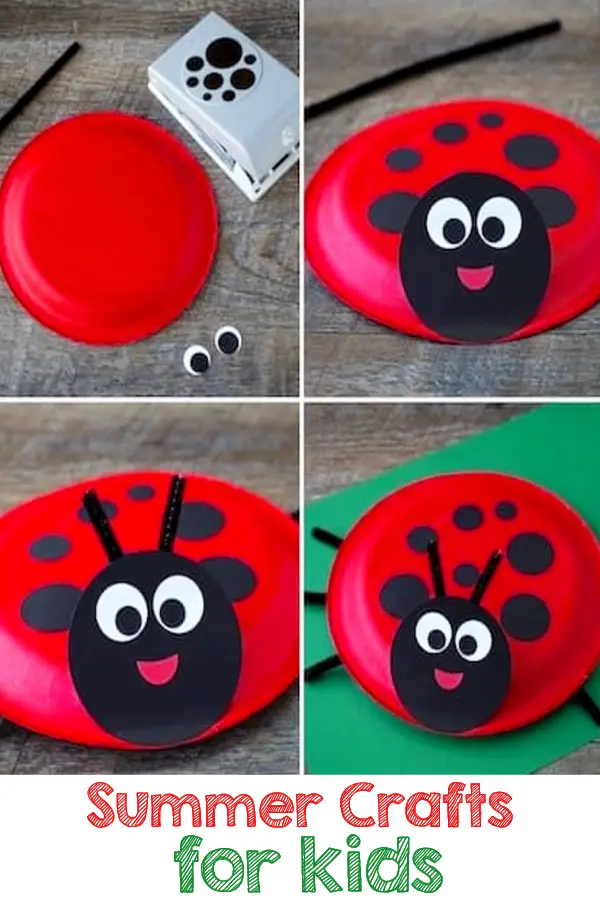 Paper plate crafts are so much fun for kids to make at home during the summer. They also make for a great "rainy day" craft or for when it's just too hot to play outside.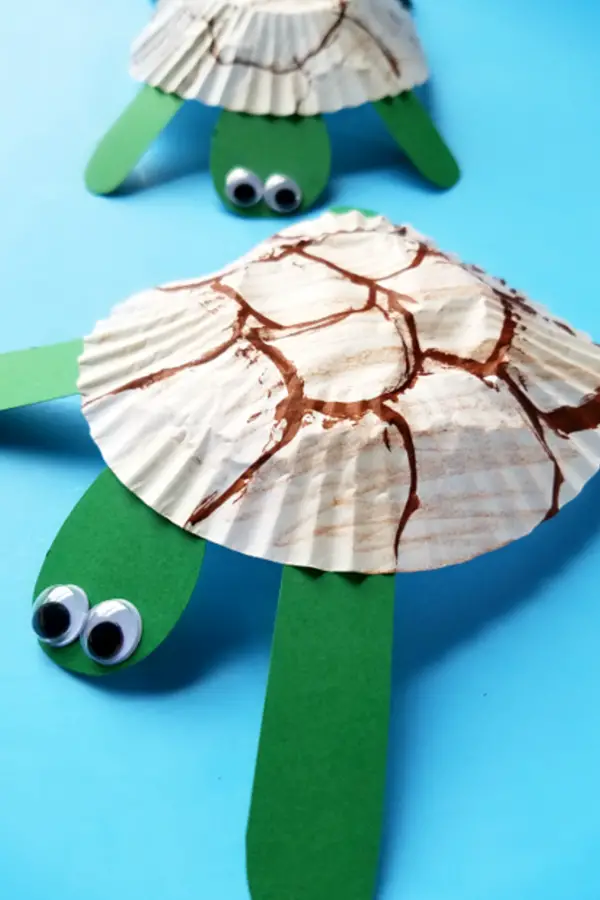 These little turtles are make out of cupcake liners, construction paper and craft eyeballs – aren't they cute!?
It goes without saying the the MOST fun a kid of ANY age can have outside is blowing bubbles – especially those HUGE super giant bubbles.
Did you know you can easily make that super giant bubble mix at home?
Here's the simple recipe to make it: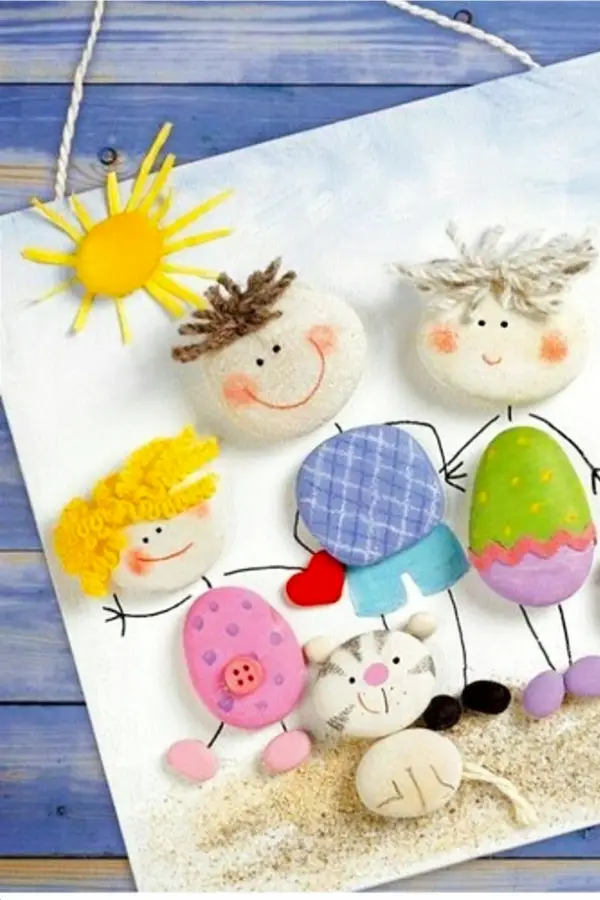 Here is a unique twist on the old "draw a picture of your family" craft – use rocks and buttons and string etc to bring that family picture project to life.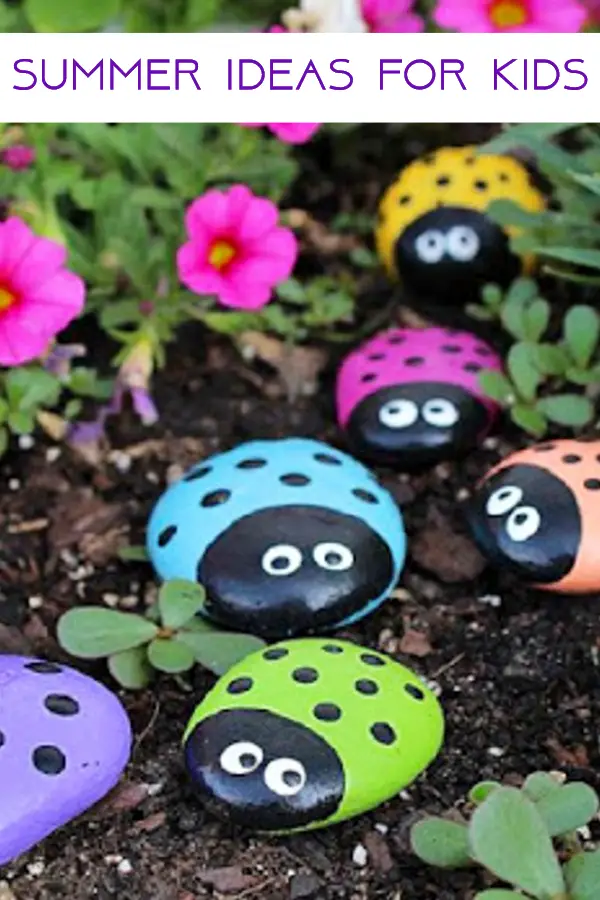 These painted rocks look like brightly colored lady bugs. Not only to they make for a fun and easy summer craft for kids, but they also look cute as a bug in your garden.
---
---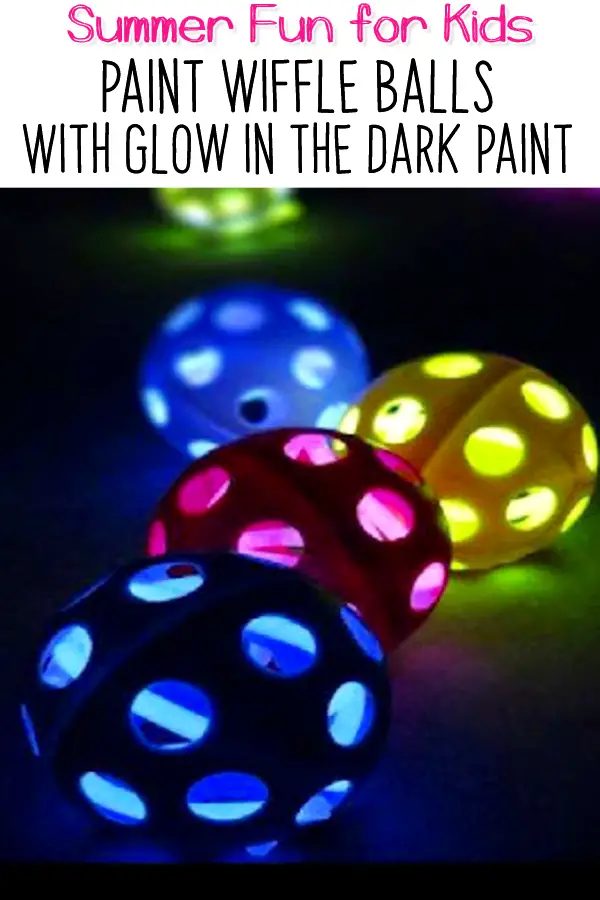 This is a super fun "nighttime" summer activity that my kids love! Paint some cheap wiffle balls with glow in the dark paint for a fun ball game at night.
This is a great kids activity all year long, but really good during summer when you want to keep their little minds in shape for school. Get a cheap old metal lunchbox, some magnetic letters and popsicle sticks to make a "match the letters to the word" activity box. Great for car travel and long road trips, too!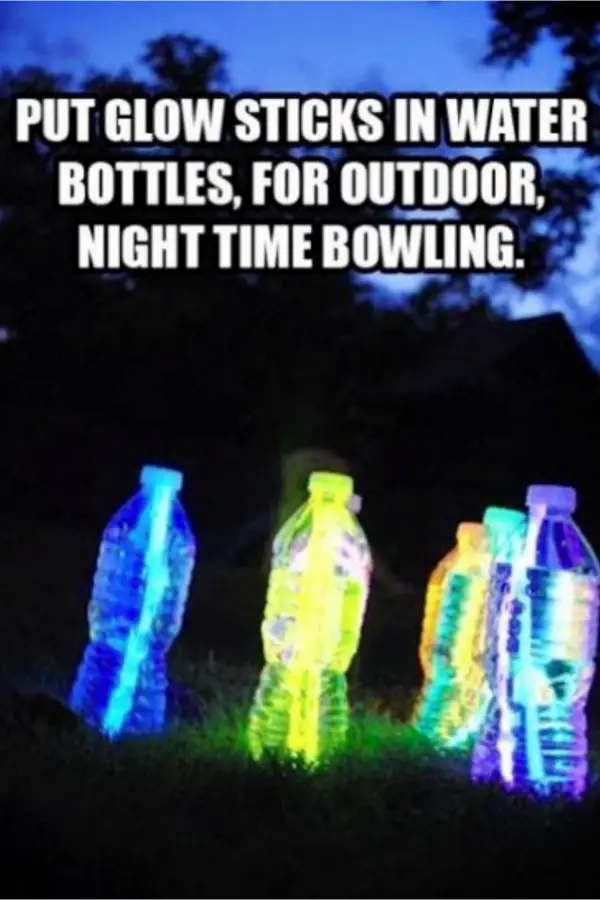 Miss Anything?

Pin For Later?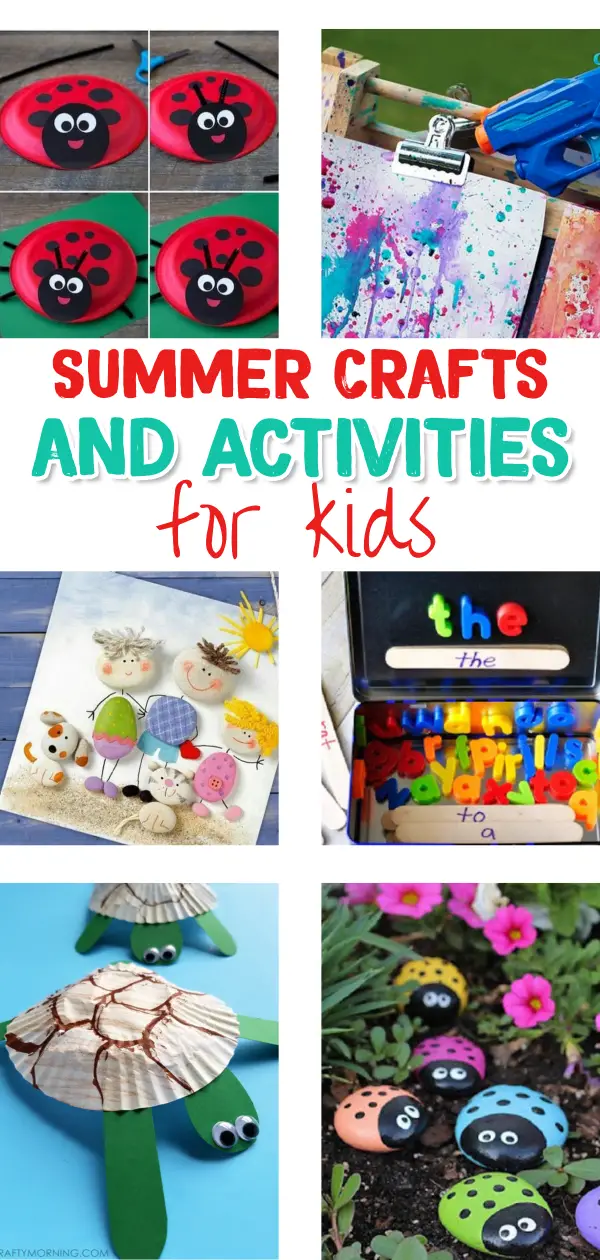 [mr_rating_form]
[mr_rating_result]