---
Declutter Bedroom Checklist
I don't know about you, but MY room seems to ALWAYS be a cluttered MESS.
I'll start decluttering and cleaning and then get so frustrated and overwhelmed – then just give up.
These bedroom decluttering checklists below are VERY helpful for me.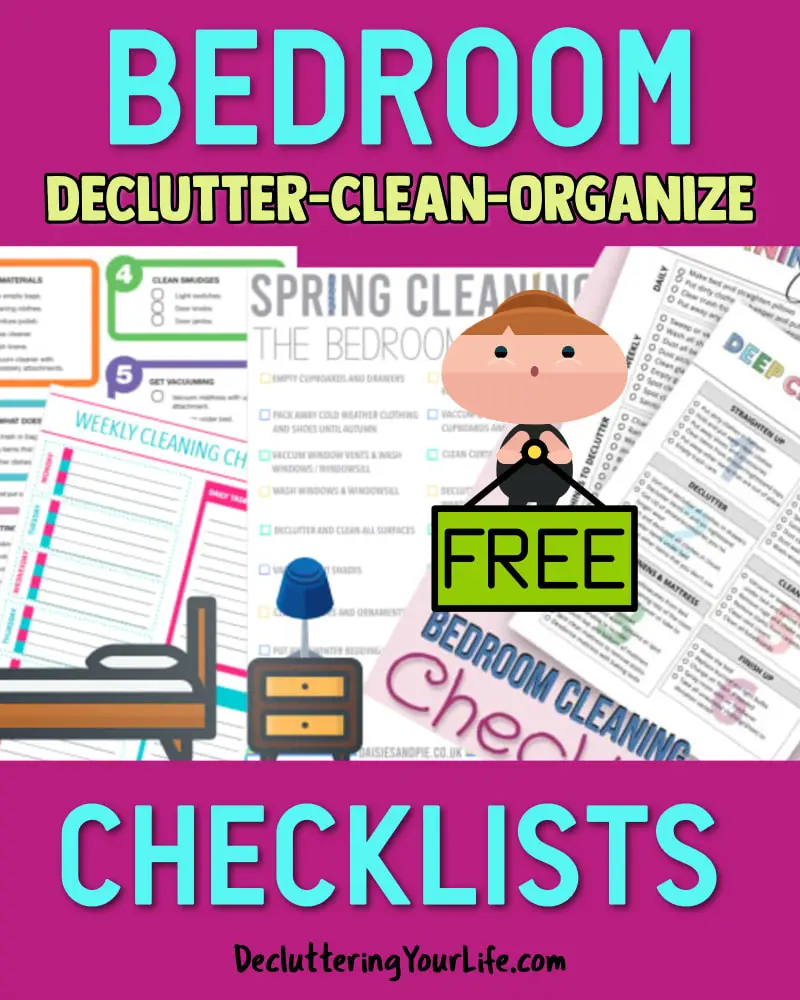 Ready to declutter, clean and organize your room?
✅ Grab these free bedroom declutter checklists.
They're super helpful!
See More Decluttering Checklists: