---
Dorm Room Bathroom Ideas, Decor Pictures and DIY Organizing Hacks For ALL Your College Bathroom Essentials –
If you're looking for creative and cute ways to decorate your dorm bathroom or first apartment bathroom and organize all the things you'll need, you will love all these cheap apartment storage ideas and dorm room bathroom decorating pictures below.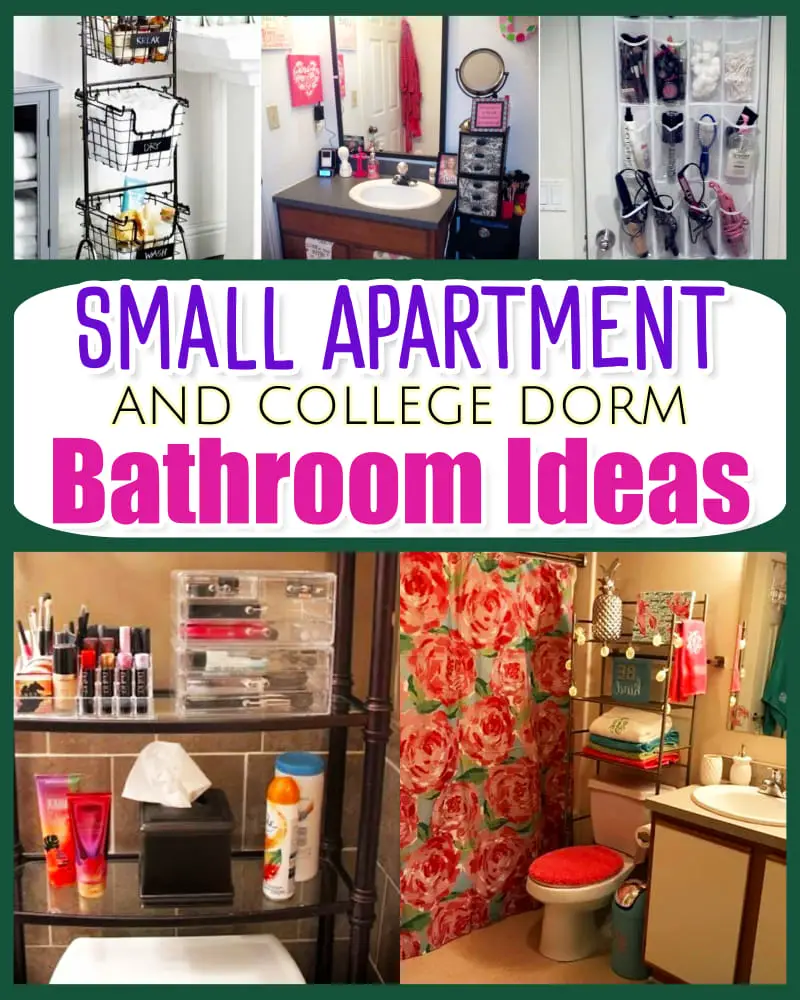 ---
Updated on September 23, 2022
posts may contain affiliate links -Enjoy and feel free to share with your friends!
---
Are you ready to to make your dorm room bathroom seem more like home and be more organized with all your essentials?
Here are some dorm room ideas for your bathroom that will help you spruce that boring college bathroom or first apartment bathroom right up and make it uniquely YOU – and functional.
❤️ Dorm Bathroom Ideas
✅ Pictures
📋 Essentials
❤️ Dorm Bathroom Ideas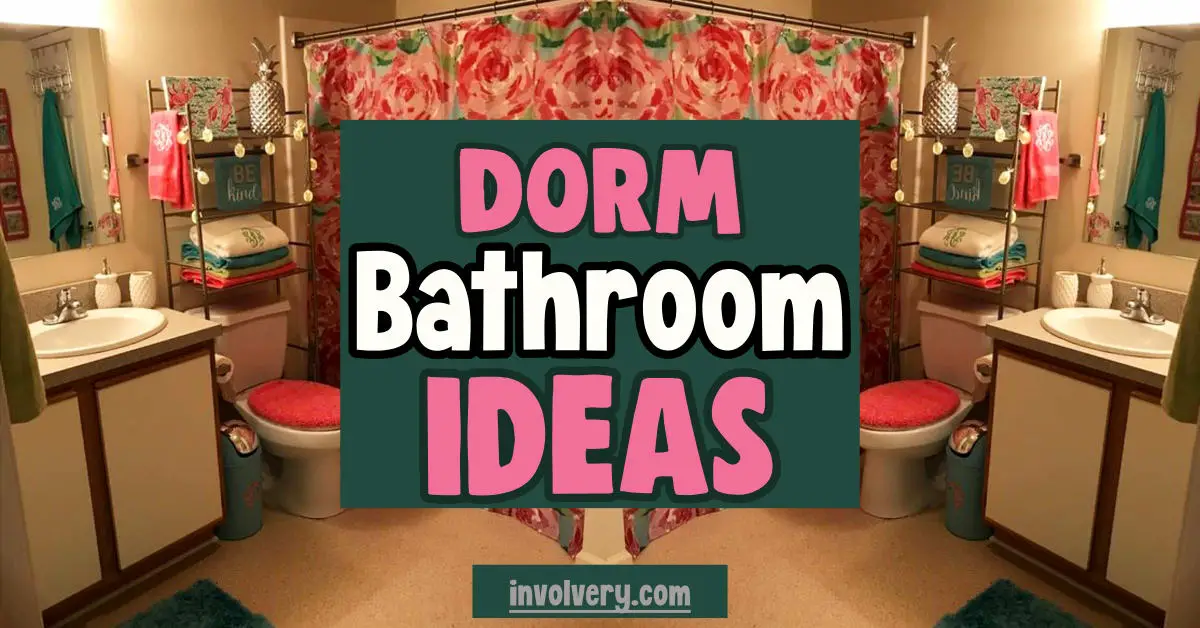 Looking for some college bathroom ideas? How about these aesthetic dorm bathroom ideas below?
Just take a look at these pictures for some strong inspo!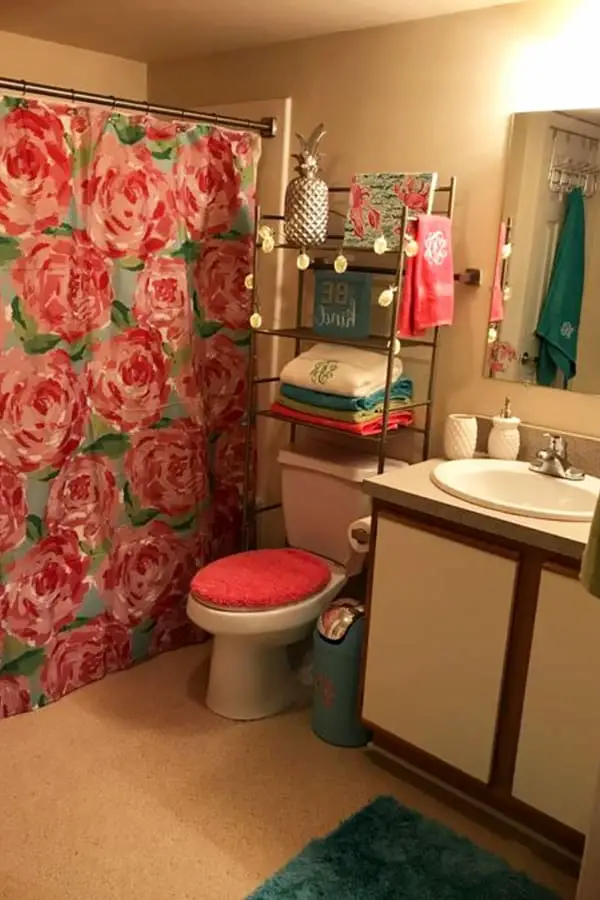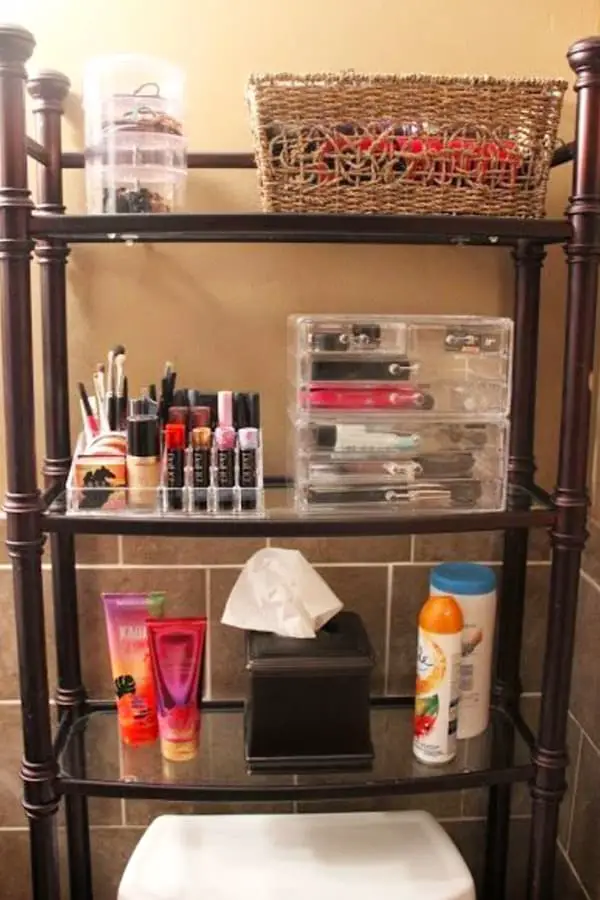 Dorm Bathroom Storage✅ See This Dorm Bathroom Decor✅ See This Shared Bathroom Ideas✅ See This
---
---
✅ PICTURES
Take a look at all these dorm bathroom pictures below for LOTS of great storage ideas – even if your dorm has shared bathrooms.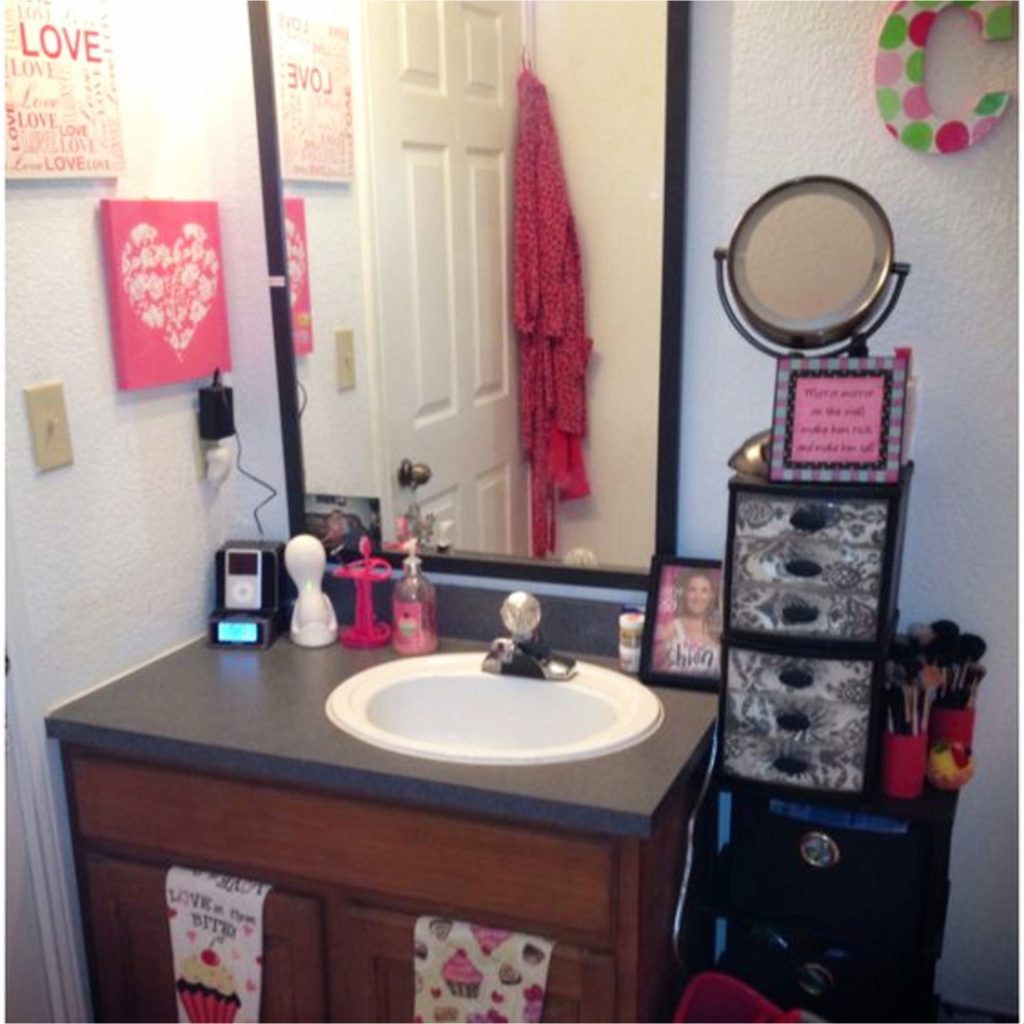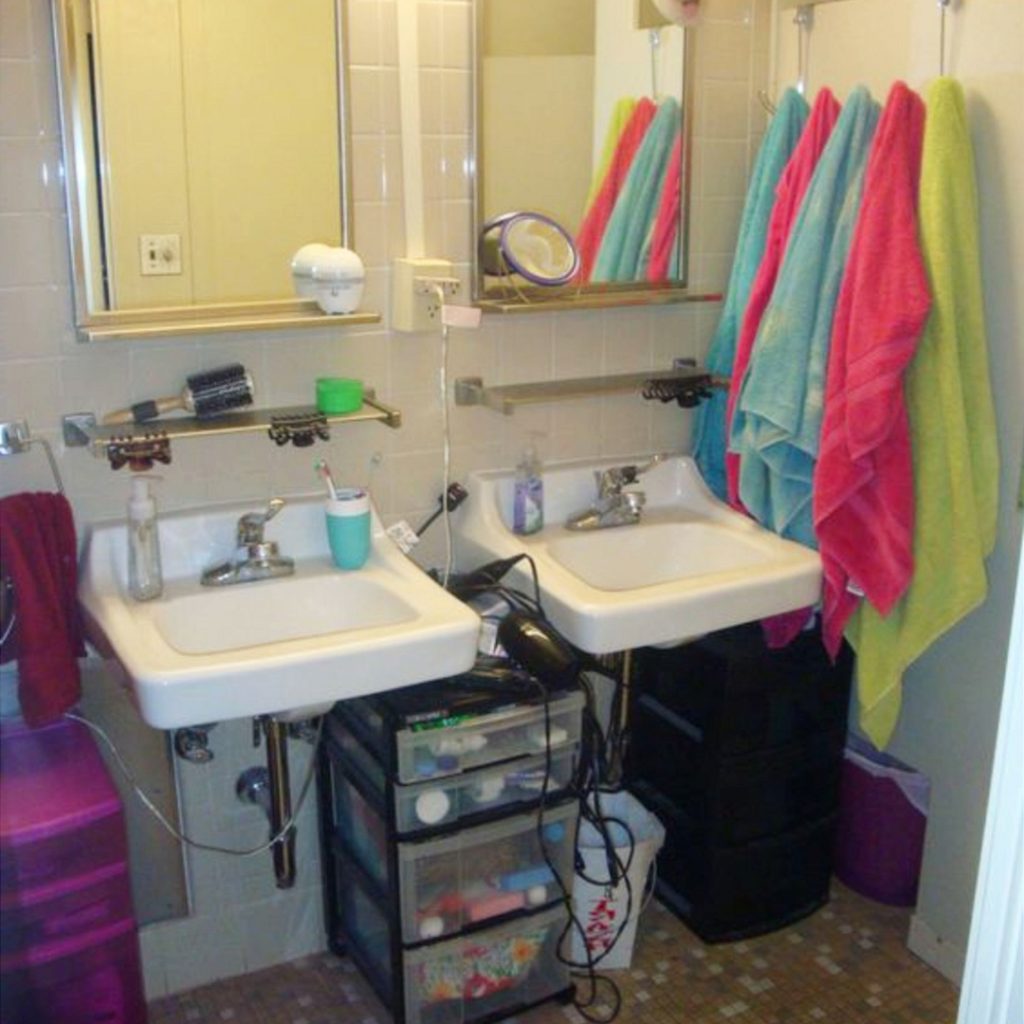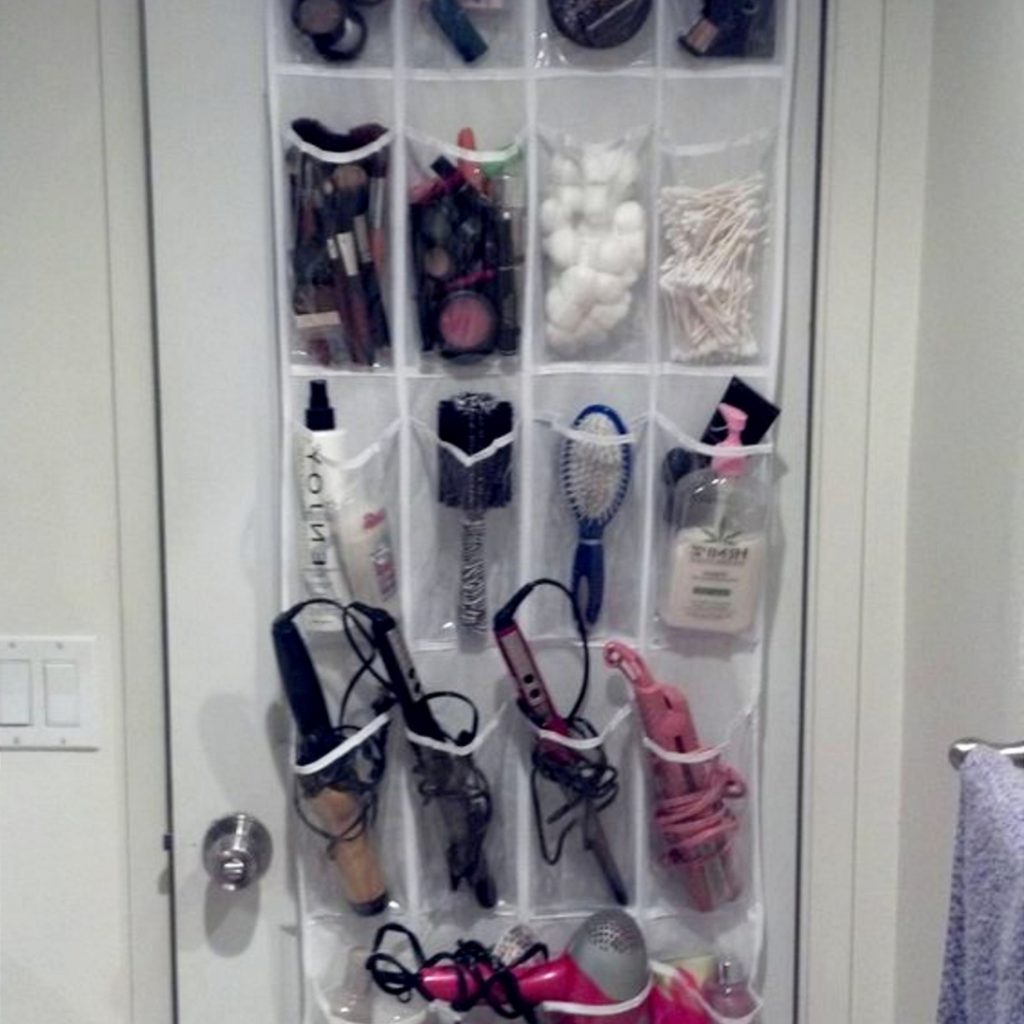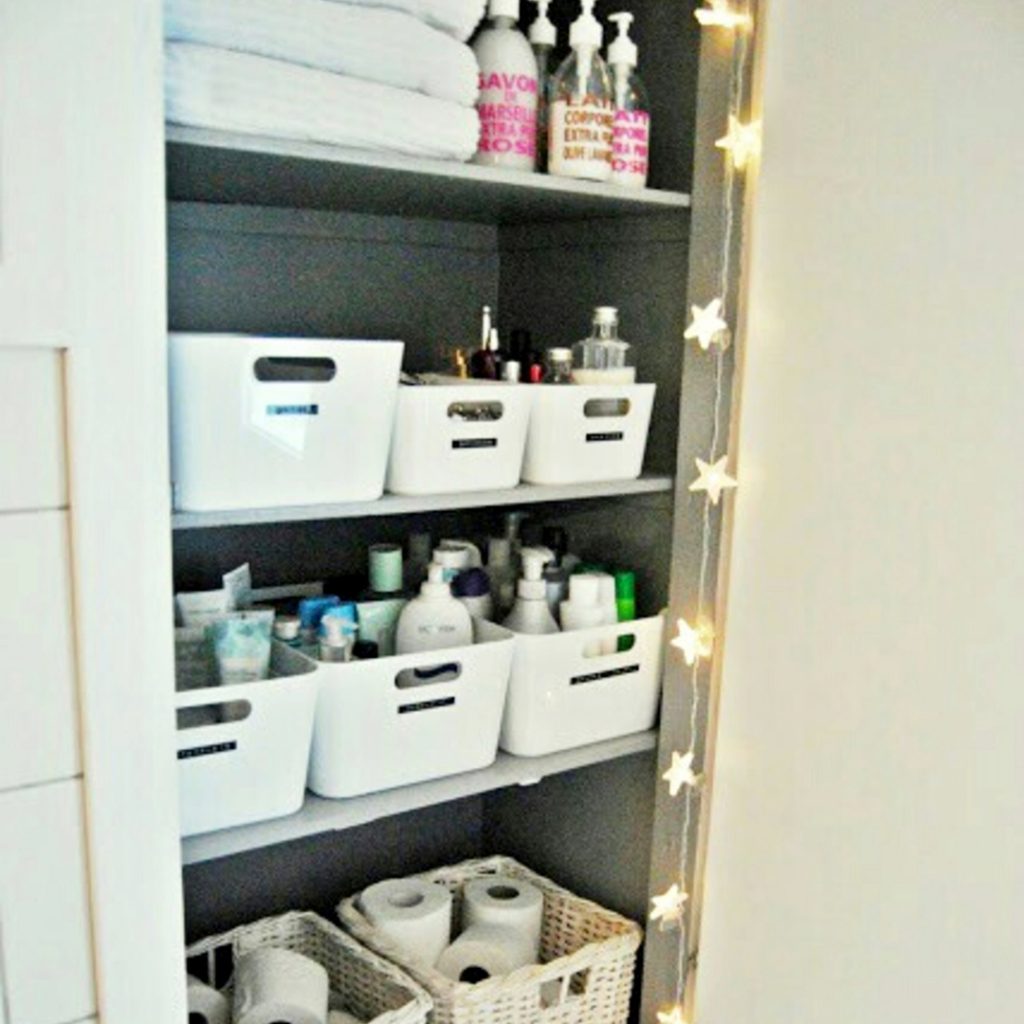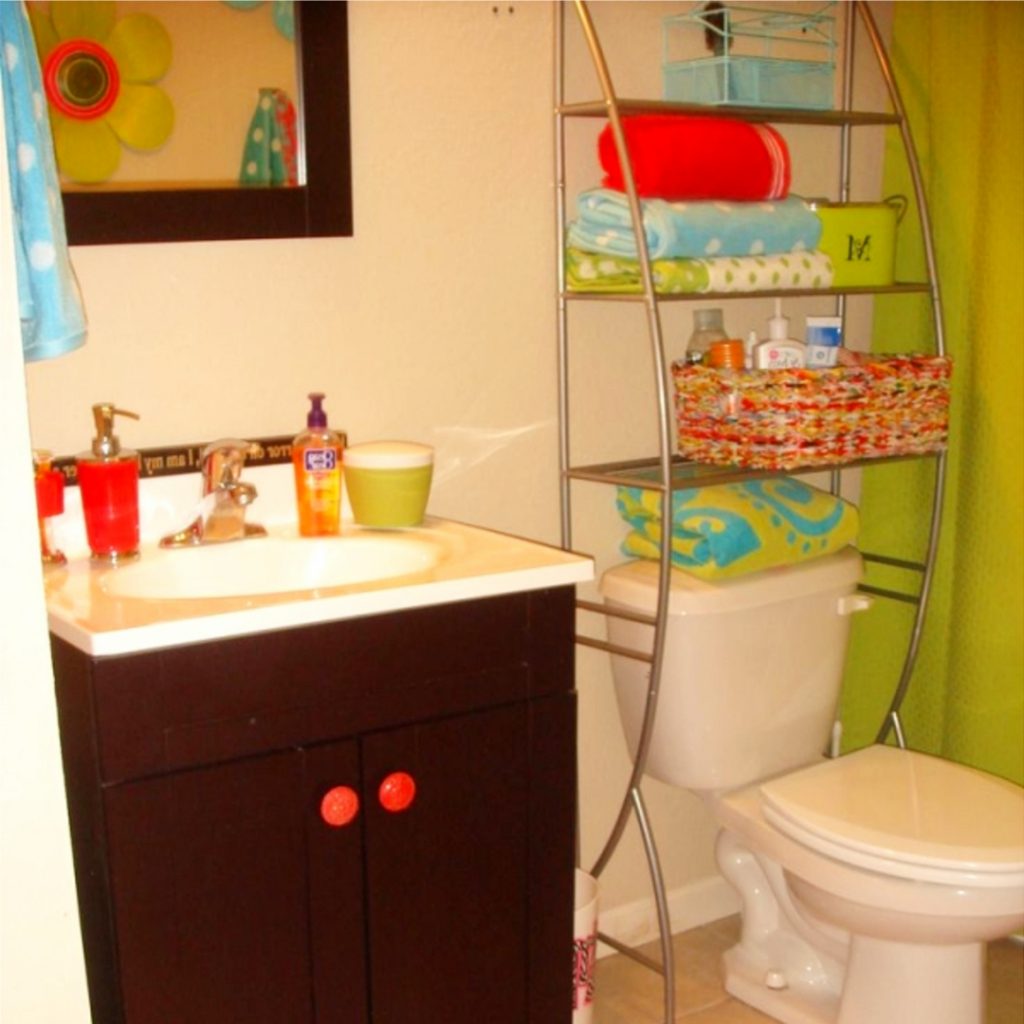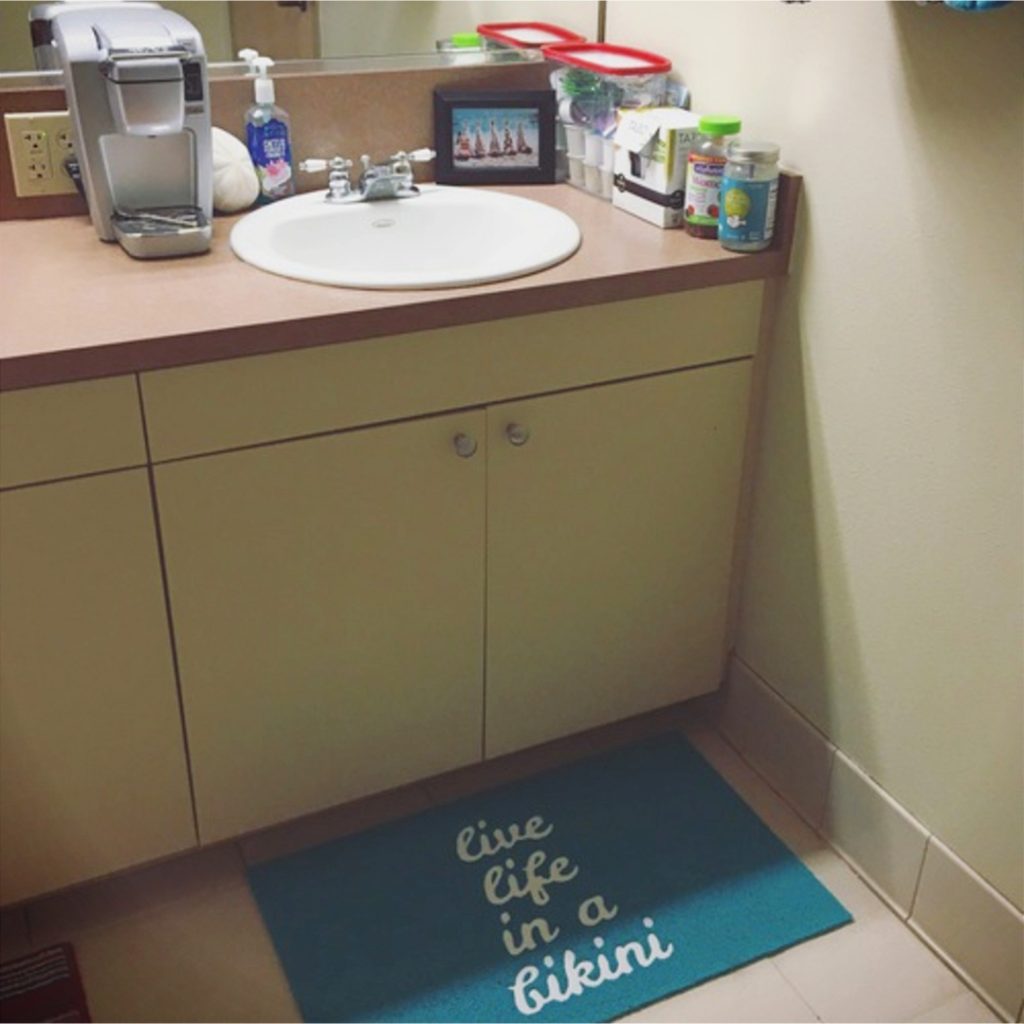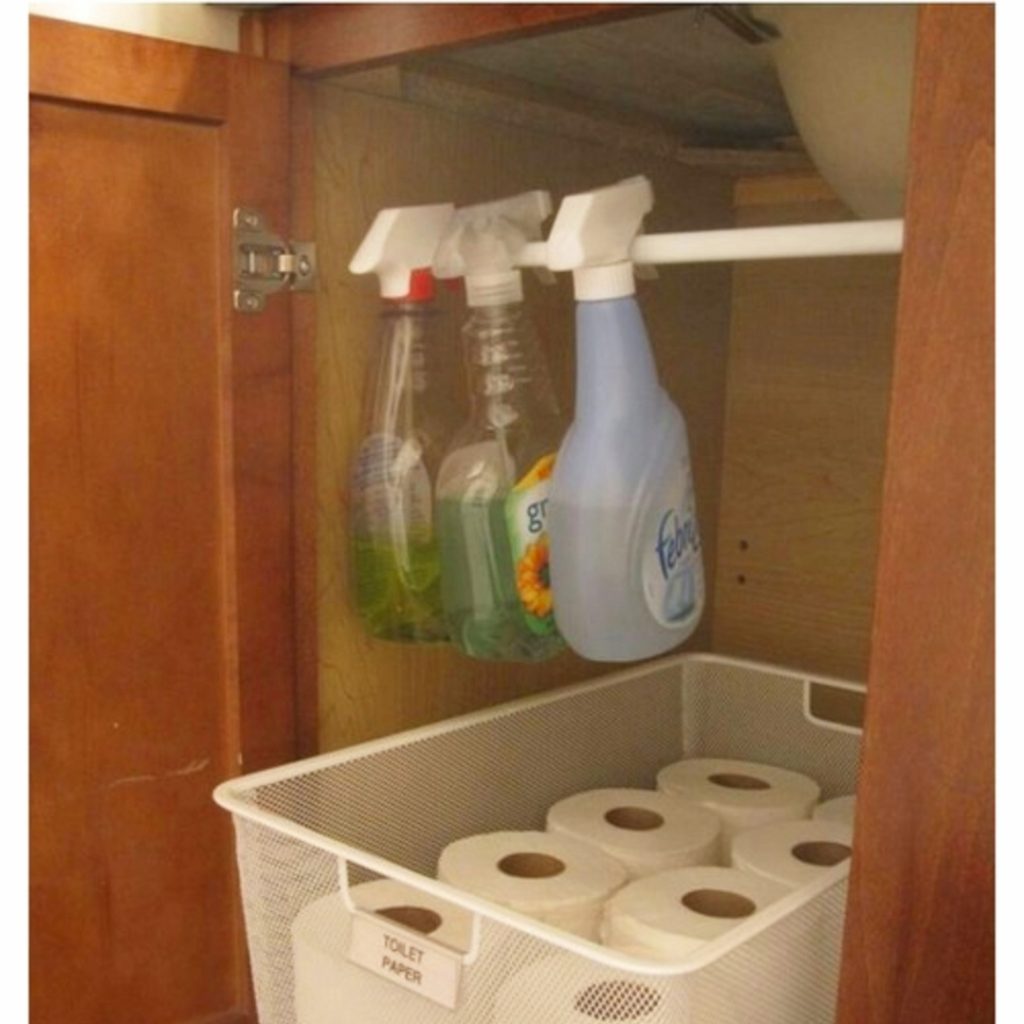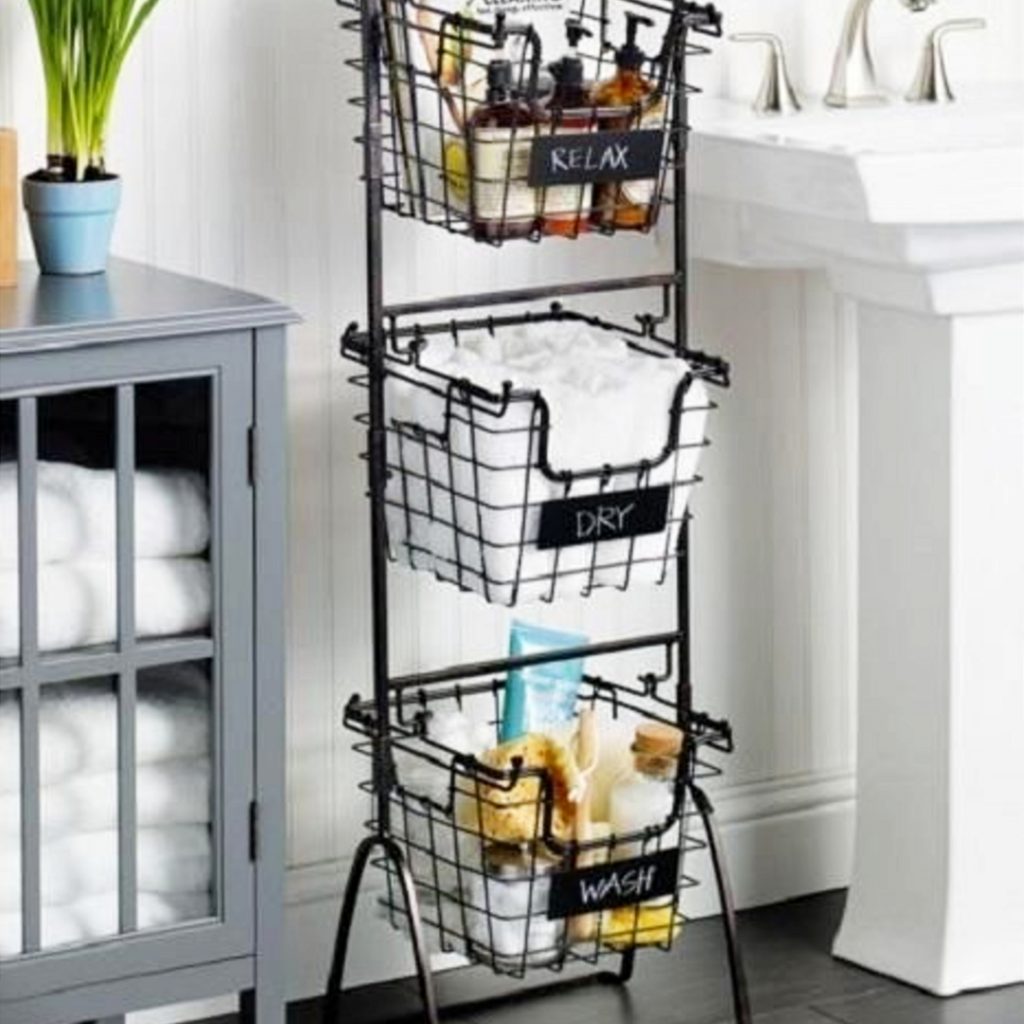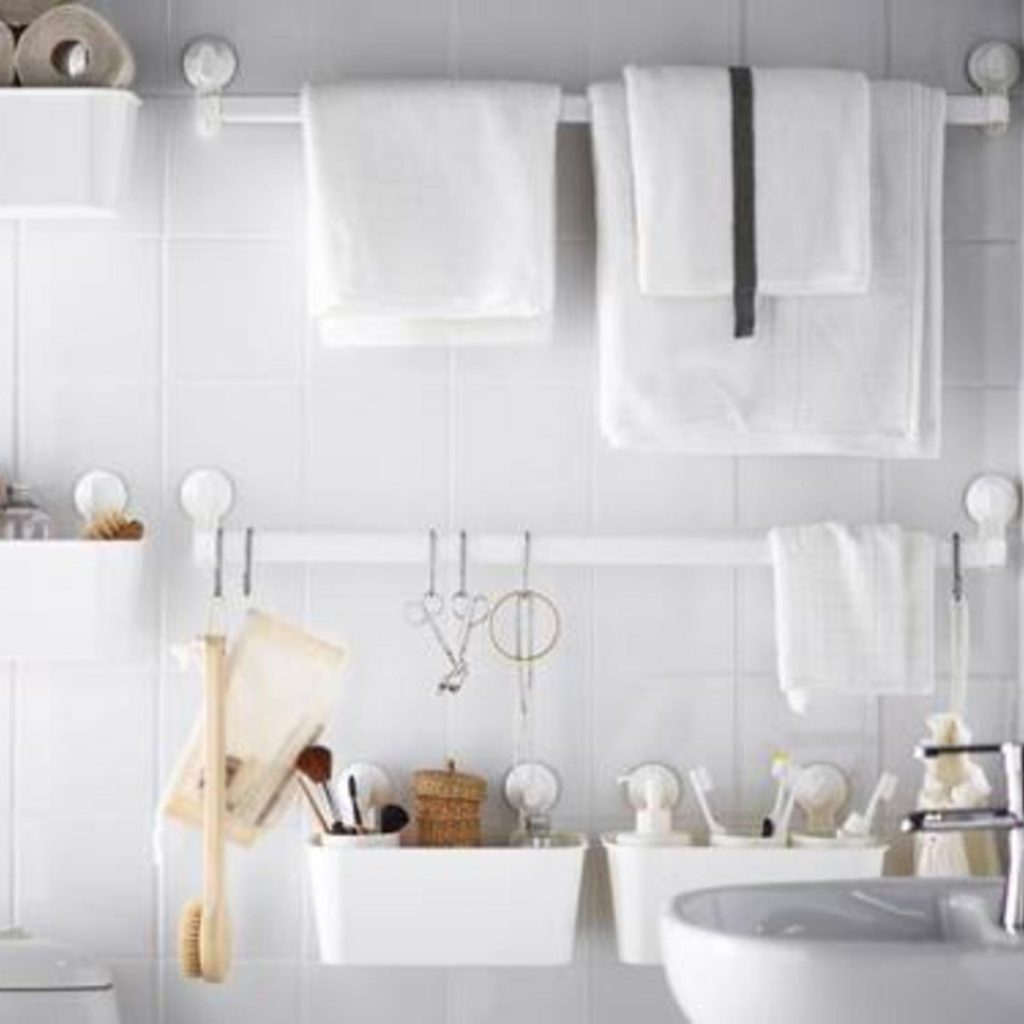 ✅
TIP:
If this is your first apartment, be SURE you know these 5 Clogged Toilet Hacks.
There is nothing worse than a suddenly stopped up toilet and YOU don't have a plunger!
📋 Essentials
College Bathroom Essentials – What To Pack: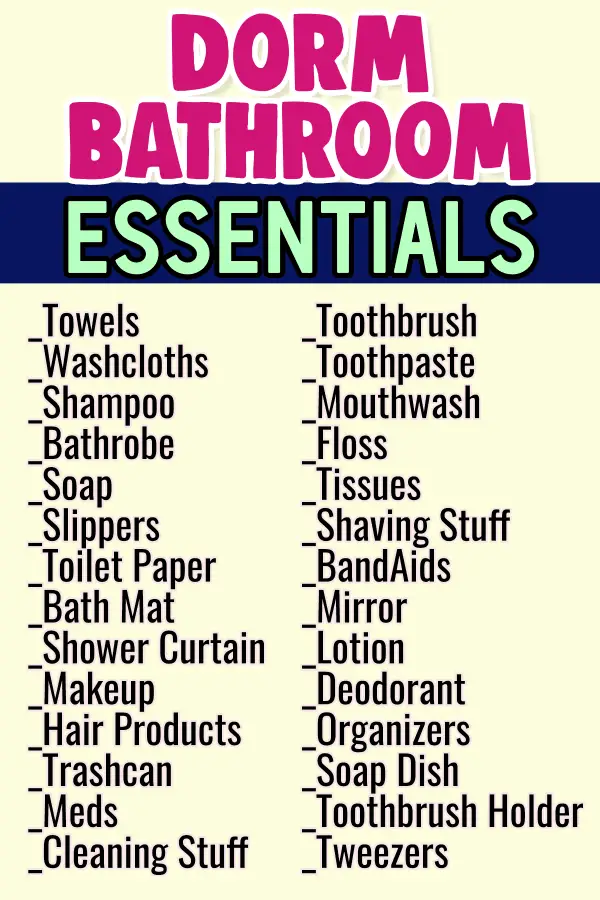 When you're buying and packing for college, there are 28 dorm bathroom essentials that you MUST remember to take with you.
This bathroom checklist is also VERY helpful for your first college apartment bathroom too!
Dorm Bathroom Checklist:
_Towels
_Washcloths
_Shampoo
_Bathrobe
_Soap
_Slippers
_Toilet Paper
_Bath Mat
_Shower Curtain
_Makeup
_Hair Products
_Trashcan
_Meds
_Cleaning Stuff
_Toothbrush
_Toothpaste
_Mouthwash
_Floss
_Tissues
_Shaving Stuff
_BandAids
_Mirror
_Lotion
_Deodorant
_Organizers
_Soap Dish
_Toothbrush Holder
_Tweezers
If you're sharing a community bathroom in your college dorm or on campus apartment this year, you ABSOLUTELY NEED these two things:
 Dorm Bathroom BagsShow Me This Dorm Shower ShoesShow Me This
Yes, you really DO need… N-E-E-D them!
Get a shower caddy bag like this to carry all your stuff to and from the bathroom.
and YES, get some bathroom shower shoes like these.
Trust me, it's part of dorm bathroom survival!
College Bathroom Decorating Ideas
There are a couple of cool things you can do to make your dorm room bathroom into an awesome space (you saw ALL the pictures above, right?) The two best "do it yourself" college bathroom ideas are super easy and the best place to start. The first two steps are to think of the colors (perhaps "theme") that you want. Then, secondly, think of everything you NEED to organize and use in the bathroom. Once you have those two things in mind, you'll be better able to choose the ideas that will work for YOUR dorm room or college apartment bathroom.
On a Budget?
In the pictures above, we saw some super cute Do It Yourself (DIY) dorm bathroom ideas for decorating – but what about storage and organization?
As with most college students, you're probably doing all this on a budget whether your budget is limited by your own spending power, or the budget your parent(s) set for you.
So, you gotta do all this as cheaply as possible, right?
Since dorm bathrooms are notoriously SMALL, here are some clever bathroom storage ideas for small spaces that really help.
Don't forget your local bargain and discount dollar stores – you can find GREAT and CHEAP ideas for your dorm bathroom at Dollar Tree, Dollar General and other dollar stores.
Your best bet would be to look at dorm room ideas on Pinterest for inspiration.
Try taking one or more of the ideas you come across, switching things up a bit and making it your own.
Cute Dorm Bathroom Ideas & Inspo
Take a look at these 6 cute dorm bathroom decor ideas for decorating and organizing your bathroom at college or in your first apartment:
 1. Aesthetic Shower Curtain✅ See This 2. Cute Matching Towel Set✅ See This 3. Dorm Bathroom Organizer✅ See This 4. Rolling Storage Cart✅ See This 5. Bathroom Trash Can✅ See This 6. Over Door Organizer✅ See This
Items You Might Forget
When you are going on your shopping trip to buy all of your college dorm room supplies, do not forget to grab all the bathroom essentials checklists.
Things like toothbrush holders, soap dishes and shower curtains are not only for show; they have an actual purpose other than ways to make your room look cool.
Keeping It Clean
You'll also most likely be in charge of keeping your dorm bathroom CLEAN (ugh!) so don't forget to buy a small trashcan, bathroom cleaners, scrubbers, small trashcan liners, etc.
You should probably also buy a bathmat to keep your floor dry AND so your feet don't freeze when getting ready.
Dorm Bathroom Hacks
How about some clever dorm bathroom HACKS?
One of the best hacks for your dorm bathroom is this: when it comes to shopping for dorm room bathroom decor buy as much as you can at your local Dollar Store or discount store.
These Dollar Store Hacks are GREAT! Highly recommended.
This is a great way to make your bathroom look great without spending a ton of money.
How To Survive Dorm Bathrooms
If your college dorm is set up with a community bathroom type of thing where LOTS of girls share the SAME bathroom, here are some tips on how to survive community bathrooms at college.
Head Back To a Specific Section:
 Dorm Bathroom Storage✅ See This Dorm Bathroom Decor✅ See This Shared Bathroom Ideas✅ See This
---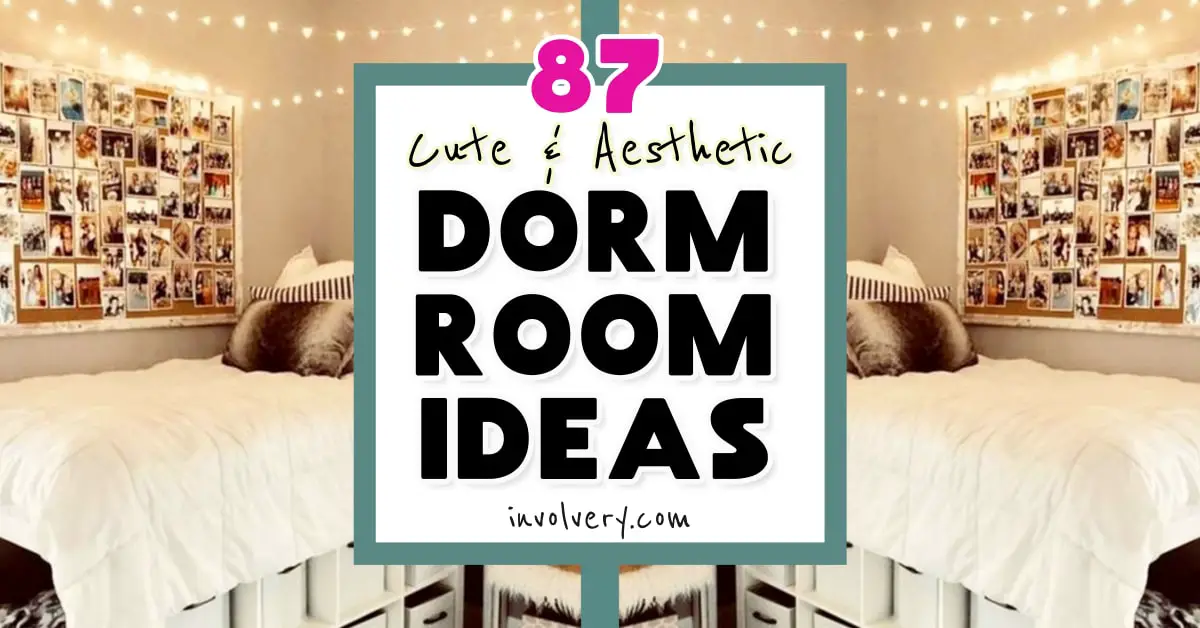 Aesthetic & Cute Dorm Room Decorating Ideas and DIY Dorm Room Storage Hacks To Maximize Space in a Small Dorm ...
Read More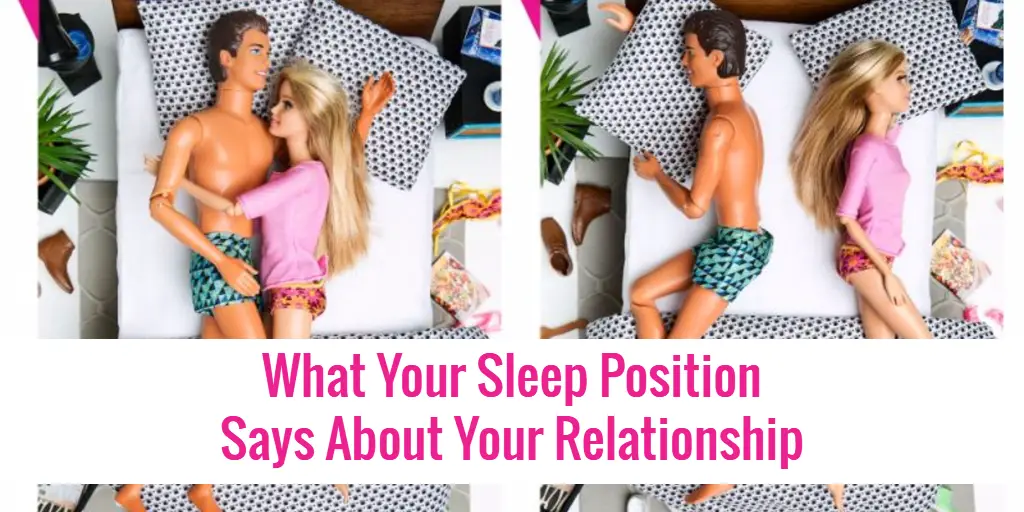 The way couples sleep each night says a LOT about the state of their marriage / relationship as a whole ...
Read More