• Dorm Room Bathroom Ideas, Tips and DIY Organizing Hacks •
If you're looking for creative dorm bathroom ideas (with PICTURES), you'll love all the clever DIY ideas on this page.

Are you ready to to make your dorm room bathroom seem more like home and be more organized with all your essentials? Here are some
dorm room ideas
for your bathroom that will help you spruce that boring college bathroom right up and make it uniquely YOU – and
functional
.
---
---
Dorm Bathroom Ideas (PICTURES)
Take a look at all these dorm bathroom pictures below for LOTS of great ideas for YOUR college dorm bathroom.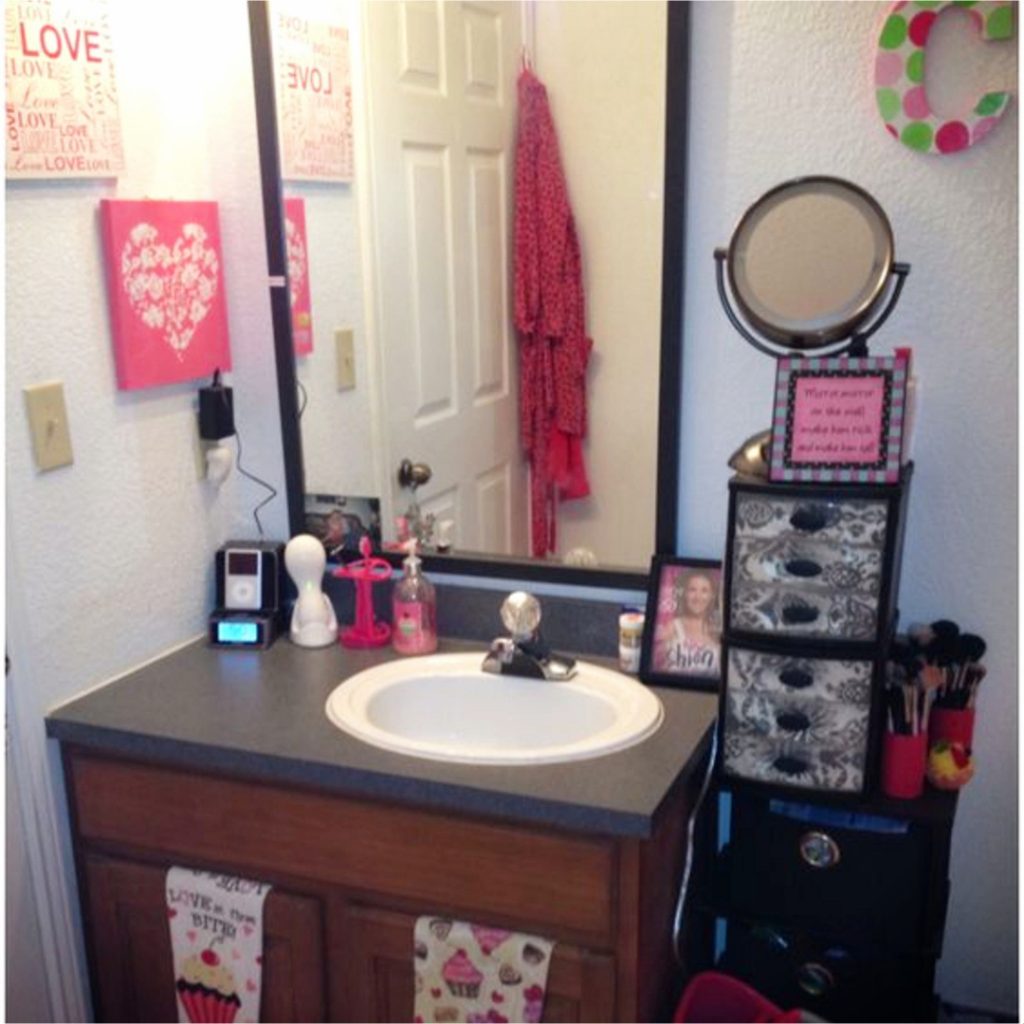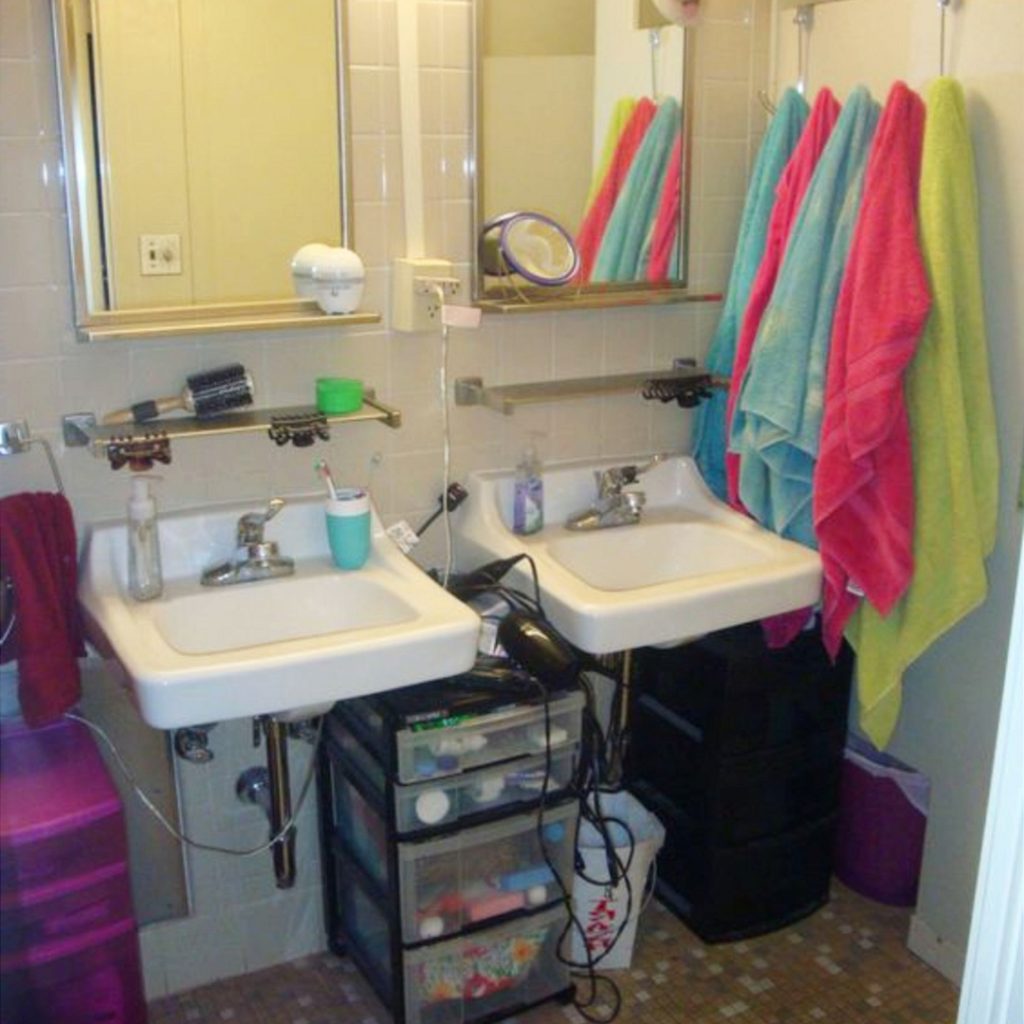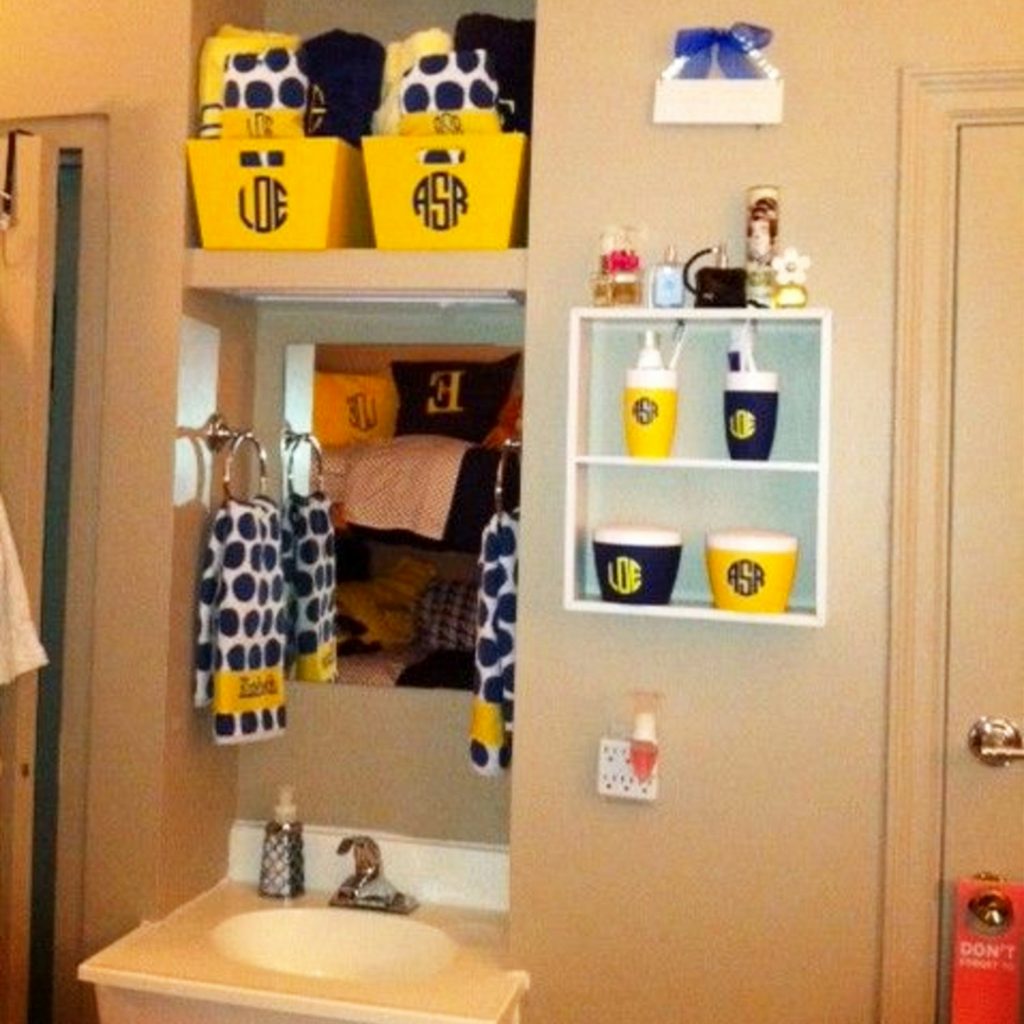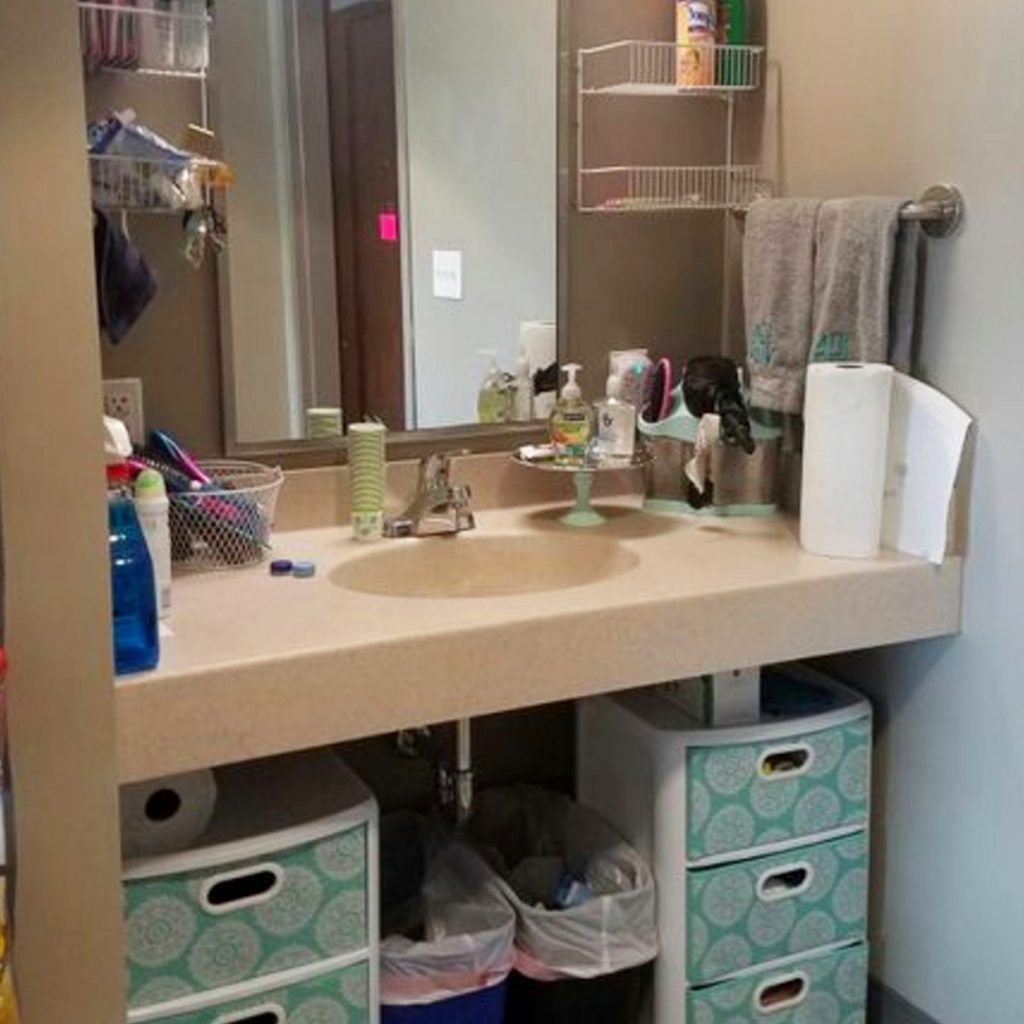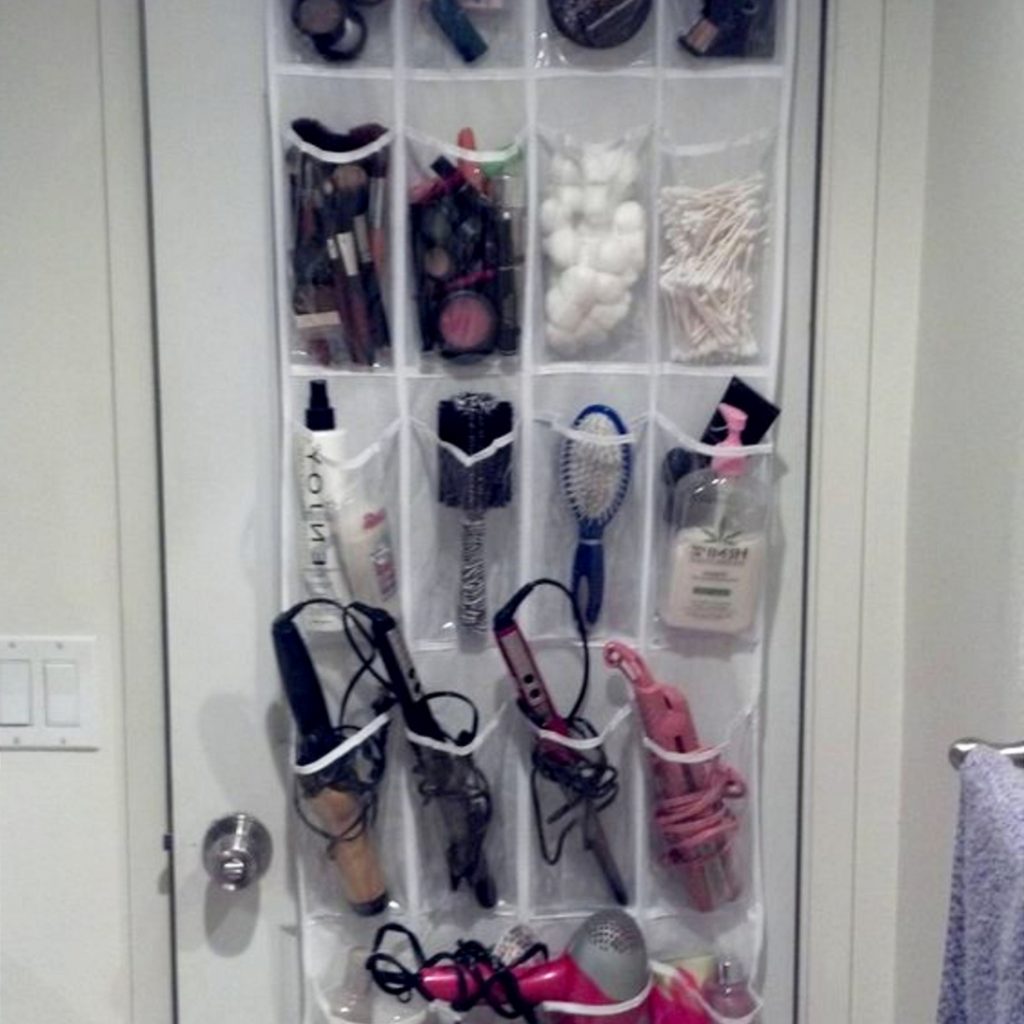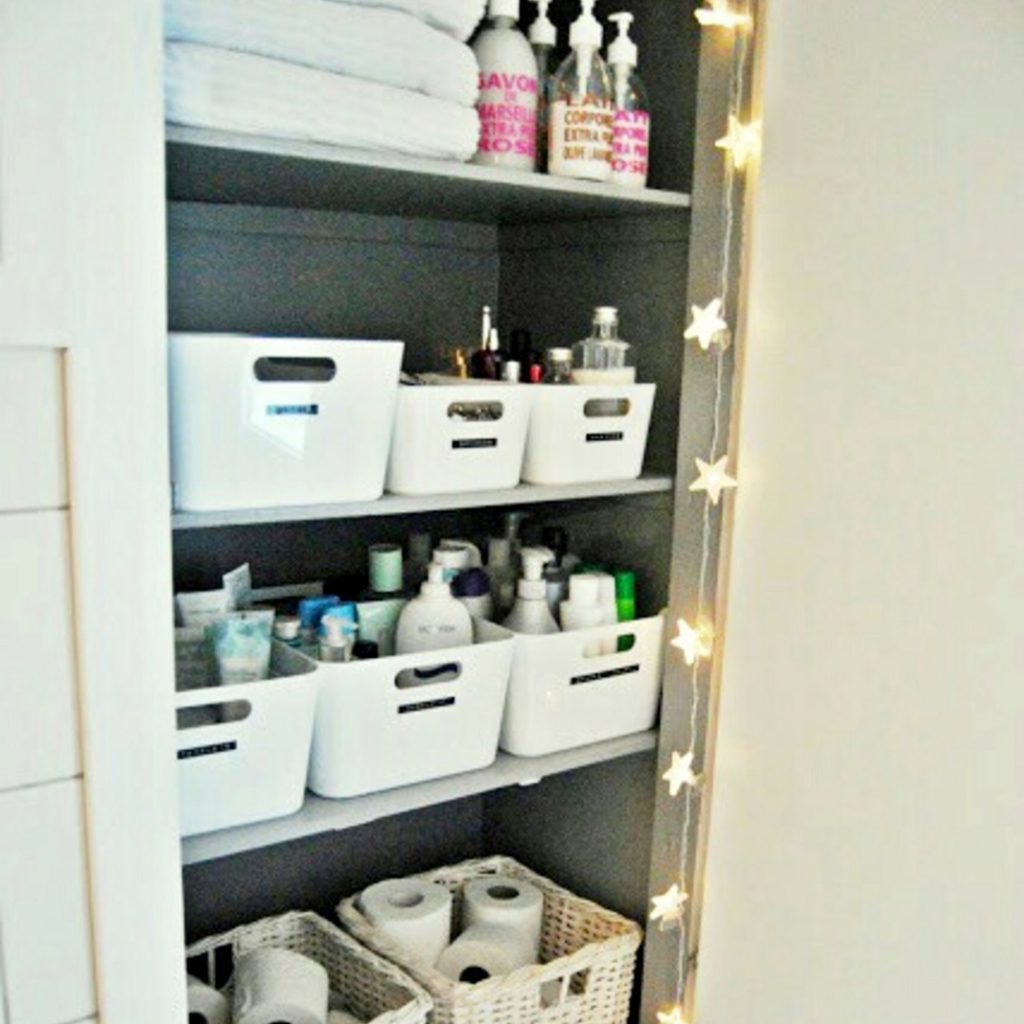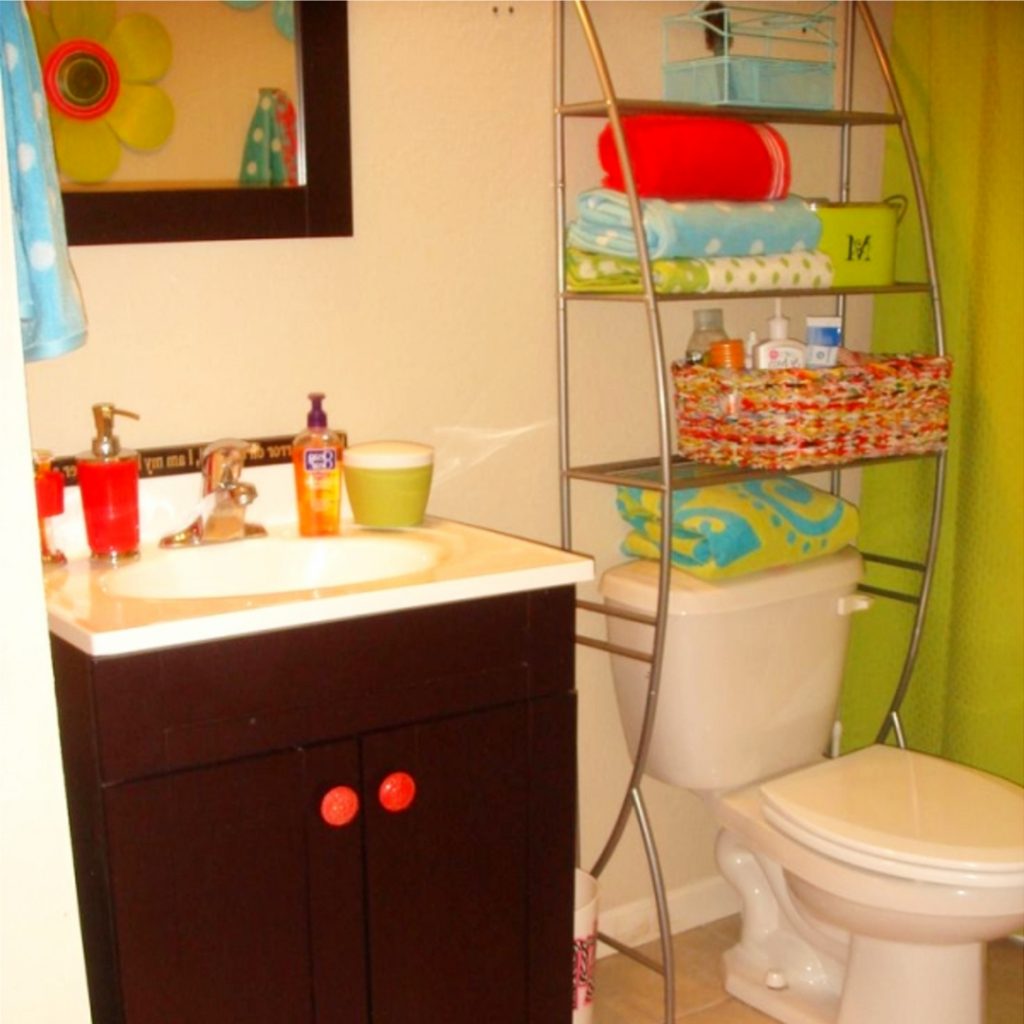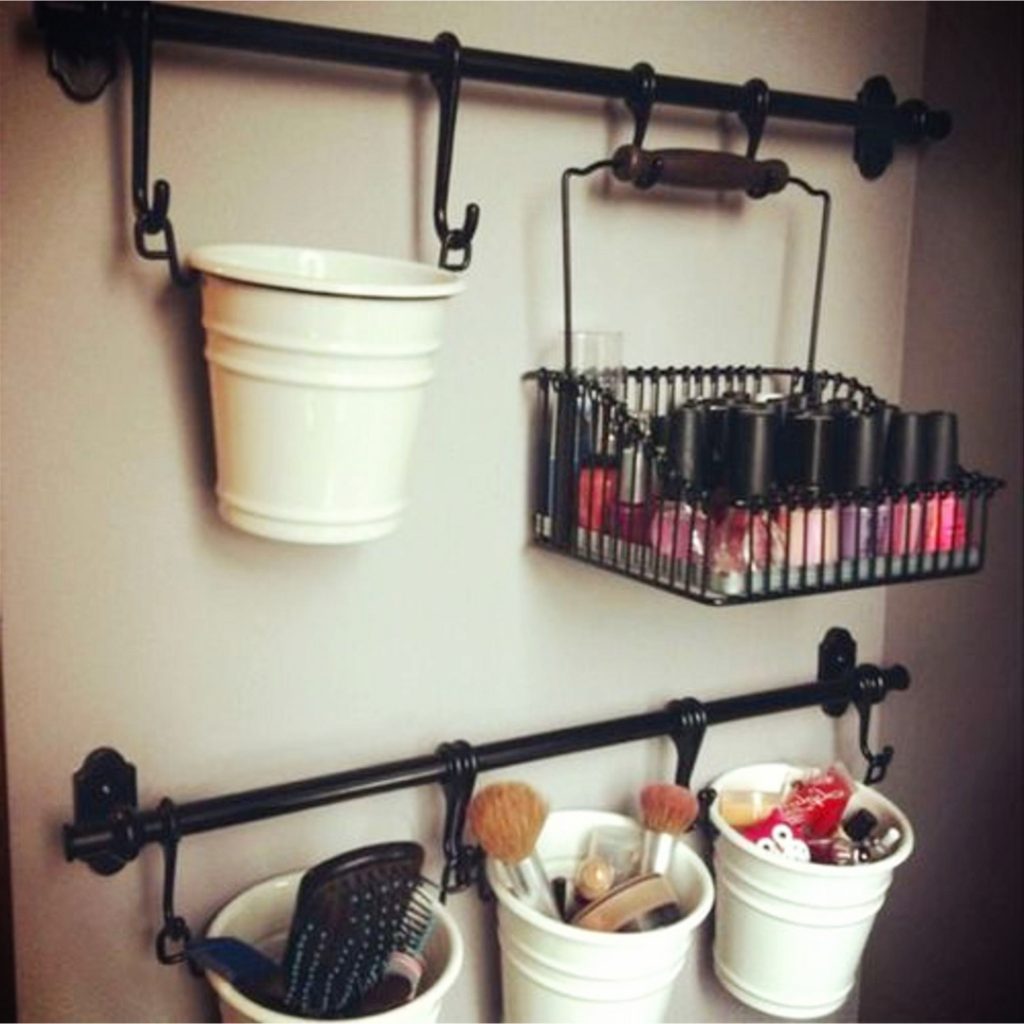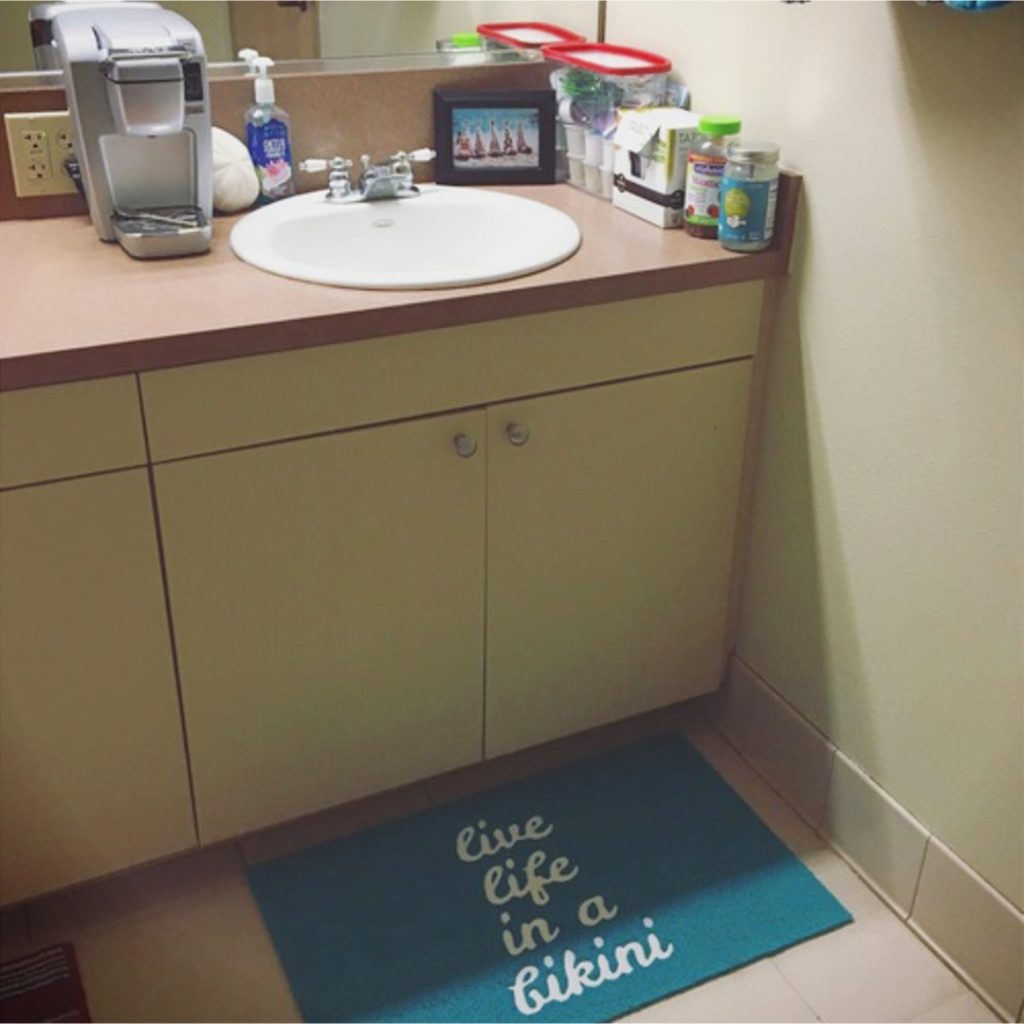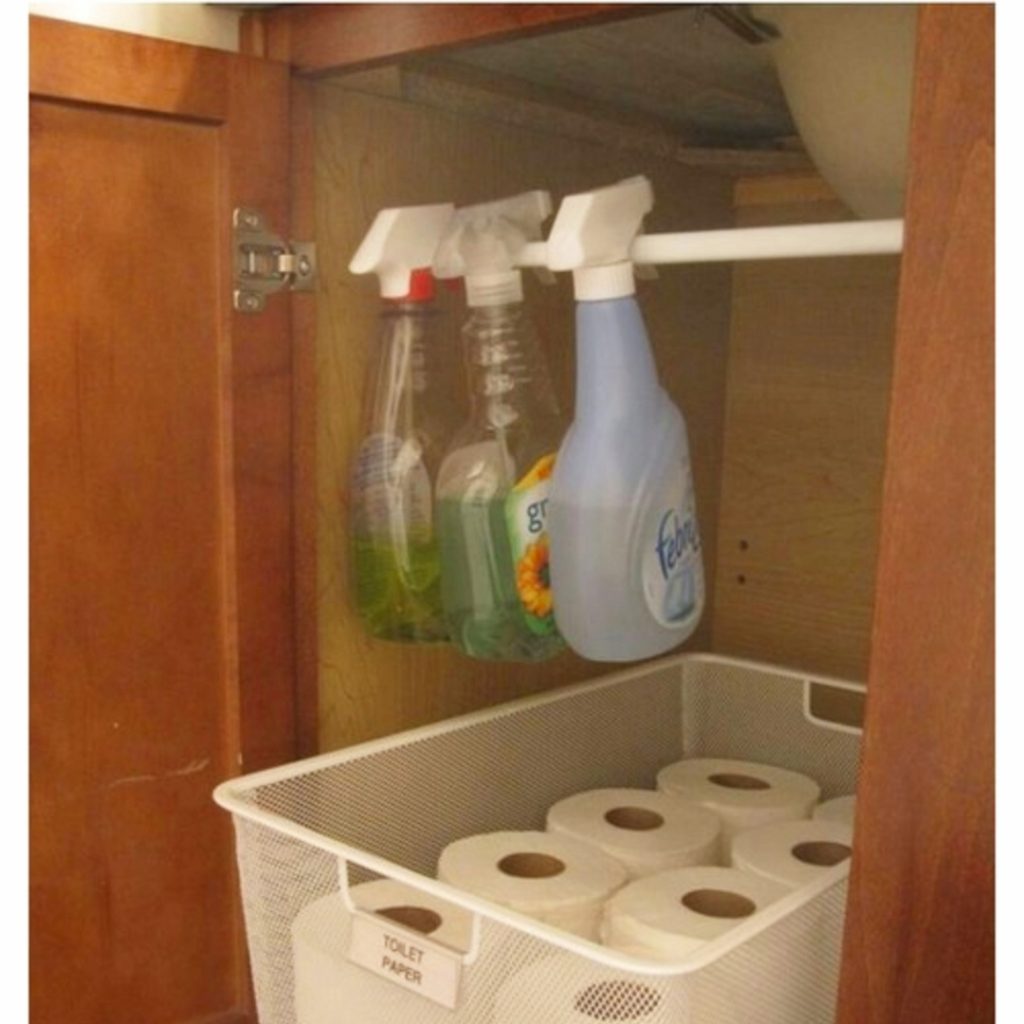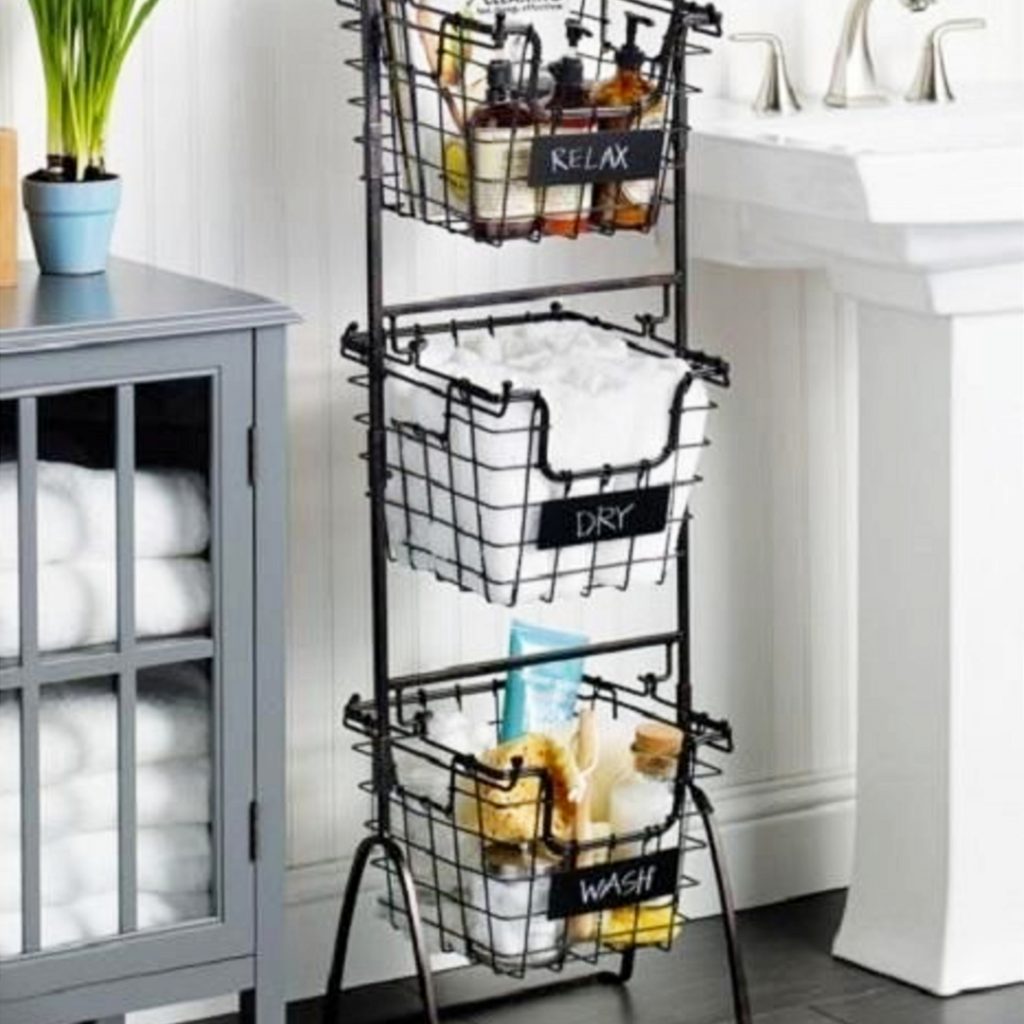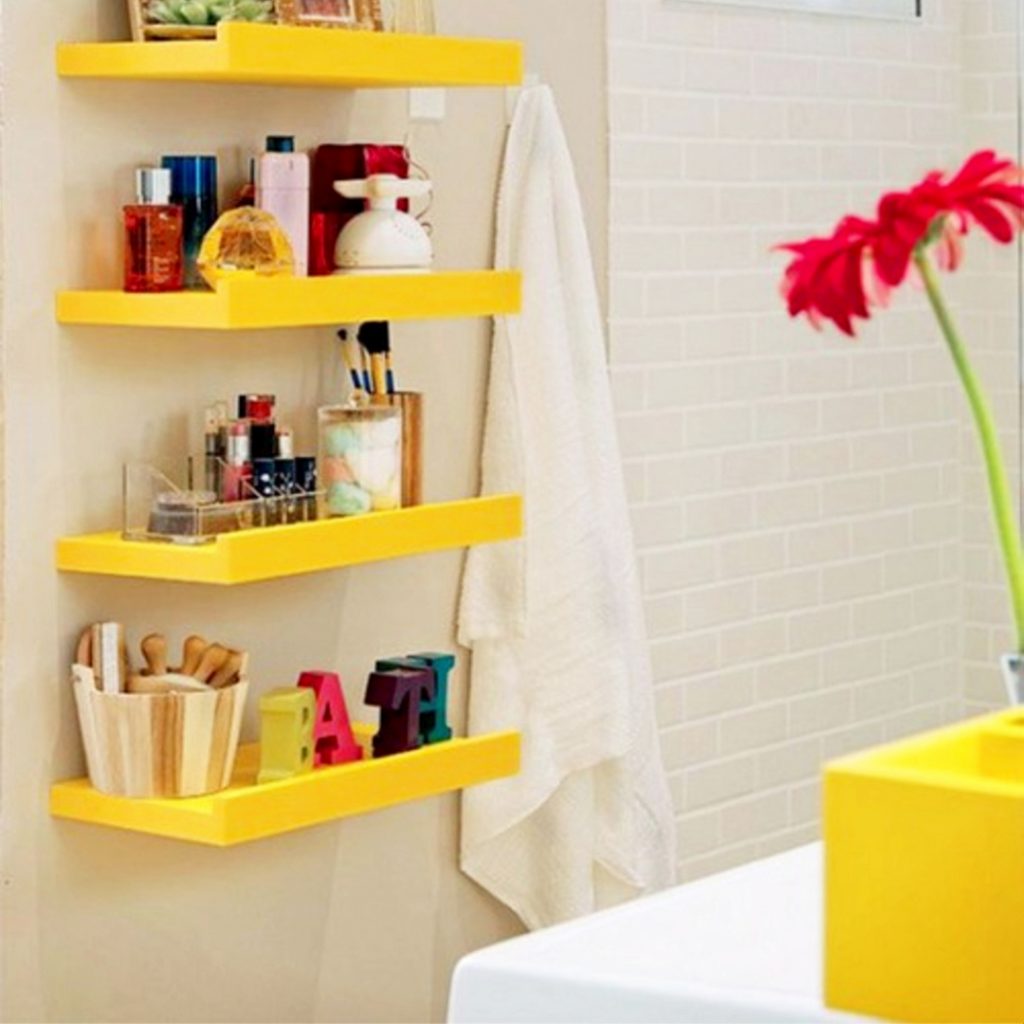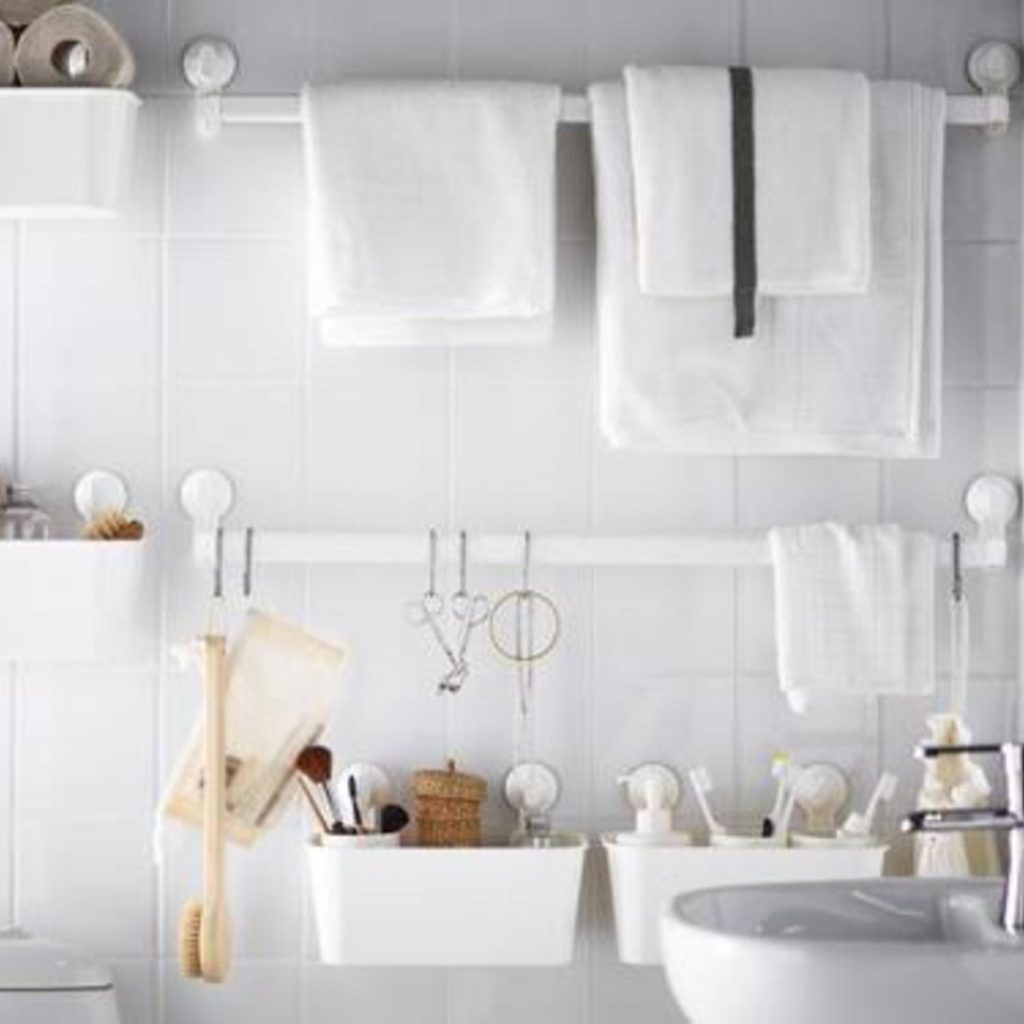 ---
---
&
College Bathroom Decorating Ideas
There are a couple of cool things you can do to make your dorm room bathroom into an awesome space (you saw ALL the pictures above, right?) The two best "do it yourself" college bathroom ideas are super easy and the best place to start. The first two steps are to think of the colors (perhaps "theme") that you want. Then, secondly, think of everything you NEED to organize and use in the bathroom. Once you have those two things in mind, you'll be better able to choose the ideas that will work for YOUR dorm room bathroom.
DIY Dorm Bathroom Decor
In the pictures above, we saw some super cute Do It Yourself (DIY) dorm bathroom decor ideas for your college bathroom. Here are some more cute DIY college bathroom decorating ideas we love.
Since you are clearly on a college student budget, it is not likely you will be able to hire a professional to help beautify the space. Your best bet would be to grab some interior design magazines and look for inspiration. Try taking one or more of the ideas you come across, switching things up a bit and making it your own.
Cute Dorm Bathroom Ideas
Keep in mind that some of the ideas you might believe are the cutest dorm bathroom ideas ever may not be so appealing to your suite-mates. Make sure that you work with them to make sure that everyone is on the same page. Whether you know this or not, the idea of something being too cute actually exists. It should be done in moderation. This means that dolphins, kittens and hearts should probably not end up in the same place.
College Bathroom Essentials
When you are going on your shopping trip to buy all of your college dorm room supplies, do not forget to grab all the bathroom essentials. Things like toothbrush holders, soap dishes and shower curtains are not only for show; they have an actual purpose. The idea is to buy items that that mesh with the theme you have selected. While everything does not have to be an exact match when it comes to colors and trivial things like that, they should certainly mesh well since they will be used in the same space.
Dorm Bathroom Checklist
This college dorm room checklist is SUPER helpful – other things we would add to your dorm bathroom checklist are a small trashcan and some other things. Buy a wastebasket. Many dorm bathrooms do not automatically have these and they will prevent the buildup of clutter and trash. You should buy a rug so people do not soak the floor when they are leaving the shower. It would also be great if you purchased a cover for the toilet seat. The last two items often come in a set, so try looking for one of those before buying them separately.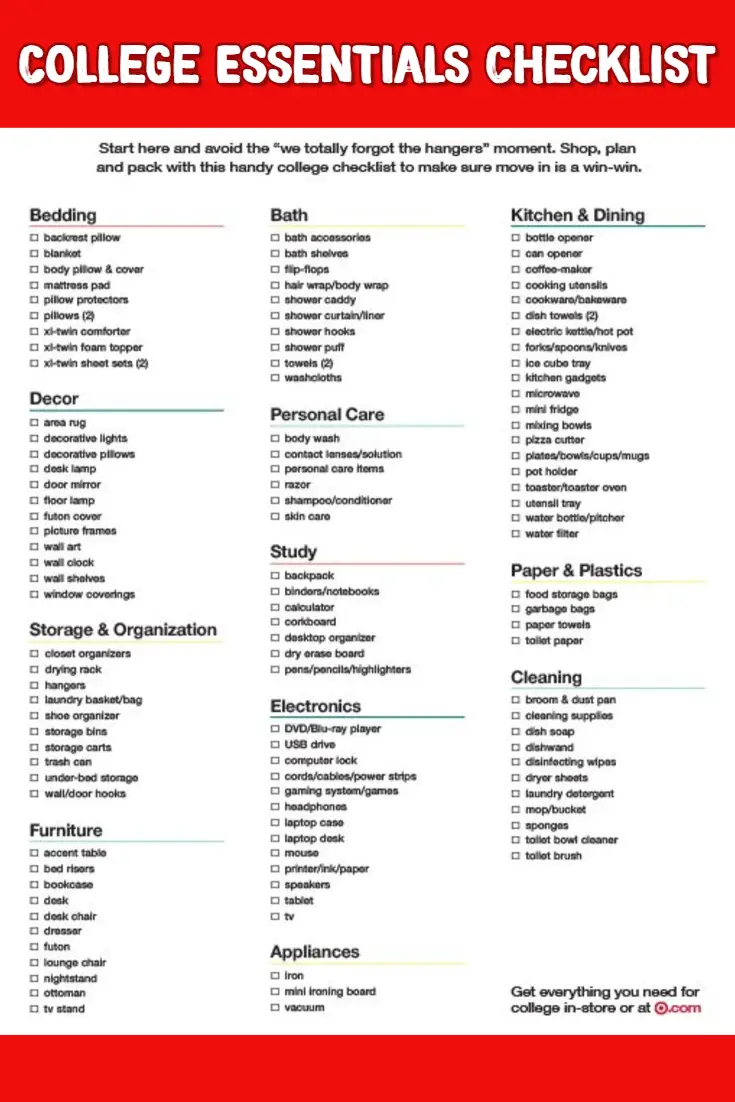 See this checklist on Target.com here
Dorm Bathroom Hacks
How about some clever dorm bathroom HACKS?
One of the best hacks for your dorm bathroom is this: when it comes to shopping for dorm room bathroom decor buy as much as you can at your local Dollar Store or discount store.
These Dollar Store Hacks are GREAT! Highly recommended.
This is a great way to make your space look great without spending a bundle. Besides, when you need to buy replacements you will not have to empty your wallet each and every time.
Now that you have all of this information under your belt, it is time to start planning. Your best bet would be to create a to-do list while keeping all of this advice in mind. The result will be a bathroom that feels as close to home as it gets.
How To Survive Dorm Bathrooms
If your college dorm is set up with a community bathroom type of thing where LOTS of girls share the SAME bathroom, here are some tips on how to survive community bathrooms at college.

Pin For Later?