---
Daily Declutter Checklist
Every wanted a list of daily tasks to keep your house clean?
This daily declutter checklist below will save the day.
Just print it out, put it on refrigerator or in your household binder and you'll know exactly which small tasks you should do each day.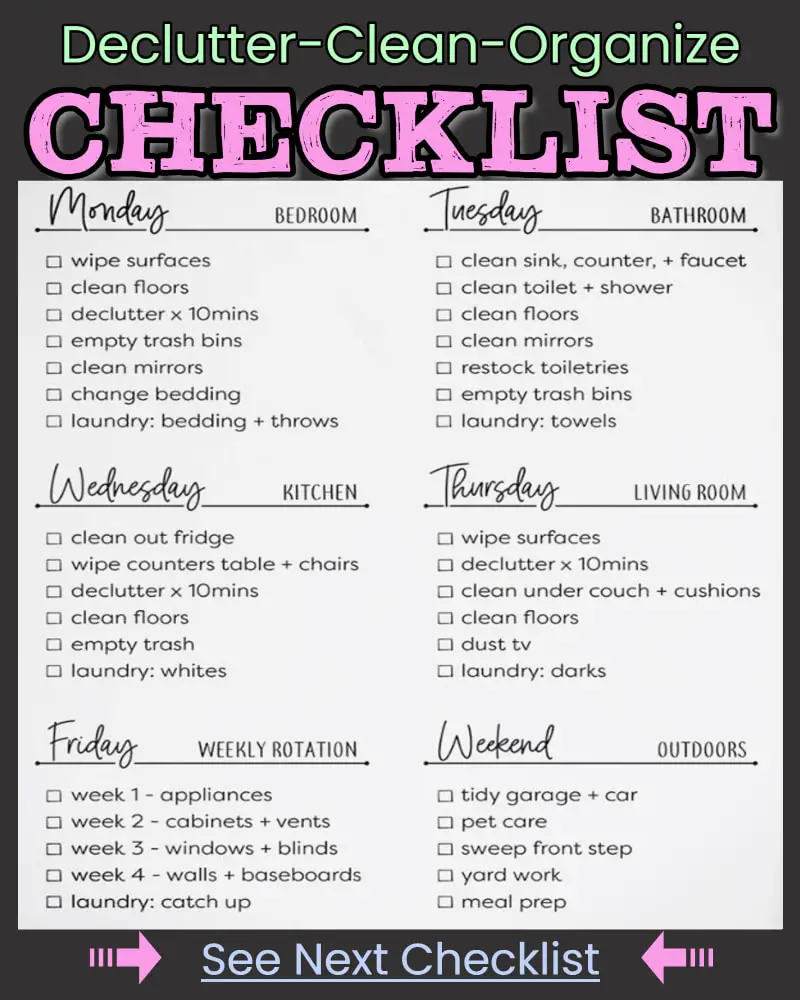 Declutter, clean and organize room by room with this simple daily declutter checklist.
Super helpful if you get overwhelmed easily!
See More Decluttering Checklists: