---
Potluck Ideas for Your 4th of July Party at Work, Home, Backyard Cookout or Neighborhood Block Party – Such creative 4th of July potluck ideas on this page! 4th of July party decorations, food ideas, side dishes and fun ideas for the kids all in red, white and blue USA Independence Day colors!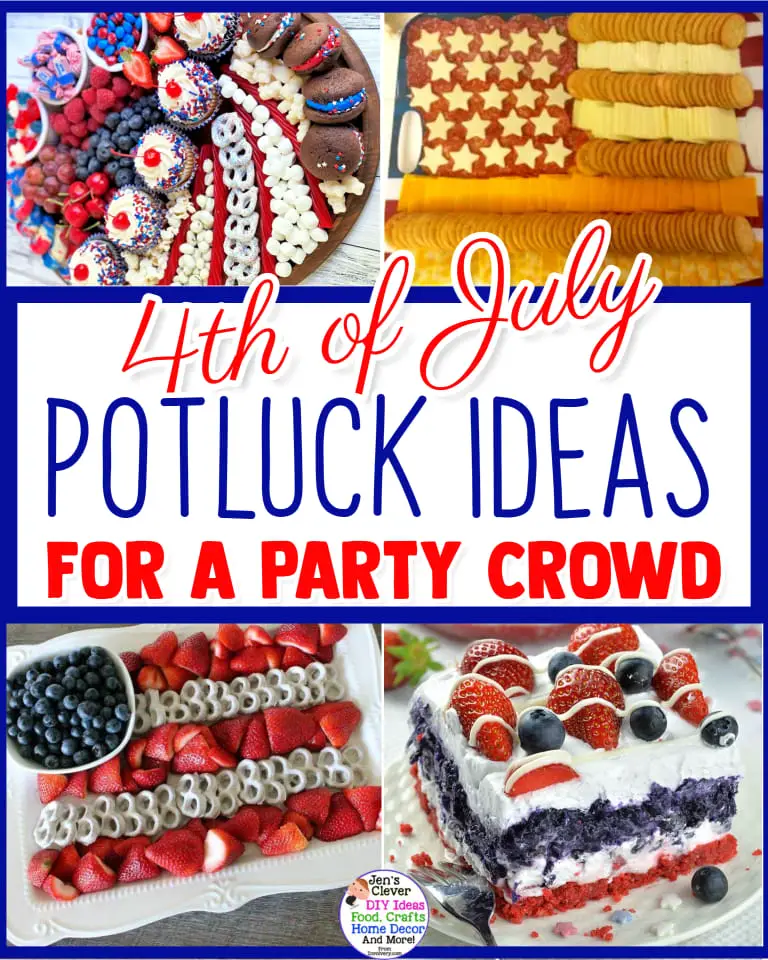 ---
Updated on June 8, 2022
posts may contain affiliate links -Enjoy and feel free to share with your friends!
---
4th of July Potluck Ideas
Here's the recipes for the 4th of July potluck dishes in the picture above:
– Red, White and Blue Sweet Treats Board – see recipe
– Patriotic Cheese and Crackers Flag Potluck Platter – snacks for large potluck groups.
– 4th of July Fruit Platter – see recipe
– No Bake 4th of July Potluck Dessert – see recipe
 Easy Potluck Ideas✅ See This Cold Finger Foods✅ See This Last Minute Potluck Ideas✅ See This Potluck Ideas For Valentines Day✅ See This
I just love this idea for decorating the backyard or picnic area for a 4th of July potluck party: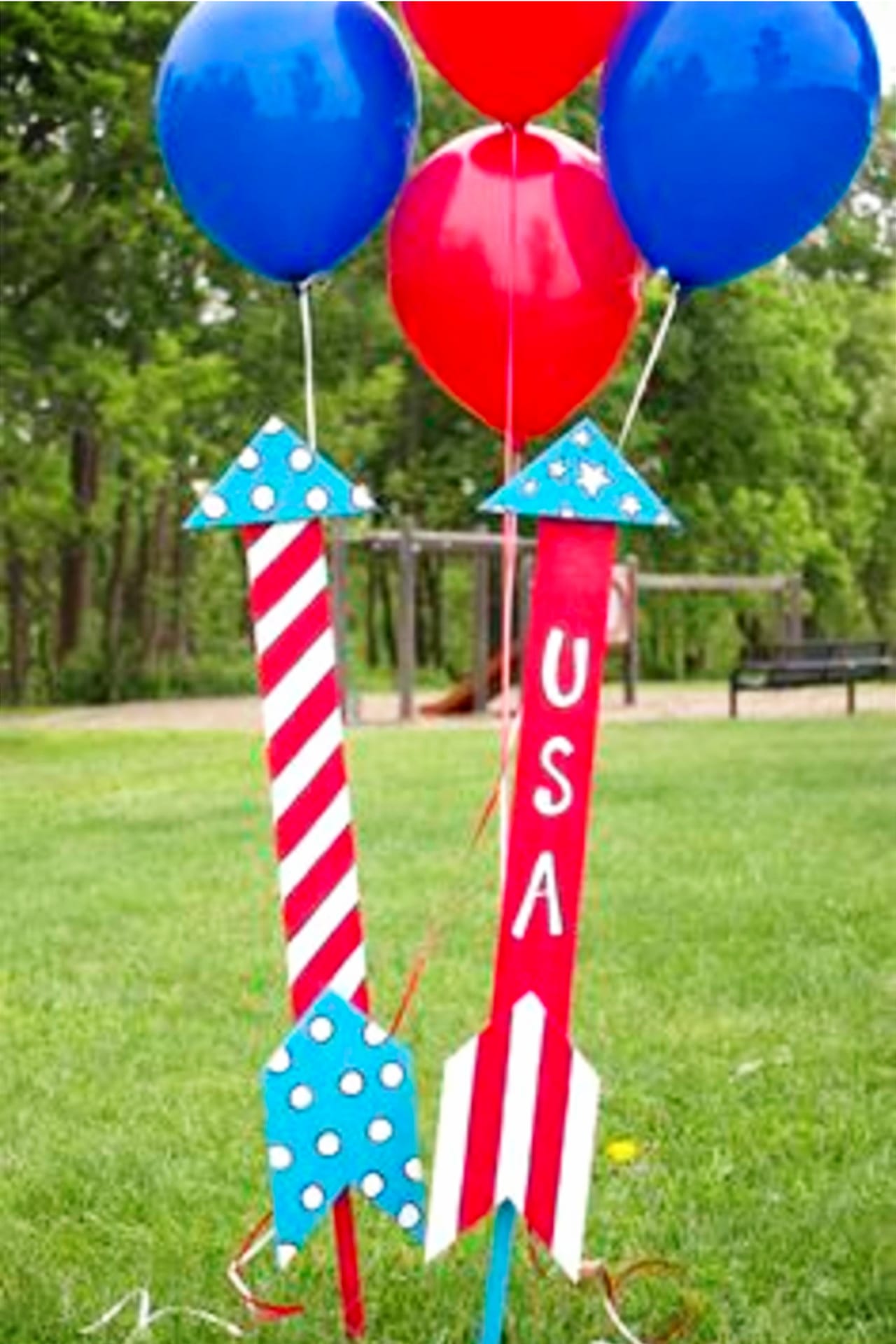 Have an old pallet laying around? Why not paint it to look like an American flag, like this…
Here's a cute idea for the kids for your 4th of July party – set up a little station where they can decorate their bikes.
This is an extra great idea for a neighborhood 4th of July party or block party where there will be a lot of kids.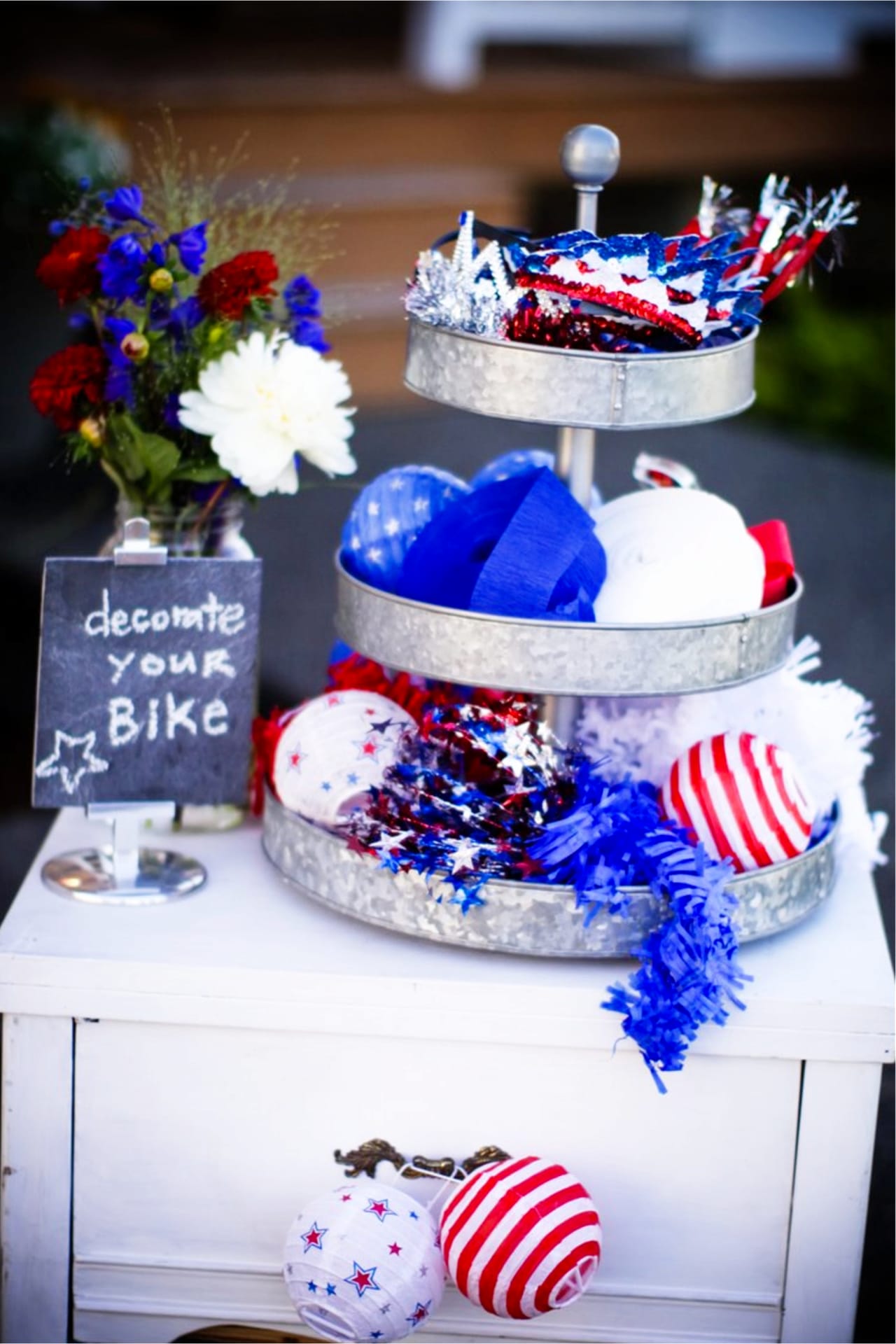 This next ideas is such a simple, and CHEAP, decorating idea for your tables at your 4th of July party…
Take empty coke cans and use them as a vase to hold some flowers and flags!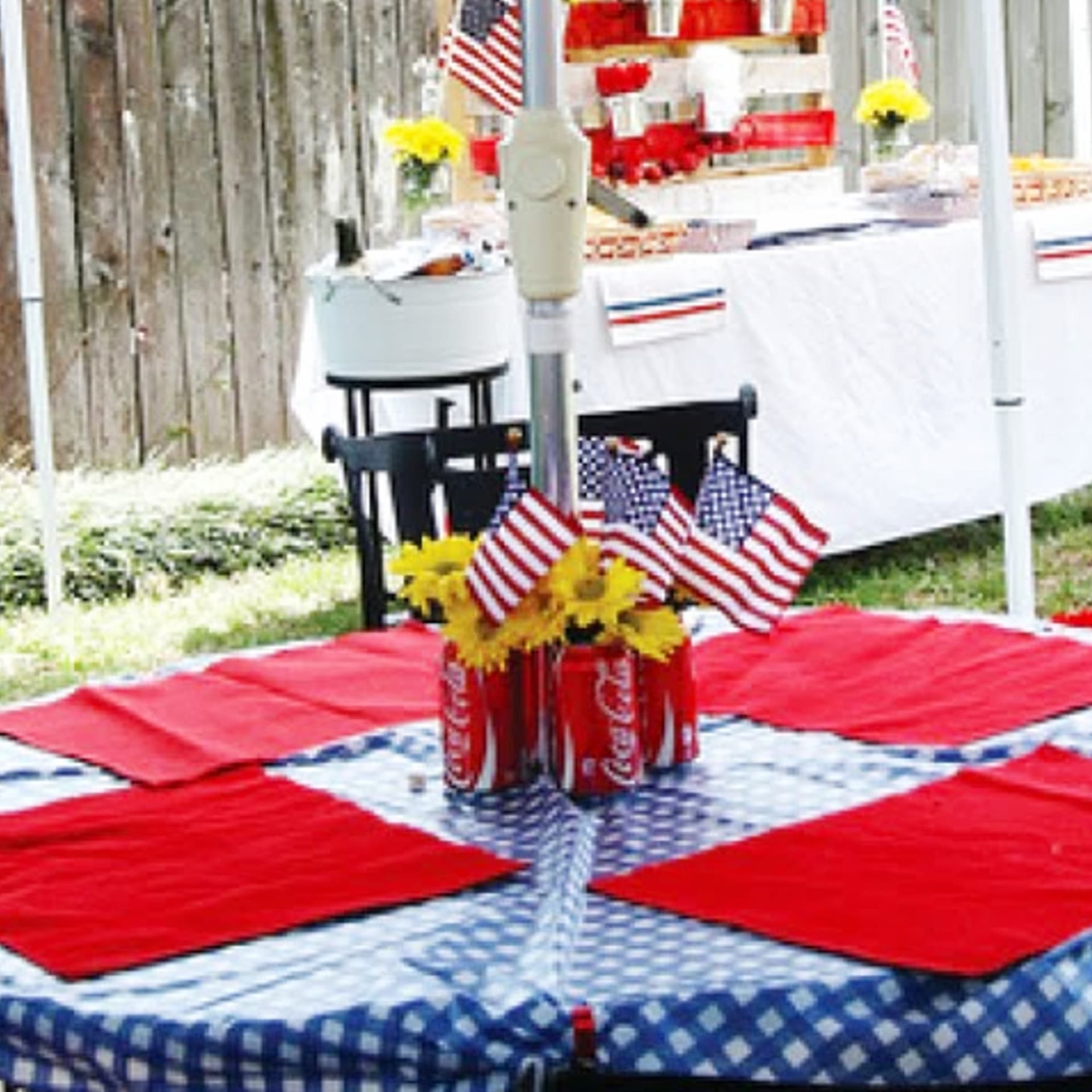 Here's another great idea for the kids at your July 4th party this year – make them each a bucket full of fun things to do at your party.
Or how about these cute 4th of July t-shirts the kids can make – cute!
Here's a simple 4th of July party punch recipe that is a nonalcoholic red, white and blue layered punch for the kids and for those NOT drinking alcohol at your July 4th party.
The 'secret' to getting the different drink colors to stay separate is to be sure your red juice (the bottom layer) has more sugar in it than the white juice (middle layer) and then that your blue juice has the least amount of sugar content of all 3.
Here's a yummy ADULT drink idea for your 4th of July party – red, white and blue sangria!
The kids LOVE these simple red, white and blue jello cups! Print the recipe here.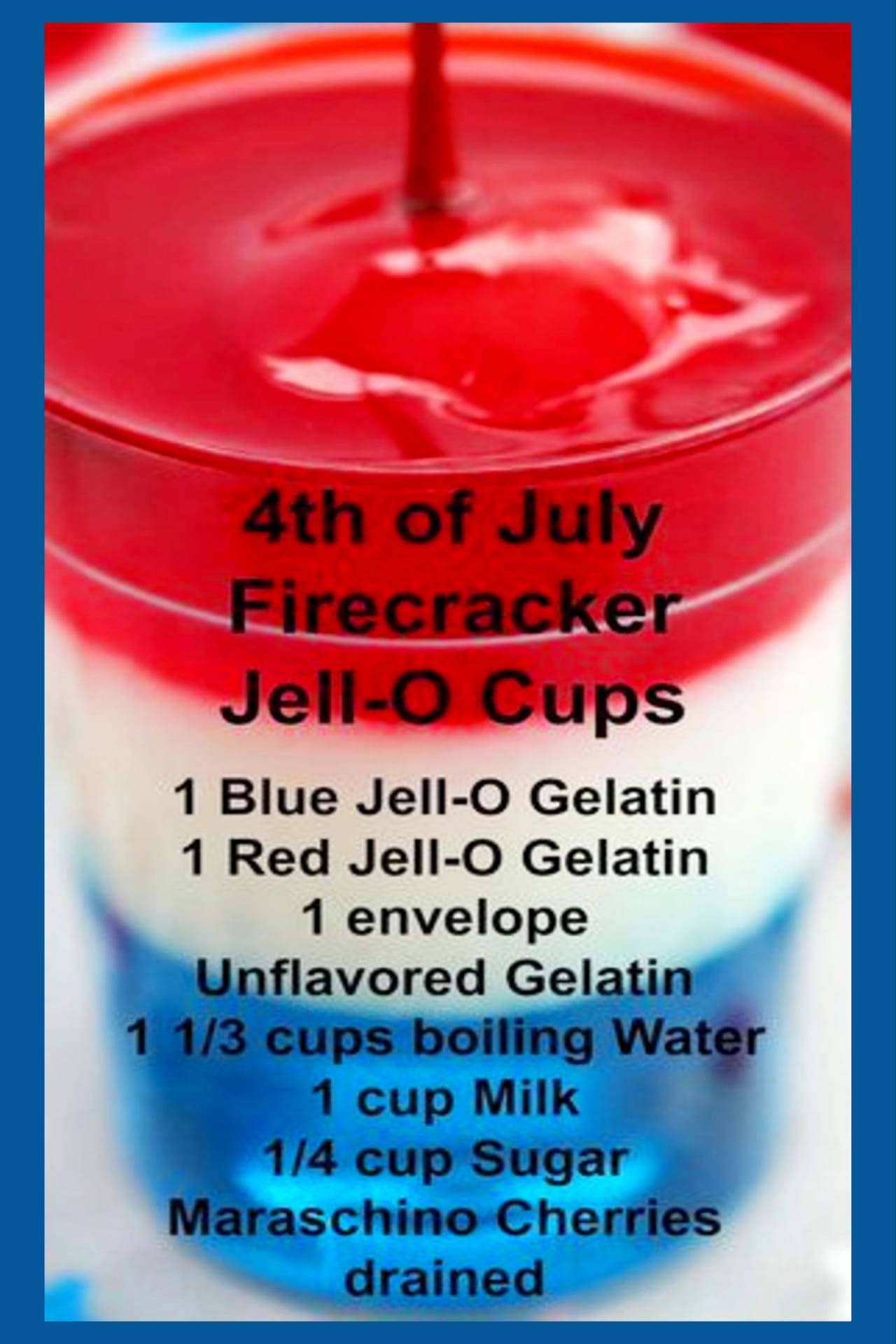 This is one of our favorite and EASY food ideas for a crowd – and it makes it all SO much easier!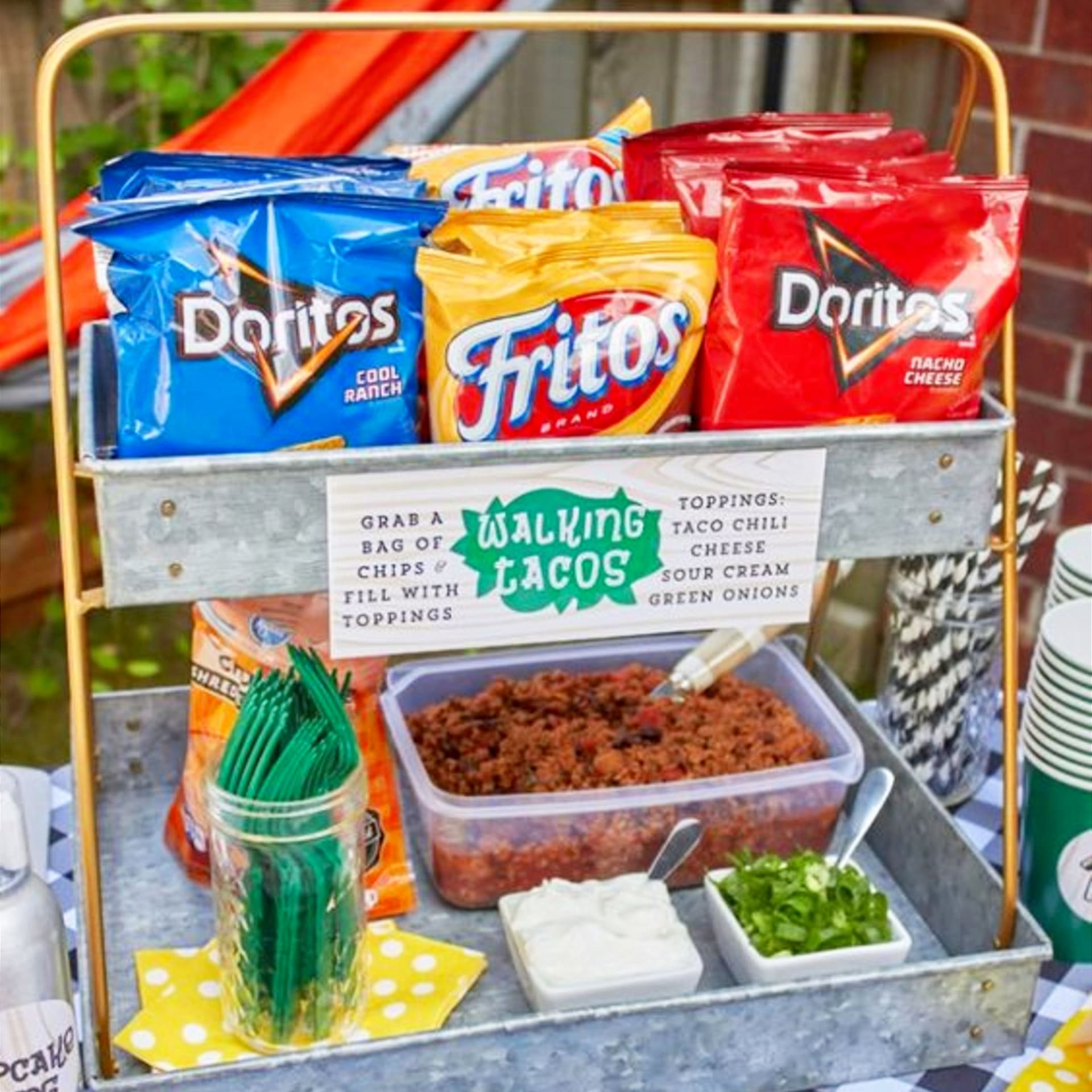 And if you're having a 4th of July party, you gotta have the right music!
Here's a list of great 4th of July music ideas – great songs to play while doing fireworks too!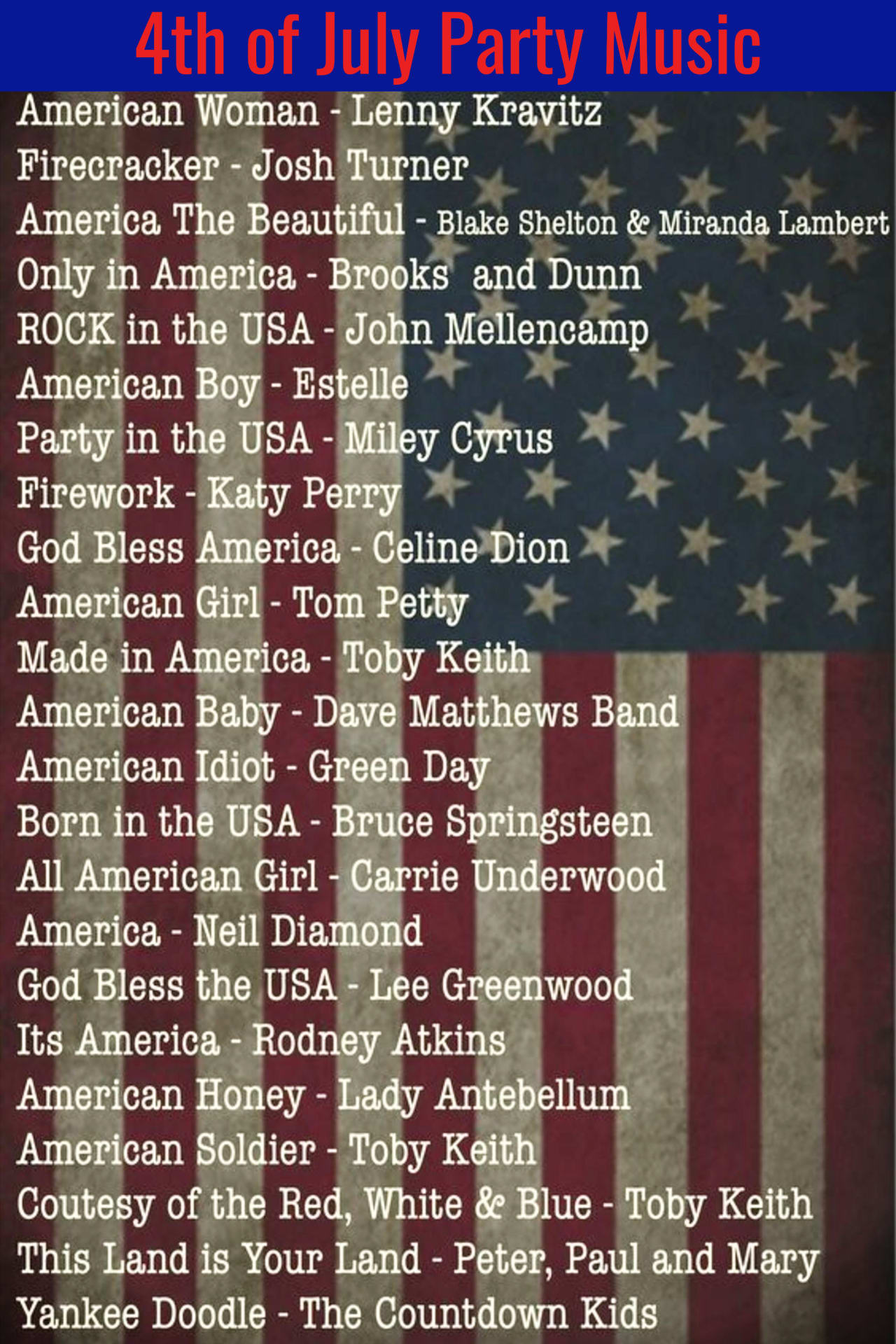 Need More Party Food Ideas?

If you're feeding a crowd this 4th of July…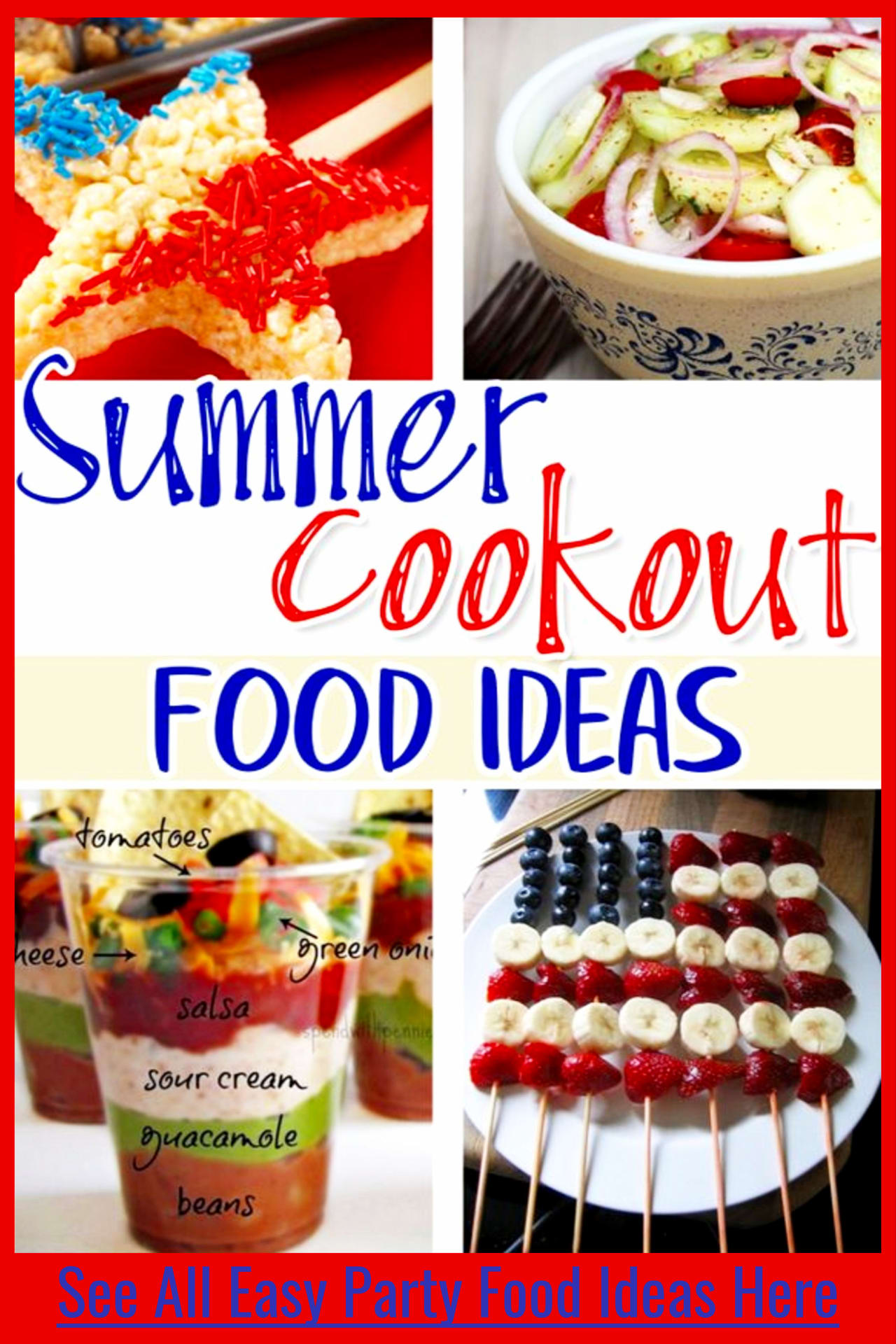 Last Minute 4th of July Party Ideas
Trying to throw your 4th of July party together at the last minute?
Here are some clever ideas:
More Fun Ideas for This Summer: