---
The best crowd-pleasing appetizers and quick party finger foods to make ahead or make last minute – Must make appetizer dishes, easy snacks, finger foods, bite size desserts and sandwiches to feed a crowd fast and cheap.
Easy Finger Food Ideas To Take To Your Potluck At Work or Serve as Appetizers At Your Neighborhood "Bring A Dish" Block Party – Make Ahead and Last Minute Party Finger Food Ideas and Appetizer Recipes for Feeding a Party Crowd on a Budget.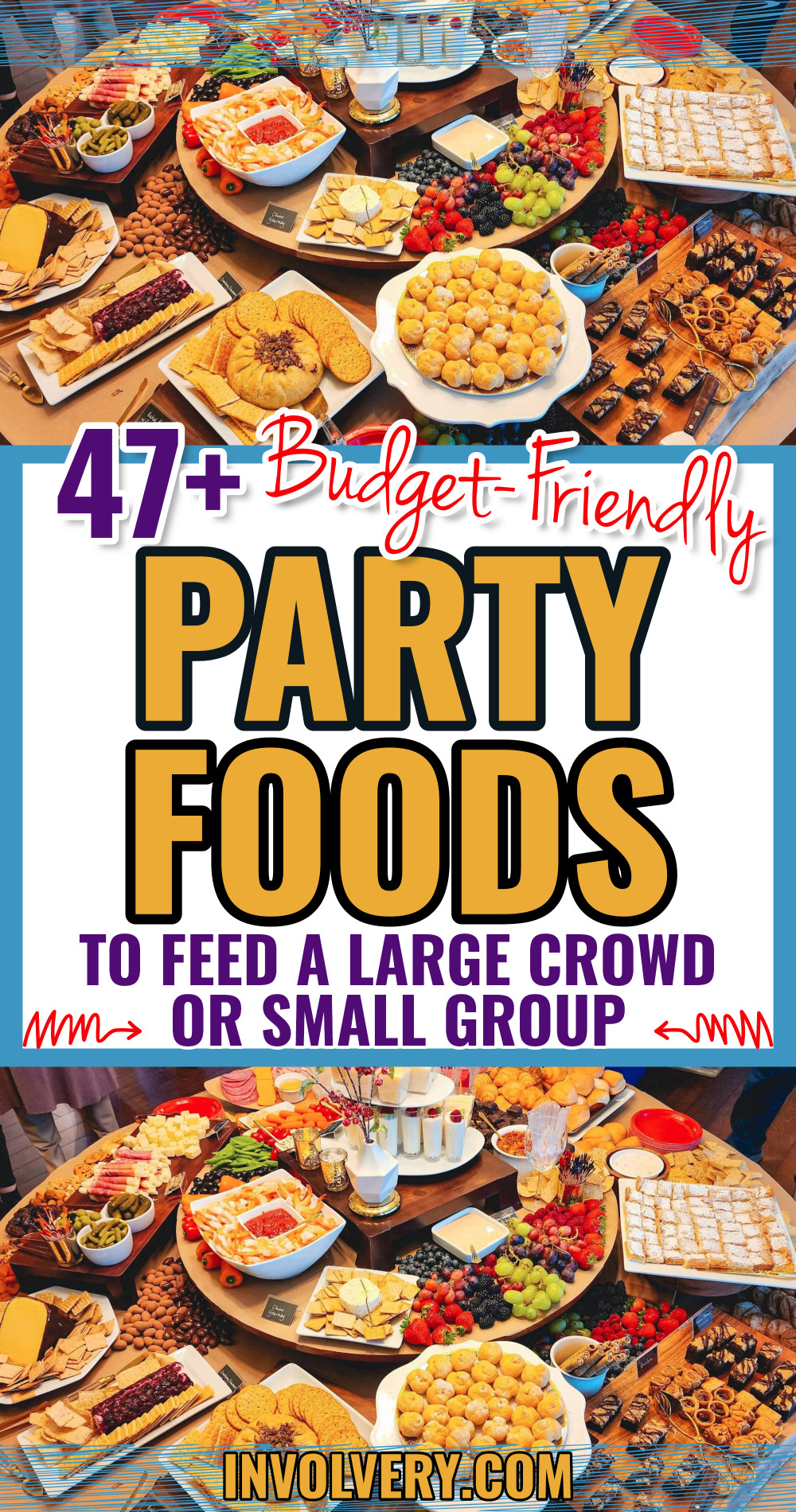 ---
Updated on October 9, 2023
posts may contain affiliate links -Enjoy and feel free to share with your friends!
---
Having a birthday party, a get-together for a dinner party, the Holidays, New Years Eve or a family gathering and looking for some delicious and SUPER SIMPLE large party appetizer ideas?
I've found a bunch of easy party appetizers (hot AND cold) that you can make ahead of time OR make last minute on those busy days (these are also the best appetizers to BRING to a party or potluck too).
Finger Food Ideas
All the budget-friendly party finger food ideas below are not only insanely good, but super simple to make.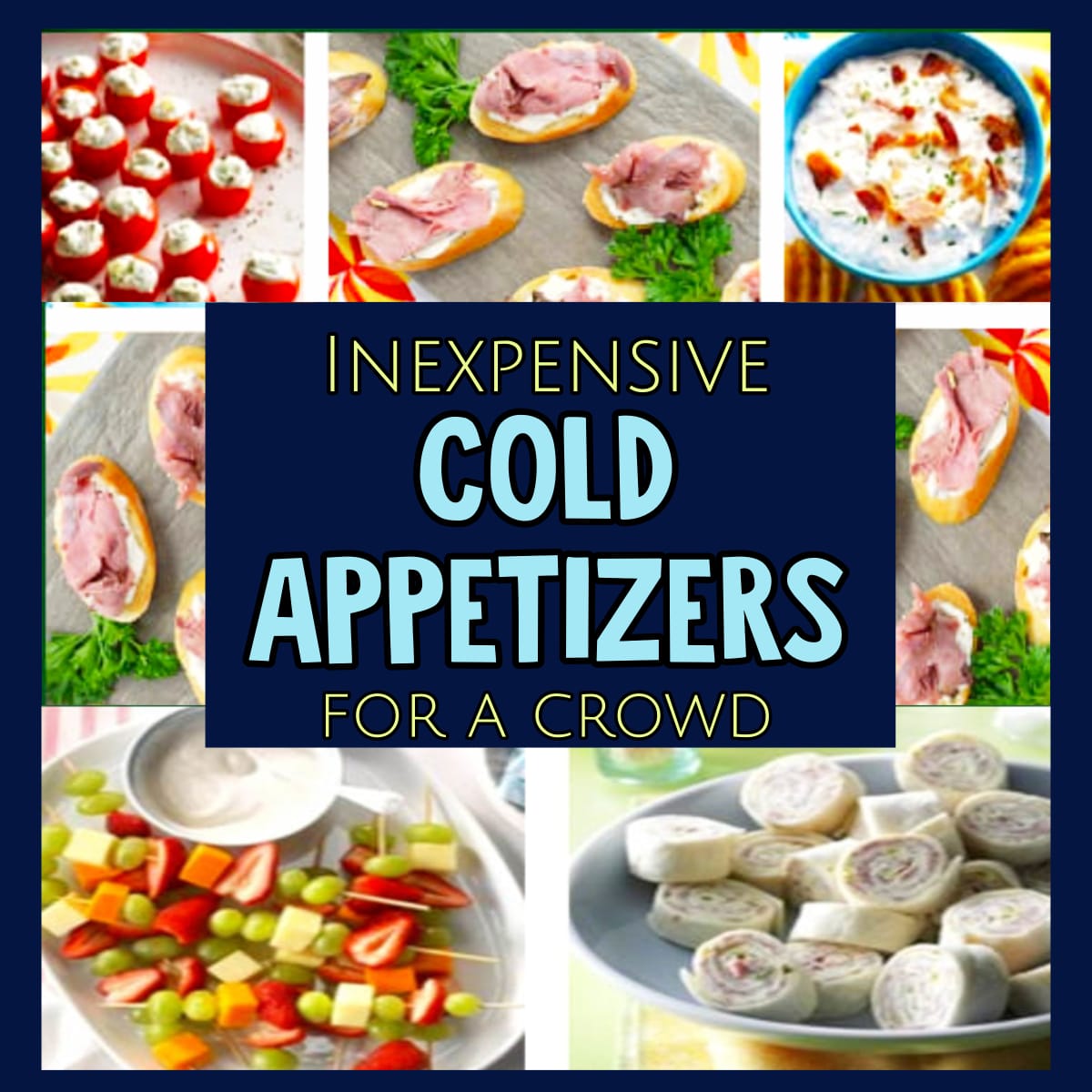 I'll show you my favorite inexpensive hot AND cold appetizer recipes for YOUR crowd with pictures and some with video too.
Here's just a few of the easy appetizer recipes you'll find on this page: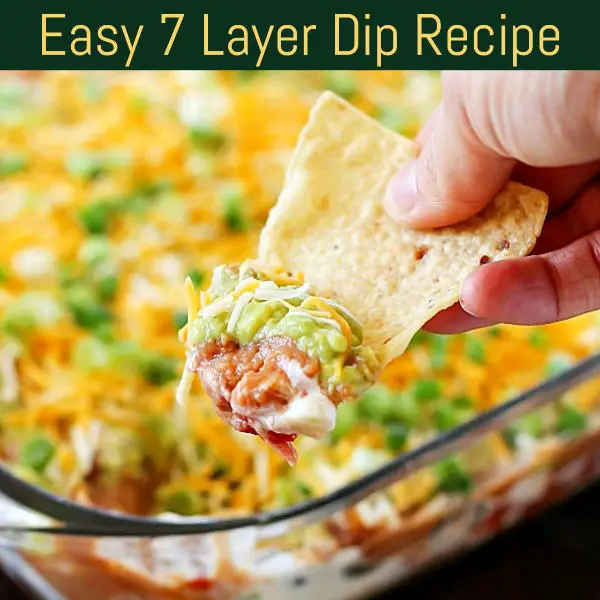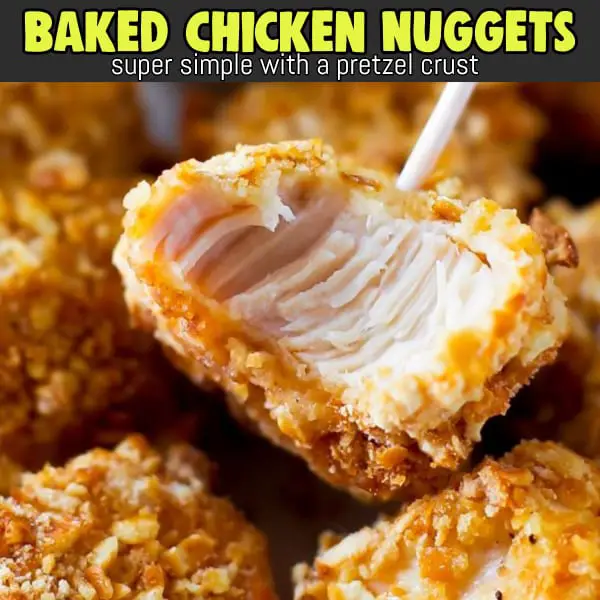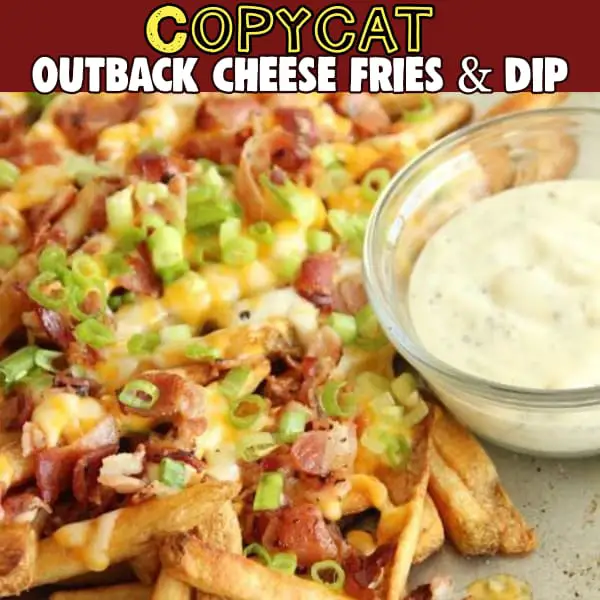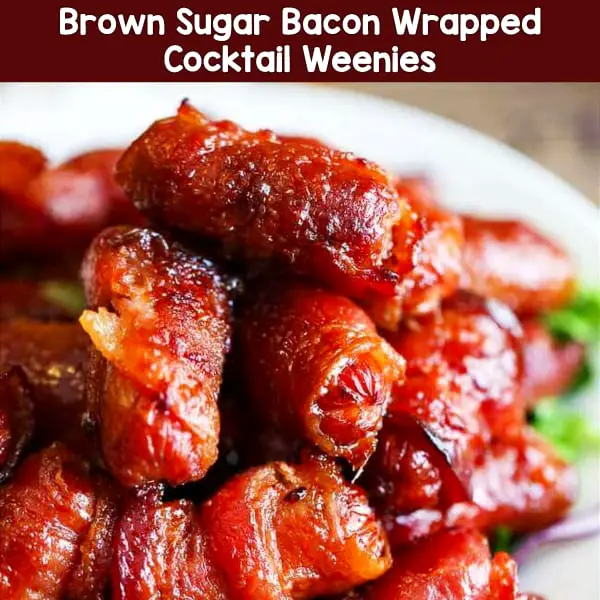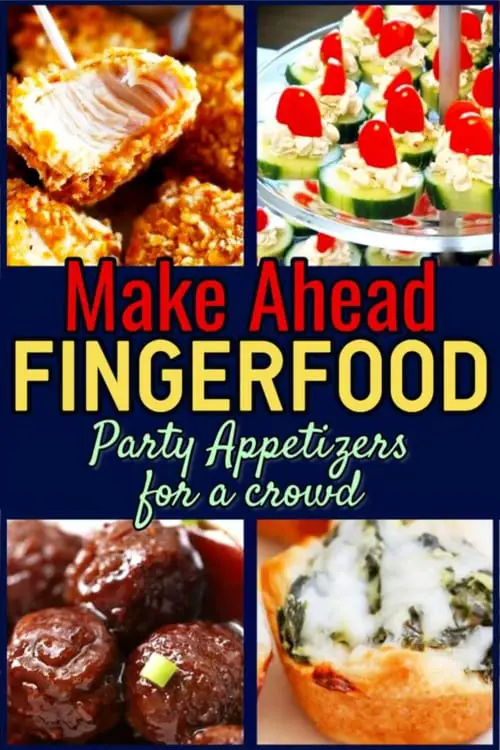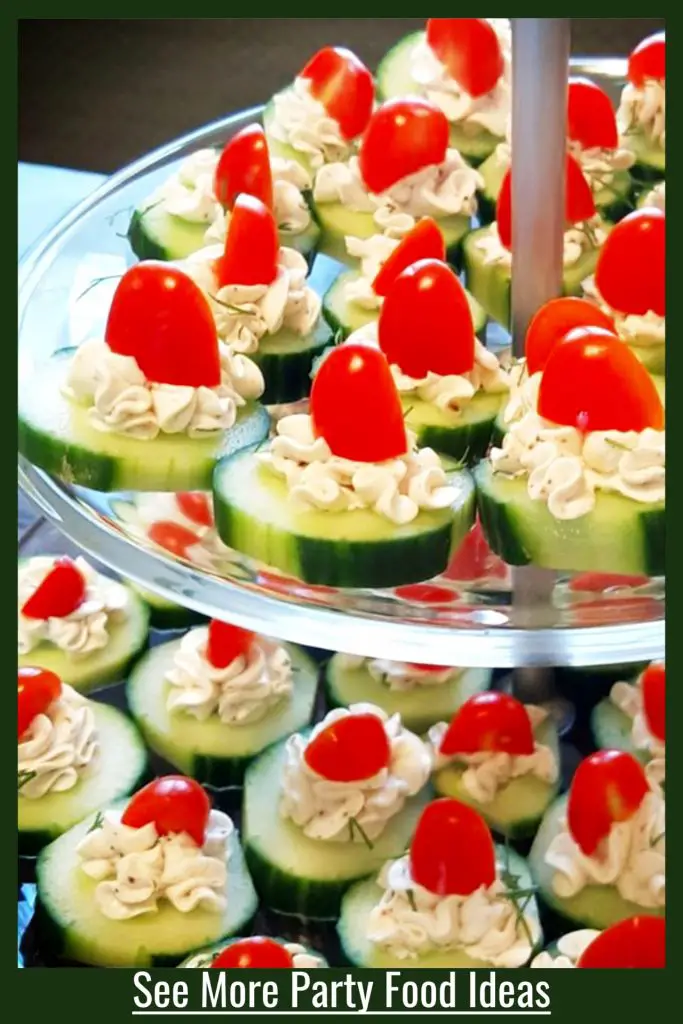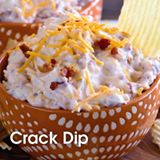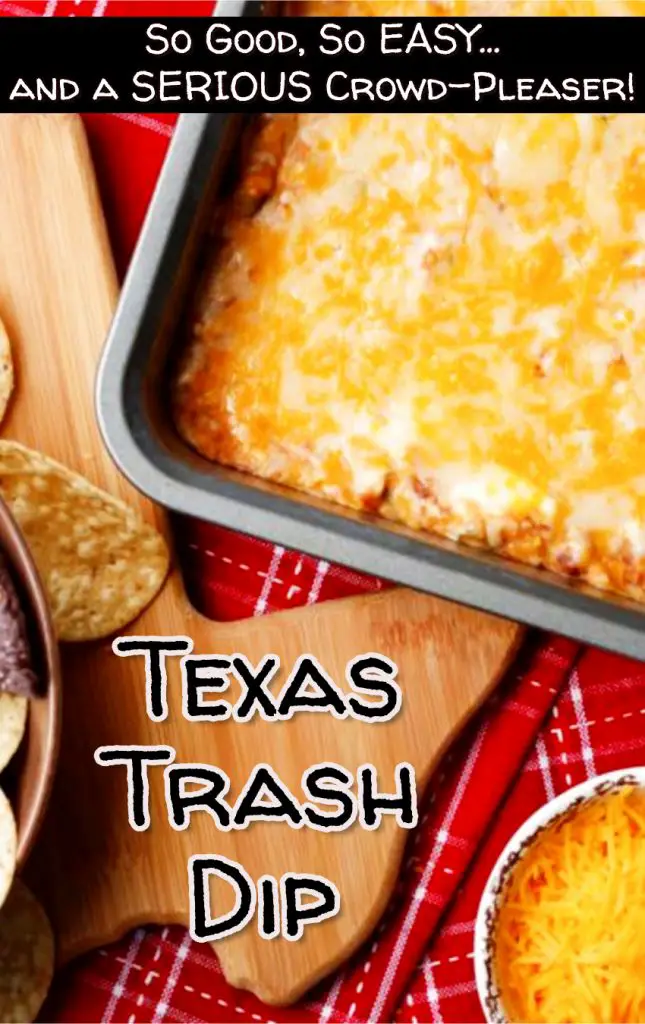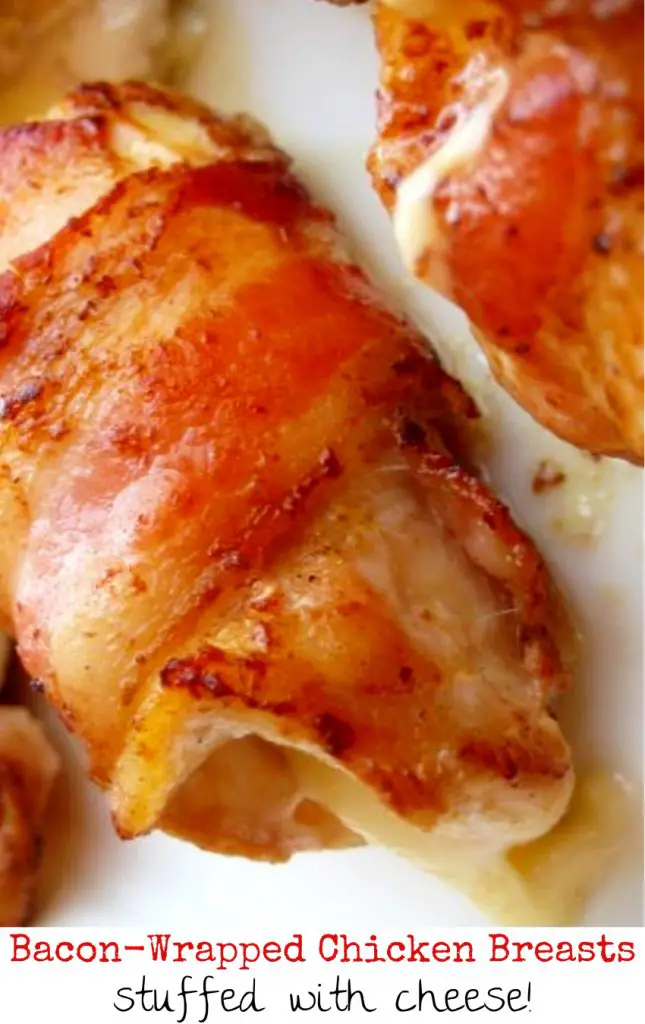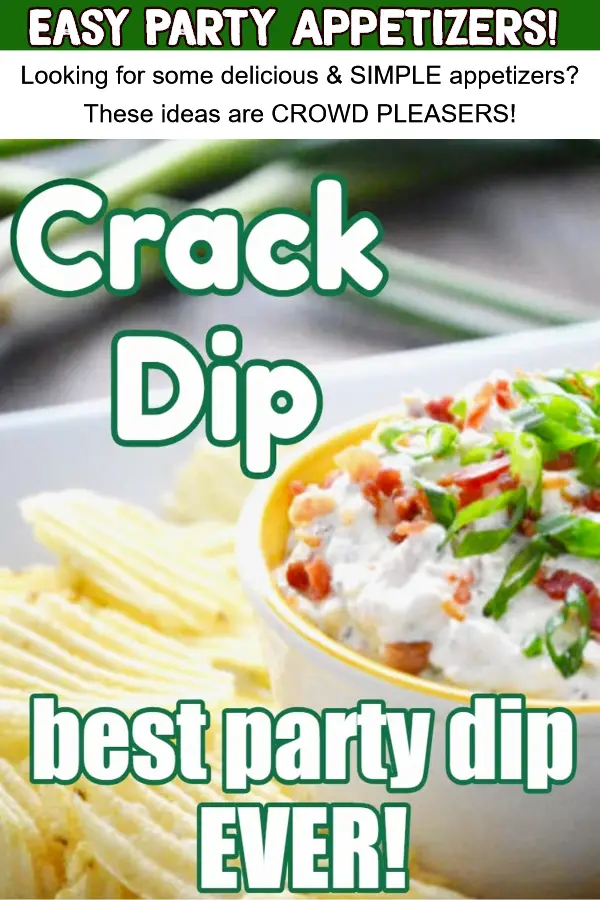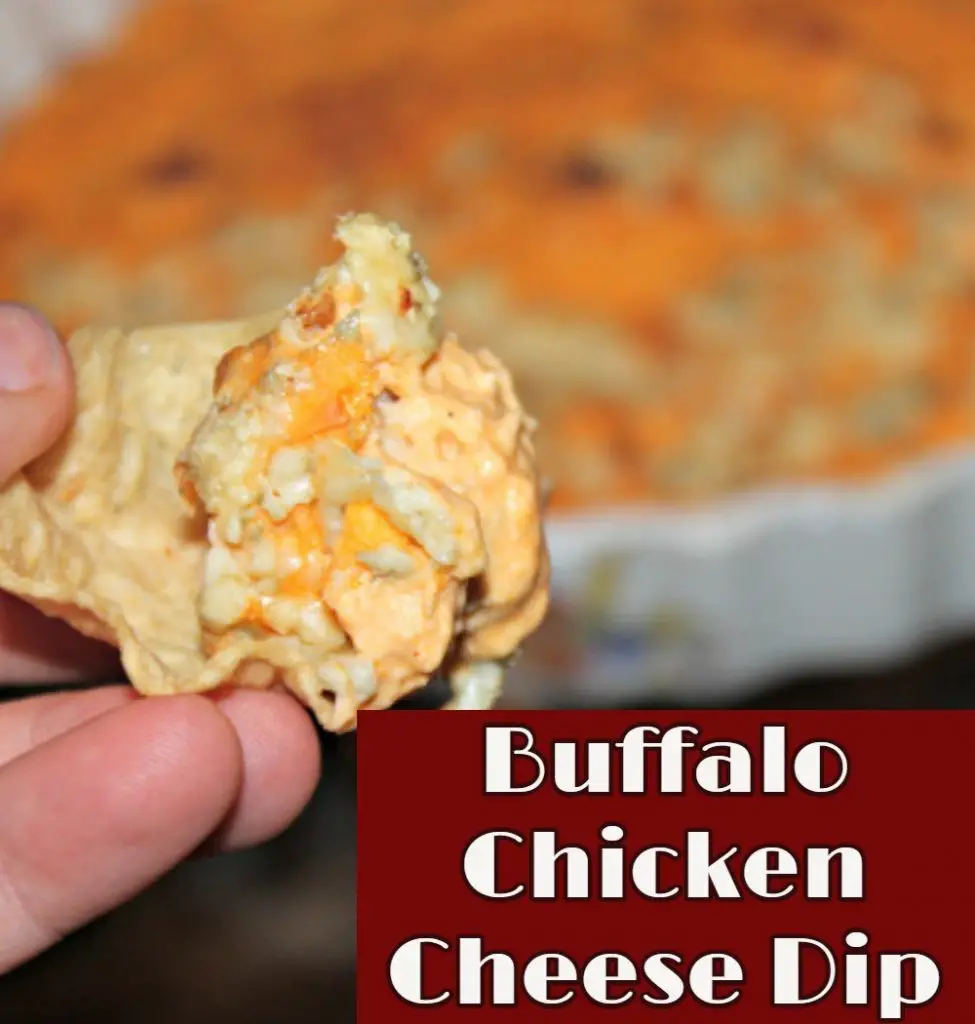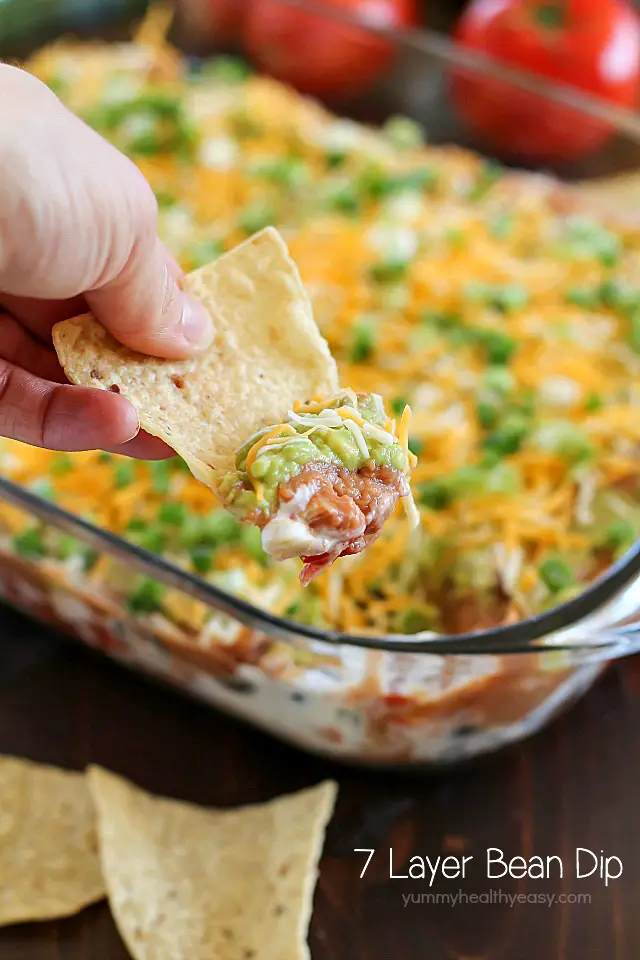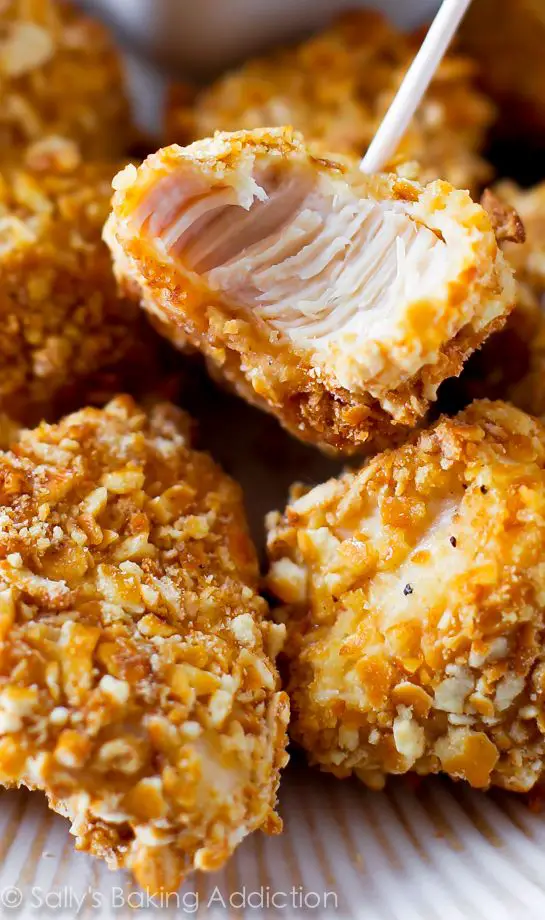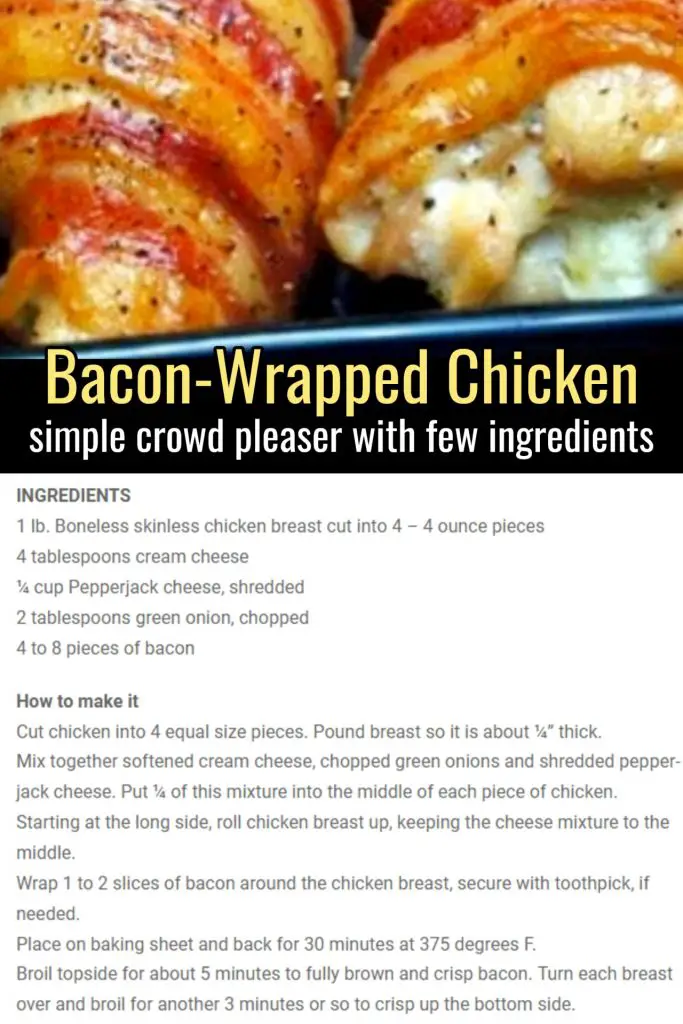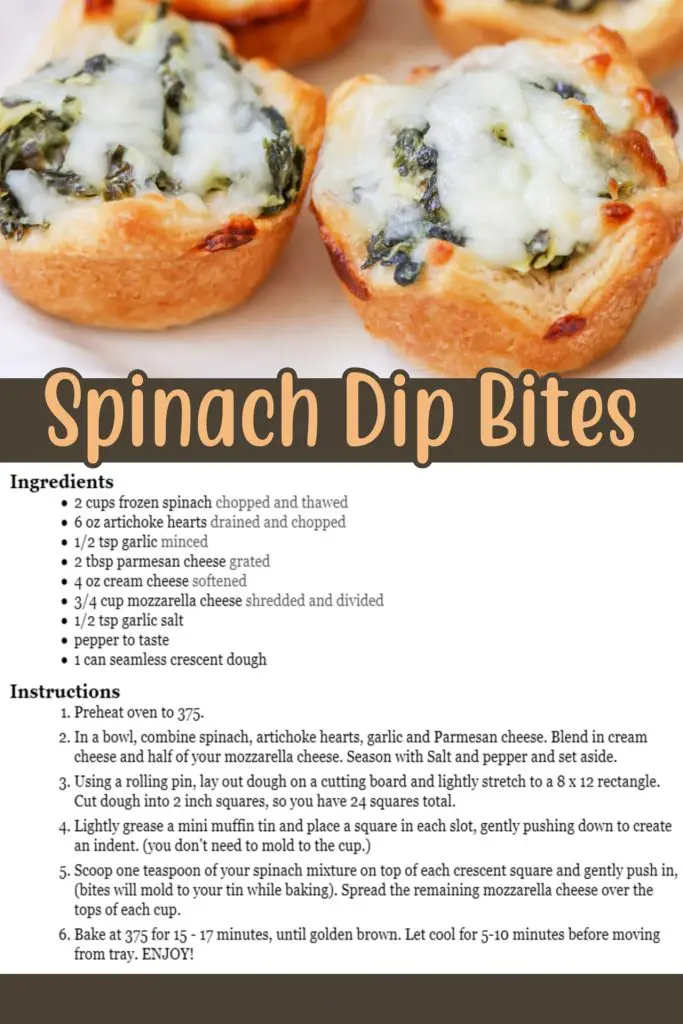 These 5 star appetizers are for perfect for 6 people… 16 people… or 50+ people (ie, ANY size crowd).
I use them as easy potluck finger foods & appetizers, football party food, cold summer cookout food ideas (the party dips are SO good), our neighborhood block party buffet, to take to a Holiday party, baby showers or wedding shower finger-food ideas for ANY party where I'm feeding a crowd on a budget.
✅ As an example I'll make:
Cold cucumber finger food bites – PICTURES & Recipes BELOW.
My Famous Block Party Punch- Recipe Below…SUPER simple to make!
Texas Trash Dip-my crowd LOVES it!
Football Party Dip-Recipe Below
3-Ingredient Meatballs-Best Appetizer for a party EVER!
7-Layer Taco Dip-Recipe Below
That's just a FEW examples of the finger foods I make that everyone loves!
I also make party platters – such a cheap and easy way to feed a crowd on a budget.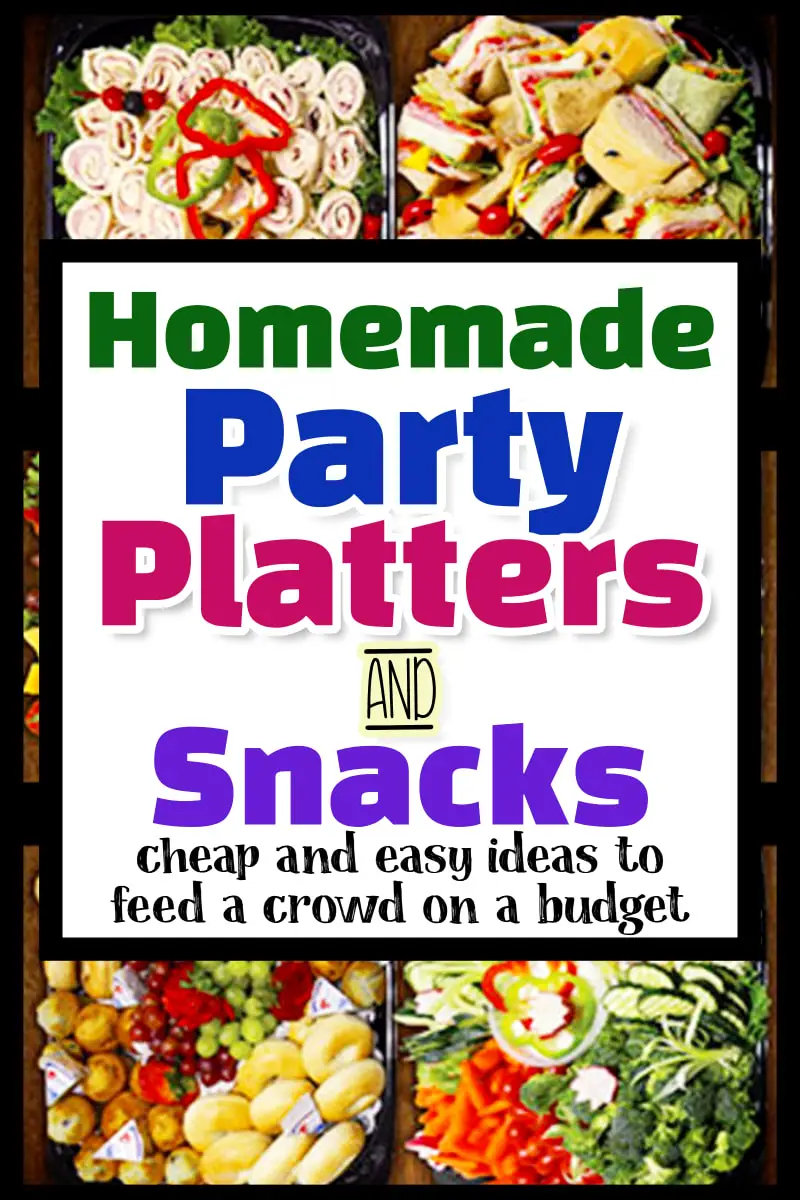 Now, when I have NO TIME to mess with food or I end up with a crowd in my house that I need to feed, it's LAST MINUTE appetizers to the rescue!
I have my "go to" last minute appetizers and snacks I make that are all super easy to throw together – plus, as a bonus, they have very few ingredients (which means the odds are good I already have the ingredients on hand. If not, it only takes a quick grocery run to pick them up).
Last Minute Appetizers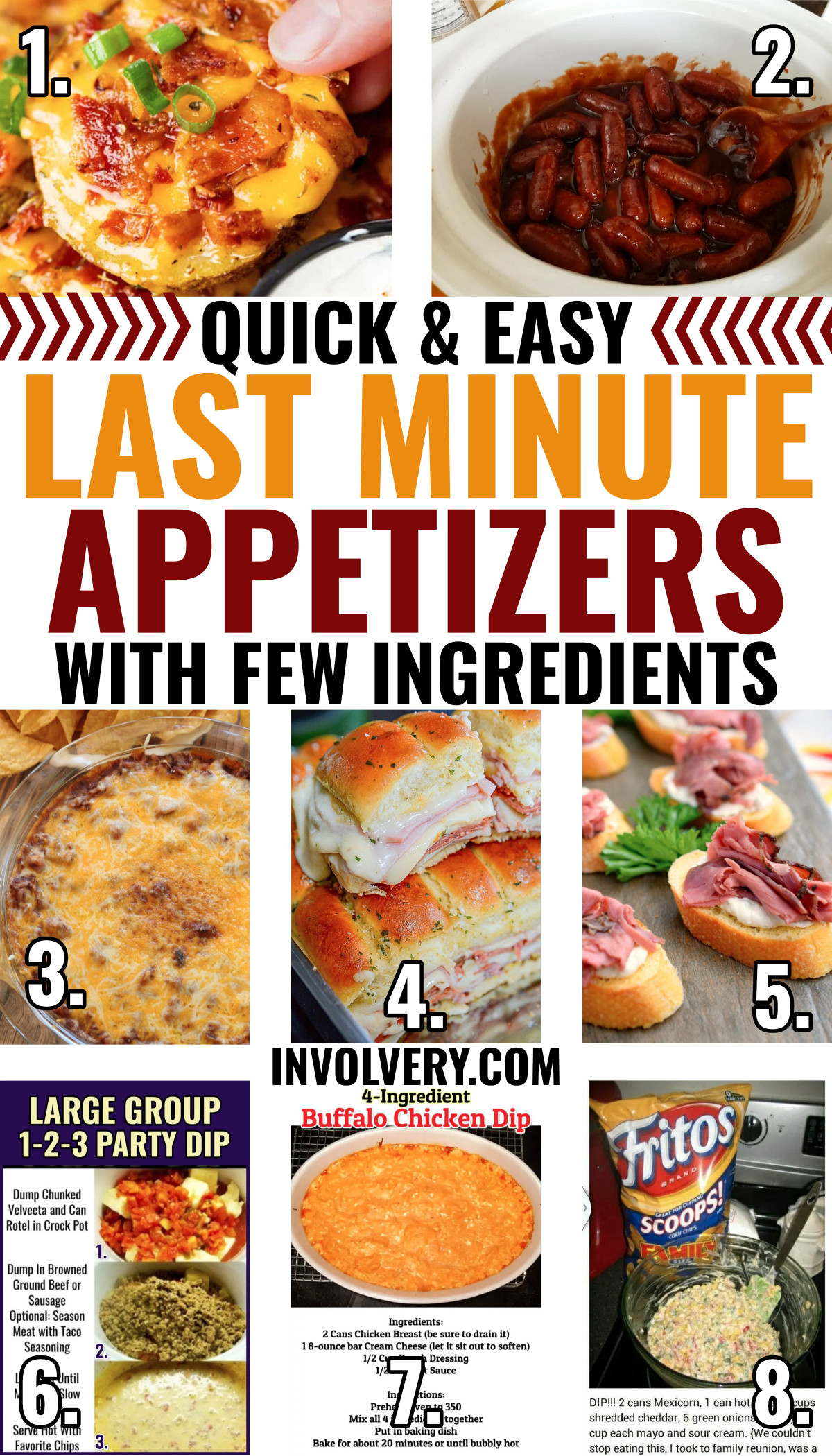 recipes for the appetizers in the picture above:
(1) Loaded Potato Skin Slices – see the recipe
---
(2) 3-Ingredient Crockpot Lil' Smokies – from 40 Must Make Crockpot Appetizers
---
(3) 3-Ingredient Chili Cheese Dip – see the recipe
---
(4) Super Easy Italian Slider Sandwiches – see the recipe
---
(5) 4-Ingredient Roast Beef Crostini – from 13 Inexpensive COLD Appetizers for a Crowd
---
(6) 1-2-3 Party Dip – from Inexpensive Snacks For Large Groups
---
(7) 4-Ingredient Buffalo Chicken Dip – from Best Appetizers To Make For A Party
---
(8) Last Minute Cowboy Dip – from Budget Friendly Starters and Appetizers
---
I also bring cold salads like in the picture below (you can click the picture to get those party salad recipes…)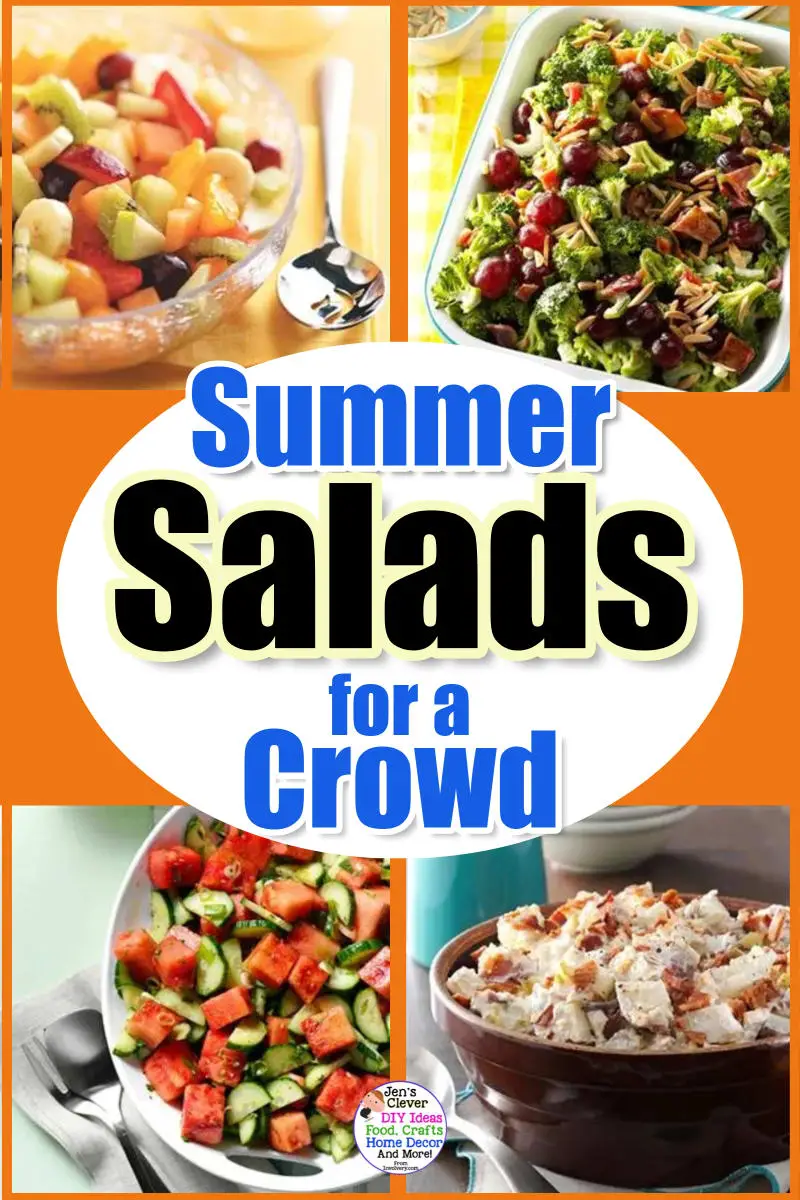 In short, these are my "go to" appetizer recipes that I can make ahead of time (ie, the night before) or on those busy days when I'm feeling overwhelmed and need simple last minute appetizers to make or take
(I've made most of these for tailgating, too – the guys LOVE them!)
Speaking of football – We host a college football party every, single week (and usually another party for pro football games, like Super Bowl too)!
We make special appetizers trays and snack platters for our football games full of sandwiches, pinwheel roll-ups finger foods and football-shaped cheese balls.
So fun – and needless to say, everyone LOVES them.
Want to see my Football Party snack platter ideas?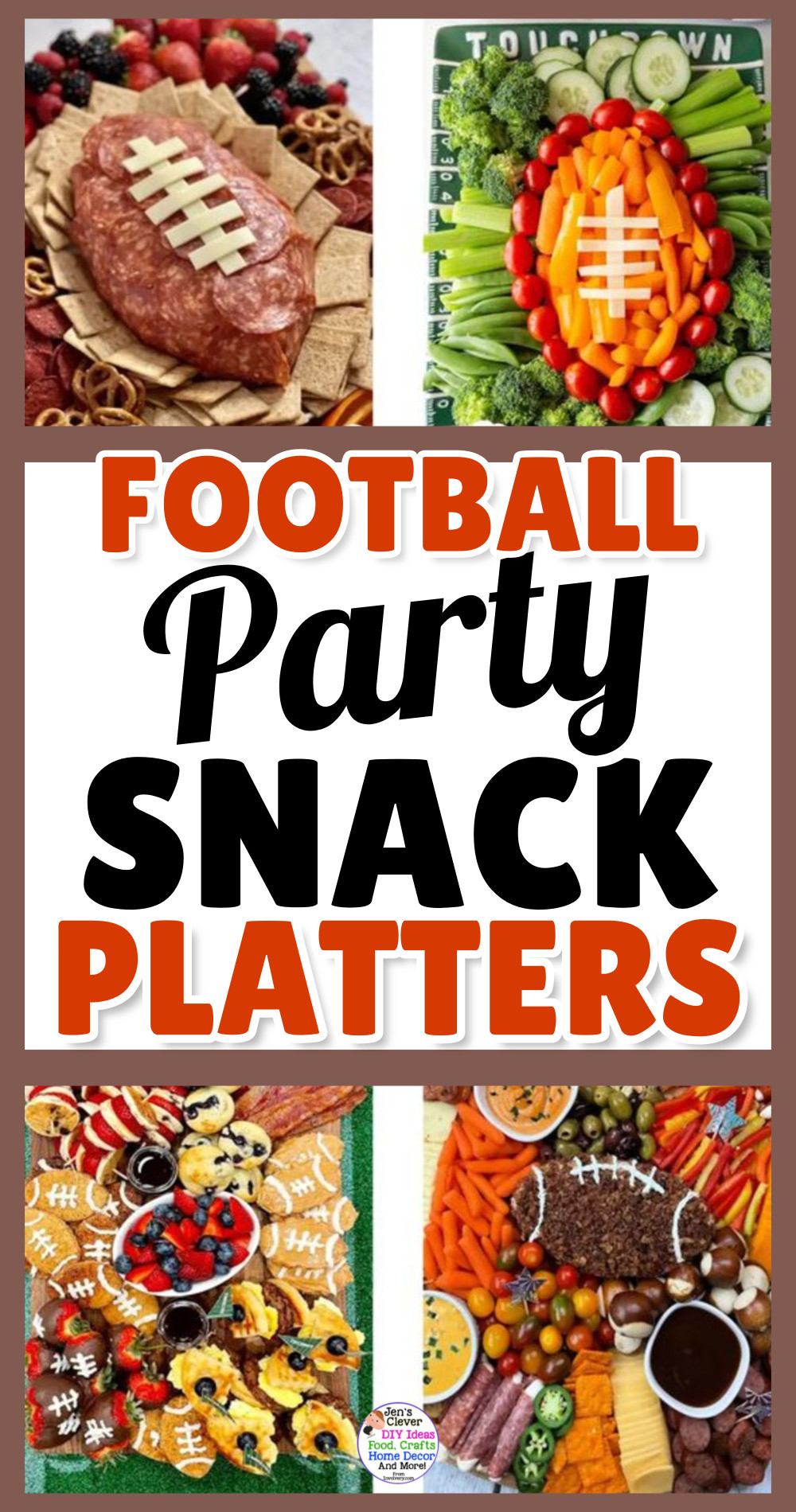 See My Football Party Platter Ideas Here
Yes, we love football around here AND we love cooking fun, easy (and CHEAP) appetizers for our friends and family.
But when you're cooking for a crowd every, single week, you need your appetizers and finger-foods to be SIMPLE to make, right?
In that case – sandwiches and sliders come to the rescue!
Game Day Snack Sandwiches
Below are 4 of our favorite Game Day party snack sandwiches and sliders that are sure to give your football-loving crowd something hearty and filling to snack on while watching the game.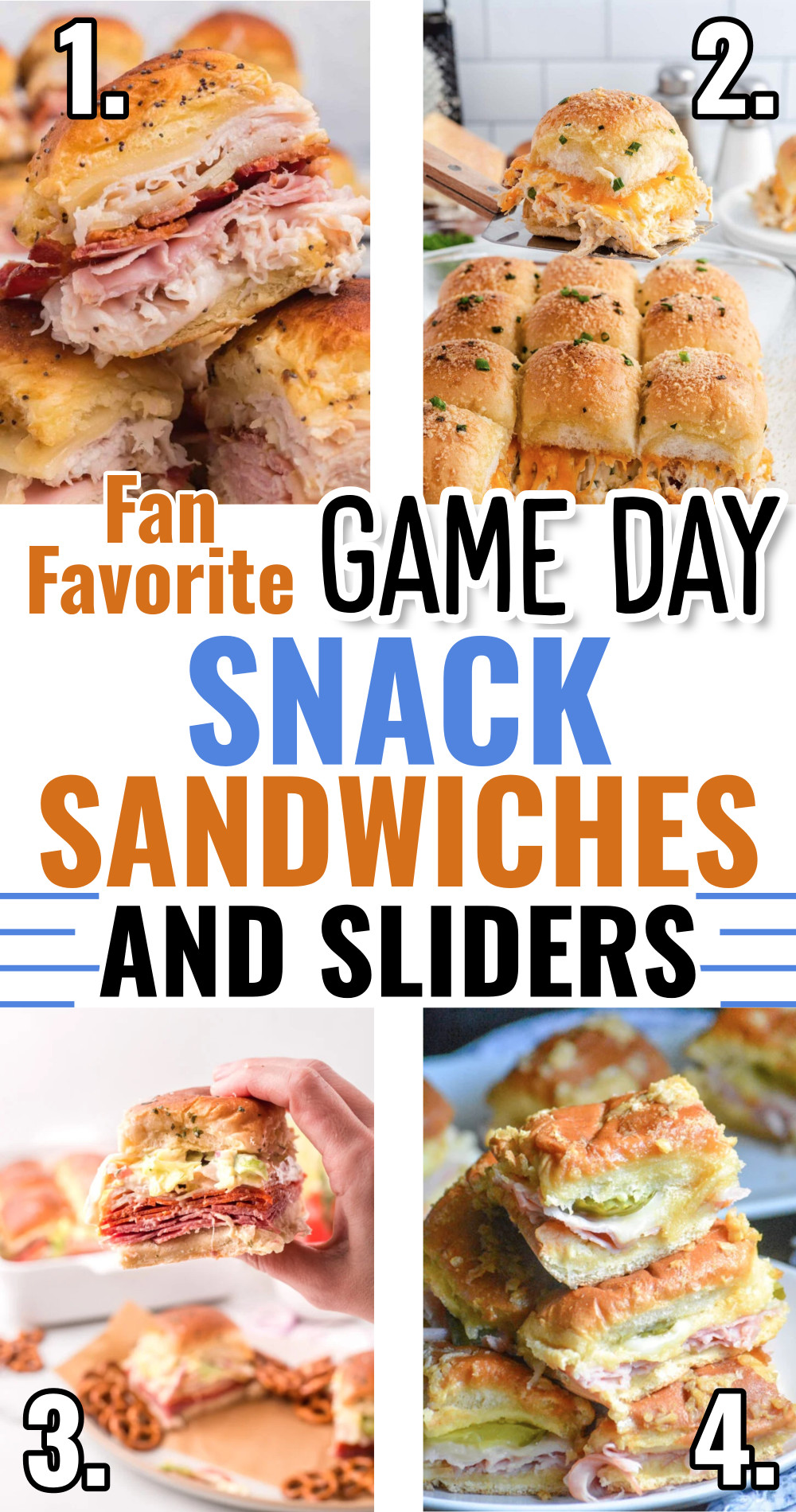 Snack sandwich recipes in the image above:
(1) – Baked Club Sliders
---
(2) – Crack Chicken Sliders
---
(3) – Grinder Sliders
---
(4) – Cuban Style Slider Sandwiches
---
 Party Food Serving DishesGet More Info Party Food RecipesGet More Info Party Food Serving TraysGet More Info
There are a lot of easy party foods and delicious appetizer ideas on this page that are sure to please anyone and everyone in your party crowd.
From Super Bowl parties to dinner parties to baby showers to family get-togethers, these appetizer ideas not only simple, they are really, really good.
Pair these easy party foods with these 3 ingredient fudge recipes or these super simple dump cake recipes and you'll have an amazing, easy and CHEAP party food table.
A big thank you to all the sites that have their appetizer recipes featured down on this page. Be sure to give them some love!
Family Gathering Food Ideas
If it's your turn to host your family gathering or you need some food ideas to take, here are my favorite resources to find easy and remotely cheap party food ideas for family events.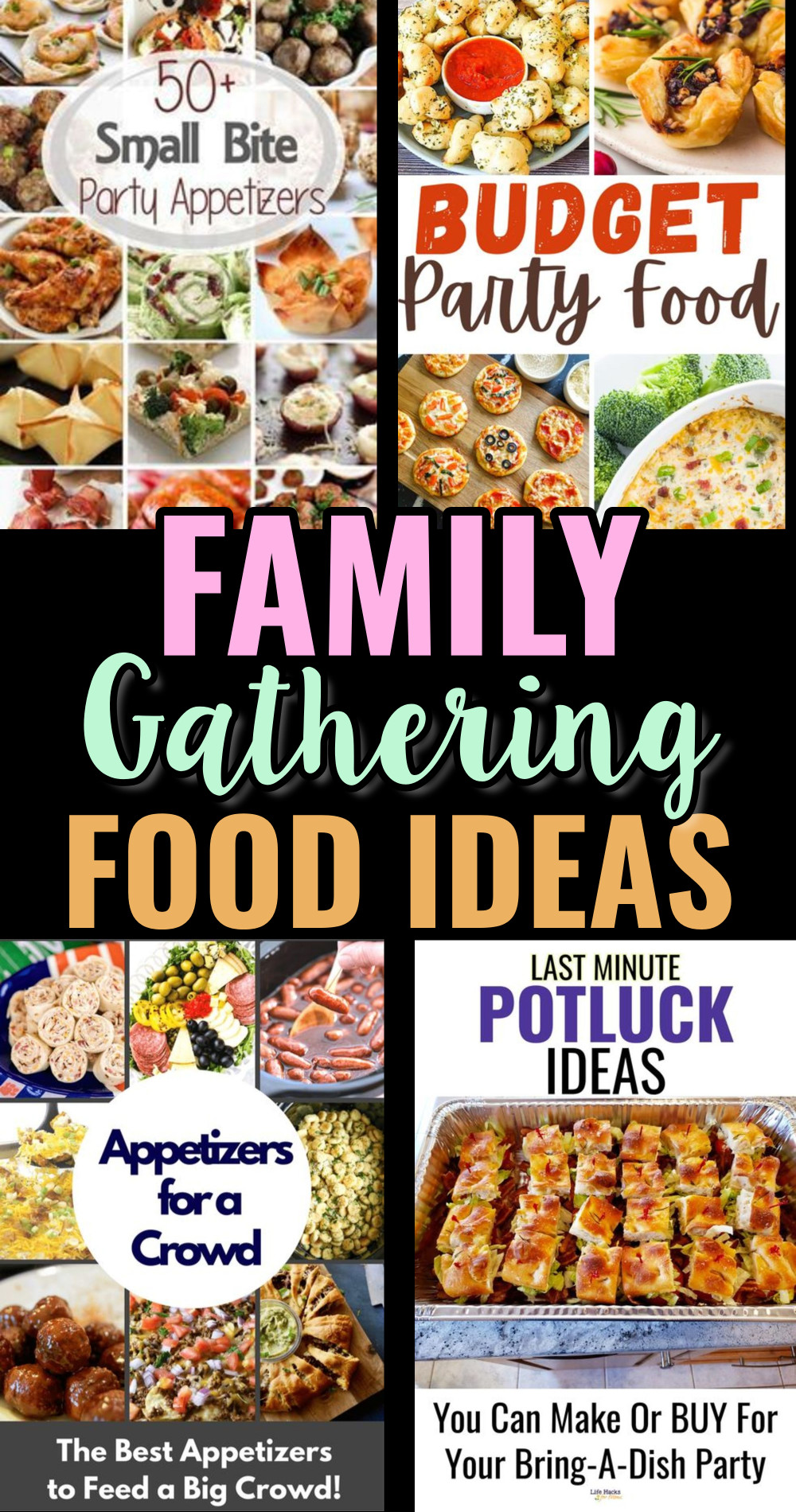 In the picture above:
1 – 50+ Small Bite Party Appetizers ~ Get ready for holiday parties and New Year's Eve! This round up has more than 50 recipes from the best bloggers – see these ideas.
2 – Budget Party Food – Hosting a party and need to keep your budget in check? Check out this Party Finger Foods Ideas on a Budget! Tons of yummy budget recipes – see these ideas.
3 – Appetizers For A Crowd – Be the hit of the party with these easy appetizers. From dips to finger foods to trays – see these ideas.
4 – ✅ Last Minute Potluck Food Ideas To Make Or Buy – Quick, Cheap and Easy Potluck Food Ideas: Appetizers, Side Dishes, Finger Foods, Cold Salads, Store Bought Food Ideas To Take – see these ideas.
Party Snacks
From inexpensive snacks to cheap party appetizers, desserts and finger foods, below are MY favorite resources for planning food at any special event.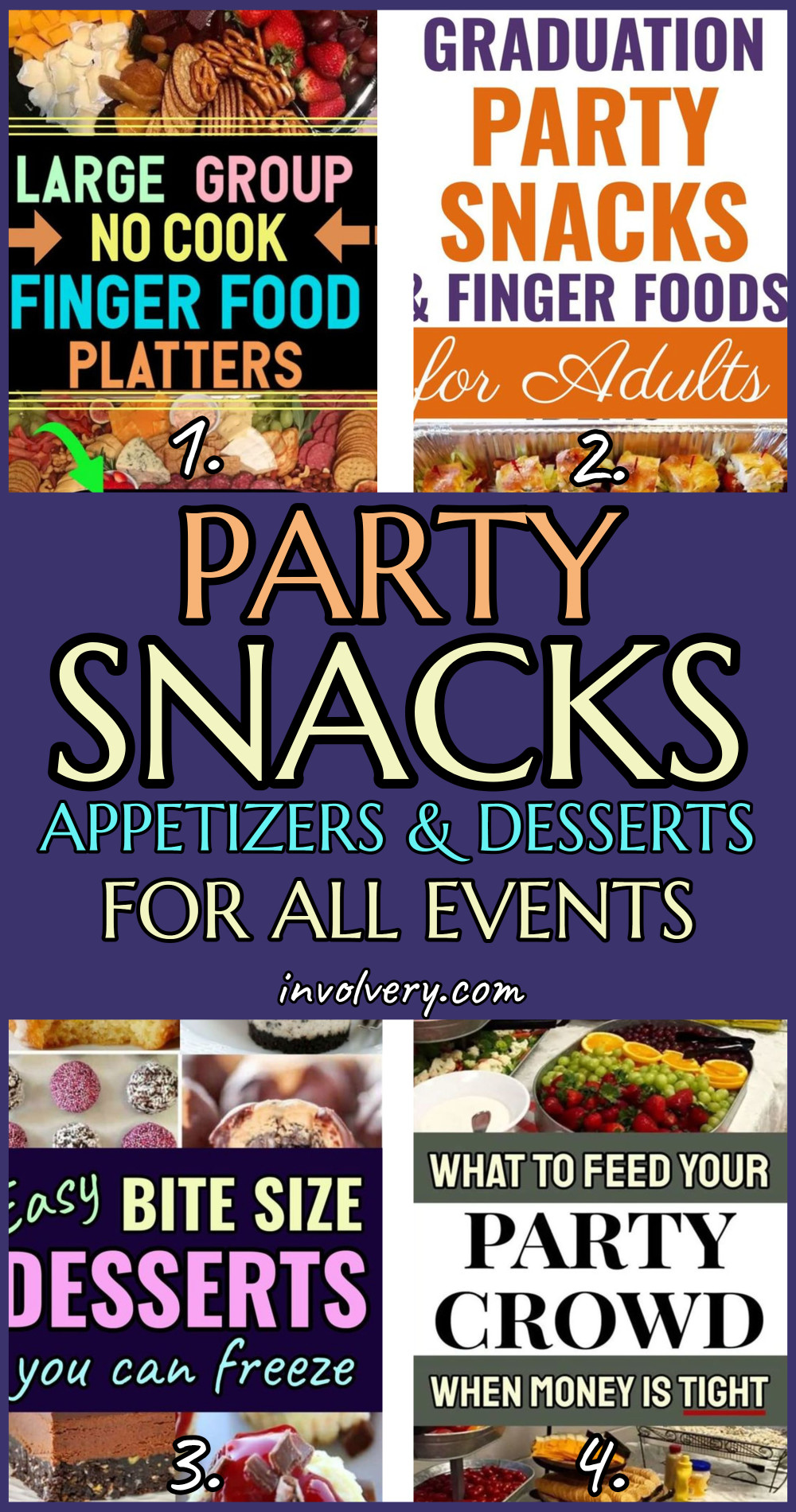 1 – Large Group No Cook Finger Food Platters – -my favorite party food tray ideas and homemade food platters for parties, buffets or as inexpensive snacks for large groups…
2 – Graduation Party Snacks and Finger Foods For Adults – simple, easy and cheap grad party food ideas for an indoor or outdoor open house graduation party…
3 – Easy Bite Size Desserts You Can Make Ahead and Freeze – super simple individual mini desserts that you can make ahead and freeze for bite-sized party desserts for any crowd…
4 – What To Feed Your Party Crowd When Money Is Tight – Inexpensive Snacks I Make For Large Groups – my personal list of 47 easy snacks I've served at large crowd events and get-togethers.
✅ Party Food Ideas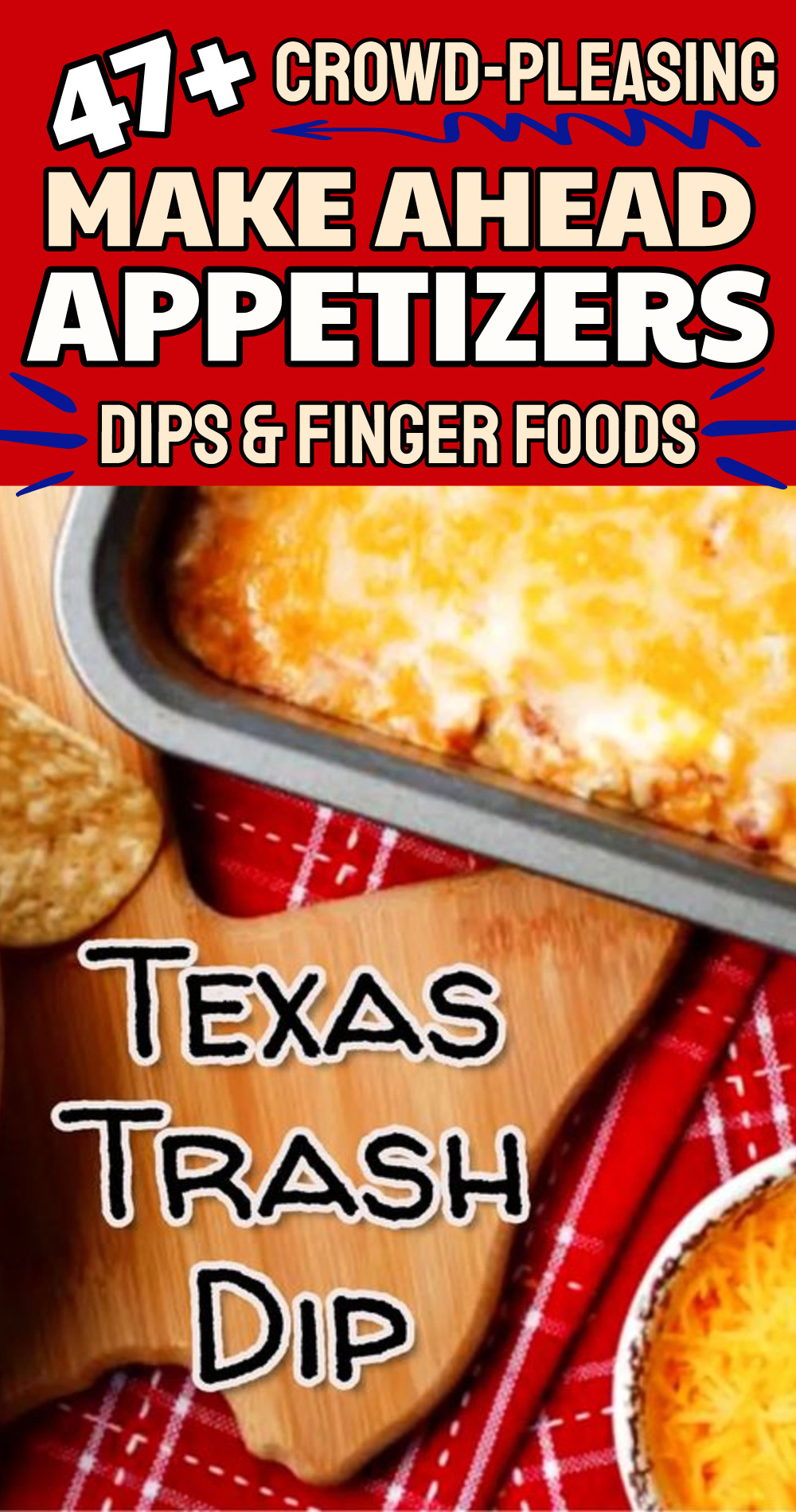 Appetizer Recipes
Cooking for a crowd on a budget can be a challenge – especially if you're having a LARGE party and need easy appetizer ideas that are cheap & quick to make.
If you're hosting a party with a large group such as a birthday party, open house party, driveway party, family reunion, anniversary celebration, baby shower or wedding , football party, a BBQ cookout, neighborhood block party or any type of party where you're feeding a crowd, take a look at this cold appetizer idea you can make for any size crowd – even for a crowd of 50.
Let's jump into the recipes and pictures to help YOU plan your party food menu…
Crowd-Pleasing Apps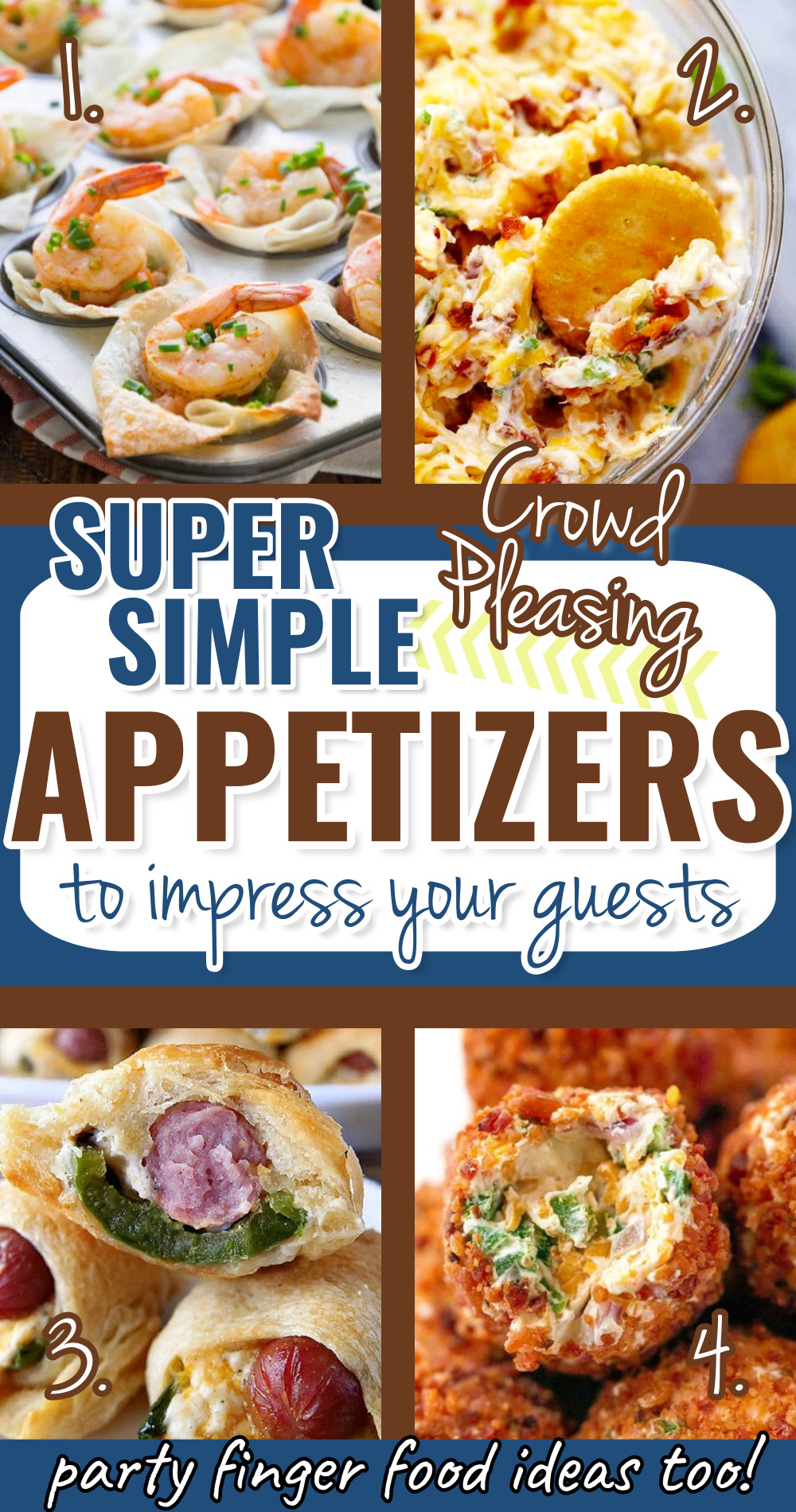 1 – Light Tex Mex Shrimp Wonton Cups Recipe – Crunchy Wonton Shells Stuffed with Pico de Gallo, Guacamole, and Seasoned Shrimp… see the recipe.
2 – 5 Minute Million Dollar Dip – 5 Million Dollar Dip is only 5 ingredients and they don't call it million dollar dip for nothing. It is so deliciously addicting and will be the biggest hit wherever it goes… see the recipe.
3 – Jalapeno Popper Pigs in a Blanket – Jalapeno popper pigs in a blanket combine two of our favorite appetizers into one super appetizer. It's the ultimate snack for game day… see the recipe
4 – Bacon Jalapeño Popper Cheese Balls – Bacon jalapeño popper cheese balls – These super festive bacon jalapeño cream cheese balls only take 10 minutes and are definitely a crowd-pleaser… see the recipe
Make Ahead Appetizers
If you want some super easy make ahead party food appetizers, these resources below are my Go To party food recipes.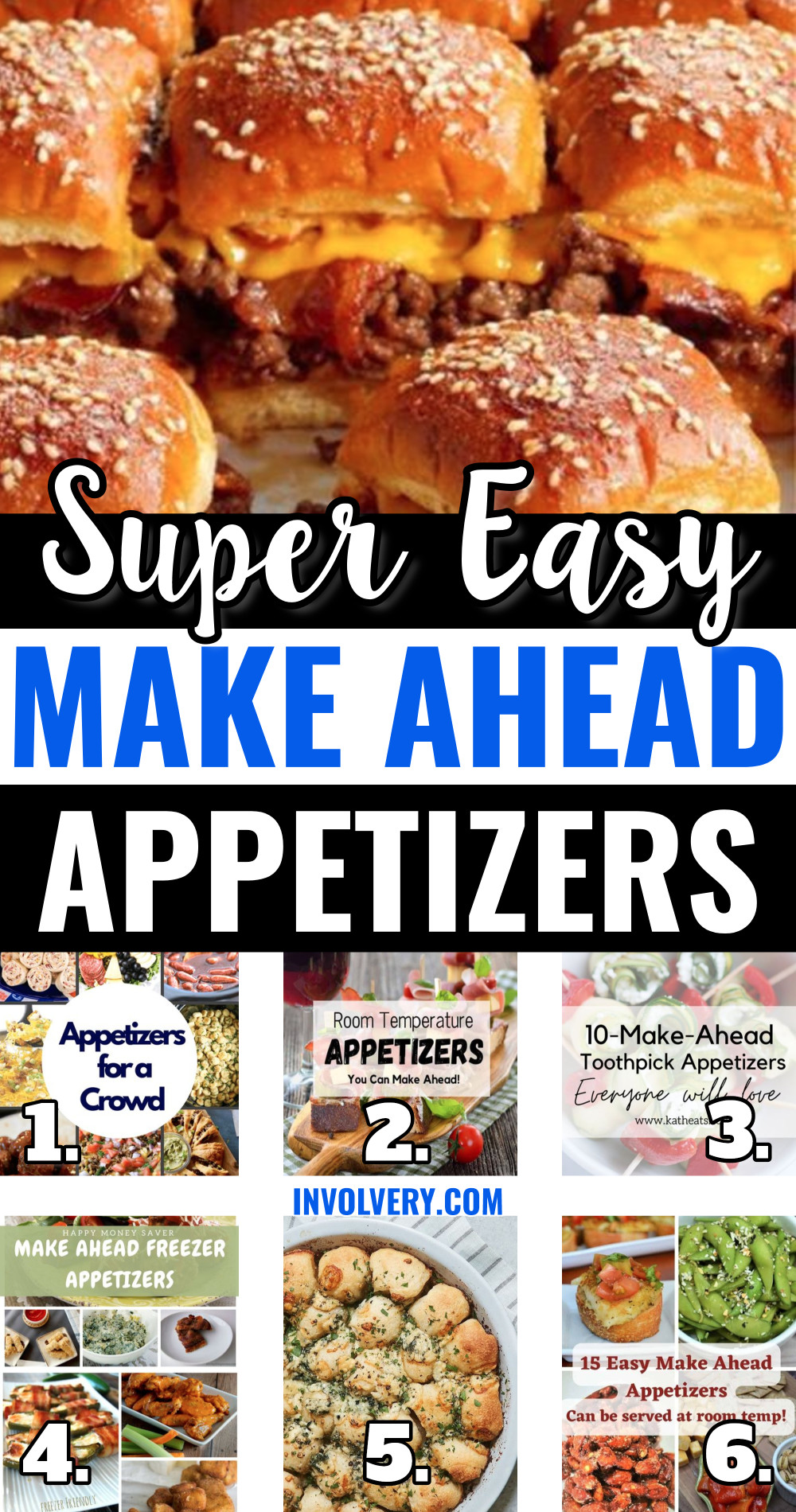 Resources in the image above:
Top – 38 Make-Ahead Appetizer Recipes to Always Have on Hand – Be prepared for parties and potlucks with make-ahead appetizer recipes that can be prepped the night before. See this.
---
1 – The BEST Appetizers for a Crowd – These are the best appetizers for a crowd. Be the hit of the party with these easy appetizers. From dips to finger foods to trays. These bite sized apps will delight … See this.
---
2 – 59 Easy Party Appetizer Ideas – BIG list with 97 Fun Appetizer Ideas that are perfect for Christmas, birthday parties, holidays, dinner parties or any party crowd… See this.
---
3 – 10 Make-Ahead Toothpick Appetizers – The cutest little beet salad toothpick, plus it has greens in the form of spicy arugula! Using a harder texture feta will allow these to stay together better… See this.
---
4 – 27 Easy Make-Ahead & Freeze Appetizers – When you want to save time and prep early, these make ahead freezer appetizers are the BEST solution! Make a bunch & freeze. Cook & serve when needed… See this.
---
5 – Baked Gorgonzola Bites – All you need is five ingredients and 30 minutes to make this melty, cheesy, pull-apart recipe. It's basically a savory monkey bread, and you won't be able to stop snacking… See this.
---
6 – Make Ahead Room Temp Appetizers – These make ahead appetizers will satisfy your party guests and provide you with fresh ideas for simple room temperature appetizers perfect for a cocktail party… See this.
Cold Finger Food Ideas
Need some COLD finger food ideas? These cucumber bites below are SO simple to make and the whole crowd LOVES them.
Aren't they beautiful, too?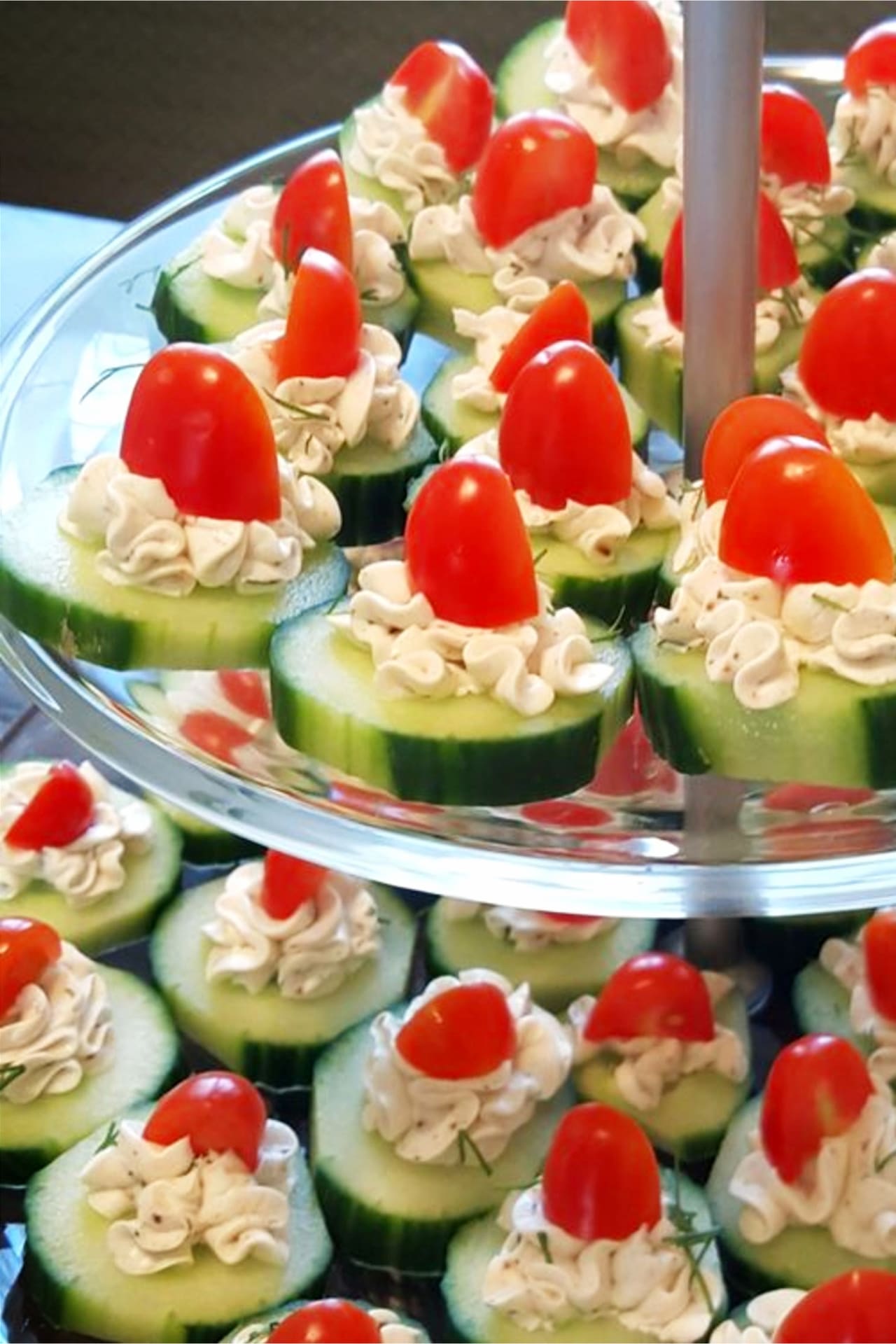 Not only are these summer party cucumber bites easy to make – they're healthy, too!
I make these little healthy appetizers as party finger-food all year long – I take them to our summer block party, make them for baby showers and wedding showers, for Holiday parties, for birthday parties – and yes, for all our football parties too =)
Here's the recipe: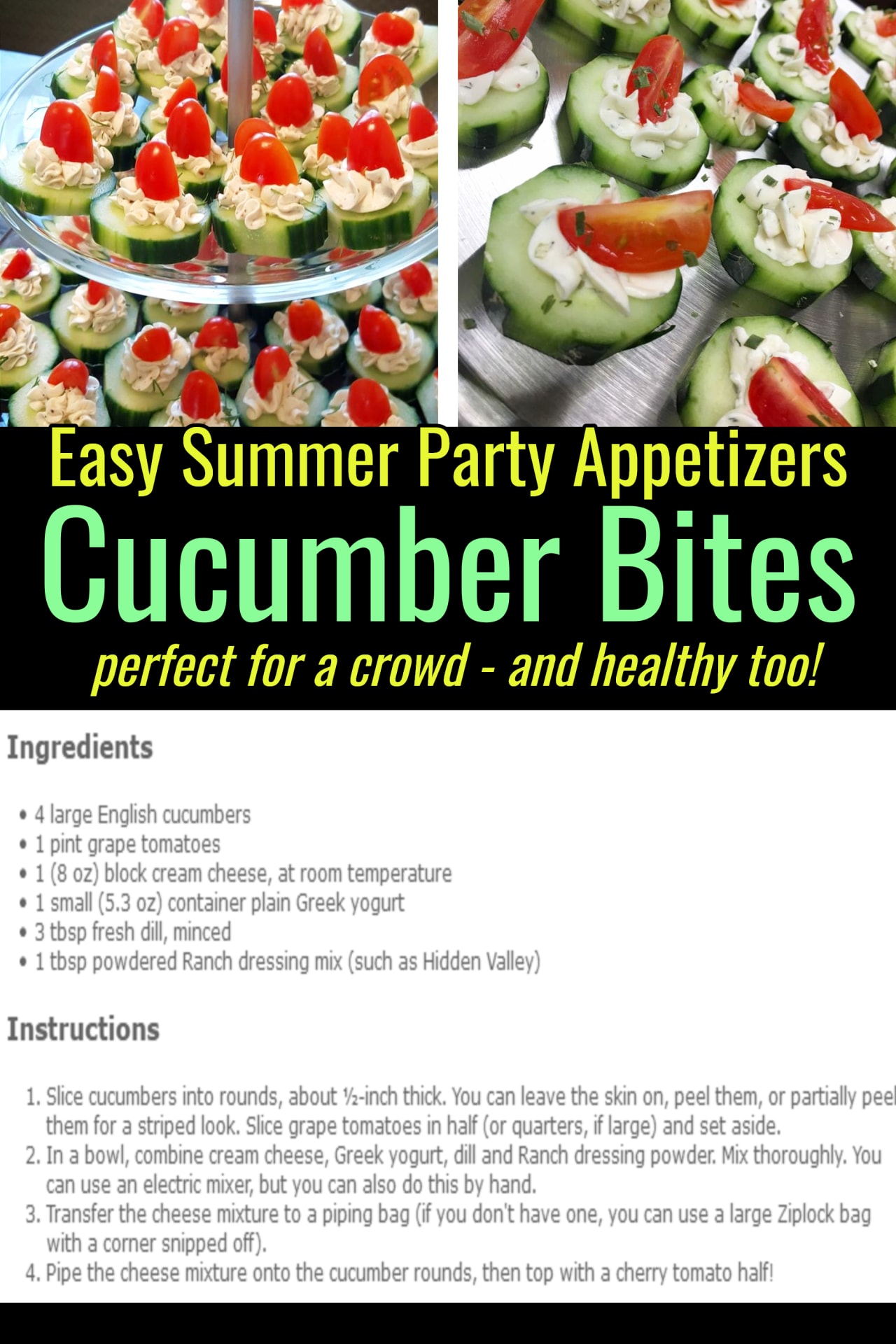 ---
✅ You might also like:
---
---
---
---
---
If you need punch and drinks for a crowd, this pineapple lemonade punch recipe is perfect.
Just make it ahead, chill and serve when YOU are ready.
Bacon Wrapped Brown Sugar Cocktail Weenies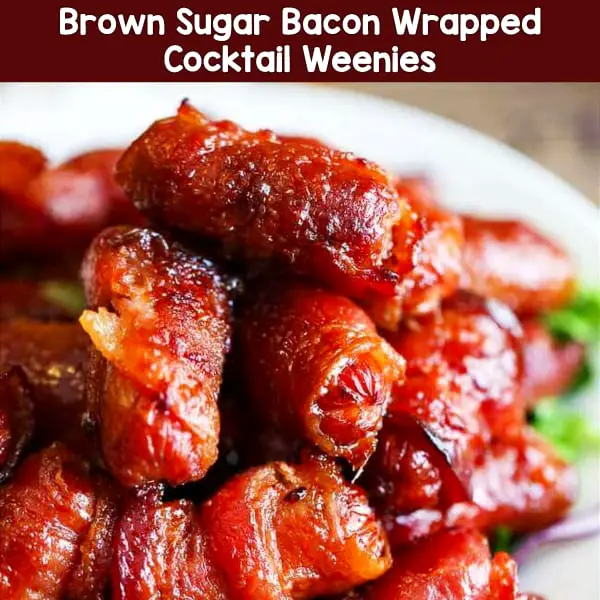 You can make these bacon wrapped appetizers ahead of time and pop 'em in the freezer. Bake them right from frozen when guests show up at your door (just add an extra 5 minutes to the cook time)!
Best of all – NO CROCKPOT for these easy cocktail weenies!
Here's the recipe: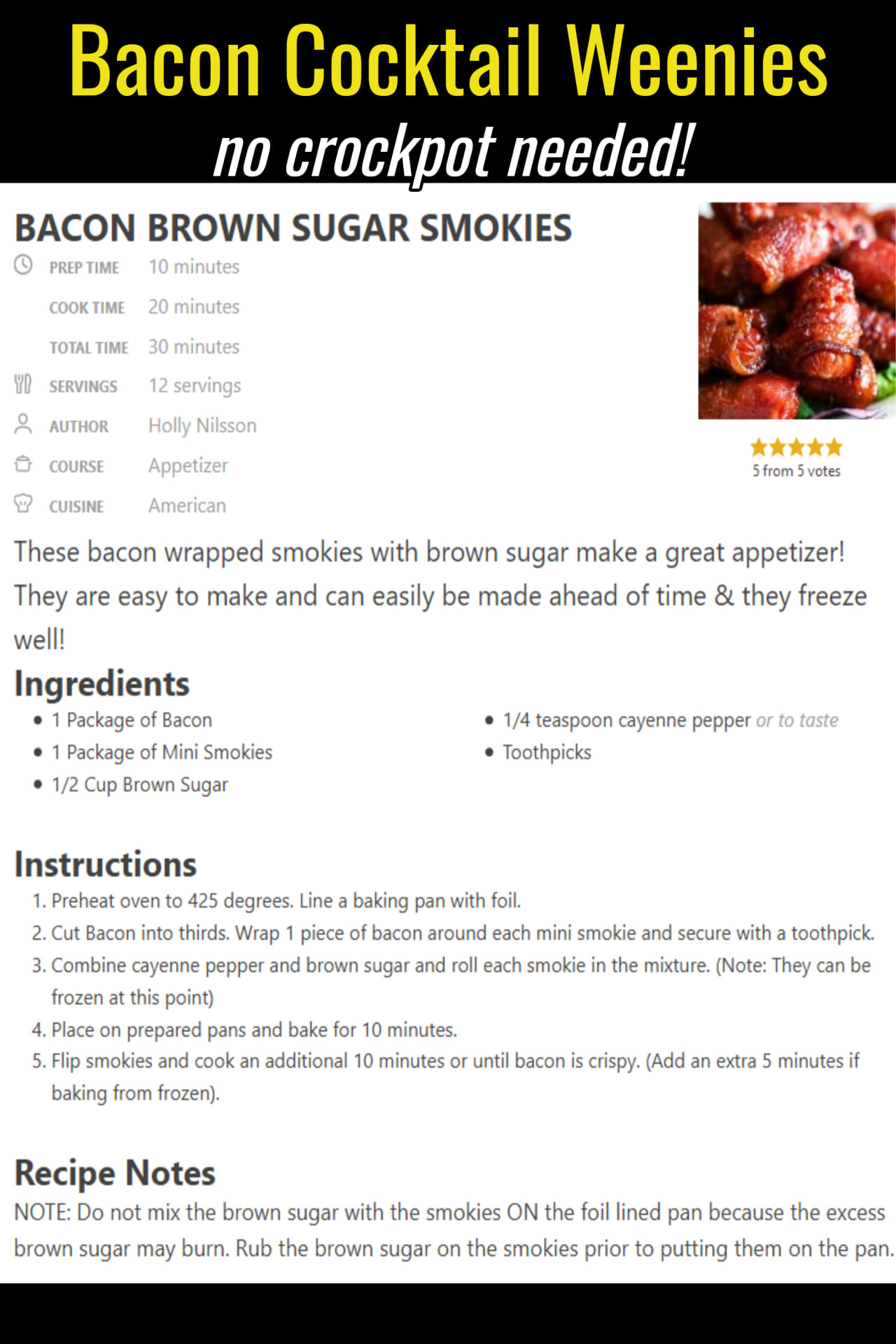 No Cook Football Party Dessert Dip
This is such a fun finger food idea for a football party or Superbowl party (or even for easy Thanksgiving snacks when we're all glued to the TV watching our favorite teams).
Here's what it looks like: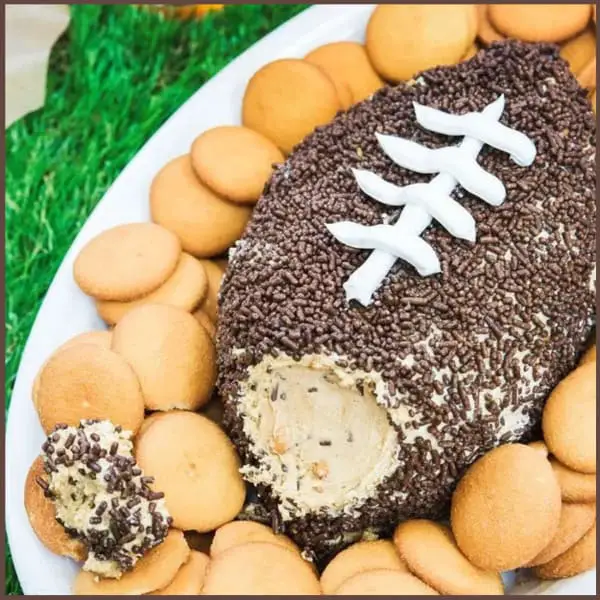 If you're looking for a unique dessert idea for your football loving crowd, this no bake peanut butter dessert dip is a serious crowd-pleaser!
And let me tell ya, it's DELICIOUS too!
Heck, our neighbors even had it at their CoEd guys and gals baby shower!
Here's a quick video showing you how to make it:
 Inflatable Football Party Appetizer Cooler✅ See This Football SuperBowl Party Kit for 30 Guests✅ See This Football Party 3- Bowl Dip Dish✅ See This
Block Party Trash Dip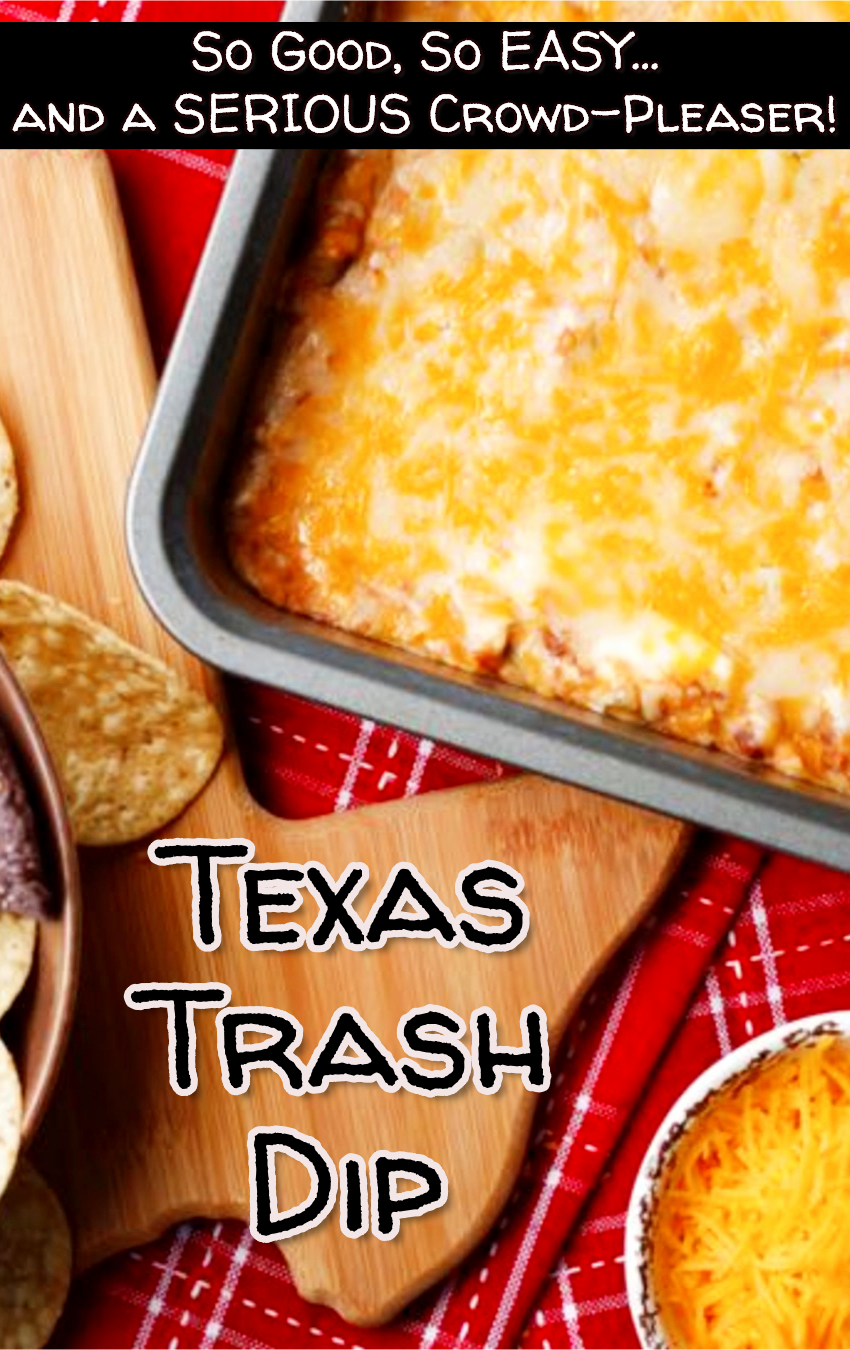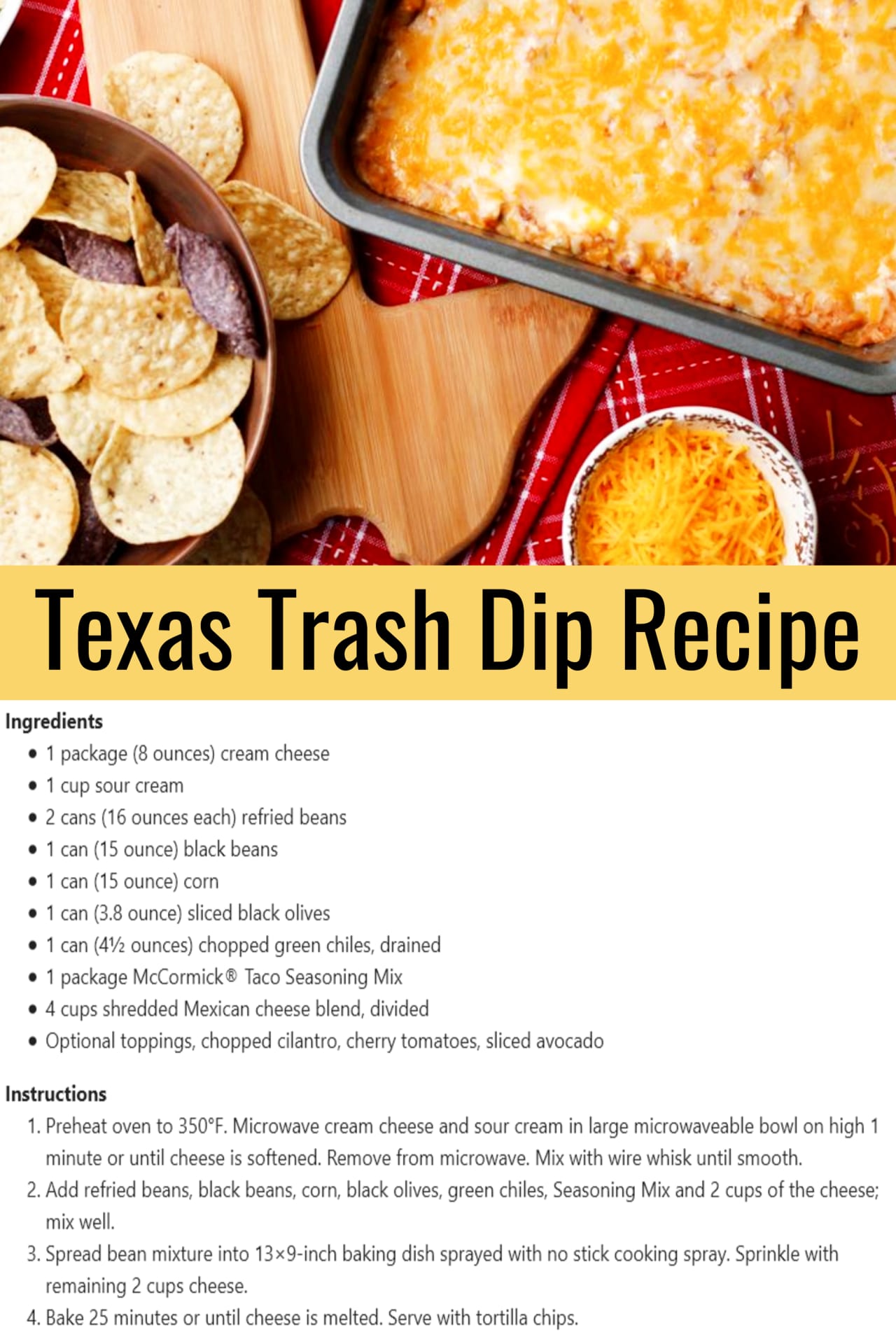 Texas Trash Dip Recipe
Ingredients:
1 package (8 ounces) cream cheese
1 cup sour cream
2 cans (16 ounces each) refried beans
1 can (15 ounce) black beans
1 can (15 ounce) corn
1 can (3.8 ounce) sliced black olives
1 can (4½ ounces) chopped green chiles, drained
1 package Taco Seasoning Mix
4 cups shredded Mexican cheese blend, divided
Optional toppings, chopped cilantro, cherry tomatoes, sliced avocado. I tend to leave out the corn – we're not big corn eaters.
How To Make It:
Preheat oven to 350°F.
Microwave cream cheese and sour cream in large microwaveable bowl on high 1 minute or until cheese is softened. Mix with whisk until smooth.
Add refried beans, black beans, corn, black olives, green chiles, Seasoning Mix and 2 cups of the cheese; mix well.
Spread bean mixture into 13×9-inch baking dish sprayed with no stick cooking spray. Sprinkle with remaining 2 cups cheese.
Bake 25 minutes or until cheese is melted.
Serve hot with tortilla chips.
Baked Potato Appetizer Slices
This is one our favorite appetizers! I make it as a side dish too and everyone loves it!
These potatoes taste just like potato skins but are SO much easier to make!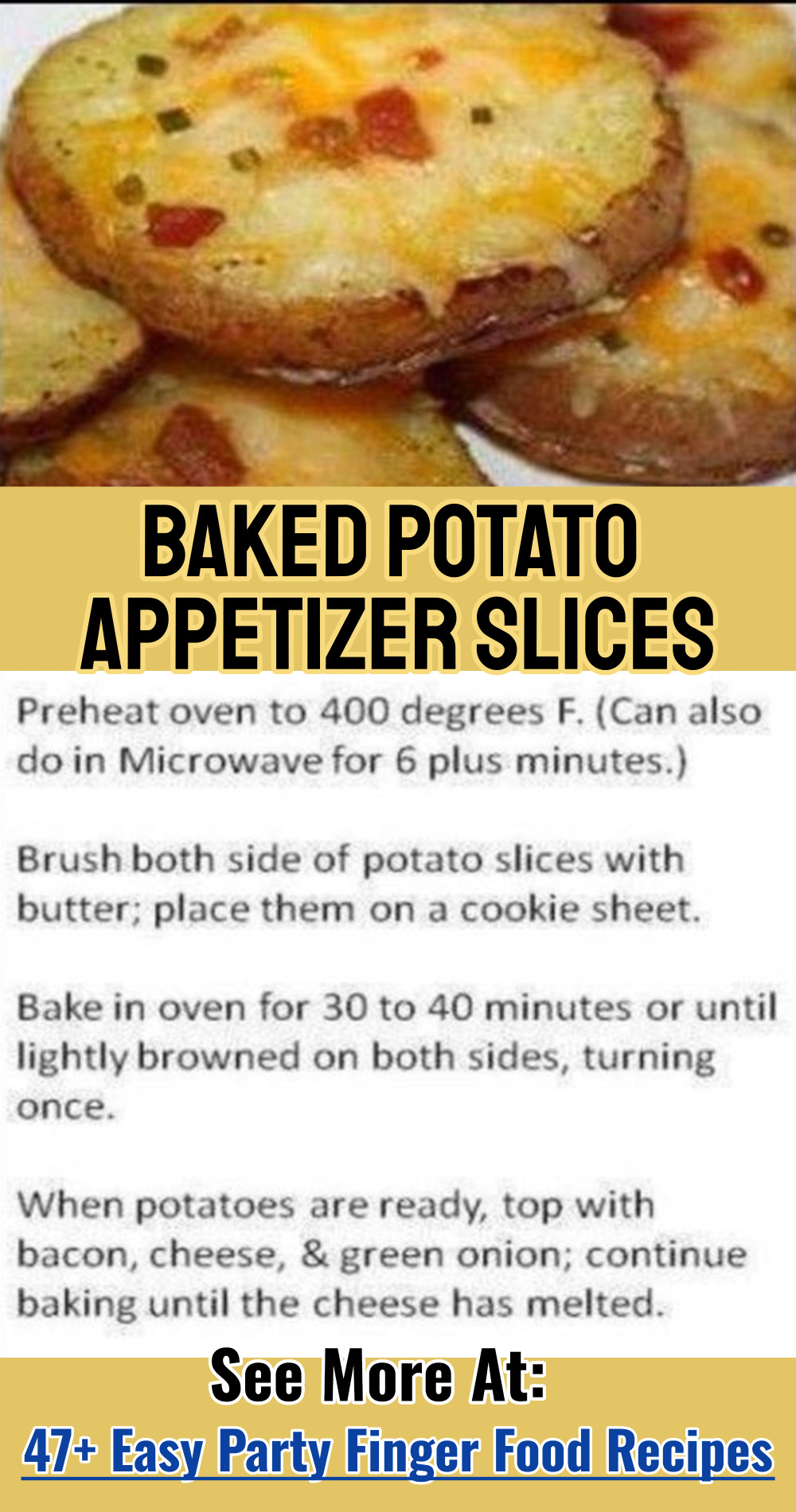 I serve warm around a bowl of sour cream ranch dip and they never last long!
You might also like: 8 EASY Sour Cream Ranch Dip Recipes
Pimento Cheese Sausage Balls
As far as sausage balls go, I love ALL of them!
But I'll be honest, I'm not really a fan of Pimento Cheese…
Until I met these sausage balls….
Oh my goodness, they are SO GOOD!
And super simple to make!
Outback Cheese Fries and Dip (copycat recipe)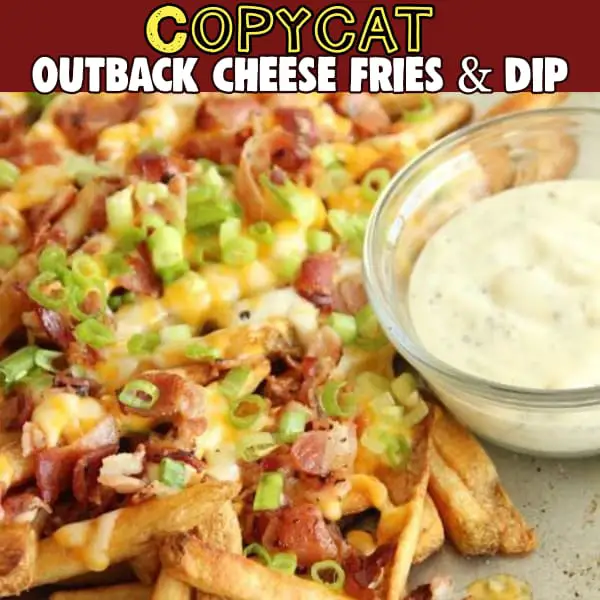 I've talked about this Outback Steakhouse copycat Aussie Fries recipe before here, but these cheese fries absolutely MUST be on this list.
We make them all the time…and they are SO good!
Having a Party?
You NEED One Of These Below!
 Igloo Ice Cube MakersGet More Info Portable Ice MachinesGet More Info
Baked Chicken Nuggets Appetizer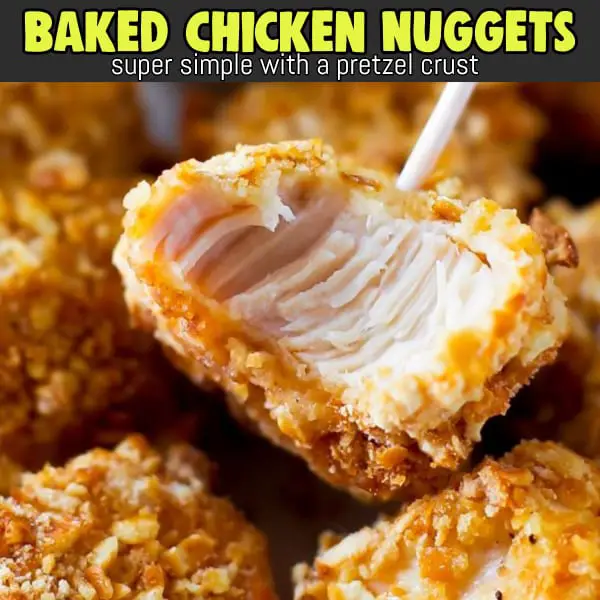 Now these pretzel-crusted chicken bites are not the EASIEST to make, but they are well worth the effort.
They taste like they're fried, but they're baked (gotta sneak in something "healthy" during games days, right? Shhhh don't tell anyone!)
The recipe itself is simple – they just take longer to cook than the other appetizers I normally make do.
Here's the recipe for these baked chicken nuggets for a crowd: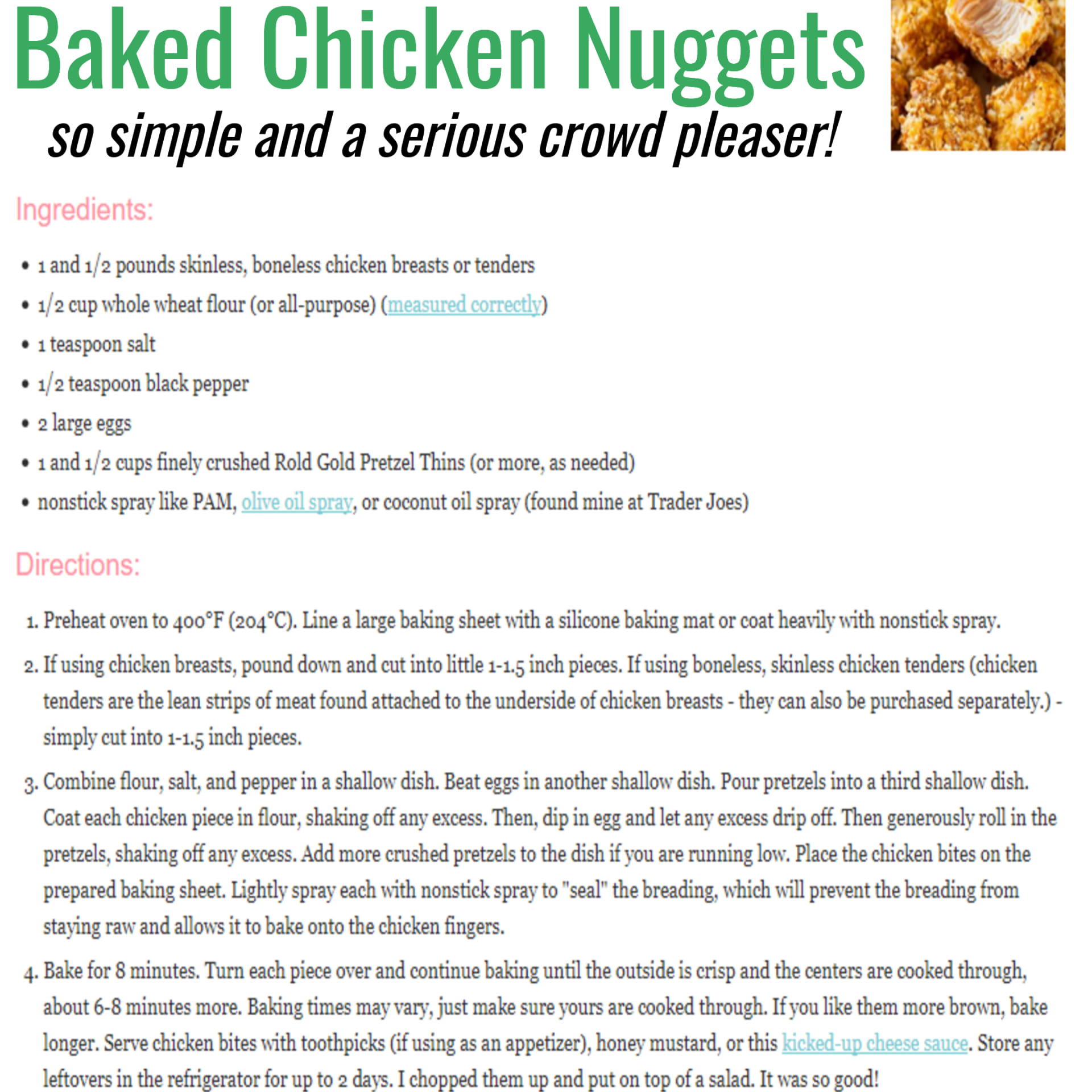 Again, TOTALLY worth the little bit of extra effort! Just a friendly warning though – once you family friends taste these and know YOU can make them, you will be required to make them for all get-togethers!
Game Day Casserole Carrier
I'd be lost without my Alabama Game Day casserole carrier (found here).
Even when I'm not taking my game day food on the road or tailgating, this insulated casserole carrier gives me one more place to keep my game day food warm and ready for guests.
note: These casserole carriers are hard to find because they sell out VERY quickly.
Check if they're available now here.
 Hot / Cold Appetizer Carrier✅ See This Our Favorite Game Day Recipes✅ See This
Crockpot Meatballs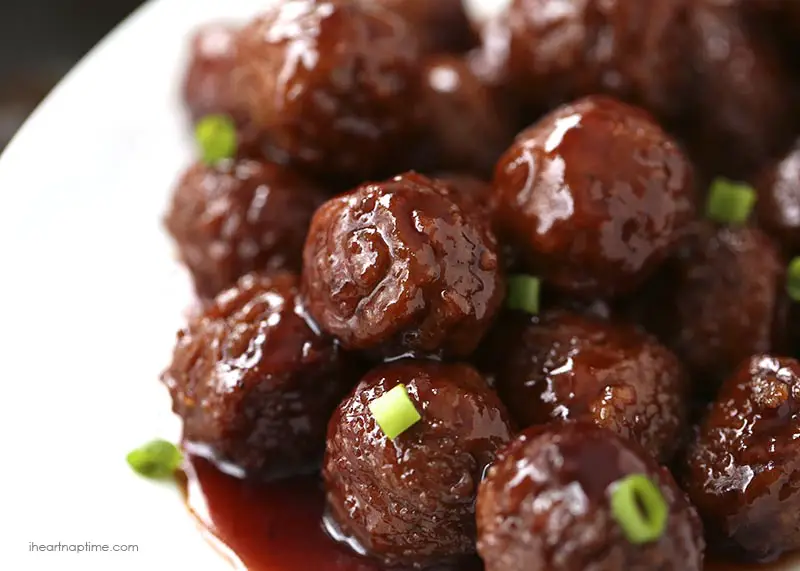 It's crazy how much everyone LOVES these little cocktail meatballs – and they think I work SO hard to make them!
In reality, it only takes THREE ingredients in your crockpot to crank out these little bites of heaven: frozen meatballs, a jar of grape jelly and an equal sized jar of BBQ sauce.
Yep, that's it! Toss 'em in the crockpot in the morning and let them cook a few hours (note: I don't put chives on mine – the family no-likey the chives).
Here's the recipe: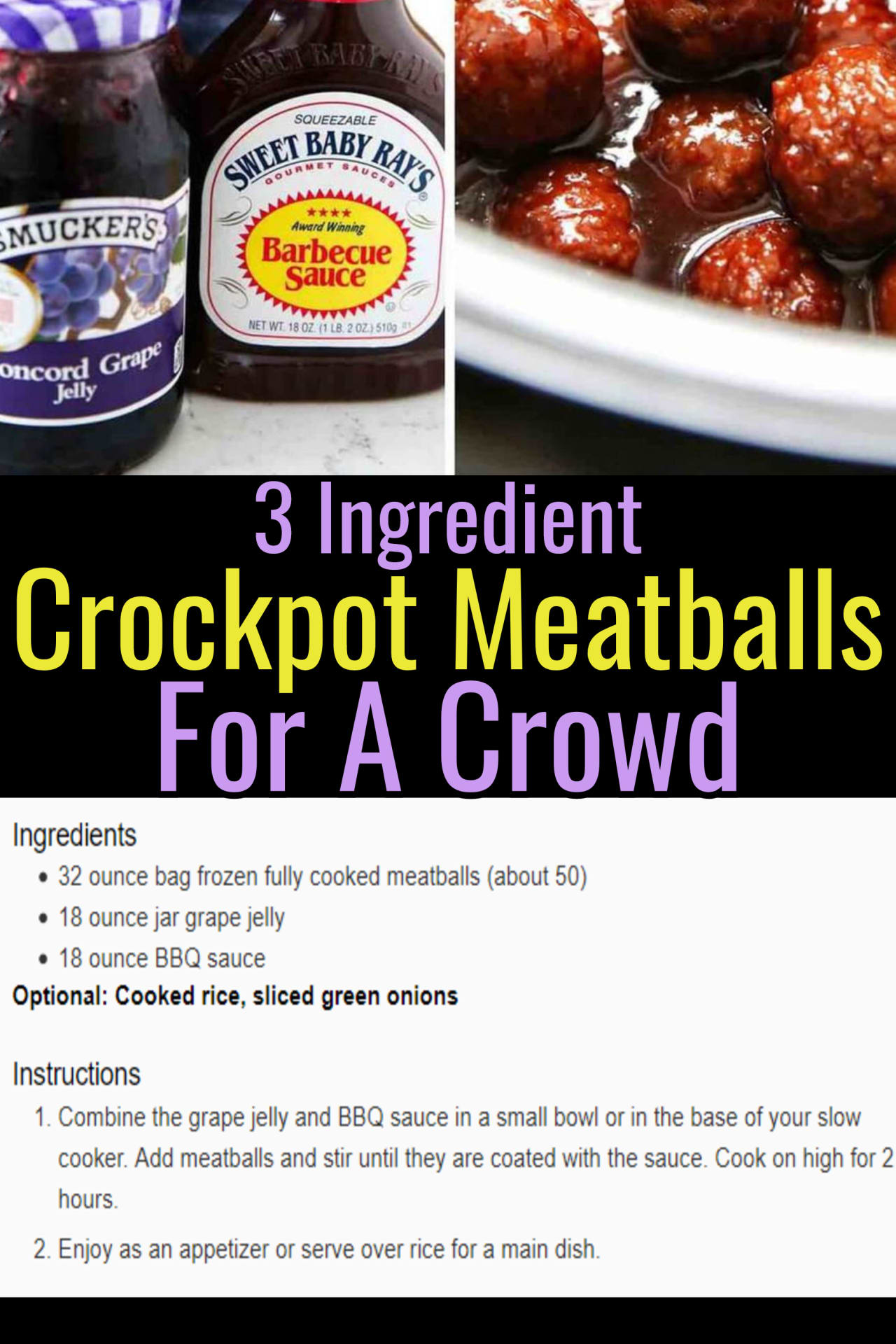 7 Layer Taco Dip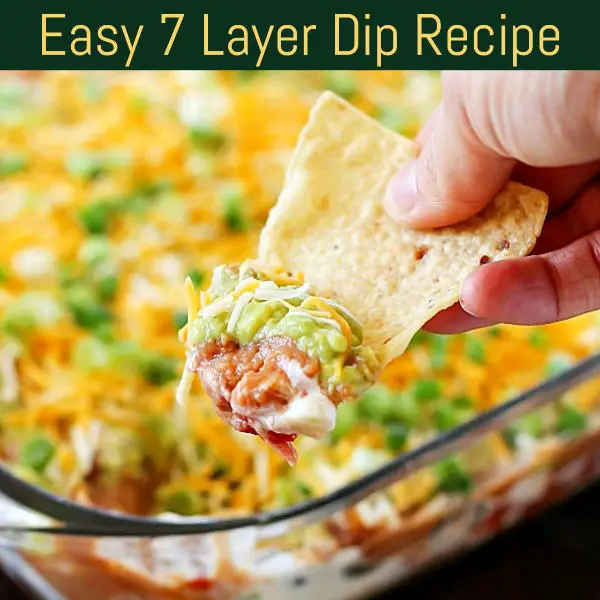 I think the picture says it all – it's 7 layers of YUM!
Here's the recipe for the easy 7-layer dip: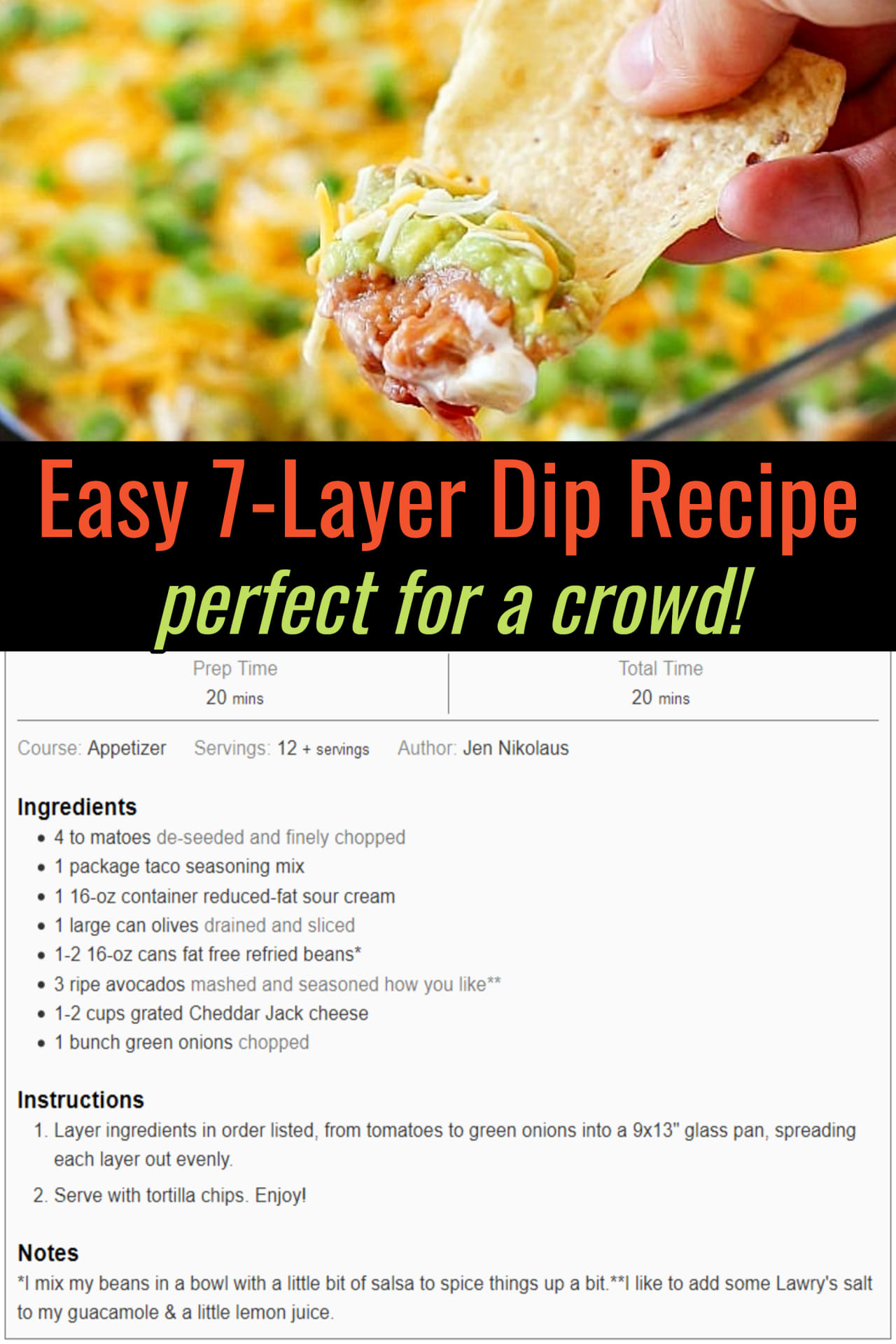 Halloween Party Dip
Here's a unique twist on the 7-layer party dip recipe above – make it for Halloween!
What a clever Halloween party dip – it's a layered taco dip spider web!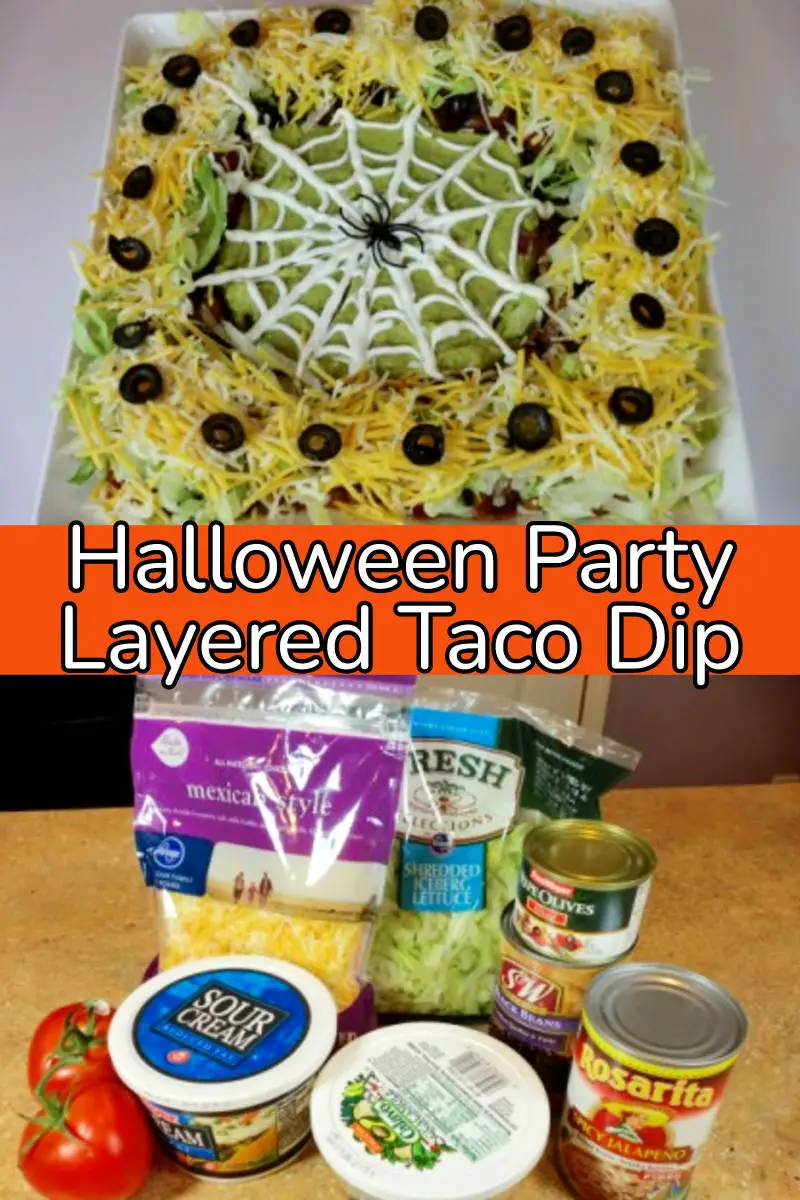 What's GREAT about this Halloween party taco dip is that you can throw it together last minute!
Here's the ingredients:
Ingredients:
1 can refried beans
1 can black beans, rinsed and drained
1/2 cup sour cream
1-2 cup shredded lettuce
1 cup cheese, grated
1 cup salsa
1/2 cup black olives, sliced
1 tomato, diced
1 container guacamole
1 plastic spider ring
and here's how to put it together.
More Easy Halloween Party Ideas:
Crack Chip Dip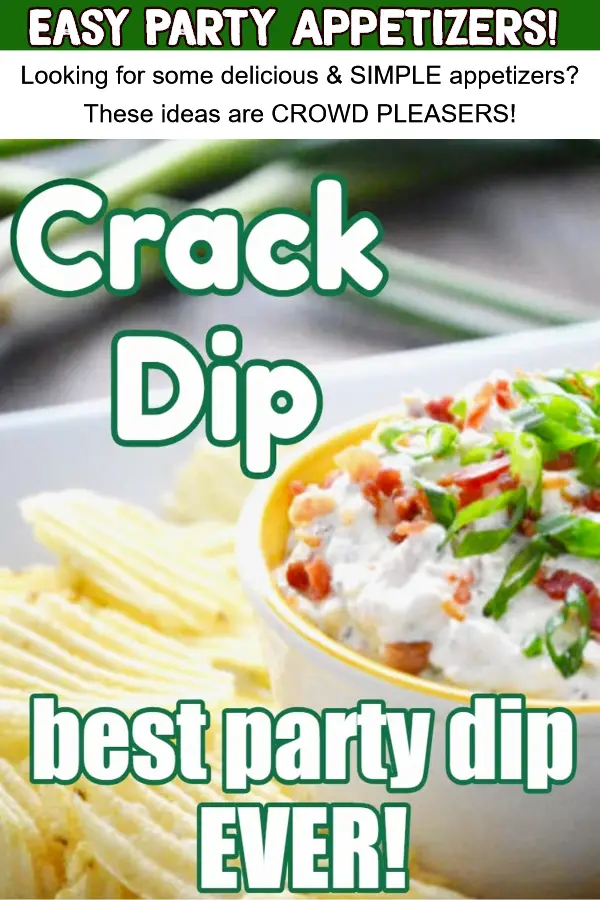 Yep, you read that right – this potato chip dip is called CRACK dip… it's THAT good and THAT addicting!
This is easy to make, but make this simple party dip ahead of time and let it chill in the fridge overnight… you won't regret it! (and hey, invite me over when you make it!)
There's only 4 ingredients in this simple party dip – sour cream, ranch dip mix, cheese and BACON. Some people add scallions too, but we don't care for them so I don't add them.
Here's the recipe for this make ahead crack party dip – your crowd will LOVE it!
Buffalo Chicken Cheese Dip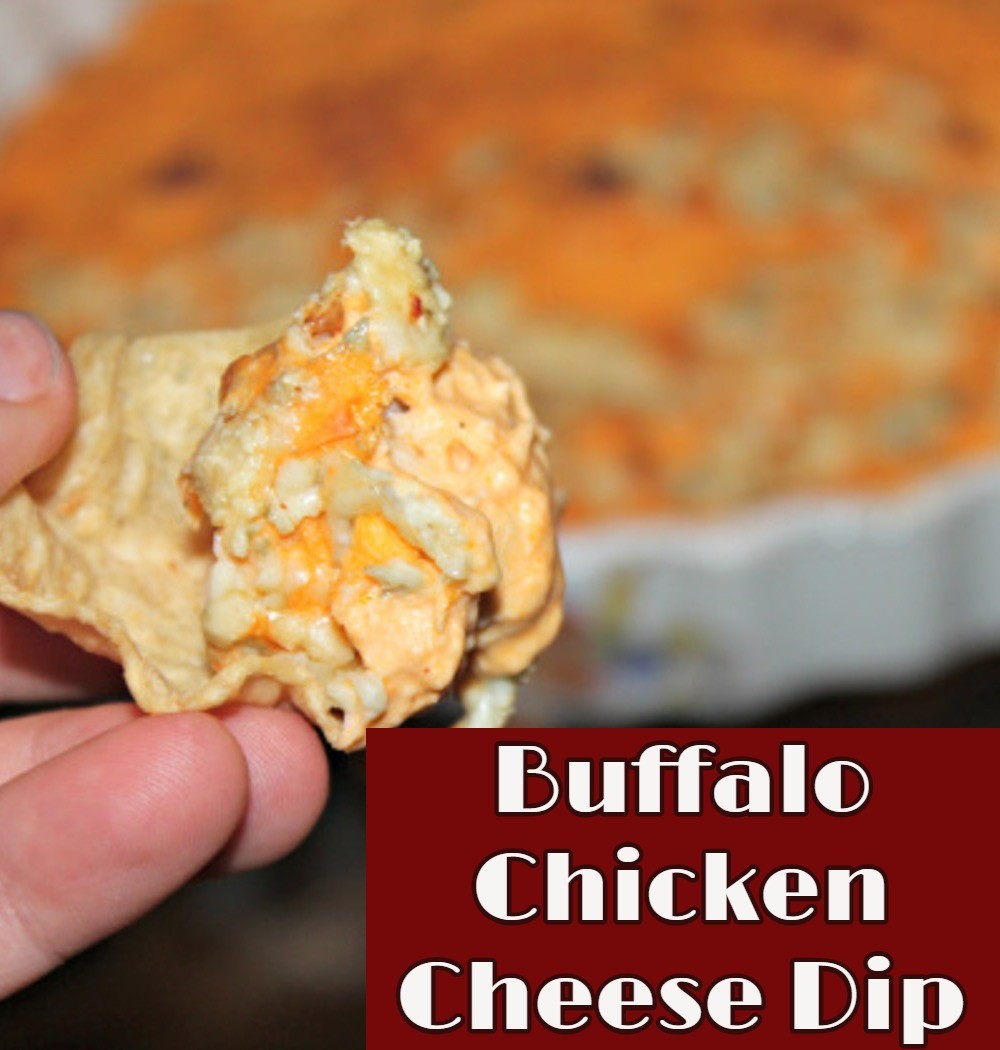 This is another of our favorites – Buffalo Chicken Cheese Dip. I make it ALL the time. Many people make theirs in a crockpot, but I bake mine. Personally, I think it comes out much better that way.
Also, it is unbelievably good when re-heated. Seems all the flavors come together it actually tastes BETTER as a leftover!
Here's the recipe for this easy Buffalo chicken dip: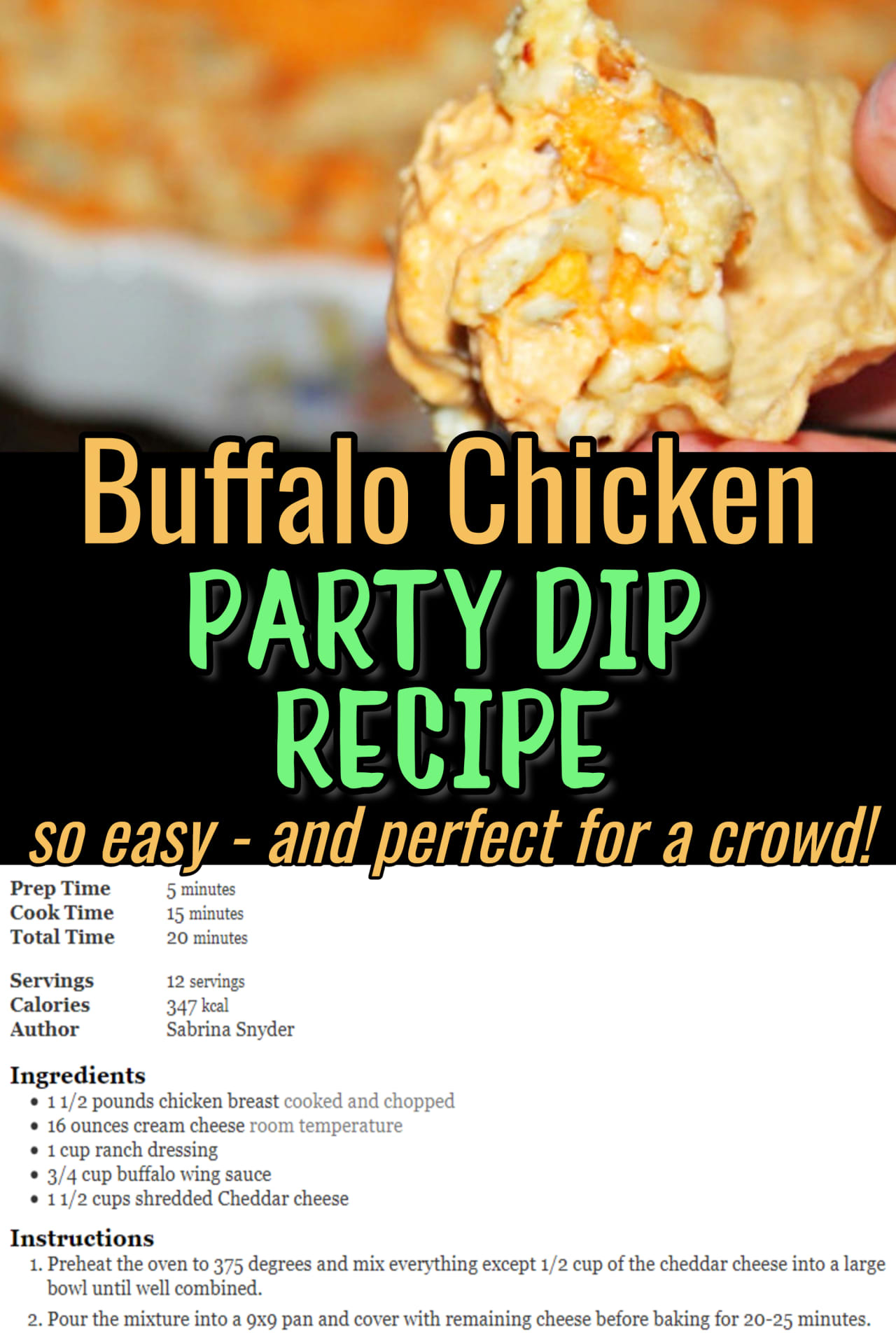 Deviled Eggs for a Crowd

This is a GREAT recipe for deviled eggs – and it's easy too.
My family LOVES this recipe for deviled eggs.
Spinach Dip Bites
These spinach dip bites are SO good – my crowd LOVES them!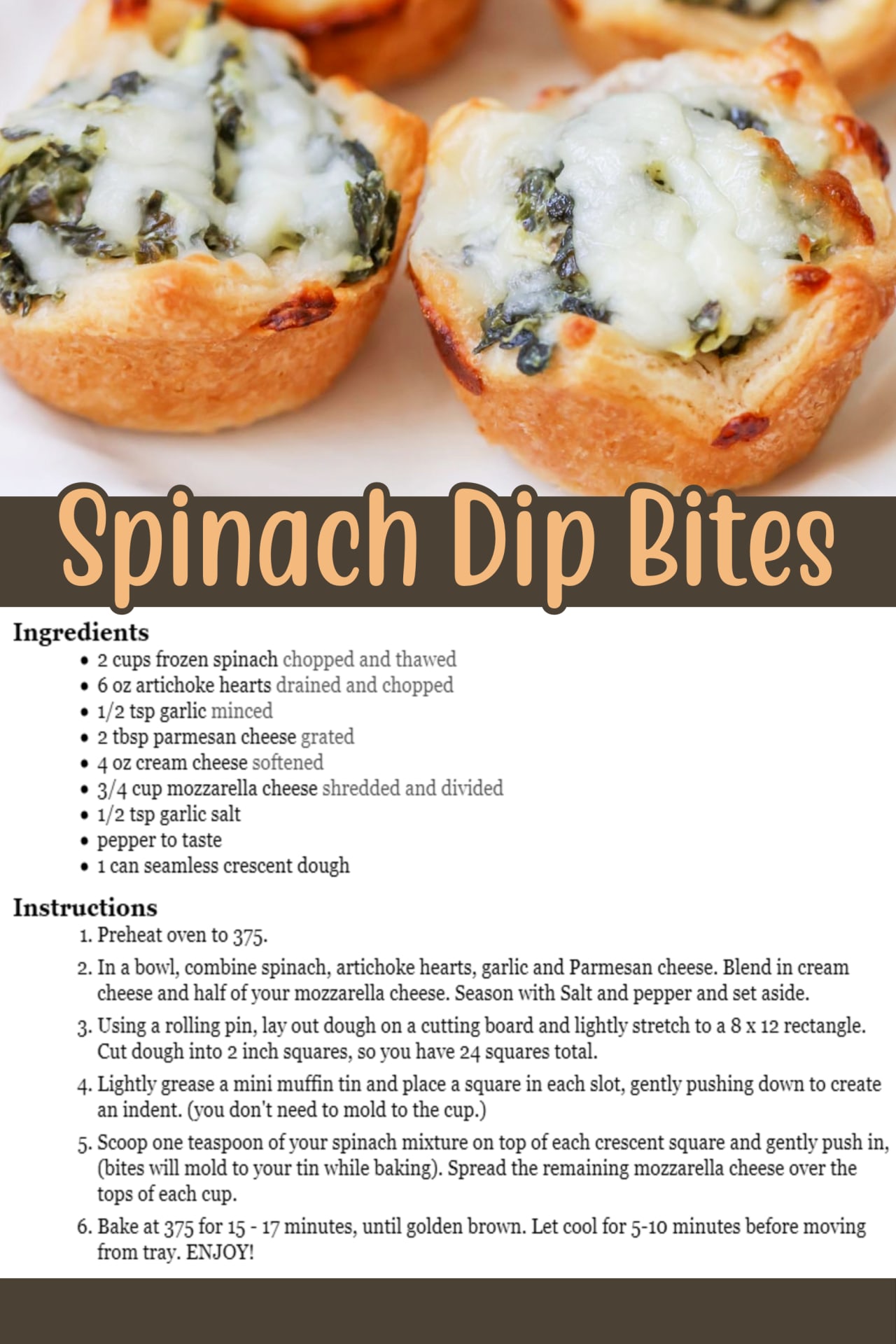 Now get to cooking and pleasing your party crowd.
I'll be waiting by the phone for my invitation!
More Party Food Ideas: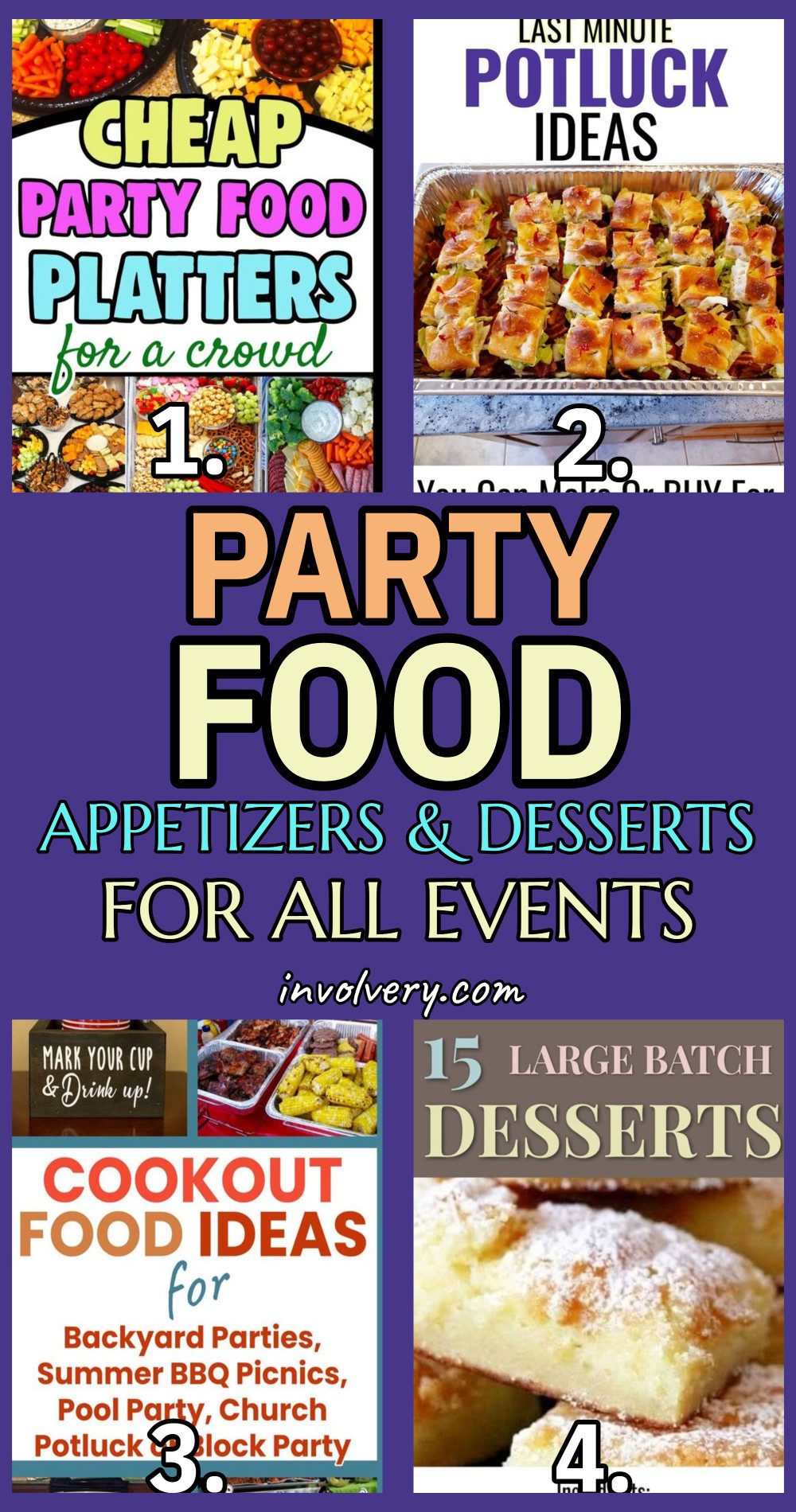 1 – Cheap Party Food Platters For A Crowd – fun and simple party food snack platters you can make for cheap.
2 – Last Minute Potluck Ideas Your Can Make Or Buy – Last minute potluck ideas and dishes you can make or buy for your bring-a-dish party at work, church or family gathering.
3 – Cookout Party Food Ideas – Easy outdoor BBQ party food ideas for summer picnics, pool parties, church potluck events or a neighborhood block party.
4 – 15 Large Batch Desserts With Few Ingredients – Whether you need an easy no bake dessert to make in 10 minutes or a simple and amazing dessert for a potluck or party, you WILL find the perfect delicious and SIMPLE dessert recipe with minimal ingredients here from my personal favorites.
---
– Cookout Party Food ideas For a Crowd
---
---
– Large Group Party Food Ideas
---
---
– Boozy Popsicles Recipes To Make At Home
---
– Super Simple Dessert Recipes For a Crowd
---
---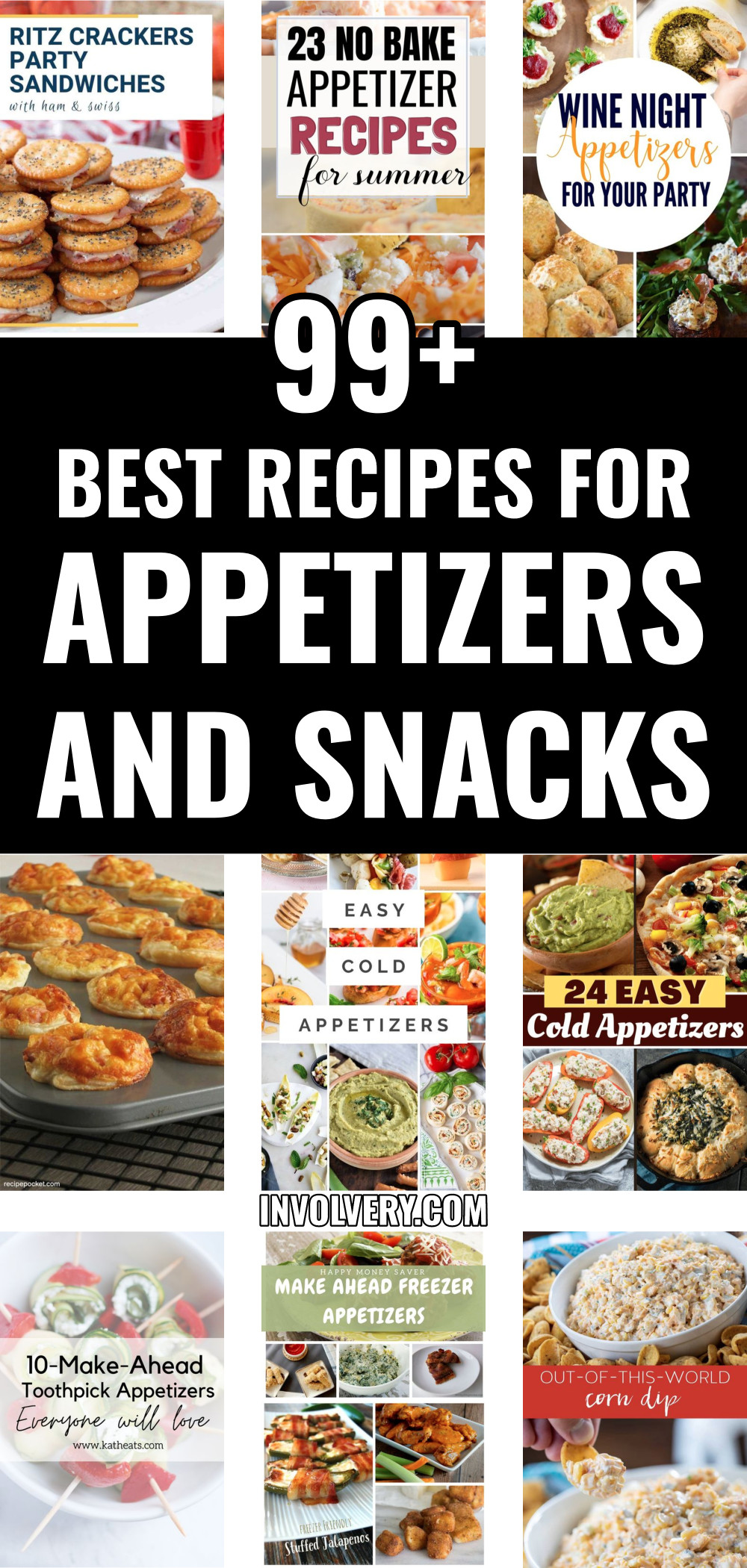 Appetizer Recipes Found In The Picture Above:
(left to right / top to bottom)
RITZ Crackers Party Sandwiches – These mini party sandwiches are a bite-size spin on the popular ham & swiss mini sandwich, drizzled with butter and then baked until golden.
---
23 No Bake Easy Appetizers – These easy appetizers require zero baking! Enjoy your next Summer potluck with these yummy recipes.
---
35 Delicious Wine Night Appetizers – We all know that appetizers are way more fun than sit down dinners, especially on wine night. Here are 35 appetizers perfect with wine.
---
37 Quick and Easy Savory Puff Pastry Appetizers – Planning a special event and need some easy snack ideas? Try these easy puff pastry appetizers they are fast to make and just as easy to serve.
---
Easy Cold Appetizers for a Party – Dozens of recipe ideas for cold appetizers, broken down by category including cold dips, cold finger foods, cold cheese balls and more.
---
24 Easy Cold Appetizers – Looking for some easy cold appetizers for your next party? From finger foods to dips, these recipes come together in just minutes.
---
10 Make-Ahead Toothpick Appetizers – The cutest little beet salad toothpick, plus it has greens in the form of spicy arugula! Using a harder texture feta will allow these to stay together better.
---
27 Easy Make-Ahead & Freeze Appetizers – When you want to save time and prep early, these make ahead freezer appetizers are the BEST solution! Make a bunch & freeze. Cook & serve when needed.
---
Out-of-this-World Corn Dip (Crack Corn Dip) – This Out-of-this-World Corn Dip (also know as Crack Corn Dip) is a crowd pleasing appetizer that has become my go-to party recipe.
Back To Top Of:
Go BACK to a Specific Appetizer Recipe: