---
Inexpensive Snacks For Large Groups – Easy Snacks for a Crowd That Are Quick and CHEAP. Below are some of the best party snacks ideas for large groups.
If you're hosting a large group with lots of people, food can get expensive and very time-consuming. Here's some quick and easy large batch party food ideas for any size crowd to snack on.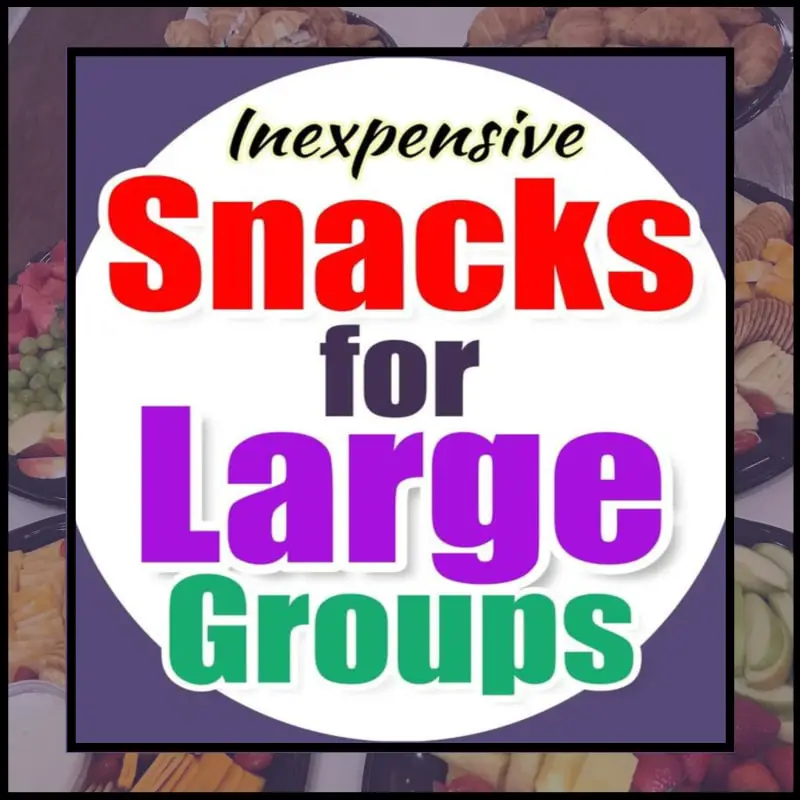 ---
Updated on June 23, 2022
posts may contain affiliate links -Enjoy and feel free to share with your friends!
---
Cheap Snacks for Large Groups
Need easy snacks (like Chex Mix) or finger food ideas?
Try these large party appetizers for a crowd.
There are super easy meatballs and vegetable snack ideas and chicken bites and so many more cheap snacks and finger foods for any size crowd.
The hot dips (especially the 7 layer dip) are SOOOOO insanely good!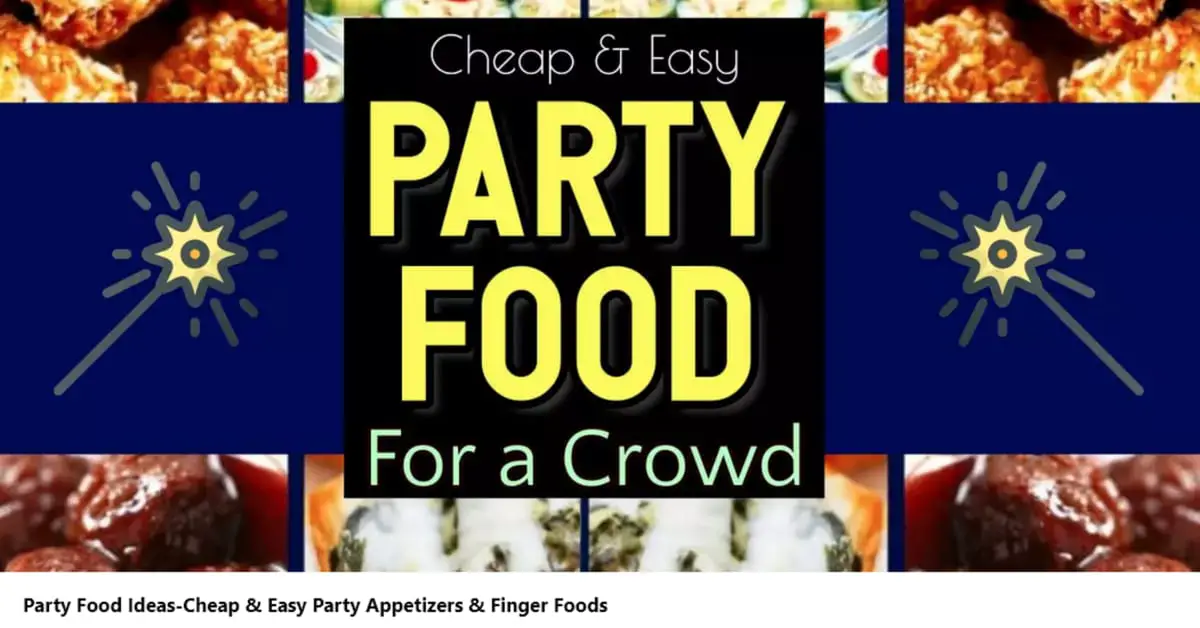 Want COLD snack ideas?
Try these cold appetizers for a large crowd
Those recipes above only have THREE ingredients each – so simple to make, too!
Large Party Snack Platter Ideas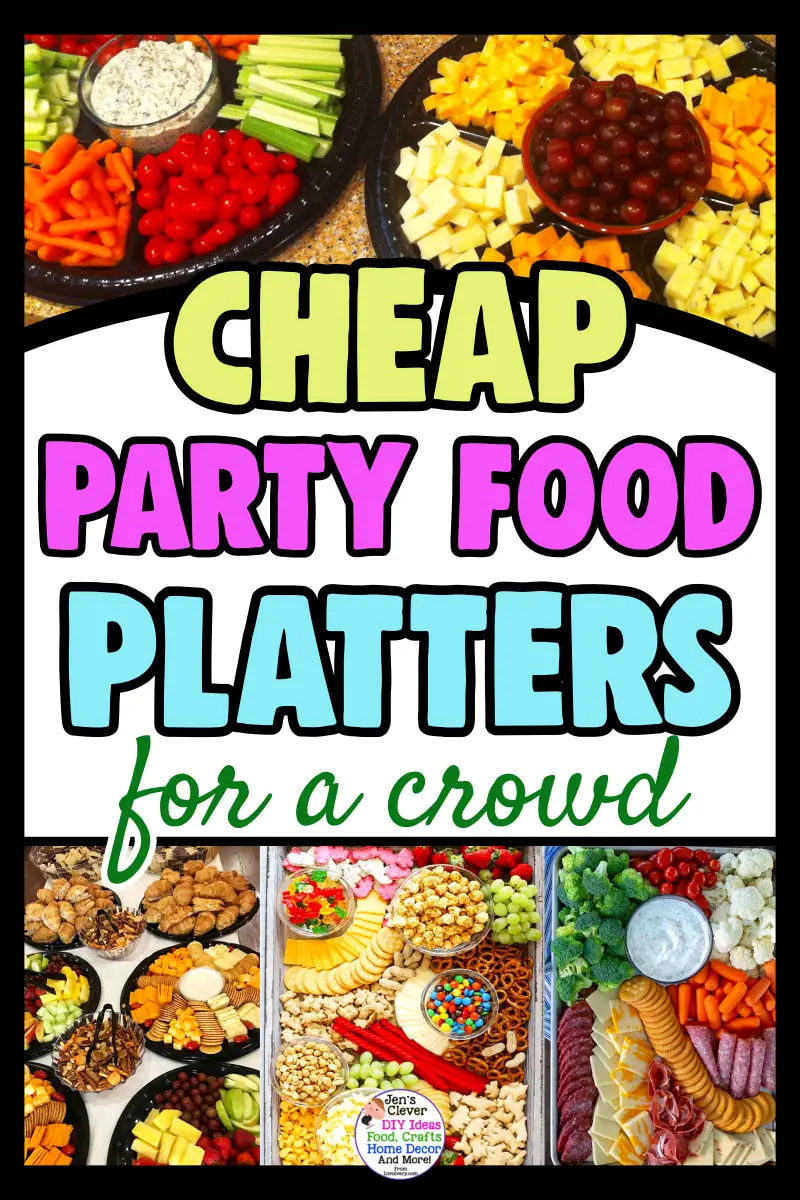 When it comes to coming up with large batch party food for big crowds, snack platters (like in the picture below) are THE way to go.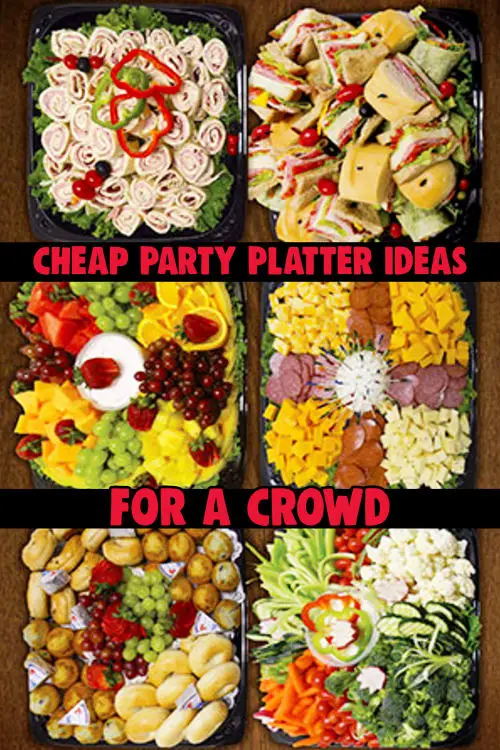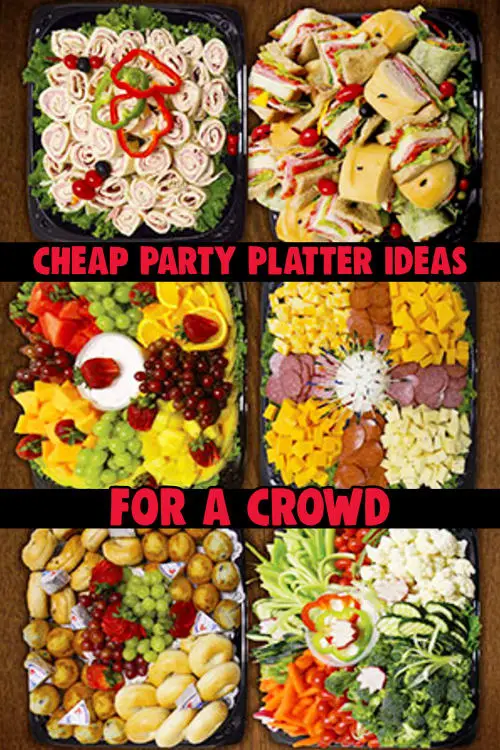 I made these for our Easter potluck and everyone LOVED them – no left overs at all.
In fact, I make themed snack platters for ALL our special get-togethers and Holiday potlucks at work: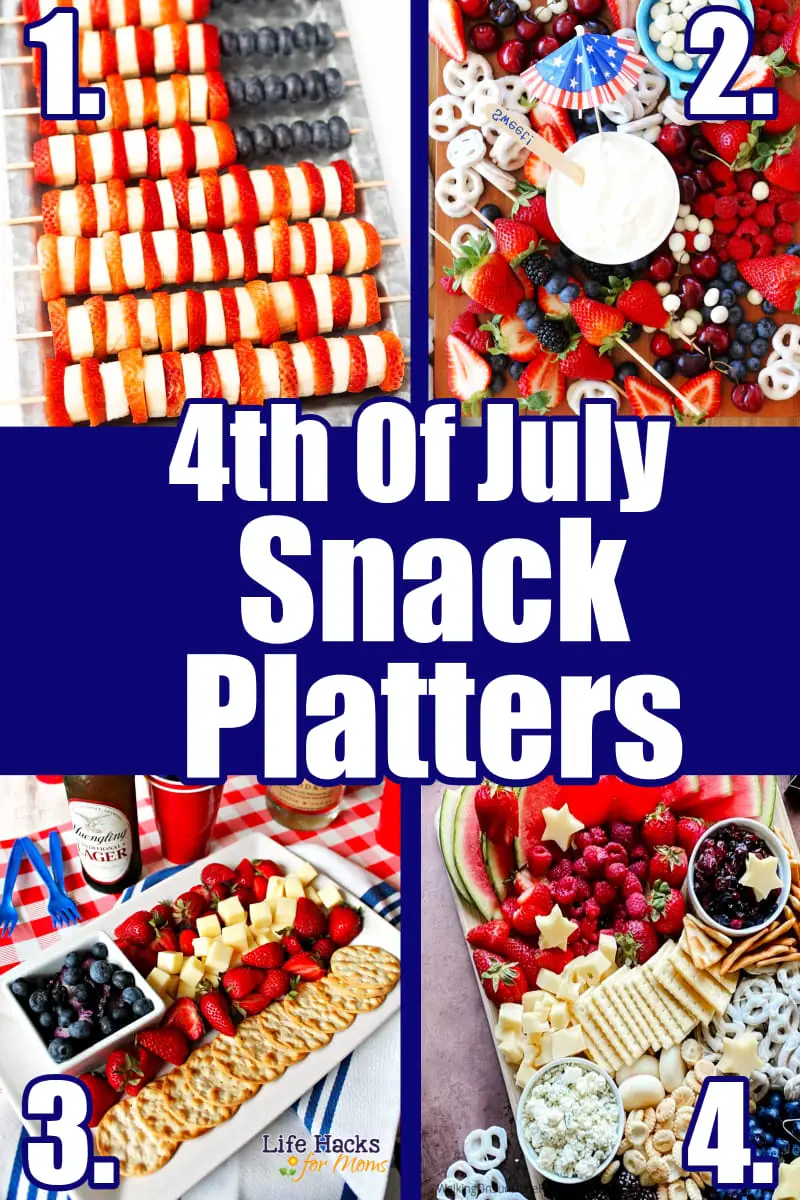 ---
Valentines Day Potluck Snack Trays
---
St Patrick's Day Potluck Snack Trays
---
Remember, party snack platters and finger food platters are NOT about how much you spent or how hard they were to make – they ARE all about presentation.
As you can see in the party platters in the pictures above, all of those party snacks are very inexpensive, but they LOOK (and taste) super good and as if you spent HOURS making them.
Party platters also offer a cheap way to make HEALTHY snacks for large groups or a potluck party crowd. Below are some healthy options you can try…
Rather BUY party food?
Large Potluck Party Food Ideas
When we have our VERY large family reunion potluck each year, I always make my super easy crockpot mac n cheese.
Just dump the few ingredients in your crock pot and you're done – you don't even have to boil the noodles!
Large Party Punch Ideas
Whether you're having a large group brunch party, a graduation party, a baby shower or ANY type of party, having a BIG batch of punch ready for your guests to drink is a MUST HAVE.
Here are my favorite large party punch recipes that are all cheap and super easy to make in big batches (even if you are feeding 50 people or more).
Large Brunch Party Food Ideas
Speaking of brunch parties, if you're in charge of feeding a large group at a brunch party, try these easy brunch cakes – you can make them ahead of time (and some you can freeze for later) and are perfect for a big group.
Large Batch Party Dip Recipes
When it comes to inexpensive snacks for a large group, nothing is cheaper, easier and more crowd pleasing than these easy ranch dip recipes.
Big Party Dessert Ideas
Desserts are ALWAYS the thing most requested at all the big parties and family gathering I make food for – you should SEE our Mother's Day dessert table!
And, as much as it drives me nuts, there are NEVER any leftovers for ME to enjoy haha!
These dump cake recipes are SO easy to throw together and make in big batches for any size group – and they're VERY cheap to make.
Now, if you're making dessert in large batches for a family gathering, you might want to try these easy old-fashioned dessert ideas (they're just like my grandmother used to make and everyone loves them).
My family and friends traditionally have a sweet tooth that only really sweet treats can satisfy.
When I'm going for cheap snacks and party food for large groups, I make these simple 3 ingredient fudge recipes and they gobble them up!
Cheap Party Snack Ideas
Here are some more affordable and simple party snacks for your crowd:
Easy Sweet Snacks To Make in 5 Minutes Or Less – Simple 5 minute sweet snacks, desserts and sweet treats with just a few little ingredients.