---
Potluck dessert recipes that my grandmother used to make for family reunions, church potlucks, family gatherings and our annual Christmas party crowd –
Yep, these are Grandma's Quick and Easy Potluck Dessert recipes – all her mouth-watering old school dessert recipes she used to make from scratch that everyone BEGGED her to bring to the next family reunion, potluck, picnics, baby shower or ANY family get-together because these ARE the proven crowd-pleasers!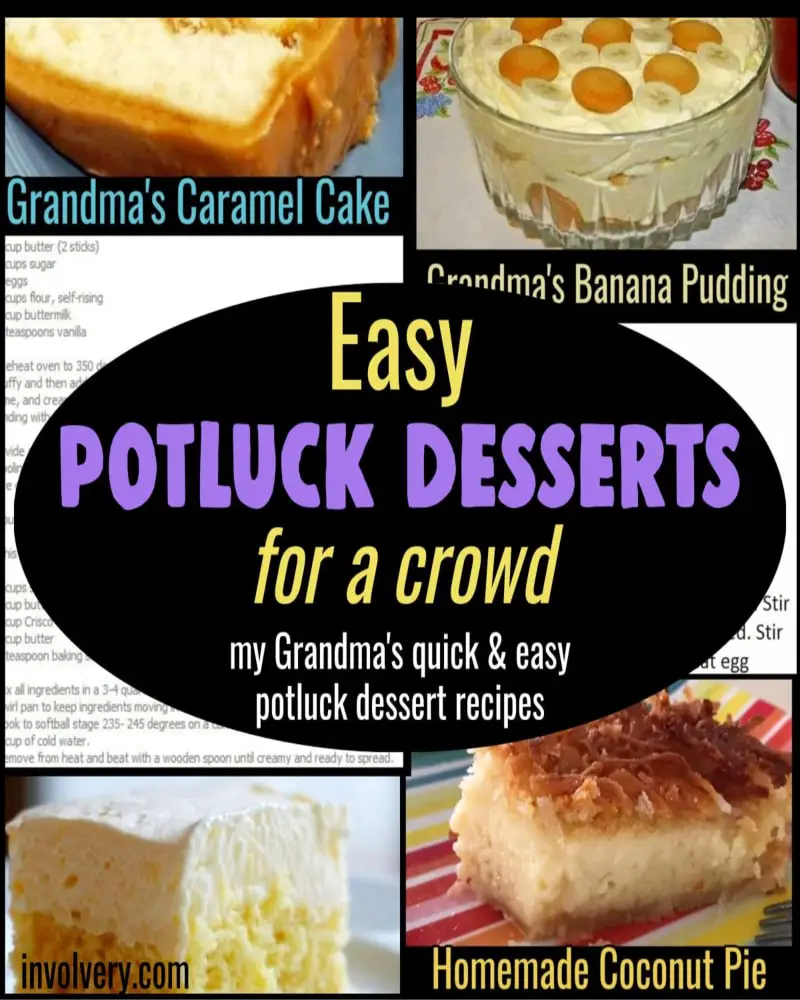 ---
Updated on November 12, 2022
posts may contain affiliate links -Enjoy and feel free to share with your friends!
---
Easy Potluck Desserts
If you're looking for an easy potluck dessert idea that is sure to impress even your family crowd, let me share my Grandma's potluck dessert recipes.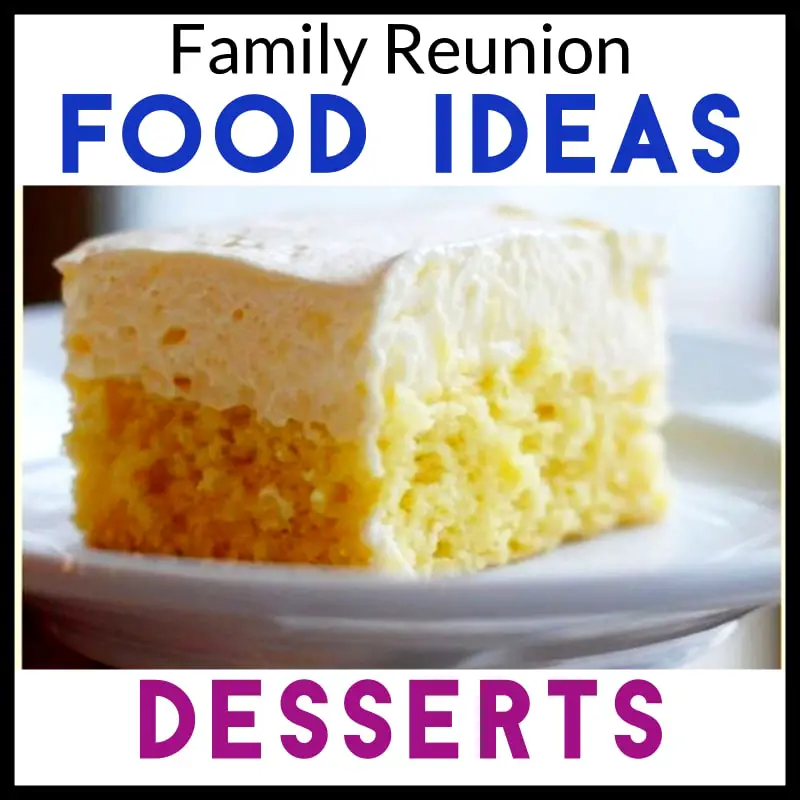 She brought these desserts to ALL the family reunions, Holiday parties and her monthly church potluck.
Some of these yummy family reunion dessert recipes are old fashioned recipes, others are easy 9×13 one pan no bake desserts.
She also held her recipes close and called them TOP SECRET – like Grandma's famous banana bread recipe below.
As you can see, Grandma's recipe wasn't really a secret since I found it on the back of the flour bag – haha!
I don't know about you, but just LOOKING at the pictures of these old-fashioned homemade potluck desserts makes my mouth water and brings back such wonderful memories! Everyone made the best desserts from scratch – no cake mix in those kitchens (or at least they acted like it was ALL from scratch haha!!)
✅ Need a LAST MINUTE dessert idea?
If you've been looking for the vintage potluck recipes from your grandmothers kitchen, look no further – we found them!
Grandma's Lemon Cake Recipe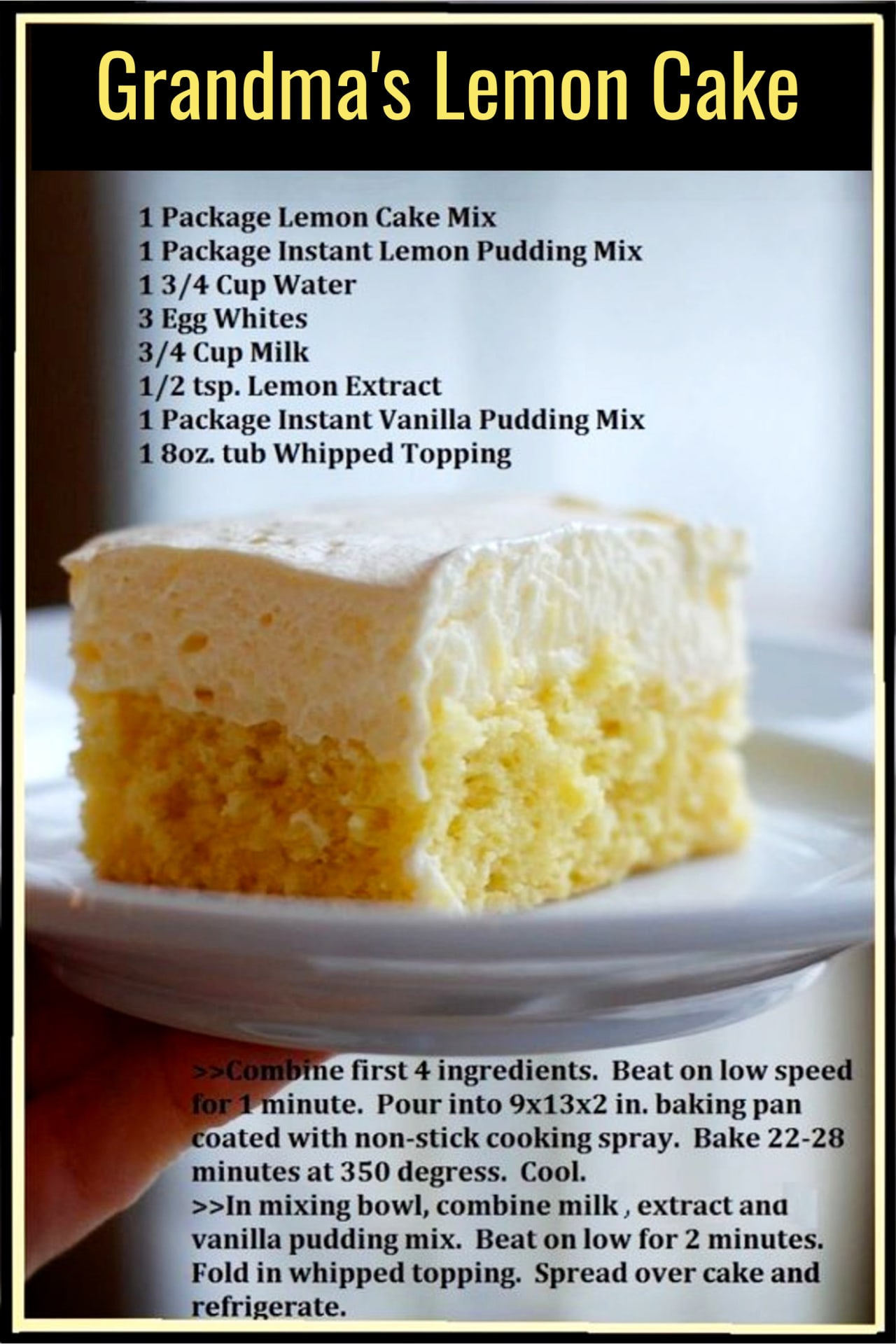 Grandma's Coconut Pie Recipe
Grandma's Layered Oreo Delight Recipe
Lunch Lady Homemade Brownies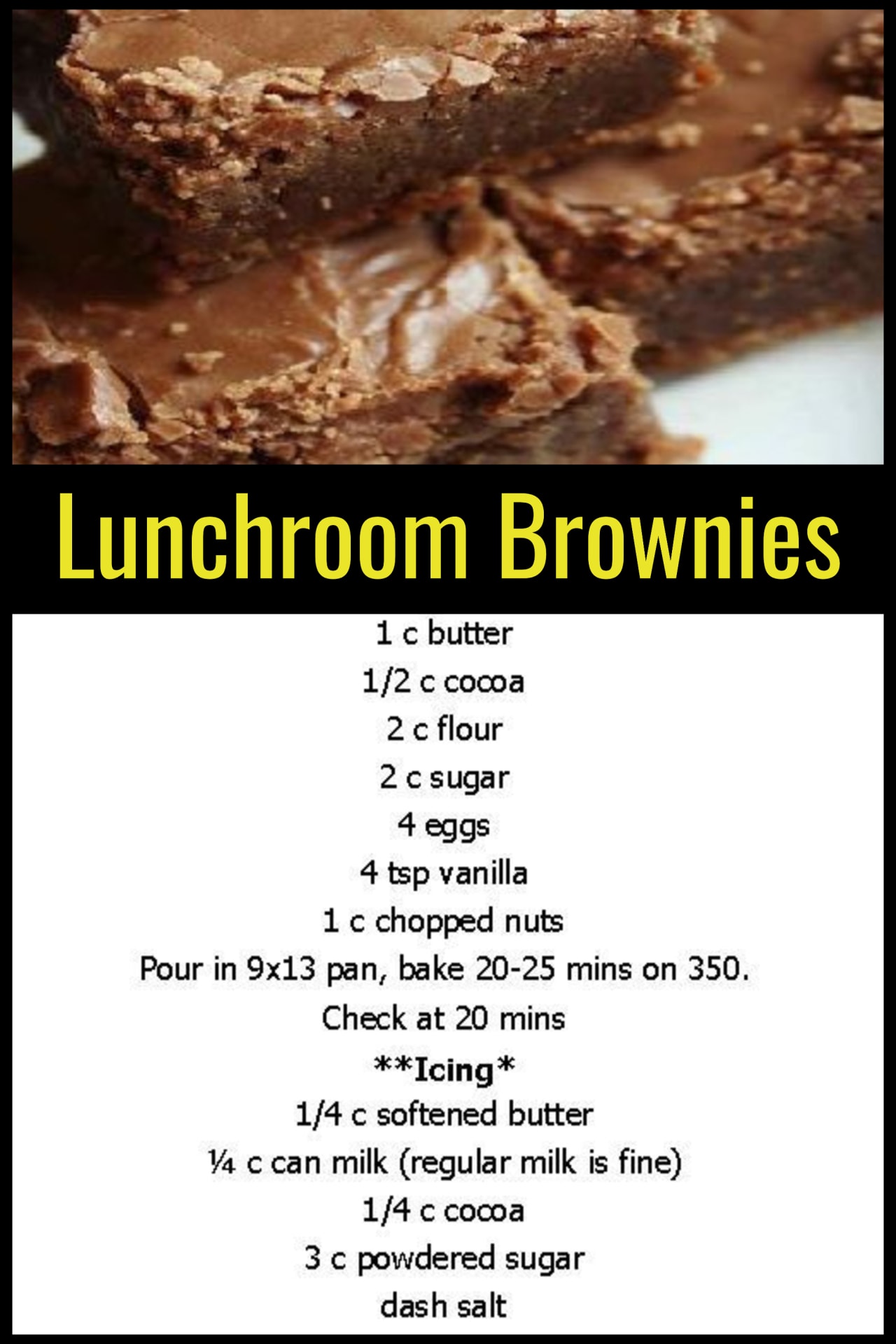 Grandma's Old-Fashioned Banana Pudding Recipe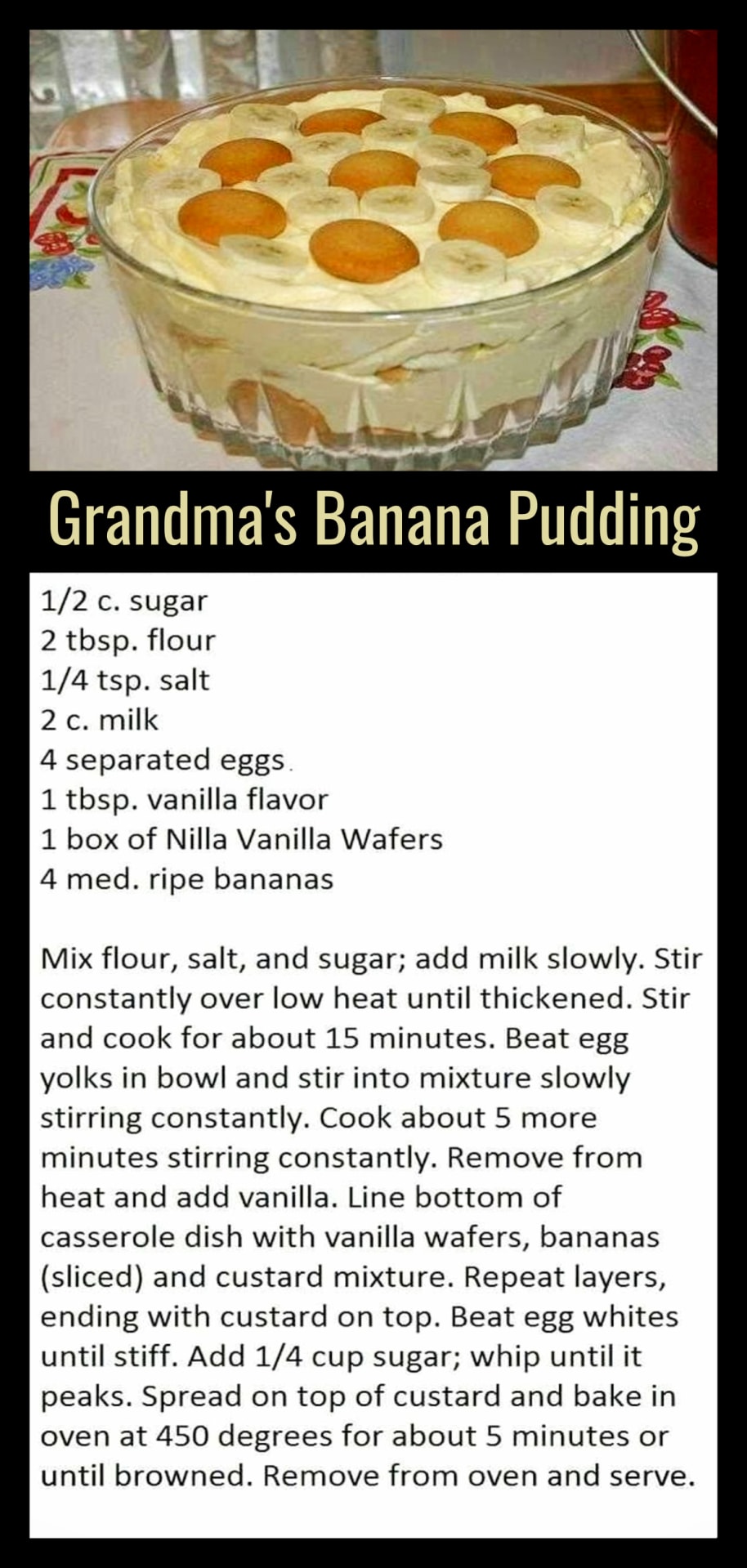 Grandma's Caramel Cake Recipe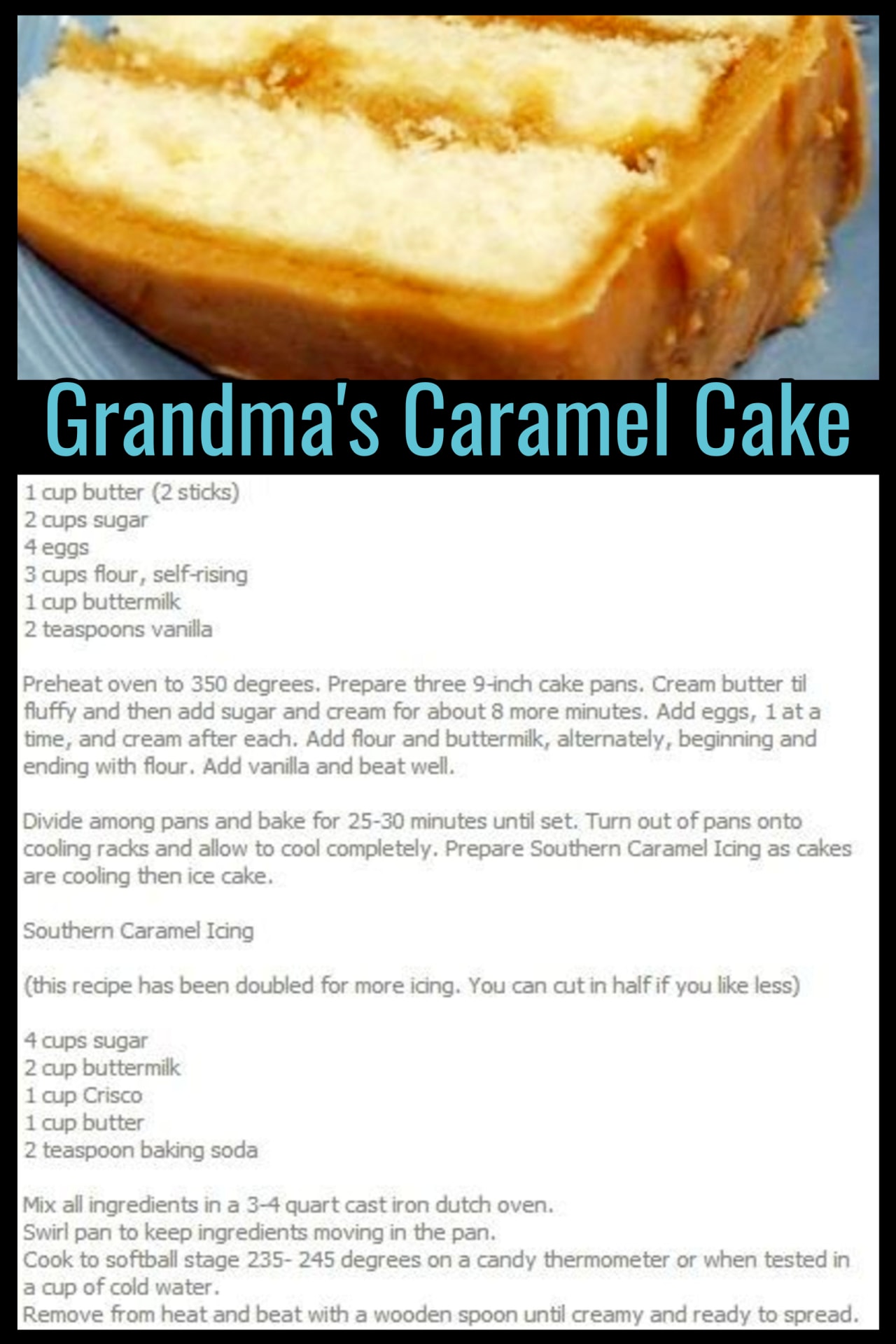 Grandma's Christmas Fudge Recipe
---
---
Grandma's Lemon Loaf Cake Recipe
This old-fashioned Lemon Loaf cake is literally to DIE for – it is so moist and I could drink the lemon glaze by the gallon lol!
It tastes just like Starbucks Lemon Loaf – and if you've had that, you KNOW it's good!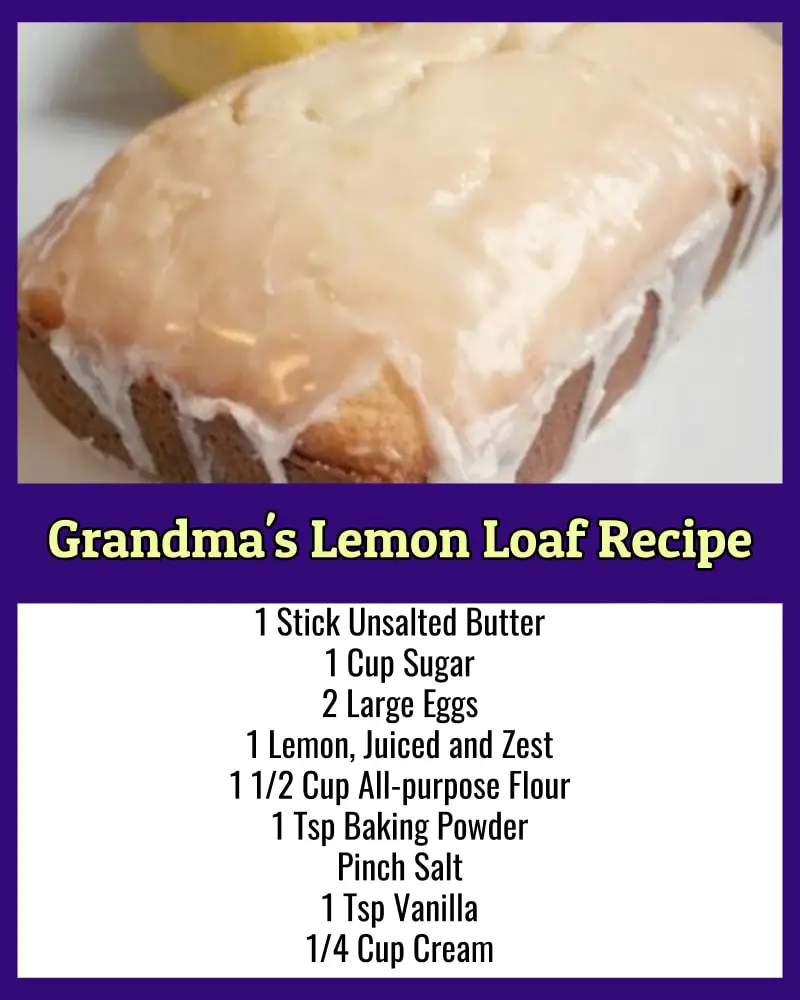 This is one of my favorite brunch cake recipes to make – everyone loves it!
I found the recipe on Facebook here.
✅
Do you love PEACHES?
Me too!
To be honest, peaches are my SECOND favorite.
Blueberries are my #1 favorite!
I keep this blueberry desserts page bookmarked – such creative desserts made with blueberries!
My granddaughter loves the blueberry cookies on that page ALMOST as much as the Cinnamon Toast Crunch WAFFLES (and I have to admit, they're really good.
More Easy Potluck Ideas:
Easter Potluck Ideas – these are all such unique ideas for an Easter potluck, but even as much as I love to bake, the NO COOK desserts are my favorite!
---
Church Potluck Ideas – We cook for large groups at our church potlucks… these are some foods we make and take.
---
Breakfast Potluck Ideas – need ideas for a breakfast potluck? This page has a lot of breakfast recipes for a crowd all made in your crock-pot slow cooker.
---
Christmas Potluck Ideas – having a holiday potluck party at work for your office crowd? Find lots of Christmas potluck ideas here.
---
Easy Potluck Appetizers – quick and easy potluck appetizers and finger food ideas for a crowd.
---
---
More Easy Dessert Ideas
40 Best 5 Minute Dessert Recipes – 1. DIY Mason Jar Cheesecake · 2. 5-Minute Chocolate Mousse · 3. Easy 5-Minute Oreo Ice Cream Cake · 4. 5-Minute Super Berry Smoothie Bowl · 5. 5-Minute Chocolate … read more
81 Church Potluck Desserts Grandma Would Make – Need a praiseworthy recipe idea for an upcoming church potluck? Try any one of Grandma's tried-and-true desserts… read more
23 Best Brunch Desserts – Best Brunch Desserts ; 1. Coffee Cake ; 2. Cinnamon Rolls ; 3. Orange Rolls ; 4. Apple Dumplings ; 5. Banana Bread… read more
32 Easy Desserts To Make at Home – · 1. Easy Dark Chocolate Billionaires · 2. Easy Homemade Caramel Corn · 3. Quick and Easy Baklava Squares… read more
Back To A Specific Recipe: