---
Bacon-wrapped appetizers are simple, yummy and crowd-pleasing appetizer combinations that never fail to impress at any party or Holiday event. That combination of crispy, savory bacon hugging a variety of flavors and filling textures make them the perfect appetizer for entertaining.
Whether you're hosting a party, tailgating, or simply looking to add a touch of creative elegance to your meal without adding extra carbs, bacon-wrapped appetizers are the way to go. Let's take a look at some fantastic recipes for easy appetizers wrapped in bacon to elevate your next gathering.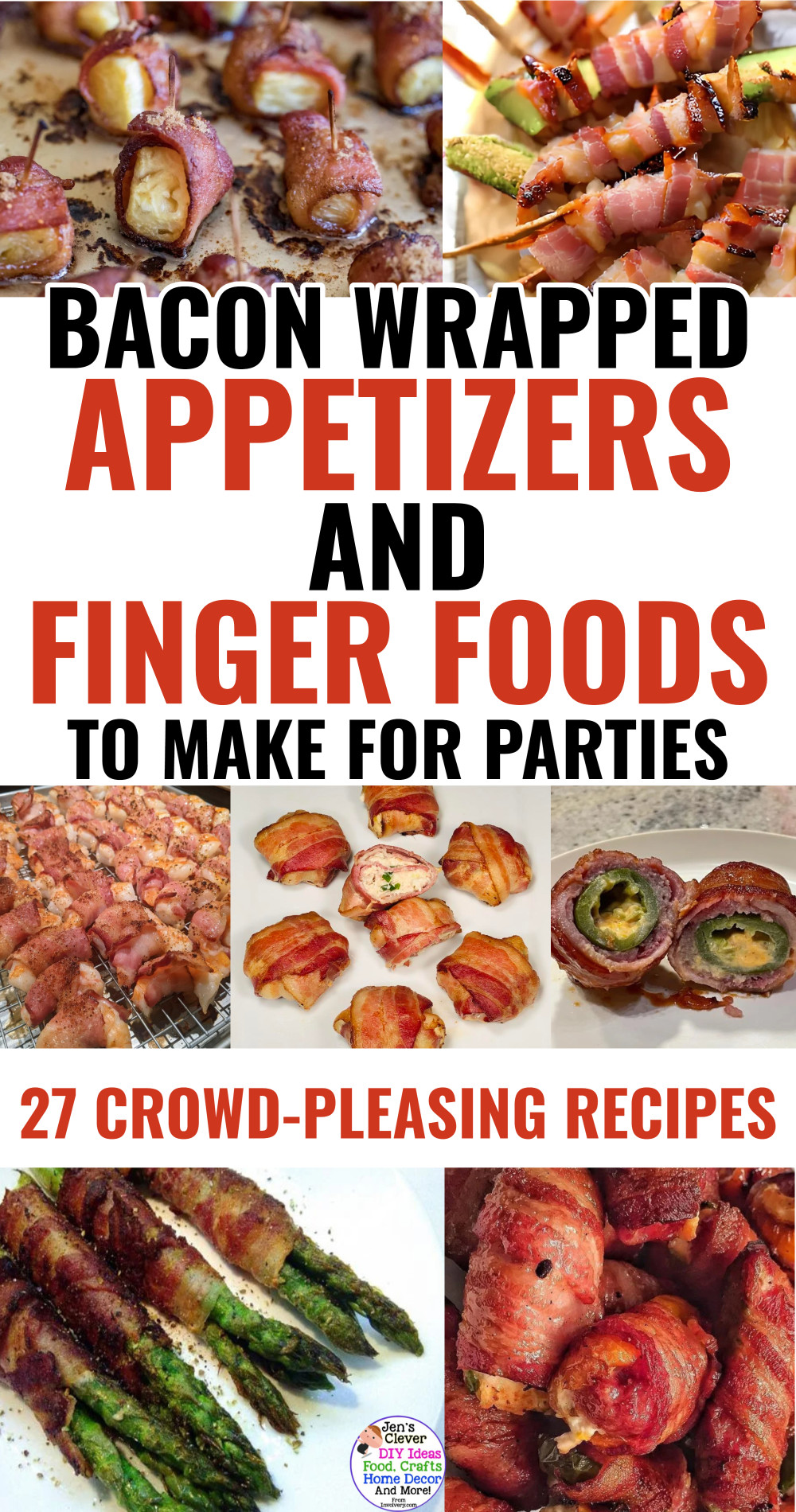 ---
Updated on October 15, 2023
posts may contain affiliate links -Enjoy and feel free to share with your friends!
---
Appetizers and finger foods that are wrapped in bacon are the perfect party food for ANY crowd. C'mon… EVERYBODY likes bacon, right? Even your low-carb eating friends will be gobbling them up! Whether you're hosting a lively party, gathering for some game day football watching, or simply yearning to add a touch of indulgence to your daily meals, bacon-wrapped appetizers are the answer!
1. Classic Bacon-Wrapped Jalapeño Poppers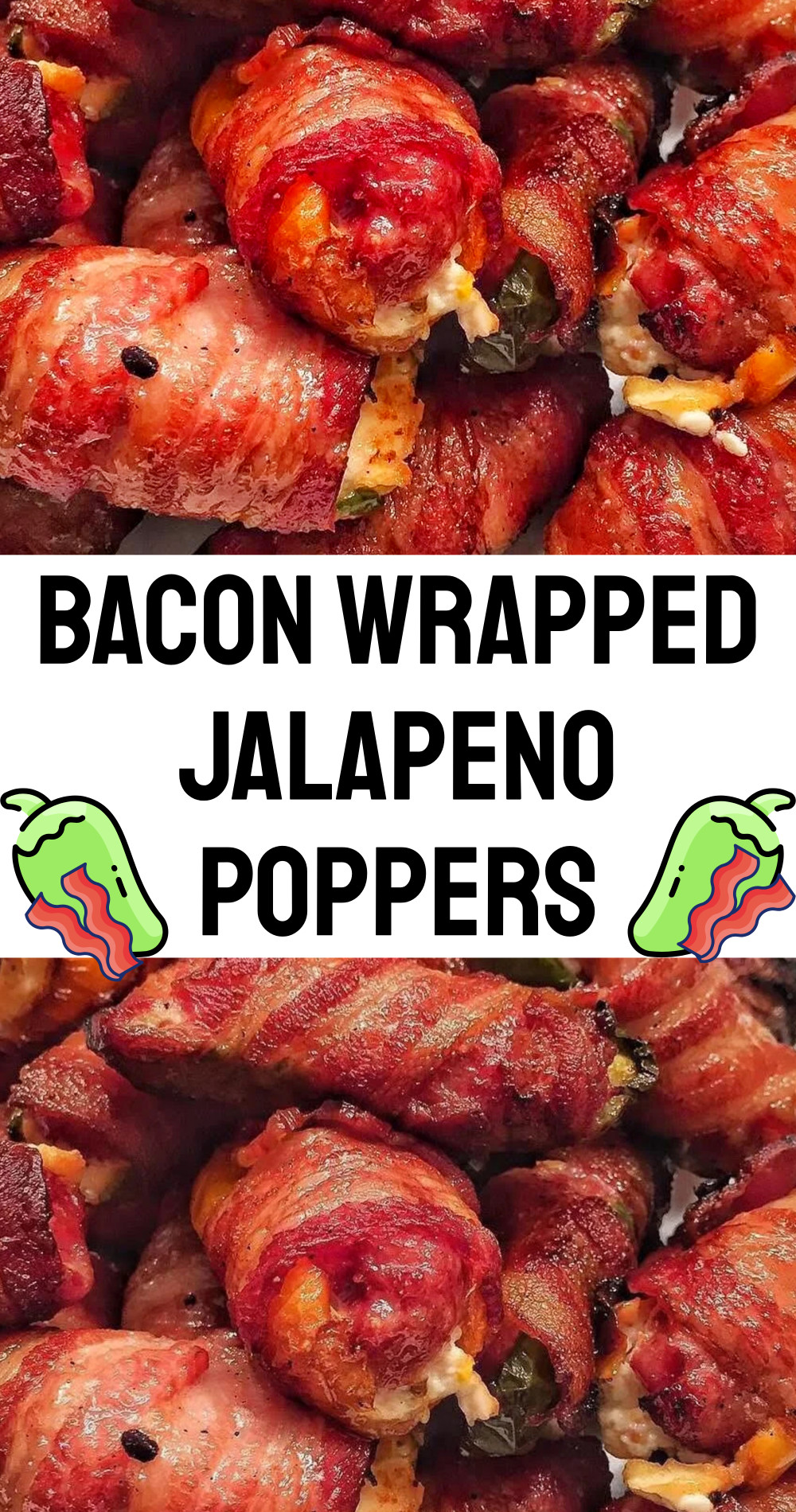 These spicy, creamy, and crispy bites are a timeless favorite. Slice jalapeño peppers in half, remove the seeds, and fill them with cream cheese. Wrap each half with a strip of bacon and secure with toothpicks. Bake until the bacon is golden and the peppers are tender. Serve with a side of ranch or blue cheese dressing for a delectable contrast.
2. Bacon-Wrapped Dates Stuffed with Almonds
The sweet and salty combination of dates and bacon is simply irresistible. Stuff pitted dates with whole almonds, wrap them in bacon, and secure with toothpicks. Bake until the bacon is perfectly crispy and the dates have caramelized. These little bites are a delightful treat for any occasion.
3. Bacon-Wrapped Asparagus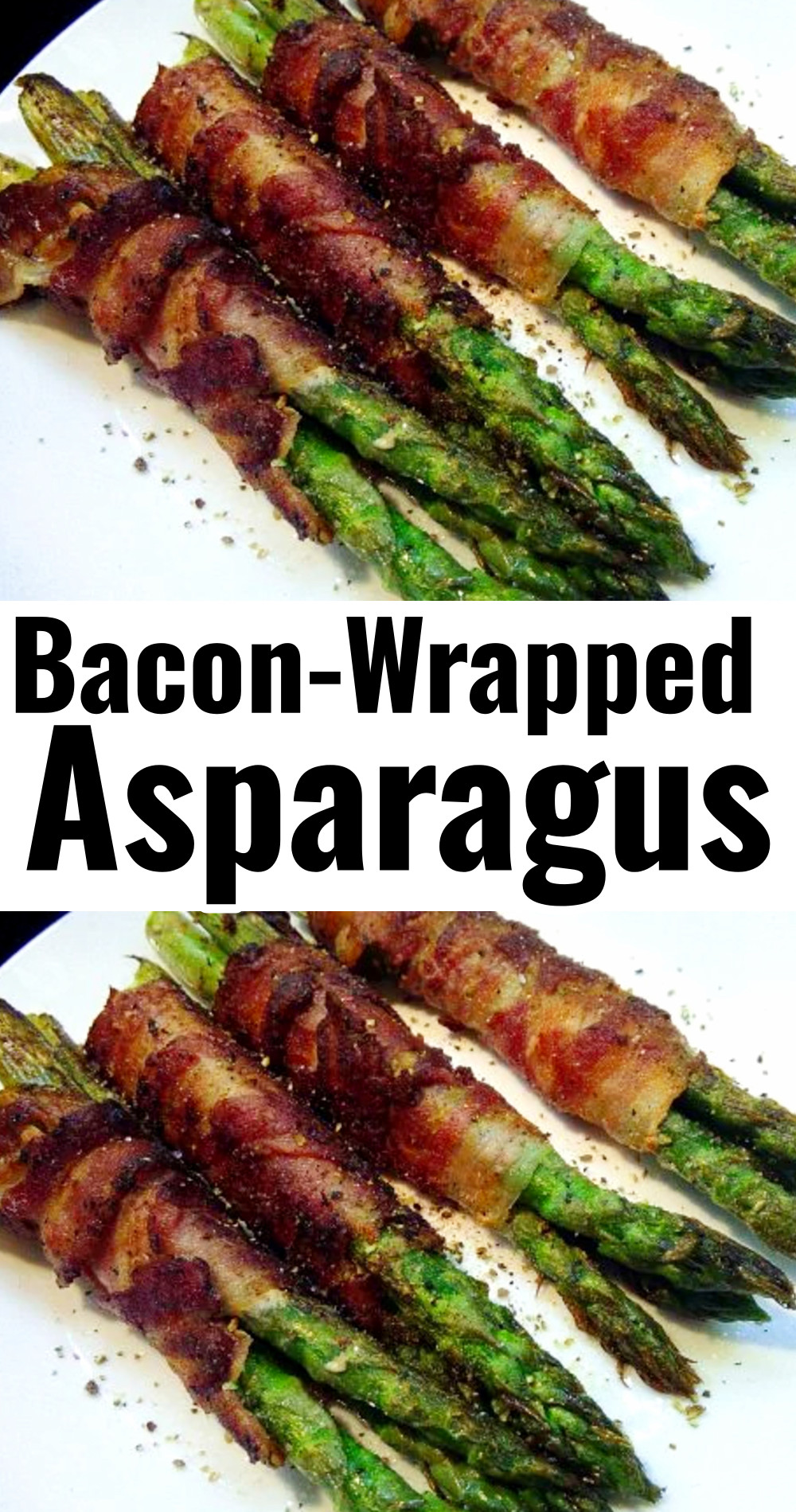 For a healthier twist, consider bacon-wrapped asparagus. Simply wrap bundles of fresh asparagus spears with bacon slices, season with a pinch of salt and pepper, and roast until the asparagus is tender and the bacon is crisp. It's an elegant and delicious side dish or appetizer that gets bonus point because you can also make these in the air fryer.
4. Bacon-Wrapped Meatballs
Meatballs wrapped in bacon are the perfect combination of meaty goodness and smoky flavor. Create your favorite meatball mixture, shape it into small balls, and wrap each with a bacon strip. Bake until the bacon is crispy, and the meatballs are cooked through. Serve with toothpicks and your favorite dipping sauces.
5. Bacon-Wrapped Shrimp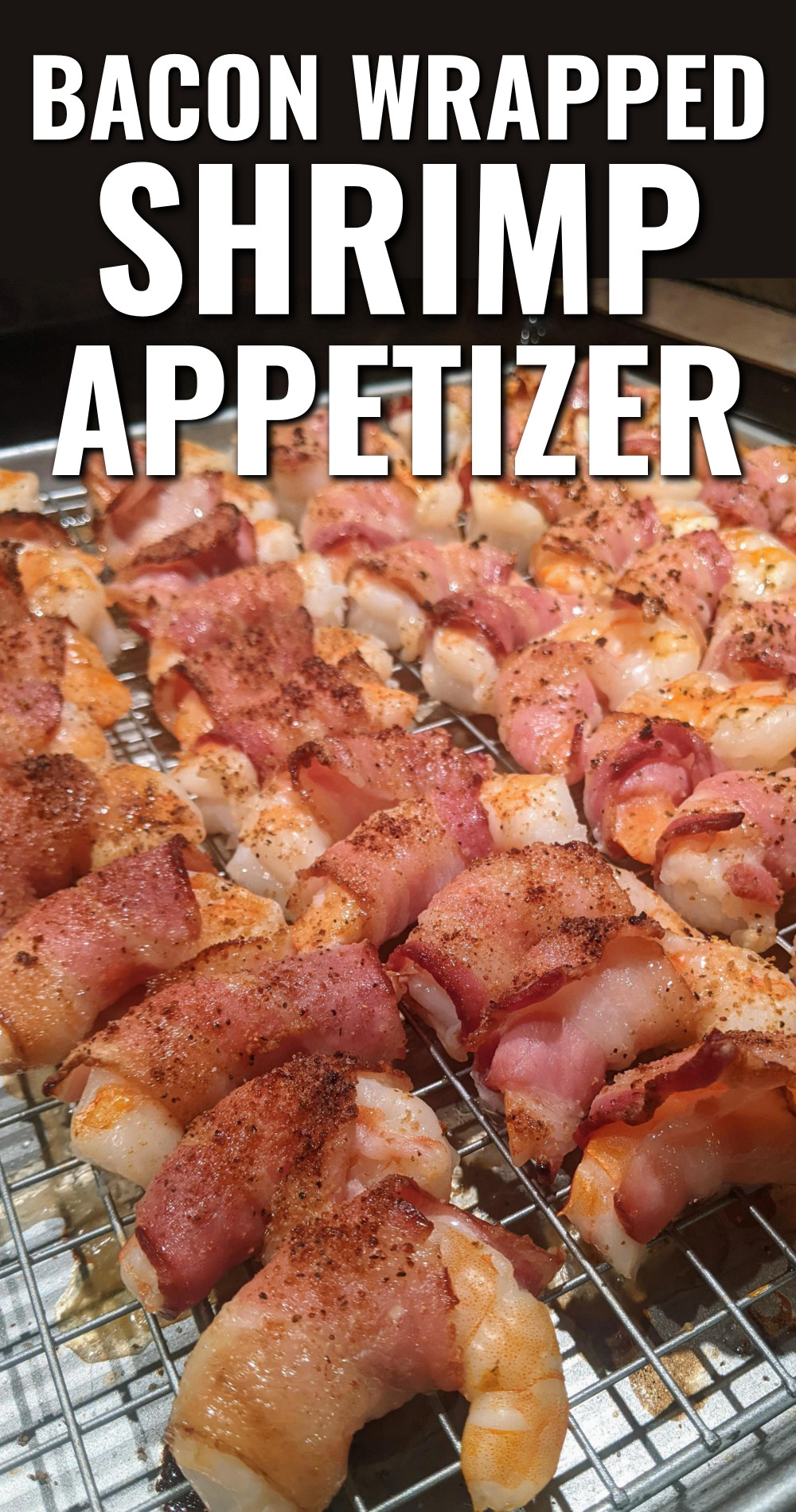 Shrimp and bacon make an indulgent duo. Wrap jumbo shrimp with bacon, secure with toothpicks, and brush them with a glaze made from a mixture of barbecue sauce and honey. Grill or bake them until the bacon is crispy and the shrimp turn pink. The sweet and smoky flavors will leave your guests craving for more.
6. Bacon-Wrapped Mini Hot Dogs
Upgrade the classic hot dog with bacon. Wrap mini cocktail franks with bacon slices and secure with toothpicks. Bake or grill them until the bacon is browned and crispy. Serve with an array of dipping sauces for a fun and delicious appetizer.
7. Bacon-Wrapped Avocado Fries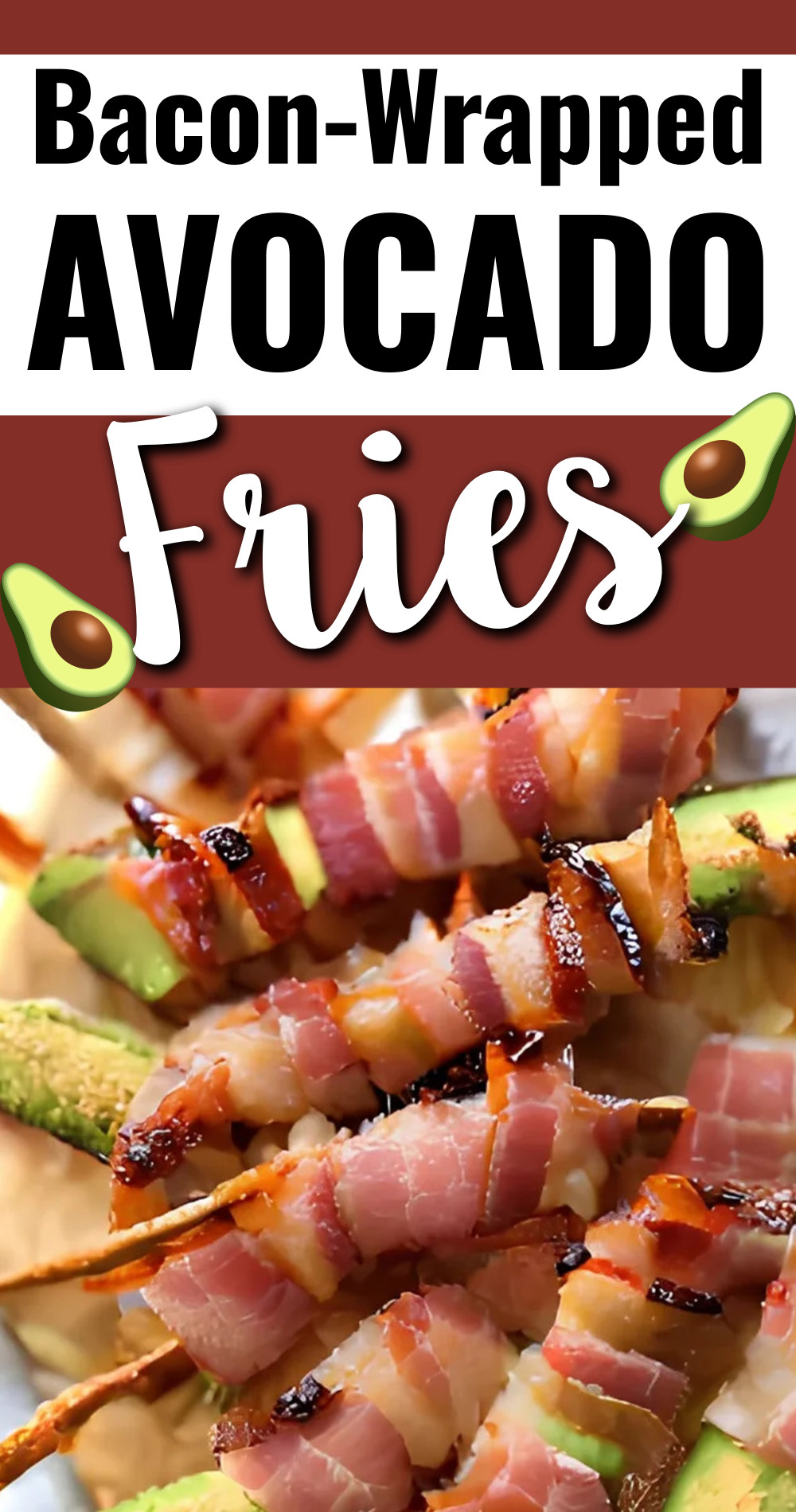 Creamy avocado slices are wrapped in bacon, coated in breadcrumbs, and baked until golden. The result? A creamy, crispy, and irresistible appetizer that combines the richness of avocado with the smokiness of bacon. I found a really good recipe for them here.
8. Bacon Wrapped Pineapple Bites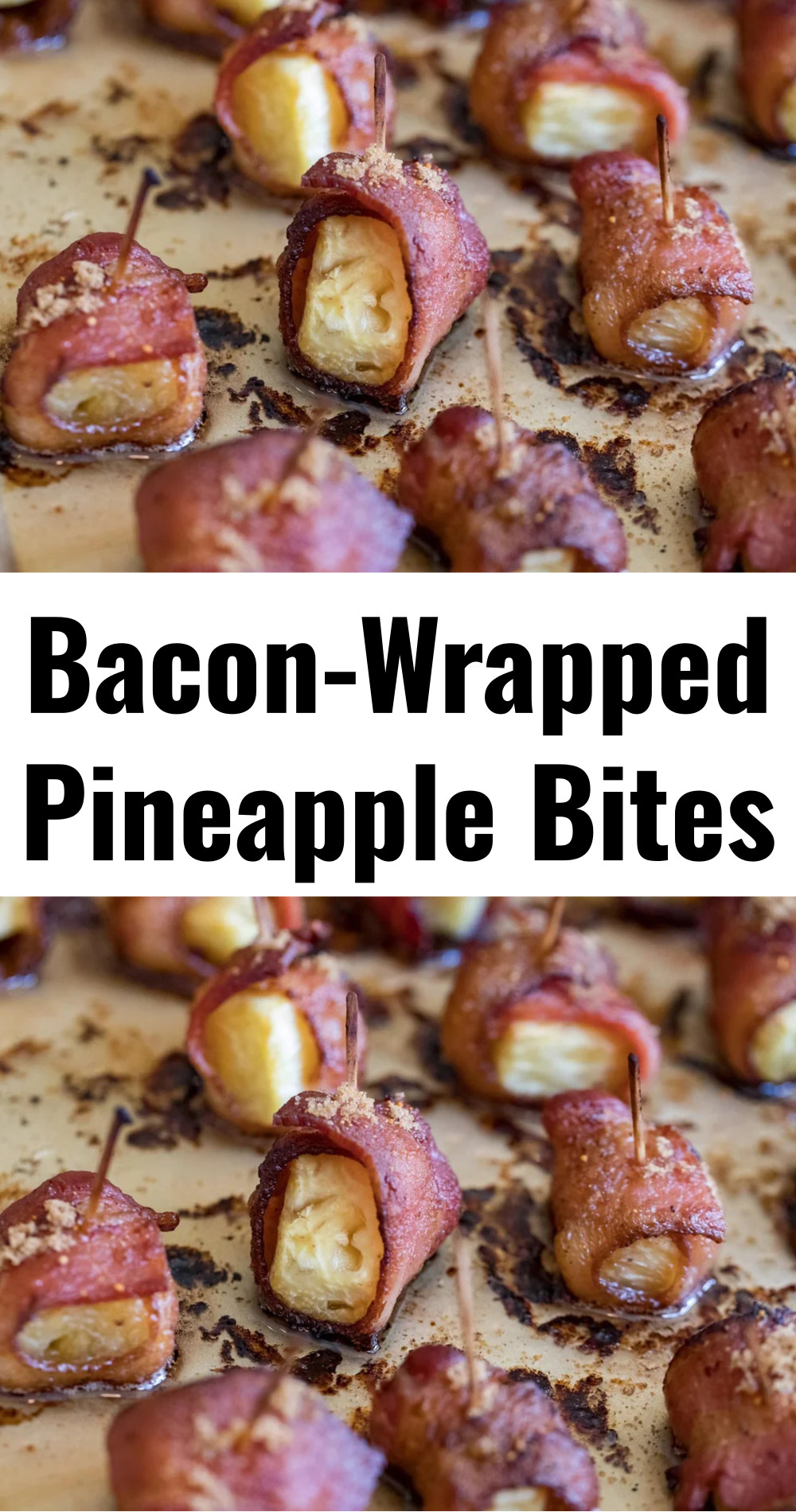 Wrapping pineapple chunks in bacon and tossing them on the grill for a few is probably MY crowds FAVORITE bacon wrapped appetizer I make.
There's something about that combination of sweet and salty that just goes together perfectly. For an added flavor boost – sprinkle some brown sugar on these toothpick appetizers after you take them off the grill.
3 More Bacon Wrapped Appetizers
Bacon-wrapped appetizers are versatile, flavorful, and sure to be a hit at any gathering. Whether you prefer sweet, spicy, or savory combinations, these recipes offer a wide range of options to suit every palate. So, the next time you're looking to impress your guests, consider including some of these bacon-wrapped delights on your menu. Your taste buds will thank you, and your guests will be coming back for more.
More Easy Appetizer Recipes
Pin For Later?