---
Easy Busy Boards and Homemade Latch Boards For Toddlers Even YOU Can Make To Give Your Toddler HOURS Of Busy Sensory Play –
I just LOVE all these pictures of do it yourself sensory board ideas for toddlers, preschoolers & babies that you can make! Such a cute handmade birthday gift idea for your little one AND these activity boards will keep them happy, quiet and busy for hours all while developing their fine motor skills.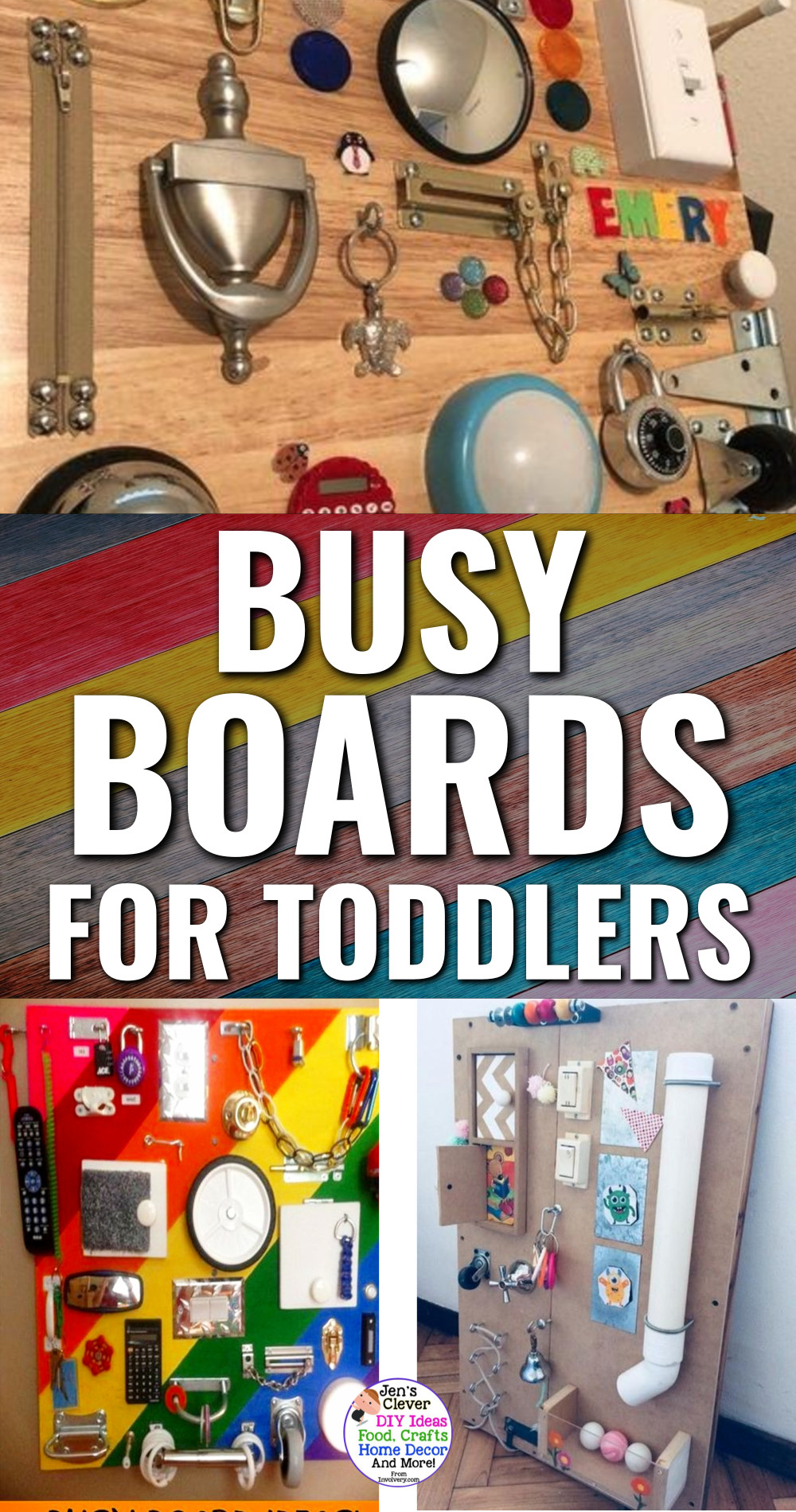 ---
Updated on September 11, 2023
posts may contain affiliate links -Enjoy and feel free to share with your friends!
---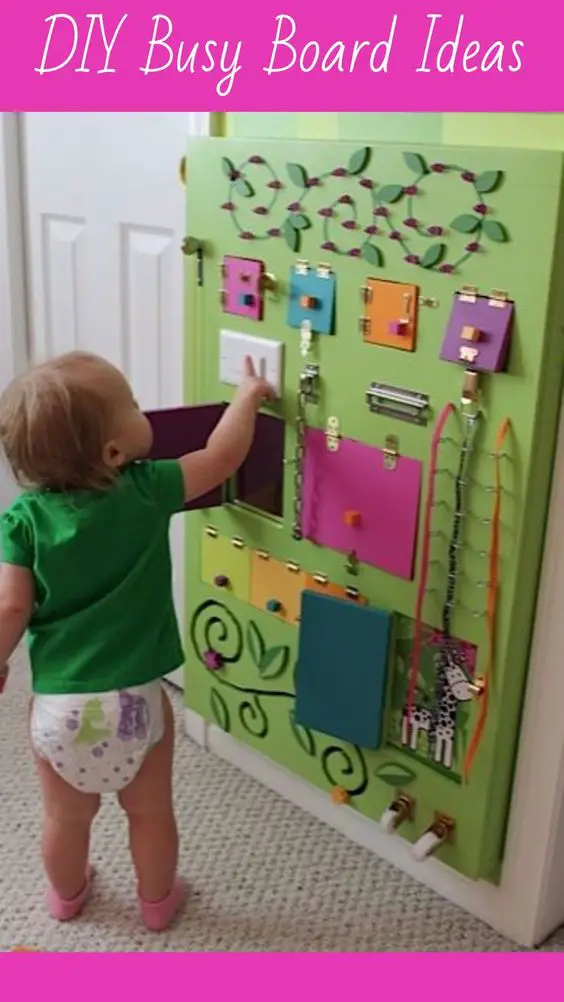 Have you thought about making a sensory board for your toddler or preschooler?
All kids LOVE homemade busy boards – hours of entertainment for them…and hours of calm for stressed out moms.
There's a reason they're called "busy boards" – and for busy, tired parents of toddlers, these are the best toys of all.
✅ Have you seen all these cute "busy toys" on sale on Amazon? Some GREAT deals!
I found some SUPER great toy deals on that page!
If your kids love toys (grin) and you love saving money on toys they will actually play with – be sure to check out this page.
Let's take a look at some super creative and unique toddler busy board ideas that we just love.
Here's just a small sample of the activity board ideas you'll find on this page below: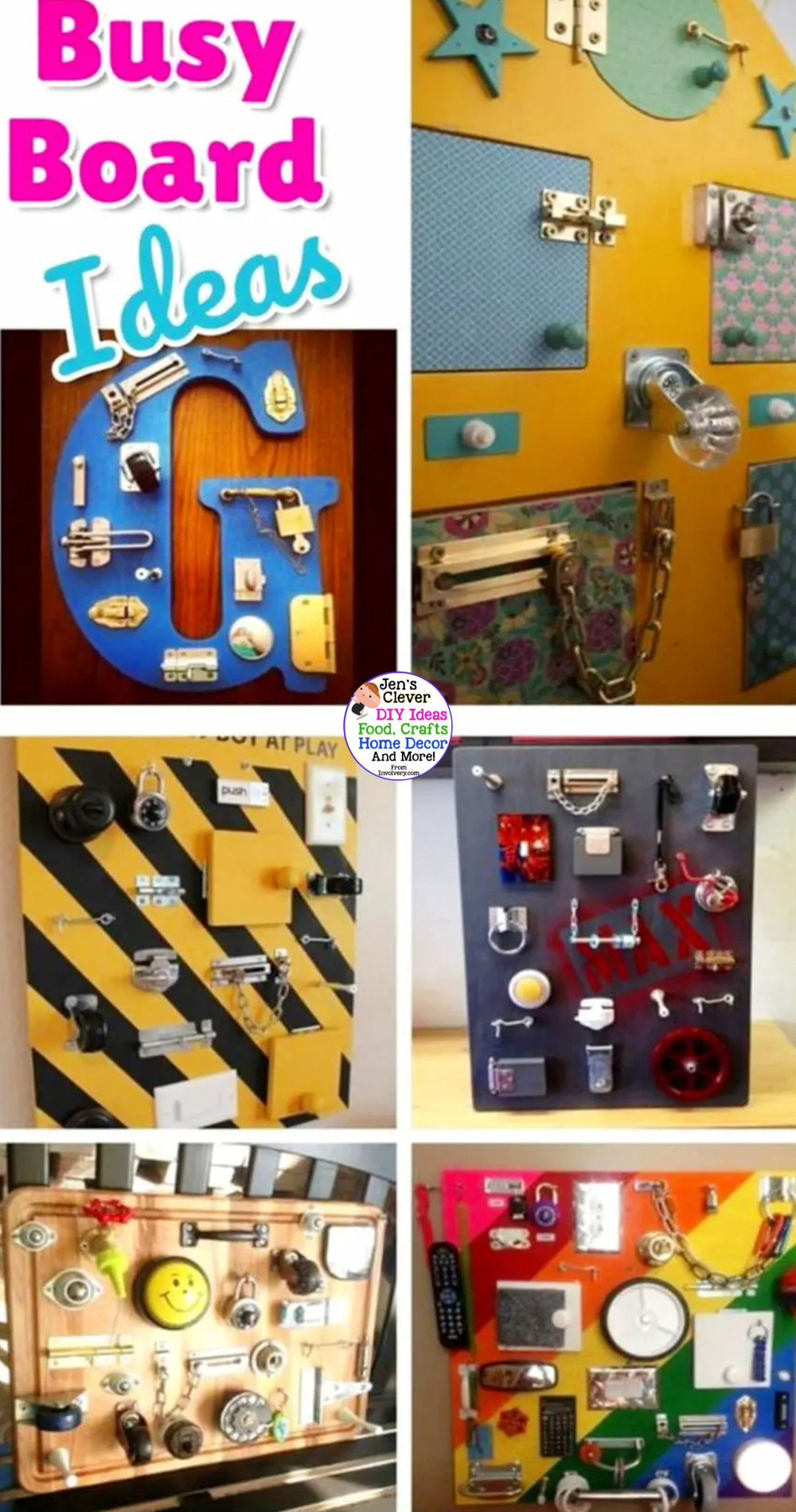 These homemade activity boards are relatively easy for you to make yourself with random household objects you probably already have around your home.
Add some bright color or some personalization, like the bright green board, and you have an AWESOME sensory activity board that your child will love.
I'm sure we can all agree – Parenting sure is easier when your baby, toddler or pre-schooler has fun and educational toys to play with.
These "busy boards" ARE educational – and they're easy to make at home.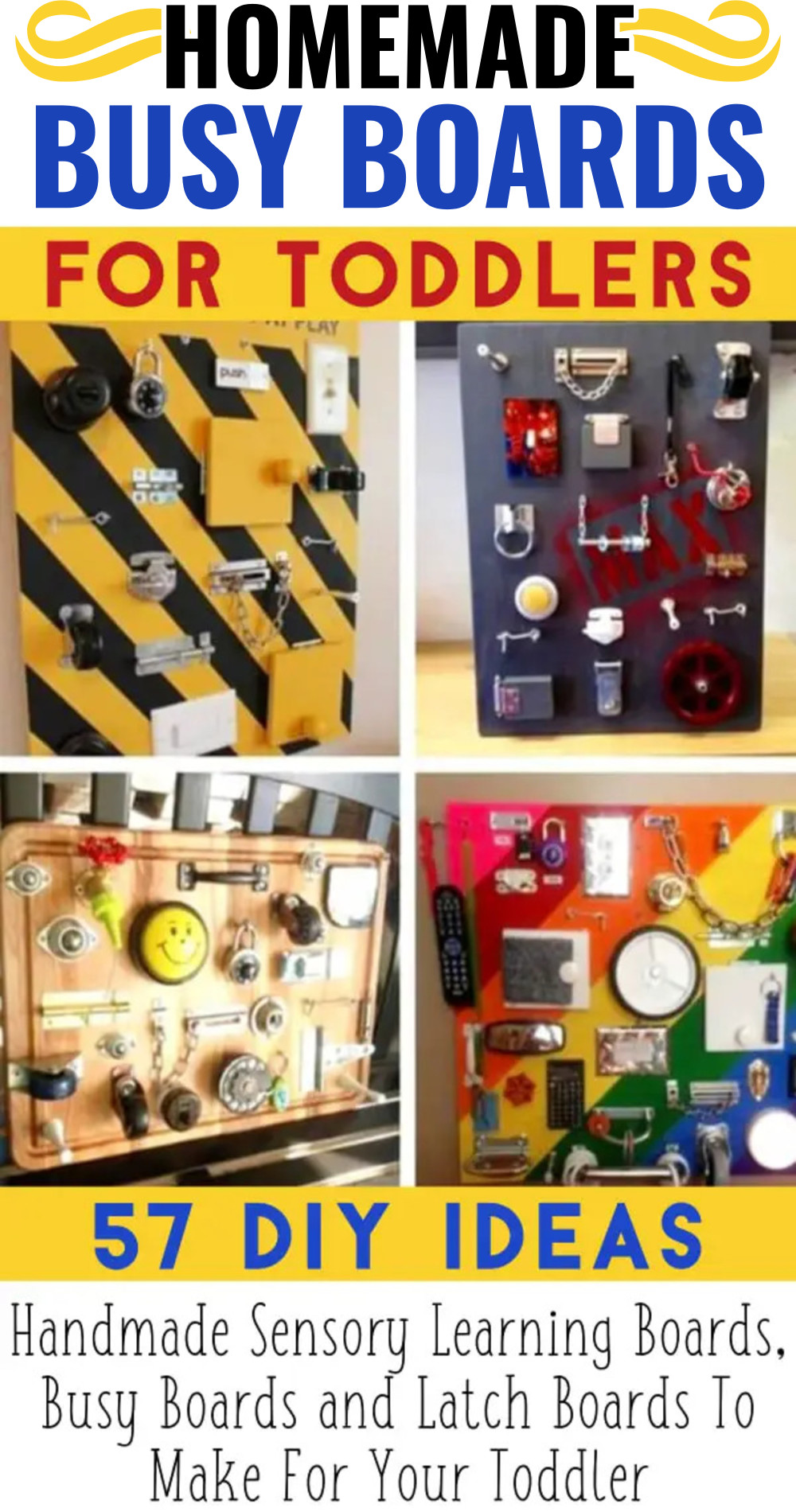 Below are 16+ really awesome home made sensory busy activity board ideas (and 'latch board' ideas) and some DIY busy board instructions and tips as well.
✅ Sensory Board DIY Ideas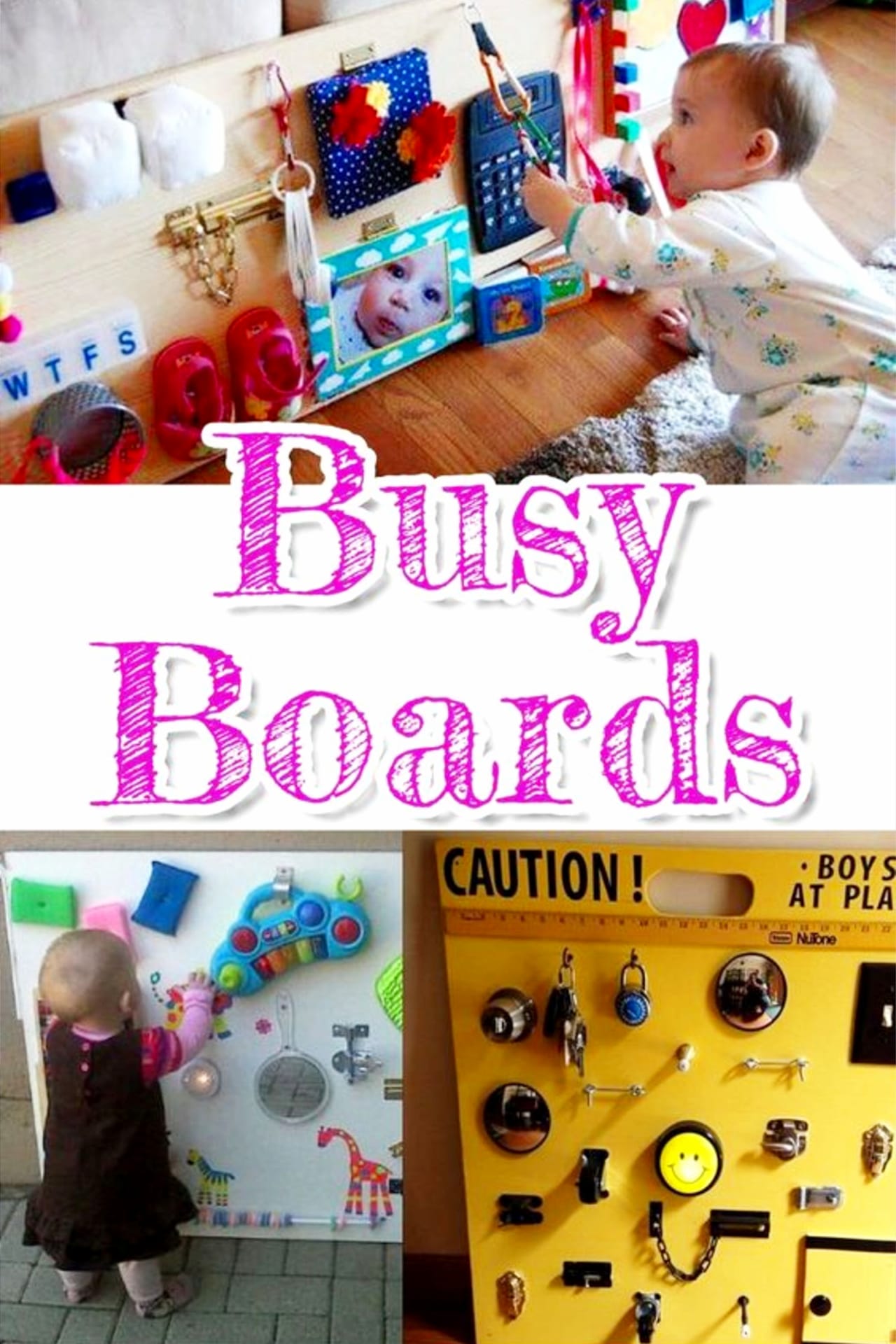 LOVE all these unique sensory boards in the picture above. Latch Boards are super fun toddler activity boards and super easy to make at home.
Sensory Board Idea for Boys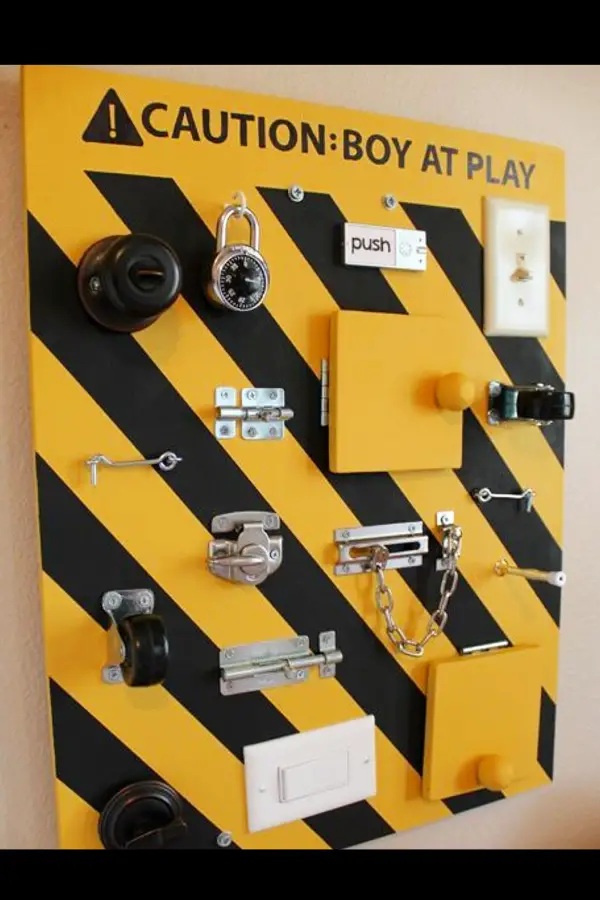 We just love the way this boy-themed sensory board is set up – isn't the background perfect? The colors alone will be sure to draw attention.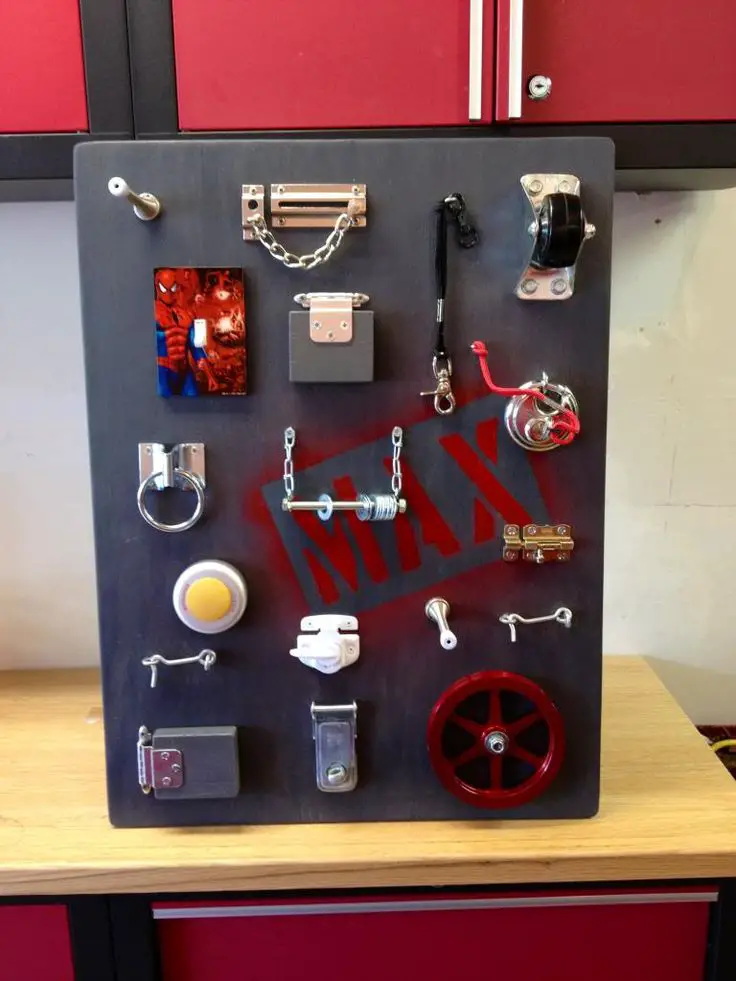 Easy DIY Sensory Board Idea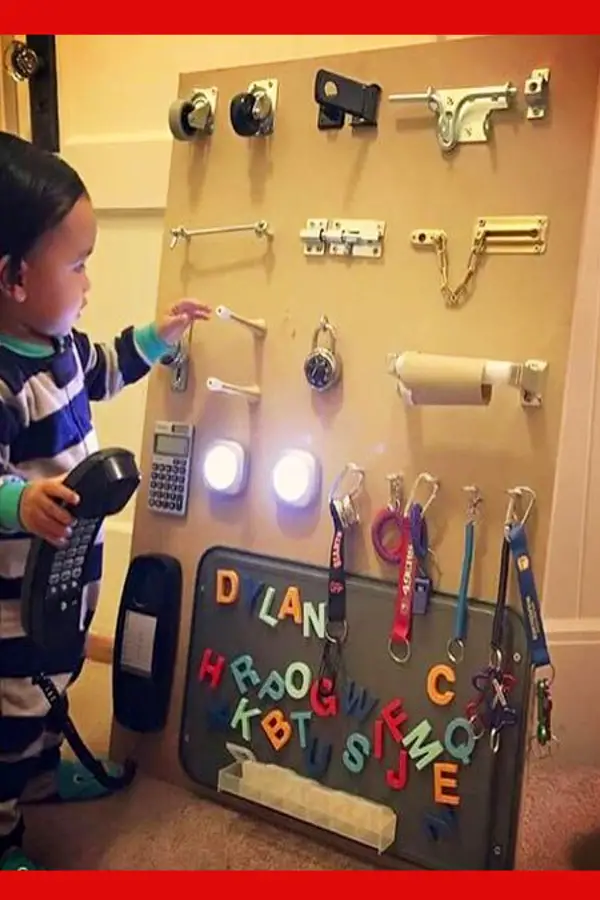 How fun is THIS sensory board??!?! The push lights, and magnet letters and all those fun gizmos… love the phone, too!
Busy BOOK Idea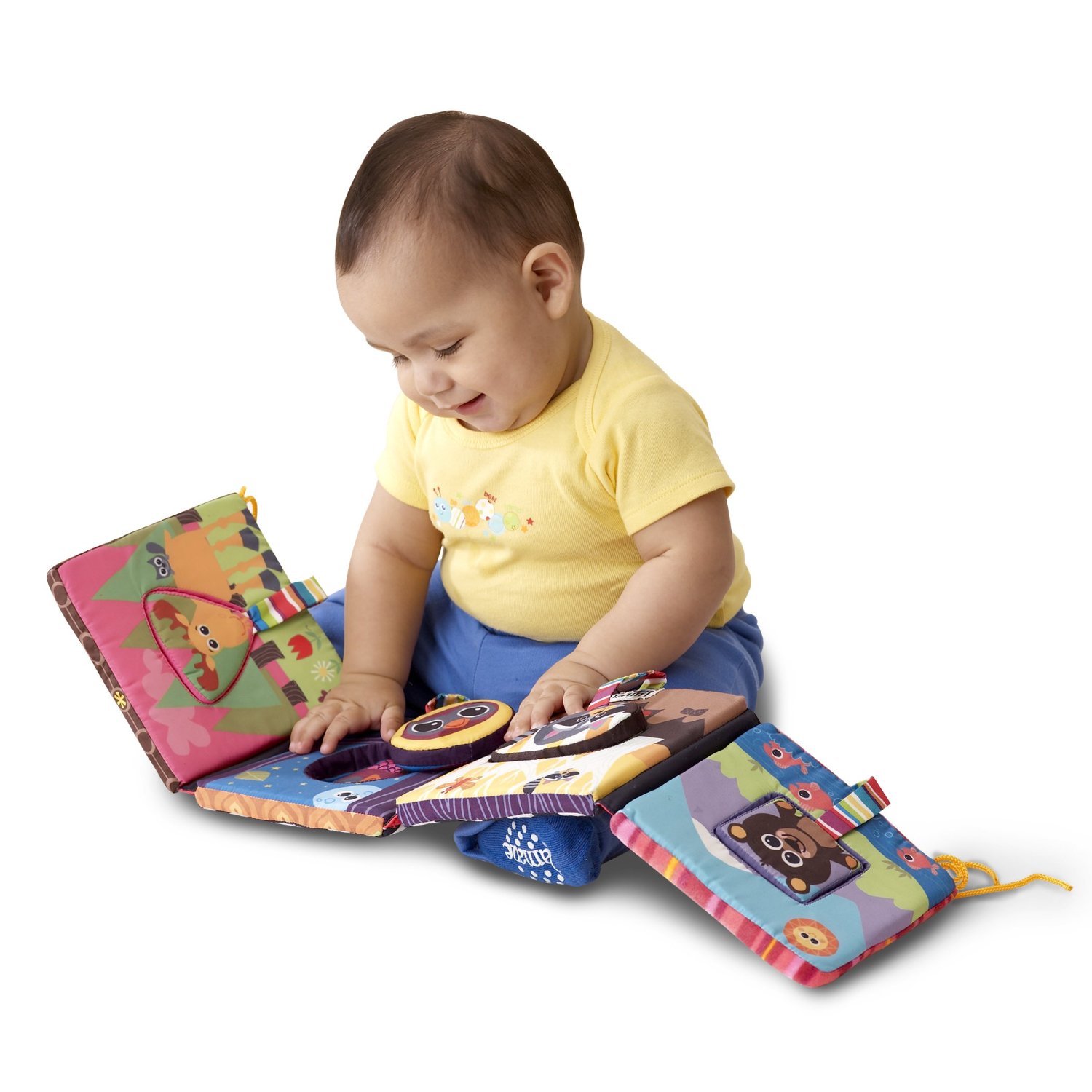 We wanted a "busy" activity that we could take with us. We found this Busy Book made by the folks at Lamaze…and she loves it!
LOTS of parents love it!
DIY Upcycled Car Dashboard Busy Board
LOVE this cute idea! All the boys here love driving and playing with cars so there is no doubt they would love this board!
DIY Baby Crib Busy Board Idea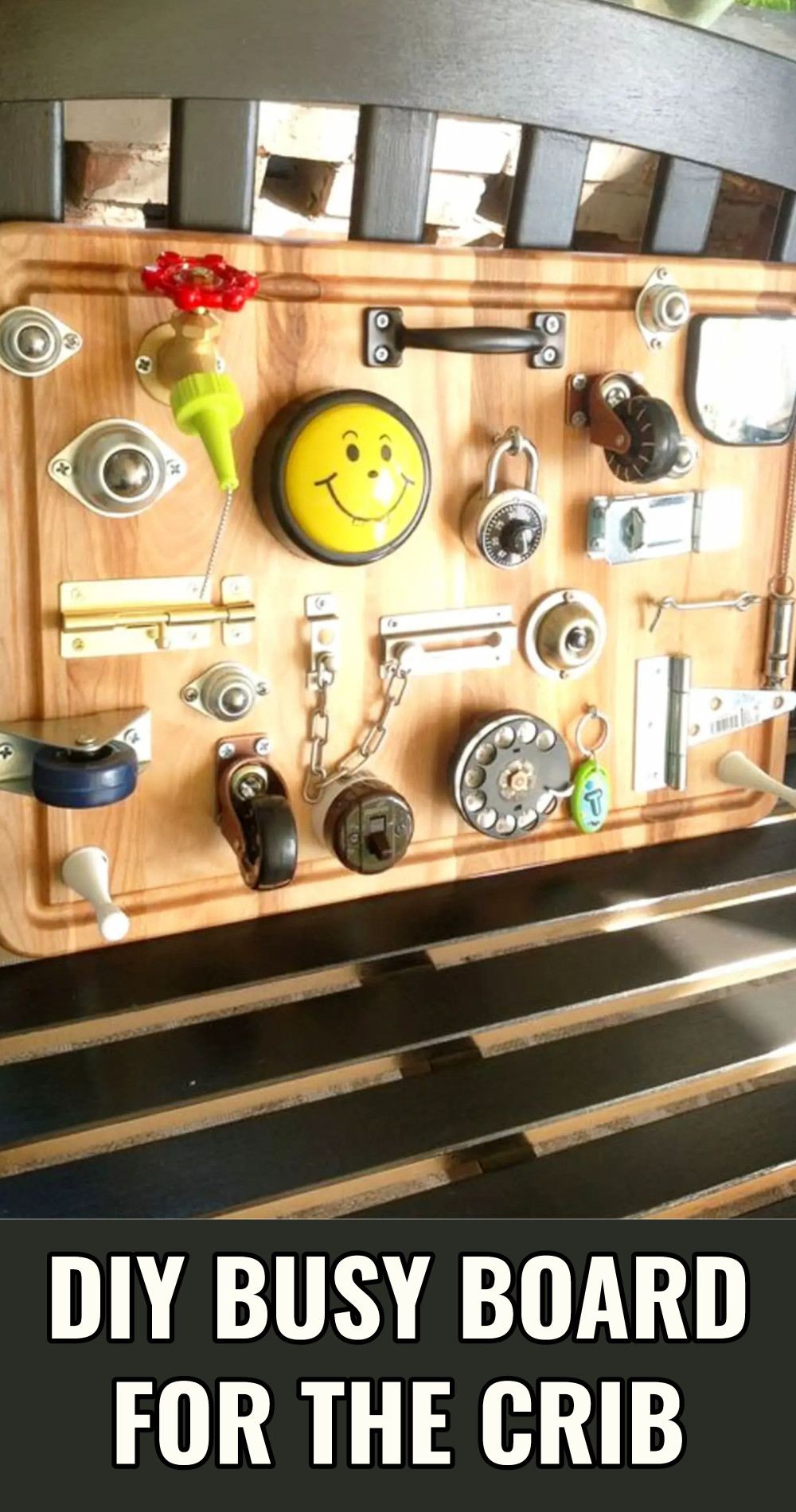 This is a smart idea – it looks like they used a big wood cutting board for the base of the sensory board. Heck, even I could do that!
What If You're NOT a DIY'r?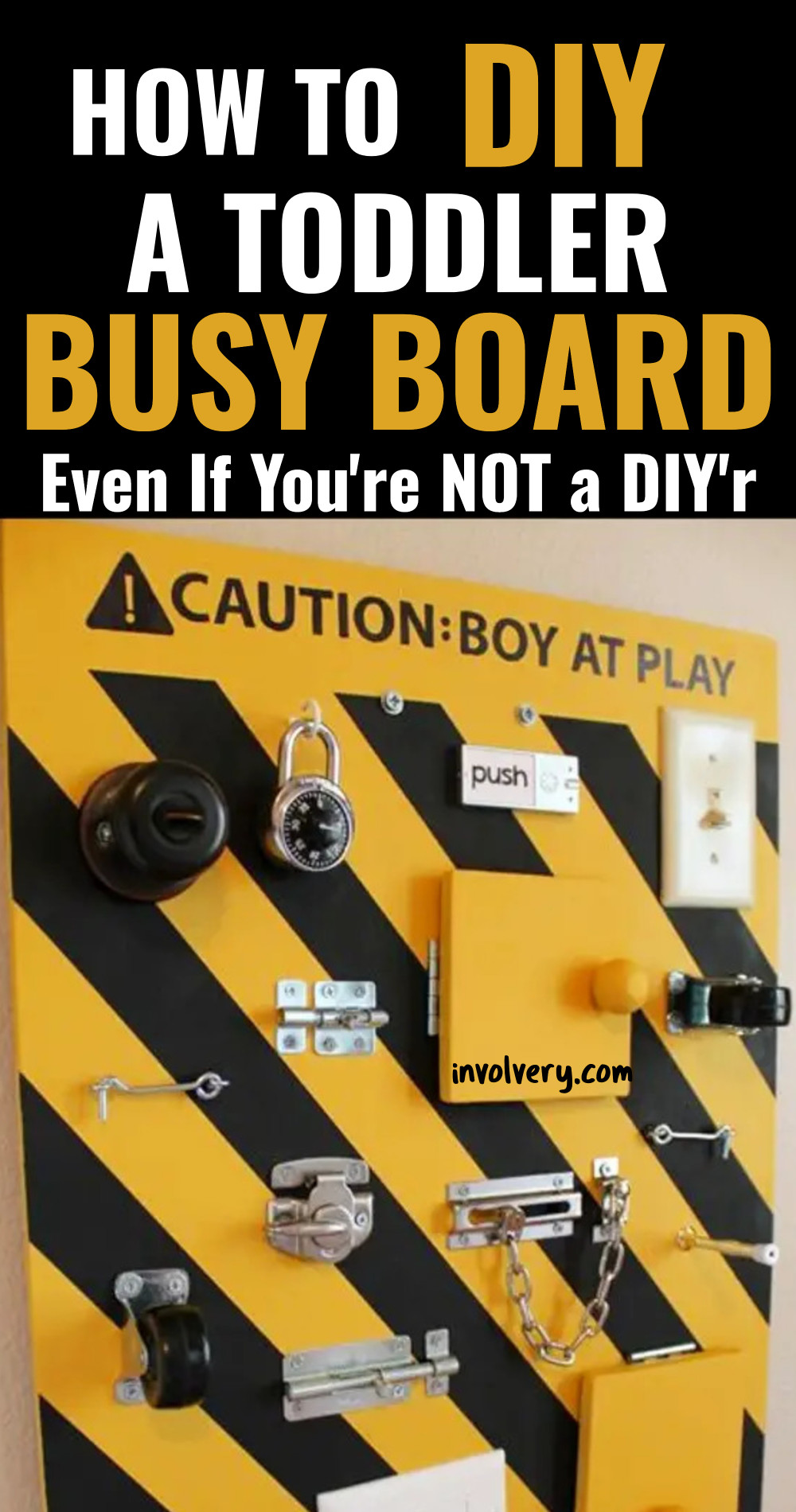 If you consider yourself "DIY challenged", don't think making a busy board is too hard.
It's really just a matter of rounding up random household items and scraps that are all safe – and then finding a board to attach them to.
Take a moment and watch the quick video below and see how Cullen made an adorable busy board for his toddler girl.
As you'll see, it's not that complicated – and totally worth the effort!
Toddler Busy Sensory TABLE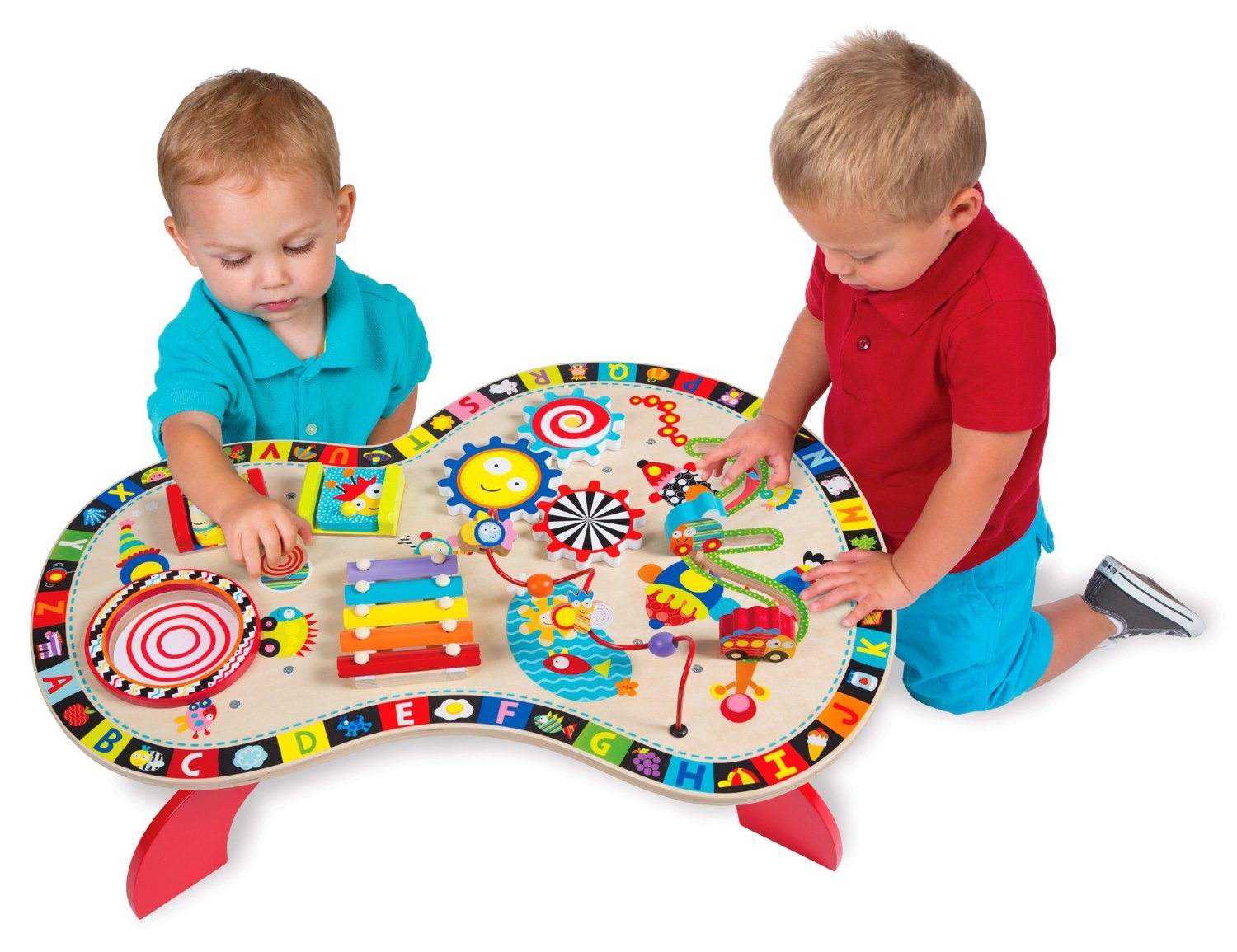 My sister has twin boys that are toddlers. She and her husband decided to get this busy table for toddlers for them…and it sure was worth the money!
See the busy table up close here.
I bet the crafty parents could make something like this.
DIY Sensory Board with Primary Colors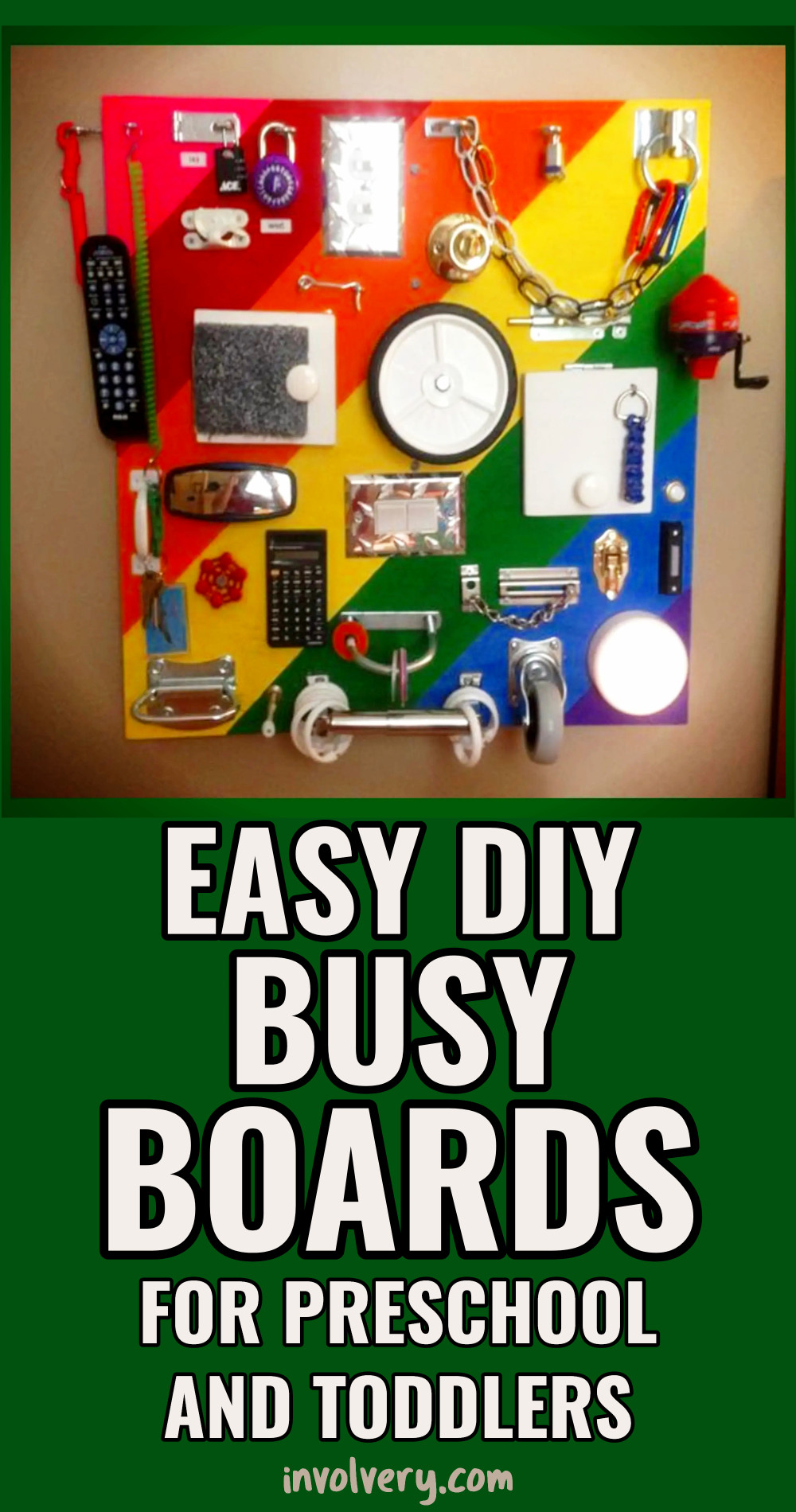 The primary colors painted on the background of this awesome busy board make it much more appealing to toddlers. This sensory board sure is a BUSY board… look at all the fun stuff!
Best Sensory Toys – Ages Birth to 24 Months
Best Sensory Toys – Ages 2 – 4
DIY Latch Board Ideas for Toddlers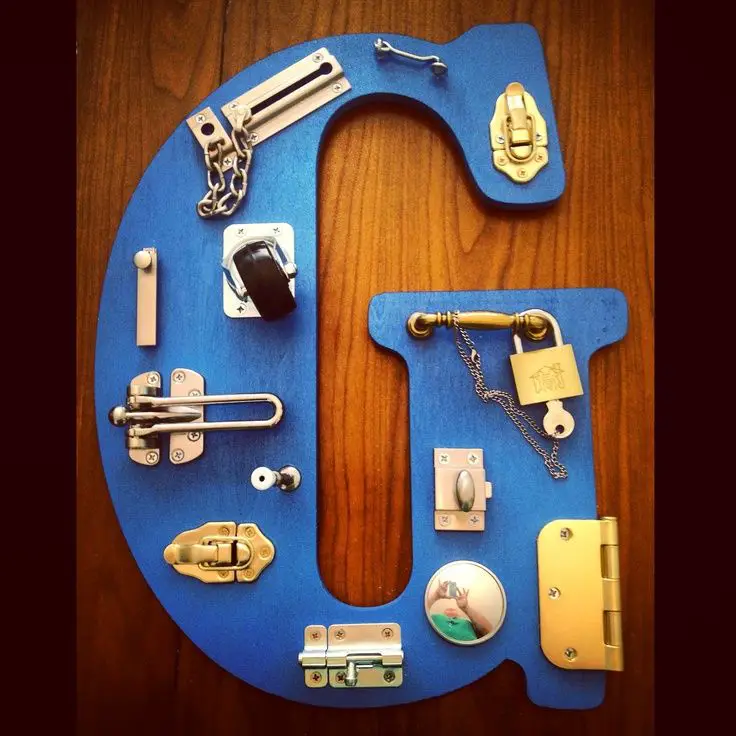 DEAL ALERT: These Sensory Toys are on Sale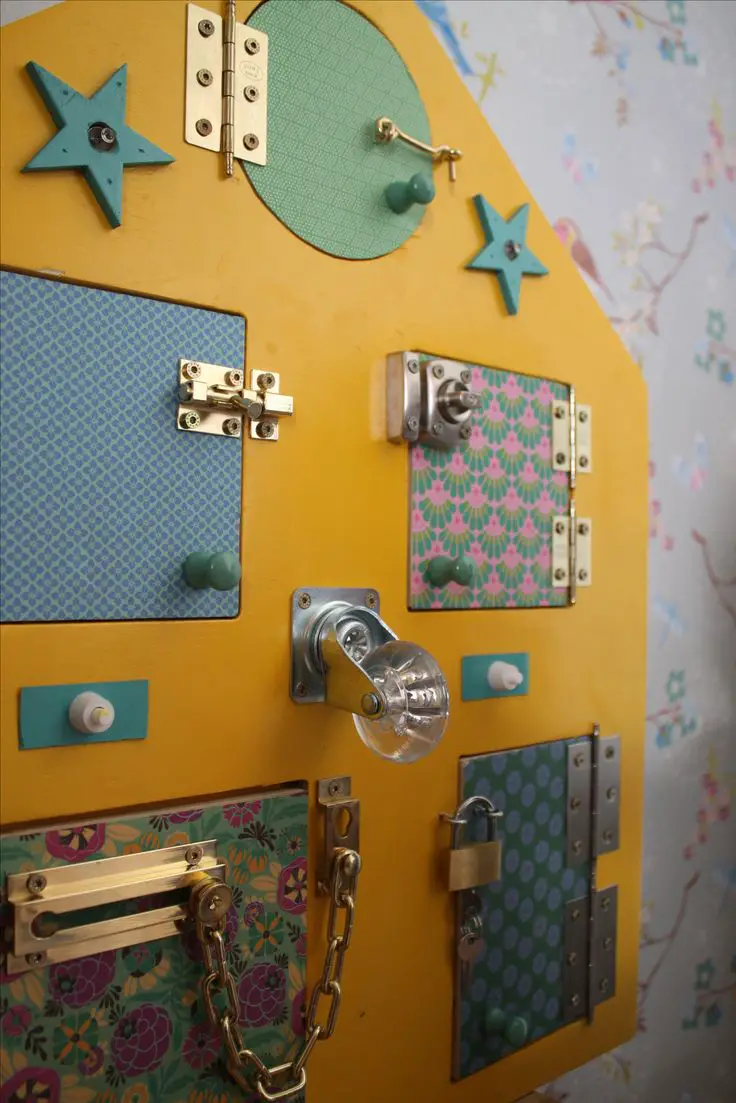 $21.99
$24.99
in stock
29 new from $18.99
$17.49
$19.99
in stock
16 new from $16.99
$29.99
in stock
5 new from $24.99
Last updated on November 10, 2023 9:24 am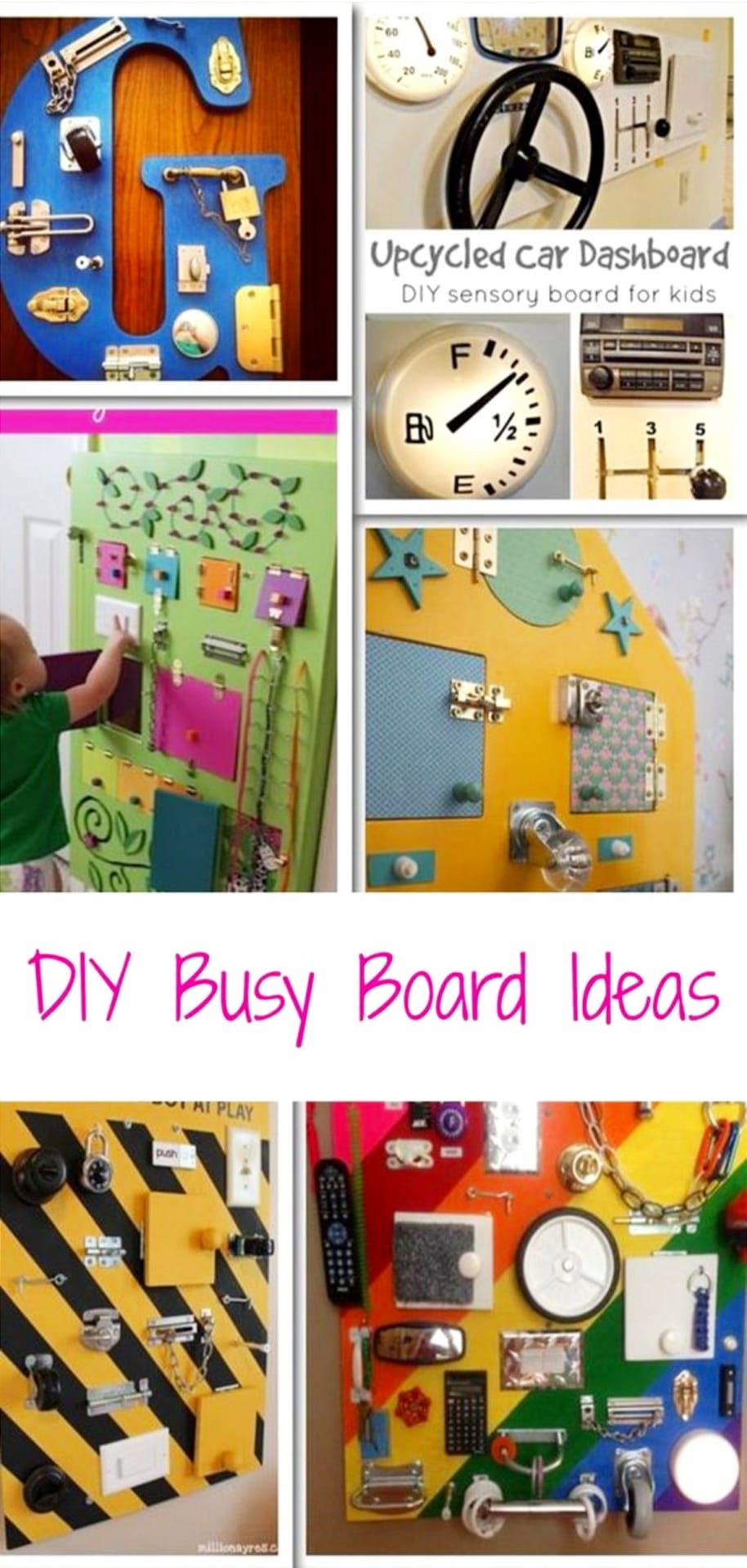 Last updated on November 10, 2023 9:24 am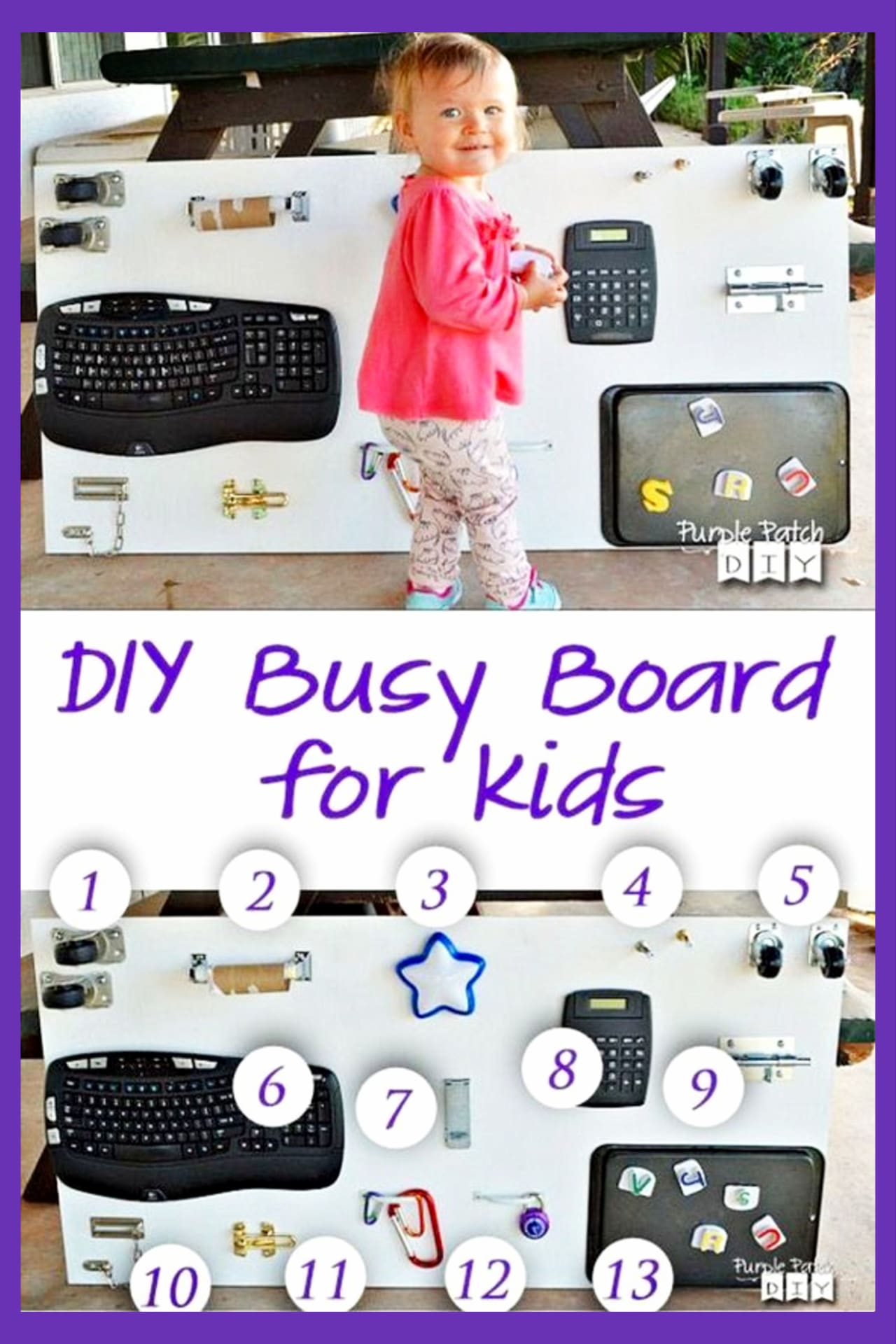 Pin For Later?