---
Color Theme Party Decorating Ideas and More For Adults Parties In ALL The Colors –
Sorry kids, these color party ideas are for the grown ups. Whether it's a Galentines Girl's Night or a birthday party, you'll LOVE these color-themed party ideas – but they're not for kids! Hey, we 'big kids' love color-themed parties too! Let's look at trending TikTok colors, to decorating and color party planning tips. Below you will find MY favorite Color Party DIY decorations and themes that are just for ADULTS. From classy to over-the-top TikTok trends color parties, I've got you covered.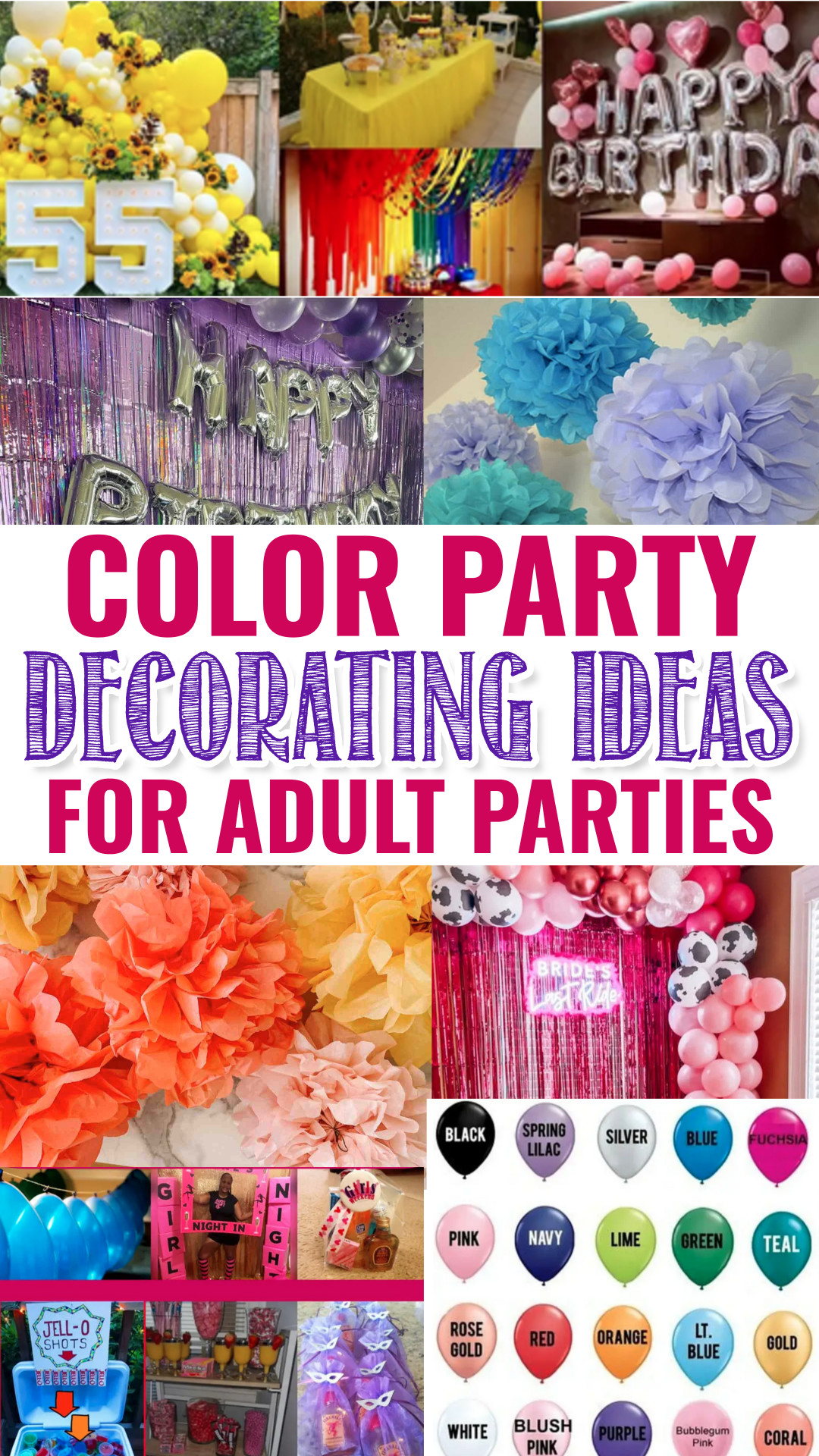 ---
Updated on October 6, 2023
posts may contain affiliate links -Enjoy and feel free to share with your friends!
---
So… what IS a Color Party?
If you're new to this party theme craze that's SUPER popular party theme trend on TikTok…
A Color Party is a party theme centered all around one color. Everyone wears that color, the decorations are all that color and the food/drinks are all that color theme too.
For example, I once watched a Teen Mom episode (don't judge!) where Brianna found out she won in the lawsuit with Kail (don't get me started on all that ha!)
ANYWAY…
Brianna threw a Color Theme Party to celebrate her victory.
The party color was hot pink, so everyone wore hot pink outfits, all the decorations were hot pink and all the party food followed that same hot pink color theme.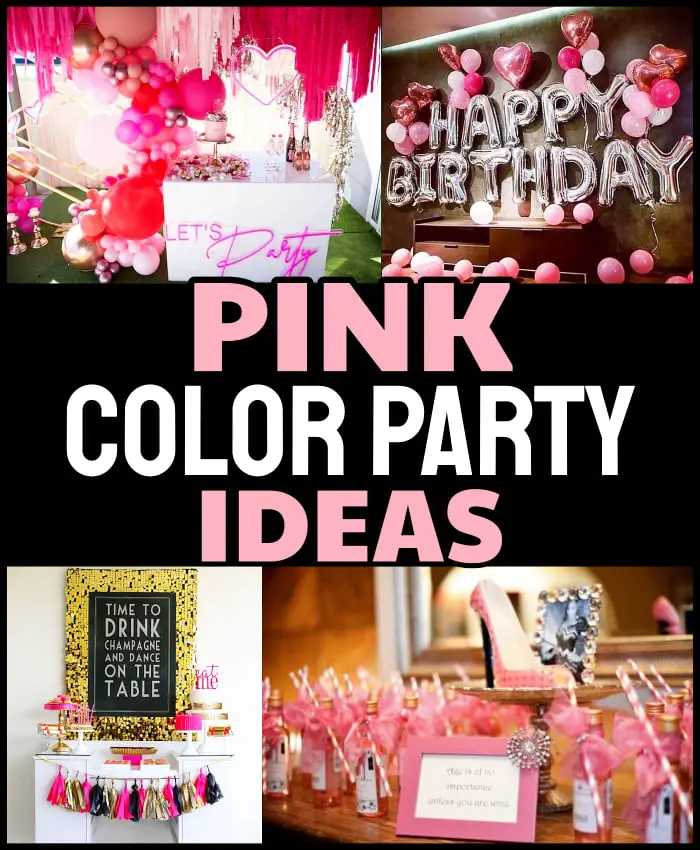 Got it?
You can also have a Rainbow Color Party, where, you guessed it – the party theme colors are all the colors in a rainbow.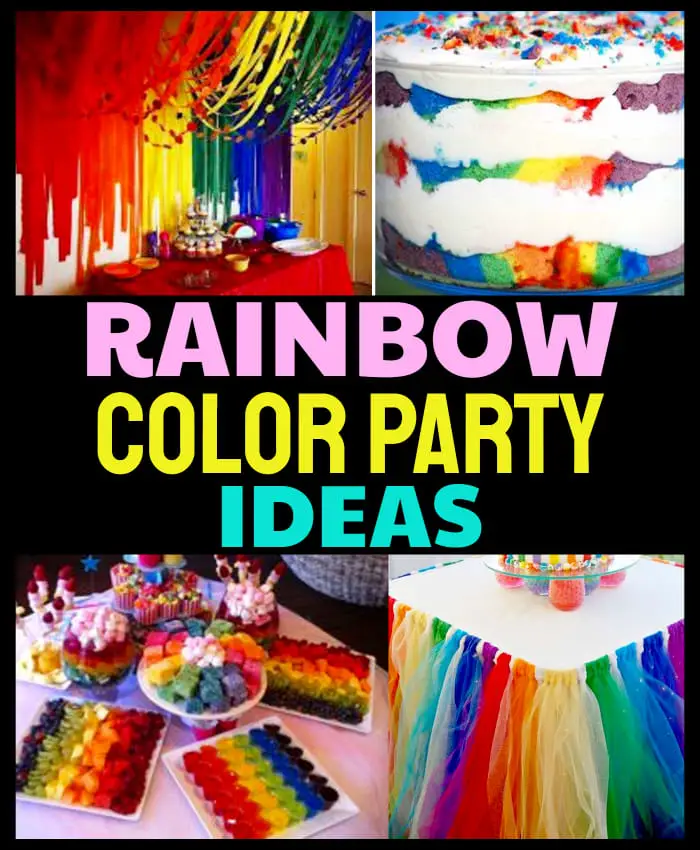 But, as a general rule, a Color Party has a single color theme.
We've all been to kid's birthday parties that have a color theme, but let's talk color party ideas for ADULTS.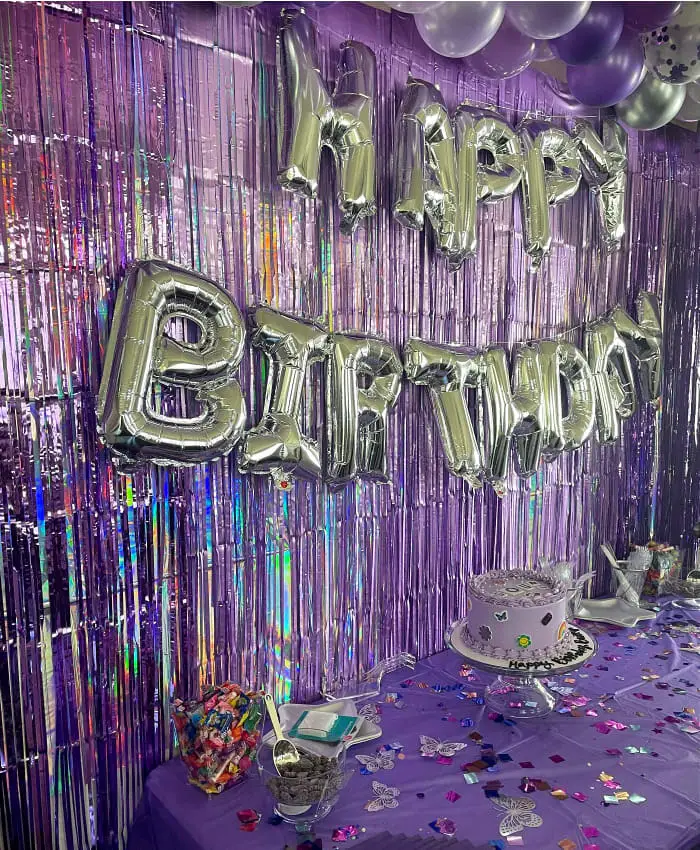 A color party is perfect for not only a fun birthday party theme (like a 21st birthday or any other birthday 'milestone' like 30, 40, 50 etc), but also a unique ideas for a bachelorette party, bridal wedding shower, a divorce party, a girls night out get together…and yes, for a "YAY I Won The Lawsuit Party" too.
Yellow color parties are also a poplar party color theme… here are some ideas –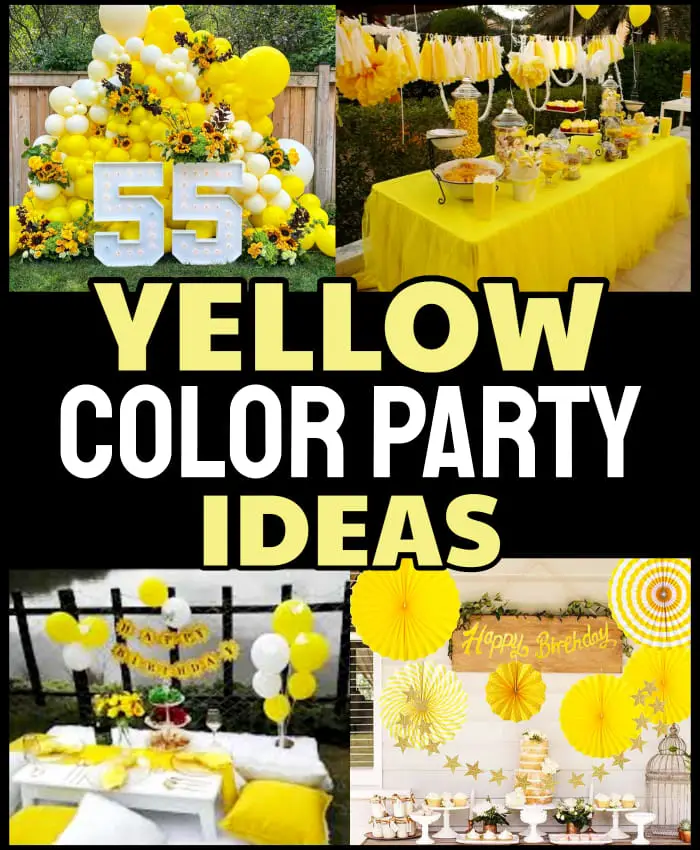 When having a Color Themed Party, you are NOT restricted to only ONE shade of that color.
For example, if you're having a PINK color party, absolutely combine shades of pink in your decorations.
For example, use hot pink, light pastel pink, flamingo pink, coral, fuchsia and other shades of pink to make your color party really pop.
Here are some Pink Color Party Ideas:
 Fun Pink Color Party ThemeSee It Here Pink Color Party Balloon ArchSee It Here Pink Color Party PumpkinsSee It Here Hanging Pink Party DecorationsSee It Here Pink Color Party BackdropSee It Here Rose Gold Pink Party DecorSee It Here
You can also incorporate an accent color when decorating your color party.
Using the pink color theme again, break up the sea of pink with black accents, as an example.
I've also seen Pink Color Parties use black and white cow print accents too – super cute!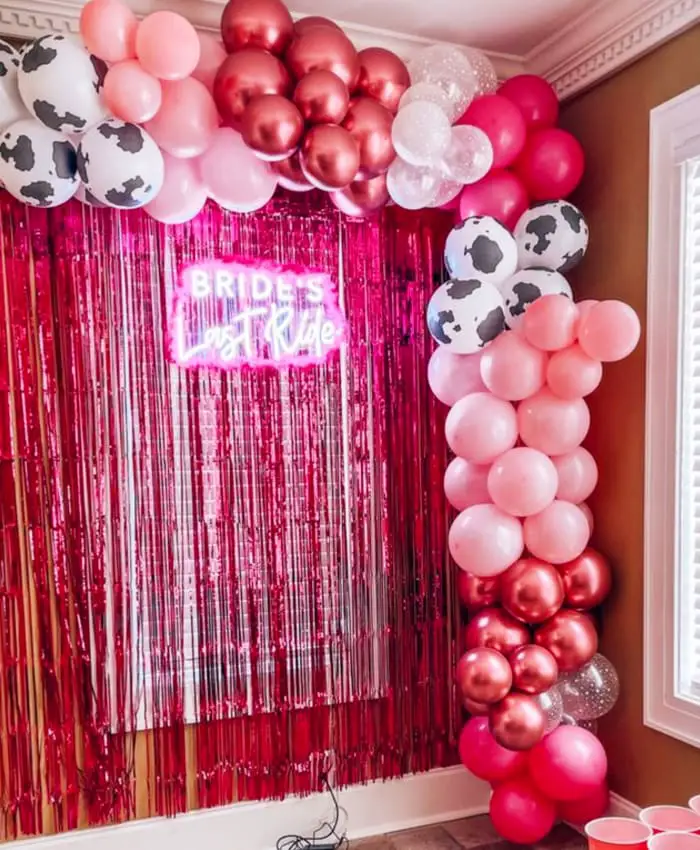 Color Party Tips:
Be sure to have a matching color-themed wall backdrop area for ALL the fun pictures your party guests will take and share online.
Dress Code Tip: Be sure your party invitations and e-vites are CLEAR that this is a COLOR party and WHAT color to wear.
To help ensure your guests will WEAR your party color, consider a prize or award for the BEST Color Party outfit.
Get some clear glass jars and fill them with candy that matches your Color Party color theme.
Do NOT skip balloons – balloons are cheap and they can really make a party room pop with your color aesthetic.
Have a dessert bar table that matches your party color scheme and have cupcakes with color matching sprinkles.
Serve adult beverages that also match your color party theme – adult popsicles are a fun idea.
Don't forget the 'little things' – get color-matching straws and napkins etc. To save money – get as many party supplies at Dollar Tree or your local dollar store.
Keep it classy – or go tacky and trashy – it's up to YOU… just be CLEAR what your color party theme is to your guests.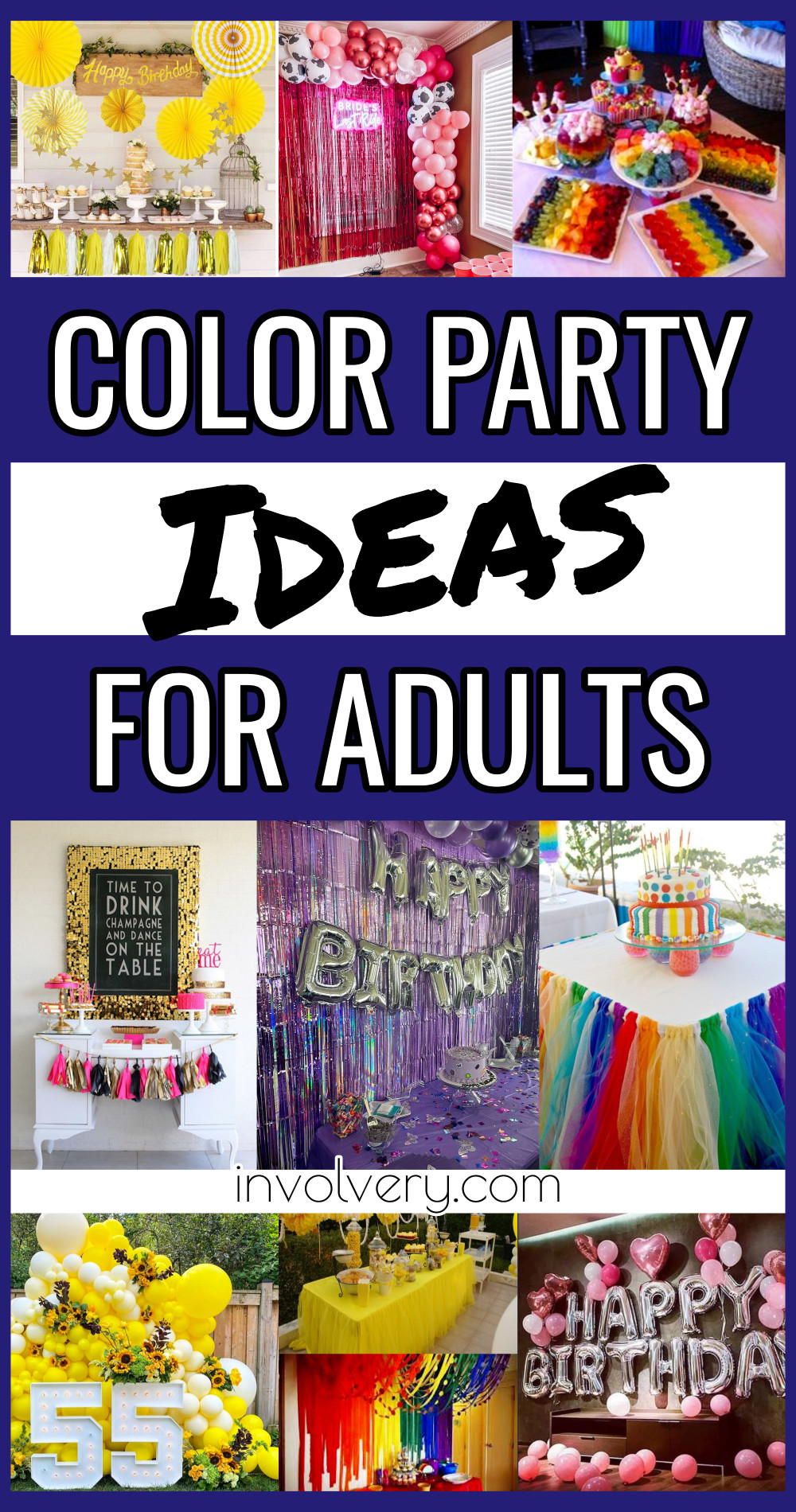 Color Party Color Ideas
When choosing the color theme for your ADULT color party, if it's a color, it's an option.
BUT, it is easier to choose a more popular color party color trend so it will be cheaper, and a lot less difficult to find color-coordination decorations.
Here are the most popular color party color trends: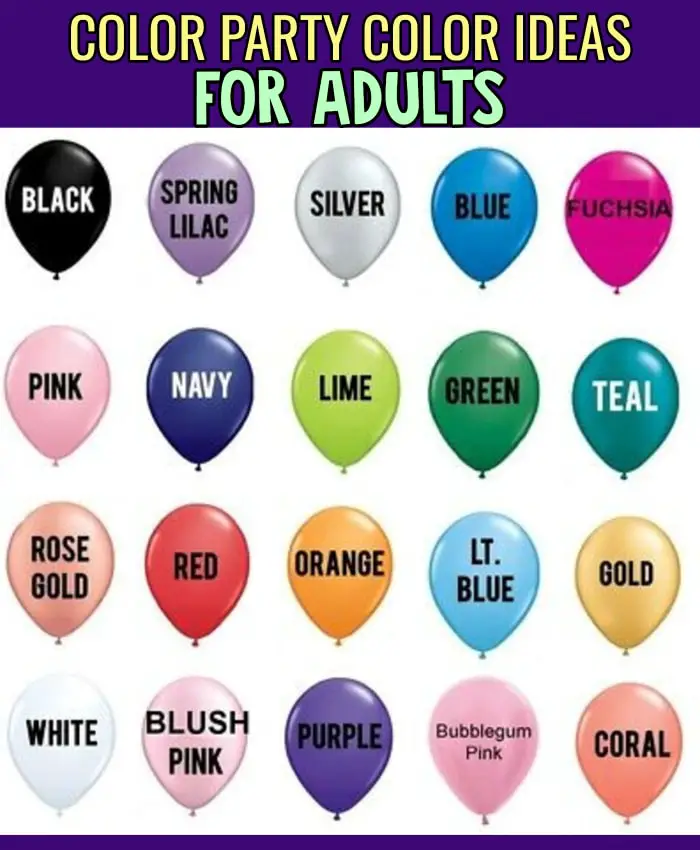 Now remember, you do NOT have to stick to ONE color – but having one PRIMARY color-theme works best.
The absolute best way – and CHEAPEST way – to add a BIG pop of color to your party decor is to make cheap tissue paper pom poms.
You know that colored tissue paper you buy to put in gift bags? Yeah, that stuff… pretty cheap right?
Basically, you fold a stack of colored tissue paper sheets, wrap some thing wire (like floral wire) around the center, then spread the sheets you and fluff 'em up into a big pom-pom shape.
Like this: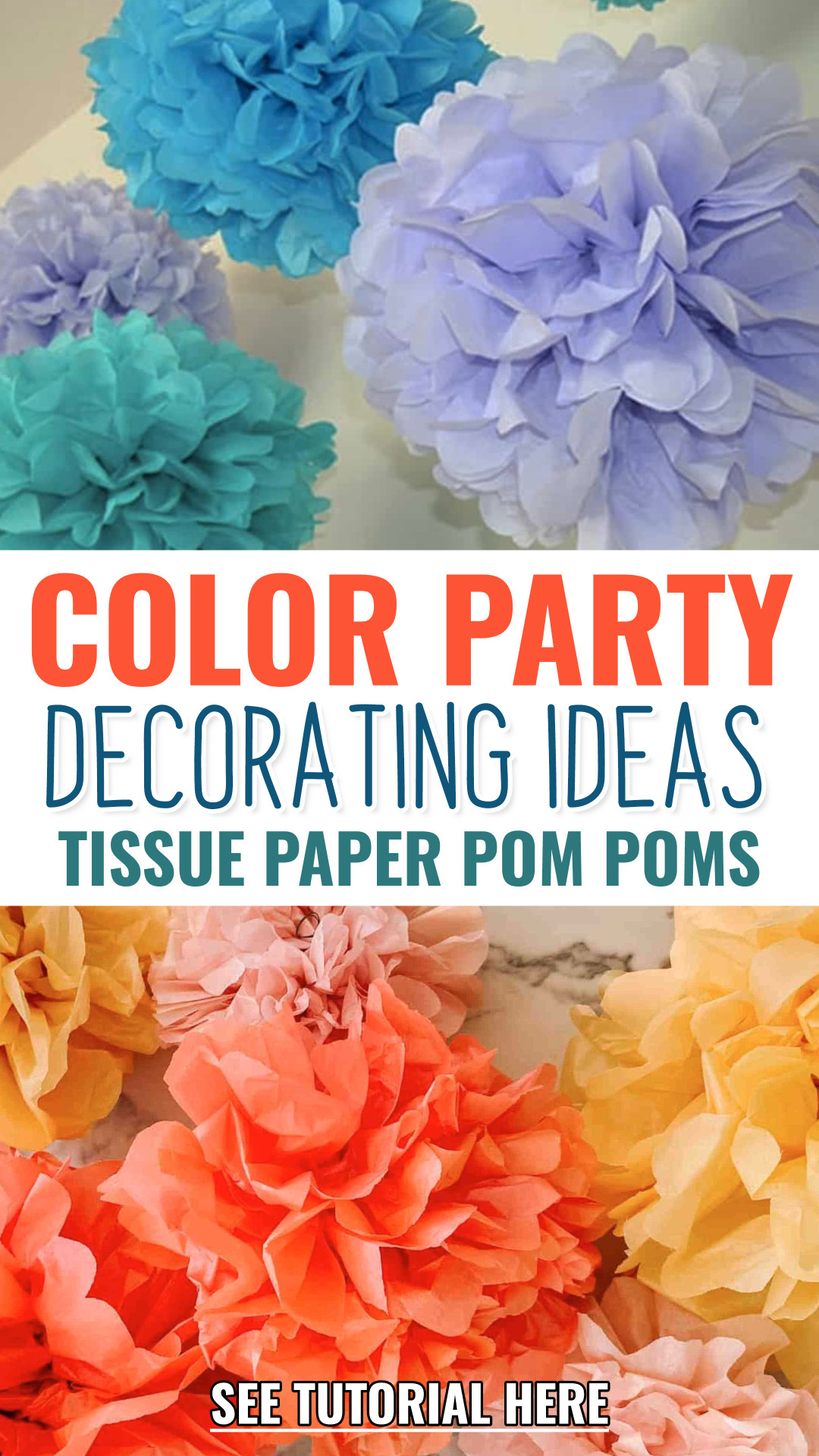 They make an amazing difference to you overall color party aesthetic for very little money because they are BIG pops of color to fill up the space with your color theme.
Here's a full tutorial that shows how to make them step by step that's really, really good.
Here are some more color-themed party decorating ideas.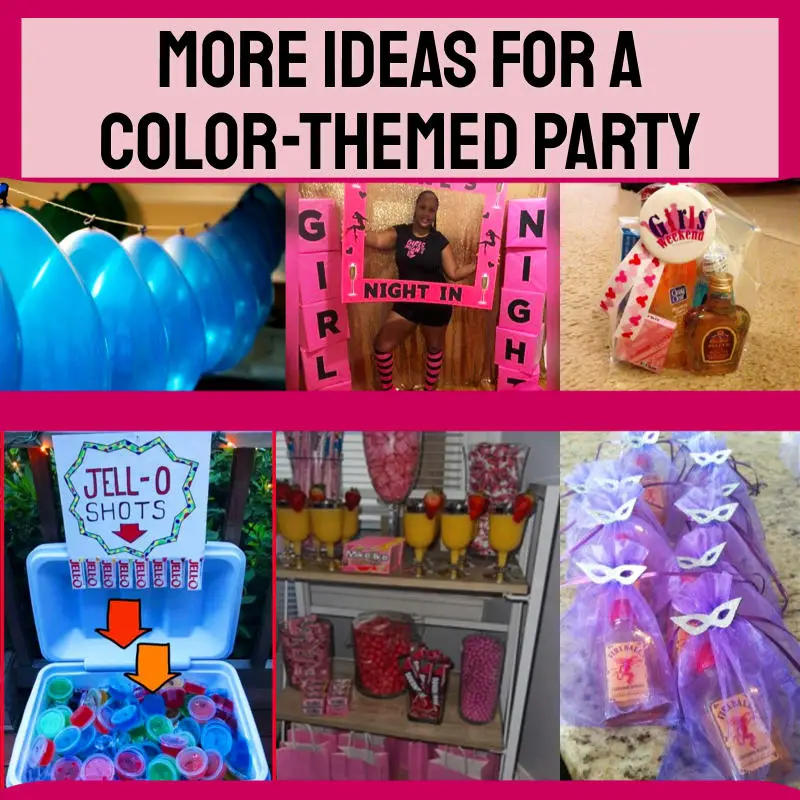 One of my favorite ideas from the picture above is the cooler full of Jello shots from our BBQ party ideas page.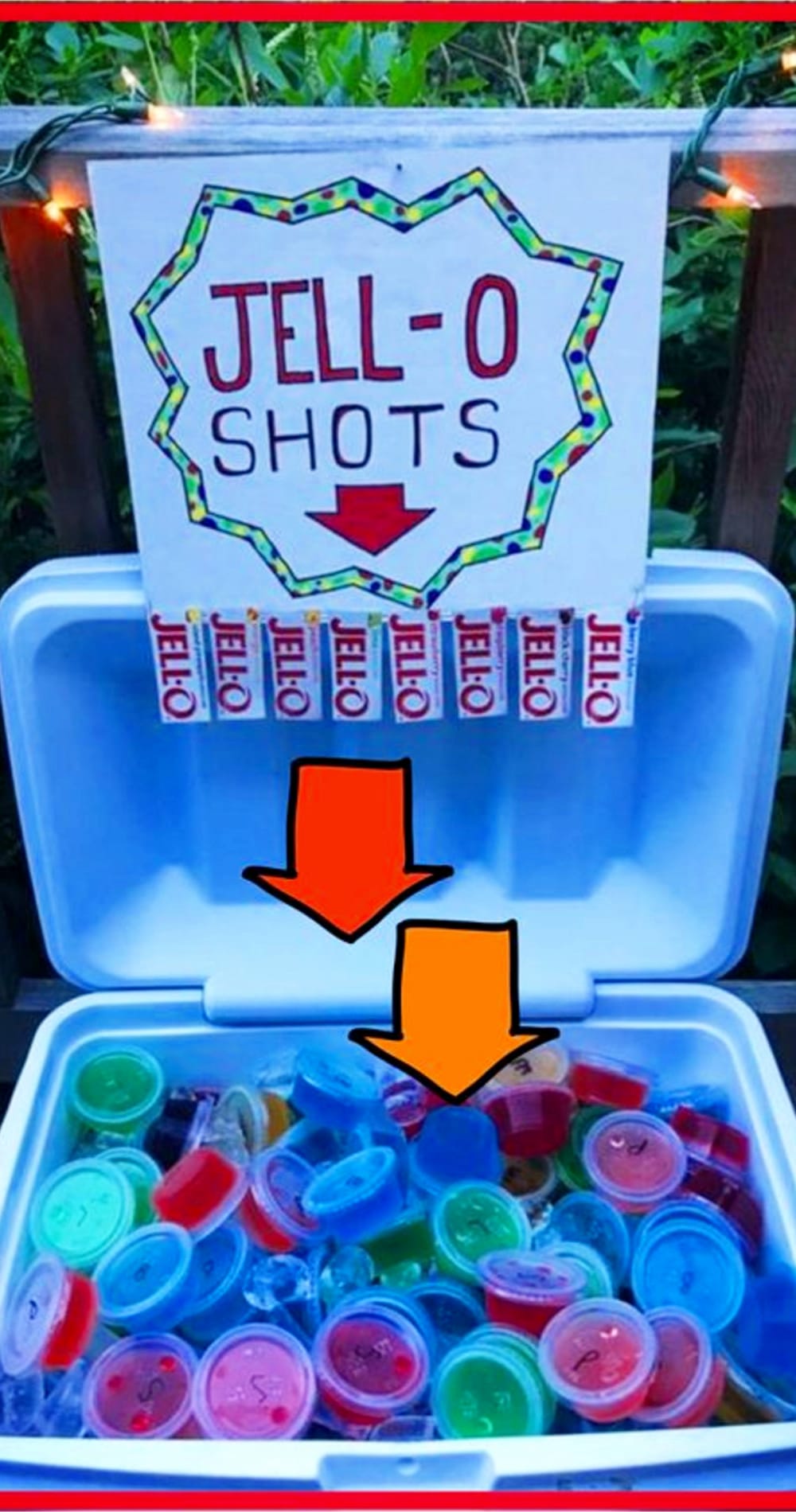 As an example, say you are having an orange-themed color party…
You could make these ORANGE Jello shots to serve your guests.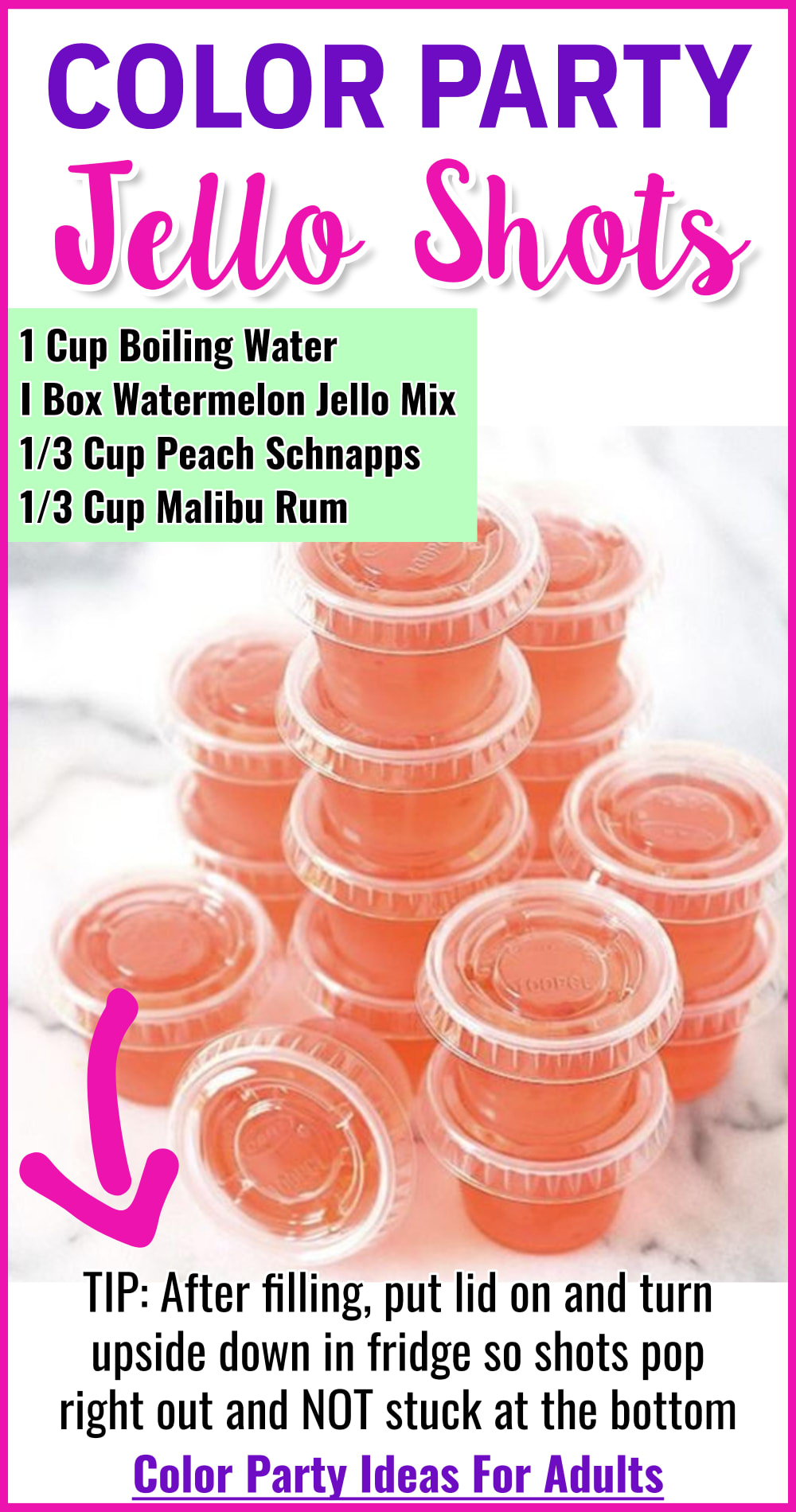 Just change the Jello mix to fit YOUR color theme – fun, right!??!
Also, note the TIP at the bottom of the Jello shot recipe!
That's how you make Jello shots that pop right out instead of getting all stuck at the bottom of the plastic shot cup.
More Party Planning Tips: