---
Small Entryway and Foyer Hallway Interior Design Decorating Ideas On a Budget – Let's decorate your small or awkward entryway and look at design ideas for how to FAKE an entryway when you don't have one.
Foyer decorating inspiration and entryway decor ideas! Let's take a look at some small entryway ideas for the foyer in your church, house or apartment. These are beautiful DIY entry hallway decor and foyer decorating ideas that are perfect for small areas when you're decorating your small entrance on a budget.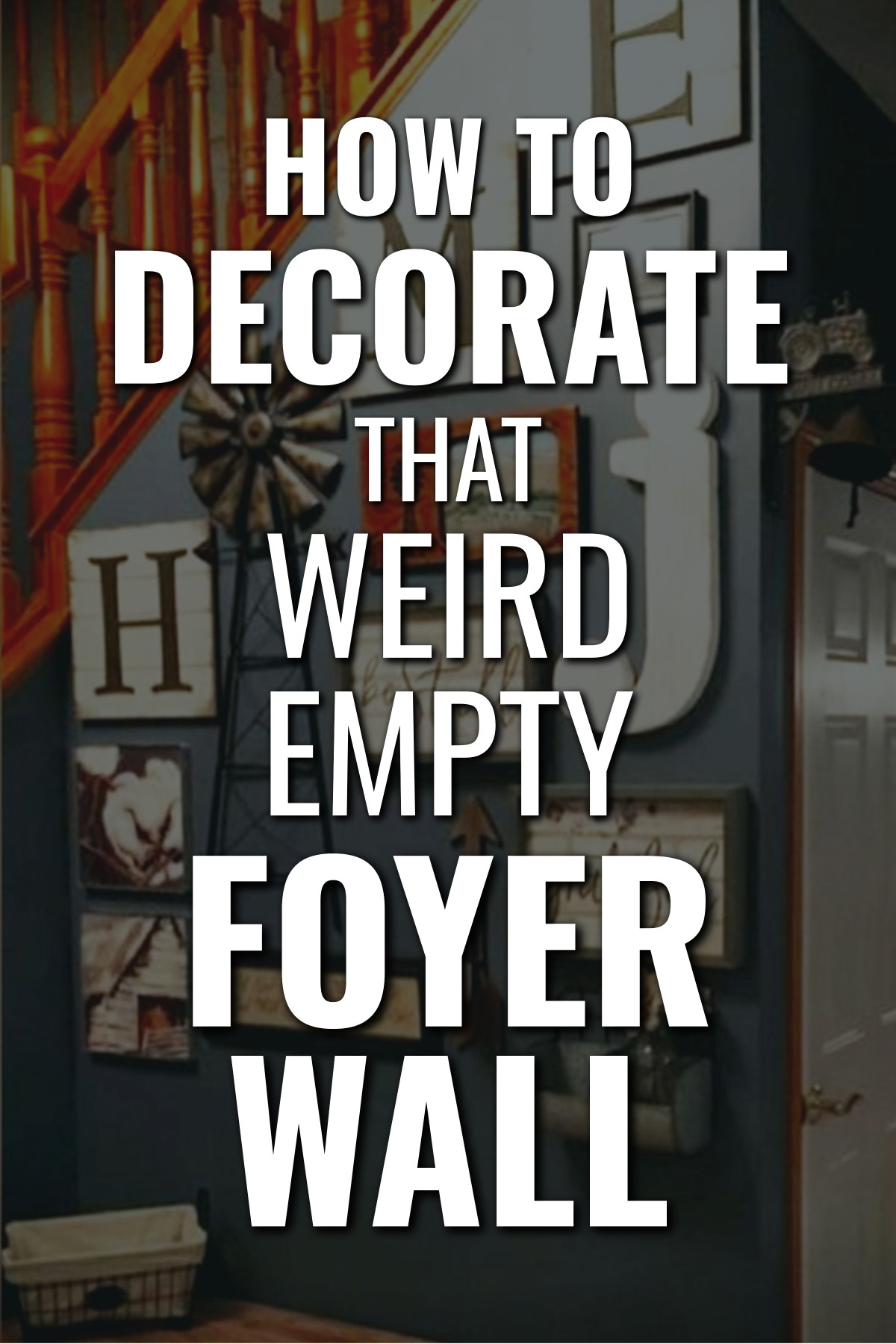 ---
Updated on September 10, 2023
posts may contain affiliate links -Enjoy and feel free to share with your friends!
---
Foyer Decorating Ideas
Decorating Ideas for a Small Foyer – Do you want to decorate your small foyer or a tiny apartment entrance hall? We found some stunning DIY small foyer interior design ideas and budget-friendly decorating ideas that you'll adore.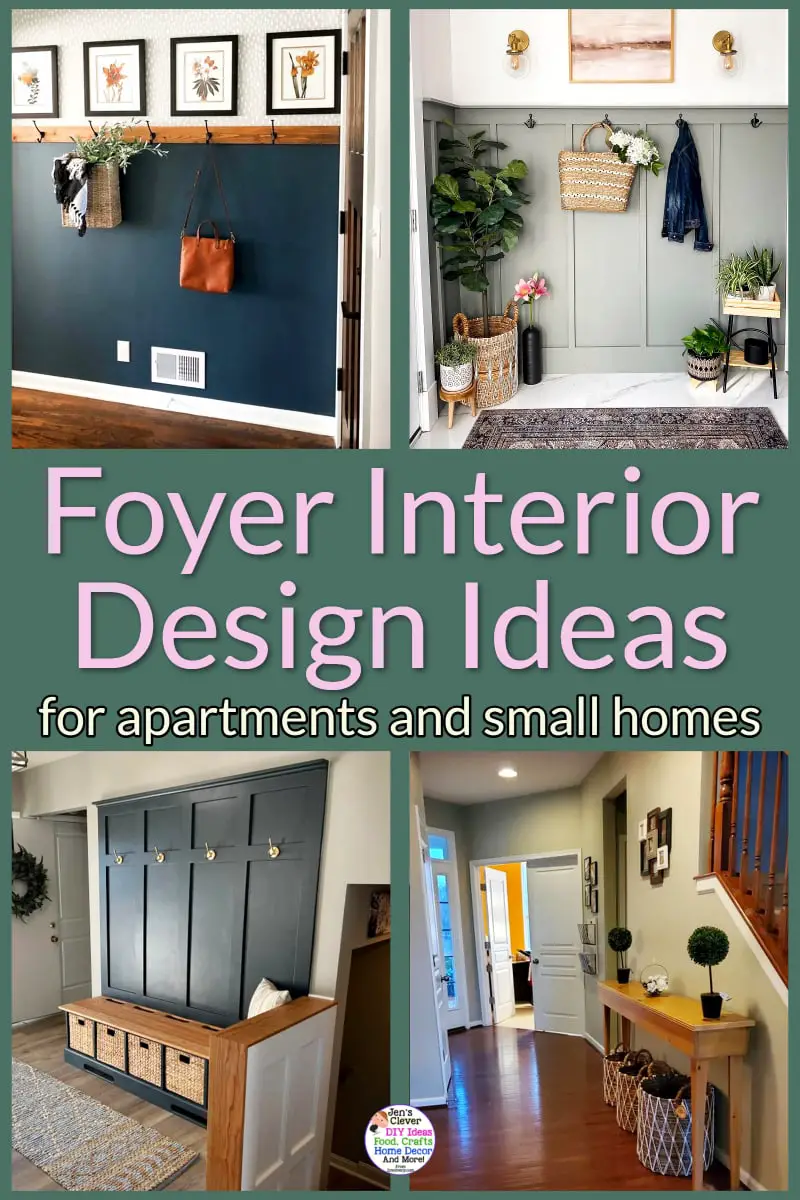 Whether your entryway foyer is narrow or you have stairs, we found LOTS of ways to decorate very small entrance halls even if you're on a budget.
Take a look at the small entryway and tiny foyer decorating ideas and pictures below.
✅ On a Budget?
Every home is unique, and every make-over budget is unique as well.
The cost of decorating your small foyer is influenced by a variety of factors, including your own taste and aesthetic, as well as the size of your entryway.
To make your small foyer or dark hallway brighter,

warm and cozy

, opt for

warm paint colors

to spruce up the initial impression of your home or

apartment

when someone first walks in the door AND to make that small space feel bigger than it is.
Here are some excellent entryway paint colors that work very well in small foyer hallways.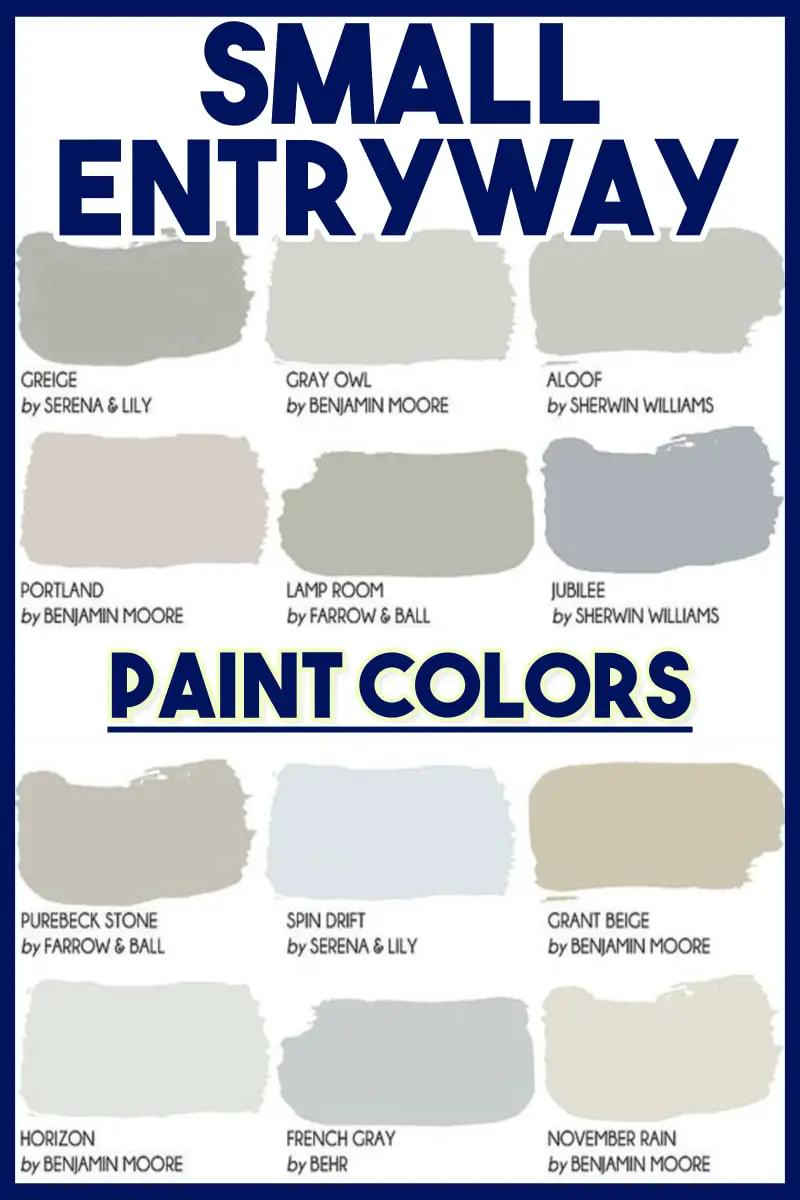 Choosing the right paint colors will brighten up and tiny dark boring space, make your home more comfortable and feel more like HOME.
A good rule of thumb is…
TINY entryway – go with light wall paint colors to open up the space and make it feel bigger.
Larger foyers can go with darker paint color schemes.
Now, as I said, that is a "rule of thumb" but not an absolute.
You can absolutely use darker paint colors in a small space, but be sure to open it up with a mirror to give the room light and dimension.
Even a teeny-tiny entry hall can be decorated beautifully and appear bigger with a stunning mirror focal point on the wall.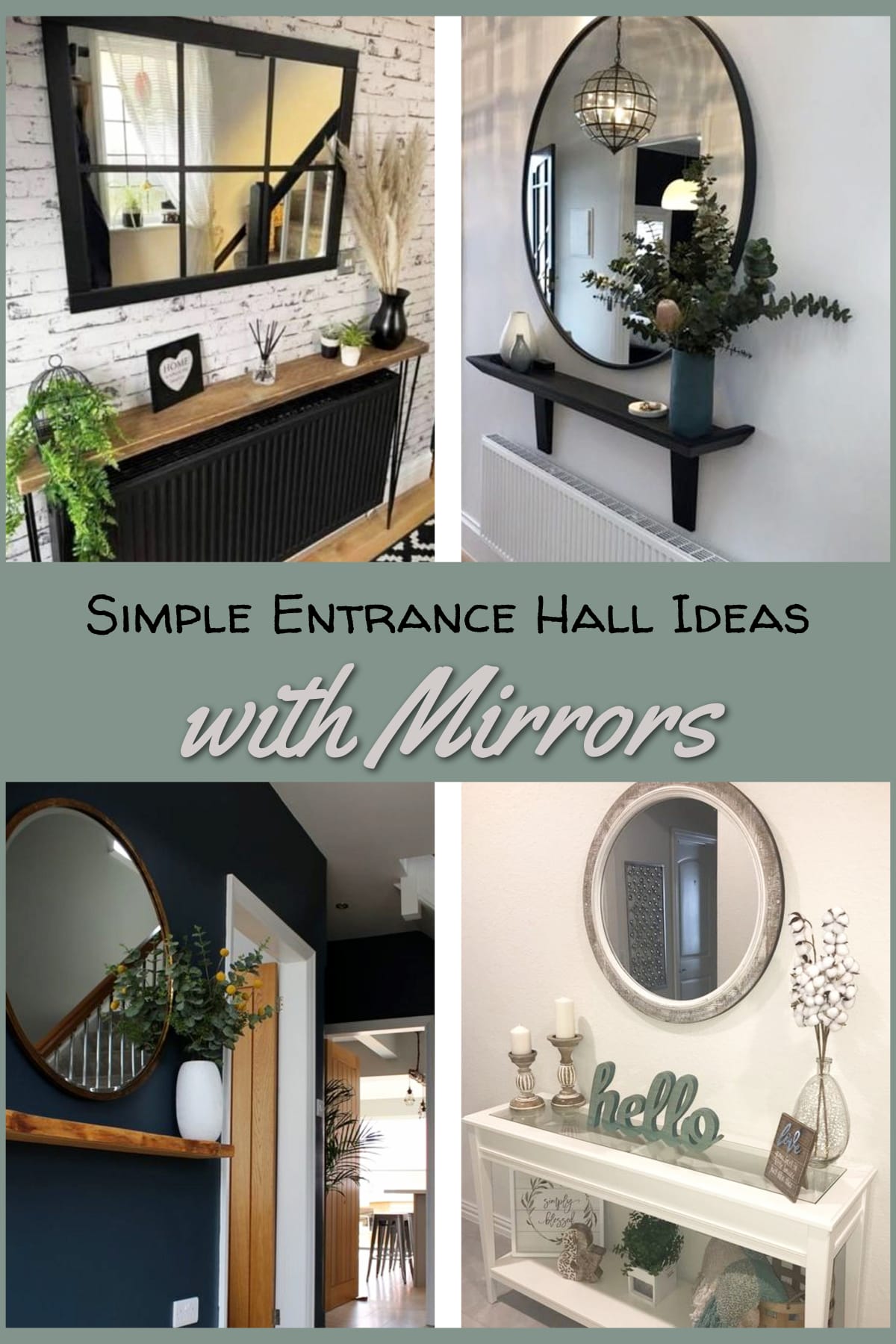 As you can see in the pictures above, light paint colors DO make a small foyer appear bigger, but even using the dark wall color looks fabulous with a great entrance hall mirror on the wall.
Here are more foyer wall decor ideas I LOVE: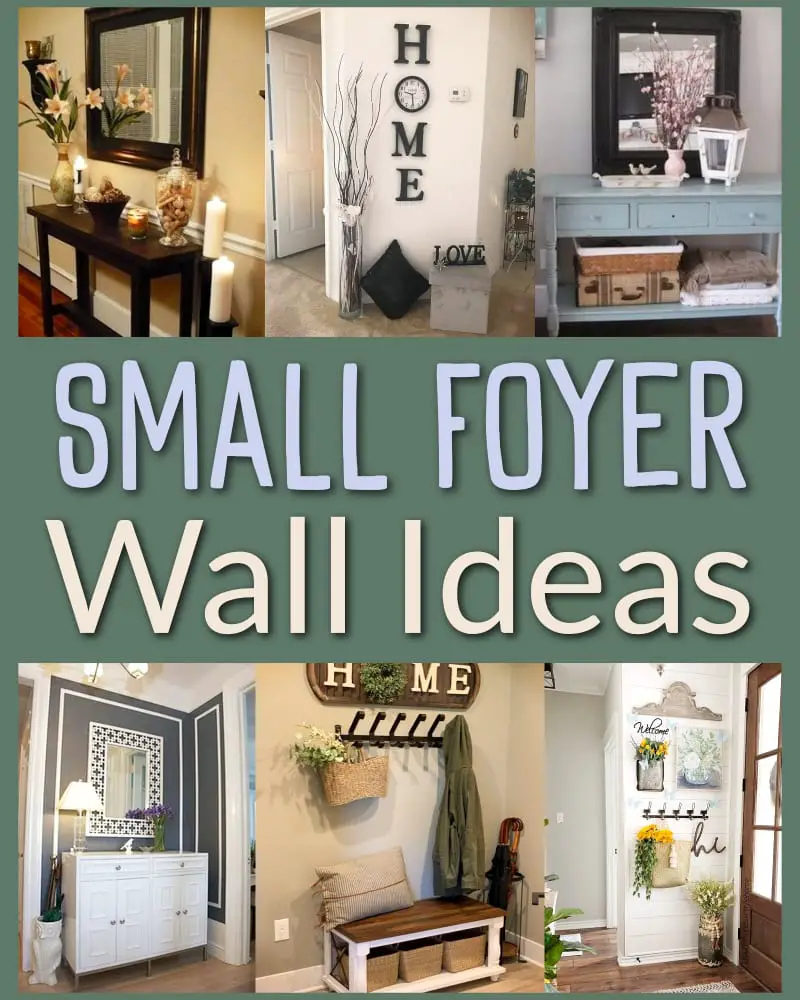 As you can see, there are many ways to spruce up your small entry area WITHOUT spending a ton of money.
You just have to find decorating ideas that work well with the SIZE of foyer space you have.
For example, I REALLY wanted a mudroom in my foyer entry hall, but I suffered from the age-old dilemma of "Too Much STUFF- Not Enough Space" so I had to readjust my foyer makeover plans to find something that worked for my itty-bitty entryway AND my itty-bitty budget.
Plus, when you RENT your apartment or home, you are probably limited as to what kind of redecorating you are allowed to do according to your lease agreement.
If you're not allowed to paint, a large round mirror with a narrow foyer table might be the most you can do – and it can still look great!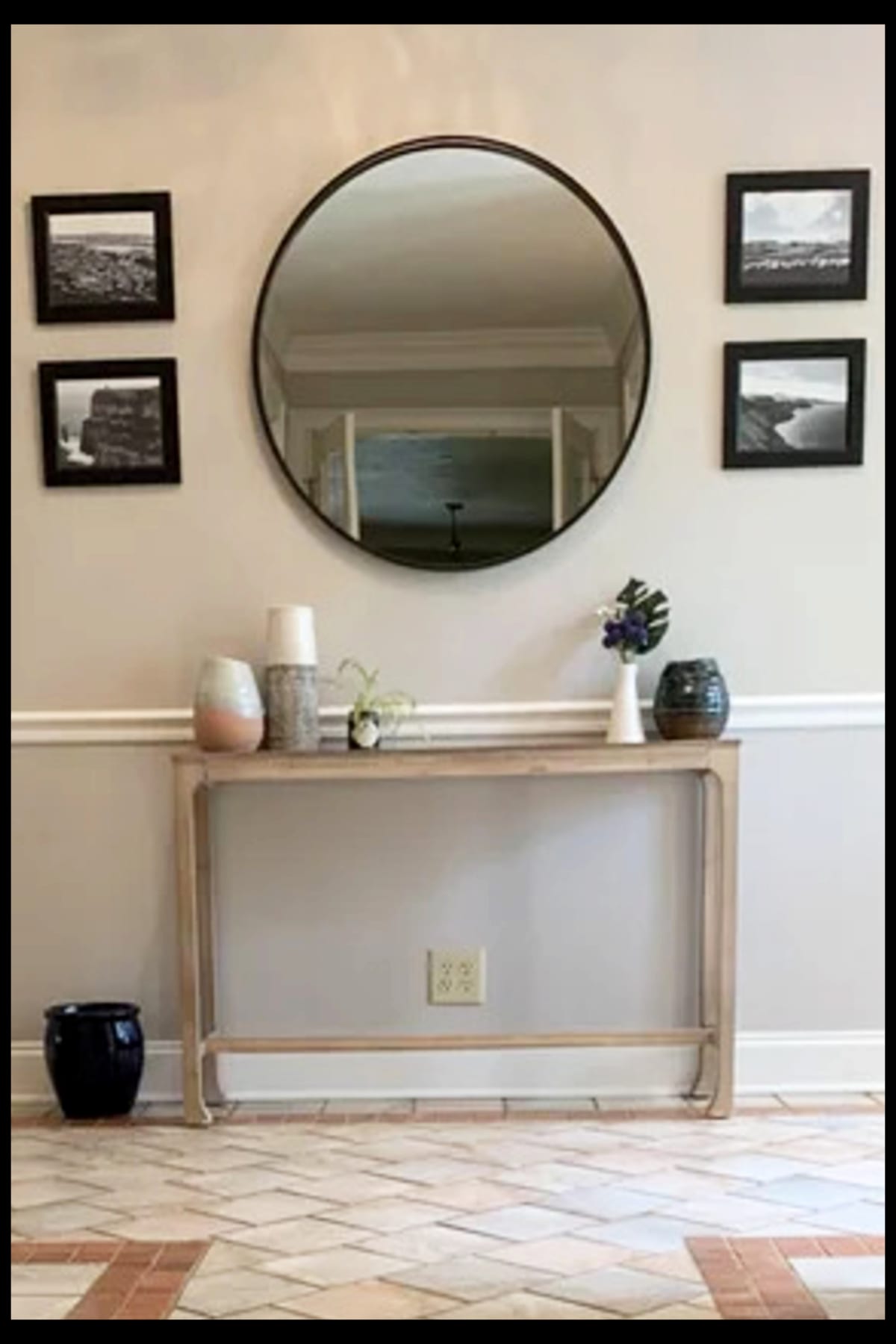 Many apartments don't even have THAT much space in the entry area and it might be a tiny awkward area to work with – meaning you almost have to FAKE an entryway because you walk right in to the living room.
Just do the best you can with what you have to work with.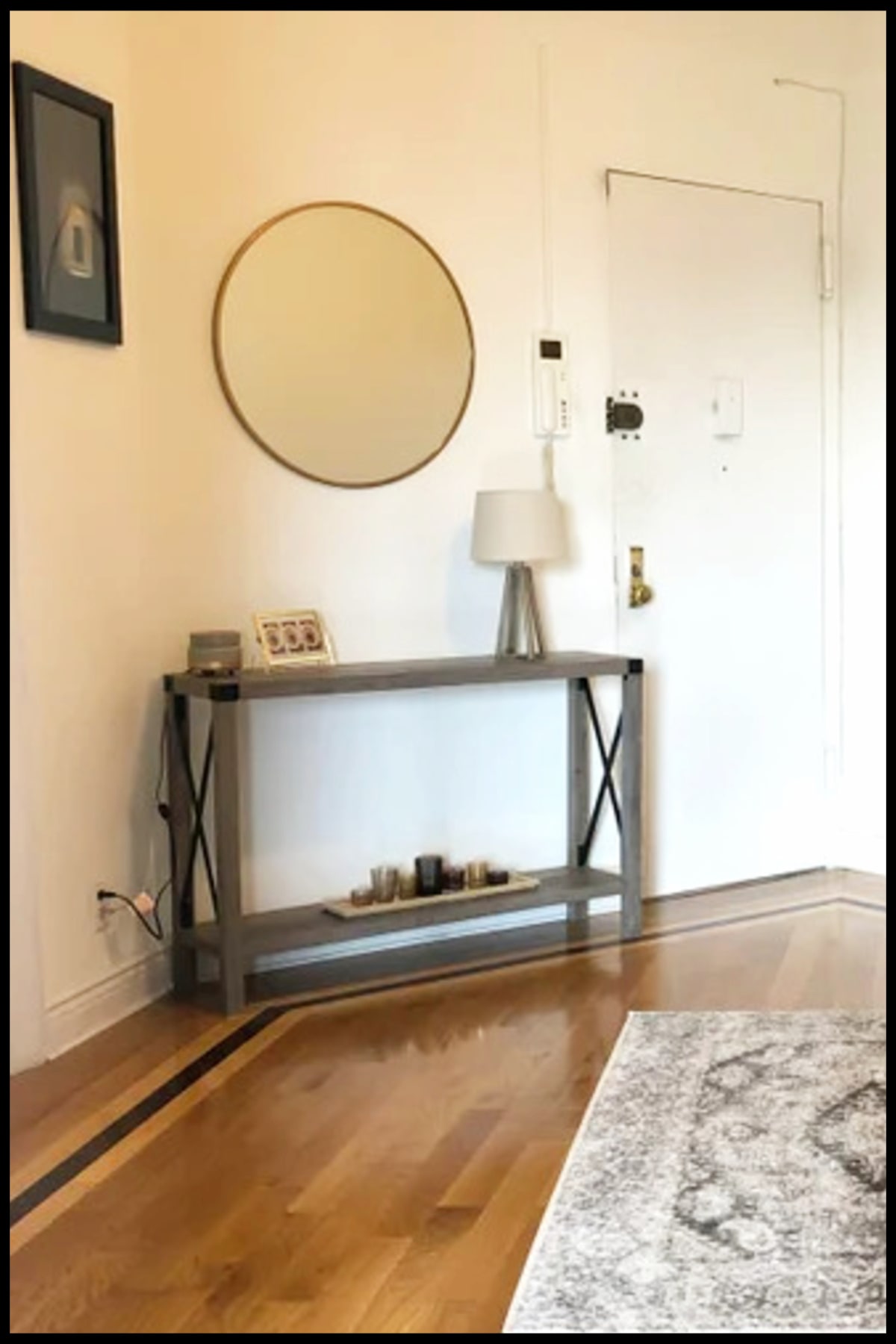 Church Foyer Ideas
Since so many have found this page looking for church foyer decorating ideas, here are some beautiful small church lobby ideas to decorate the entrance.
I just LOVE the furniture and signage, don't you?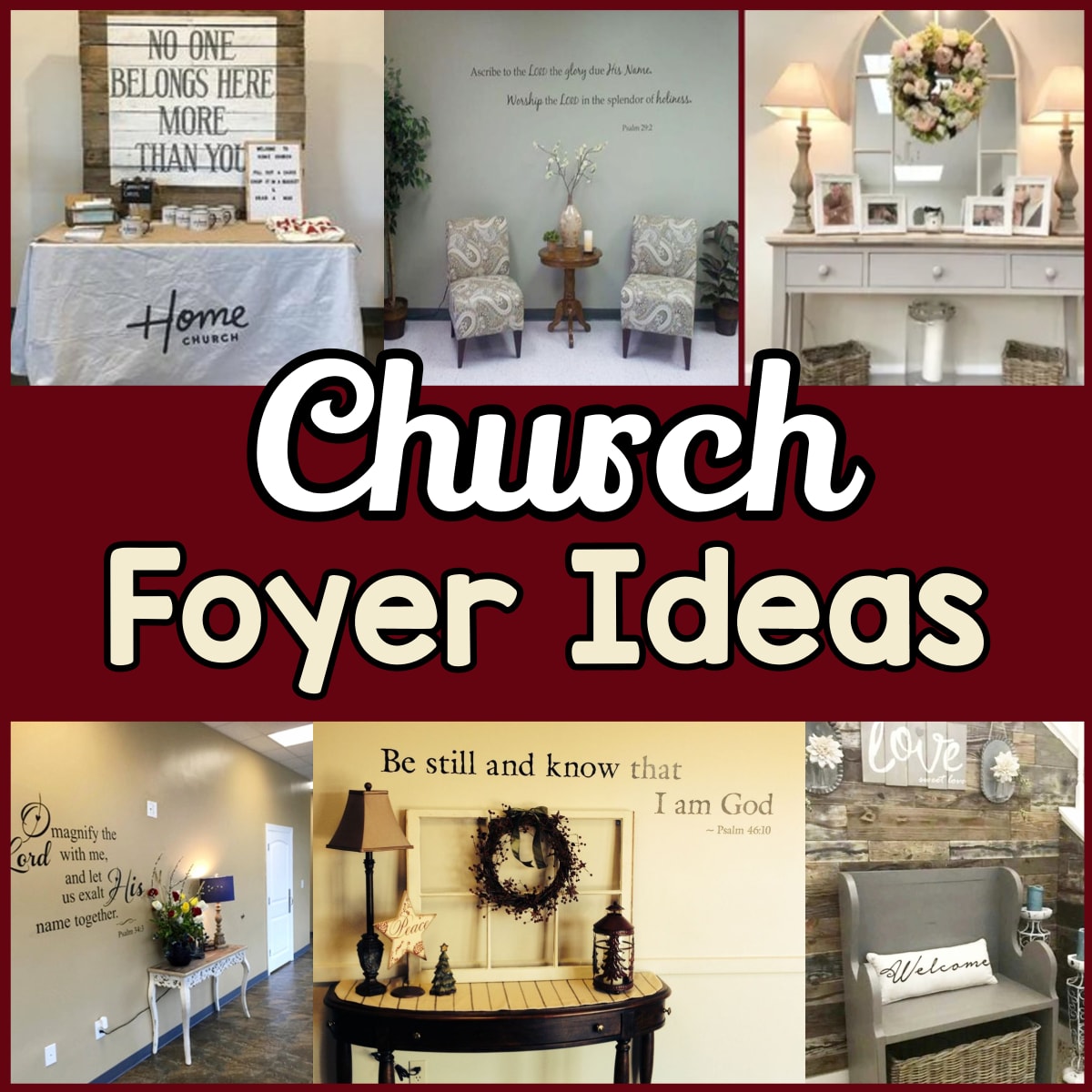 Gorgeous! 'Be Still and Know' is absolutely one of my favorites!
Here's another ideas my mother-in-law's church did recently, they set up a rustic coffee bar on a cheap small dresser in their church foyer – it was so inviting and welcoming!
There's something about that farmhouse "come on in" smell of fresh coffee setting that just takes me back. Such an awesome idea that will stick with me for a long time.
Now let's look at pictures for ways to decorate a tiny foyer or entryway in your apartment or house.
Tiny Entryway Ideas
If you're looking for ways to decorate a very small entrance hall or entryway way, take a look at ALL these beautiful small foyers in the pictures below.
Like this gorgeous foyer wall against the stairway in this small entry hallway with all the wall-mounted pictures and decor on the stairway wall – love it, it's so pretty!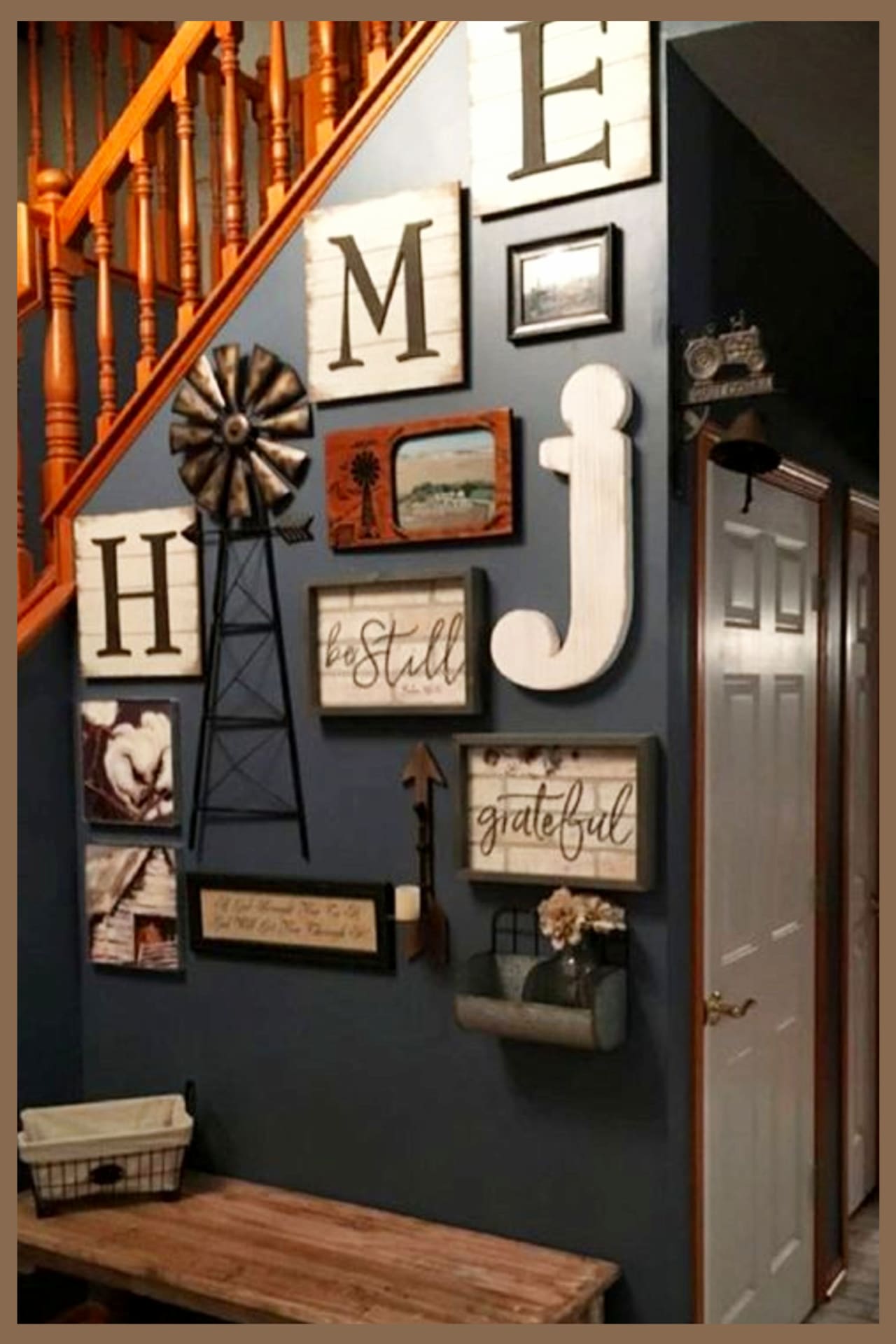 Weird Shaped Foyer?
Foyers, like people, come in all shapes and sizes. Which is cool, I guess, but can also present some REAL decorating challenges when your entryway is just plain AWKWARD.
There's the long narrow foyer, the NON foyer foyer, the HUGE foyer and the good ol' WTF Were They Thinking foyer layout.
Which of these layouts is like YOUR foyer?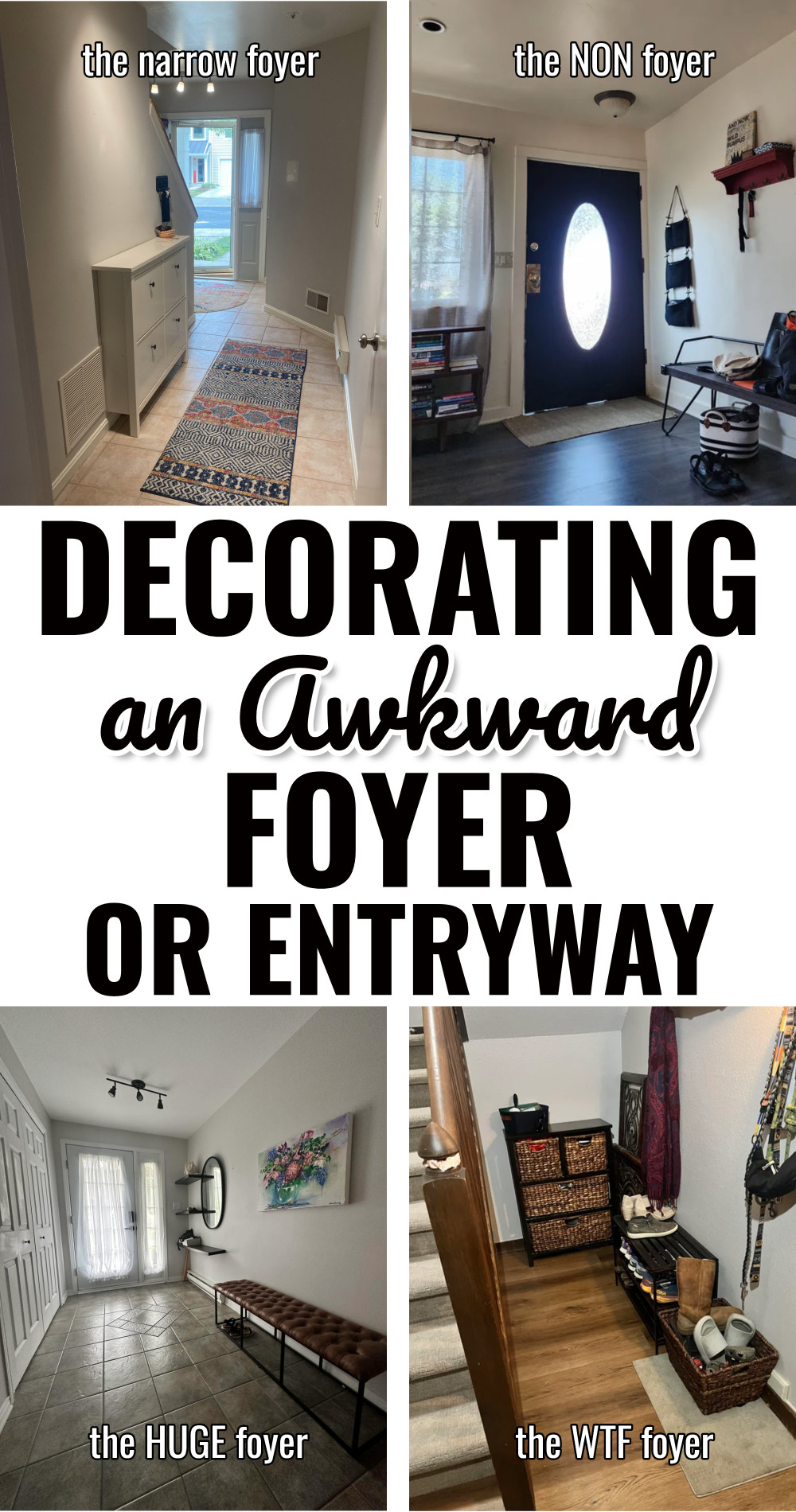 Each of those foyer styles can take a lot of creative thinking to decorate.
Especially the WTF foyer… I mean, c'mon – what are you supposed to do with THAT!?!?
Hopefully, this page is giving you lots of ideas to brainstorm your own unique decorating scheme for WHATEVER shape your foyer is!
Foyer Furniture Ideas
While I love ALL the small foyer decorating ideas that I have on this page below, I've been looking for entry room furniture ideas for my foyer – and, WOW! I am having a serious love affair with this foyer table: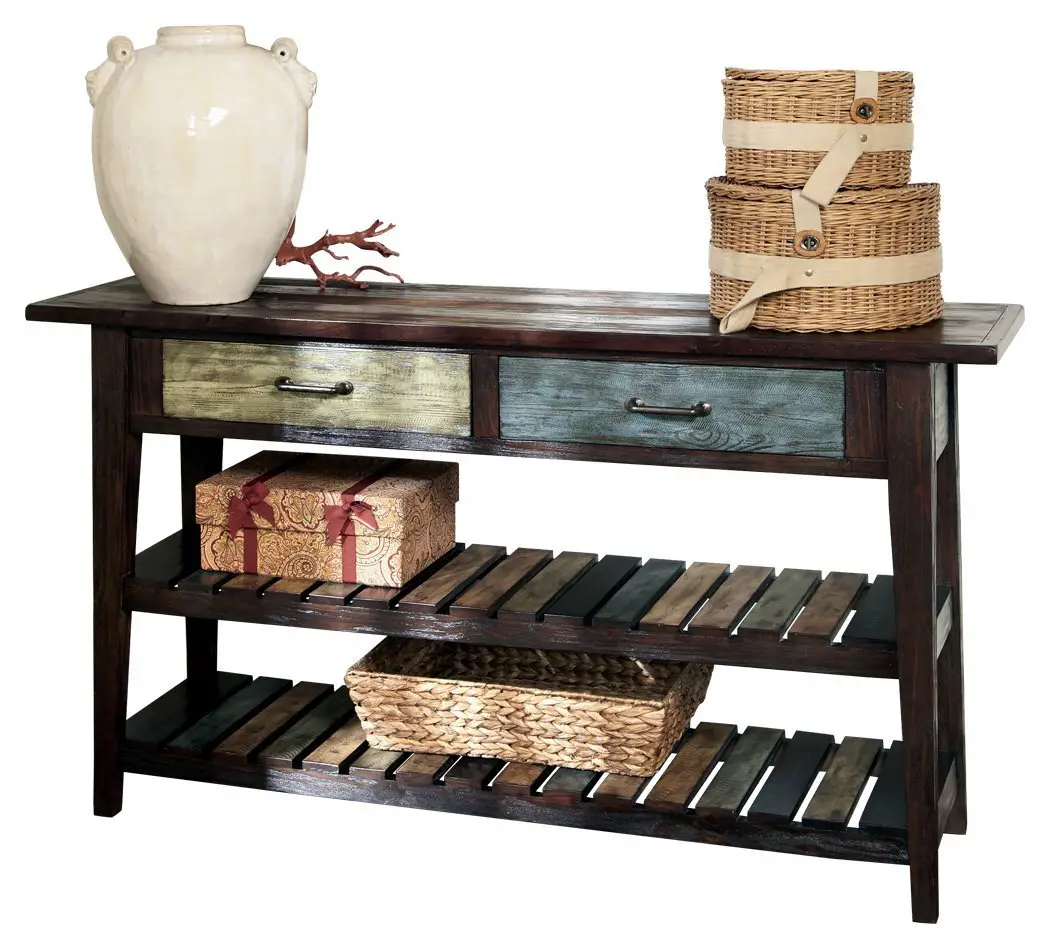 I just LOVE that foyer table above for my small entryway.
It has a nice combination of farmhouse and rustic decor and will look great when I redecorate the foyer area!
You can see more pictures of that foyer table here.
While I was trying to pick the perfect foyer table, my husband surprised me with this foyer cabinet as an anniversary gift!
Here's what it looks like: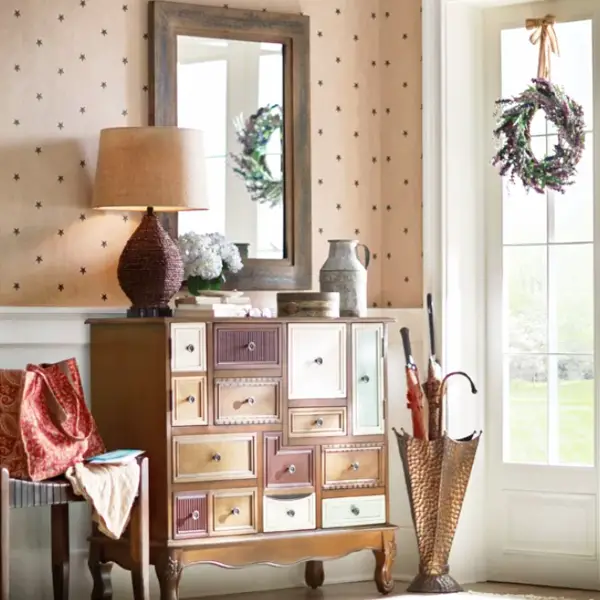 The picture doesn't even do it justice – it is SO pretty and unique in person.
see better pictures of it here
Everyone that walks in my house sees it right away and they always comment on how pretty it is!
That cabinet gave me the best ideas for how to create a foyer in an open living room – turned out perfect!
and NO need to remodel – yay!
My husband found that cabinet on sale here.
I'm also shopping around for bench ideas for my foyer entryway.
I came across this bench – I really like it! Would be great in my narrow foyer.
Here's what it looks like: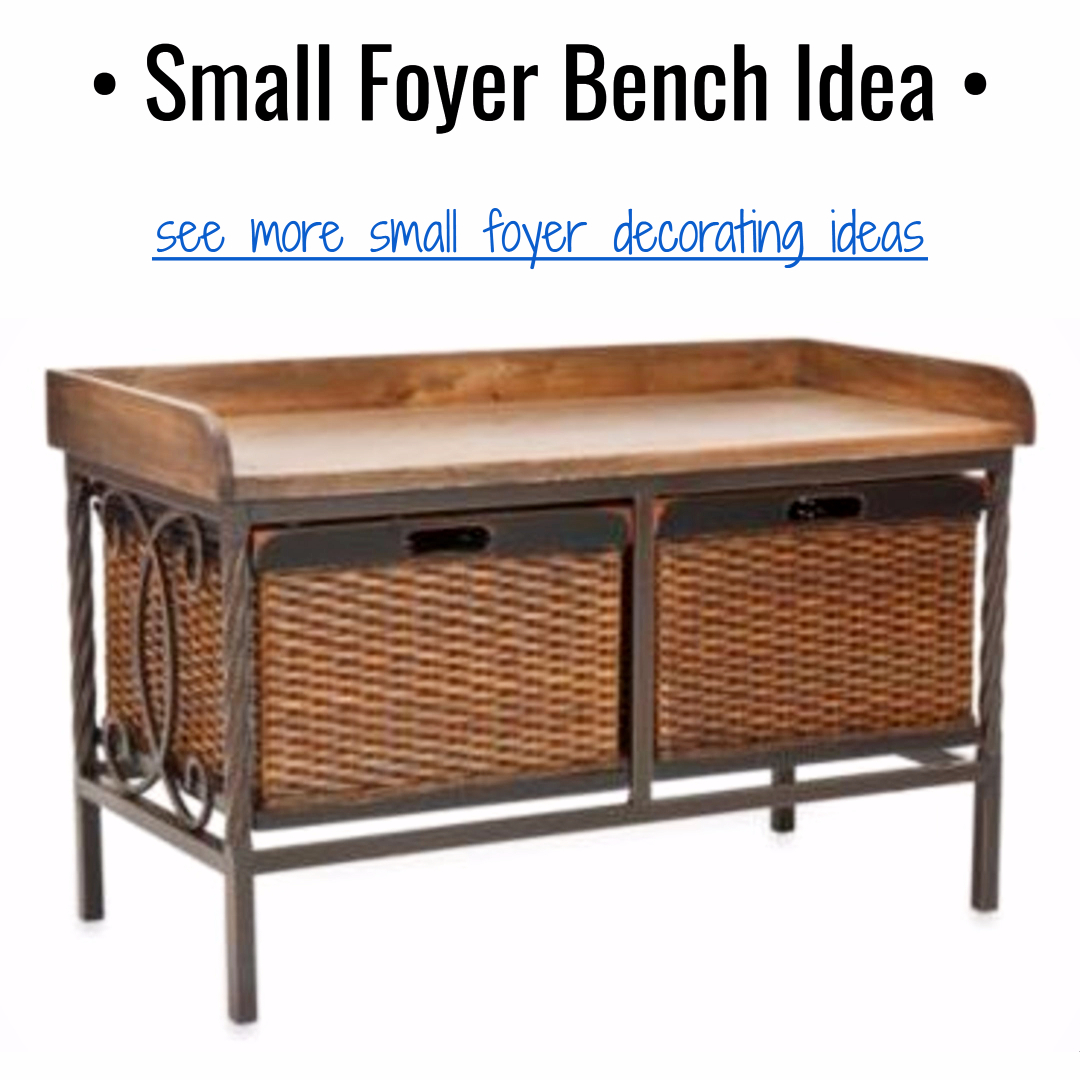 ✅ I found that bench here on the Bed, Bath and Beyond website.
Here are some more small entryway/foyer decorating ideas I just love:
Apartment Small Entryway Ideas
This small apartment entryway got a beautiful (and cheap) makeover – check out the before and after pictures!
Farmhouse Foyer Ideas
These farmhouse entryway decor ideas below are just gorgeous – perfect for either a modern farmhouse style OR a country farmhouse rustic style – I am a HUGE fan of all the simple aesthetic things that make this decorating idea so complete and perfect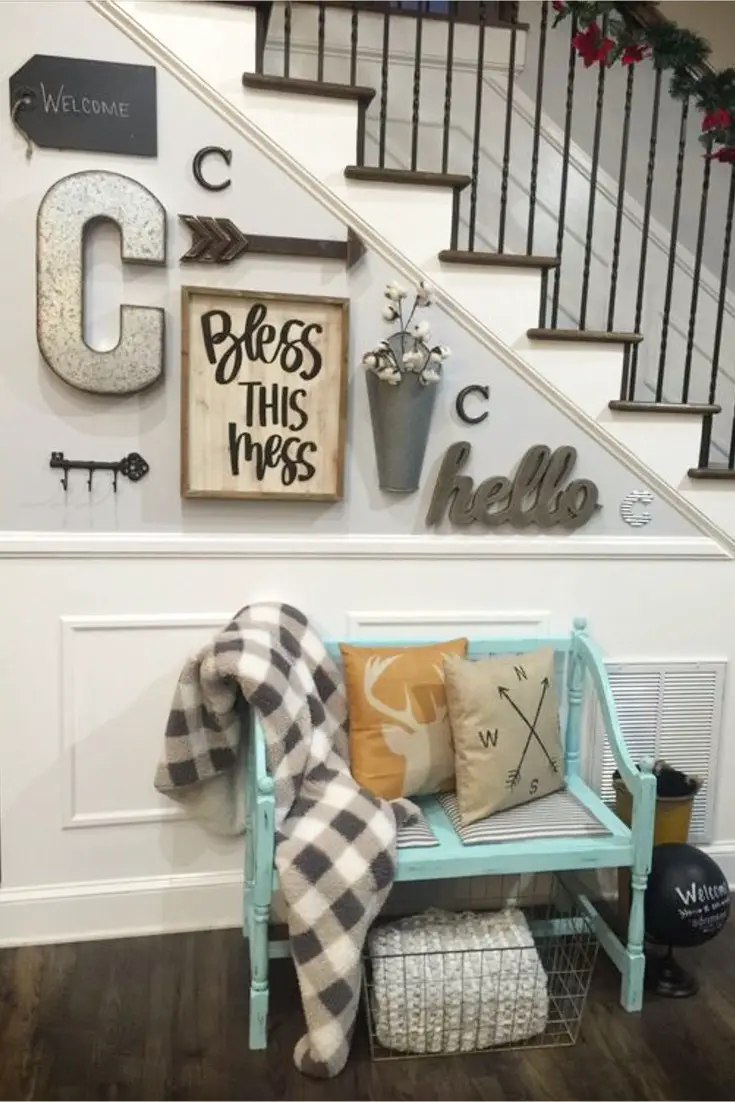 ✅ You might also like: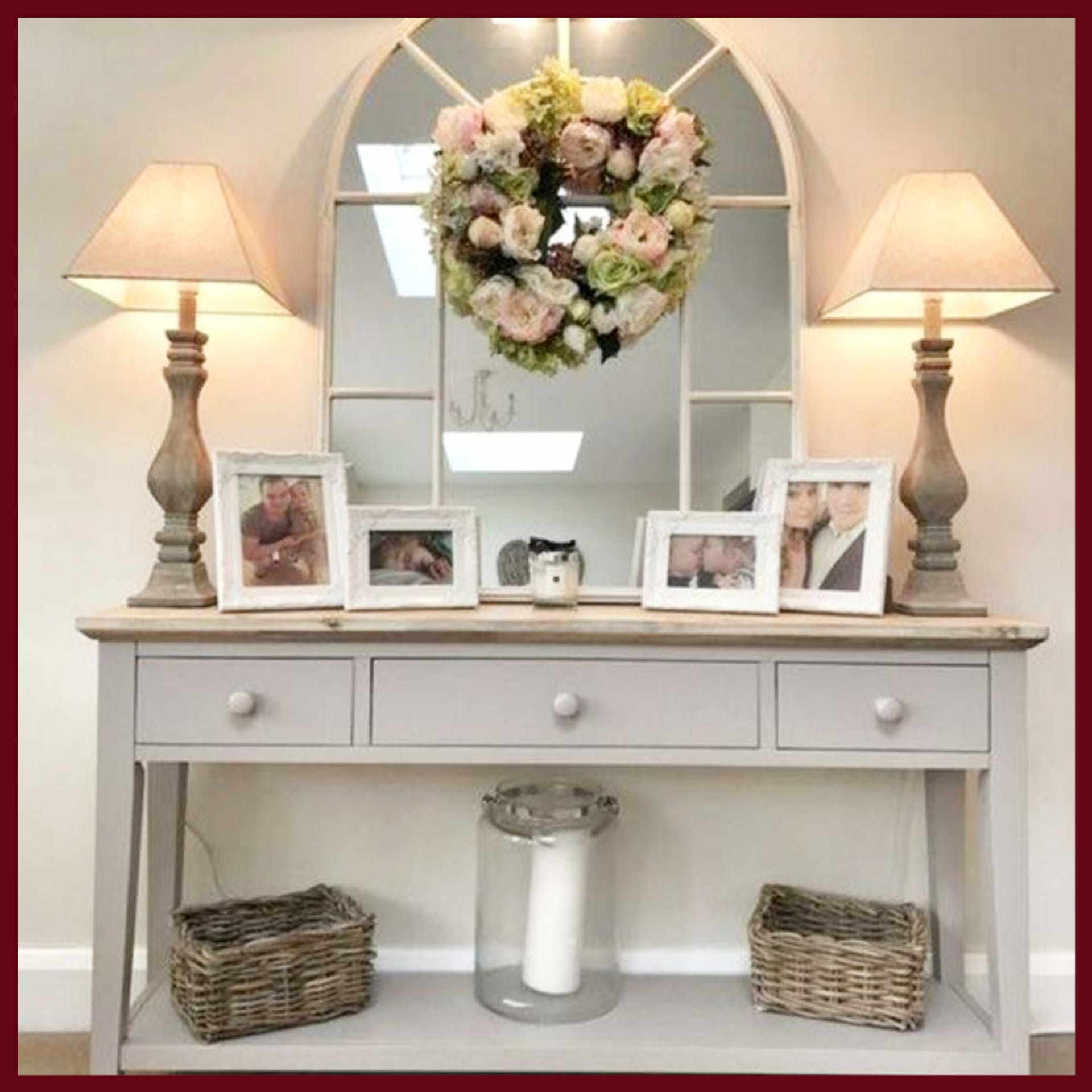 Entryway Wall Decor Ideas
I love these ideas below for decorating the wall in a small foyer or tiny entryway.
The wall over your foyer table or bench needs some decorating too.
If you're in a rental house or apartment, be sure to use Command hooks to hang your foyer wall decor so you don't risk your security deposit by causing damage to your foyer walls.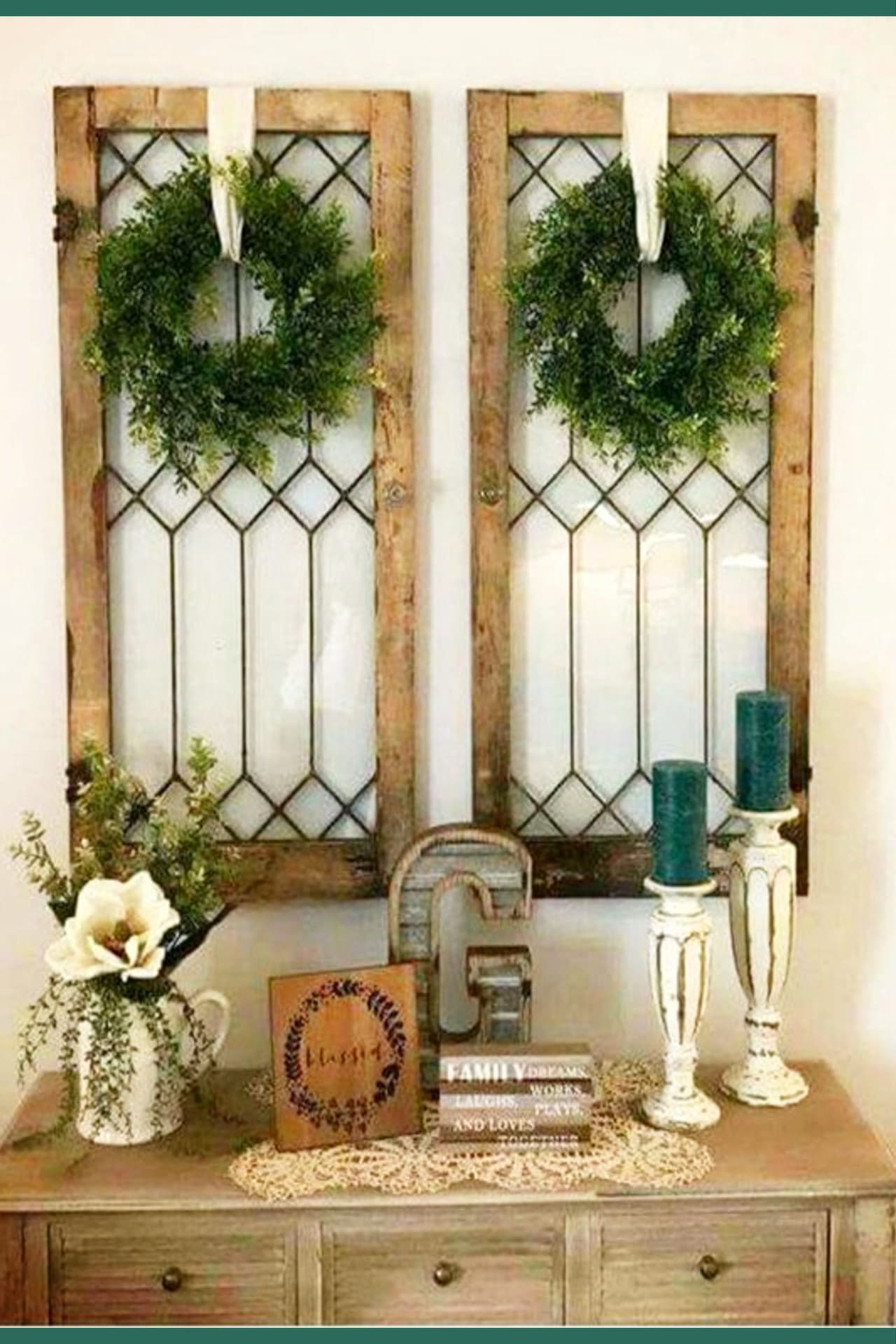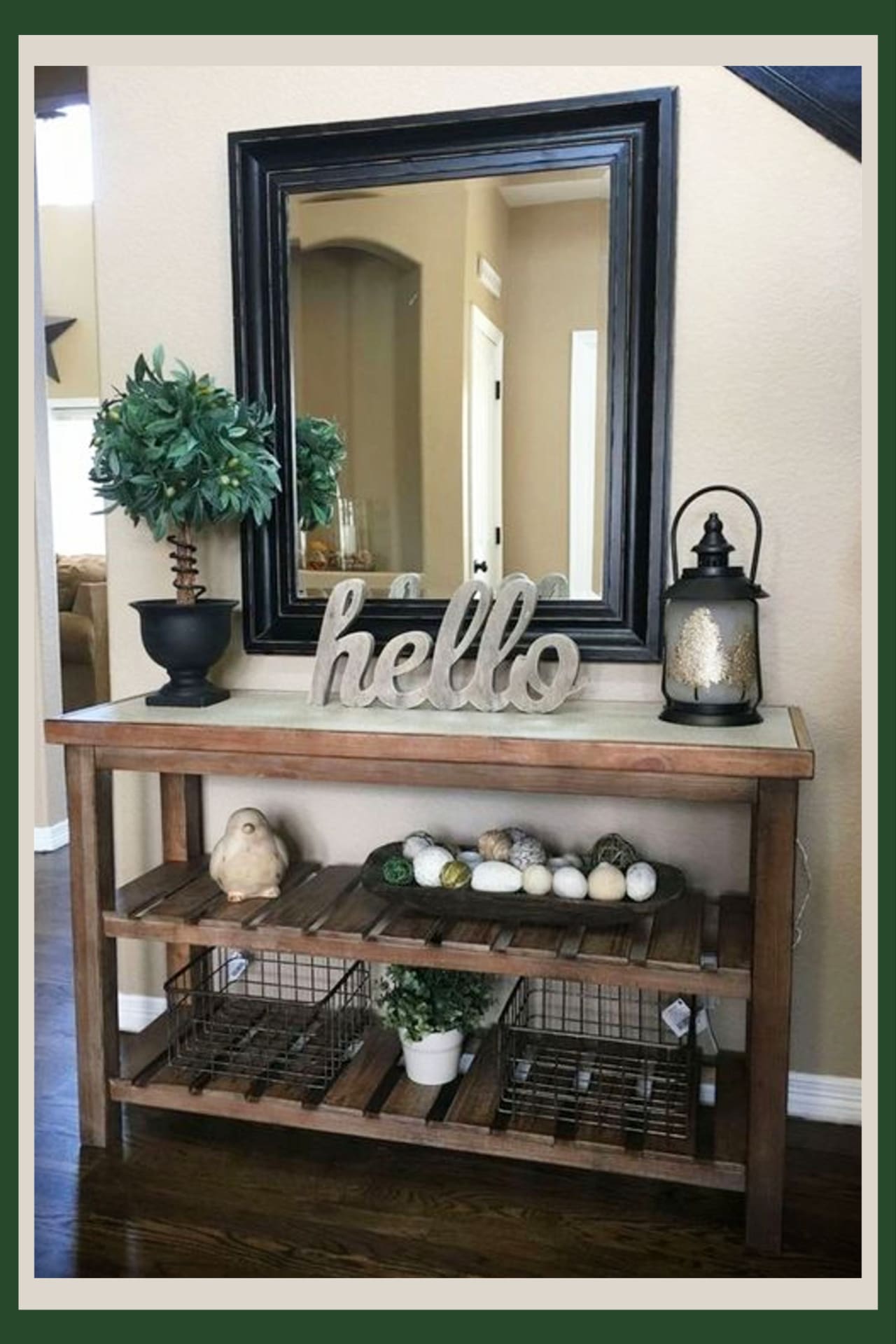 ---
Small Entrance Decorating Ideas
Wondering HOW to decorate a foyer in an apartment with a REALLY small entrance foyer – like just a corner wall in your entryway or front entrance?
Or maybe you need to create a foyer area because your apartment front door walks right into an open living room?
Let's look at some simple apartment entryway decor ideas that might work for you.
Here's a super cute "cottage-farmhouse" decorating idea for those really small foyer spaces: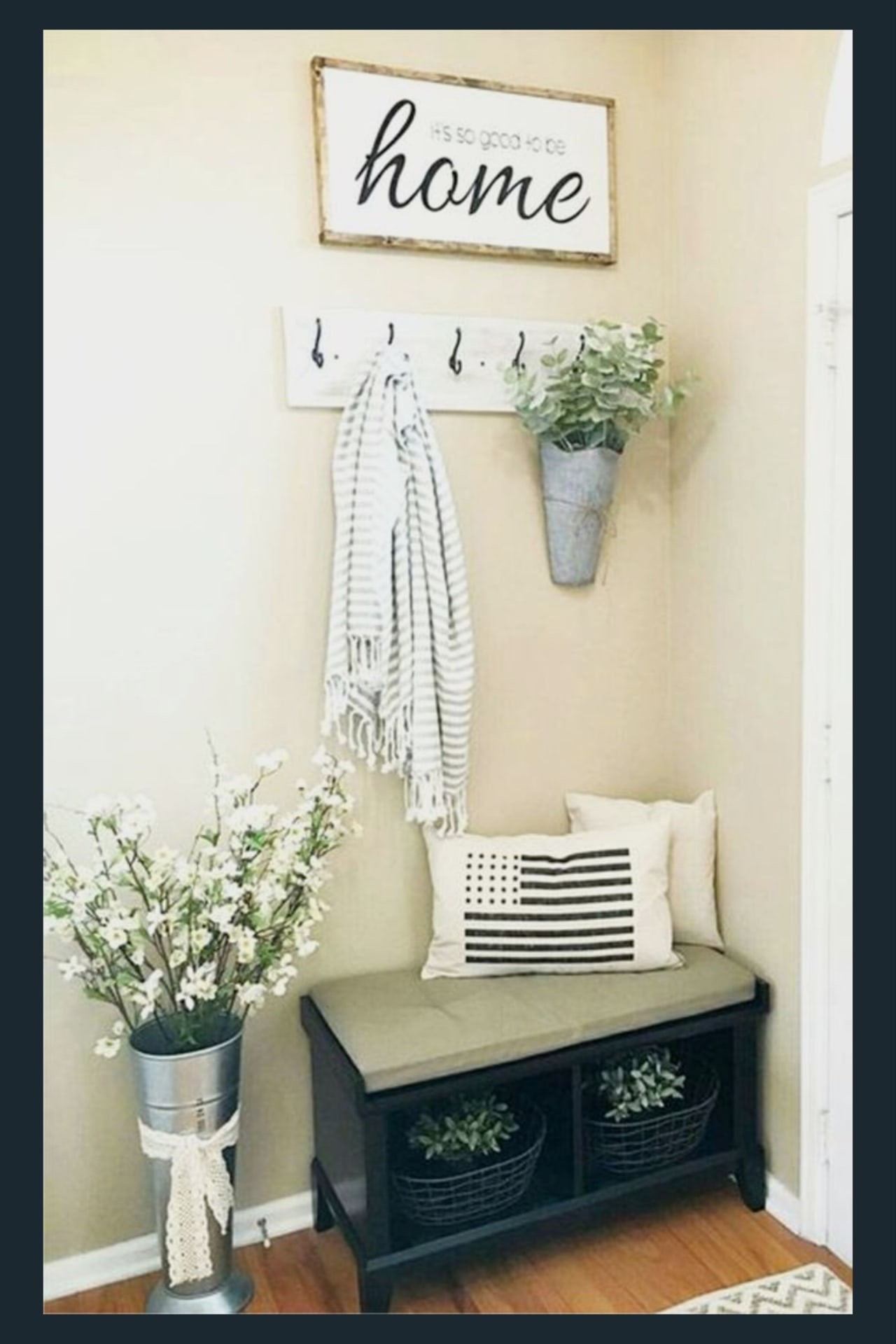 ✅ See More Small Entryway Ideas Here
This next idea is such a gorgeous farmhouse entryway idea – should be an easy DIY entryway decorating idea for a small foyer or apartment entryway.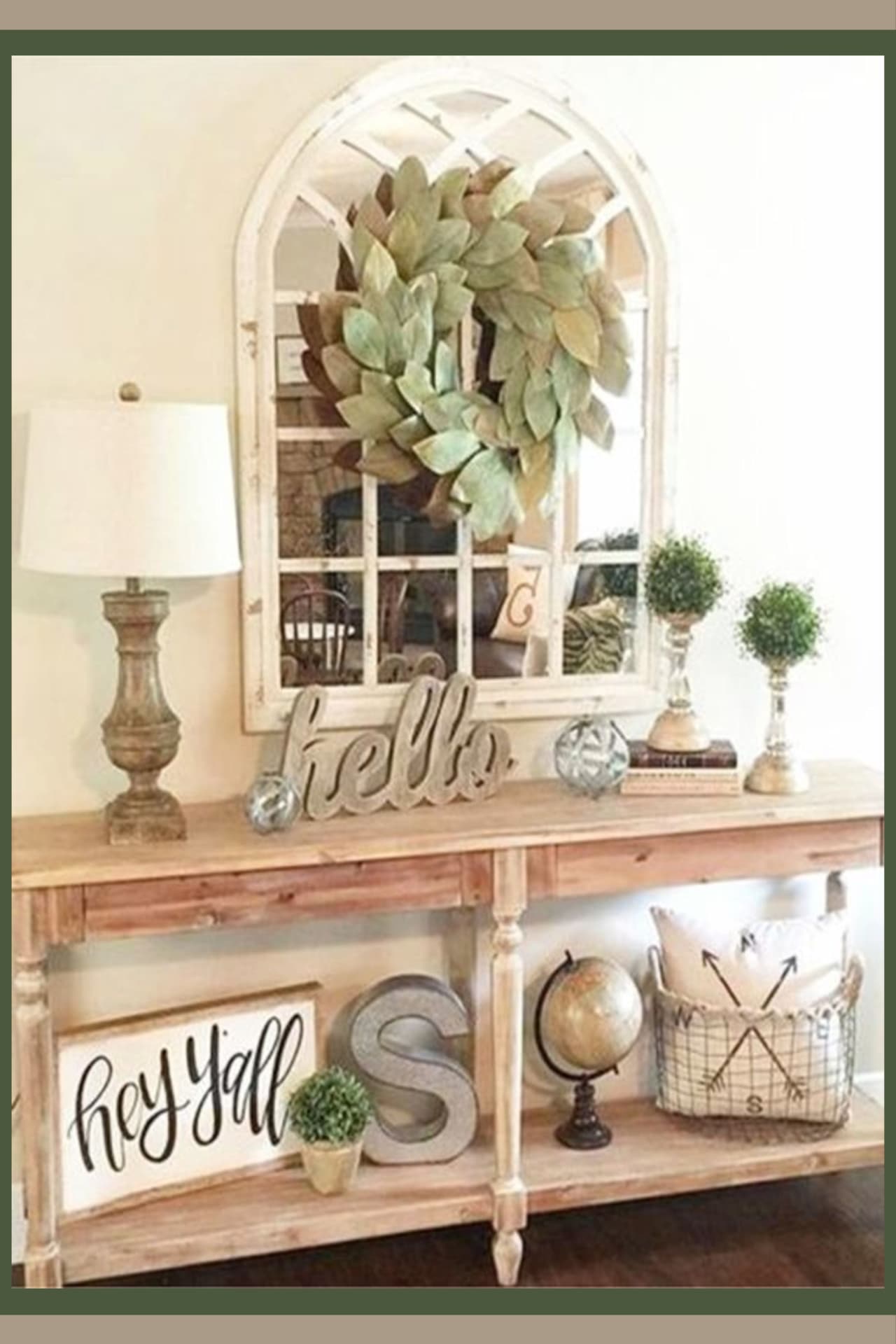 DIY rustic farmhouse entryway idea – perfect rustic entryway for a small foyer or apartment.
✅ You might also like: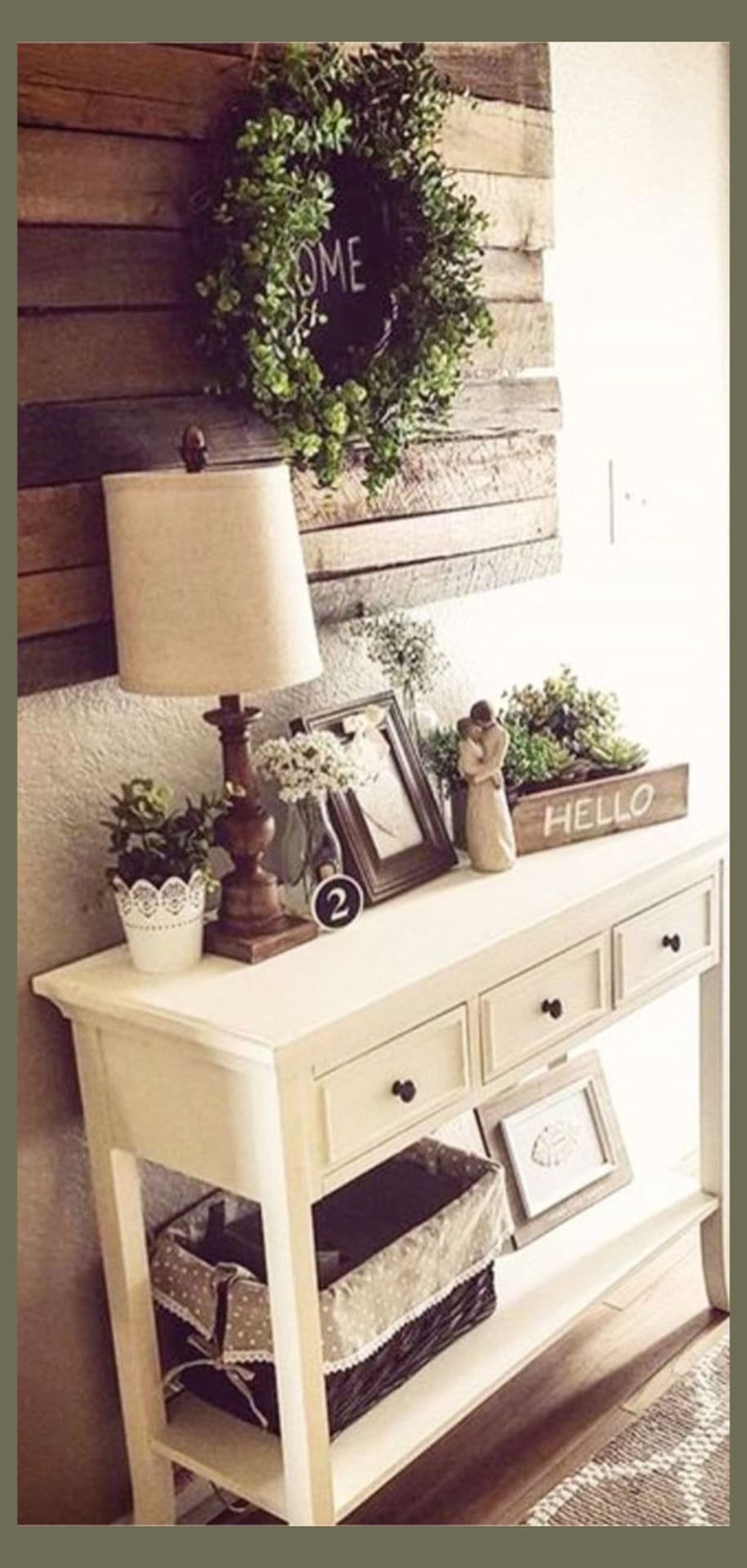 Beautiful small entryway decorating idea – love the solid wood furniture foyer table and the mirror on the wall.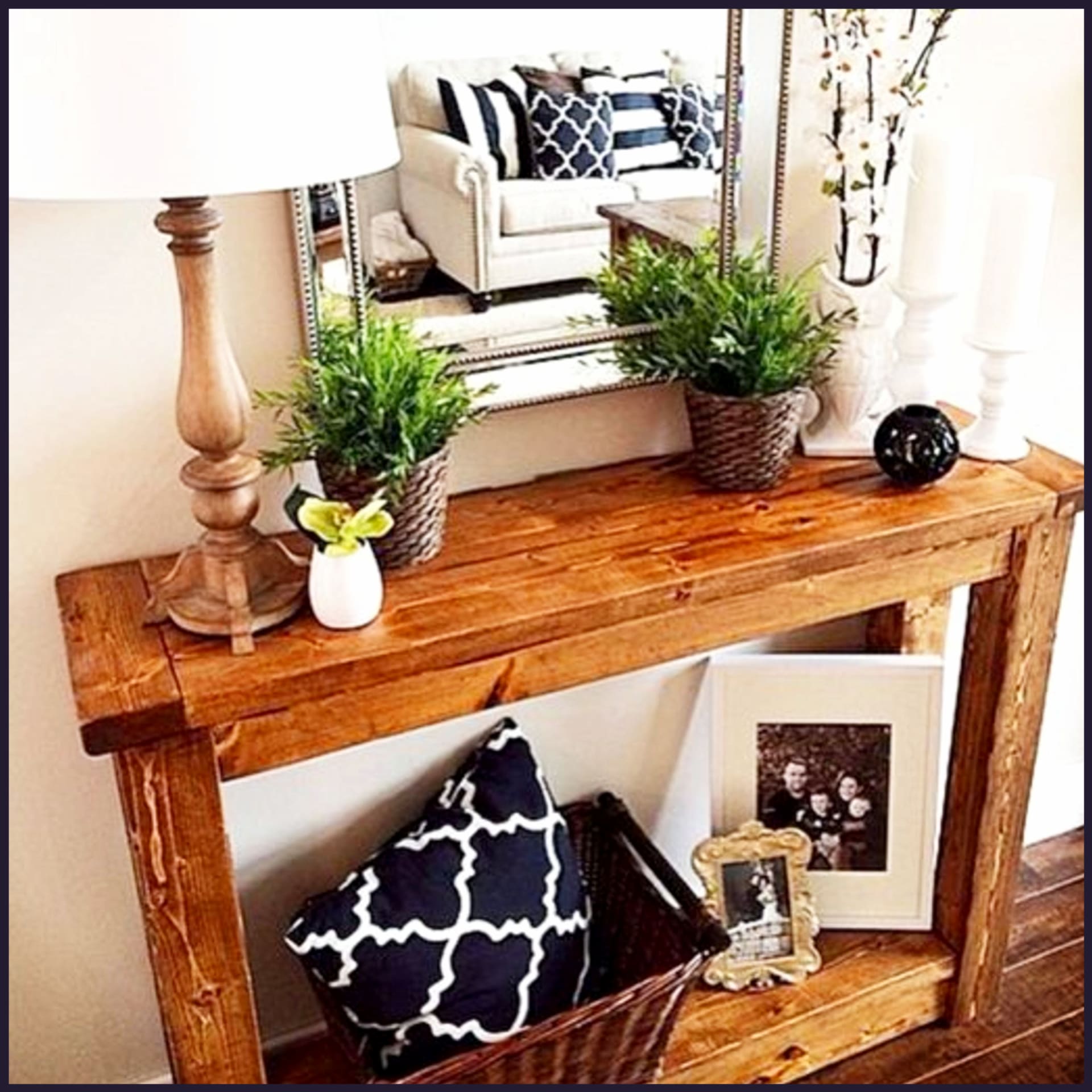 ✅ You might also like:
Love the farmhouse feel to this foyer/entryway!
While this idea takes up a good bit of space, I think it can easily be modified for a small apartment entryway or tiny foyer.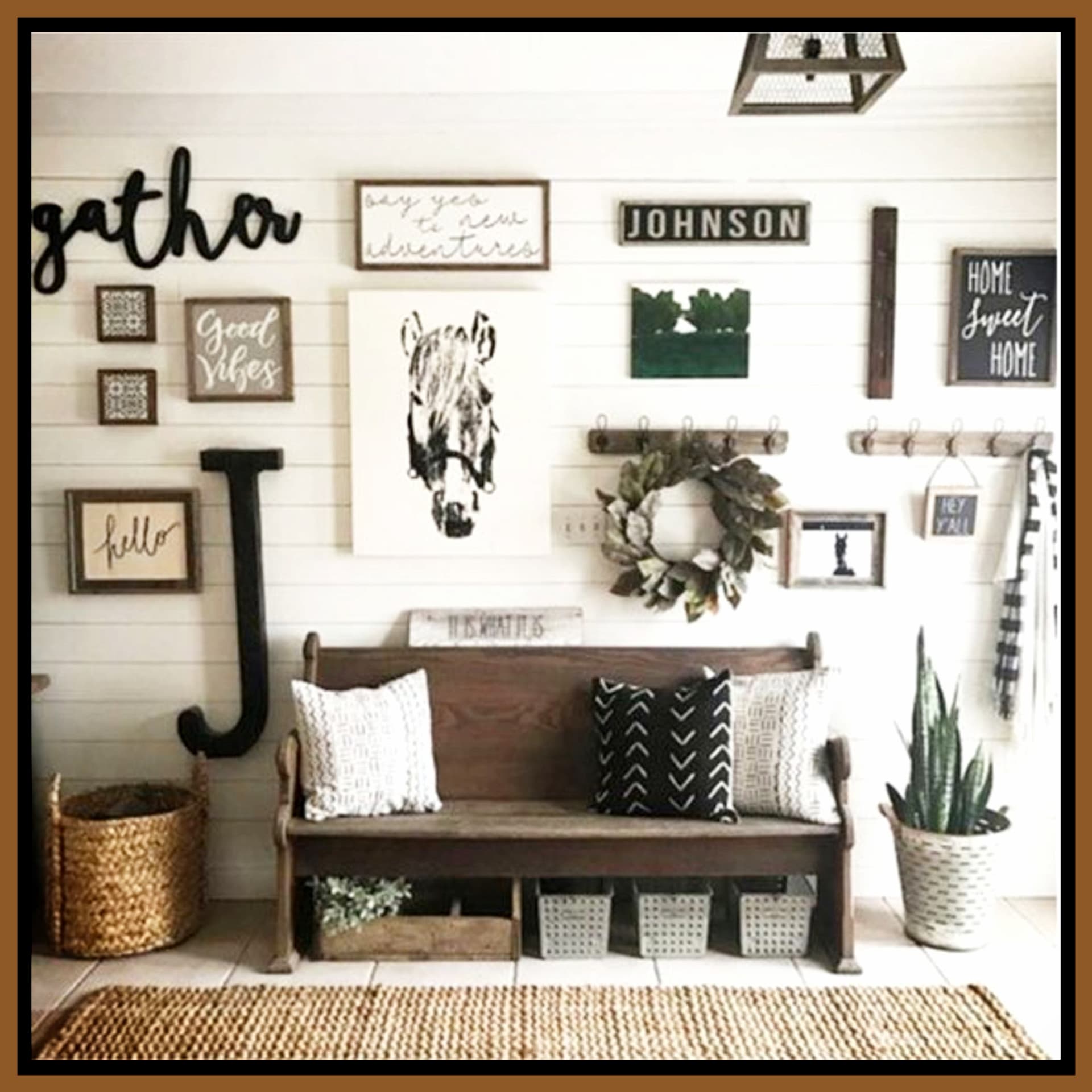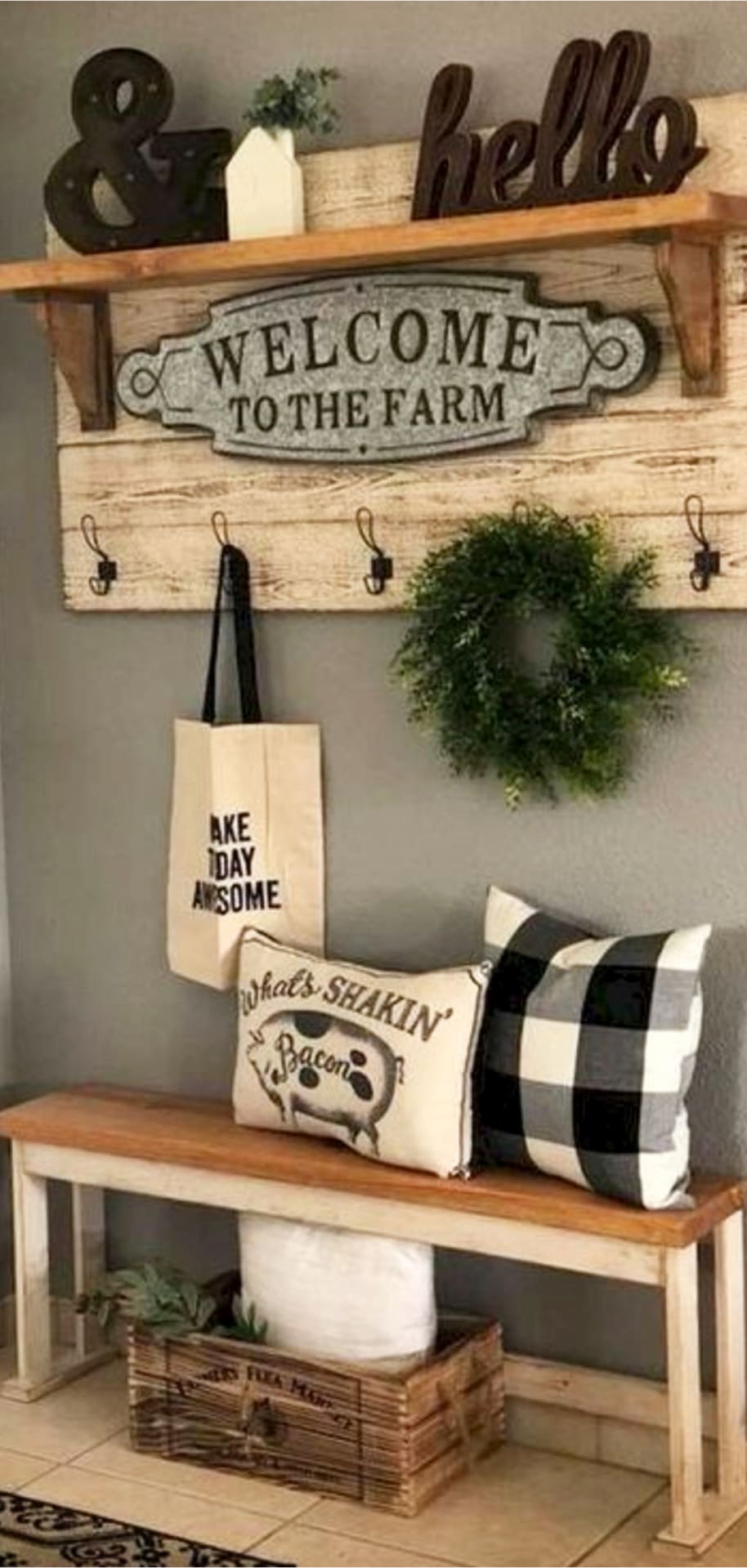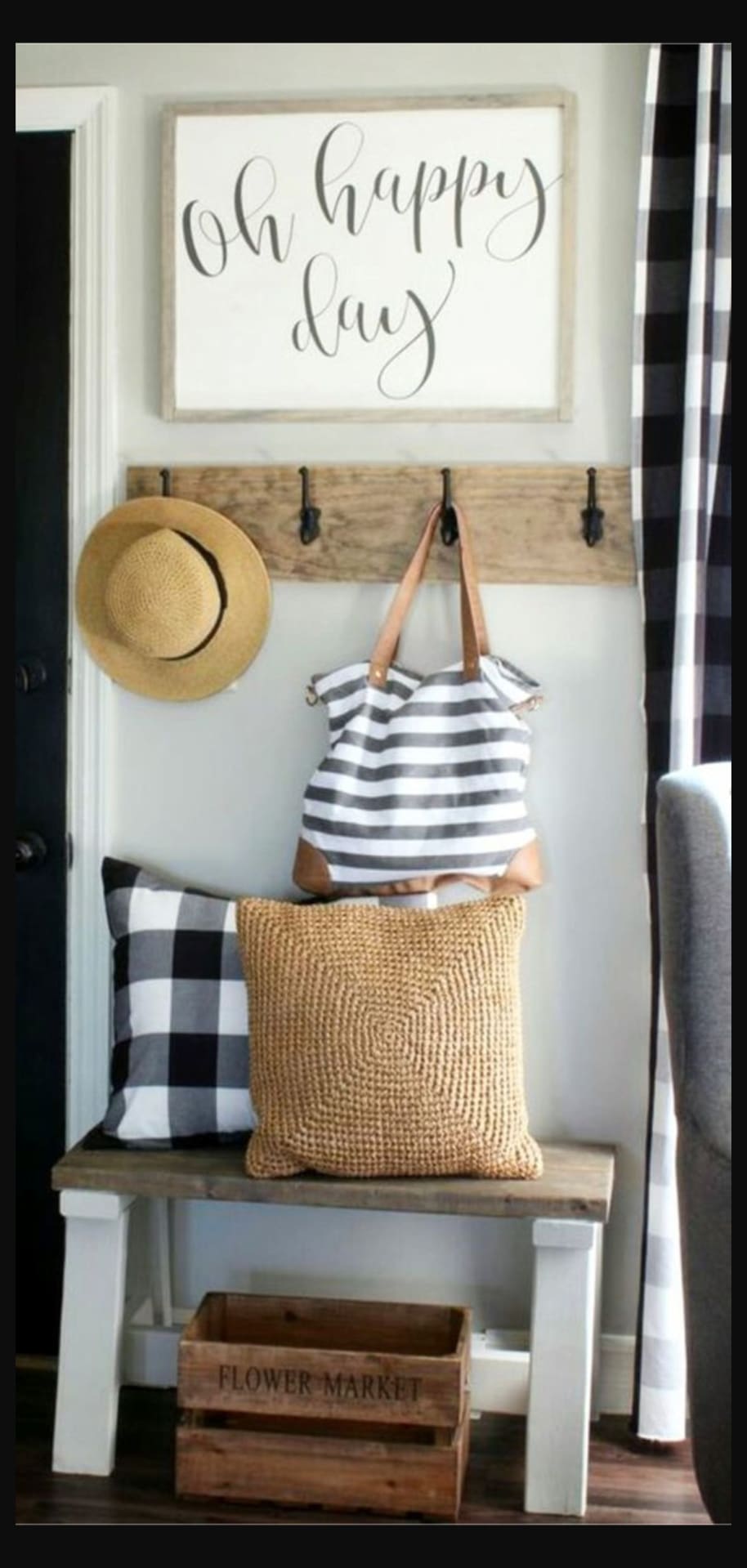 ✅ You might also like:
Beautiful entryway bench and small entryway decor ideas – would looks great in a small foyer or apartment entryway.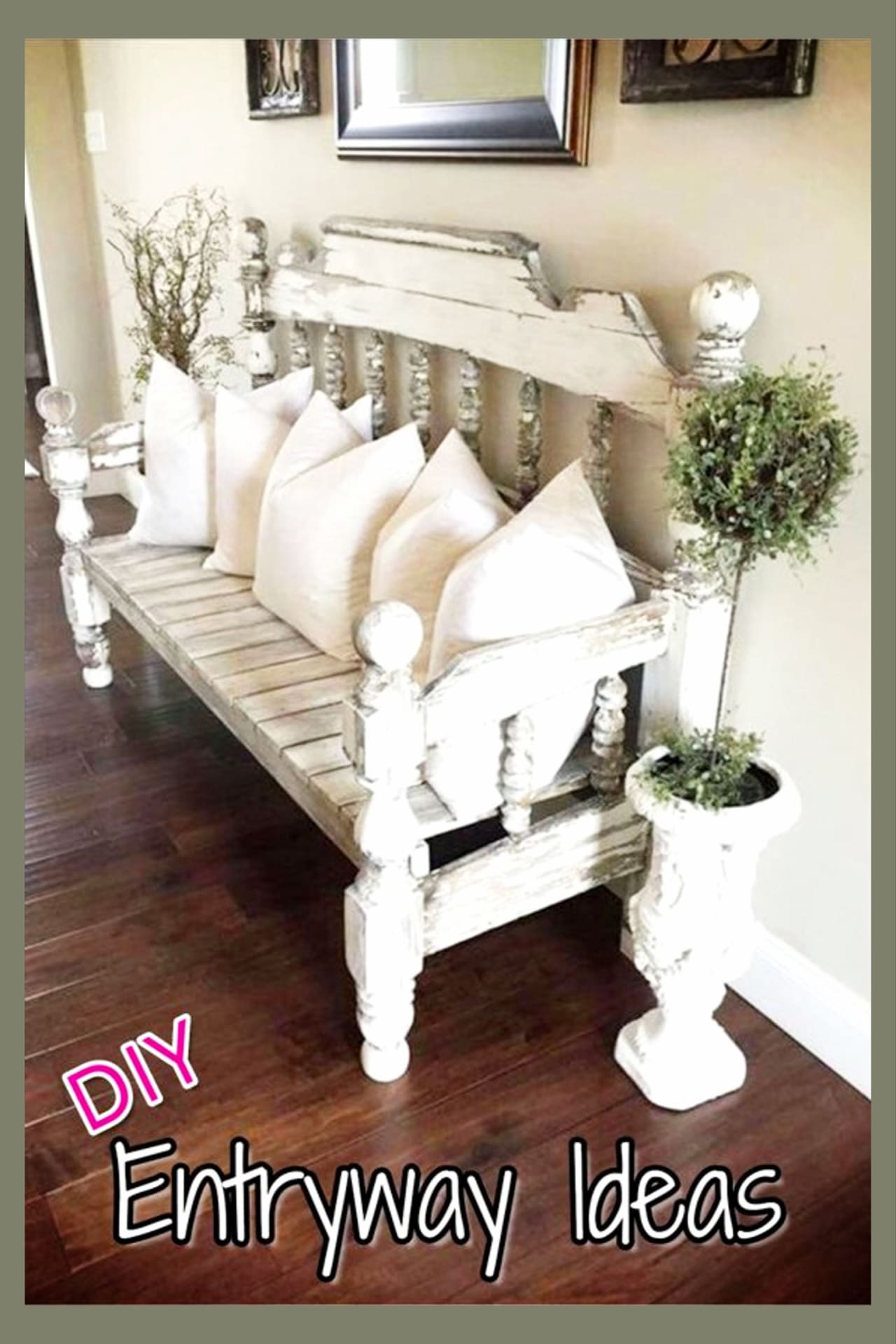 ✅ You might also like:
Farmhouse Style Small Foyer
Absolutely LOVE this foyer table and farmhouse-style decorating idea from our Facebook friend –
They MAKE this furniture – isn't it gorgeous?!?!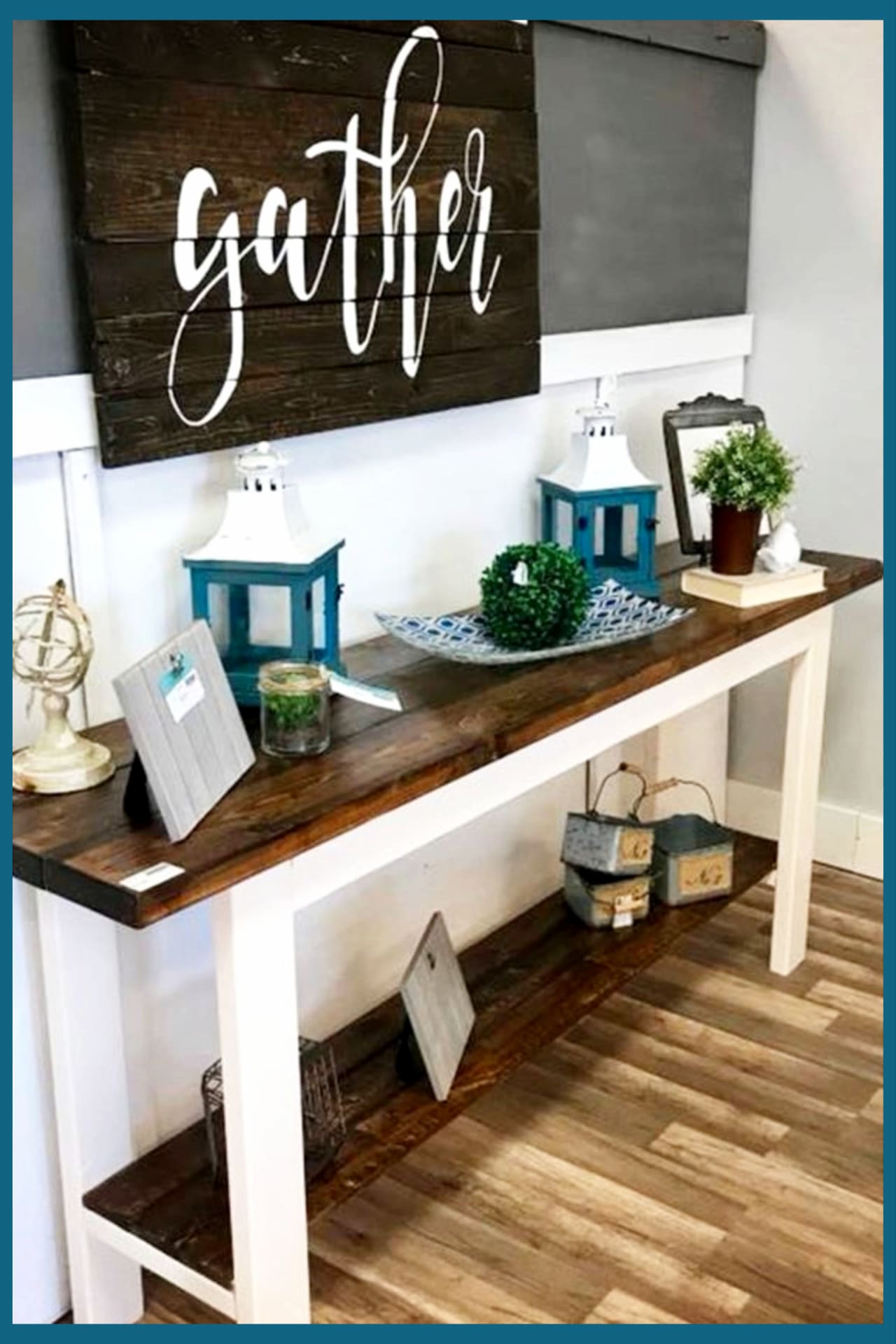 Love these foyer decorating ideas?
We have MORE!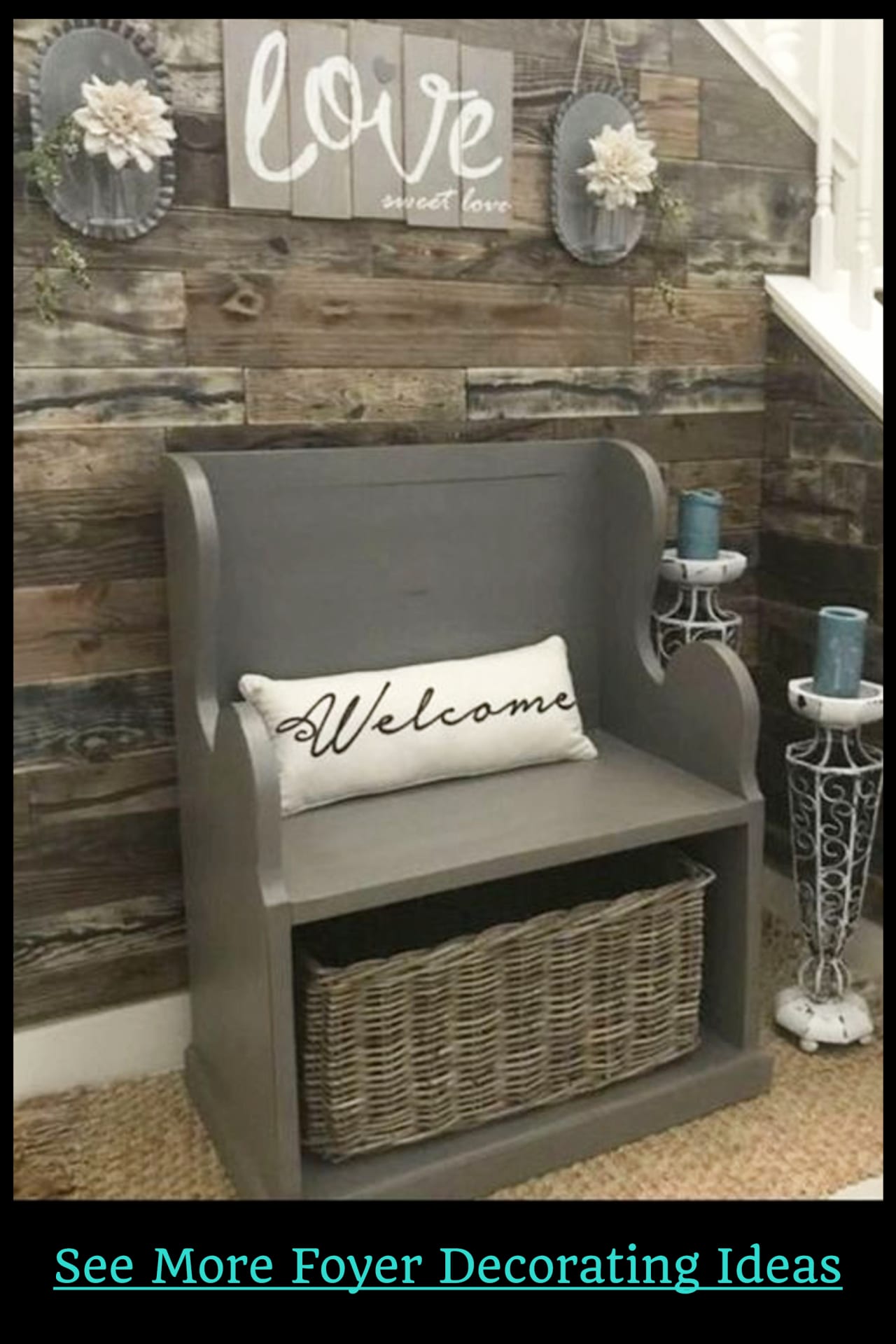 Looking for Gallery Wall Ideas For Your Foyer?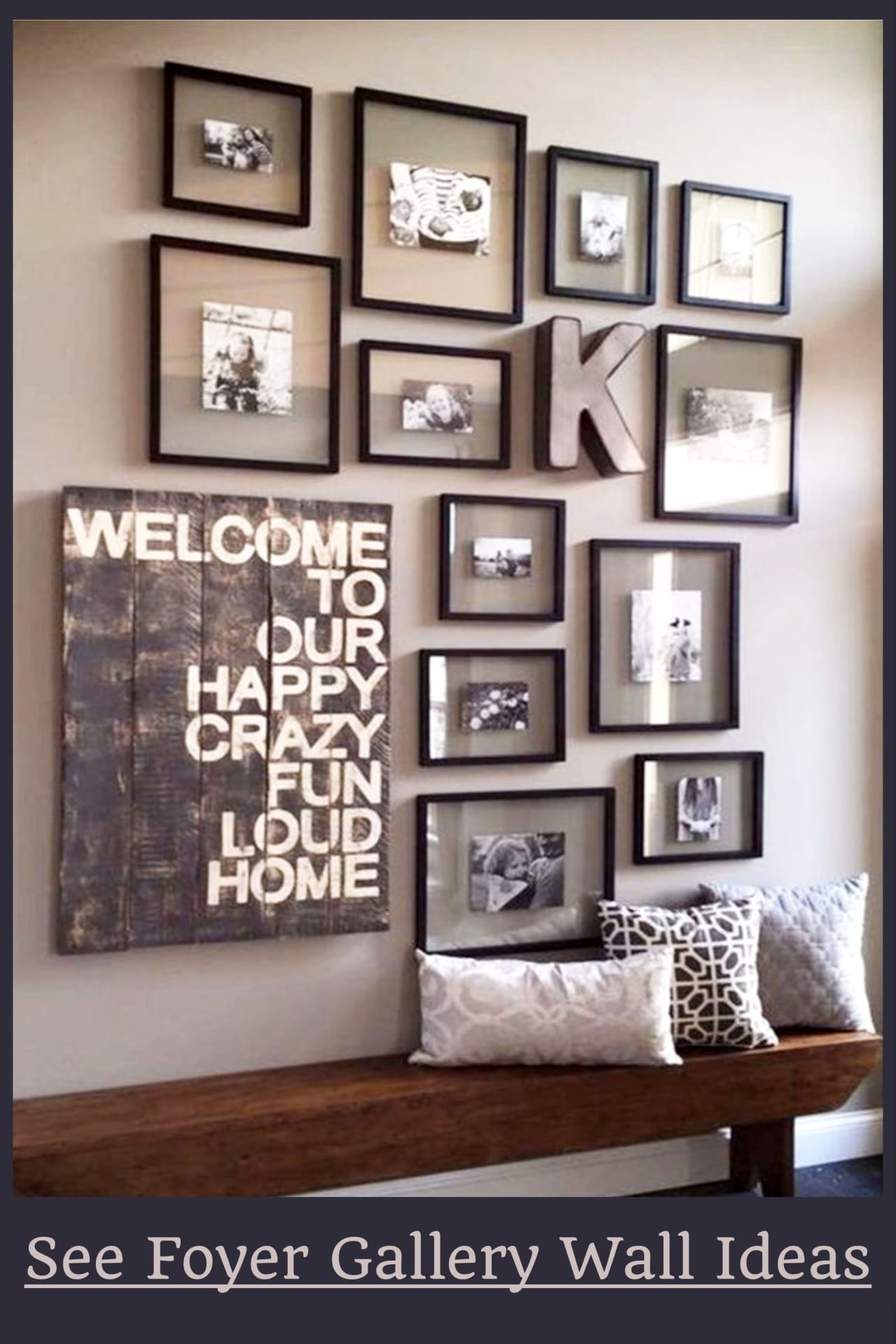 ---
More ideas:
• BEAUTIFUL Farmhouse Decorating Ideas
---
• Small Foyer Decorating Ideas
---
• Farmhouse Kitchen Decorating Ideas on a Budget
---
• Popular Kitchen Paint Colors This Year
---