---
Clever and CHEAP Small Space Storage Hacks – Super creative solutions for those that have too much STUFF and NOT enough space.
Let's take a look at some creative DIY storage solutions for small spaces – from Small Rooms, Small Houses, Apartments, Cottages and Condos to tiny kitchens, small laundry rooms, small bedrooms and more.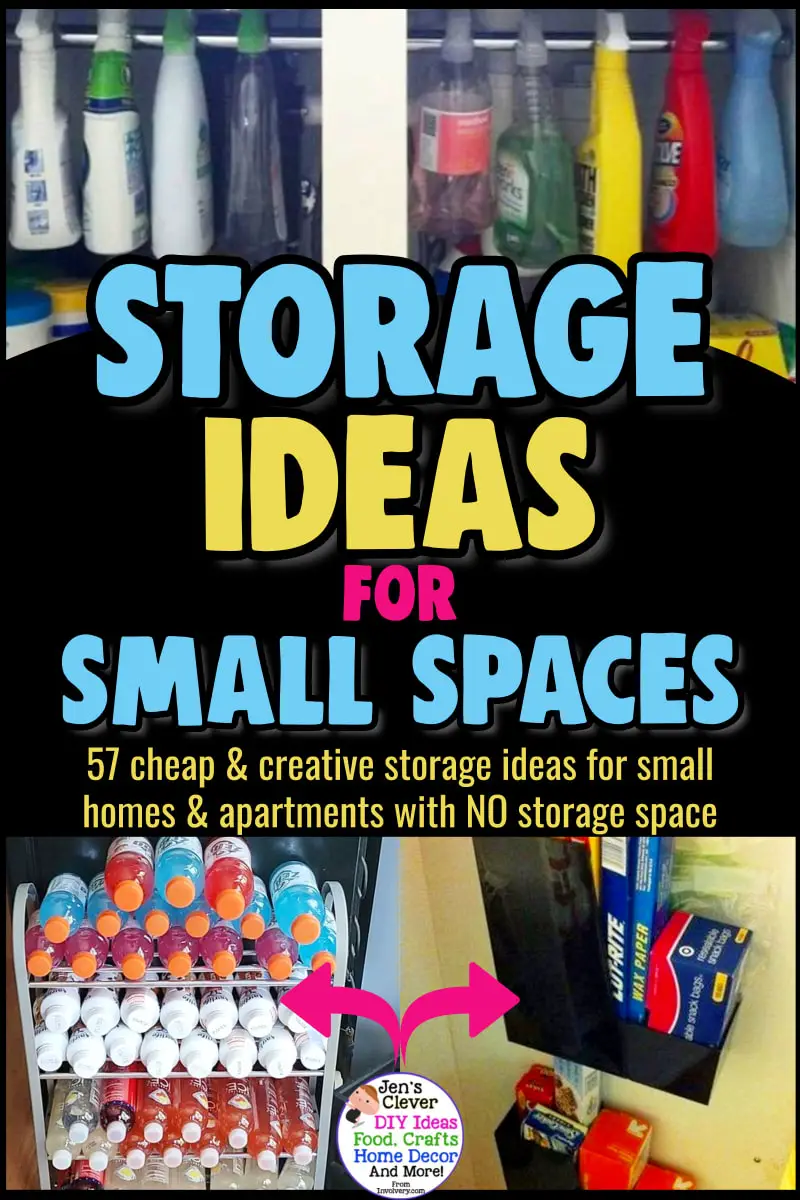 ---
Updated on March 15, 2023
posts may contain affiliate links -Enjoy and feel free to share with your friends!
---
Unique Storage Ideas
These space saving hacks below are so imaginative and unique – and so cheap to do (perfect for maximizing your storage space on a budget!).
Like this GENIUS storage hack – only a couple bucks at ant discount or dollar store near you!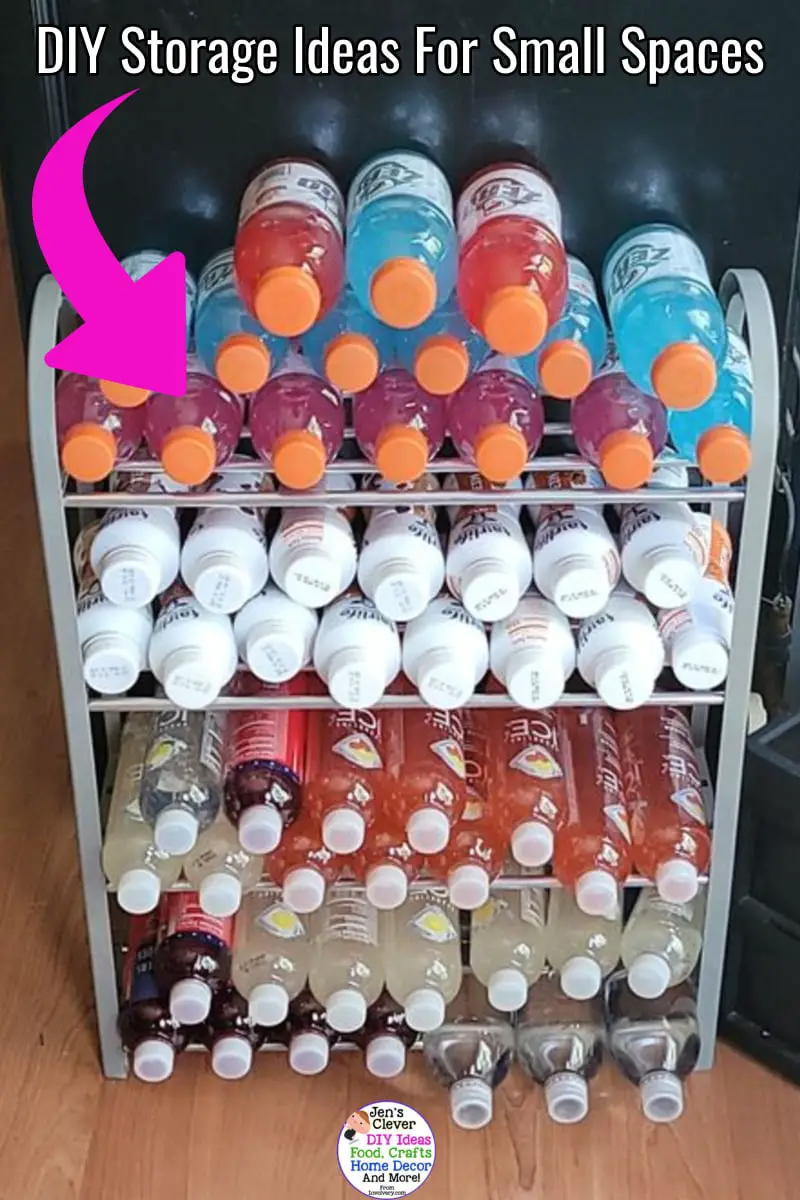 If you don't have a pantry, this cheap wall organizer could be VERY useful, don't you agree?
 This is the water bottle shelf in the pictureFound It Here This one is narrow and taller for small spacesFound It Here
Small apartments come with MANY storage challenges – here are some solutions that can really help if you're trying to organize WITHOUT storage space.
It's the simple little solutions that can make a BIG difference when organizing ALL your stuff in a tiny space.
Like ALL those charging cords and wires you have everywhere?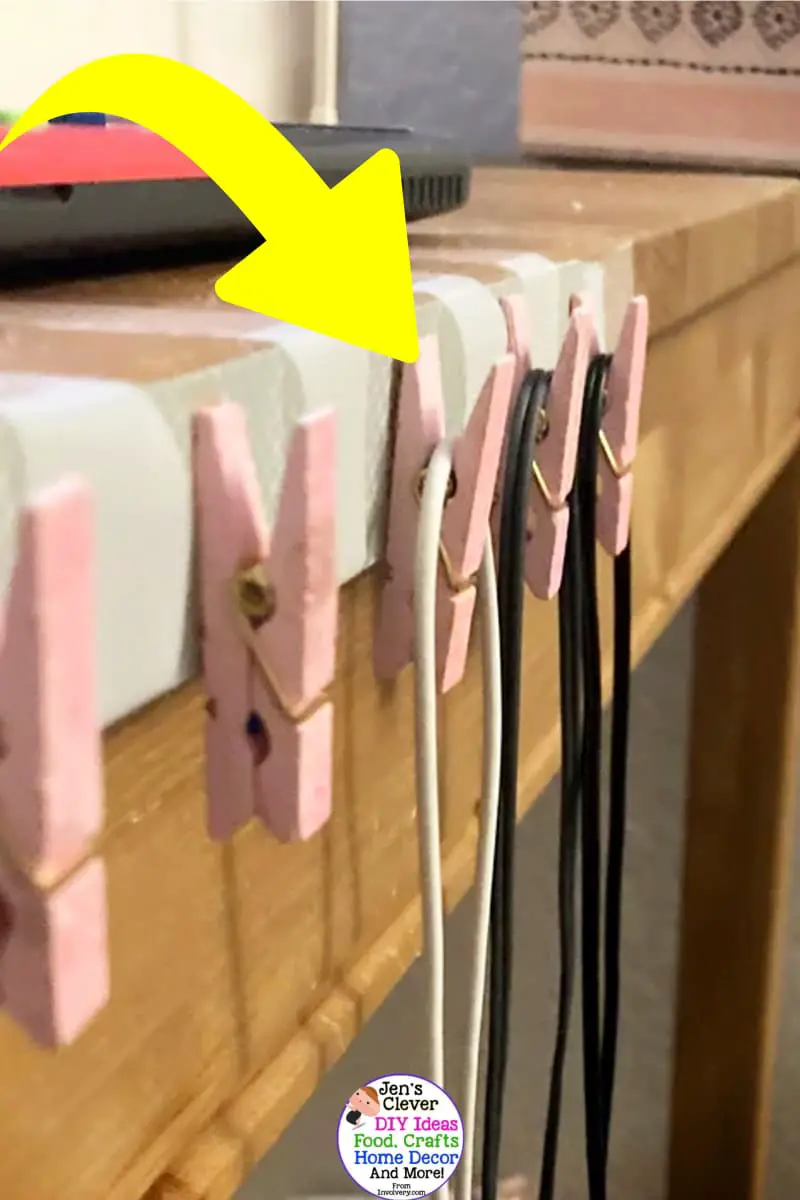 Some cheap clothespins from any dollar store, and you can easily organize all THAT clutter!
Personally, I like to HIDE all my cords.
It's crazy how in the wireless world, we have SO many wires and cords to deal with, right?!?!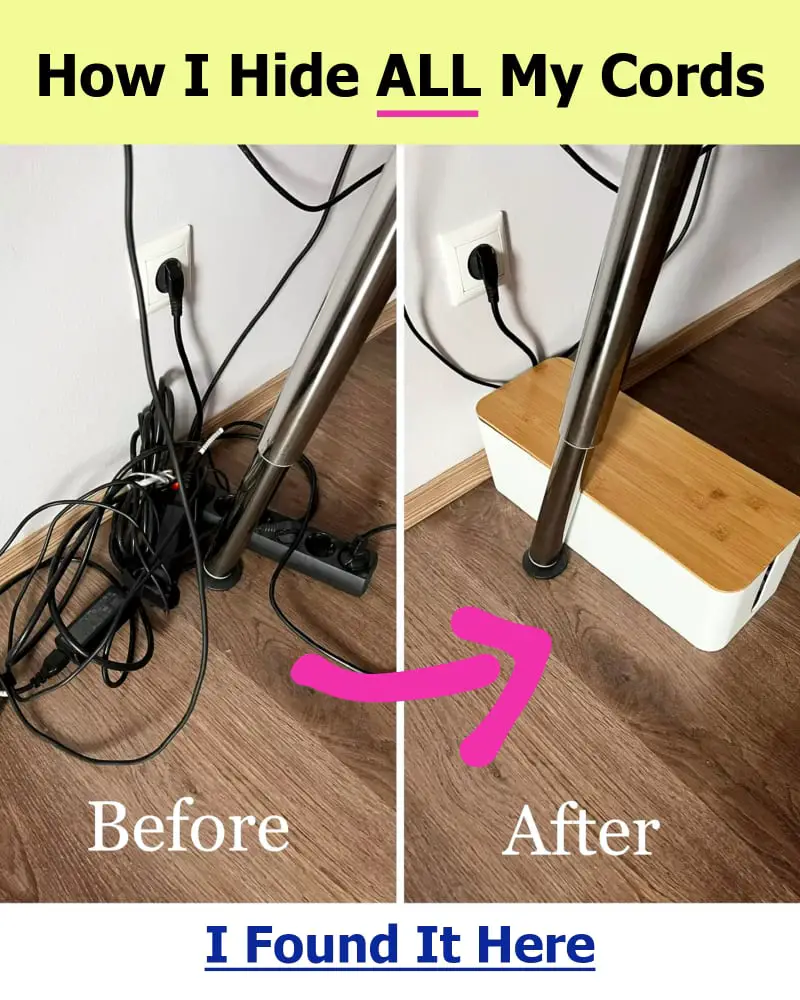 Looks MUCH better, doesn't it?
The box is made out of bamboo and comes with multiple accessories to organize ALL those plugs and cords too.
 White Boxes For CordsFound It Here Black Boxes For CordsFound It Here
From a small bedroom to a tiny kitchen, let's look at storage ideas for your coat closet, walls, shoes, bedroom, small bathroom and all those small spaces in a small house, condo or apartment.
If you've ever wondered HOW to organize a small house with NO storage space… this page is for YOU!
Wall Storage Ideas
I just love unique and imaginative storage ideas like this wall storage idea for shoes:
This next idea is one of my favorites and it's perfect for that unused wall space in your laundry room.
Plus, it makes it SUPER easy to take clean clothes out of the dryer and hang them up!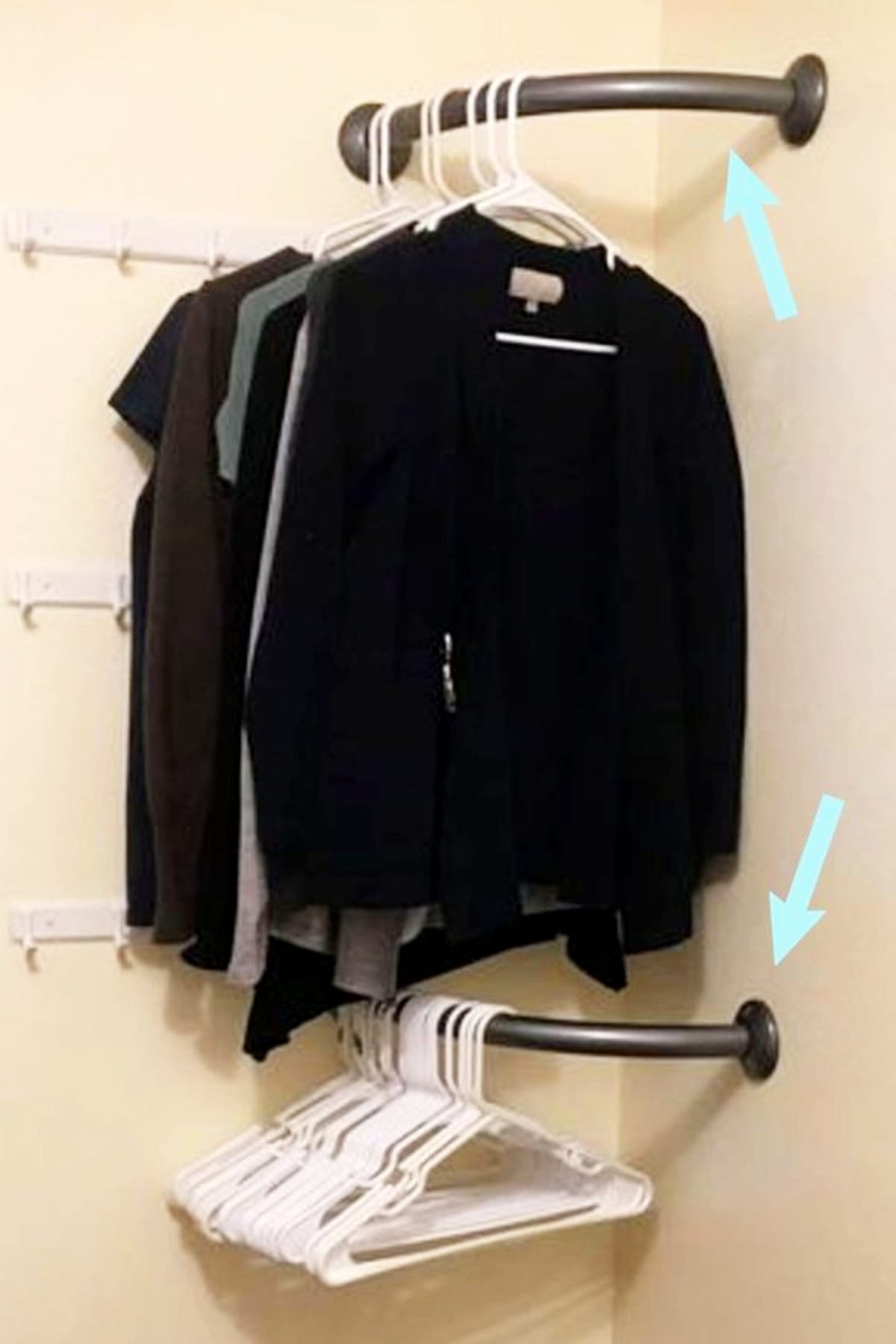 See more about those corner laundry room wall hanging clothes rods here in Small Laundry Room Ideas.
Storage Solutions For Small Spaces
Let's look at some unique ways to organize a small room with some creative DIY storage ideas and small space storage solutions on a budget.
If you are thinking about some creative storage ideas for your small space it is best to think outside the box (pun intended).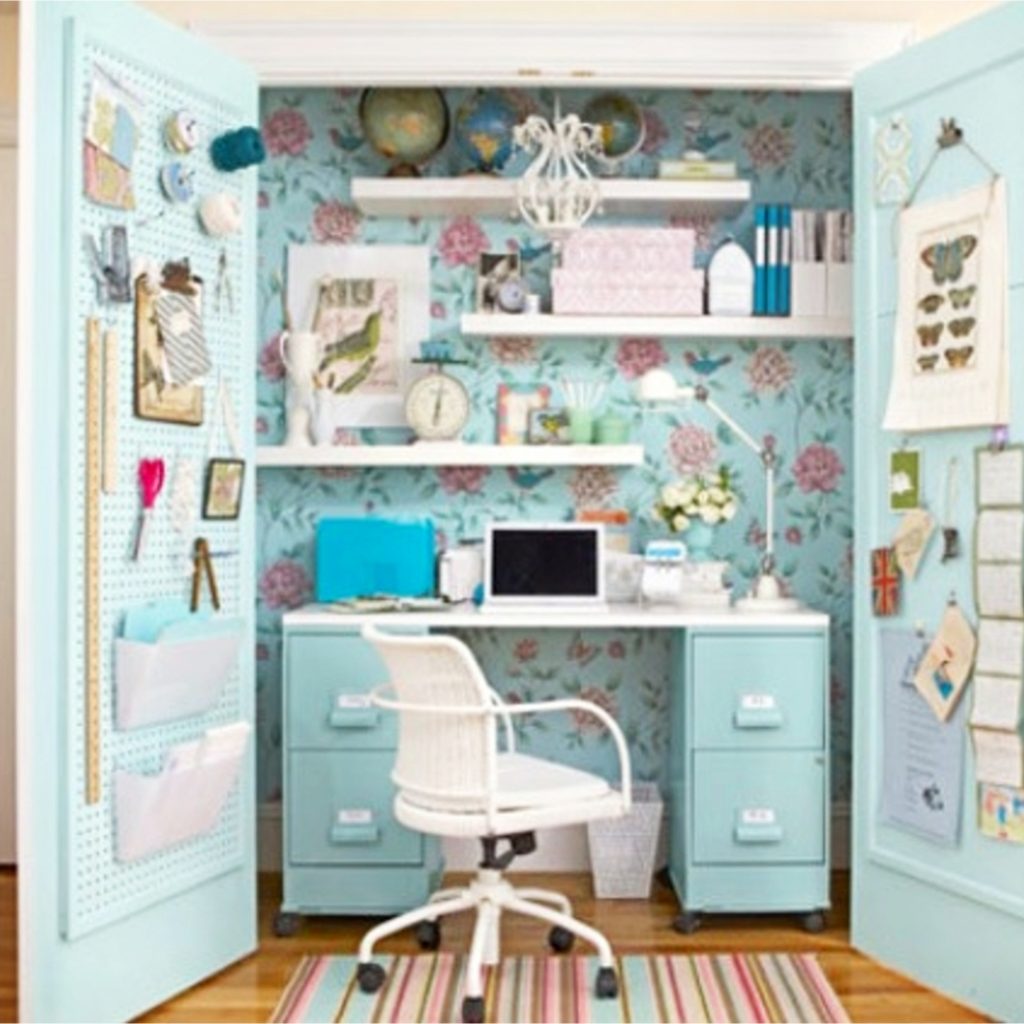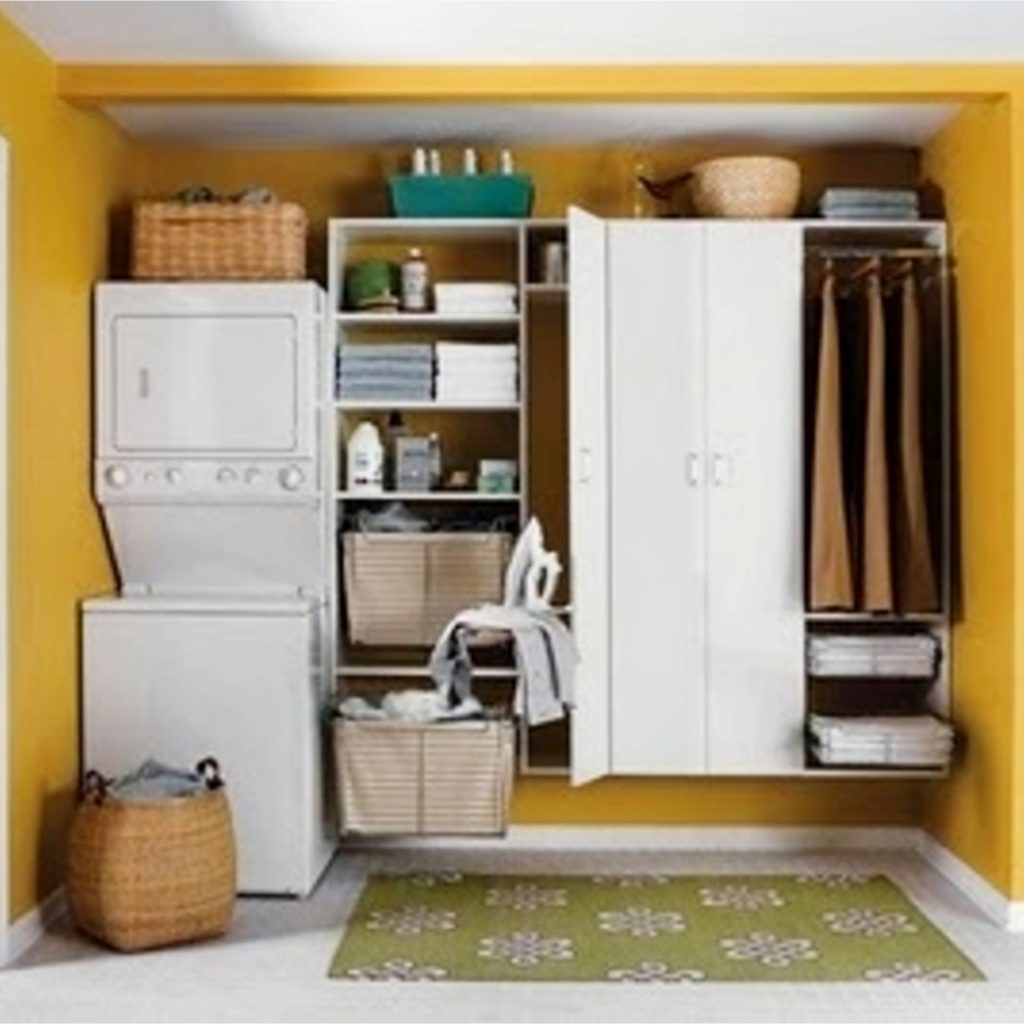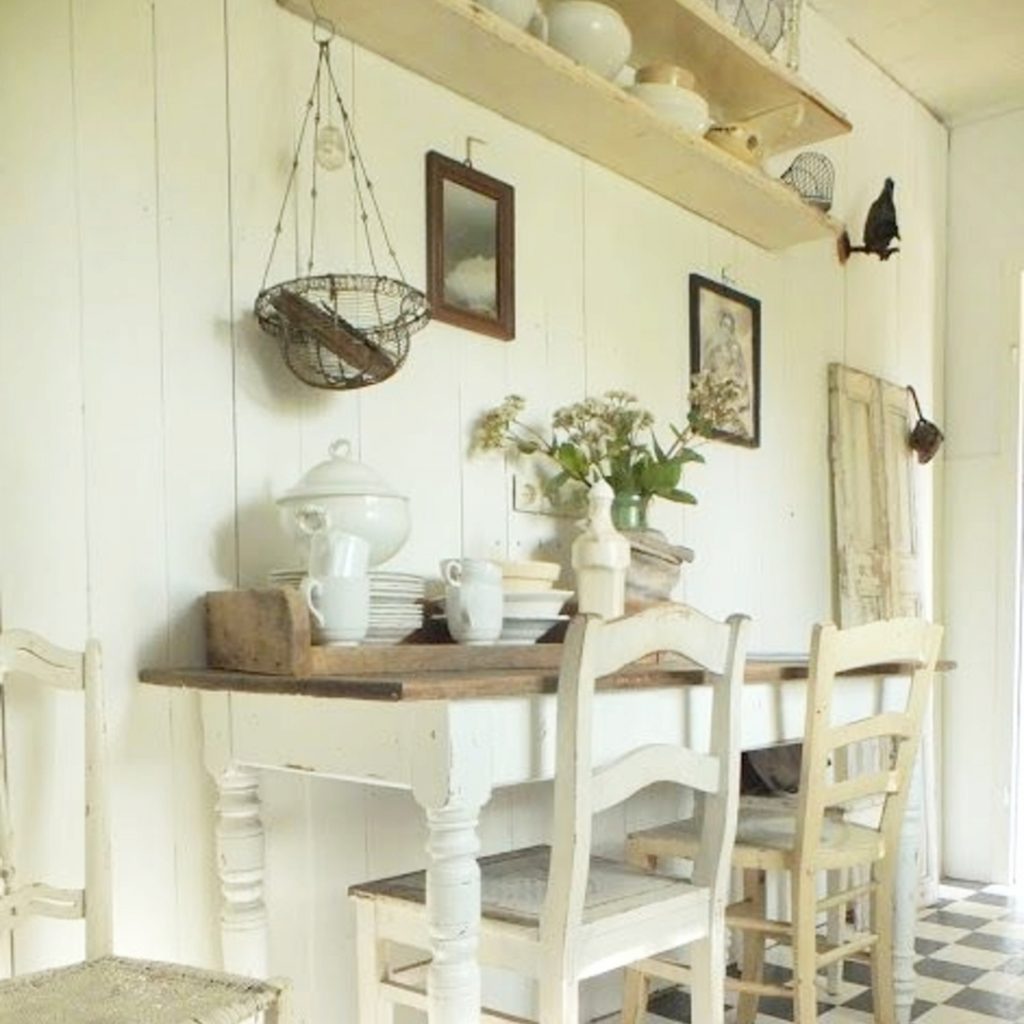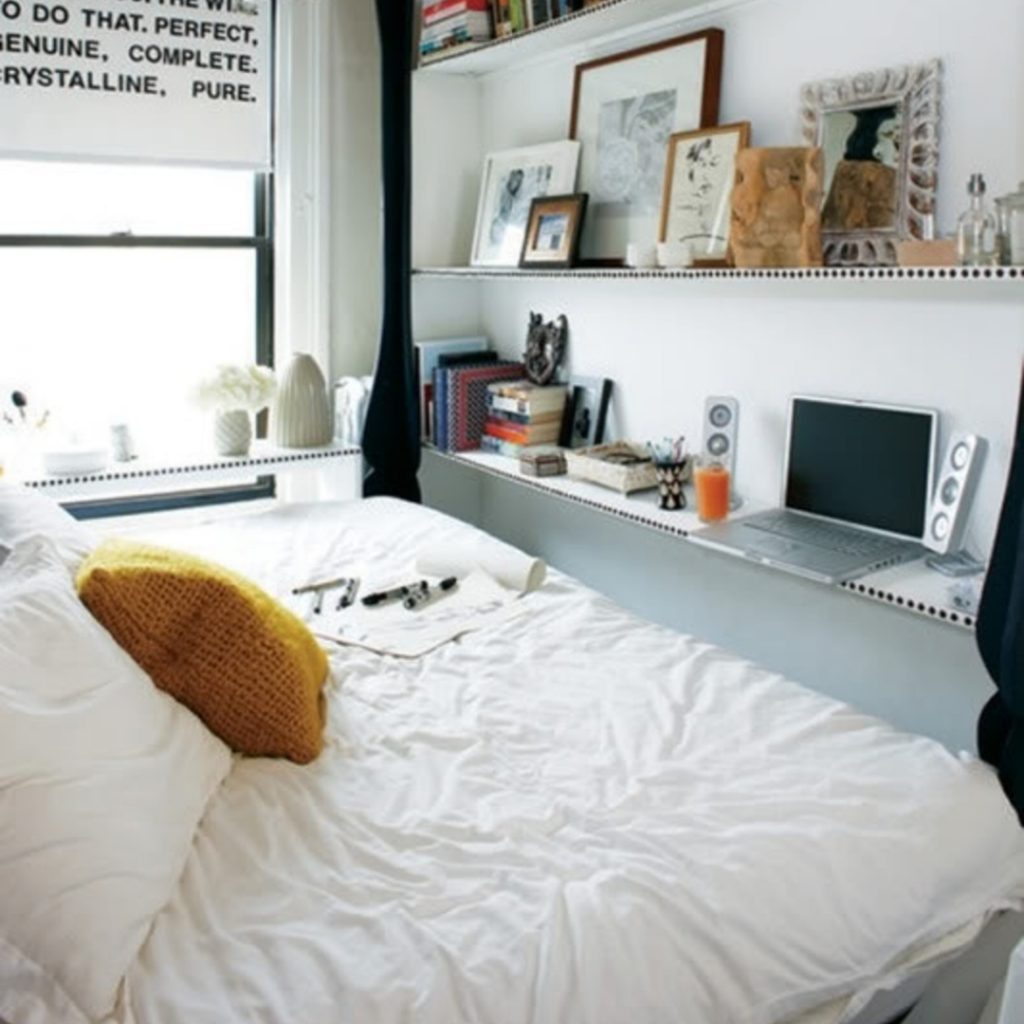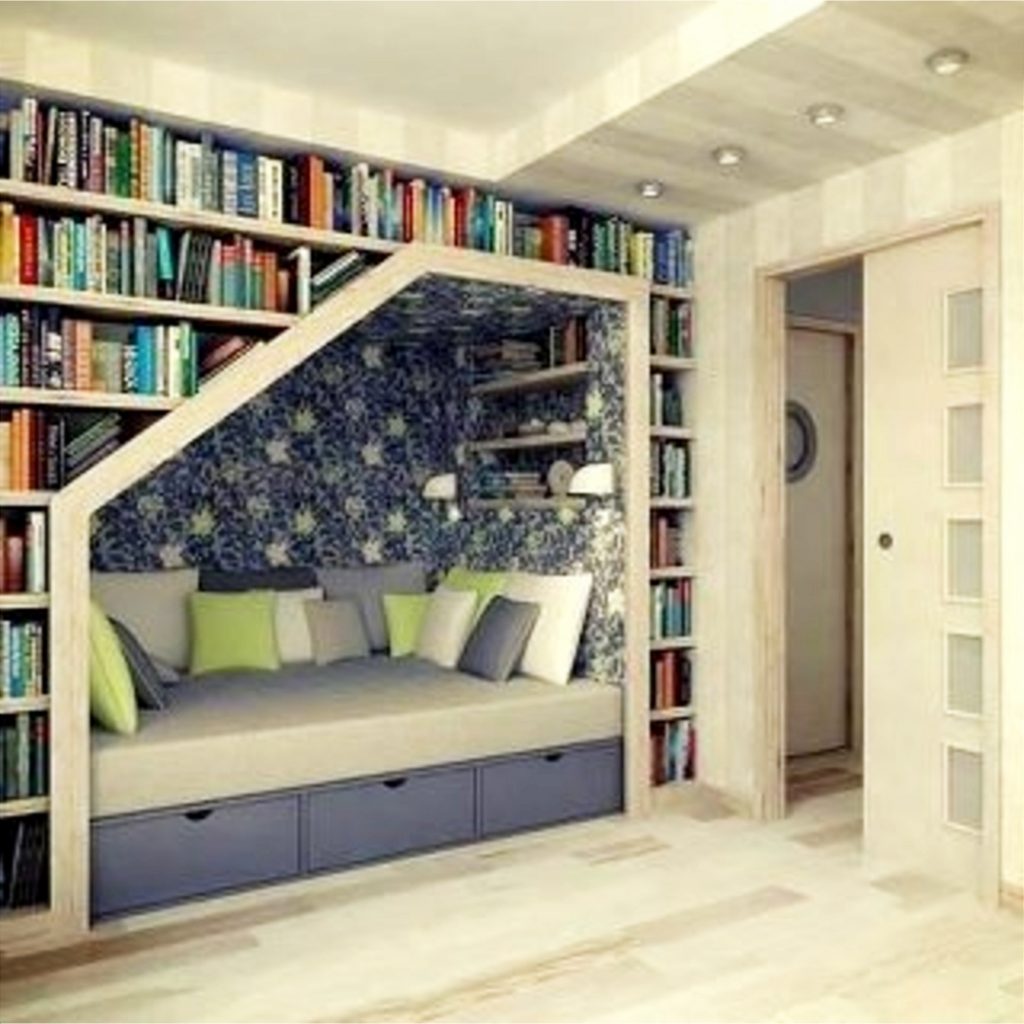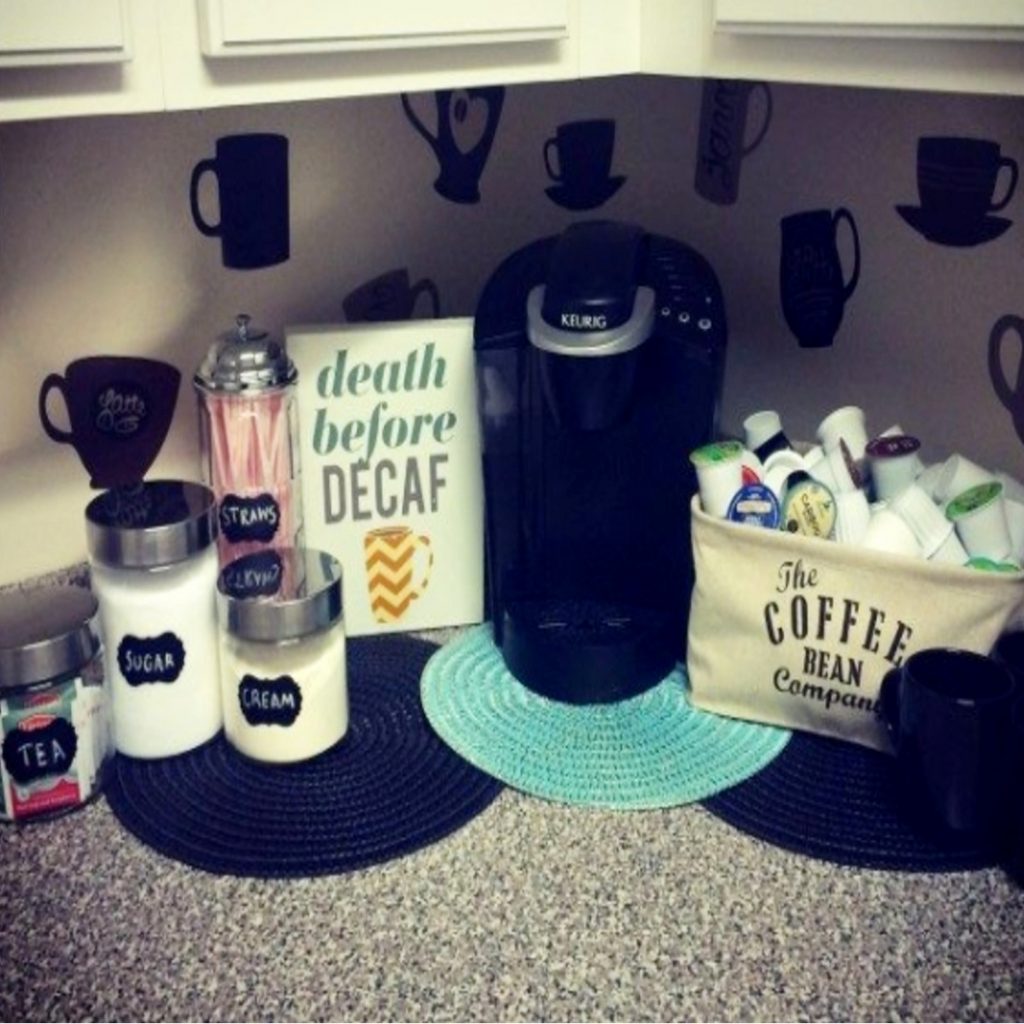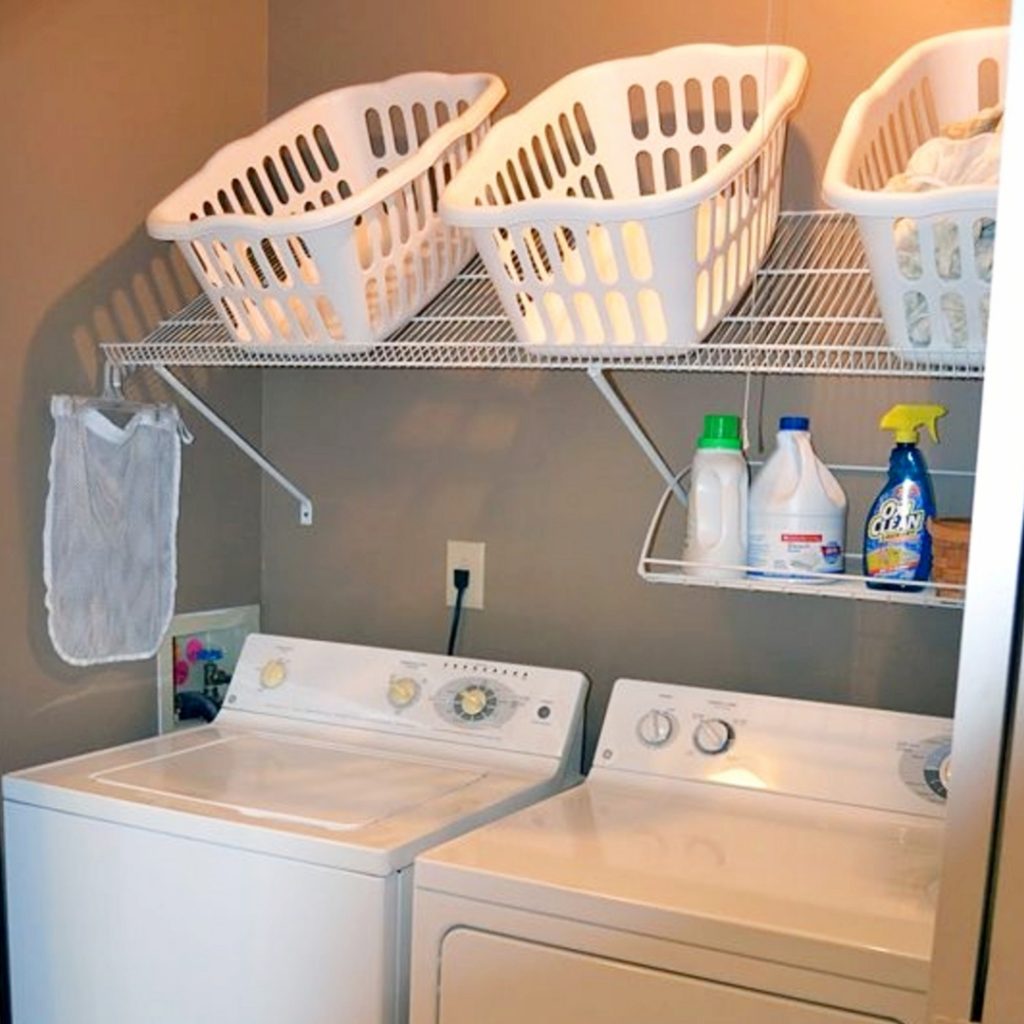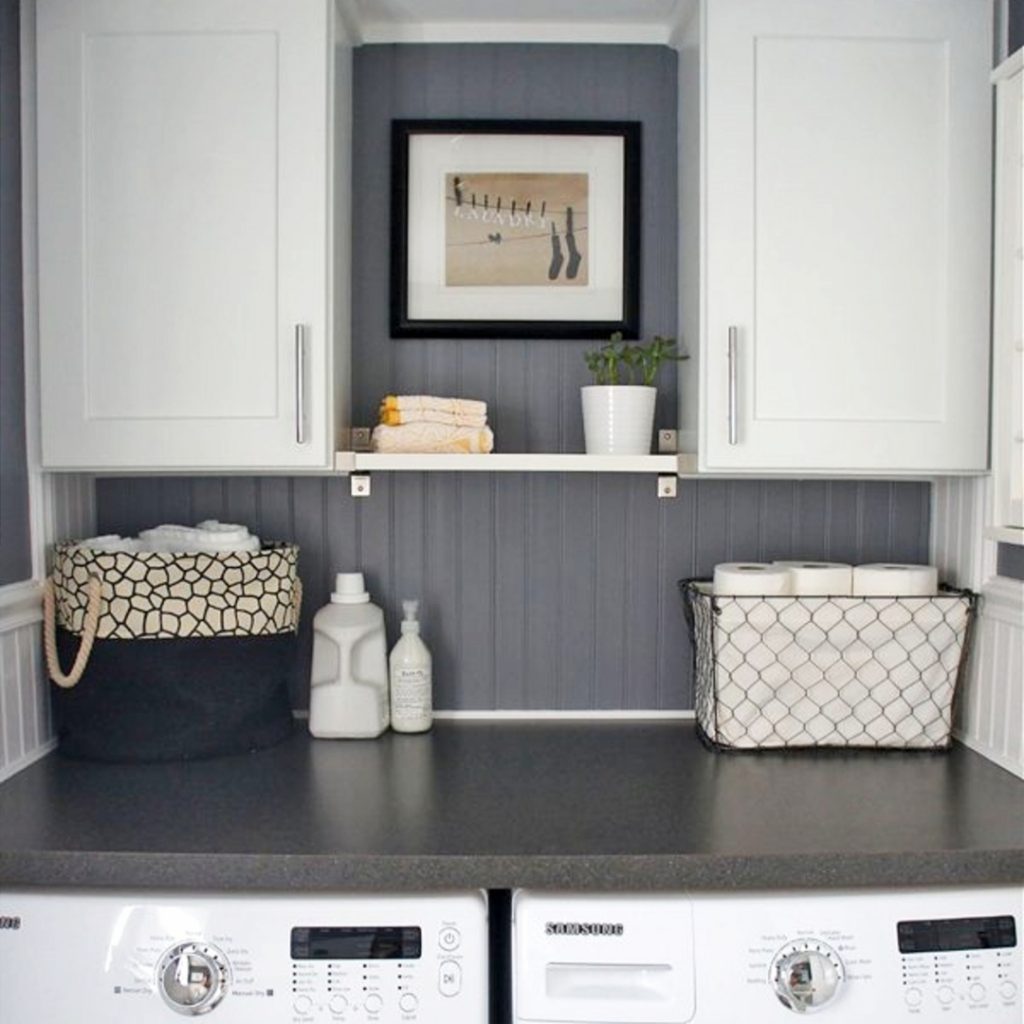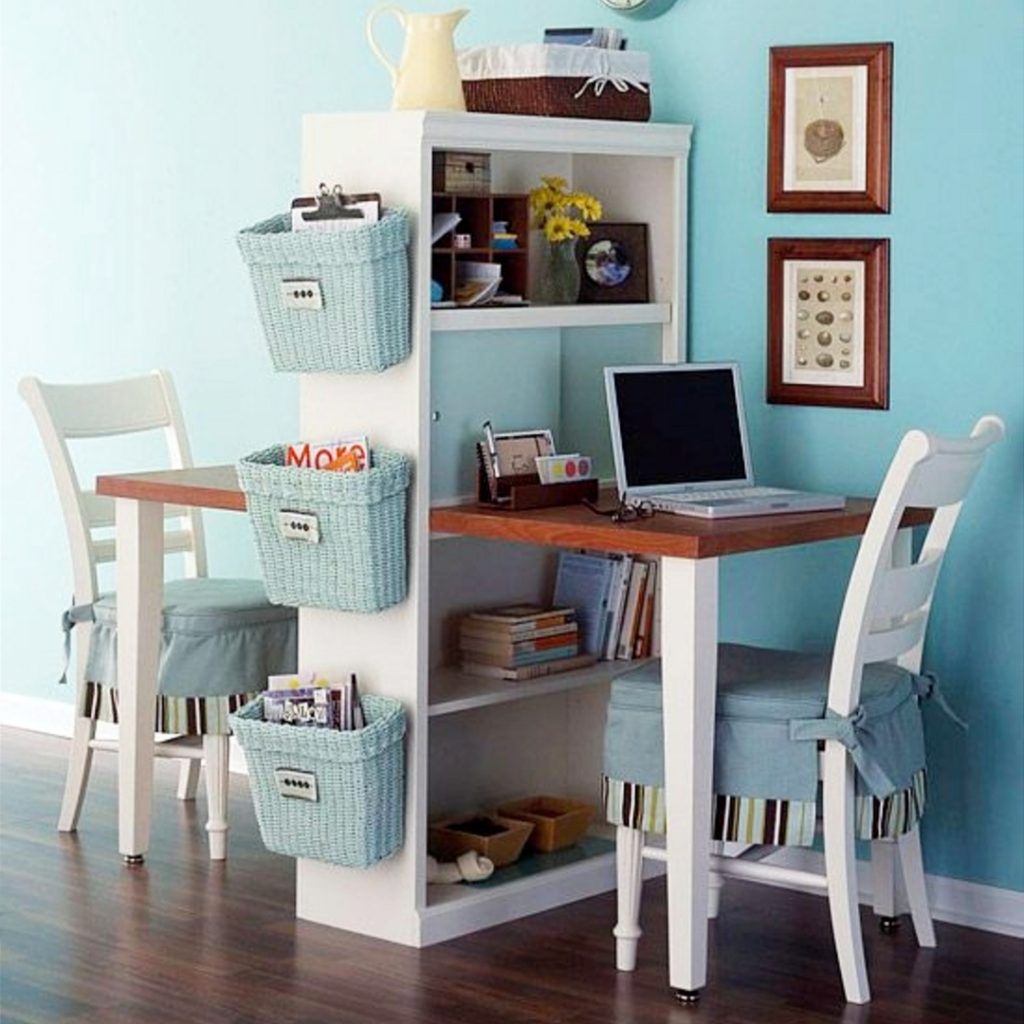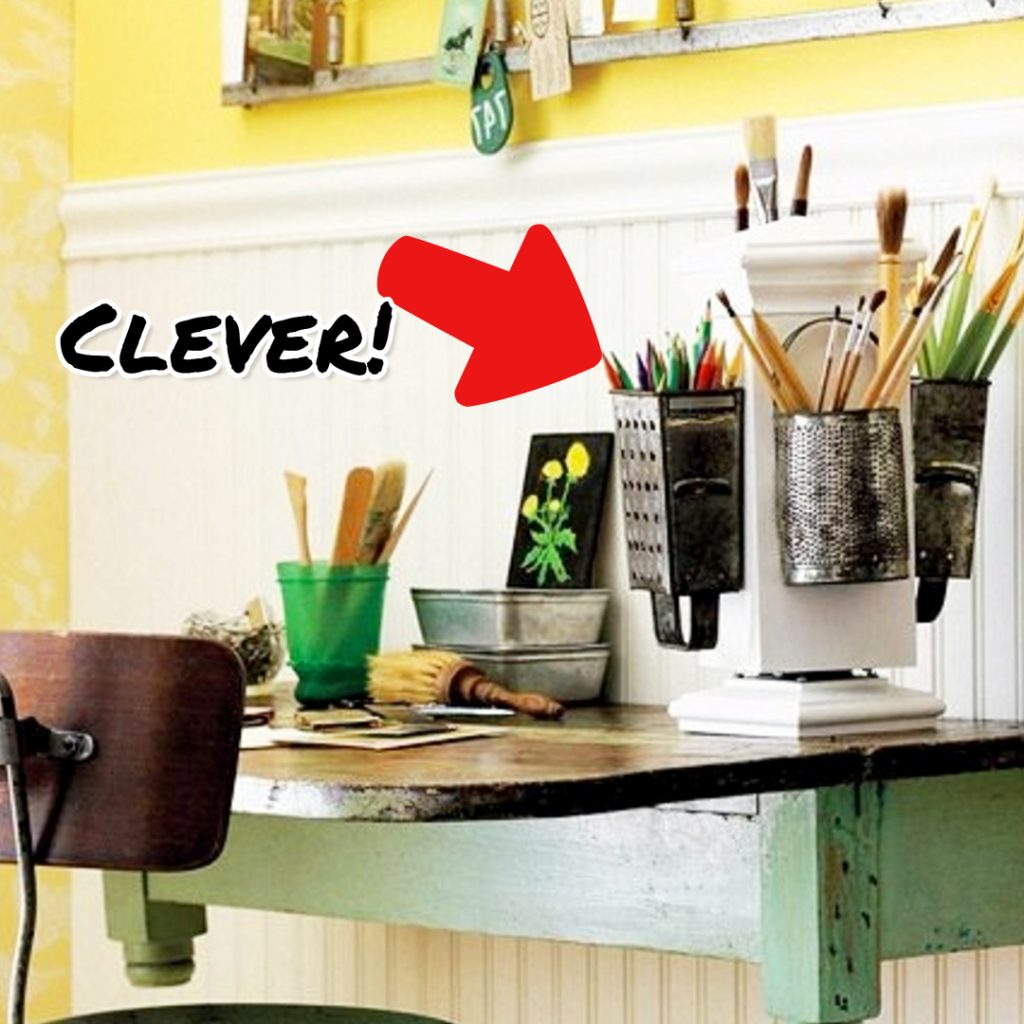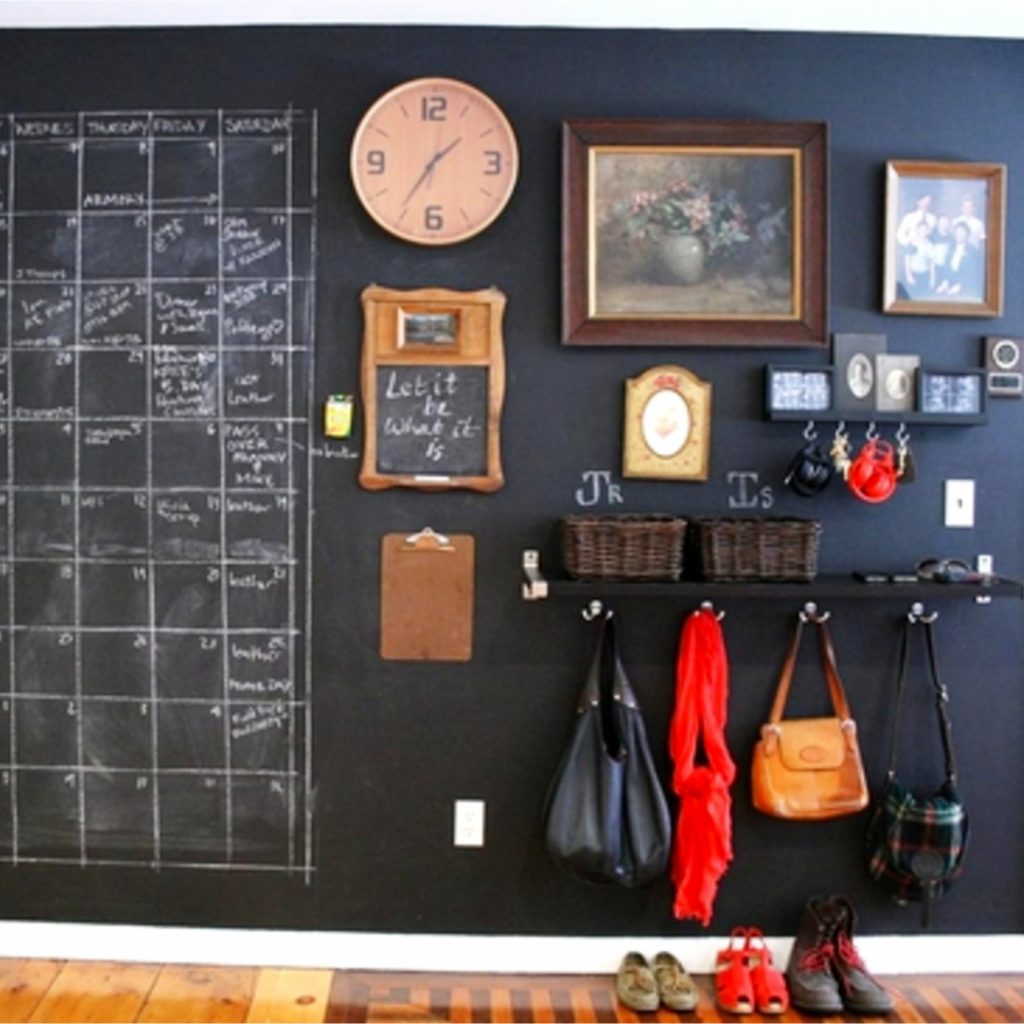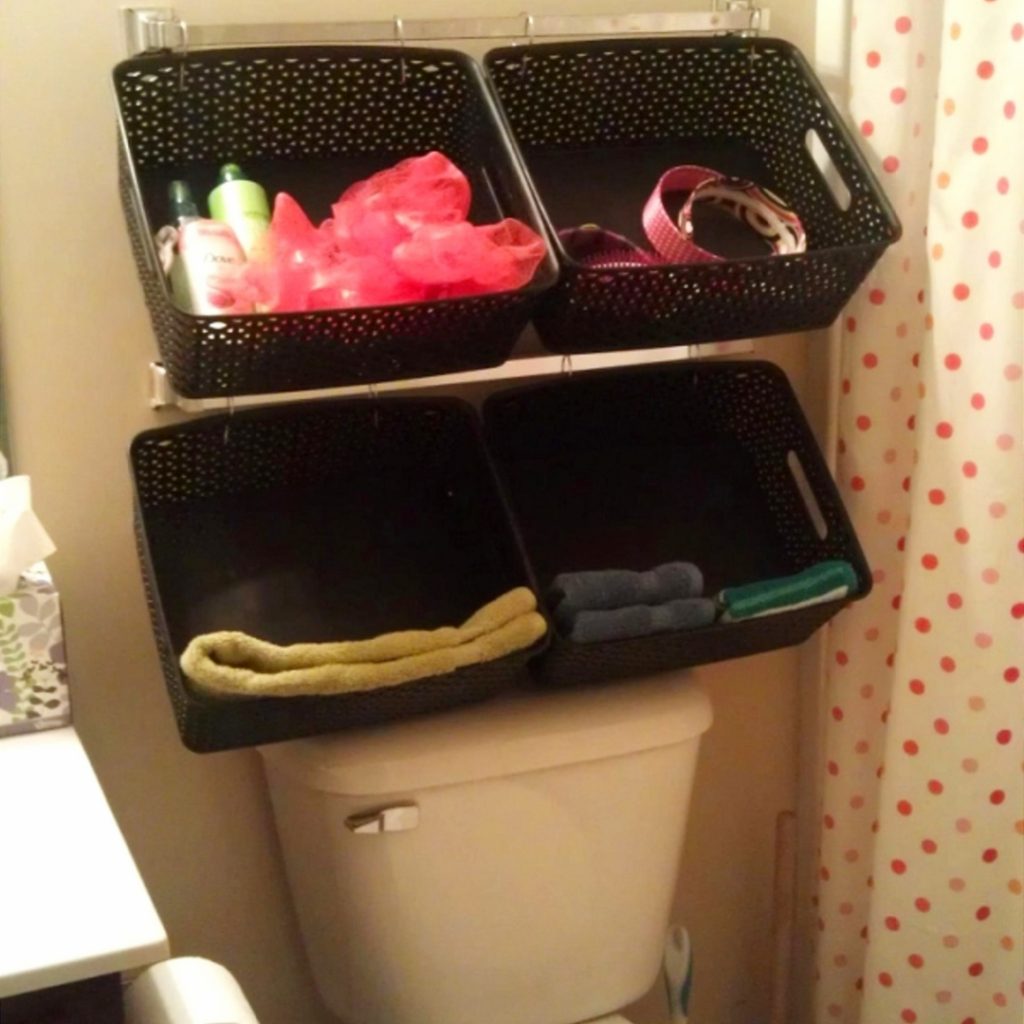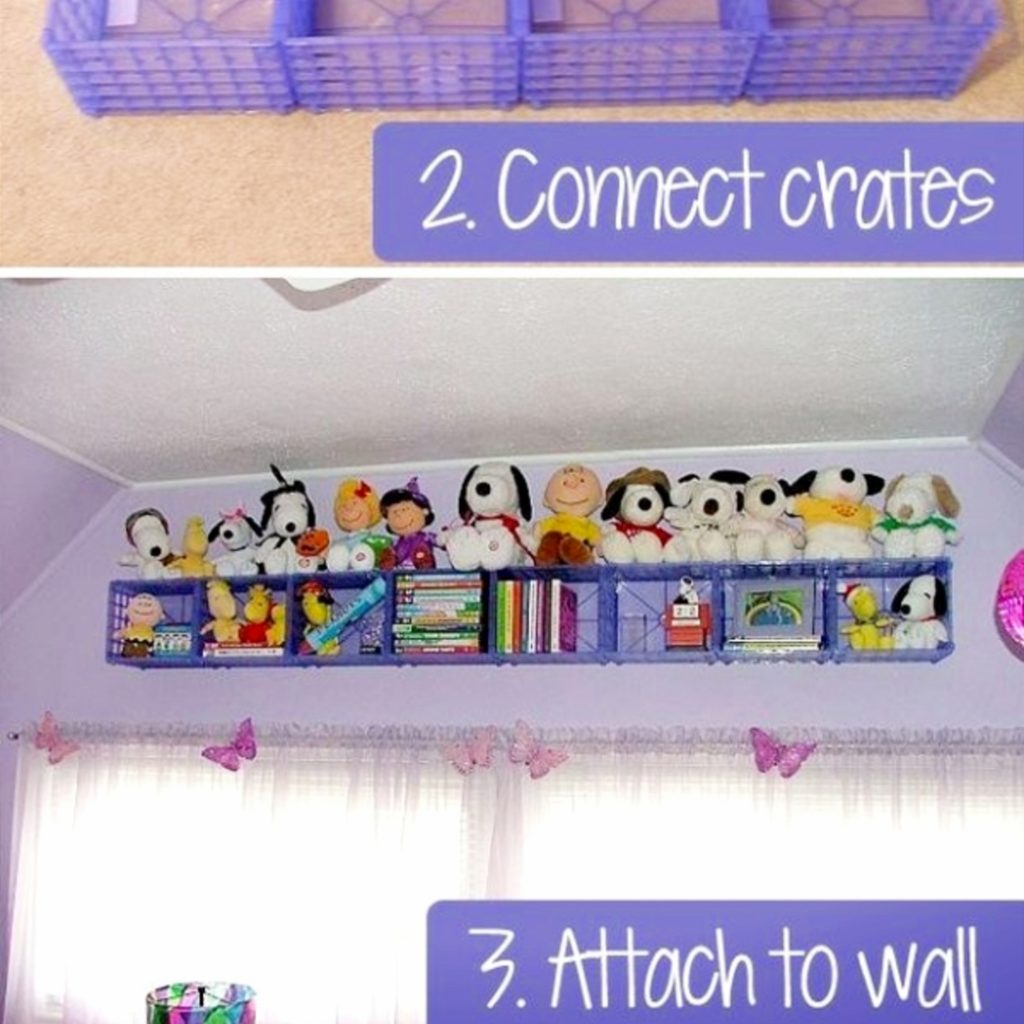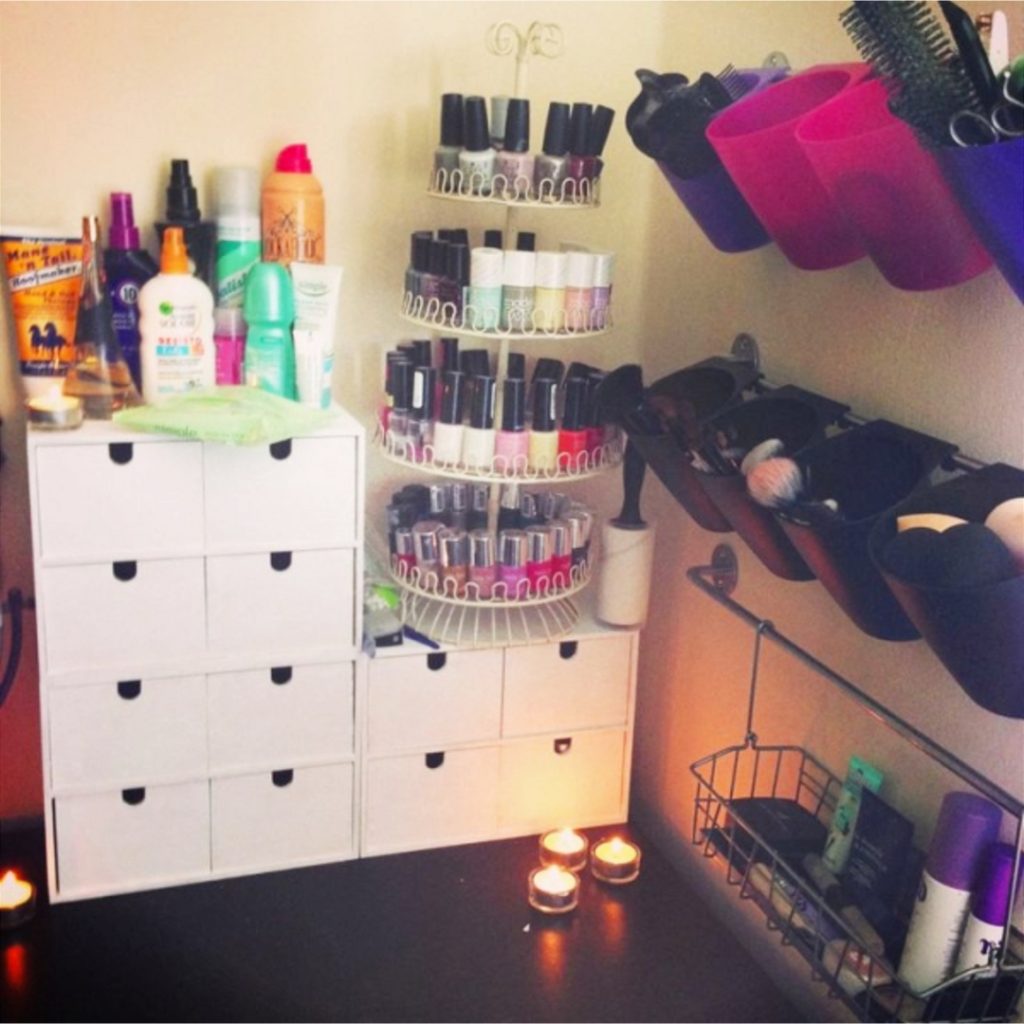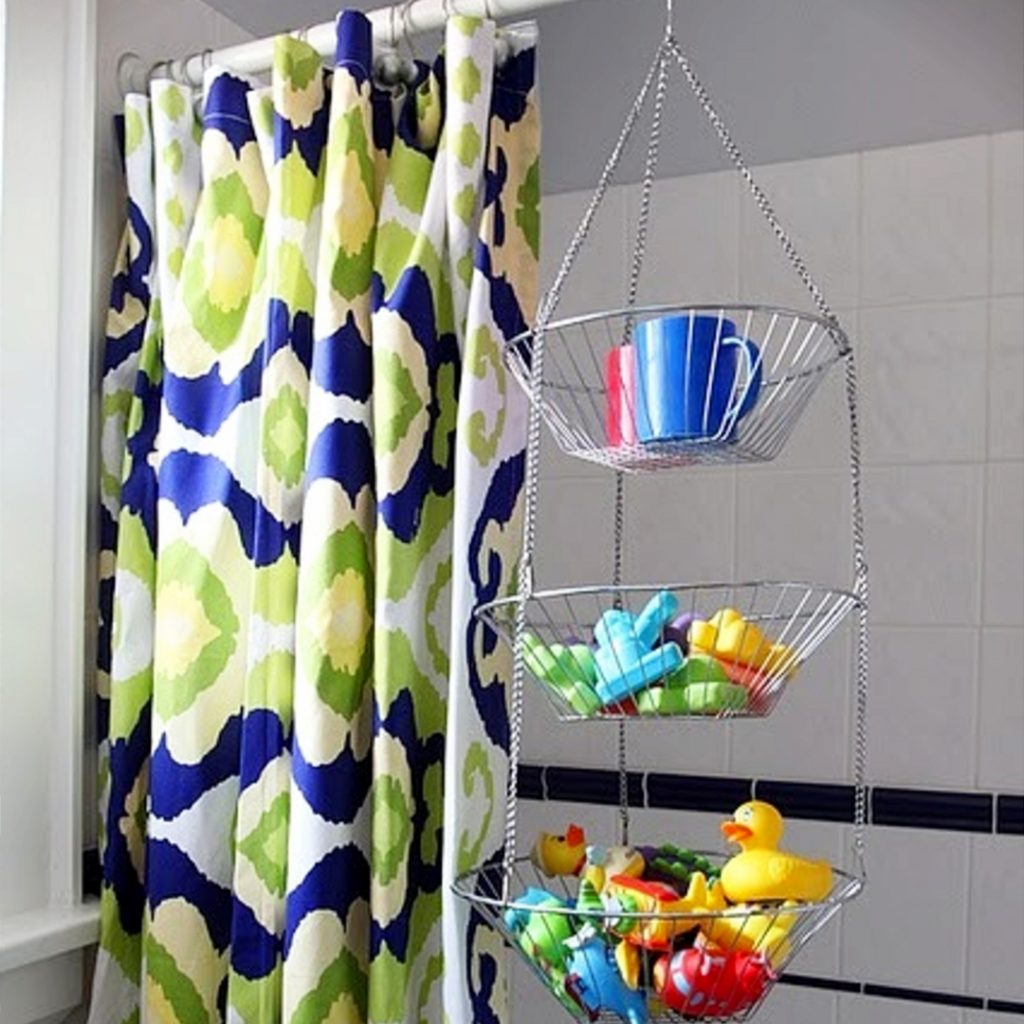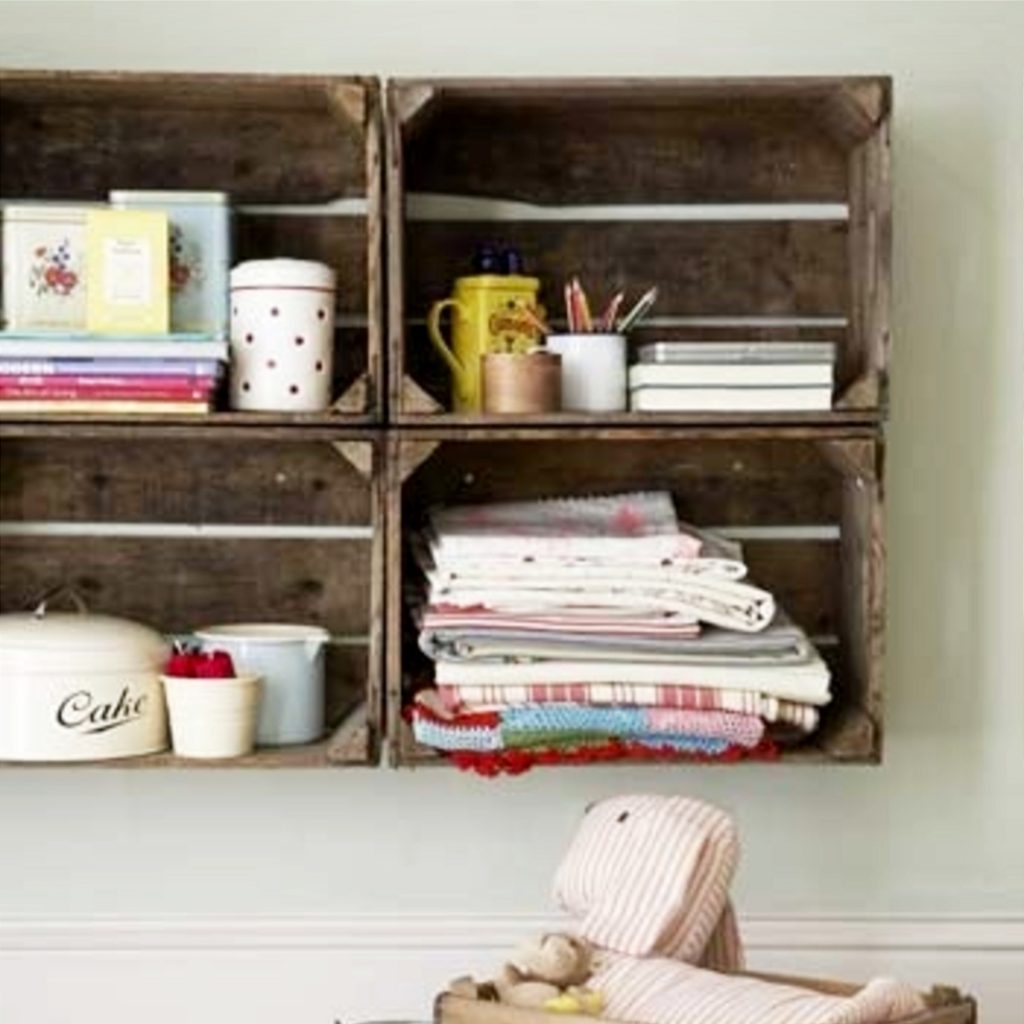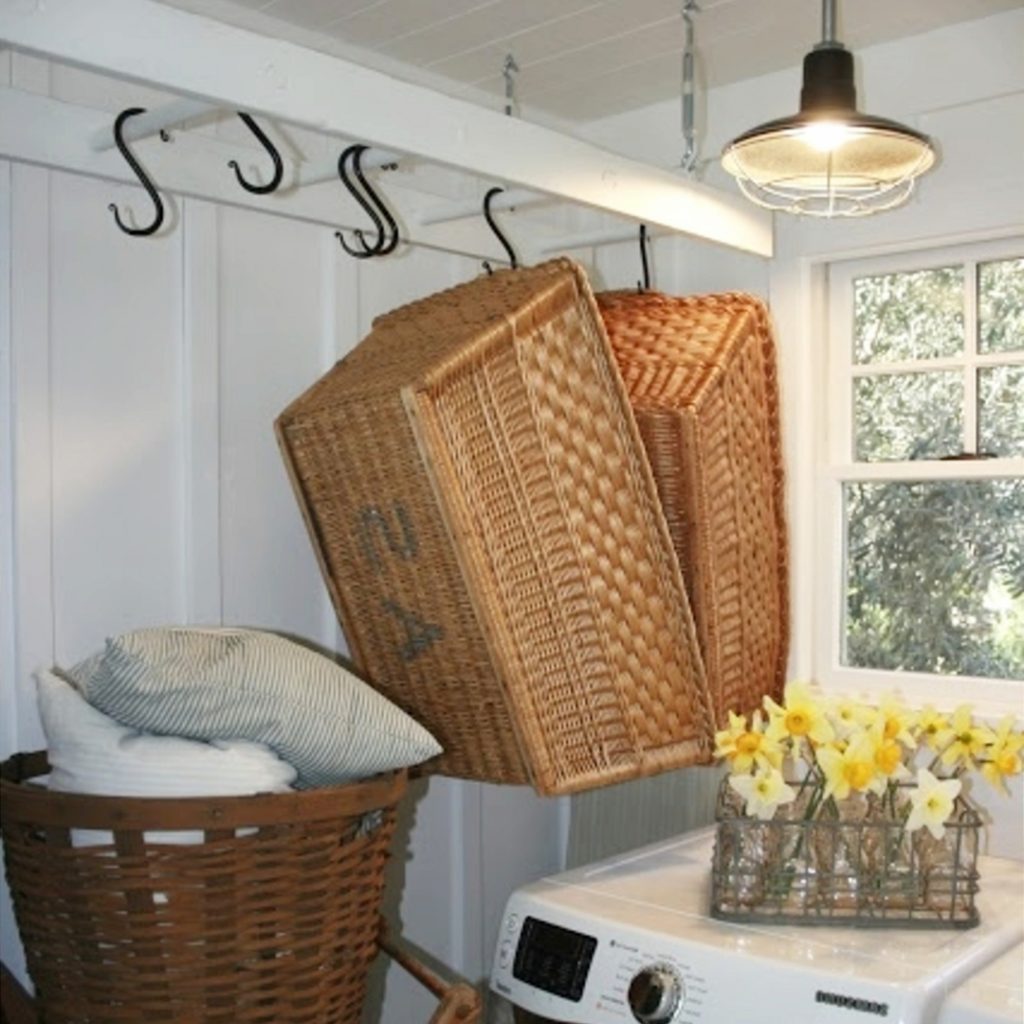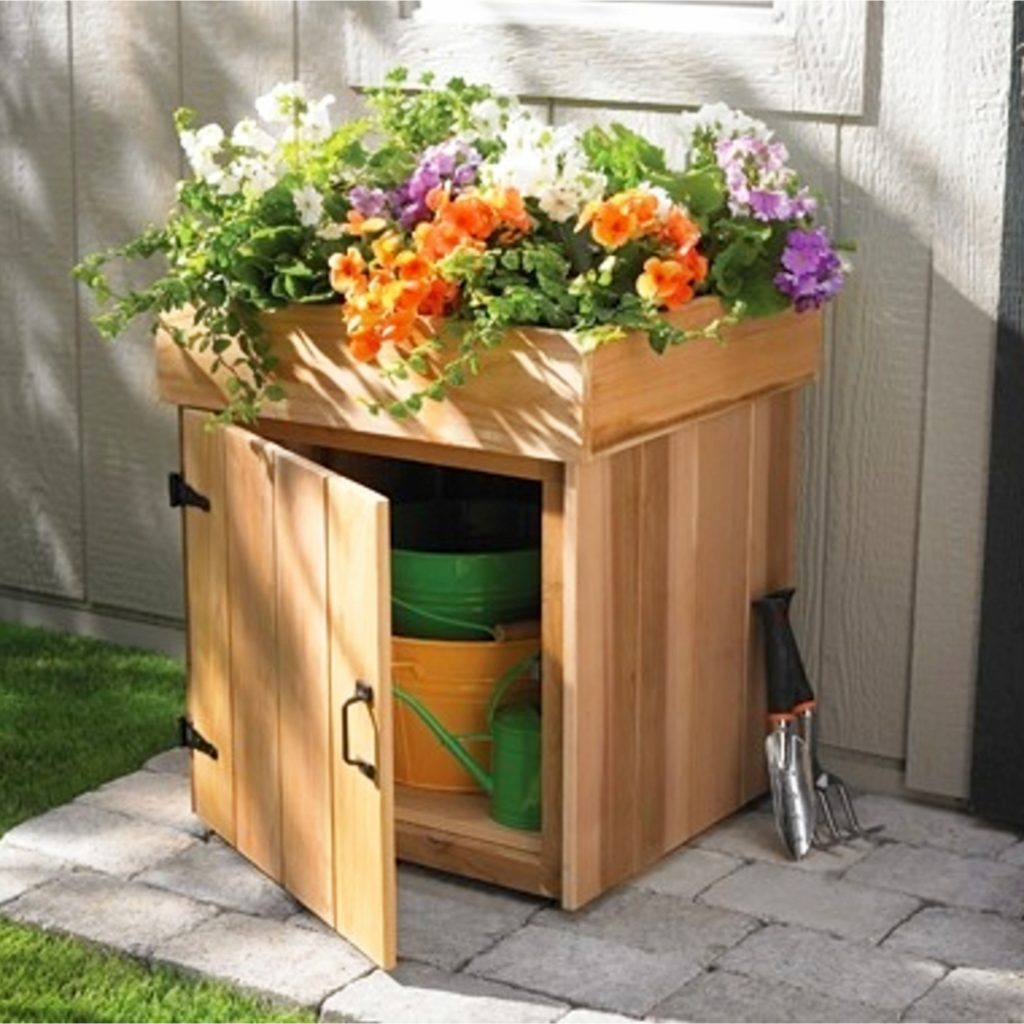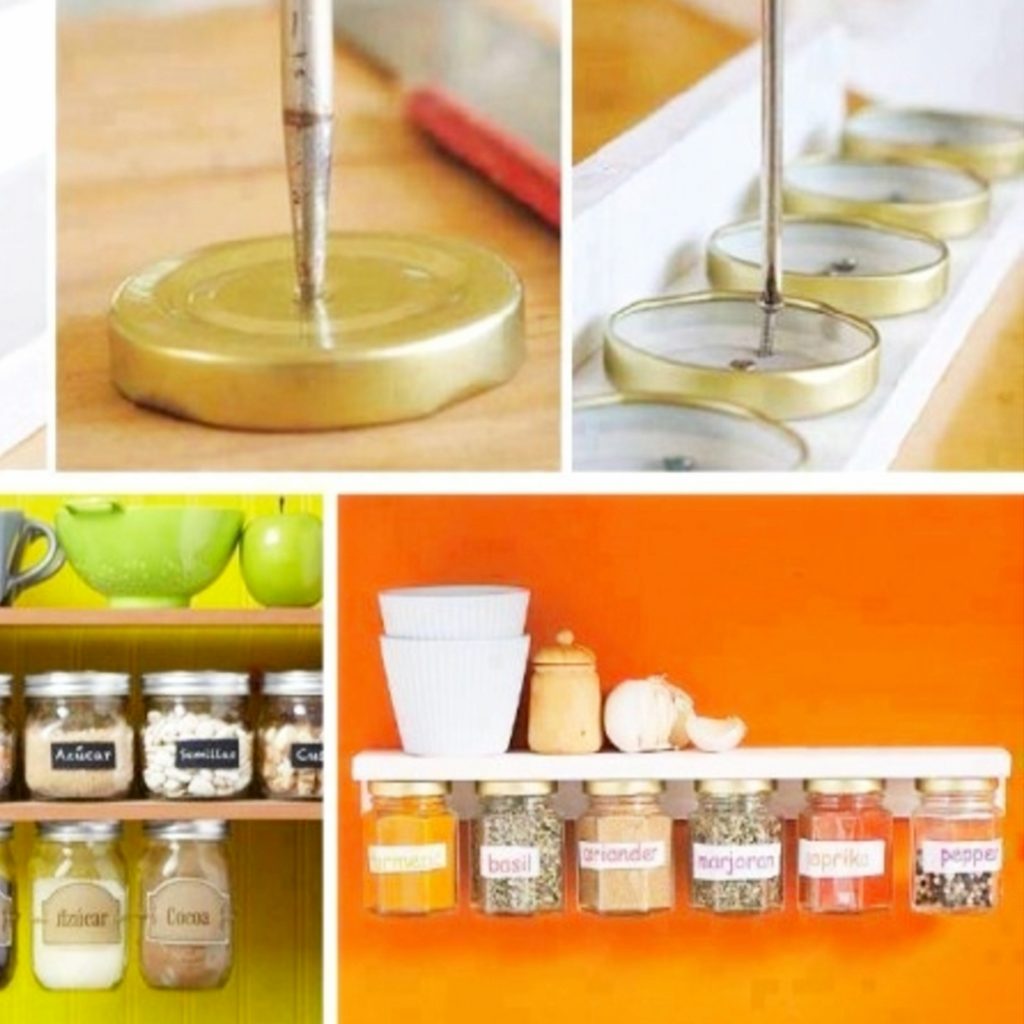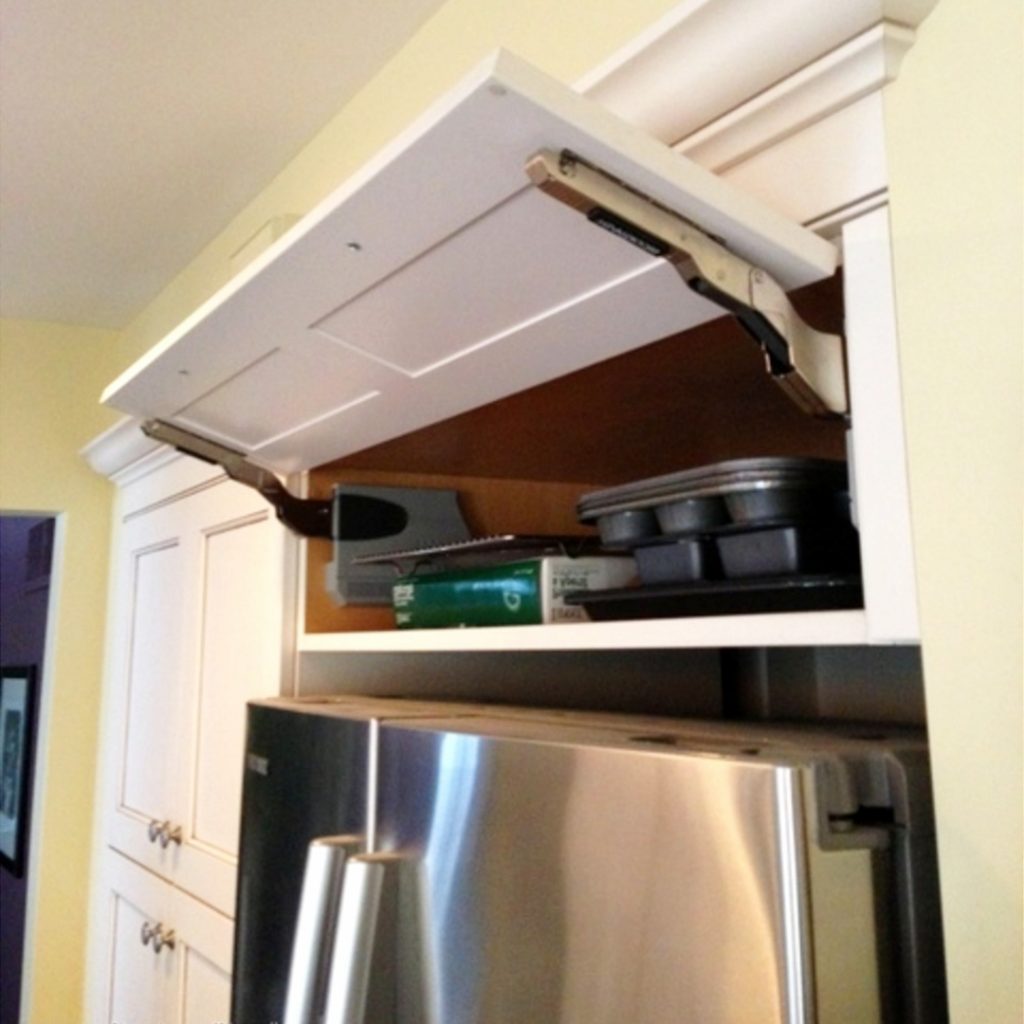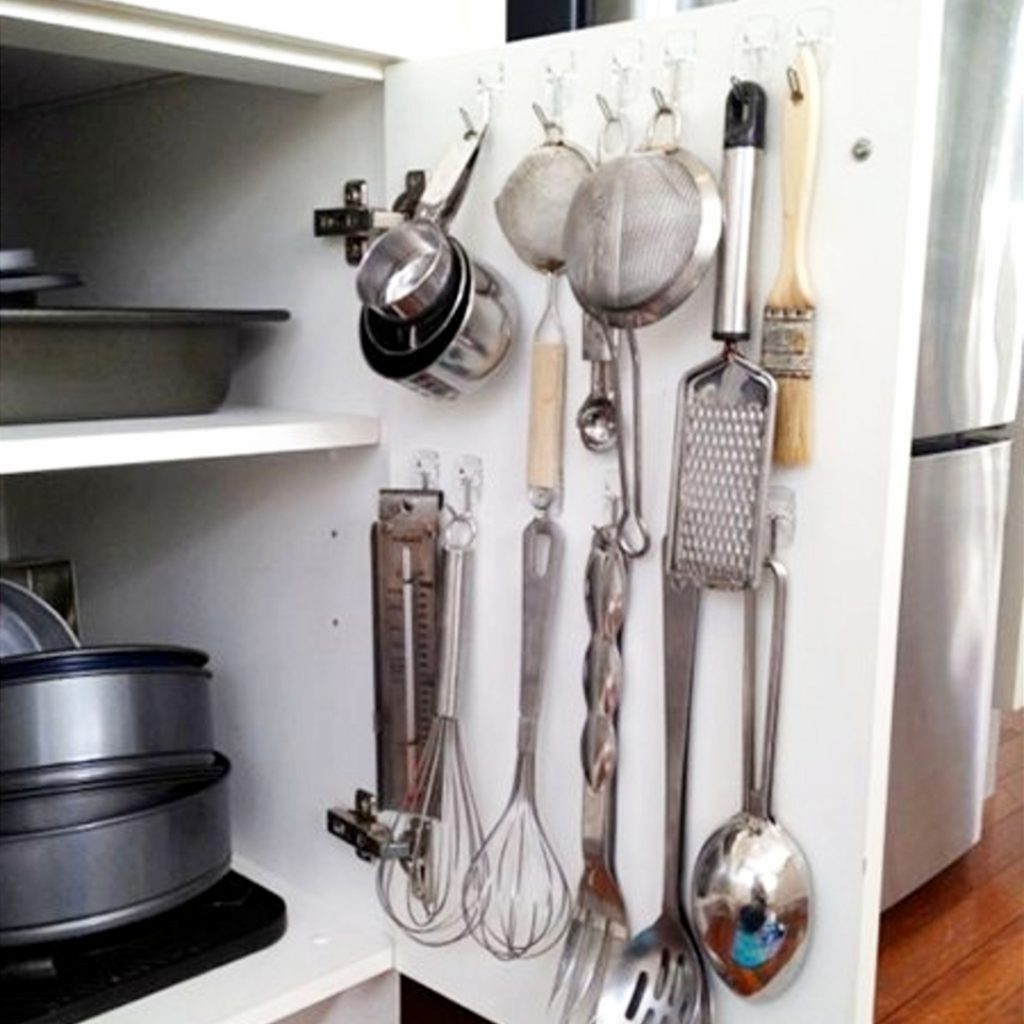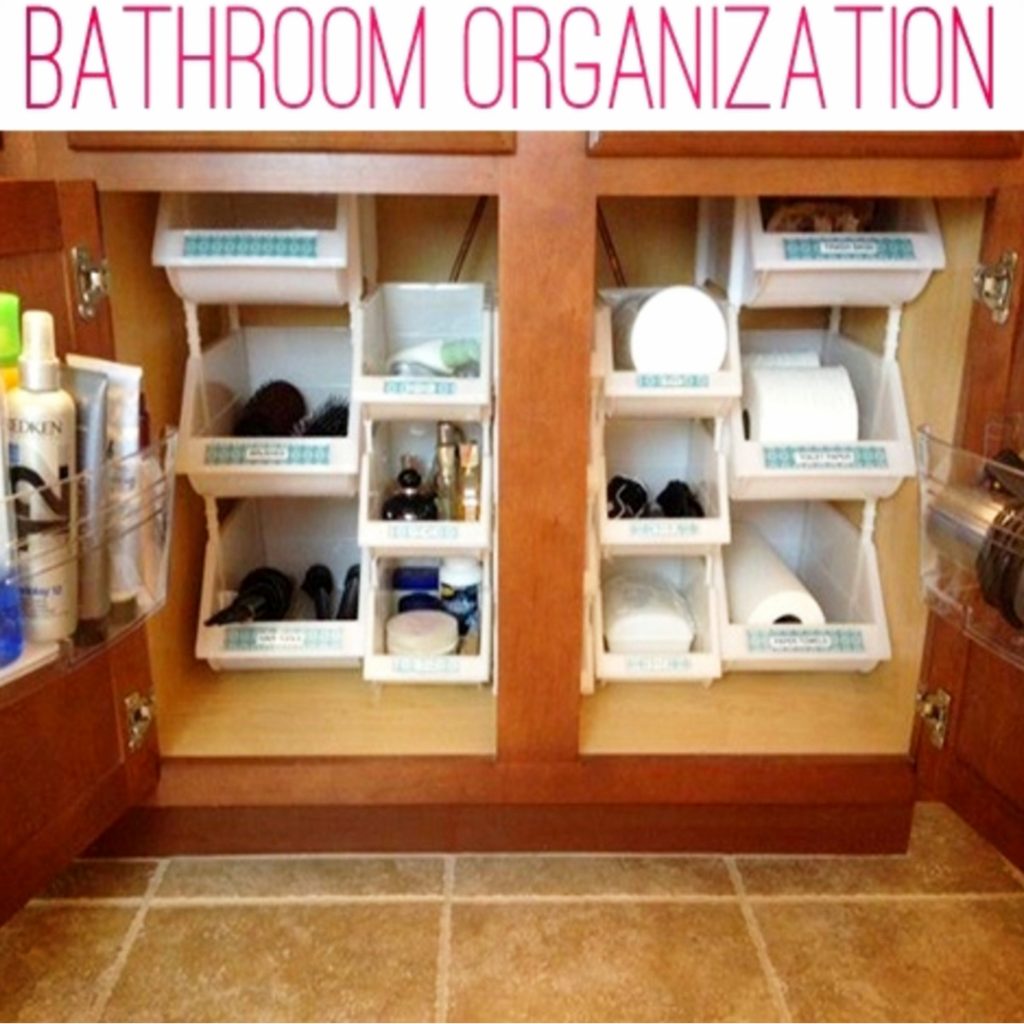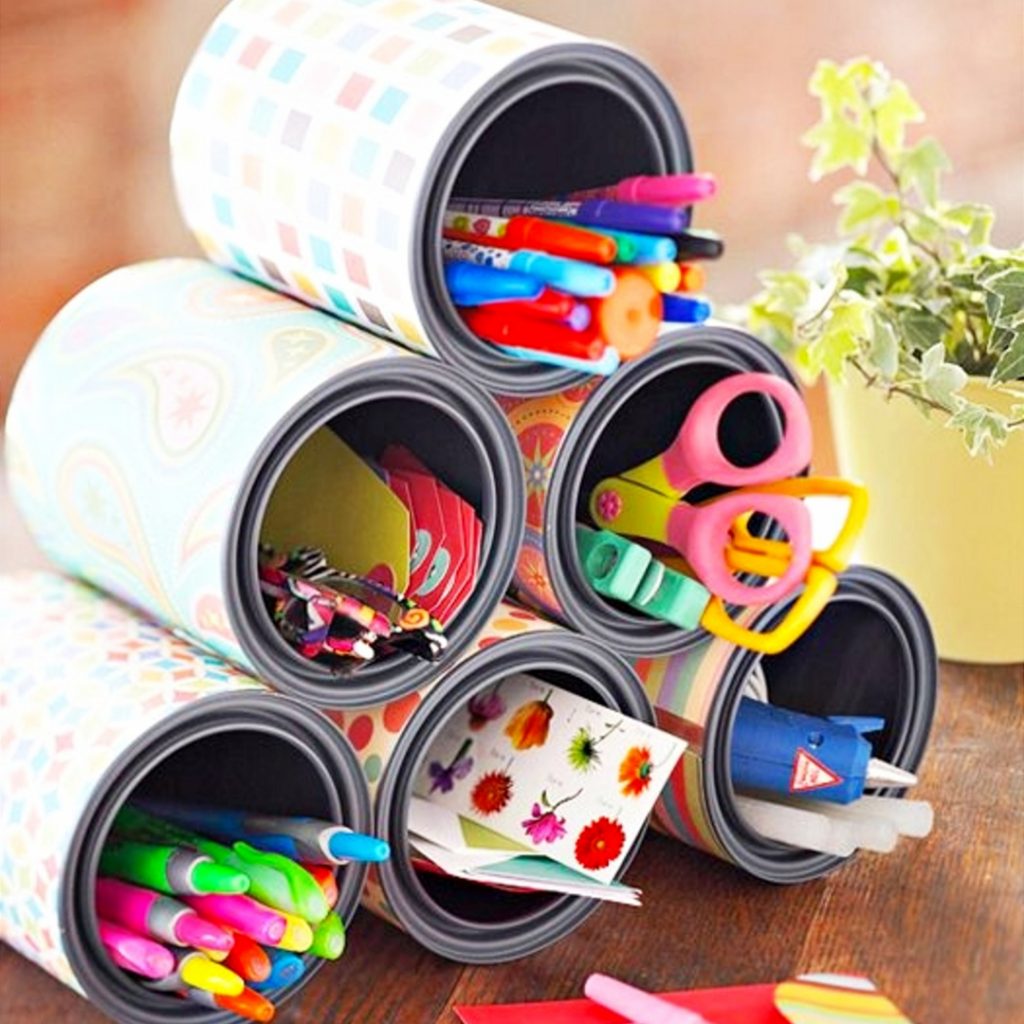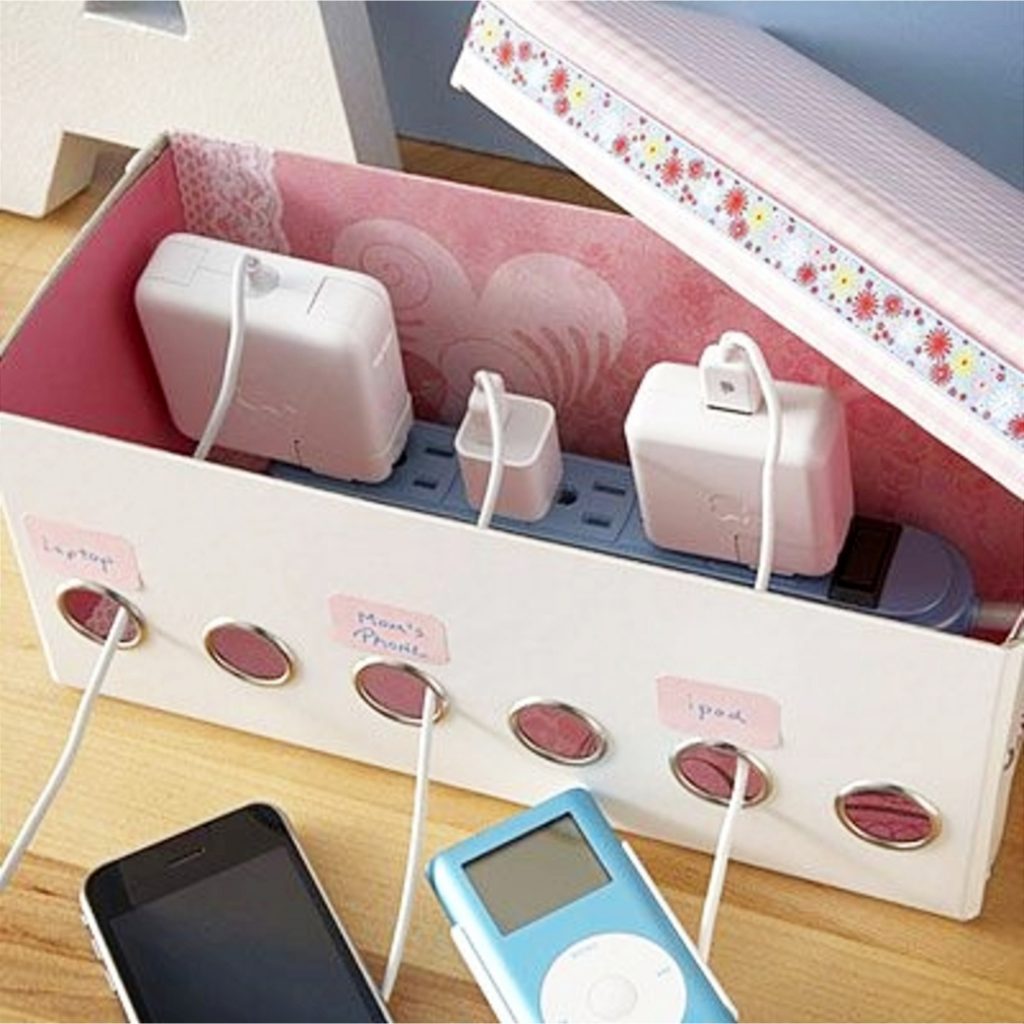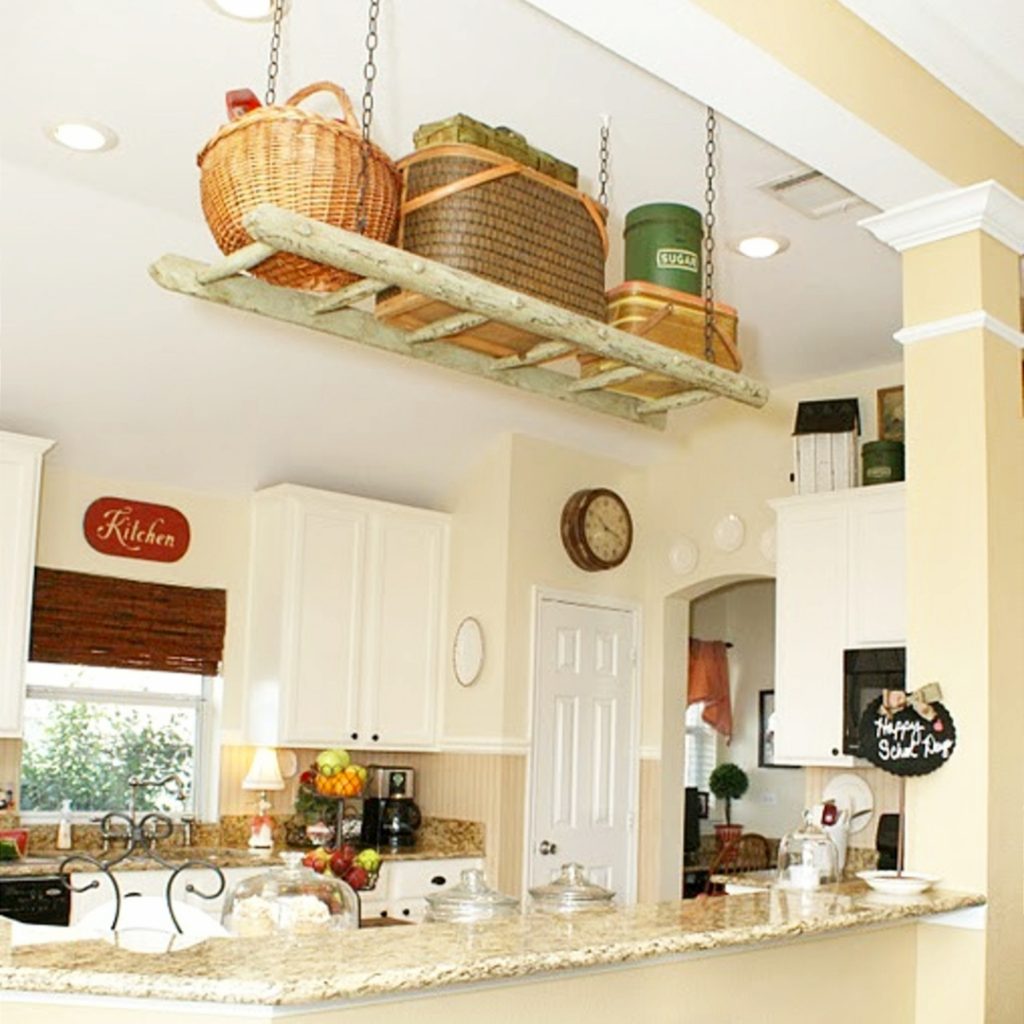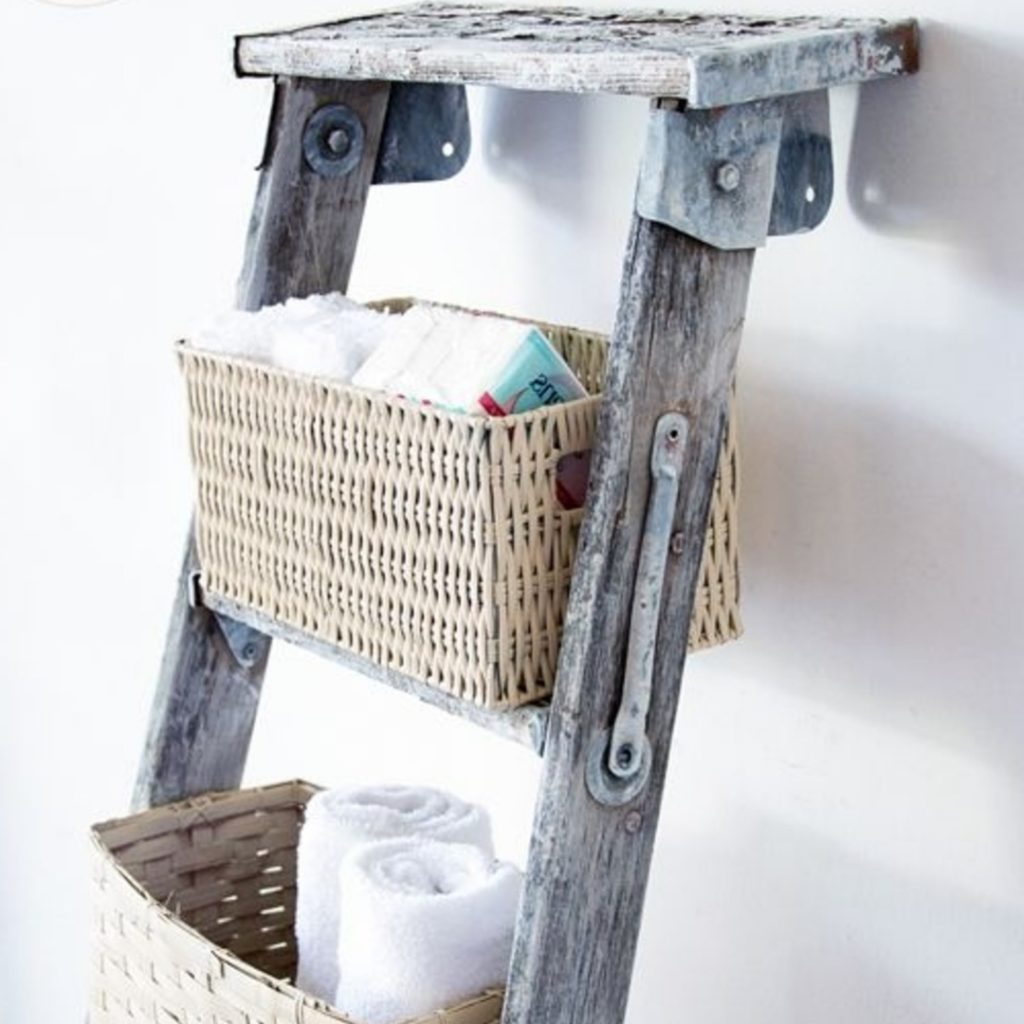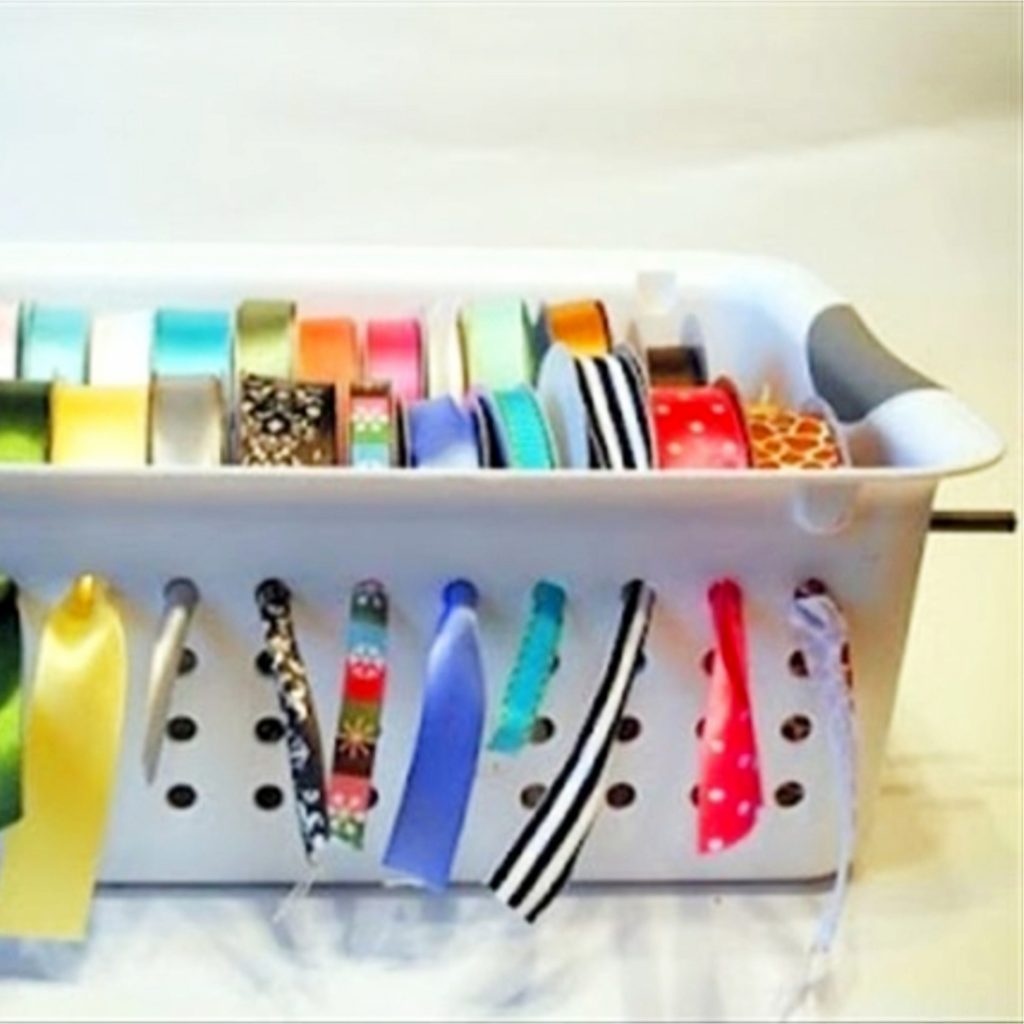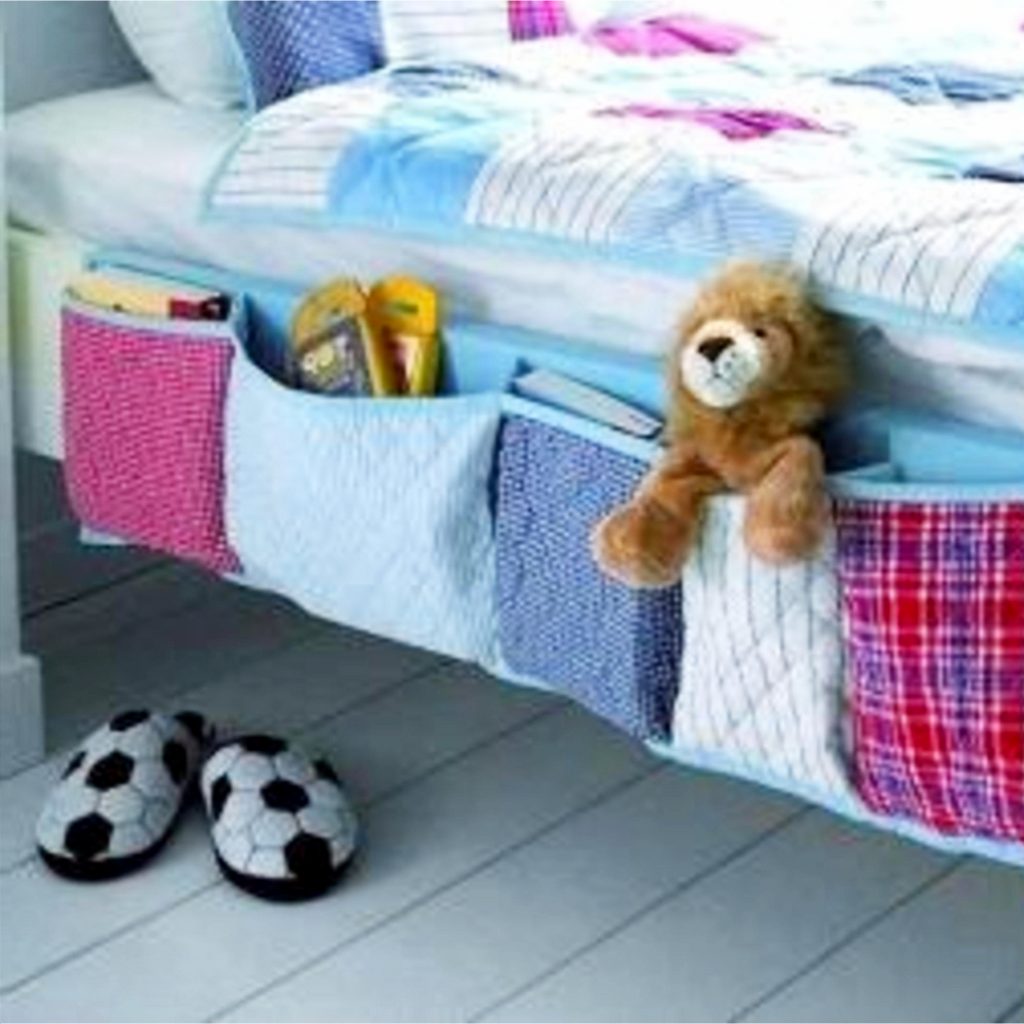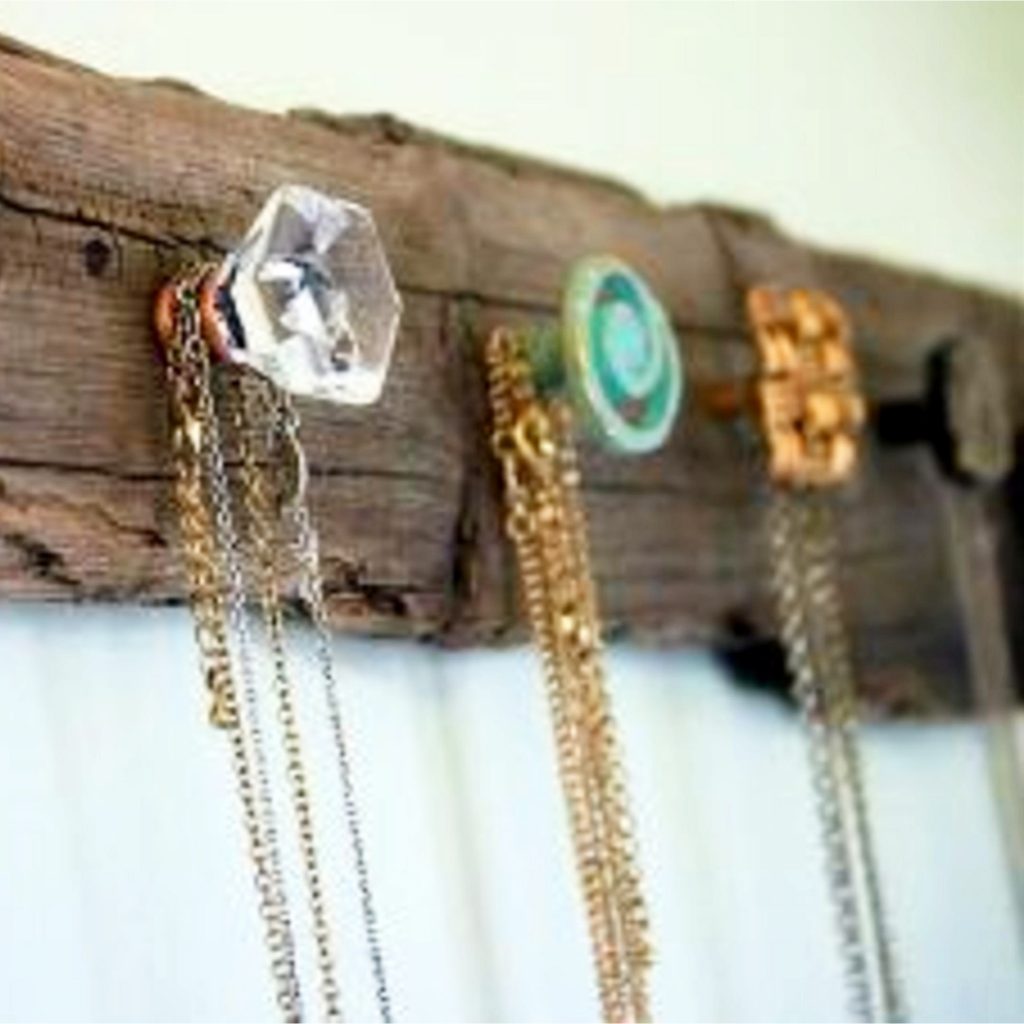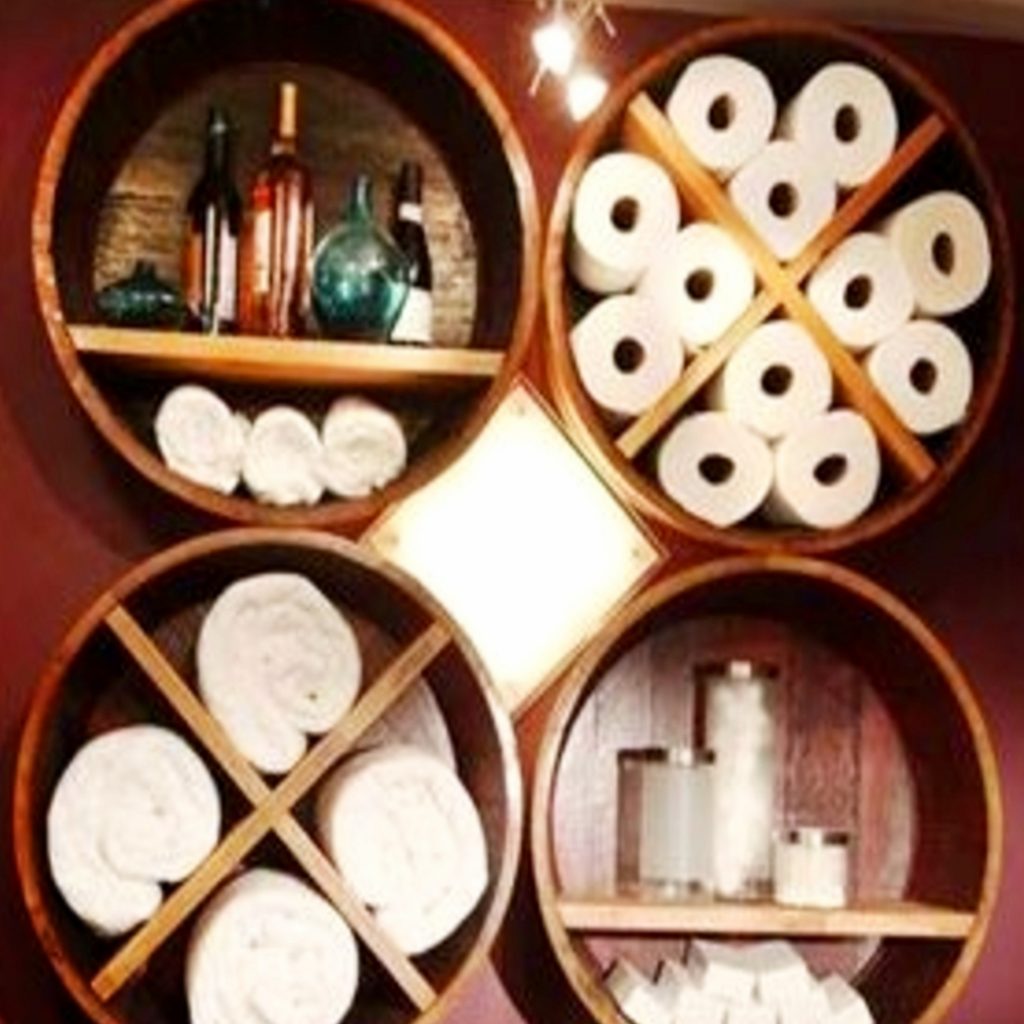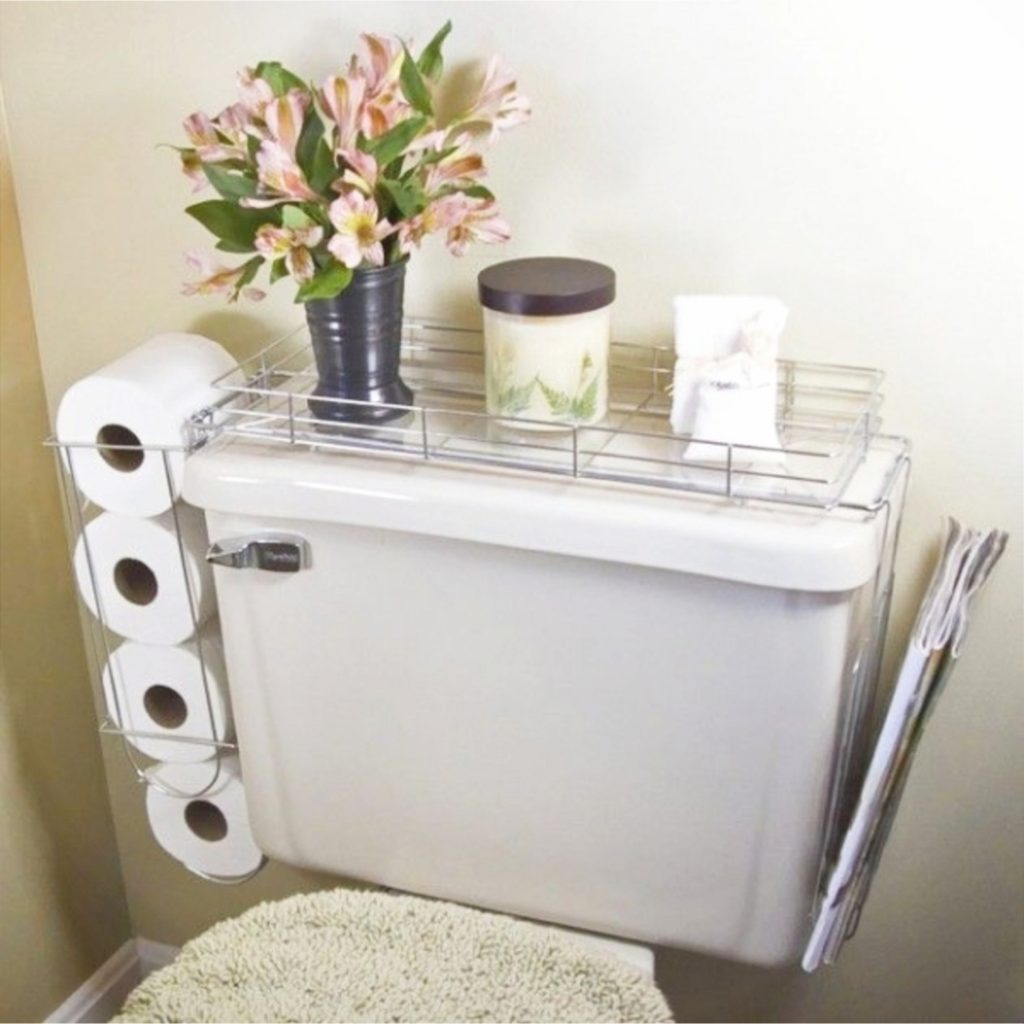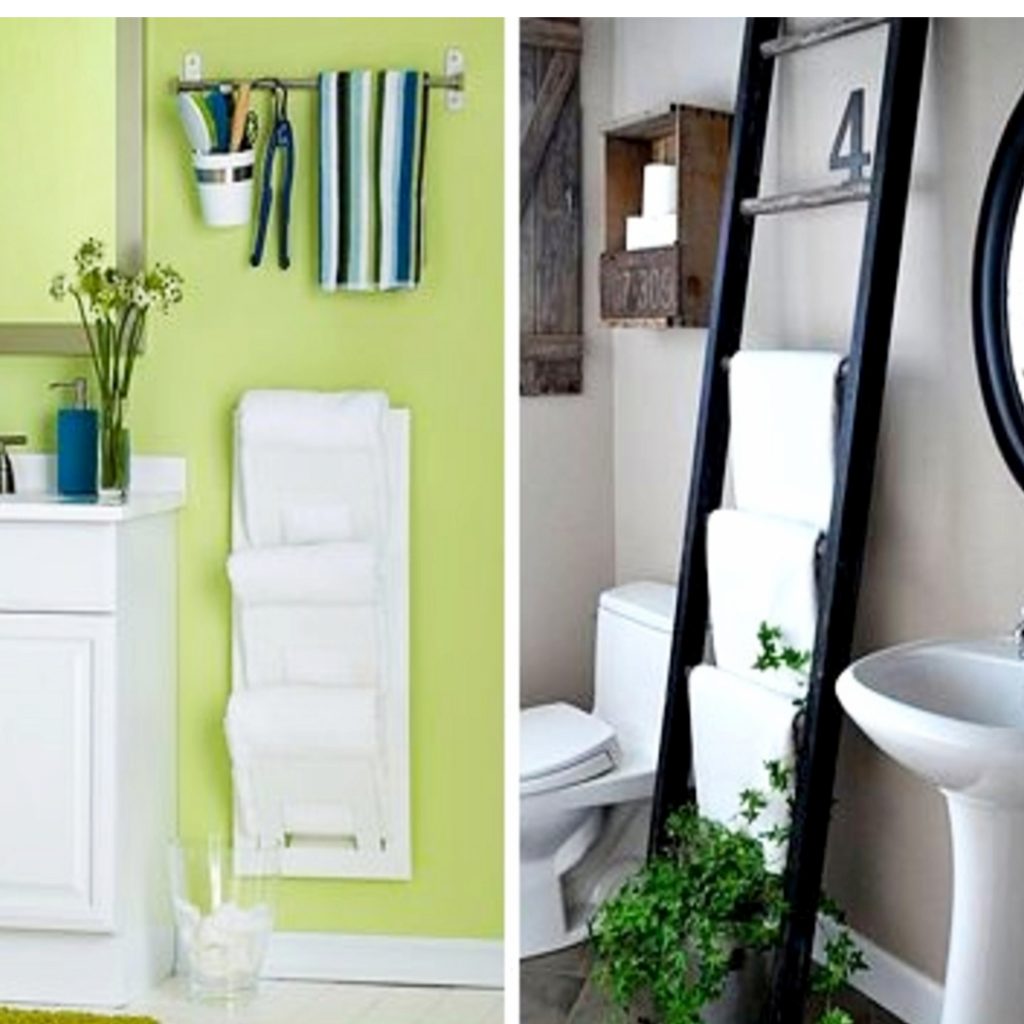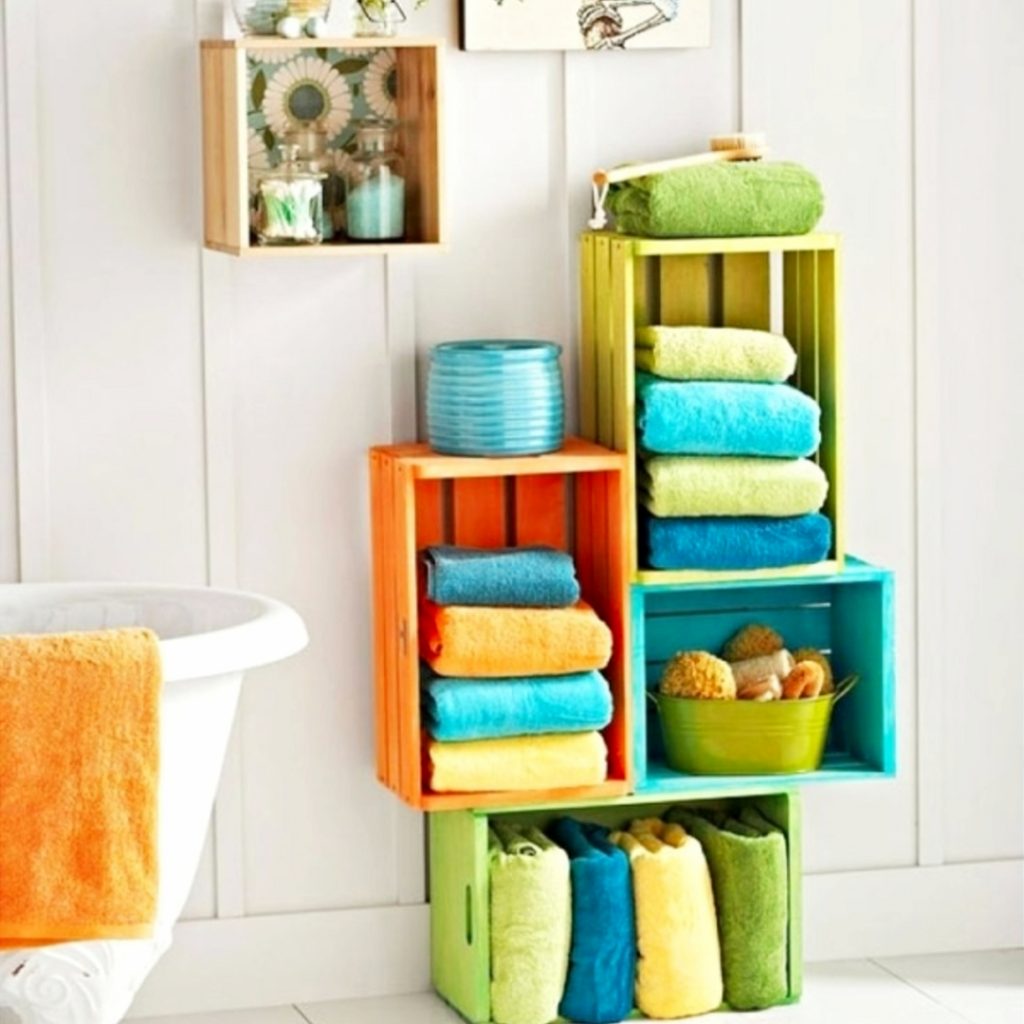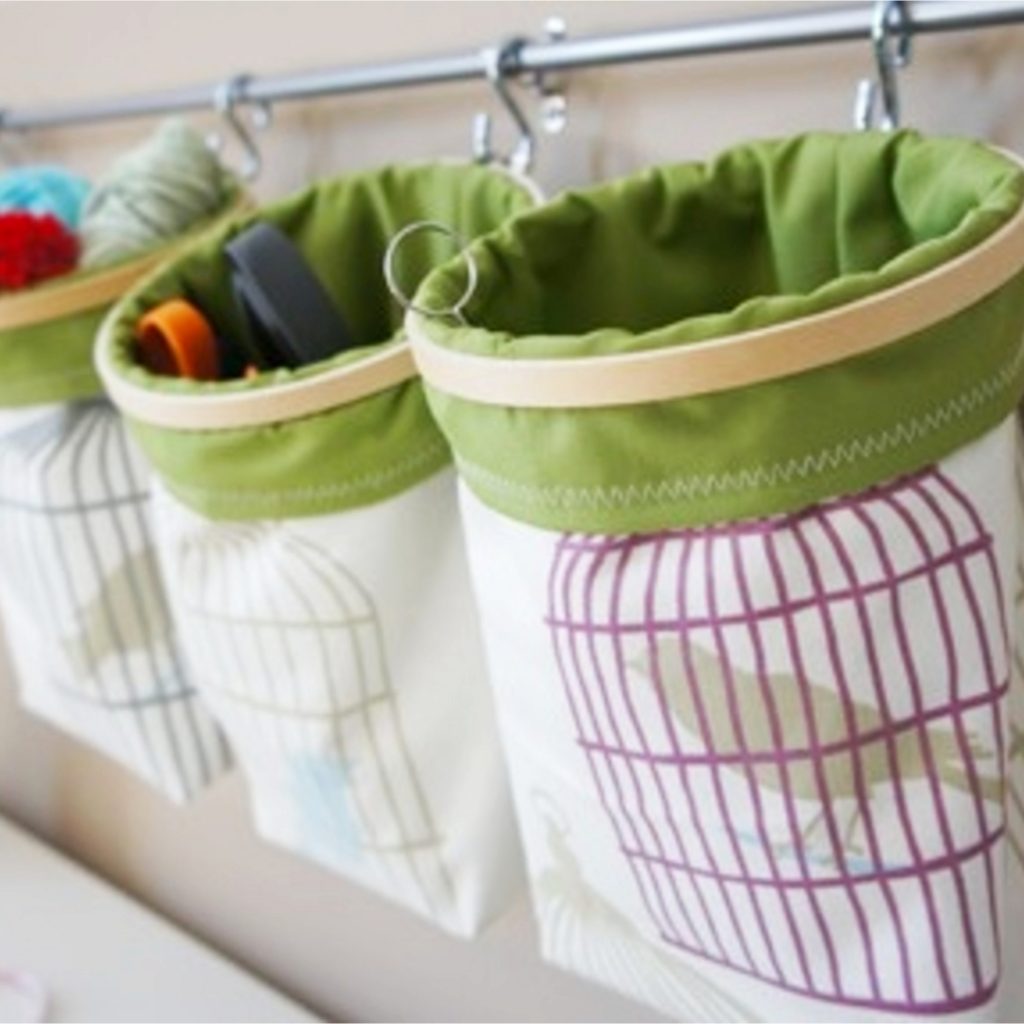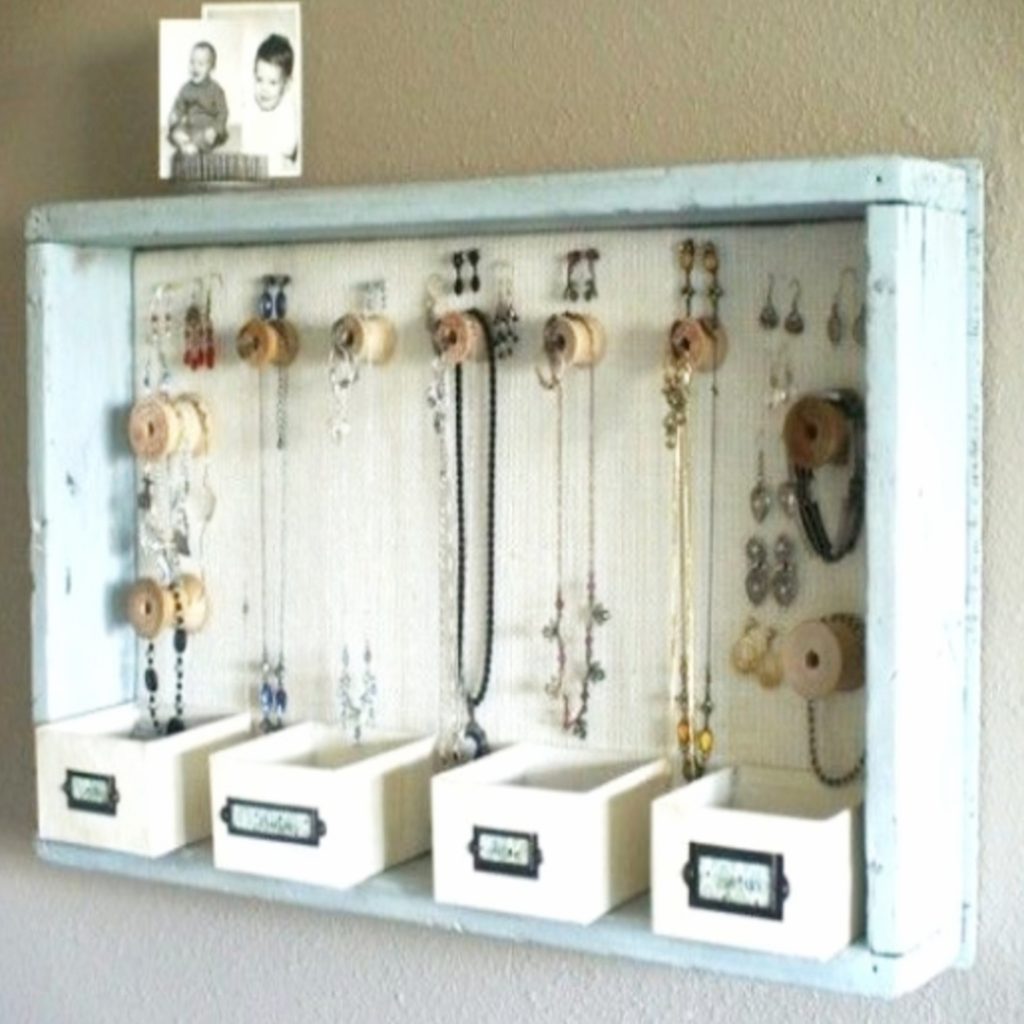 There are plenty of artistic ways to store items such as candles, shoes and magazines.
All you need is a little know how, some paint and some random household items you might already have. So use those left over screws and paint from your last renovation and put them to some use.
Let's look at some more clever small space storage ideas...
Storage For Small Apartments
Whether you're renting an apartment or live in a condo, space saving hacks are super helpful for finding creative places to store all your stuff.
This next idea is found on this small apartment storage solutions page – such a clever and creative storage solution for under the sink in a small kitchen!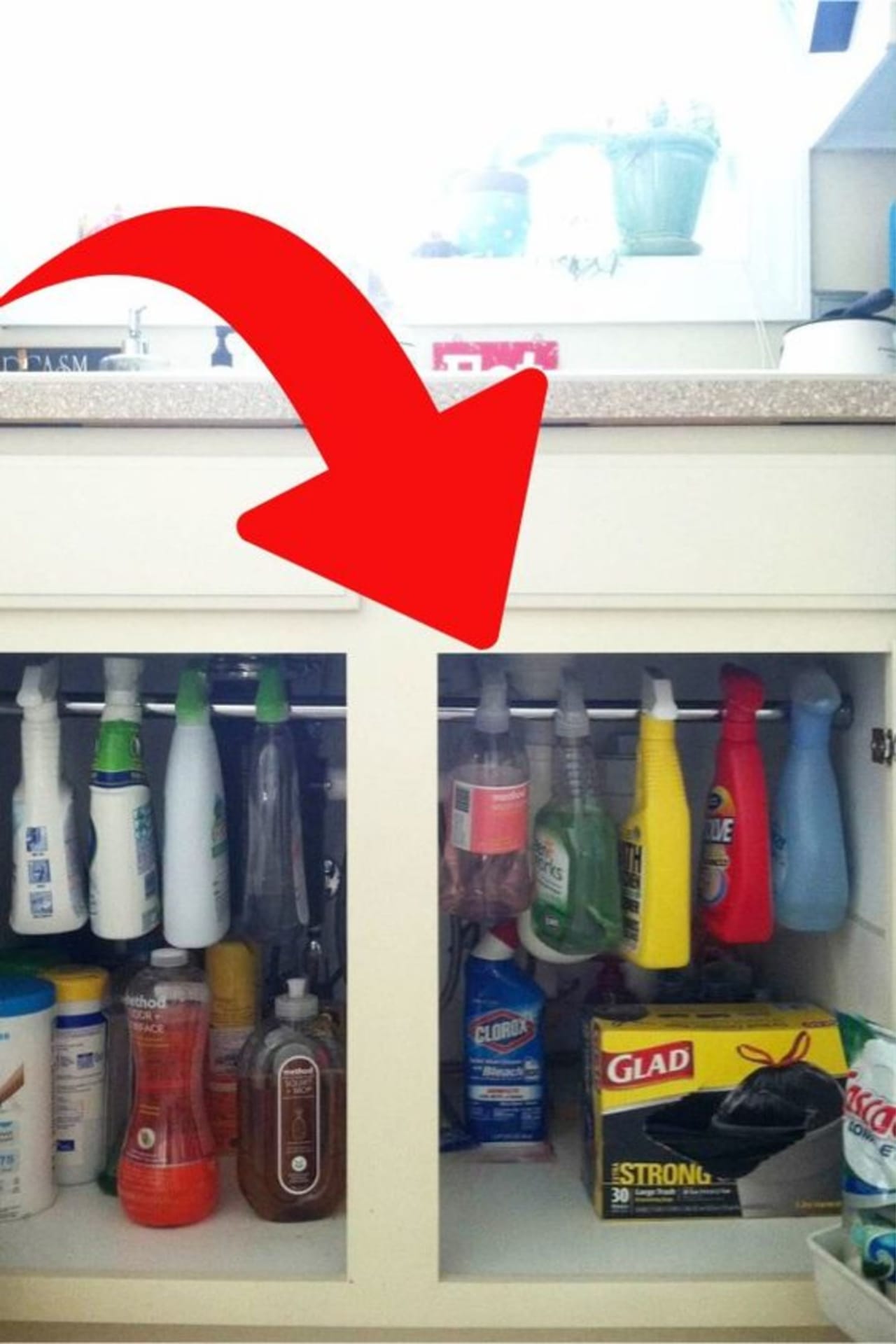 This organizer holds a TON of stuff!Found It Here This organizer is ADJUSTABLE!Found It Here
A good place to start is with hanging objects.
Whether it's your little daughter with too many handbags or you with too many coats, hanging objects up is a great idea to empty some floor space.
A great idea is take a garden trellis and paint it. If your room has a theme color, use that to paint the wood.
Screw in hangers where the trellis wood crosses over each other.
Once the paint is dry and the hangers are secure, mount it on the wall.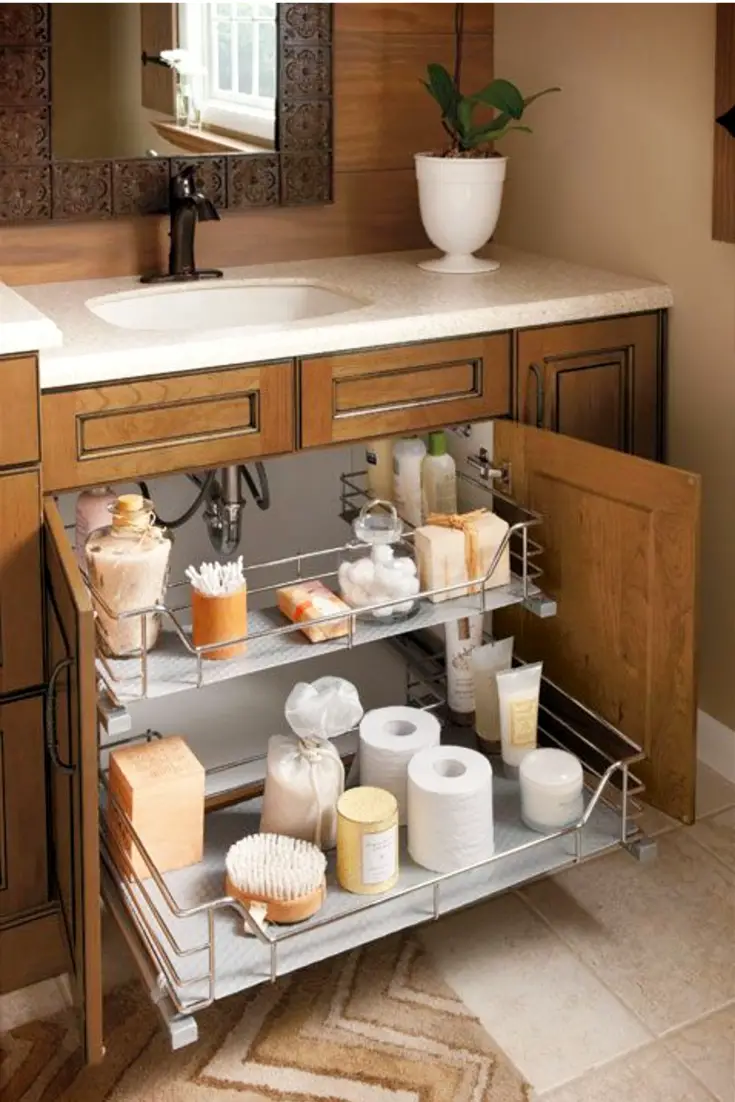 Lynk Professional Roll Out Under Sink Cabinet Organizer - Pull Out Two Tier Sliding Shelf - 11.5 inch wide x 18 inch deep - Chrome
2 new from $64.99
1 used from $58.49
Free shipping
as of May 25, 2023 3:00 pm
Features
2 tier slide out shelves organize those difficult under sink areas in kitchen, bathroom and laundry room cabinets
Reversible design works in either the right or left side of cabinets and the top shelf includes a removable tray to hold wet sponges and brushes
Professionally engineered with commercial quality steel and chrome construction
Patented ProGlide industrial-grade ball bearing glide system ensures smooth, quiet sliding every time
Proprietary Easy Mount design installs in minutes with no measuring
 2 Drawer OrganizersGet More Info Stackable OrganizersGet More Info Under Sink OrganizersGet More Info
Another fantastic way to make use of wall space rather than floor space, is to collect old fruit or soda wooden crates.
You can paint them to look more formal, or leave them in their rustic wooden state for a more natural look.
Mount them onto the wall in groups. You can store books, photographs, vases or any other display items in the crates.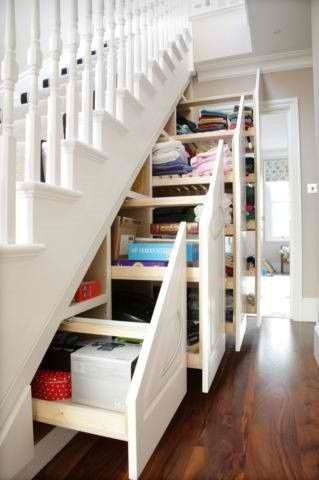 Students living in a small dorm room or large families that have to share one bathroom are always looking for innovative ways to hang their towels.
Most standard bathrooms come with only one or two towel hangers, which is not enough if there are four or five of you. One idea is to use short wooden curtain rails and mount them for more space.
source:
nursery closet organizer ideas
Another idea for those with a bit more time and creativity is to use an old ladder as a storage unit.
You can paint orspray paint the ladder and use the rungs to hang your towels from.
Just prop the ladder up against the wall or if the towels are wet, open the ladder so the towels hang away from each other.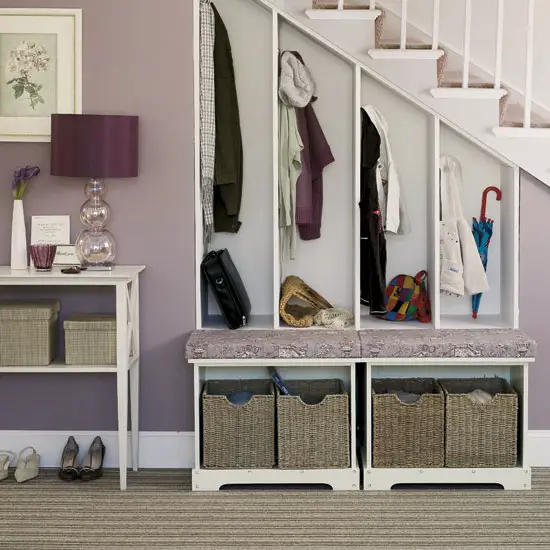 Furinno 99940LC/IV Basic 3x2 Bookcase Storage w/Bins, Light Cherry/Ivory
10 new from $36.90
4 used from $33.27
Free shipping
as of May 25, 2023 3:00 pm
Features
Simple stylish design yet functional and suitable for any room
Material: Engineered particle board.
Sturdy some assembly required
Sturdy on flat surface. Some assembly required. Please see instruction.
Holds up to 20 lbs per shelf. Product dimension: 31.6(W)x11.9(D)x23.6(H) inches.
 Foyer Bench IdeasGet More Info Hall Tree IdeasGet More Info Wall Organizer IdeasGet More Info
Children have more stuff than most adults with all their toys and crafts.
Use a toy box to keep the toys all together or try these toy organization ideas.
If your child is old enough, think about raising their bed.
Loft beds are wonderful as they are high up, allowing plenty of room underneath for extra small cabinets, and even a table. This will free up some floor space for them to play in.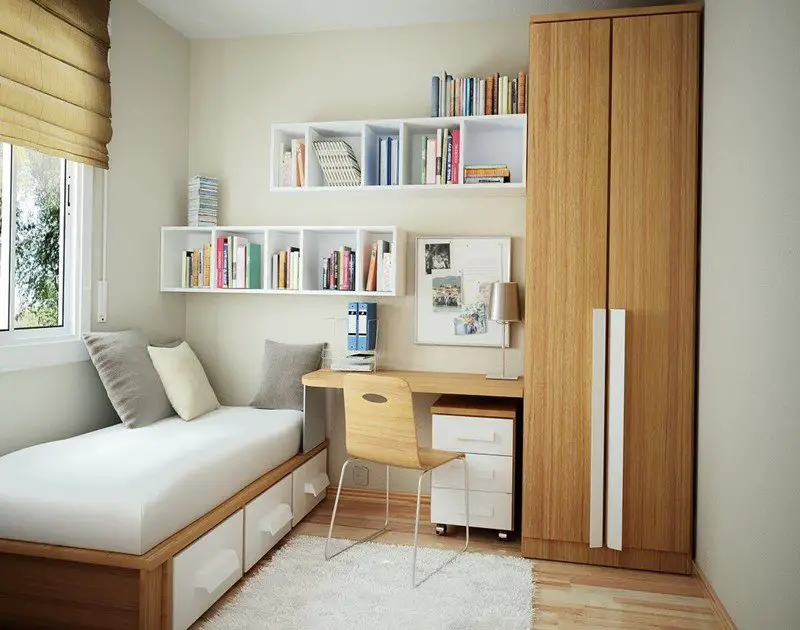 White Floating Shelves SetsGet More Info Industrial Floating Shelves SetGet More Info Floating Cube Shelf SetsGet More Info
If you want to store your items for long periods, remember to pack them correctly.
Instead of packing your clothes in one box and your glasses in another, use your clothes to wrap your glasses in. They will help against breakages and keep your glass protected.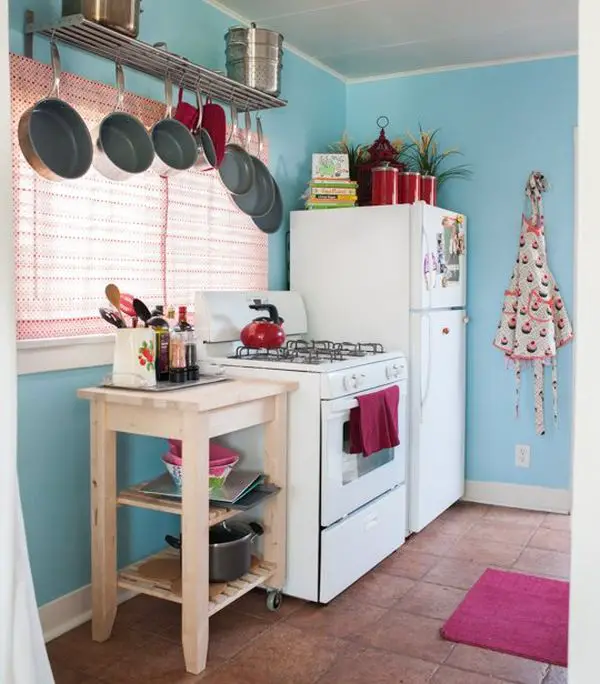 Furinno 99940 Basic 3X2 Bookcase Storage with 3-Collapsible Bins - Espresso/Brown
as of May 25, 2023 3:00 pm
Features
Muti-functional shelf for display and storage
Available in multiple modern colors
Non-woven bins included for loose stuff
Weight: 29.48 lbs
Dimensions: 11.9"L x 31.6"W x 23.6"H
There are plenty of creative ways for storing items.
If you are someone who keeps everything chances are you already have all the materials to create great storage units.
Have a look in the shops for storage ideas and inspiration.
Get your friends and family involved with the painting and creating. DIY can be great fun so go wild.
For example, some cheap dollar store organization items can be used in creative ways to get get more storage space.
This idea for using cheap plastic magazine holders inside kitchen cabinet doors is SUCH a clever way to organize your foil, saran wrap, baggies, etc.
Or maybe your tiny kitchen does NOT have a pantry – how in the world can you get organized in a kitchen without pantry storage?!?!
This page has a ton of No Pantry Solutions that are really clever!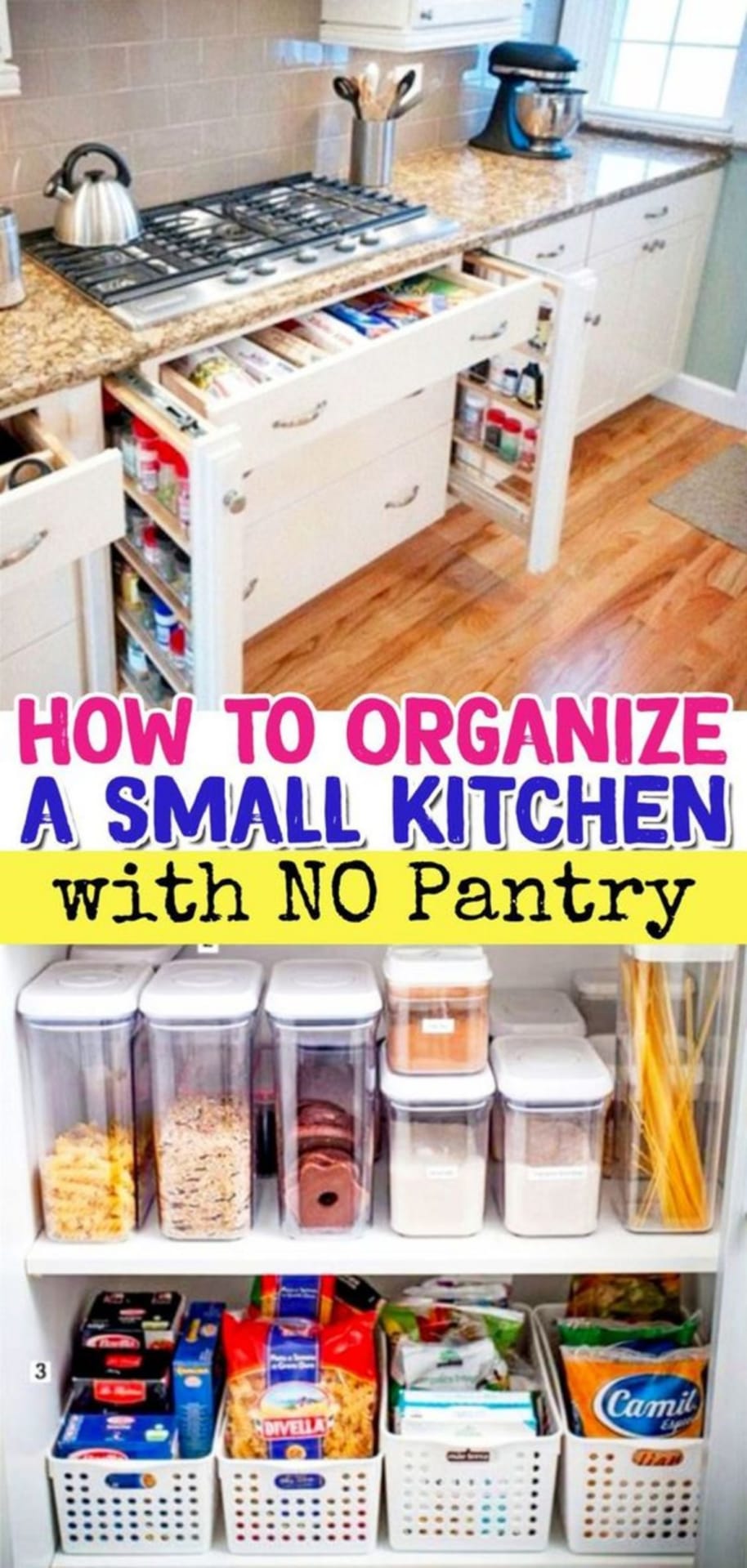 No Pantry Storage Solutions for Small Kitchens Without a Pantry * No Pantry? No Problem! Let's take a look at some simple and clever DIY storage solutions for a small kitchen with NO pantry. If you are trying to figure out HOW to organize a kitchen without pantry space and …
Here are 20 MORE tips for getting more space in your small space.
 Storage Cart IdeasGet More Info Storage Cabinet IdeasGet More Info Multi-Bin Organizer IdeasGet More Info
More Ideas for Small Spaces
37 DIY Foyer Wall Decor Ideas for a Unique Entryway Accent Wall or Feature Wall - I just LOVE accent ...
Read More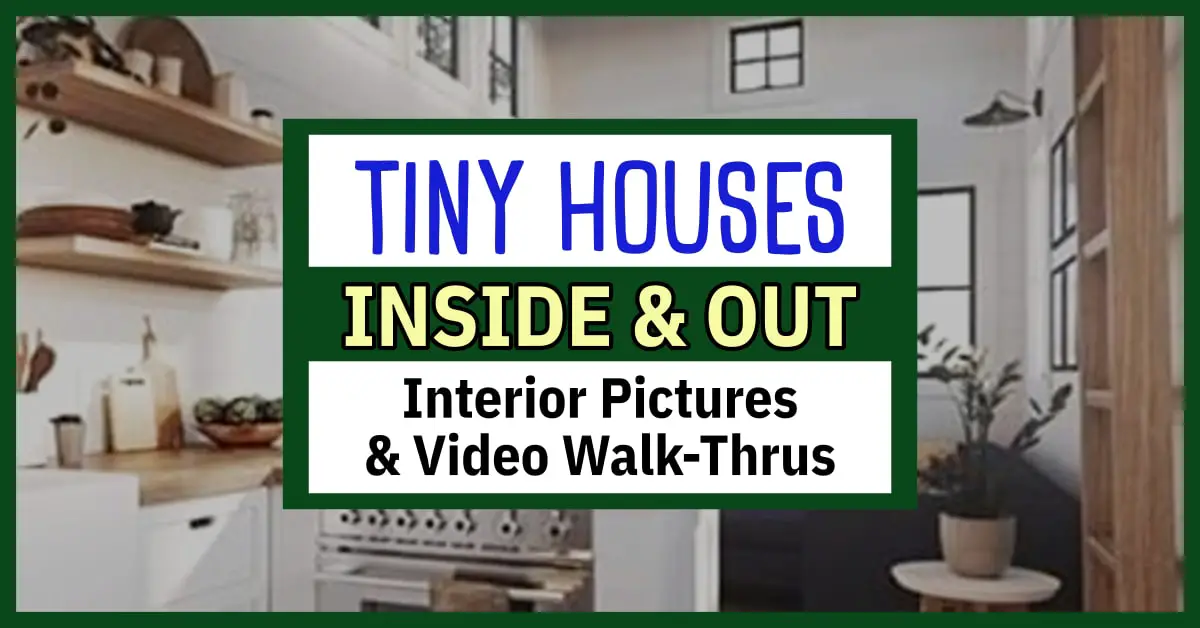 Simple Tiny House Interiors and Pictures Inside and Out - Tiny House Ideas, Interiors, Pictures, Videos, Floor Plans, Interiors and ...
Read More
Storage Ideas for Homes, Storage Idea for Small Spaces, Tiny House Ideas for My Small House, Ways to Organize a Small Bedroom, How to Organize Your Apartment, Creating Storage in Small Spaces, How to Organize a Small Space, Kids Storage Ideas Small Bedrooms, Storage Ideas for Apartment Living, Creative Storage Ideas for Small Spaces, Shelving Units for Small Spaces, Small Space Storage Solutions on a Budget, DIY Storage Ideas, DIY Organizing Small Spaces, Storage Ideas for Small Spaces, Creative Storage Ideas, Creative Storage Ideas for Kids, Creative Storage for Small Bedrooms, DIY Cheap Storage Ideas, Cheap DIY Storage Solutions, DIY Organization Ideas for Small Spaces, DIY Small Closet Organization, Easy DIY Storage Ideas.