• Cute Do It Yourself Dorm Room Ideas and DIY Dorm Room Hacks We Love •
Clever and creative college dorm room organization and decorating ideas – smart DIY ideas for college students… even if you have a small dorm room or a double dorm room, are a senior or a freshman, there are lots of cute dorm room decor ideas on this page that we just love!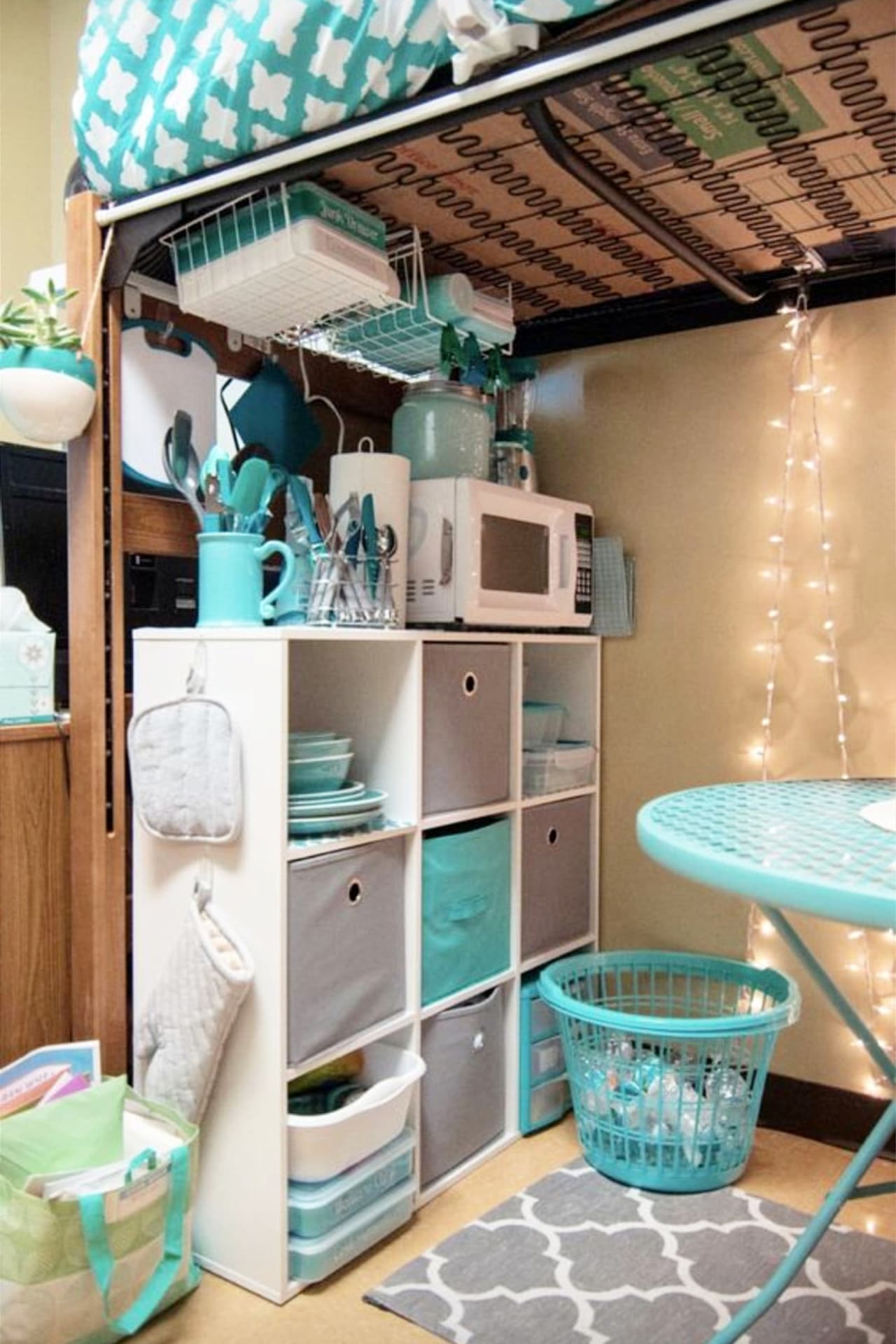 Laundry BasketsGet More Info Dorm Organizer ShelvesGet More Info Dorm Room TablesGet More Info Storage Cube BasketsGet More Info Funky Microwave!Get More Info Dorm BeddingGet More Info
Here's another angle of the storage and organization layout of under the dorm bed in the picture above: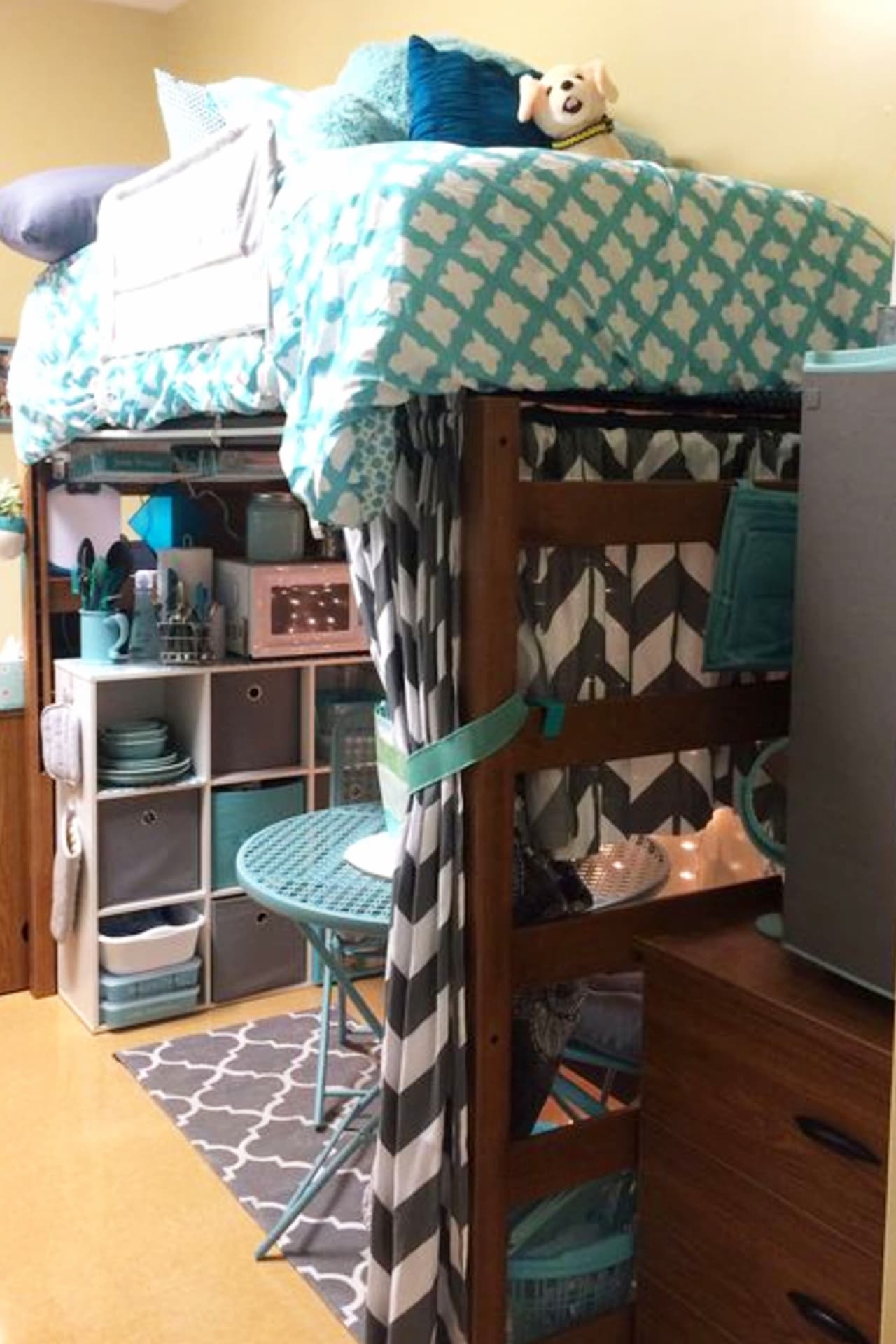 I just LOVE it!
Dorm Room ESSENTIALS
We put together 25 things you NEED for your dorm room (yes, NEED)…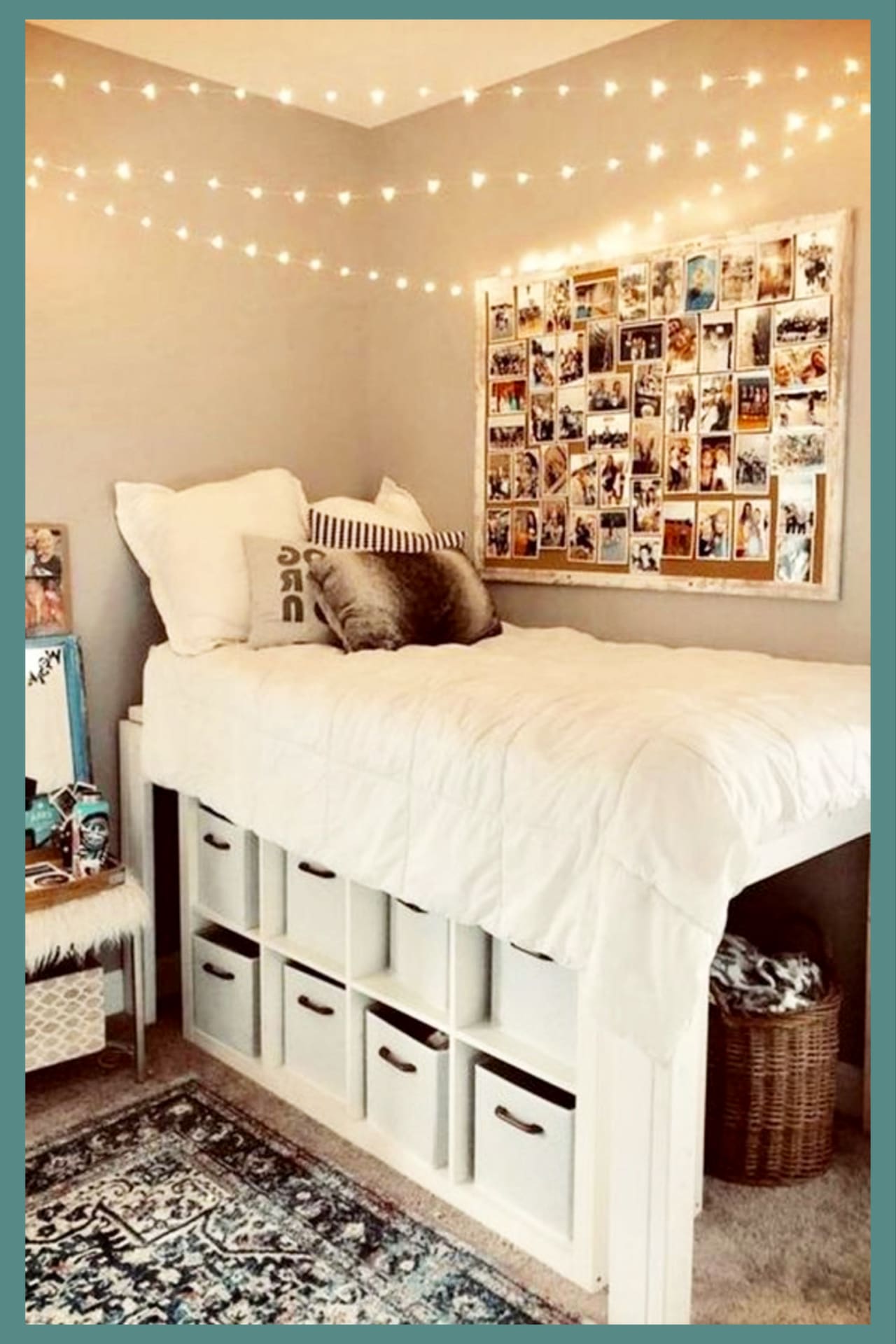 You need these 25 things – so make sure you put them on your college packing list.
College Packing List
Wait, you don't HAVE a college packing list for your dorm yet?
Here's a handy-dandy packing list to help you out for freshman year or any year you need to remember what to pack for your college dorm room:
Be sure to pin it to Pinterest so you don't lose it!
Pin This Packing List To Pinterest
Let's decorate and organize your college dorm room easily and cheaply! These dorm room hacks are pretty darn genius! If you want an awesome dorm room that is organized and STAYS organized, you're gonna love these dorm room ideas we've found!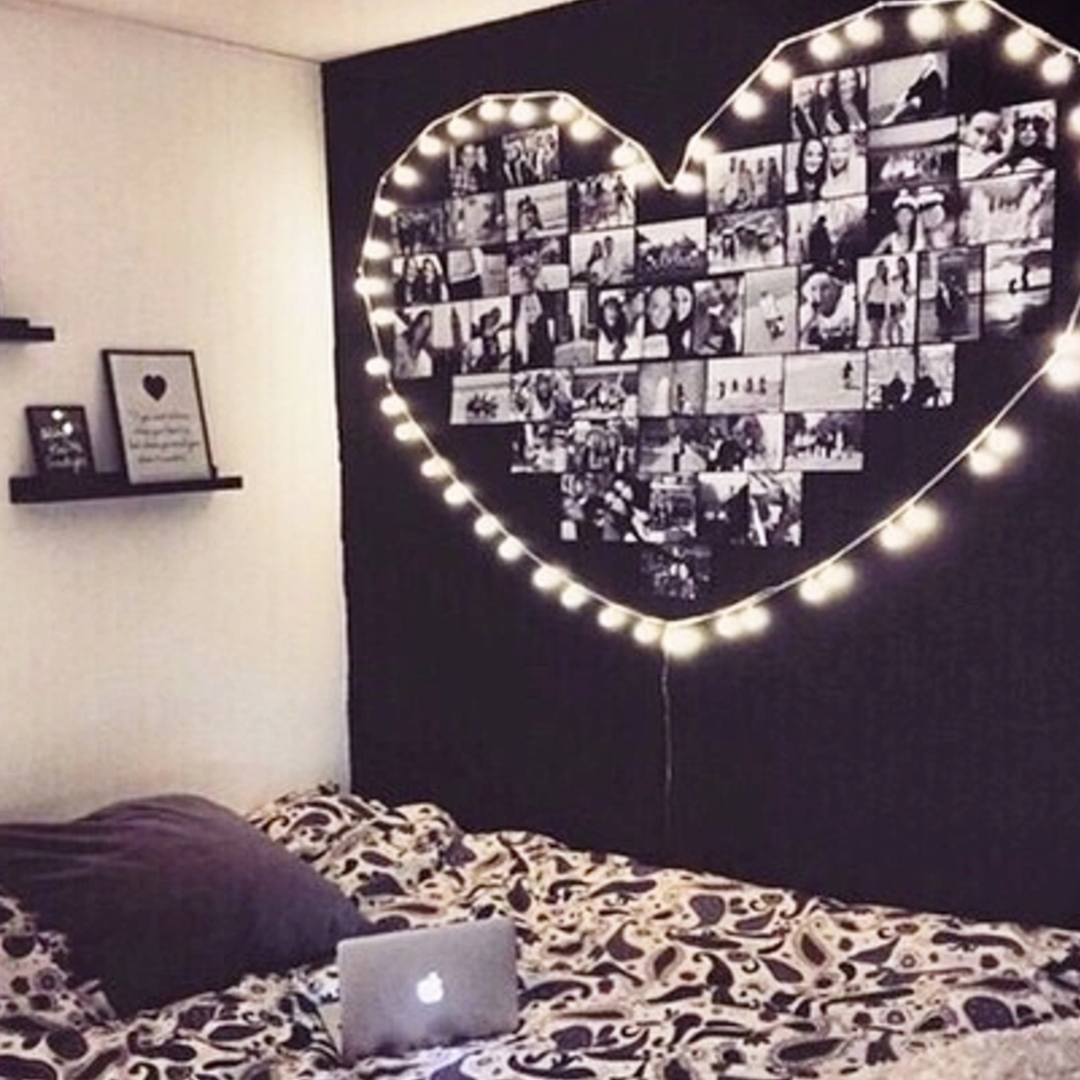 In the dorm room pictures below you'll find dorm room makeover ideas, double dorm decorating ideas, clever dorm room storage ideas, ideas for small dorm rooms, desk organization ideas, dorm wall decorating ideas, dorm bathroom storage ideas and lots of college dorm room organization ideas!
Dorm Room Ideas & Inspiration
Lots of clever, cute and creative DIY dorm room ideas in the slideshow below!
---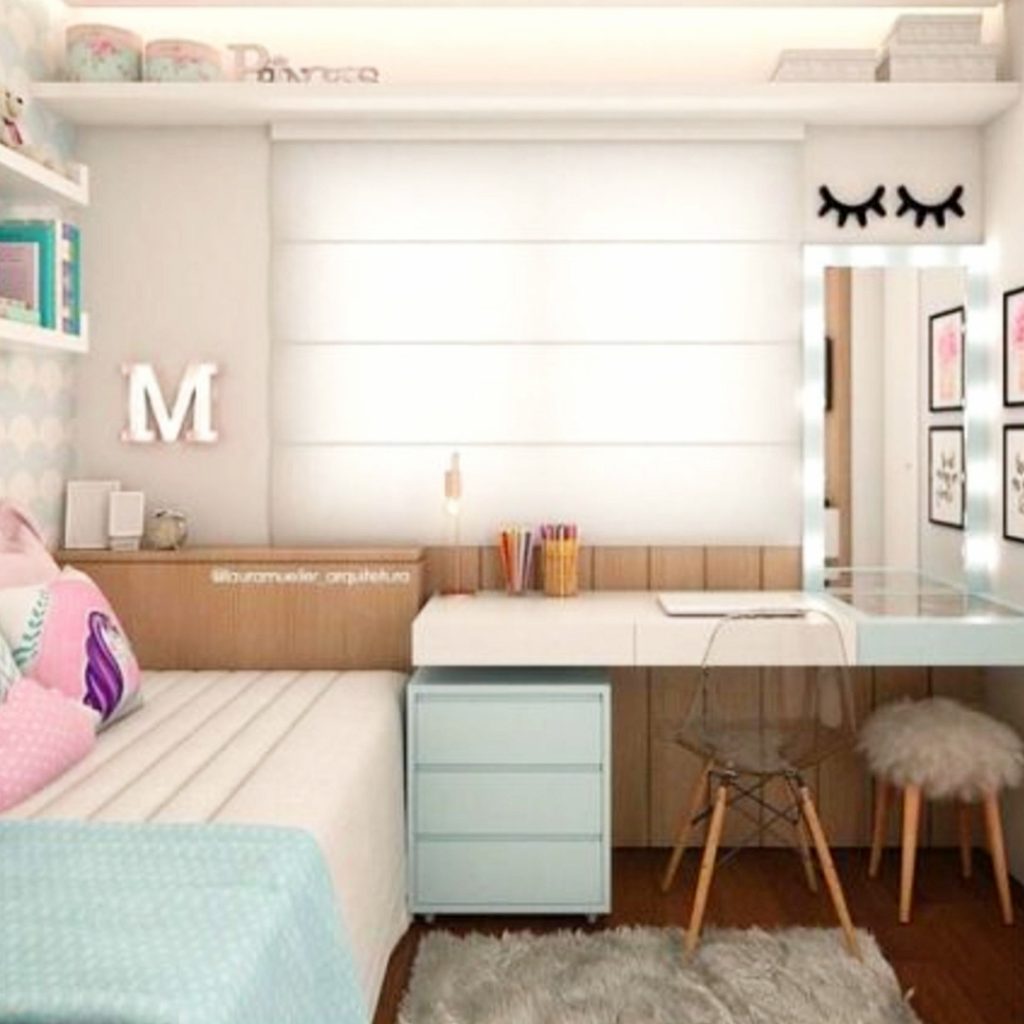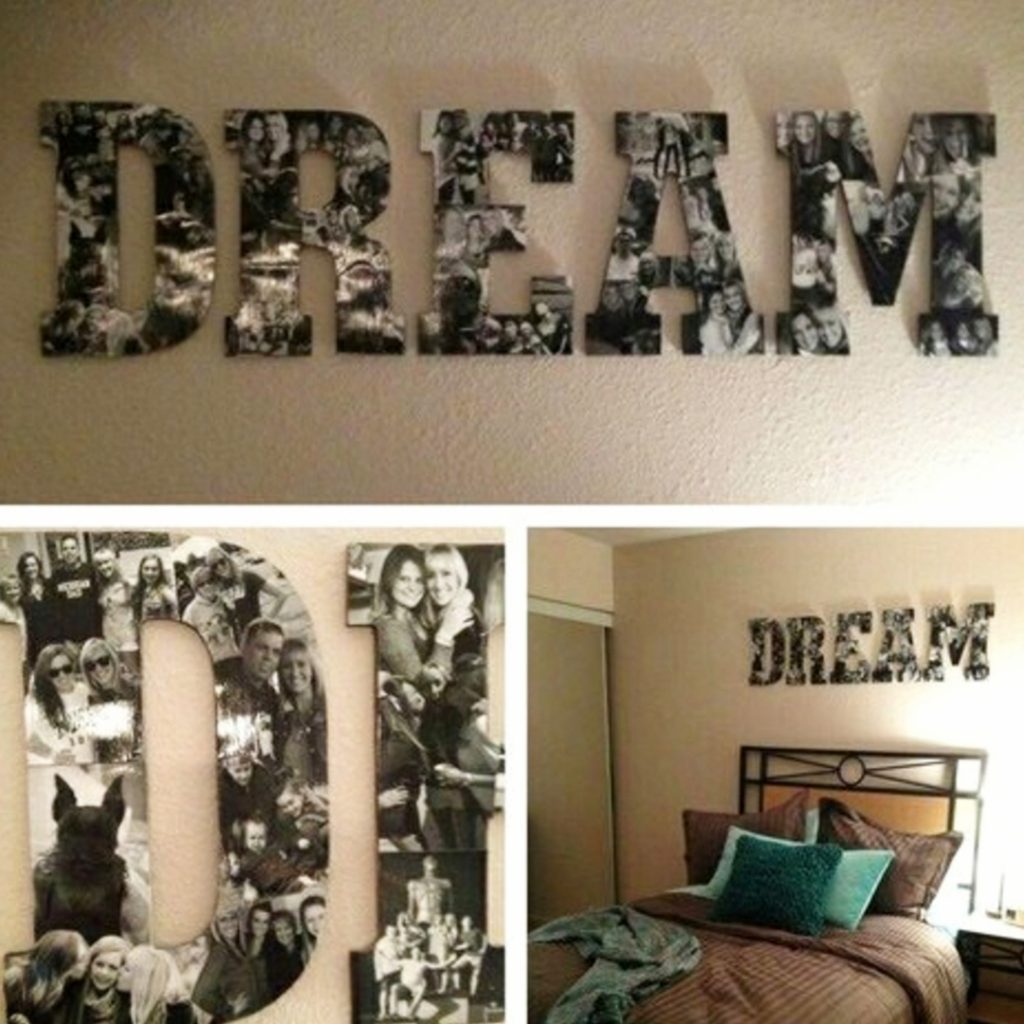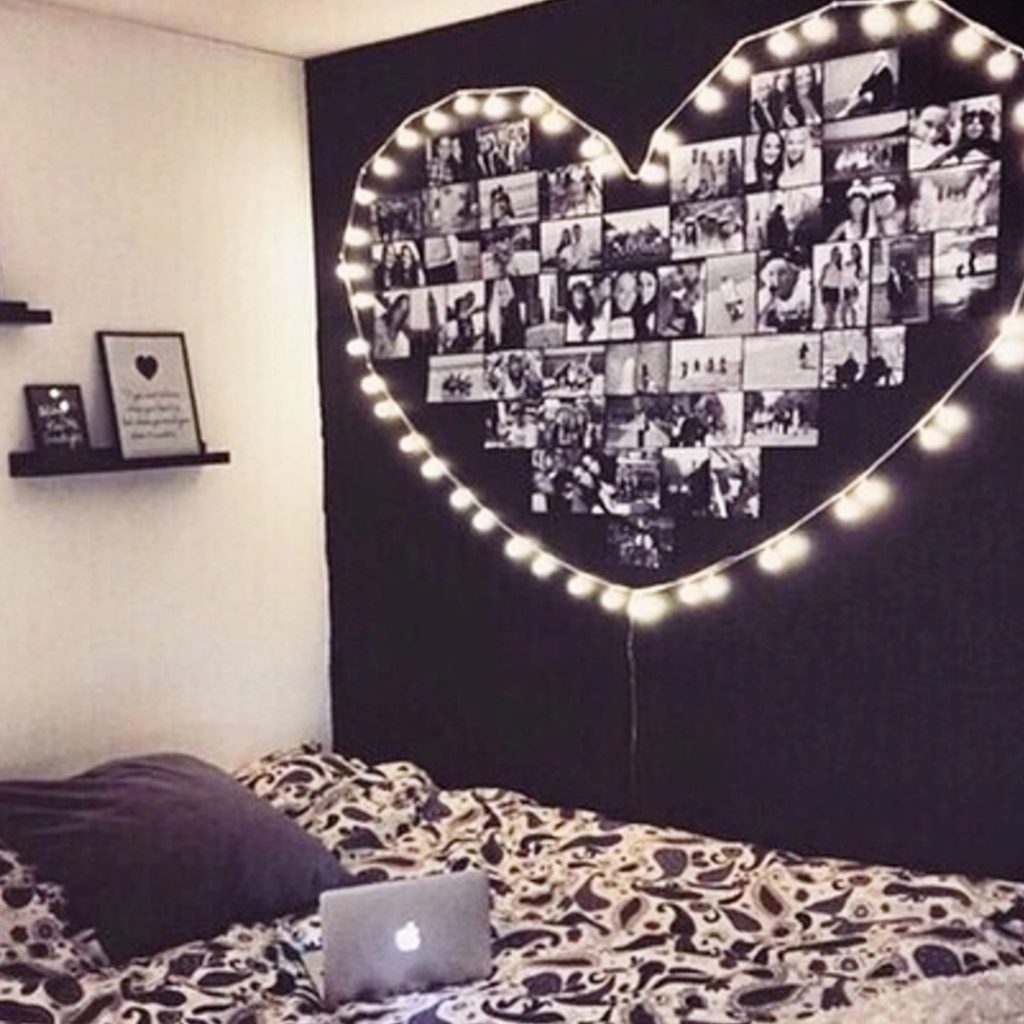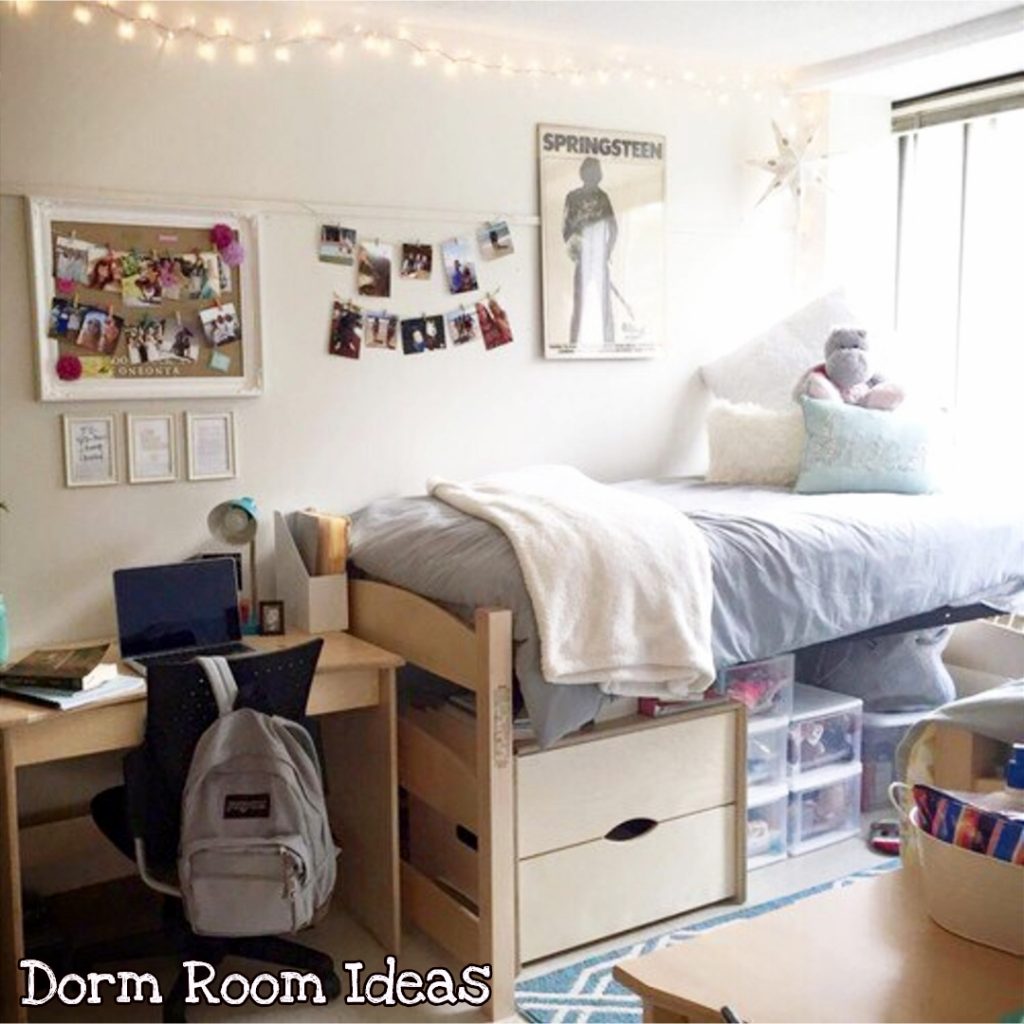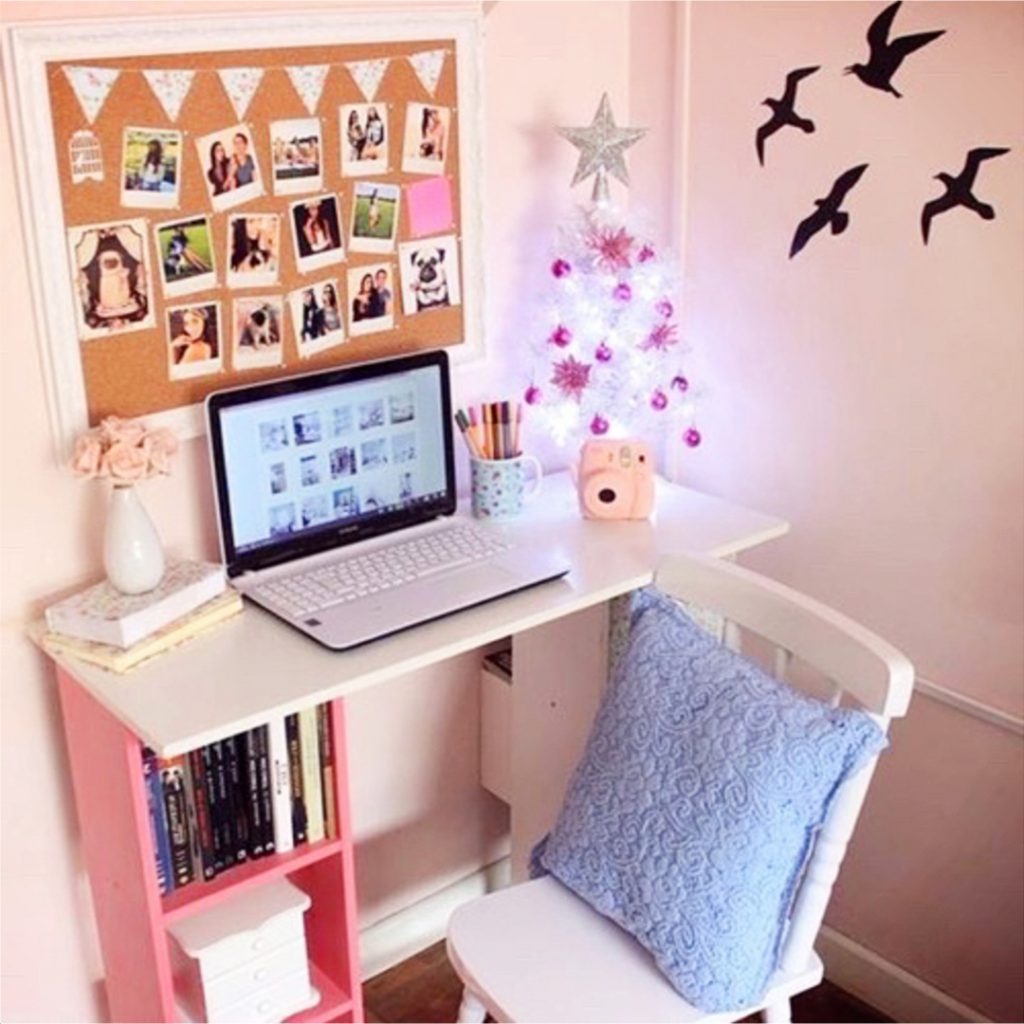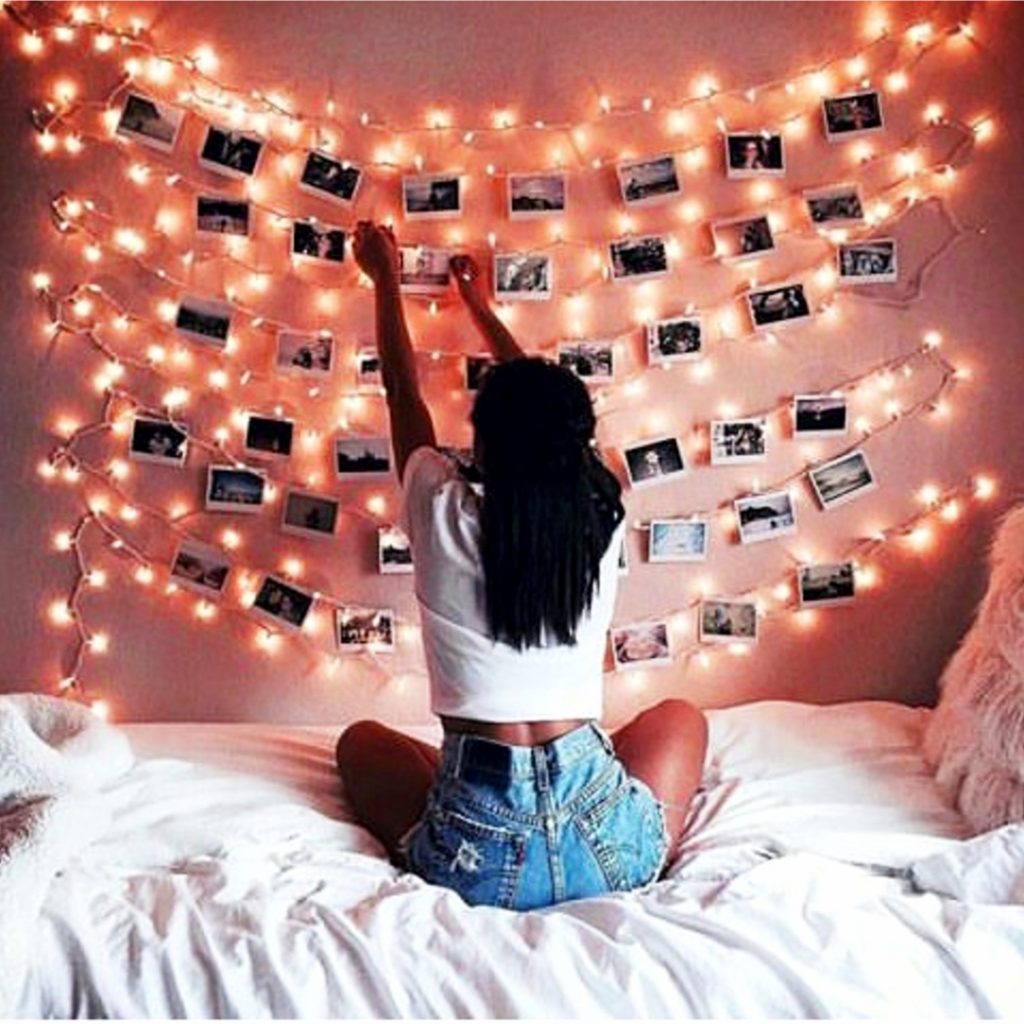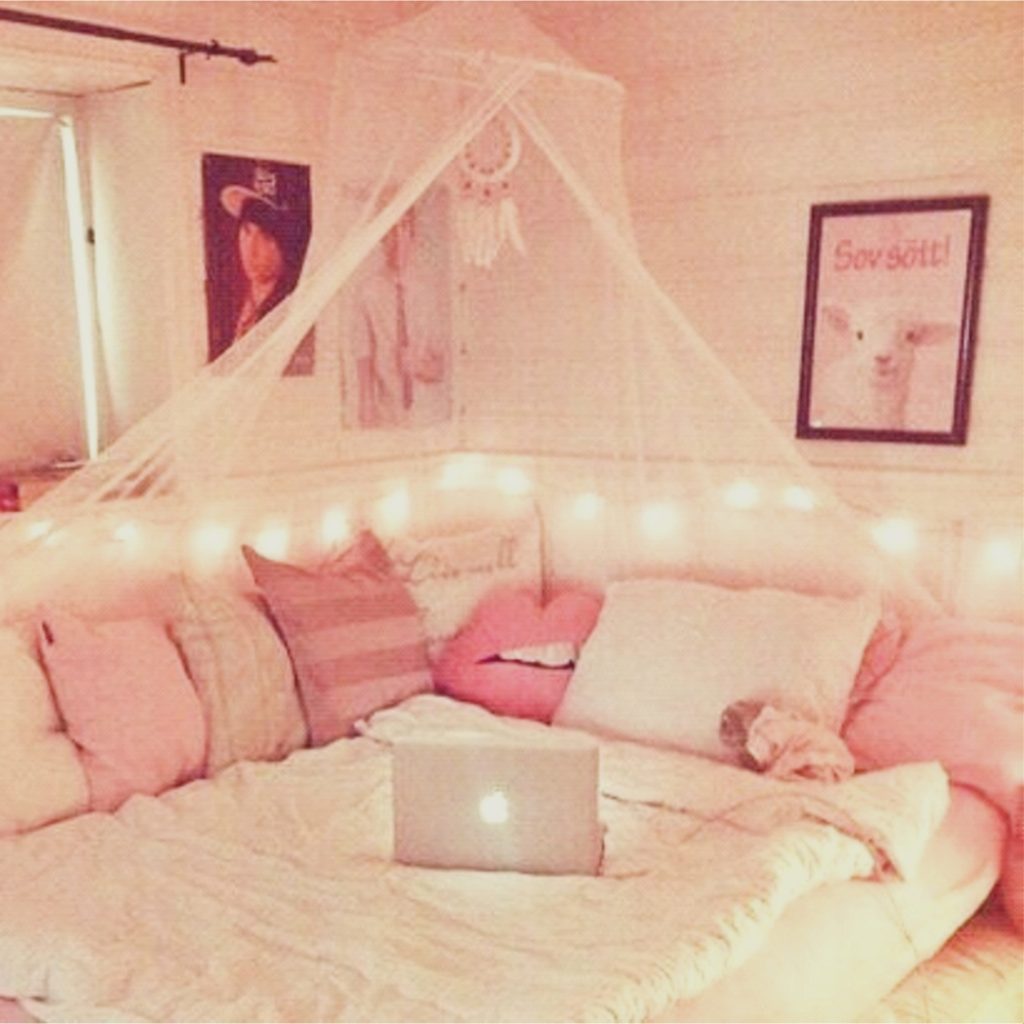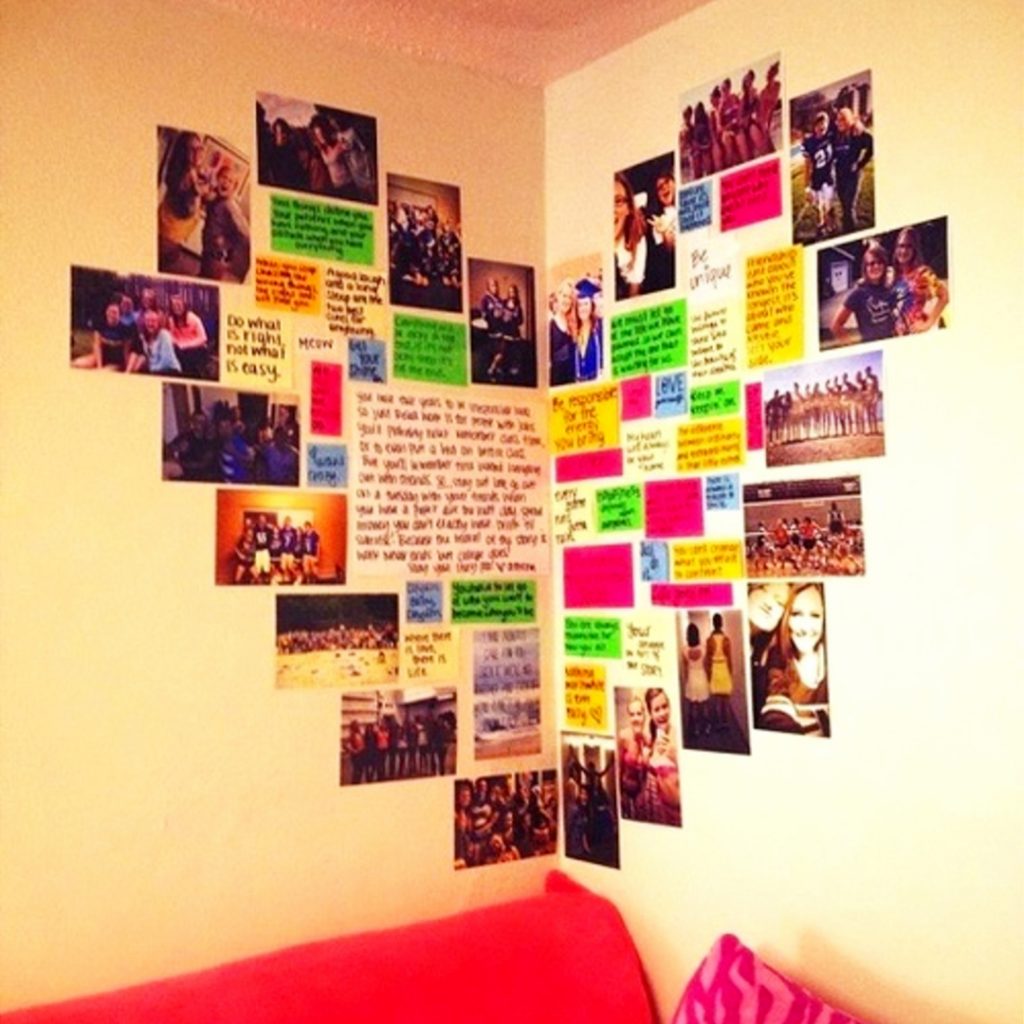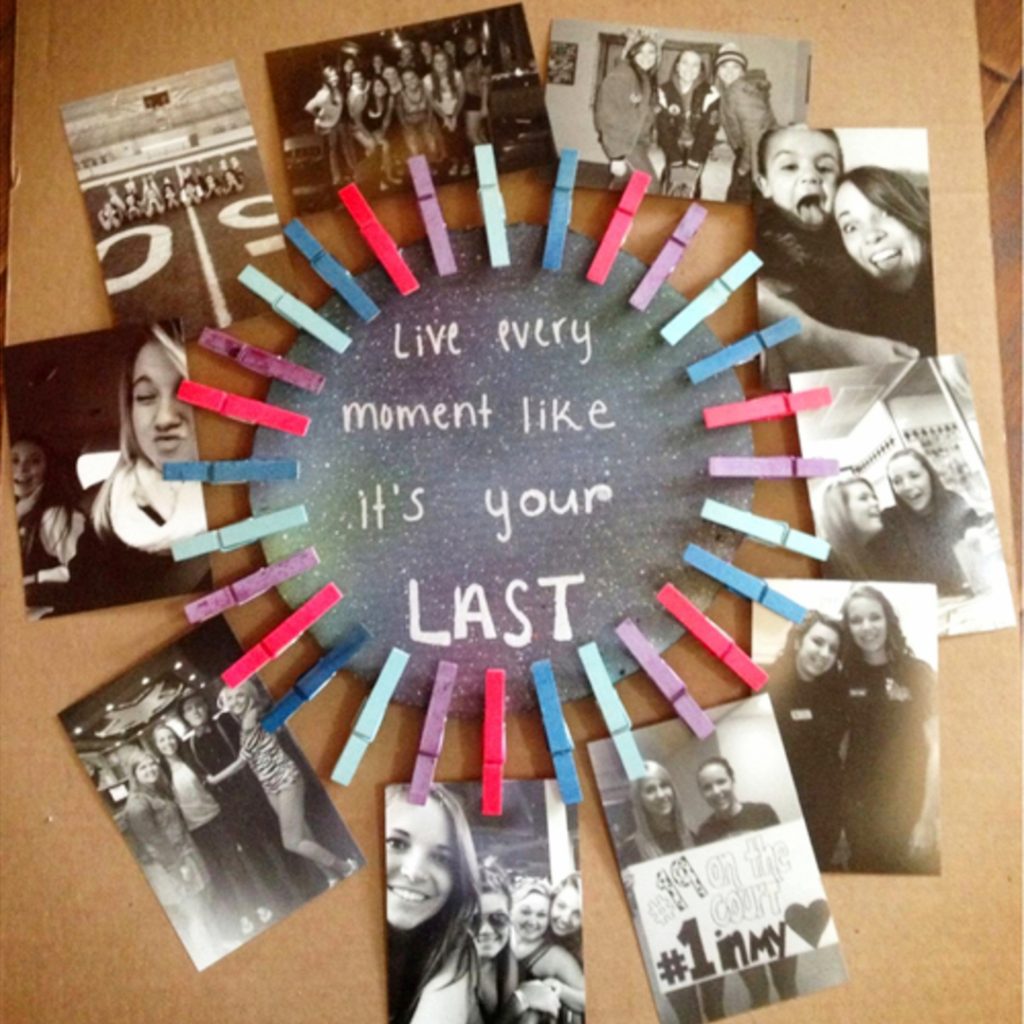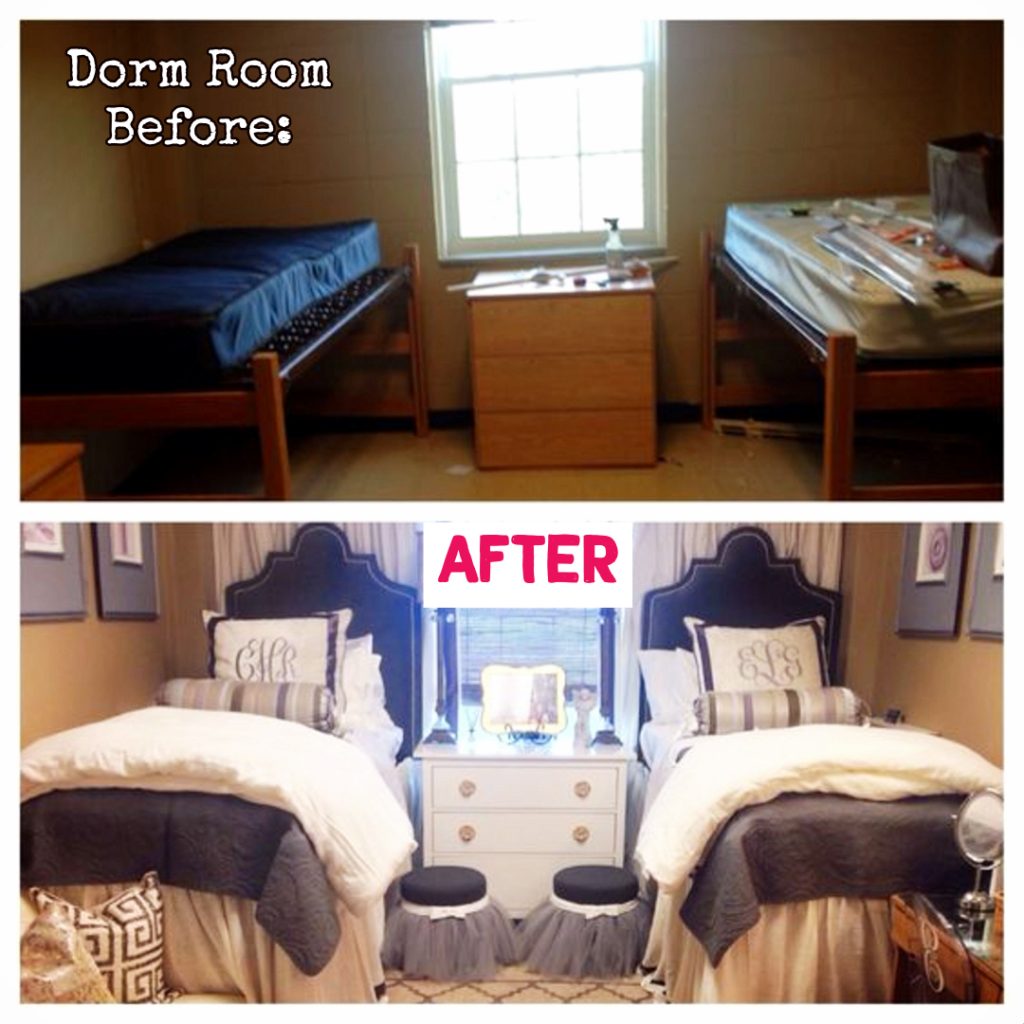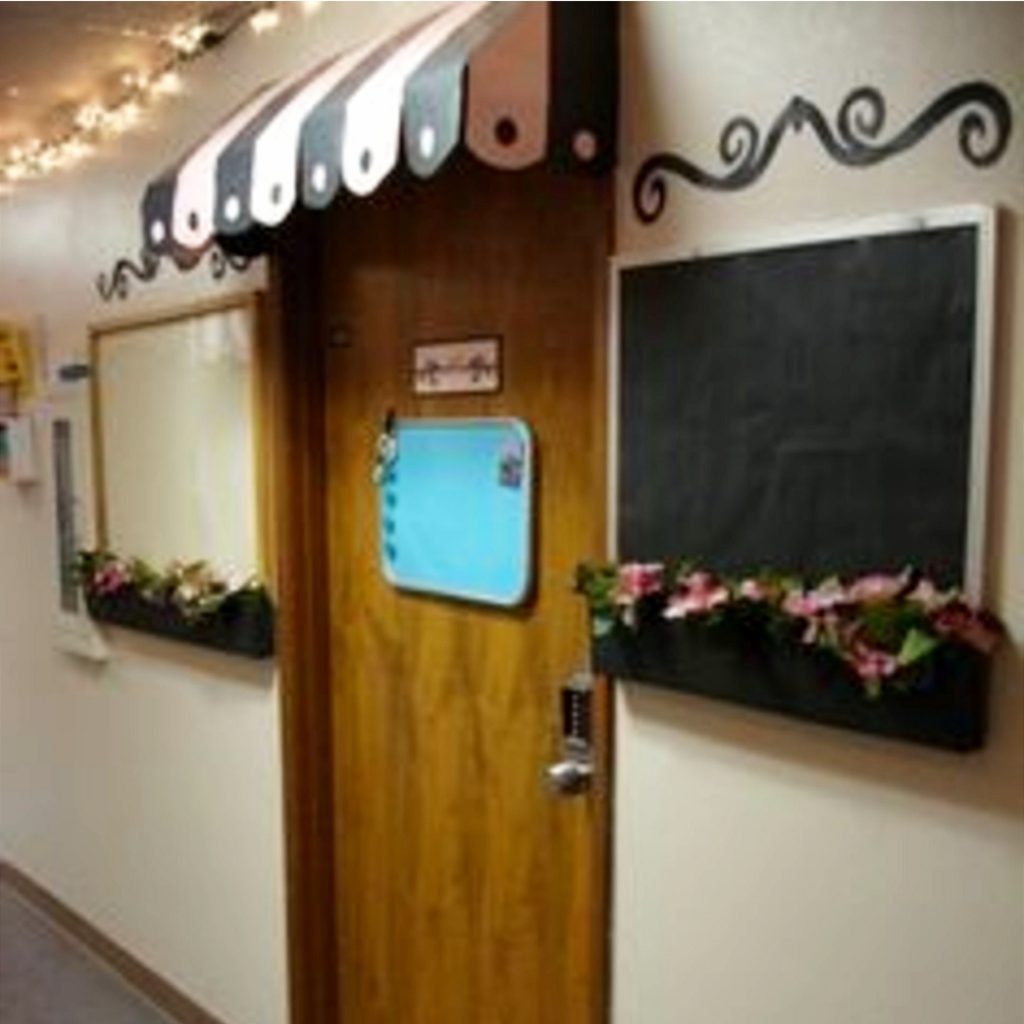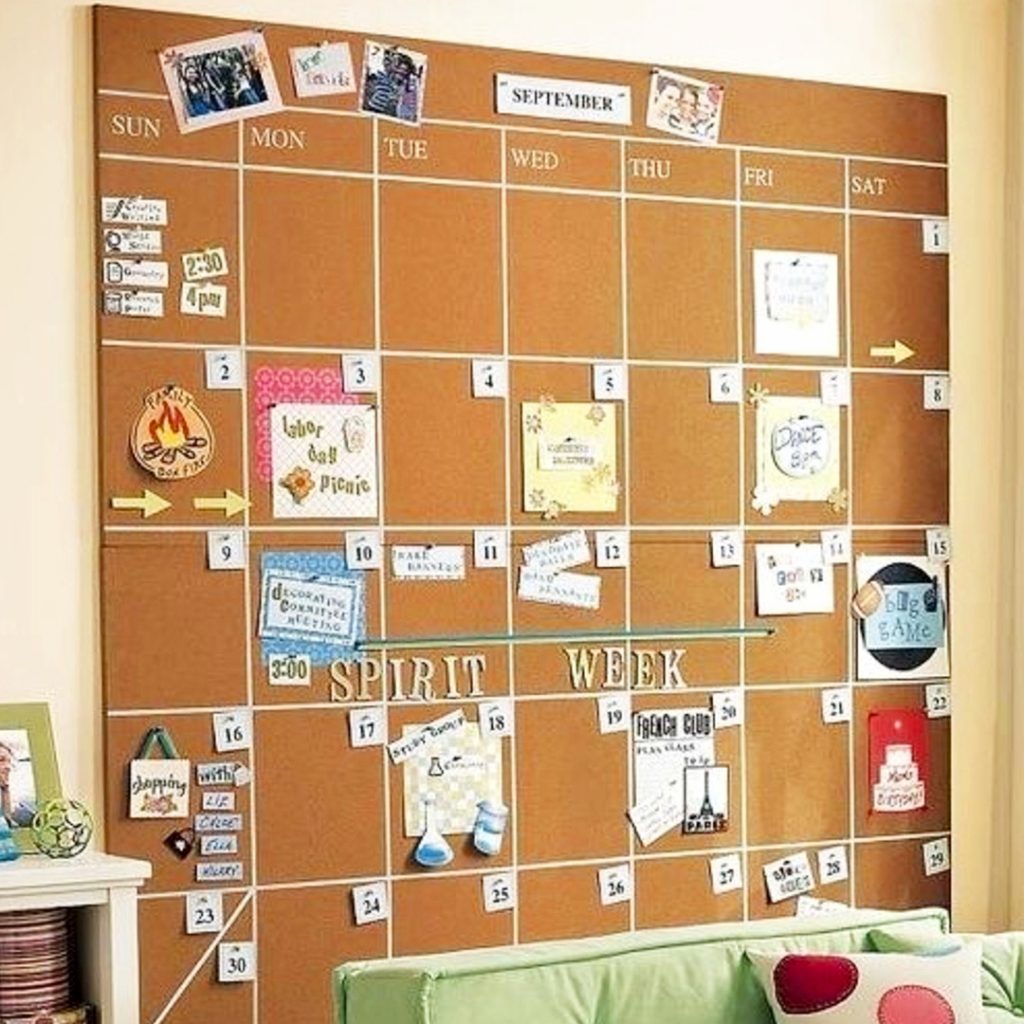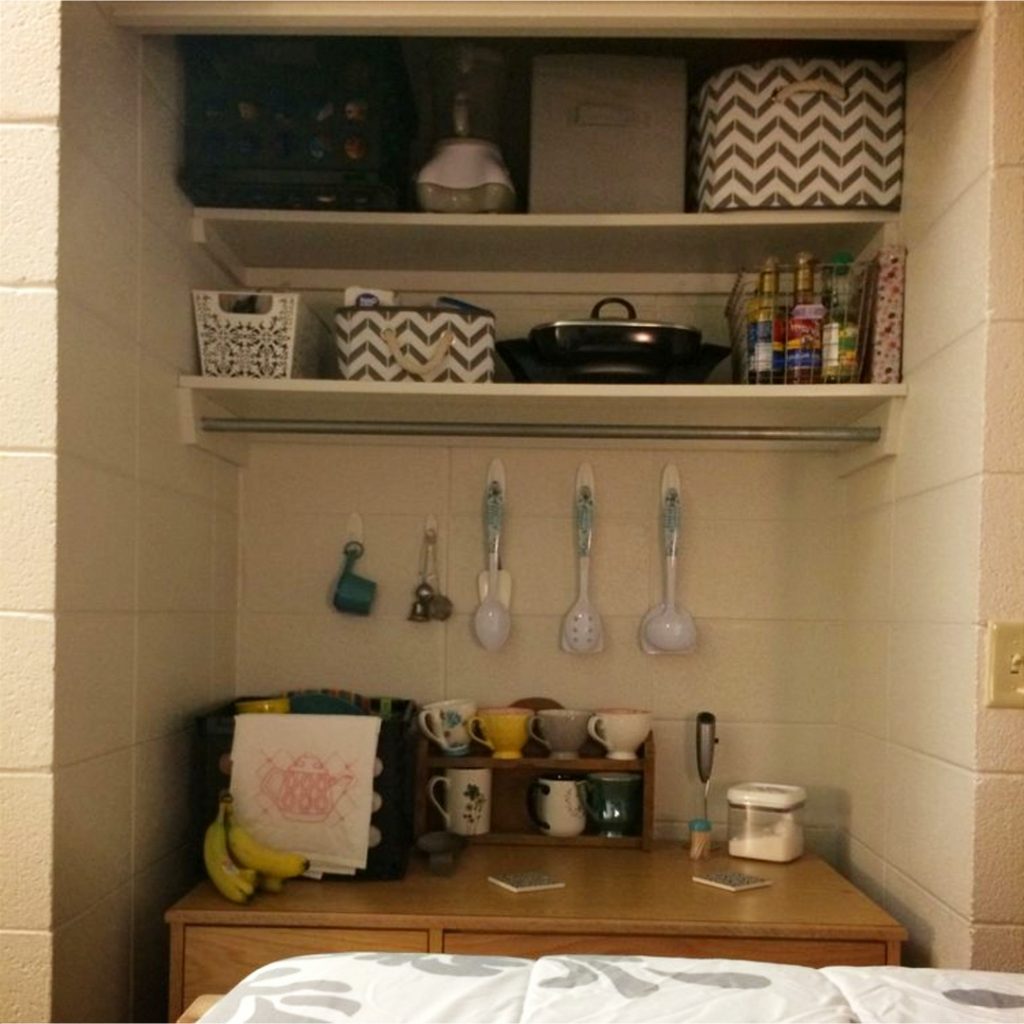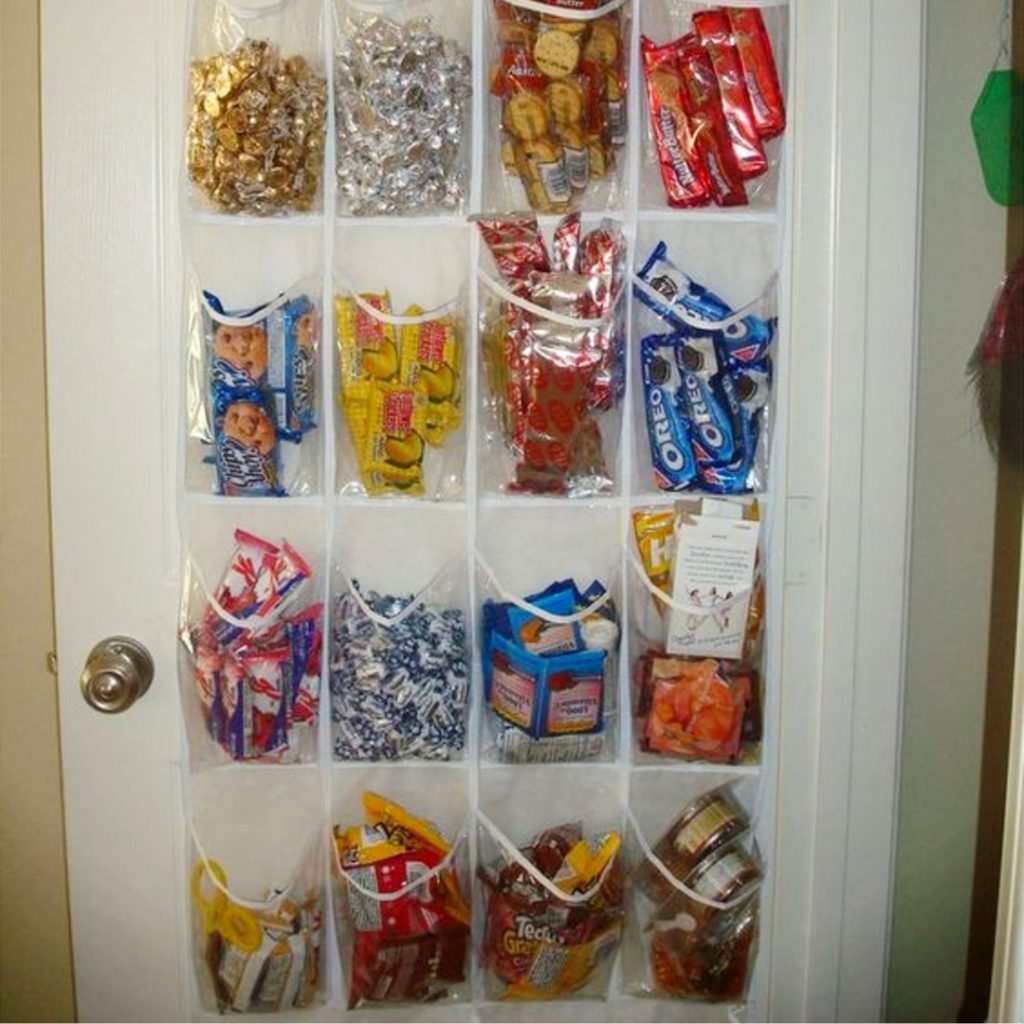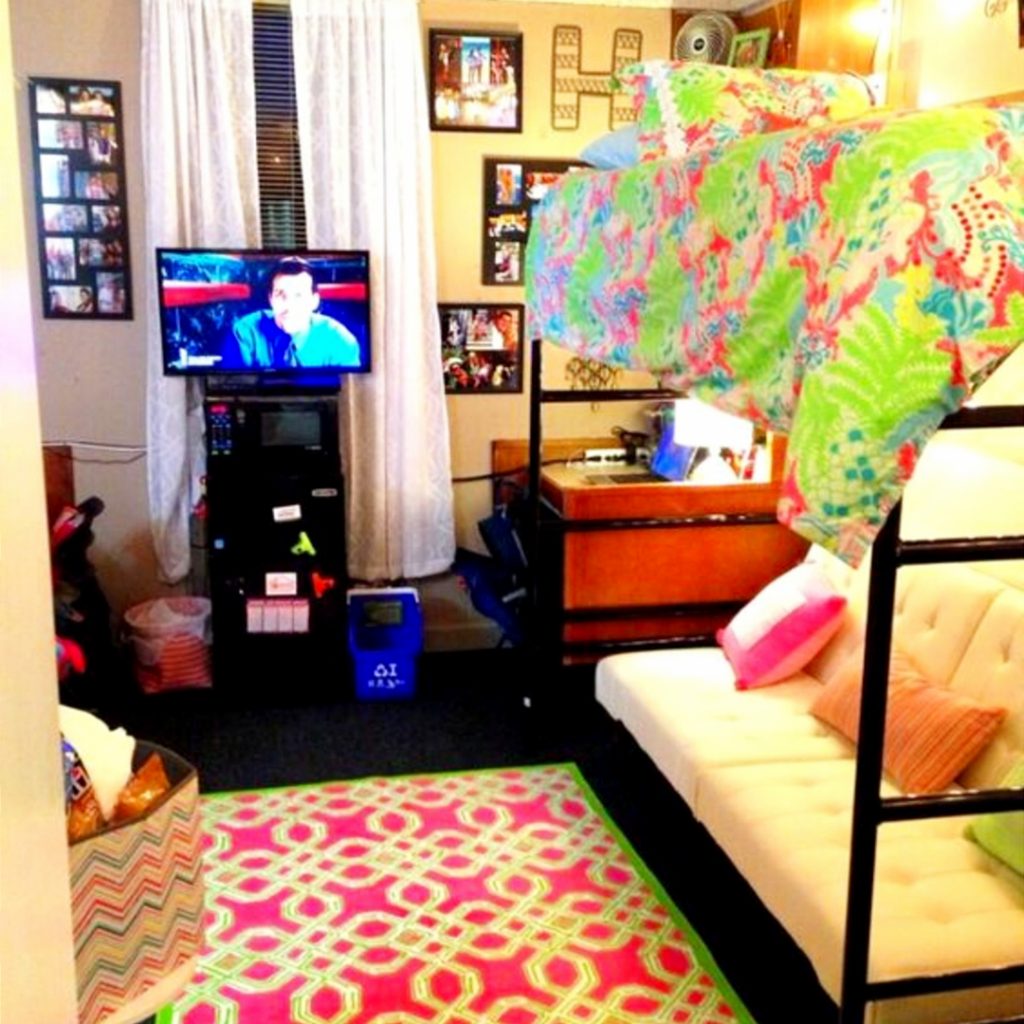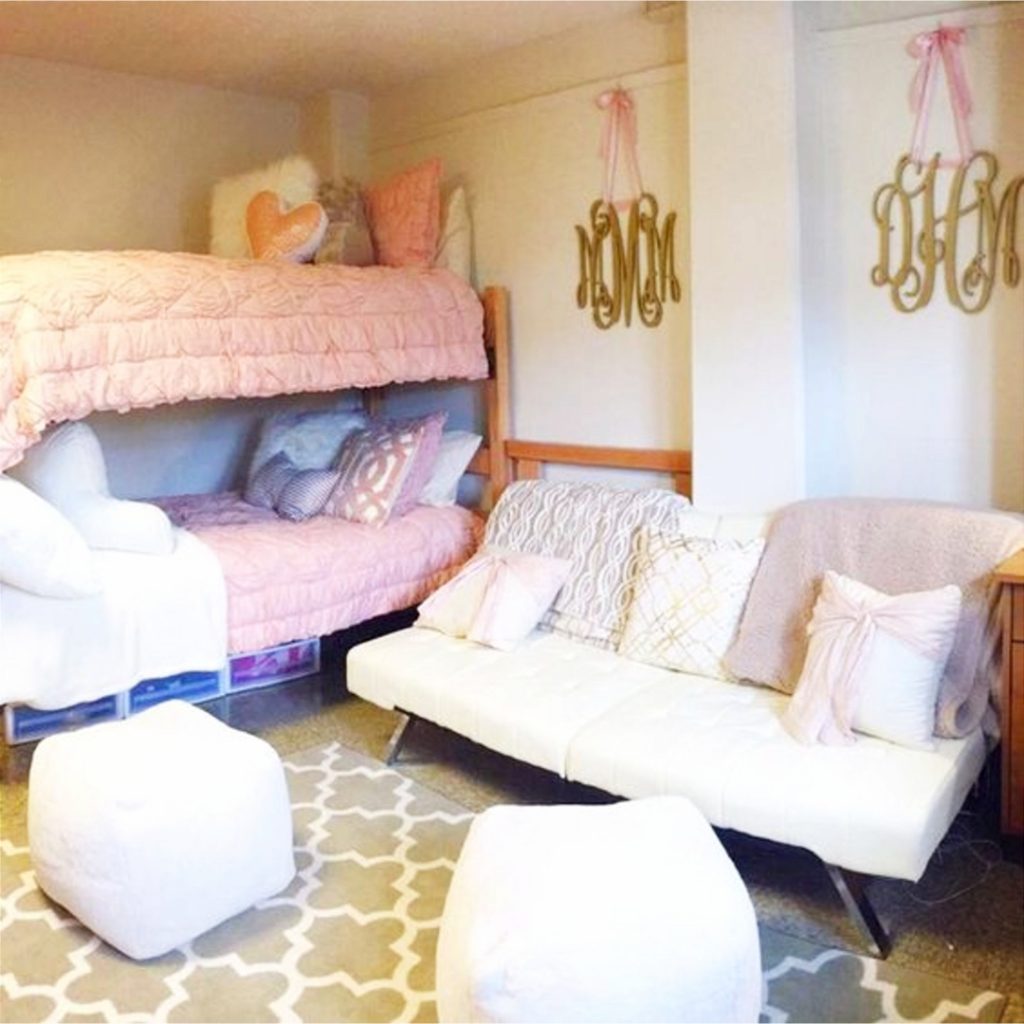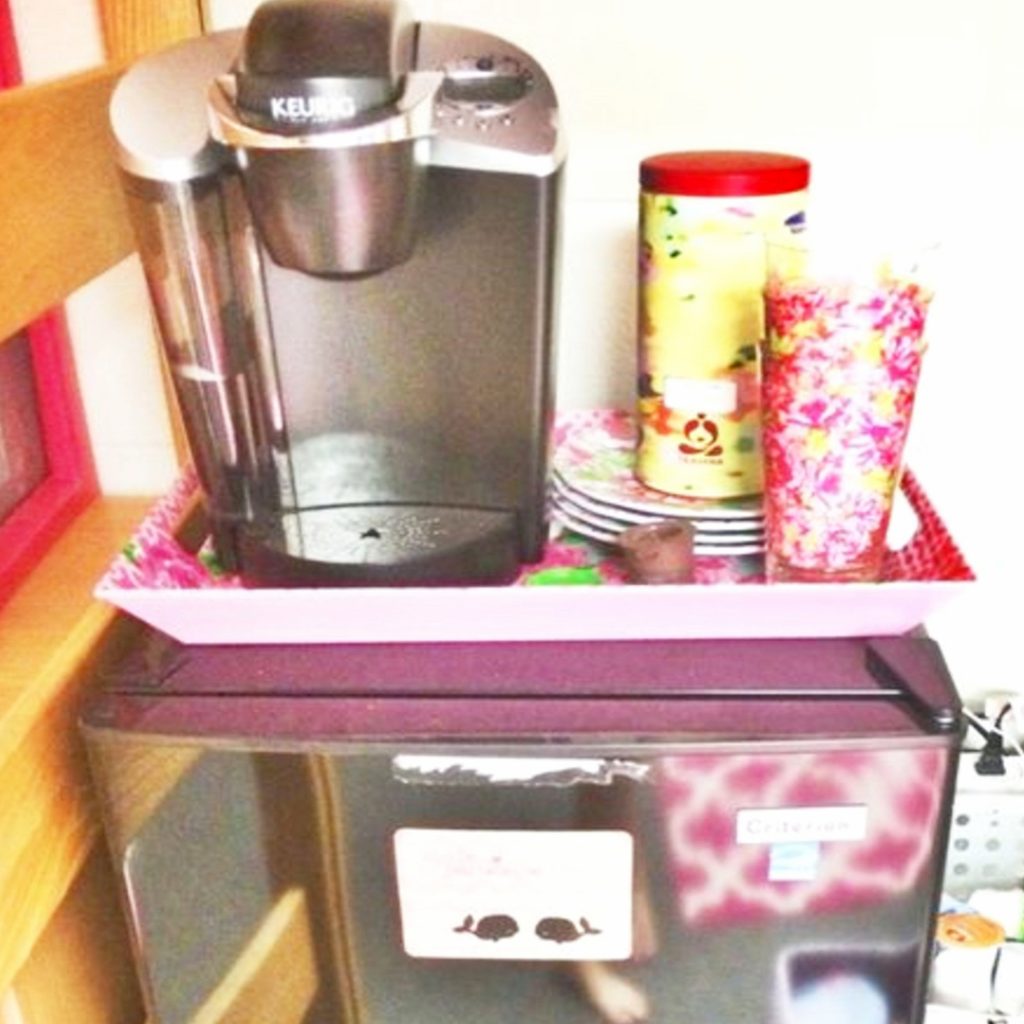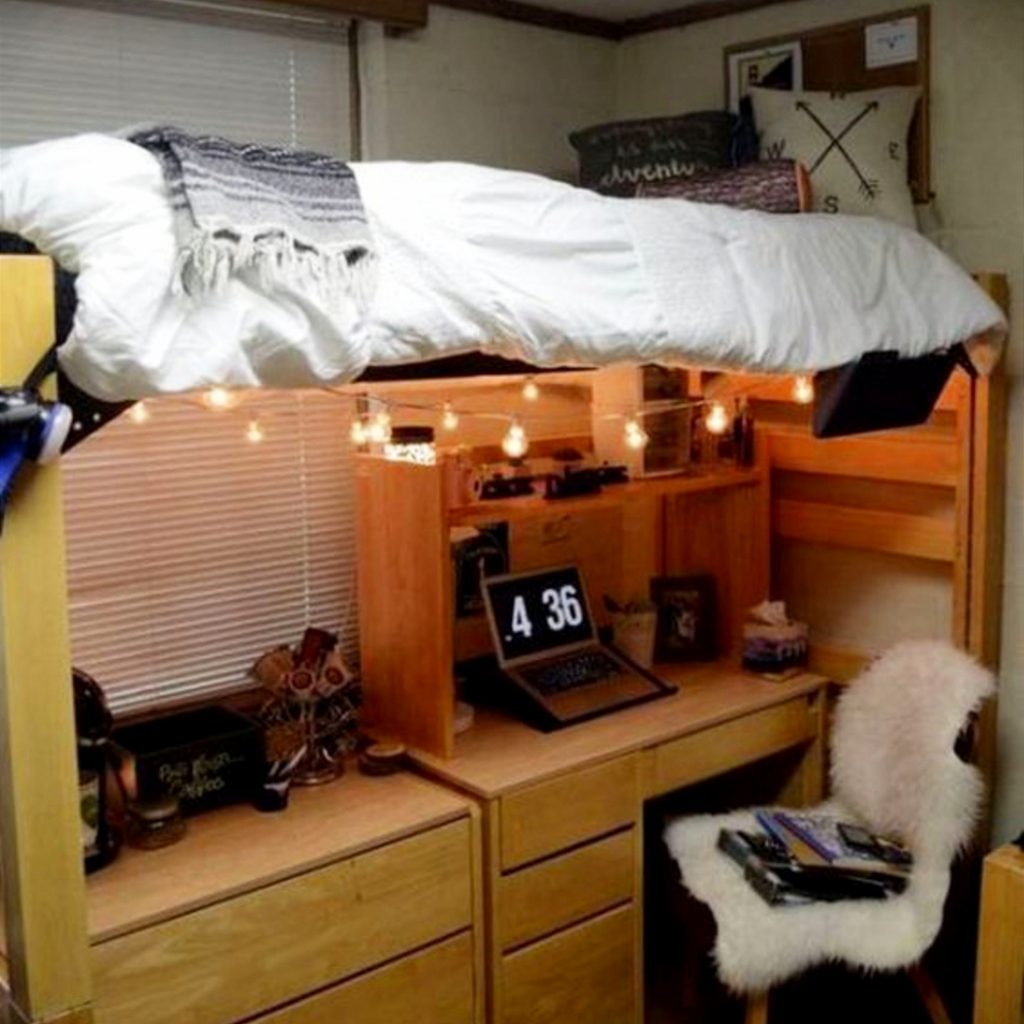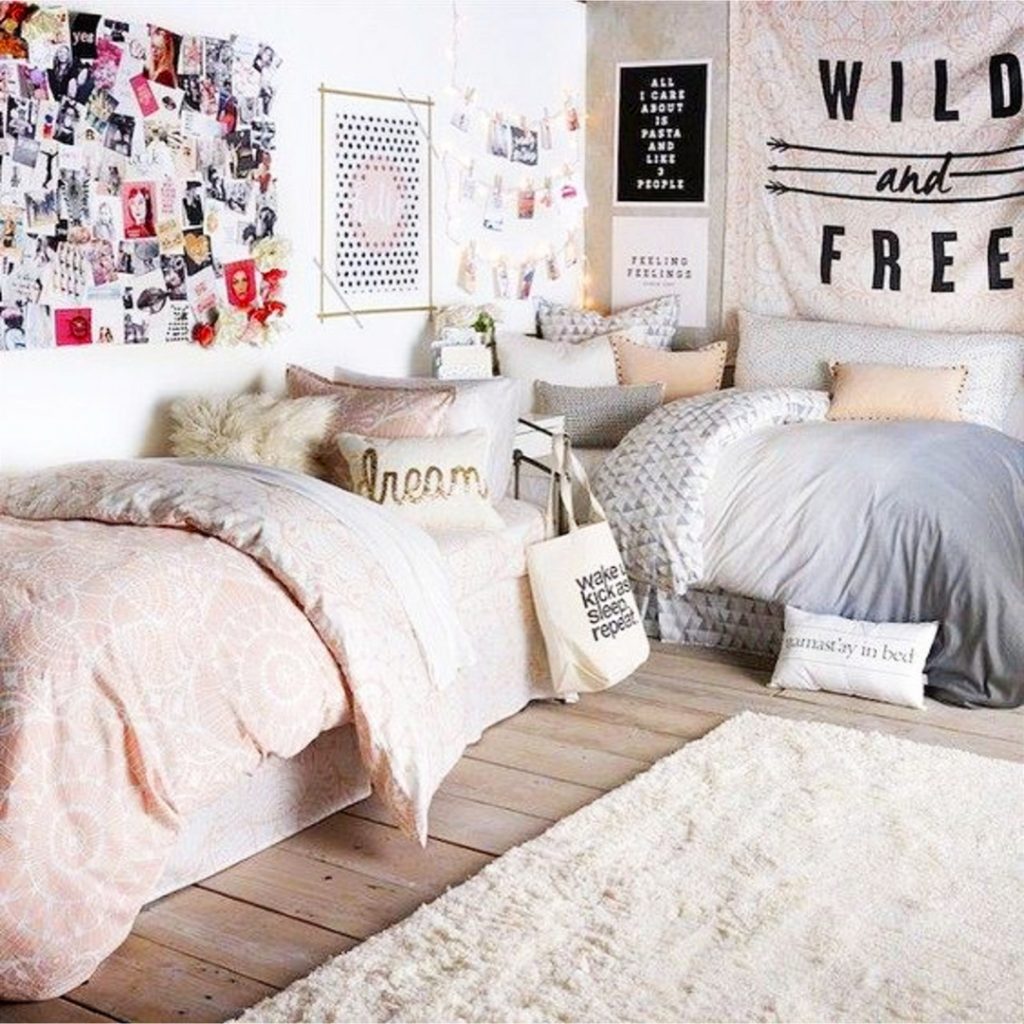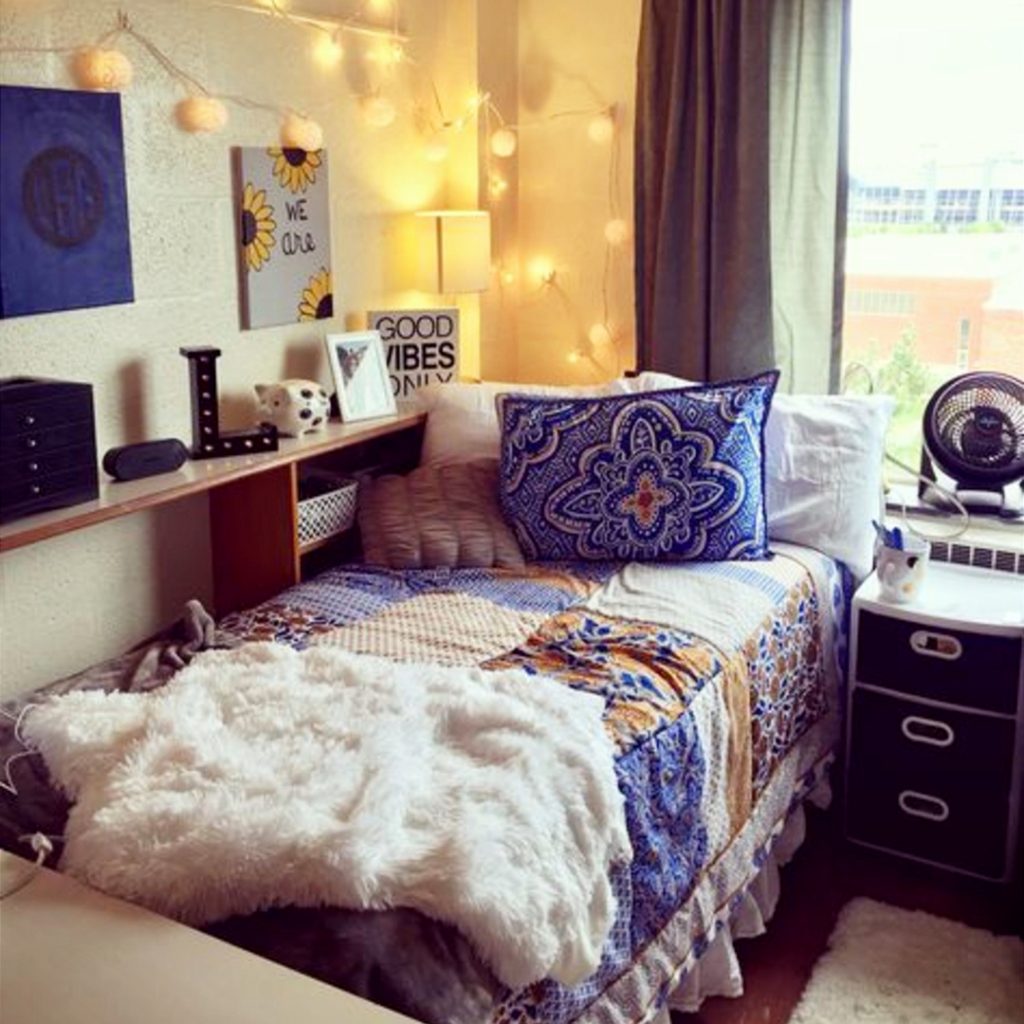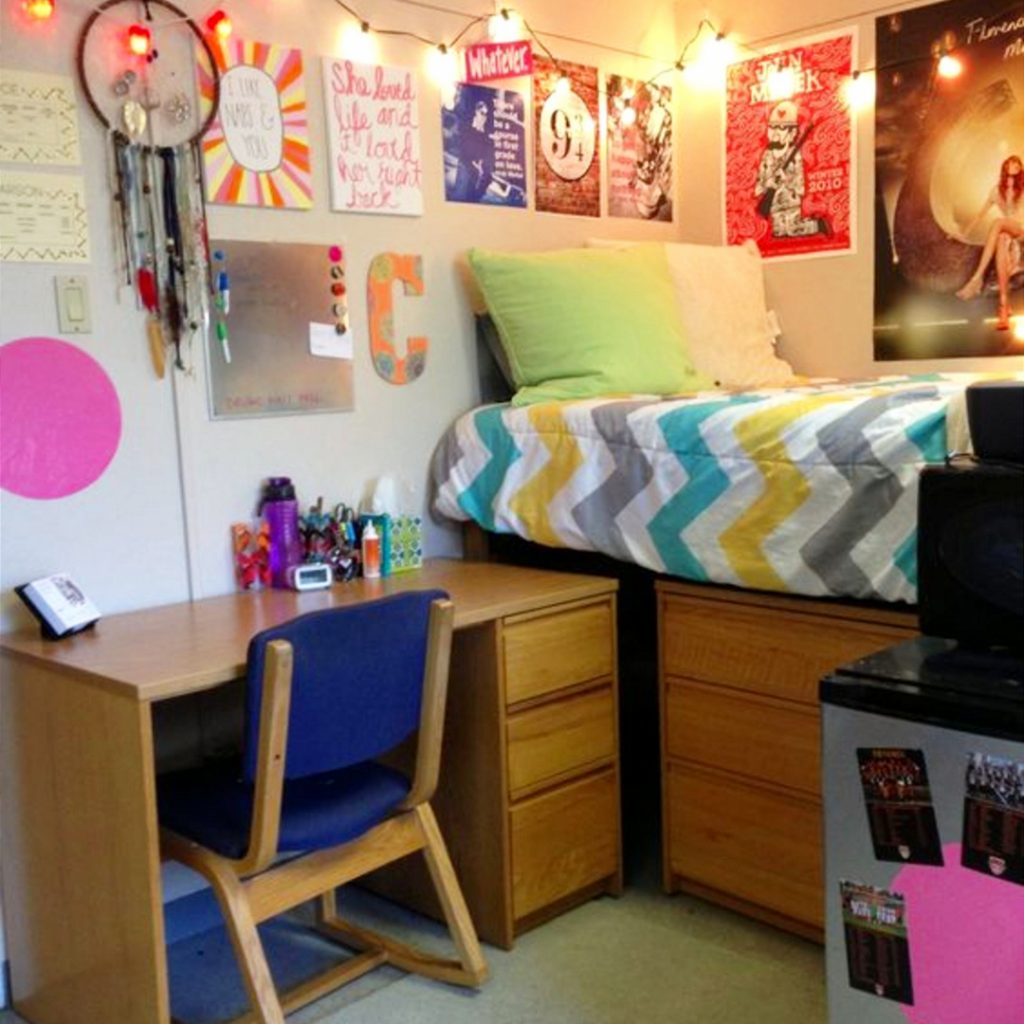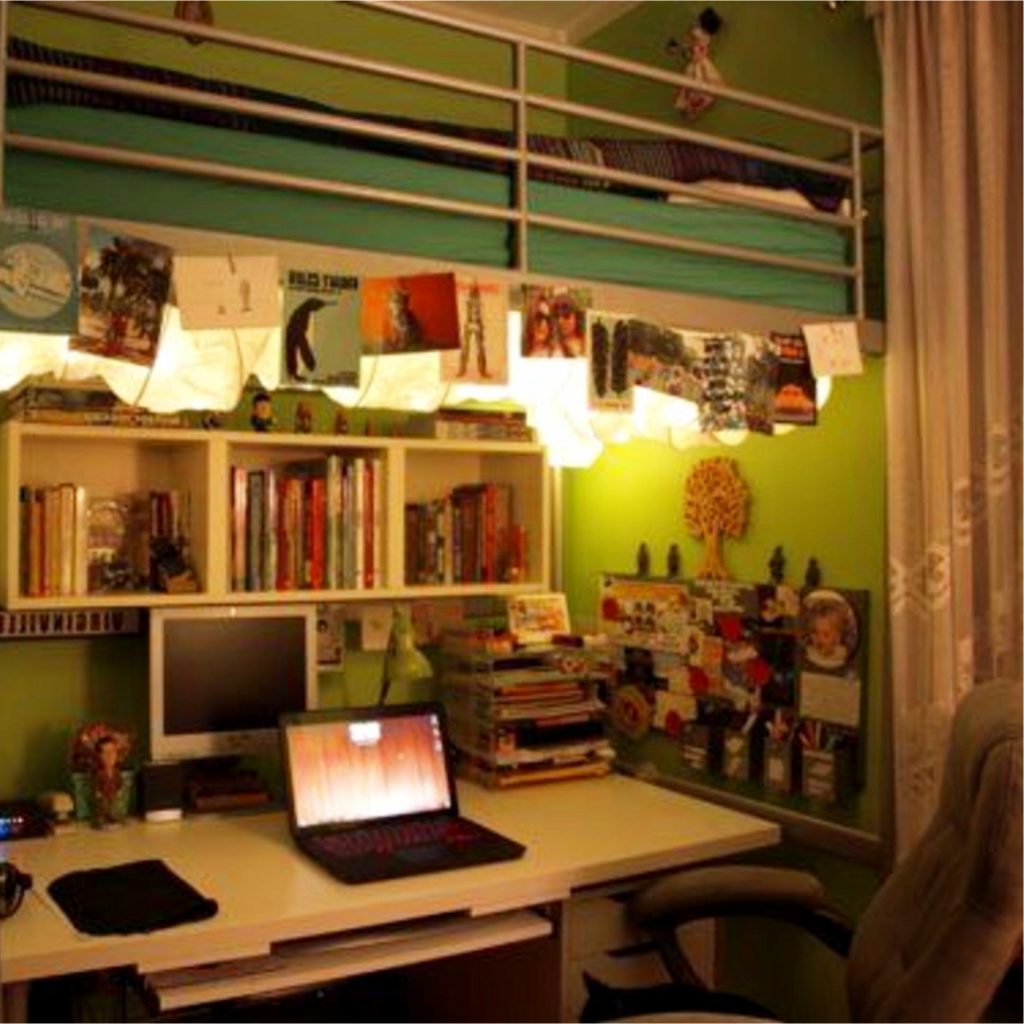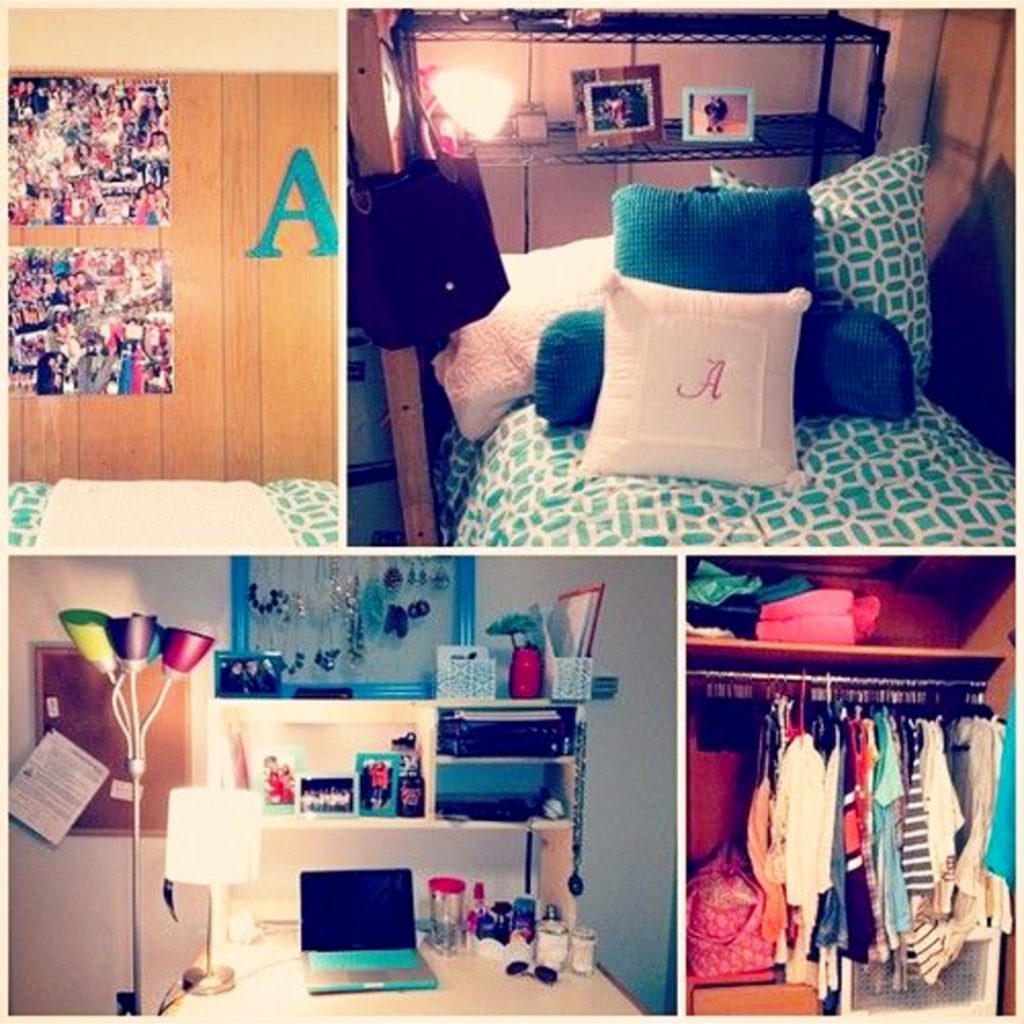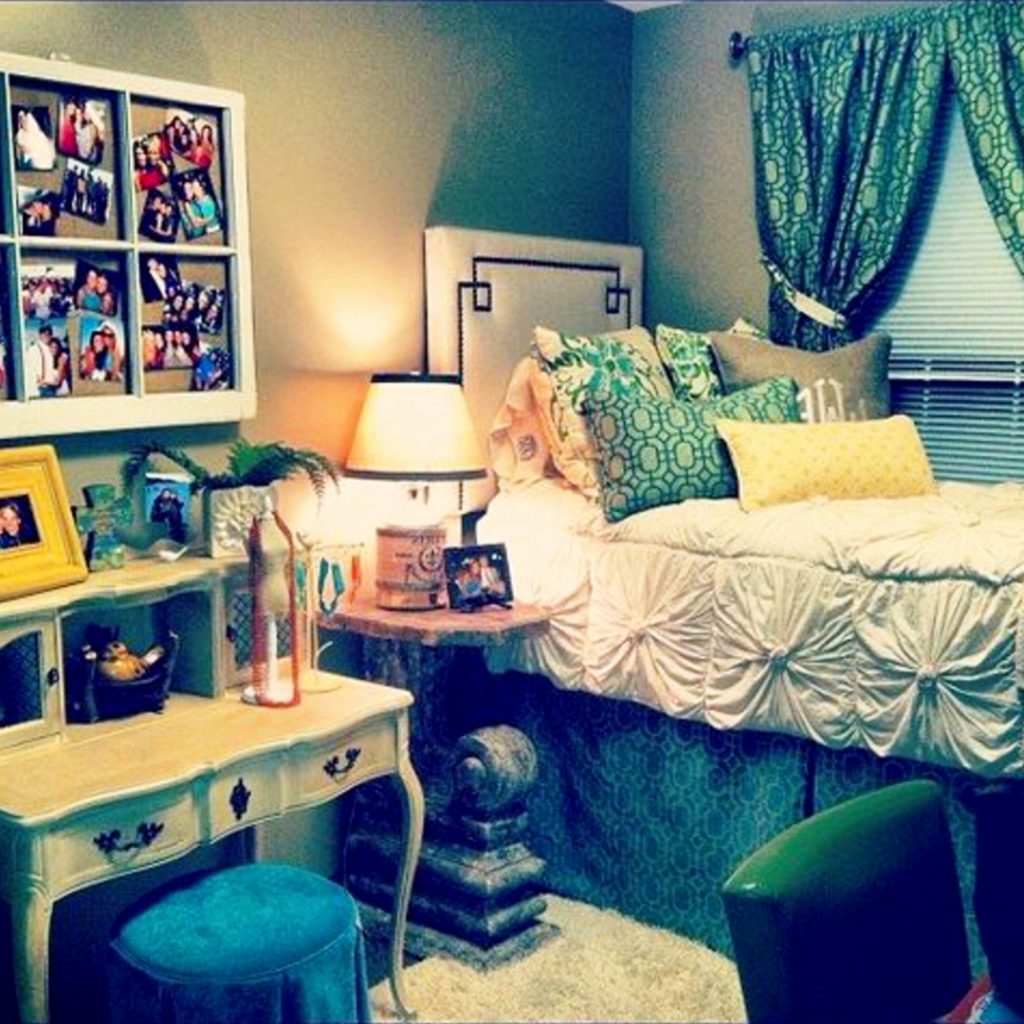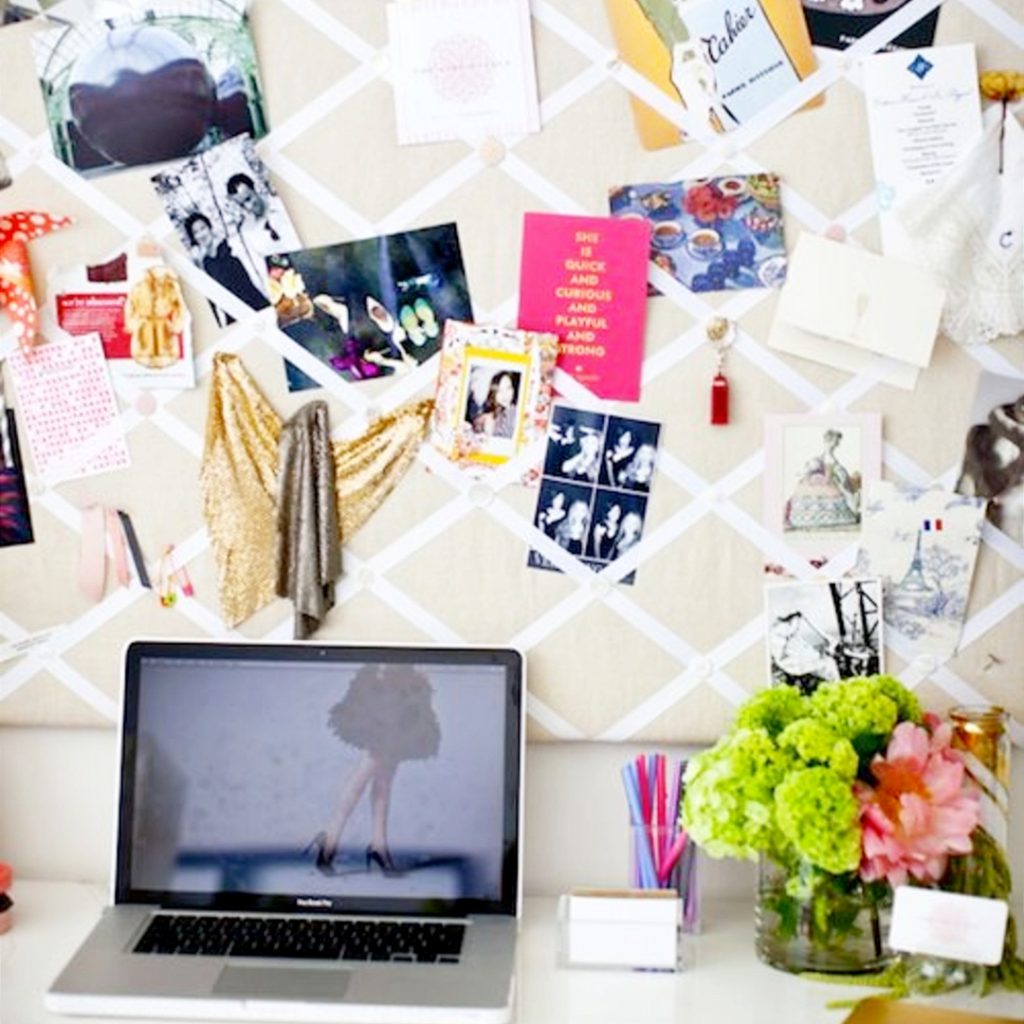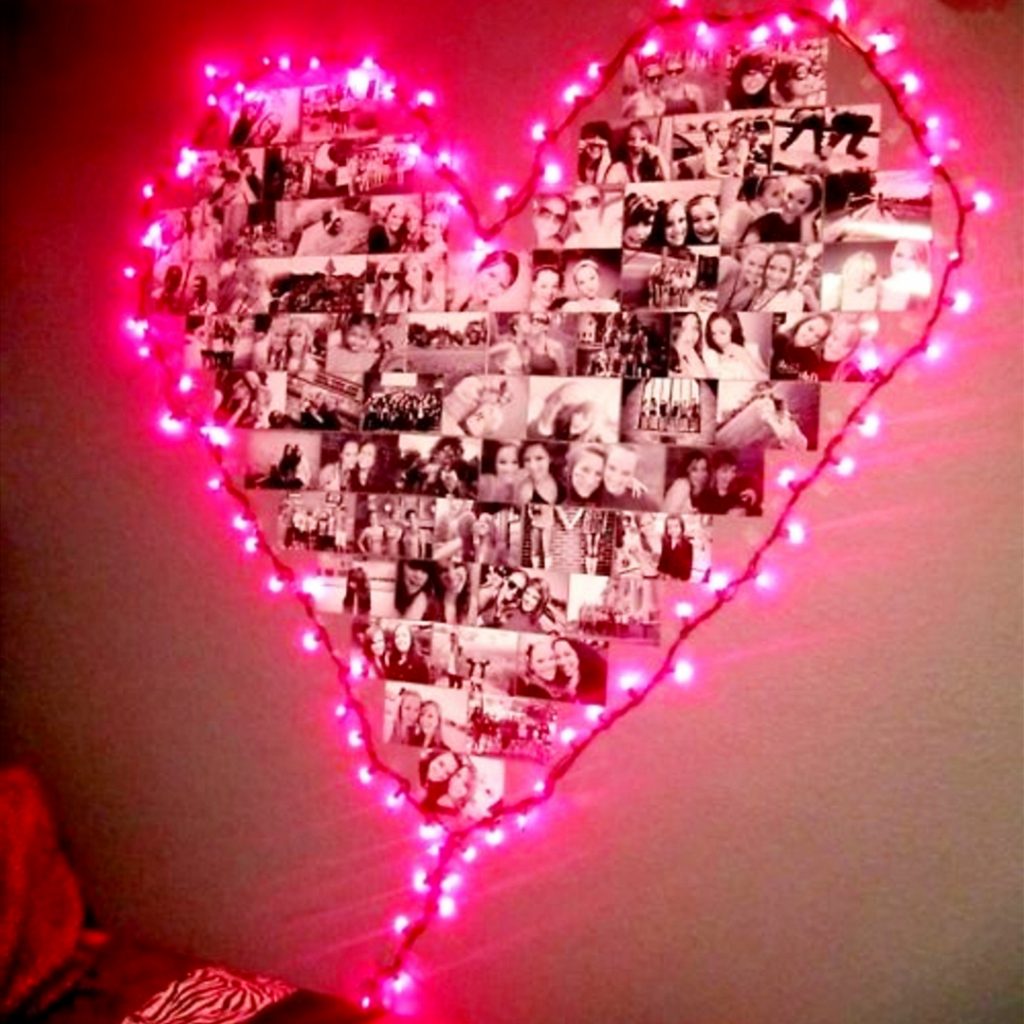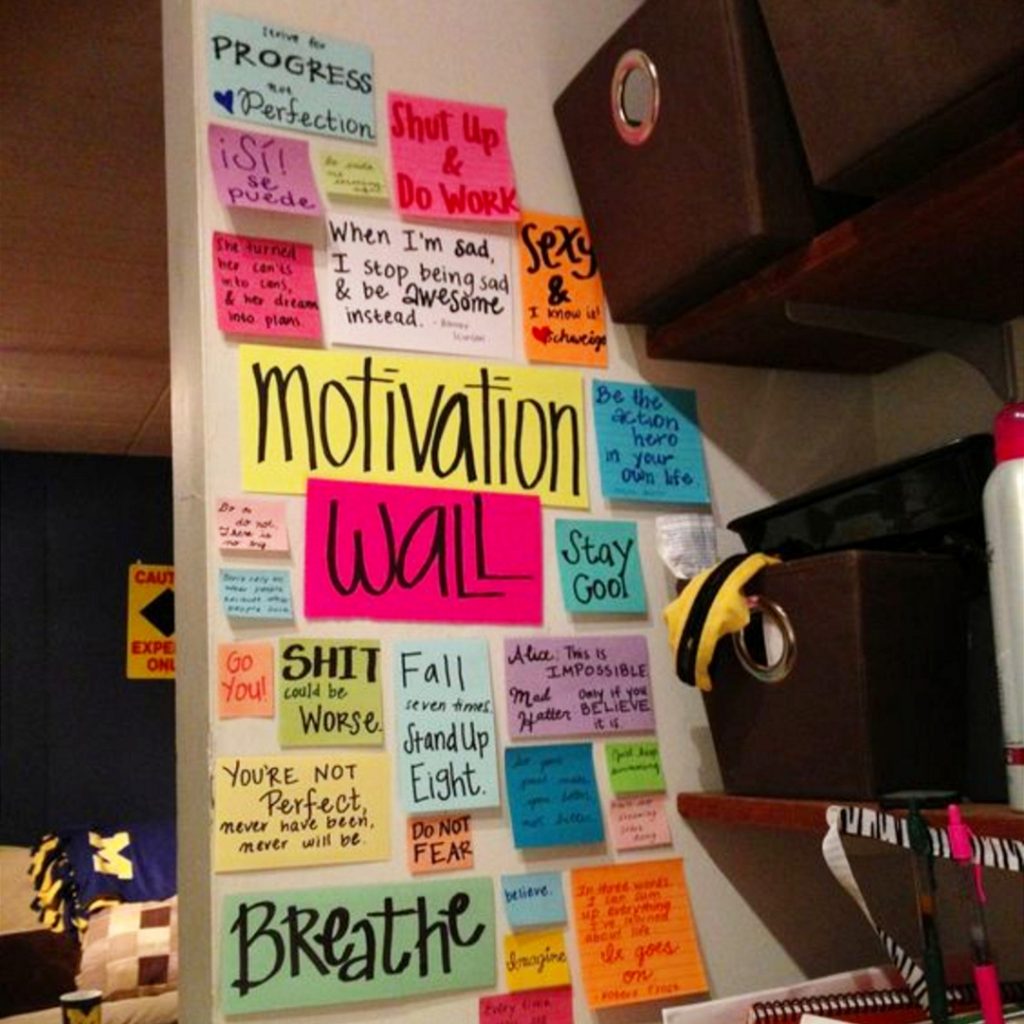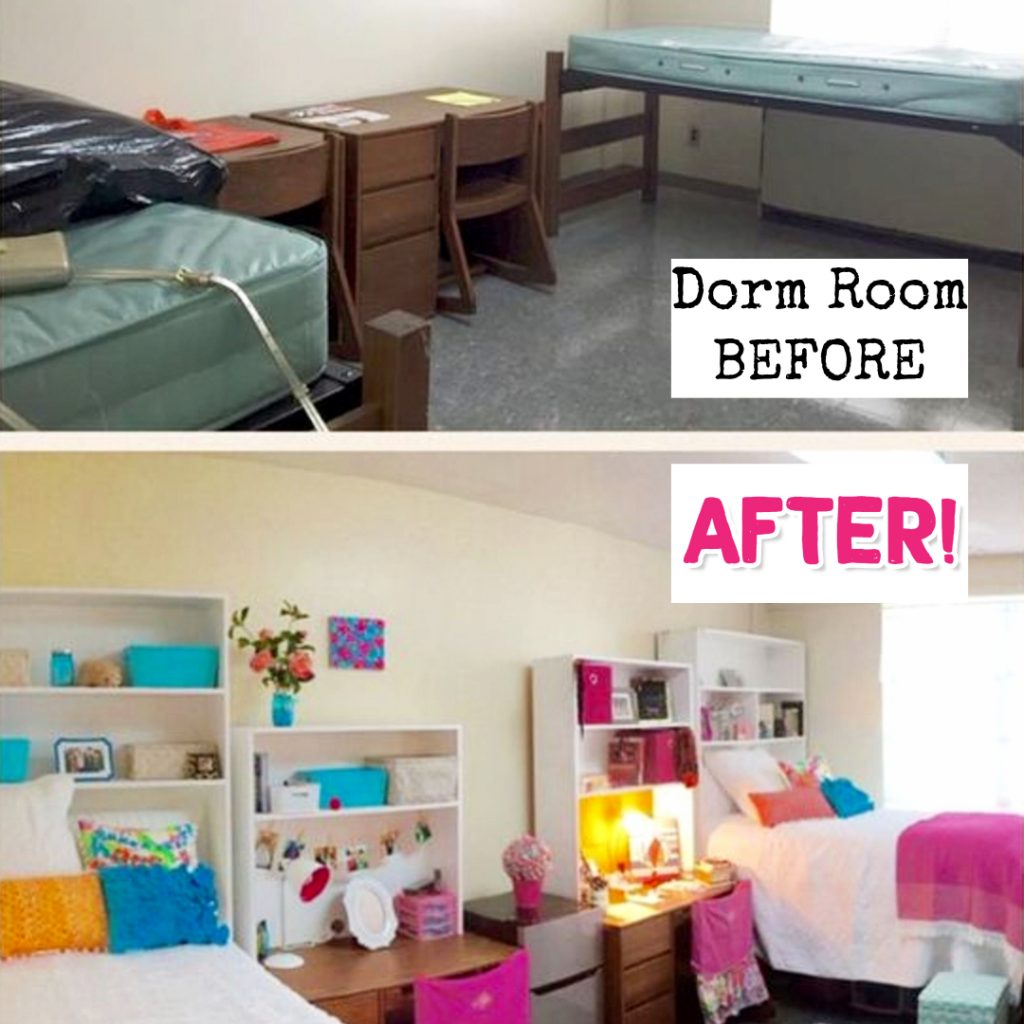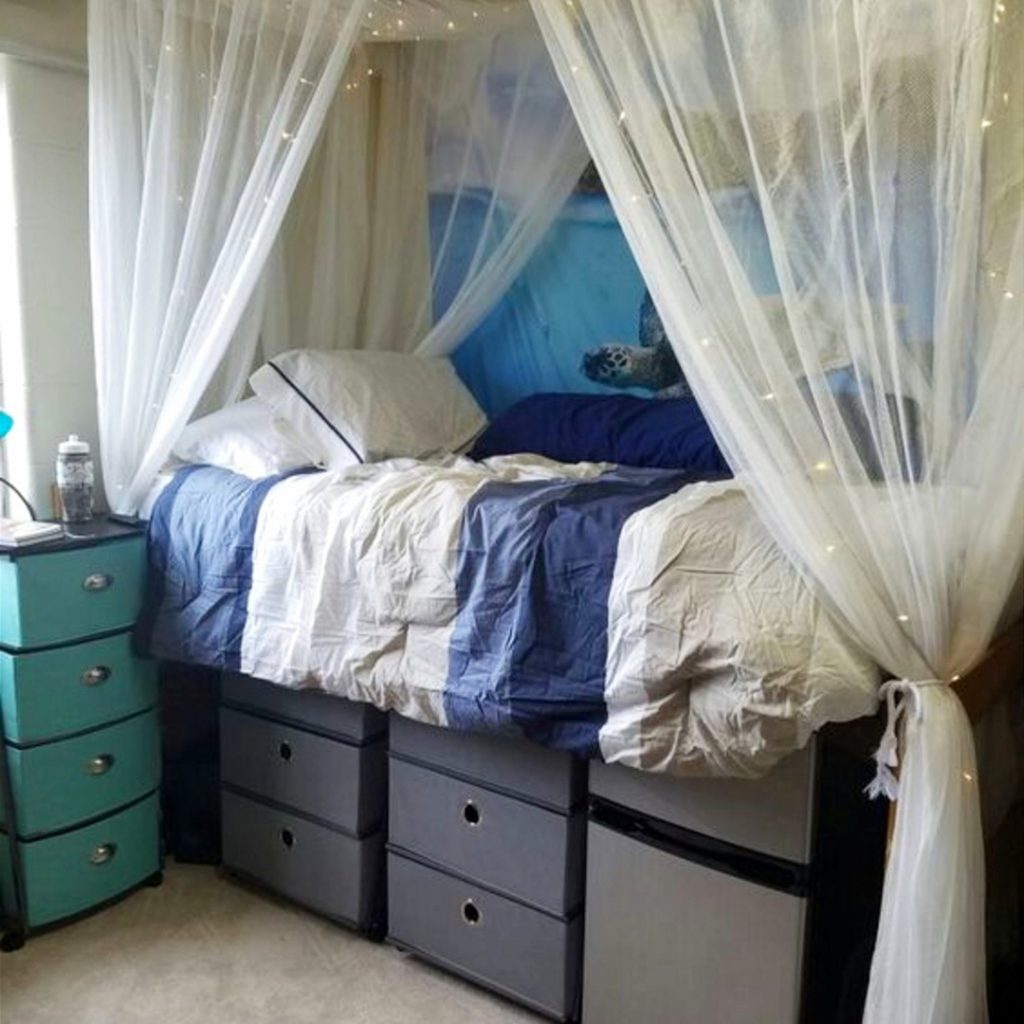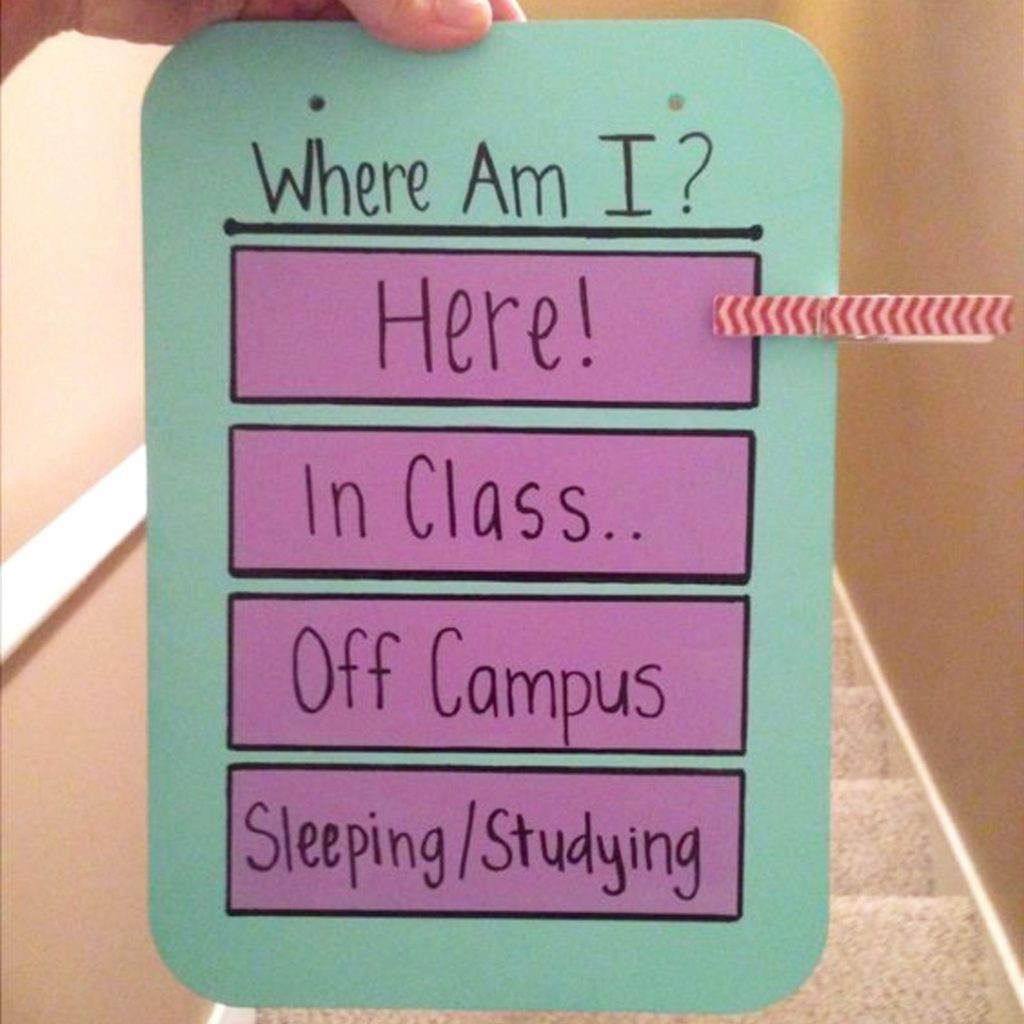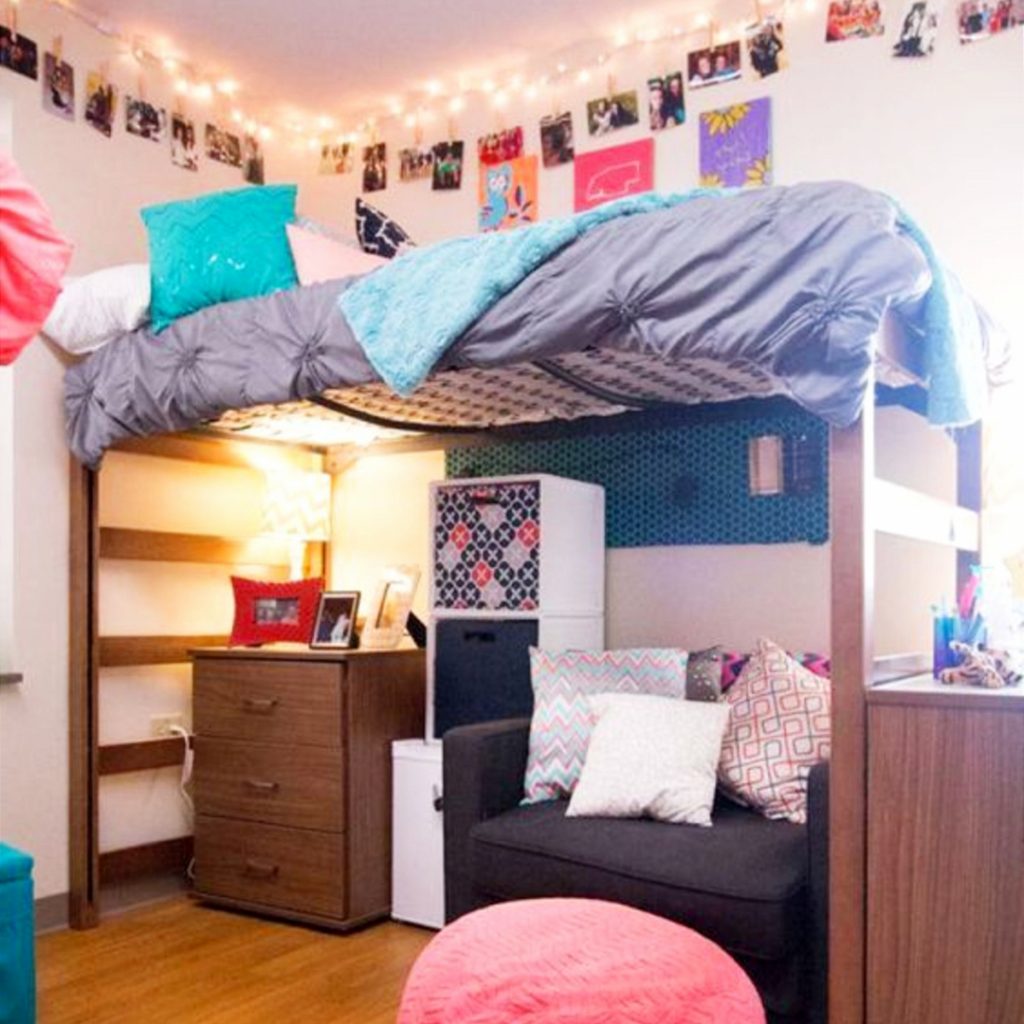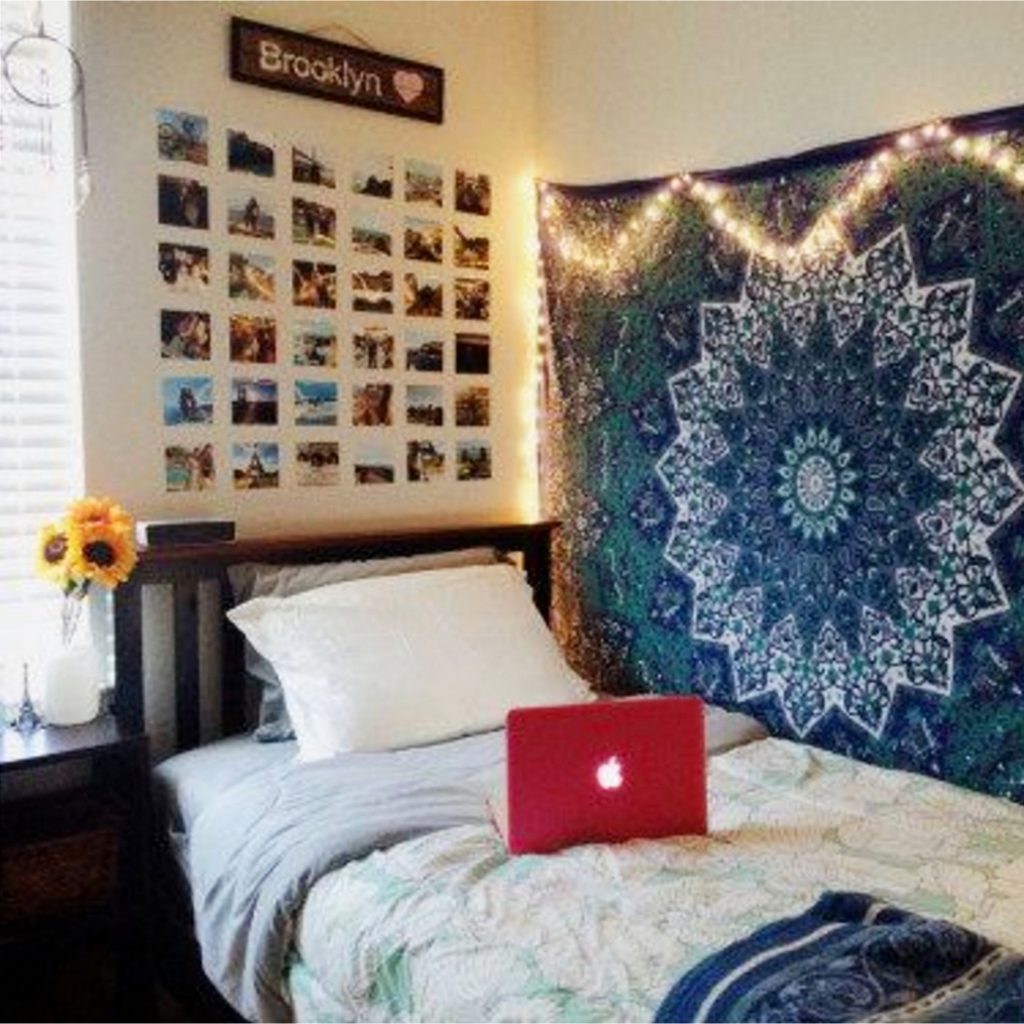 ---
---
Dorm Wall Decor
I just LOVE this simple DIY college dorm room wall decor idea! Isn't it pretty?!?! It can be challenging to come up with creative ways to hang pictures in dorms, but this idea below is perfect – love the string fairy lights!
Dorm Wall Art
When planning do it yourself ideas for your dorm room, consider this DIY dorm wall art idea below. We just LOVE this idea – pictures of your friends… motivational quotes… anything YOU want to make your college dorm room uniquely yours.
Dorm Room Decorating Ideas:
Whether you are a brand new college student heading into your freshman year or a seasoned veteran back to the campus scene, you will want your dorm room to reflect your personal style. This tiny room will be your home for months, so you should create a space that is comfortable and inviting.
Decorating a dorm room can be a bit challenging. Most college students don't have a big budget to work with. They look for décor at Wal-Mart, Target, or even thrift stores. While these stores have some great options, you will still need to get creative to make every penny work for you.
Begin by choosing your bedding. Most dorm rooms are tiny so the bed will most likely be your focal point in the room. You will use that little twin bed as a couch, a table, a desk, and sometimes for sleeping. Because you will be spending so much time on your bed, you should pick out bedding that is comfortable and attractive.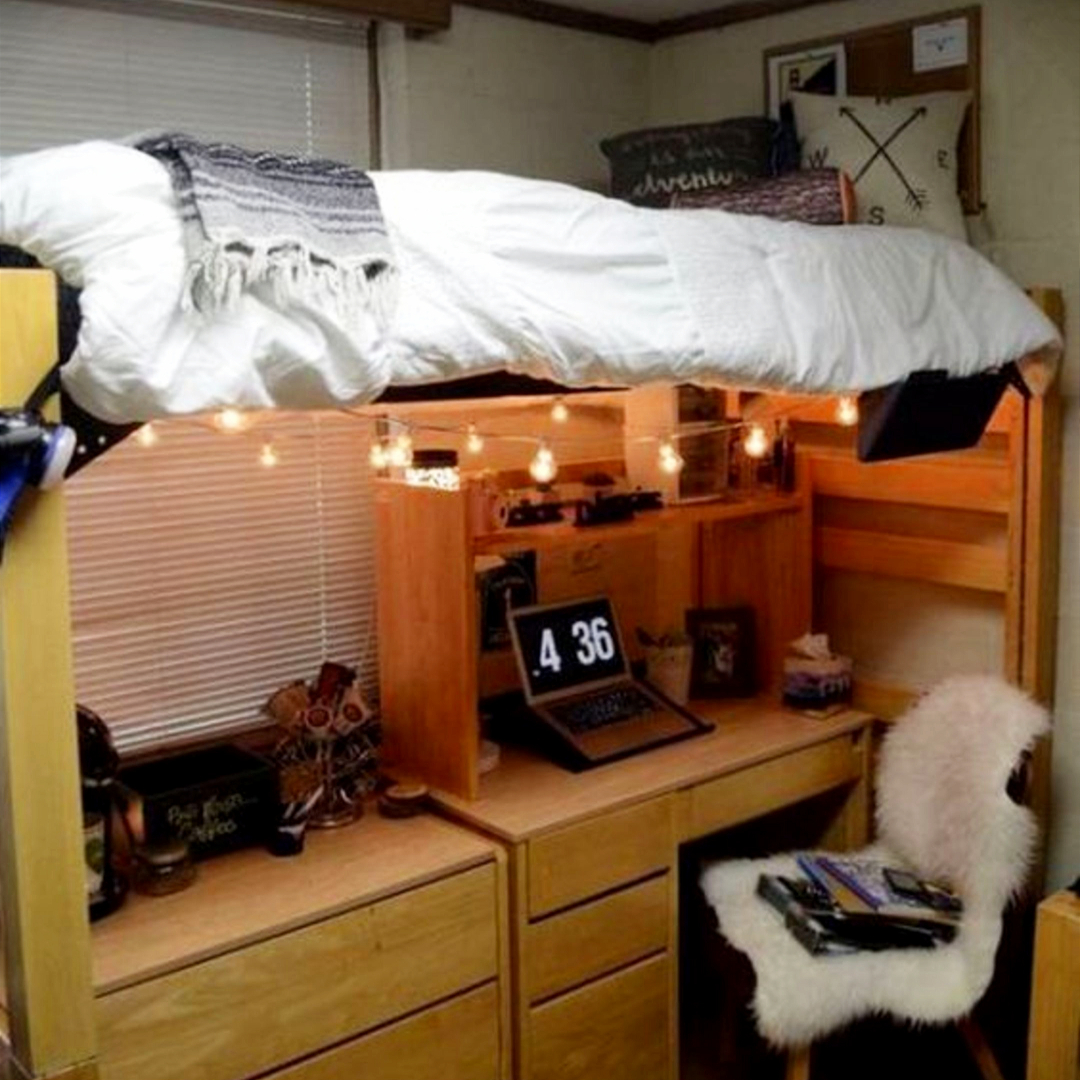 Any color scheme can work in a dorm room, and the bed will be one of your only opportunities to insert color. If you don't have a particular shade in mind, look for something reversible so you can flip it over if it gets dirty. Remember to check your bed's dimensions before you buy sheets to make sure you get the right size. Most dorms provide extra long beds, so you will have to find sheets custom tailored to the right dimensions.
Dorm Room Packing List
Here's a handy checklist to help you pack for college.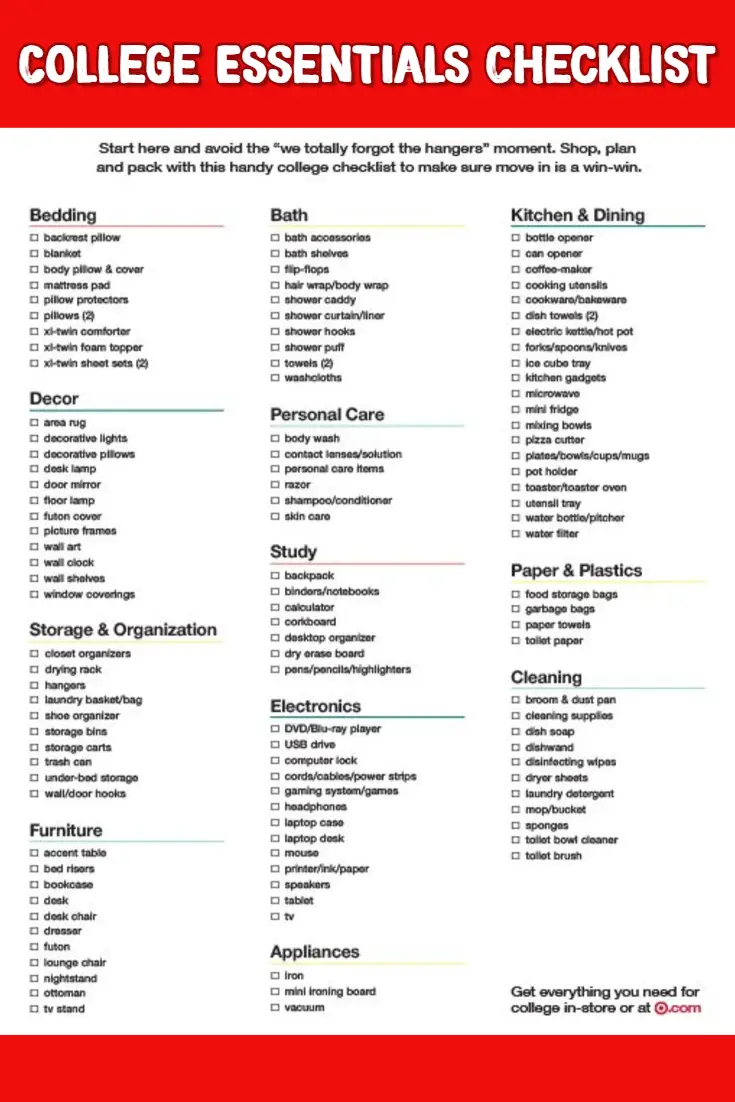 You need these 25 things – so make sure you put them on your college packing list.
Storage is another important part of dorm room design. Because your space is so small, you should use every square inch to your advantage. Try raising your bed with cement blocks painted in a cool color to provide some extra space for plastic crates underneath. Take advantage of every surface. You could put your television on a bedside table or make a computer desk out of a brightly colored storage crate. Get creative to make the most of your space.
tutorial here
Remember that the walls offer plenty of room for storage and design accents. Floating shelves offer storage for books and a place to display art work. Since most dorms won't let you paint, you could drape fabric over the walls or cover small sections in removable colored contact paper to create a checkerboard effect. Posters also provide splashes of color and an opportunity to show off style preferences.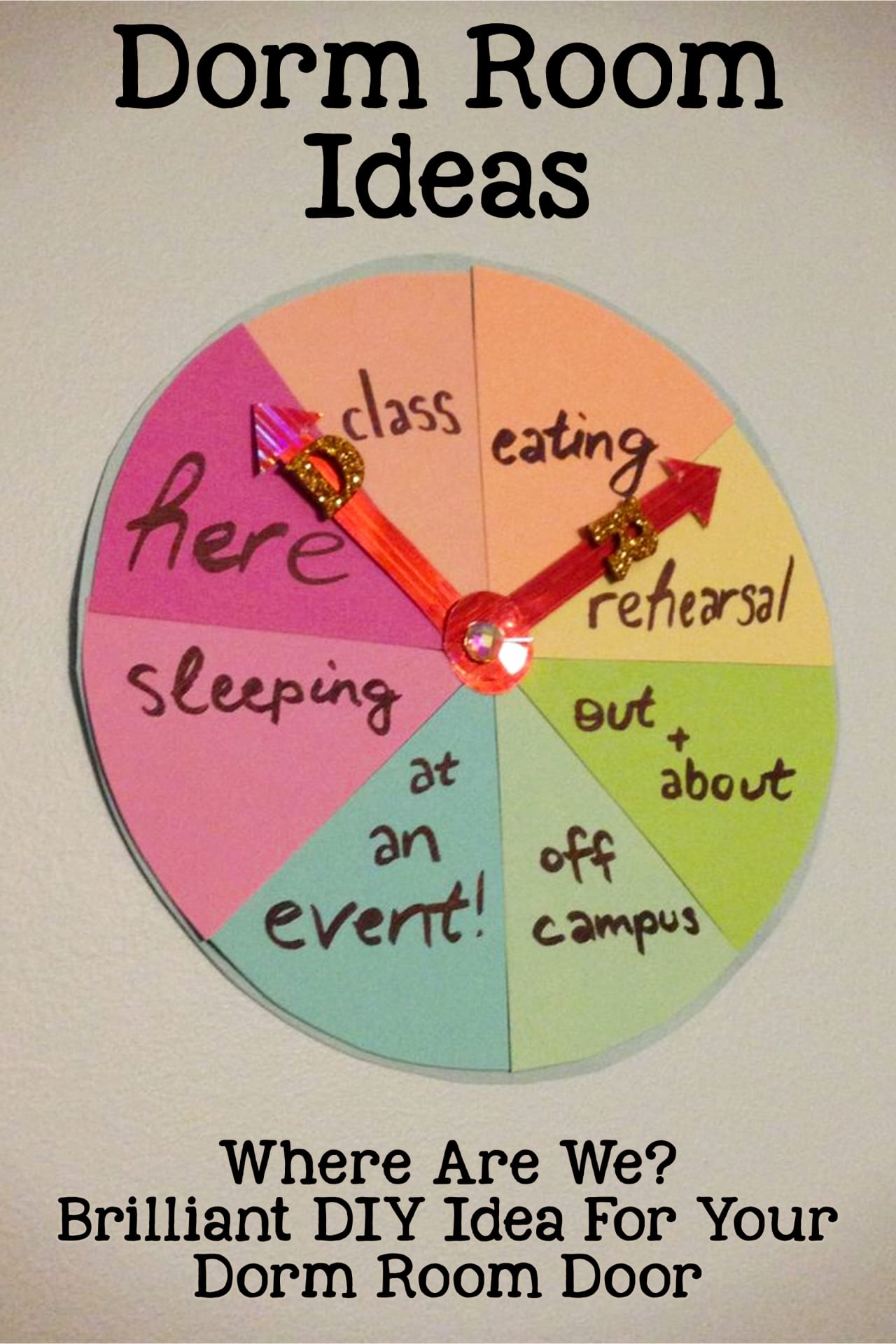 Finally, don't forget the floor when you are buying décor for the dorm. Dorm floors are usually cold and hard, so you will want a rug. You can find rugs in every style and shape imaginable so choose one that compliments your color scheme. You could even use a rug as the focal point in your room if you select something unusual or bold. Regardless of your color preference, choose a rug that is soft and comfortable so your dorm room will feel more like home.
Dorm Room Organizing Tips:
Don't just settle for living in tight quarters; there are lots of clever ways you can maximize your tiny space to get organized and STAY organized. Read on to learn how you can transform your dorm room into a functional, comfortable space.
Small Dorm Room Ideas
If you'll be living in a small dorm room this year at college, here are some very clever DIY ideas to make more room in your tiny room.
To get the most out of the limited space in your tiny dorm room, you'll have to use every inch of space available. Look up above, look down and under, look at every inch of wall space and get creative.
Propping your bed up on bed risers is a great way to give yourself several feet of much-needed space.
Use this space to store bins and containers filled with blankets, books, or clothes. There are many styles of storage containers to choose from, and some even come with wheels attached making it easy to access what you need.
According to Seventeen.com, look for bed risers with built-in outlets like these so you can easily charge your smartphone, tablet, or laptop right from your bed.
Use Handy Hooks
Hooks come in handy when you need a spot to hang your bags, clothes, and accessories. Driving nails through dorm walls is not only frowned upon, it's difficult trying to get a nail through the concrete walls. An effective solution is using temporary hooks that adhere securely to the walls. Although temporary, these useful hooks are sturdy enough to hold many items – from bathrobes and coats to backpacks and sets of keys. At the end of the semester, simply remove the hooks.
Stack 'Em Up
Stackable bins and baskets are a great way to gain vertical space on desks, on top of armoires, or on the floor. Store your most-used items in open bins so you can easily access what you need.
Over-the-door Shoe Organizer
Running out of closet space is one of the biggest dorm room complaints. Hanging an over-the-door shoe organizer on the inside of your closet lets you organize your shoes while freeing up useful space for other items. Shoe organizers are also great for corralling other items besides shoes. They're great for holding toiletries, pens, highlighters, paper clips, etc.
Tension Rods
Most dorm closets usually come with only one hanging rod – hardly enough space to hang all your clothes. Add an additional rod to maximize your space; they are easy to install – look for ones with hooks that hang over the existing rod. Simple! According to the pros, if possible, avoid bringing an entire semester's worth of clothing with you at the start of the semester. If you plan on visiting home, you can swap clothes as needed to help prevent overcrowding.
Corner Check
Corners are often overlooked spaces in dorm rooms. The corner wedged between your bed and desk might not be big enough to add a full-size shelving unit, but it may be large enough to tuck a free-standing shelving rack or rolling cart. Another way to maximize open corner space is to hang an adjustable tension rod and use it for hanging scarves, ties, or belts.
Avoid Duplicates
If you'll be sharing a dorm room with a roommate, contact him or her before moving in to make sure you're not overloading the room with unnecessary duplicate items. If you can do with one television, microwave, iron, and ironing board, you'll free-up valuable space.
tutorial here
Miscellaneous Tips
An over-the-bed-storage shelf takes up very little floor space, yet provides additional storage.
A bedside storage caddy has plenty of pockets to hold your television remote, phone, or reading materials. The caddy fits securely between the box spring and mattress.
Replace bulky hangers with slimmer, non-slip hangers. They take up less closet space and help to keep your clothes from sliding off.
Bathroom Ideas for College
Looking for dorm bathroom ideas specifically?
See all our dorm room bathroom ideas here.
You need these 25 things – so make sure you put them on your college packing list.
• Ultimate List of College Essentials
Reader Feedback:
"Found these ideas from your DIY Dorm Room Ideas board on Pinterest – love everything!"
"These are such cute and EASY ideas for my dorm room this year – THANK YOU!"
"This page and your dorm bathroom ideas page gave me a ton of ideas for my dorm room to pin to pinterest!"
"That college essentials packing list is SO helpful!"
"I'm going to pin ALL these dorm room decorating ideas to Pinterest! Thanks!"

Miss Anything?
Pin For Later?