---
Fun and easy DIY scary, spooky, and creepy Halloween decoration ideas! Halloween is one of our favorite holidays here at Involvery – not only do we love scary and fun Halloween costumes, we all LOVE to decorate all over our house (inside AND outside) – so each year we collect some of our favorite DIY Halloween decorations that we can't wait to try.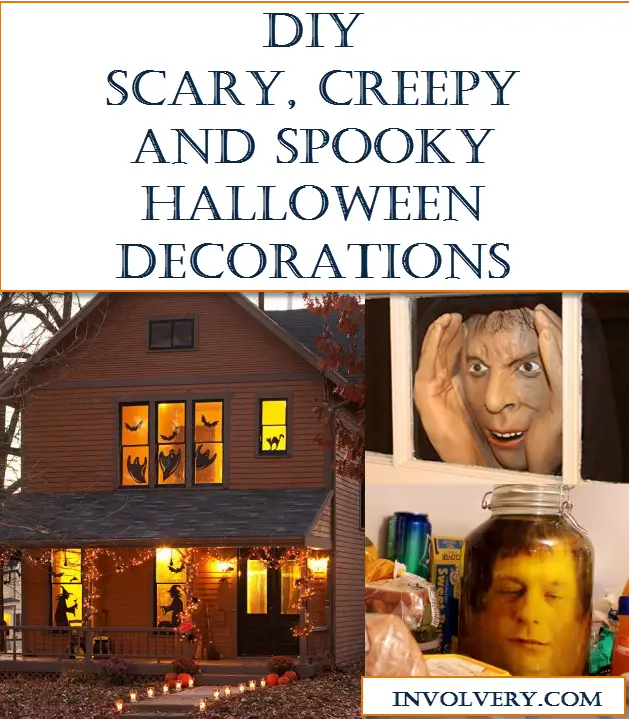 ---
Updated on September 26, 2019
posts may contain affiliate links -Enjoy and feel free to share with your friends!
---
Halloween! Yes, that one time of the year wherein you can be whoever you like and decorate your place however you like it.
It is the only time where people appreciate graveyards and dead bodies on their front lawn.
The spookier it is, the better.
Decorating does not necessarily mean that you have to dig deep into your pockets in order to achieve that scary Halloween vibe. There are cheap ways for you to create awesome decorations.
Here are some tips and ideas.
Spooky Silhouettes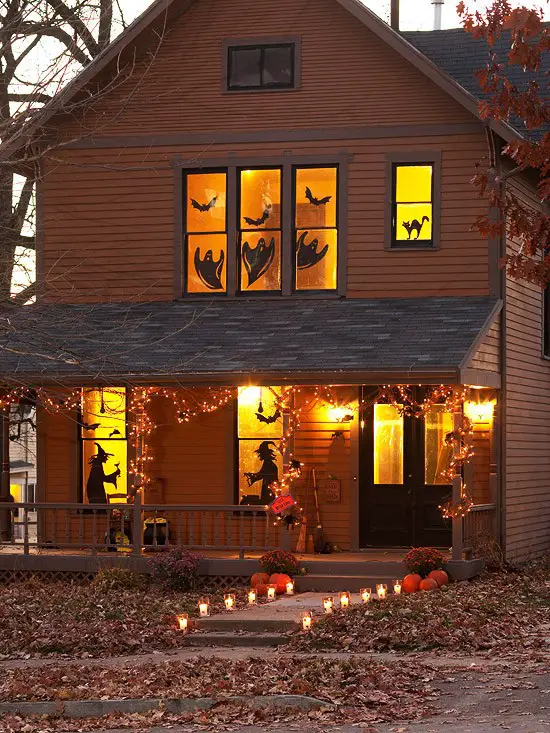 Want to create that haunted house effect? Create a spooky silhouette and stick it onto your windows. Cut spooky figures from cardboards or paper. It can be a headless person, a serial killer, the ripper, whatever image you can think of. Paste in on your windows and have that spooky effect especially at night when you turn on your lights.
Crawling Spiders
Creepy crawlers are a staple when it comes to Halloween. You can buy small spiders and creatively attach them on your window curtains, stairs, above your doors and entryways as well as in your tables. You can create a huge spider and have it placed on your lawn or your patio for a scarier vibe. You can use a huge Styrofoam ball as the body of your spider and pool noodles as your limbs. Paint it with black or attach black cotton balls onto its feet and body for a more creepy effect.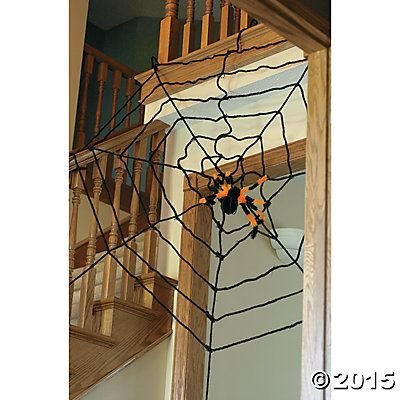 EXTRA LARGE 6 FOOT HALLOWEEN SPIDER WEBRead Consumer
Reviews
See Rating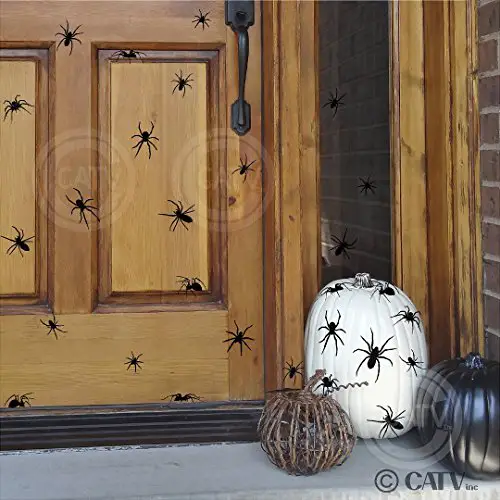 Halloween Spiders set of 40 vinyl lettering decal home decor wall art stickerRead Consumer
Reviews
See Rating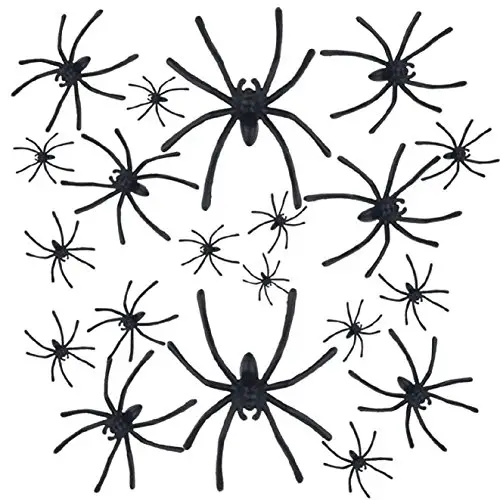 ABC® 20 PC Halloween Plastic Black Spider Joking Toys Decoration RealisticRead Consumer
Reviews
See Rating
& 
Creepy Dolls
Ever had that feeling that someone is watching over you from afar? Recreate this with the use of those creepy dolls. This gives me the creeps even if it is not Halloween. Have them placed strategically in your house or your front lawn and surely it will give your friends and passersby the chills.
How about some fast and easy Halloween treat ideas that are very kid-friendly? These DIY Halloween snacks are perfect for kids at a school Halloween party, the ball team kids, a Halloween party at home, her ballet class friends, Preschool or Pre-K kids or for any group of kids you …
Head in a Jar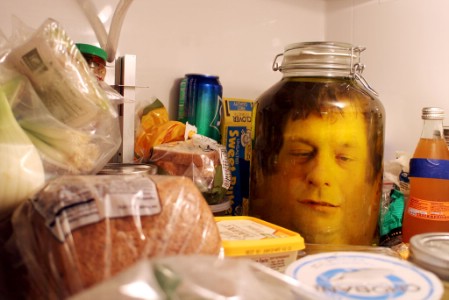 This is really a cheap trick. All you need is a jar, water and a picture of a head. You can simply have one printed out.
Place the image inside a jar filled with water and there you have it, a head in a jar. It is just about forced perspective.
Place this in your fridge and just wait for that scream. This site has the instructions.
Creepy Eyes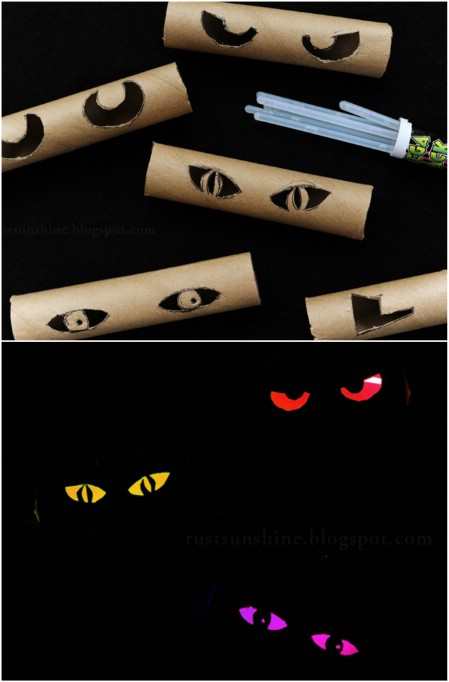 Create some glowing eyes, you can use cardboards or paper plates and then place them behind bushes.
This would surely catch anyone's attention.
This site shows how to make them with empty toilet paper rolls – clever!
Floating Candles
Remember those floating candles in the Harry Potter Great hall?
You can replicate this by using old tissue roll painted white, insert some flickering light at the middle and then hang them with some nylon strings.
The effect is just so awesome.
There are still more tricks you can do. Just have that Imagination juices flowing and spook the heck out of your friends and neighbors.
No luck with creating DIY Halloween decorations?
You can still add fright into this special night with cheap Halloween decorations from PartiesOnline. Check out their website and get the best deals for your Halloween decoration needs this year. source
Glow in the Dark Ghost Decorations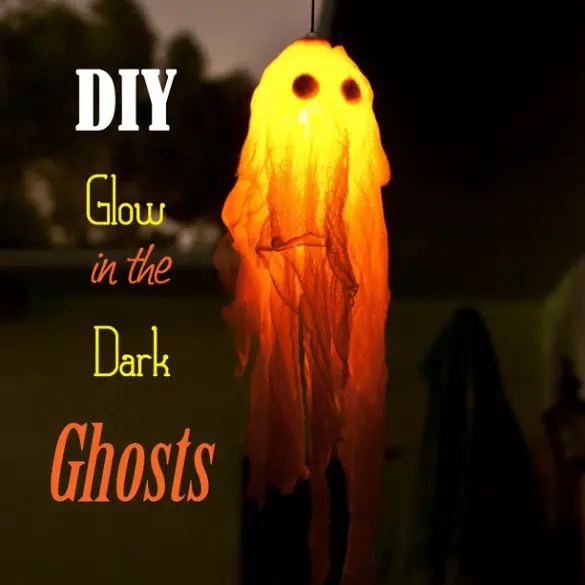 These glow in the dark ghosts are super simple to make.
The only things you need are:
1 large clear plastic Christmas ornament (I found this at Michael's Arts & Crafts for $1)
1 to 3 glow sticks (or glow necklaces) that are small enough to fit inside the ornament
Round black felt stickers, or black felt cut into cricles
6 feet of cheese cloth (most grocery stores sell this in the baking section)
Learn how to put them all together here.
[raw]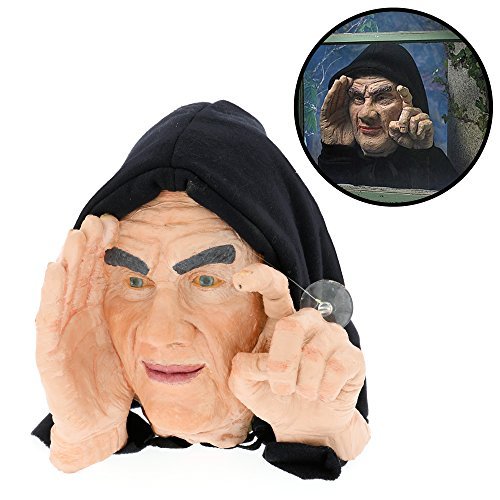 Halloween Decoration – Scary Peeper – Tapping Peeper – The True-to-Life Motion Activated Window Prop that really taps on your windowRead Consumer
Reviews
See Rating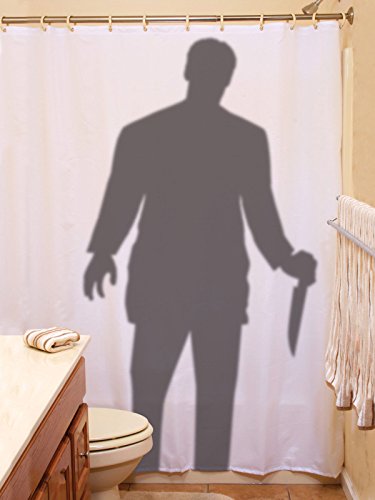 Scary Stalker Curtain Prop 70Read Consumer
Reviews
See Rating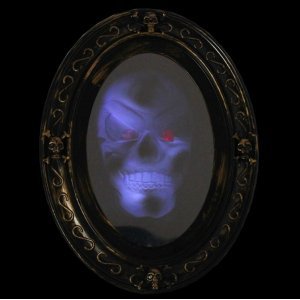 Motion Activated Haunted Mirror with Creepy Sound – Luminous Portrait Halloween Prop DecorationRead Consumer
Reviews
See Rating
Beistle Jointed Zombie Clown, 5-Feet 6-InchRead Consumer
Reviews
See Rating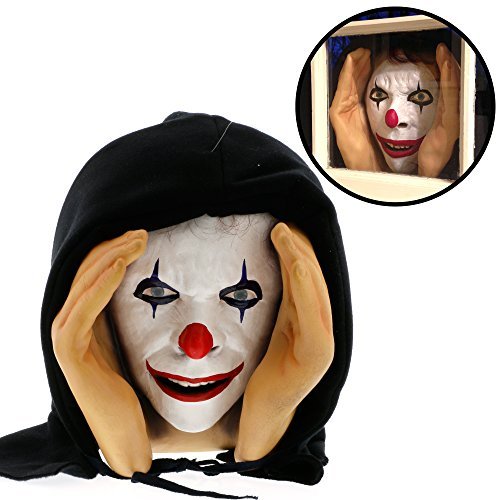 Halloween Decoration – Scary Peeper – Giggle – The True-to-Life Window Prop that will scare your socks offRead Consumer
Reviews
See Rating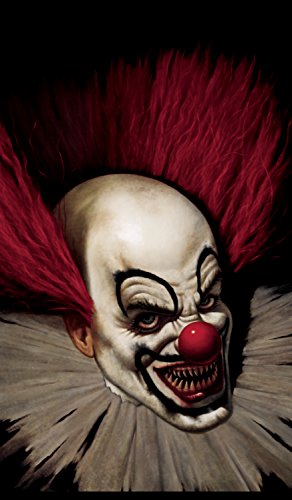 WOWindow Posters Slammy the Scary Clown Halloween Window Decoration 34.5Read Consumer
Reviews
See Rating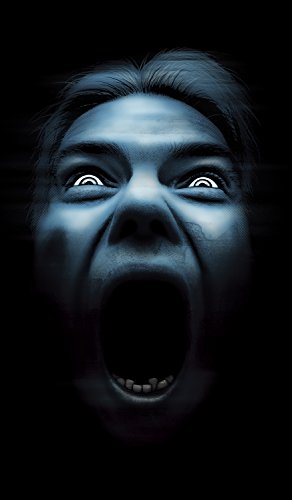 WOWindow Posters Silent Shrieker Halloween Window Decoration One 34.5Read Consumer
Reviews
See Rating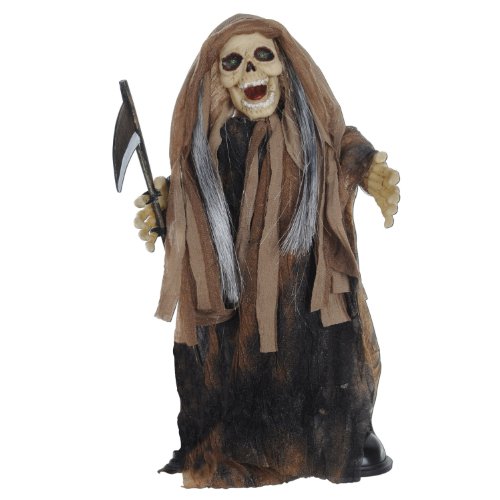 Walkin' Talkin' Demon (requires 3 AA batteries not included) Party Accessory (1 count) (1/Pkg)Read Consumer
Reviews
See Rating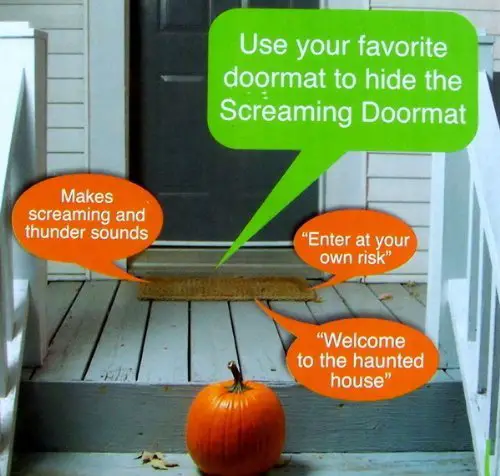 1 X Pressure Sensitive SCREAMING DOORMAT Halloween Decoration BATTERY OPERATED (Just Place It Under Your Doormat)Read Consumer
Reviews
See Rating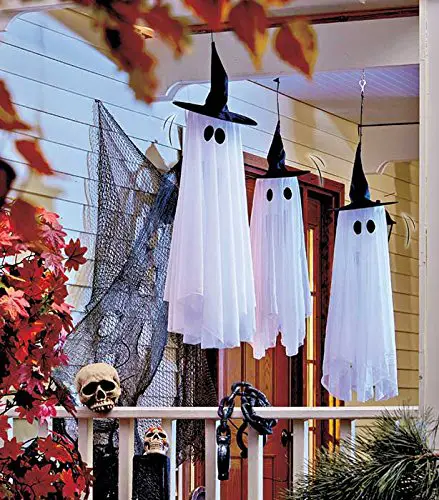 Set of 3 Spinning and Howling Spooky Halloween Ghost Haunted House Prop Porch Patio DecorationRead Consumer
Reviews
See Rating
Seasons Spooky Living Tree Halloween DecorationRead Consumer
Reviews
See Rating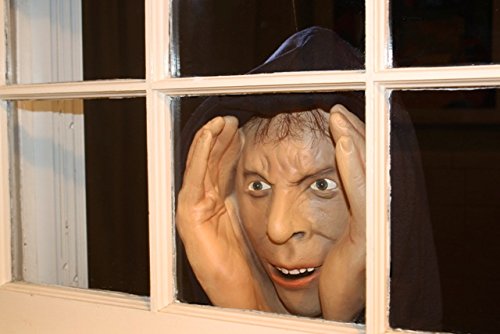 Halloween Decoration -Scary Peeper – Peeping Tom-The True-to-Life Window Prop that will scare your socks offRead Consumer
Reviews
See Rating
& 
[/raw]