---
Creative and inexpensive homemade gift baskets – ideas for men, women, boyfriends, couples, Christmas, Mother's Day, birthdays or ANY special occasion, Holiday or fundraiser. From baby showers and housewarming baskets to raffle baskets and Christmas gift baskets, you're sure to find the perfect idea for your DIY gift basket needs.
Let's take a look some really creative handmade gift basket ideas you can make whether you're on a budget or not.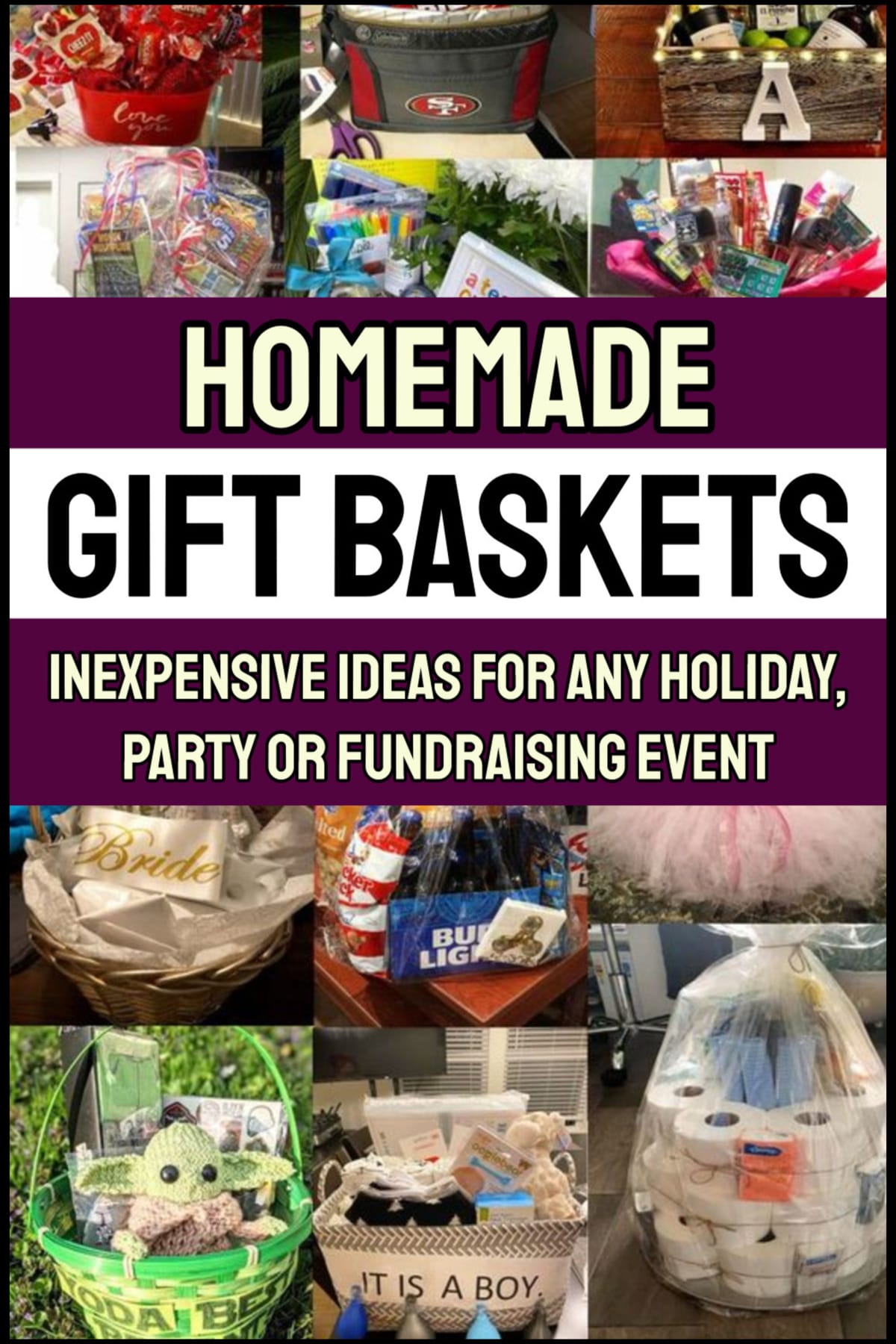 ---
Updated on March 15, 2023
posts may contain affiliate links -Enjoy and feel free to share with your friends!
---
There are a lot of homemade gift basket ideas on this page AND there are links to posts with a TON more ideas based on the gift basket theme you need.
From a 'self care' gift basket for her birthday or Mother's Day….
LOVE the rubber duckies!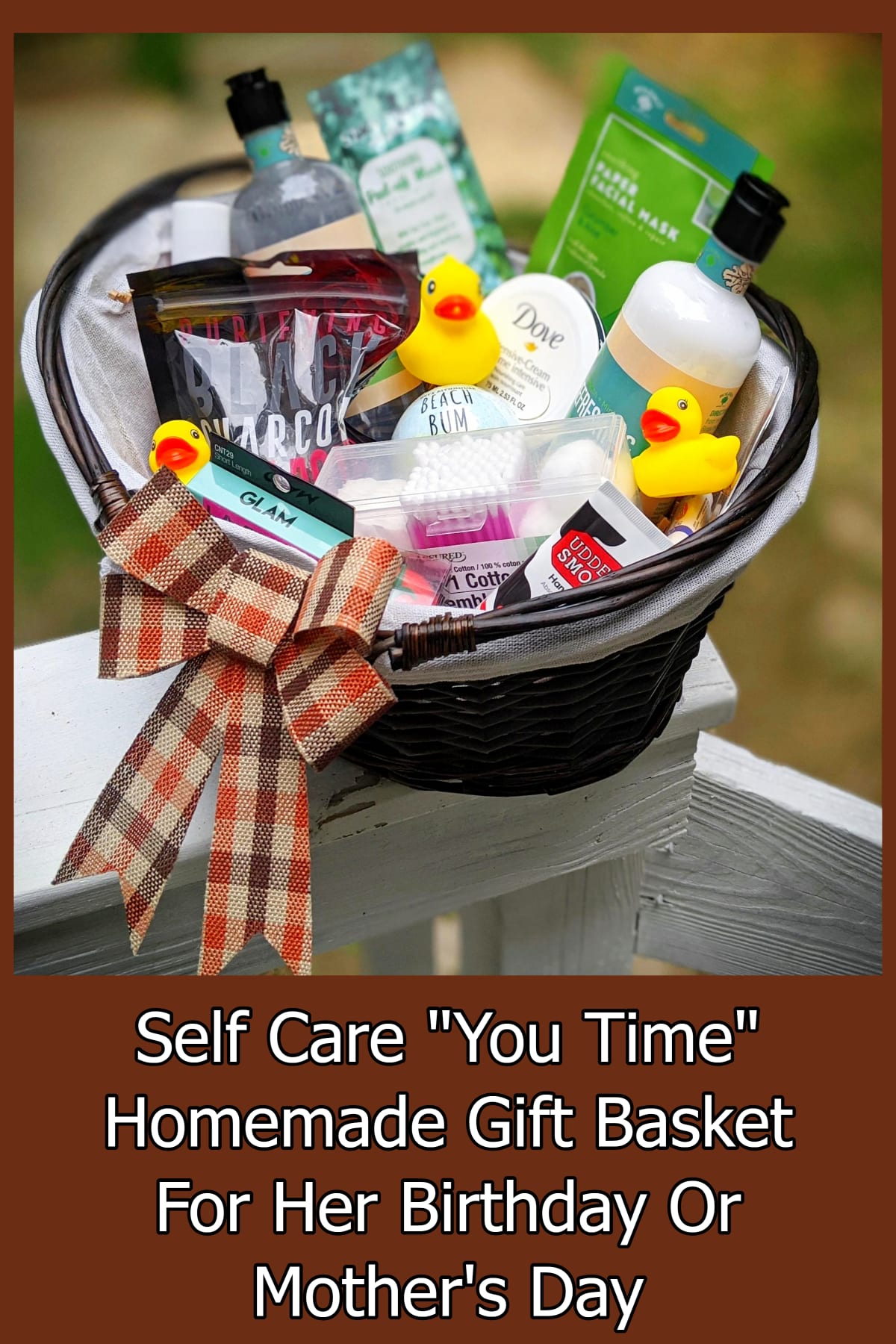 To a Star Wars themed birthday gift basket that says "YODA the Best!".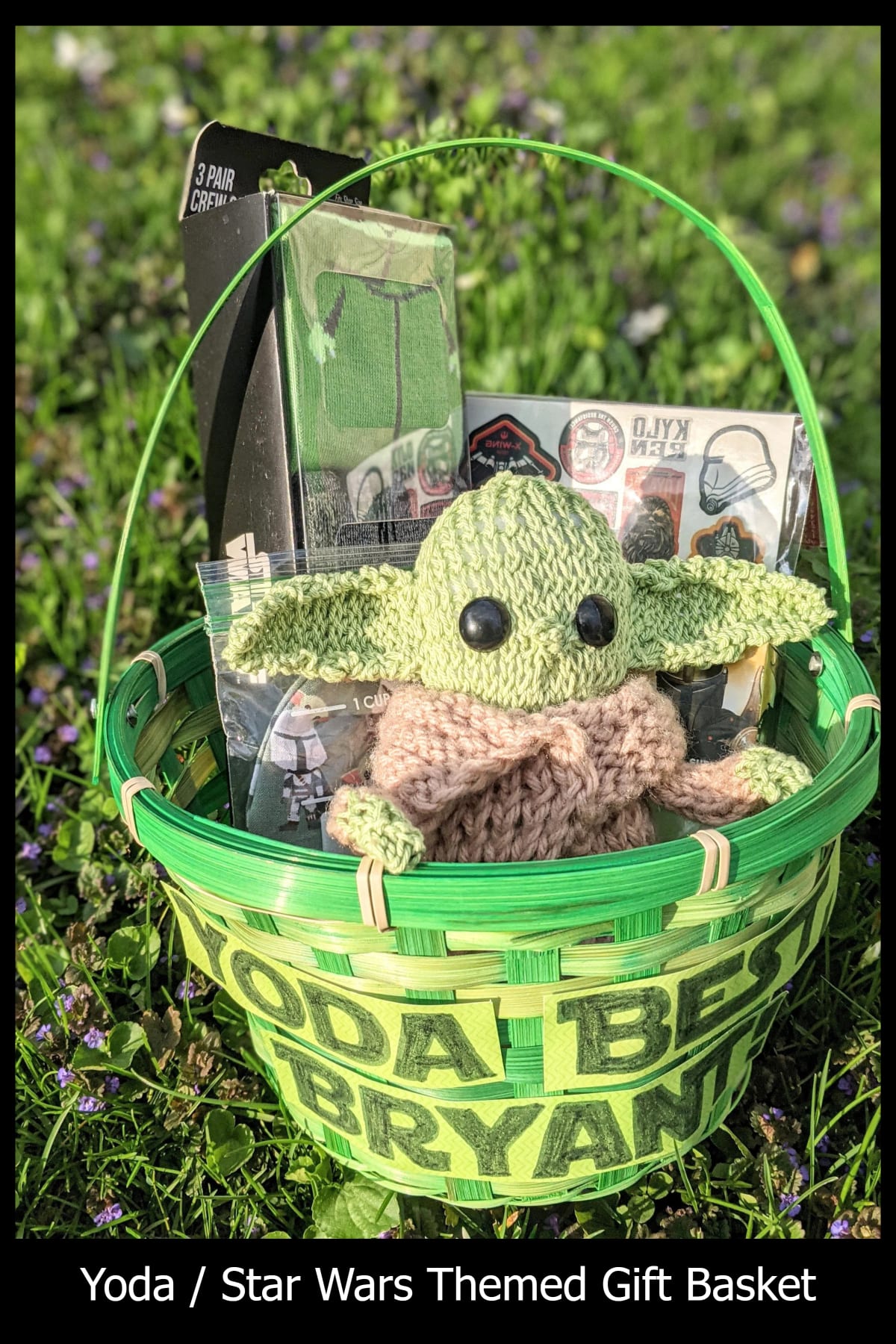 There's also this cute 'I Love You Because' candy pun gift basket to make for him.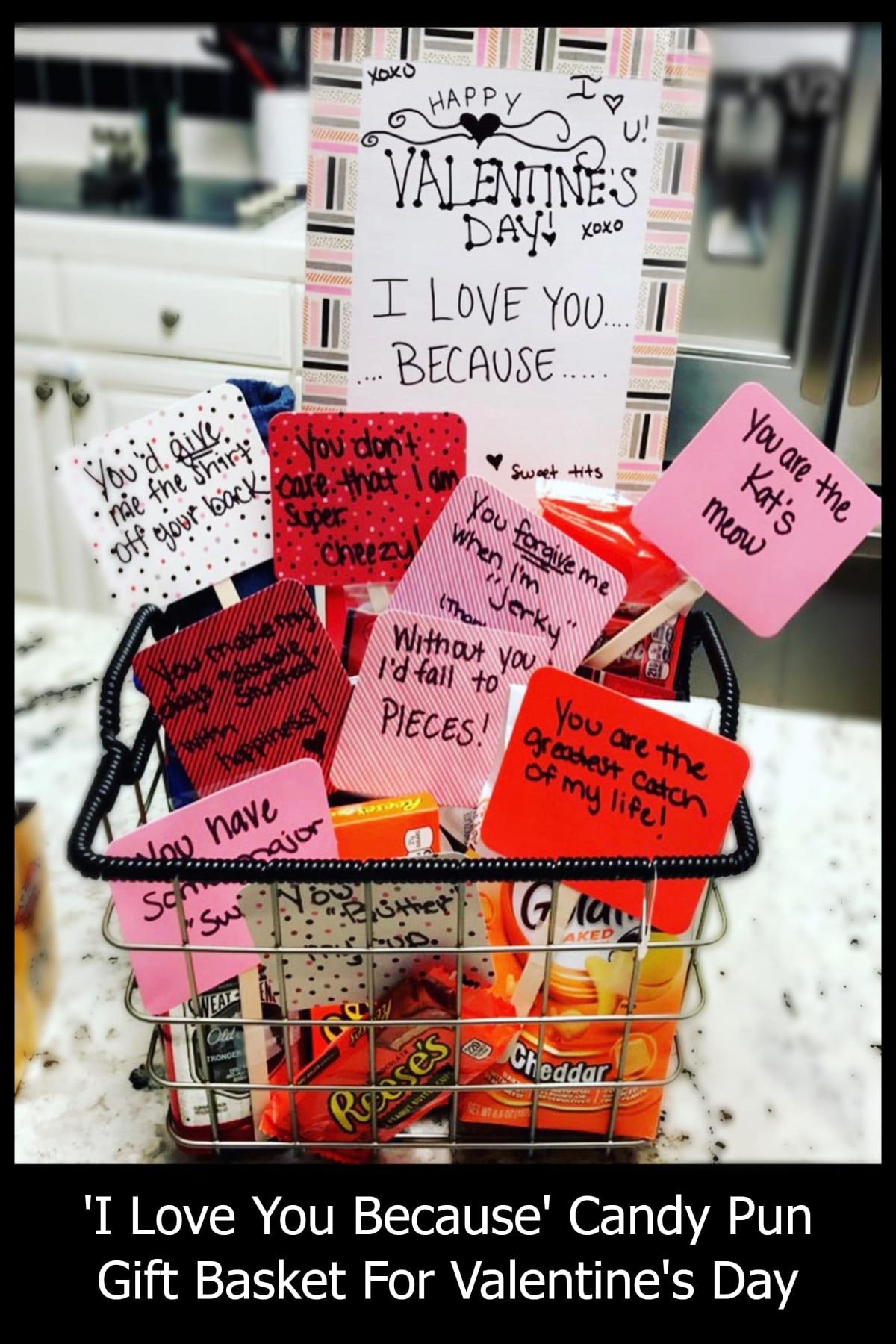 Lots more DIY gift ideas for him on these pages:
---
Gifts to make your boyfriend when you're broke – or out of time.
---
Open When letter ideas for him
---
Sweet and romantic handmade cards for your man
---
Here's a cute homemade gift basket idea for that special someone who LOVES shopping at Aldi.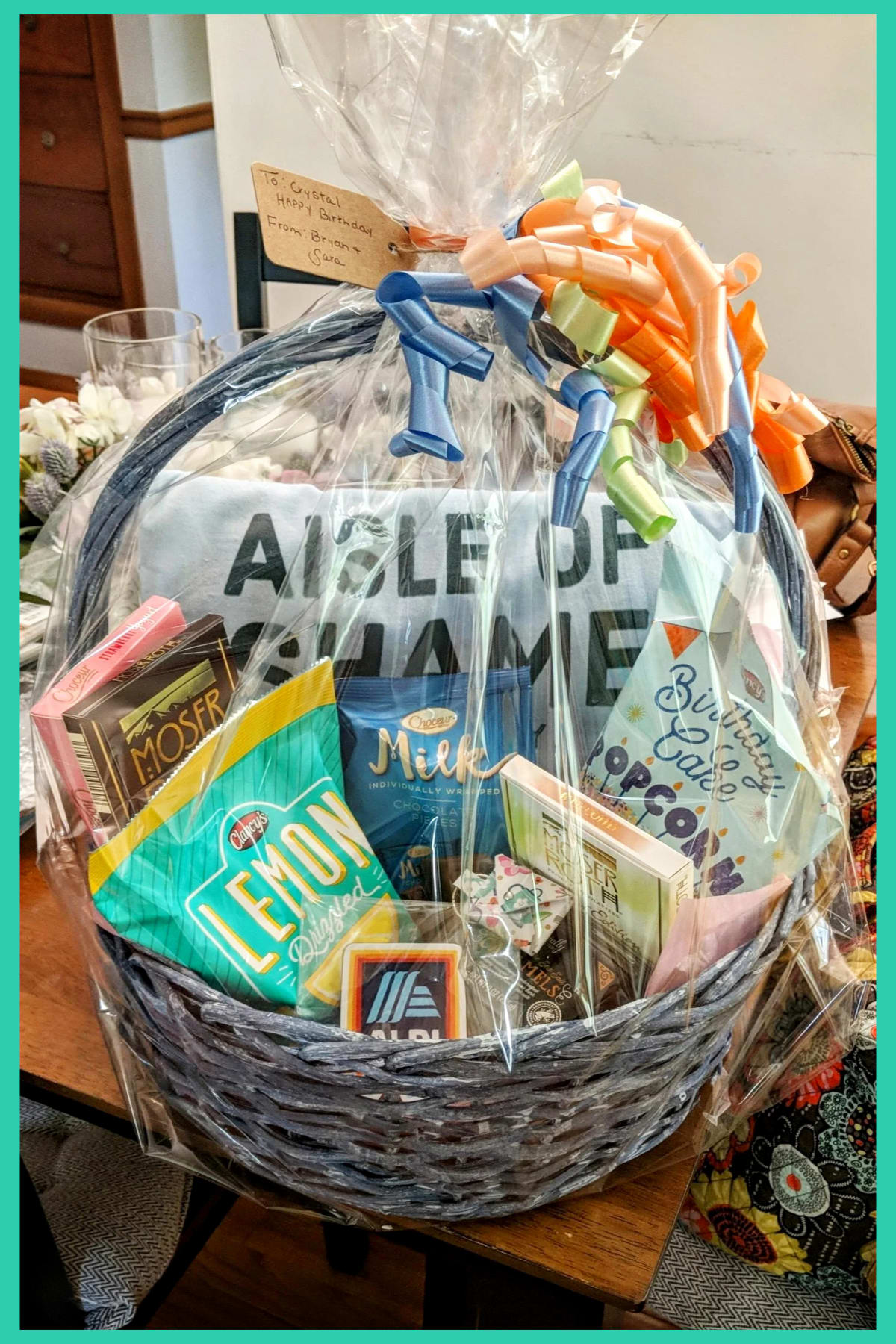 Or how about some Bunko party favors?
Look at these SUPER cute gift bags to make with some cheap Dollar Tree store gift bags and a black Sharpie marker (or black dot stickers if you aren't so steady free-hand drawing like me haha!)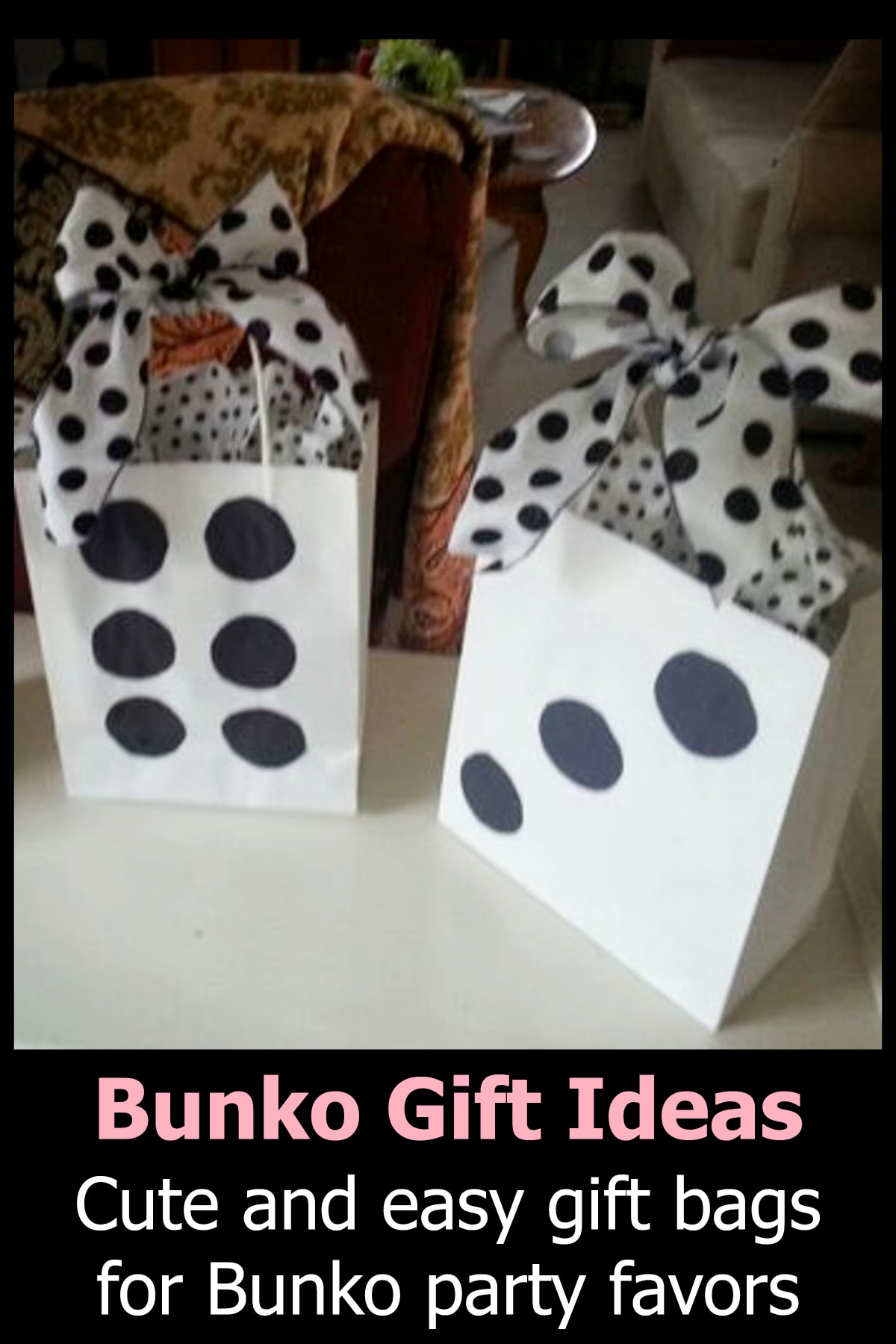 Door Dash driver gift baskets? Of course!
How about these little "thank you" Easter-themed gift baskets to leave for your food delivery customers.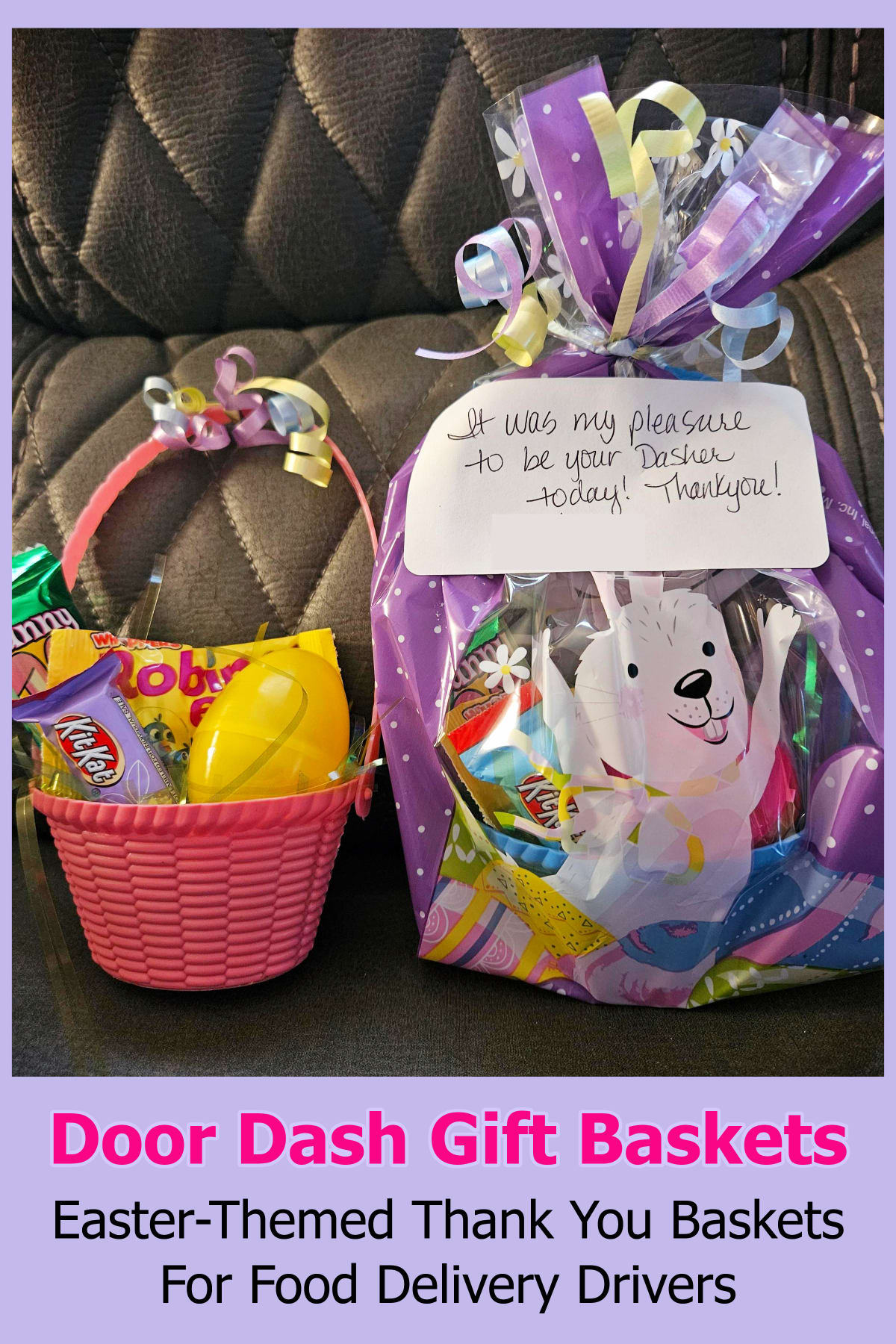 You can even make a homemade gift basket care package to celebrate his vasectomy.
Yep, I said it – his VASECTOMY.
As in… Snip Snip HOORAY!
My cousin sent me the gift basket idea in a text message picture the other day, and I just think it's stinkin' cute!
Would love to know where she found it!
Not all gift baskets have to be IN baskets either.
Like these adorable end of the year gift BUCKETS for students from teachers: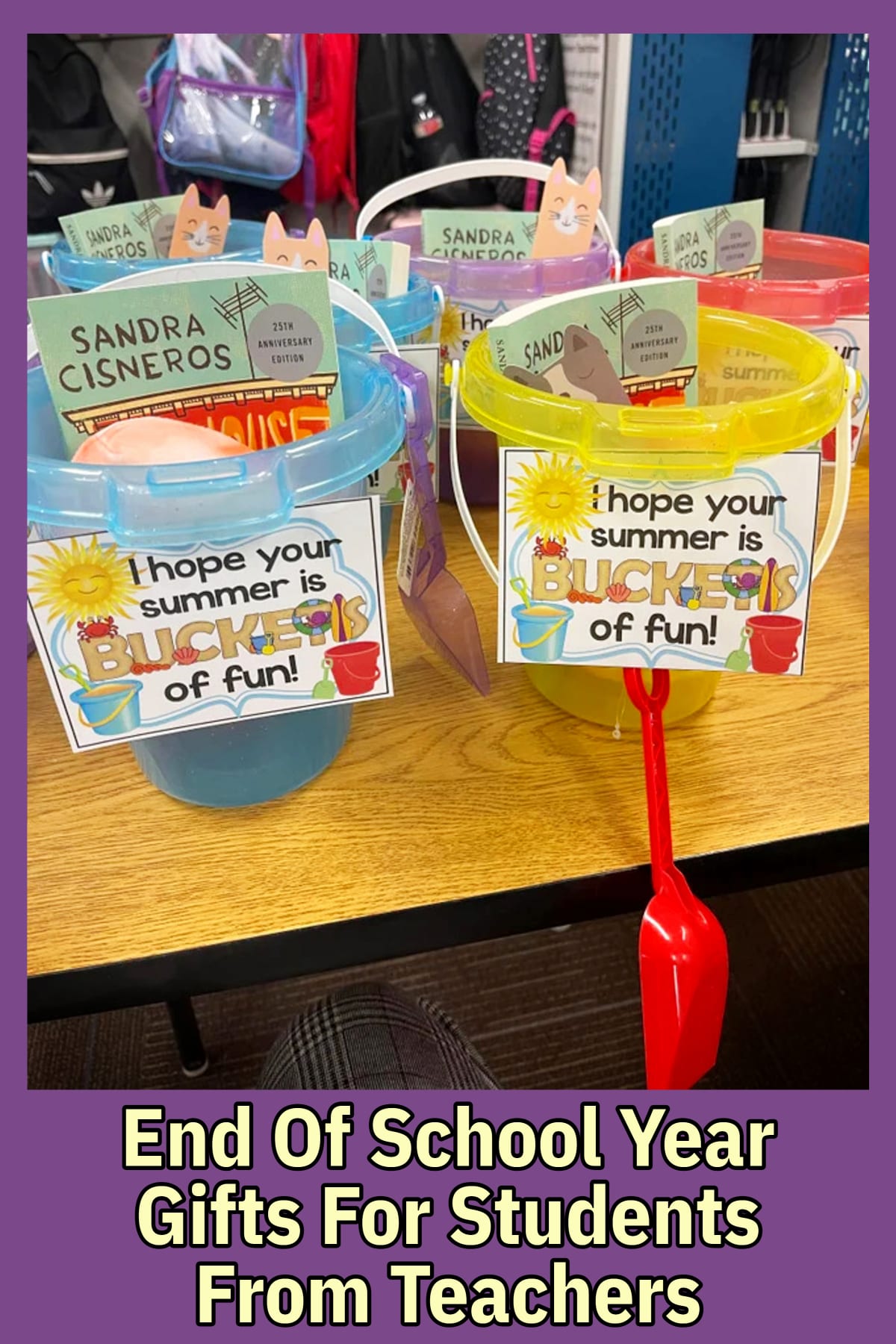 These "Orange You Glad" gift baskets are perfect for teacher appreciation gifts, graduation gifts, birthday gifts…. heck, for ANY homemade gift basket need.
You can turn these orange-themed homemade gift baskets into a cute and creative gift for just about ANY occasion.
Here's some ideas of what to write…
"Orange You Glad It's Your Birthday"
or
"Orange You Glad It's Almost Summer"
or
"Orange You Glad You're Retiring"
or
"Orange You Glad The School Year's Over"
or
"Orange You Glad I'm You're Co-Worker"
or
"Orange You Glad I'm Your Best Friend"
or
"Orange You Glad I'm Your Girlfriend"
or
"Orange You Glad You Graduated"
or
"Orange You Glad You Got a New House"
or
"Orange You Glad It's Mother's Day"
or….
You can twist it and write things like my SON did…
"Orange You Glad I'm Your Son"
and
"Orange You Glad I'm Your Student"
haha!
Those are all super cute, right?
Want More Gift Basket Idea?
There are a TON more gift basket ideas you can make on the pages below:
More Gift Basket Ideas