---
Inexpensive hostess gift ideas – Whether you're going to a baby shower, bridal shower, dinner party, a holiday get-together, a Thanksgiving dinner, Christmas brunch, or for a weekend stay, you always want to take some sort of hostess gift to show your appreciation for being her guest. Here are some inexpensive hostess thank you gift ideas I just LOVE.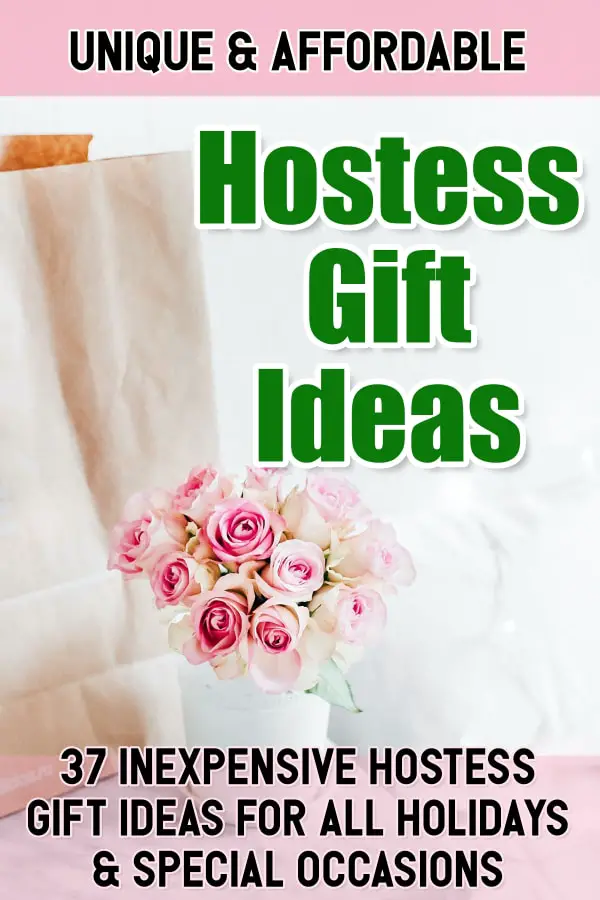 ---
Updated on October 20, 2022
posts may contain affiliate links -Enjoy and feel free to share with your friends!
---
Hostess Gift Ideas
Below are our favorite inexpensive yet thoughtful hostess gift ideas for a baby shower, bridal shower, dinner party, Christmas party, overnight stay as a house guest or any other special occasion where you want to give your hostess a unique and affordable Thank You gift.
Flowers or a table centerpiece always makes for a thoughtful hostess gift – like this GORGEOUS flower arrangement…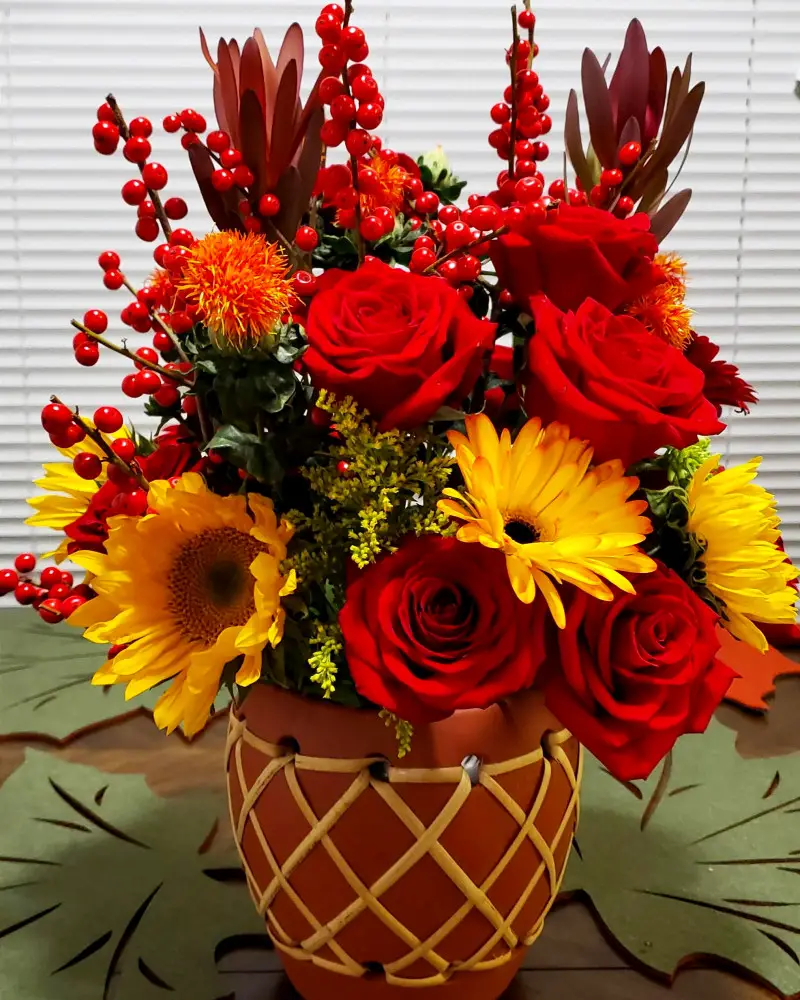 And a fun gift basket that shows you KNOW your hostess, like this Moscow Mule gift basket, is a great idea too..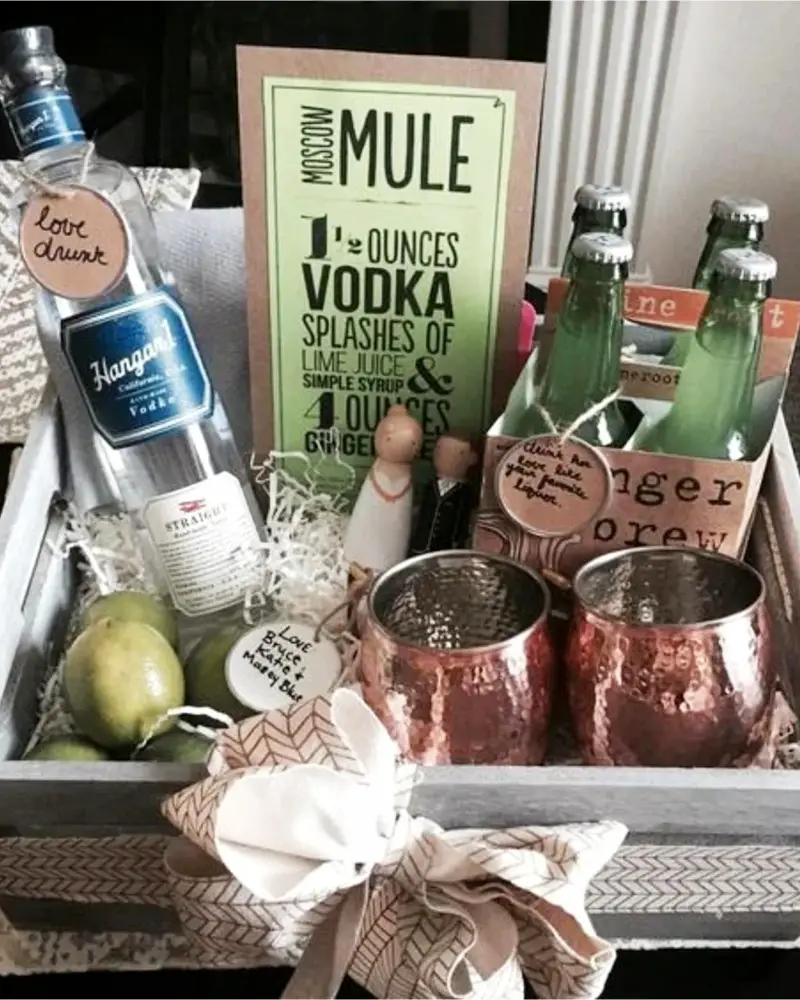 But let's look at some REALLY unique and original hostess gift ideas you probably haven't thought of.
More Gift Ideas You Might Like:
---
---
---
---
– Cast Iron Skillet Gift Basket Ideas
---
– Practical Housewarming Gifts
---
– DIY Valentines Gifts For Him
---
– Lottery Ticket Gift Basket Ideas
Hostess Gift Ideas for a Dinner Party
Going to a dinner party and want a thoughtful hostess gift to take?
Sure, you could just take a bottle of wine (we have lots of unique wine gifts here), but that's what everyone does. Why not take a look through these thoughtful, unique AND affordable hostess gift ideas below.
✅ Do you need to bring food?
Unique Gifts To Say Thank You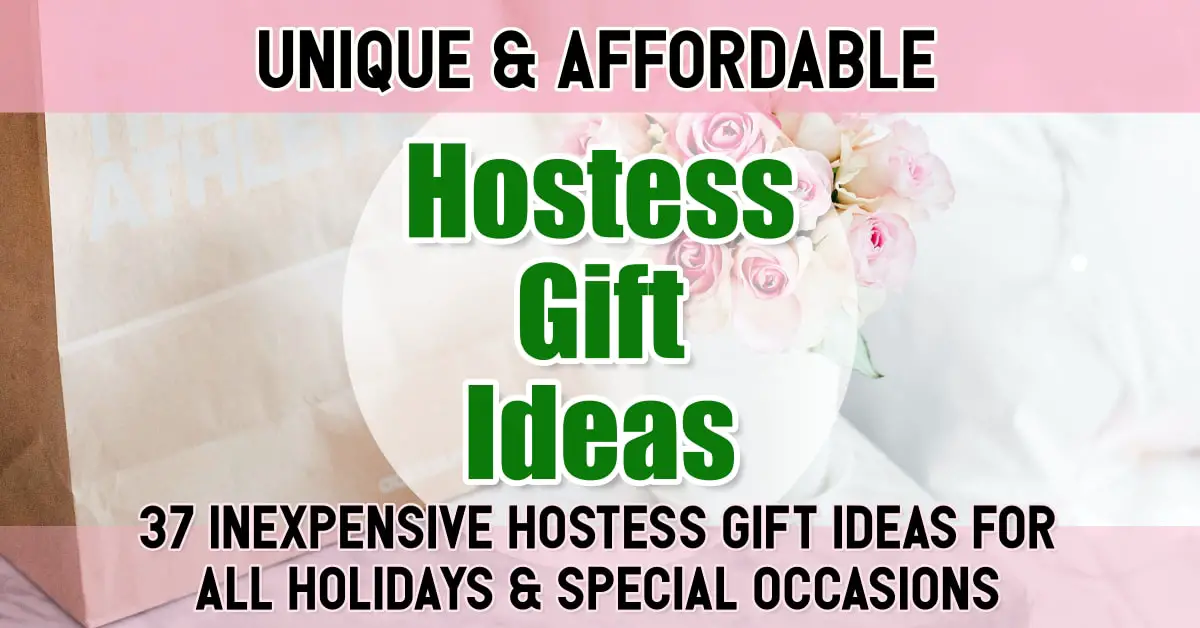 Wonderful, you've been invited to a dinner party or as as a houseguest for a weekend or week-long stay! But wait, now what do you take as a thank you gift/hostess gift?
Below are some unique and affordable ideas to give as a gift to your hostess to not only let her know how much your appreciate her effort, but something she will truly enjoy. Now THAT is a thoughtful gift, right?
If you're wanting a hostess gift for people who have everything… you're in the right place.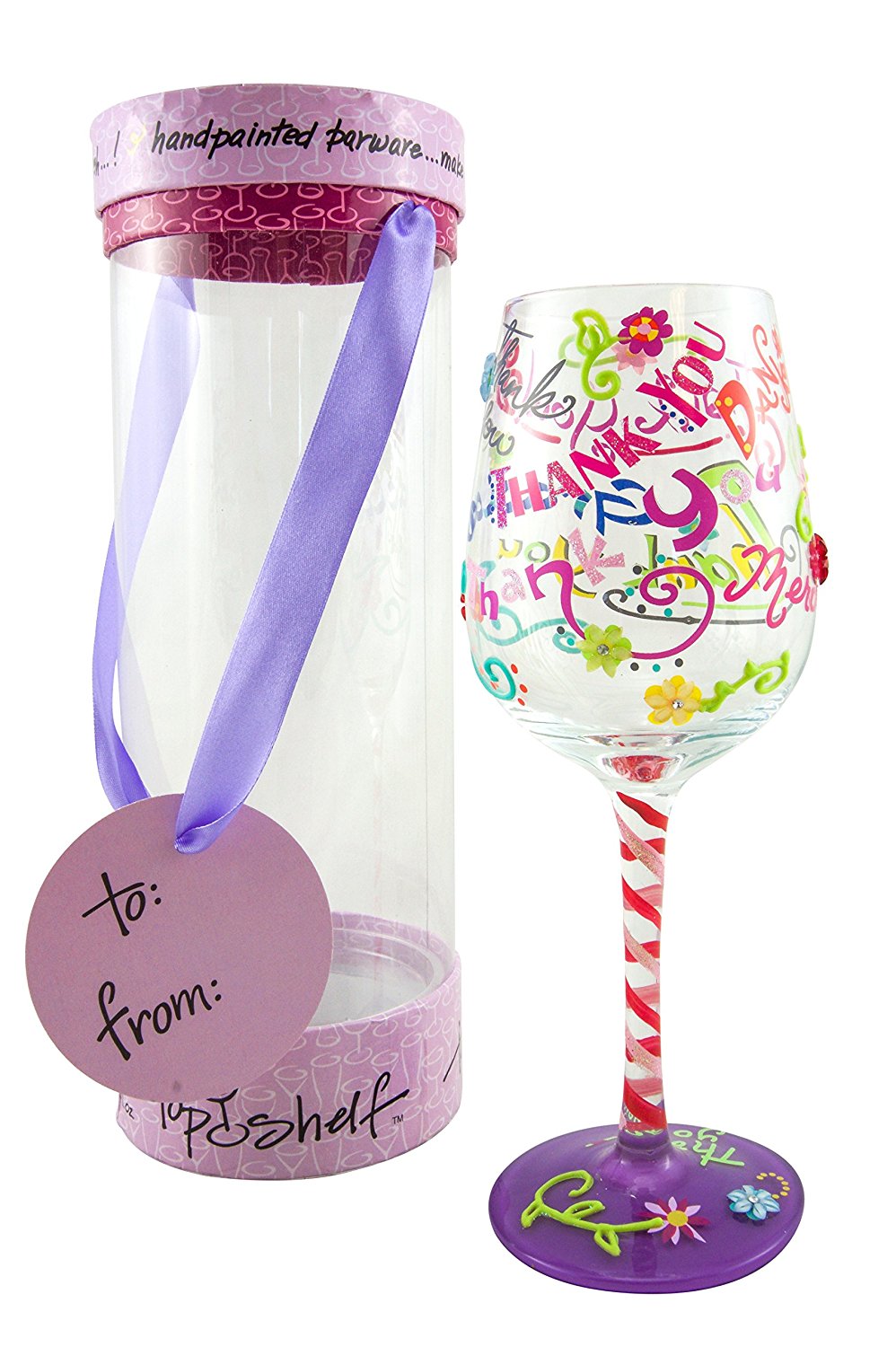 See: Camille Styles Entertaining
Thanksgiving Hostess Gifts
Thanksgiving hostess gifts ideas are fun because Christmas is right around the corner. A hostess of a Thanksgiving party will truly appreciate the thought behind some of these gift ideas below.
Hostess Gifts For Weekend Stay
If you're going to a friend's home for an overnight stay or a weekend stay, you really should take a thank you gift for your hostess.
Below are some simple, yet thoughtful, hostess gift ideas for when you're an overnight guest in her home.
Baby Shower Hostess Gifts
It's a very thoughtful idea to take the hostess of the baby shower a thank you gift for throwing such a wonderful celebration – and for inviting you.
Bridal Shower Hostess Gifts
Same with a bridal shower…. here are some unique hostess gifts for bridal showers.
Small Hostess Gift Ideas
If you want a simple hostess gift idea – nothing fancy and nothing expensive, these small hostess gift ideas below are perfect. She will really like them.
Unique Hostess Thank You Gifts
Perhaps you need a unique and original hostess gift idea? We've got that, too!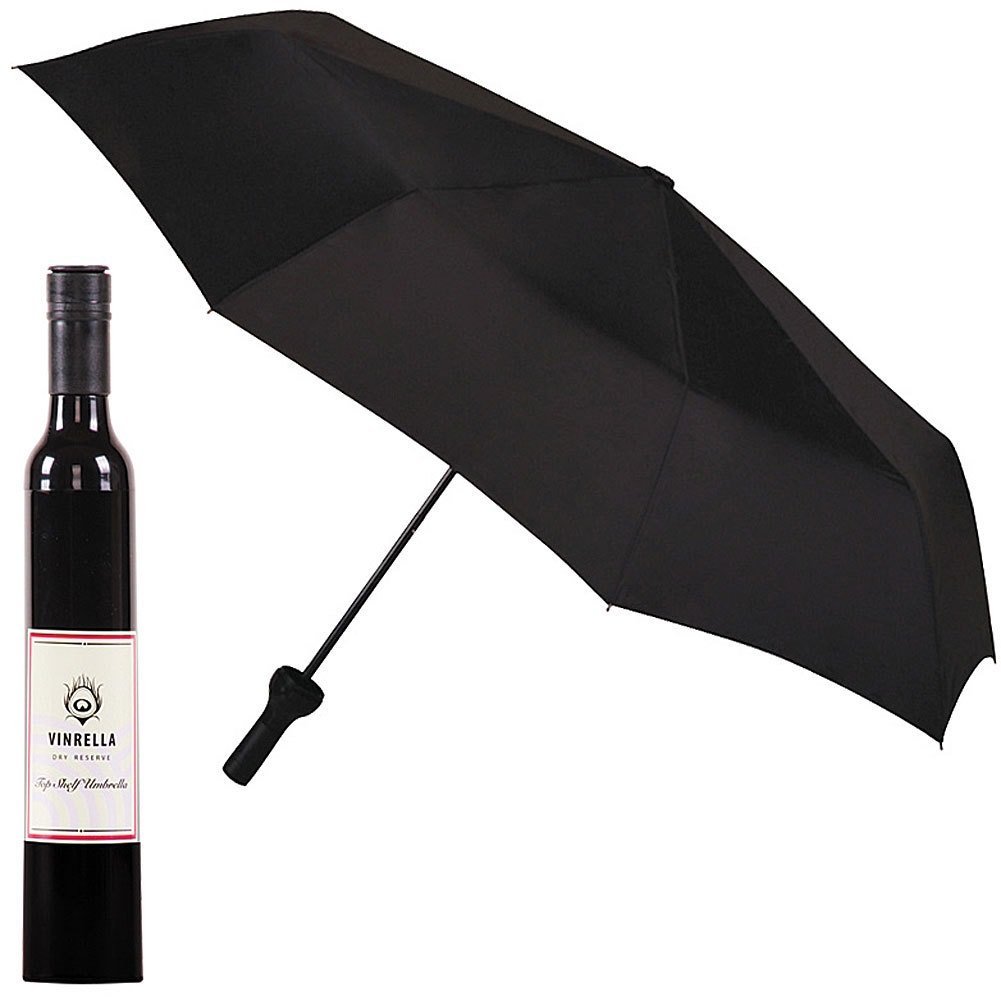 Hostess Gift Suggestions
Need more ideas and suggestions for a hostess gift? Take a look at the unique and very thoughtful thank you gift ideas below.
tagged::
Hostess Gifts for People Who Have Everything, Simple Hostess Gift Ideas, Inexpensive Hostess Gifts, Perfect Hostess Gift Ideas, Creative Hostess Gifts, Hostess Gift Ideas, Unique Hostess Gifts, Hostess Gift Ideas for Overnight Stay, Last Minute Hostess Gift Ideas, Ideas for Hostess Gift.