Cheap Baby Shower Gift Ideas for those on a Budget – Gift Ideas For Girls, for Boys or for Gender Neutral (ie, "unisex") – Want to give the mom-to-be an amazing baby shower gift, but you're on a budget and need to find some inexpensive (or downright cheap) baby shower gift ideas to make or to buy? You're in the perfect place!
There are LOTS of budget-friendly, practical and unique baby shower gift ideas on this page – and they're all SO cute! The new mommy will LOVE them – especially the creative homemade baby shower gift basket ideas on this page.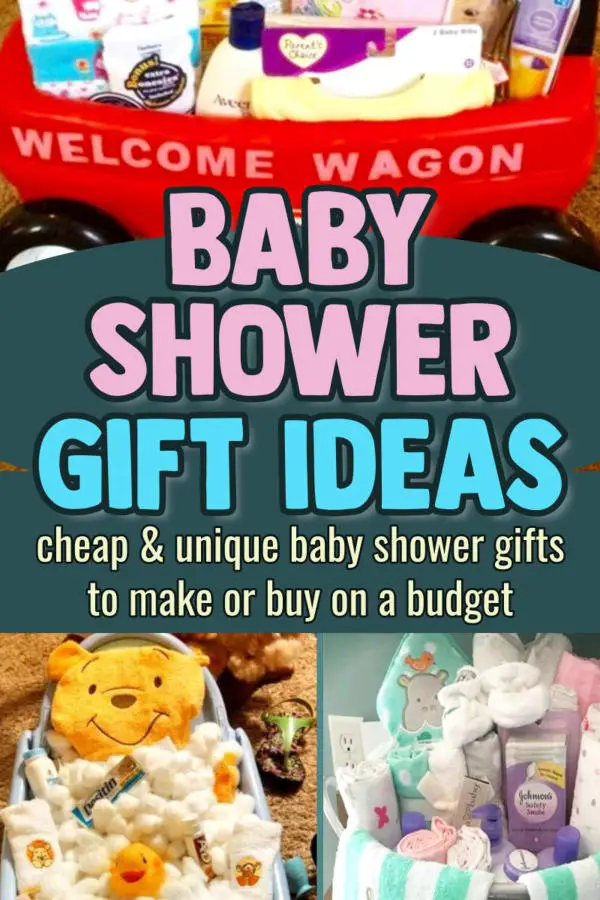 Unique Baby Shower Basket Ideas
I've been collecting cheap and UNIQUE baby shower gift basket ideas that give me creative ideas for WHAT to put in a baby shower gift basket that I put together at home.
Let me show you the basket ideas I've found that I LOVE…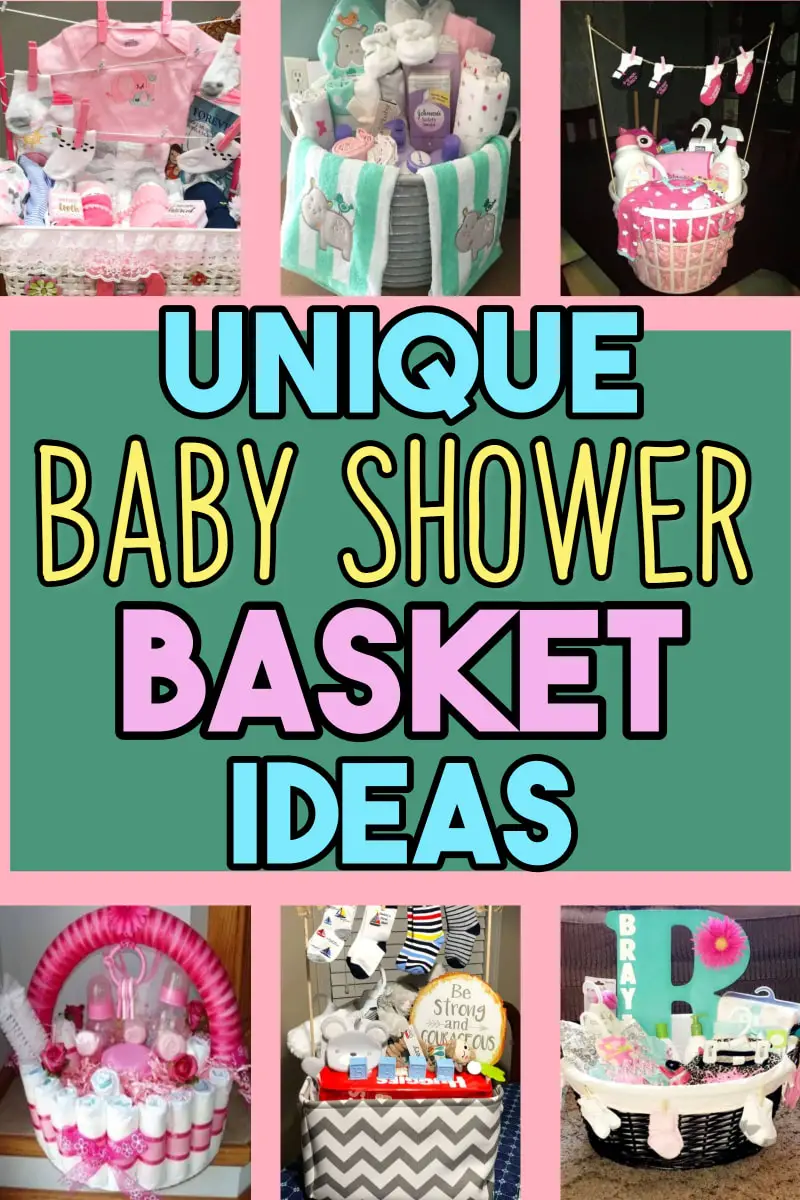 If you want some UNIQUE baby shower basket ideas to make a cheap gift at home, here are some ideas:
Use a baby-sized laundry basket – the gift basket turns out SO cute – SEE PICTURES BELOW FOR IDEAS.
Make the basket out of diapers – this saves money AND is unique.
Use a cheap Dollar Store organizer bin with a cute pattern – SEE PICTURE BELOW.
Use a baby bathtub instead of a regular basket.
Use a bucket or galvanized pail as the gift "basket".
Use a little wagon to hold the gift basket items – super cute picture below.
Put practical items in the baby gift basket – this will save the new mom money.
Add something homemade to your baby shower gift basket – this saves YOU money and adds a thoughtful personal touch.
Take a look at all these homemade baby shower basket ideas and cheap baby shower gifts I've found below (some of the baby shower gifts are under $10!)
 BOY Diaper Cake IdeasGet More Info Baby Shower Gift Basket IdeasGet More Info GIRL Diaper Cake IdeasGet More Info
---
DIY Baby Shower Gifts
Here are some super cute ideas for DIY baby shower gift baskets you can make cheaply – and can even make them last minute! There are also some super creative homemade diaper cake ideas too!
Perhaps you want some DIY baby shower gifts ideas so you can put together for an affordable and ADORABLE homemade gift?
Either way, we've got you covered with even more baby shower gift ideas below.
 Unique Baby Shower Basket Ideas✅ See This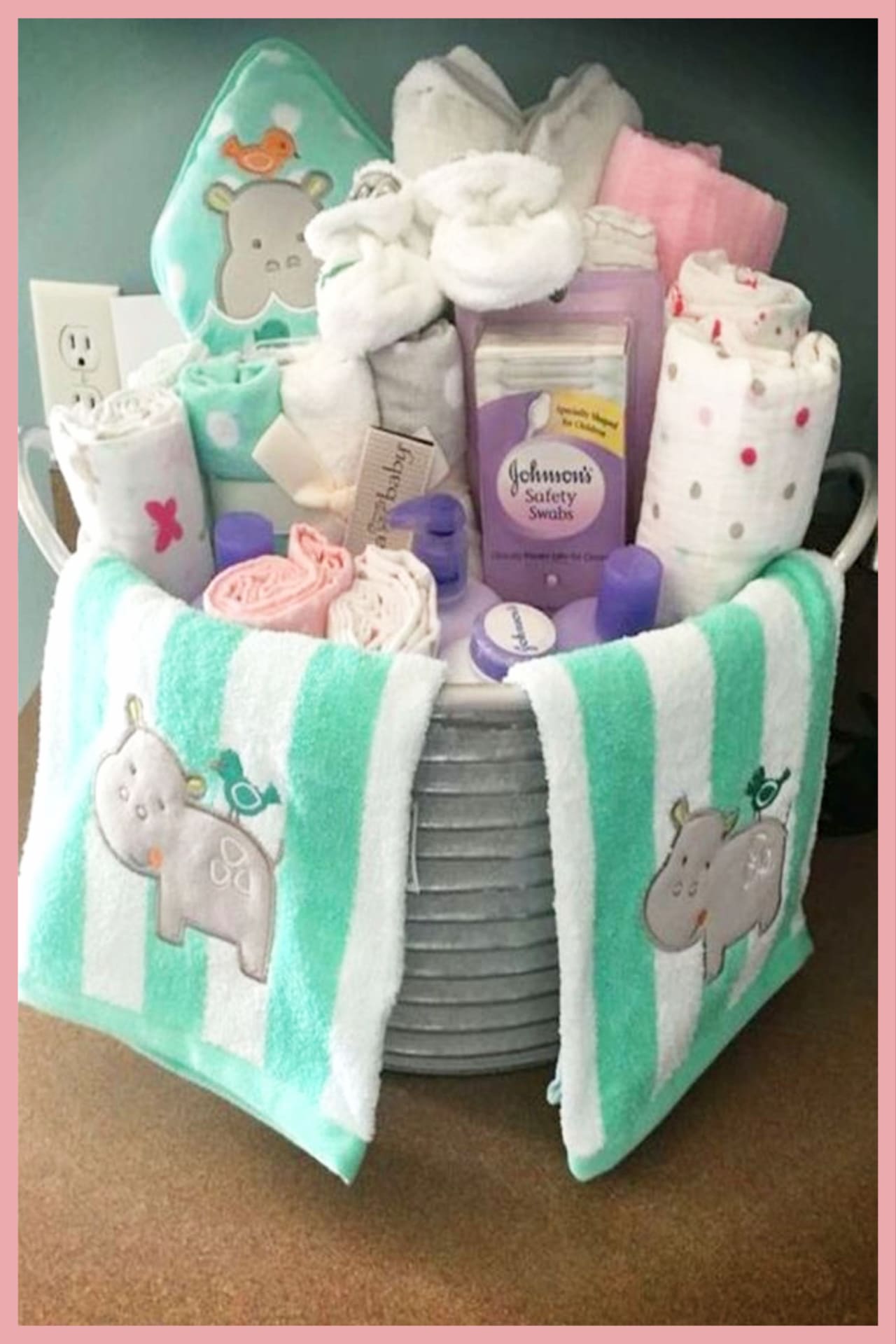 If you feel as if you can't afford a baby shower gift, relax – we've got some great CHEAP ideas for you right here on this page.
There's a gift idea for every budget (even some DIY ideas for those with NO budget at all).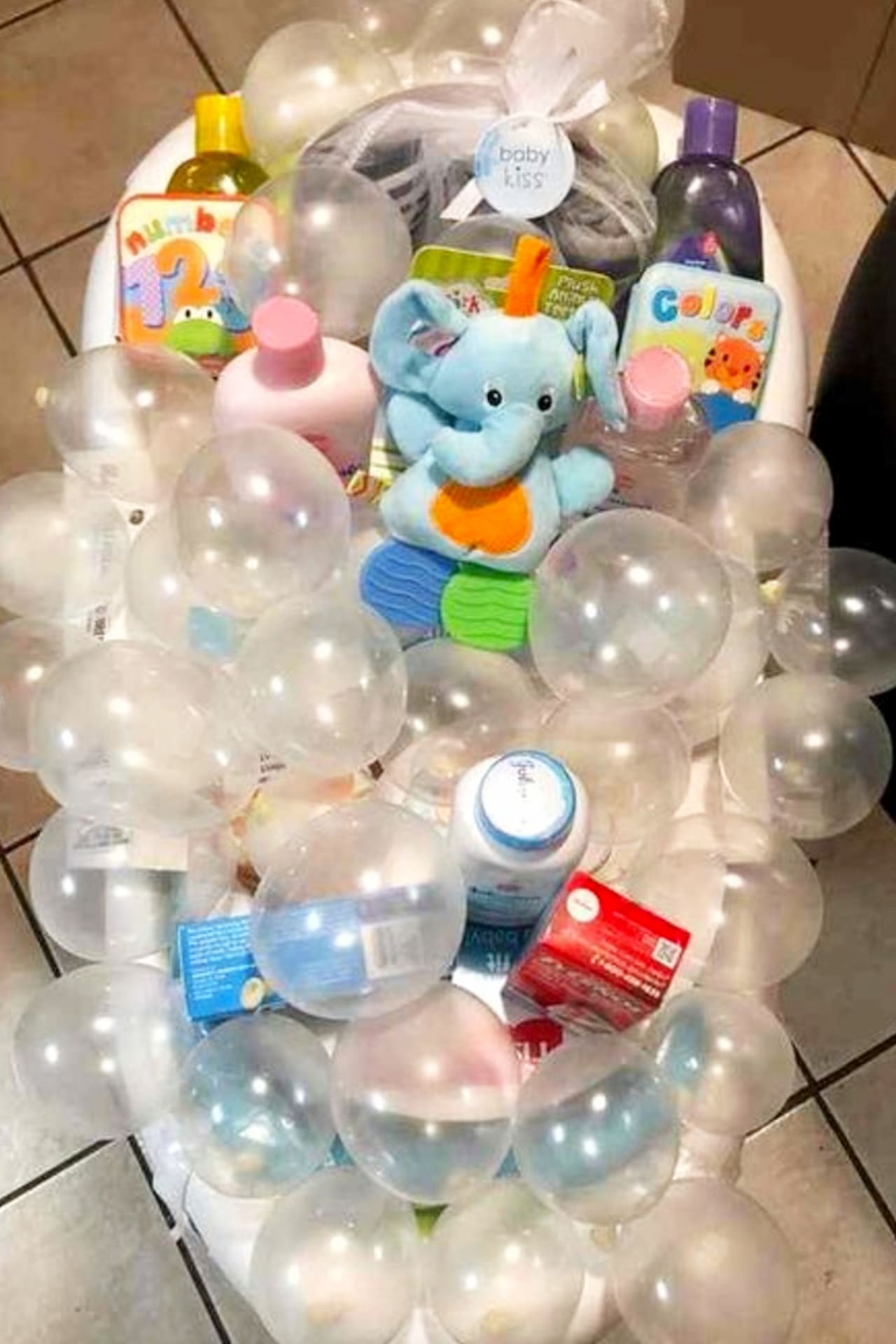 Below are eight cute, unique and really awesome baby shower gift ideas for those on a budget but want to give the mom-to-be a great gift that she'll love.
There are also gift ideas by price range listed out below as well.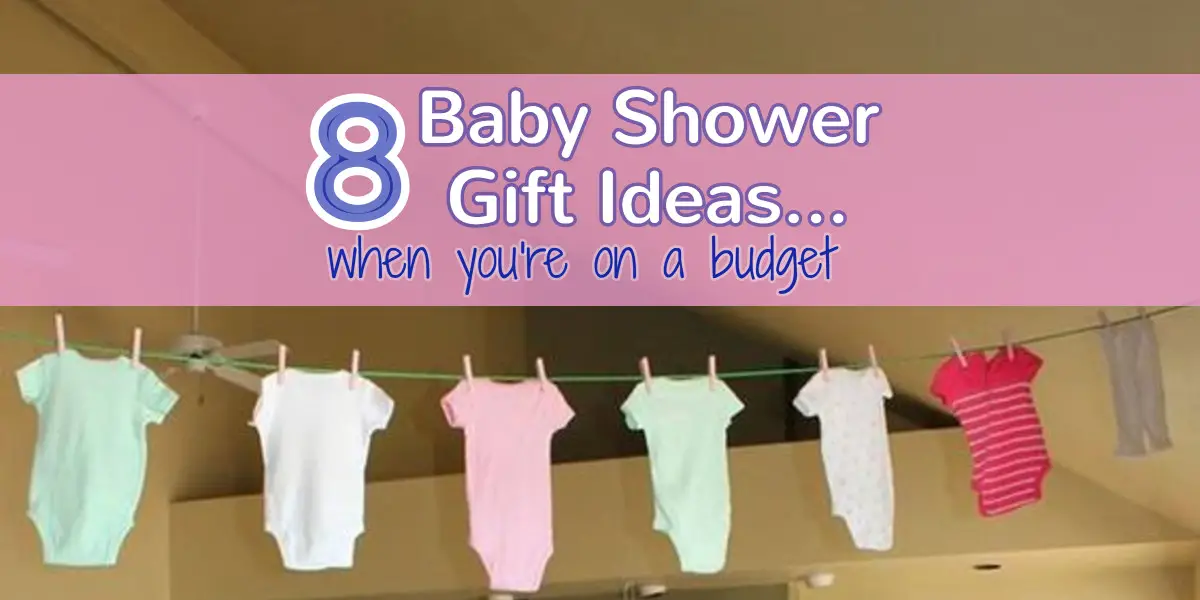 I've found SO many great and super affordable baby shower gift ideas just by looking at what other Moms-To-Be ask for.
In other words, things REAL Moms-To-Be really want.
✅ Cheap Baby Shower Gifts
Trust me, I get it – SO many gifts to buy and only so much money to go around, right? If you want and NEED cheap baby shower gift ideas, take a look at these ideas below.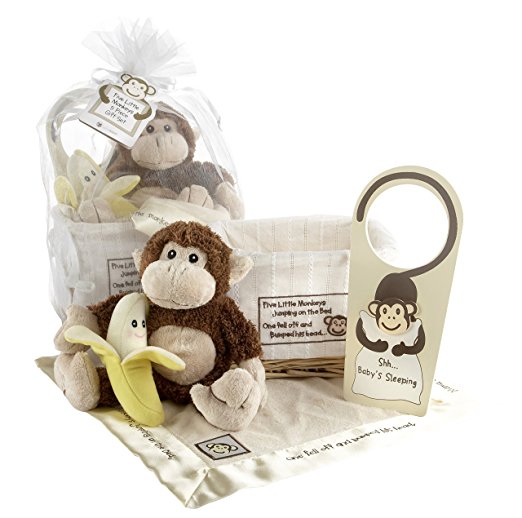 & 
Baby Shower Gifts Under $50
For $50 or less, you can get a GOOD inexpensive baby shower gift that the mom-to-be will be very happy with – take a look at these ideas that are under $50 here.
Baby Shower Gifts Under $30
Need a bit cheaper? Check out these baby shower gifts under $30 here. There are some great gift ideas there – and super affordable.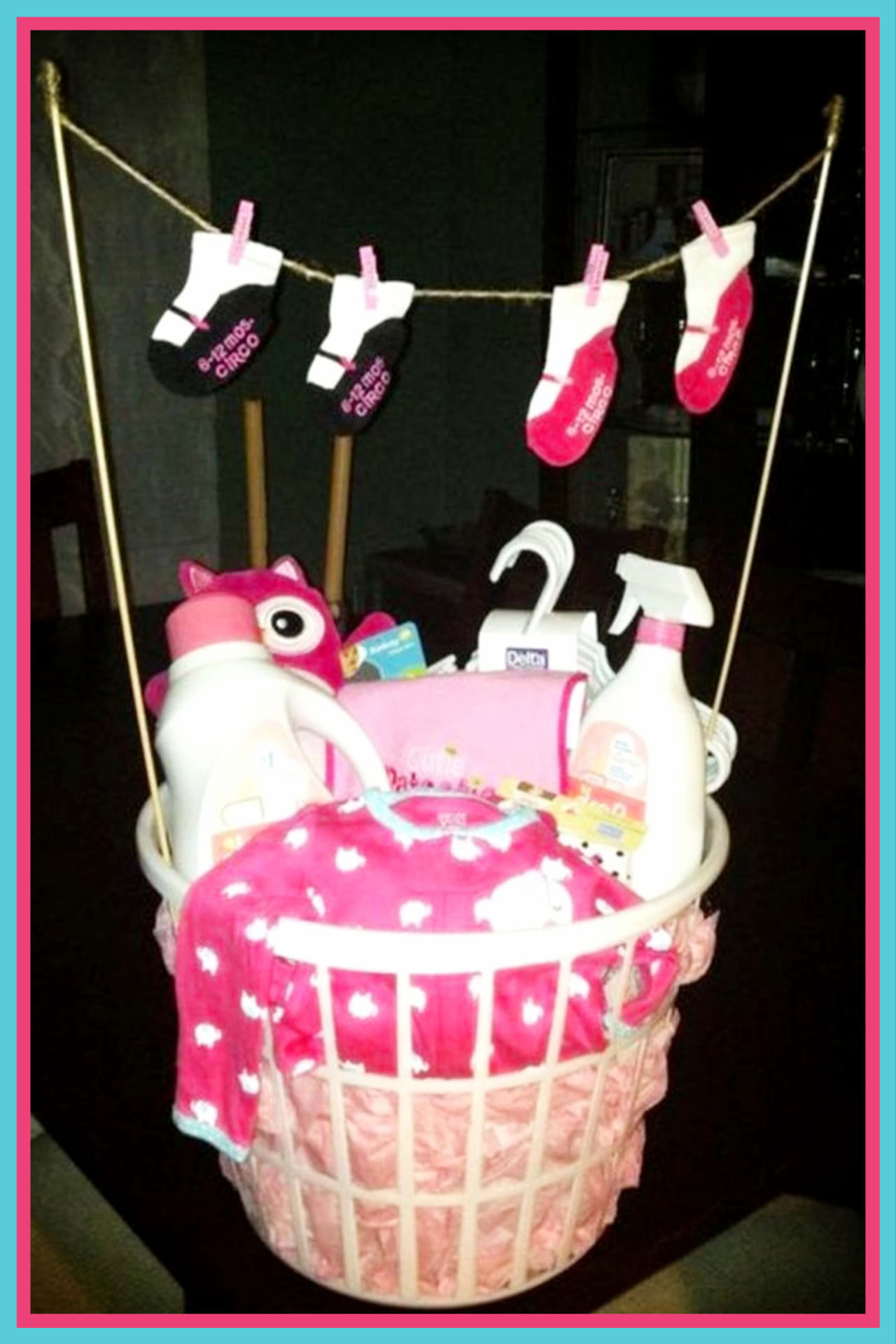 Baby Shower Gifts Under $10
So, you're REALLY on a budget and need the cheapest baby shower gift you can find? Check out these baby shower gifts under $10 here.
Some SUPER cute baby gift ideas that she will absolutely love.
Baby Milestone Monthly Stickers
These monthly stickers are super cute – and super cheap! EVERY new mom will love having these on hand to take monthly pictures of her baby growing up.
Portable Diaper Changing Pad/Changing Station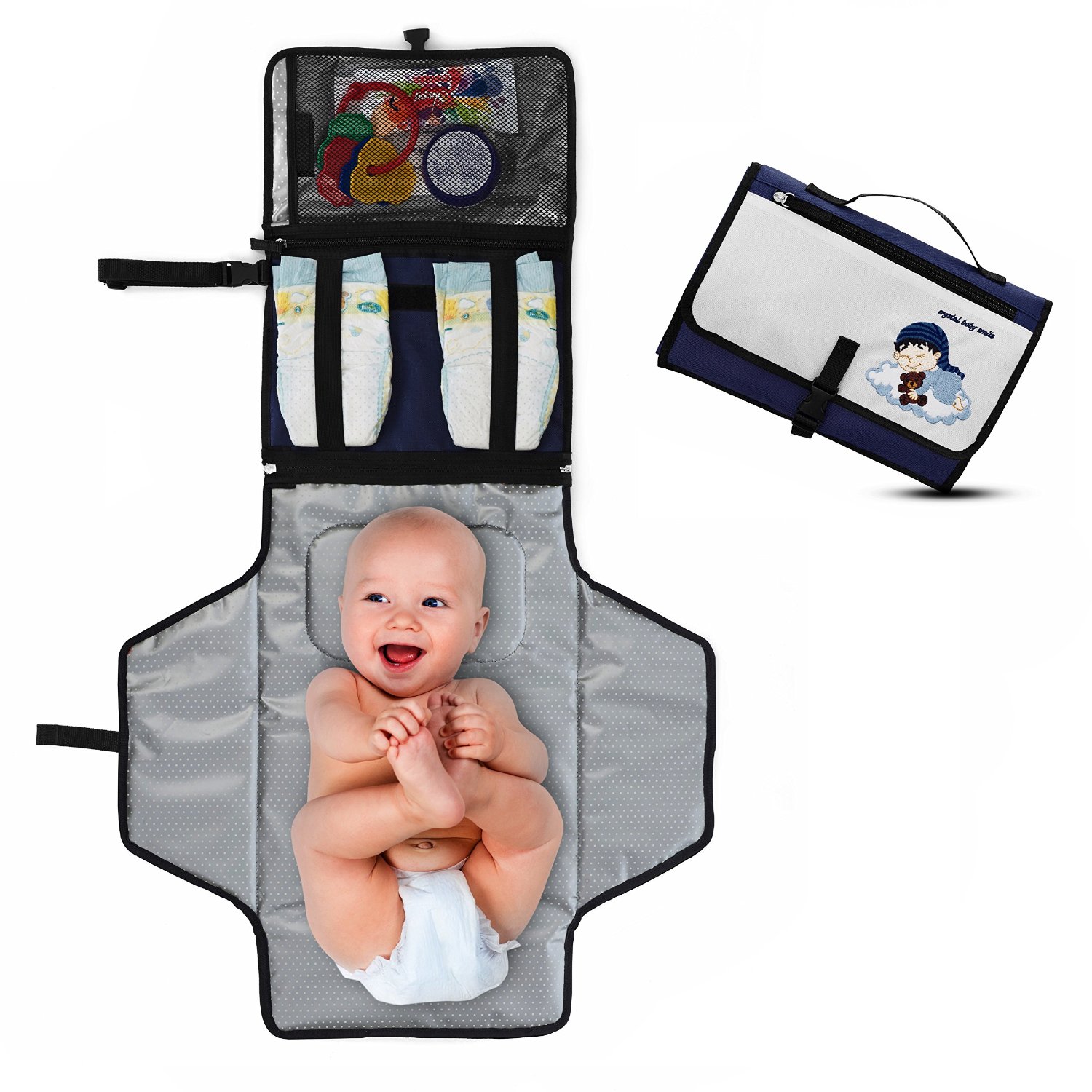 This portable diaper changing station is super light, super portable, and super USEFUL. All new mothers LOVE this gift!
You Are My Sunshine Nursery Wall Print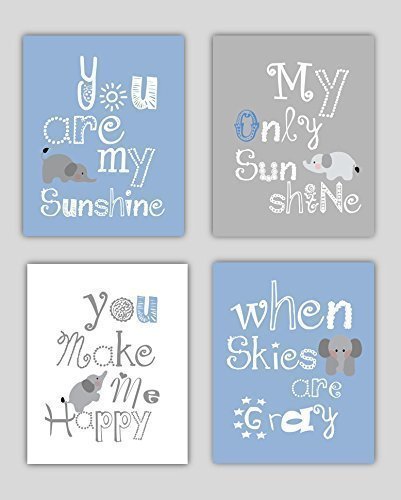 This is such a precious wall hanging for a baby nursery! What an amazing and thoughtful baby shower gift idea.
New Mom Wrap Bracelet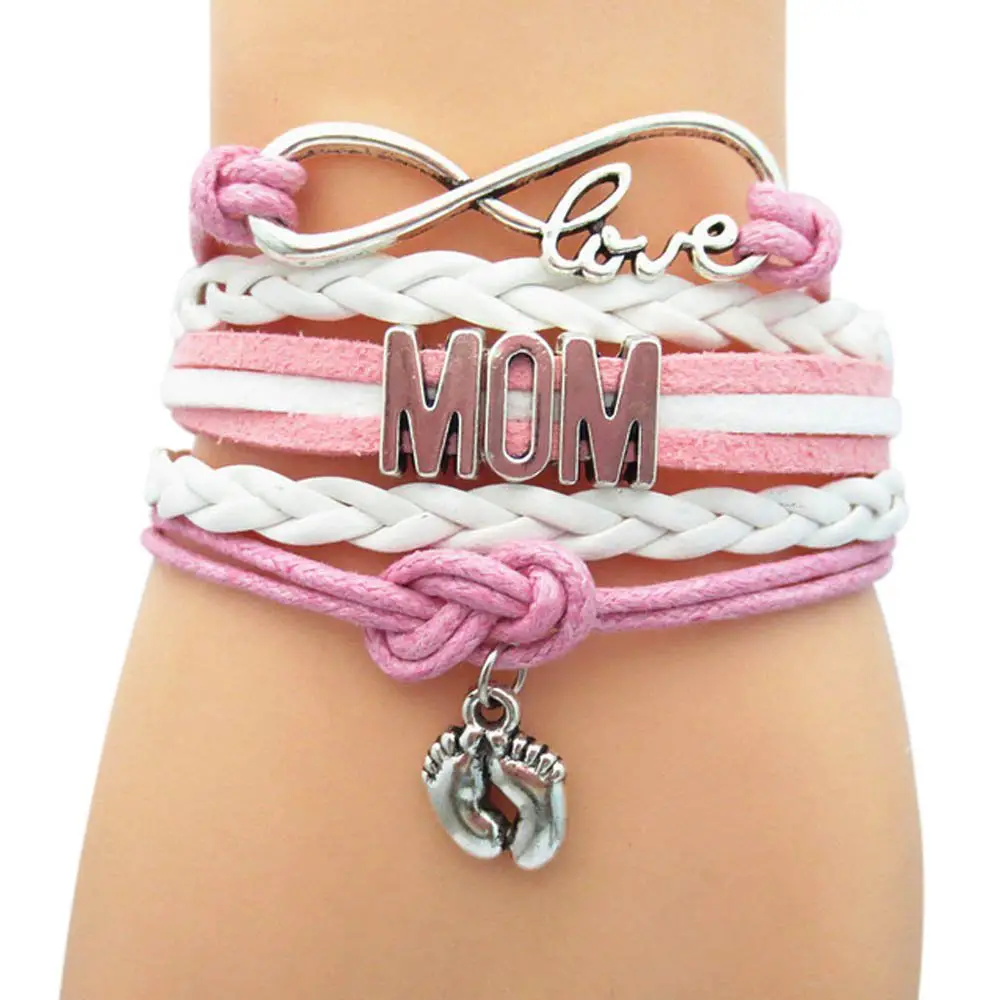 I know, baby shower gifts are traditionally gifts for the BABY…. but I think it's a wonderful idea to give the mom-to-be something special to celebrate becoming a mother.
This wrap bracelet comes in pink and blue… and I guarantee she will LOVE it and wear it all the time!
Found in pink and blue on Amazon here.
Newborn Boppy Pillow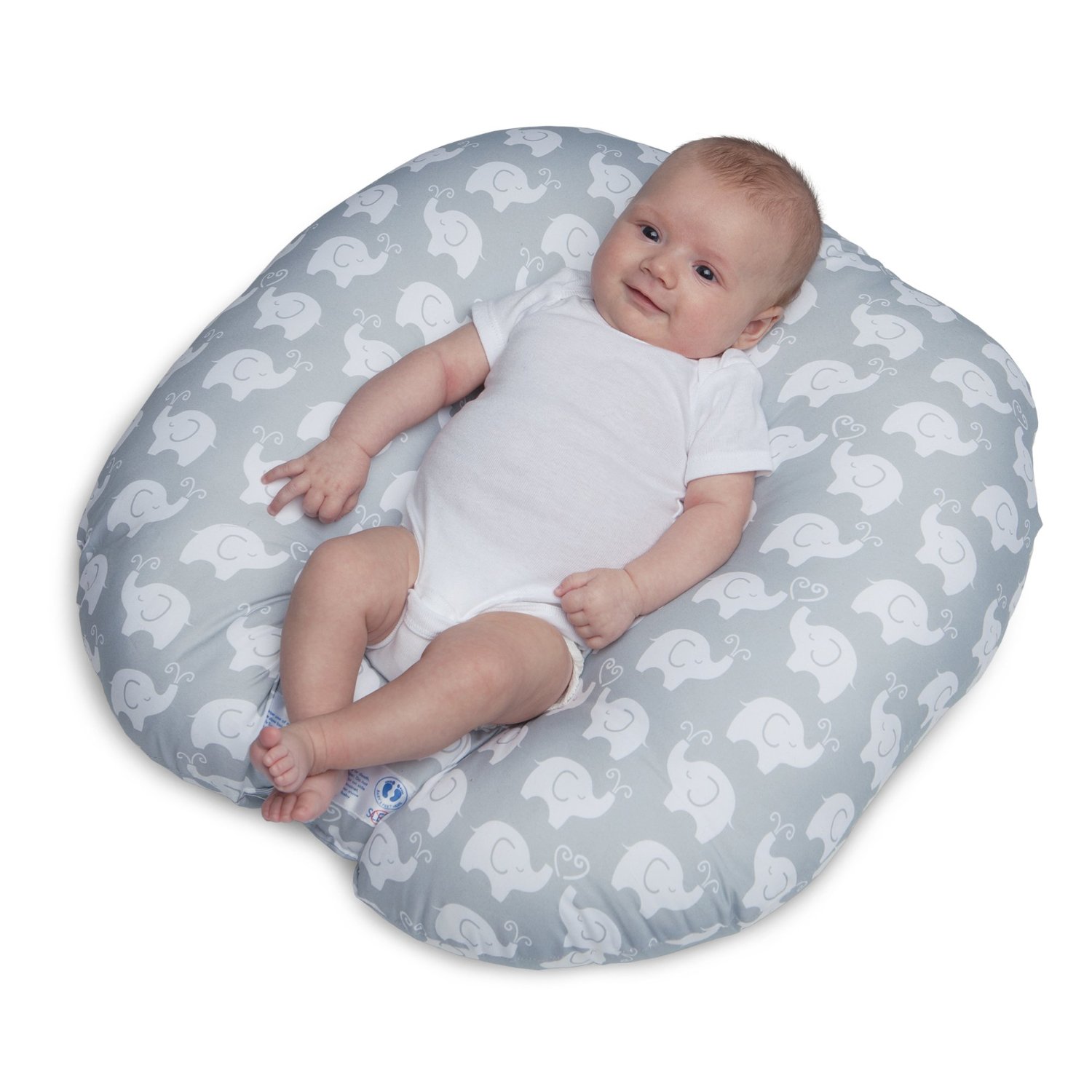 I have yet to meet a new mom who did NOT use a boppy pillow. However, I have known plenty of new moms that did not get one as a gift at their baby shower and sent the new dad out to get one N-O-W.
If there is ever a gift that a new mom will LOVE you for, it's a boppy pillow.
What To Expect Book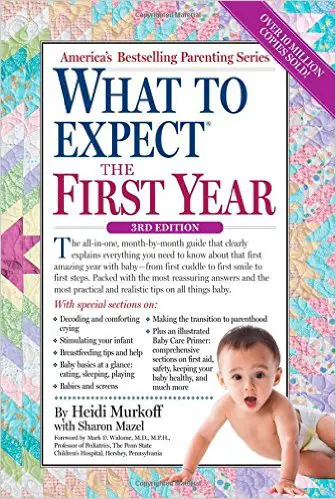 This book – What To Expect the First Year – is a MUST for all new moms. I read it, you read it, we all read it word for word as we lived through the exciting challenges of our baby's first year.
Newborn Baby Bathtub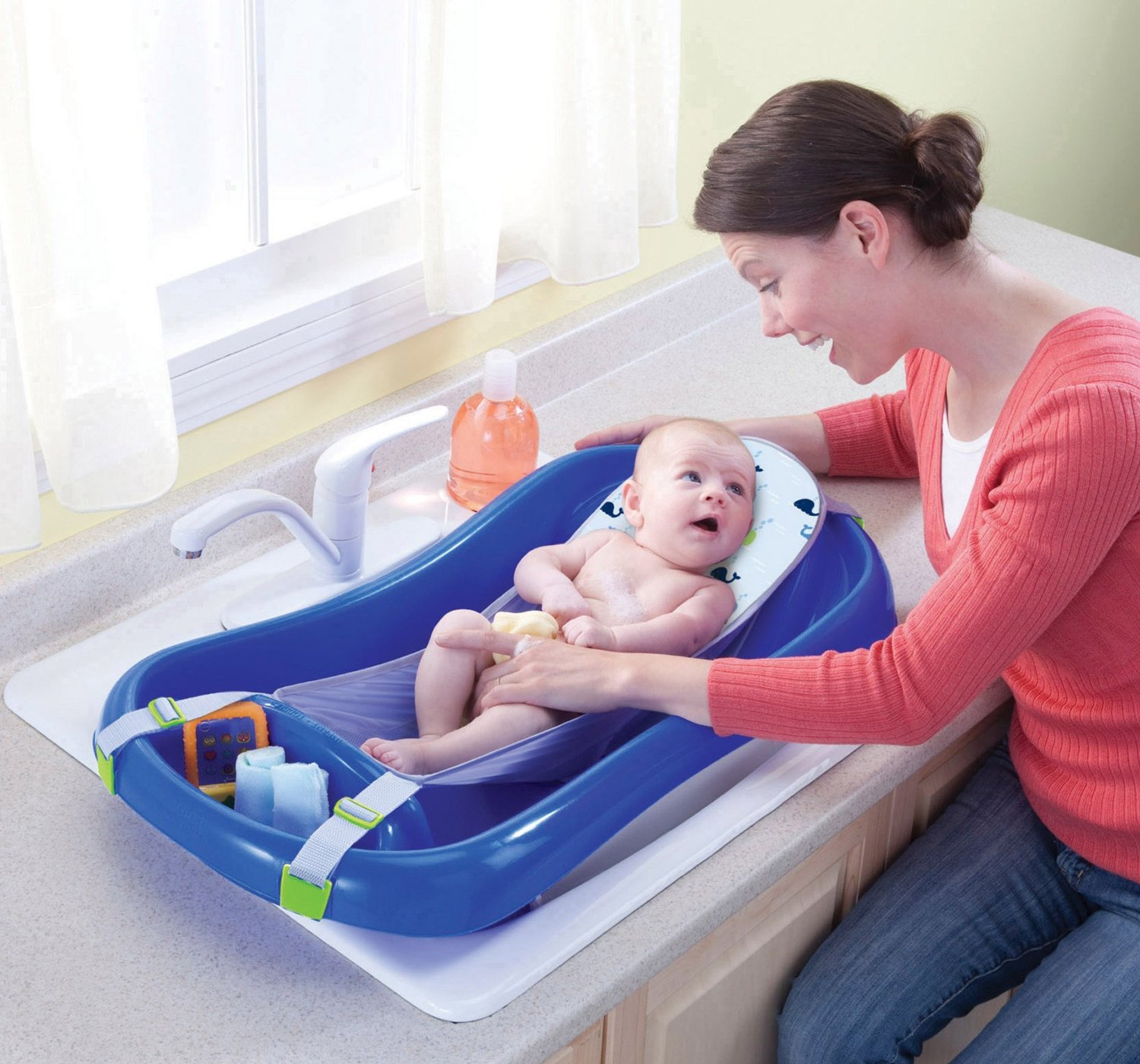 If you're thinking about buying the mom-to-be a baby bathtub, be sure it is exactly like THIS newborn bathtub.
Trust me, not all baby tubs are the same.
And just LOOK at the cute homemade baby bathtub gift basket you can make with it!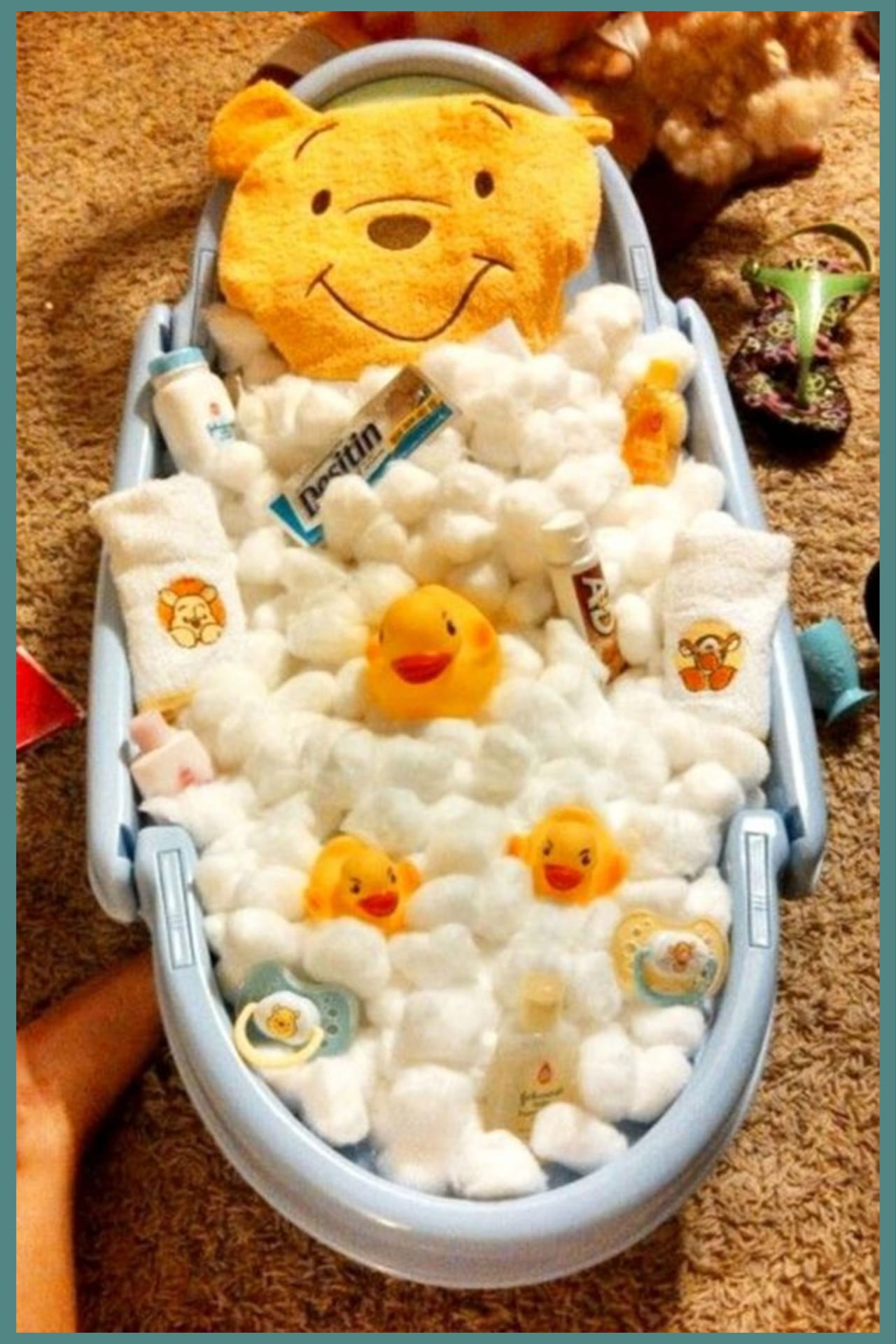 Newborn Football Onesie Outfit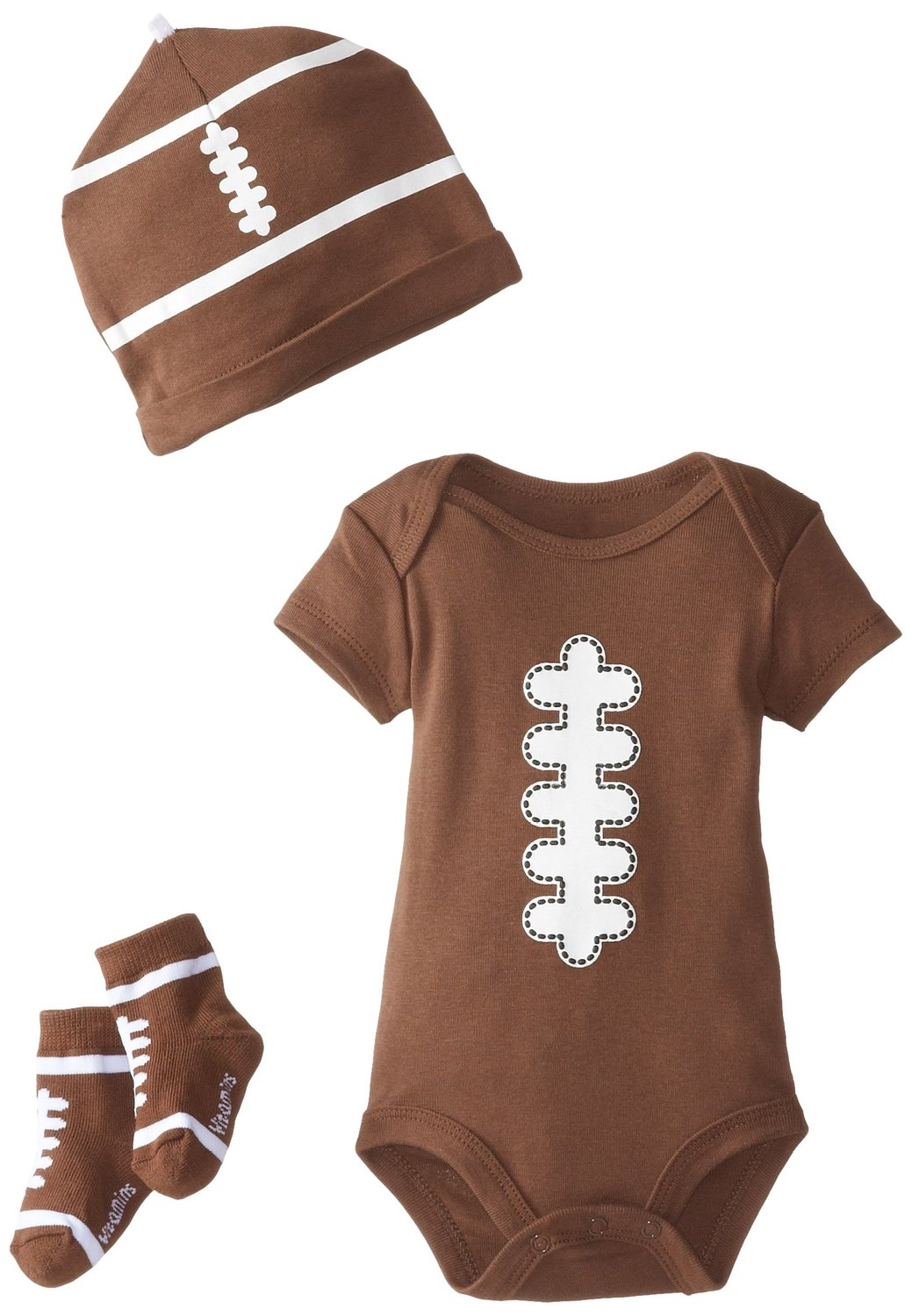 Are the parents-to-be football fans? If so, this football onesie outfit set is a PERFECT baby shower gift idea!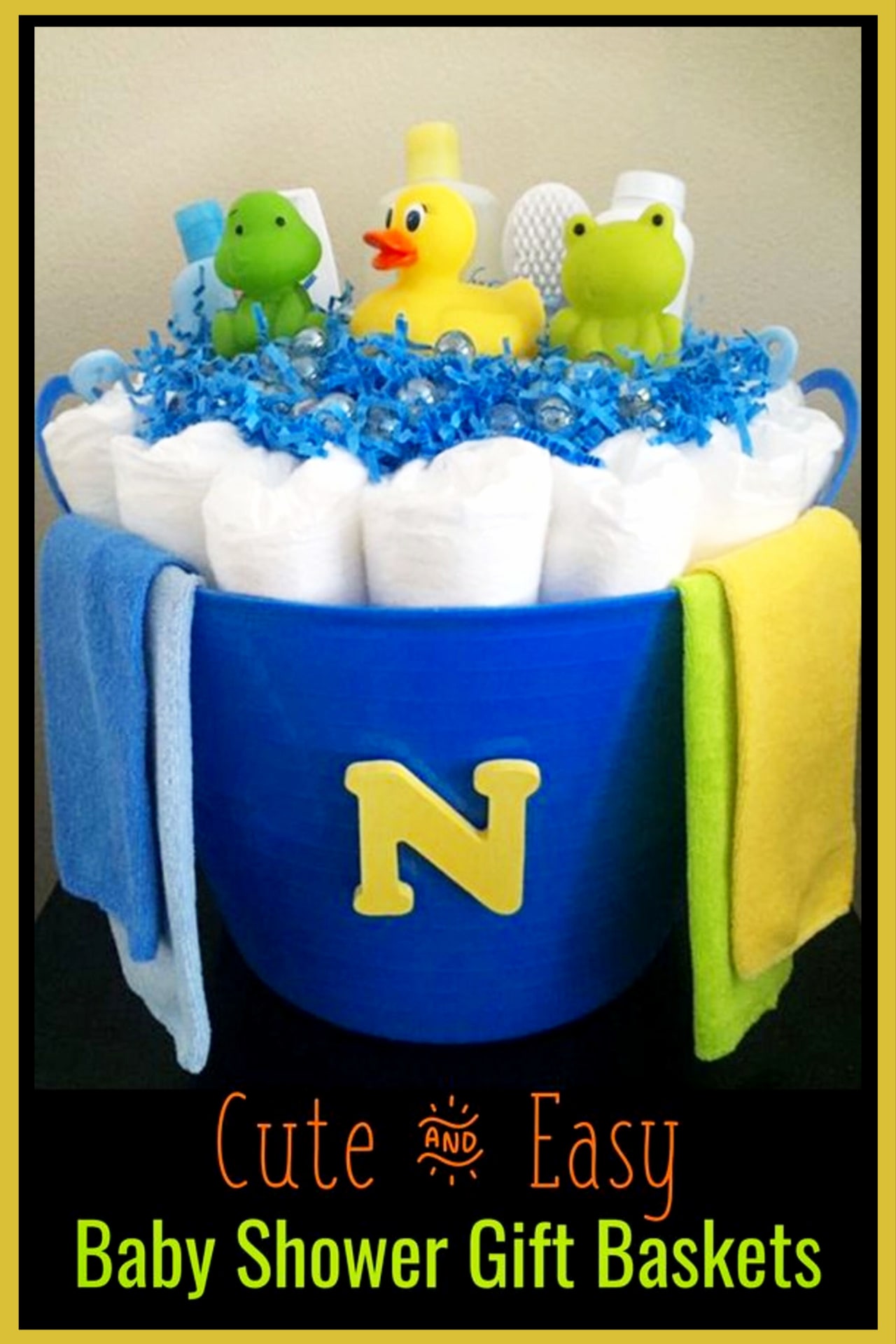 More Inexpensive Baby Shower Gift Ideas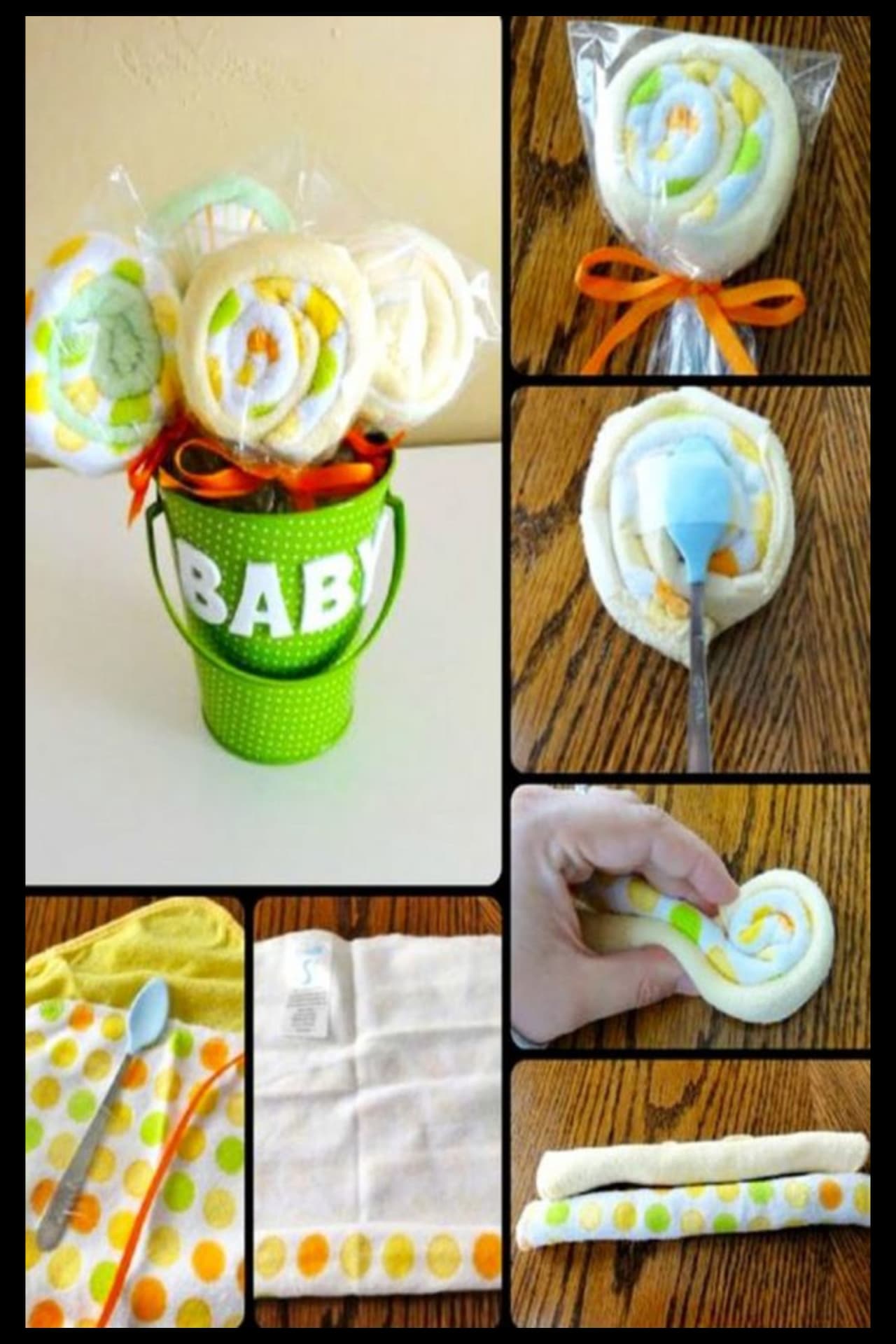 More Affordable Baby Shower Gift ideas
The best gift ideas come straight from the moms-to-be and these are the gifts they WANT to receive at their baby shower.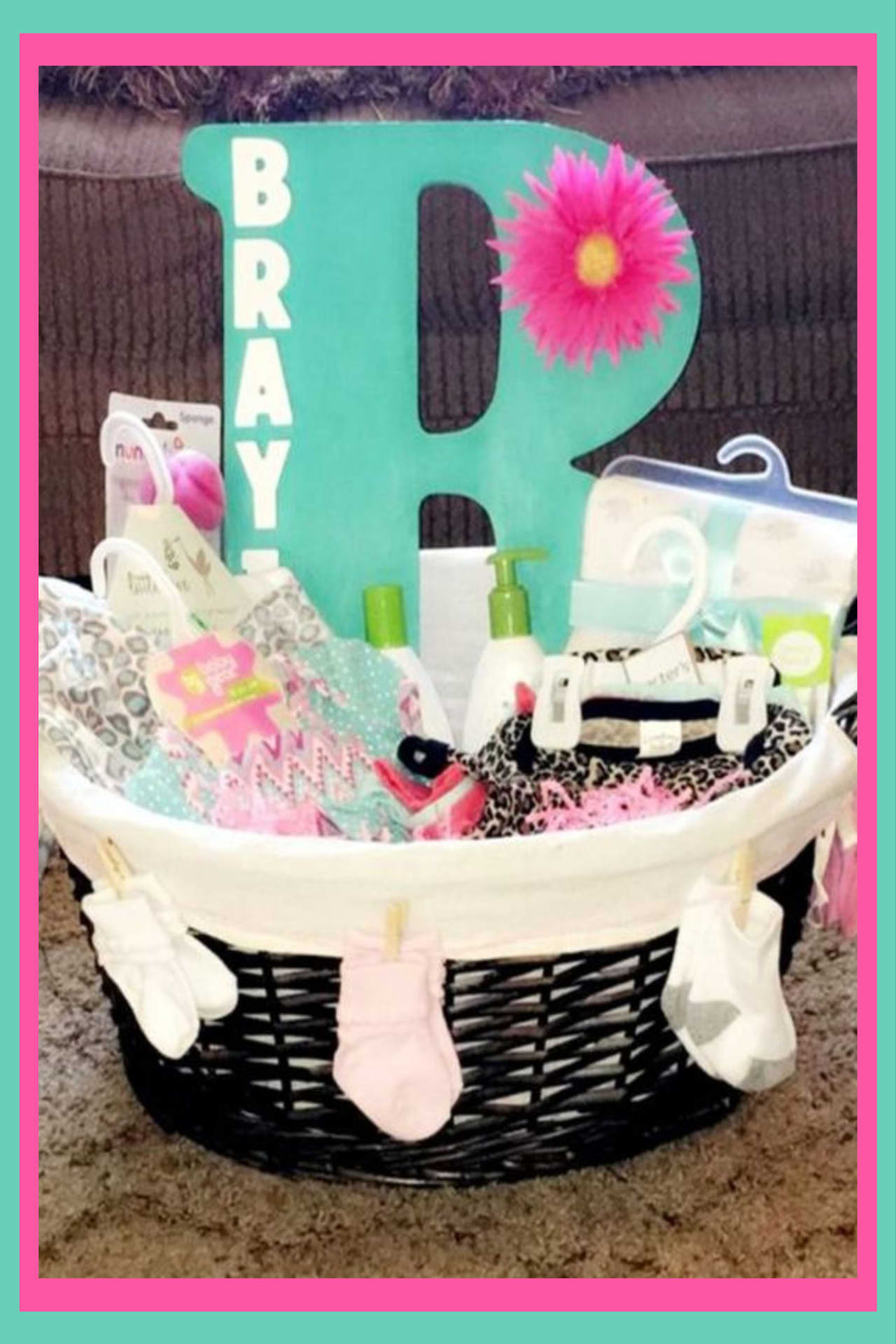 Cheap DIY Baby Shower Gifts
If you'd rather MAKE a baby shower gift, take a look at some of these DIY baby shower gift ideas: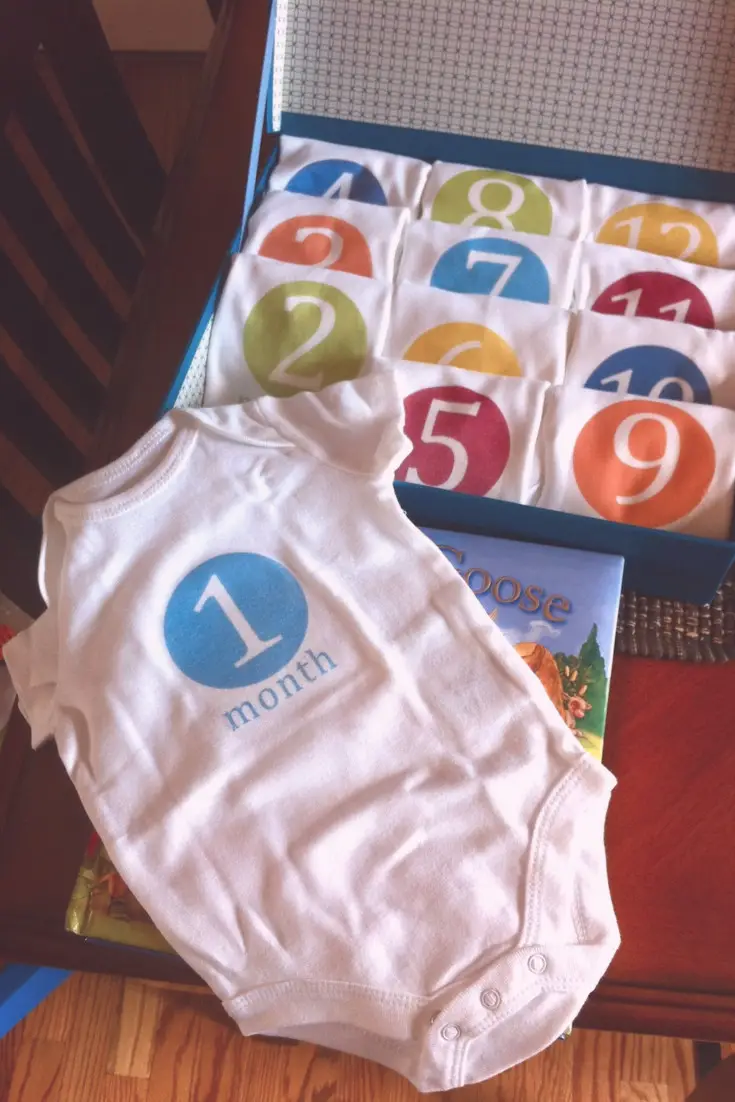 A cheap 12 pack of white onesies, some monthly iron-on stickers, you you have a SUPER cute (and cheap) DIY baby shower gift that EVERYONE at the shower will LOVE!
✅ DIY Baby Gifts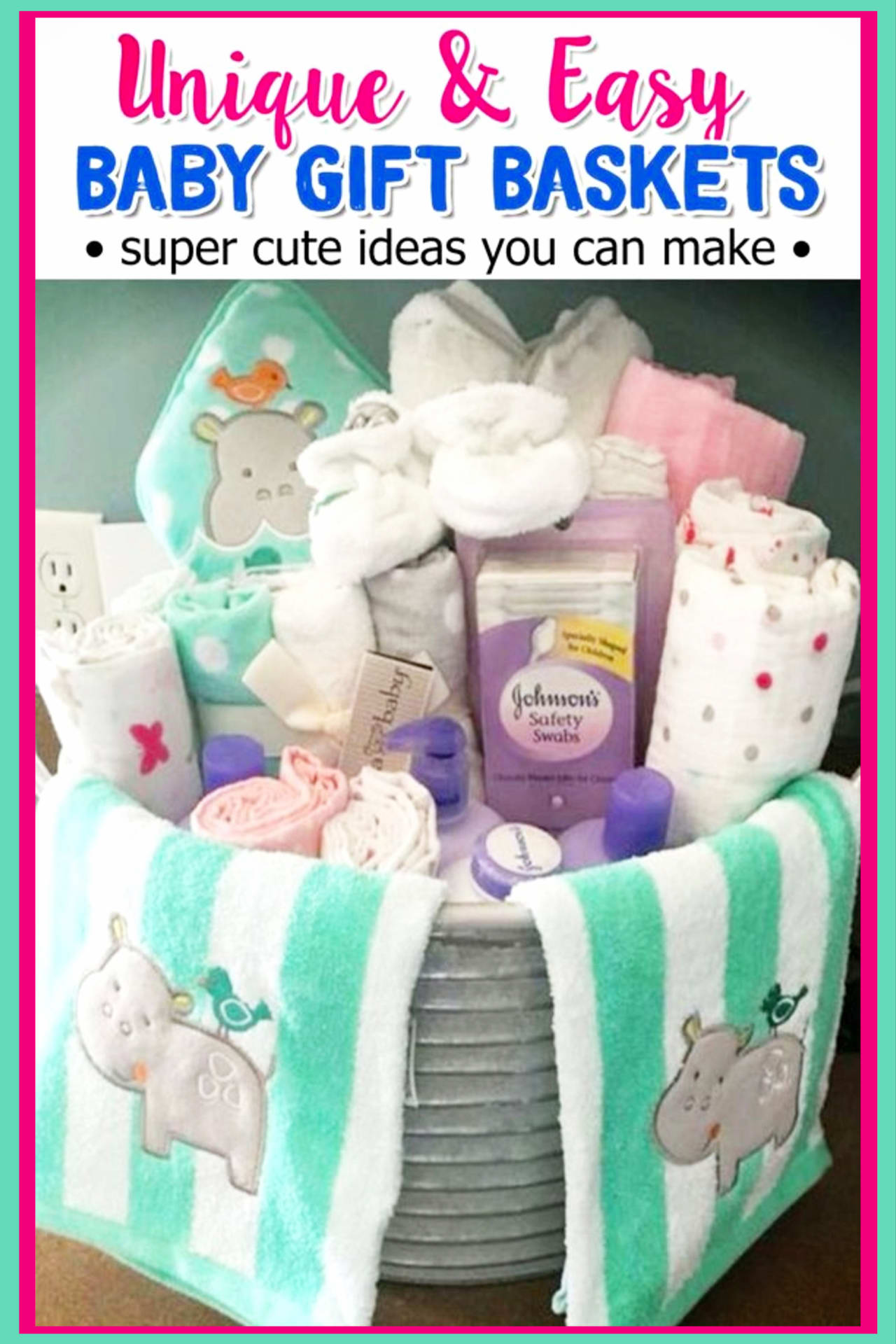 Below are some super cute and easy DIY baby shower gift ideas. These DIY baby gifts are budget-friendly, unique and great for frugal baby shower gift ideas.
Last Minute Baby Shower Gifts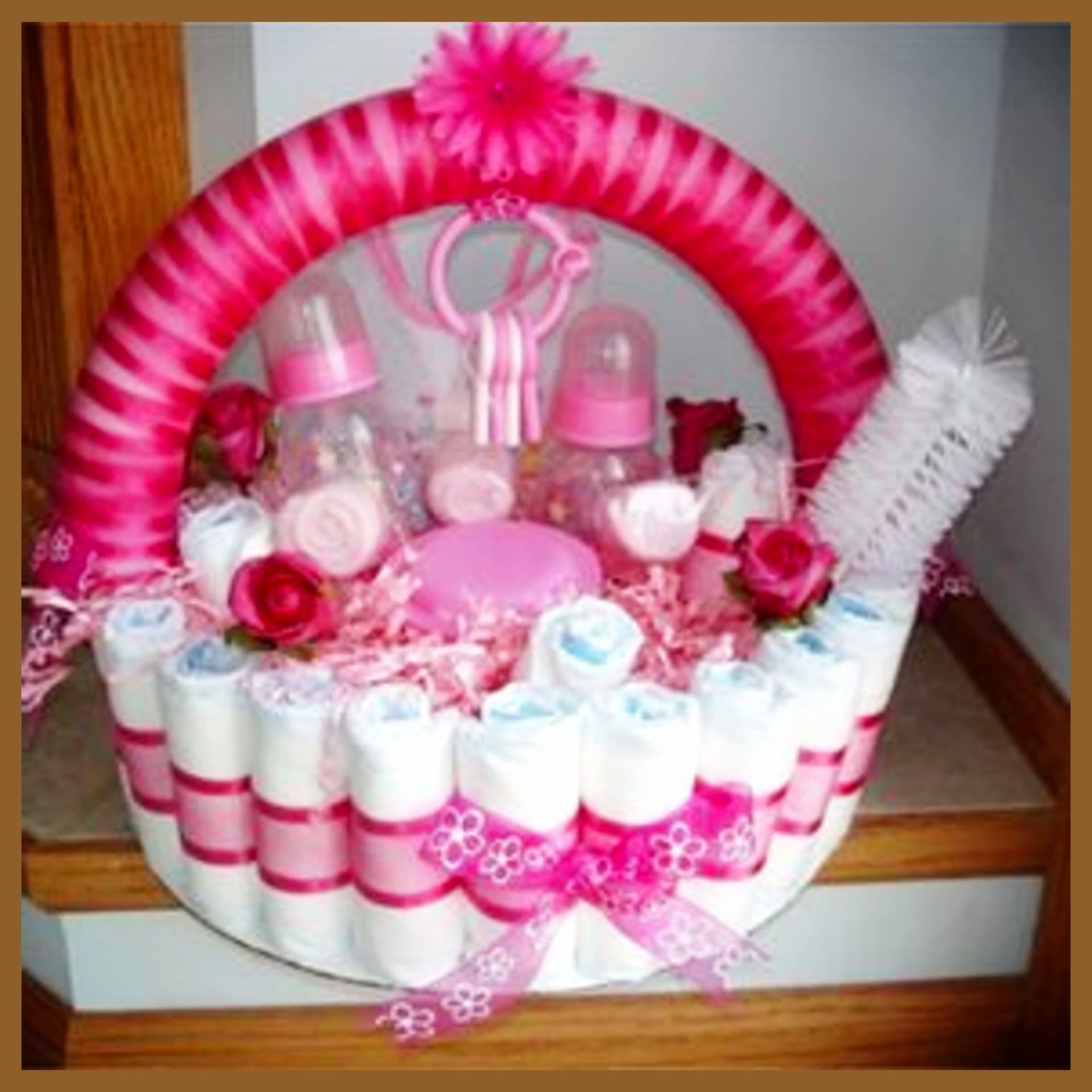 Here are some ideas for cute (and affordable) last-minute baby shower gifts:
Buy a cheap baby bathtub and fill it with baby bath items from your local Dollar Store. Include a cheap rubber duck and a couple baby bath towels and washcloths.
Something like this: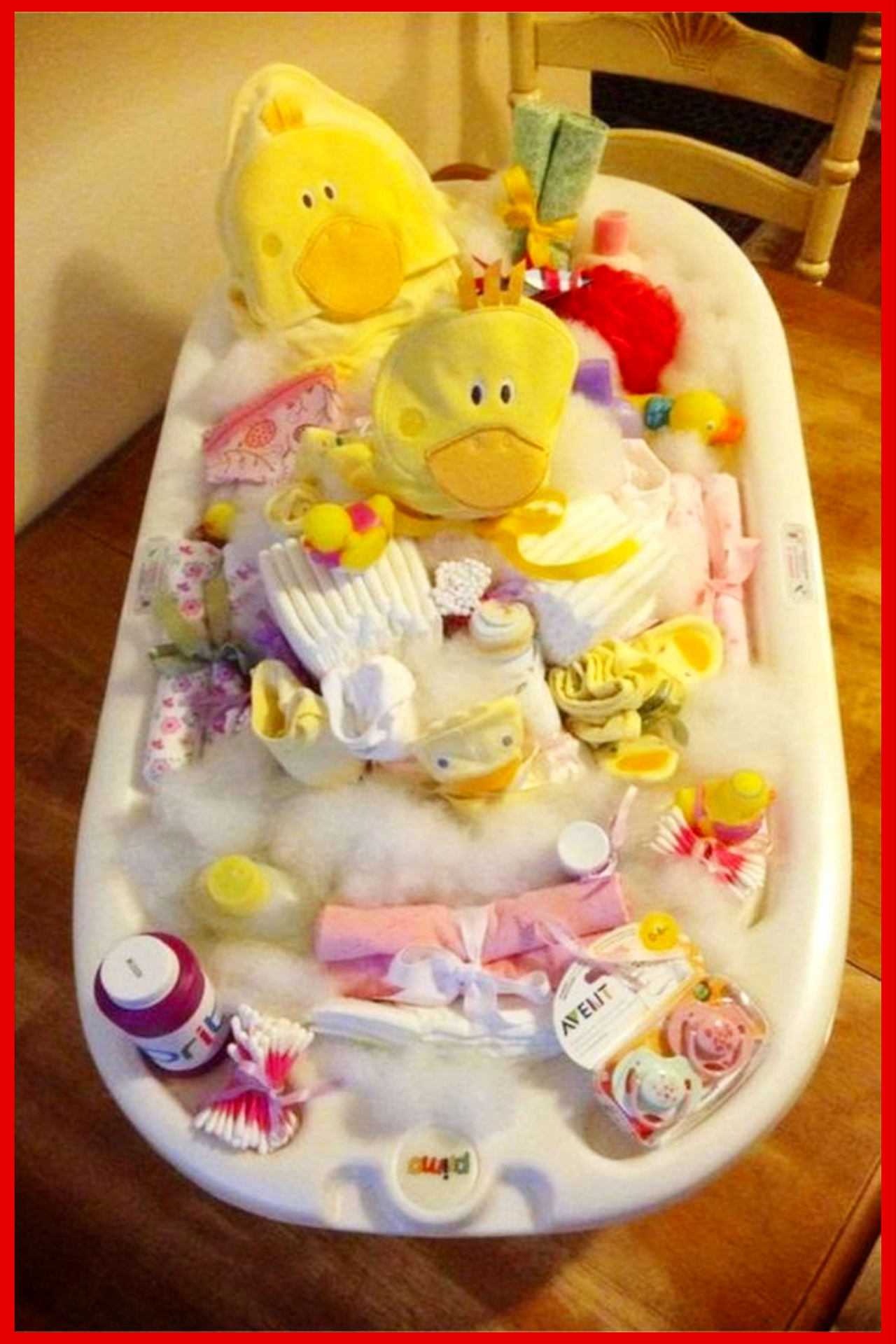 This is a simple and cheap DIY baby shower gift idea you can put together at the very last minute (and the mom-to-be will LOVE).
You can also get a cheap basket and make it a diaper changing "tote". Fill it with a few diapers, some wipes, some diaper rash ointment and a cute onesie outfit.
Baby Shower Gifts For Dad
If you're going to a Co-Ed baby shower where the dad-to-be will be there, you'll want to take him a gift too.
How cute is THIS idea?
We have LOTS more couples baby shower ideas here.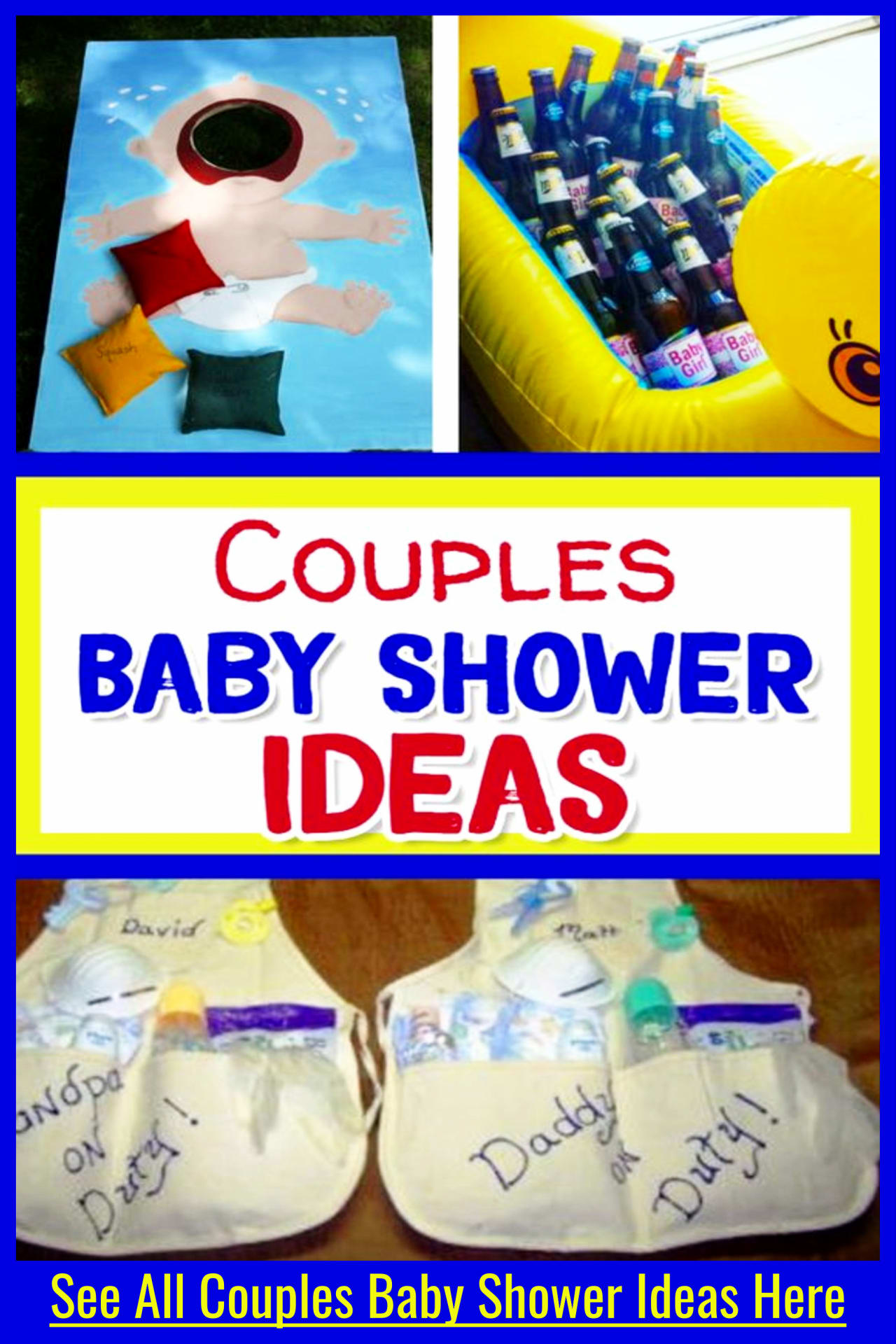 They're all so cute and FUN!
Baby Shower Gifts for Mom
Really want some unique baby shower gifts for the new mommy and not for baby?
✅ Check out these Baby Shower Gifts for MOM ideas: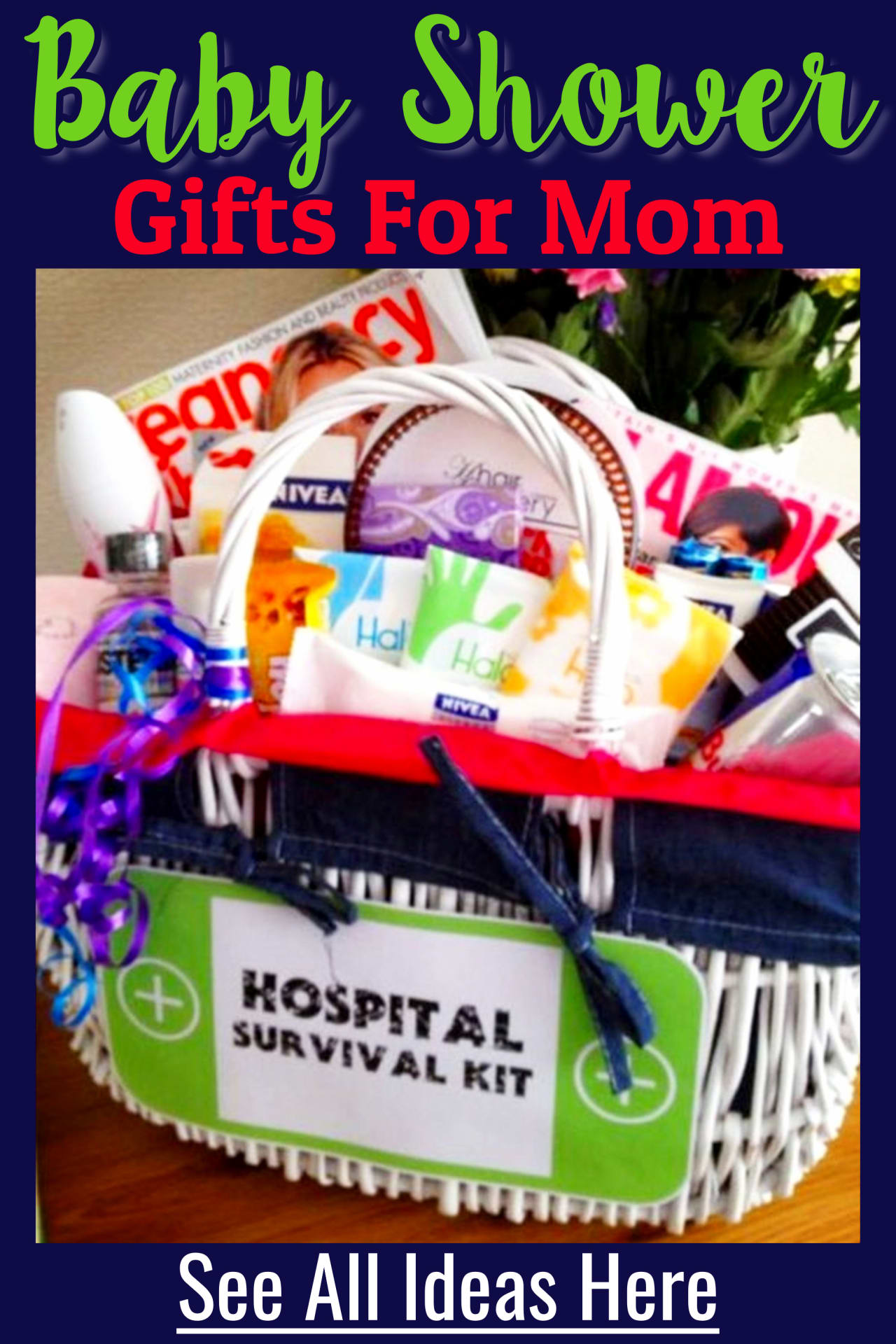 ---
---
Baby Shower Basket Ideas-Unique DIY Gift Baskets To Make on a Budget