---
Simple Tiny House Interiors and Pictures Inside and Out – Tiny House Ideas, Interiors, Pictures, Videos, Floor Plans, Interiors and More! Love tiny houses? Considering tiny house living? See inside tiny homes in the pictures and videos of tiny houses inside and out.
We'll see pictures of the interiors and exteriors of tiny houses, tiny houses floor plans, tiny home buying tips and ideas for planning the perfect tiny house for YOU.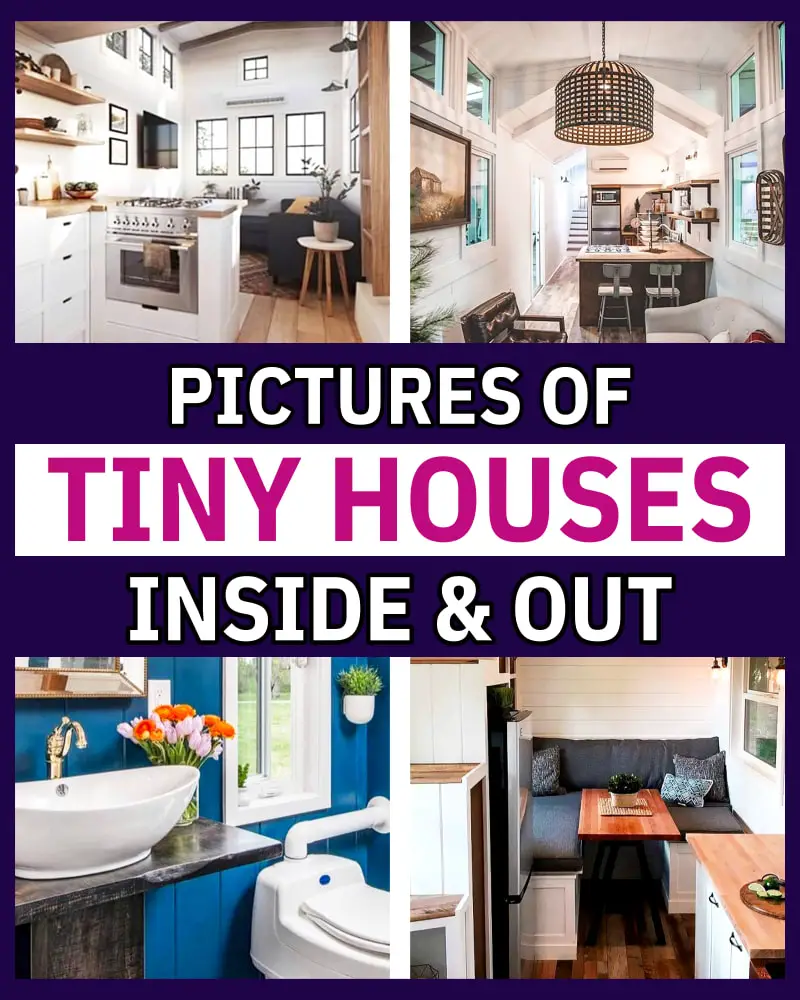 ---
Updated on November 5, 2022
posts may contain affiliate links -Enjoy and feel free to share with your friends!
---
Tiny House Interiors & Ideas
Do you love HGTV Tiny Homes? Oh my, ME TOO! I really enjoy all the creative tiny house ideas they share! It's pretty much a dream of mine to be able to downsize and live in one of those tiny home communities here in Georgia.
I'd LOVE a tiny home with a loft like this: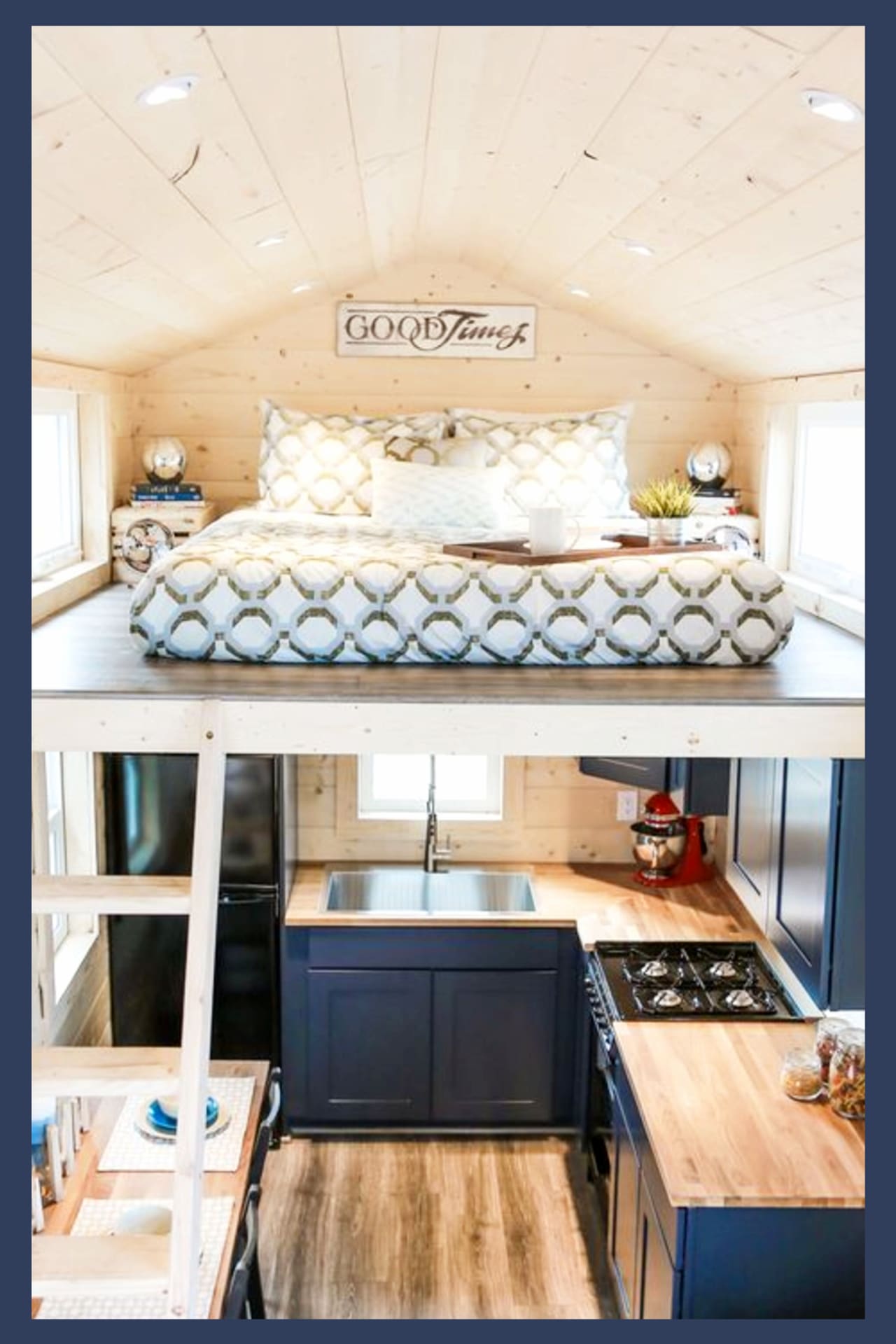 Let's look at some more creative and beautiful tiny house ideas…
Who Invented Tiny Houses?
A man named Jay Shafer is the responsible genius that came up with the idea of Tiny Houses! His company, known as Tumbleweed, is part of the small house movement.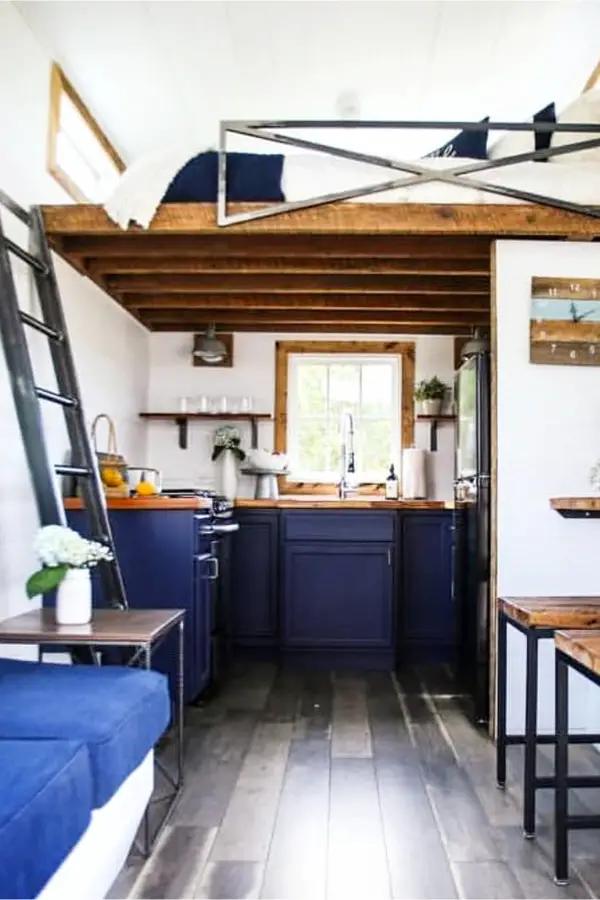 In 2002, He co-founded the Small House Society in Iowa City, Iowa. In 2003 he was commissioned by Gregory Paul Johnson to build The Mobile Hermitage, which became one of Tumbleweed's first commercially sold homes.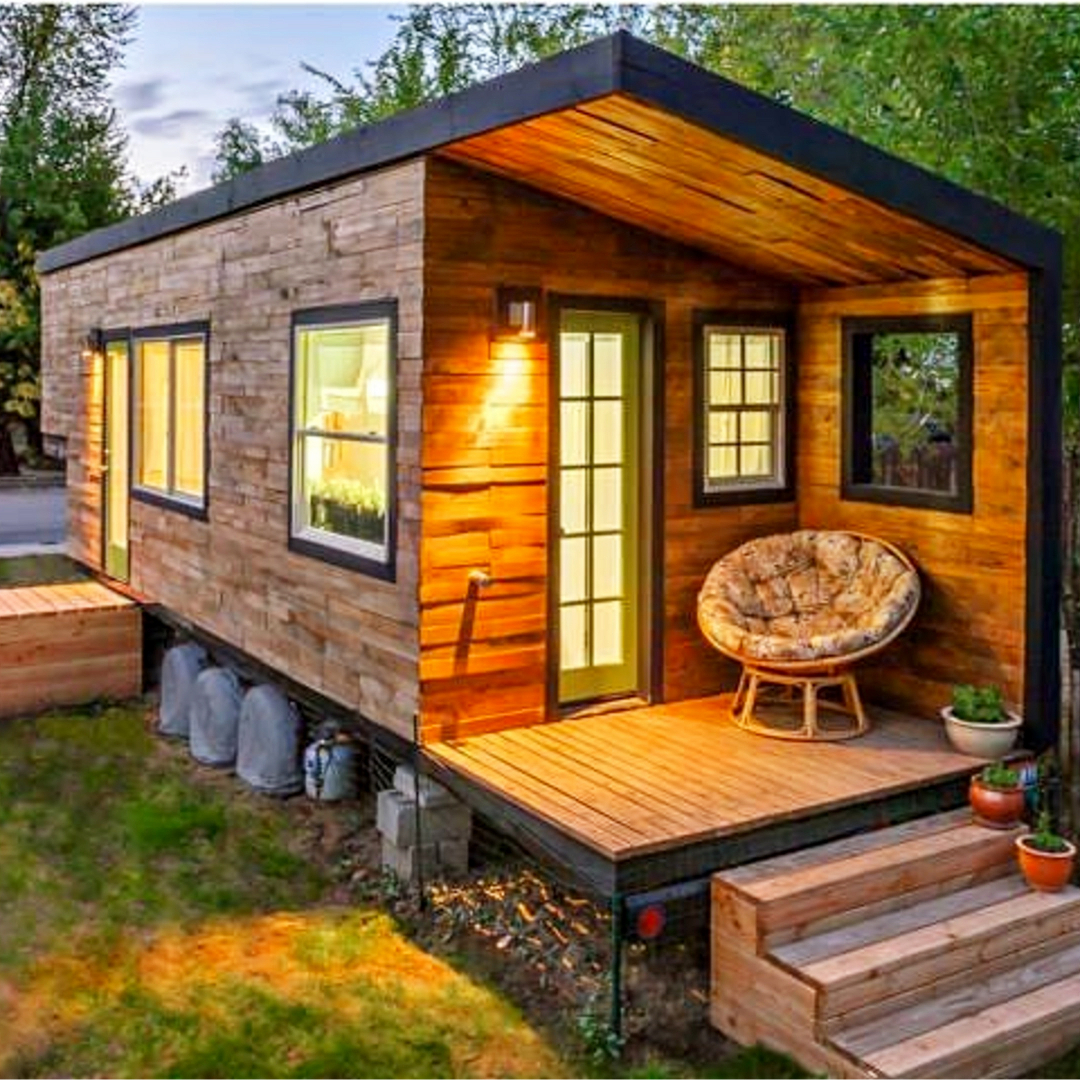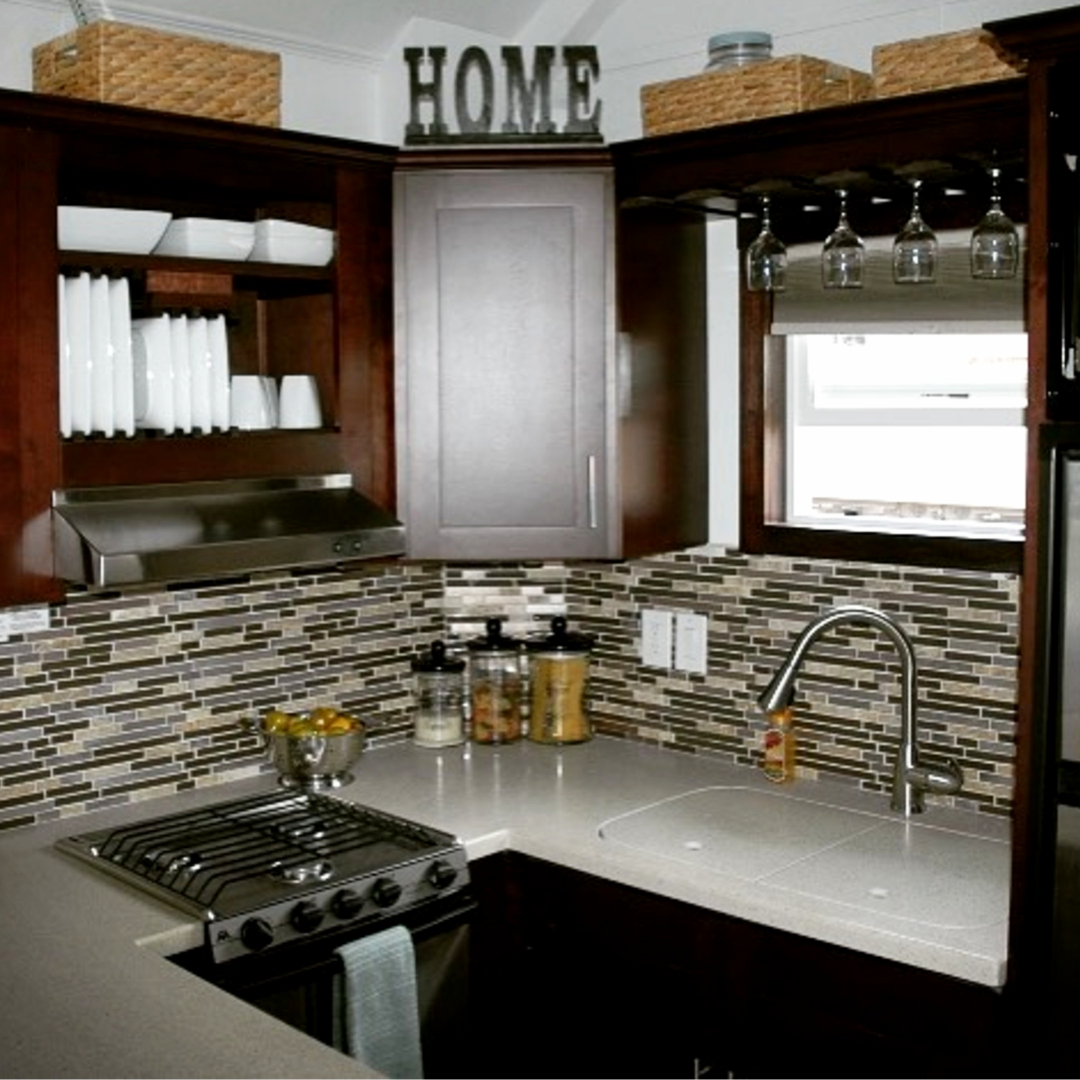 When Did Tiny Houses Get Popular?
Turns out to be that during the Katrina Hurricane disaster in 2005, Marianne Cusato developed 308 sq. ft. cottage constructions for the homeless victims and the small house movements bloomed.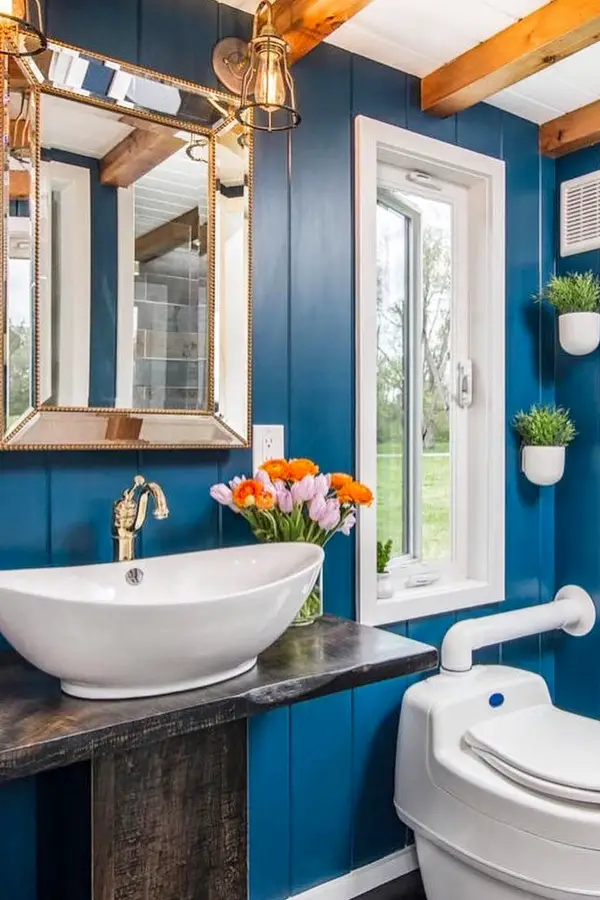 Tiny House Buying Tips
Identify the square footage you will need – remember, tiny house living is all about the whole "less is more" mentality and you want to make every square inch count.
Visit local pre-fab buildings to get the feel of your minimum requirement or rent out a Tiny House for a week-end to make an assessment and experience your hands-on living inside a Tiny House.
Then start brainstorming and planning the set-up and your storage needs. Slowly, but surely you will start forming your image of the interior and exterior of your Tiny House.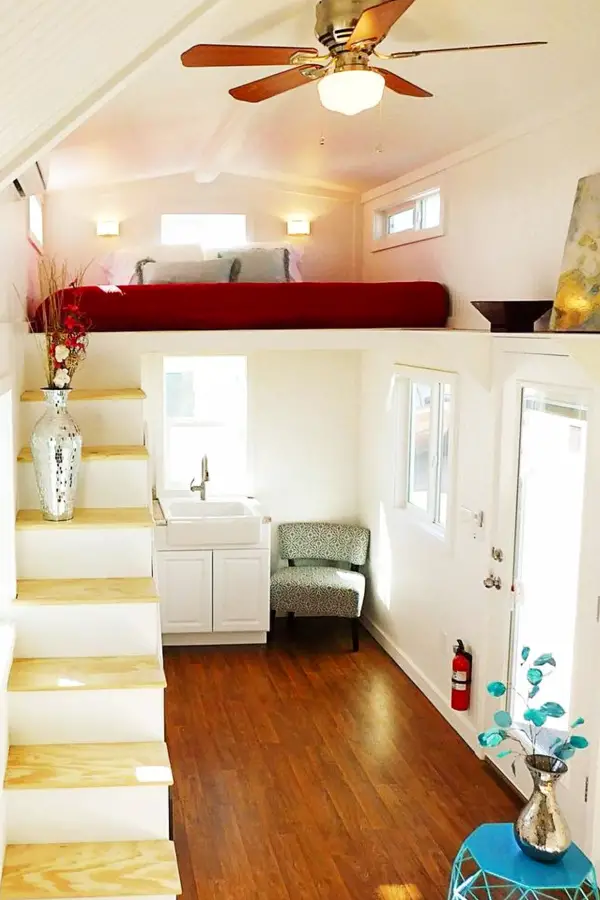 A pre-fab building of 320 sq. ft. is quite big enough to make it comfortable and the transition from big to small very easy. Some even include all appliances and HVAC systems. All you need to do is pay for the building (approximately $35K), plus taxes and transportation. Another alternative is to contact a builder of your choice.
You also need to research the State laws and requirements for these Tiny Houses. A good resource of information is through The American Tiny House Association.
There are several different resources and websites that sell plans, workshops, existing real estate for sale or even rentals. So these small homes are here to stay for a long time and a definite solution for not paying mortgage for 30 or 40 years.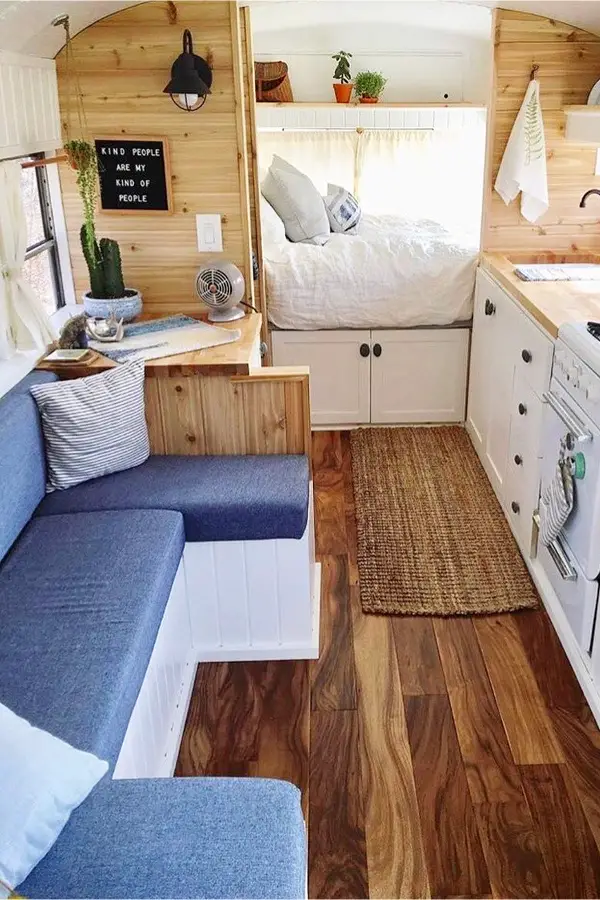 Tiny Houses-Floor Plans
Picture yourself living inside a tiny house and exactly what you expect – and need – in order to feel and be comfortable. When it comes to tiny houses, floor plans are available everywhere online. Here are some floor plans for tiny houses to look at: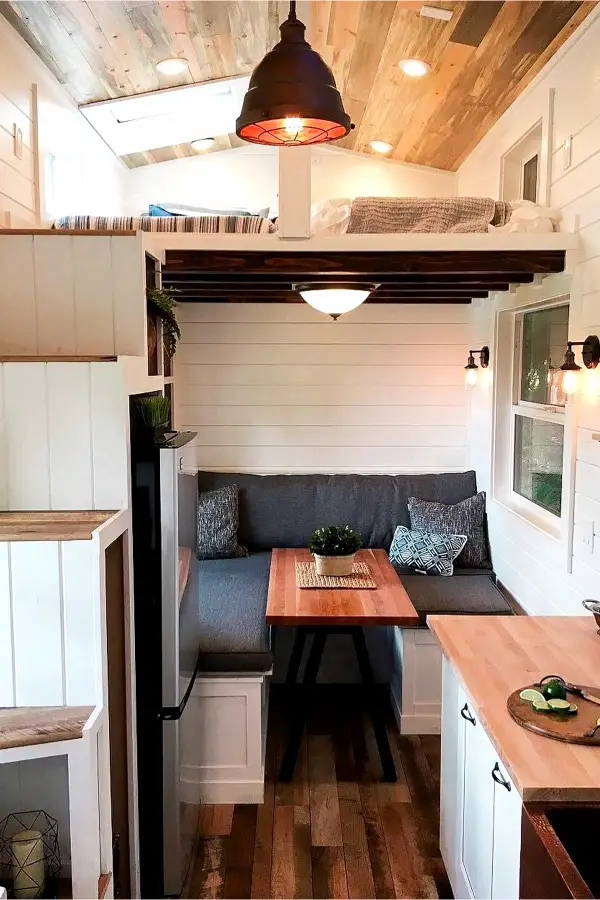 Let's entertain our thoughts right now… think of having enough kitchen cabinets, how you'll organize the pantry, a small range with oven, enough counter space for preparing foods, a small sink, closets for your bedroom, and where would you squeeze in your washer/dryer combo to create a laundry nook, oh… and don't forget your bathroom storage needs.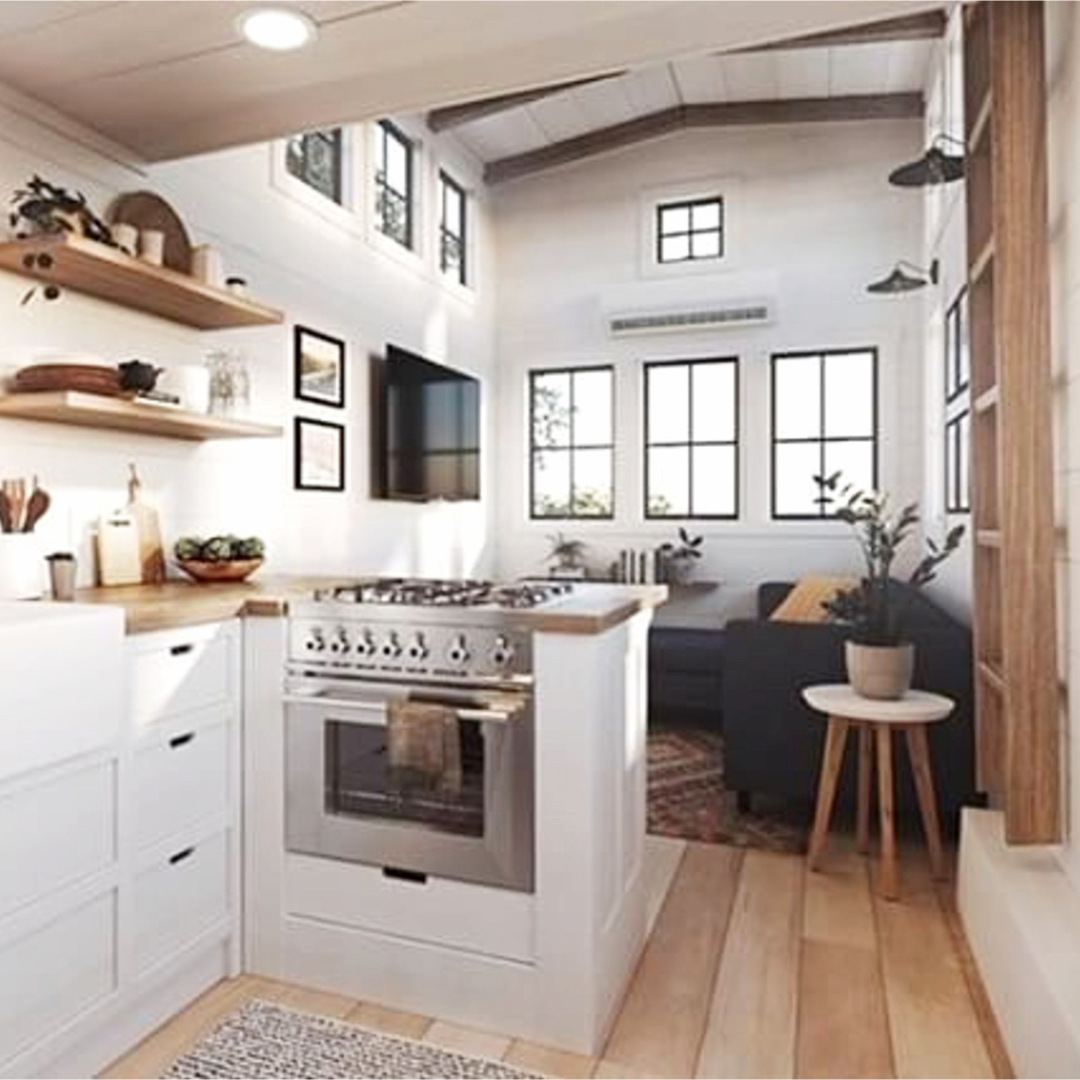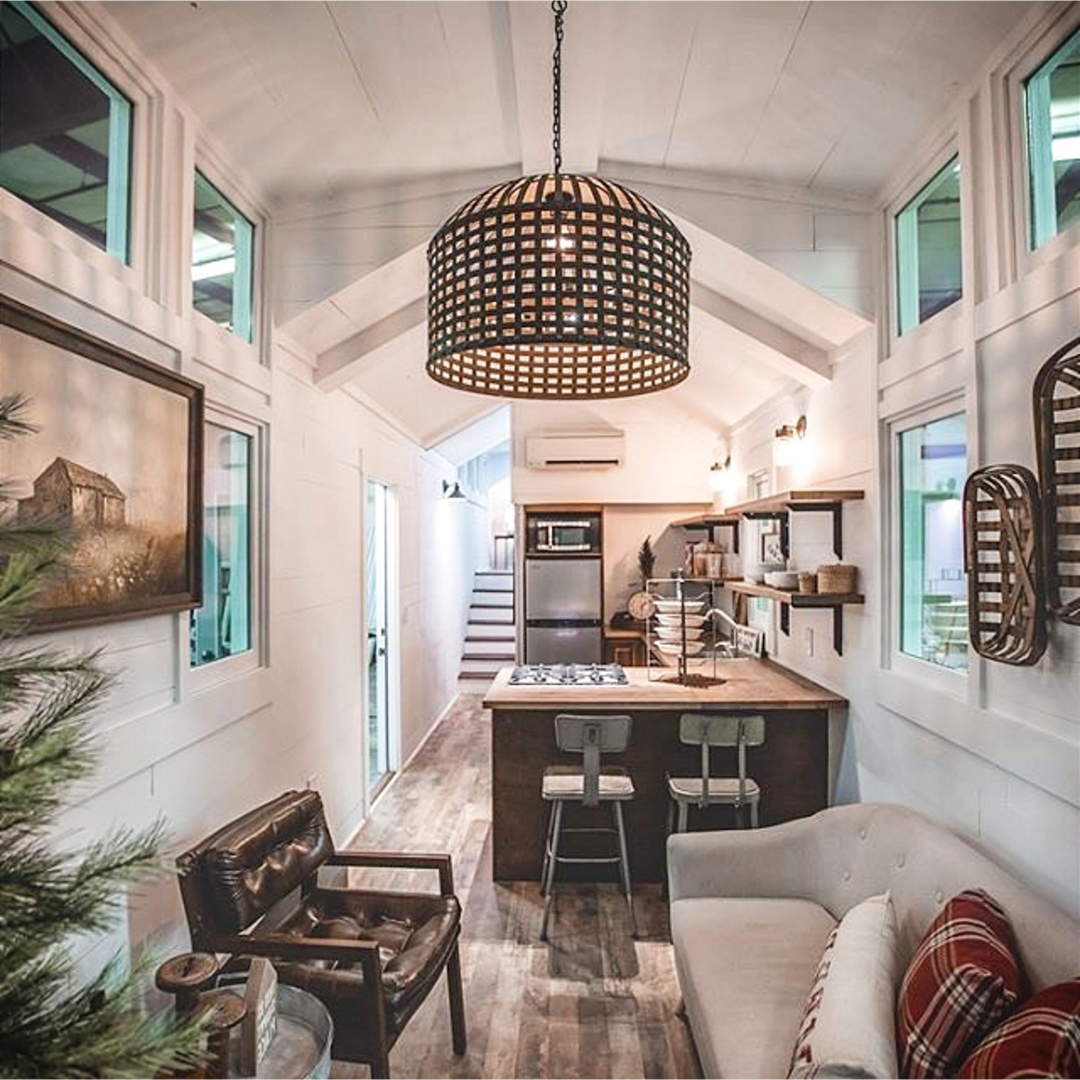 Small Laundry Room Ideas (on a BUDGET) – Laundry room organization and small laundry room ideas. These laundry room makeover pictures are amazing before and after laundry area makeovers. Use floating shelves and over laundry room shelving to make more space in a tiny laundry room closet, laundry area, utility closet or laundry nook.
Do you want a loft or same floor bedroom? If you have a loft, how will you want your stairway? Will you have storage underneath or within your stairway?
As for your living room area in your tiny house, get into creative gear for saving space with a small sofa with drawers or underneath storage, maybe a drop-leaf table for dining or working with a laptop.
Continue to work on all your ideas by jotting them down. Then with all your ideas prepare a layout drawing and include measurements.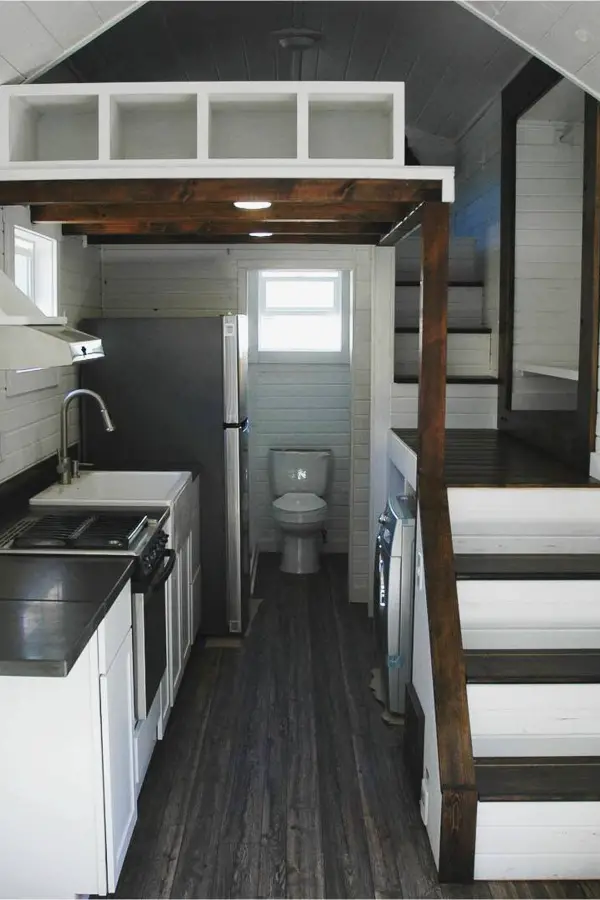 Inside Tiny Houses
Let's take a look at pictures INSIDE tiny houses! This quick video gives you a walk-thru tour inside 8 tiny houses that are sure to give you great ideas and inspiration for YOUR tiny house.
Furniture For Tiny Houses
There are many small-scale furniture ideas out there for tiny houses that save floor area.
Sofas with storage drawers, corner desks, floating desks, drop leaf folding tables, storage trunks, Murphy beds, bed that slide out or up and down from the ceiling any many many more.
The truth is that, whether it be inside a tiny house or not, these are also great space saving ideas for small apartments, small rooms, sun rooms, dorm rooms, guest houses, dens and even studios.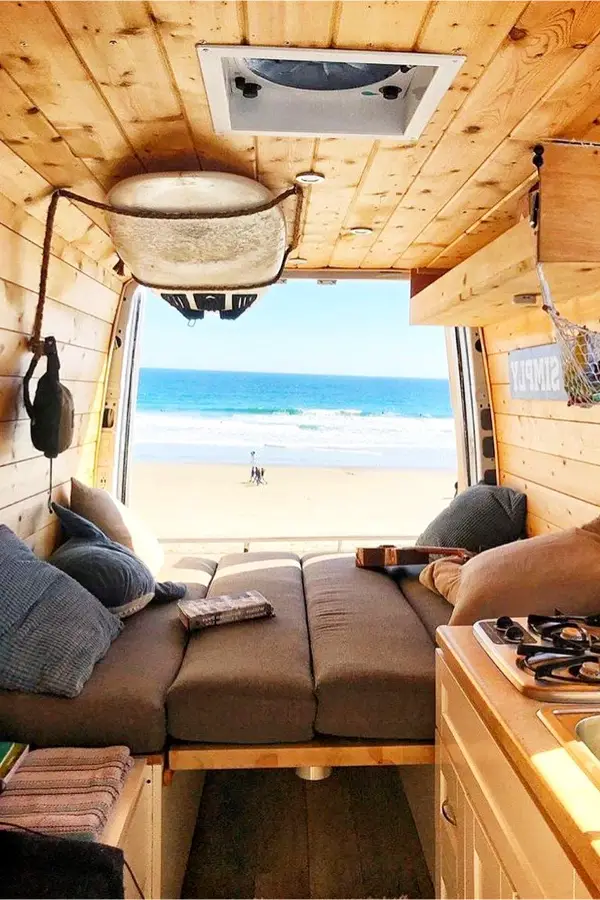 Many innovating and creative storage solutions come to life everyday from different sources and all because of the need for them. Very well said by Plato "necessity is the mother of invention".
Genius Small Space Storage Hacks & Ideas * Organizing clutter but have limited room in your small space to work with? Below you will find 73+ simply genius clutter storage solutions ideas and hacks for small spaces. Many of the small space storage solutions below had me thinking: "Why didn't *I* think of that?!?!
There are MANY ways to organize a small house with NO storage space – you just have to get creative.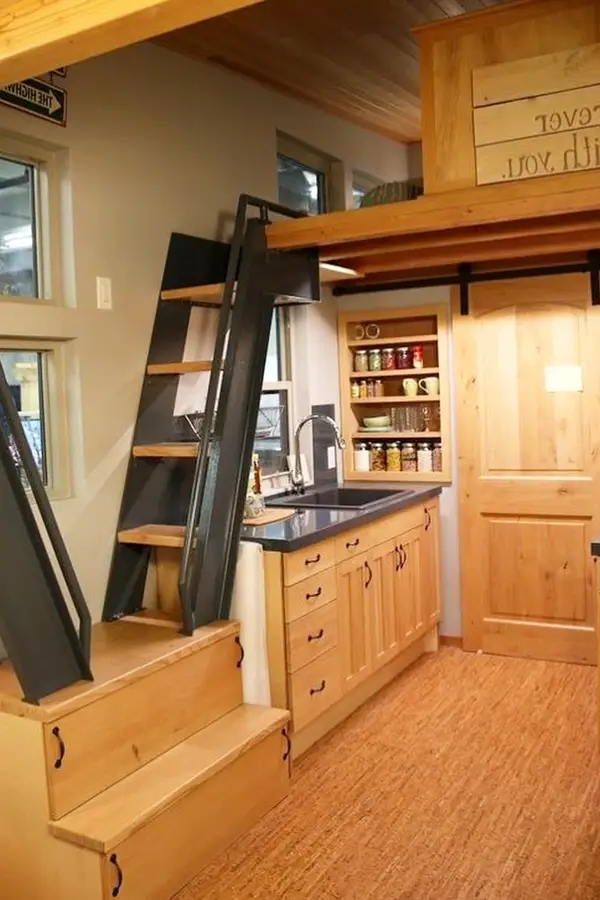 Is Tiny House Living Right For YOU?
I recently read an article titled Dear People Who Live in Tiny Houses by Lauren Modery where she wrote this article on Tiny Houses, and brought up some crude realities of living inside a Tiny House that weren't so great, but the truth is that depending on the size of the tiny house you buy, these little homes could be custom made to be very comfortable and efficient.
Small Spaces Organization Tips And Tricks, Even With No Storage! Home organization hacks for small spaces and storage spaces. Simply brilliant storage hacks and storage solutions for small spaces (even if you're on a budget). Let's get organized with these small closet organization ideas, bedroom ideas for small rooms, tips …
You will enjoy many good experiences like, being able to take off whenever you please for traveling, enjoy mortgage freedom, pay very low utilities and get billed for less property taxes. Without a doubt, one big blessing!
But, in the end, it all comes down to planning ahead wisely by staying within your budget and making sure your expectations are met.
Last updated on November 25, 2023 9:58 pm
Let's take a look at some creative DIY storage solutions for small spaces – from Small Rooms, Small Houses, Apartments, Cottages and Condos to tiny kitchens, small laundry rooms, small bedrooms and more. I think these below are brilliant storage hacks and organization ideas to get more room for organizing clutter and other your other stuff without spending a ton of money.