---
Redecorating My Bedroom In Dusty Rose Pink Colors •
These dusty pink bedroom ideas are GORGEOUS! I just love the rose gold and blush pink color scheme ideas for our guest bedroom and have picked a few of my favorites below.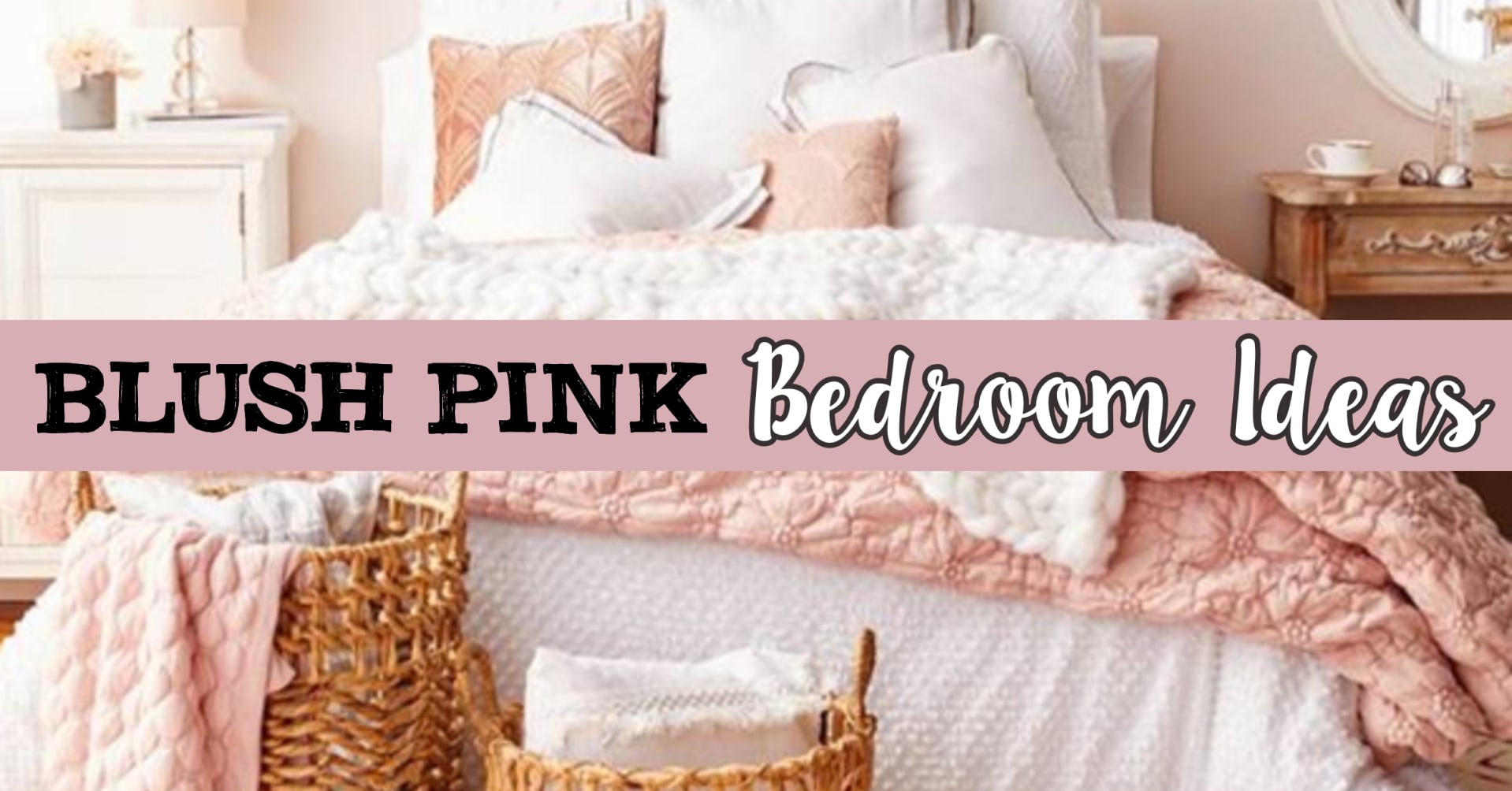 ---
Updated on August 26, 2021
posts may contain affiliate links -Enjoy and feel free to share with your friends!
---
I really like pink and white bedroom ideas, but for our master bedroom, it's a bit too "girly" for my hubby.
BUT, a blush pink bedroom is perfect for our guest room – with blush pink walls! Or maybe grey and blush pink!
Just LOOK at these gorgeous ideas for a dusty rose bedroom (or blush pink… rose gold… whatever color you want to call it):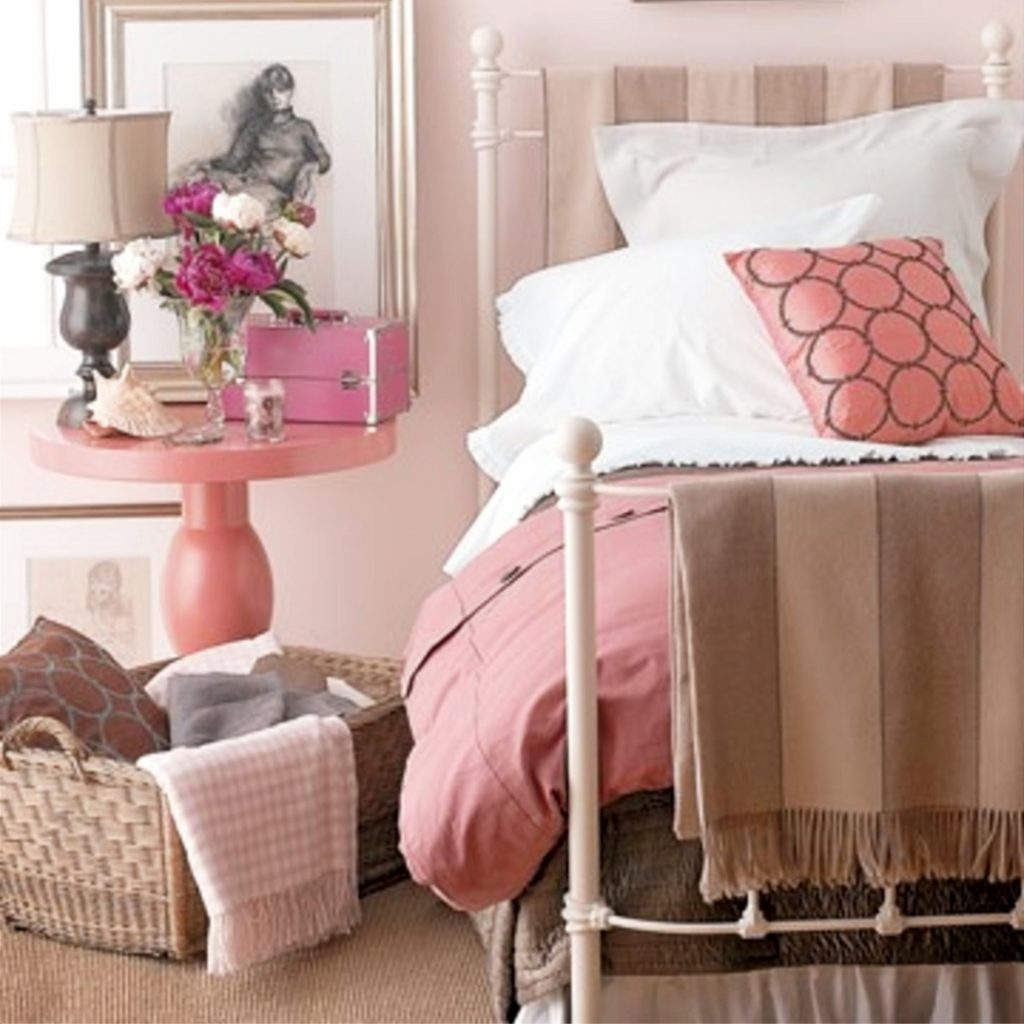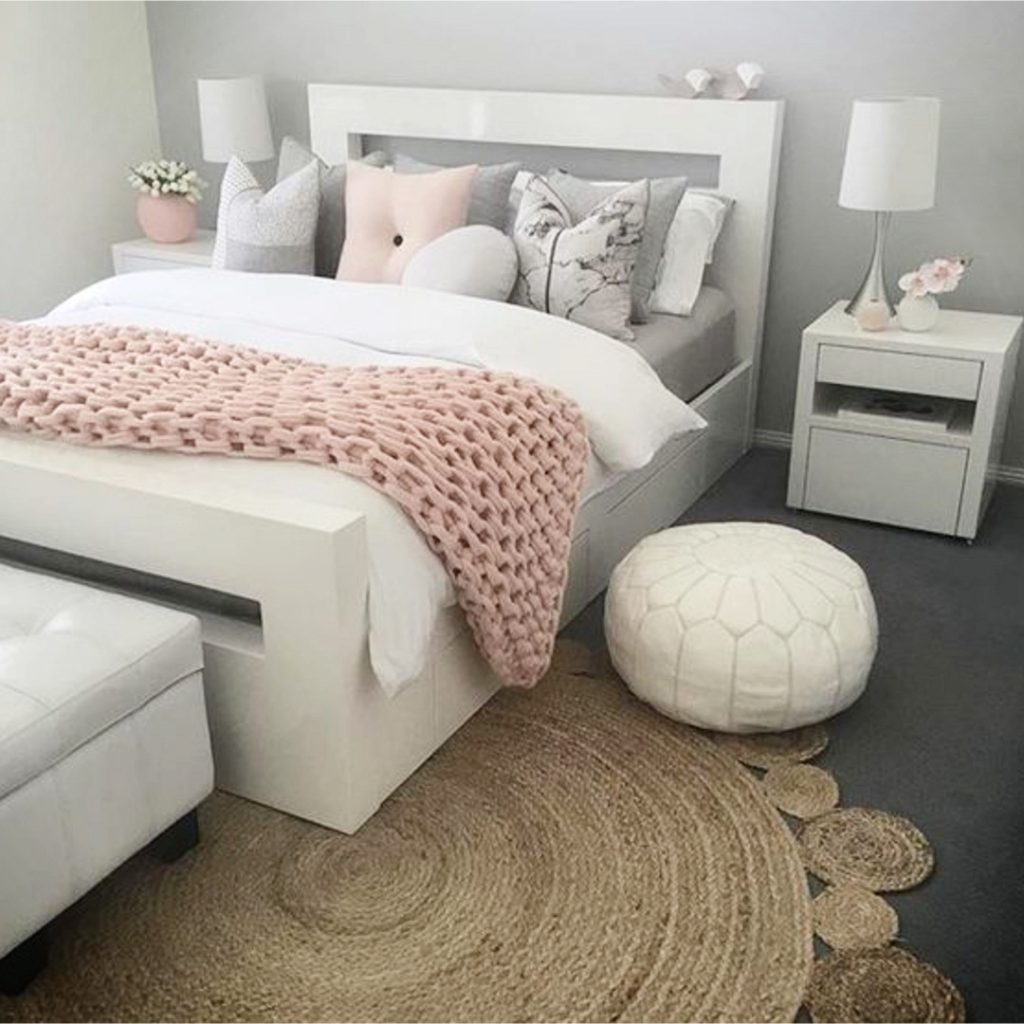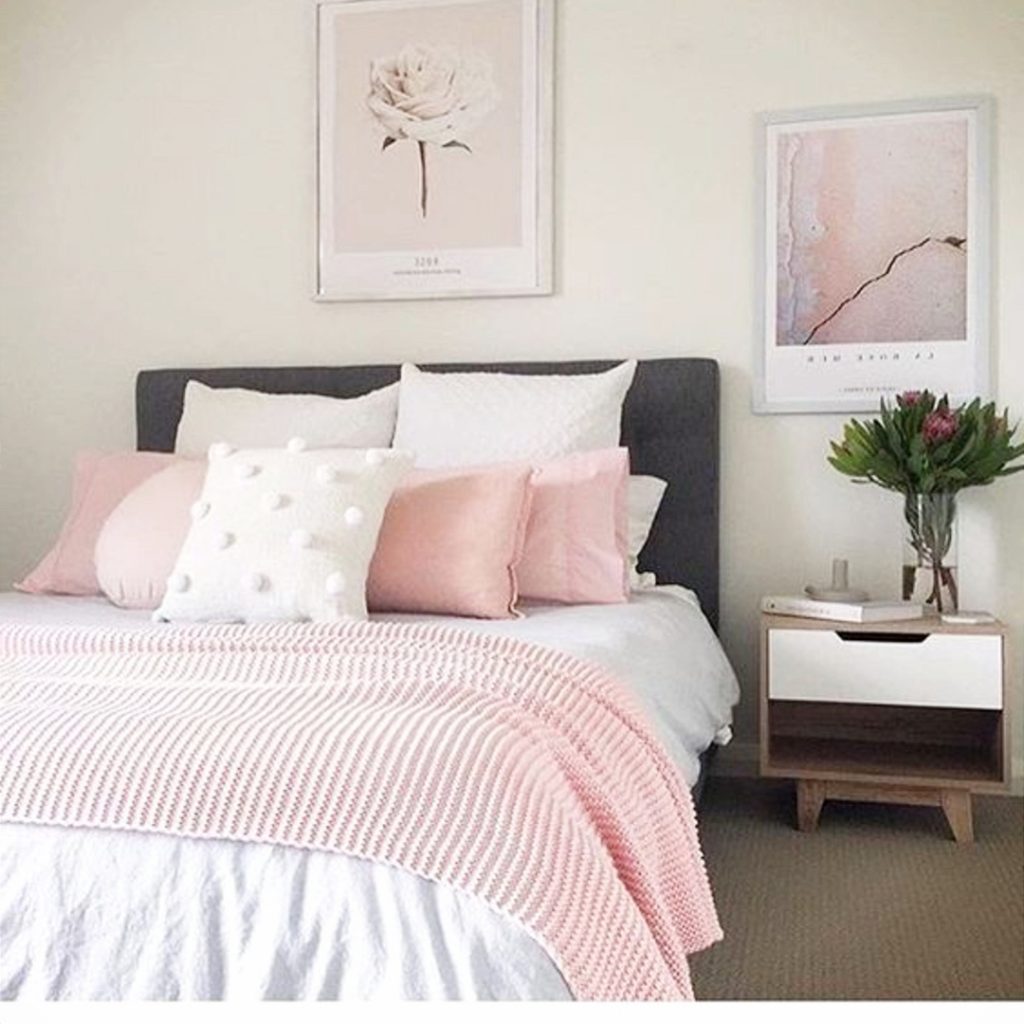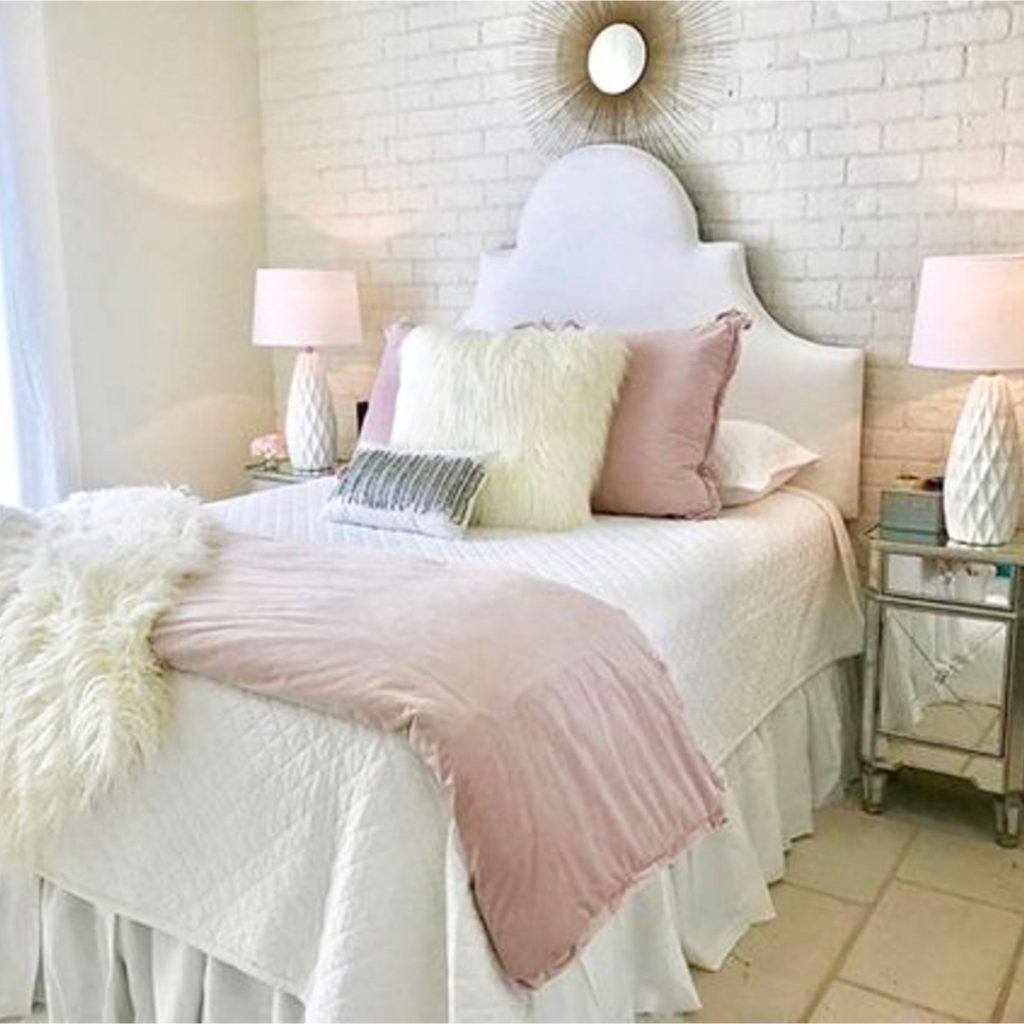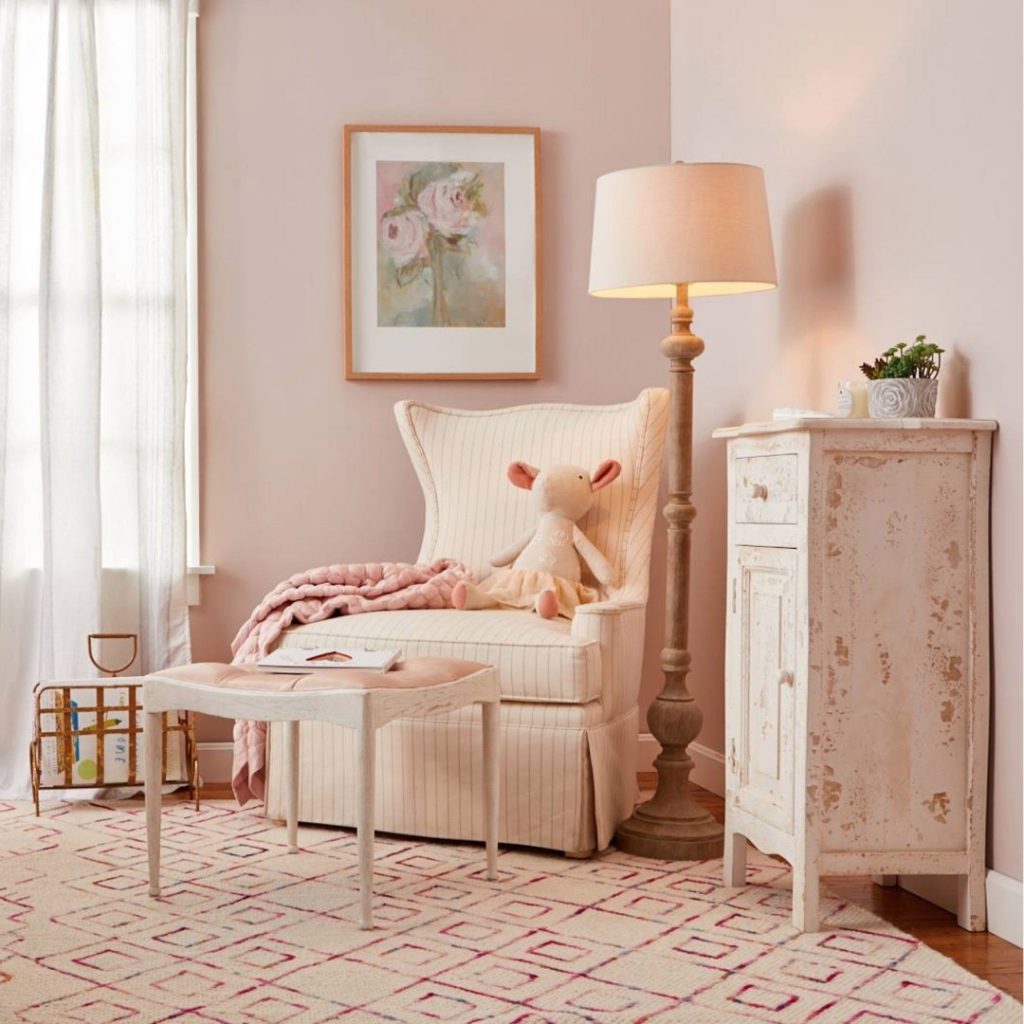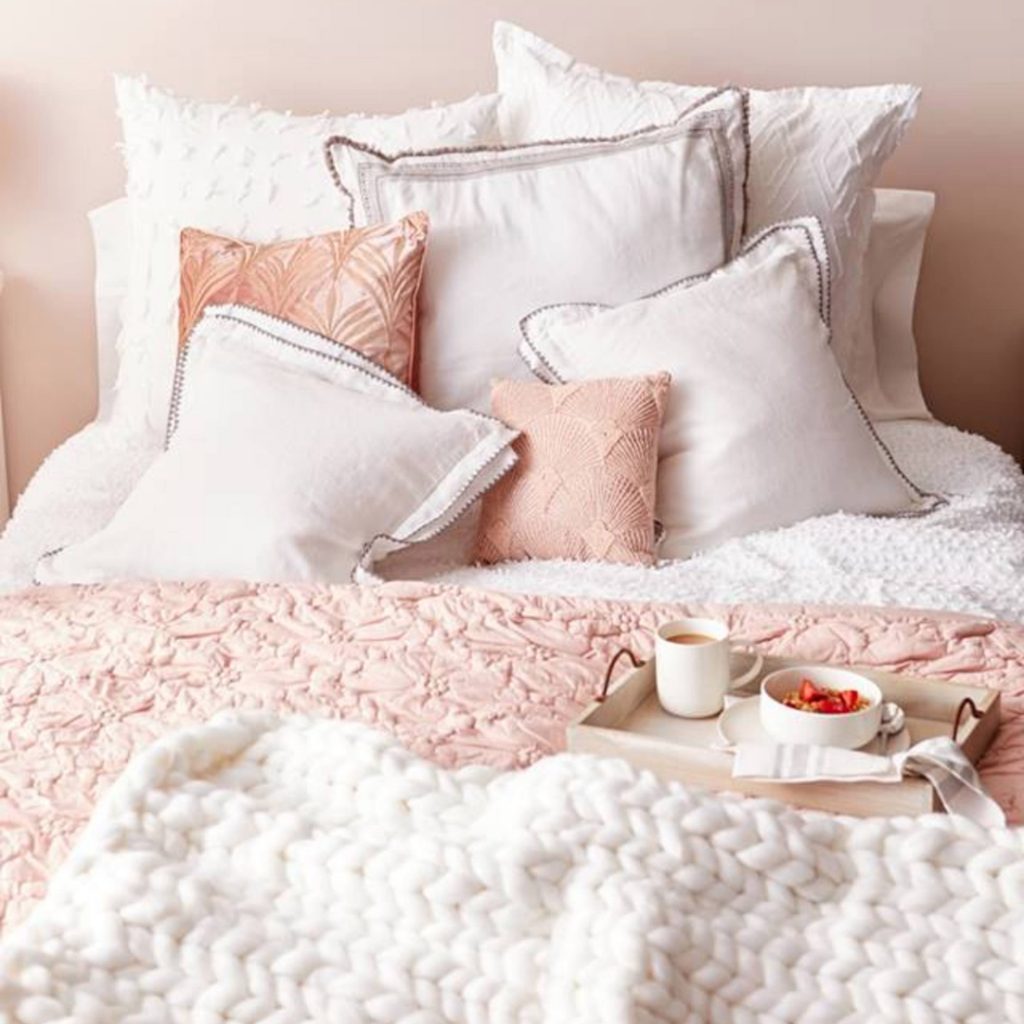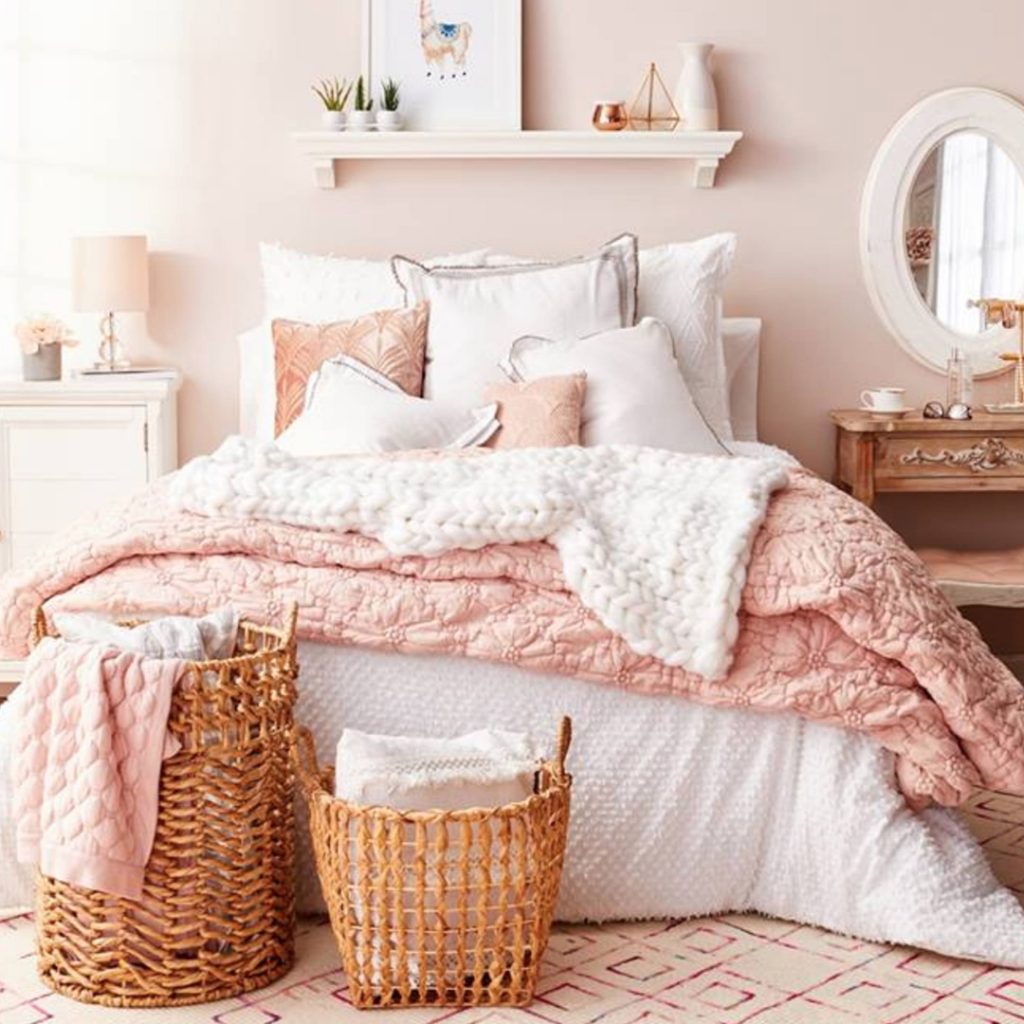 While all of those ideas above are beautiful, below are pictures of my FAVORITE blush pink/ dusty rose bedroom ideas.
Isn't this bedroom just stunning?!?!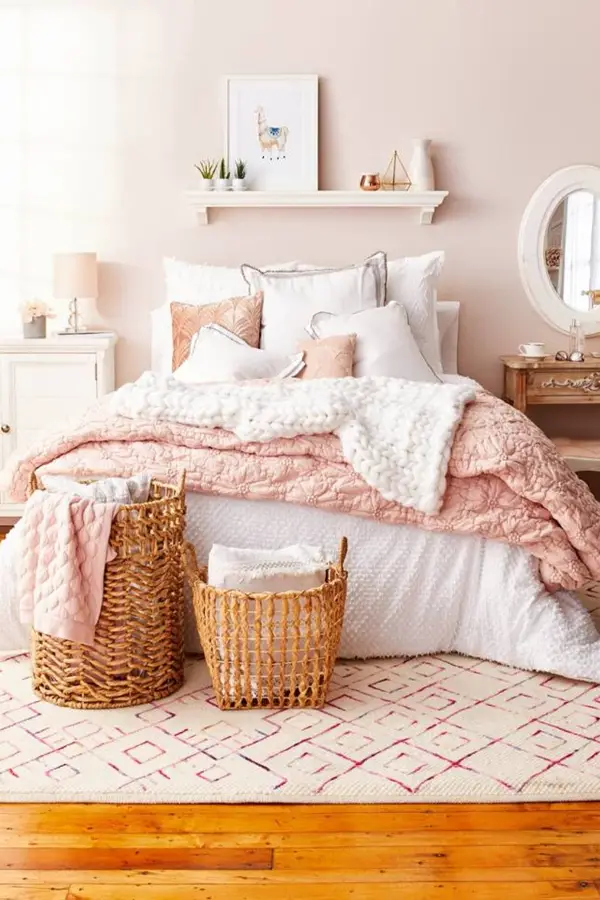 However, actually FINDING the bedding items has been super challenging!
Here are options I've found for the blush pink quilt: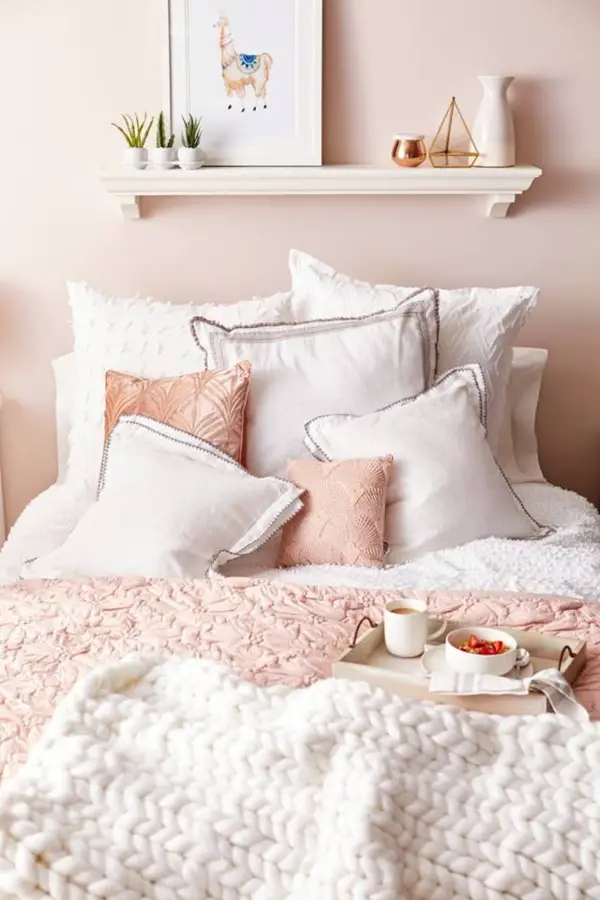 And here are options for the chunky white throw: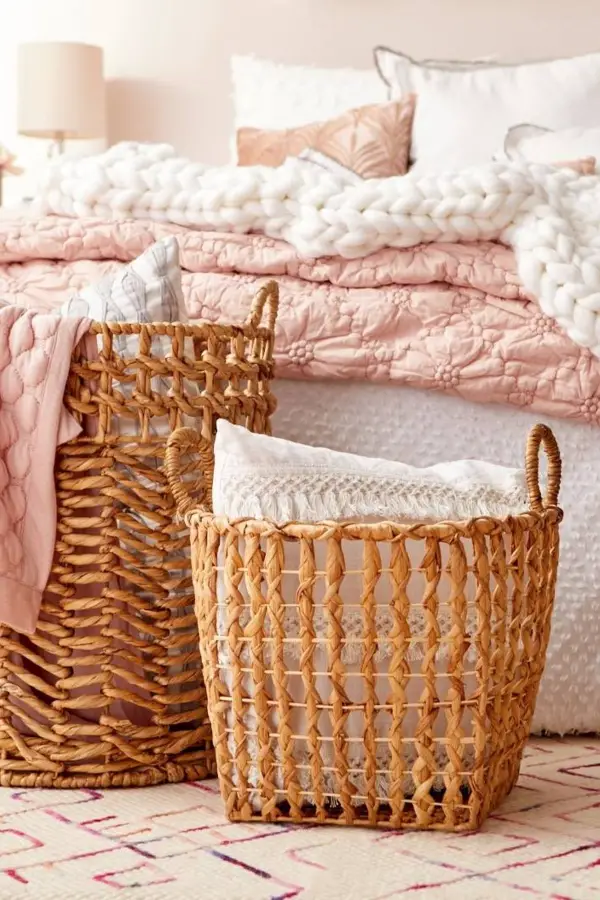 and here are some similar quilt baskets I've found: