---
Cool Things To Make With Empty Jack Daniel's Whiskey Bottles –
I love all these ideas for upcycling empty Jack Daniels bottles and turning those empty whiskey bottles into useful and beautiful decor and household items! Some folks are SO clever and creative – just look at the cool things you can make with a Jack Daniels bottle!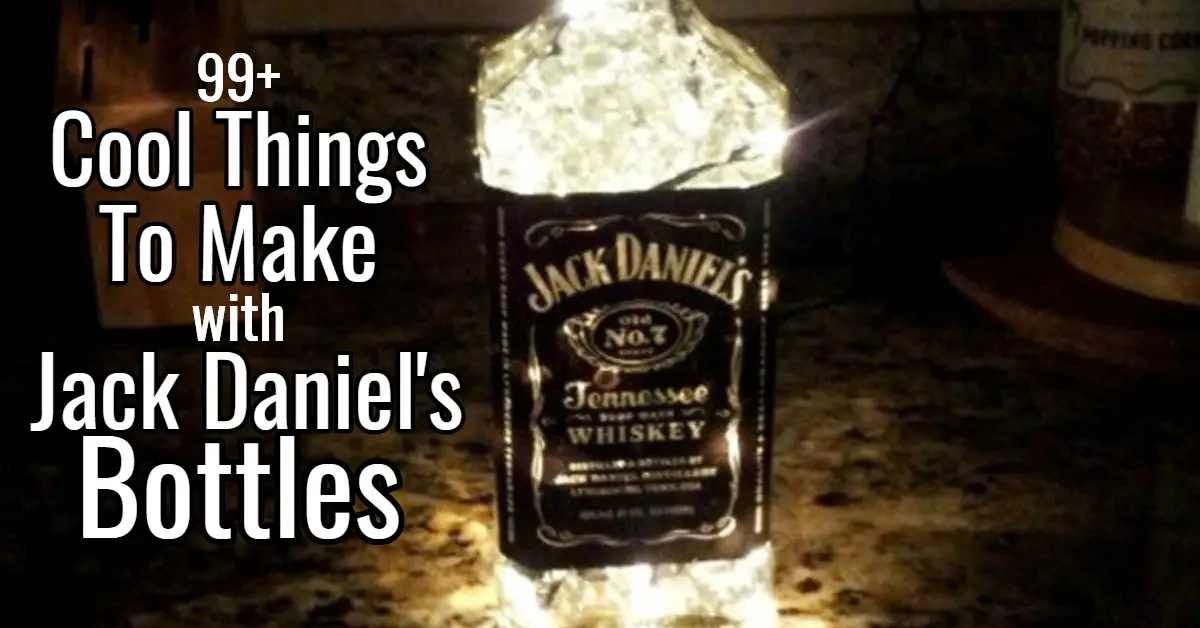 Did you know you can turn a Jack Daniels bottle into a lamp? A soap dispenser? A bird feeder? Salt and pepper shakers? Heck, you can even make water spray bottles out of old Jack Daniels bottles!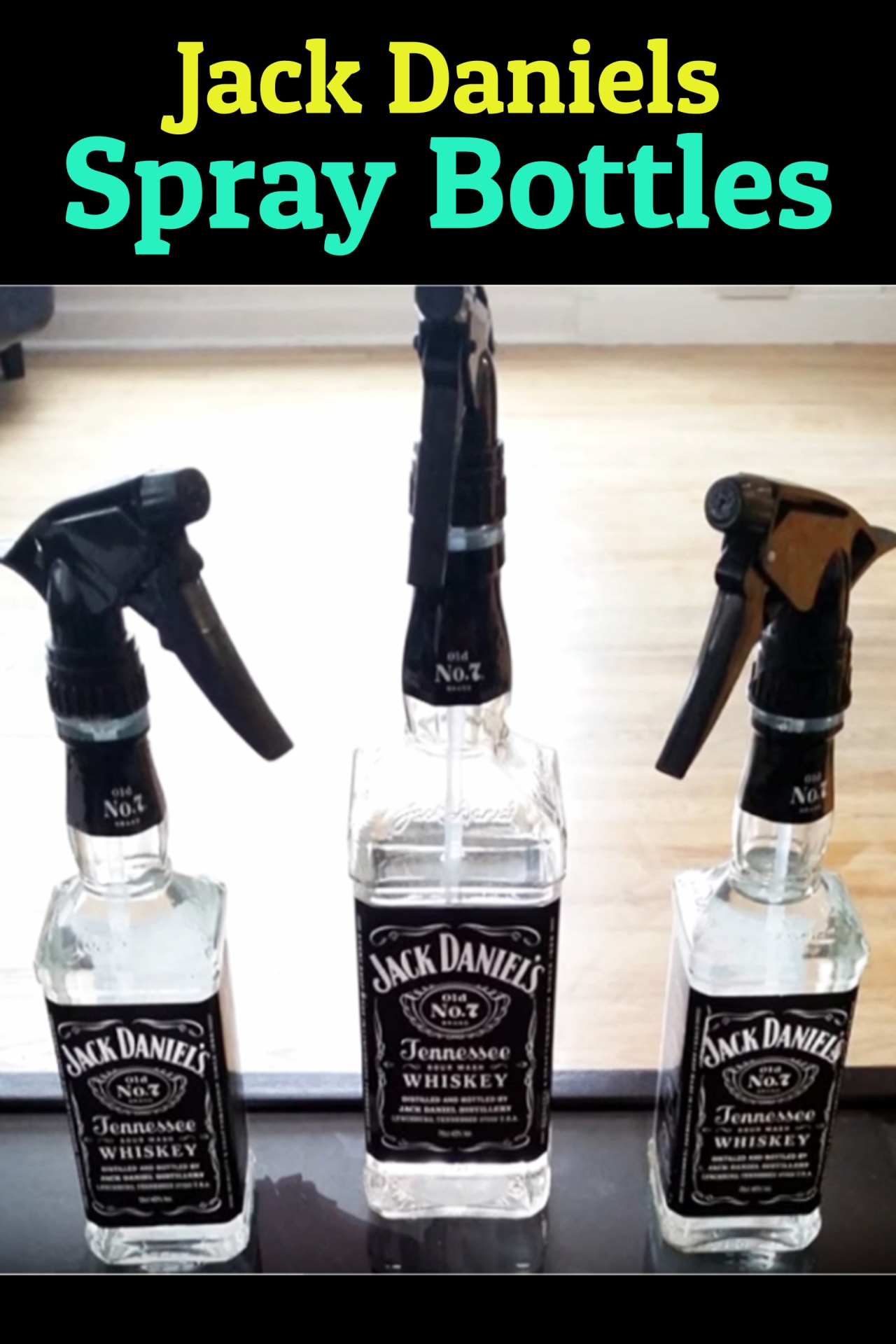 Just look at these pictures below and you'll see some really unique and creative DIY uses for Jack Daniels bottles.
Our favorite? This Jack Daniels Cake!
We also LOVE these whiskey bottle Halloween craft ideas – what cute, and CHEAP, simple DIY Halloween decorations!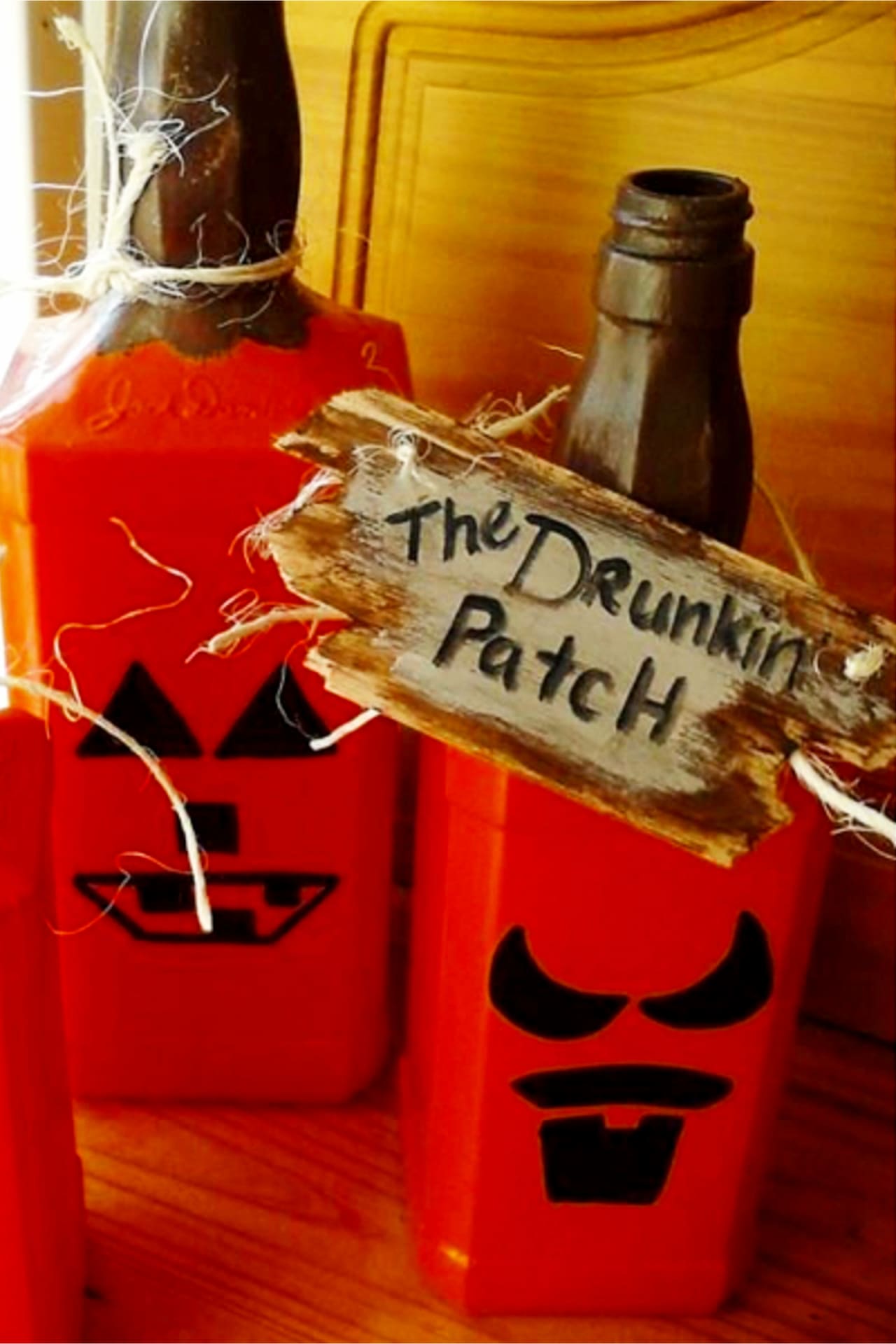 There are so many unique and pretty easy whisky bottle crafts of gifts and decor ideas you can make with old, empty Jack Daniel's bottles.
Let's look at some more ideas (btw, we LOVE the Jack Daniels
Let's take a look at some more DIY home decor ideas that you can make with old bottles.
Like this empty bottle craft idea: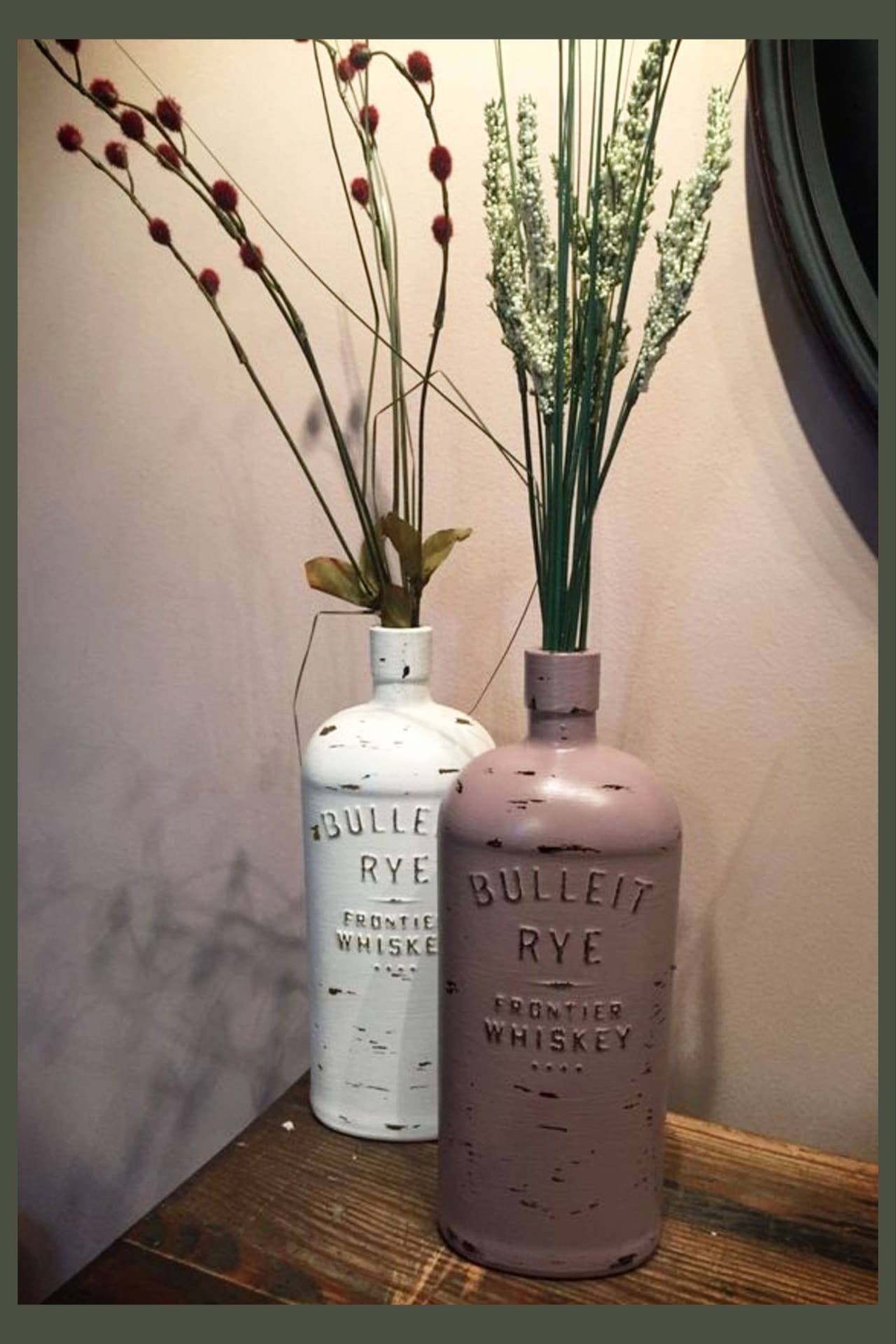 Empty Bottle Crafts
Empty bottle crafts are one of our favorite CHEAP ways to do some DIY decorating in your home. You can decorate empty plastic bottles or glass bottles – the sky is the limit. Below are some super creative things to do with glass bottles (especially if you like to decorate glass bottles with paint). If you've ever wondered how to use glass bottles for decoration, as gifts or as cheap decor items, here are some really creative ideas.
---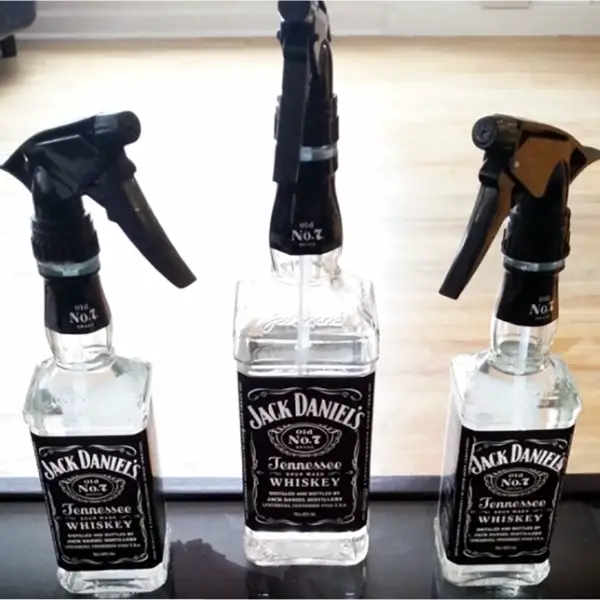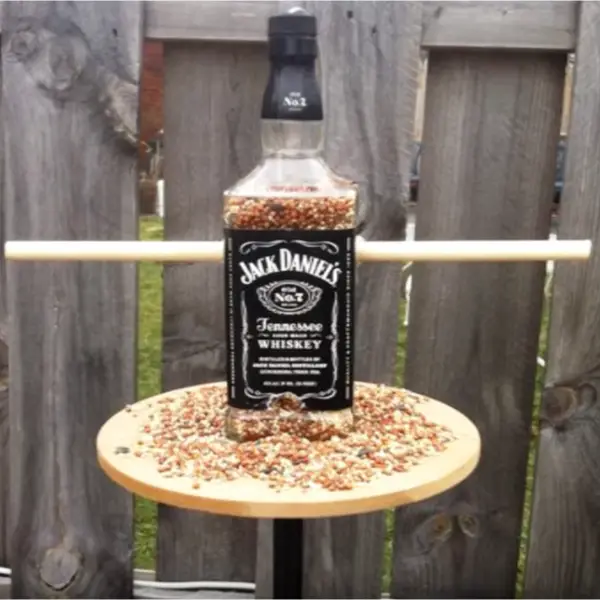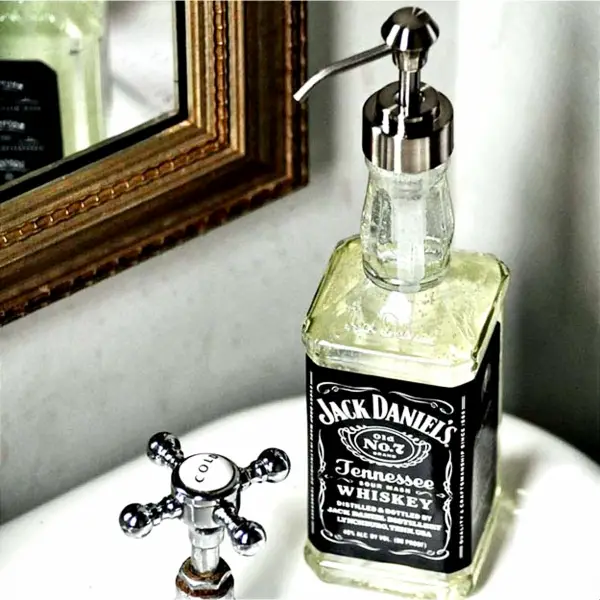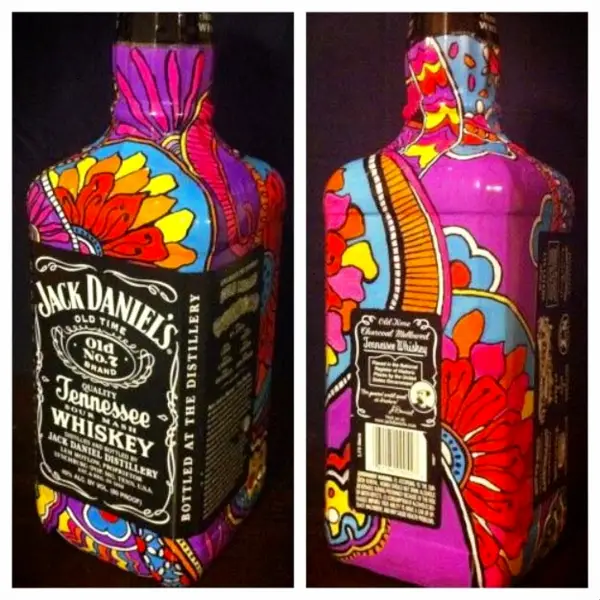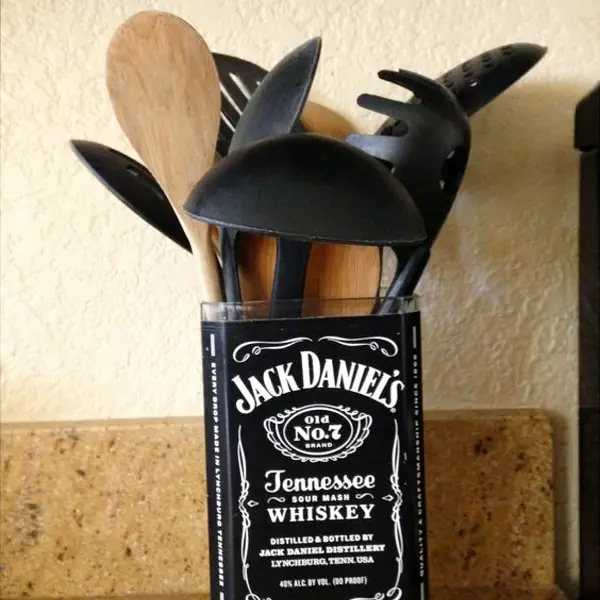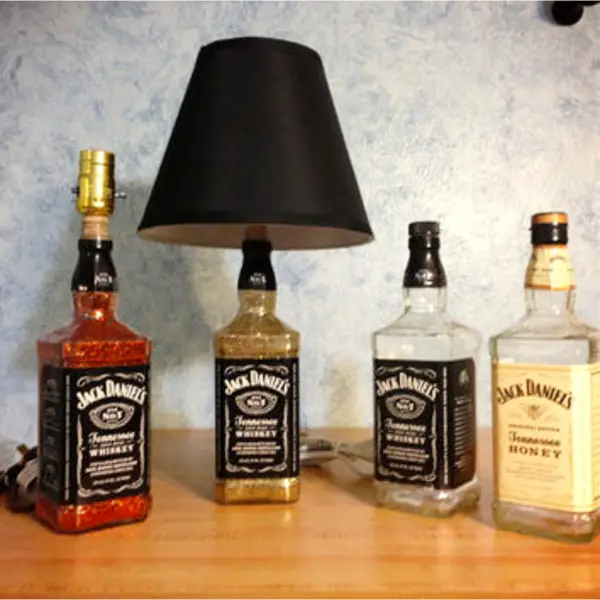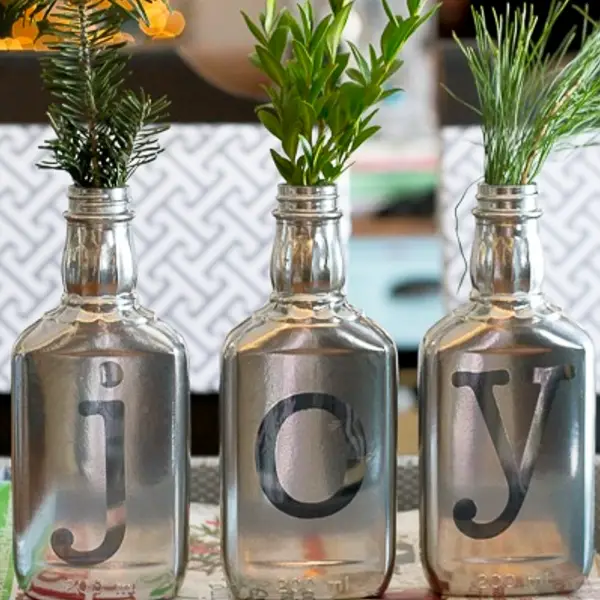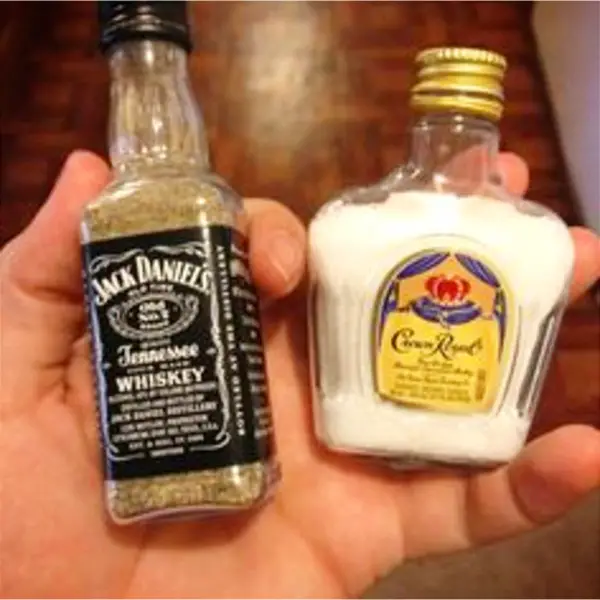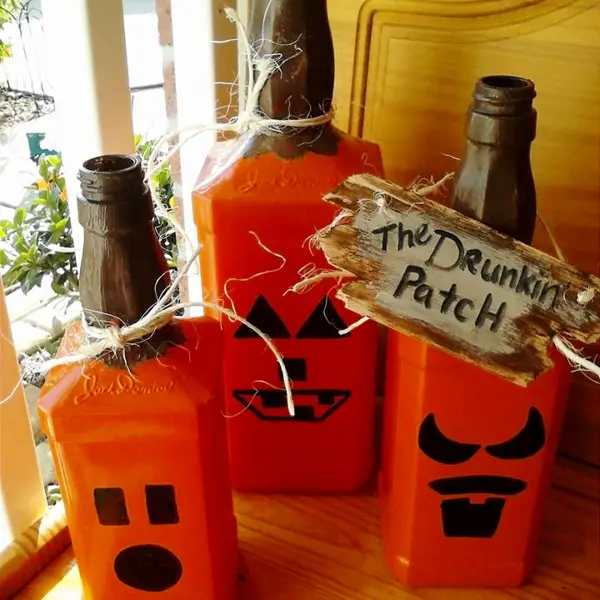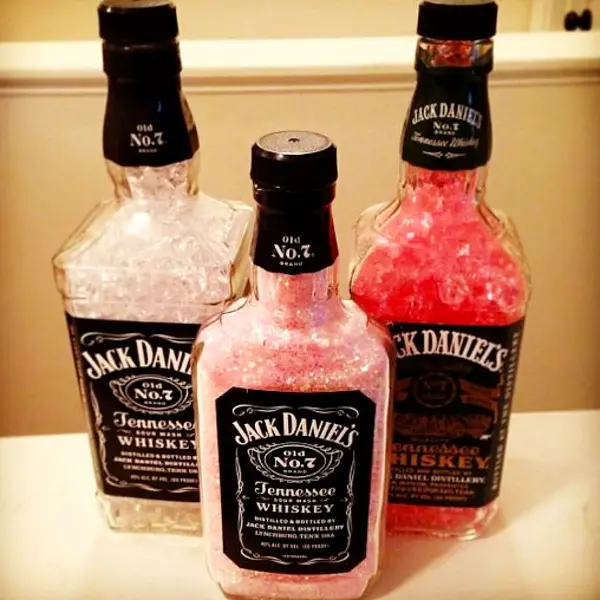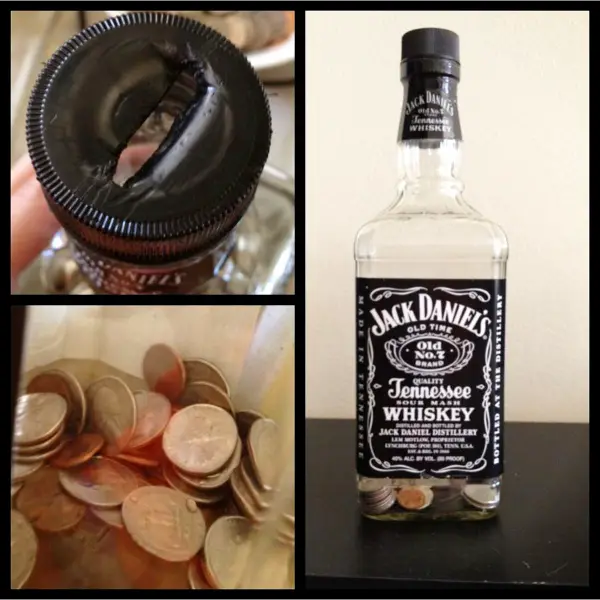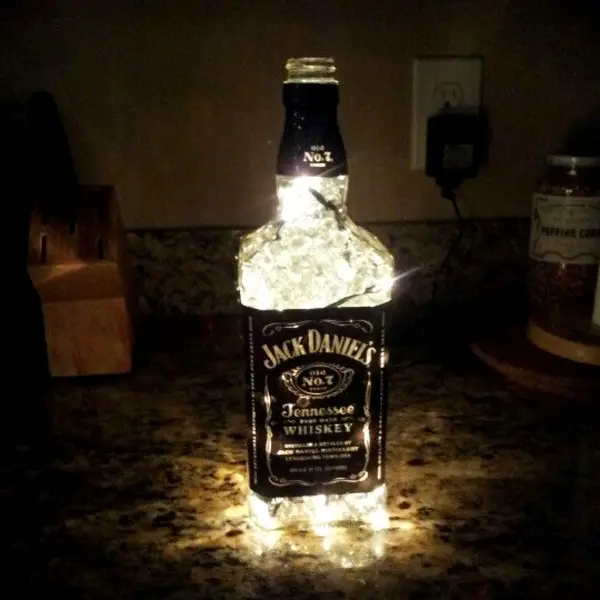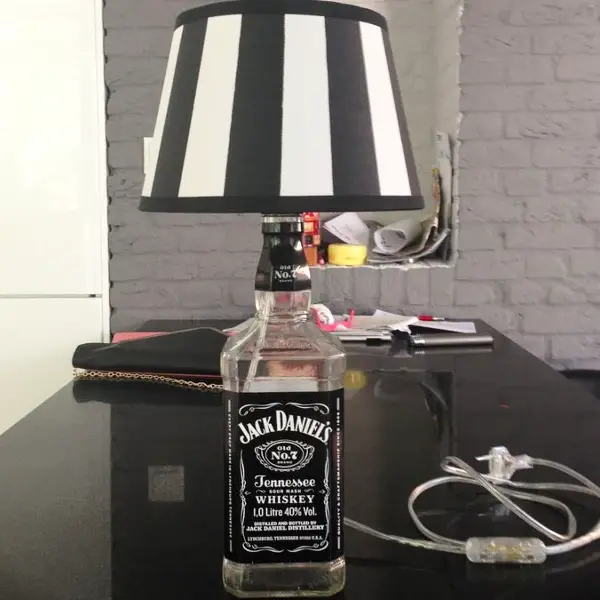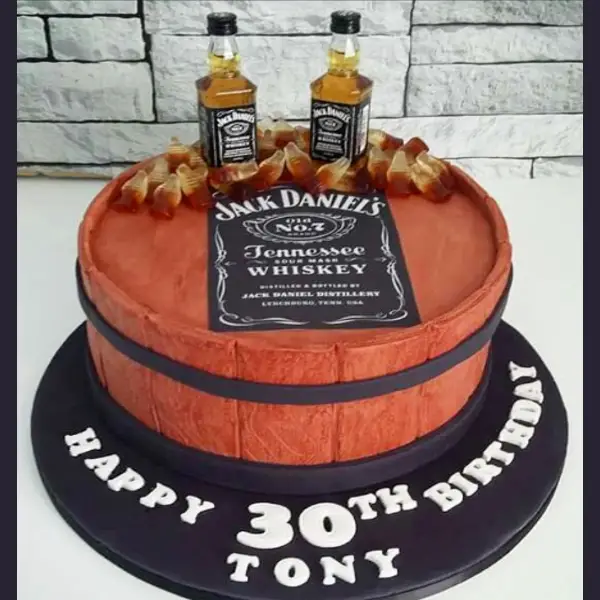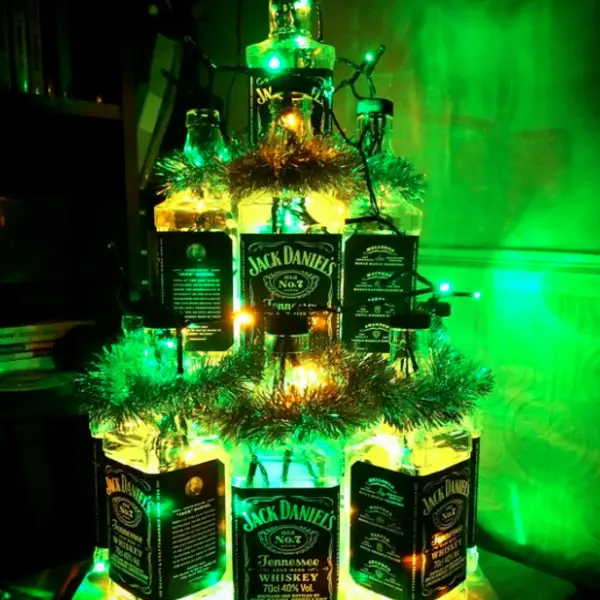 More DIY Jack Daniel's Craft Ideas
If you're wondering what to make with your Jack Daniels bottles, you are sure to find some great ideas below. These DIY Jack Daniels bottle ideas are super creative (and would also add a unique touch to a housewarming gift basket too!)
I LOVE this whiskey bottle craft idea, don't you?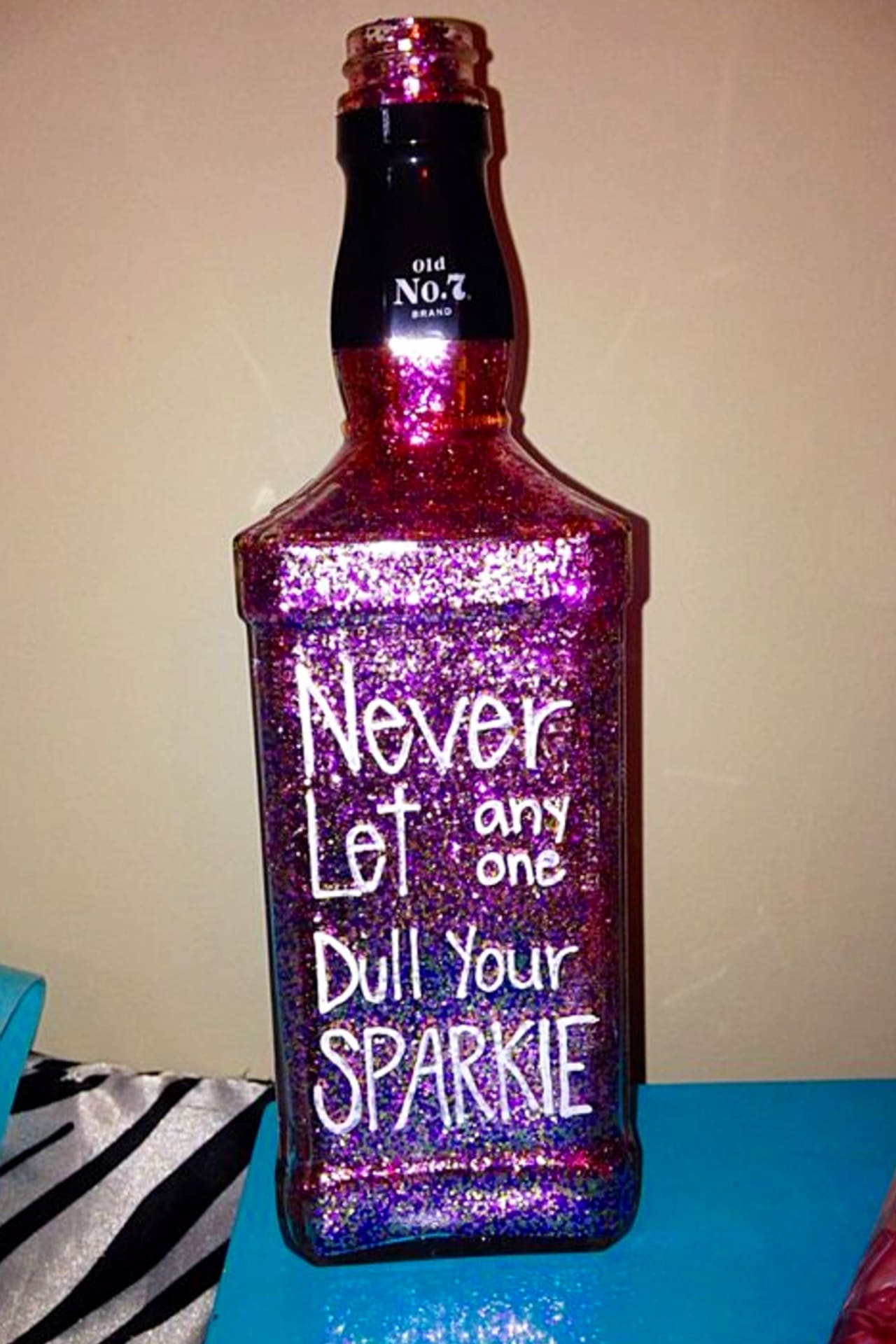 This Jack Daniel's lamp is really awesome, and super simple to make. Just take an empty old whiskey bottle, pop in some battery-powered fairy lights and you're good to go.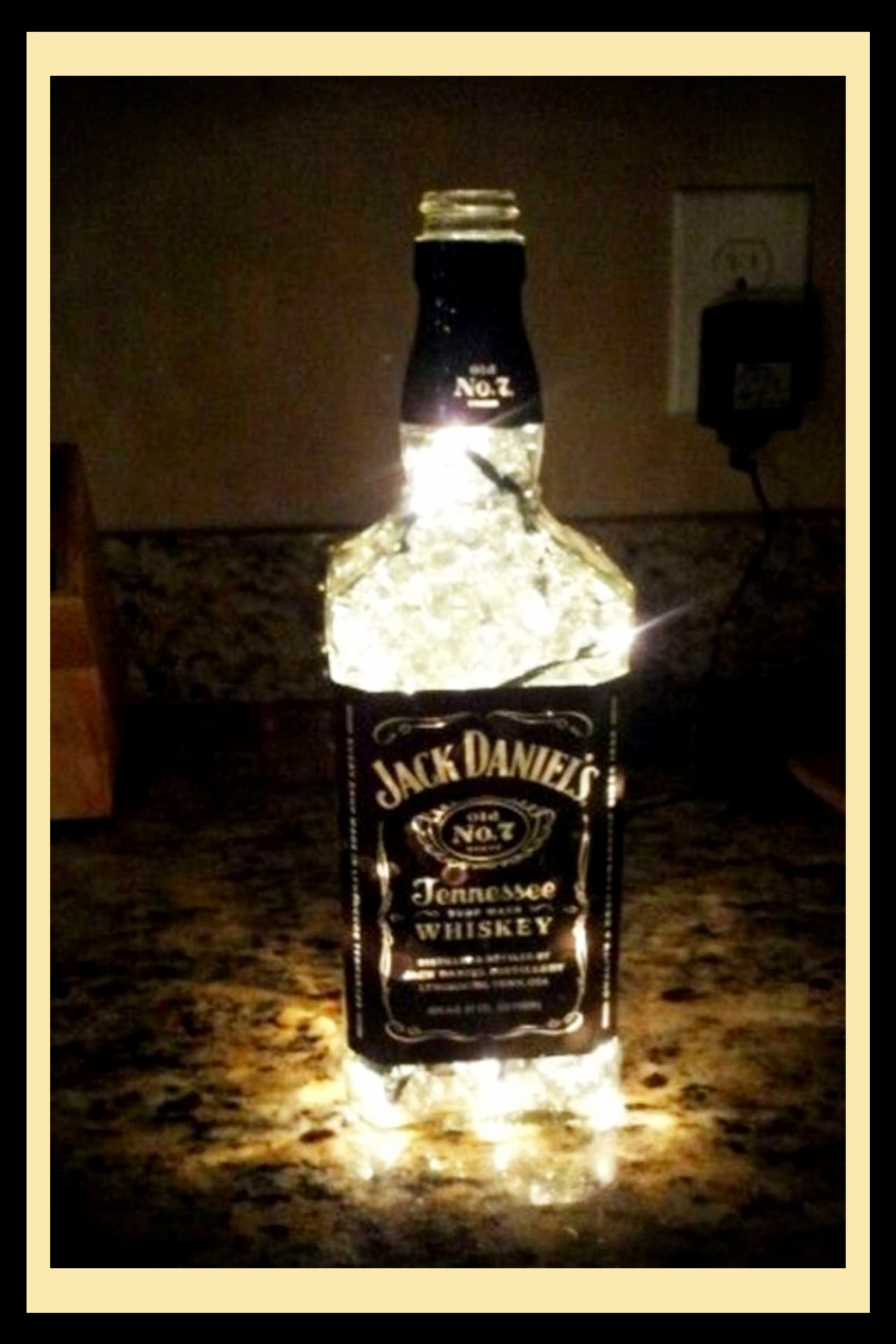 Or how about the Jack Daniels Christmas decor idea – made from empty whiskey bottles!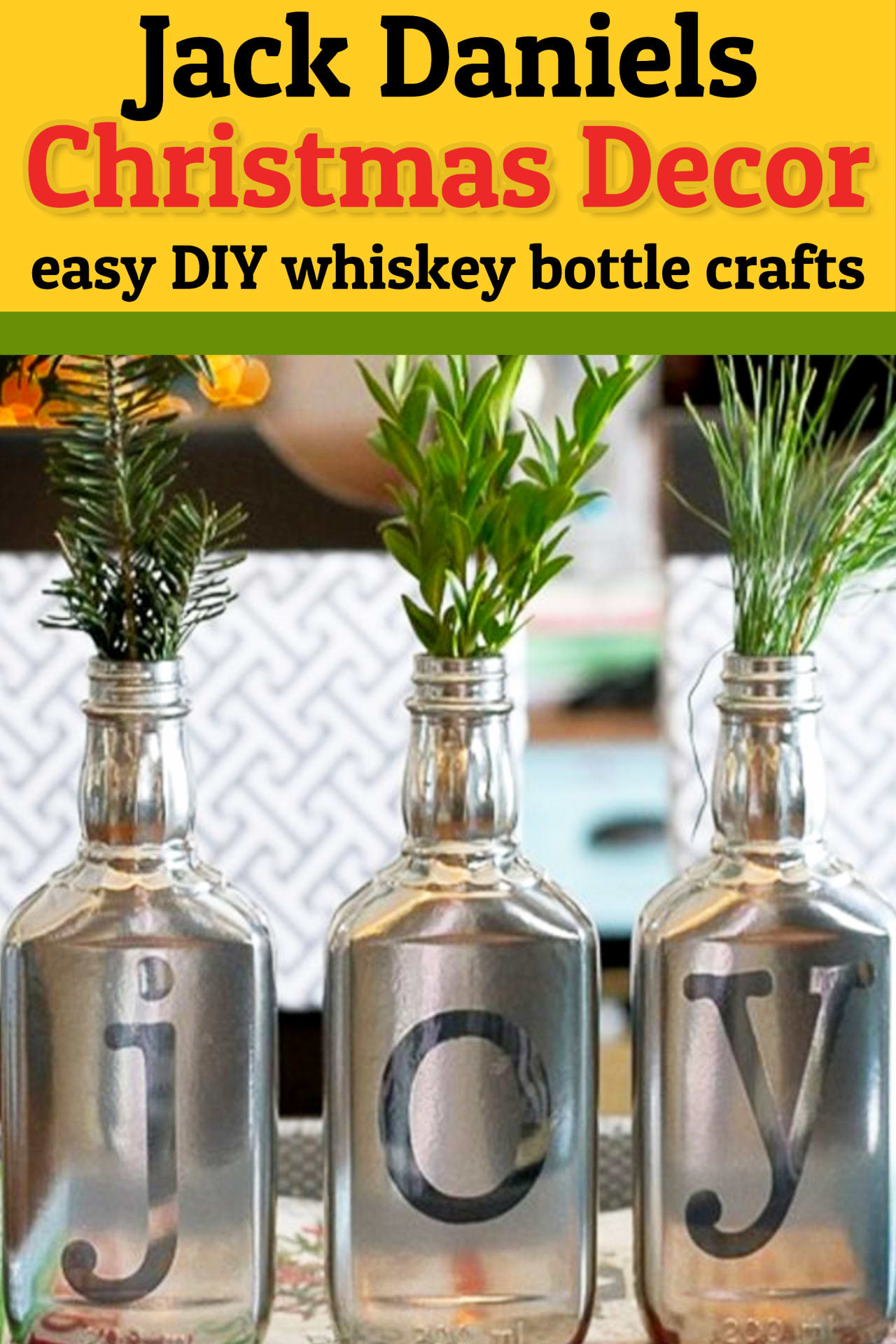 These Jack Daniels bottle decorations would look great in your home bar, in your kitchen, the bathroom, the Man Cave – heck, ANYWHERE in your house.
In fact, these DIY whiskey bottle crafts are PERFECT for decorating your dorm room on a budget.
---
Let's Upcycle! Ever looked at your old junk and thought, "That's just JUNK! I'm throwing it away!" You might want to hold on to that old "junk" after you see all these ways you can repurpose common household items into something beautiful and useful. If you like clever DIY inspiration, this page is for YOU!
---