---
Farmhouse living room decor ideas – Gorgeous decorating ideas for a modern farmhouse living room, open concept family room, cozy small den or formal living room all in cozy modern and country rustic style for every redecorating budget.
Let's look at some beautiful and budget-friendly modern farmhouse living room ideas, farmhouse style living room furniture, wall decor and living room designs for your family room or den. If you're redecorating your living room on a budget, you'll love all these modern farmhouse decor ideas – perfect for small living rooms, too.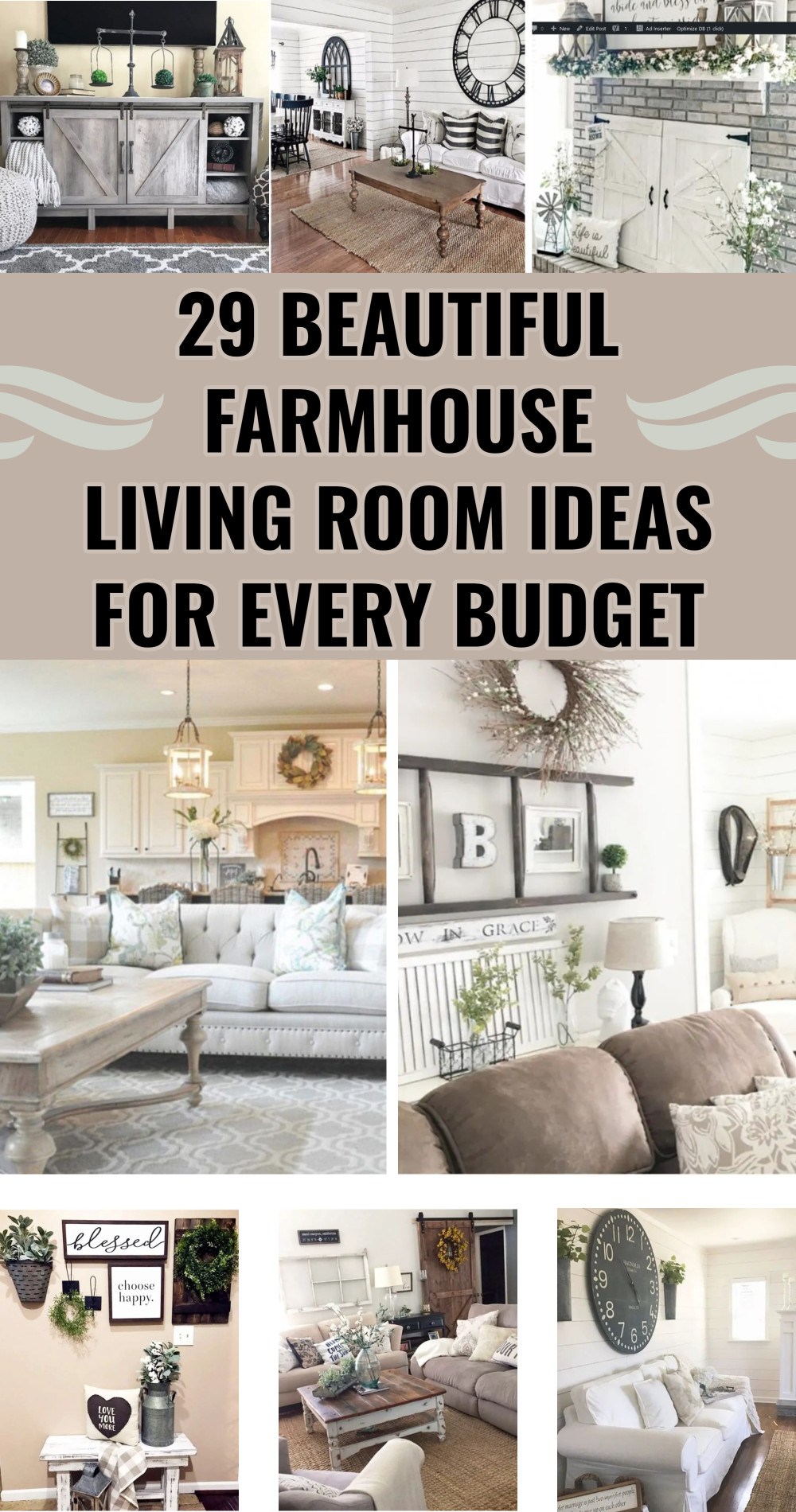 ---
Updated on May 20, 2023
posts may contain affiliate links -Enjoy and feel free to share with your friends!
---
Modern Farmhouse Living Room Ideas
If you want to create a modern farmhouse living room, let's talk about what "modern farmhouse" actually means in the decorating sense.
A modern farmhouse is the prefect combination of rustic country industrial decorating, but think more modern – and definitely more crisp and clean.
You'll notice more grey, white and neutrals though I have seen some gorgeous modern farmhouse living rooms all decorated around a dark brown couch.
That said, one of my FAVORITE farmhouse decorating ideas is using white wash on the fireplace brick – it REALLY brightens up a room!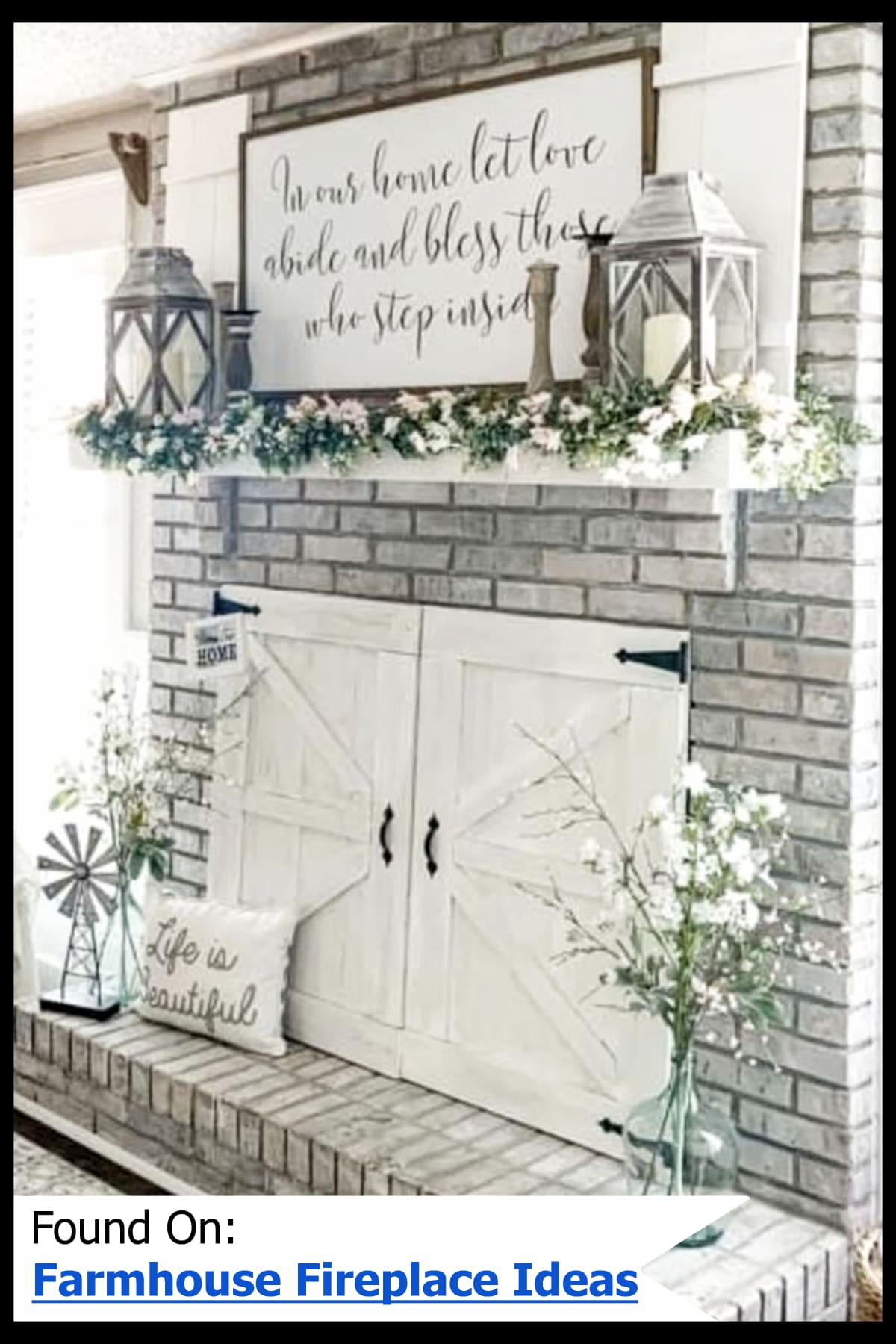 On a Budget?
Here's are some tips and tricks for decorating a modern farmhouse living room on a budget.
In this modern farmhouse makeover (before AND after), you'll see clever ways to decorate your living room, family room or den using cheap Dollar Tree items, thrift store finds and by repurposing things you already have.
Farmhouse Living Room PICTURES
If you love farmhouse style decorating ideas for your home (or even urban farmhouse or modern farmhouse decor), you are gonna LOVE these farmhouse living rooms pictures I've found today.
---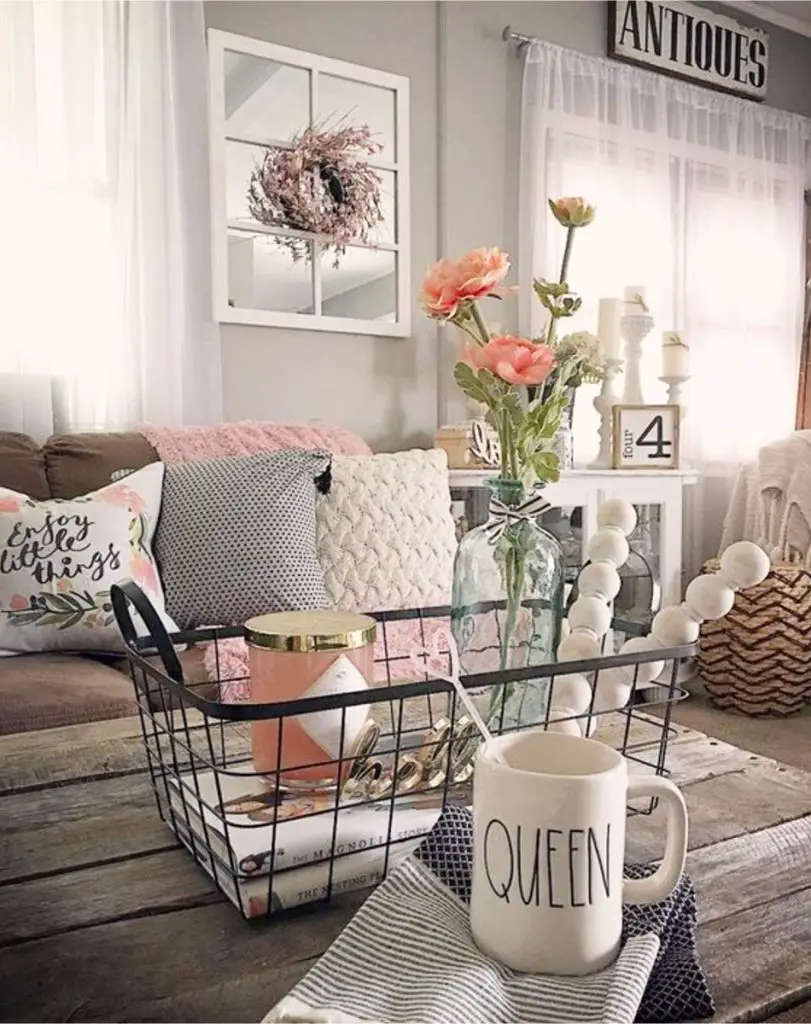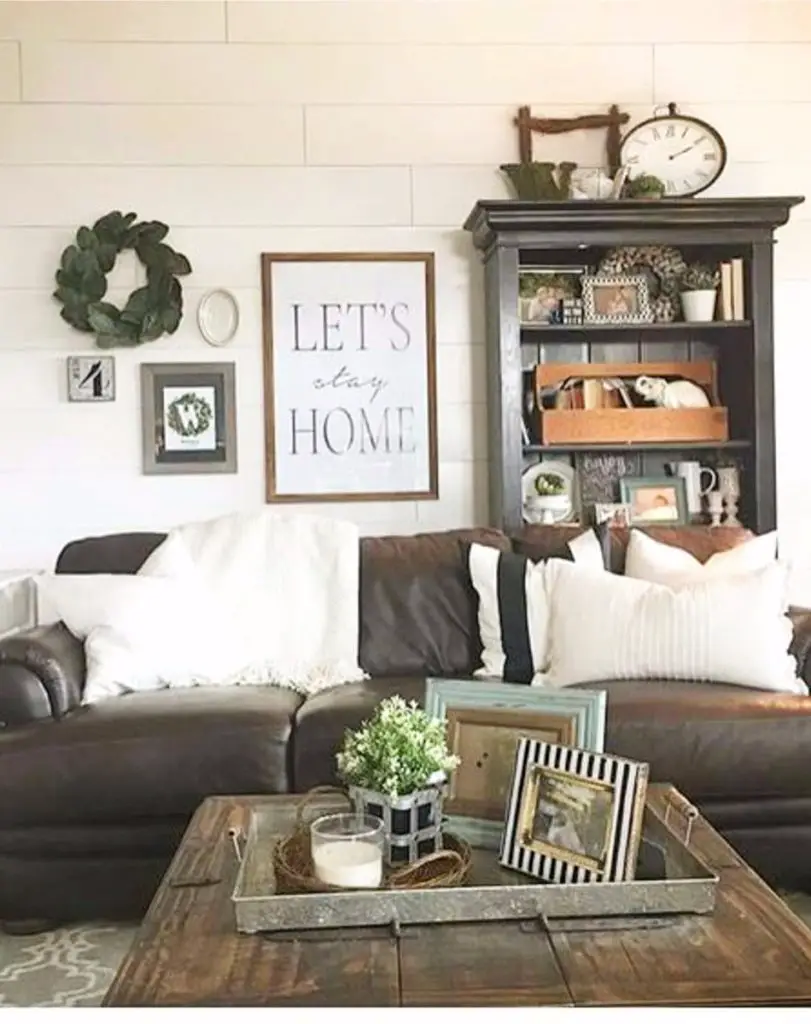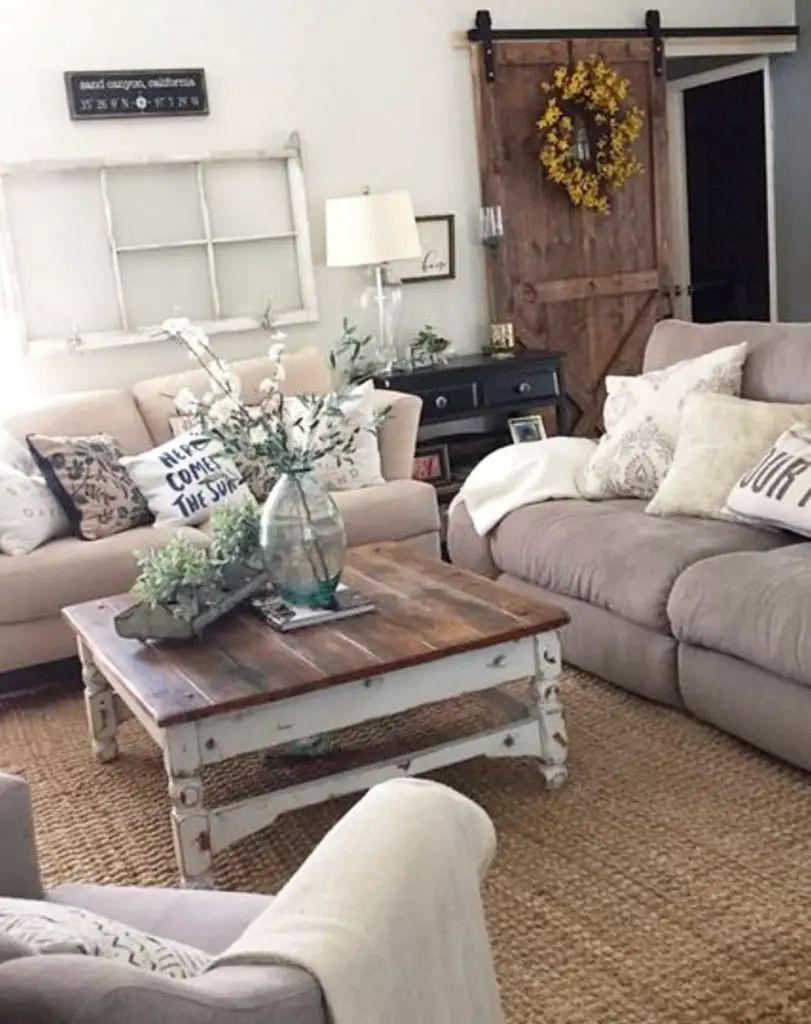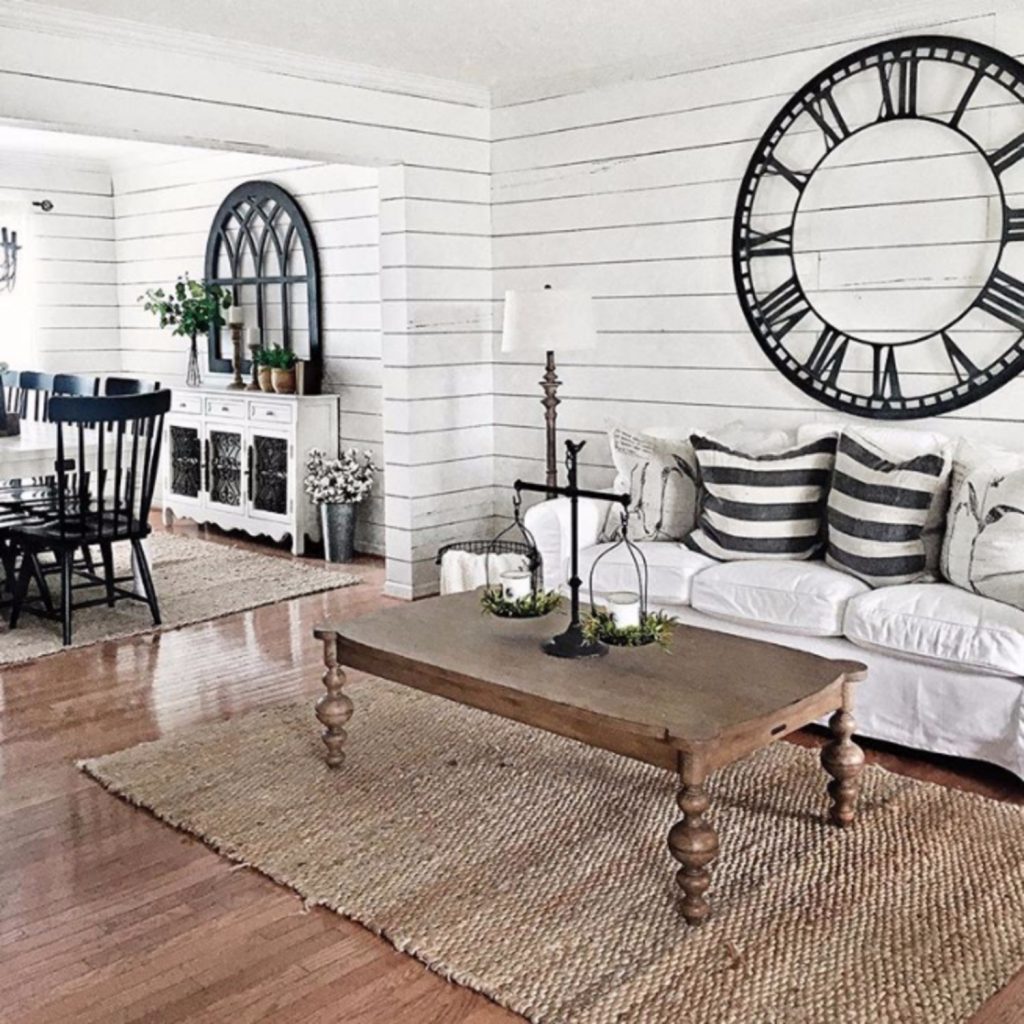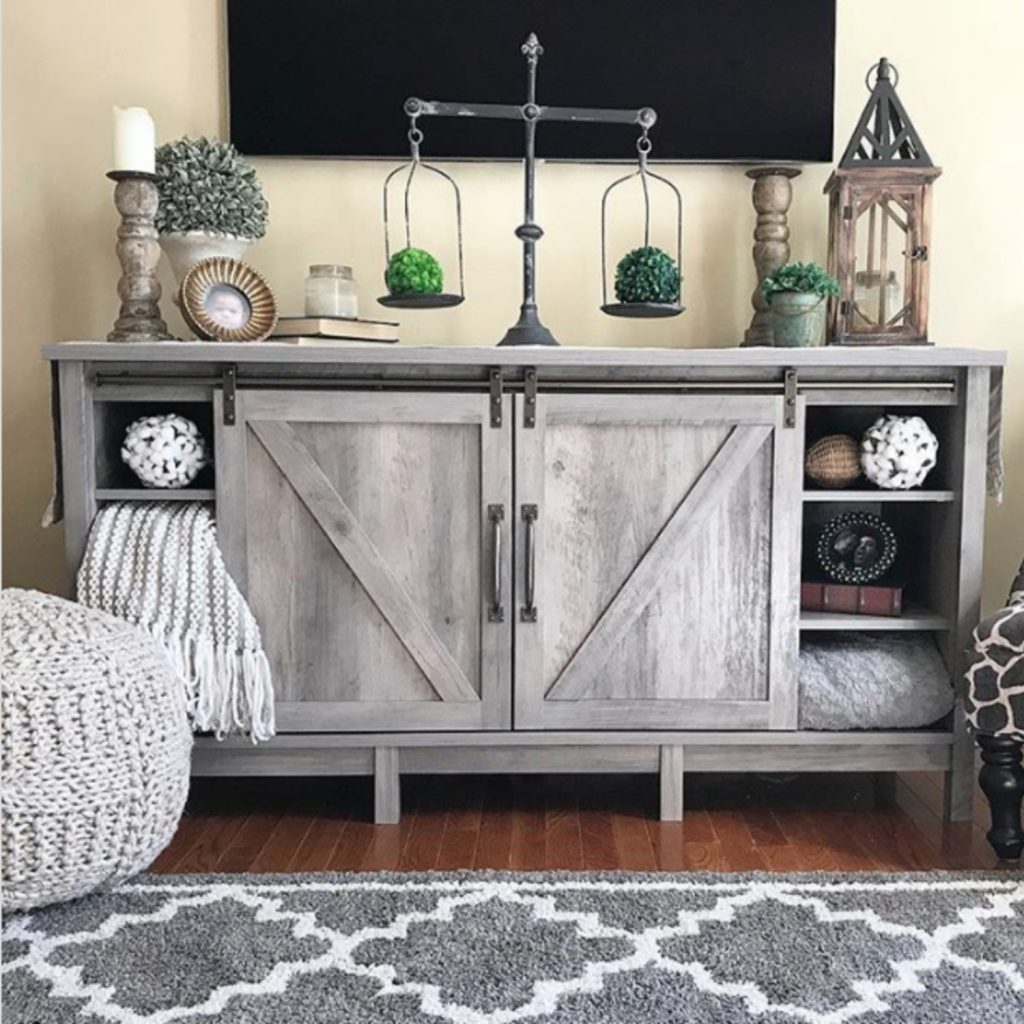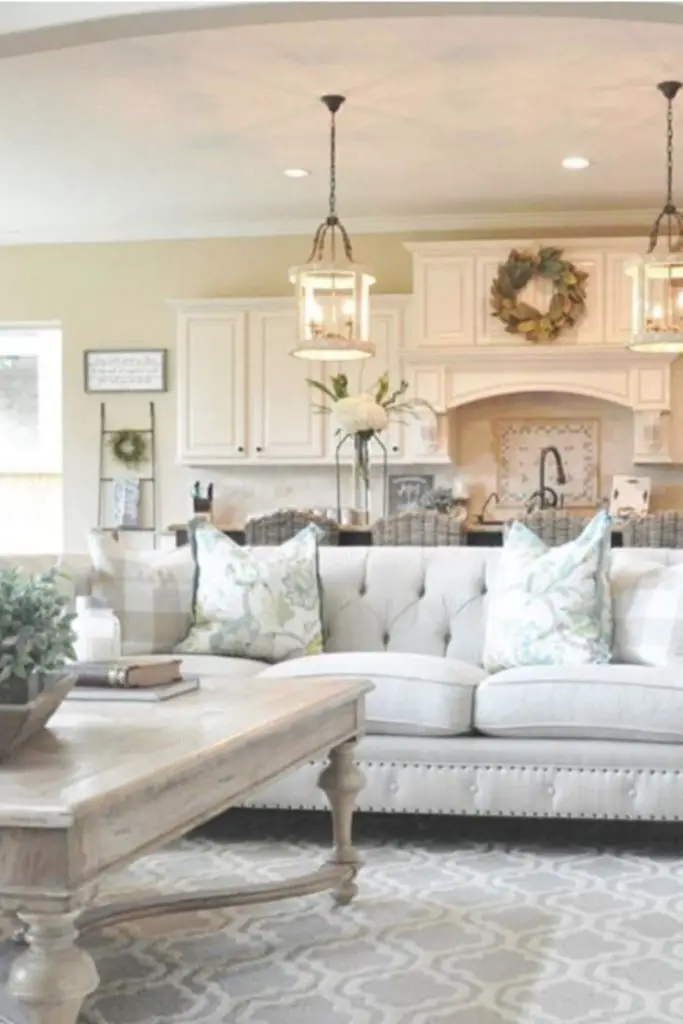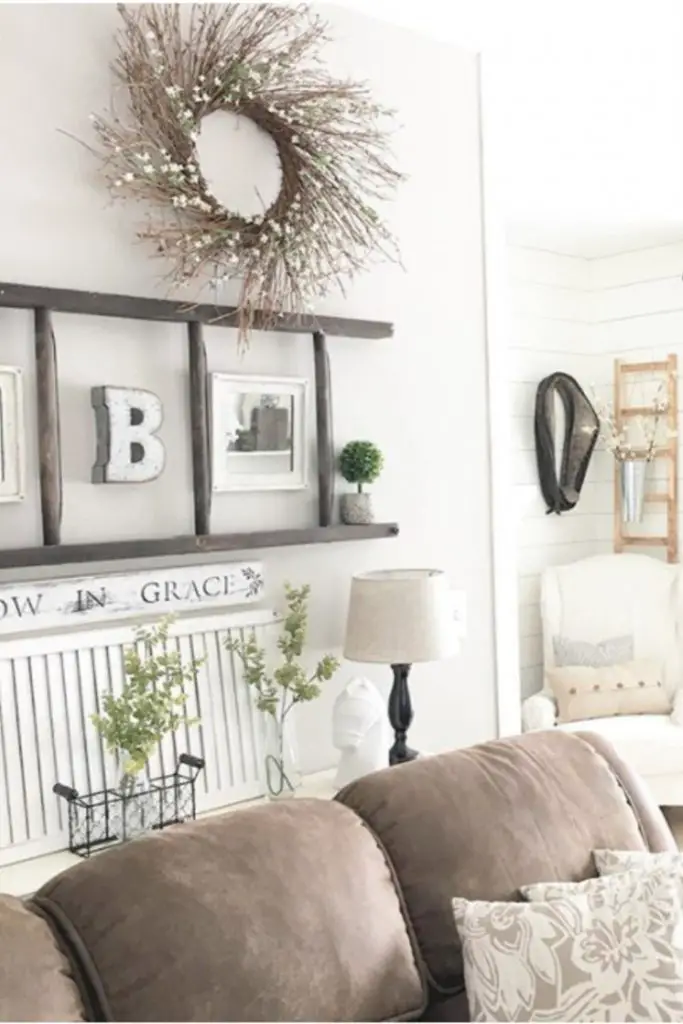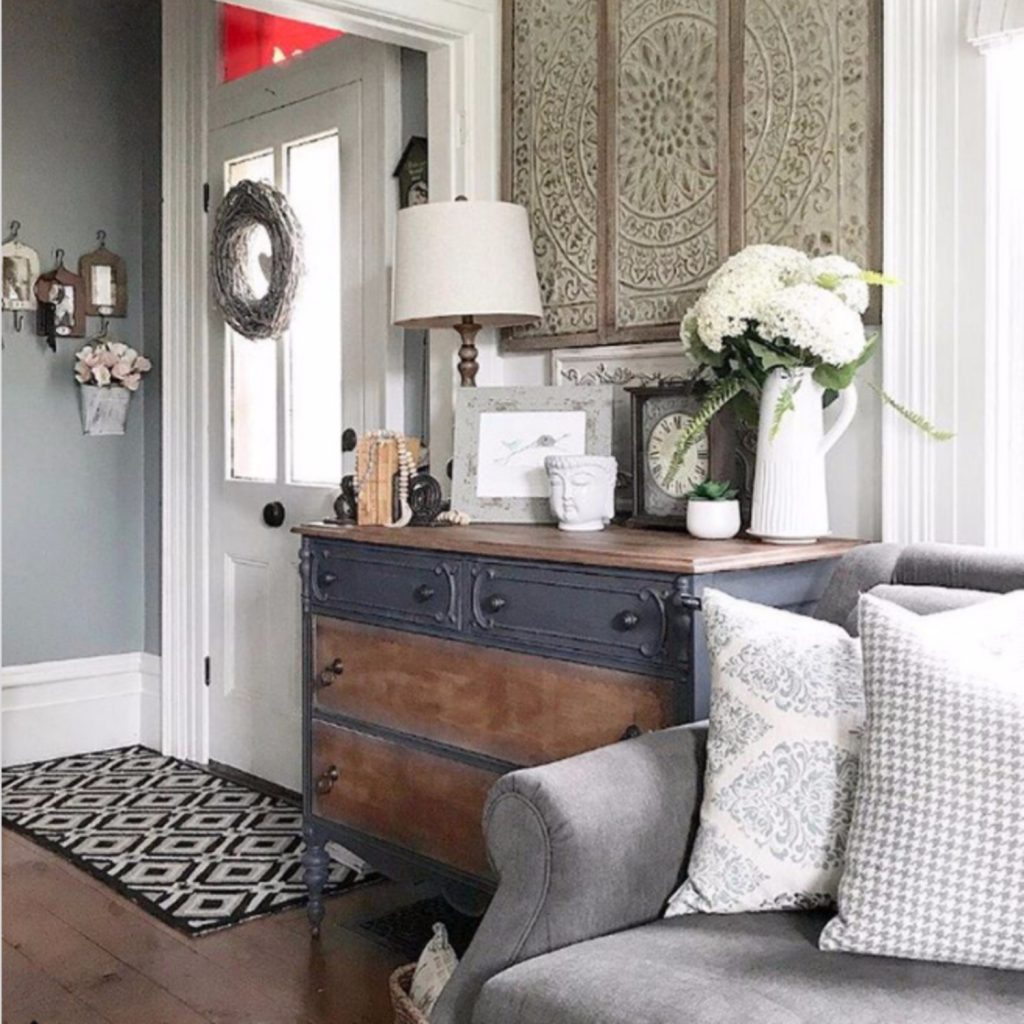 My goodness, they are SO gorgeous, aren't they?!
Farmhouse Living Room Decor
I just LOVE the way this farmhouse living room is decorated – just LOOK at that barn door and the furniture!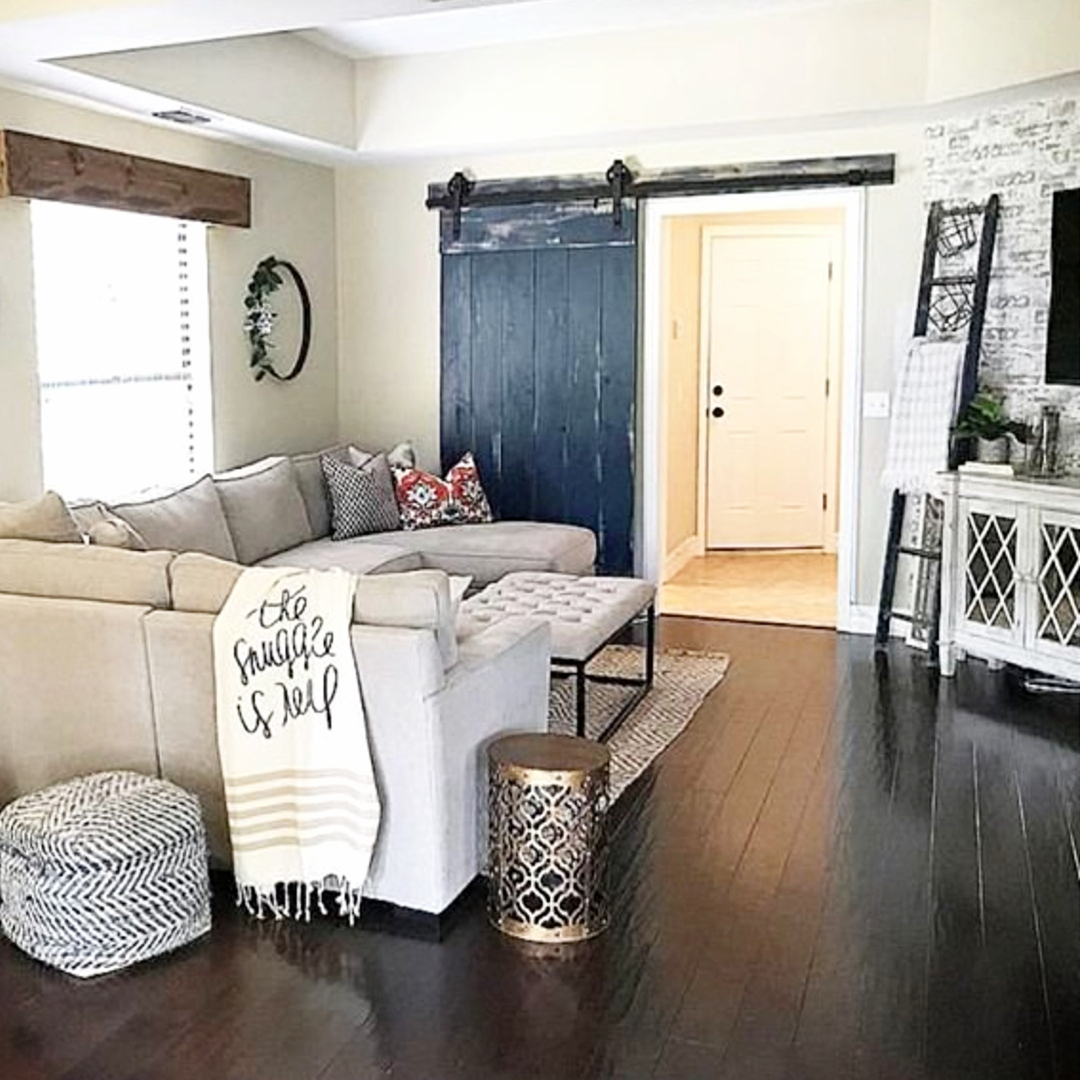 source: rustic living room design ideas
---
---
Speaking of sliding barn doors…
Small Living Room Ideas
Here's another picture of a gorgeous country farmhouse living room that I really, really like! While it's a small farmhouse living room, it is decorated SO beautifully!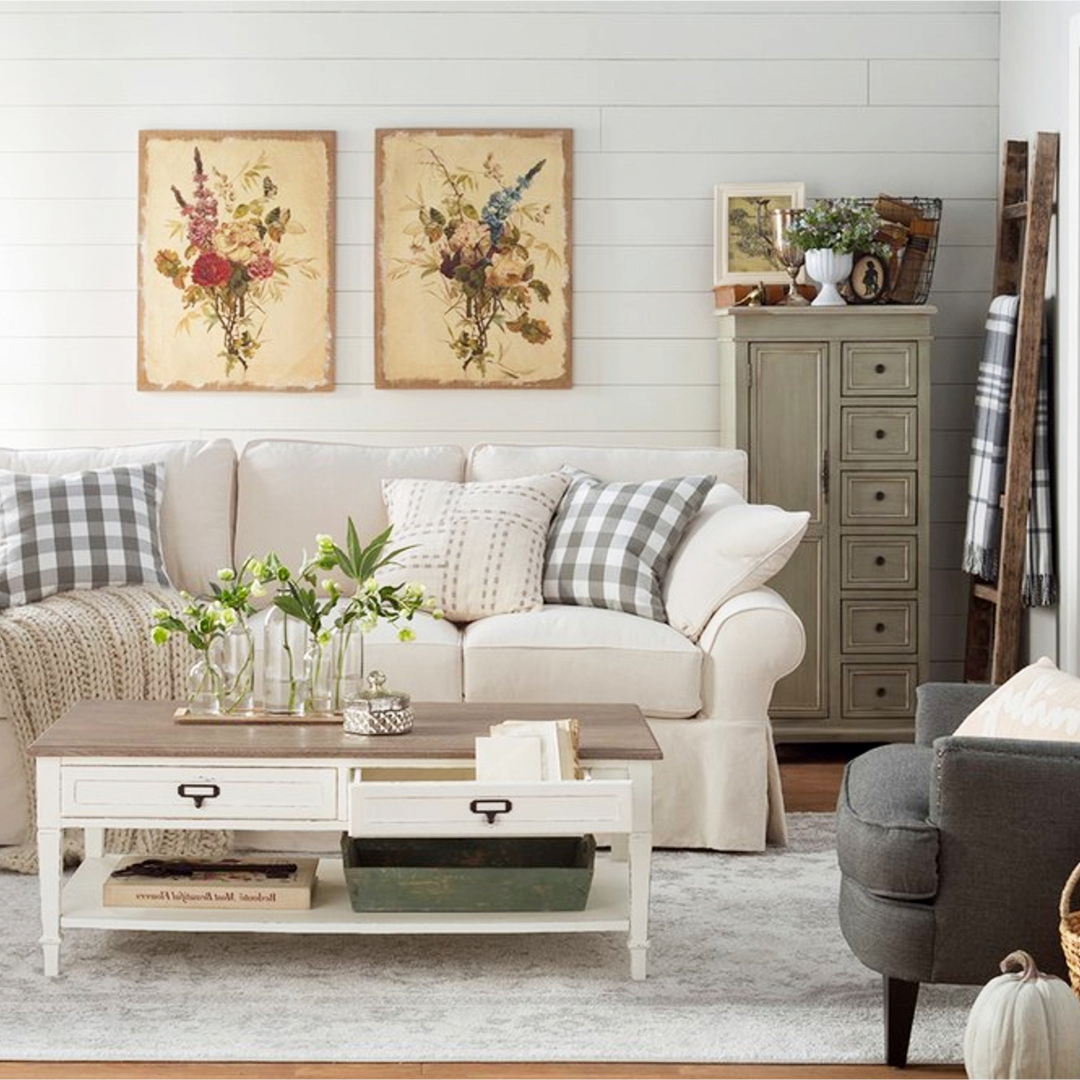 source: country farmhouse living room ideas
All the items in that country farmhouse living room picture are found here.
These farmhouse living rooms and decorating ideas are to die for… No words needed, just scroll and enjoy the beauty!
Modern Rustic Living Room Decor
These 2 pictures below are 2 of my favorite rustic farmhouse living room decor ideas – all SO pretty!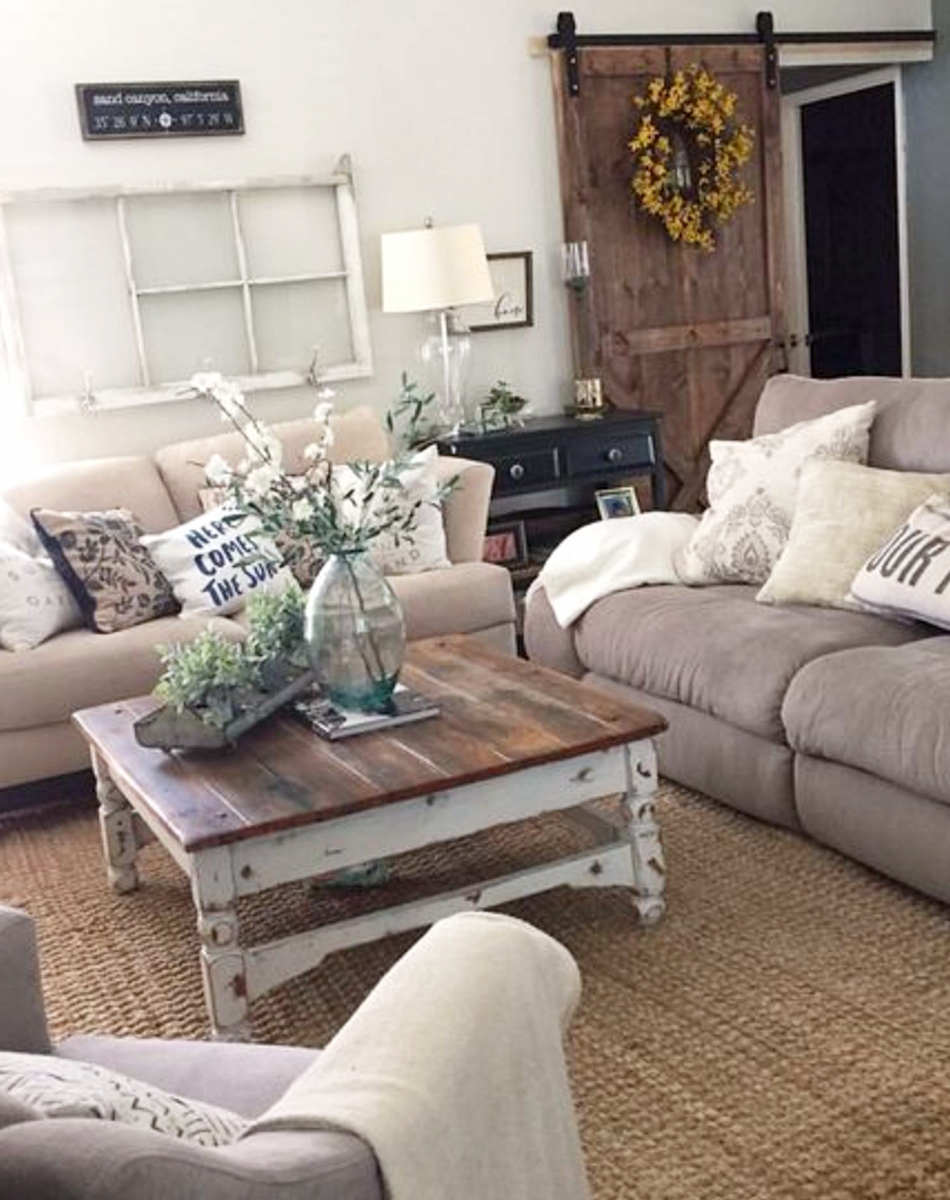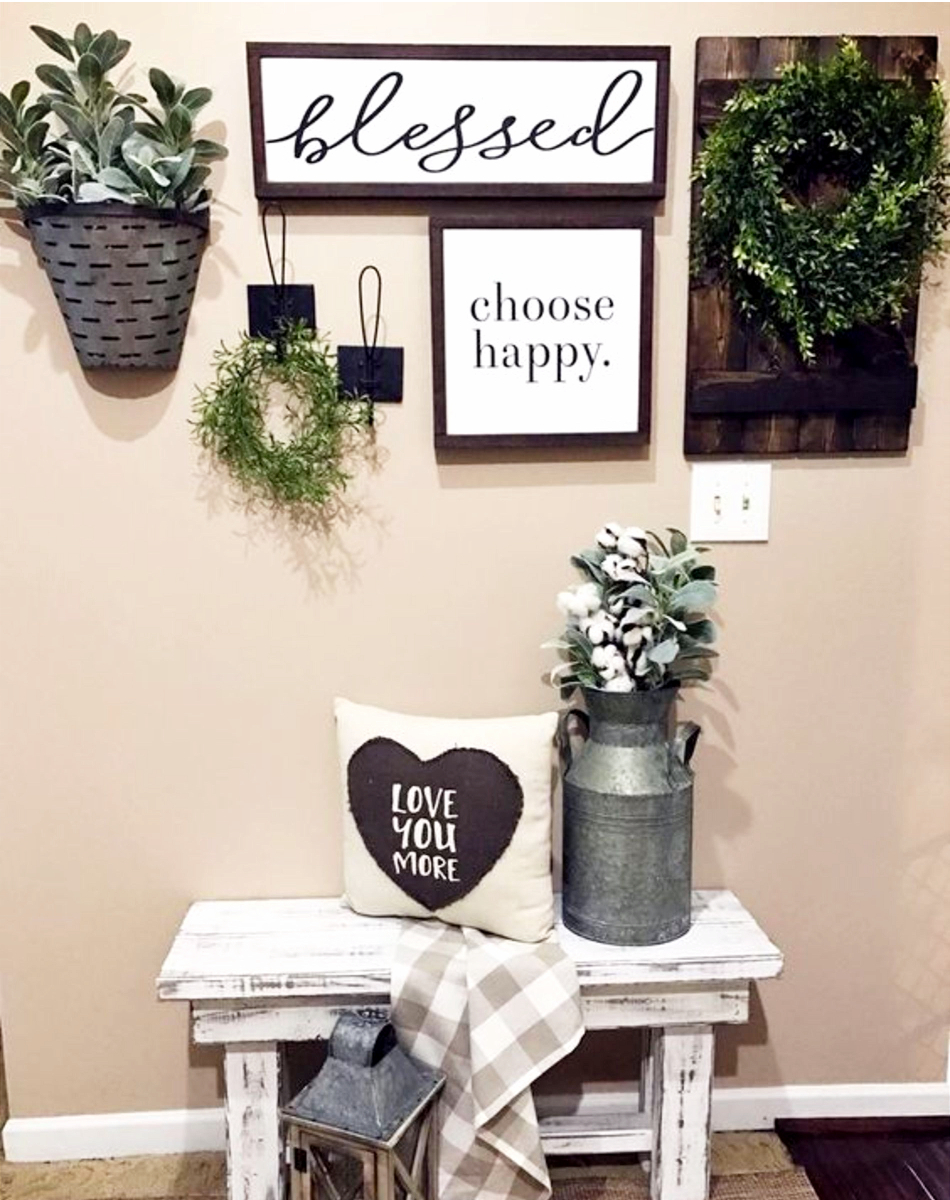 Modern Farmhouse Style Living Rooms
These farmhouse style living rooms below are GORGEOUS – I just love the wall decor and all the "nick-nacks" that bring it all together!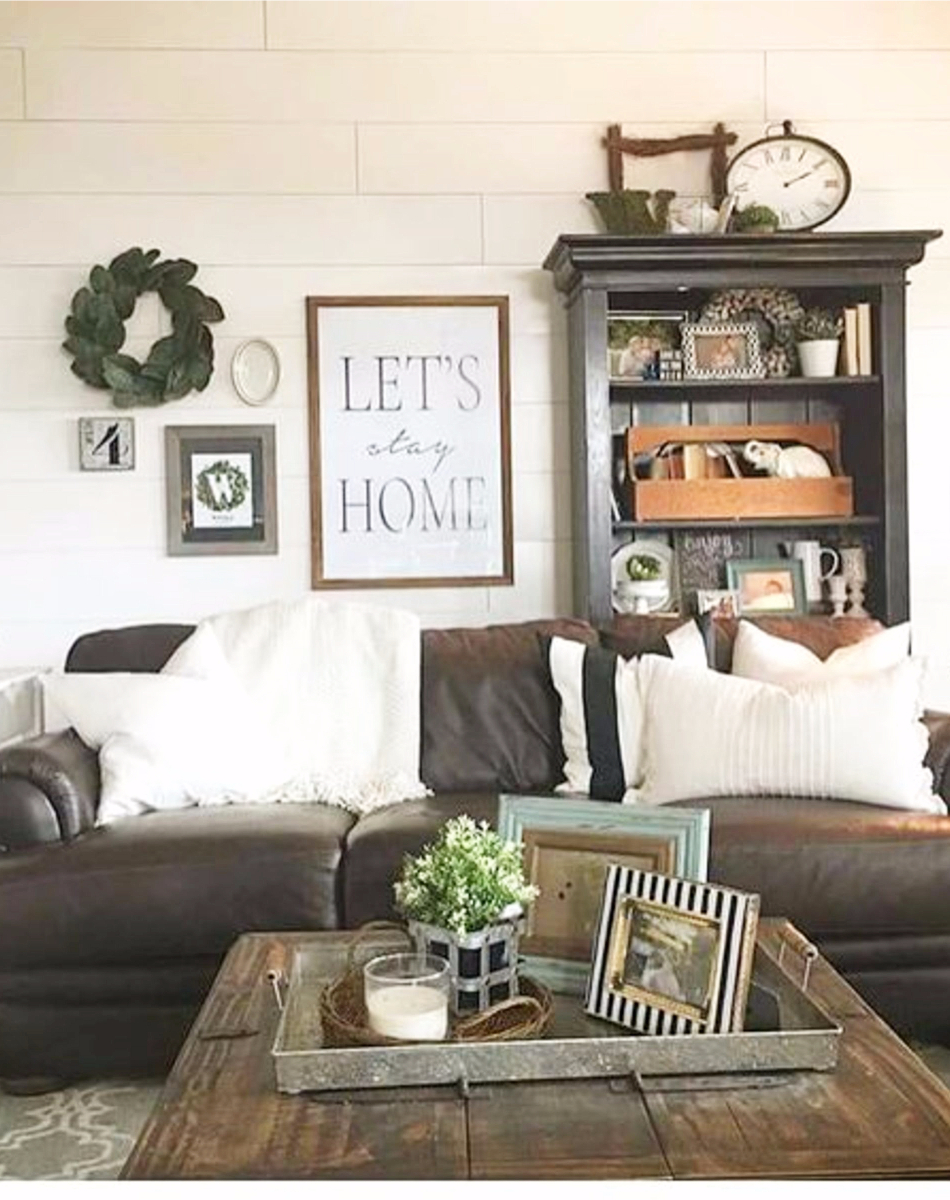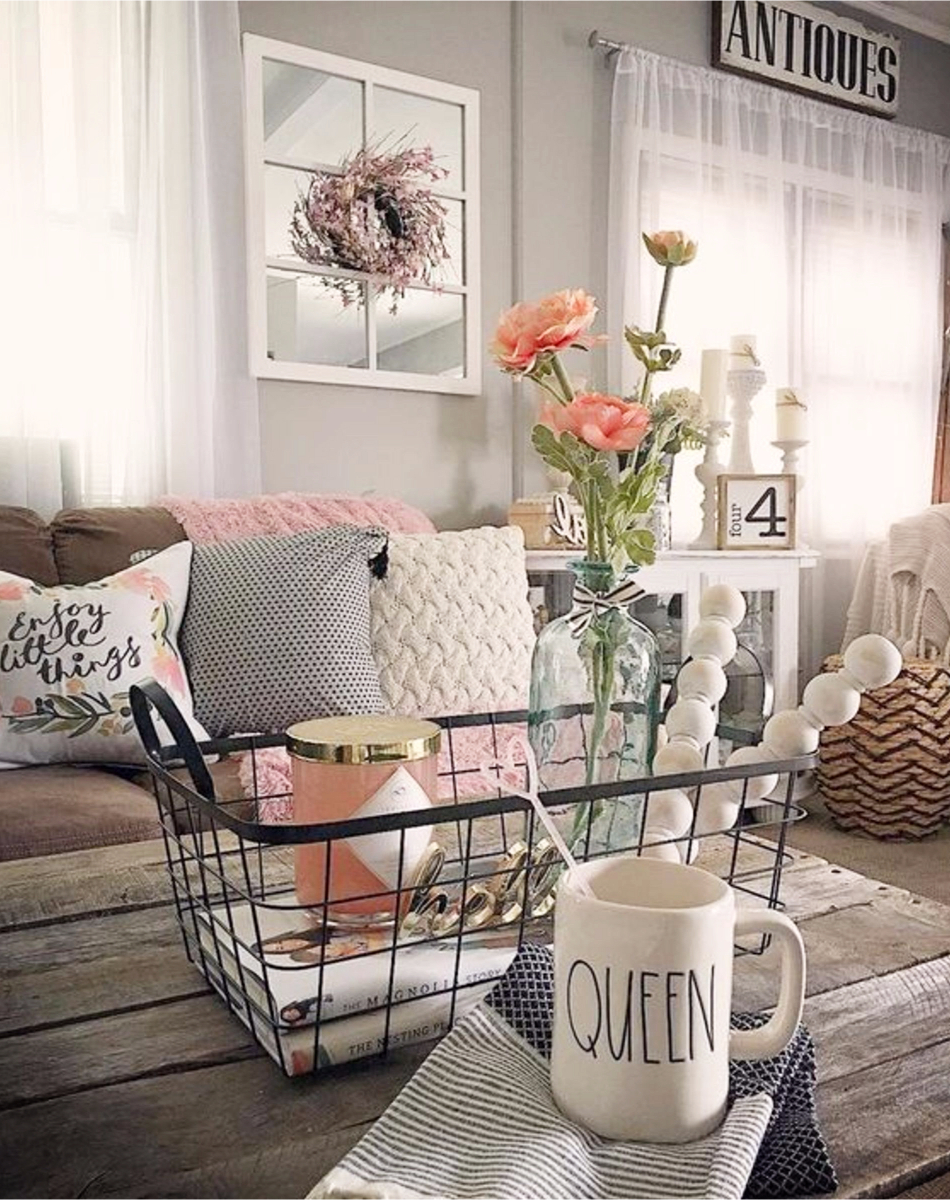 Living Room Design Ideas
If you're looking for inspiration for designing YOUR farmhouse living room, these pictures below are sure to help – SO many great ideas for decorating your living room or den in beautiful farmhouse style!
A great ideas to complete your modern farmhouse living room is to create a gallery wall or photo wall.
Here are some beautiful ideas (and directions):
Modern Country Living Room Idea
You can also bring in some "French country" decor touches in your modern living room, like this: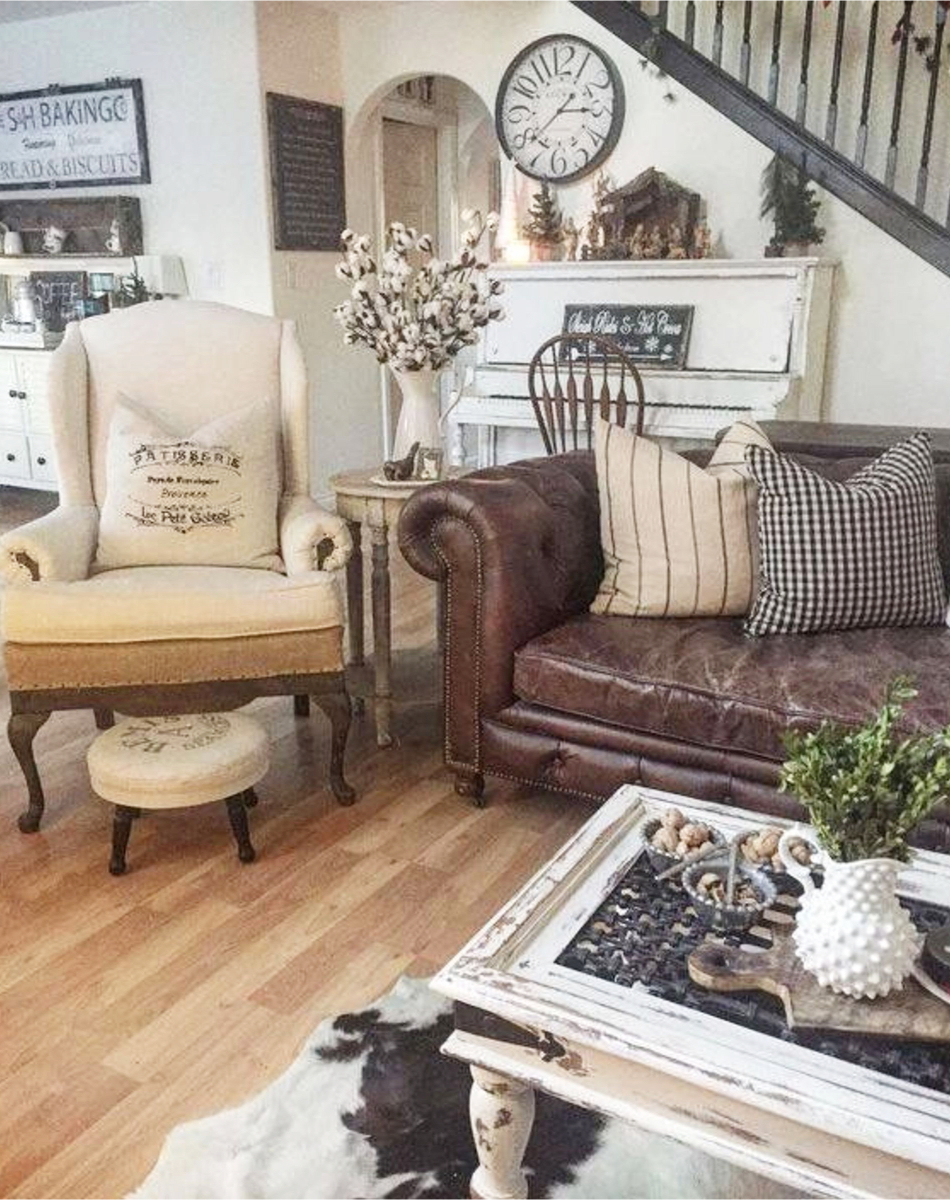 Working with a Brown Couch
The best way to cheaply redecorate your living room in modern farmhouse style is to work with furniture you already have.
For example, this homeowner had a brown leather couch and still managed to decorate it beautifully in modern farmhouse style: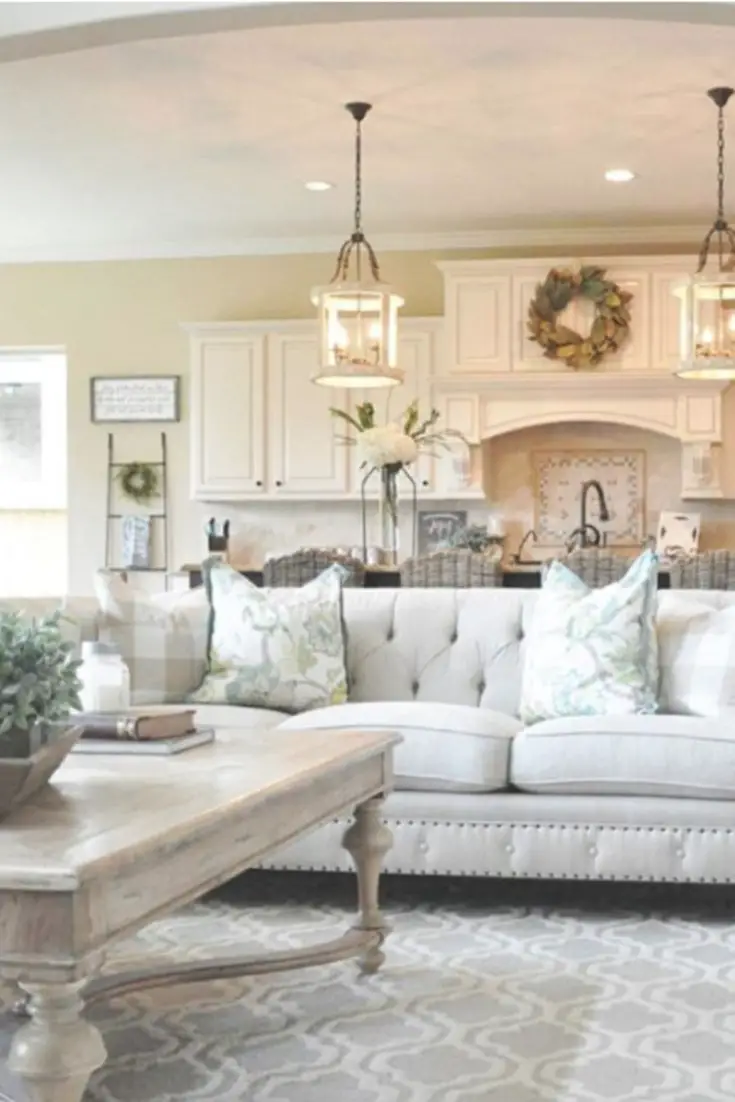 & 
Modern Farmhouse Living Room Furniture
This TV cabinet would be perfect in a modern farmhouse living room!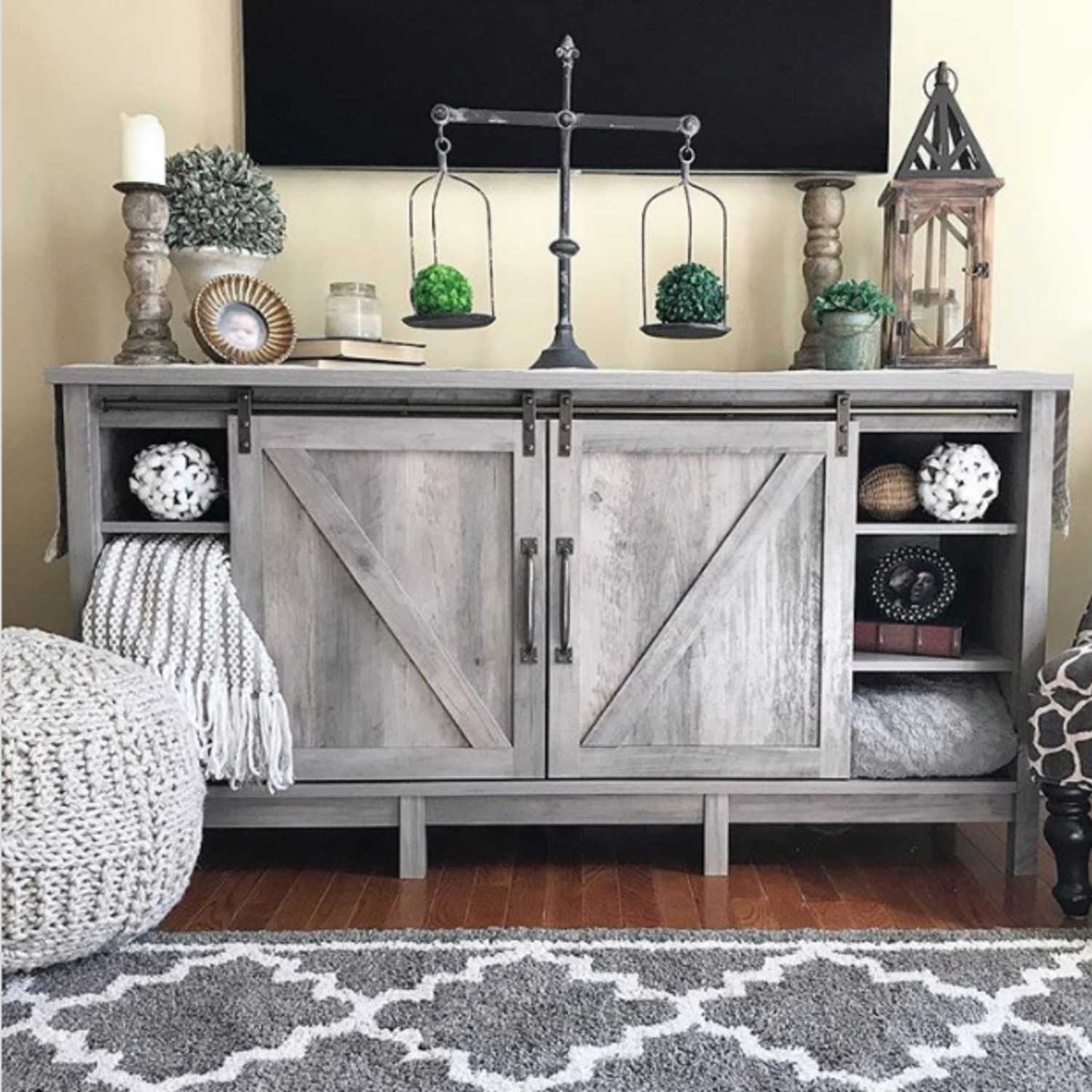 What To Read Next:
– Hearth and Mantel Decorating Ideas – give your living room a TOTAL refresh with these country farmhouse decoration ideas for your fireplace.
Reader Favorites: