---
Simple Instant Pot Chicken Recipes For Easy Meals (perfect for beginners) – Chicken (fresh OR frozen) is one of the easiest things to cook in your Instant Pot pressure cooker. These easy Instant Pot recipes will give you some great ideas and chicken recipes for dinner tonight.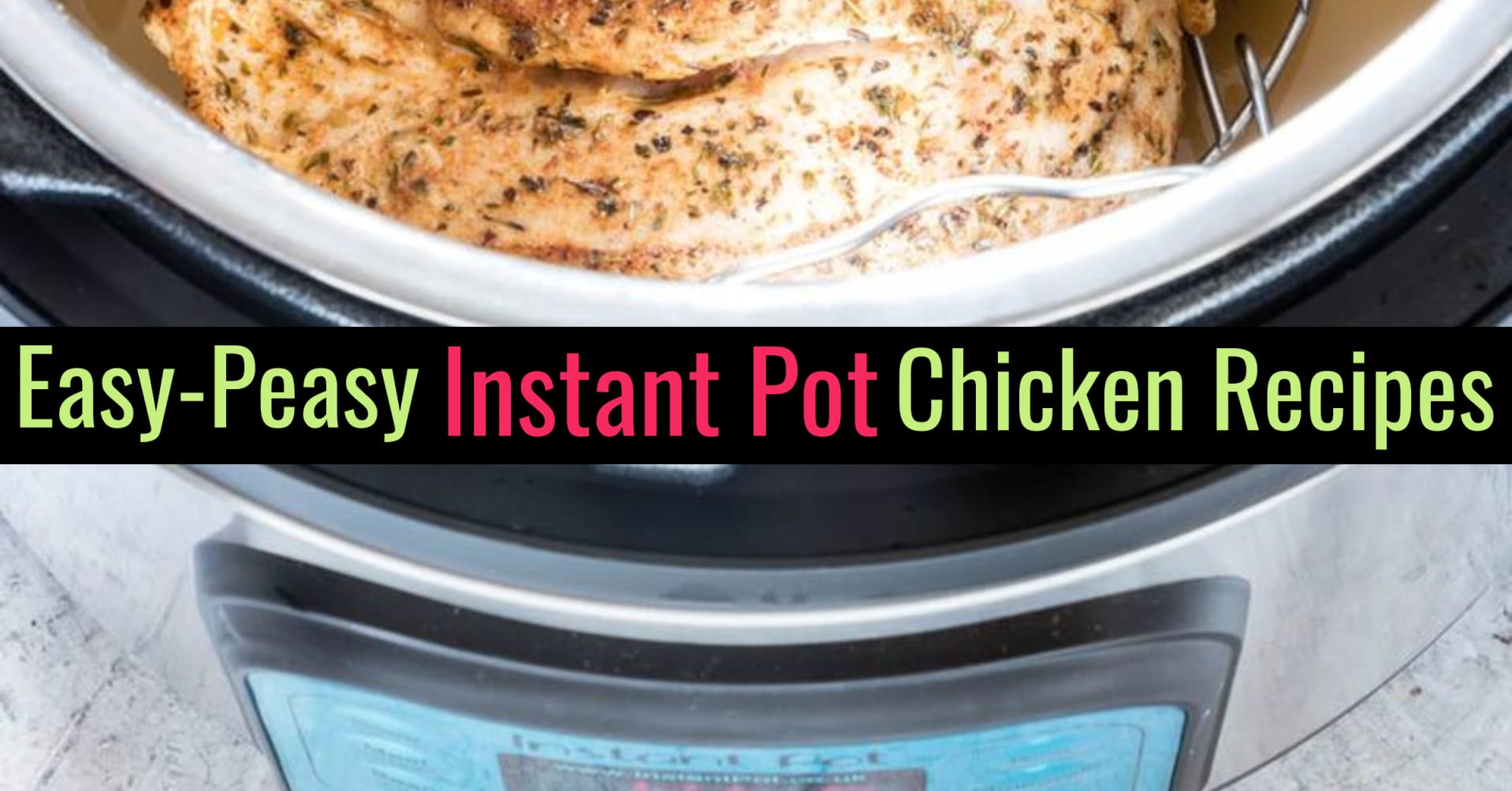 ---
Updated on January 26, 2022
posts may contain affiliate links -Enjoy and feel free to share with your friends!
---
Instant Pot Chicken Cooking Times
If you've ever wondered how long to cook your chicken in your Instant Pot, these Instant Pot cooking times charts and cheat sheets are a wonderful and HELPFUL resource for being SURE your chicken is healthy and cooked long enough without drying out.
Whether you're cooking a whole chicken in your Instant Pot or chicken breasts, wings, drumsticks, chicken thighs, or frozen chicken, there is a proper amount of time you need to cook it AND a certain way to release the pressure.
This is a handy Instant Pot chicken cooking times guide to give you a visual of how long each different 'cut' of chicken needs to cook:
If you want some free Instant Pot cooking times cheat sheets to print out, click the picture below.
Simple Instant Pot Chicken Breasts
What I LOVE about this first Instant Pot chicken recipe is that you can use fresh OR frozen chicken breasts when cooking it in your Instant Pot! That is a HUGE time-saver and makes for an easy weeknight dinner at our house.
These chicken breasts are seasoned perfectly and always come out tender and delicious.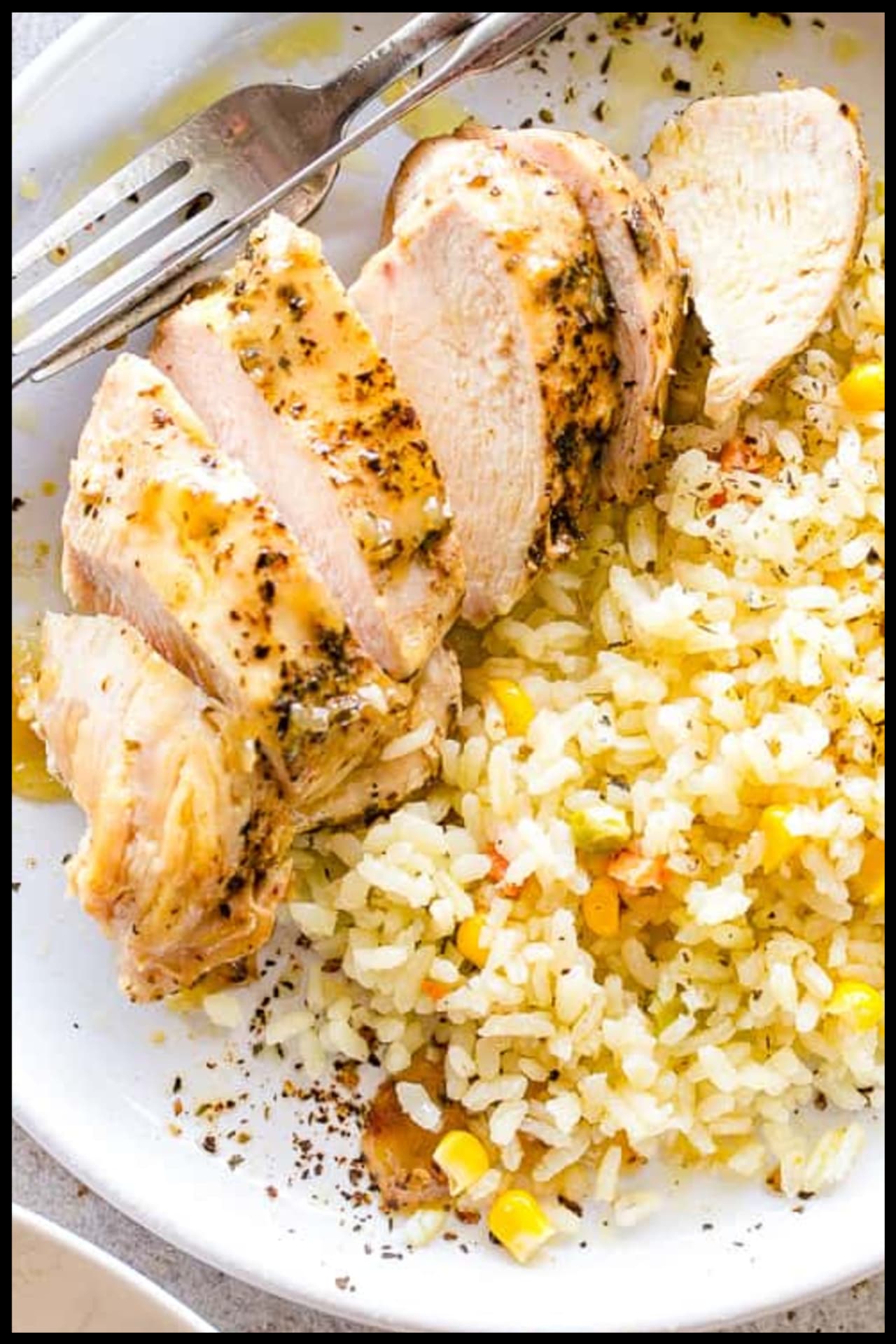 Print The Recipe
Pin The Recipe To Pinterest: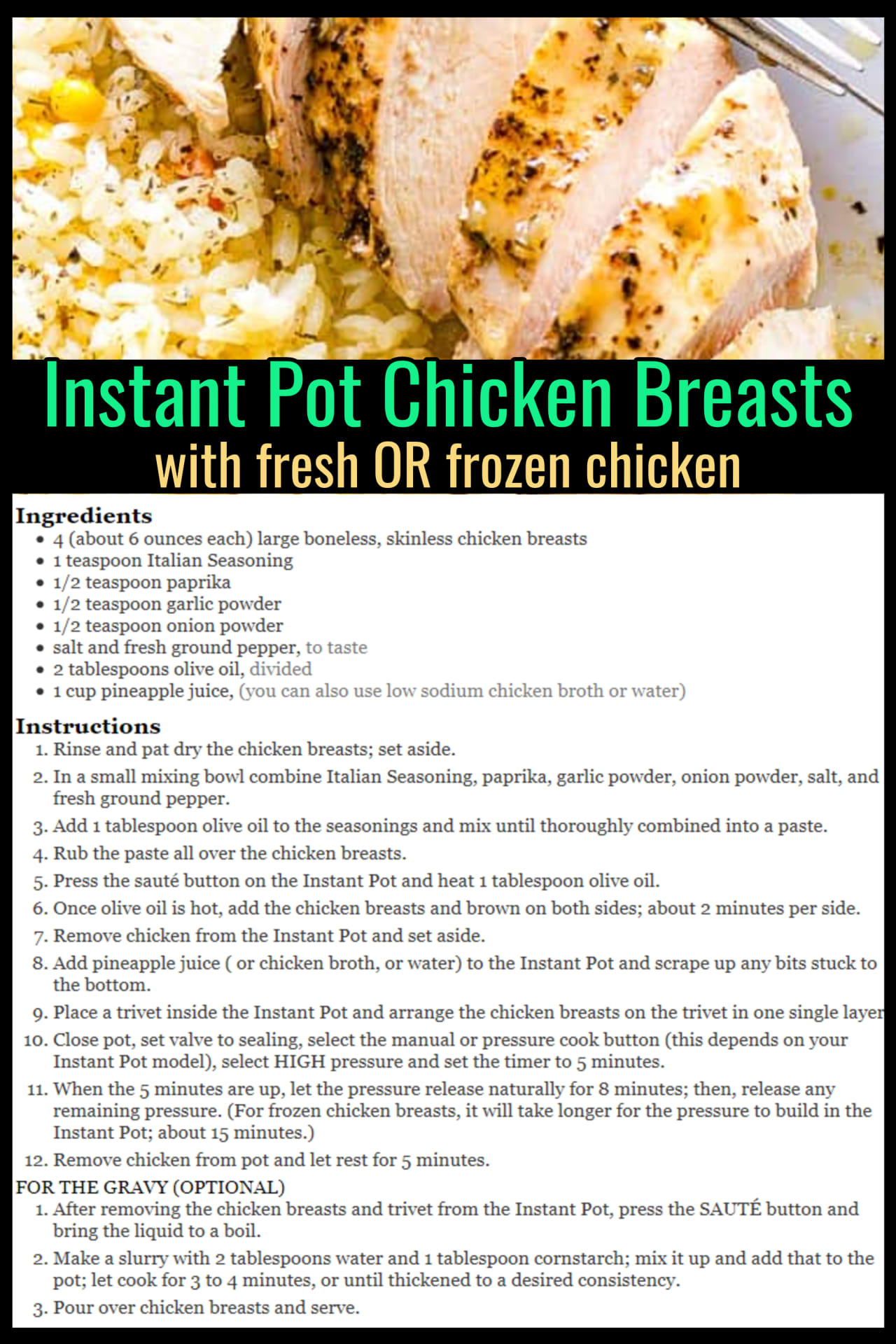 Instant Pot Chicken Wings
These Parmesan chicken wings are SO good and super simple to make, too!
Just look how YUMMY they look!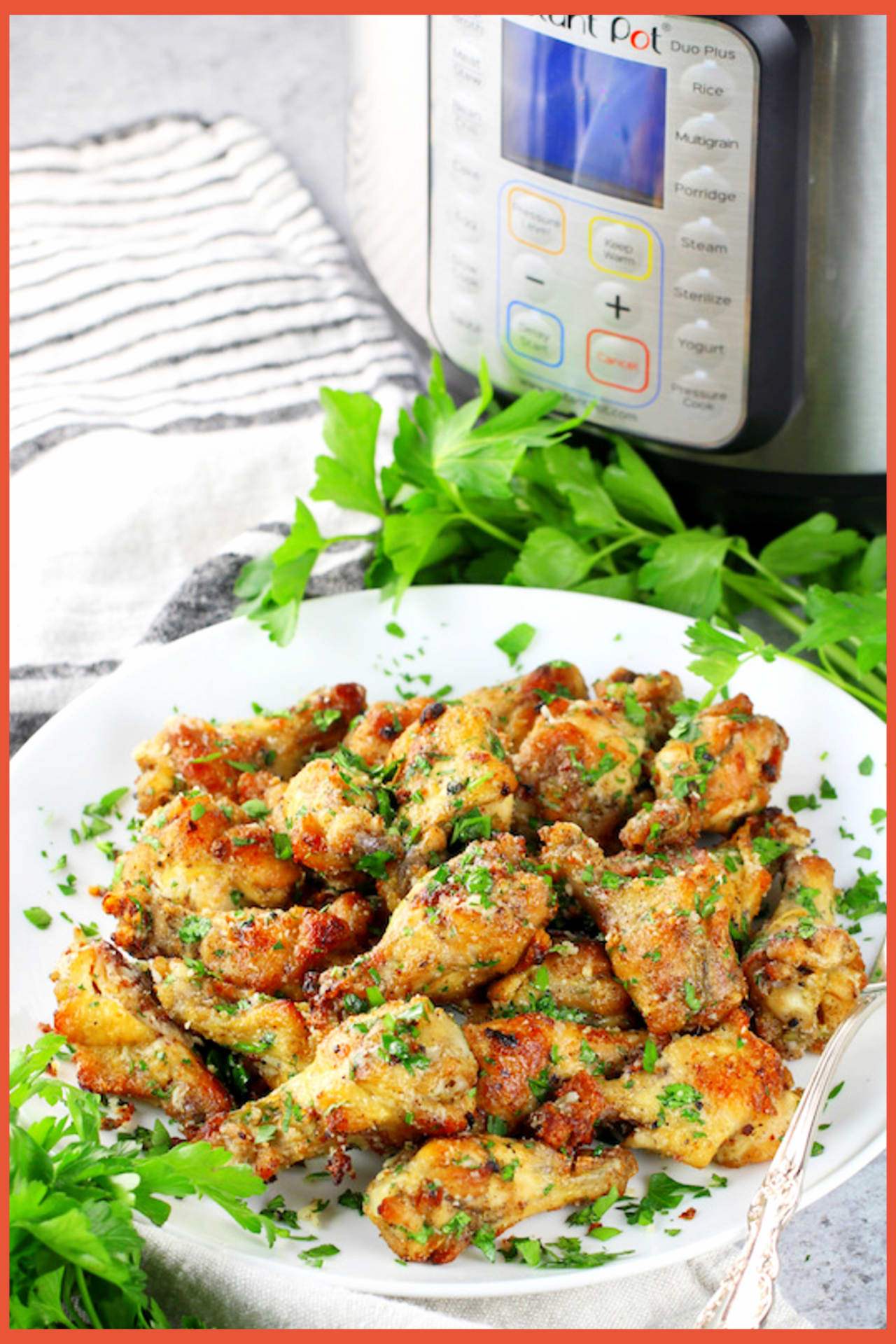 Print The Recipe
Pin The Recipe To Pinterest: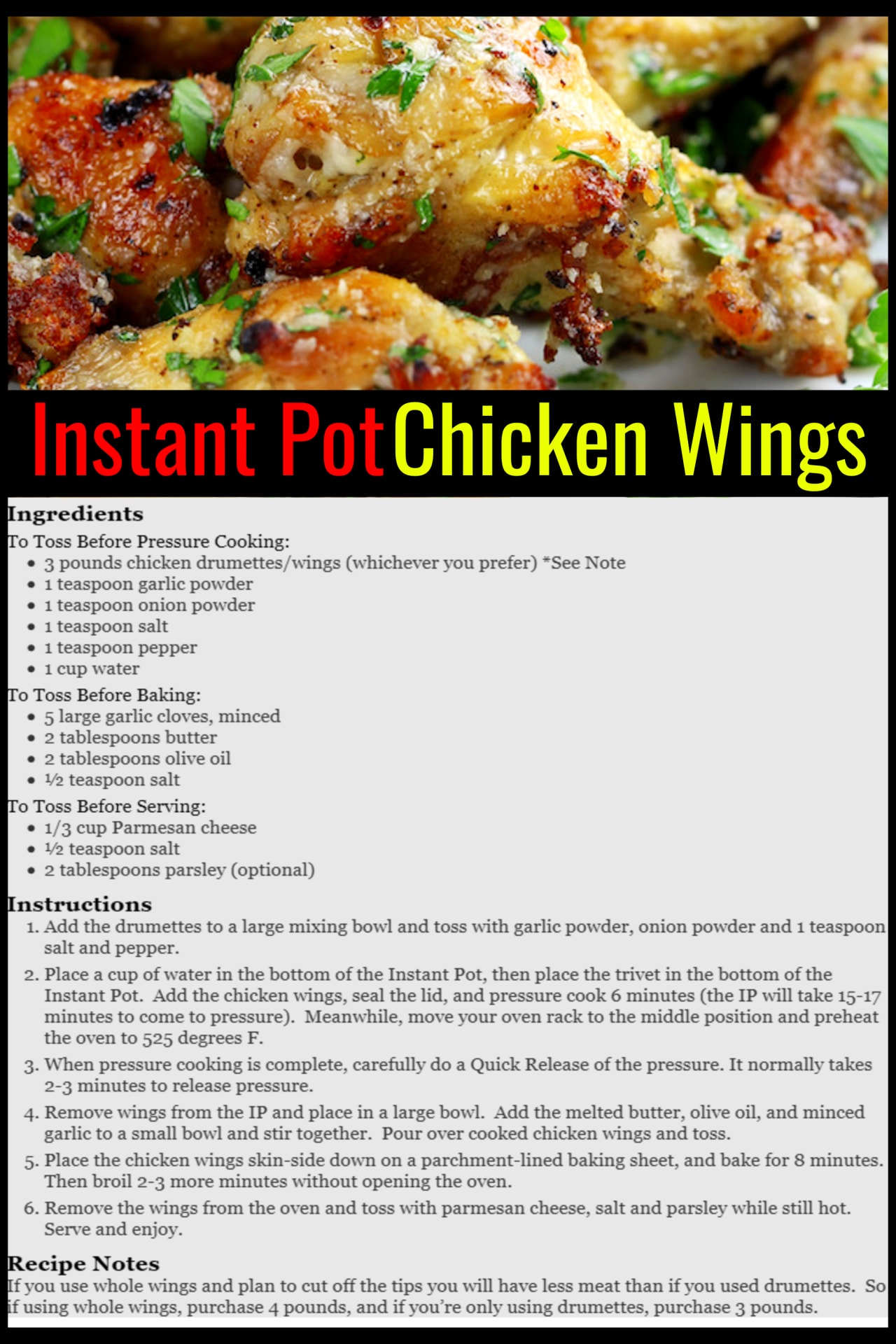 Instant Pot Chicken Parmesan and Pasta
When it comes to an easy weeknight meal when you're at a loss for recipes for dinner tonight, this Instant Pot Parmesan chicken and pasta is a SUPER simple one-pot meal that your family will love.
Yes, you cook the pasta noodles IN your Instant Pot, too!
And look at delicious it looks (and it tastes even better)!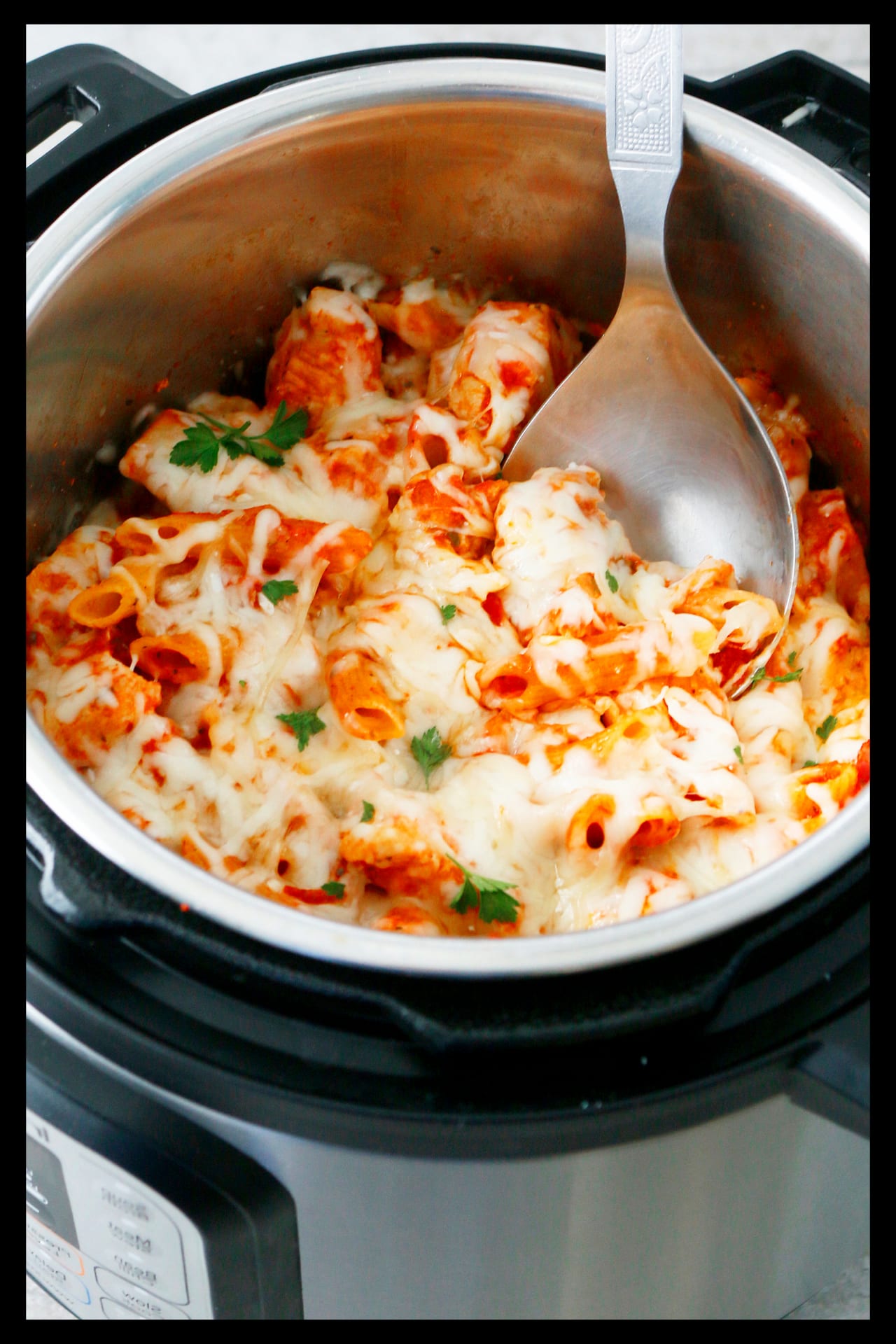 Print The Recipe
Pin The Recipe To Pinterest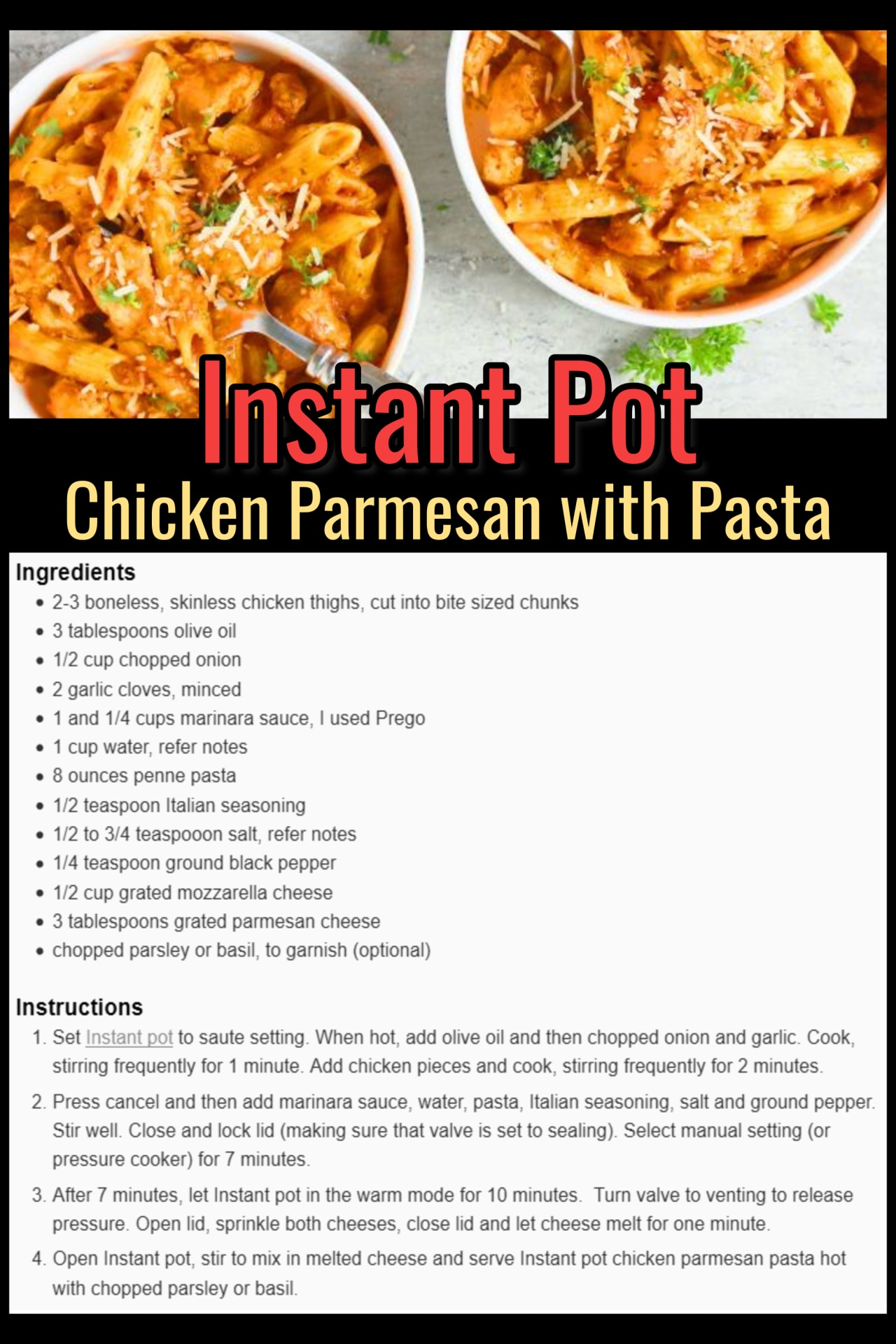 More EASY Instant Pot Chicken Recipes
Here are 4 more super simple Instant Pot chicken recipes that make for very easy weeknight dinners (perfect Instant Pot recipes for beginners) – just watch how easy and FAST they are to make:
---
Instant Pot Beginner?
---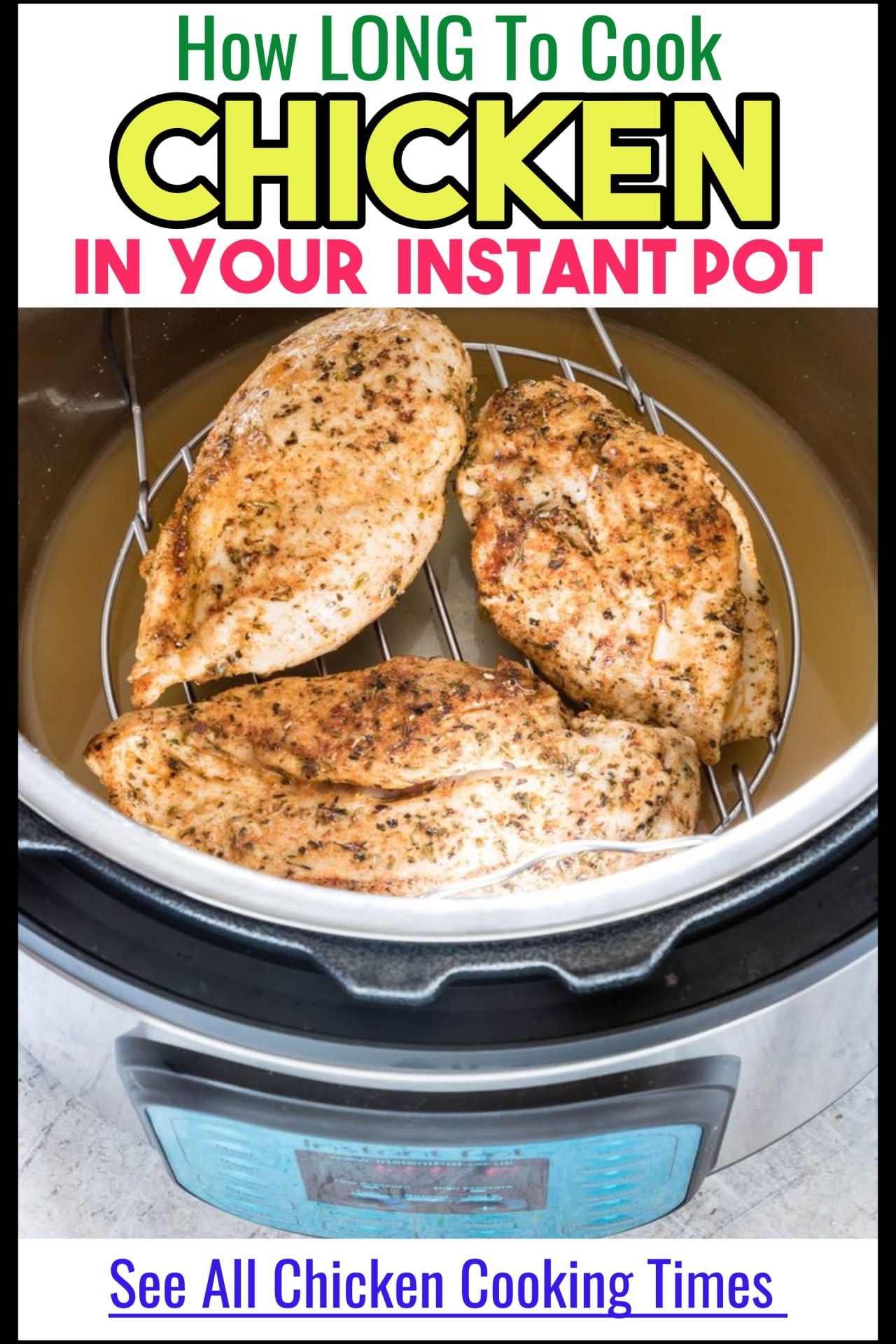 If you're NEW to cooking with an Instant Pot…
✅ Here are 10 Things I Learned About My Instant Pot (that really need to know)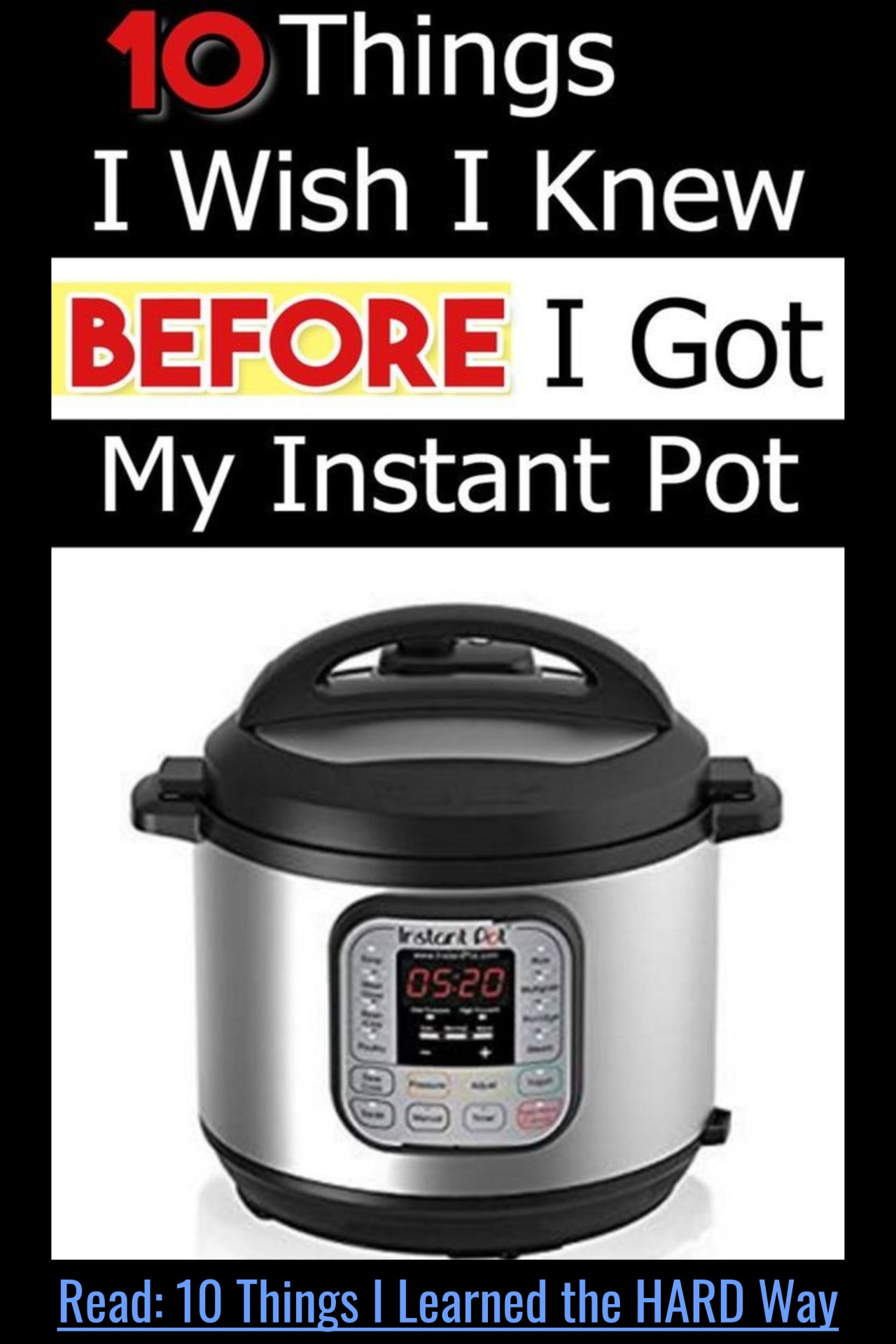 Not sure if you should get an Instant Pot or a Ninja Foodi Pressure Cooker?
✅ We compared both pressure cookers here