---
Breakfast Bundt Cake & Make Ahead Sweet Brunch Dessert Recipe Ideas for a Group or Crowd – I've been searching all over for breakfast ideas and crowd-pleasing sweet brunch dessert ideas that are great for a crowd or group.
With the Holidays coming and lots of overnight guests and brunch get-togethers, I really want some simple and fast breakfast bundt cake ideas and sweet brunch desserts that everyone will love and some easy Holiday party food ideas.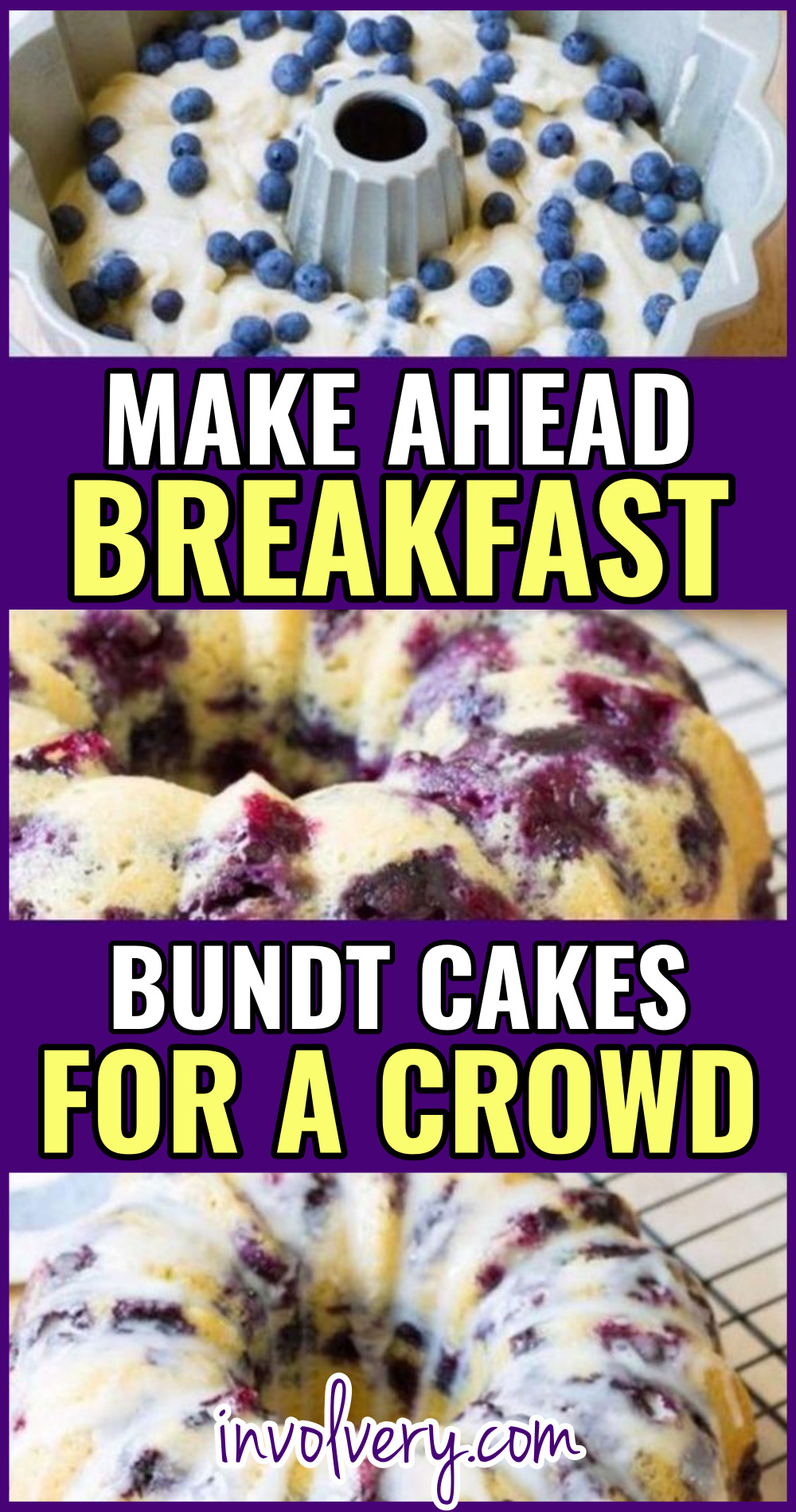 ---
Updated on June 15, 2023
posts may contain affiliate links -Enjoy and feel free to share with your friends!
---
That brought me to finding breakfast and BRUNCH bundt cakes and casseroles – brilliant! Whether it's something sweet or a hearty egg bundt casserole, these recipes are all so good!
These brunch food ideas really helped me figure out what to serve for a brunch party or breakfast for a crowd – which, in THIS family, there is ALWAYS a crowd in my kitchen ha!
Easy Brunch Recipes
Below are my personal favorite easy breakfast bundt cake recipes and brunch cake recipes that I plan to make very soon. These are all simple make ahead brunch food ideas that are perfect for a crowd.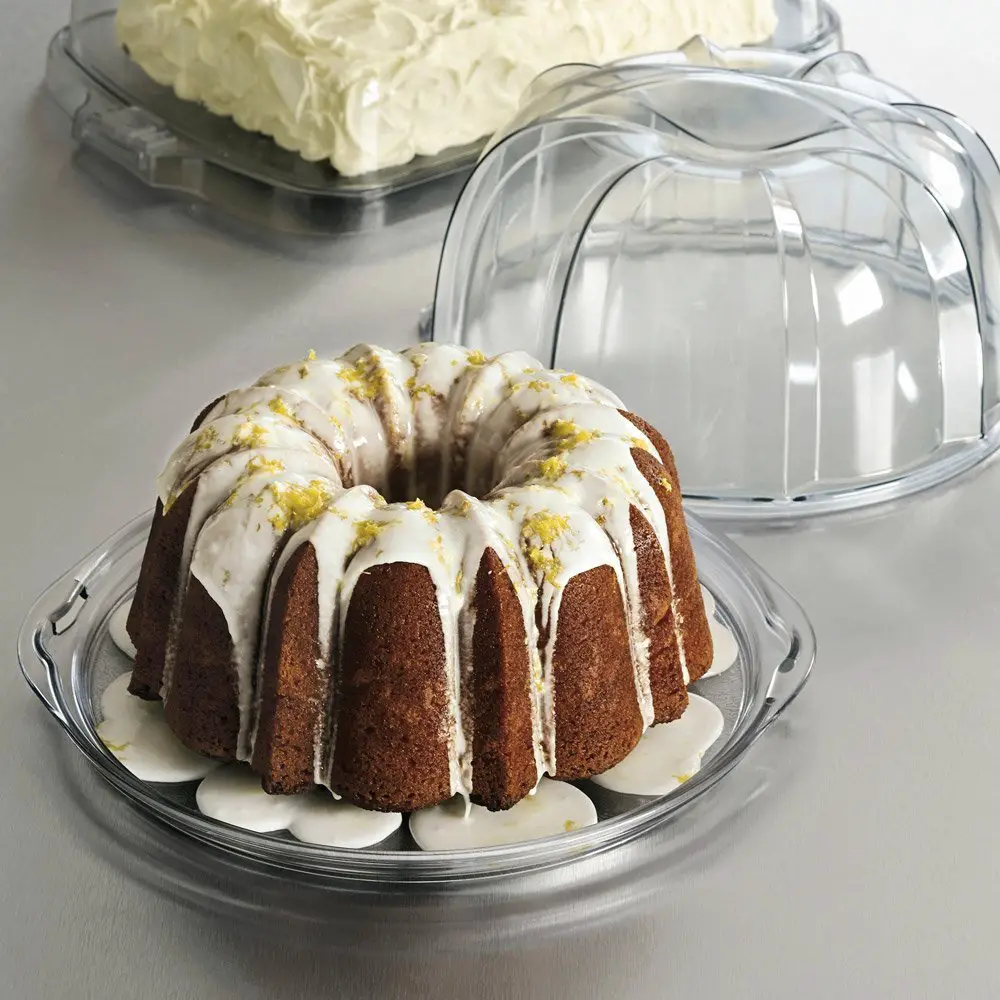 ✅ (tip: these recipes are also great breakfast ideas for work meetings if YOU are in charge of bringing food!)
Make Ahead Breakfast / Brunch Food Ideas
If you're looking for some easy make ahead breakfast recipes that are guaranteed crowd-pleasers, take a look at these large group breakfast ideas here.
There are make ahead breakfast casseroles (French toast casserole and a cheesy hashbrown casserole that my family LOVES)
There are also healthy make ahead breakfast ideas and some YUMMY blueberry muffins.
✅ Cooking For Easter?
---
---
Breakfast Bundt Cake Recipes
This is one of the most delicious brunch bundt cakes I've ever tasted!
The cake uses regular yellow cake mix in a box and is made extra moist with pudding mix!
✅ Just LOOK how yummy it looks (and it tastes WAY better than it looks!)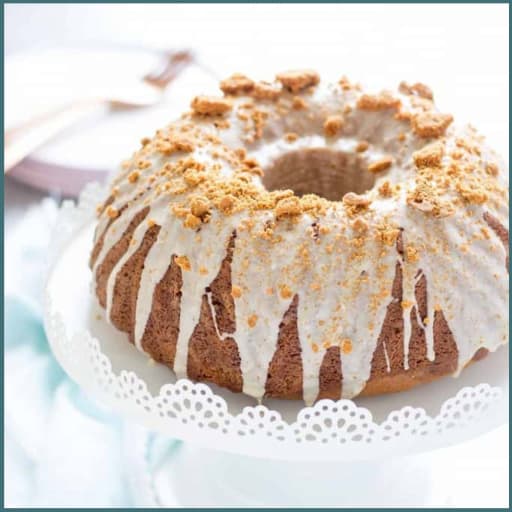 This bundt cake has a secret ingredient, too…. and it makes SUCH a delicious difference in the taste of the cake.
The secret ingredient is:
YUM!
Sausage, Egg and Cheese Breakfast Bundt Cake
This delicious and easy breakfast bundt cake recipe is one of my favorites. Makes a GREAT easy and fast Christmas morning breakfast too!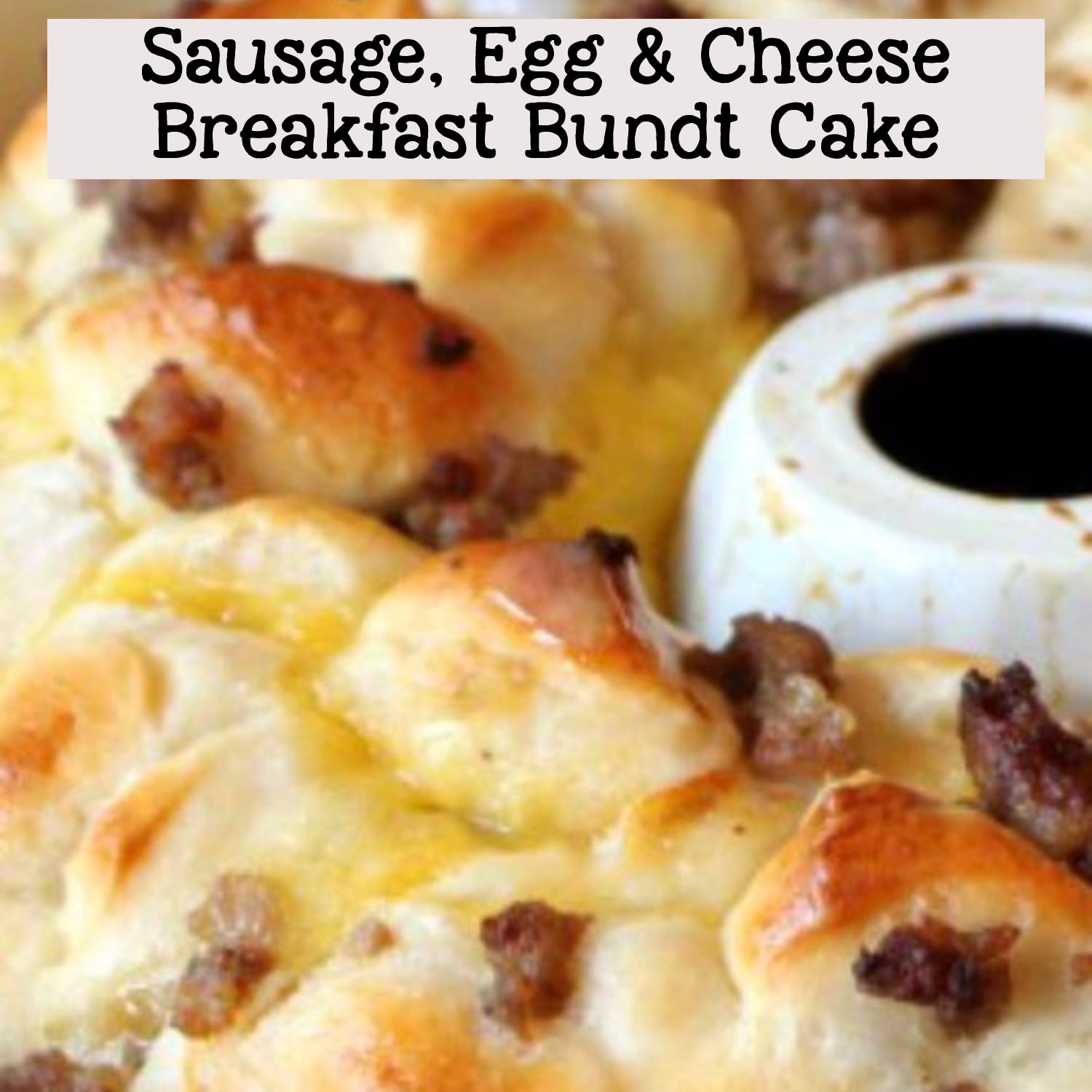 Ham and Cheese Breakfast Bundt Cake
This breakfast bundt cake recipe looks so delicious and it's easy to make too. This easy breakfast recipe has ham, cheese, eggs, and spinach and uses Crescent rolls.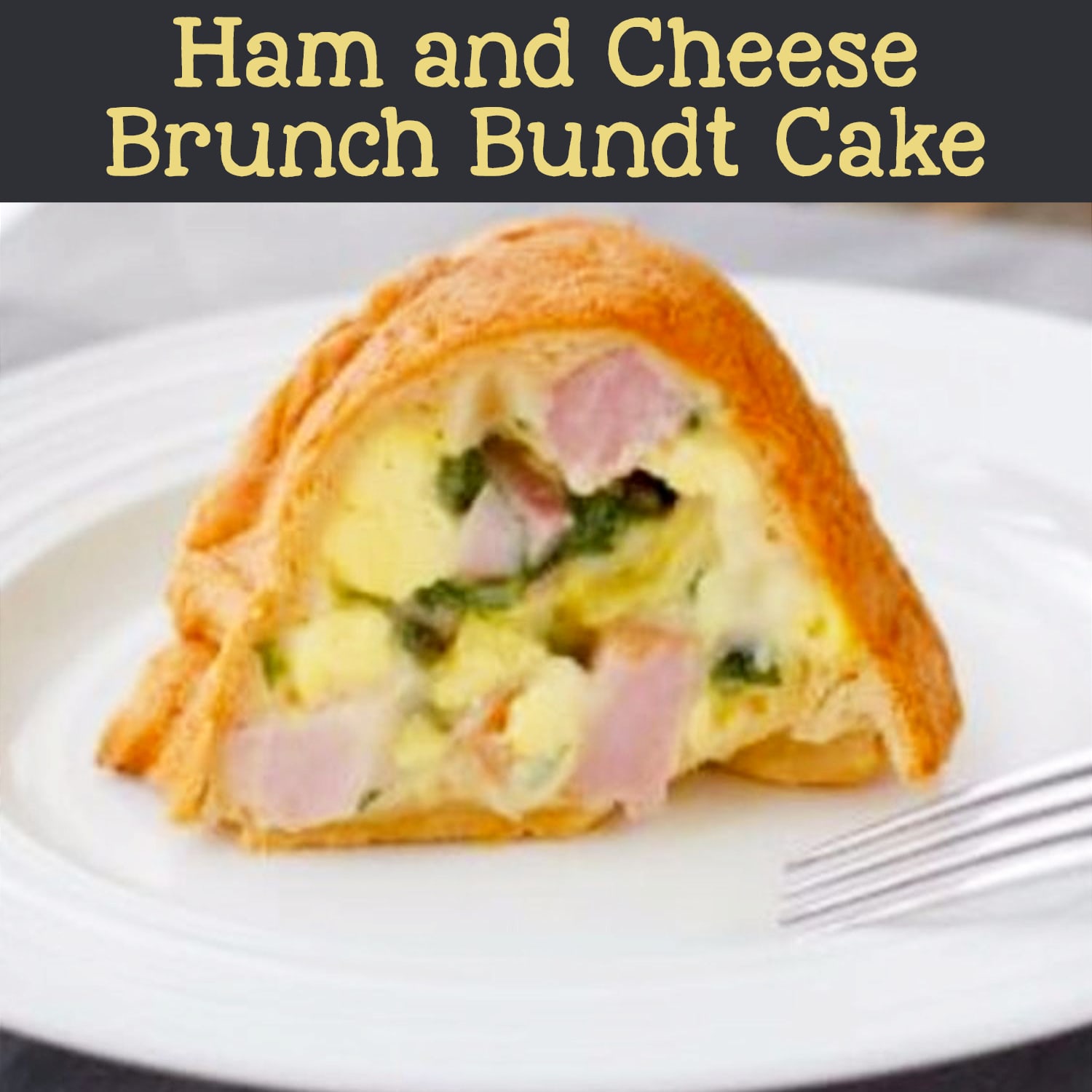 Cinnamon Pecan Breakfast Bundt Cake
VERY easy and simple breakfast bundt cake recipe – it uses CAKE MIX… how easy it THAT?!? It sure would make a delicious coffee cake idea too. Ingredients of this breakfast bundt cake are eggs, cinnamon, pudding mix and cake mix. EASY!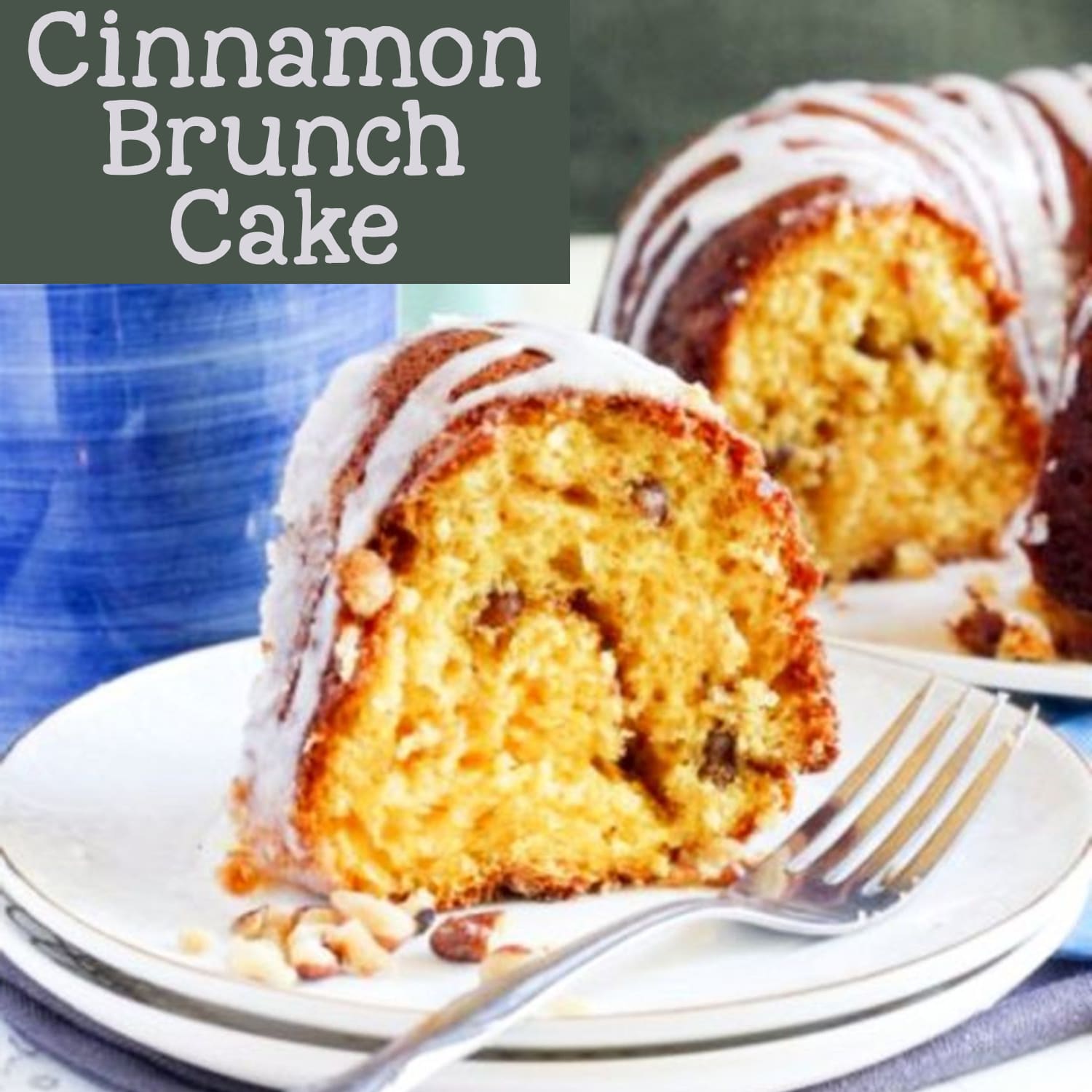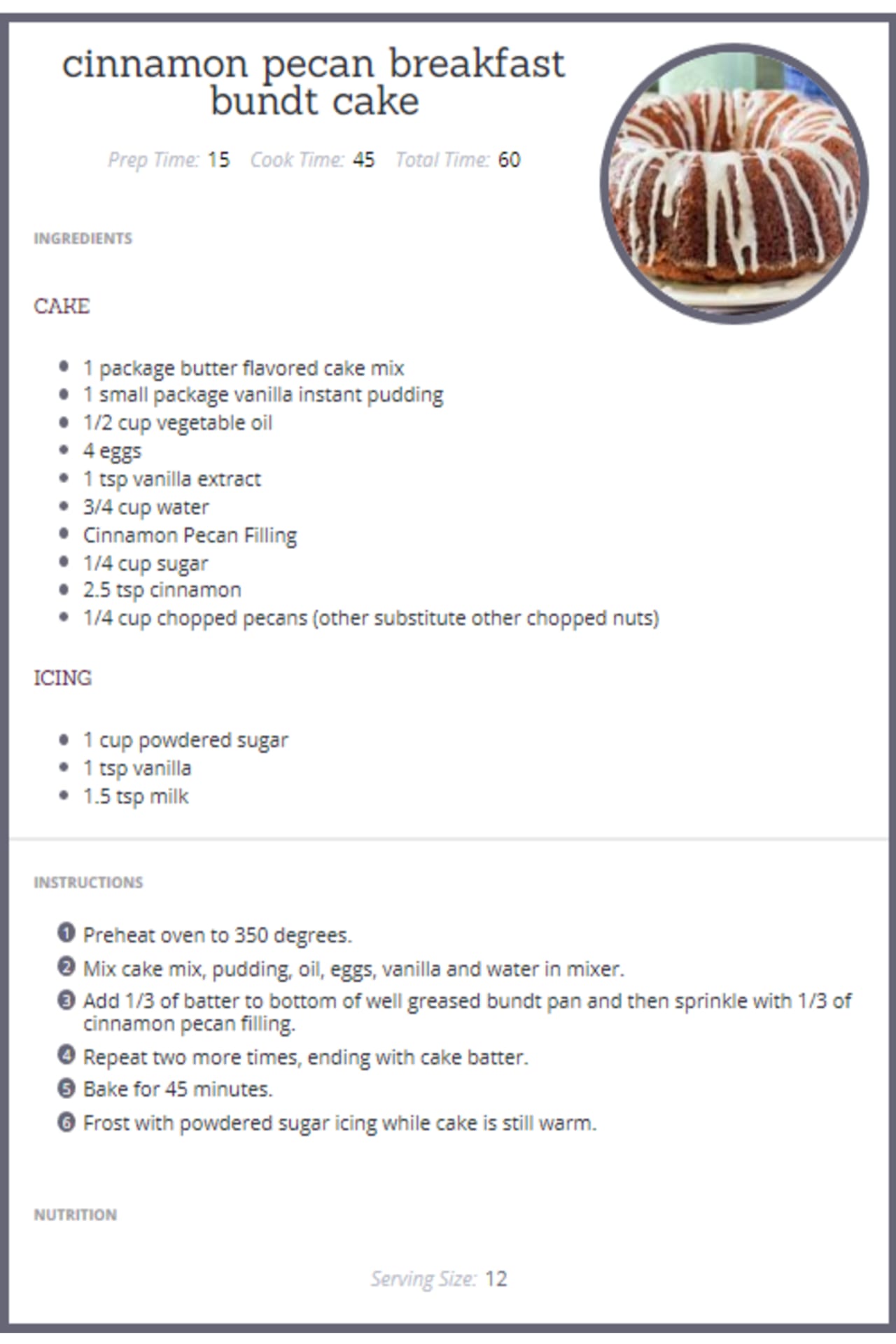 This breakfast bundt cake recipe would also be fantastic as MINI bundt cakes too!
Instant Pot Brunch Bundt Cake
Yes, you read that right – you can make this easy brunch bundt cake in your Instant Pot pressure cooker!
And it is an insanely good cinnamon coffee cake that is such an easy make ahead breakfast idea for your crowd or brunch party!
Just look how yummy it looks!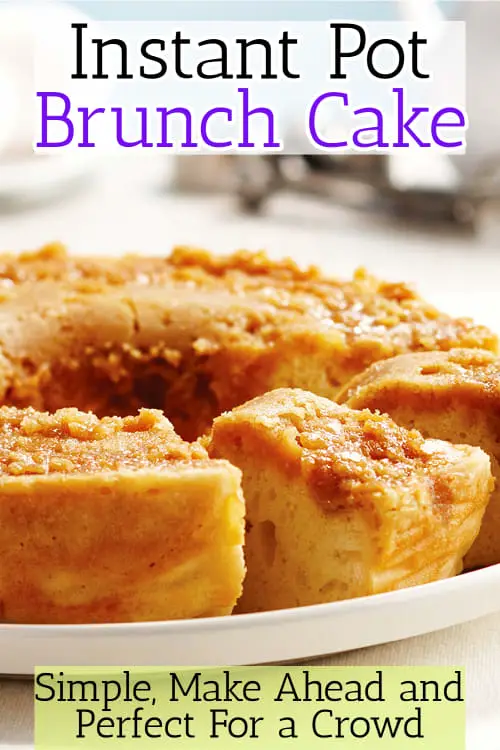 Oh… AND it uses Bisquik, too! Which makes it super DOOPER easy!
Blueberry Breakfast Bundt Cake
This easy blueberry breakfast bundt cake recipe tastes just like homemade blueberry muffins. Simple and easy breakfast idea for a crowd, Christmas morning or for brunch.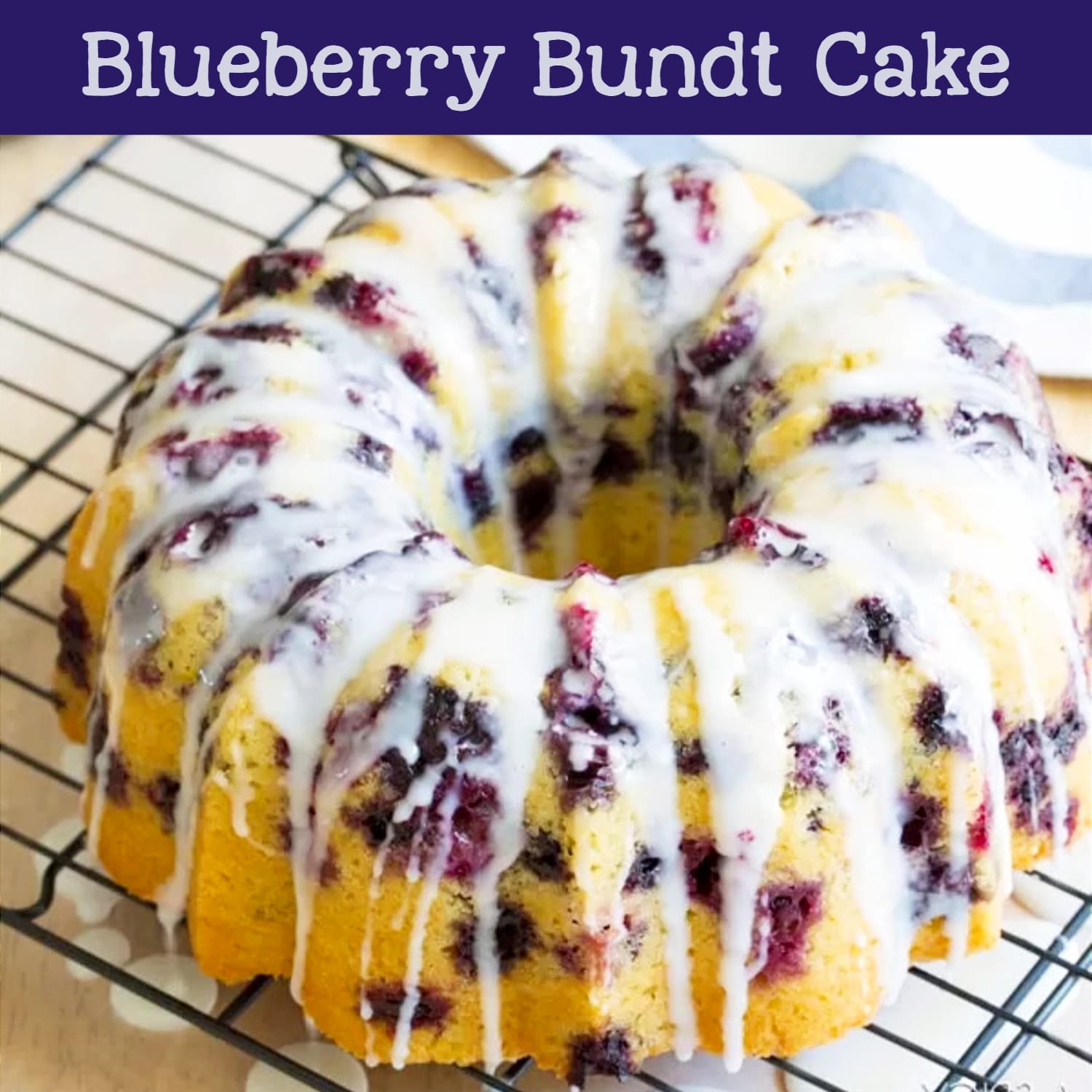 And here's the recipe image if you want to save it to Pinterest so you don't lose it: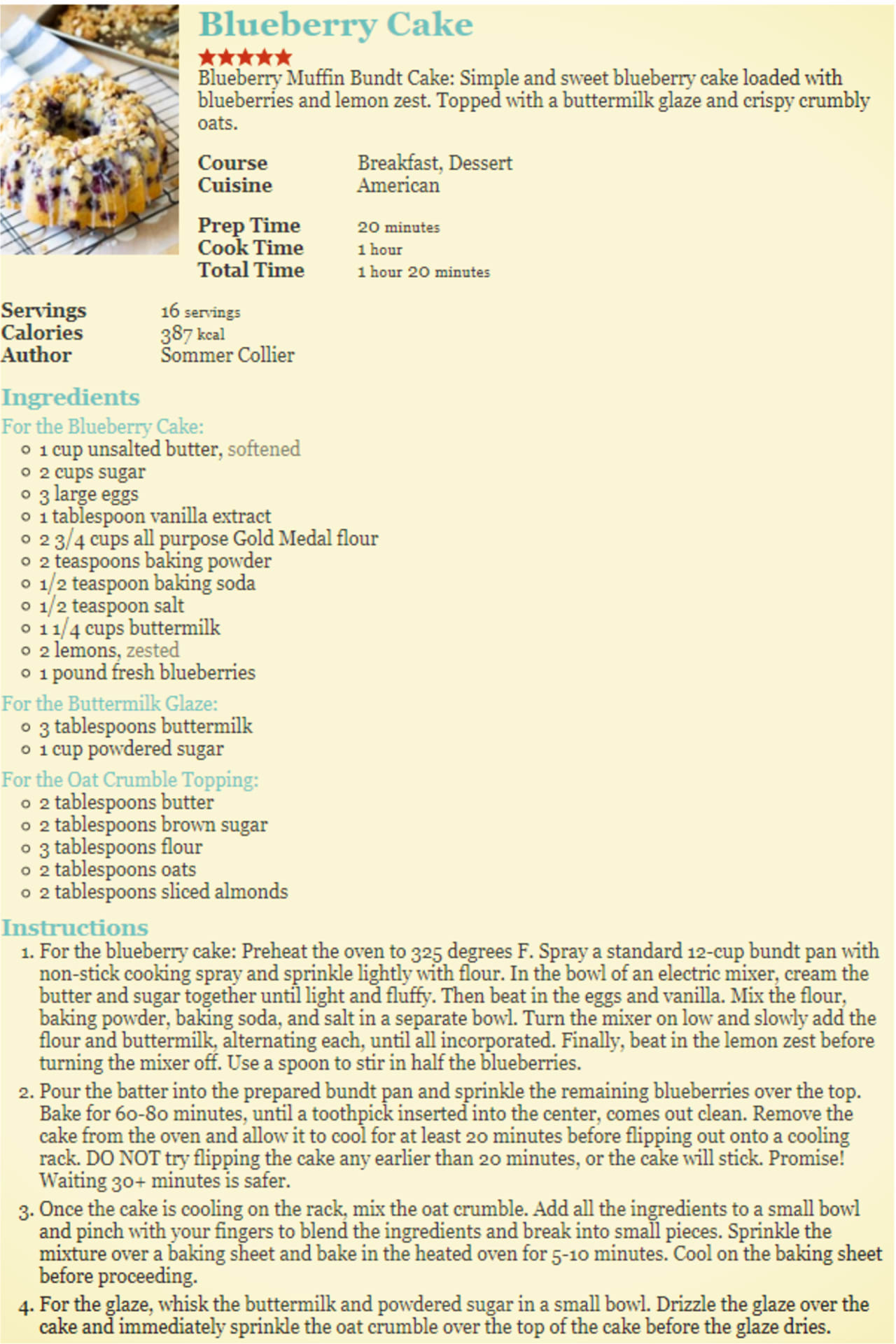 Bundt Cake KeeperGet More Info Bundt Cake StandGet More Info
 Super Simple Dessert RecipesShow Me This 3 Ingredient Fudge RecipesShow Me This
Breakfast Monkey Bread Bundt Cake
This breakfast bundt cake recipe has bacon, egg, and cheese and uses Pillsbury Grands biscuits as the bread part. EASY breakfast recipe for guests, brunch…makes a simple Christmas morning recipe idea too. We LOVE Monkey Bread in this house!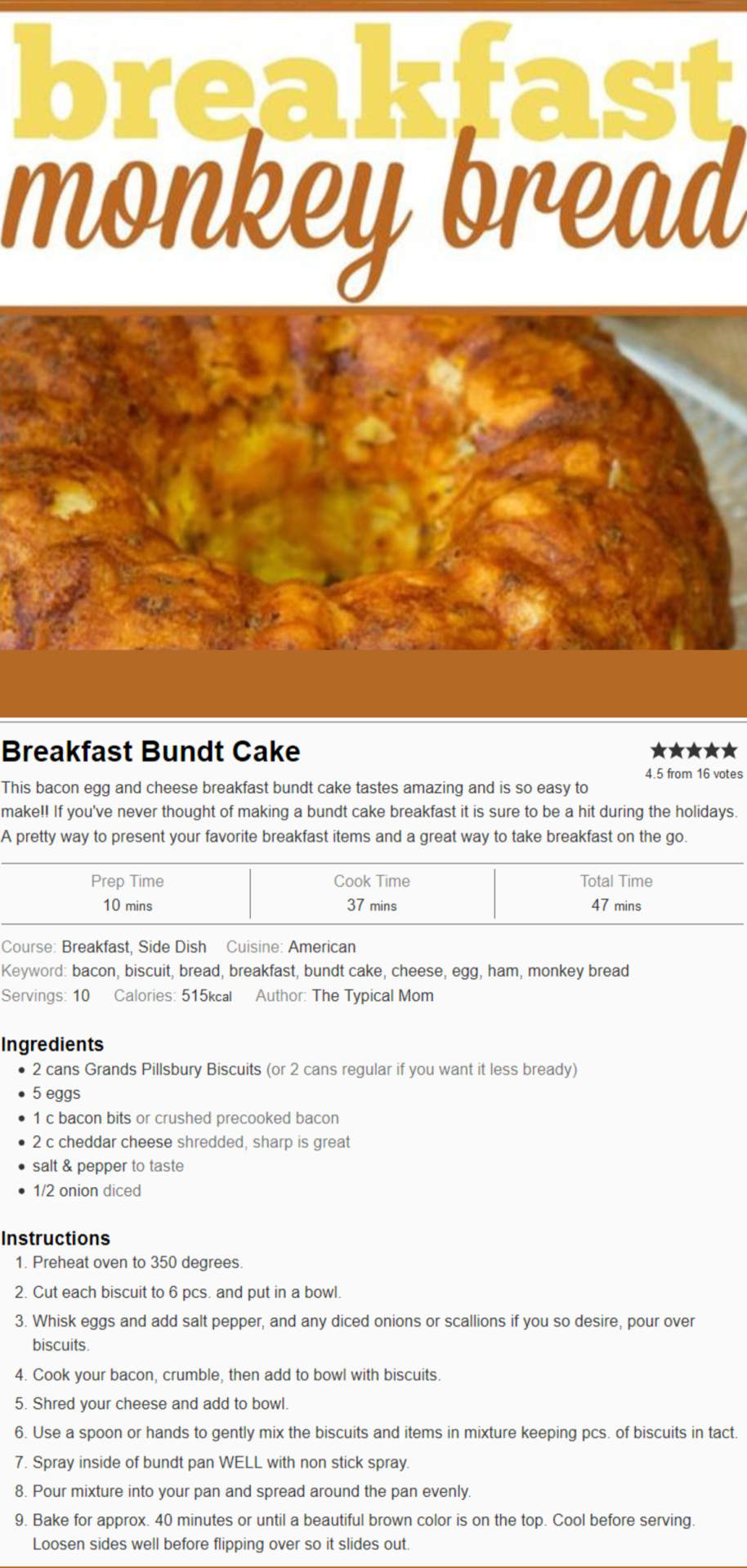 My Top 4 Breakfast Bundt Cakes
If I could only choose 4 of the BEST make ahead breakfast bundt cake recipes, these bundt cakes below would absolutely be my picks: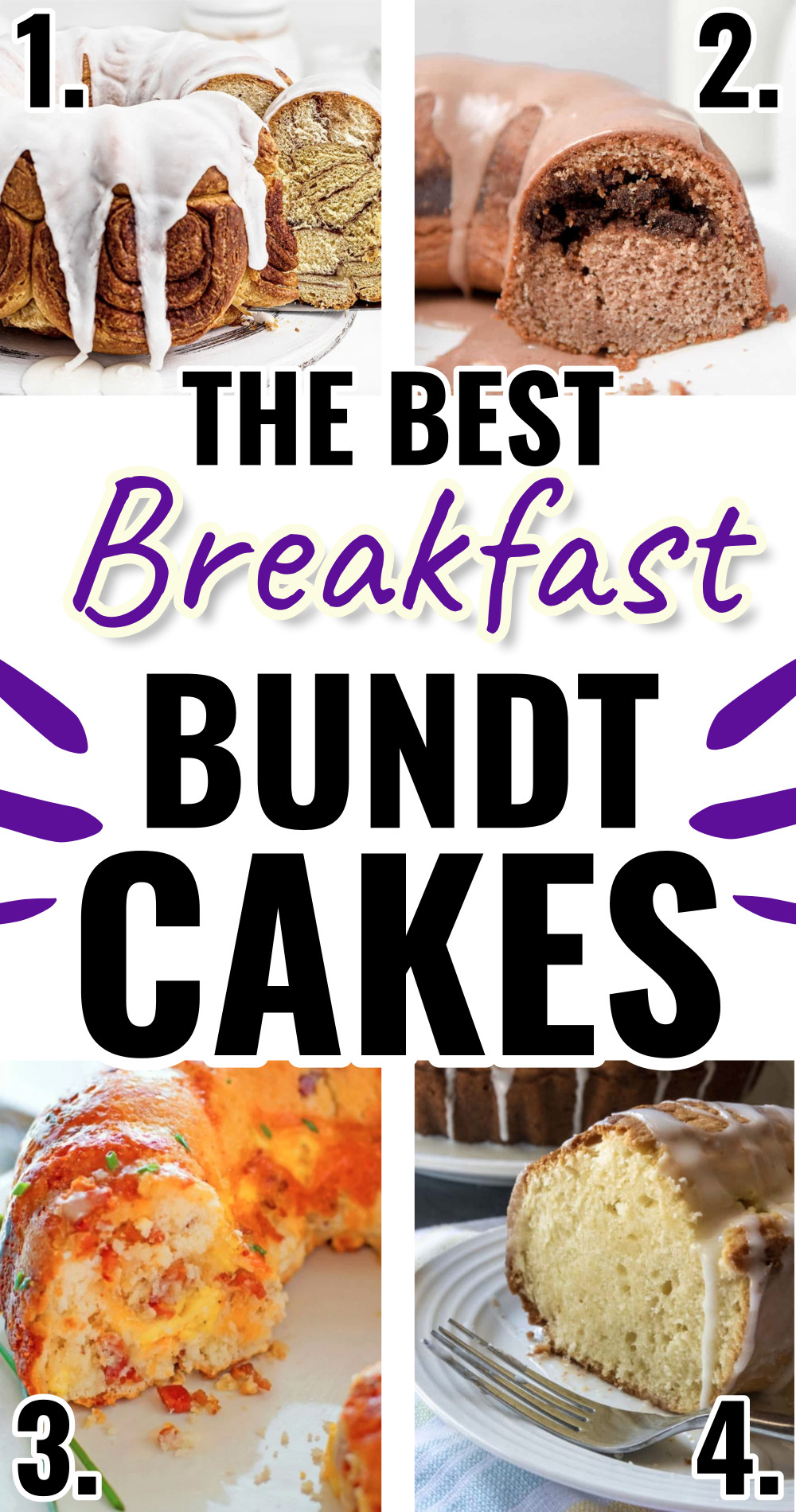 1. Cinnamon Roll Bundt Cake – The easiest way to bake a batch of sweet and sticky cinnamon rolls in the form of a cake. This simple shortcut recipe is quickly prepared with packaged cinnamon rolls arranged in a pan, then drizzled with a homemade cream cheese glaze, and sliced to show off its swirls – print the recipe.
2. Cinnamon Brown Sugar Breakfast Bundt Cake – This moist, sweet cake boasts a cinnamon brown sugar filling and a cinnamon-infused glaze. This makes a wonderful make ahead breakfast paired with a hot coffee and it is sure to start your day off on a great note – print the recipe.
3. Bundt Pan Bacon Egg and Cheese Brunch Bread – Homemade biscuit batter, crispy bacon, scrambled eggs and sharp cheddar cheese then it's baked to golden perfection in a bundt pan – print the recipe.
4. Lemon Donut Bundt Cake – the perfect combination of donut and cake! This easy recipe is basically a mega-sized lemon donut made in a bundt pan then slathered in a tangy lemon glaze. Perfect to serve up as breakfast or an easy lemon dessert – print the recipe.
Blueberry Breakfast Cake Recipe
Now this isn't a breakfast BUNDT cake, but it's still cake – for breakfast!
Doesn't it look AH-mazing??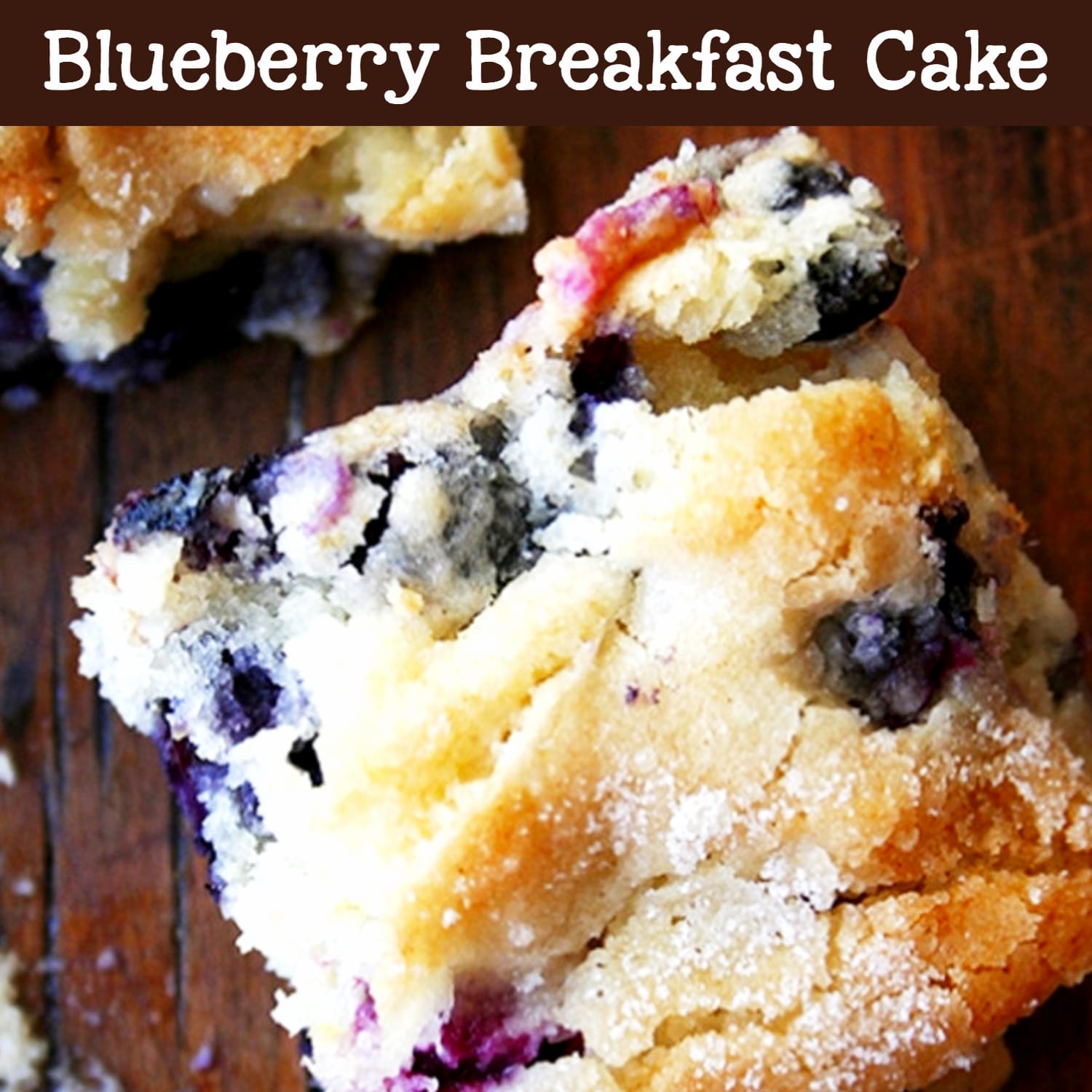 I can't wait to make it! I found the recipe here.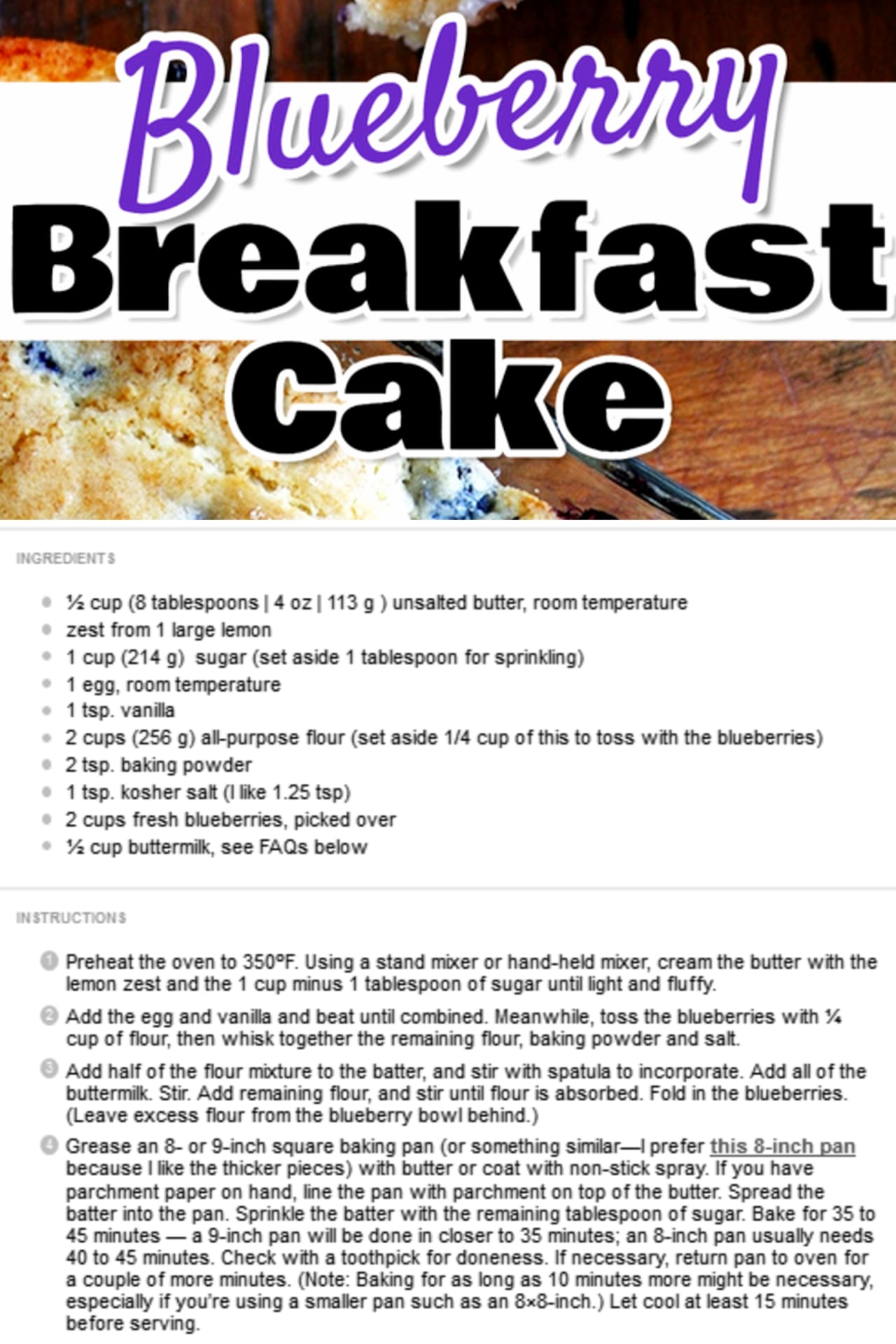 Cinnamon Roll French Toast Breakfast Casserole Recipe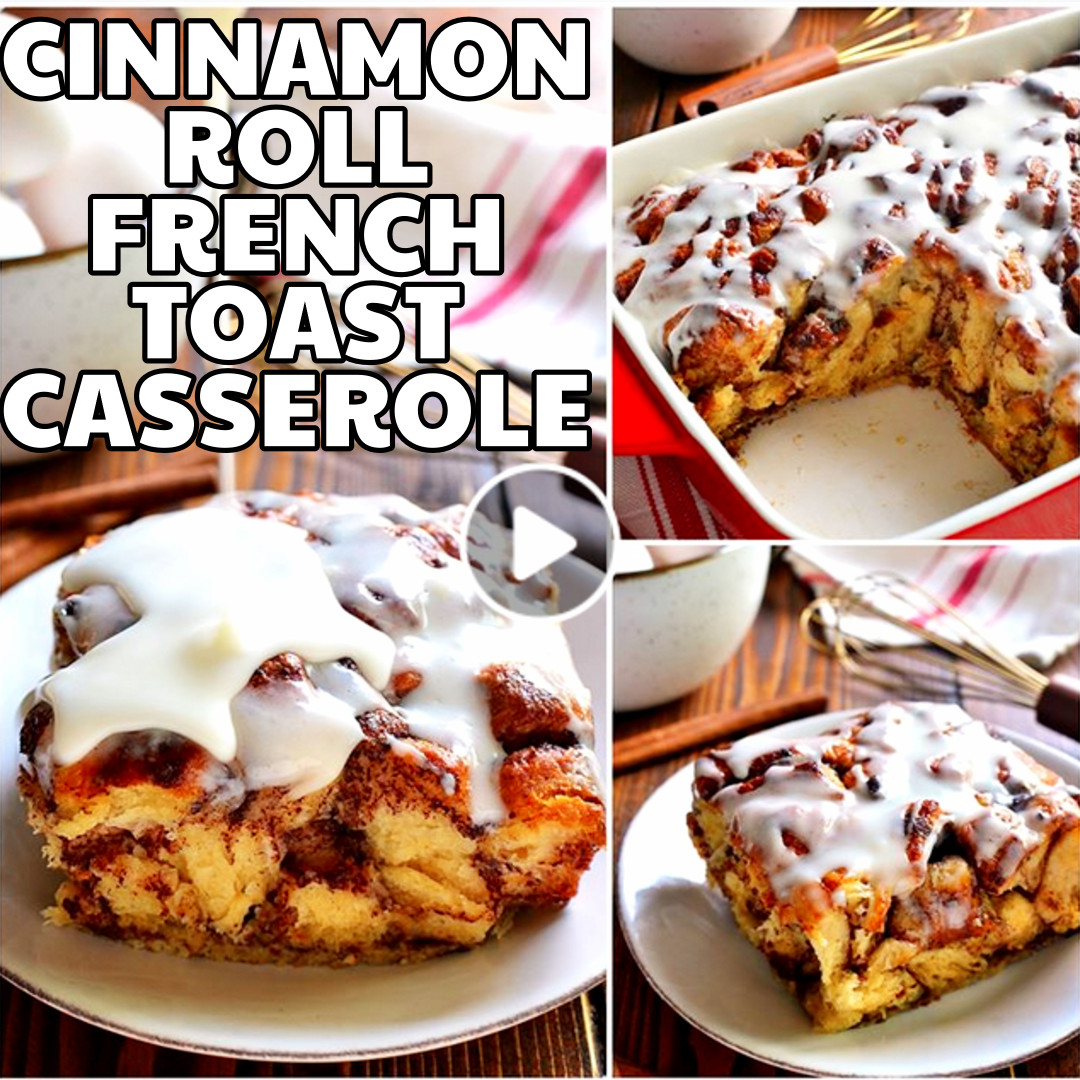 This Cinnamon Roll French Toast Bake Casserole is SO easy to make… just watch the
video recipe next
. I love making this when company is over – and it's perfect for an easy Christmas morning idea!
Why not make a bundt cake or cake casserole for breakfast? With an inexpensive bundt cake carry case like one of these, it's a super simple recipe to take with you to your next brunch.
You might also like:
---
Or how about these super simple dessert ideas:
---
– Easy Peasy DUMP Cake Recipes
---
– My Grandma's Dessert Recipes
---
More Make Ahead Breakfast Ideas: