---
Unique Homemade Christmas Decorations For Holiday Decorating on a Tight Budget –
I have seen THE cutest and most unusual Christmas decoration ideas lately – and they're all pretty cheap to make. What I really love about these DIY Christmas decorating ideas is that they're all so unique and NOT the normal Christmas decorating ideas you see inside and outside your neighbor's homes every Holiday season.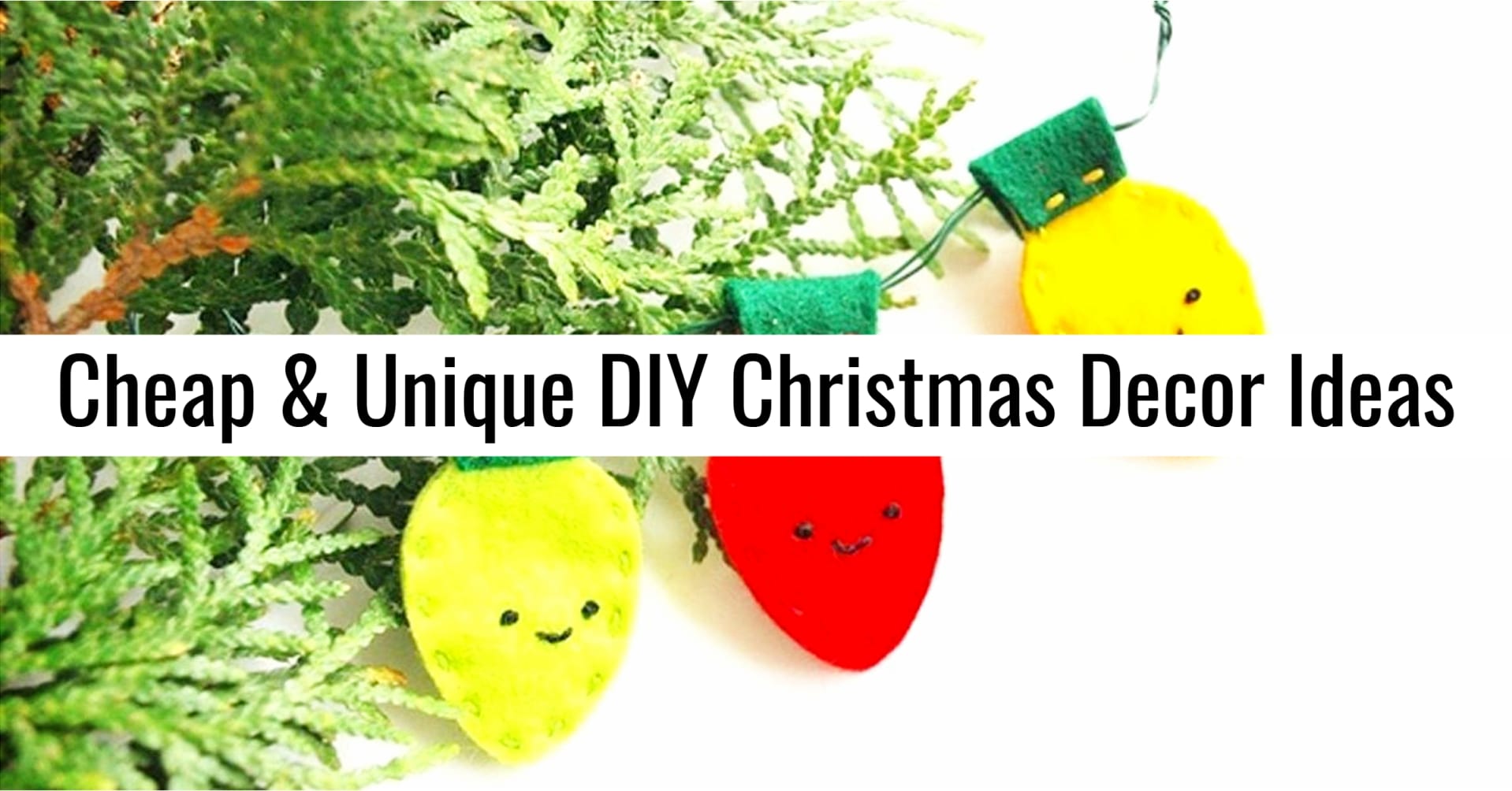 This first idea is SUPER cute for decorating the classroom for the Holidays, but it's also a fun craft decoration to make with your kids at home.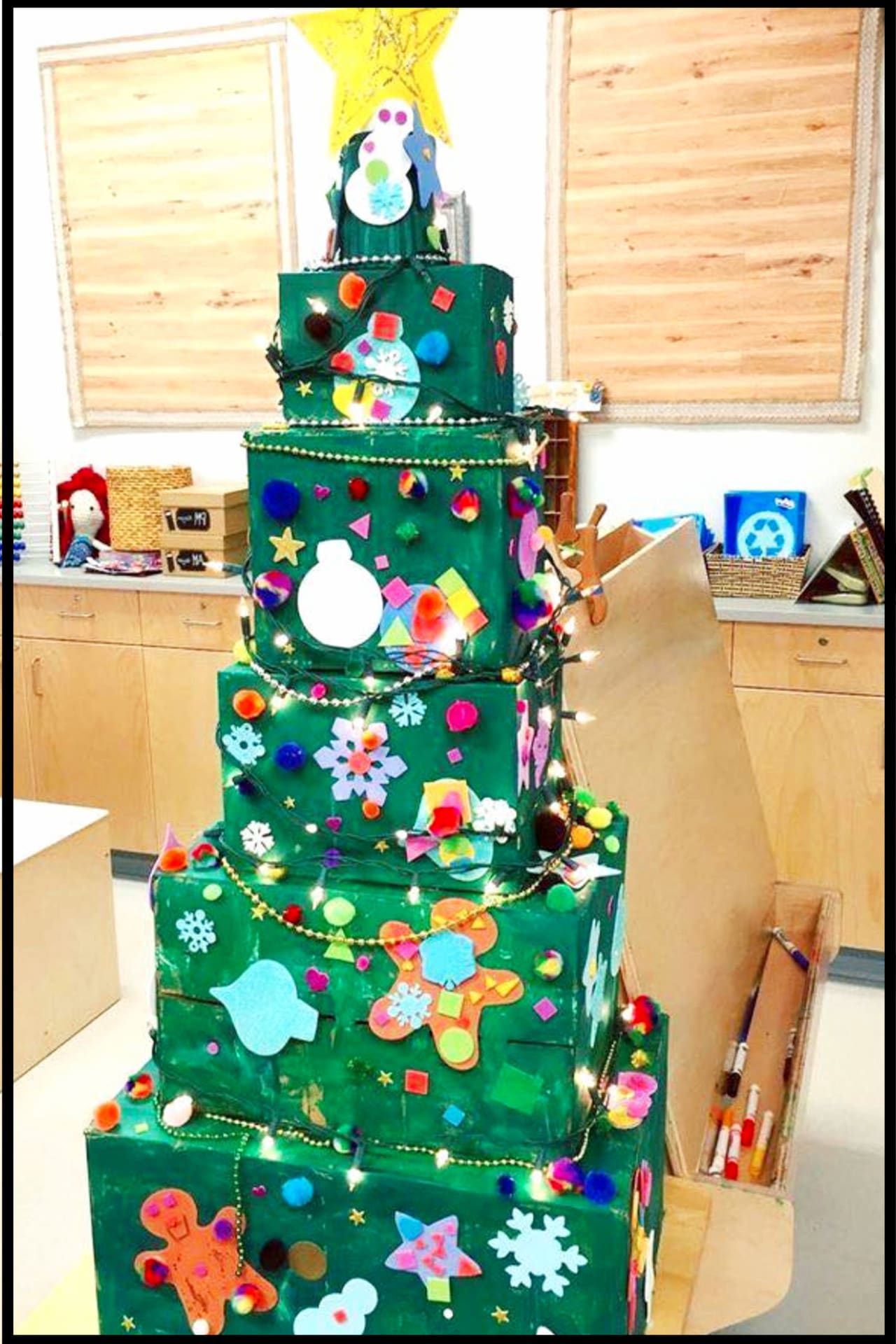 Yep, it's a classroom Christmas tree made out of boxes that are spray painted green and then the kids can decorate the tree with their own DIY ornaments.
Adorable AND looks super fun for the kids, too!
Looking for ideas to decorate the bulletin boards in your classroom this holiday?
 39 Pieces Christmas Holiday Hearth Bulletin Board Decoration Fireplace Bulletin Board Seasonal Winter Bulletin Board Christmas Stocking Candle Wreath Cutout for Christmas Classroom Home DecorShow Me This 71 Pieces Christmas Classroom Bulletin Board Decor Christmas Tree Poster Merry Christmas Banner Christmas Tree Candy Canes Star Bell Snowflake Presents Christmas Stocking Christmas Ball Bows CutoutsShow Me This
I'm always on the lookout for unique ways to set up and display my Christmas Village decorations each year.
This next idea uses wooden crates stacked to display all the Holiday Village pieces in such a cheap and beautiful way, don't you think?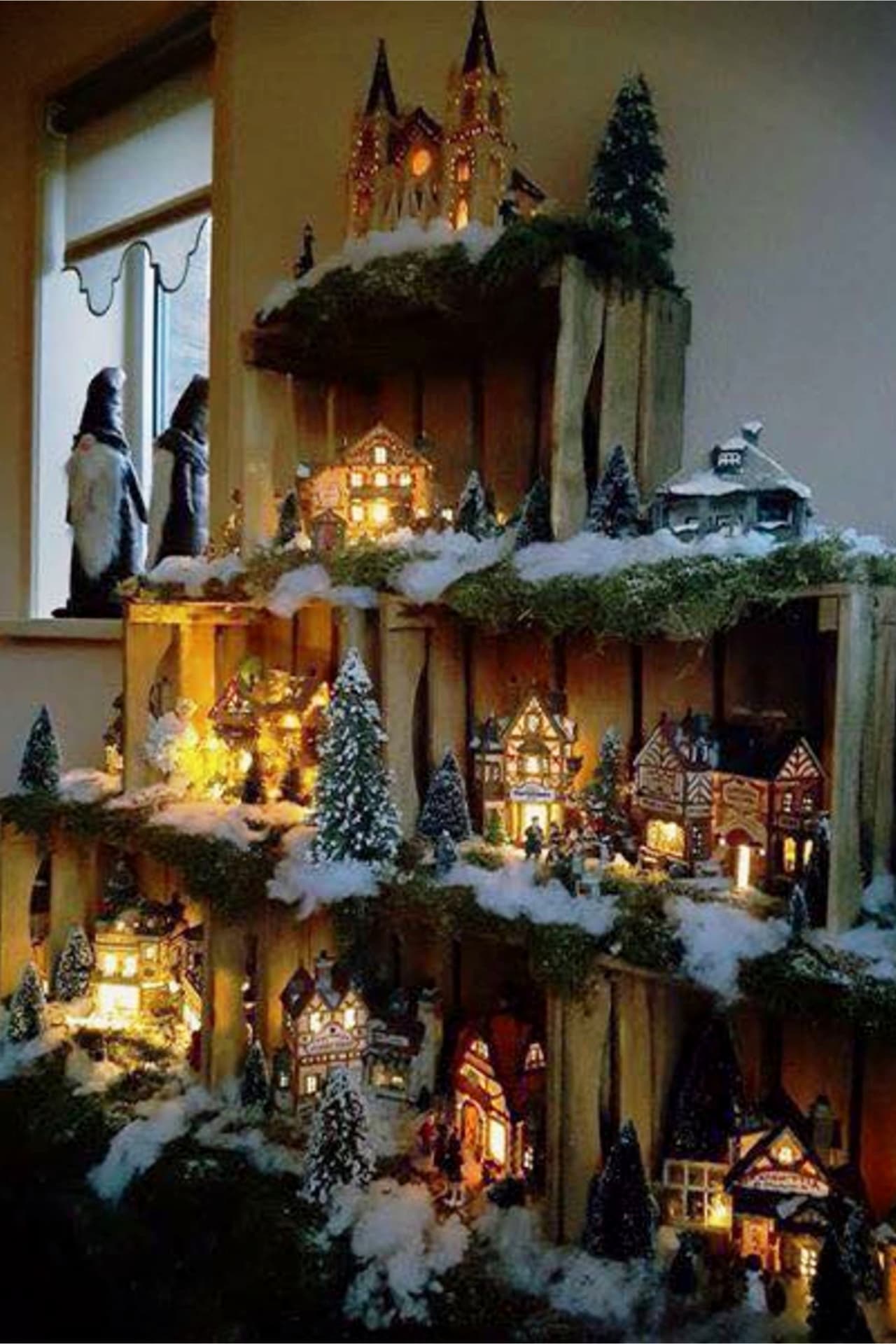 Speaking of Christmas Village display ideas – I saw this idea on Facebook and HAD to share it.
Scroll slowly so you can SEE it…. So original and beautiful!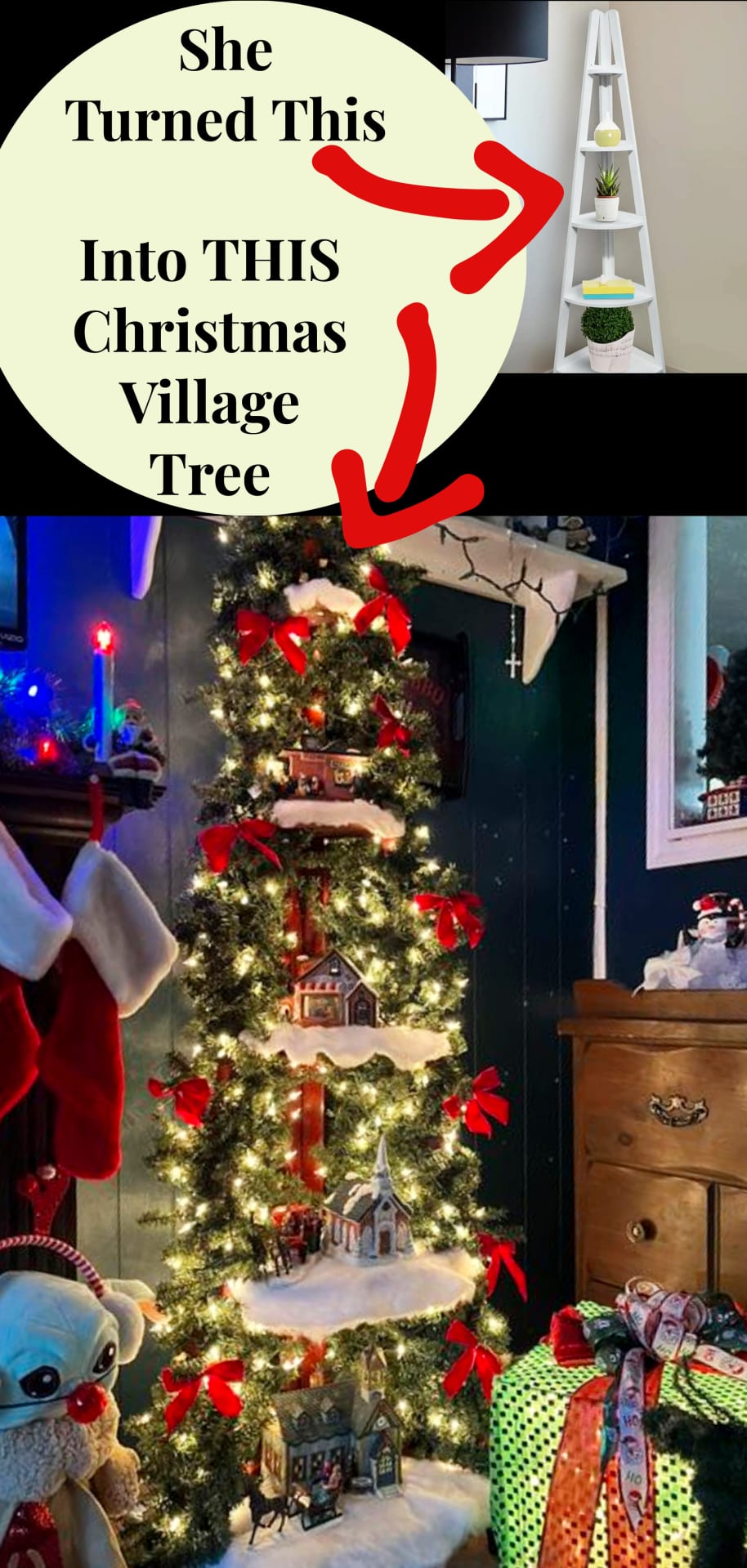 Here's how she made it:
 1. Get a Corner Shelf Like ThisFound It Here 2. Wrap It In Garland With LightsFound It Here 3. Put 'Snow' On The ShelvesFound It Here 4. Arrange & Display Your VillageFound It Here
Super simple AND a multipurpose Christmas tree too!
Now, I HAVE to show you this stunning Christmas Village display – this Reddit user embroidered ALL the houses by hand on canvas.
Seriously, scroll slowly and ZOOM IN and just LOOK at the beautiful work she's done!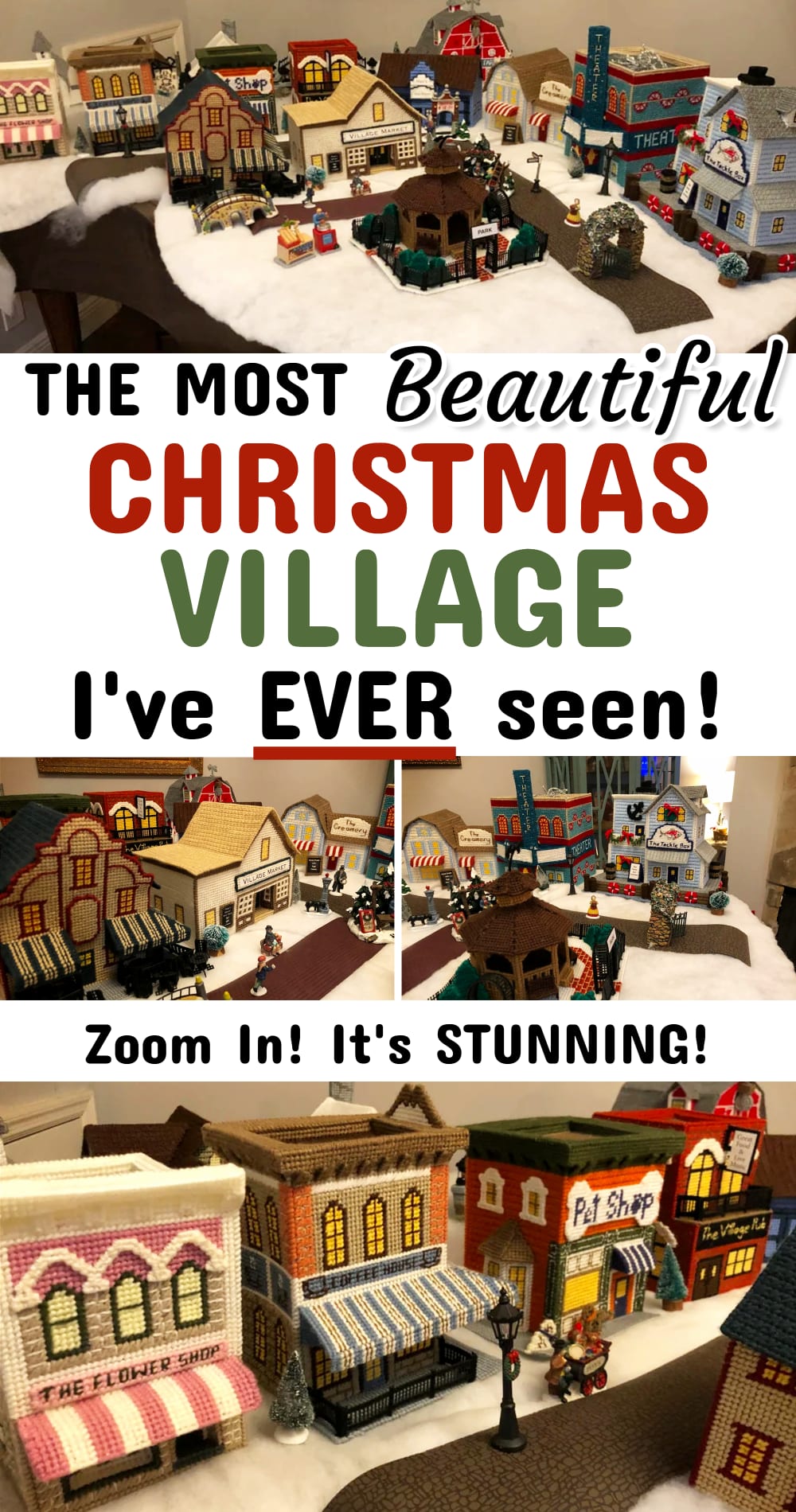 A reader said –
I remember being brought to a coworker of dad's house near Christmas when I was a kid…. like 6 maybe. They had a Mary Maxim village, probably these patterns, and I was spellbound. I'd forgotten all about it.
Thanks for making something so very lovely and for bringing me this memory.
She used Mary Maxim kits like these:
 Cider Mill Plastic Canvas KitFound Here Cape Cod Plastic Canvas KitFound Here
This next unusual Christmas decorating idea is for outside – and it always makes me laugh.
I love gnomes and these little guys are adorable!
Guess what the gnomes nose is made out of?
It's a potato!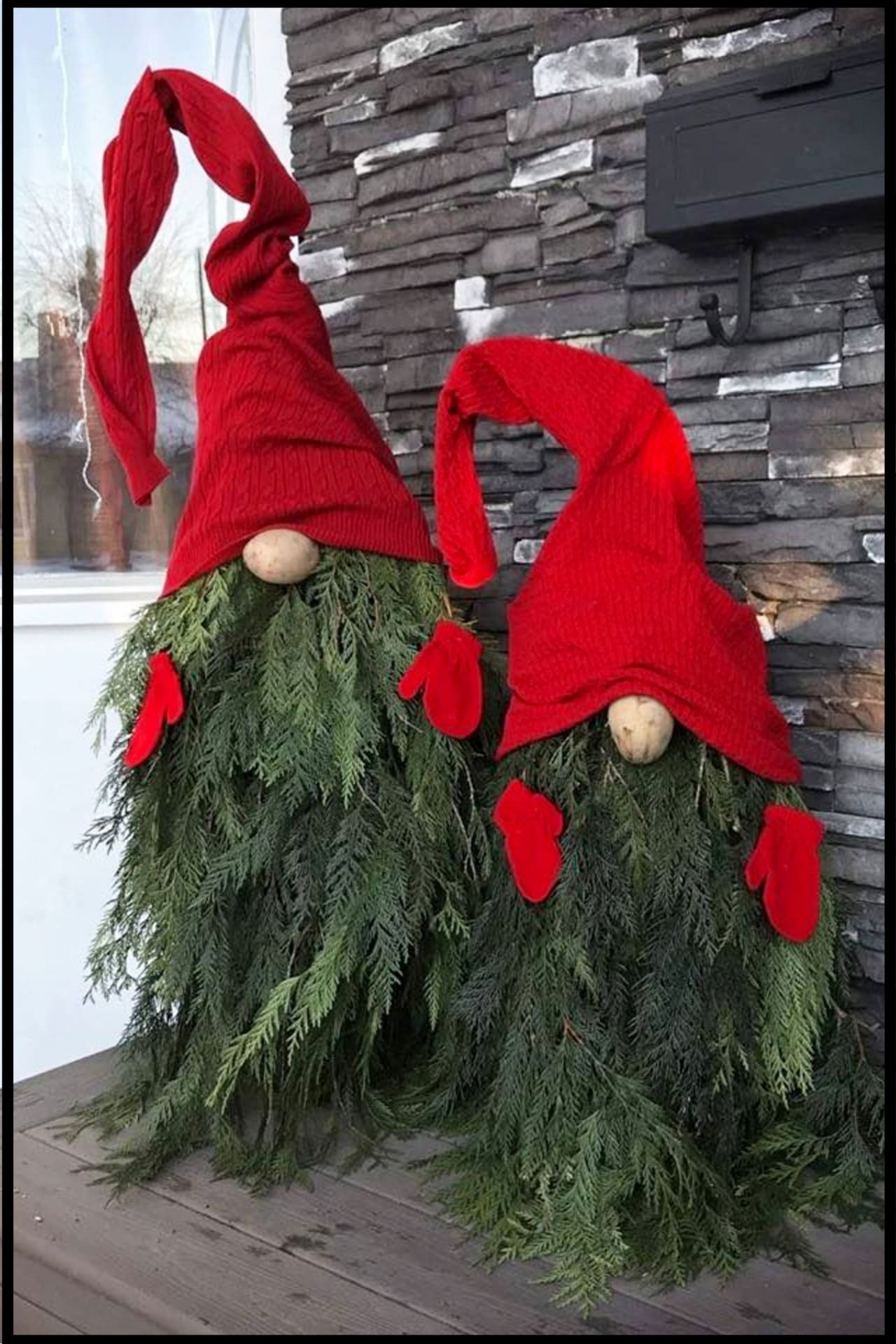 ✅ Here's how to make gnome Christmas trees
it's super easy!
There's a step by step video and lots more pictures of DIY gnome Christmas trees!
(wait until you see the gnome tree with boots! So cute!)
Not only do I love Christmas gnomes, I also love GRINCH Christmas decorations.
Here are some fun and easy DIY Grinch Decorations to make…
I don't know how crafty YOU are, but I love fun and simple little felt crafts to make.
These cute Christmas tree "lights" are made out of felt. Cute, right?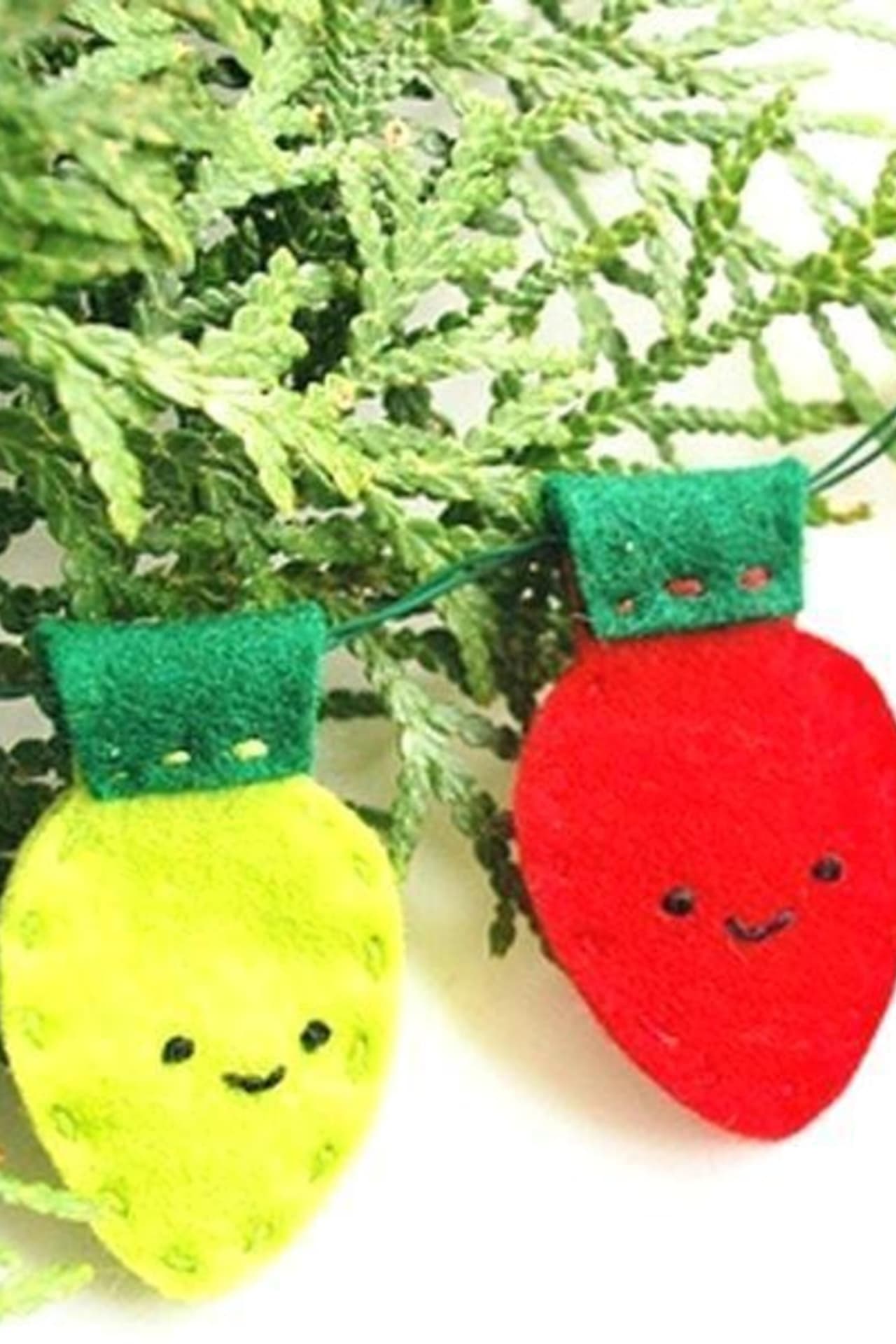 If you're a wine lover, have you ever wondered what to do with ALL those old wine corks?
(c'mon, I know you have them haha!)
Why not turn those old corks into a cute Christmas wreath?
It would look so cute on your front door OR as a unique DIY Christmas decoration gift to give this Holiday.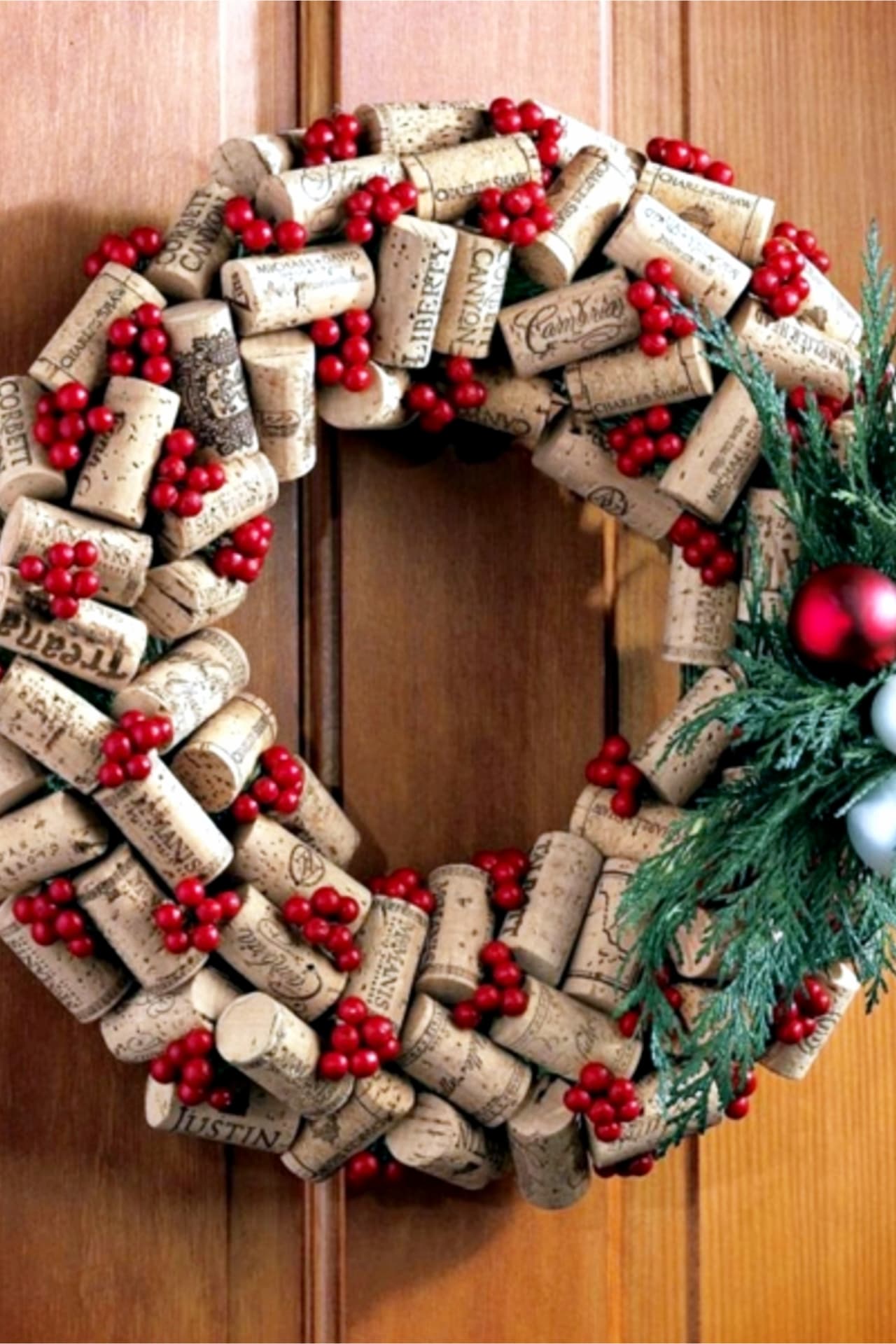 Want to MAKE a a gift for a wine lover this Holiday?
I'm a big fan of deco mesh Christmas wreaths and this snowman mesh wreath is one of my favorite super easy Christmas decorations to make this year:
Here's another DIY Christmas wreath project you have GOT to try…
Guess what?
The Christmas wreath in the picture below is made from POOL NOODLES!
Yes, those cheap styrofoam sticks you use in the pool to float around.
GORGEOUS, isn't it?
You can see how to make a Christmas wreath out of pool noodles in the tutorial below:
I'm not sure this next Christmas decorating idea is perfect for your house (unless you are a doctor/dentist or work in a medical office or hospital), but how cute is this Christmas tree that is made out of those gloves medical personnel wear?
So creative!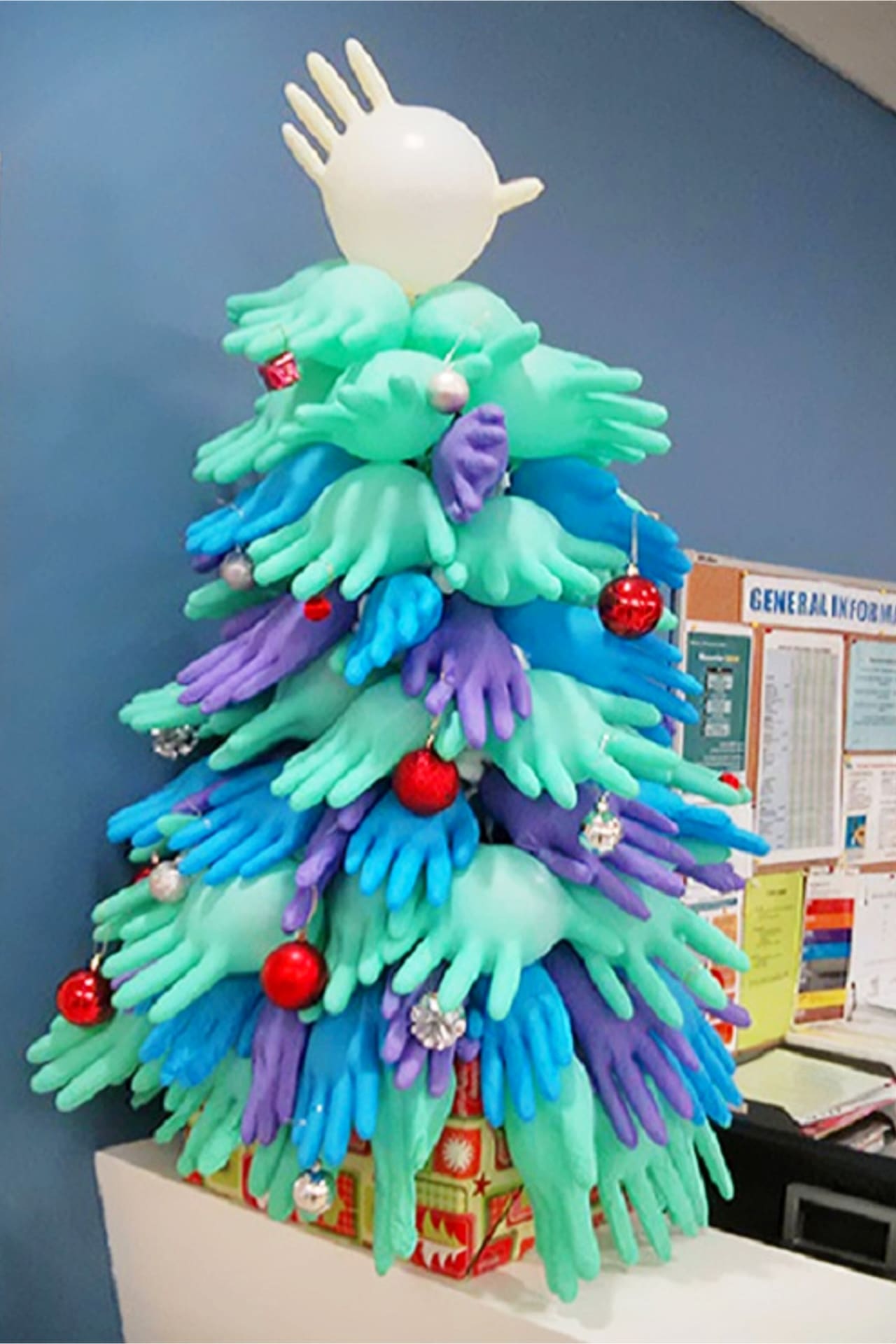 This next VERY unique and unusual Christmas decoration is made with ALL Dollar Store supplies.
Isn't it gorgeous?!!??!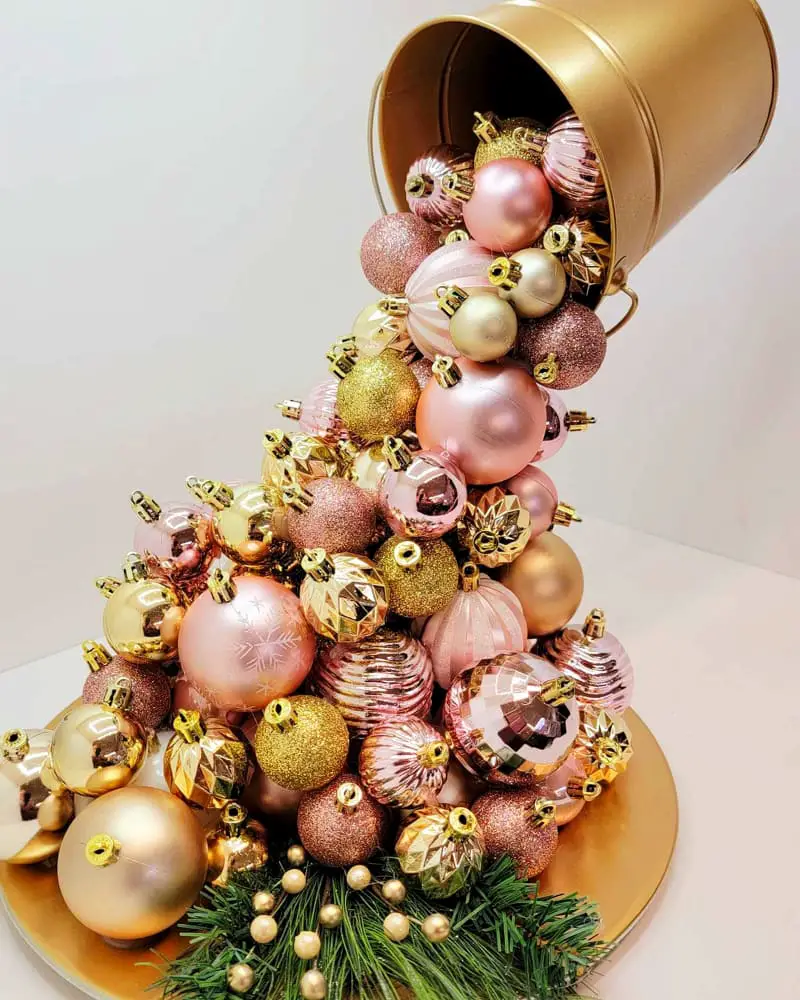 Here's a side view of this floating bucket decoration that seems to magically pour out Christmas ornaments: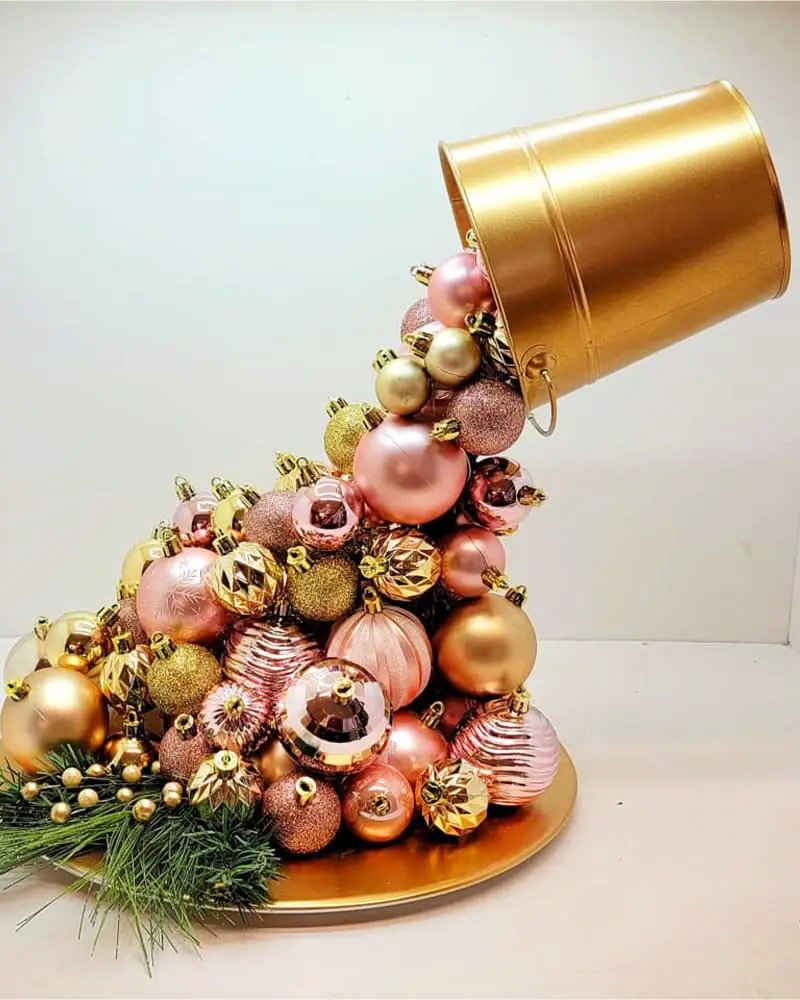 Believe it or not, this floating centerpiece is easy to make.
Here's the quick video tutorial that shows how to make a floating Christmas centerpiece decoration:
More Christmas Ideas:
From Elf on the Shelf to Christmas Decorating Trends, see ALL our fun and unique Christmas ideas here