---
Best Affordable and Most Realistic Artificial Christmas Trees This Year – These FAKE Christmas trees look SO real!!!
If you want a fake Christmas tree that looks REAL, take a look at these affordable artificial Christmas trees that look SO real! From Douglas Fir to Balsam Fraser Fir, these are our picks for most real-looking fake Christmas trees this year. If you're doing Christmas on a budget, these fake tree ideas will help you save some money to buy all those hot toys this year.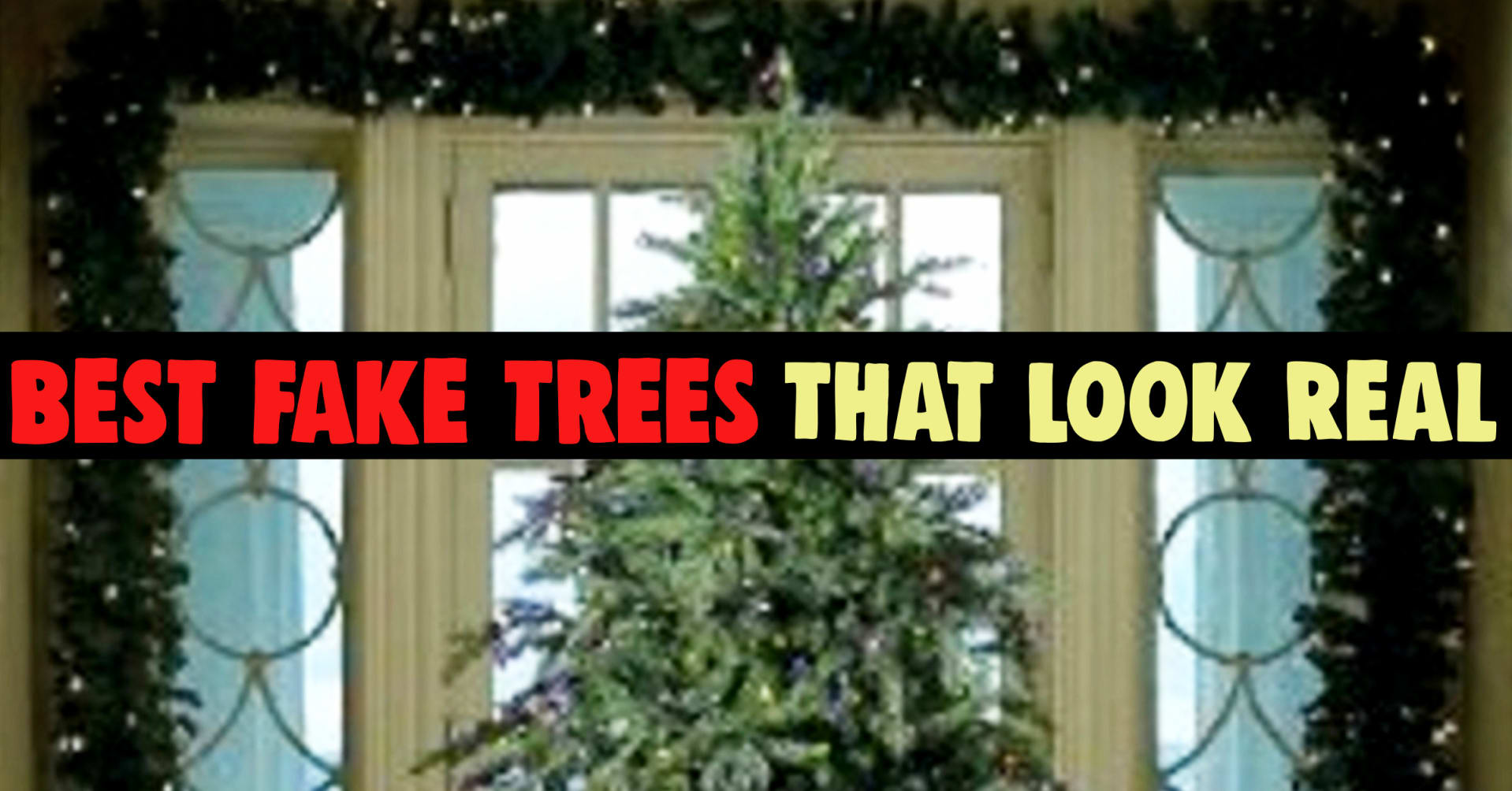 ---
Updated on November 12, 2022
posts may contain affiliate links -Enjoy and feel free to share with your friends!
---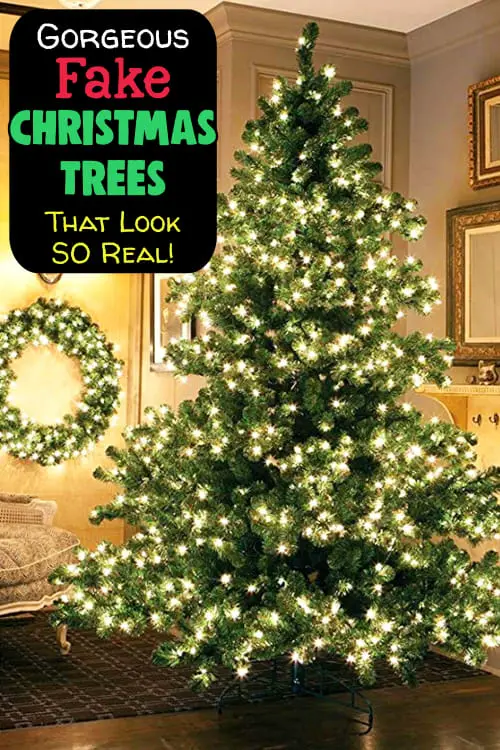 Most Realistic Christmas Trees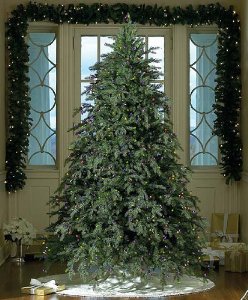 Let's take a look at our picks for the best AFFORDABLE realistic Christmas trees this Holiday season. We really like these particular Christmas trees because they all have that real feel realism as well as looking like a fresh tree.
Many people these days are choosing not to spend money every year on real Christmas trees. There are so many realistic artificial trees out there, like the one in the picture, that are stunning, full Christmas trees that look real, but they're not.
This is my FAVORITE fake Christmas tree – it looks SO real, doesn't it?
You can find premium fake trees that are totally realistic looking balsam, fir, pine, or any evergreen tree with realistic looking needles ready for decorating with breath-taking colored Christmas lights (or clear lights) to be ready for Santa's visit.
In a rush?
✅ See all Best Rated Artificial Christmas Trees Here.
& 
Affordable Fake Christmas Trees That Look REAL
See this stunning and FULL Pre-Lit Full Christmas Tree Here
& 
What are some of the benefits of artificial trees?
Well first, you don't spend money year after year. After all, the most realistic artificial Christmas tree will last for years. You pay one price for a gorgeous tree, and then you enjoy it throughout the years without worrying about finding time and money to get a new Christmas tree every year. It's one less thing to worry about during the holiday season.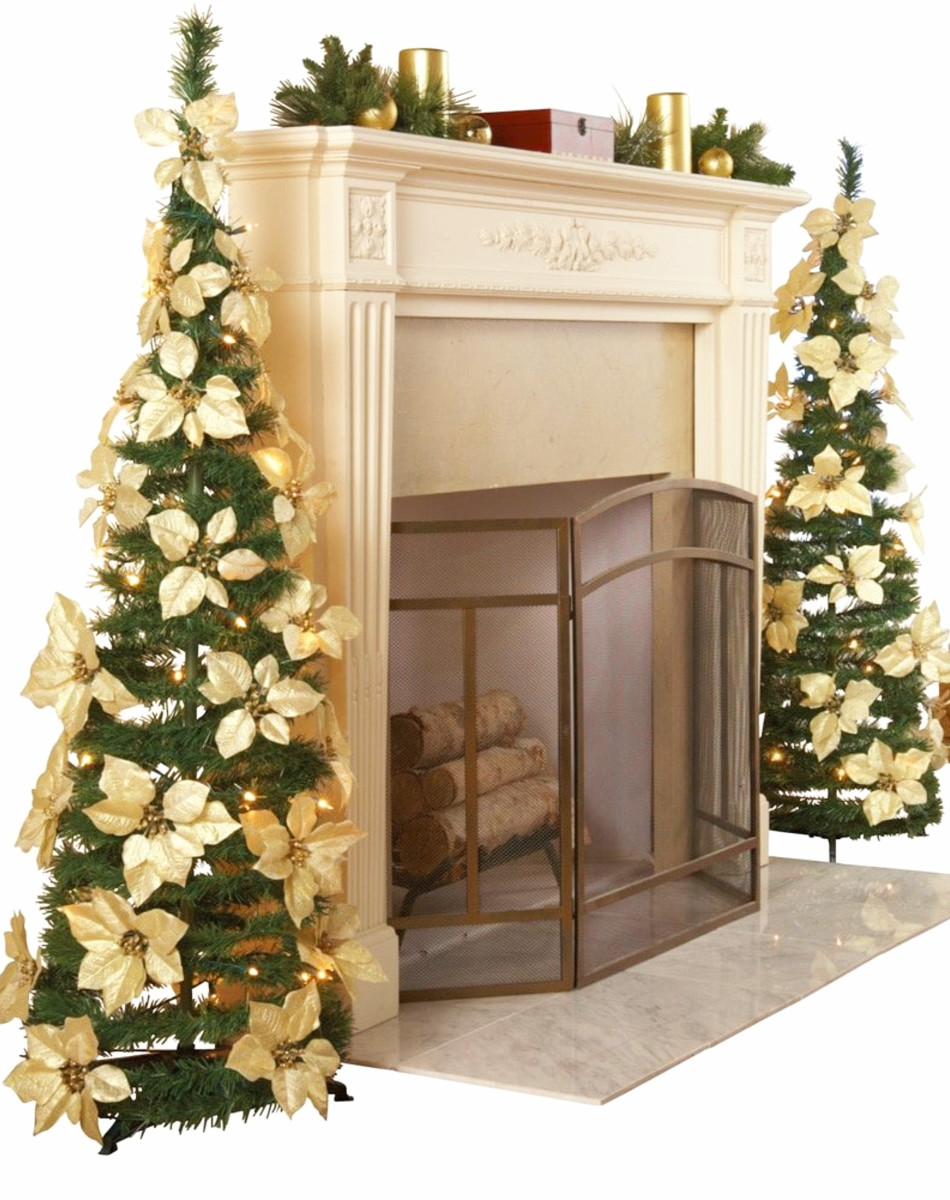 (I found the white poinsettia fake Christmas trees here)
Artificial trees are neater and need less maintenance, so that frees up time to do other things. You don't have to worry that the artificial tree needs to have water. The artificial tree you buy will not drop needles all over your floors, and you won't have to worry about cleaning them up each day (the needles from real Christmas trees drive me CRAZY!).
You also save the environment when you buy artificial trees. When you buy artificial trees, obviously real trees need not be cut down. This can be your own personal way of caring for the environment.

See this Gorgeous Pre-Lit Artificial Christmas Tree Here
Are There Realistic Artificial Trees?
See this AMAZING Artificial Christmas Tree Here
If you aren't completely convinced that an artificial tree is for you, you may not know what kind of trees are out there today. You may be thinking back about 20 years or so, when an artificial tree didn't look quite real and didn't produce the same sort of effect as a real tree makes.
However, with so many advancements in technology, there are all kinds of artificial trees that look like the real thing. The paint applied to the branches and the way the trutip needles are made is done so that your artificial tree can compete visually with any realistic evergreen tree in the forest. In fact, one of the best things about artificial trees is that you can create that "full tree" look much more easily than you can with a real tree that may naturally be sparse in some areas. This means your lights will look MUCH better on an artificial tree.
How Can You Find The Right Artificial Tree?
You might be wondering how you can find the most realistic artificial Christmas tree. After all, there are a lot of them out there. Here are a few tips that may help you.
Artificial Christmas Tree Buying Tips
1. Think of Christmas trees and what you want to see on yours.
To find the a truly life-like artificial Christmas tree, you need to think about what your definition of "realistic tree" is. Make a short list of what you expect to see in a real tree. You don't need to write the list down, but if you can remember the qualities you're looking for, you'll be that much more focused when you start your search for an artificial tree.  If how your lights hang on your tree is important – write it down.  If you have heavy ornaments, write that down as well (that's a great reason to look for artificial trees).
See this Pre-Lit Fiber Optic Artificial Christmas Tree Here
2. Know what type of tree you're looking for.
After you know what you want your tree to look like, find out what type of Christmas tree you are interested in. Do you want a balsam fir or a white pine? There are dozens of types of trees that are used as Christmas trees, and if the perfect tree in your mind is a blue spruce tree, of course you'll be disappointed if you're only seeing artificial Scotch pine trees.
Know what kind of tree you're looking for if you want the most realistic artificial Christmas tree.
3. Talk to your family about THEIR vision for perfect Christmas trees.
Christmas is, of course, a family time. There is no reason that your Christmas tree decision should be made alone. Ask your family for opinions about what kind of tree you should get for your home. That way, everyone will be on the right page and everyone has a say about what the tree will look like.
See this Stunning Alaskan Fir Artificial Christmas Tree Here
4. Know what your budget is.
The next step to the perfect artificial tree is to make sure that you stay within your budget. While you will save money from not buying trees each year, you still need to be sure that you are aware of how much you want to spend. Know your limit before you start looking, so that you don't throw your budget out the window because you see something you really like.

See this Mixed Pine Pre-Lit Artificial Christmas Tree Here
5. Look online for the best prices.
The Internet can help you save money on all kinds of artificial trees. Before you buy anything, make sure you do a quick search to see if you can buy a comparable tree from a different vendor. Check to see if you can find sales and coupons to use, too.
Of course, the best prices may be found in your local neighborhood. Luckily, the Internet can also help you with that. You can look up local vendors to find out whether their prices are worth stopping in for. Local stores can also be great because you can usually see a sample tree set up, so you know what to expect.  Premium tress can be expensive, but if you start shopping early, you'll be able to get a great deal – even on a BIG over-sized tree!  Heck, you might even be able to get shipping for free too!
6. Make sure the retailer you buy your tree from is a reputable one.
See this 7 1/2′ Dunhill Fir Xmas Tree Here
This is especially true if you buy your tree online. Make sure that the seller has a good return policy, and be sure you can get in touch with their customer service department. Spend some time looking at online reviews and testimonials to determine whether a company is smart to buy from.
7. Try out the tree in your home.
You may not need to assemble the entire tree at once, but you should be able to tell as you handle the branches whether the tree looks realistic to you. If not, put the entire tree together and decorate it. If it's the right tree for you, it will look like any real tree you have ever bought.
After reading this article, you should know that the most realistic artificial Christmas tree is in your future. You have learned some tips to help you find it, and if you are patient, you will find a beautiful tree that can be part of your Christmases for years to come.
 

---
---
Front Porch Artificial Christmas Trees
I have big plans for decorating my front porch for Christmas this year, how about you?
Here is one plan I have:
I also plan to put at least one fake Christmas tree outside.
Here are some ideas I'm considering:

Last updated on September 27, 2023 1:52 pm
Artificial Christmas Trees Q&A
Real or Fake Christmas Tree – Which is Greener? – article here.
Artificial Christmas Tree or Real for Allergy Sufferers – article here.
"Pop Up" Predecorated Artificial Christmas Trees
How about a beautiful fake Christmas tree that is already decorated?
Seriously, just pop it open, plug in the lights, and you're done =)
And just look how pretty!

See these Pre-Decorated "Pop Up" Christmas Trees Here
 
Perfect for your foyer or entry way, too!

See these Pre-Decorated "Pop Up" Christmas Trees Here
Most Popular Artificial Christmas Trees
Below are some fake Christmas trees that we think look very realistic.
Feel free to click any picture to get more details and read the reviews on that particular tree.
See this Pre-Decorated Christmas Tree Here
ABOVE: National Tree Company 7-1/2-Feet Dunhill Fir Tree
with 700 Dual-Color LED Lights and Foot Switch
ABOVE: 6.5′ Traditional Mixed Pine Artificial Christmas Tree – Unlit
ABOVE: National Tree 9′ North Valley Spruce Tree, Hinged, 700 Clear Lights (NRV7-300-90)
ABOVE: 6.5′ Traditional Mixed Pine Artificial Christmas Tree – Unlit
See this Classic Frasier Fir Christmas Tree Here
(comes with and without lights)
Miss Anything?
---
---