Mudroom Entryway Ideas in Rustic Farmhouse Style – DIY mudroom ideas, designs and pictures of mudroom decorating ideas we love… mudroom storage cubbies, with shiplap, cabinets, shoe storage baskets, entryway mudroom ideas and of course, mudroom benches, too.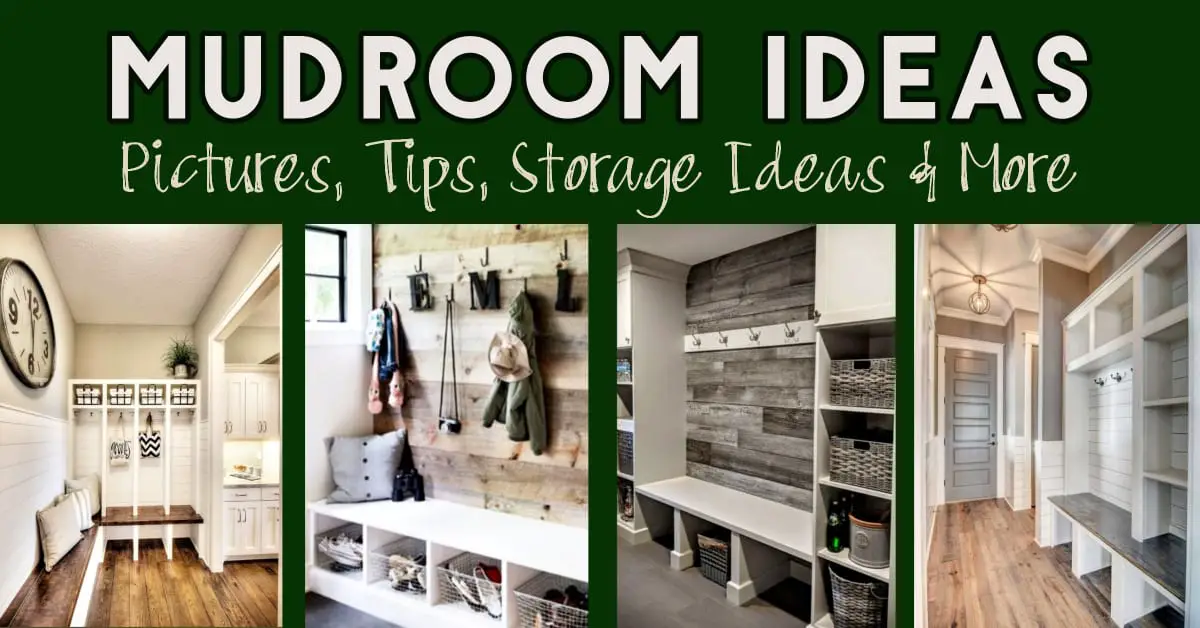 posts may contain affiliate links - Enjoy and feel free to share with your friends!
---
Most Popular Today...
---
Rustic Mudroom Ideas
These are all such beautiful and functional rustic mudroom layout ideas to add a mudroom storage area to your home – they're all just gorgeous and a fairly easy DIY home decor project to make your house more functional and beautiful.
Like this rustic mudroom design in the picture below – wouldn't you just LOVE that in your entryway or ANYWHERE in your home?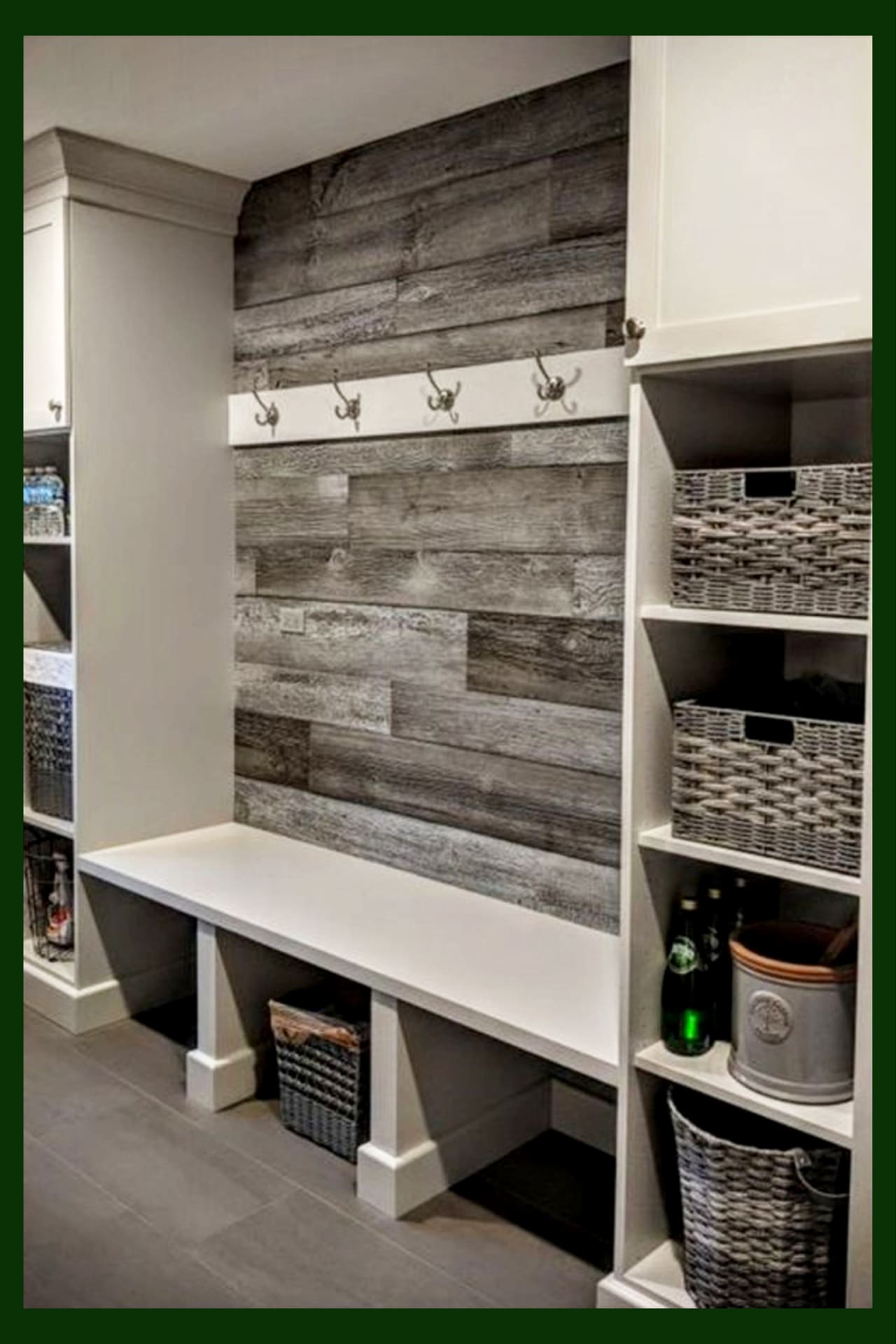 ✅ Did you know?
Yes, everything you need to easily make your own mudroom at home!
 DIY Mudroom KitsShow Me This Rustic CabinetsShow Me This
Ok, let's jump in and look at some gorgeous mud room designs pictures and ideas we LOVE!
Feel free to pin any mudroom pictures on Pinterest to save your ideas.
✅ Farmhouse Mudroom Designs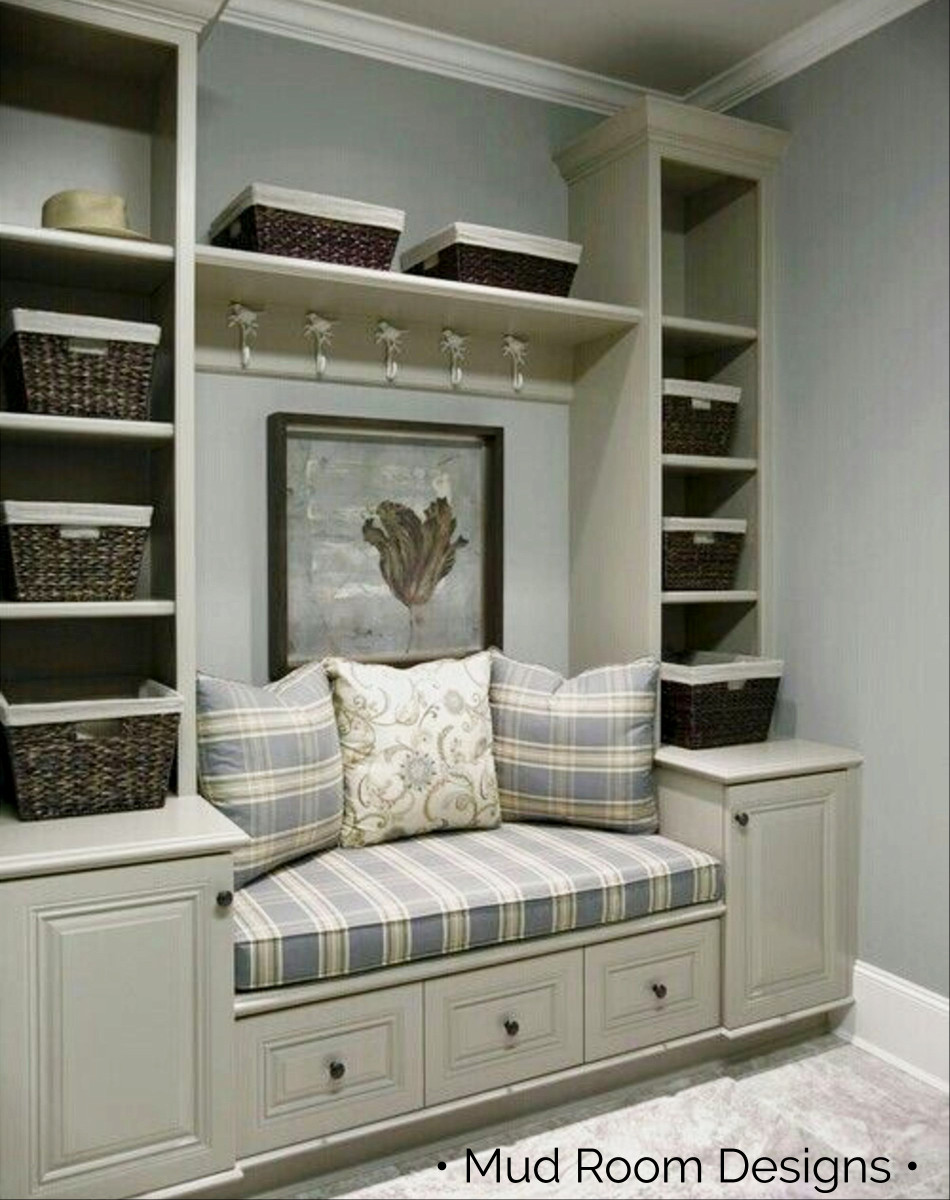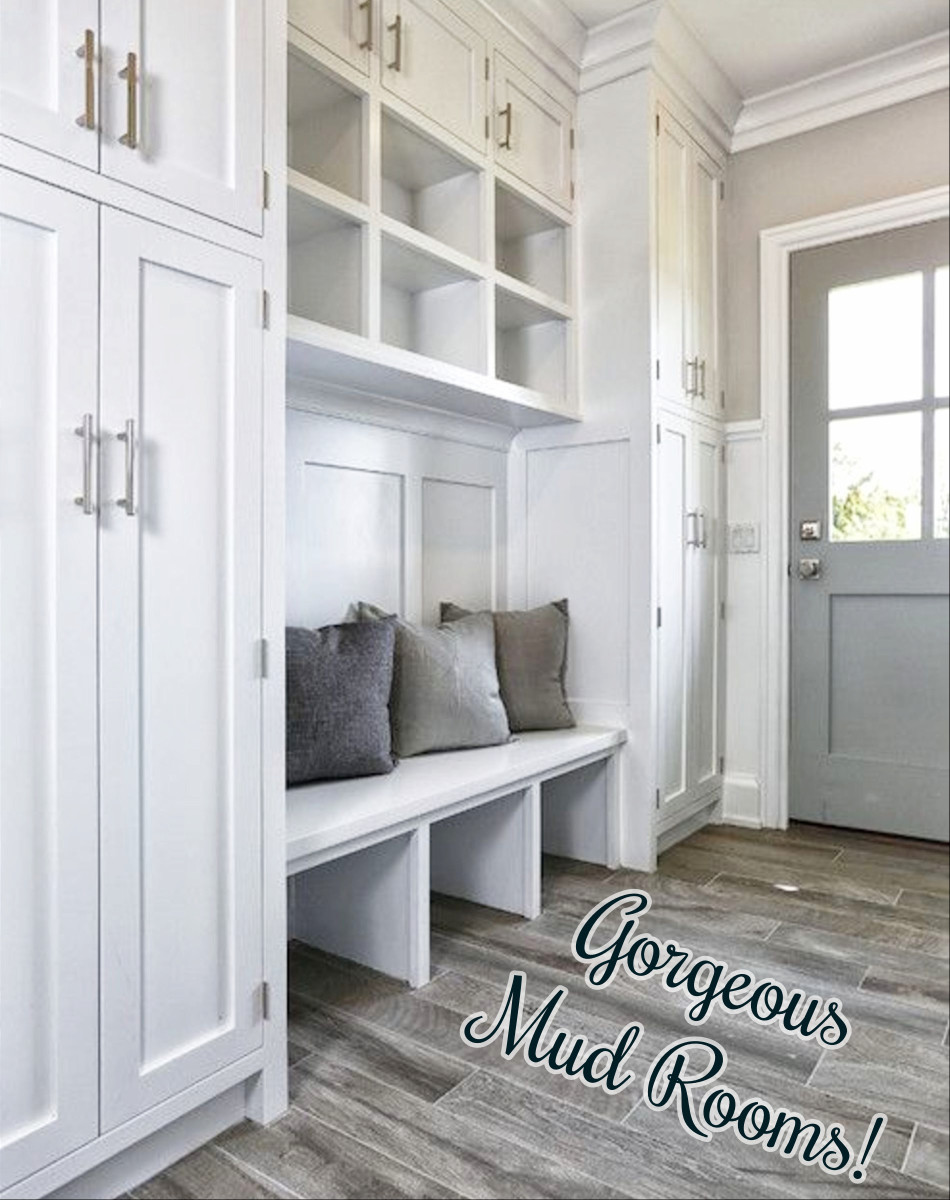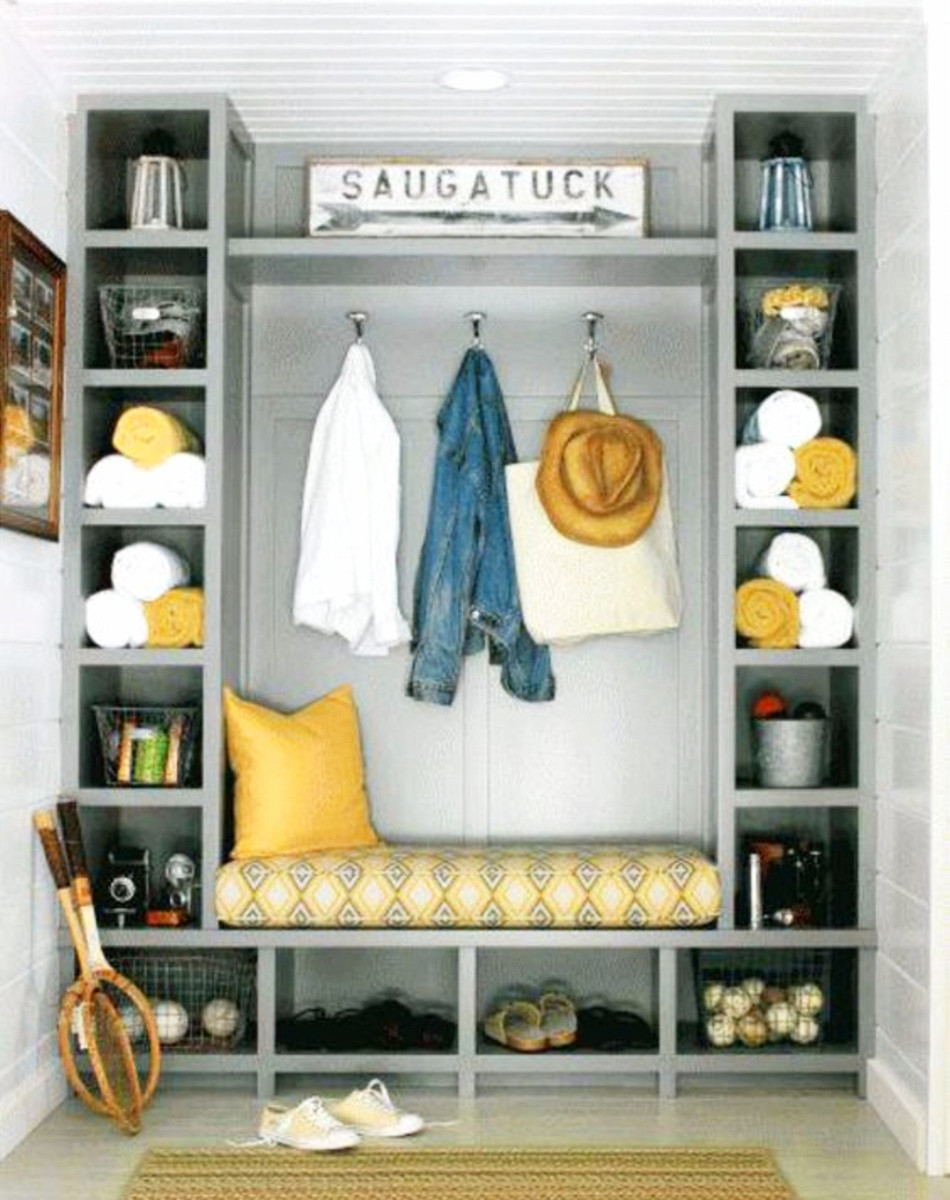 ---
---
Mudroom Furniture Ideas
If you're looking to buy mudroom furniture, cabinets, storage baskets and bins and/or beautiful mudroom benches…
==>> Take a look at all these mudroom furniture ideas (great prices too!)
Do It Yourself Mudroom Ideas
&
=> Look at these beautiful Mudroom Bench Ideas Here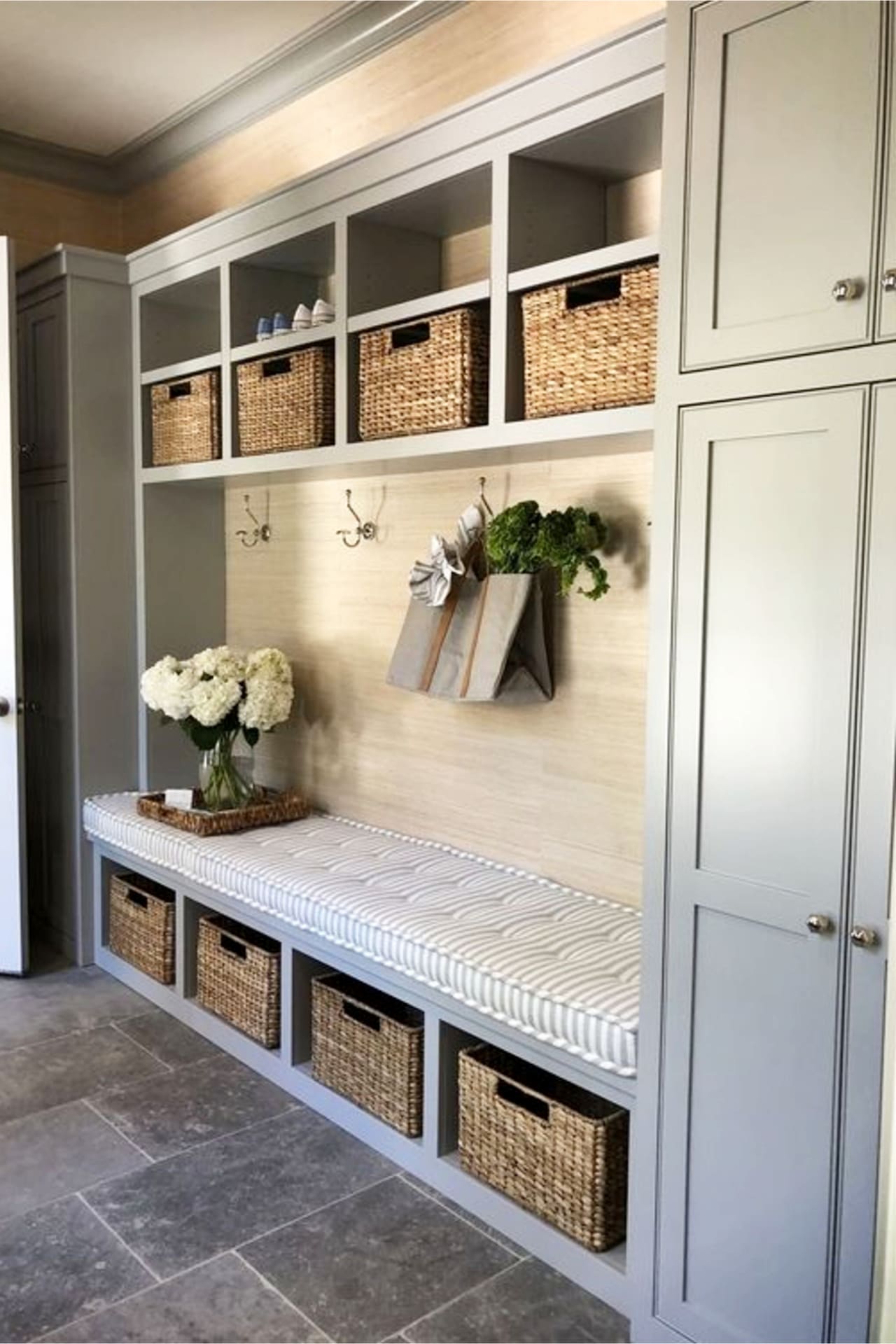 Mudroom Checklist
__ Pegs or hooks for your coats, hats and jackets.
__A rug near entry door to wipe the shoes. It is your first line of defense against the clutter.
__Mudroom bench to provide sitting space for removing and storing the shoes.
__Umbrella stand for the rainy season. The best place is just above the mudroom bench.
__A separate place for pets.
__Add cushion on the top of mudroom bench.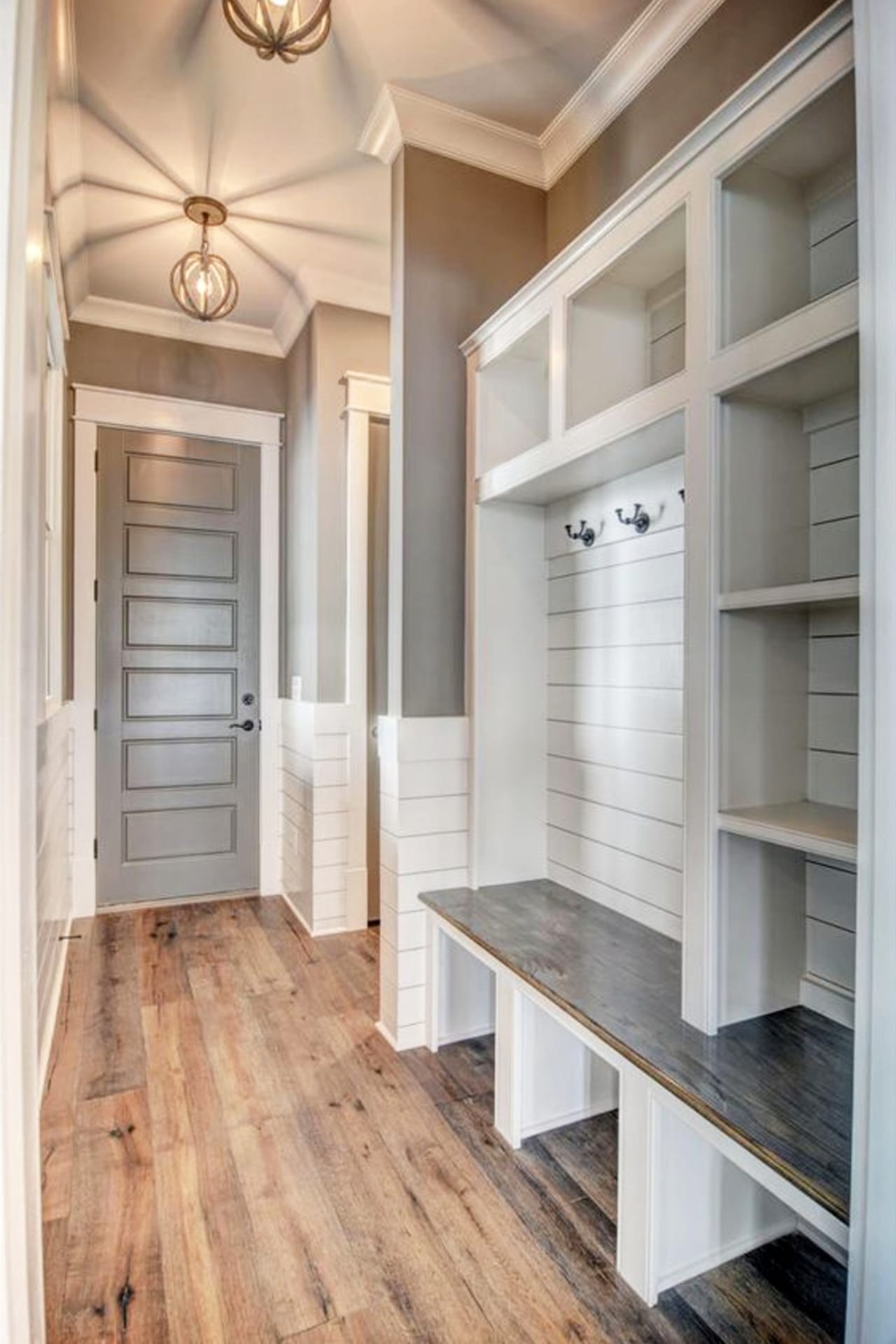 Mudroom Laundry Room Ideas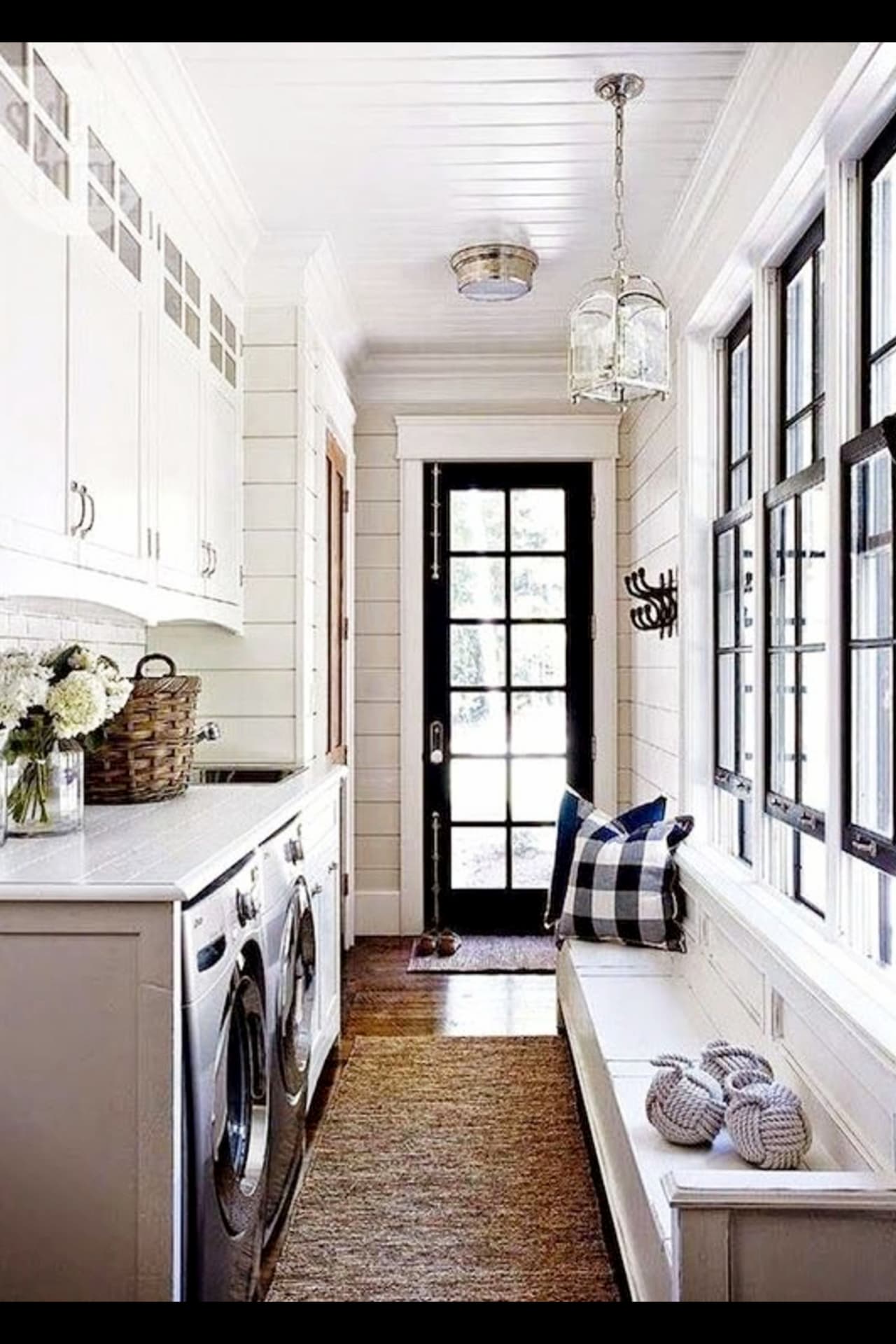 __The floor surface should be made of durable material. It should be scratch proof and easy to clean.
__Specify a door and separate area for your laundry inside the mudroom.
__Use tiles instead of vinyl flooring. Tiles are long lasting and durable.
__Sink material must be durable and heat resistant (ex stainless steel or cast iron).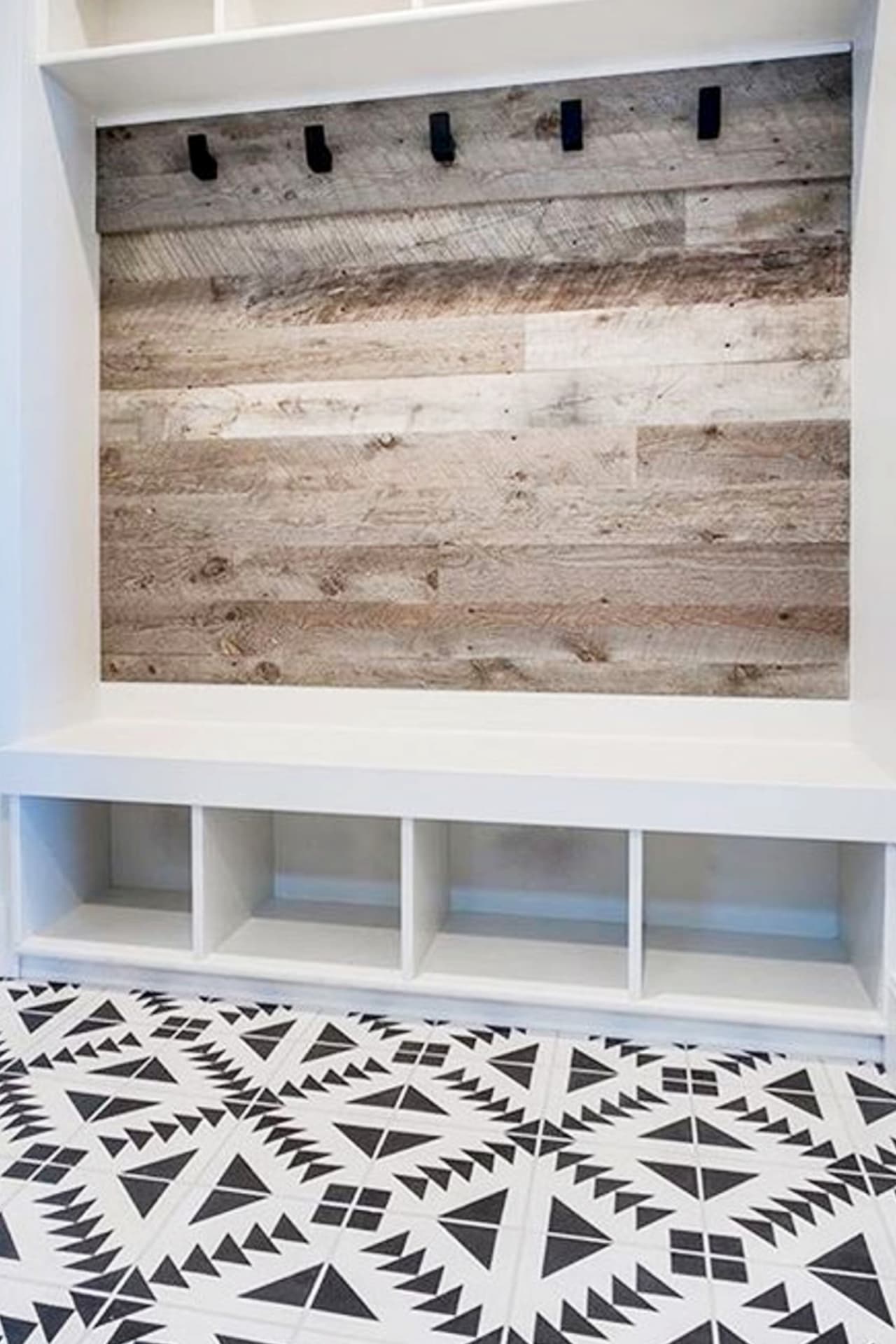 Small Mudroom Layout Ideas
Here are some ideas to make a small mudroom area more efficient and functional:
– Add a mirror to check yourself before leaving the house.
– Add a shelf near the door to store keys, papers and important mails.
– Use plenty of mudroom baskets and cabinets for storage.
– Use multiple hooks for hanging space. No mudroom is complete without the ample room to hang things.
– Use a bulletin board to keep track of schedules.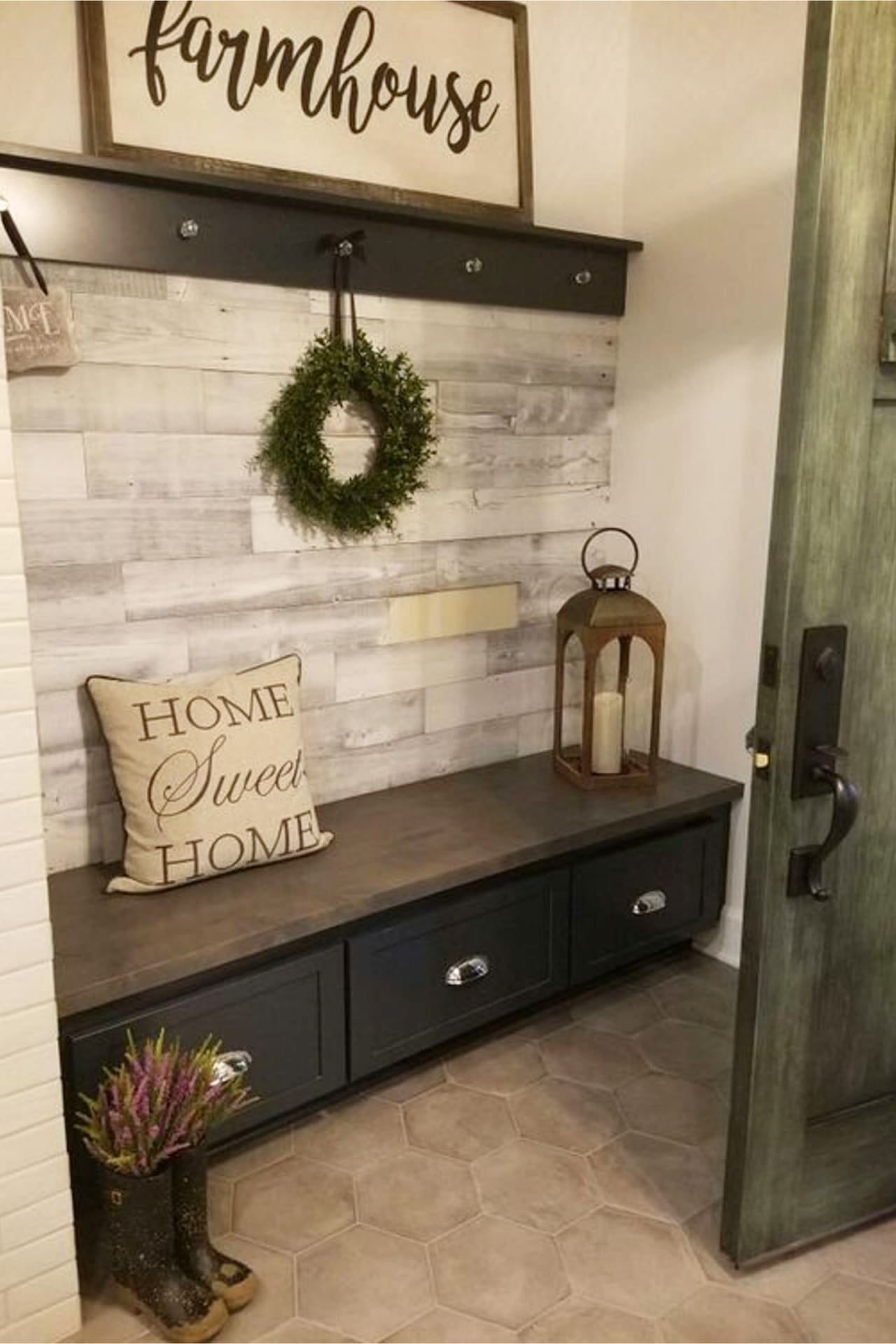 DIY Mudroom Design Tips
* Always use water proof and heat-resistant material for finishing.
* Use wall mounted cabinets to save space.
* Label bins and cabinets. Make sure that each family member gets his own storage space.
* Place a big bin to collect dirty clothes.
* Make a drain in the floor to run off water after washing.
* Try waterproof, resilient floor. It will help keep moisture out of the room.
* Have a space heater to dry the wet clothes quickly. You can place it below the mudroom bench to save space.
* Place a door between mudroom and your house to keep temperature inside the house at minimum.
* Go for Shelving inside the cabinets. It will keep your items organized.
* Make sure that your mudroom has enough room for moving around.
* Use radiant floor or install bench radiator (if you can't have radiant floor. )
Rustic Mudroom Bench Ideas
Add a mudroom bench to provide a comfortable sitting place to remove or store muddy boots. It is most important furniture to keep your house clean. Choose a bench that matches the decor of your house. You can add storage to bench by placing bins, baskets or installing cabinets. Make sure that it don't have any sharp edges and its height is comfortable for all family members.
Last updated on November 23, 2021 3:18 am
---