---
• 50+ Easter Trends for 2023 and Easy DIY Easter Ideas •
Here's what's hot and trending this Easter Holiday. Tons of fun DIY Easter ideas you'll love! Take a look at these Easter basket ideas, Easter decorating ideas, food, snacks, decor and super cute Easter crafts for kids in all the pictures below.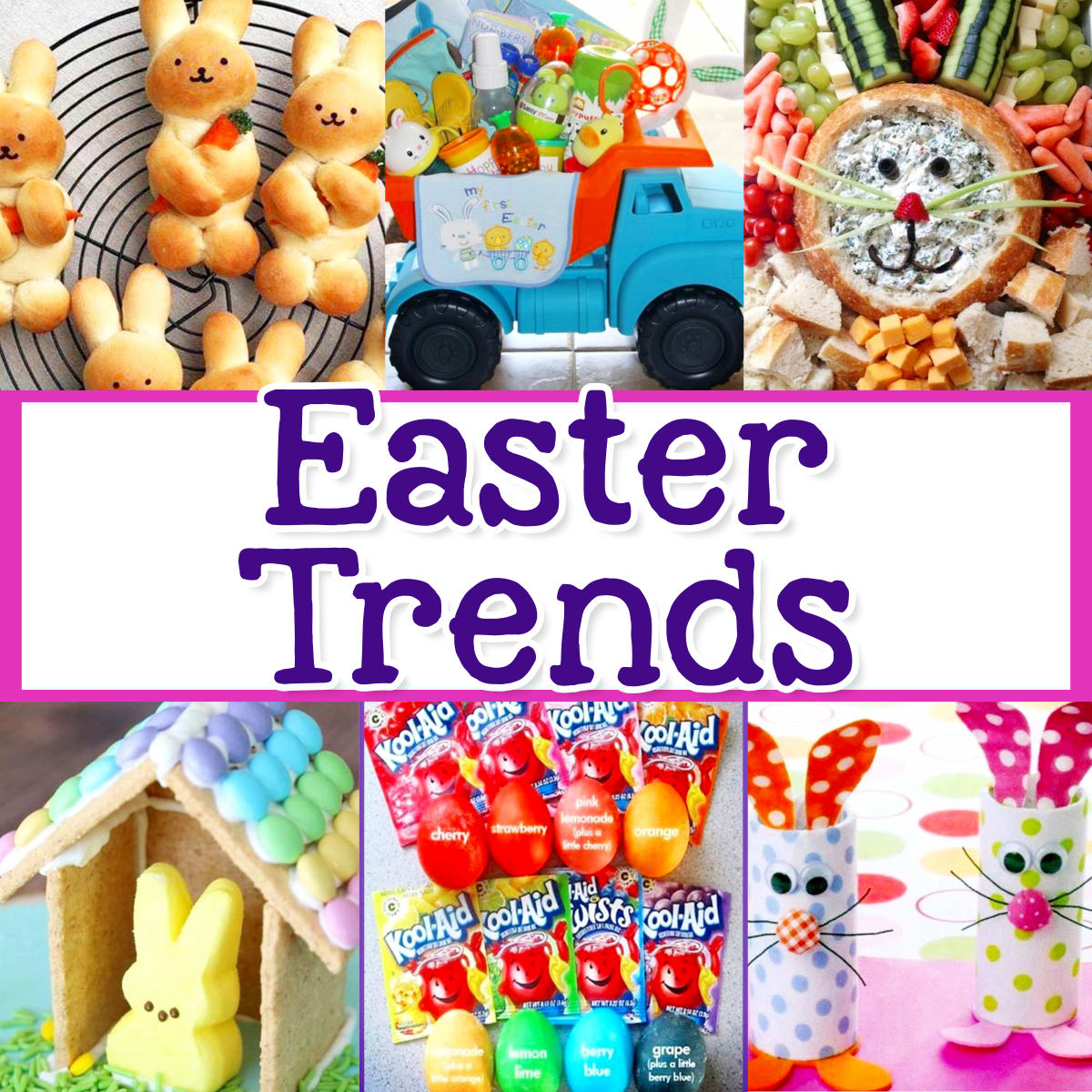 ---
Updated on April 8, 2023
posts may contain affiliate links -Enjoy and feel free to share with your friends!
---
 Easter Door WreathsGet More Info Easter Dessert HoldersGet More Info Happy Easter SignsGet More Info
2023 Easter Ideas Pictures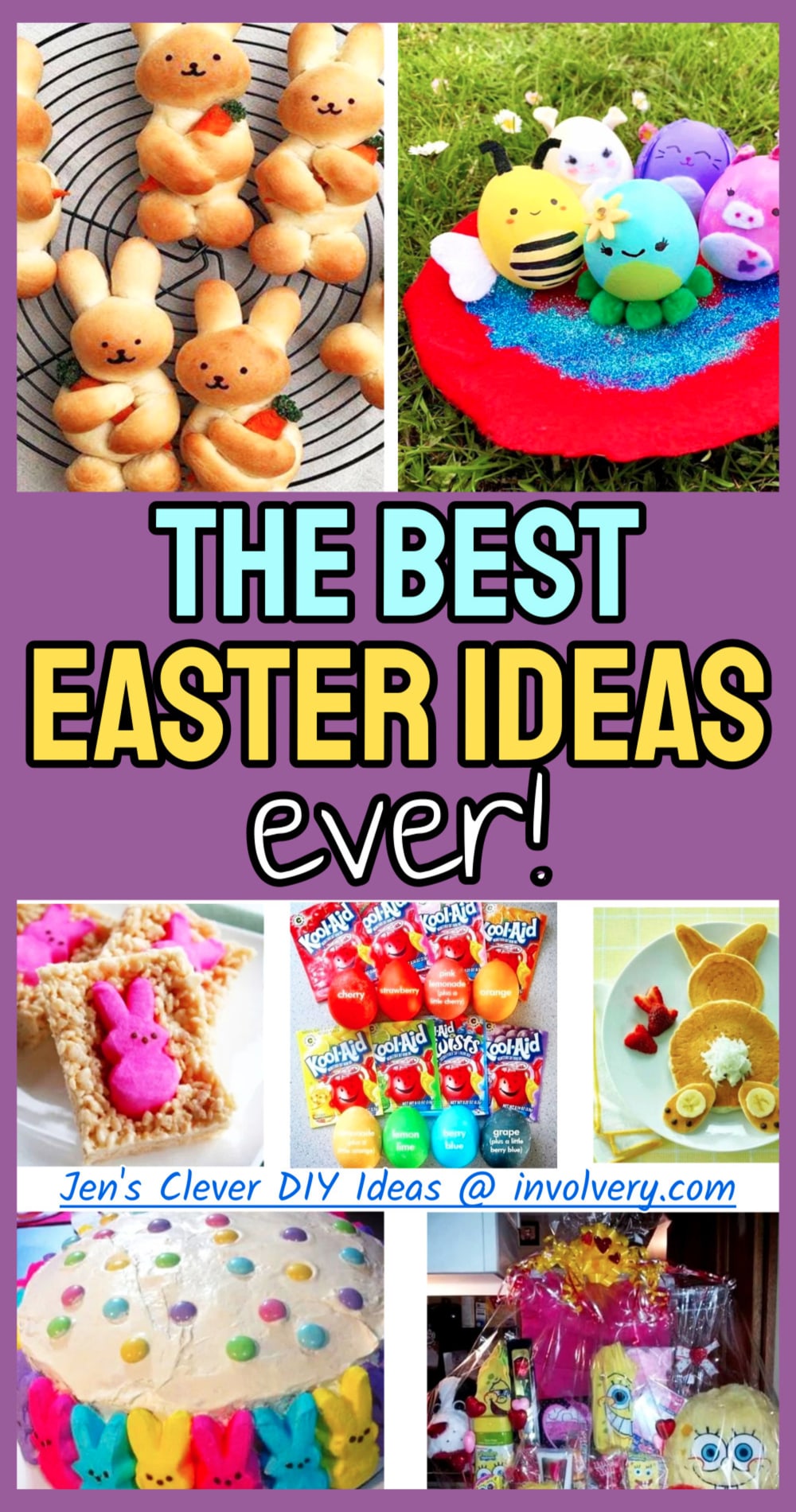 In the pictures below you'll see trending and popular ideas for Easter baskets, Easter decoration ideas for home, fun ways how to decorate an Easter basket for kids, for him, for her etc (super cute ideas too!), Easter candy crafts, paper Easter crafts for kids, and many, many more fun Easter ideas!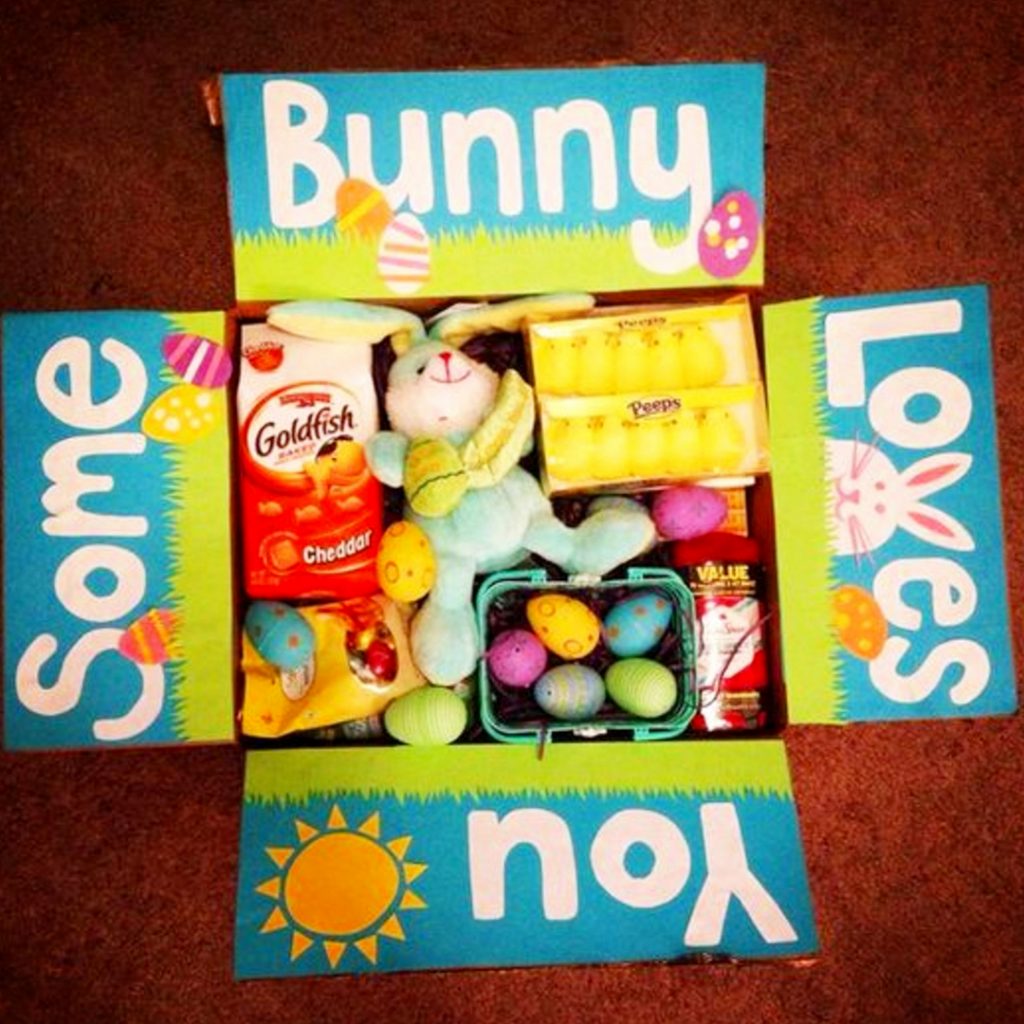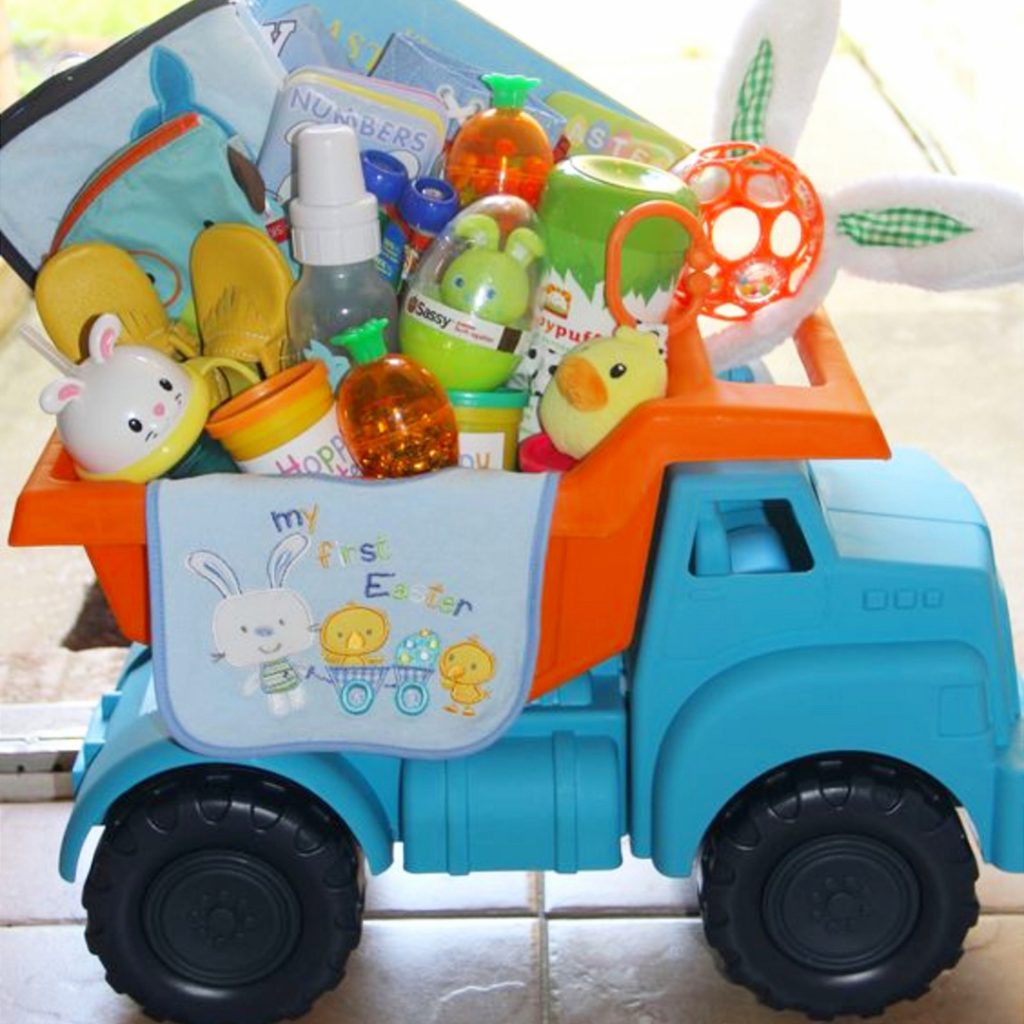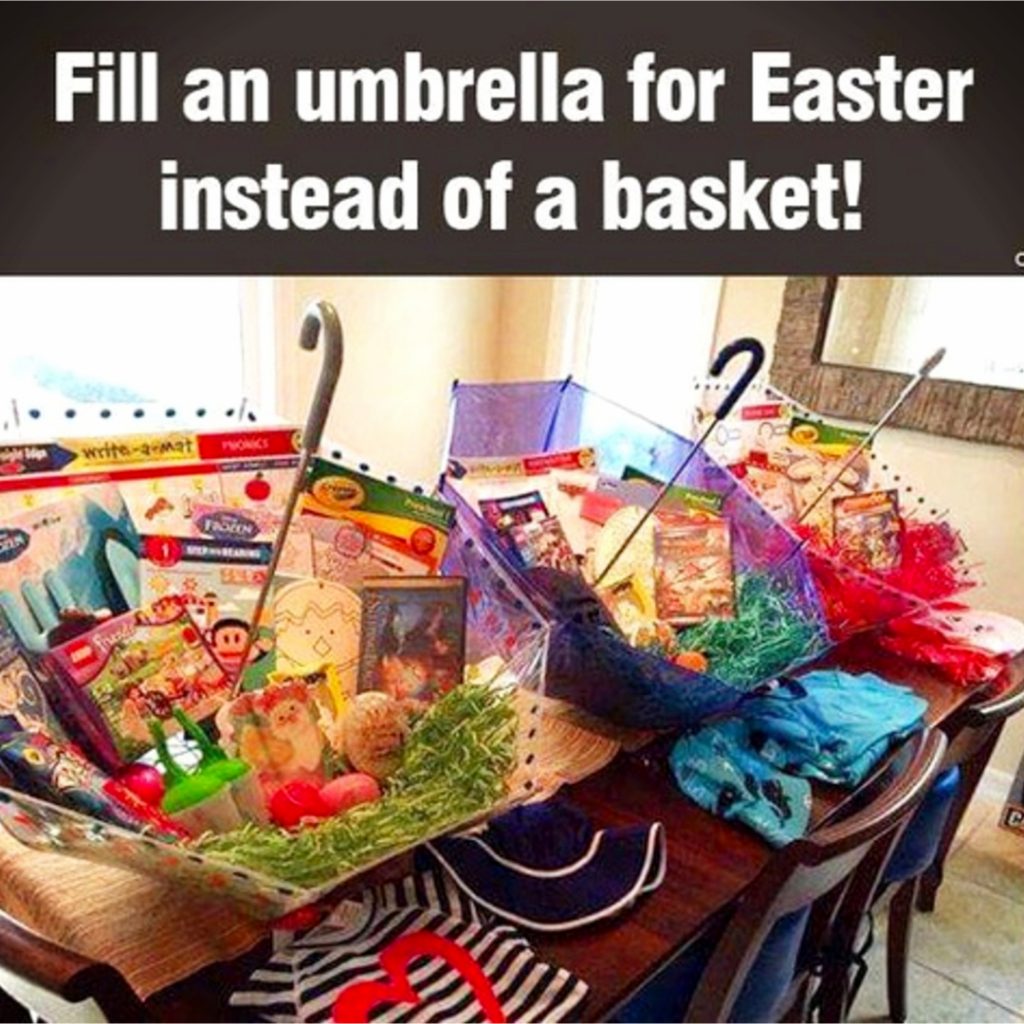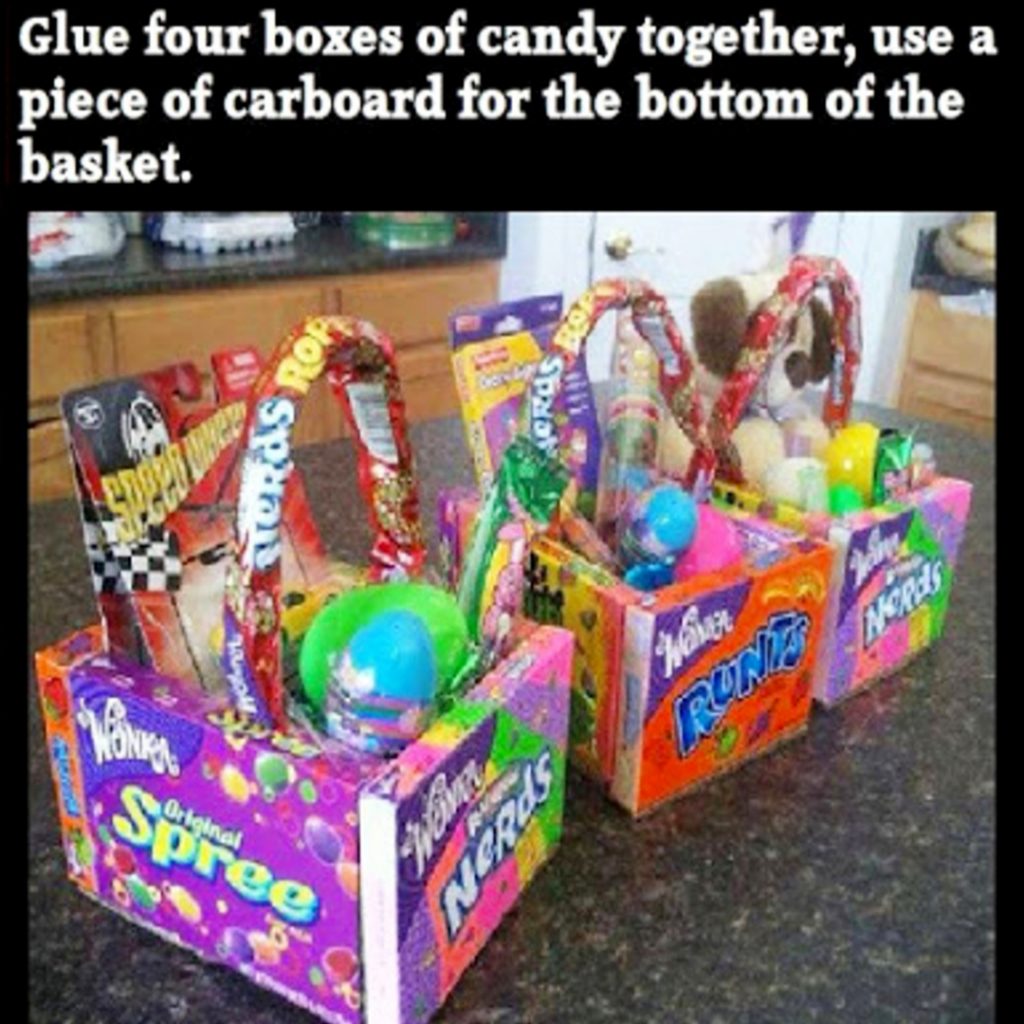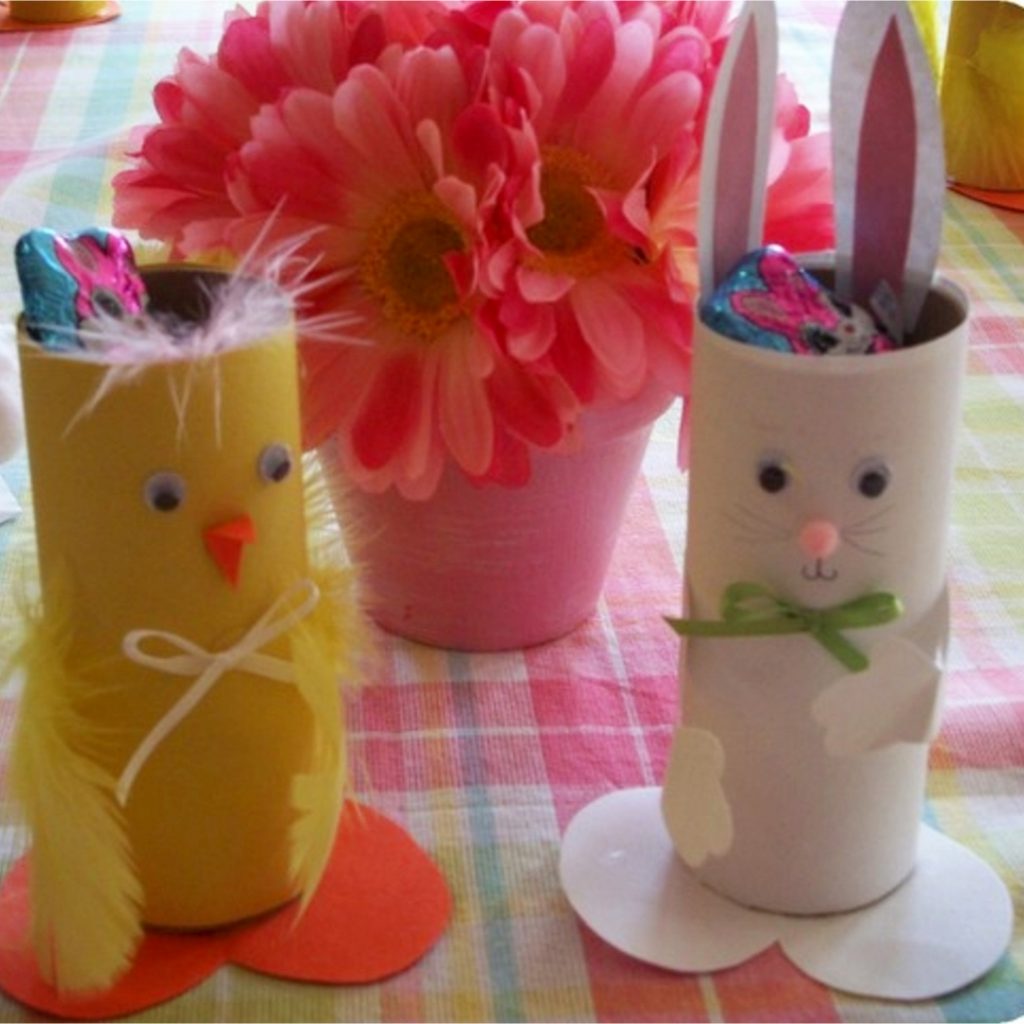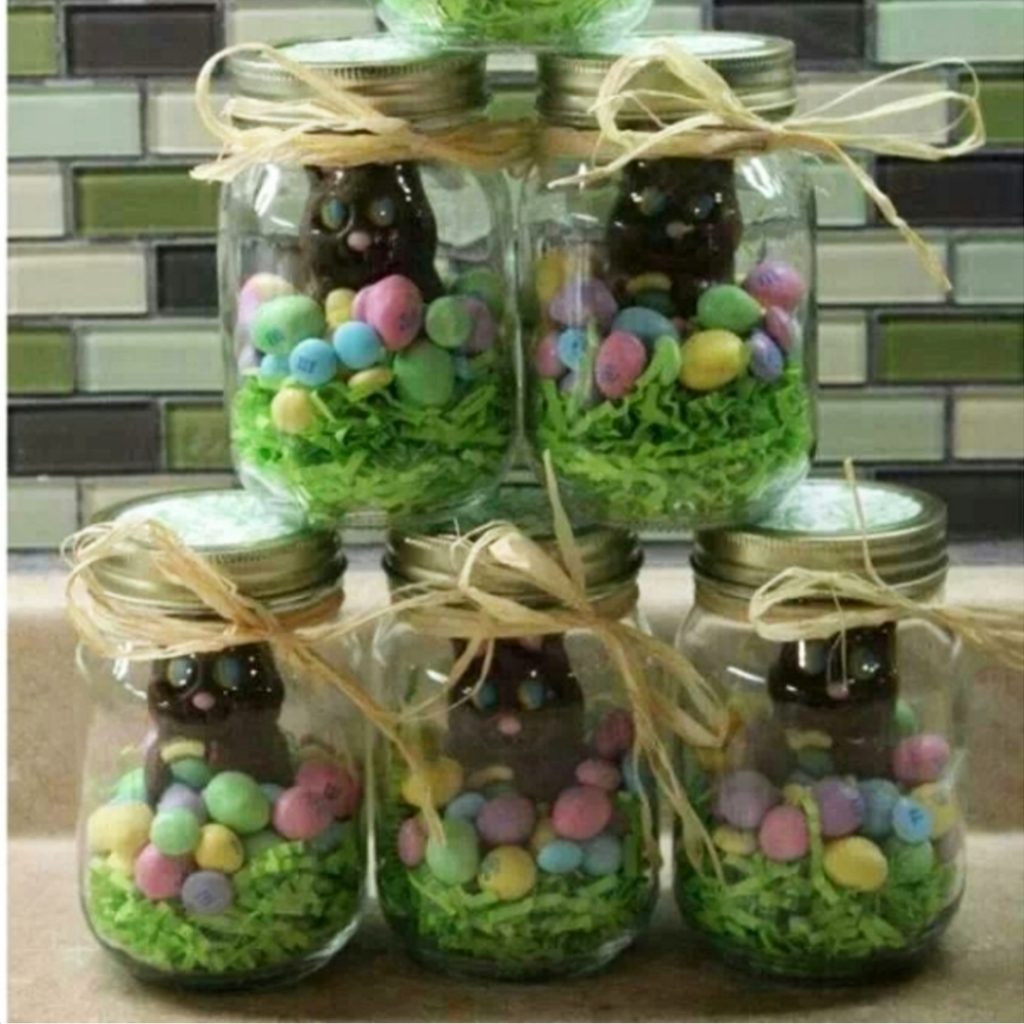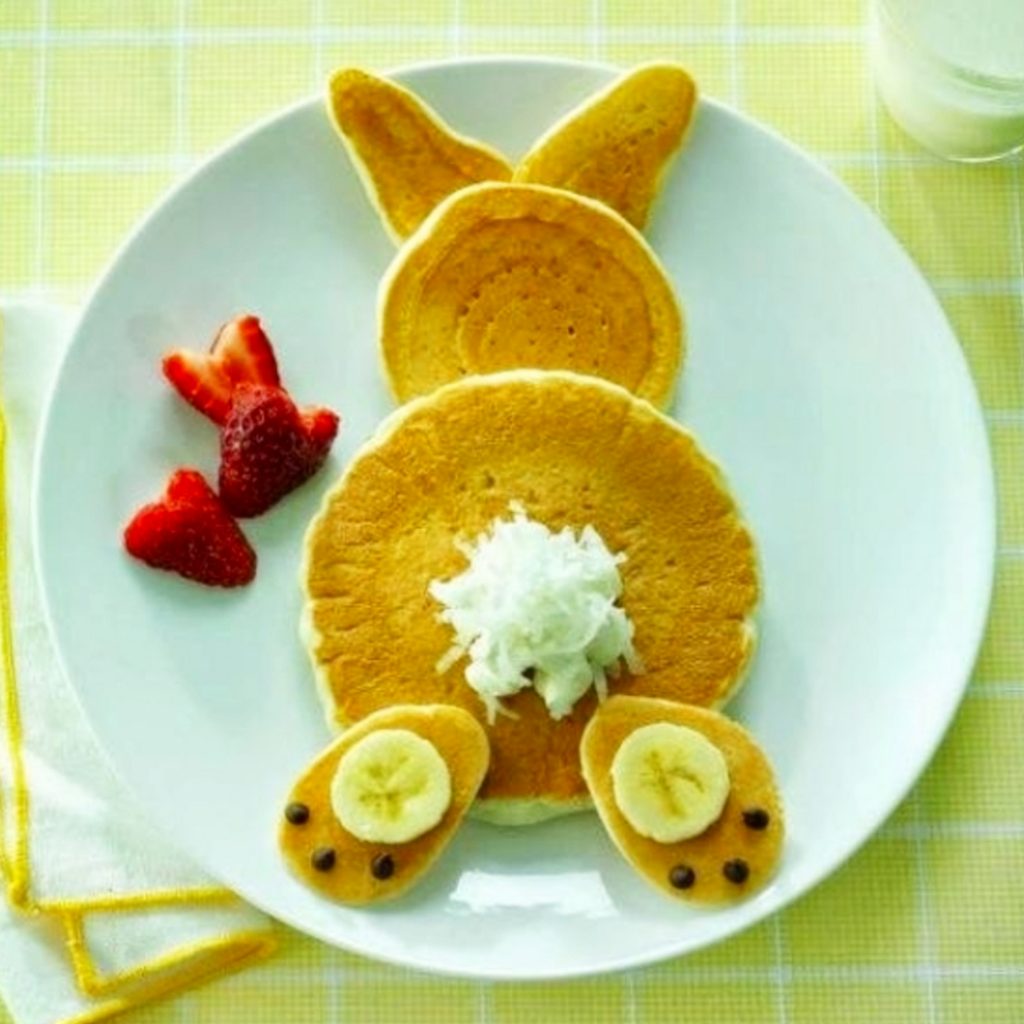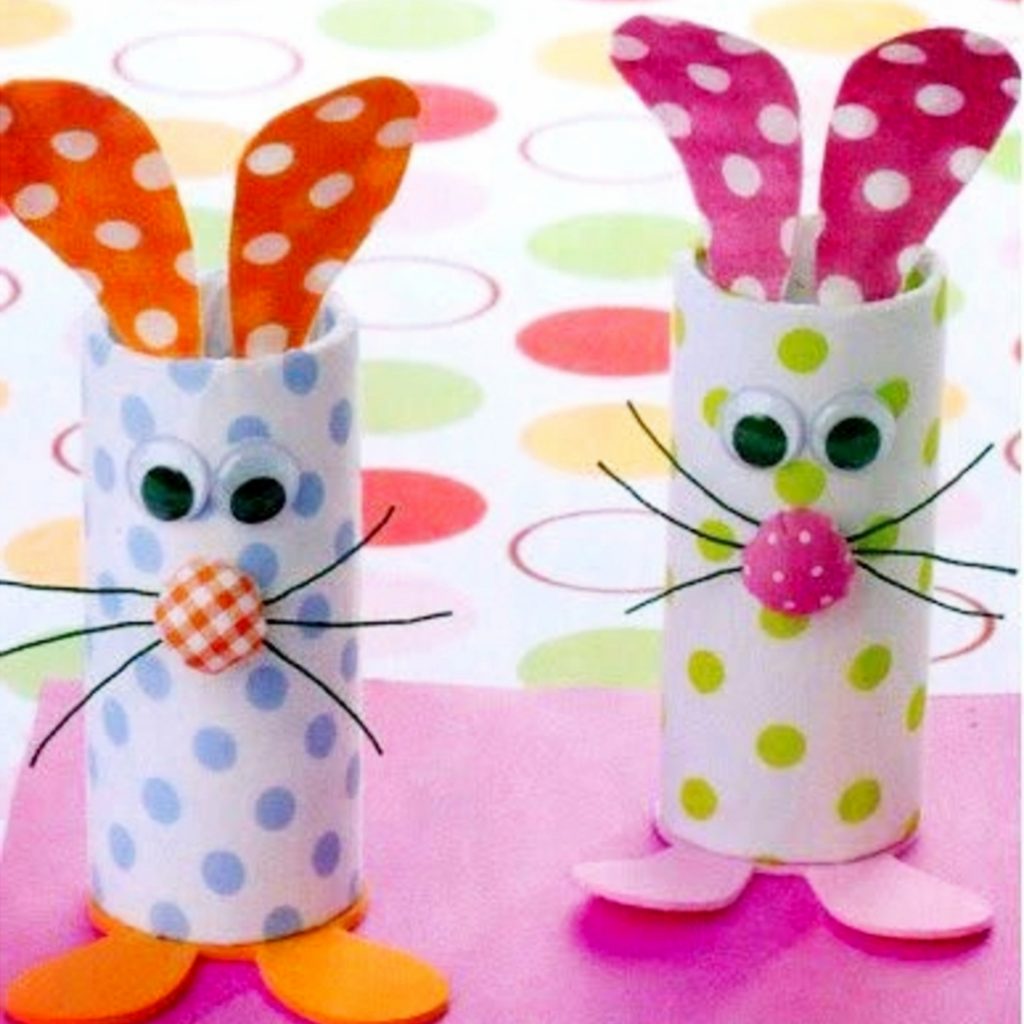 Unique Easter Basket Ideas – Love all those Easter baskets because they are not IN actual baskets! We make one of those each year as a prize for our family Easter egg hunt).
I also make these cheap snacks for large groups when I'm trying to feed a crowd on a budget (which is pretty much ALL the time…lol!)
Like these ADORABLE bunny bread rolls…. so cute!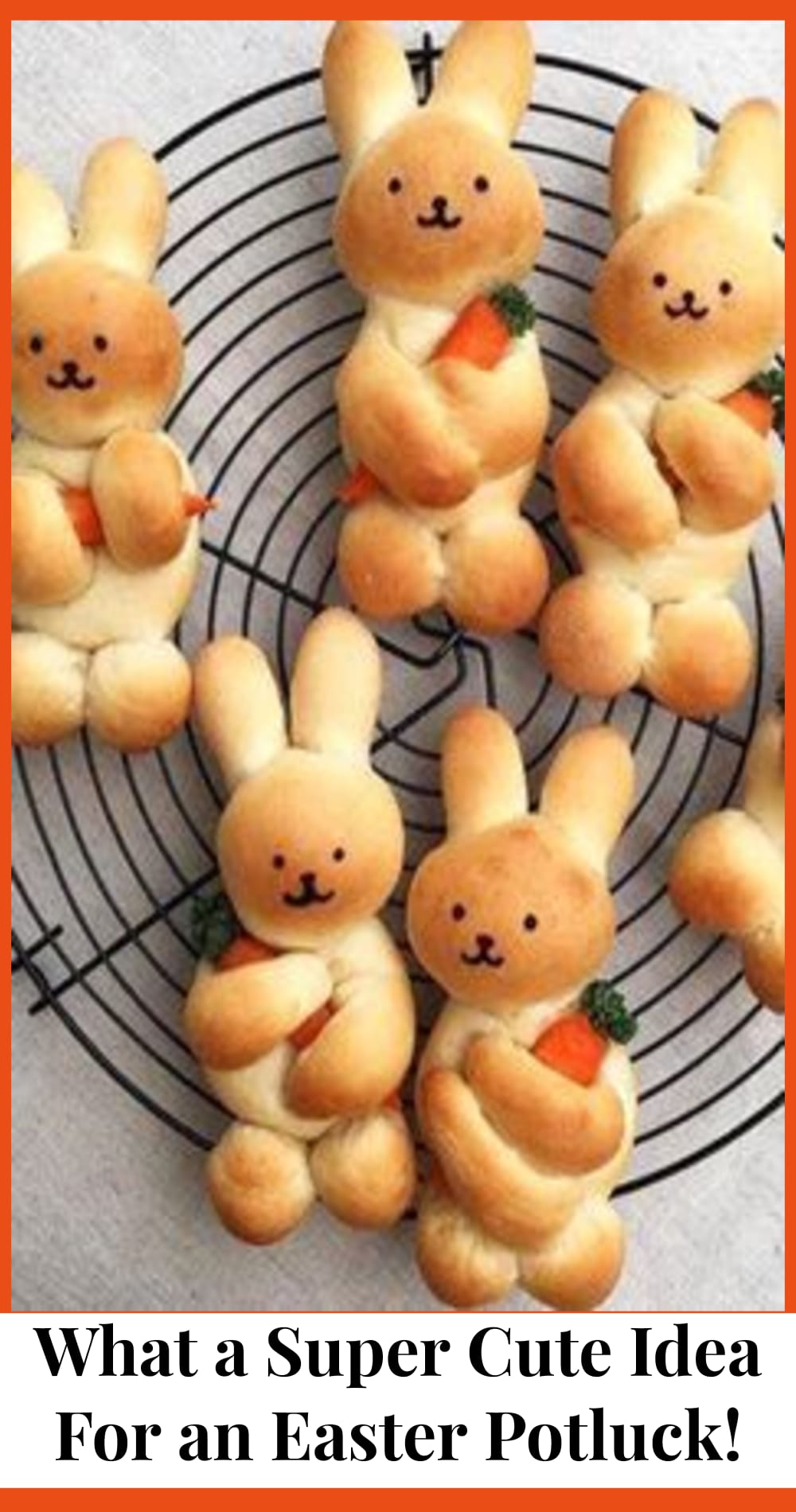 Easter Potluck Ideas – super cute ideas for not only an Easter potluck, but for ANY Easter party…. the No Bake Easter desserts are my favorite!
Let's look at more super cute and EASY Easter food, crafts and Easter decorations for your home…
Easter Decorating Trends
Easter is on its way so plan early to decorate in style! Whether you are having guests over for a special dinner or event or just want to create a seasonal look around your home for the holidays, you will love these unique and creative trending Easter ideas. You can also tailor or tweak them in any way you see fit to meet your needs.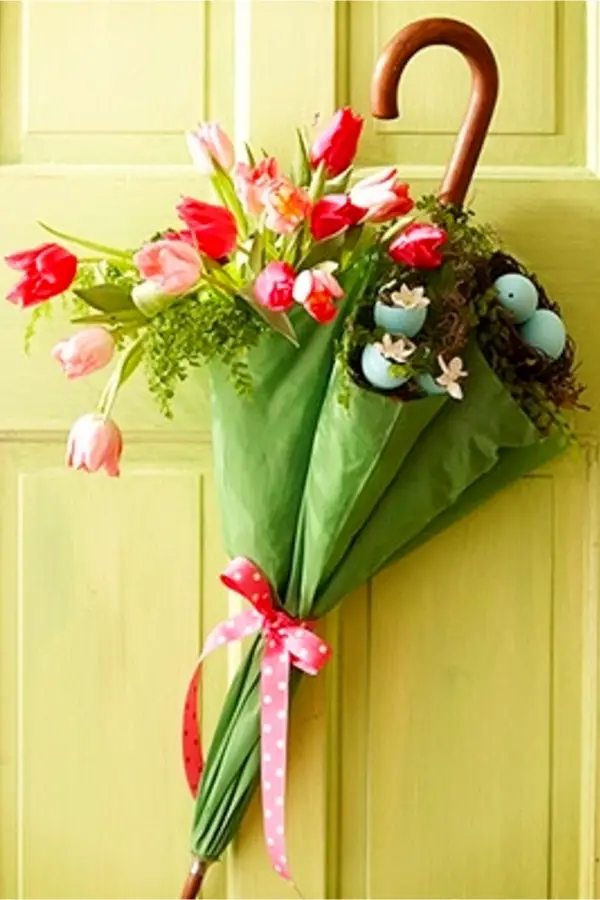 Decorating Outside
For many people decorating, the outside of your home can be just as fun as your indoor holiday décor. There are many great ways to decorate for Easter outside. Some commercial products, such as large, blow up Easter bunnies or eggs, can be purchased to decorate outside or you may choose to use your creativity and create your own outdoor scene.
You can hang eggs from your tree or place a giant bunny on the lawn. You may decide to go with a religious theme that describes your beliefs of this holiday. It's all up to you.
Here are some SUPER cute Easter decorating ideas I just LOVE: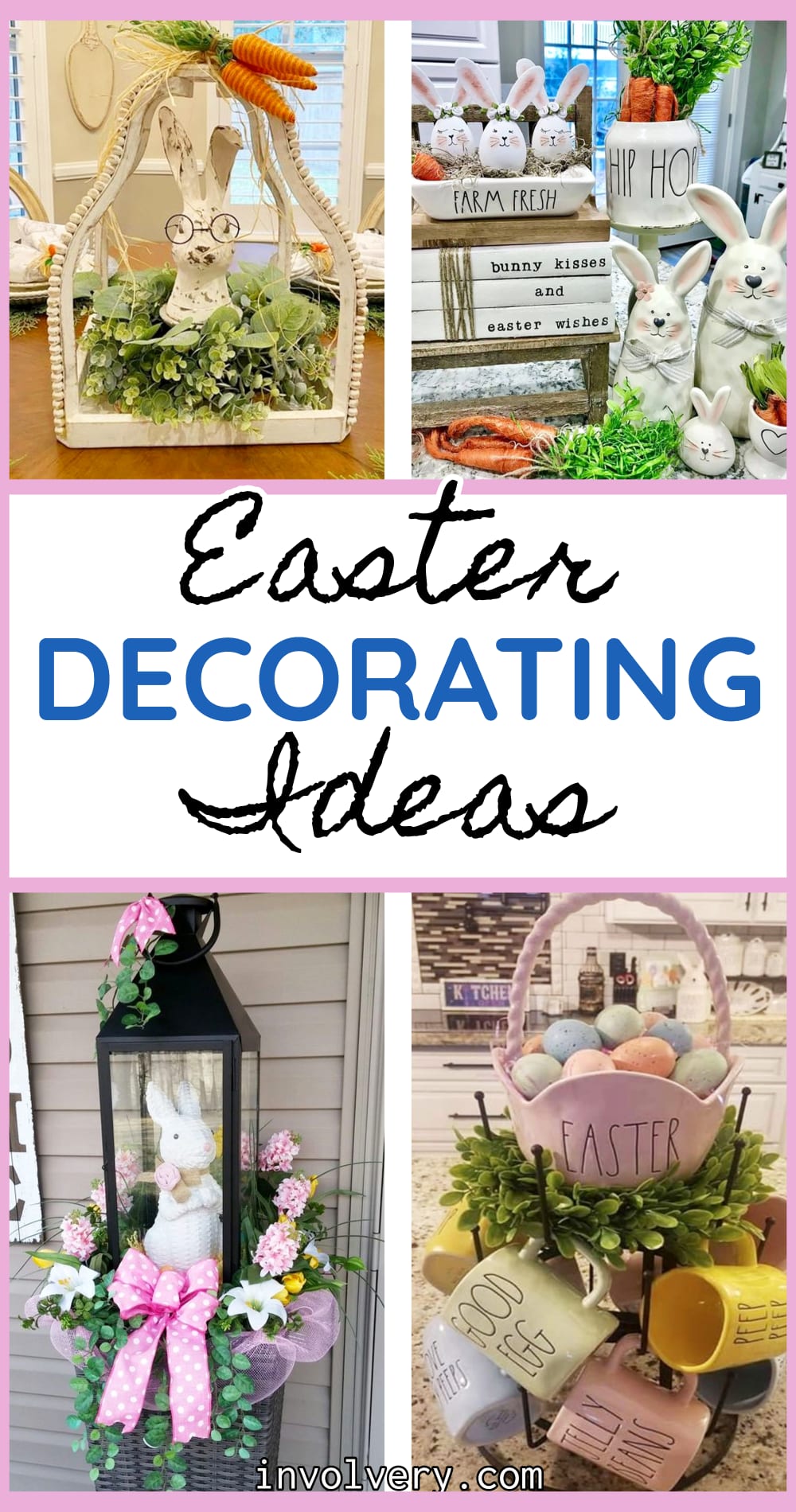 When decorating outside for Easter just remember these tips:
1. Be careful of anything that will be damaged with the weather (wind, morning dew, possible rain)
2. Be cautious using real eggs outdoors as animals may be attracted to them and the eggs can become inedible quickly
3. Follow safety precautions if using lights or electrical decorations
Decorating Inside
You can decorate the inside of your home for the season as well. Now is time to pull out those Easter themed wall hangings, pastel streamers, curling ribbon, door banners and other decorations.
My FAVORITE Easter decorating idea?
Love decorating YOUR wood and tiered trays too?
Check out ALL these ideas to decorate it for Easter and Spring: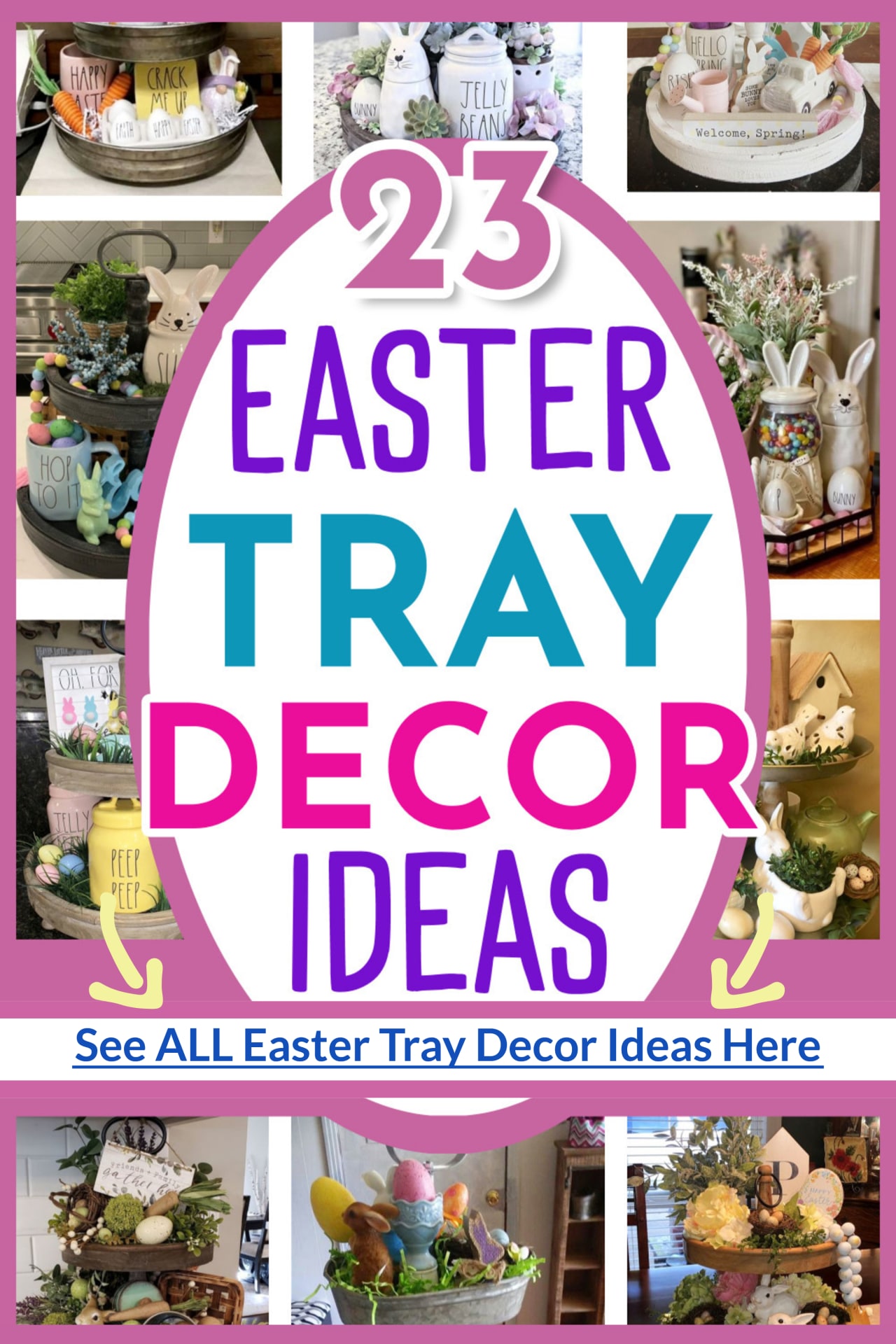 But you can also get even more creative with your Easter decorating and try:
* Easter decorative candles
* Paper mache eggs decorated in Easter style is a great décor item for any room
* Create an Easter tree with your family
* Make or decorate candles to disperse throughout your home
* Use decorative Easter baskets to place of different tables throughout your home
* Easter or spring flowers brighten up any room
* Create an Easter mobile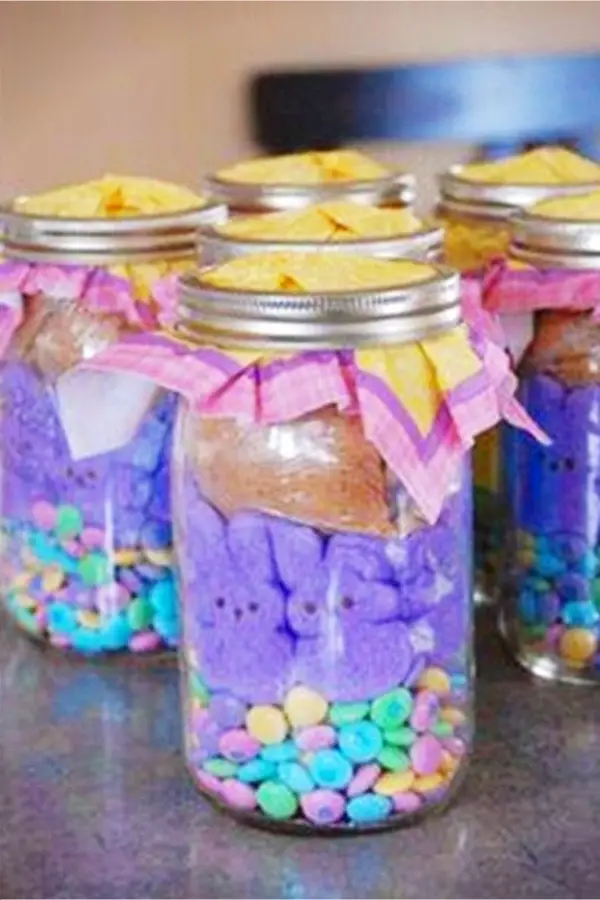 Decorating Your Table
For many families, Easter dinner is a big deal (unless you have picky eaters haha!)
The family gathering around the Easter meal is the center of the holiday event so why not have a centerpiece they will make a lasting impression? When decorating your table, the centerpiece can be one of the most important parts of your holiday decor.
There are many cute Easter centerpieces you can buy online – or you can have fun and create your own. A basket full of hand decorated eggs is one great idea. Try using eggs that the whole family has decorated together and then display them in your centerpiece at Easter breakfast or dinner.
Other ways to decorate your Easter table are with:
* A homemade Easter tablecloth
* Easter napkin rings
* Flowers on the table or for the centerpieces (Easter lilies are a great choice!)
* Chair decorations
Unique Easter Egg Ideas
Need some clever Easter egg ideas? If you're doing Easter on a budget this year, try this cheap and easy way to dye Easter eggs – makes for GENIUS egg decorating ideas for school! It's the best way for kids to dye eggs this Easter to make colorful Easter eggs without making a huge mess. Use Kool-Aid instead of food coloring and vinegar or egg coloring kits to dye boiled eggs – SO much better!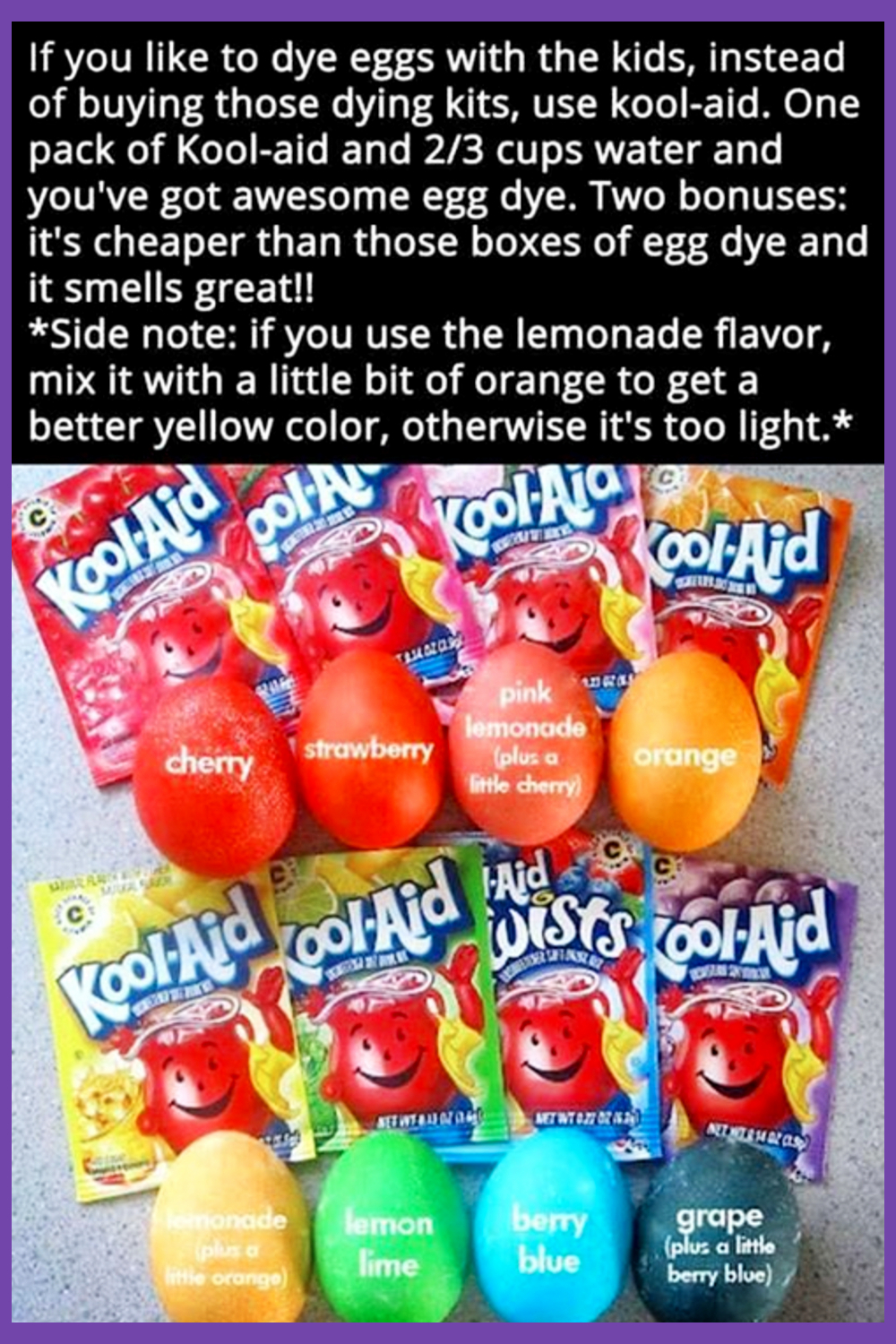 Paas Neon Molten Magic Easter Egg Decorating KitGet More Info Kool-Aid Drink Mix, Variety Pack of 8 Flavors, 48 PacketsGet More Info PAAS Deluxe Egg Decorating KitGet More Info
Creative Easter Basket Ideas
When you think of Easter baskets for children, what immediately comes to mind? A colorful wicker container filled with chocolates, candies, jelly beans and other tooth decaying treats, right? This Easter, create kids and children's Easter baskets that are fun to give and a joy to receive…without the sugar rush!
Do the children in your life love to draw?
Put together creative Easter baskets full of art and coloring supplies! Choose a wide, roomy basket and fill it with quality crayons, markers, colored pencils, construction paper, Easter themed stencils and coloring books. For painters, you can even add a palette of paints, some brushes and a small easel. Don't forget the pretty Easter bow to finish it off!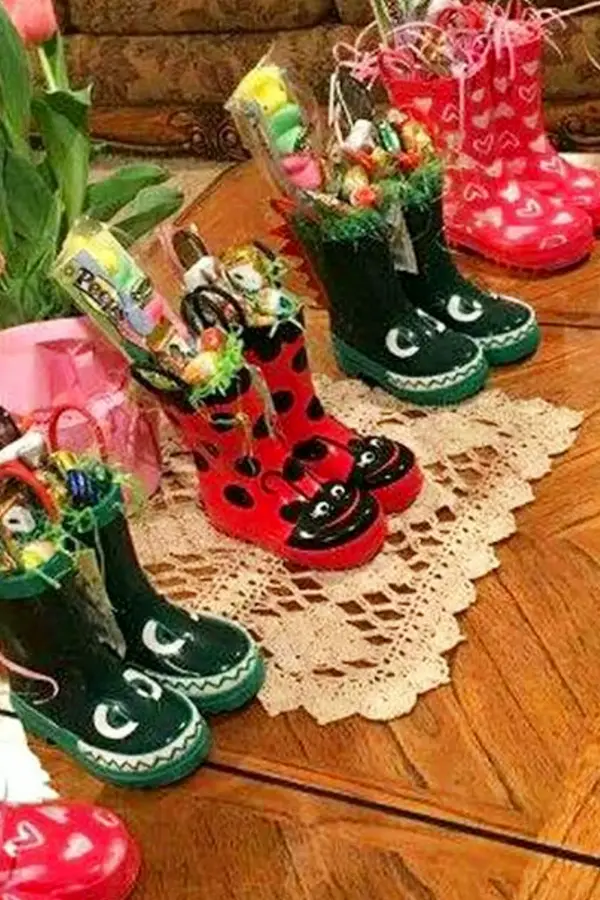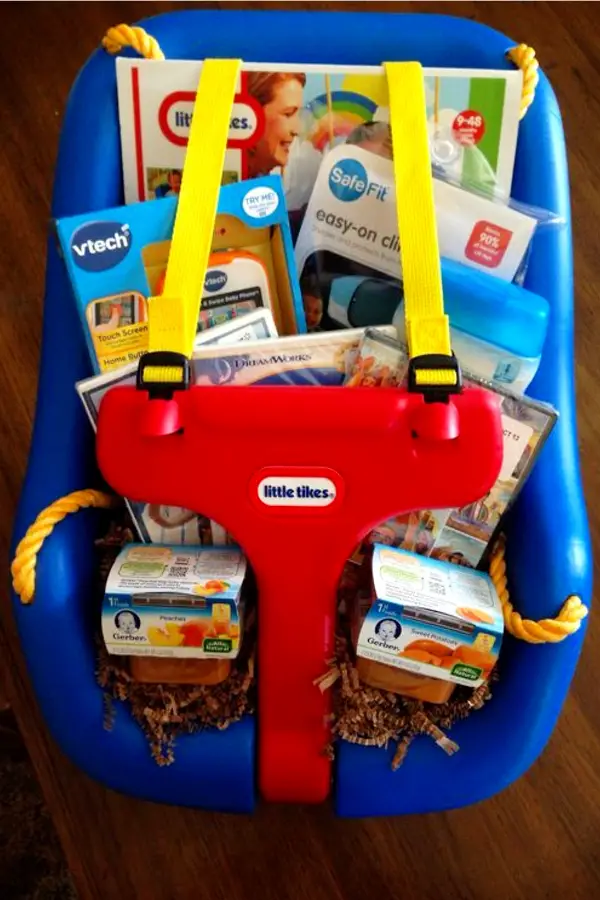 Spring is right around the corner, so how about kids and children's Easter baskets filled with gardening goodies? In a basket decorated with flowers, you can place potting soil, seeds for flowers and vegetables, child sized gardening gloves, and an easy and fun to read gardening guide.
Lots of children love to help in the kitchen with cooking, so Easter baskets with a cooking theme are sure to thrill the little chefs in your life. Instead of a traditional basket, you can decorate an oversized pot with Easter decorations. Fill the pot with child friendly cook books, easy to use kitchen utensils, and a variety of spices. Include easy to cook ingredients like pasta in fun shapes.
Does your child have a favorite activity? Load up kids and children's Easter baskets with the things they love the most. Themes include karate, soccer, dancing, singing, and much more. Stickers, books, videos and other items highlighting the favorite activity can fill a colorful Easter basket.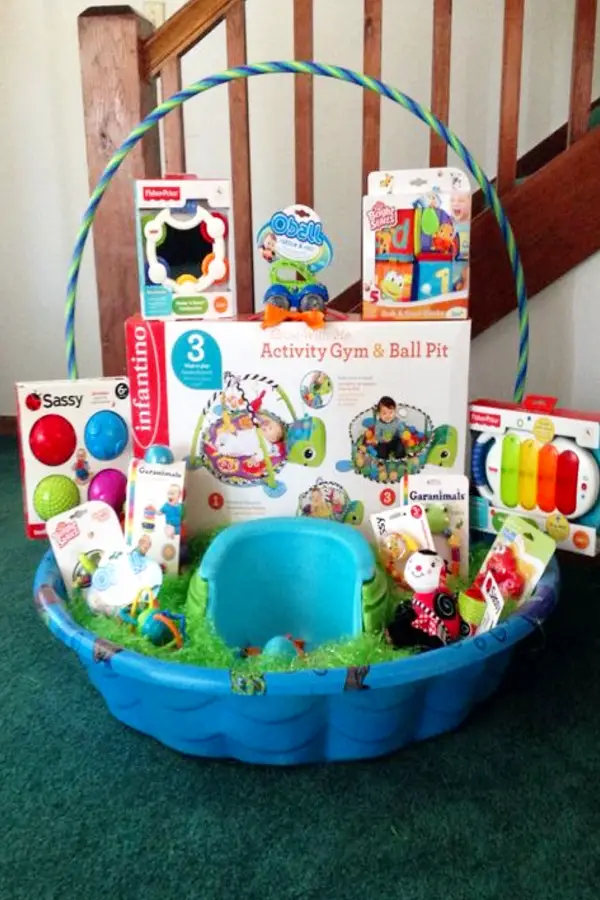 For children who have been experiencing a long, cold winter, Easter baskets celebrating the spring will be much appreciated. Take a sunny colored basket and fill it with items they can use in the spring such as a ball, a Frisbee, a set of jacks, a set of marbles, a jump rope, chalk and even sunscreen.
Inspire reading this Easter by giving Easter baskets full of reading fun. Create kids and children's Easter baskets that overflow with books that will interest and excite them. You can even include comic books and favorite magazines. Kids love them, and they count as reading, too!
With the economy on the down swing lately, there are many children who are in need this Easter. Create special Easter baskets that you can donate to children in need. Fill the baskets with healthy treats, soap and toothpaste, small popular toys and playthings, even a gift card or two to a local supermarket.
This Easter, you can put smiles on the faces of children and their parents with Easter baskets that bring necessities and care. Helping others is ALWAYS a trending idea.
All kids love getting an Easter basket from the Easter Bunny!
When it comes down to it, kids and children's Easter gift baskets with special themes are creative and fun. And they last much longer, and are much healthier, than a basket full of chocolate and candy. Make Easter themed baskets a holiday tradition. You will see how children will eagerly look forward to seeing what each year's theme will bring!
Trending Easter Ideas for Adults
Here are some clever and creative Easter basket ideas for the "big" kids in your life. I know a few boyfriends who would LOVE a homemade Easter basket like these!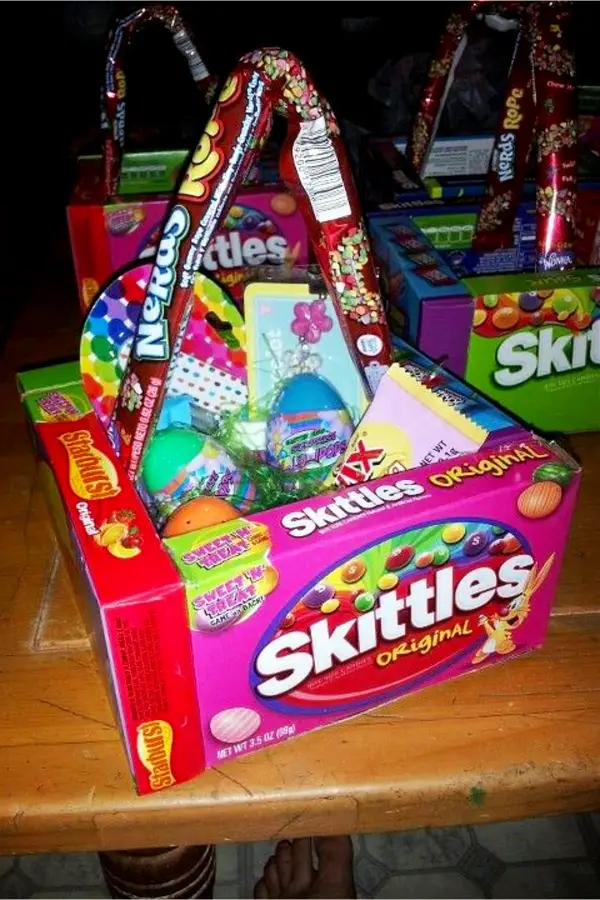 Easter Crafts For Kids
Here are some cute and easy Easter craft ideas for kids to make:
* Easter egg painting – painting the egg shells with non-toxic paints, you can use this as center pieces on your table or hang them with a thread over tree branches.
* Bunny ears – have an adult (such as your daughter) assist your children make bunny ears. Think outside the box, don't be too conventional, color the bunny ears with exciting colors to make it more personalized and exciting.
* Giant Easter mosaic – have a free wall for your kids where they can draw, paint or paste pictures of anything Easter related then use this as a photo backdrop where you can take pictures of your guests as souvenirs.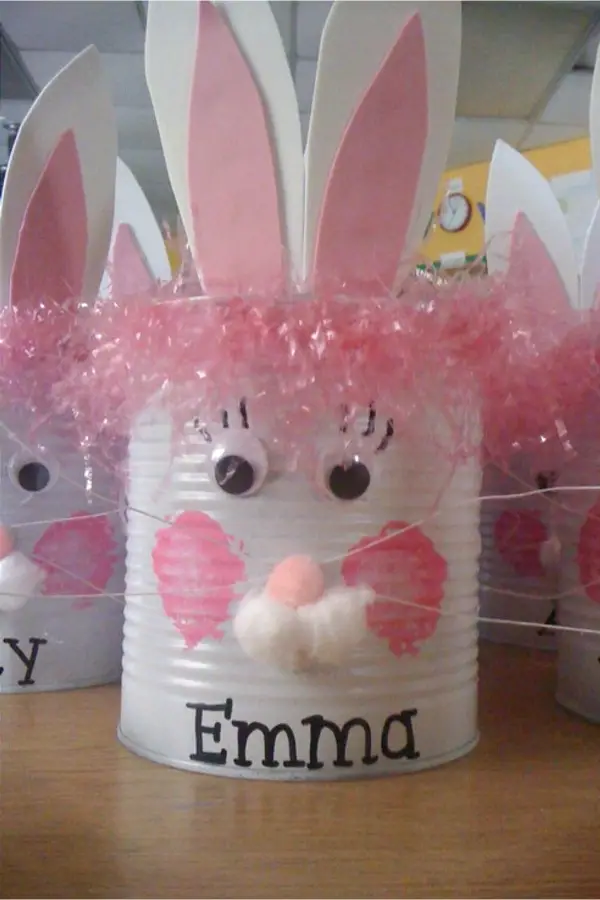 * Easter bag – this is very simple indeed. Using paper bags gather all the candies and small toys and other freebies that you can think of and put them all inside the bag, add tags to make it more attractive. Your children can tie the ribbons; add other designs such as flowers, mini toys, handmade cards or paper dolls and voila! You have your Easter souvenir with a personal touch!
* Paper Easter bunny – buy "ready – made" jiggly eyes in your local bookstores. You can paste them in paper plates after having your children color, draw or paint the paper plates whichever they want. They can use art papers, cut pictures from magazines. Assist the children to ensure you are getting the "bunny look" correctly.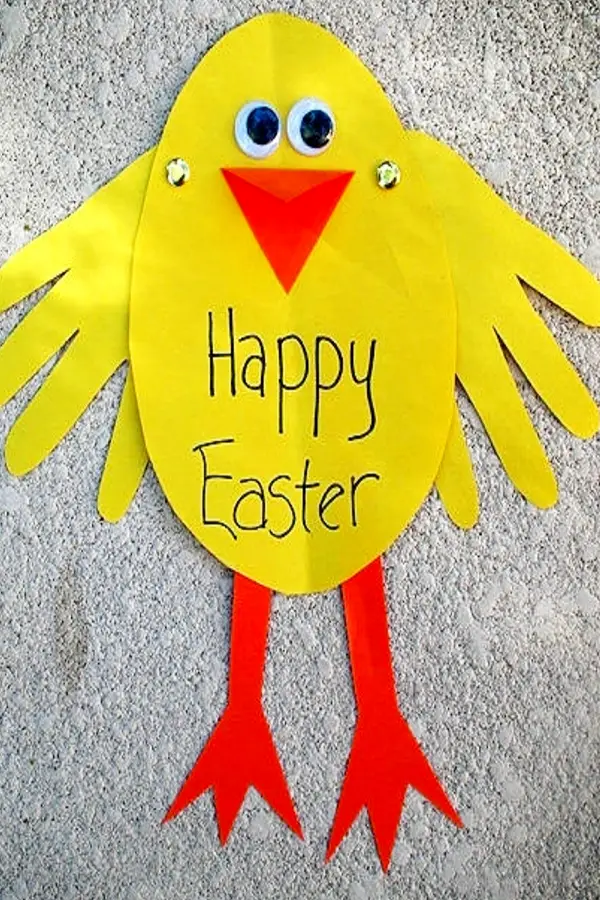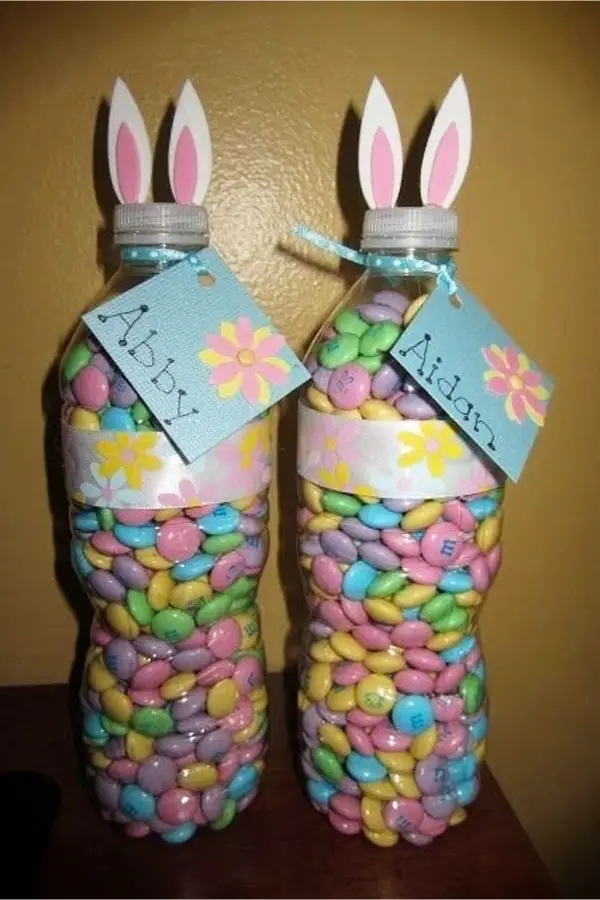 Easter Activity Ideas
Planning Easter Activities for family gatherings is not as easy as it seems, especially if you have a large family with different interests and ages. The keys are having fun but not getting yourselves exhausted by organizing a super big celebration/party. There are many ways you can make Easter simple, yet fun – and within your budget.
Long weekend traveling is always a great fun during Easter Holidays but it can be a challenge for large family with young kids. It may also drain your family budget and take significant preparations in advance. How about creating some fun Easter activities that your whole family can enjoy at home instead?
Easter egg hunts, making chocolate eggs and other Easter crafts / Easter games are some simple but exciting activities that the whole family can get busy with. These teamwork-style activities also bring all family and friends together with great memories to treasure forever.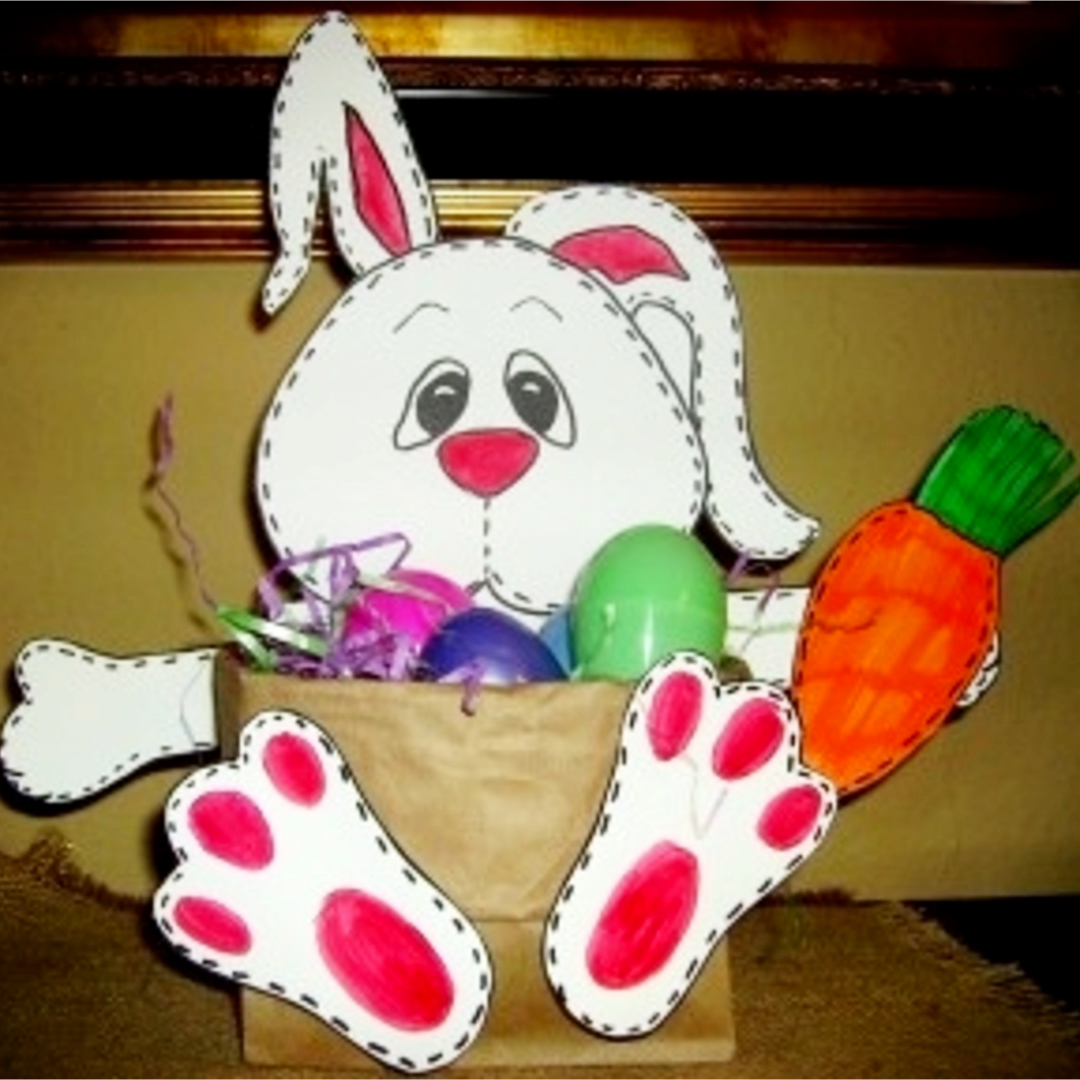 Celebrating Easter can be also as easy as making and having an Easter themed potluck, dinner, brunch or meal with family and friends, praying and going to church together, or let the kids have fun with some easy-to-make Easter craft projects such as decorating Chocolate Easter Eggs, making Easter Bunny Ears, creating your family Egg Tree, making Easter gift baskets and filling the Coloring pages by the preschoolers.
Of course Easter is not just about foods and crafts, there is also some fun Easter games beside the traditional Easter Egg Hunt, such as Easter Egg Roll Game, Easter Bunny Tag, Easter Egg Match-up, and so on.
How much you enjoy Easter this year will depend on how well you plan it, but there are basically endless ideas with a little creativity. Also, remember to take lots of pictures during your Easter celebration to add to your scrapbooking album with a fun Easter theme.
You will treasure it and your kids will be happy to see their own photos grow up year by year on Easter. Easter is a celebration of rebirth and new beginning. So plan your own unique family style Easter activities to start your own family traditions.
& 
 Easter Door WreathsGet More Info Easter Dessert HoldersGet More Info Happy Easter SignsGet More Info