---
Class door decorations and decorating ideas for Spring and Spring Holidays.
Decorating your classroom door is a great way to enhance your class decor for any Holiday or time of year. However, nothing is as bright, colorful and fun for your students than SPRING decorations. Plus, it's a cheerful reminder that the end of the school year is near.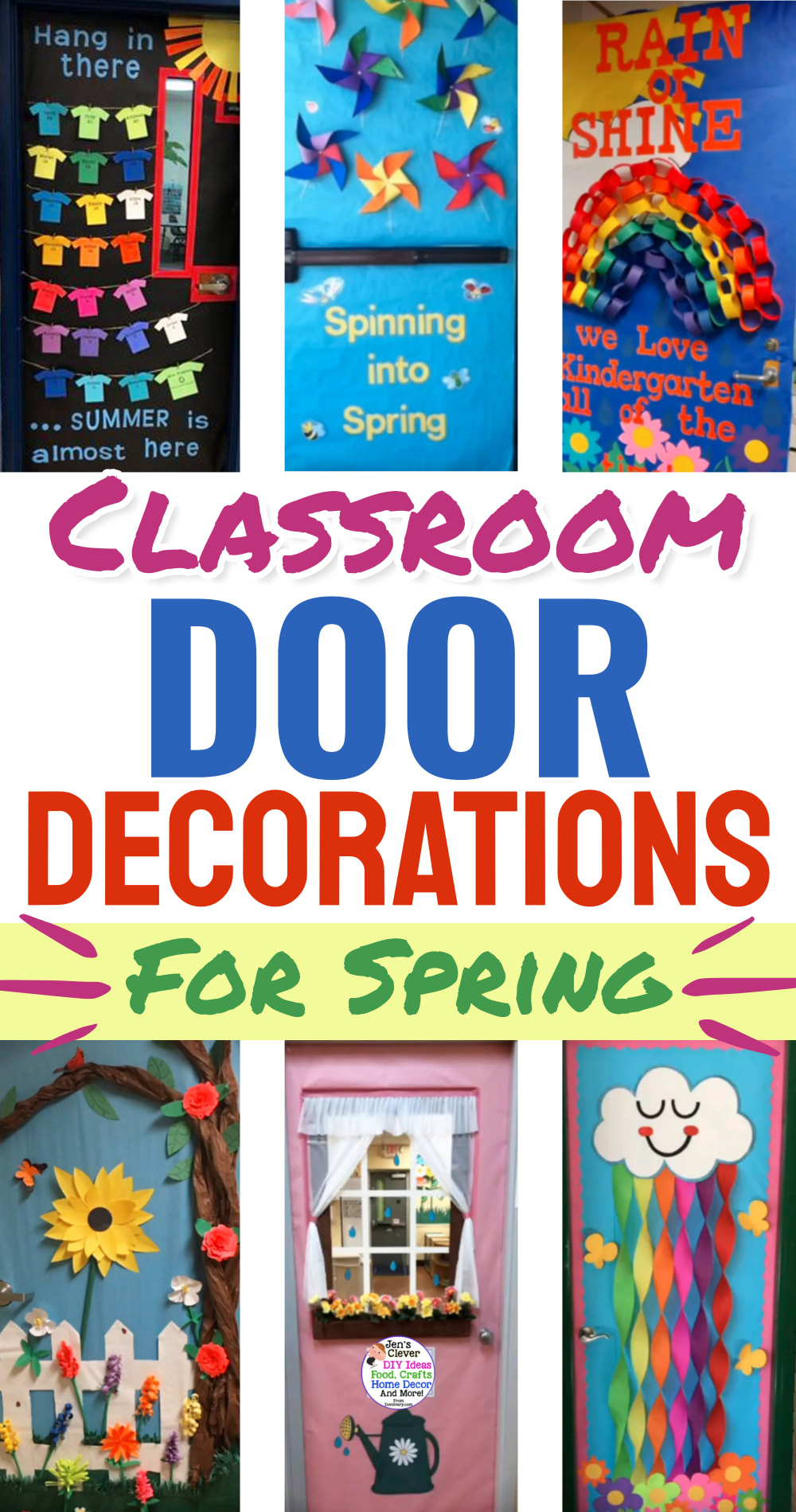 ---
Updated on April 24, 2023
posts may contain affiliate links -Enjoy and feel free to share with your friends!
---
Hello, teachers! Spring is in the air, and it's time to bring some fresh new ideas into your classroom. I found a really helpful video 'slideshow' that has TONS of ideas for decorating your class door. I'd like to show you pictures of my favorite ideas, give some handmade decorating ideas and yes – let YOU watch the quick video.
Let's jump into cute, cheerful and FUN Spring decorating ideas for the door to your classroom.
One of the best ways to do that is by decorating your classroom door. Decorating your door not only adds a personal touch to your classroom, but it also sets the tone for the season. Here are some fun and creative ideas for decorating your classroom door this Spring.
Kindergarten and Preschool Spring Door Decorating Ideas
Spring Garden: Create a garden on your classroom door by adding paper flowers, butterflies, and ladybugs. You can also encourage your students to create their own flowers and bugs to add to the garden.
April Showers: Use blue paper to create raindrops and add colorful umbrellas to your door. You can also add a sign that says, "April Showers Bring May Flowers."
Easter Bunny: Cut out a bunny shape from paper and decorate it with cotton balls, googly eyes, and a pink nose. Add some Easter eggs to complete the look.
Elementary Spring Door Decorating Ideas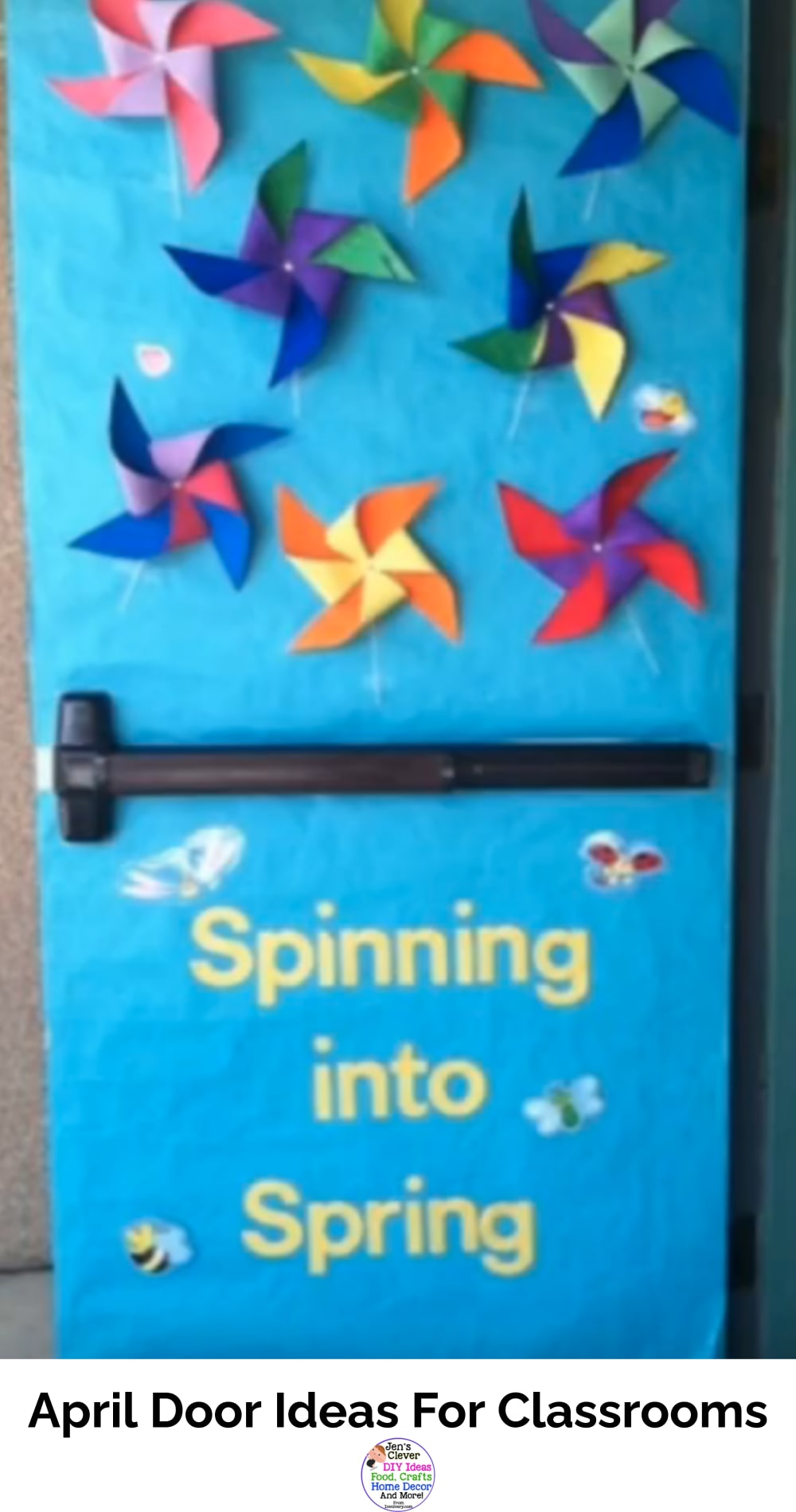 End of the Year: Celebrate the end of the school year by decorating your door with a "Graduation" theme. Use balloons, streamers, and a congratulatory sign.
Blooming Flowers: Create a vibrant display of flowers by cutting out different shapes and colors of paper. You can also add a sign that says, "Spring has Sprung."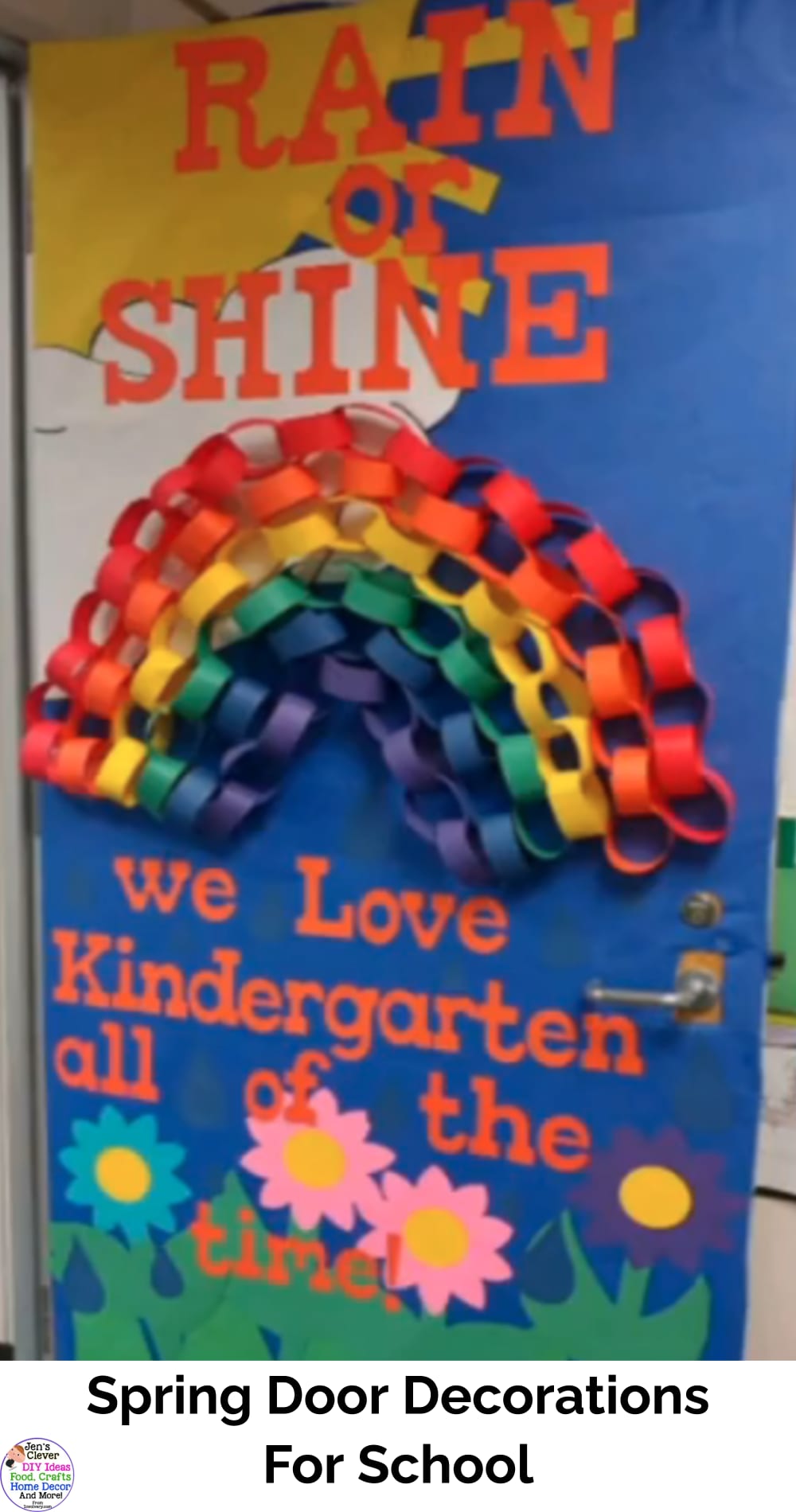 May Flowers: Cut out flower shapes and write positive affirmations on each petal. As your students walk into the classroom, have them pick a petal to read for the day.
Nature Walk: Encourage your students to appreciate the beauty of nature by creating a nature walk theme. Add pictures of different plants, flowers, and animals to your door.
Spring is a season filled with holidays and special occasions, and decorating your classroom can be a fun way to celebrate them.
One of the most popular Spring holidays is Easter, and there are many ways to incorporate this holiday into your classroom decor.
For example, You can hang colorful Easter eggs from your ceiling, decorate your door with a bunny theme, or even create a festive Easter tree by decorating a small tree with paper eggs and bunnies.
Another Spring holiday is Earth Day, which falls on April 22nd. This is a great opportunity to teach your students about the environment and sustainability.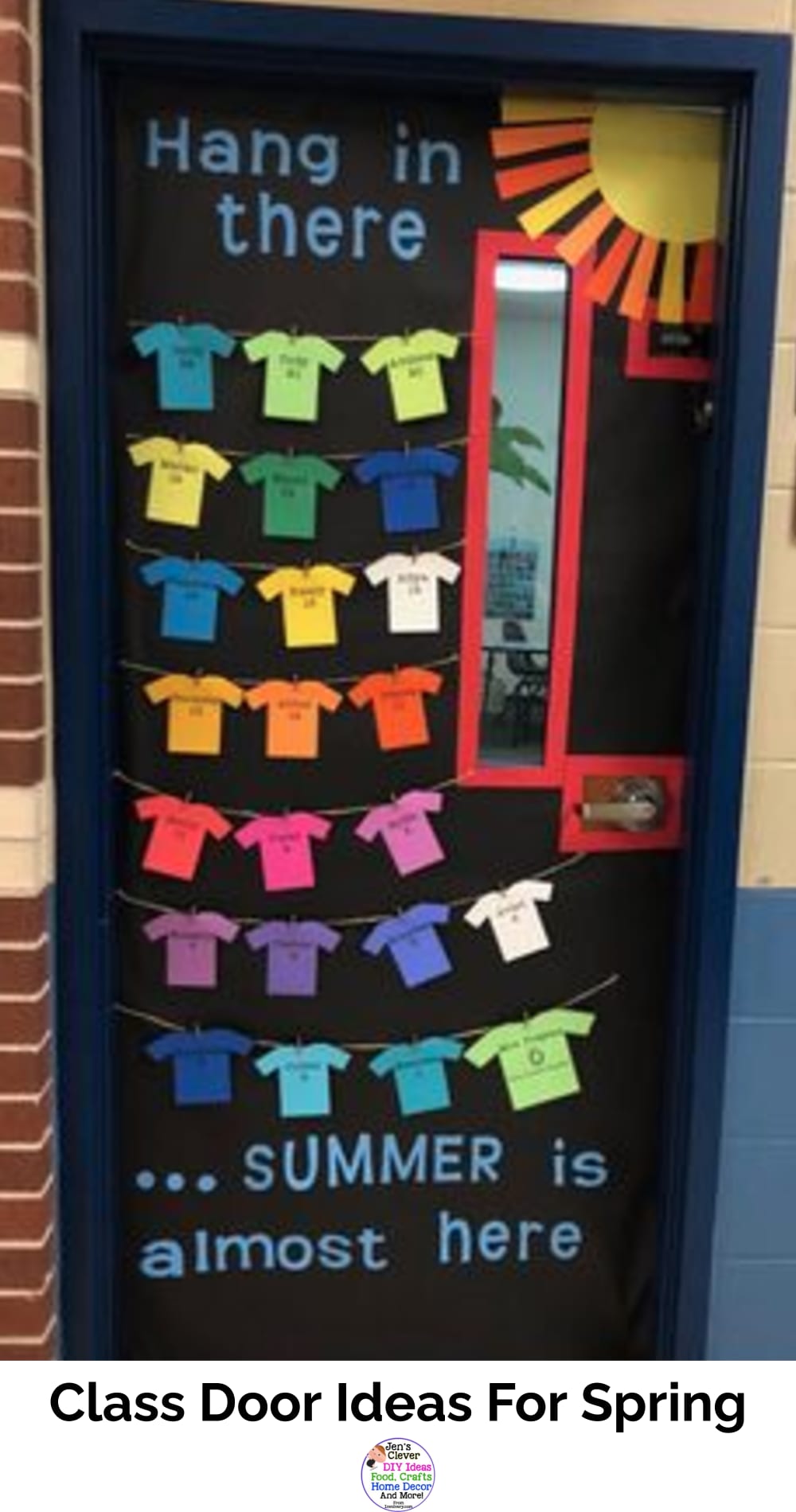 You can create a nature-themed classroom by adding plants, posters of animals, and recycling bins. Your students can also create handmade decorations, such as paper mache globes or a recycled paper chain.
In addition to holidays, Spring is also a time for new beginnings and growth!
You can create a garden theme by adding potted plants, seed packets, and even a small greenhouse. Your students can also create handmade decorations, such as paper flowers or a bulletin board filled with pictures of different types of plants.
Above all – Spring is a time for colorful and bright decor. You can add colorful paper lanterns, streamers, and even a rainbow-themed bulletin board.
Your students can also create handmade decorations, such as paper mache butterflies or a tissue paper flower bouquet.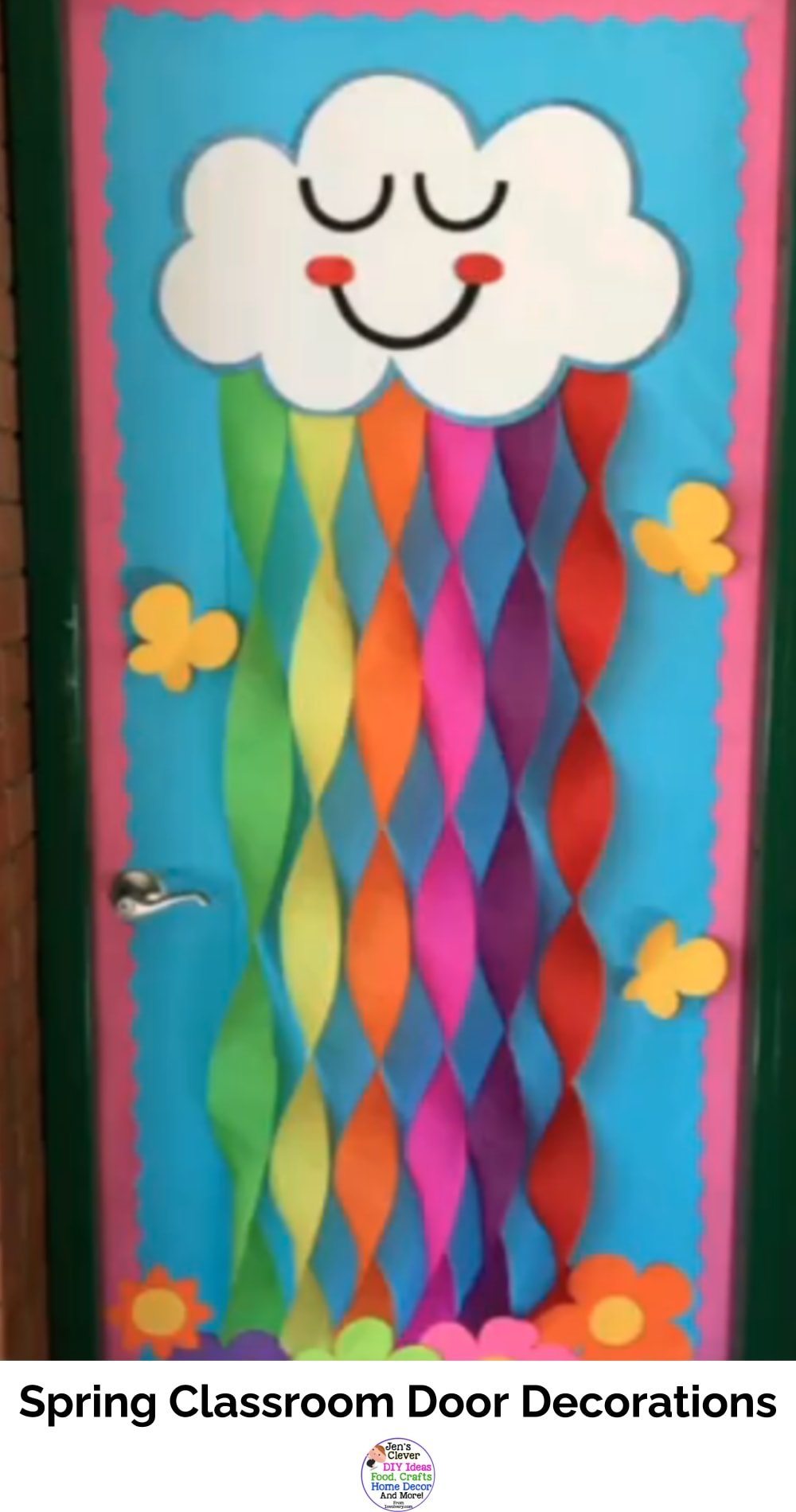 Decorating your classroom for Spring is a fun and creative way to bring some excitement and energy into your teaching space. From Easter bunnies to Earth Day, there are many holidays and themes to choose from.
So, get creative and involve your students in the decorating process to make it a fun and memorable experience for everyone.
Happy decorating!
Here's the video slideshow with a LOT more ideas for your class door – they're all super cute and creative:
More Classroom Decorating Ideas:
Pin For Later?