---
Super Easy NO BAKE Christmas Cookies! Freezer Friendly Christmas Cookies, Sweets, Christmas Dessert Bars and More Christmas Goodies – Yum… COOKIES! If you love making Christmas cookies and dessert bars over the Holidays, you will LOVE all these easy-peasy, FREEZER FRIENDLY NO BAKE Christmas cookies and bars recipes with pictures!
Yes, these are super simple make ahead and freeze Christmas cookies and bars that do NOT require you to turn on your oven. Can I get a high-five for EASY Holiday baking that does NOT require baking!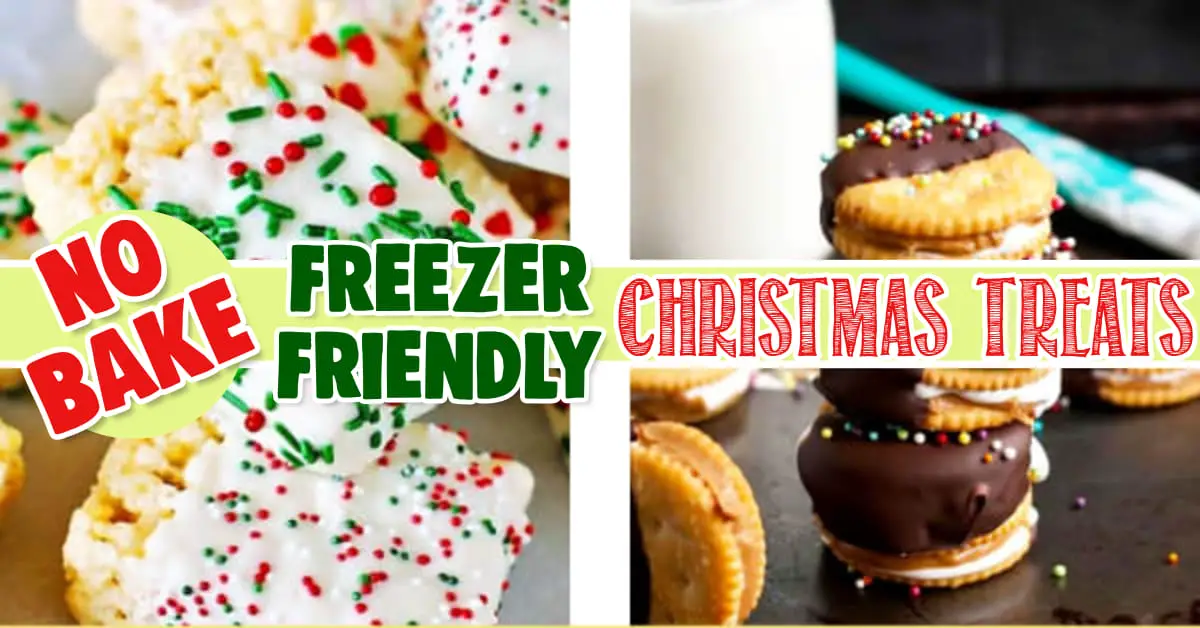 ---
Updated on October 20, 2022
posts may contain affiliate links -Enjoy and feel free to share with your friends!
---
No Bake Christmas Goodies
What a beautiful thing… to "bake" cookies without BAKING! Sign me up!
I've been all over online today getting ideas for the holidays. I was checking out our super popular craft ideas post that has lots of DIY Christmas crafts for kids and that made me think of cookies (disclaimer: EVERYTHING makes me think about cookies…lol)
But thinking of cookies and the kids got me wondering about having the kids help me make cookies – but not necessarily cookies that have to be baked.
Here are some NO BAKE cookies I found that I think we'll try this year and many recipes I've used over and over each year.
Freezer Friendly No Bake Cookies and Bars
These are my favorite no bake Christmas cookies and dessert bars I can make ahead and freeze and they are all insanely delicious.
If you are overwhelmed with ALL you have to do over the Holidays, just take a day and make these no bake Holiday recipes, toss them in the freezer and you'll have some of the best desserts and sweet treats to bring to a party, take as a thoughtful hostess gift or put out on your Christmas dessert table.
Freezable No Bake Christmas Desserts
Let me start with my FAVORITE freezable Christmas treat – these lemon bite bars below.
I make them EVERY Christmas (heck, I make them for ALL holidays and parties haha!)
I know, they are not NO bake, but they're super easy and so versatile that I just had to mention them!
Let's get back to my NO BAKE options…
Here's my list of easy freezable NO BAKE Christmas desserts, cookies and bars I make every year:
And my ultimate NO BAKE – NO COOK Christmas dessert is… 3 Ingredient FUDGE!
More No Bake Christmas Sweets
Rice Krispies Reindeer Cookie Pops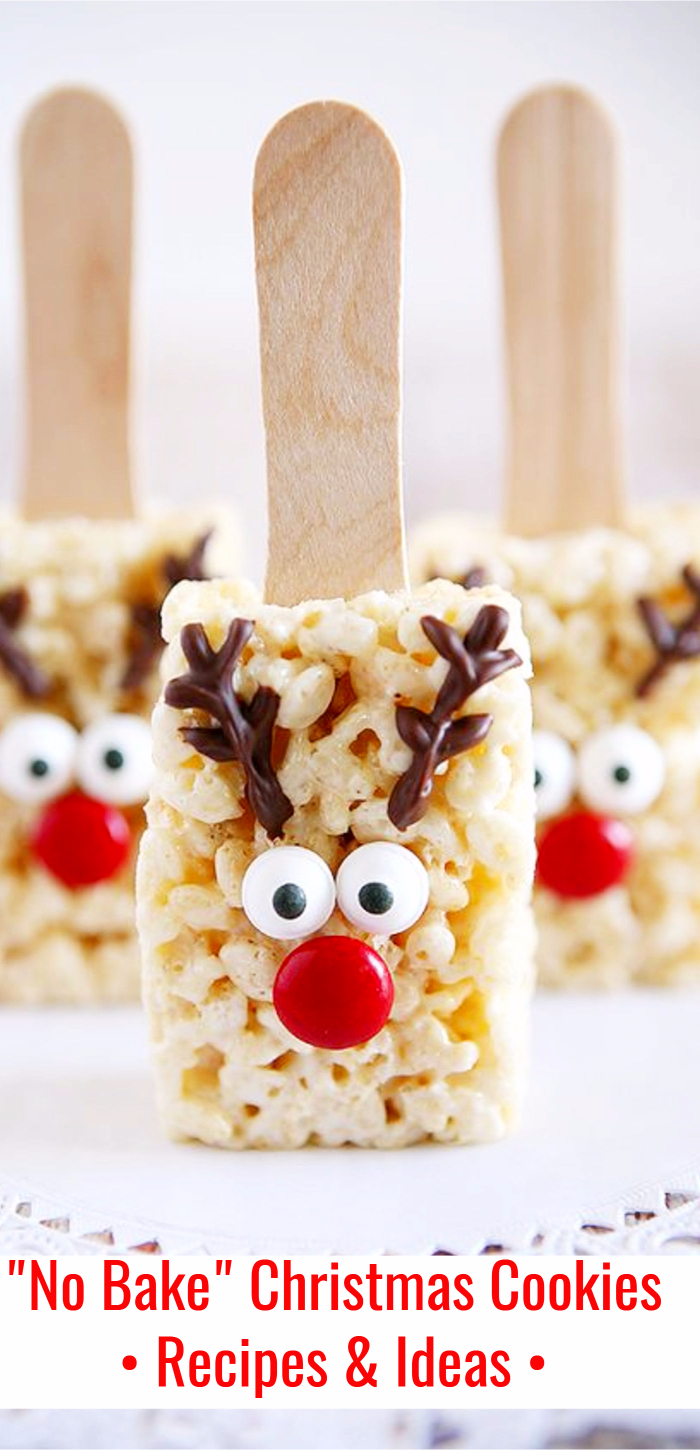 recipe
No Bake Christmas Reindeer Cookies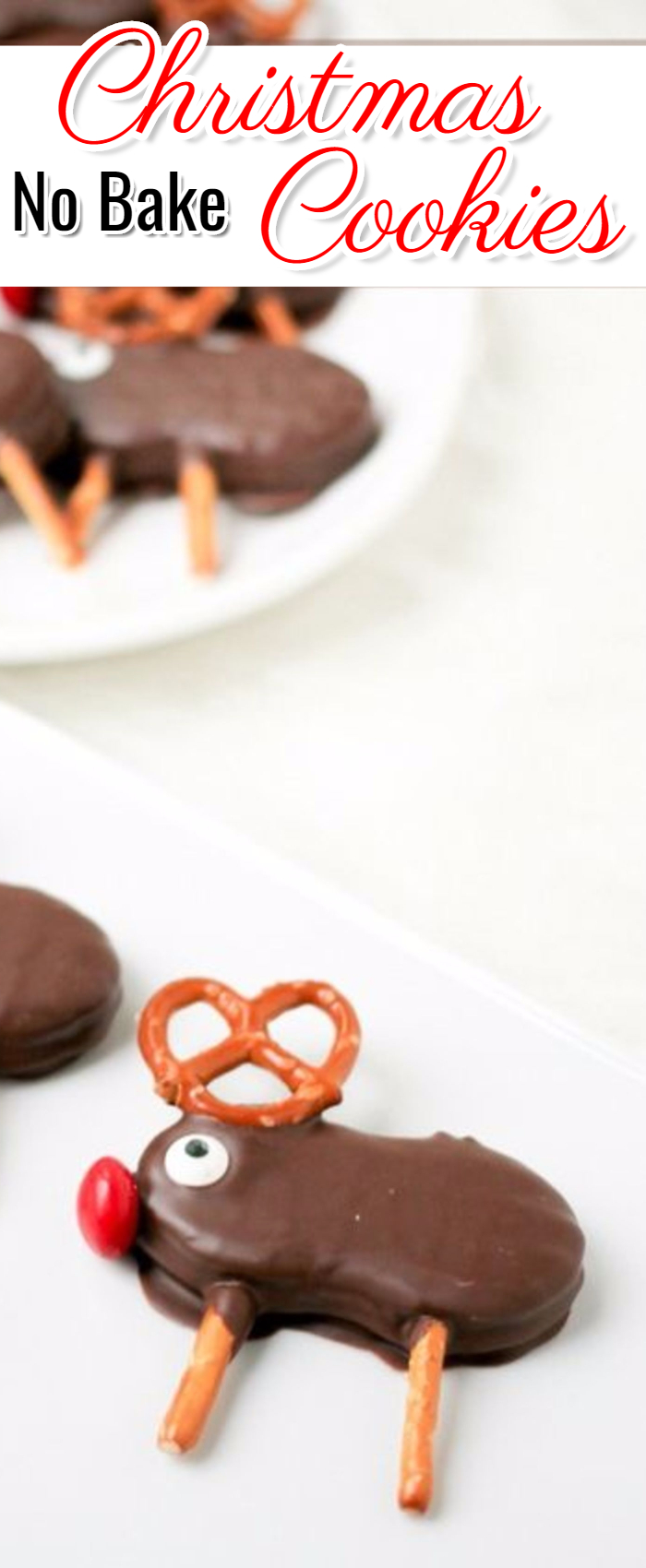 recipe
Ritz Peanut Butter No Bake Cookies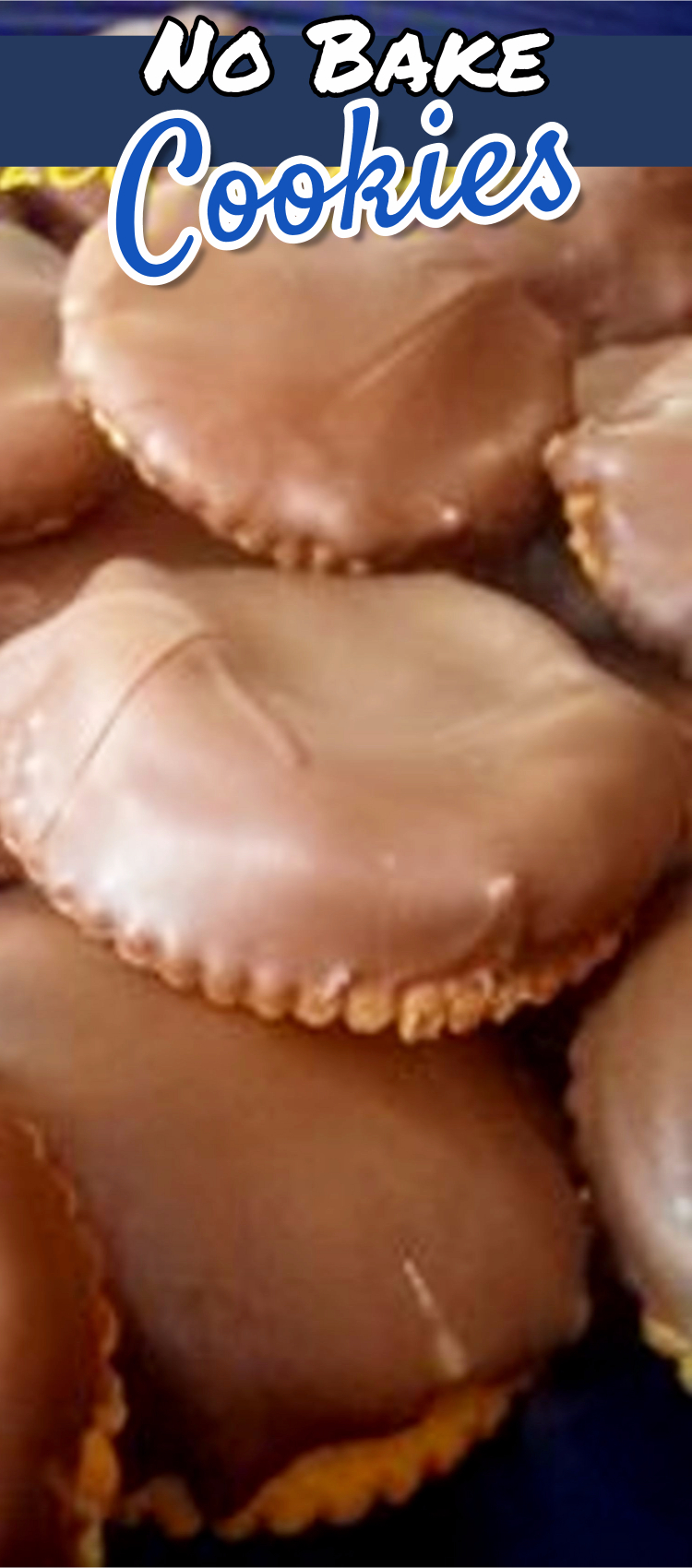 recipe