Easy Christmas Party Desserts and Fun Sweet Treats For a Crowd •
These Christmas desserts recipes are SO easy and FUN! These simple Christmas desserts are perfect for your Holiday party, Christmas family gatherings, office Christmas party, yearly potluck or for a crowd of any size over the Holidays. While I love all Christmas baking ideas, sometimes you just need quick and easy dessert recipes for the family that you can even make last minute if you need to.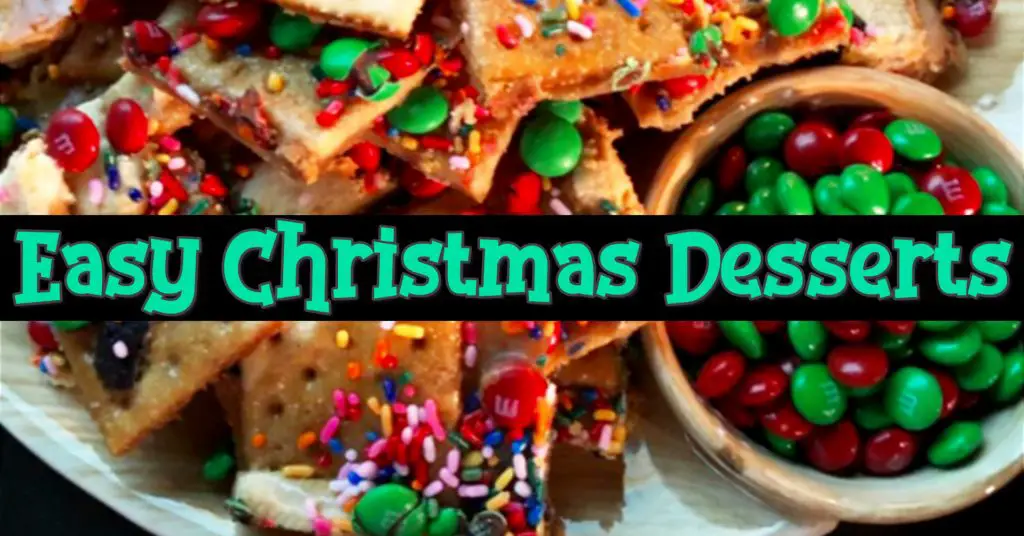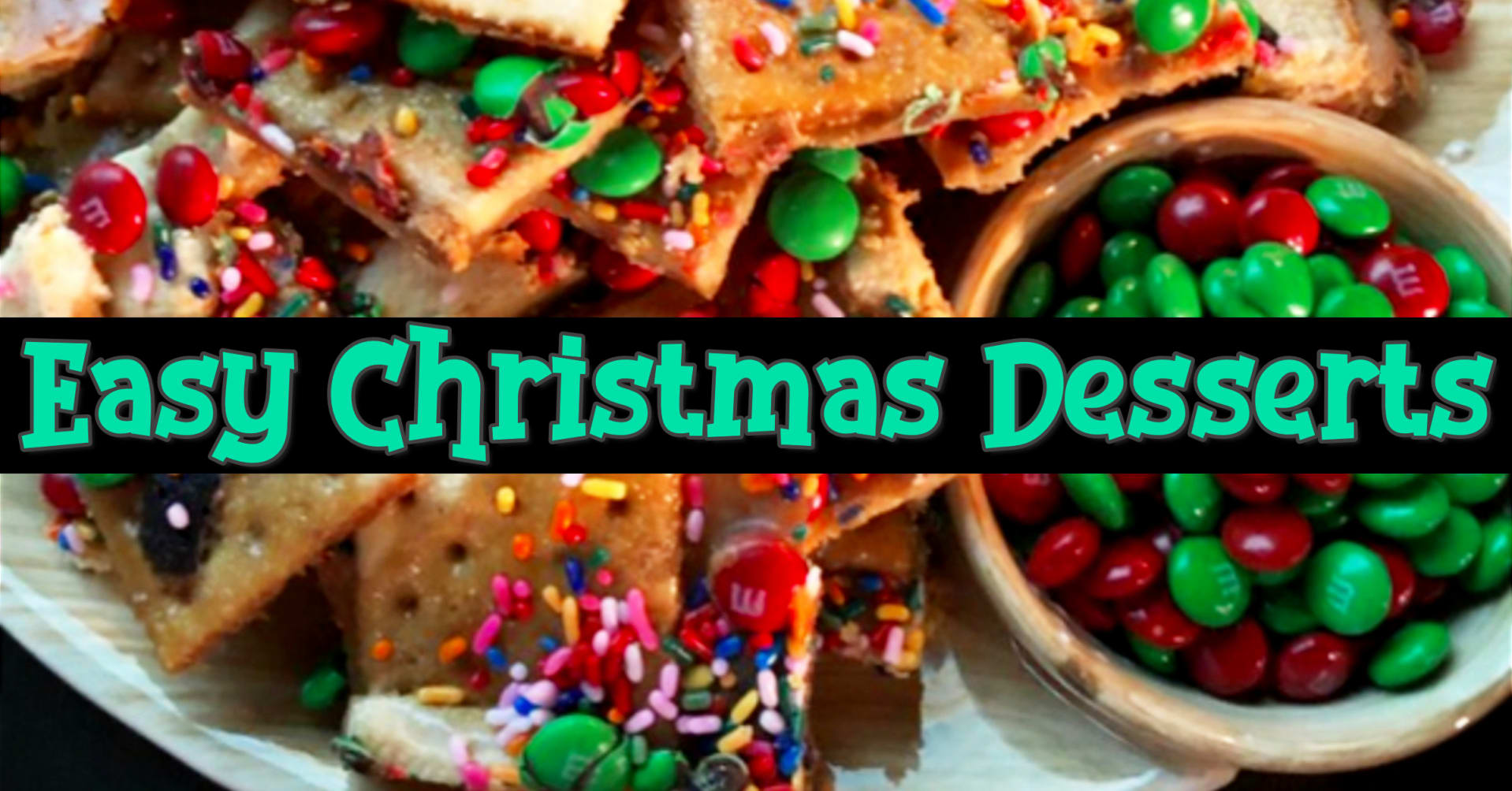 posts may contain affiliate links - Enjoy and feel free to share with your friends!
---
Most Popular Today...
---
I am so excited to make these easy Christmas treats, some of these recipes have only 3 ingredients! I think these recipes will also make wonderful Christmas potluck ideas for when our family and neighbors get together for the Holidays.
Easy Christmas Party Desserts
Below are images of desserts for Christmas that are all fun Christmas desserts for a crowd and super easy to make.
---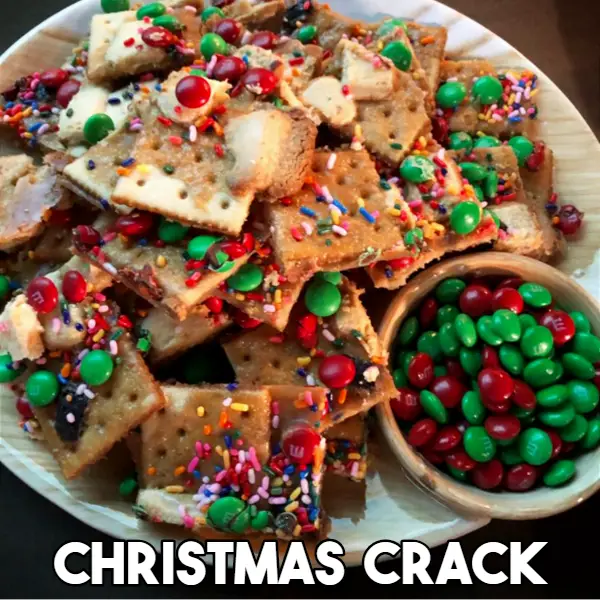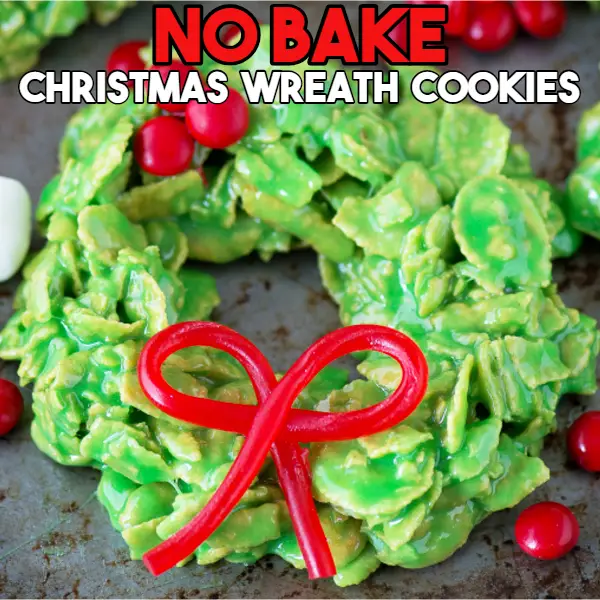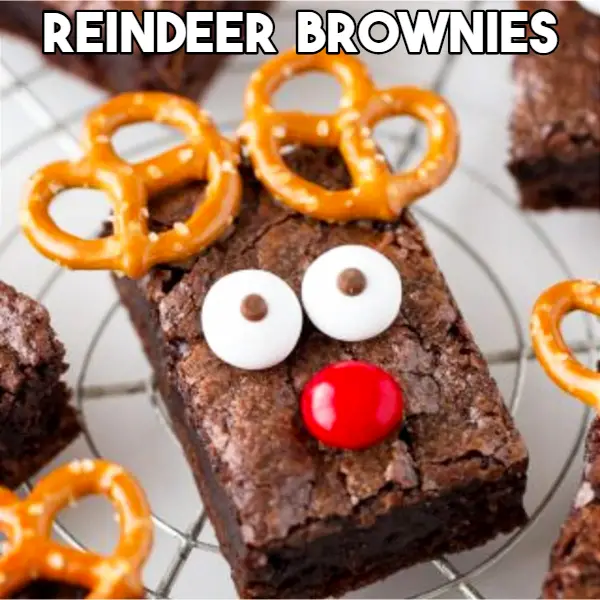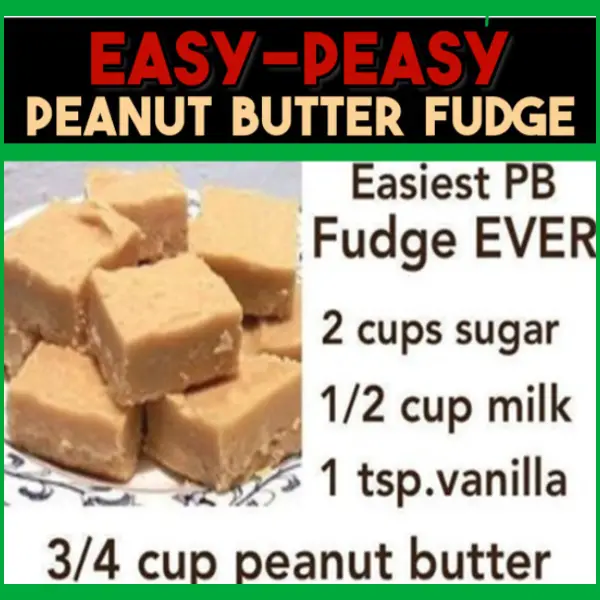 ---
Christmas Dessert Recipes Pictures
Below are pictures of these super simple Christmas dessert recipes – feel free to pin any and all picture recipes to Pinterest so you don't lose them.
---
---
Easy Christmas Fudge
This easy Christmas fudge is one of our Top 10 Christmas desserts – perfect for a Christmas party or get together Holiday gathering… or as homemade Christmas gifts for your neighbors, friends, co-workers etc. This EASY peanut butter fudge recipe is SO good and only takes minutes to make.
And – there are only 4 Ingredients in this creamy peanut butter fudge.
You WILL want to pin this recipe and save it for later!
When it comes to super simple desserts, these 3 ingredient fudge recipes are at the top of my list. I'm a HUGE fan of super simple sweet treats and desserts when I'm baking and cooking for a crowd or in large batches to give as homemade gifts.
---
---
Apple Crisp Bars
If you like apple crisp and you like shortbread cookies, you will LOVE these Apple Crisp Shortbread Bars! This is a family-favorite sweet treat at Christmas.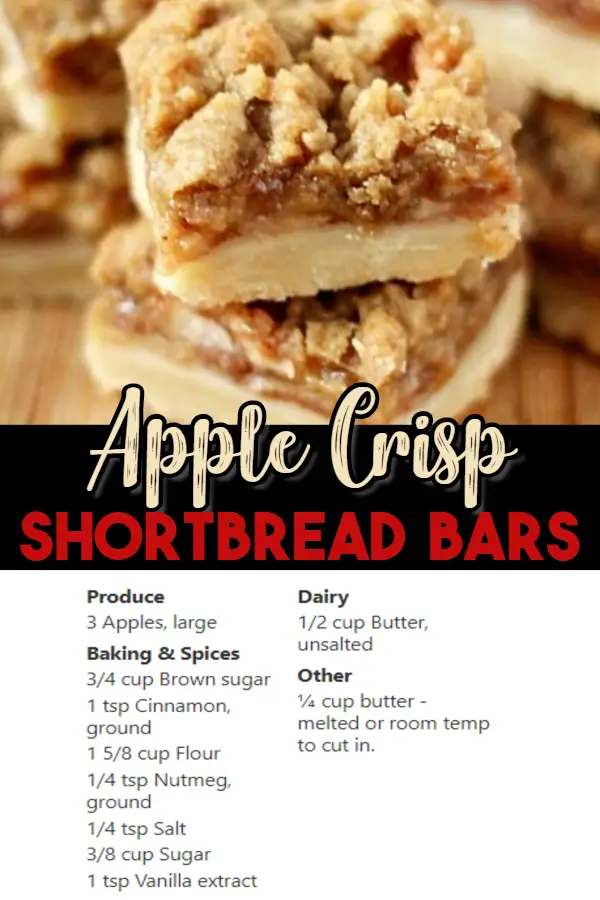 Christmas Crack Dessert
This is THE easiest Christmas dessert idea – it's called "Christmas Crack" and it IS addictive like that!
Saltines are the base 'cookie', melt brown sugar and butter, pour over saltines on a baking sheet, top with chocolate chips and bake about 3 minutes. Then, top with red and green M&Ms, marshmallows, sprinkles, etc.
SO good!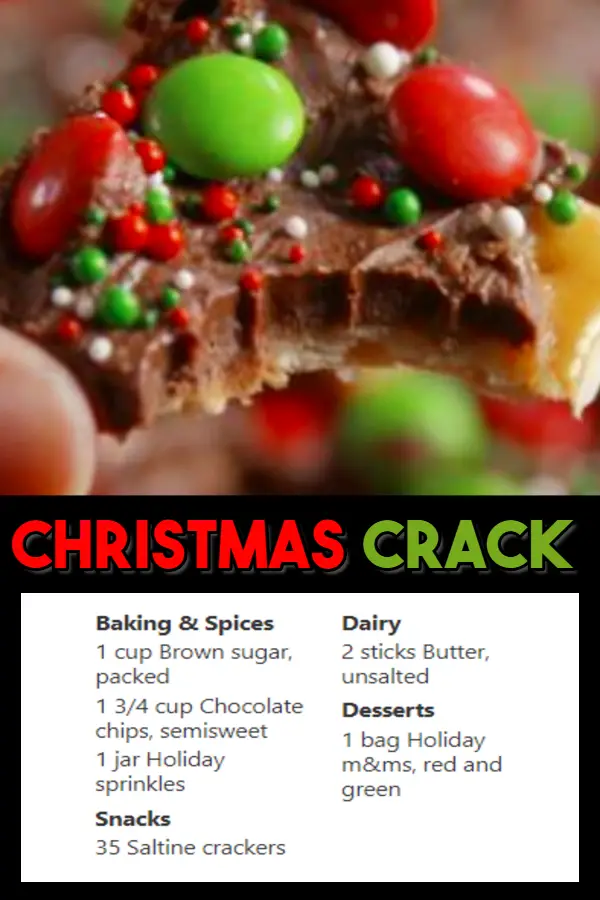 No Bake Christmas Wreath Cookies
You want EASY Christmas desserts? You got it! These NO BAKE Christmas Wreath Cookies are not only perfect for a Christmas party, but also great to give as gifts. Just a few ingredients (hint: the main ingredient is corn flakes!) and a few minutes to mix them together – done!
✅ Love easy-peasy NO BAKE desserts?
Super Easy NO BAKE Christmas Cookies! Freezer Friendly Christmas Cookies, Sweets, Christmas Dessert Bars and More Christmas Goodies * Yum… COOKIES! If you love making Christmas cookies and dessert bars over the Holidays, you will LOVE all these easy-peasy, FREEZER FRIENDLY NO BAKE Christmas cookies and bars recipes with pictures!
Reindeer Brownies
If you can make brownies from a box, you can make these super cute and EASY Rudolph Christmas brownies. Very easy to make (plus, the salty pretzels mixed with the sweet of the chocolate brownie is so SO good!)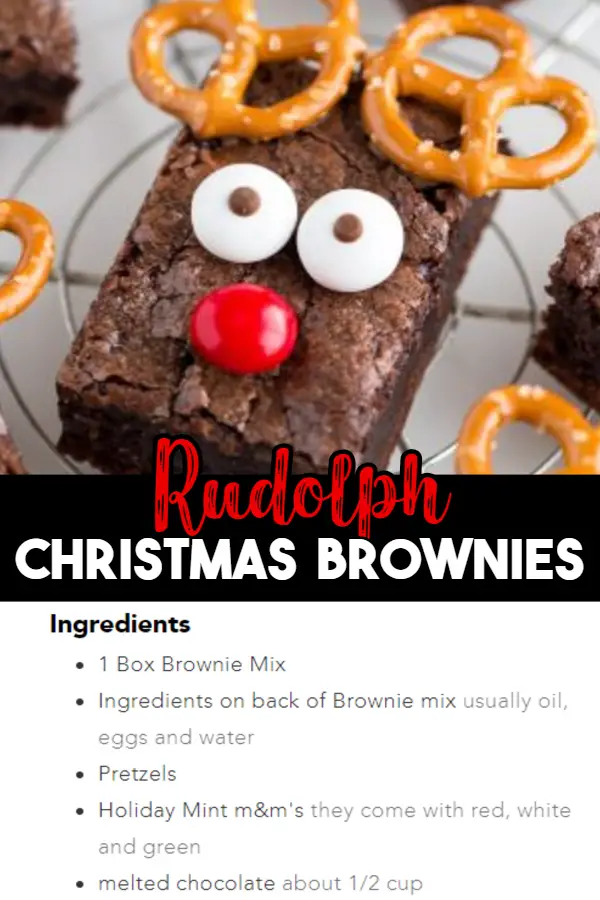 Christmas Lasagna Dessert
I feel like this layered Christmas dessert is a variation of the Kraft Christmas Lasagna Dessert that is so fun and popular – I think this variation is better (and so does my family). This is one of my favorite easy dessert recipes for Christmas – not only is it a creative dessert, it's also FUN and very festive. I always get a lot of compliments on it when I bring it to Christmas parties and our family potluck each Holiday. Get the recipe here.
Most Popular Christmas Desserts * Let's take a look at the best Holiday dessert recipes, award-winning Christmas dessert recipes and the Top 10 Holiday desserts that are NOT the standard pumpkin pie or pecan pie – these are unique Christmas dessert recipes. These just might be the best Christmas dessert …
Make Ahead Christmas Cake
This make ahead Christmas cake is so pretty and it's perfect for a Christmas party crowd! It's a bundt cake decorated in red and green Christmas colors (with the colors swirled inside like tie-dye!)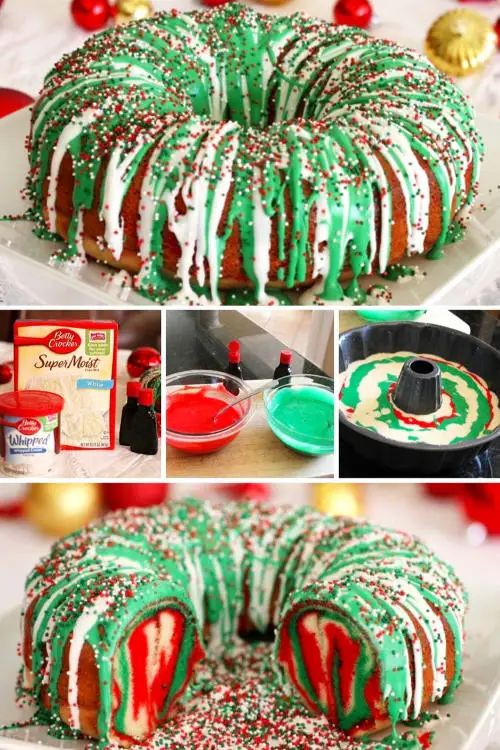 While this not a fast bundt cake to make, it is easy to make AND you can make it the night before.
Here's the recipe:
This beautiful cake is perfect for any holiday party or dinner. Everyone will be so surprised when they slice into it and see the amazing holiday rainbow colors.
DIY Christmas Party Treats
Having a Christmas party and need dessert inspiration for your party dessert table? Here are some great ideas for a Holiday party dessert table and other sweet treat ideas.
https://www.youtube.com/watch?v=vtNXFryBKIw
---
---
$11.99
in stock
4 new from $11.87
2 used from $11.82
$18.99
$28.22
in stock
11 new from $17.95
Last updated on November 23, 2021 11:24 am
Large Party Food Ideas That Are Quick and CHEAP – Below are some of the best party food ideas for large groups. If you're hosting a large party with lots of people, food can get expensive and very time-consuming. Here's some quick and easy large batch party food ideas for any size crowd.
---
---
Church Desserts: Old-Fashioned dessert recipes that your mom, your grandmother (or your lunch lady) used to make from scratch Yep, these are Grandma's Dessert recipes – all those mouth-watering dessert recipes that your mom, your grandmother, your sweet old Aunt Betty or your lunch lady used to make from scratch that everyone BEGGED her to bring to the next family reunion, potluck, baby shower or ANY family get-together because these ARE the proven crowd-pleasers!