---
Farmhouse Christmas Decorating Ideas For a Warm and Cozy Country Christmas In Rustic Farmhouse Style… On a Budget –
If you're ready to decorate your home for Christmas in cozy country farmhouse decor, you found the perfect page for ideas! Below are some of my favorite country-style Christmas decorating ideas for every area of your home – inside and out. These DIY farmhouse Christmas decor ideas are not only gorgeous, they're great for decorating on a budget!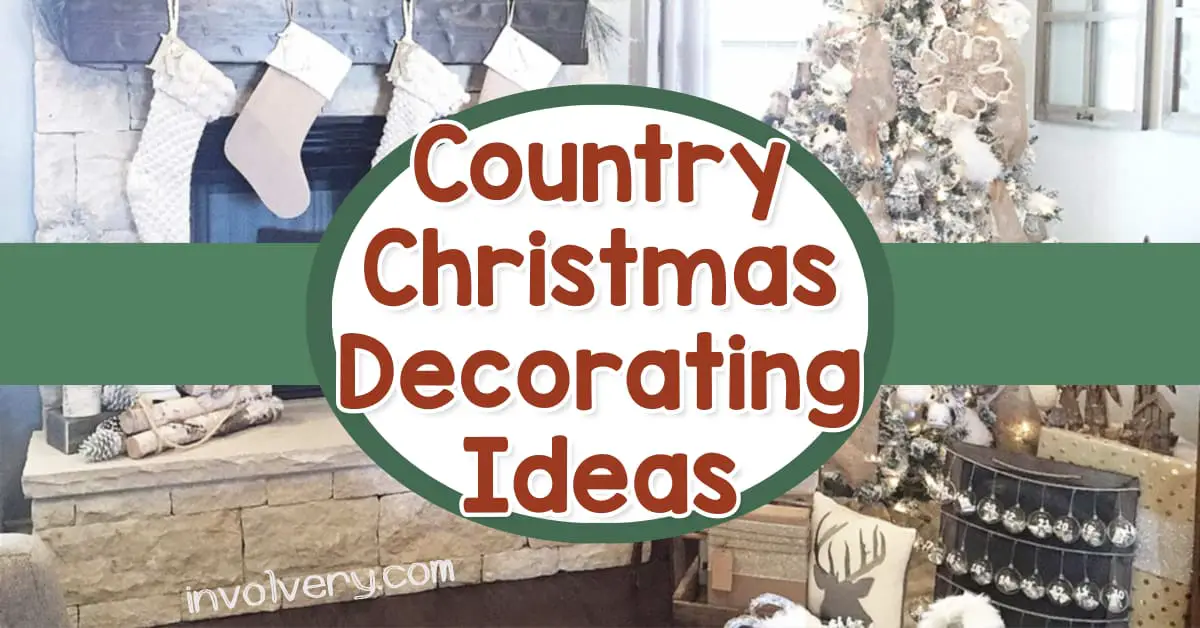 A Country Farmhouse Christmas on a Budget
I just love all these farmhouse Christmas decorating ideas in the pictures below!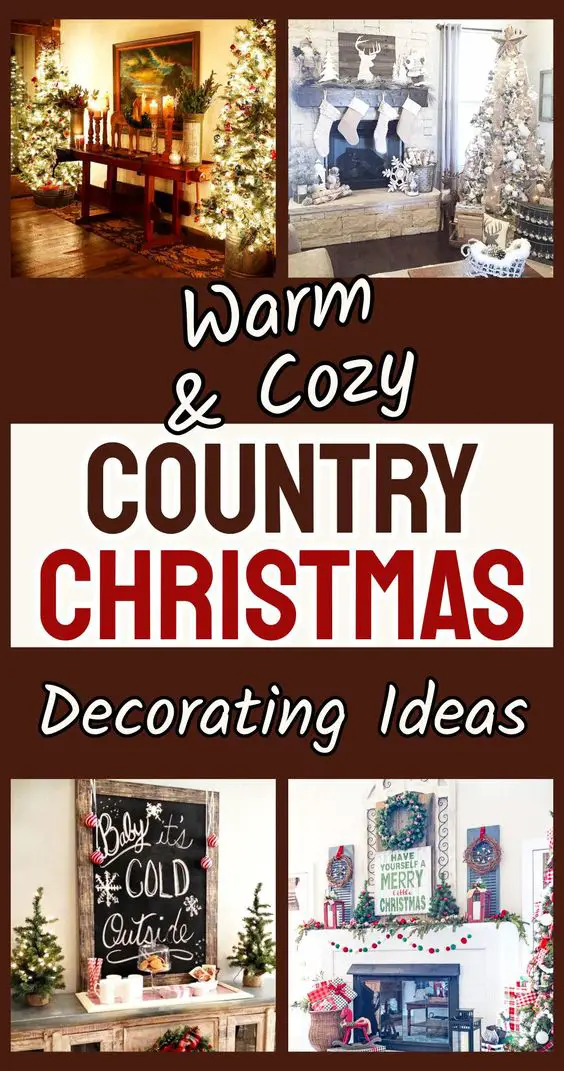 I found so many budget-friendly decorating ideas that I can't wait to try in my house this holiday!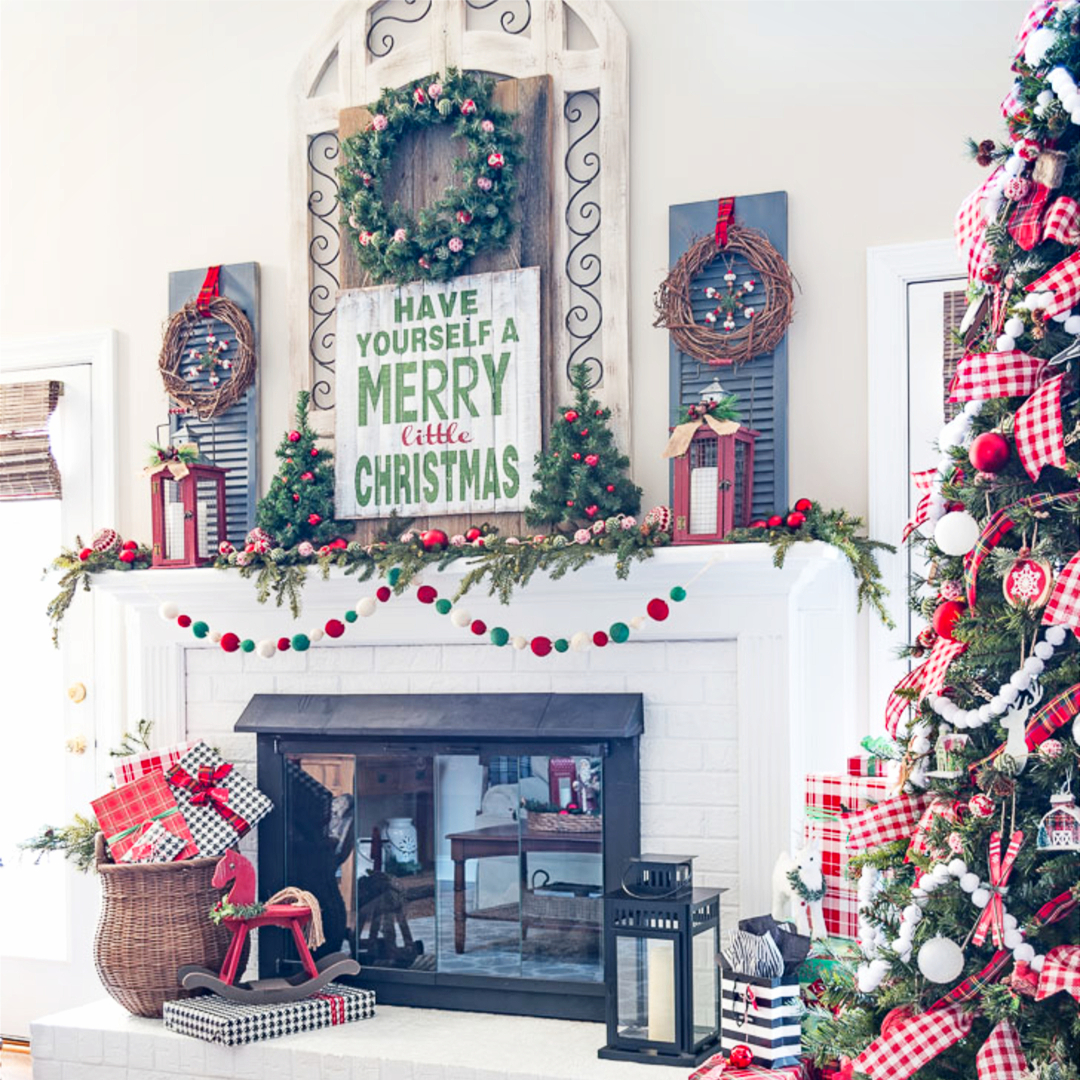 I love this farmhouse-style mantel all decorated for Christmas. Lots of Holiday cheer yet still bright and fun.
source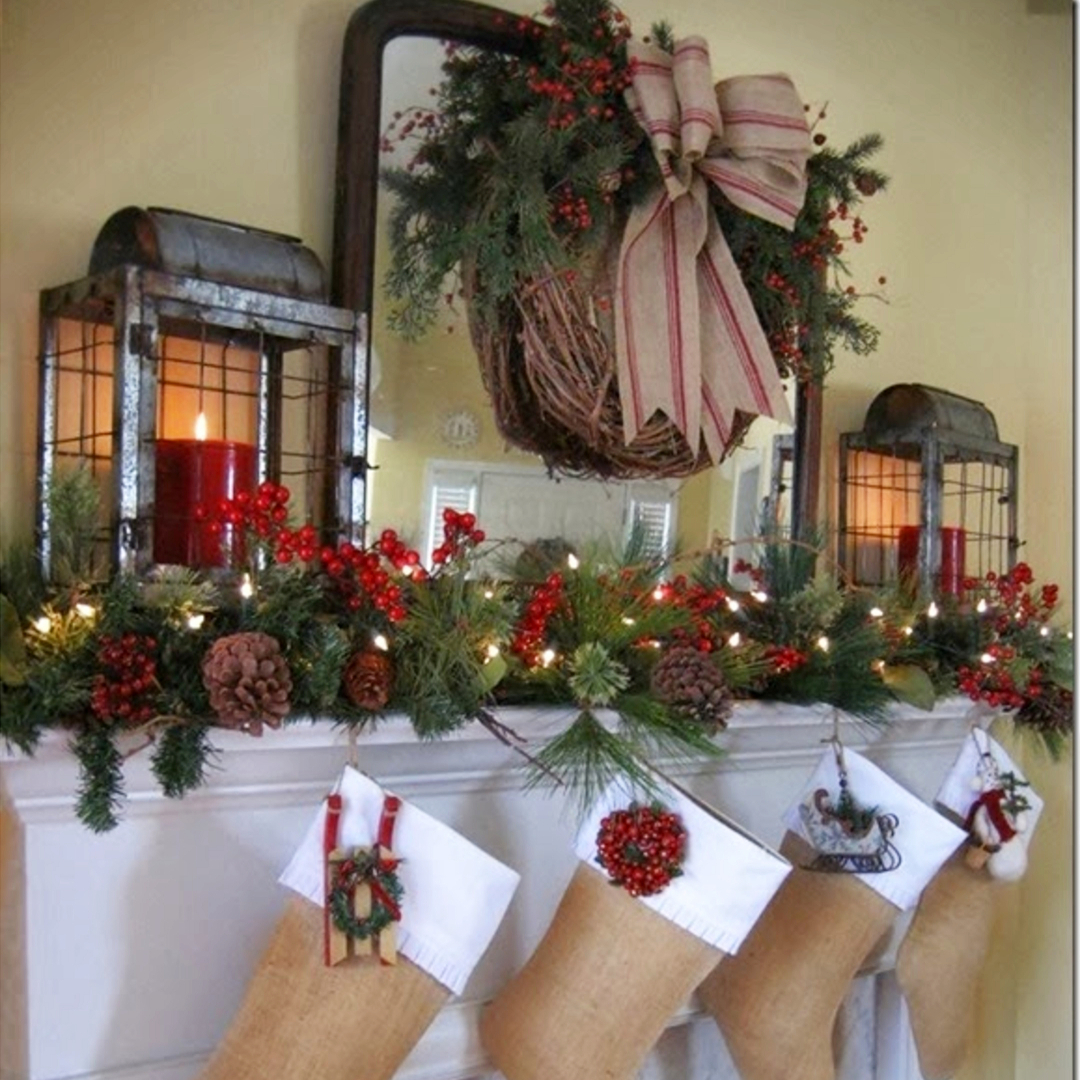 These simple burlap stockings
are a nice rustic touch to the farmhouse-style decorated fireplace mantel – love that wreath!
source
Last updated on November 25, 2023 2:05 pm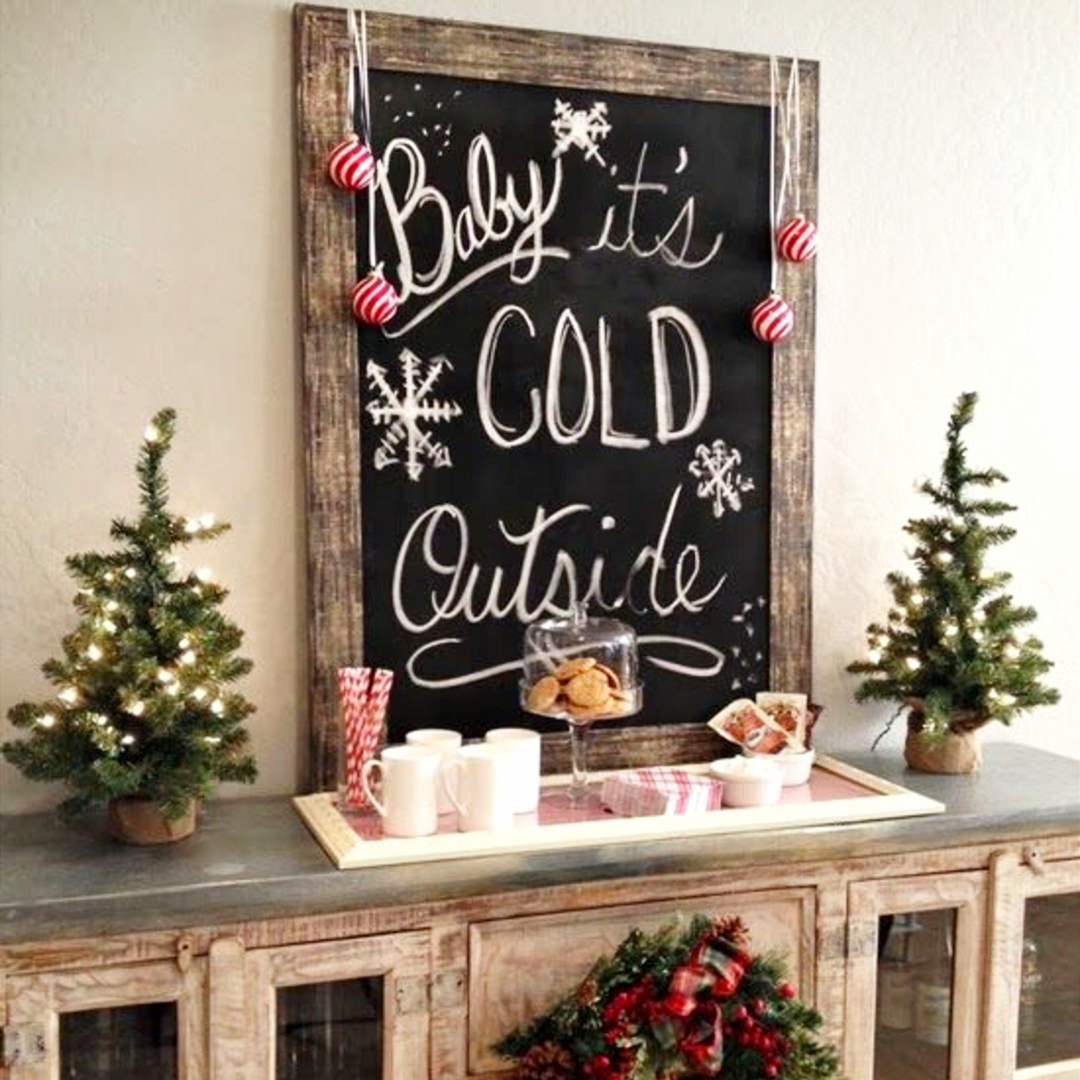 Baby it's cold outside! Love that rustic farmhouse chalkboard Christmas sign! And what a great idea for
setting up a farmhouse coffee bar
.
source
This foyer is ALL decked out in farmhouse Christmas cheer – there's a lot going on, but it feels so homey and cozy.
See more foyer decorating ideas here
.
source
Last updated on November 25, 2023 2:05 pm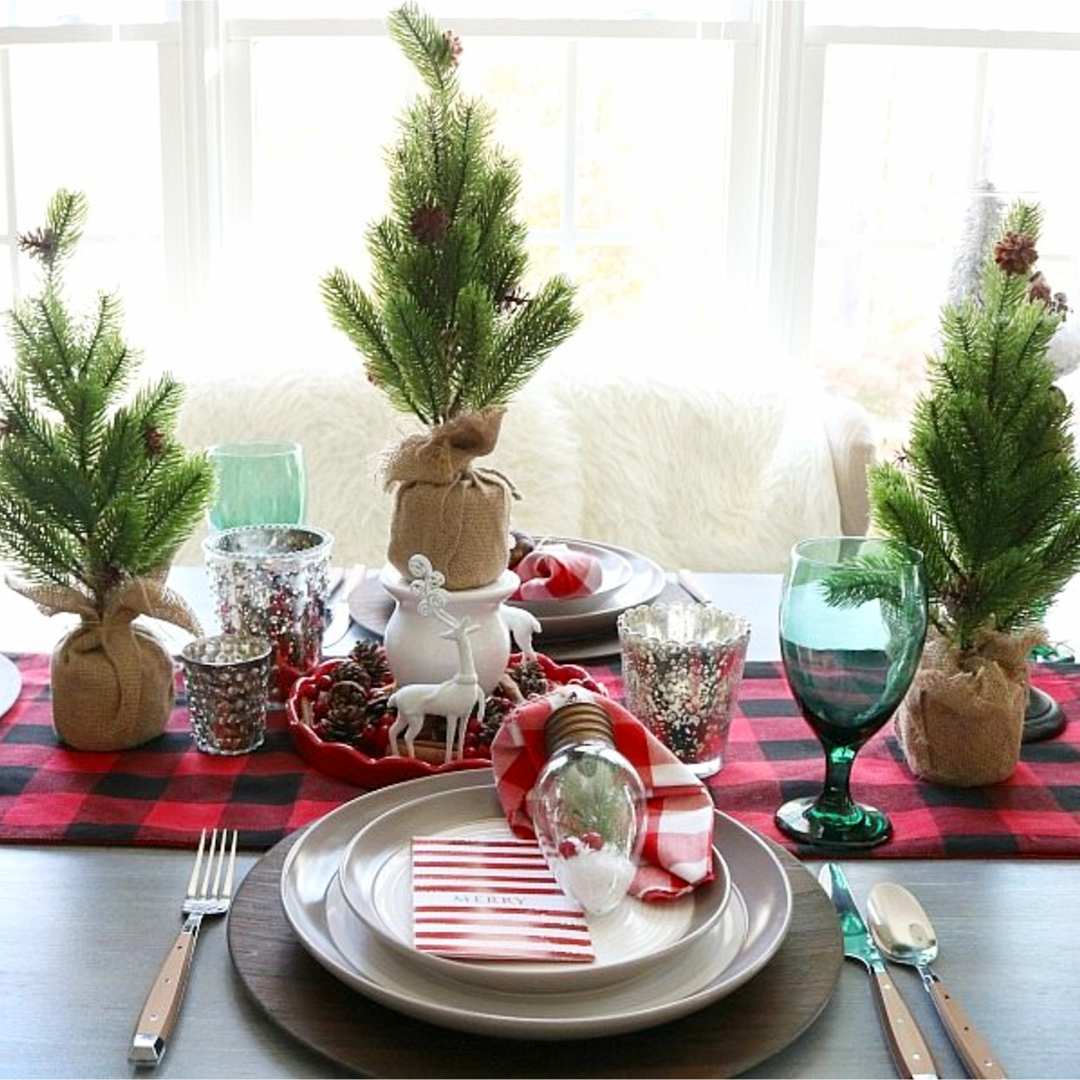 This Farmhouse-style
Holiday tablescape idea
is very pretty and welcoming. Love the mini-pine trees wrapped in burlap.
source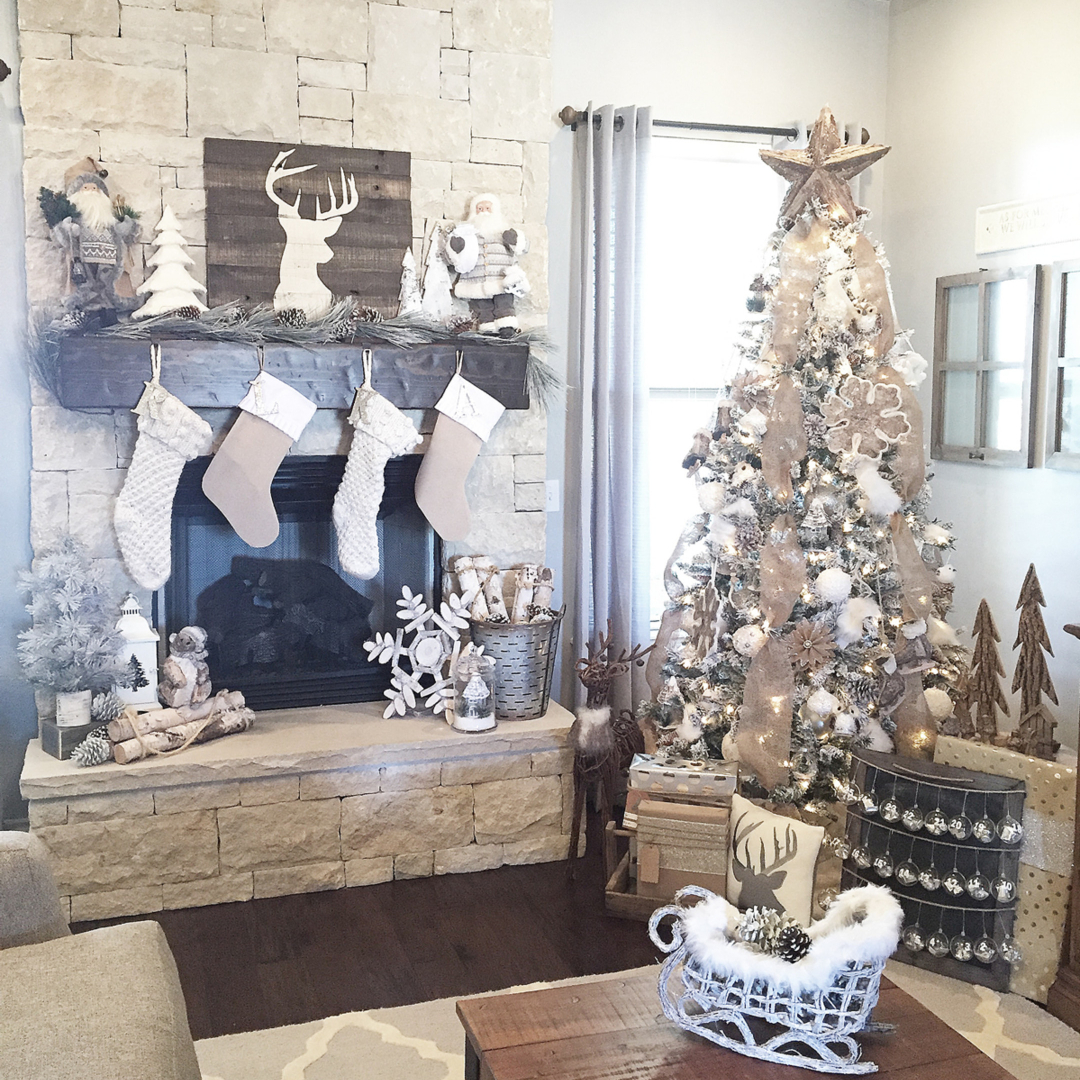 Gorgeous neutral living room
decorated in Farmhouse Christmas decor. We have
more neutral Farmhouse Christmas living room ideas here
– they're so pretty!
source
Last updated on November 25, 2023 2:05 pm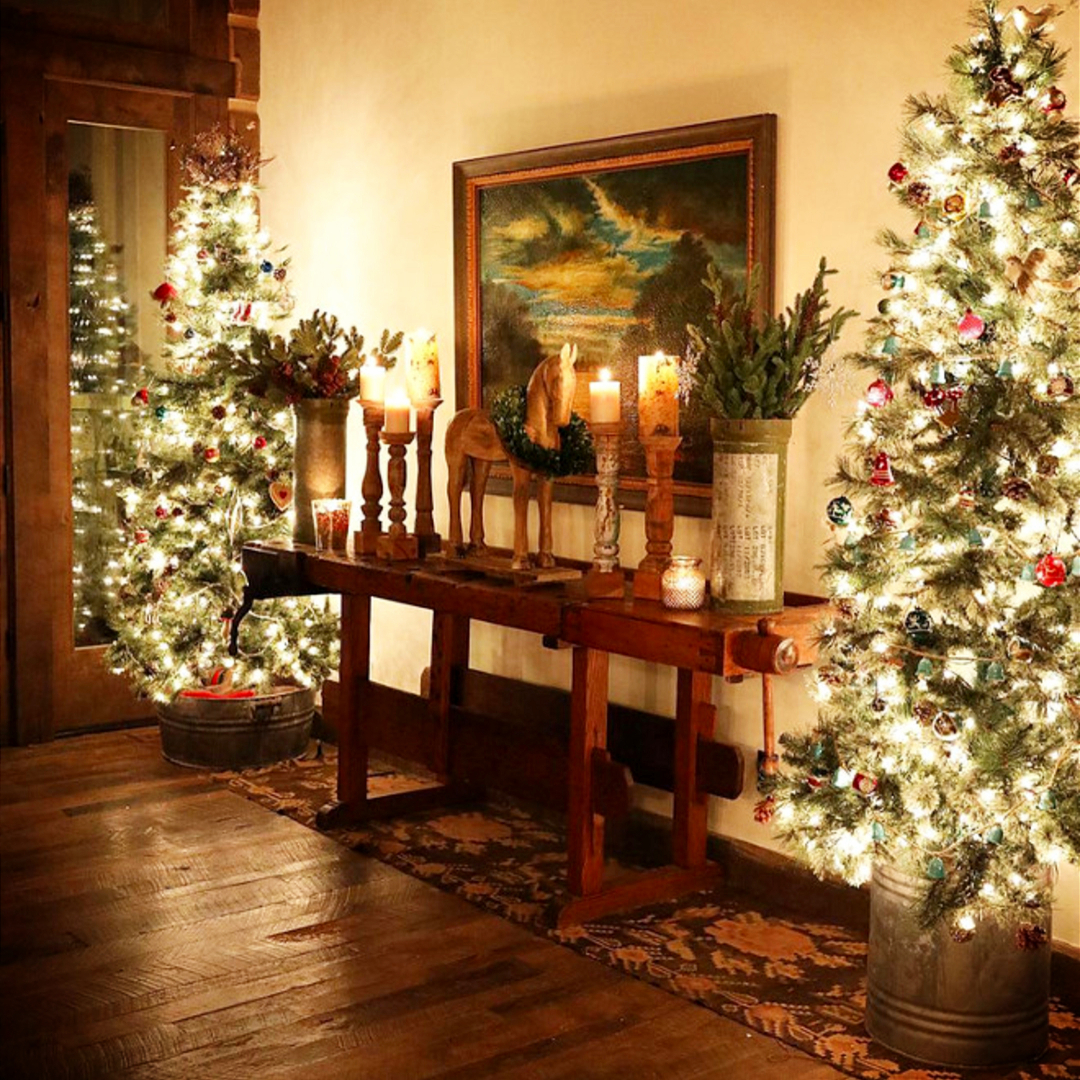 I love EVERYTHING about
this small foyer
decorated for Christmas! One of
these realistic-looking fake Christmas trees
would be perfect for this idea!
source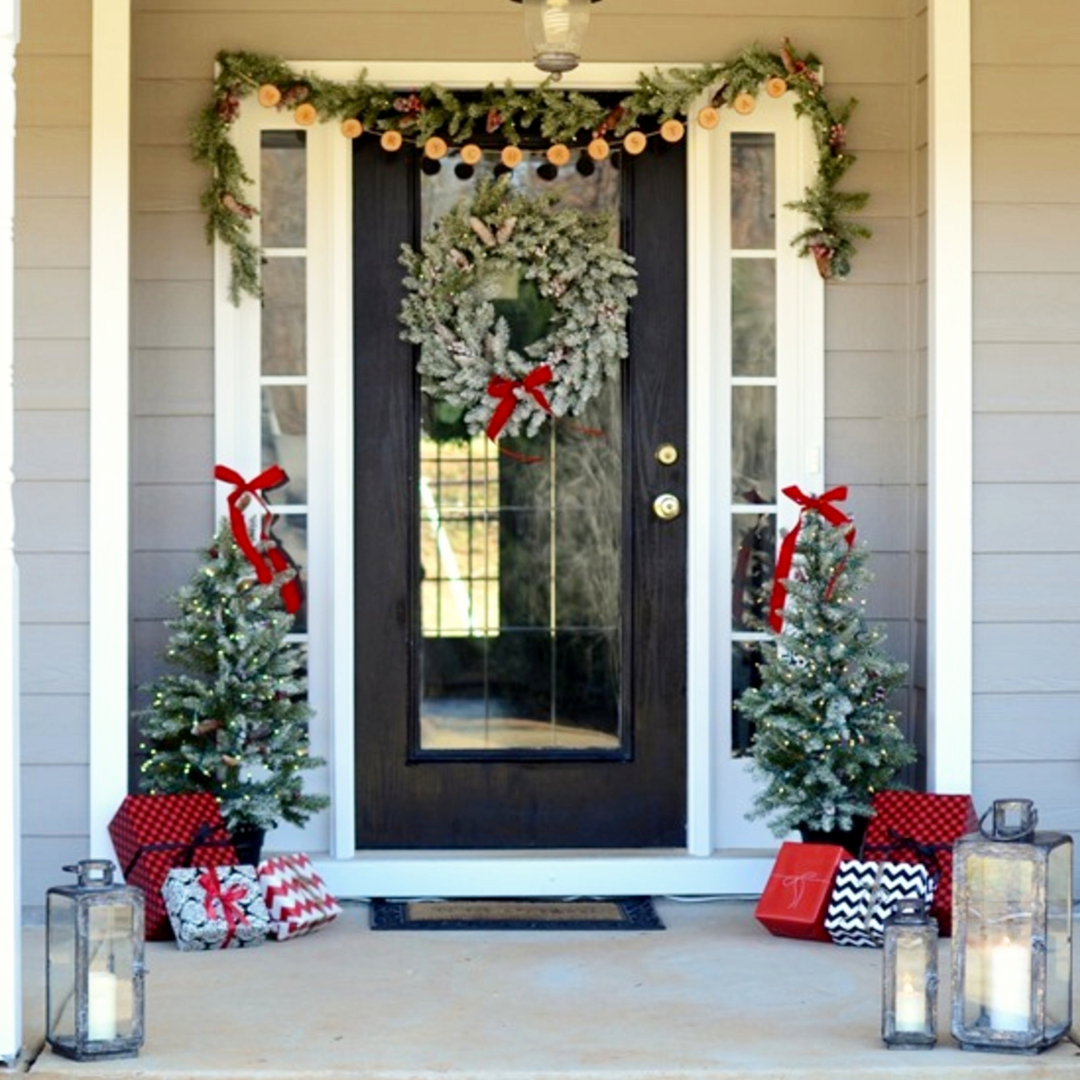 This farmhouse front porch is decorated so
gorgeous
– simple and vintage, but so welcoming and pretty. Love the mini Christmas trees!
This Christmas porch decorating set
would be perfect for this look!
source
Christmas can bring back a lot of wonderful memories. The holiday season is a very sentimental time that is often associated with the fine details in holiday décor. Many people capture wonderful memories of their childhood by incorporating rustic farmhouse elements in their Christmas decorating ideas.
Last updated on November 25, 2023 2:05 pm
It can be challenging to find the right details to create a cozy farmhouse feeling in your home during the holiday season. You need a bit of creativity and imagination when you come up with Christmas decorating ideas. Ordinary objects can be used to create an atmosphere reminiscent of a rustic cabin or a country farmhouse.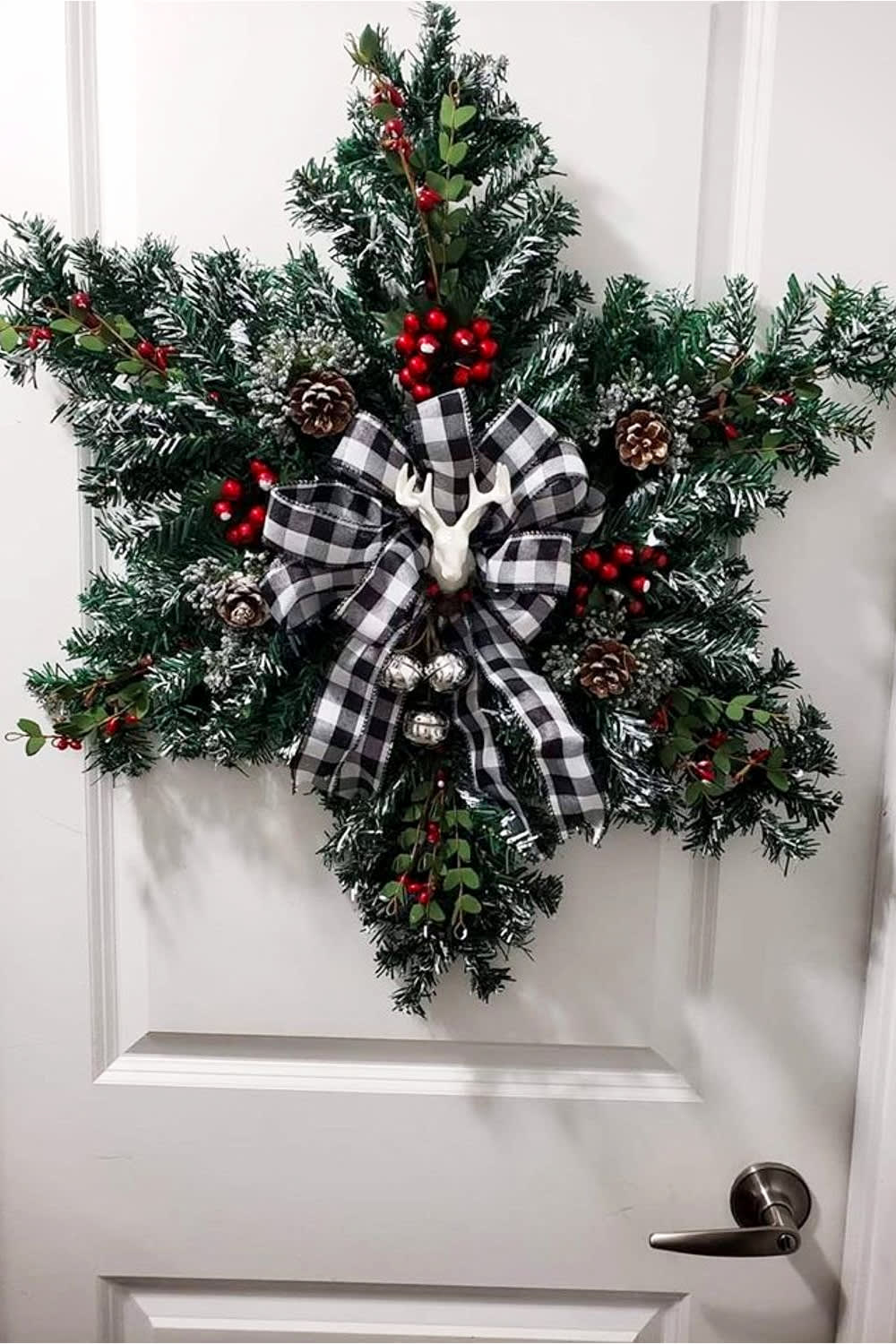 This farmhouse Christmas theme can be accomplished by using simple elements that bring the woods indoors. You can use pine cones and berries to adorn areas of the home. Fine details like birdhouses and wild animal ornaments can really bring the woods into your home.
And don't forget the Christmas tree!
My personal favorite of all holiday decorating ideas is country farmhouse inspired Christmas decor. There are many elements that can bring a traditional feel to your home. These Christmas decoration ideas can also incorporate Victorian items as well, giving the country decorations a classic mood. Small baskets, lace doilies, and glowing candles can help create a wonderful country Christmas.
Here are some of my favorite farmhouse living room ideas.
You can also find ideas from quilters since they are very creative persons. Quilters can create items that are appropriate for the holiday season that can be displayed with pride. Christmas decorating ideas that use quilting supplies include ornaments made out of quilt blocks or Styrofoam balls covered with recycled materials.
You can discover your own ways of bringing rustic farmhouse charm into your living space during Christmas. Food is one of the Christmas decorating ideas that are often overlooked. You can find old fashioned recipes to make snacks and beverages that can be part of your holiday decor as well. Gingerbread men and Eggnog served in decorative glasses are just two Christmas decorating ideas that incorporate food into your overall decor. Making use of simple details can help you create a traditional farmhouse Christmas atmosphere in your home.