---
When I went looking to buy a small bread maker, I was really clueless about exactly WHAT I was looking for. To be honest, I had never really made bread other than these 3-ingredient no yeast bread recipes, but I absolutely wanted to learn how. I didn't need a HUGE bread machine – just a small bread maker that would make 1 or 2 loaves at a time.
I also wanted to be able to leave the bread maker out on my kitchen counter so it couldn't be a big appliance (arranging small kitchen appliances is SUCH a challenge!) So off I went to find…. the best small bread maker for a small kitchen on a budget (and yes, I found it!)

---
Updated on October 7, 2022
posts may contain affiliate links -Enjoy and feel free to share with your friends!
---
The Small Bread Maker I Bought
After a ton of research online, asking friends and the ladies at church (they are EXPERTS!)…
I decided on this bread maker.
I'm very happy with it. And look at me… I'm baking homemade bread!
Sunbeam 5891 2-Pound Programmable Breadmaker
$77.55
$

70.00
 out of stock
7 new from $70.00
2 used from $50.57
Free shipping
✅ Show Me This!
Amazon.com
as of October 18, 2023 10:21 am
Features
600-watt programmable breadmaker makes 1-1/2- or 2-pound loaves of bread
12 cooking functions; 3 shade selections; 13-hour delay bake; LED display; touch-control panel
Metal utensils should not be used with removable nonstick baking pan
Wash by hand only; instructions with recipes included
Measures approximately 14 by 19 by 13-1/2 inches; 1-year limited warranty
Why I Chose This Small Bread Machine
It's small for a bread machine and is the perfect size for me to be able to leave it out on the counter in my kitchen without it taking up much space at all.
Now, it's not a mini bread maker; it's big enough to bake the bread I want yet not take up too much counter space.
In hindsight, I guess I wanted a 'space-saving' bread maker 🙂
It's programmable with a nice LED display that's very user-friendly to use
(ie, it's idiot-proof, and that's exactly what I needed!)
It makes one or two loaves at a time which is perfect for this house – and let me tell you this: the smell of bread cooking is DELIGHTFUL!
Downside to this Bread Maker
The only "downside" I would say about this bread maker is that the bread recipe cookbook that comes with it, well, it's not very good.
If you get this bread maker, or any bread machine for that matter, get this bread machine cookbook.
Betty Crocker Best Bread Machine Cookbook
30 new from $13.32
96 used from $2.31
Free shipping
✅ Show Me This!
Amazon.com
as of October 18, 2023 10:21 am
Features
bread
cooking
betty crocker
It will make a TON of difference in the way your bread turns out.
How To Use This Small Bread Maker
To make bread with my new bread maker, I just add in the right amount of each ingredient according to the recipe in the pan, plop the pan into the bread maker and pop the lid closed.
Push some buttons and presto! I'm cooking homemade bread!
Yep, it's really that easy.
Was It Expensive?
No, it wasn't expensive at all – in fact, it was REALLY affordable.
You can check the current price here.
And it's a really sturdy, high-quality bread maker: don't the low price fool you, it's gonna last.
Bread Maker Recipes
Want some great recipes for your new bread maker?
Try these below… they are FABULOUS!
Note: You REALLY should try this banana bread dump cake recipe – yum!
Homemade Cinnamon Swirl Bread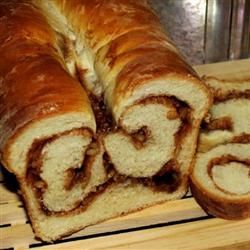 recipe here
Homemade Honey Oat Bread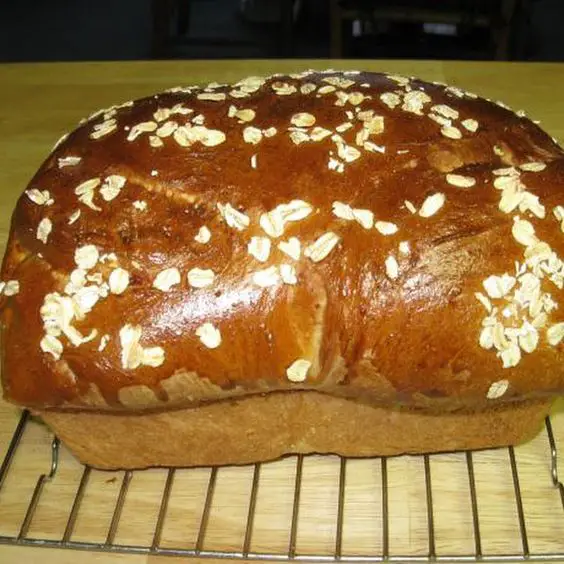 recipe here
Homemade Ciabatta Bread
recipe here
$70.00
$77.55
out of stock
7 new from $70.00
2 used from $50.57
Amazon.com
Free shipping
$14.97
$22.95
in stock
30 new from $13.32
96 used from $2.31
Amazon.com
Free shipping
Last updated on October 18, 2023 10:21 am
What To Read Next:
Small Bread Machines, Mini Bread Maker Machine, SKG Mini Bread Maker, Mini Loaf Bread Maker, Best Small Bread Maker, Mini Bread Machine, Small Bread Making Machines.