---
Painted Kitchen Cabinet Color Trends, Before and After Pictures and Ideas For Your Kitchen Makeover –
Let's take a look at the most popular kitchen cabinet paint color ideas this year. These before and after kitchen makeover pictures show what a difference painting your kitchen cabinets can make to the overall look of your kitchen.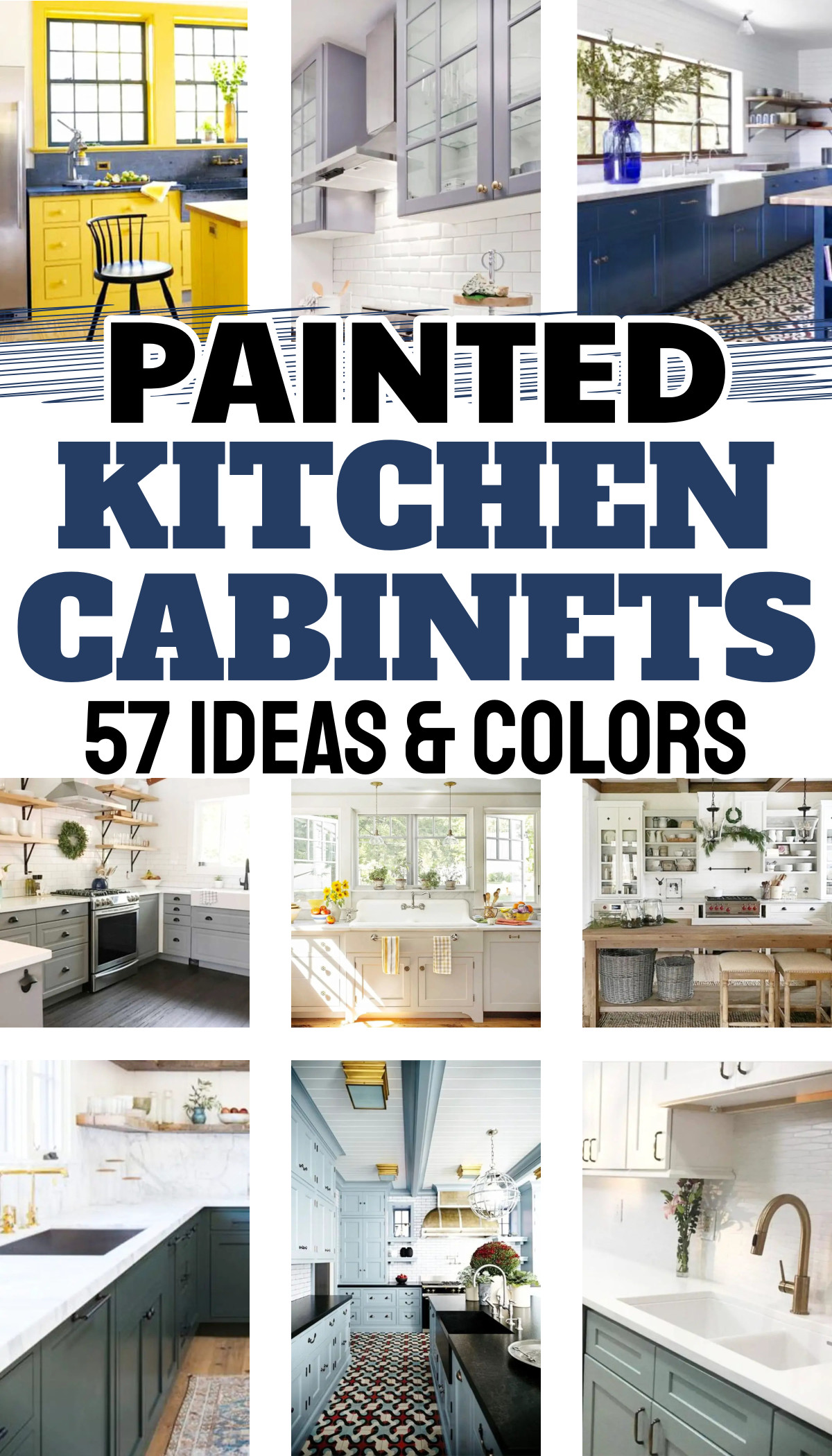 ---
Updated on May 20, 2023
posts may contain affiliate links -Enjoy and feel free to share with your friends!
---
Painted kitchen cabinets are a simple and affordable way to really update and refresh your old outdated kitchen on a budget. The kitchen cabinet colors below are bound to brighten any kitchen – large or small – they're just gorgeous!
Finding the perfect kitchen cabinets color combination sure can feel overwhelming – SO many choices!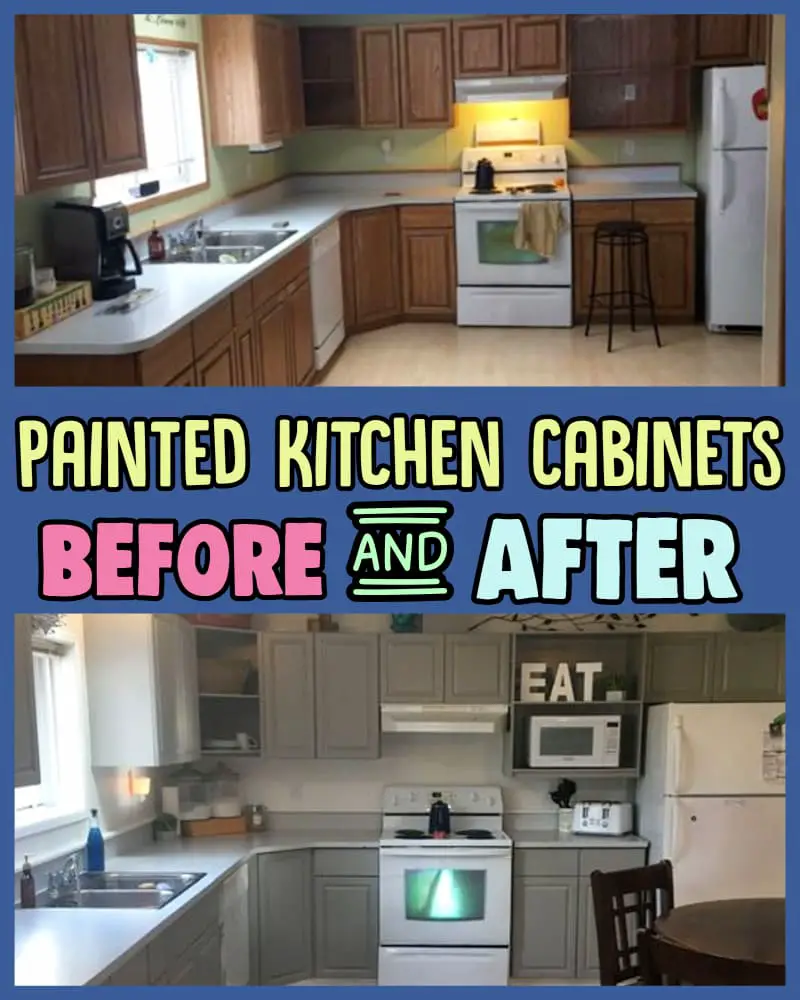 Perhaps you have brown cabinets in your kitchen now and you're looking for some paint color ideas for your next DIY project? Maybe you want to paint your cabinets a shade of grey or paint them white?
Or maybe you'd really prefer to paint those cabinets one of these popular cabinet paint colors below (and they're SO pretty!) – it's a big choice when doing a kitchen makeover, but it's a FUN choice!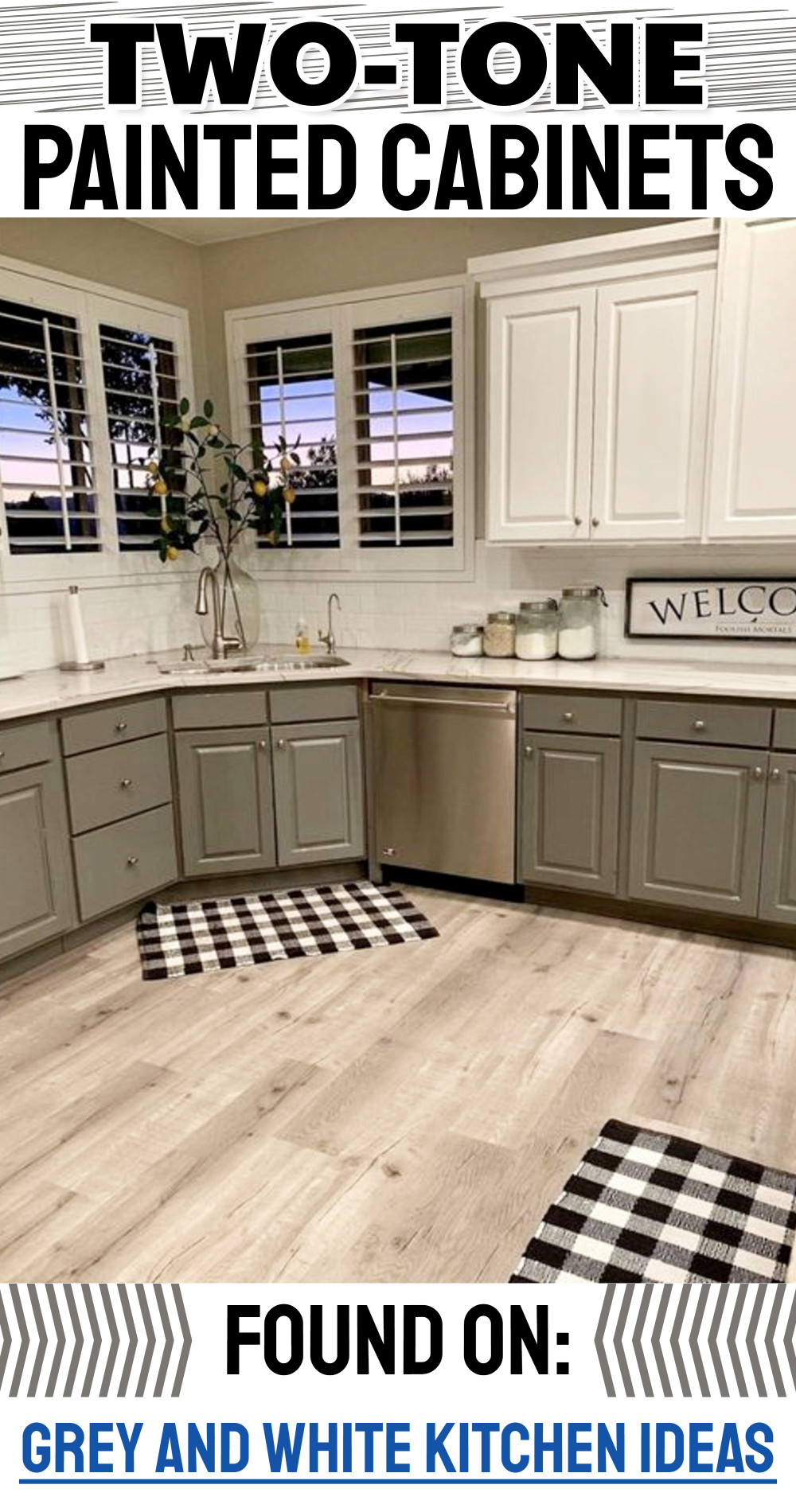 Painting Kitchen Cabinets – Before and After
Nothing shows what a difference painting your kitchen cabinets can make them some great before and after pictures.
Just LOOK at what a dramatic difference painting your kitchen cabinets can make!
Best Kitchen Cabinet Paint Colors
The best (and most popular) kitchen cabinet paint colors this year are:
Grey
Blue
Green
Two-Tone
Neutral
White
Dark Brown
Teal
Black
Wood
Cream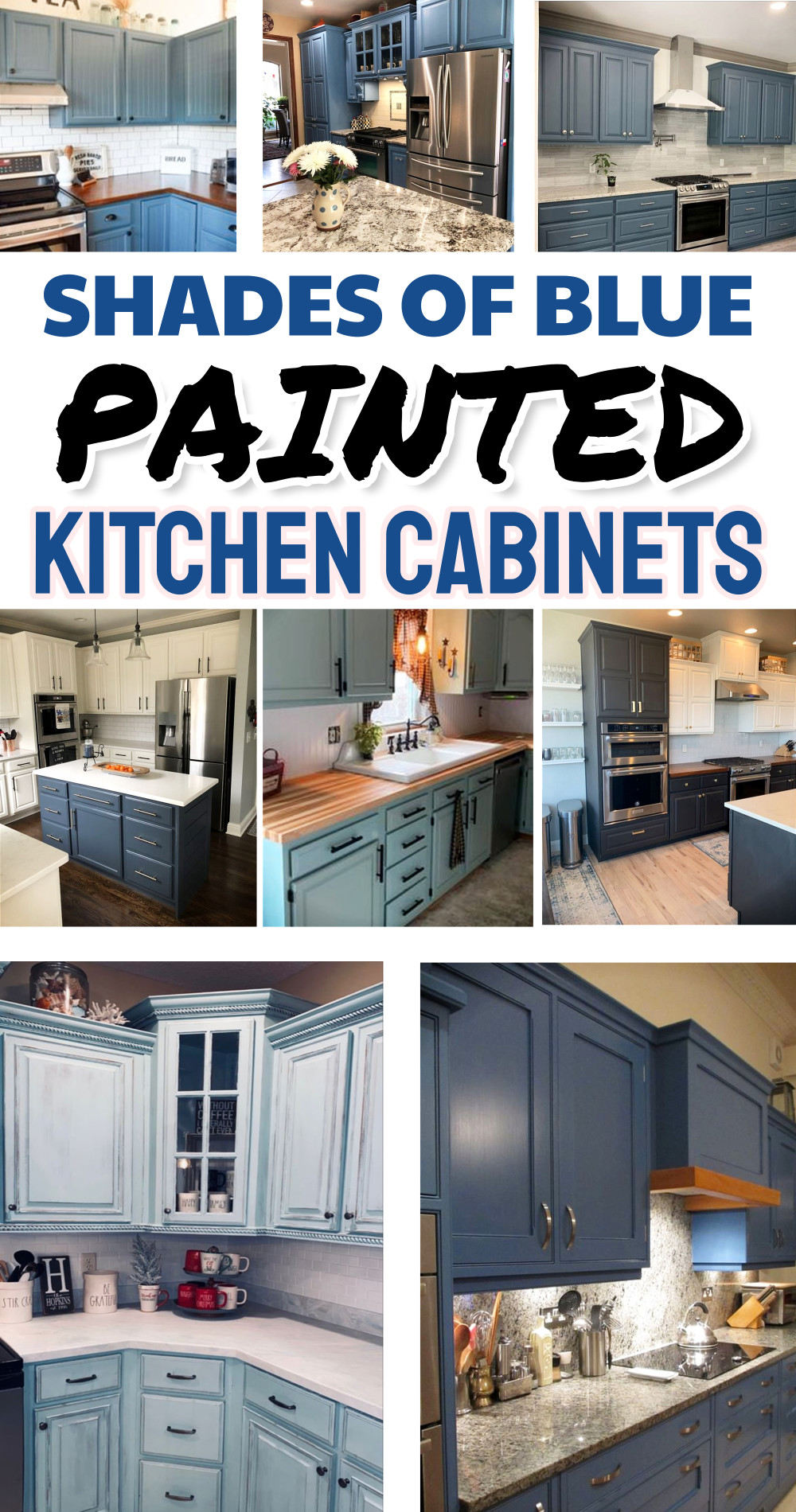 Let's take a look at some pictures of these kitchen cabinet color ideas that go with white or black countertops, white appliances, gray walls, for small kitchens and big and before and after painted kitchen cabinets makeovers.
Pictures of Painted Kitchen Cabinets
If you're looking for cabinet paint color ideas for your kitchen, take a look at the slideshow below of GORGEOUS kitchen cabinet color ideas!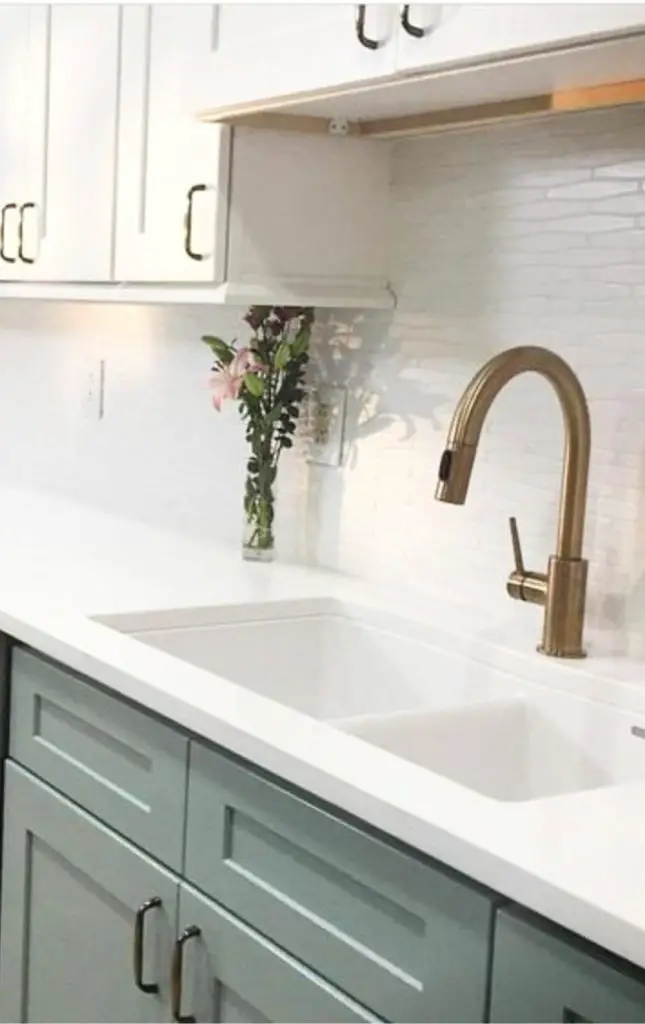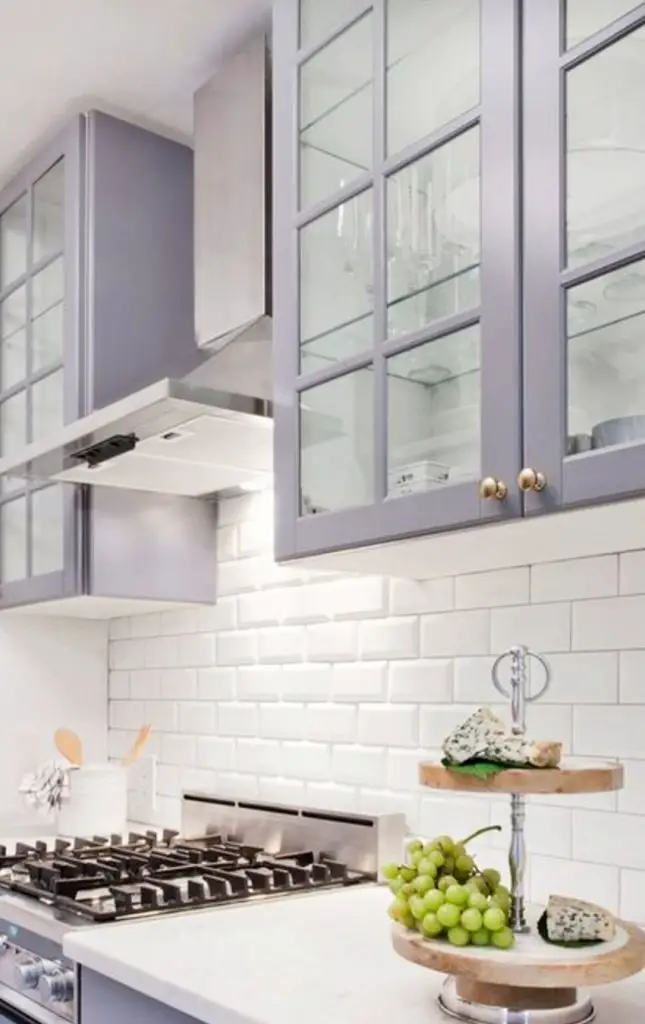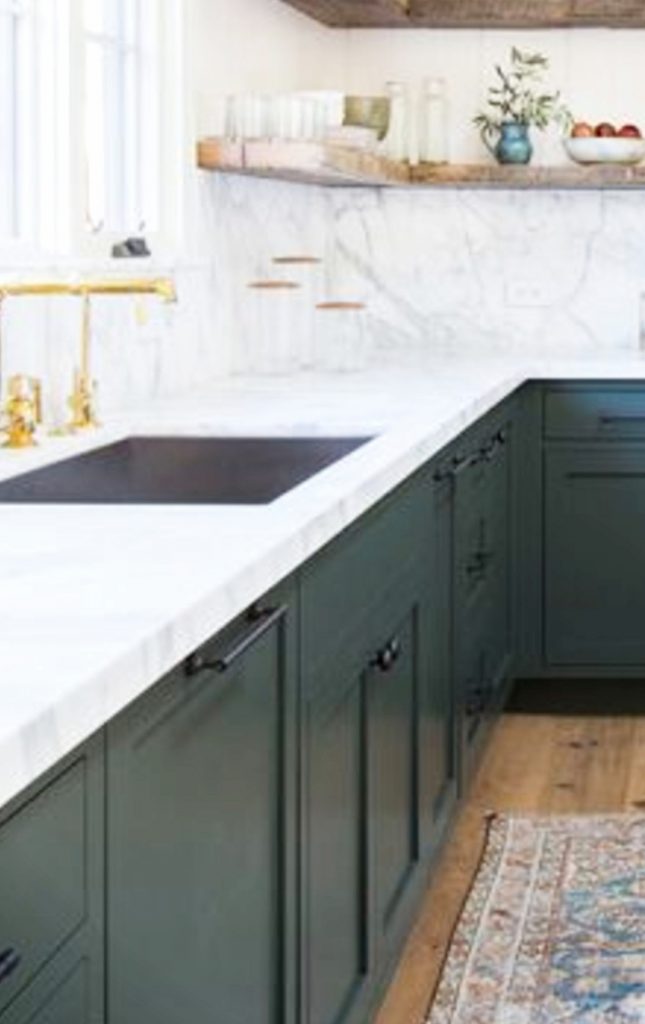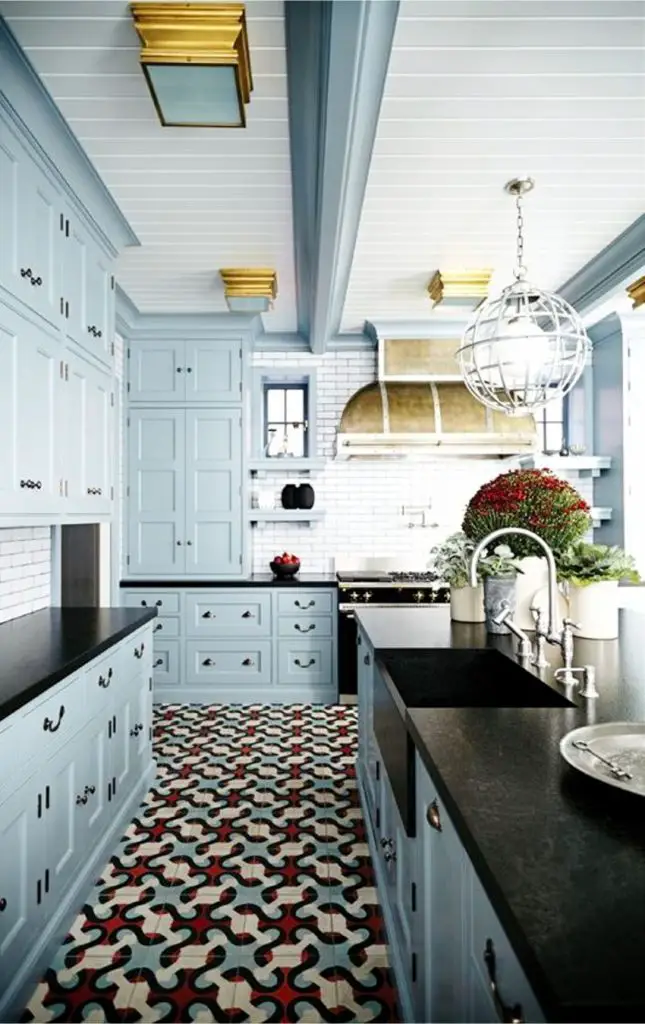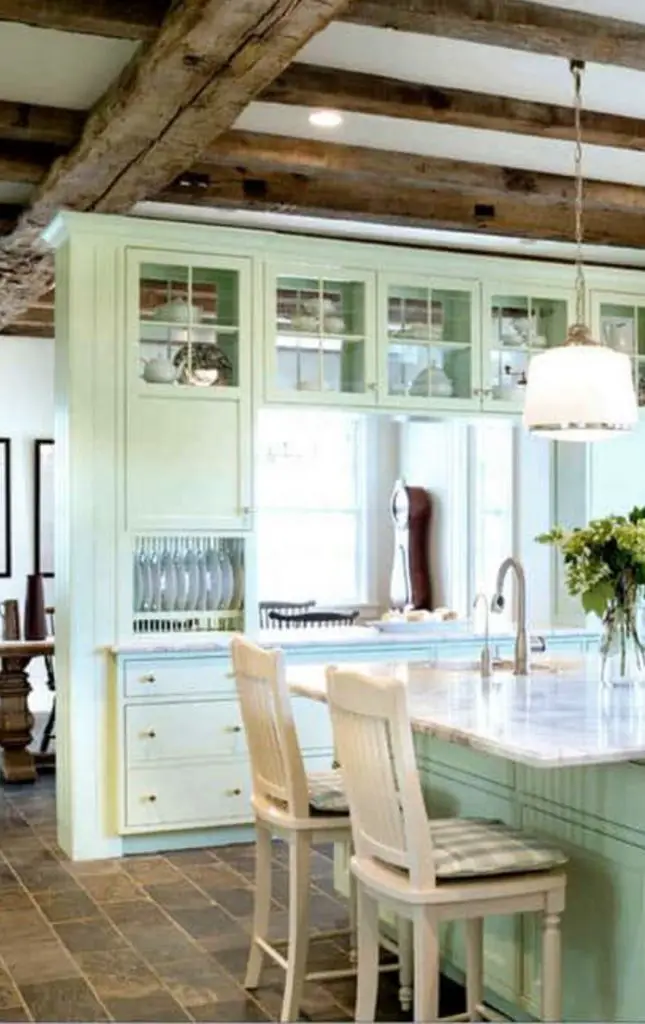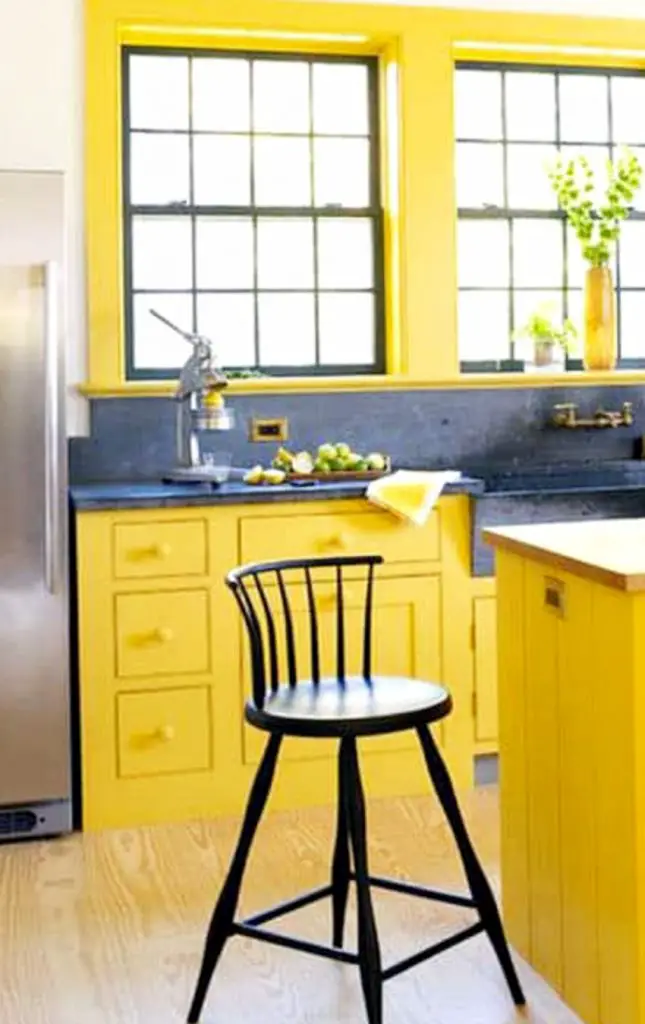 More Popular Kitchen Cabinet Colors
Kitchen cabinets colors are becoming bolder and brighter this year. Unique and entertaining hues can add a distinctive quality that makes your kitchen stand out from the rest. Professional color experts say the next trends are shades of purple, yellow and orange make a beautiful statement while contrasting the usual white counter tops.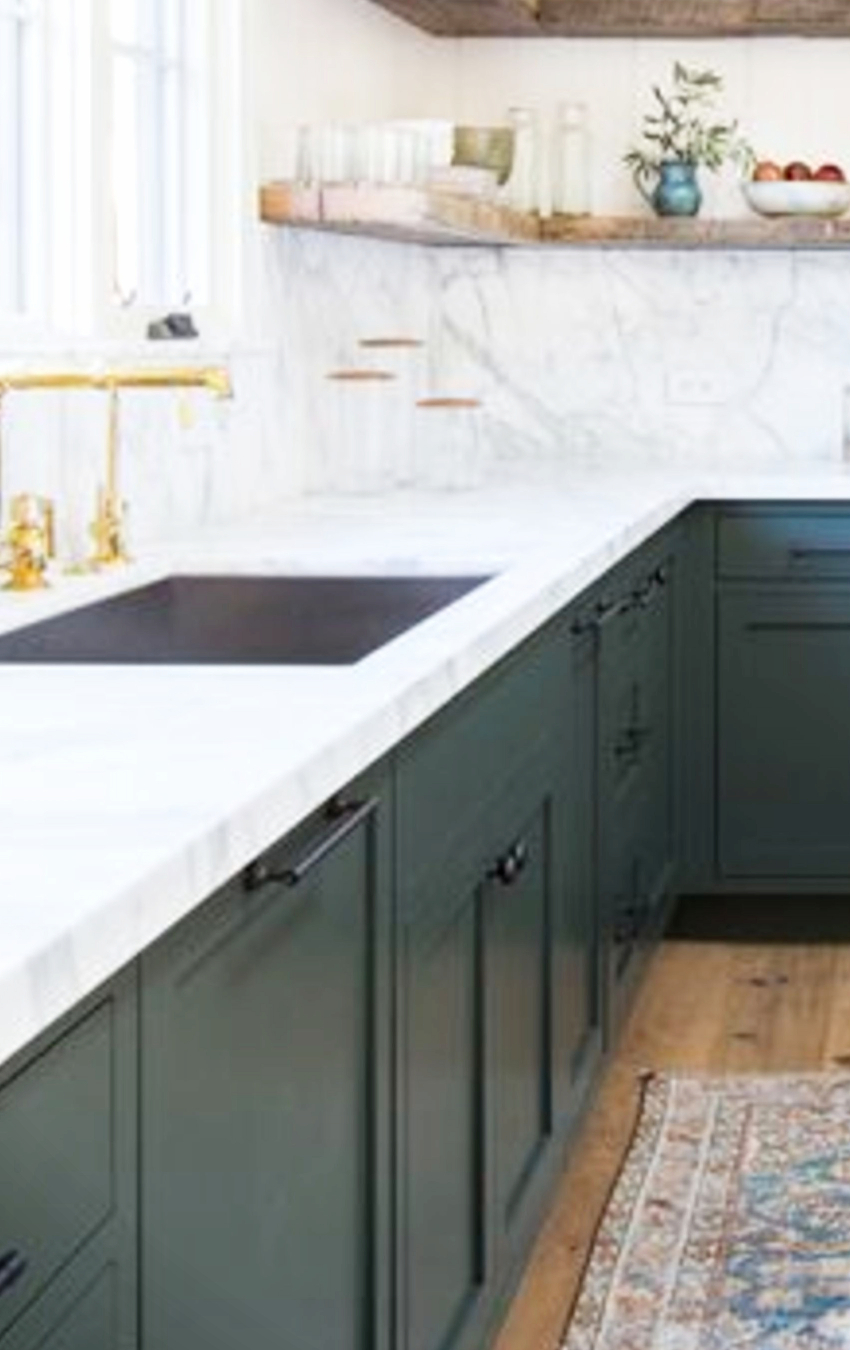 Purple is a truly attractive and fine-looking color to use and is a popular choice – but it's a little TOO bold for me.
You might also like:
Yellow is another well-liked selection because it is a homey, relaxing and comfortable. Yellow also has surfaced as a well liked choice because it is a bright, refreshing color and really brighten up a small kitchen.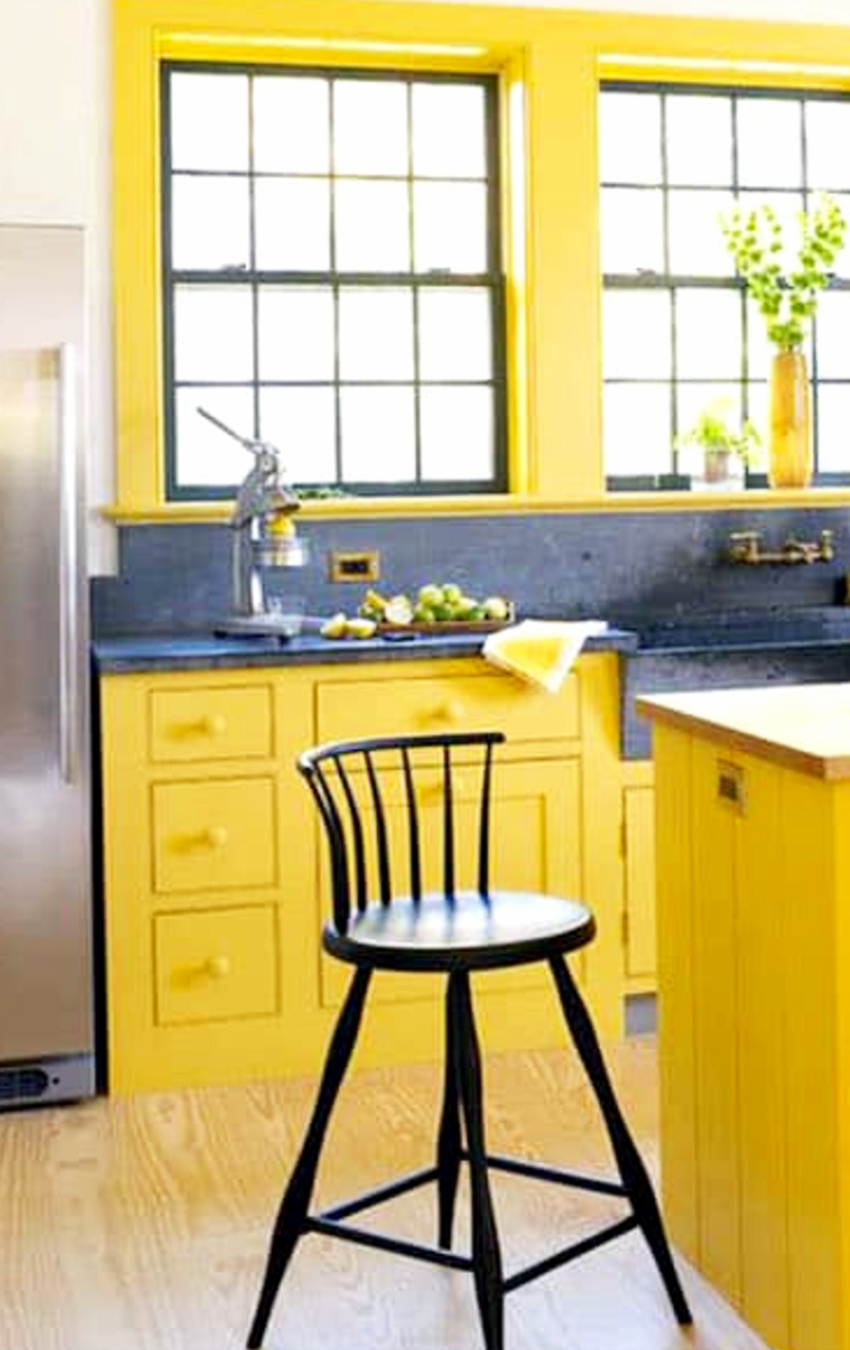 Even orange brings a warm, calm and tranquil feeling to any kitchen.
A deep blue is always an amazing color idea for painting your kitchen cabinets – very clean and eye-catching.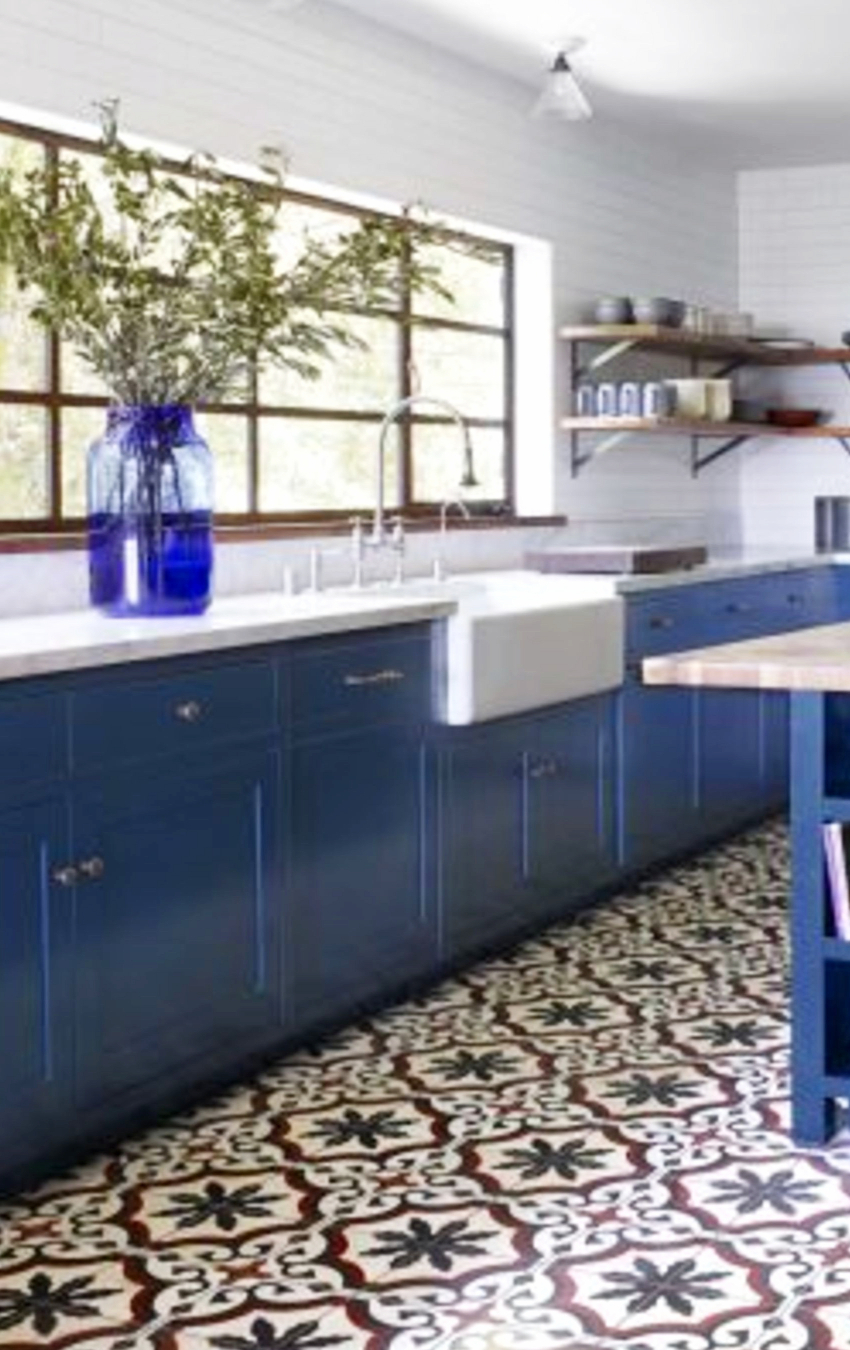 When incorporating appliances you can get a bright-colored refrigerator or stove to incorporate it with any base color like white. When using bright colors, white is always the best color choice for a base color.
You can even get creative and incorporate an alternate color cabinet technique with yellow and white accents – or even top cabinets one color and your bottom/lower kitchen cabinets a different color.
Integrating bright vibrant colors can make a strong impact when it comes to kitchen cabinet colors. You can also use glass to add further definition to a creative kitchen design. A glass table or kitchen island can really bring out the contrast and add clarity to any color scheme.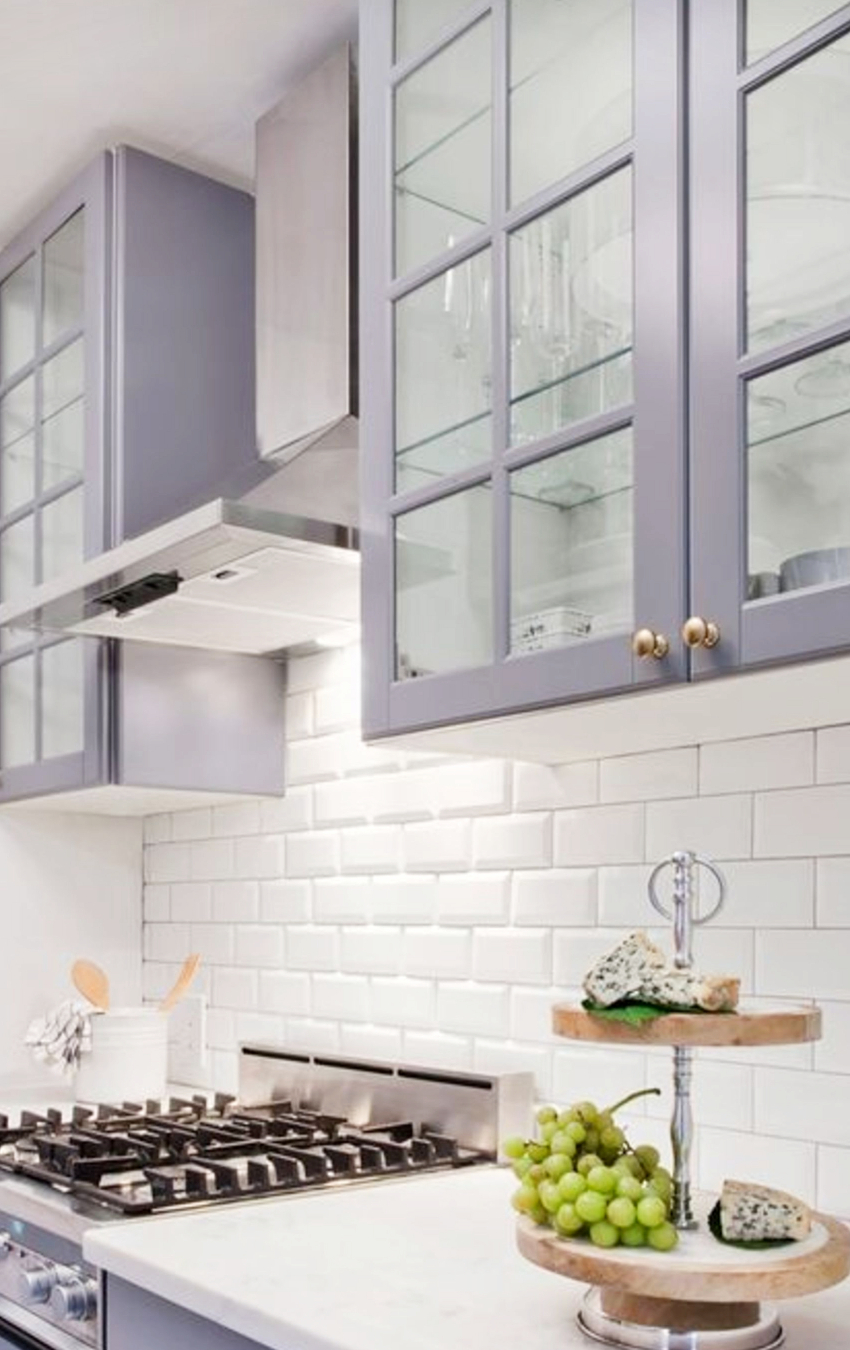 We are seeing lighter bright colors on the forefront of kitchen cabinet colors. In the not too distant future we will probably see light blue cabinets, kitchen sinks, floors and faucets. It's a bold look, but it works.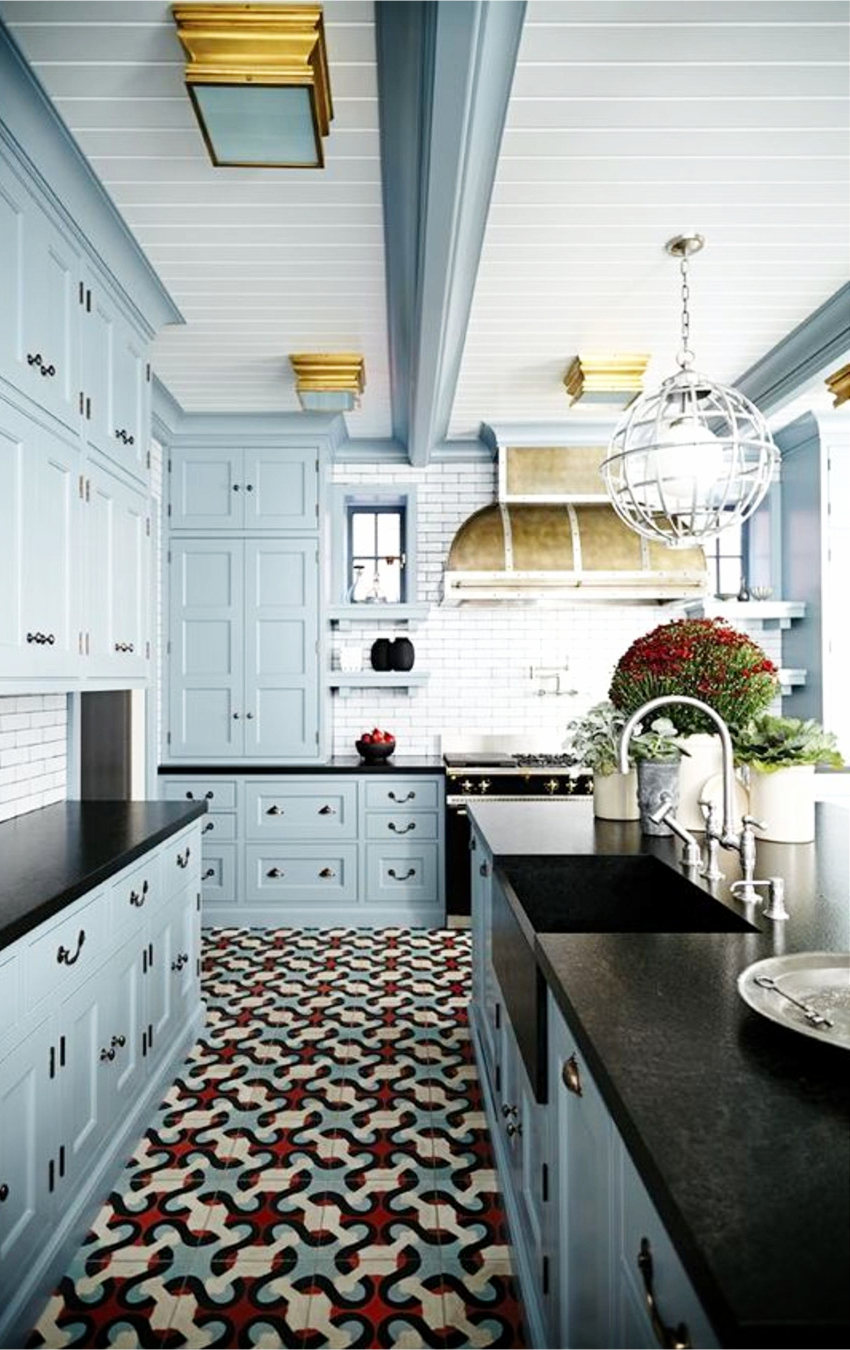 These new exiting colors will also start popping up on the wall and floors of the new kitchens.
It bridges the gap between the contemporary kitchen cabinets and compliments a kitchen design with stainless steel cookware and appliances. You can take these color suggestions when deciding on your kitchen cabinet colors. It can truly compliment any home design.
How To Paint Your Cabinets
Here's a quick tutorial video that will show you how to paint and refinish your kitchen cabinets.