---
Easy Make Ahead Side Dishes For A Thanksgiving Turkey Dinner Crowd, Christmas Meal Buffet At Home, Easter Ham Dinner, Church Supper Bring-A-Dish Holiday Meal, Lunch Potluck Parties or a Covered Dish Family Gathering (these are MUST MAKE potluck dishes) –
Let me share with you some of our favorite crowd-pleasing GOOD Holiday dinner side dishes that go with turkey and ham – these are all easy make ahead recipes for a crowd and most of these side dishes travel well too.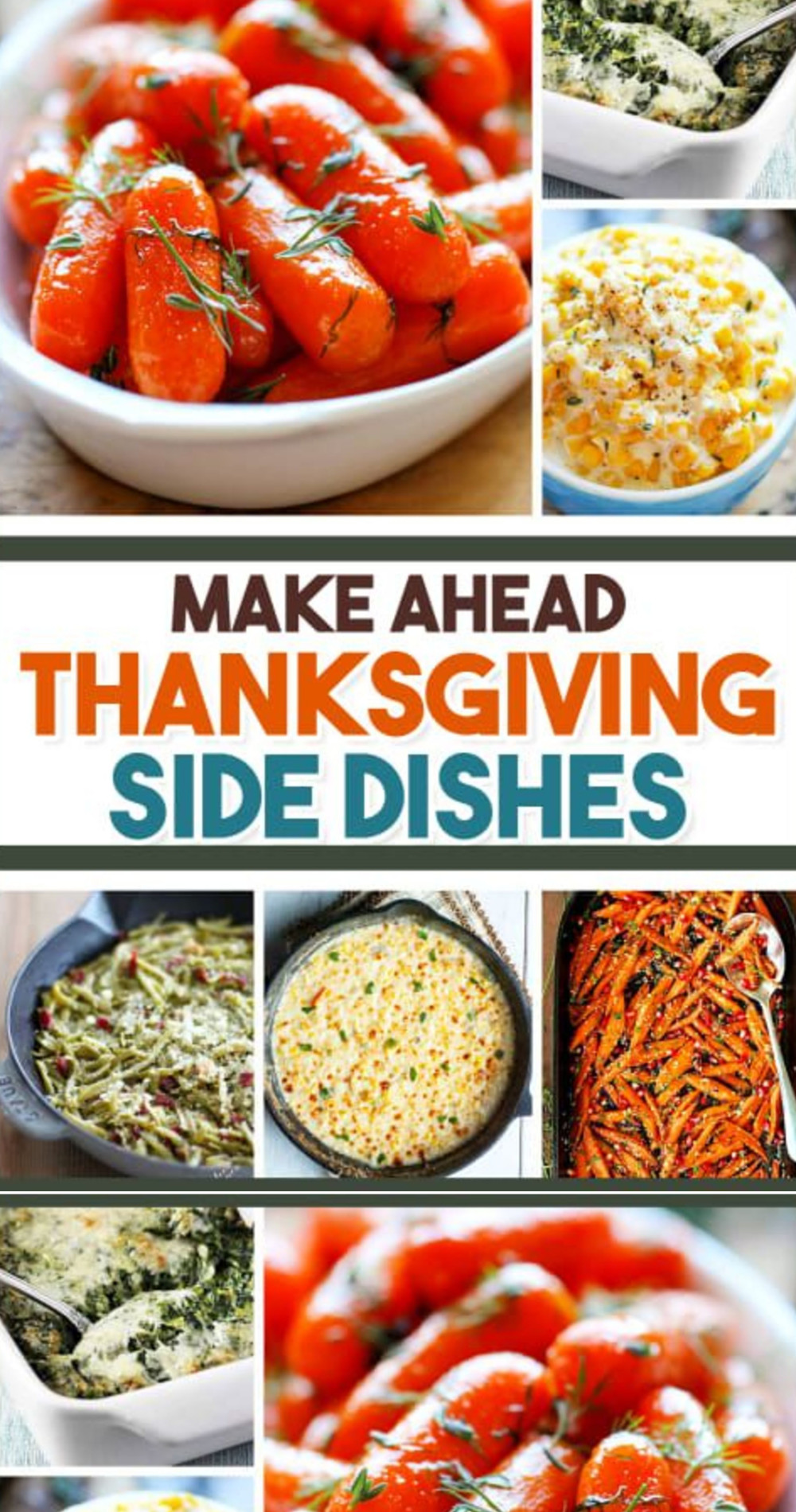 ---
Updated on November 1, 2023
posts may contain affiliate links -Enjoy and feel free to share with your friends!
---
Easy Side Dish Ideas For a Crowd
Below are tons of sides to go with your turkey, ham, roast or any meat at your holiday dinner table or family meal buffet. See recipes for vegetable side dishes, casserole recipes, side dishes you can make in your slow cooker or crockpot, traditional side dish ideas, and some healthy Thanksgiving dinner side dish ideas as well.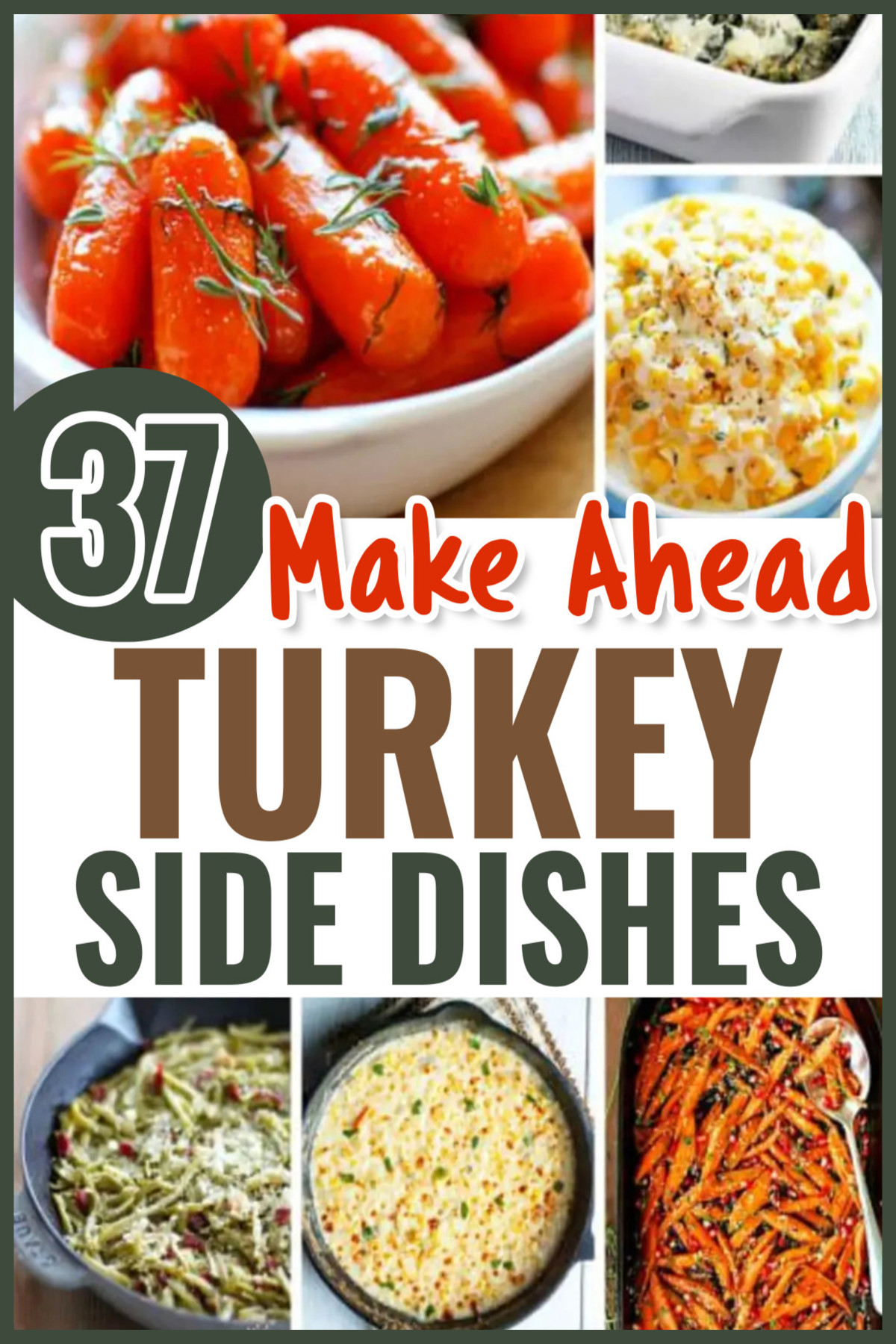 Easy Side Dishes For Turkey
Let's look at our 10 favorite Thanksgiving sides that are all great side dishes for turkey (or ham). My family has voted these the BEST side dishes and I agree because I not only think they are super delicious also, but these are MAKE AHEAD sides (hooray for not feeling SO overwhelmed during the holidays!)
Now I always make my Grandma's recipes for Holiday dinners – especially her cornbread dressing – it is SO good and a serious comfort food for me!
Here's her recipe if you'd like to pin it and save it for later: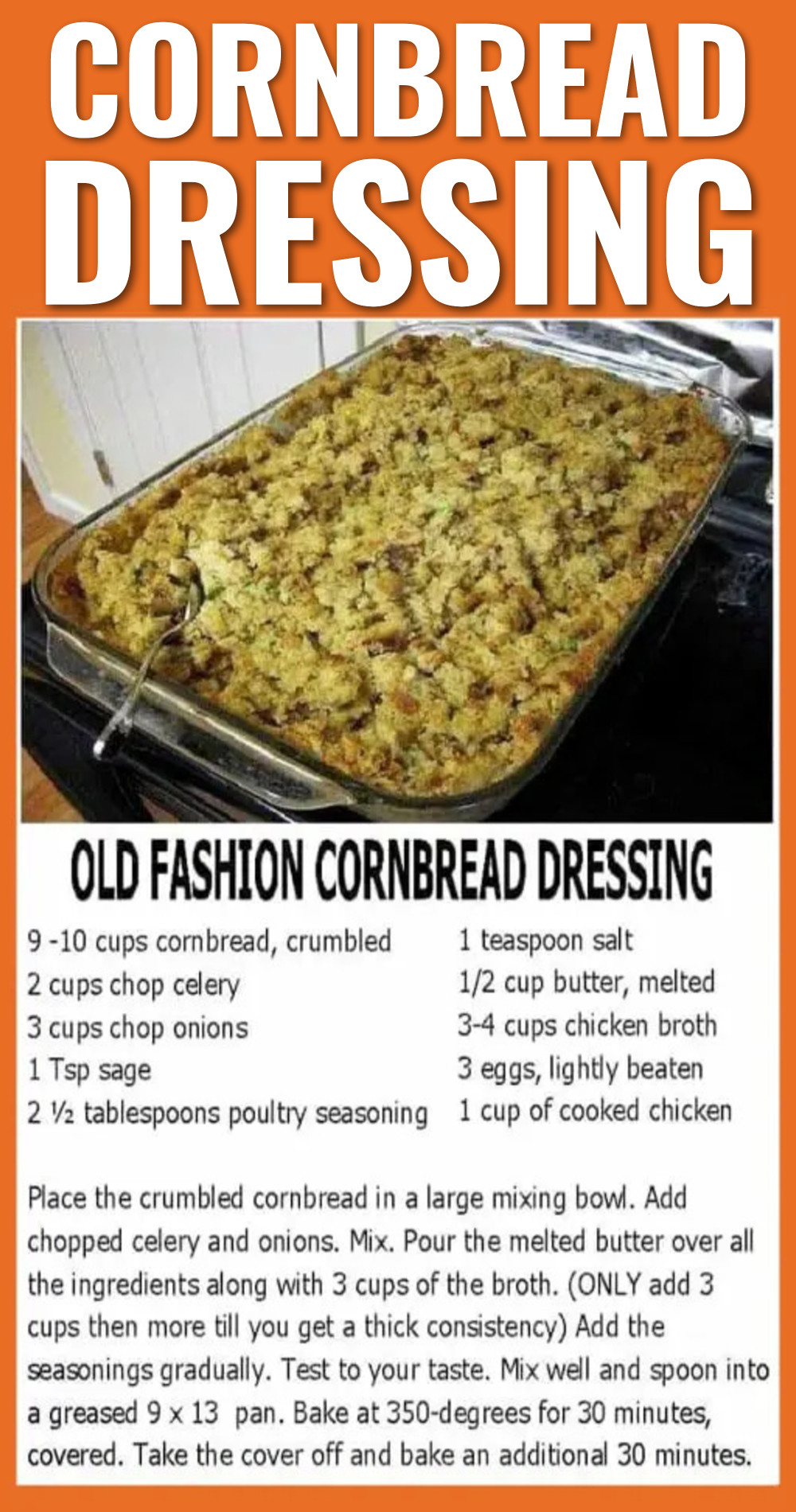 That's not really an EASY stuffing recipe, but it is SO good (and it travels well, too!).
I'll show you a super simple stuffing recipe you can make in your Instant Pot down below.
Let's get back to quick and EASY turkey side dish ideas…
All these easy recipes below are insanely good – SO good, in fact, that you will WANT to have leftovers – but you won't because your crowd will devour them!
Before we jump into the main side dishes for Thanksgiving, why not set out a cheese and cracker tray or one of these Pumpkin Spice Chex Mix recipes for your guests to snack on before the meal is served?
Thanksgiving Cheese Tray Ideas
This is an adorable idea for a Thanksgiving cheese tray – it's shaped like a turkey!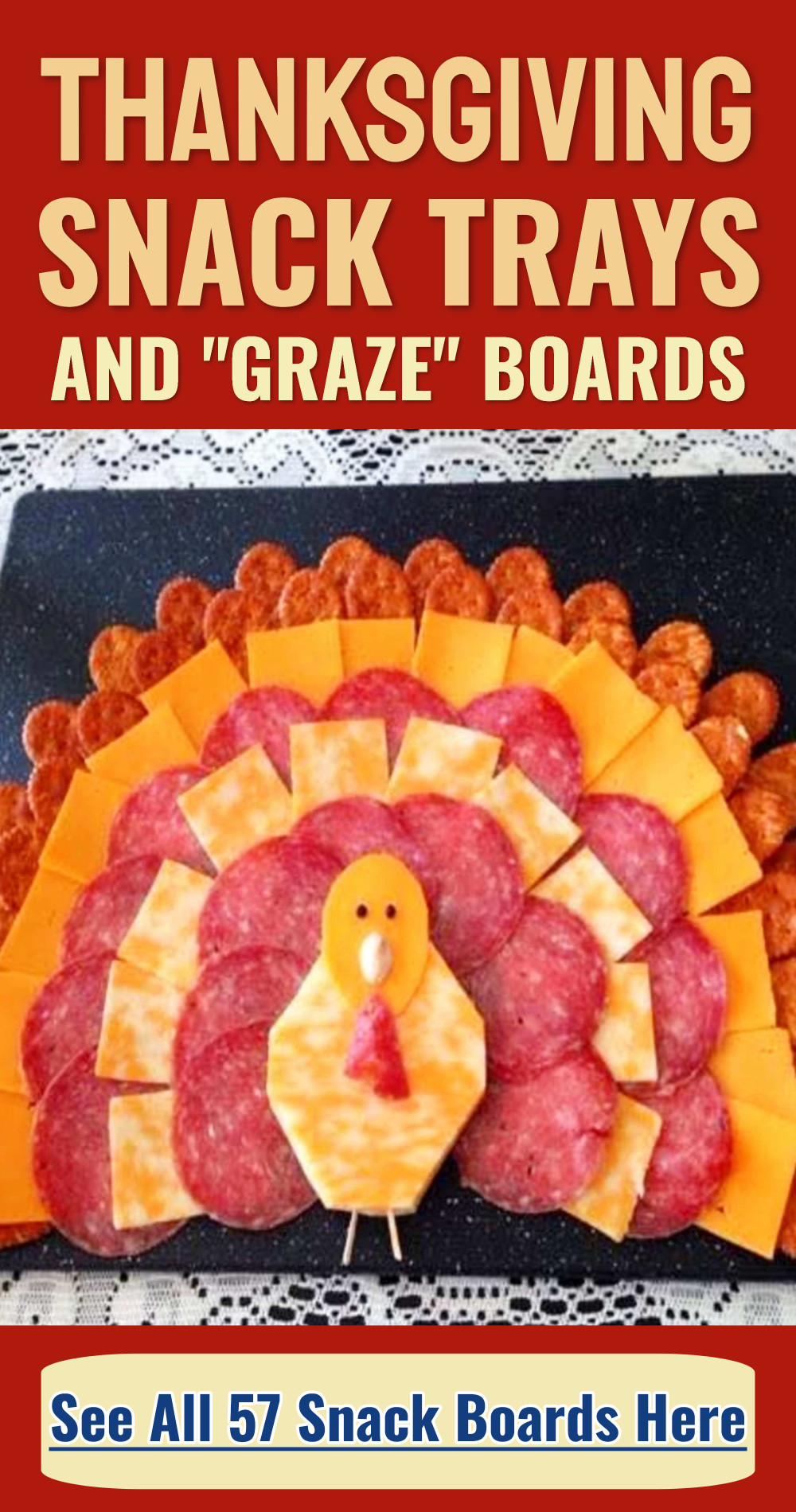 ✅ If you love cheap and easy snack tray ideas to feed a crowd, check out my favorite 57 Make Ahead Party Food Platters and Snack Trays.
Thanksgiving Turkey Cheese Ball
If you want to get really creative, you can make a turkey-shaped cheese ball to put in the middle of a party platter with crackers and veggies.
Something like this: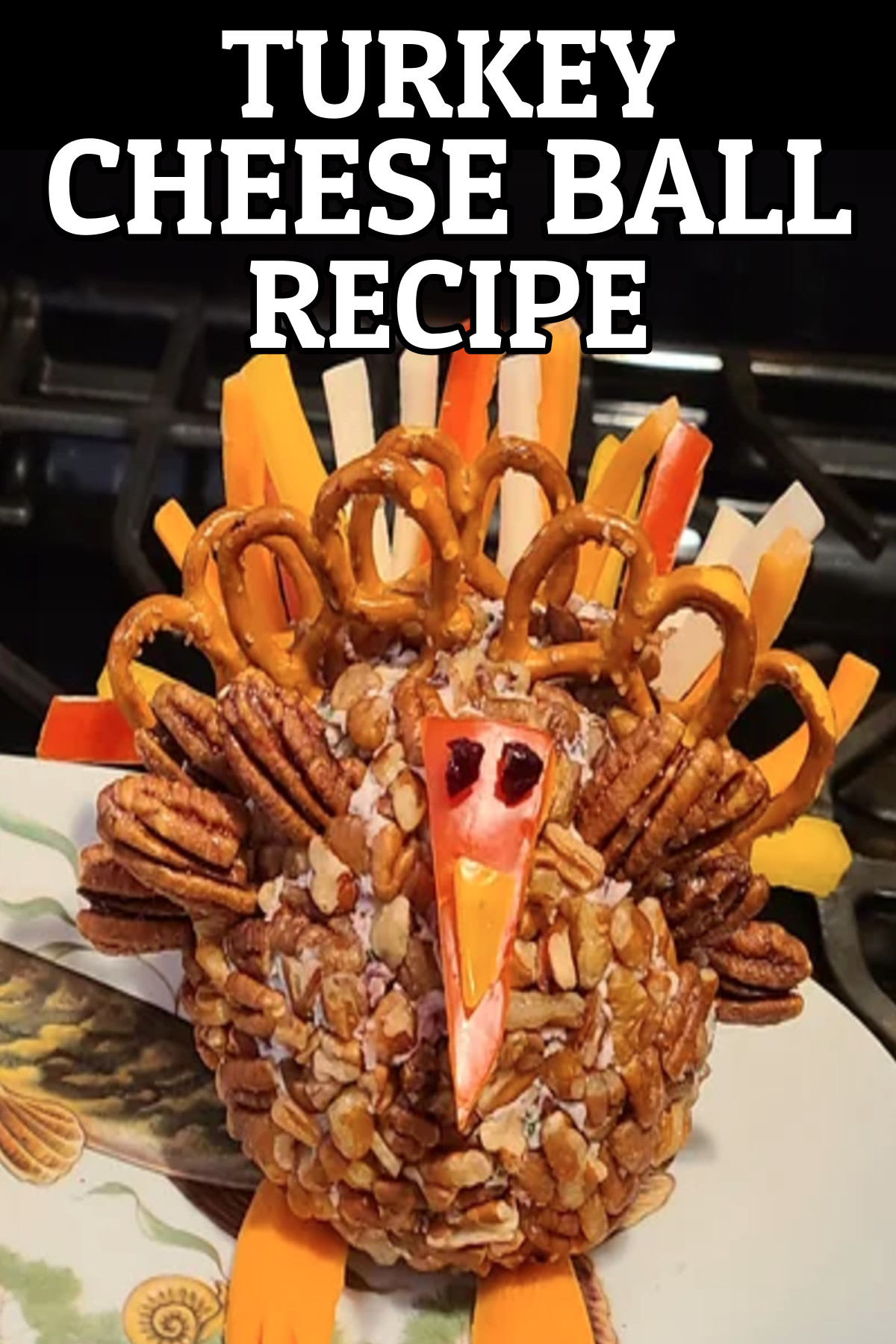 The main recipe for any cheese balls calls for two 8 ounce packages of cream cheese (let them soften before using them), some bacon bits or crumbled cooked bacon (about 4 strips worth) and 1 cup of shredded cheese.
Mix all that together, then put that cheese ball mixture in your refrigerator for about an hour. Then it's ready for you to shaped and decorate.
For the turkey cheese ball in the picture above, cover the entire ball in crushed pecans. Then use whole pecans, pretzels and sliced peppers to decorate your turkey.
That's all there is to it.
Shaped cheese balls are such a fun add for ANY holiday or party.
Holiday Party Appetizer ideas
Need Thanksgiving Appetizer Ideas or Holiday Party finger food ideas?
Try these crowd pleasers:
Easy Side Dish Recipes
Below are some of our favorite make ahead Thanksgiving side dishes and easy Thanksgiving vegetable side dishes that are perfect for a crowd or any family dinner.
---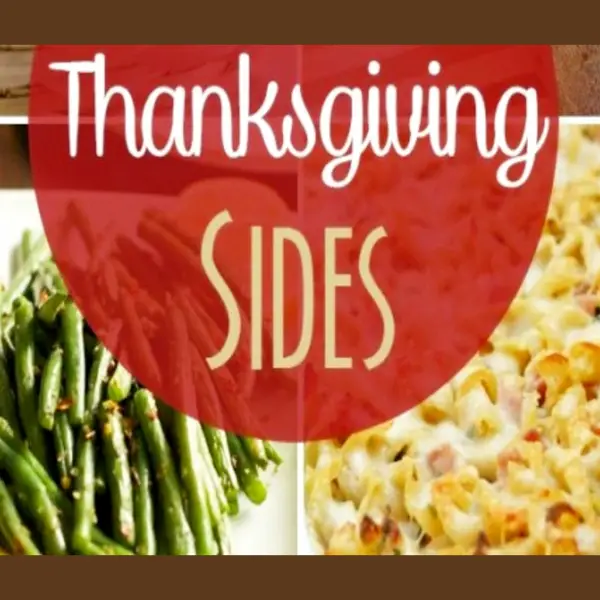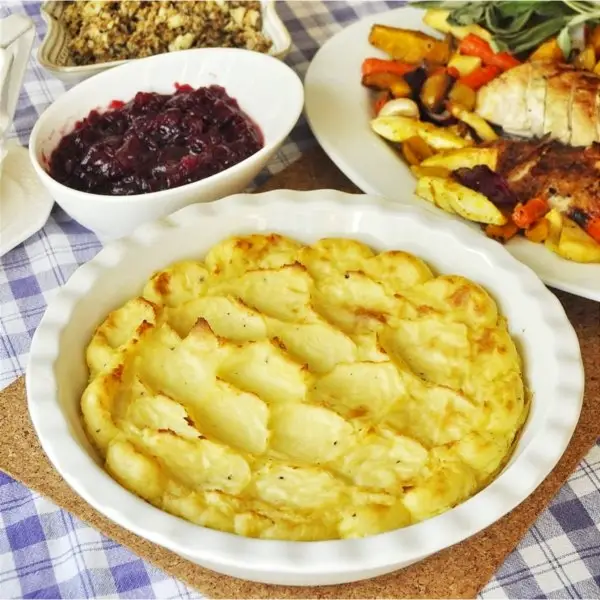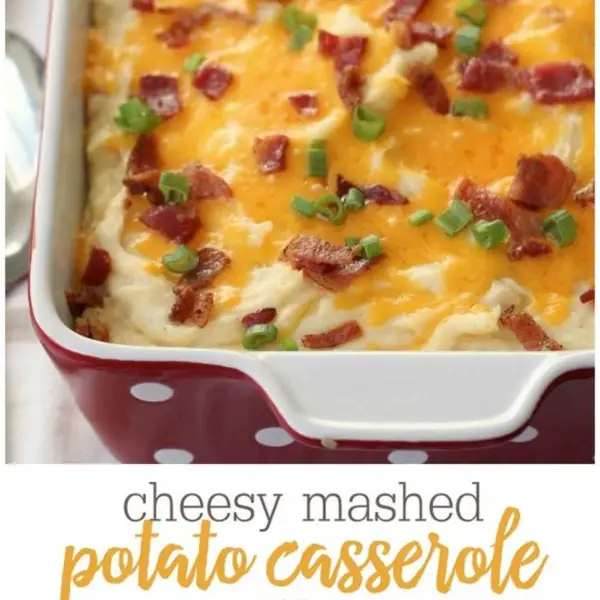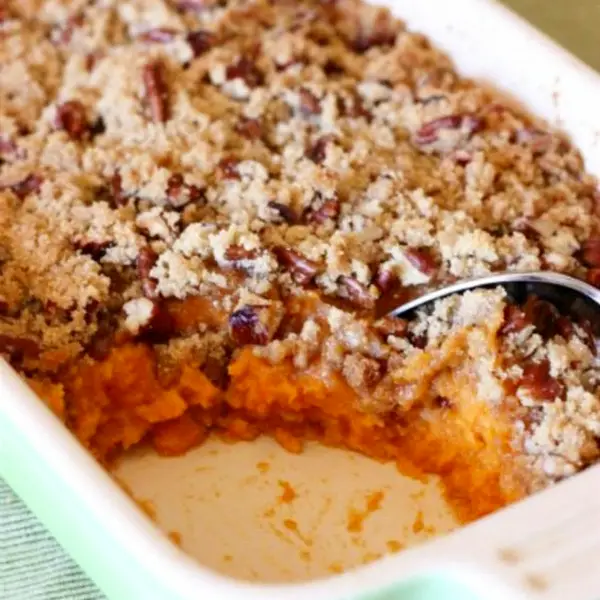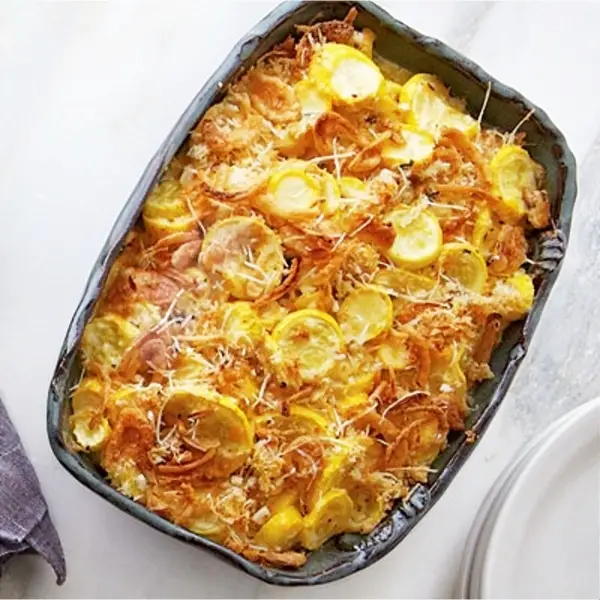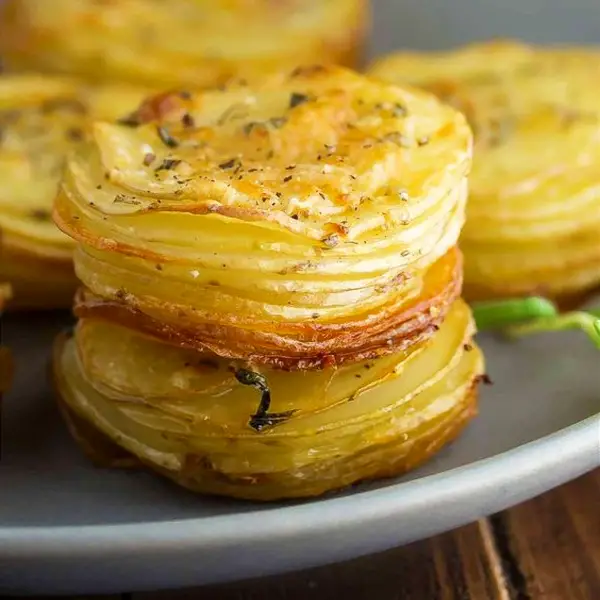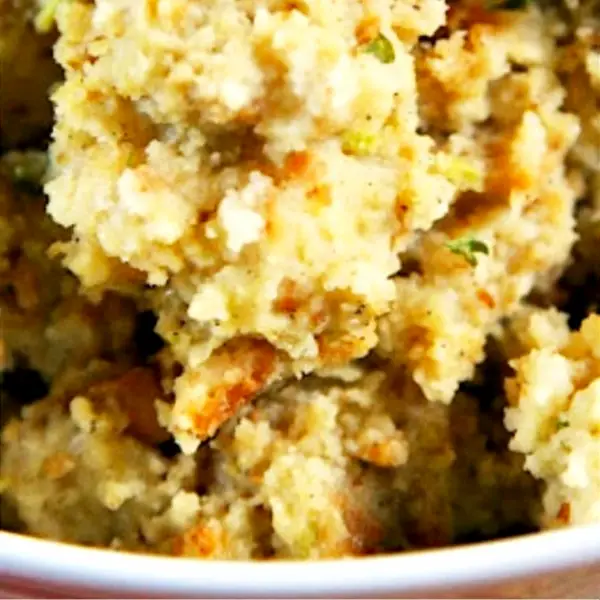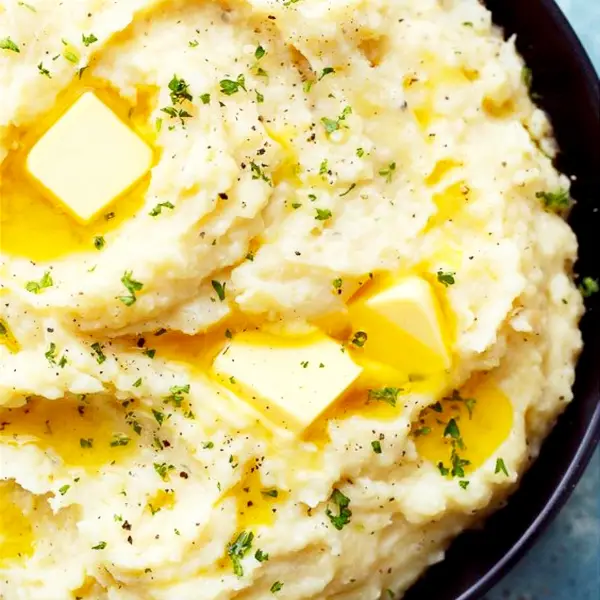 As you keep scrolling, you will see many of my favorite easy side dishes for a Thanksgiving dinner crowd – but these 5 sides in the picture below are SERIOUS crowd-pleasers that I plan to make again and again.
There is loaded potato casserole, bacon wrapped air fryer green beans, crockpot slow cooker creamed corn, gratin spiral veggies and more easy potluck sides for any Holiday meal.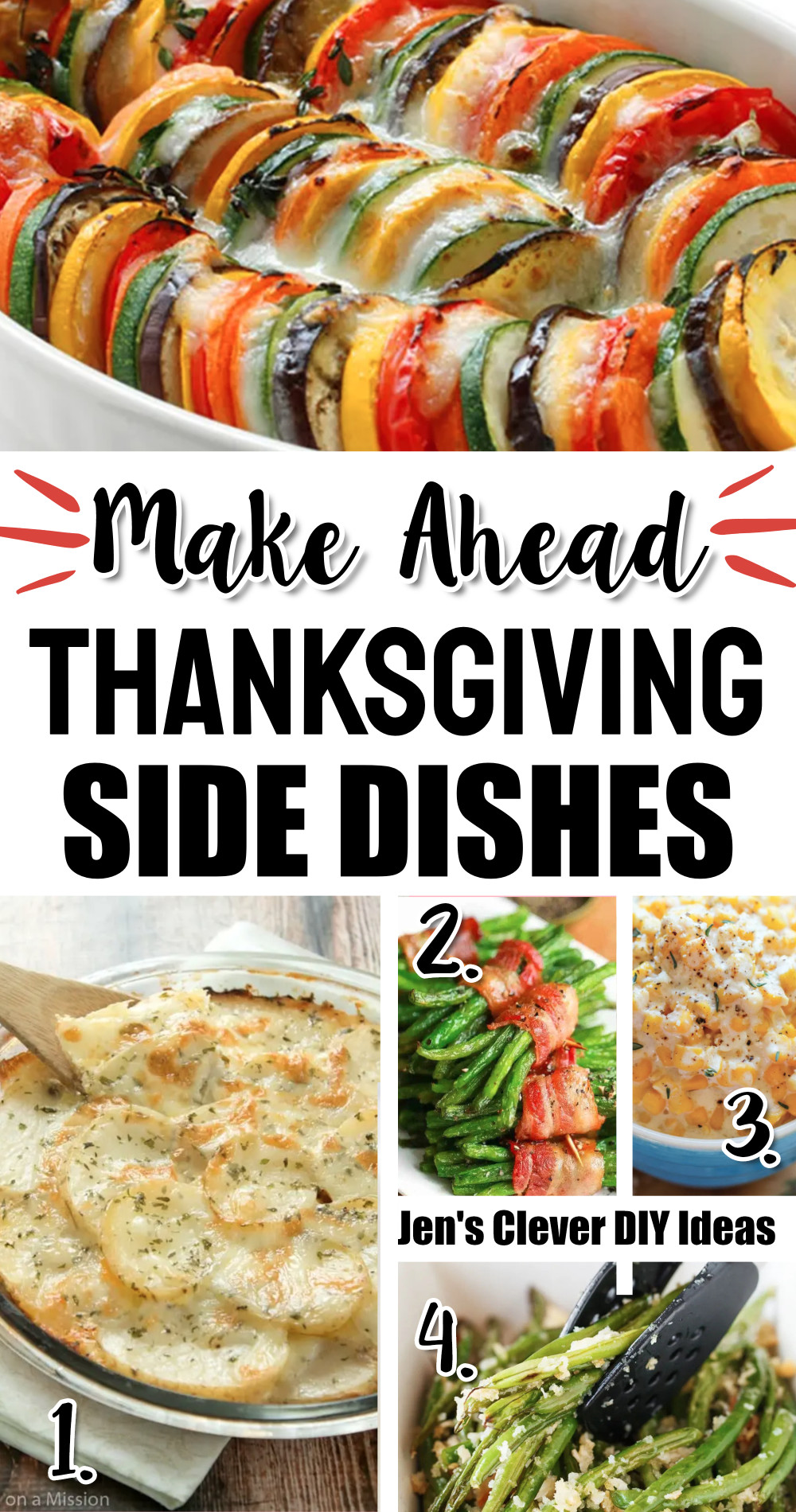 Recipes in the picture above:
Top – Eggplant and Zucchini Gratin Casserole – This gratin from Julia Child is a true French classic. Gratin, meaning "by grating" or "with a crust," in French, perfectly describes the way the parmesan cheese and breadcrumbs are cooked to a delectable golden brown atop a beautiful vegetable spiral – see the recipe
---
1 – Loaded Potato Casserole – Yummy cheesy side that tastes phenomenal and is super easy to put together. Everyone will be coming back for seconds – see the recipe
---
2 – Bacon-Wrapped Green Bean Bundles – Tender green beans are wrapped in smoky bacon with a hint of brown sugar and roasted (or air fried) until golden – see the recipe
---
3 – Slow Cooker Creamed Corn – Skipped the canned cream corn this year and make it from scratch right in the crockpot – it's so rich and creamy and unbelievably easy to make with just 5 ingredients – see the recipe
---
4 – Roasted Parmesan Green Beans – delicious fresh green beans are roasted with a crunchy mixture of parmesan cheese and panko bread crumbs – see the recipe
How About Some Easy Thanksgiving DESSERTS, Too?
Top 10 Thanksgiving Sides
Ok, let's get the recipes for our picks for Top 10 Thanksgiving Sides. We think these are the easiest make ahead Thanksgiving side dishes you can make the day before Thanksgiving and some you can make last minute. All of these side dish recipes travel well so plan to TAKE them to your family Thanksgiving gathering or potluck.
And let me tell ya – these are serious crowd pleasing side dishes so be prepared to be requested to make them EVERY Thanksgiving from here on out.
Best Green Bean Casserole Recipe
Green bean casserole has always been a traditional Thanksgiving side at our table for years and years. Sadly, it's becoming one of the 25 nearly forgotten Thanksgiving side dishes!
Let's put it BACK on the table again with this super simple, best EVER green bean casserole recipe.
Instant Pot Sausage Sage Stuffing
Ever wondered if you could cook stuffing in an Instant Pot? Oh yes you can!
And this Instant Pot Sausage Sage Stuffing recipe is insanely good!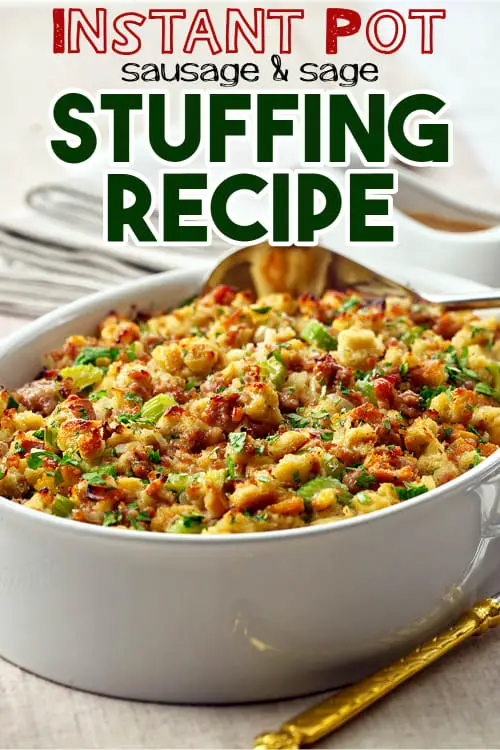 Plan To Cook a LOT In Your Instant Pot?
Here's how long to cook everything and anything in your Instant Pot pressure cooker:
Roasted Garlic and Lemon Potatoes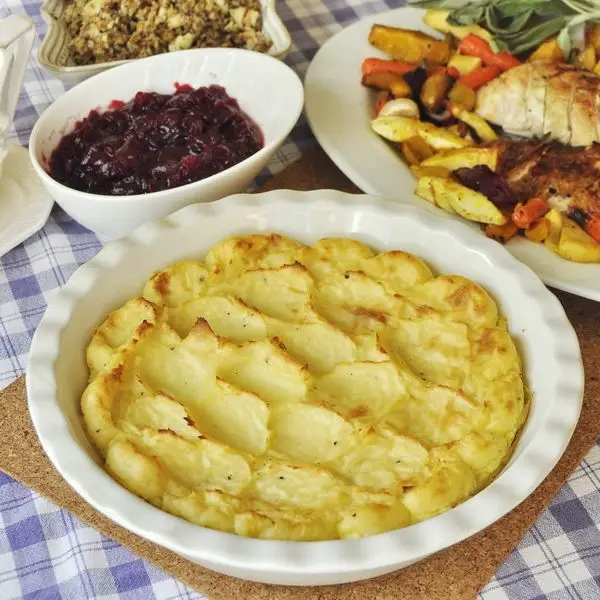 Roasted Garlic and Lemon Duchess Potatoes recipe – golden crusted, creamy duchess potatoes with sweet roasted garlic and a hint of lemon.
Cheesy Mashed Potato Casserole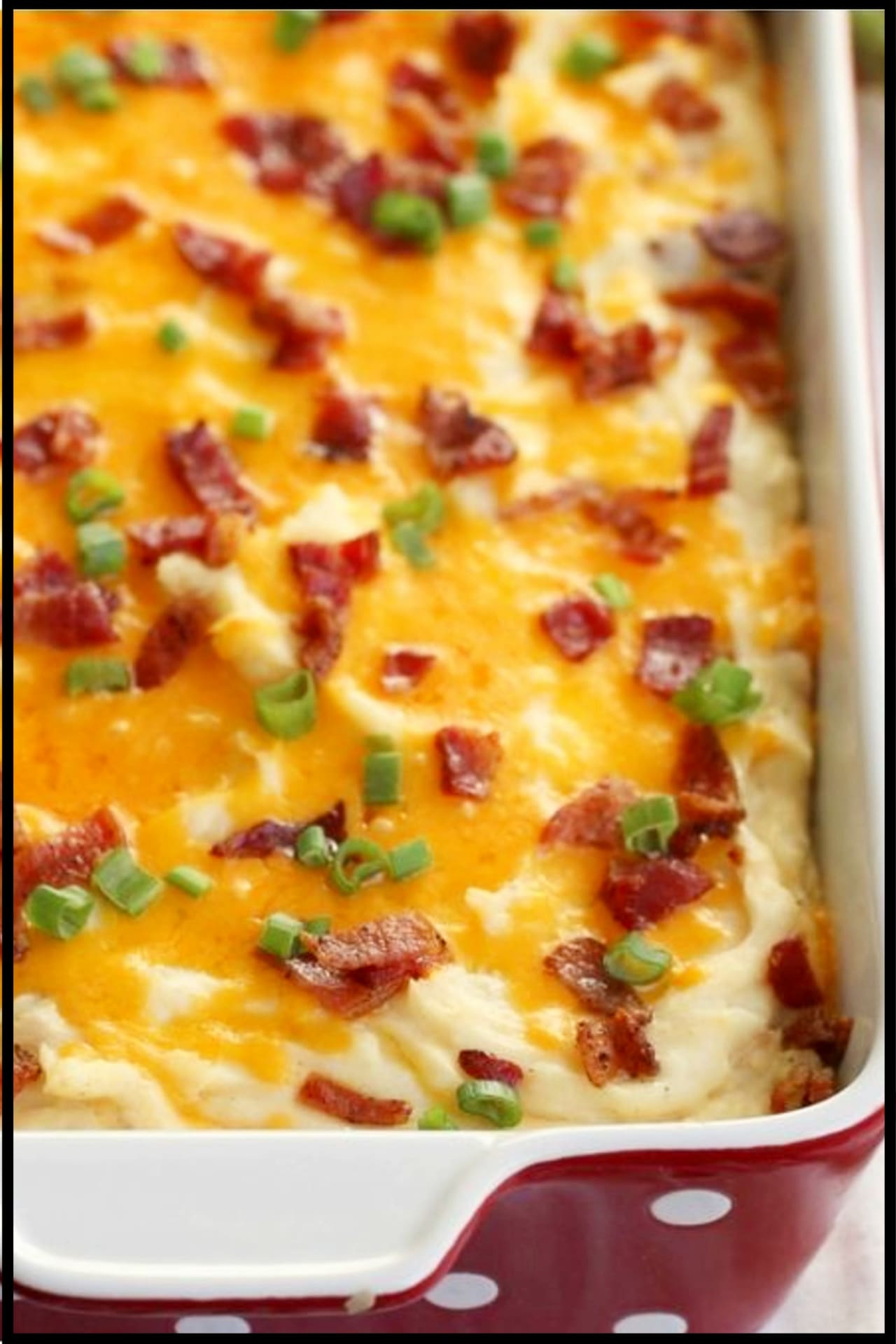 Cheesy Mashed Potato Casserole – this side dish is AMAZING! It's filled with potatoes, cream cheese, sour cream, butter, cheese, bacon and more. It's easy too – definitely a new family favorite!
---
Glazed Baby Carrots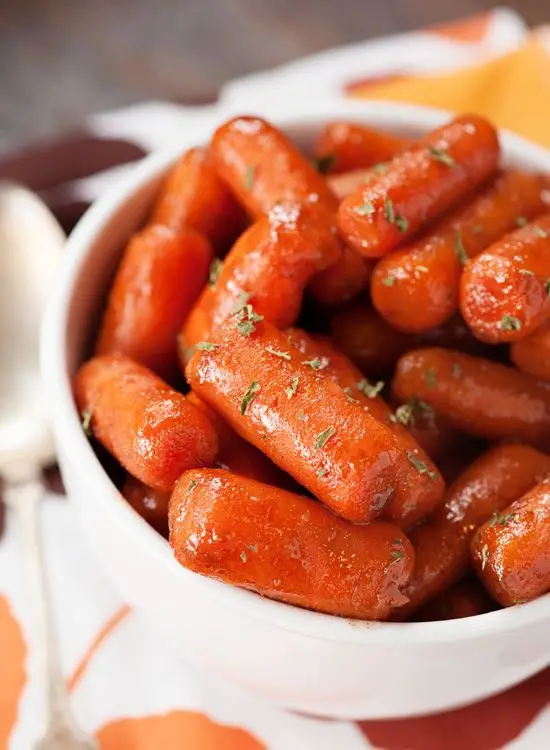 This recipe doubles (and triples and quadruples) beautifully, making it a really quick and easy Thanksgiving side dish. I use baby carrots so that I don't waste valuable time peeling and chopping more than I have to, but you can swap in sliced carrots if you prefer. With just about five minutes of hands on time, these couldn't be quicker or easier to make!
Sweet Potato Casserole Souffle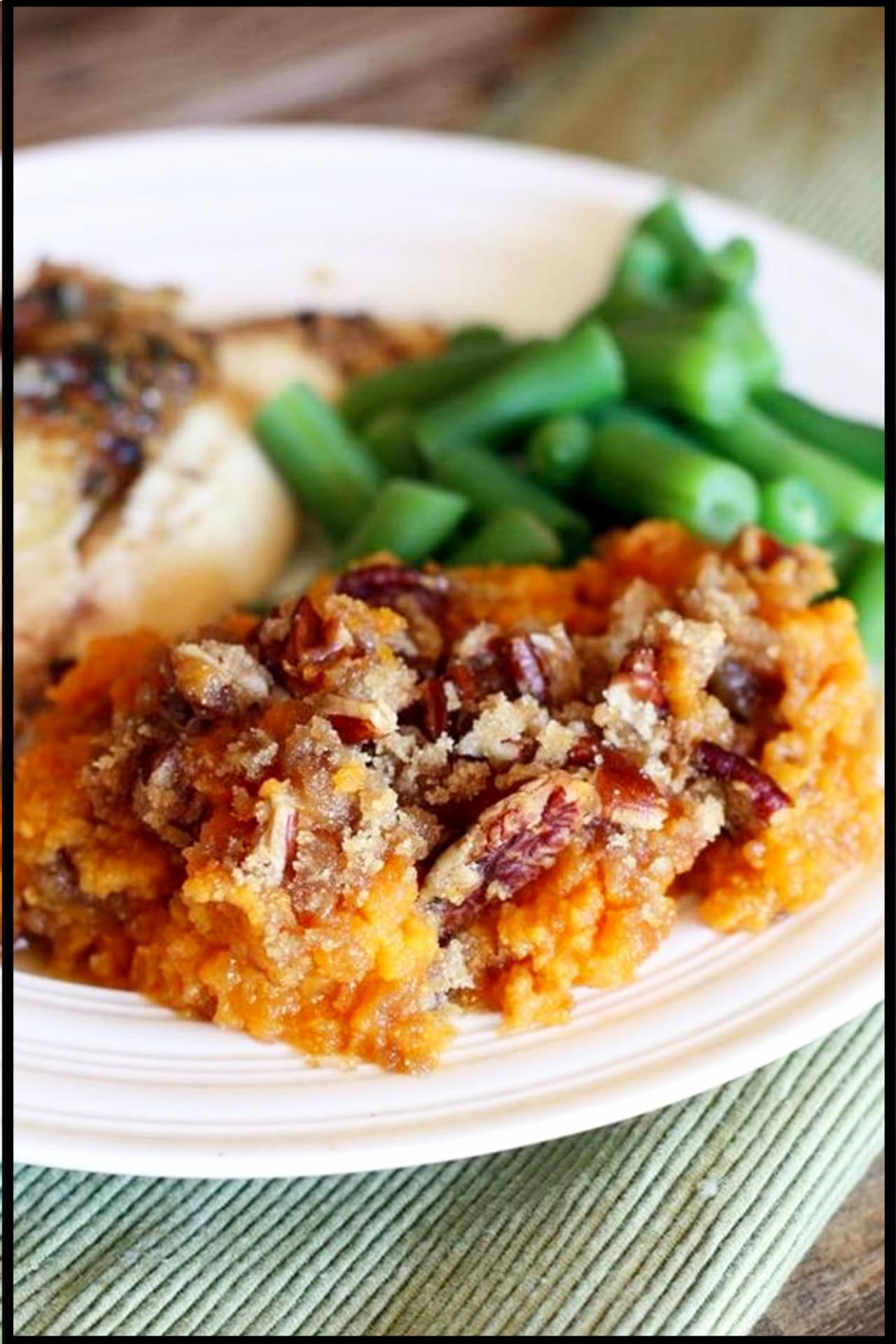 Looking for sweet potatoes Thanksgiving side dishes? This Sweet Potato Souffle is a delicious sweet potato casserole with brown sugar pecan topping. My FAVORITE easy thanksgiving side dish. Recipe here.

Cheesy Squash Casserole
Made this for Thanksgiving last year and everyone loved it! I sauteed the squash and onion with parsley, basil, and butter in a large skillet. I altered the recipe a little and substituted the 1 cup mayo for 1/2 cup mayo and 1/2 cup sour cream. I also sprinkled crumbled Ritz crackers on top. I found that it needed to cook at least 45 minutes. It was very good, I will definitely be making it again!

Parmesan Potato Stacks
Parmesan Rosemary Potato Stacks (recipe) – An easy but impressive potato side dish recipe! Perfect for Thanksgiving or the holidays.
Slow Cooker Cornbread Dressing
How about some easy side dishes you can make in your crockpot? This slow cooker cornbread dressing recipe is a simple and delicious southern cornbread dressing made in the slow cooker. Make the cornbread ahead of time for easy meal prep. Takes minutes to assemble and is ready in about 4 hours. Perfect side dish for your Thanksgiving meal!
No Boil Mac n' Cheese
Slow Cooker Mashed Potatoes
Creamy Slow Cooker Mashed Potatoes are incredibly easy to make! With a hint of garlic and parmesan cheese, this will become your favorite recipe.

More Side Dishes To Try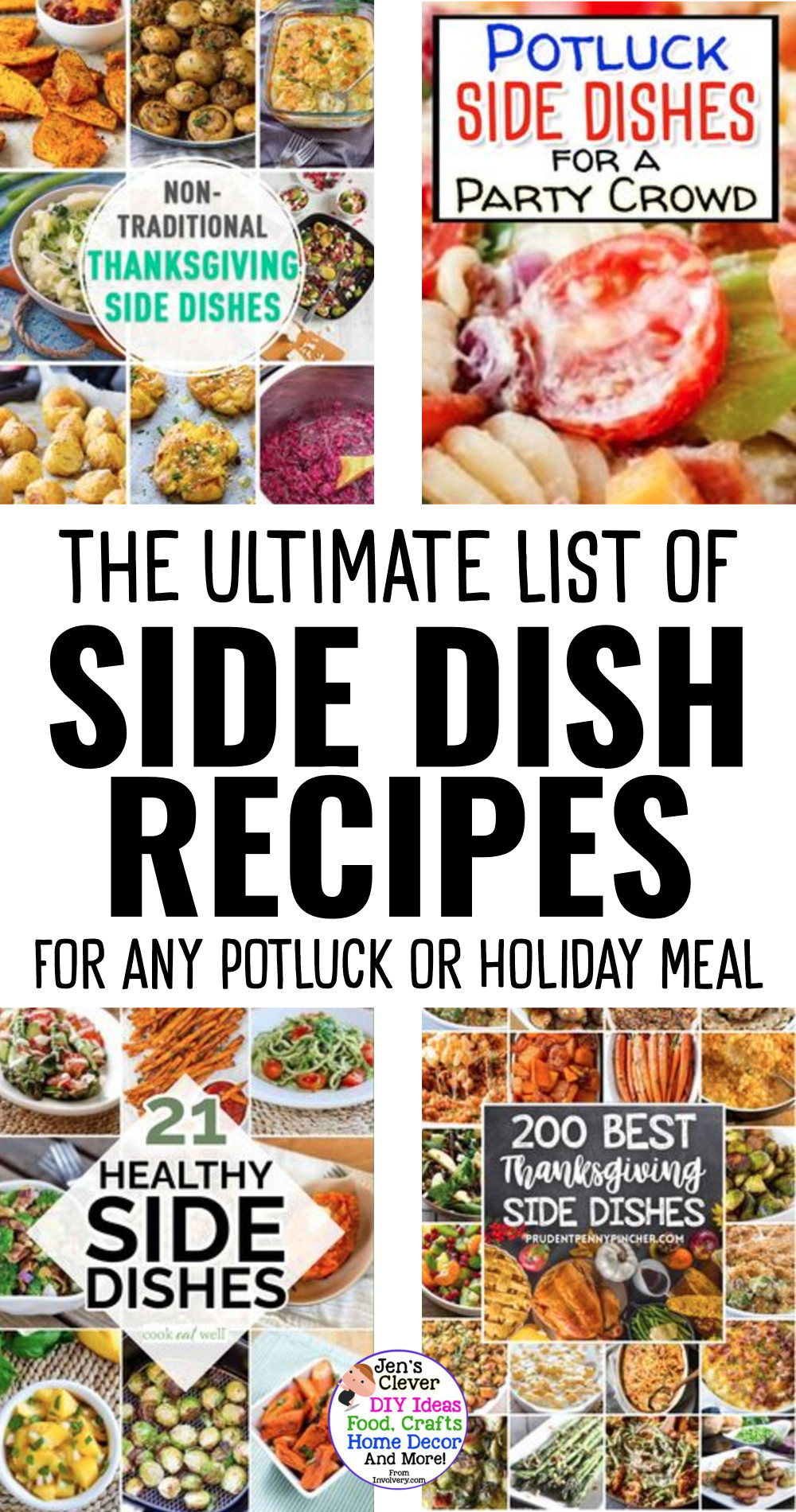 In the image above:
( left / right – top / bottom)
Non-Traditional Thanksgiving Side Dishes – Thanksgiving side dishes are equally important as roast turkey when planning a Thanksgiving dinner. Impress your guests with new recipe ideas and choose from a selection of make-ahead sides, easy salads and potato side dishes – see these side dish ideas
---
✅ Potluck Side Dishes For A Party Crowd – From make ahead to last minute or store-bought, these are easy potluck bring-a-dish ideas for work, church, family reunions, tailgating or any bring a dish party that WILL impress any potluck crowd – even if you're picking up something simple and cheap at the store last minute to feed a large group or small picnic gathering.
---
21 Healthy Side Dishes For Every Meal – 21 healthy sides for dinner (easy side dish ideas for turkey, chicken, BBQ, steak, burgers and salmon) – healthy side dishes for lunch too!
---
200 Best Thanksgiving Side Dishes for a Crowd – These mouth-watering Thanksgiving side dishes will be the highlight of your Thanksgiving dinner! From green bean casserole to mashed potatoes and cranberry sauce, you will find all of the best Thanksgiving side dish recipes for a crowd here. Whether you are looking for classic thanksgiving recipes or quick and easy thanksgiving food ideas, there are side dishes for everyone – see these recipes
Miss Anything?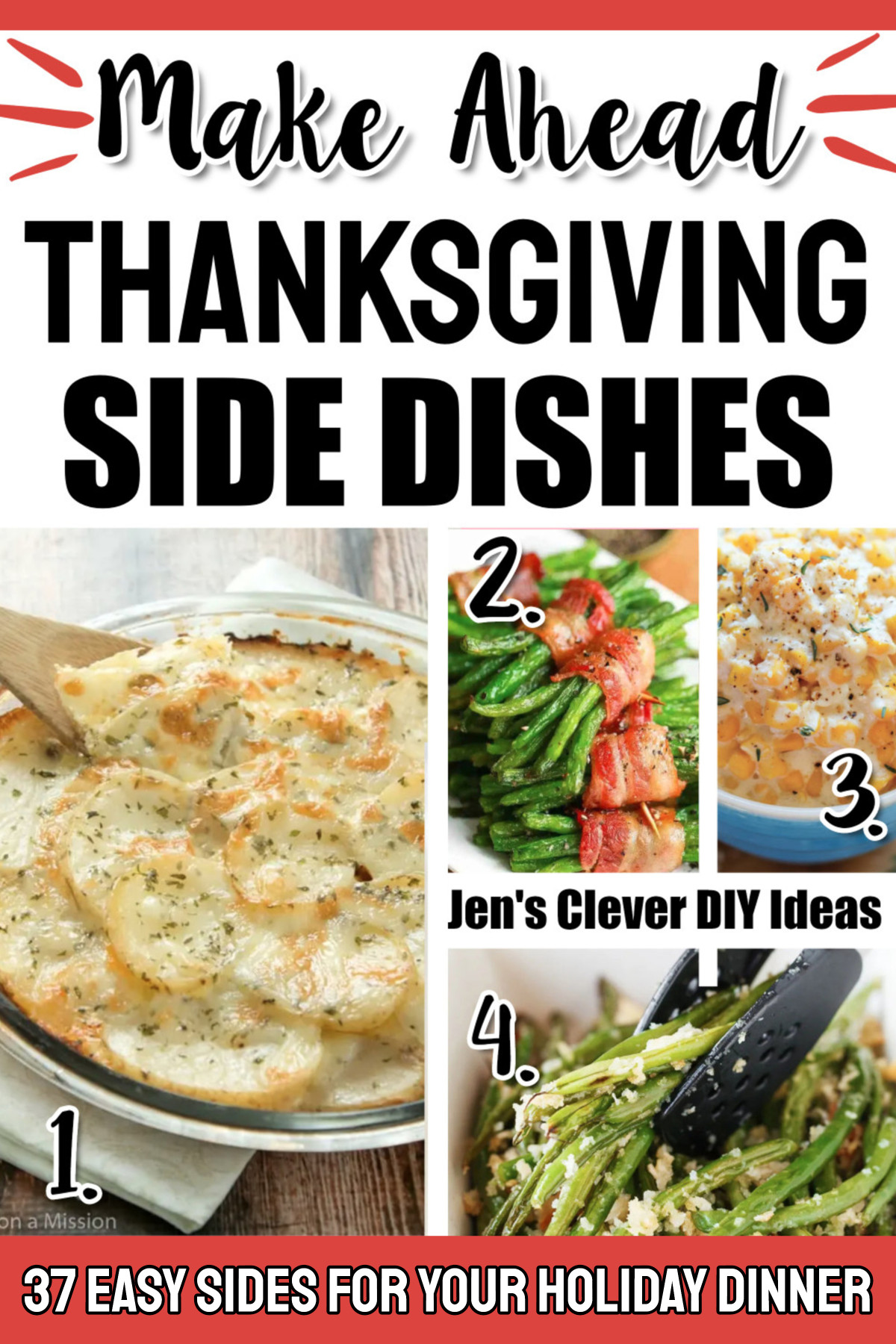 10 Best Thanksgiving Side Dishes, Dishes to Serve with Turkey, Easy Thanksgiving Side Dishes, Best Thanksgiving Side Dishes, Thanksgiving Side Dish Recipes Crock Pot, Thanksgiving Side Dish Recipes Vegetables, Unique Thanksgiving Side Dish, Thanksgiving Side Dish Recipes Ideas, Thanksgiving Side Dish Recipe.