---
Small Finished Basement Ideas For a Cheap Basement Makeover On A Budget (Before & After Pics Too!)
Basement Makeover Ideas! LOTS of pictures and images of gorgeous DIY finished basement ideas on a budget – partially finished basement ideas and budget friendly basement remodeling ideas for finishing and decorating a your small basement.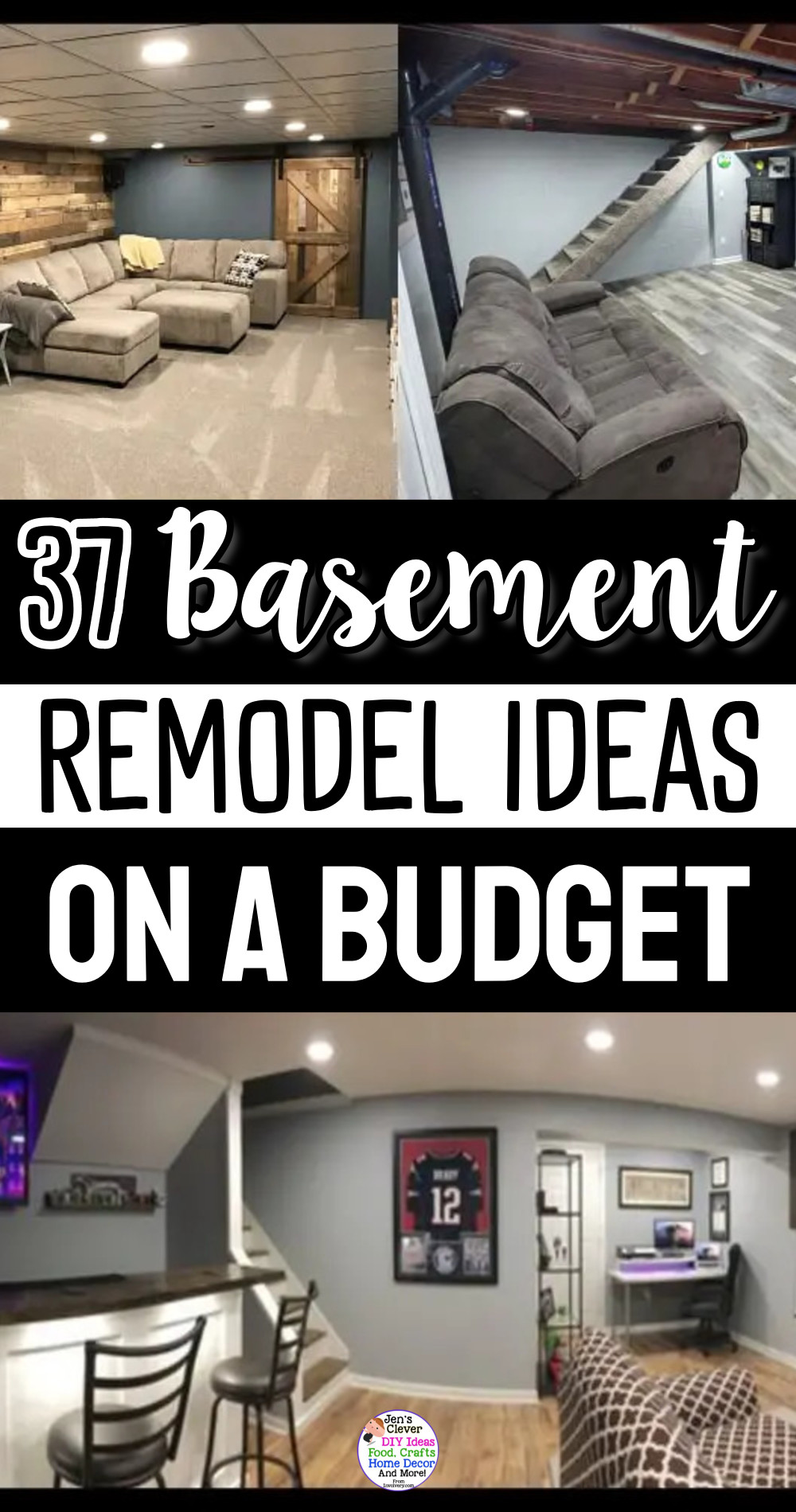 ---
Updated on September 17, 2023
posts may contain affiliate links -Enjoy and feel free to share with your friends!
---
Basement Makeover Ideas
Before jumping into finishing your basement, make a plan for what you want your small basement area to be. Whether you're doing it yourself or hiring a basement renovation contractor, you need to have a good idea of how you want your basement to look after it's remodeled – AND have a budget in mind that you are willing to spend to refinish your basement.
Do you want a rec room in your basement? A playroom for the kids? A guest room? A basement laundry nook? An entertainment room? A Man Cave in your basement? A basement bar area?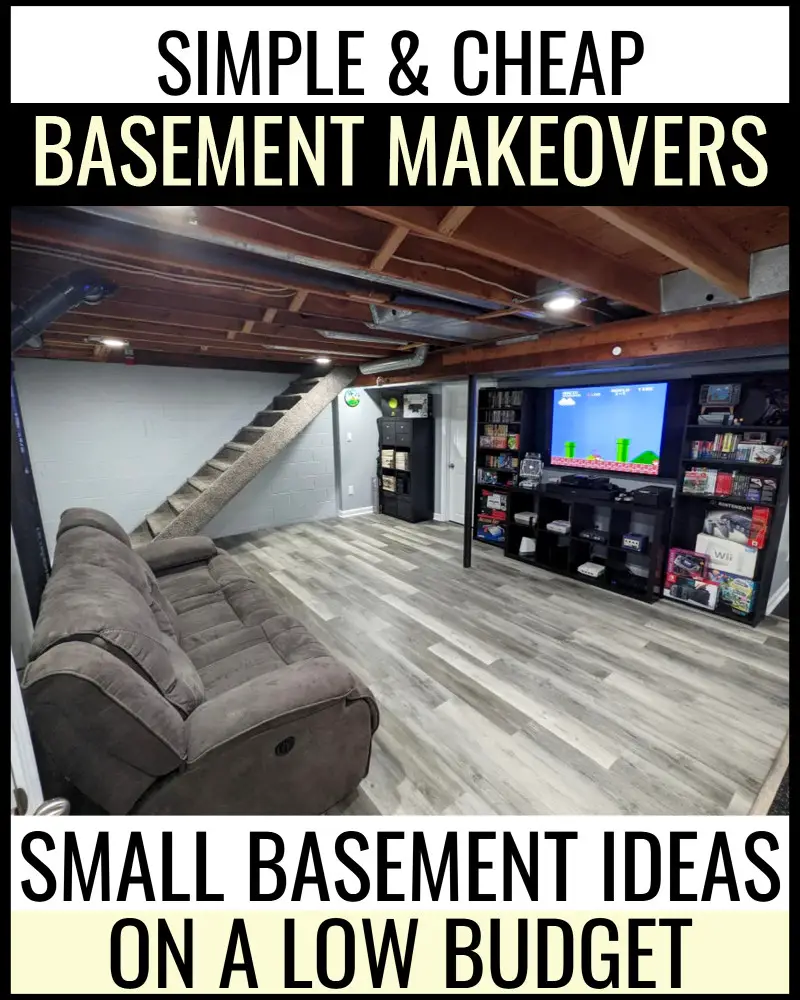 Even a small finished basement with a low ceiling can be converted into a living room or a gaming hangout area like in the basement remodel picture above.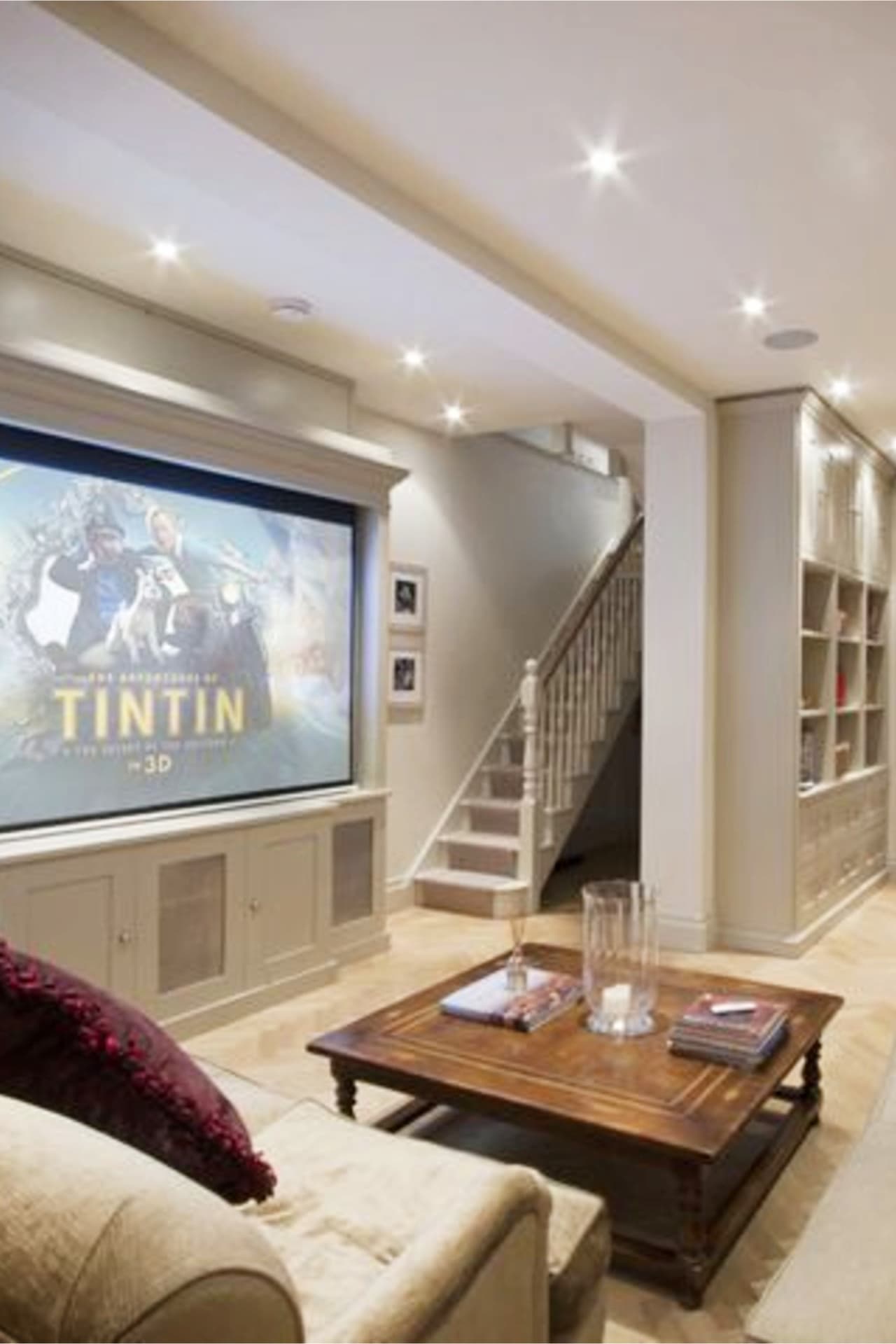 Knowing what you want BEFORE you start hiring contractors or finishing your basement yourself will go a long way to saving money.
✅ Pictures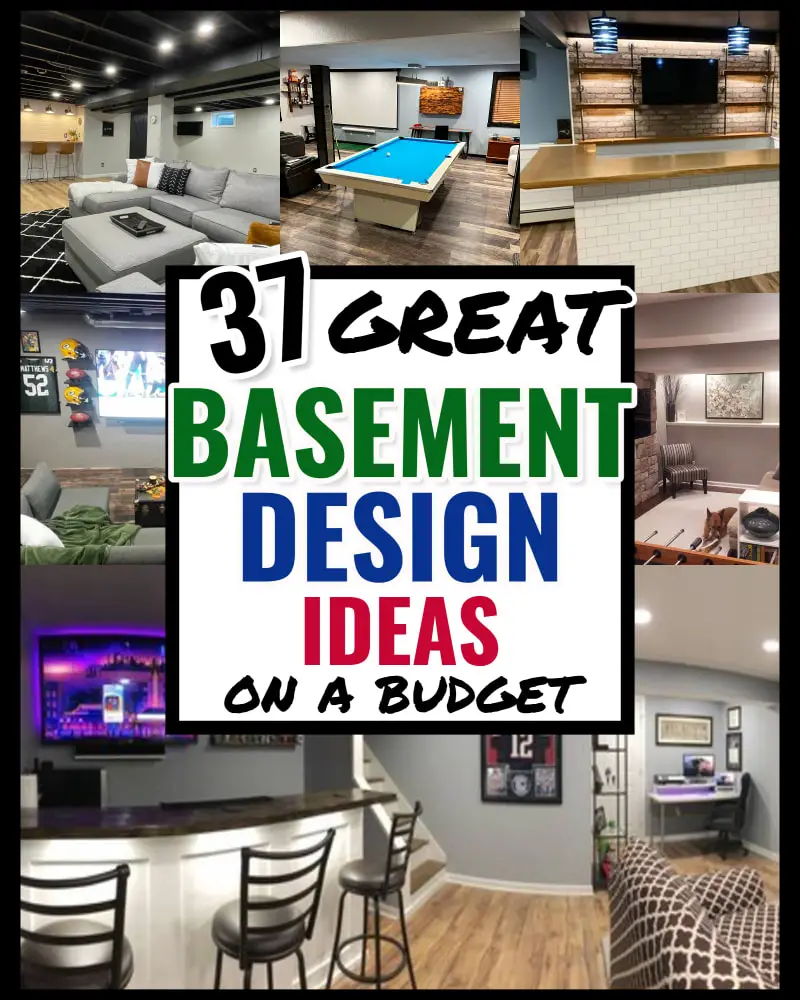 There are a LOT of small finished basement ideas and basement remodeling pictures below throughout the tips for saving money on your basement makeover.
Whether your small basement has a low ceiling, is currently UNfinished, you want to convert your basement to a living room, a basement man cave, a small bedroom with bathroom, a playroom etc, there are a lot of cheap ideas and 7 great basement design ideas and decorating images below.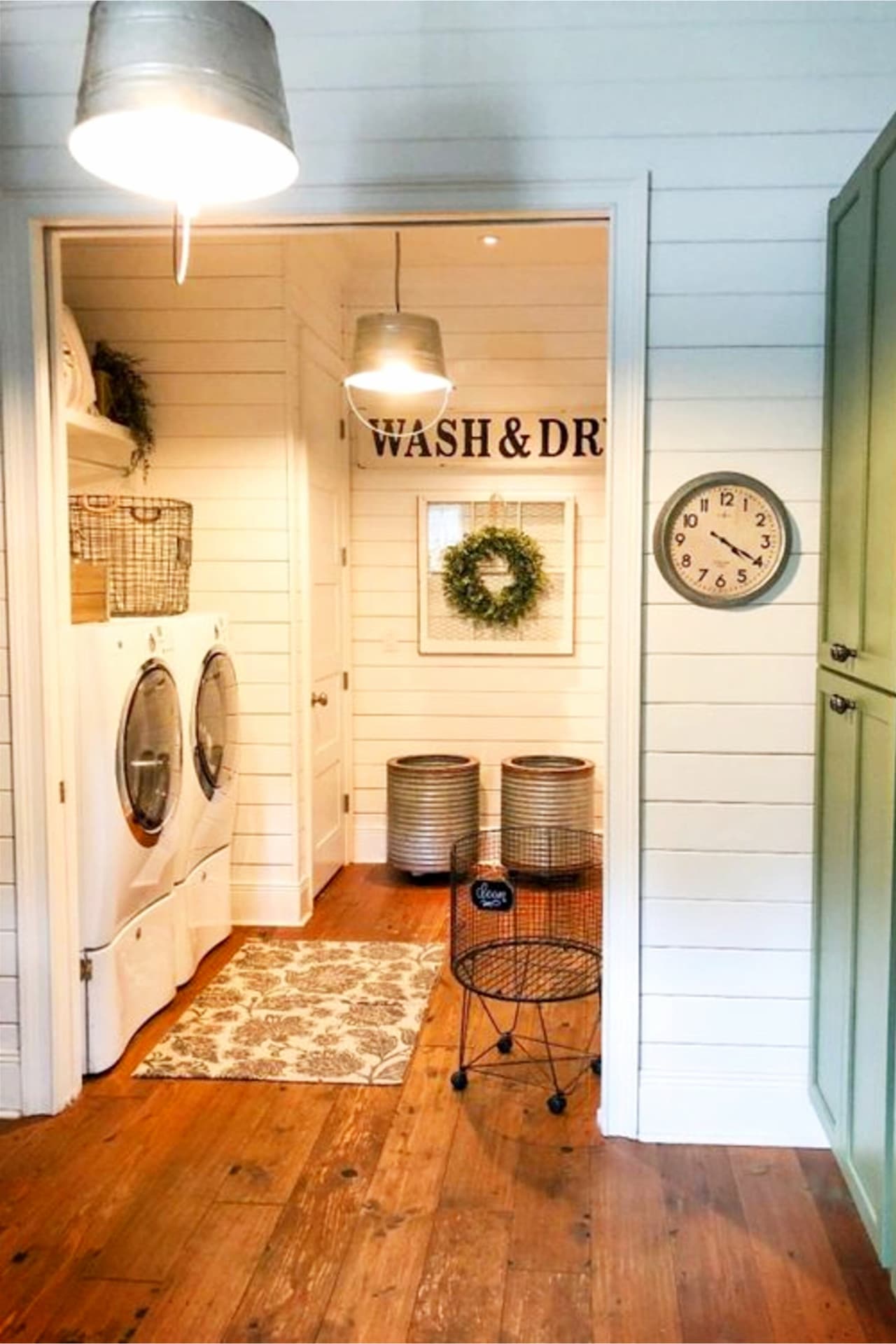 How Much Will It Cost?
The cost to finish your basement depends on a lot of factors – mainly how much work you have to do in order to get your basement ready to remodel and decorate, and the cost of the decorating items and furniture you pick.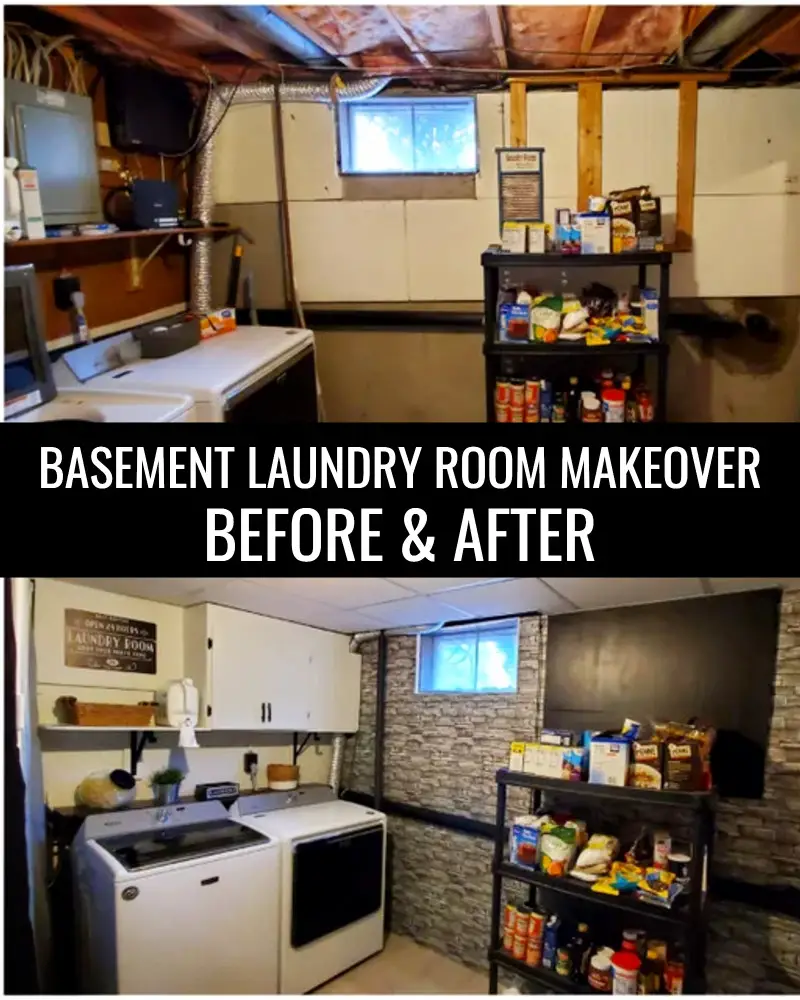 As a general rule, you can estimate about $50 a square foot to finish your basement. If you're finishing your basement on a budget, you can estimate $25 a square foot or lower (depending on how much work you're willing to do yourself to save labor costs and getting discounted items for your project).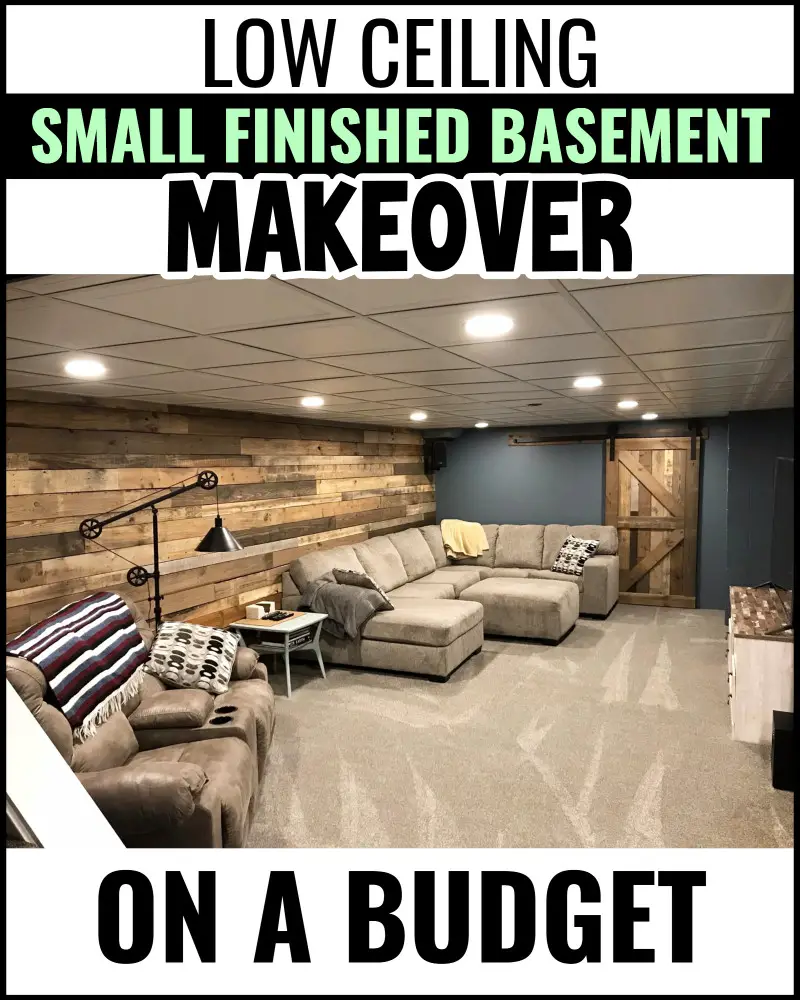 The good news is that finishing your currently unfinished basement should definitely help increase the value of your home.

Finishing a Basement Cost Estimator
When figuring your basement finishing cost, this cost estimator is really helpful.
Naturally, it is not an EXACT estimate, but it could give you a ballpark amount to budget when planning your basement remodel and deciding if it is worth it to finish a small basement if you have little money.
"You can save on the cost to finish a basement by doing things not bound by codes: installing trim or doors, painting walls and woodwork, and installing flooring (1)"
The biggest question of all when it comes to basement makeovers is:
What is the CHEAPEST way to finish an unfinished basement?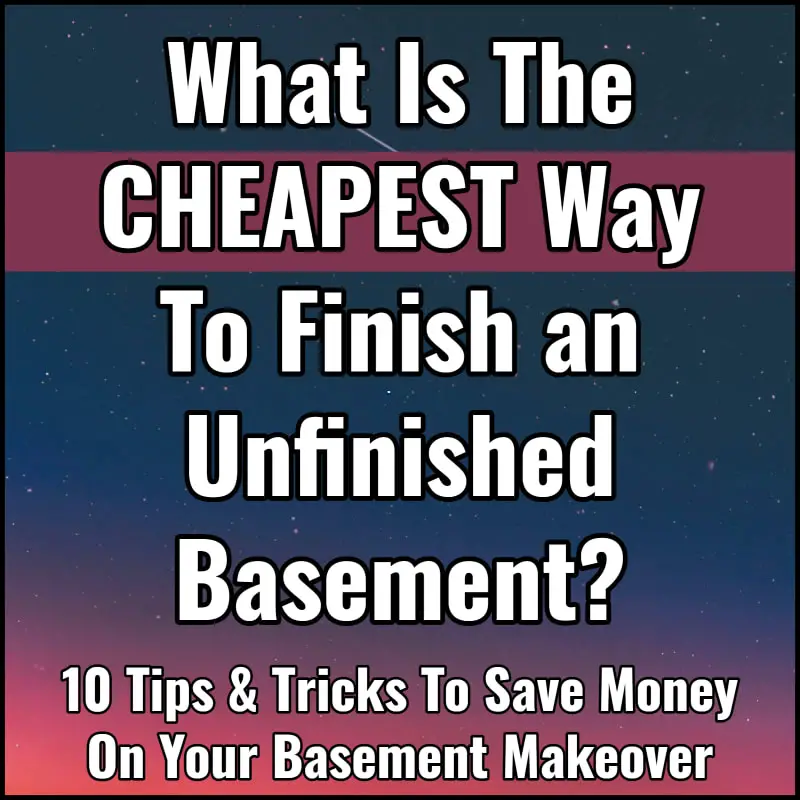 Among all the before and after basement finishing tips and tricks to save money on this page, the absolute cheapest way to finish and unfinished basement is to do it yourself IF you can. Hired labor costs a LOT so DIY everything and anything you are skilled enough to do.
How to save money on a basement remodel:
Use the basement makeover pictures on this page for CHEAP ideas to copy and see how to make an unfinished basement LOOK finished.
Look for bargains on basement remodeling items and decor.
Choose laminate flooring-it's cheaper, easier to clean and works best in basements(2).
Don't go TOO cheap – cheap ends up costing more in the long run.
If using a basement renovation or remodeling contractor, get MULTIPLE bids before hiring.
Consider PARTIALLY finishing your basement to keep costs down.
Keep the basement ceiling open to save money (3) – this also gives your basement a cool modern industrial look.
To finish basement under $10,000 do as much as you can (ie, Do It Yourself) to keep contractor labor costs down.
To cheaply finish an unfinished basement, paint the ceilings and walls instead of installing sheet rock SEE PICTURES, paint your concrete floor instead of installing flooring and shop the clearance and discount areas at Lowes, Home Depot and other home improvement stores.
Avoid renovation projects that require a permit if you are NOT using a licensed contractor.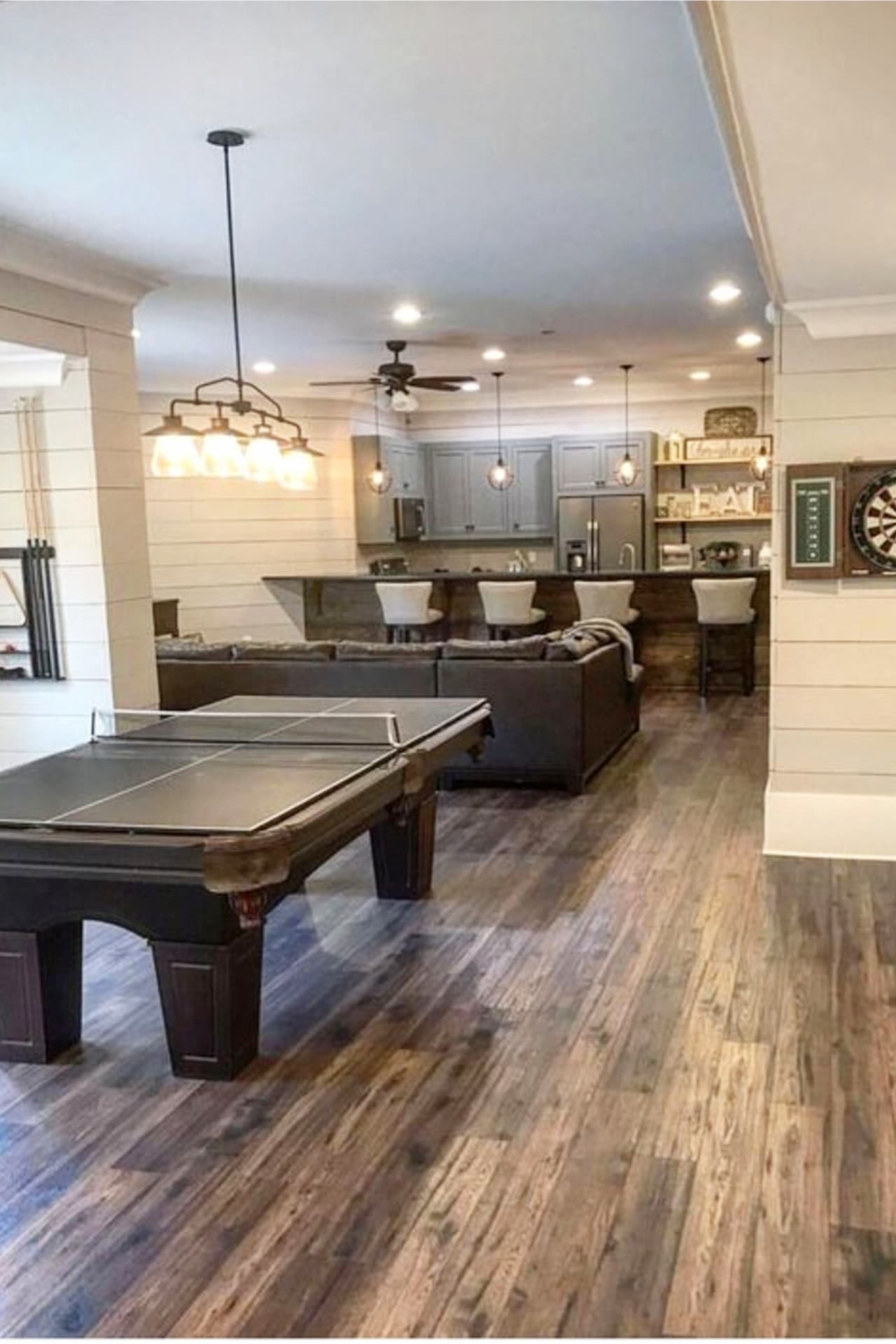 Here are some tips for finishing your basement:
1. Decide on the type of basement you want before doing anything else.
You have a wide array of choices to choose from and you have to choose wisely. Popular basement types are basement wet bars, extra bedrooms, a home office, or a craft room or sewing room. Deciding on a basement design requires you to measure your basement. This will help you decide on the type of design your basement can accommodate.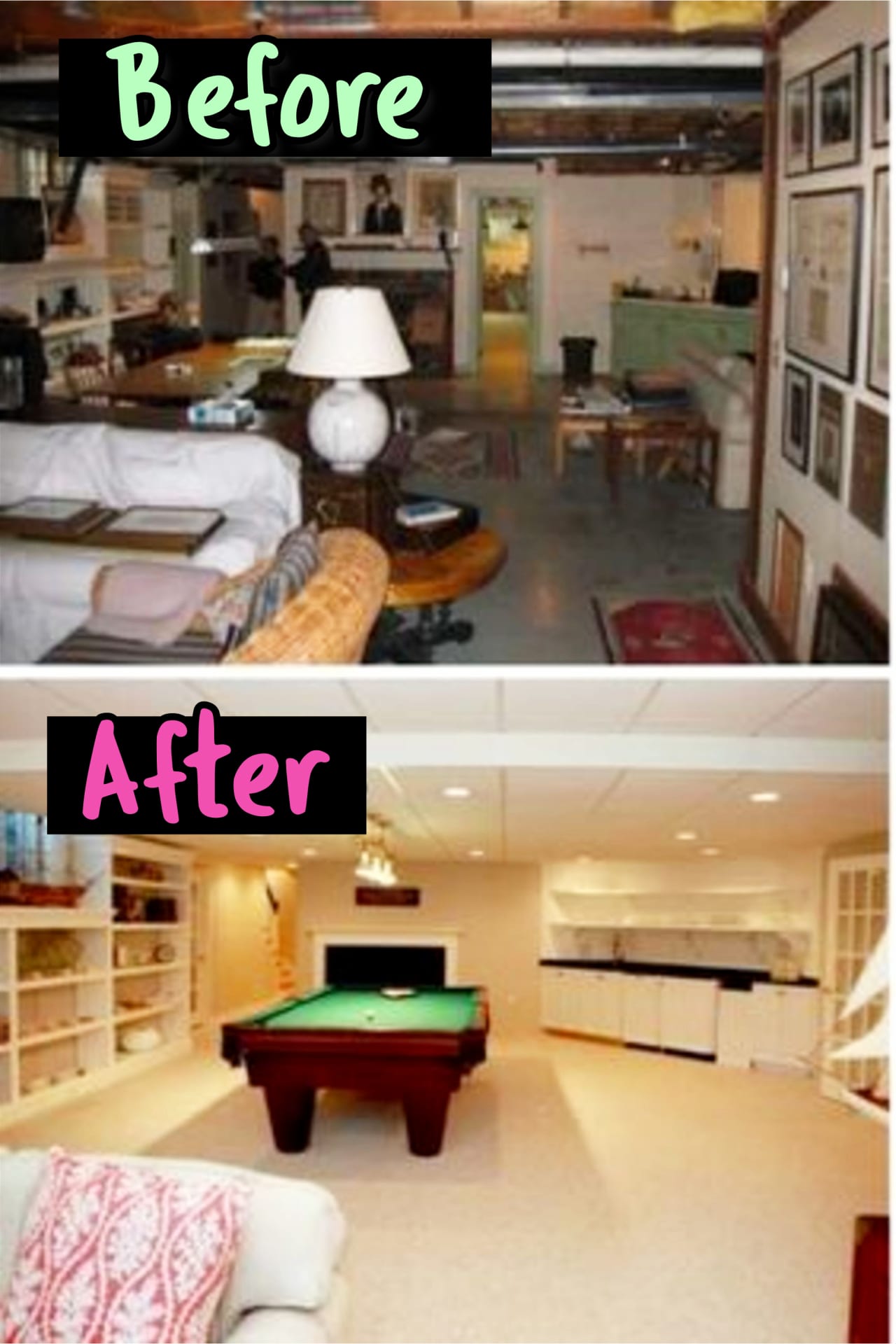 2. Draw it out first.
A good idea on how to finish basement is draw up a floor plan that is up to scale. Any construction work needs to be drawn on paper for it to be followed precisely. You can base your floor plan on the original floor plan of the basement.
3. Maximize all the natural light that you can get.
Windows in basements can be a rare thing because it is underground, but if you can place a window here or there, it could definitely improve the living condition in your basement.
Above all – have fun with your basement project!
That basement or partial basement area in your home holds so much potential to improve and increase the living area in your home in a beautiful way that adds value to your home.
Small Finished Basement Makeover
Here are some before and after pictures of a beautiful small finished basement remodel – they included a bar area that has abasement bar with a wine cooler fridge, game area, bathroom and an entertainment/living room area.
It turned out great!
Before: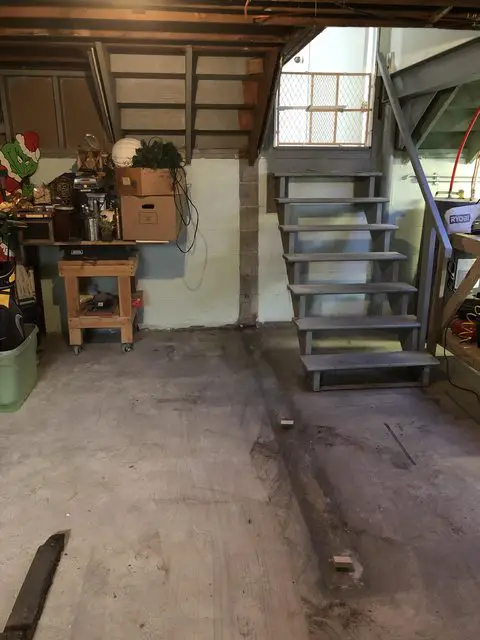 After!
Here's that same before picture area – and what that basement area looks like now that it's finished: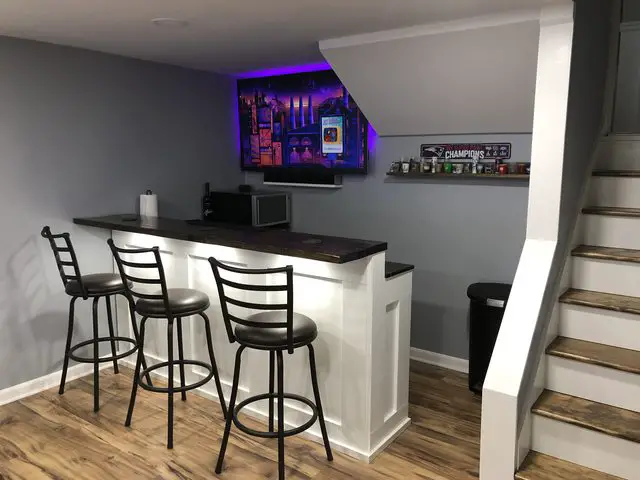 And here is the whole finished basement totally remodeled for… only $2,000!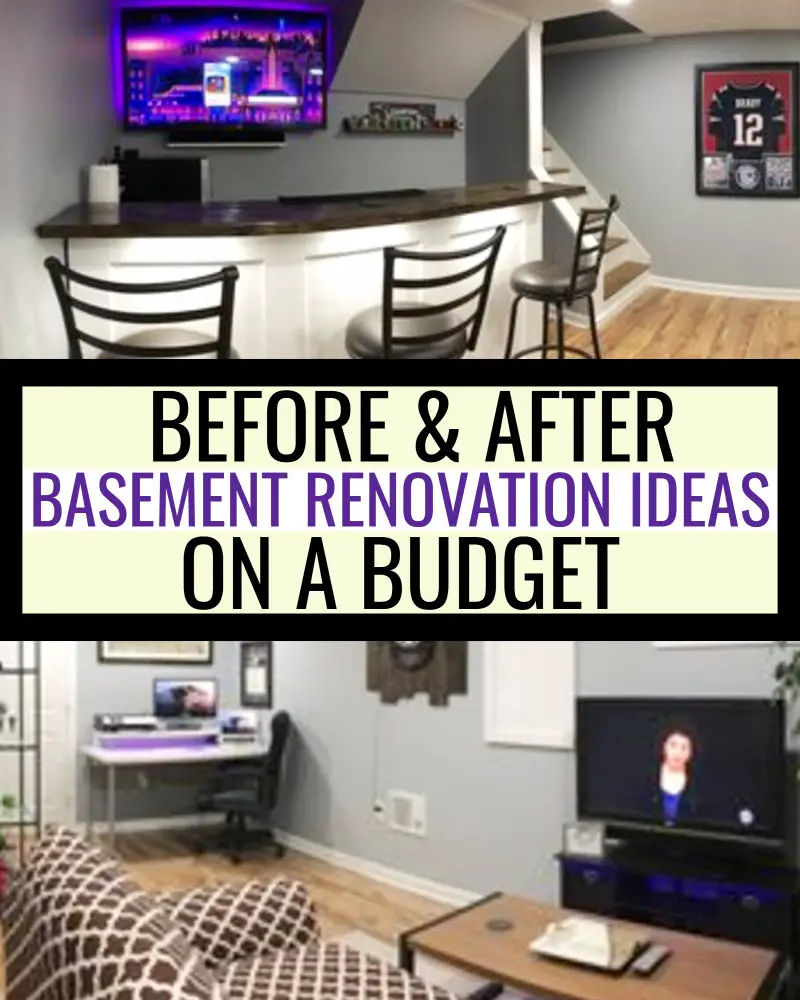 Unfinished Basement Before and After
If you're looking for ideas to finish your basement on a budget, just look at this before and after tour of a small unfinished basement to now a finished and decorated usable space:
Basement Makeovers
I've found some great resources that are super helpful for those considering a currently unfinished basement remodel.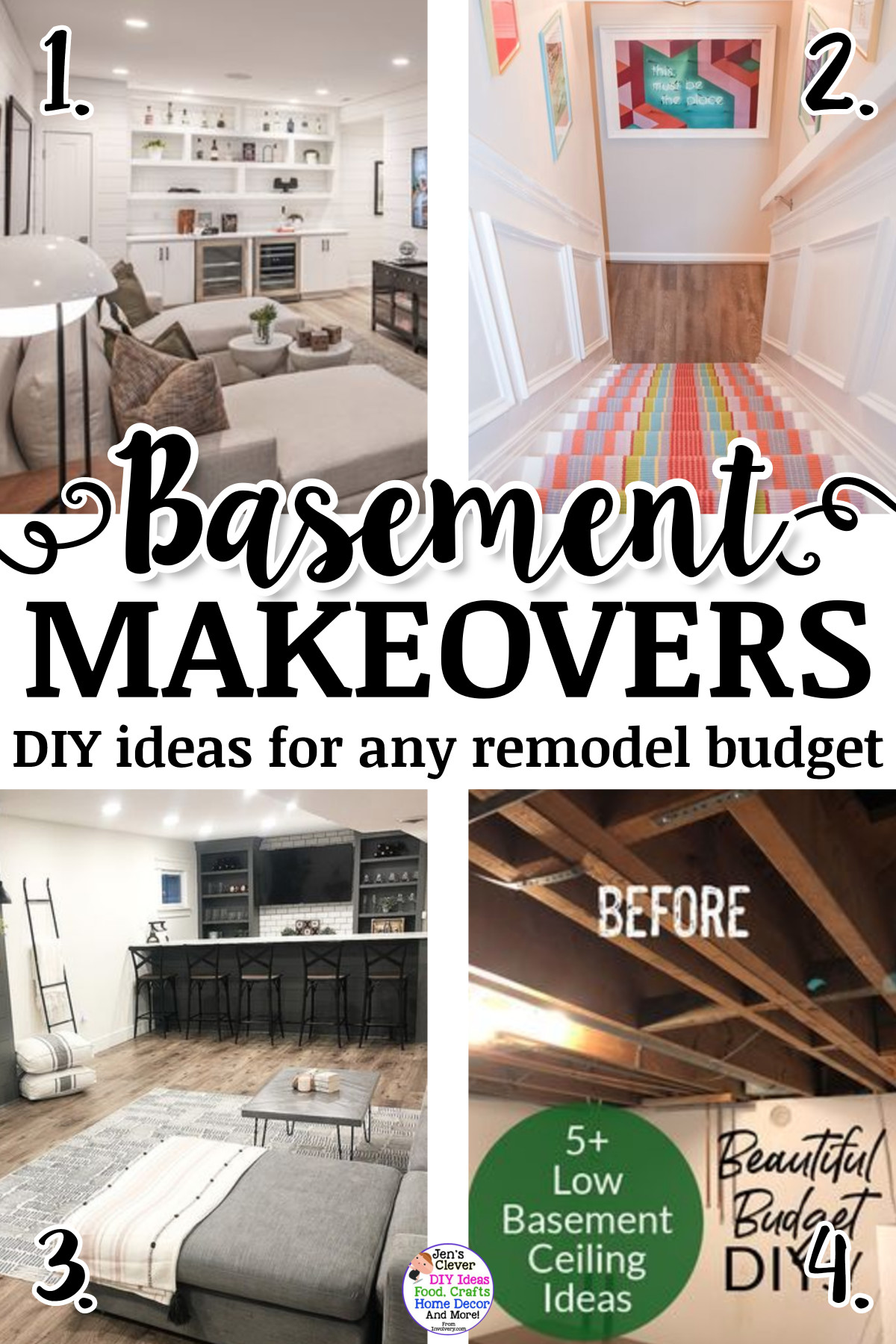 In The Image Above:
1 – 18 Finished Basements You Won't Want to Leave – Draw inspiration from 19 finished basements. Scroll through various spaces that feature full kitchens, wet bars, and entertainment areas… read more.
---
2 – Basement Makeover Reveal – The basement is complete(ish). I mean is a space ever really complete? We're gonna call this a win though because it's the one place in our house that our whole family has helped design and that makes it pretty darn good… read more.
---
3 – 20 Must-See Finished Basement Ideas – Discover a variety of finished basement ideas, layouts and decor to inspire your basement remodel… read more.
---
4 – 5+ Low Basement Ceiling Ideas – They harnessed their creativity and DIY skills to create a bunch of budget basement ceiling ideas – that actually look expensive and fabulous… read more.
---
More Remodeling Ideas
Miss Anything?