---
Getting Ready For Kindergarten! Is your child starting kindergarten soon? If so, you are going to love all the free printables and kindergarten prep checklists and tips on this page. Tons of helpful printable kindergarten readiness checklists for parents.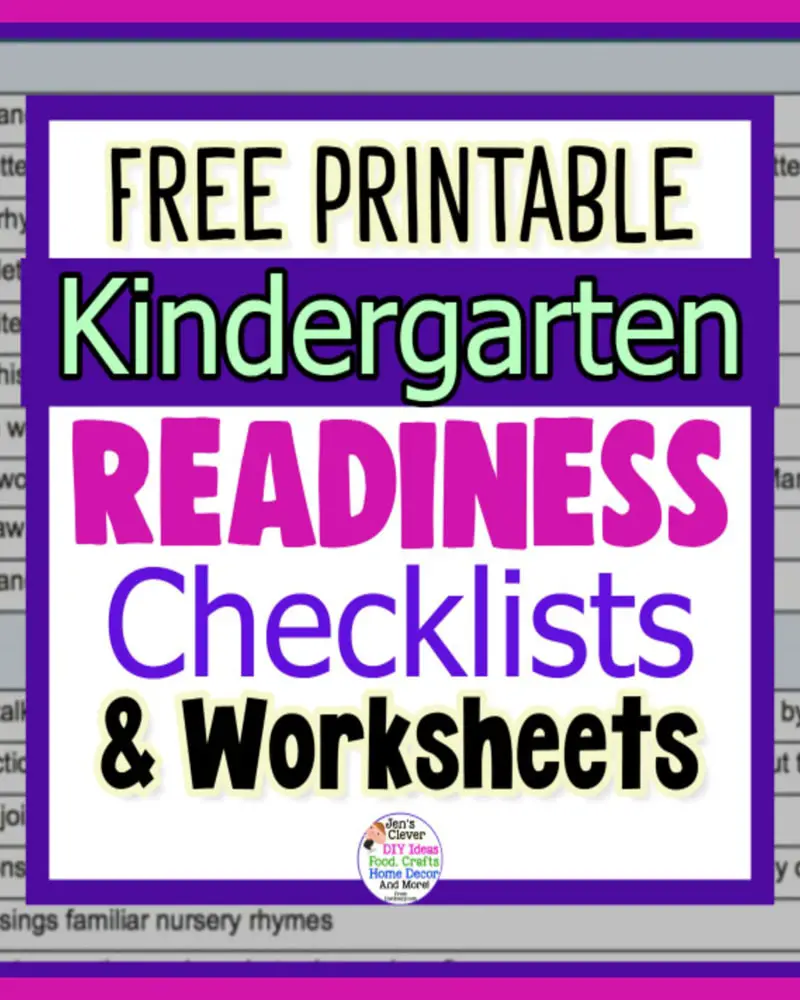 ---
Updated on January 12, 2023
posts may contain affiliate links -Enjoy and feel free to share with your friends!
---
Kindergarten Readiness Checklists
My grandson is starting kindergarten this year and his mom and I thought it would be a good idea to find out what things he needed to know and skills he needed to have BEFORE starting kindergarten.
Mainly, we wanted some kindergarten readiness worksheets, like these below, to work on over the summer:
 Kindergarten Readiness KitsGet More Info Back to School Supplies KitsGet More Info
Let's face it, summer vacation can really do a number on all school-aged children – seems things they've previously learned just fall slap out of their heads over the summer, doesn't it?
But for our little guy starting "big kid" school this year, we want to be extra sure he is ready and has his basic skills sharpened up so THAT part of the transition will be easier for him.
Getting Ready For Kindergarten!
As we're getting ready for kindergarten, his mom and I have done all we know to do to get him ready, but we really weren't sure of ALL he has to know to really be ready to start kindergarten.
That lead us on a long journey collecting all these kindergarten readiness printables, workbooks, checklists, worksheets, etc so we can be SURE he is truly ready to start kindergarten in the Fall and will NOT be at a disadvantage to his classmates because they DO know these things.
Below is everything we've found to help your child get ready for Kindergarten this year: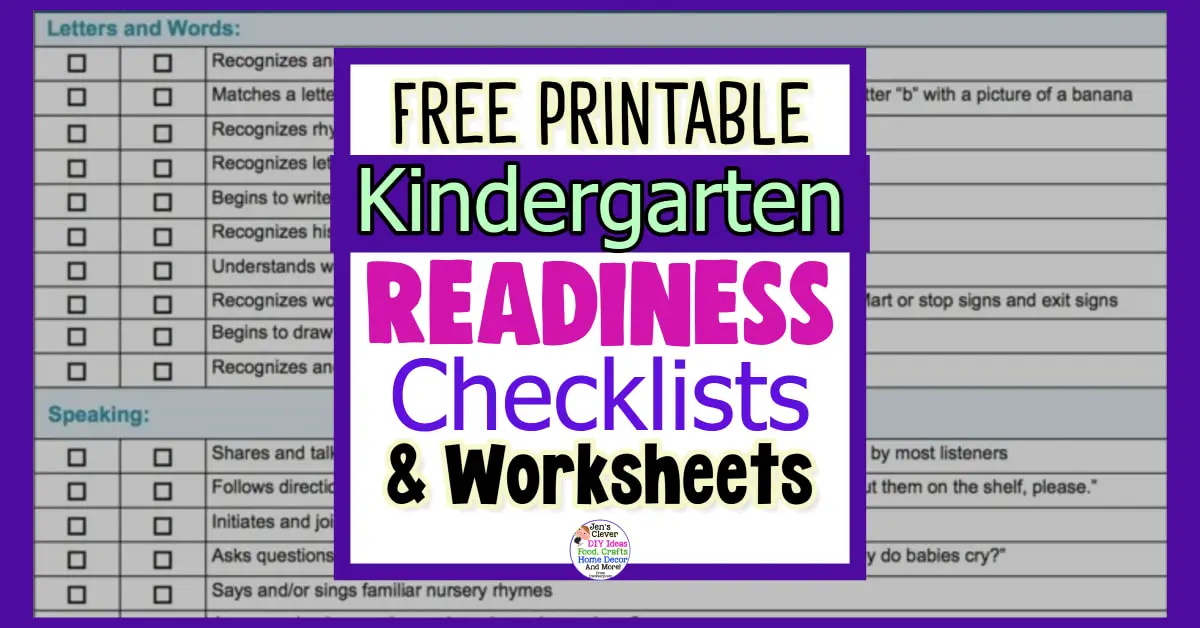 What Your Child Needs To Know BEFORE Starting Kindergarten
While the list below might vary slightly from state to state, these things are a good guideline for what your child needs to know before starting kindergarten.
We realized we were going to need a little help with some skills to be sure he was ready, so I went checking around online for some worksheets and checklists to help us out.
My goodness at all the WONDERFUL resources I found online to help parents prepare their child for kindergarten – and they are all FREE resources as well.
That's SO generous – and this family appreciates it very much.
Since I already did the leg work and found all these great kindergarten readiness resources, I figured I'd share them all with you to help YOU get your little one ready for the start of "big kid school".
Kindergarten Readiness Checklist
This free checklist we found was a HUGE help for us. His mom and I worked with our little guy through the things on the checklist and found the areas that we wanted to work a little more with him on.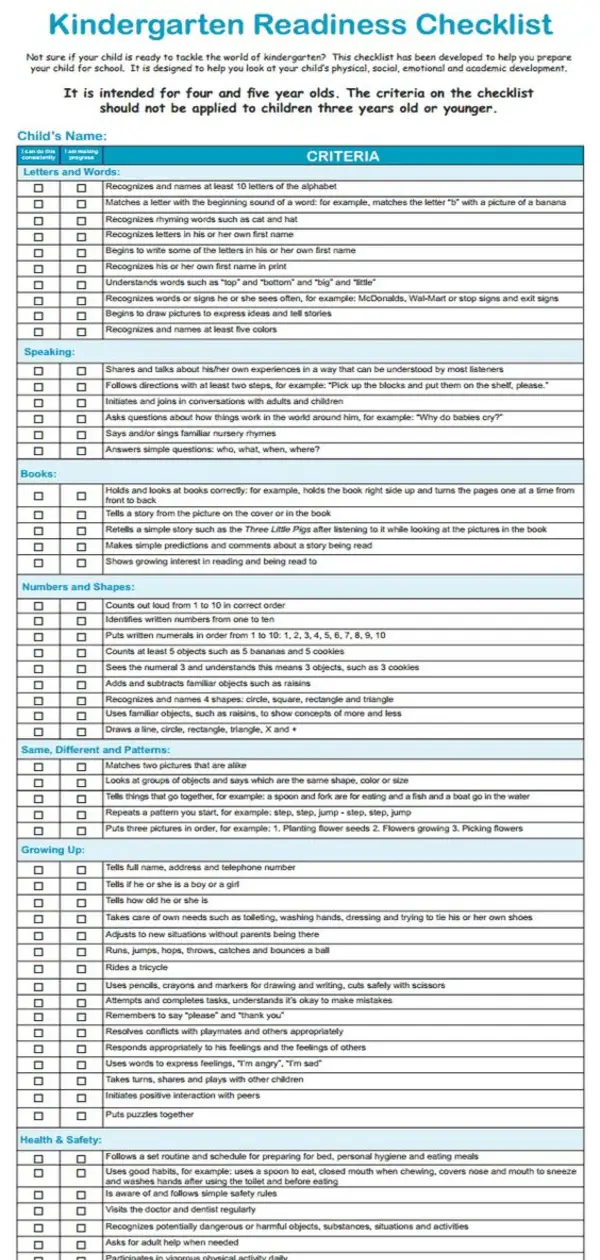 That checklist above led me to search out some free printable kindergarten worksheets and readiness ideas.
Kindergarten Readiness Free Printable Worksheets
My almost kindergartener LOVES this little worksheet (print it here) – and really helps with his readiness for kindergarten in the fall!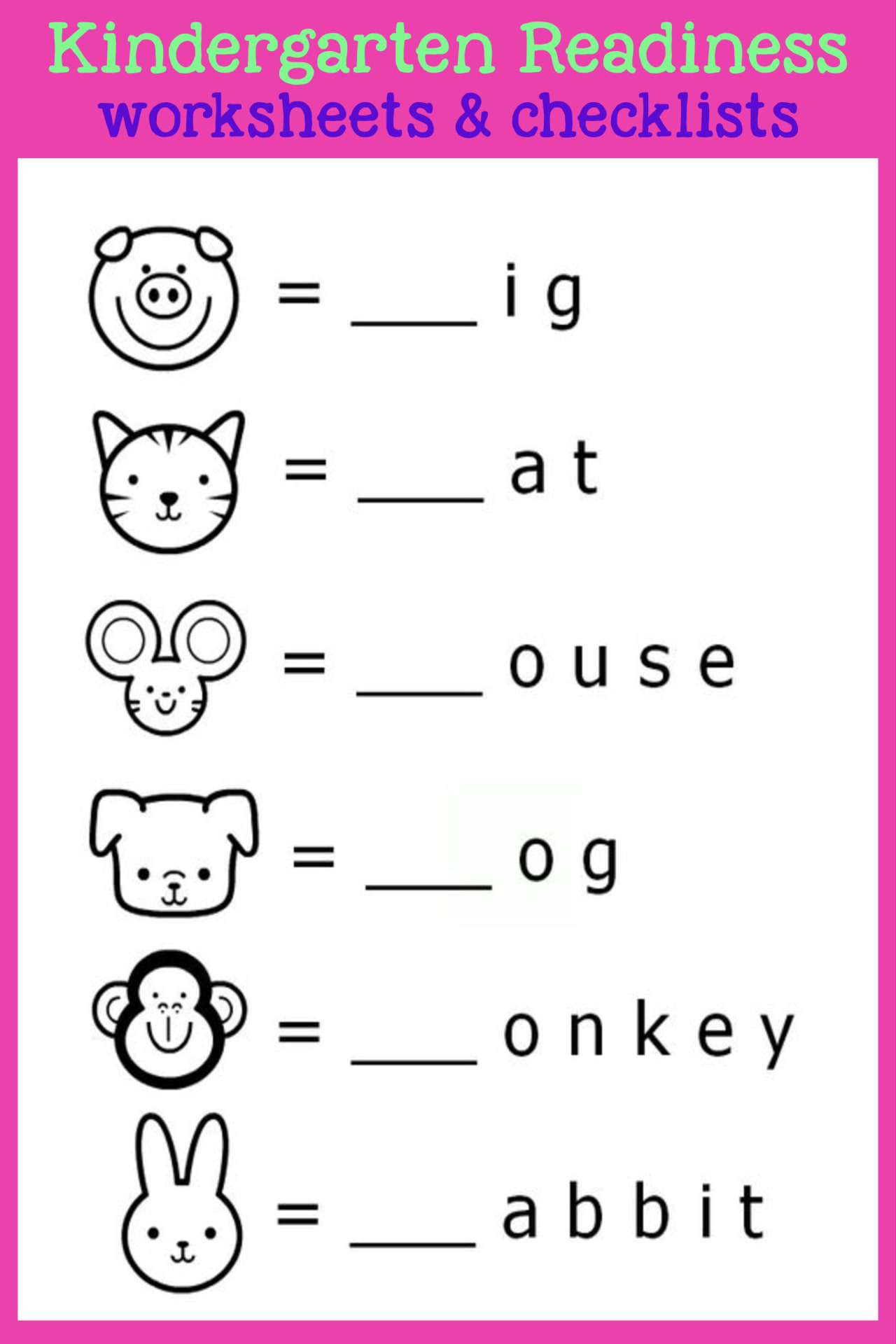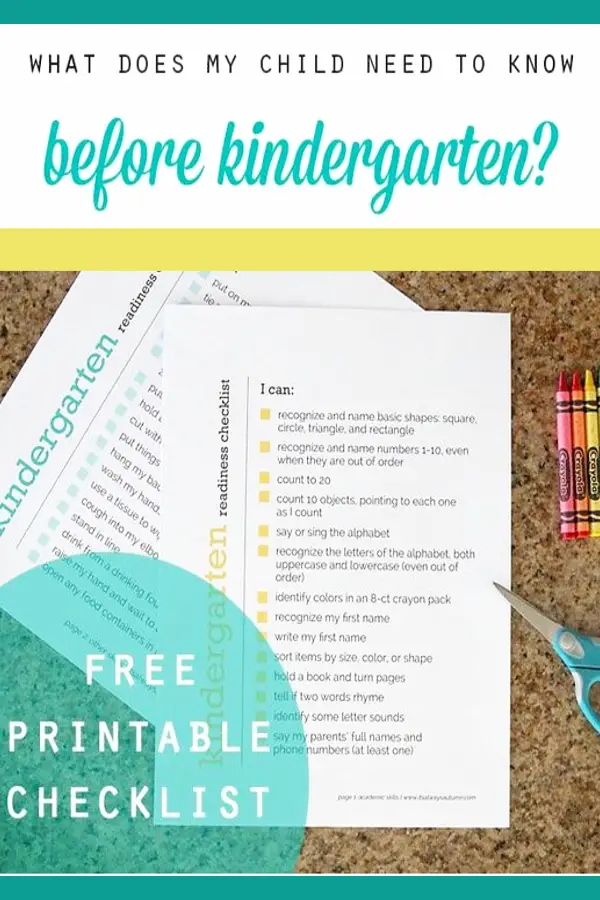 These worksheets that you can print out for free here are wonderful! There are printable worksheets to help with upper and lower case letters, to help improve cutting skills with scissors, worksheets to help them learn to follow directions, to help with their numbers, and to help with their writing skills.
Highly recommended!
Free Printable Checklist for Kindergarten Readiness
The kindergarten checklist I mentioned first is really helpful, but this free checklist was a big help as well.
Books To Help Kids Get Ready For Kindergarten
The following books are highly recommended to help your child prepare and adjust to kindergarten.
We just LOVE these books!
Last updated on November 26, 2023 2:40 pm
Recommended Kindergarten Readiness Workbooks
These workbooks below we found on Amazon are a BIG help – and, we can use them all year long to not only help prepare him for kindergarten, but to help enhance his learning while IN kindergarten.
I sure hope these resources help your child be better prepared for kindergarten AND make YOUR back to school time easier.
 Healthy Snack Recipes For KidsShow Me This Simple Recipes Kids Can MakeShow Me This
 Kindergarten Readiness KitsGet More Info Back to School Supplies KitsGet More Info