---
Small apartment bedroom decorating ideas – whether it's your first time apartment or college apartment, these small bedroom decor and cozy zen design ideas are perfect for boujee decorating on a very small budget.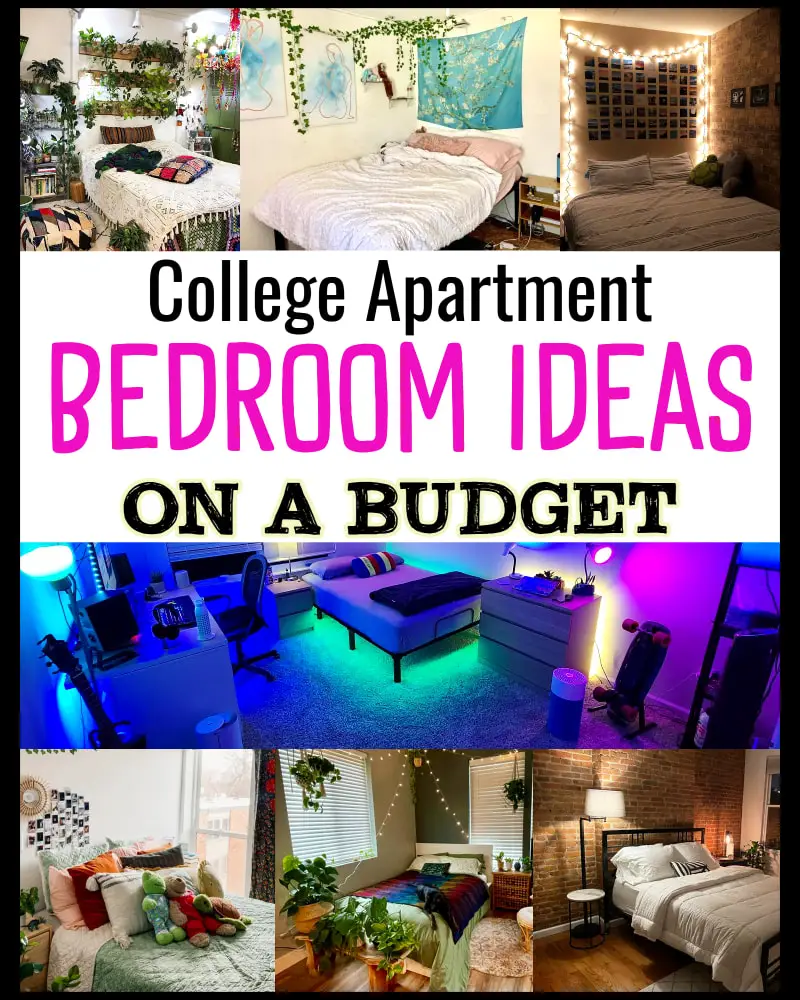 ---
Updated on February 5, 2023
posts may contain affiliate links -Enjoy and feel free to share with your friends!
---
Bedroom Decor Ideas… My FAVORITE! I could sit and look at chill bedroom decor ideas and comfy bedding sets all day long.
I'm a big fan of trendy aesthetic bedrooms with a BoHo twist and romantic chic bedroom decor ideas – I love the zen vibe to make my room my retreat.
Like this idea here: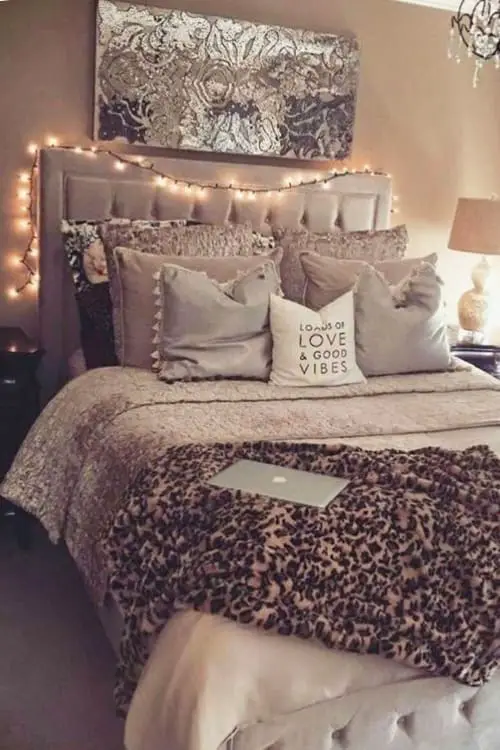 Or this super cute bedroom idea here: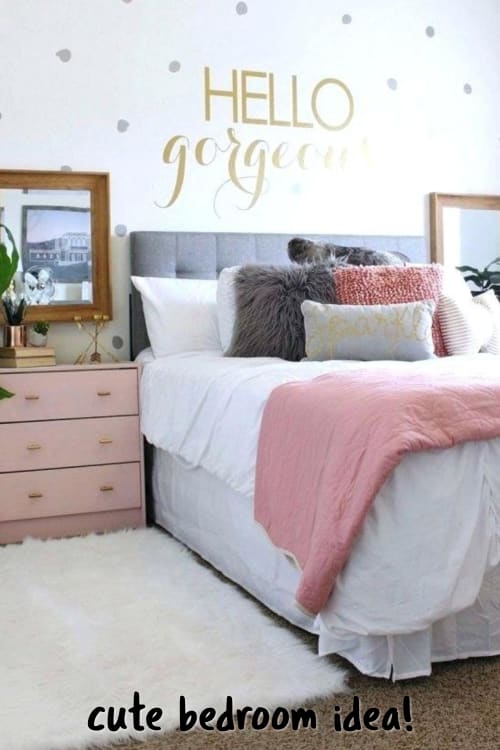 I LOVE decorating my bedroom with simple things like new bedding, new comforter, new throw pillows, etc etc. It's seriously an addiction!
But given my "champagne taste on a beer pocketbook" (HA!), I need to keep my small bedroom decorating ideas on a budget that works for me.
Did you know, there are LOTS of cute ways to decorate your room WITHOUT buying anything?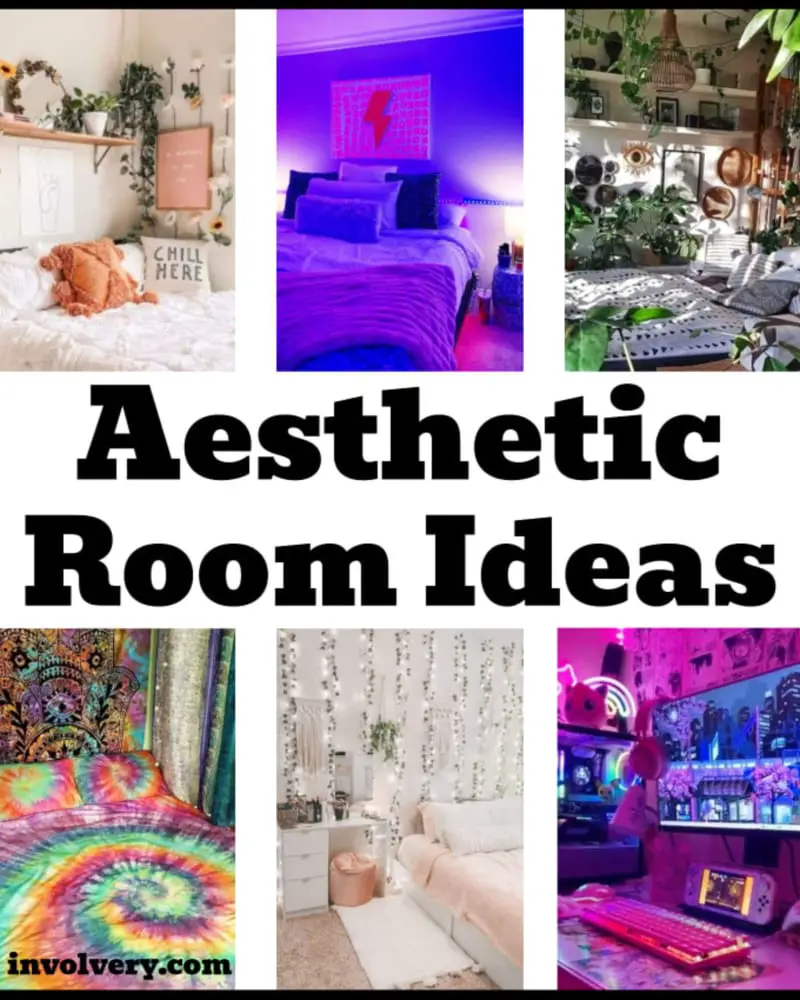 This is my latest bedroom redo plan – a "blush pink" bedroom (ie, 'dusty rose'?)
Oh my goodness, it's SO gorgeous!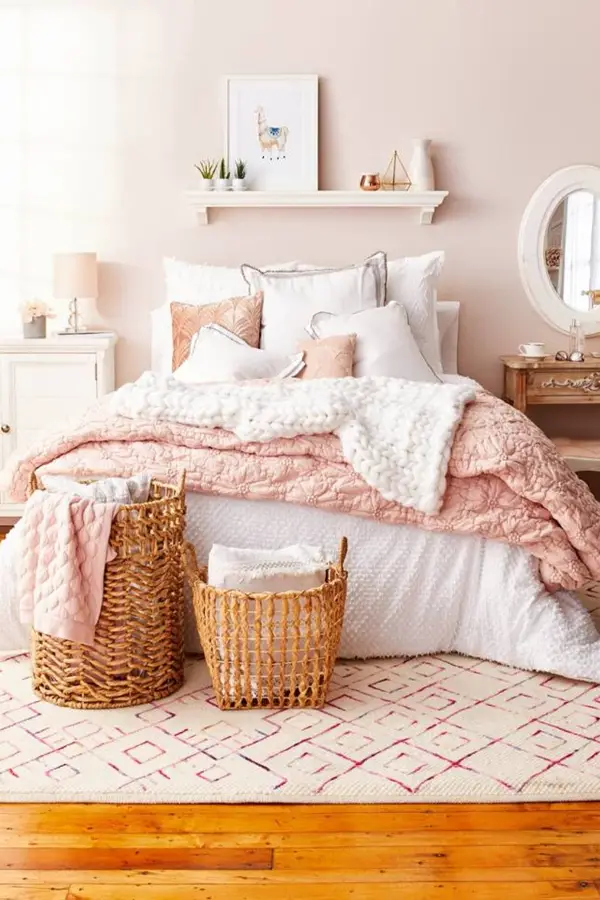 Isn't that bedding set GORGEOUS?
And that chunky knit throw – love it!
Such AMAZING deals!
Decorating YOUR Bedroom On A Budget?
If you're trying to decorate your apartment bedroom but you're on a budget, here are 5 simple tips to keep your bedroom makeover costs low:
1. Use what you have:
There's no need to go buy new furniture, fancy bedroom lighting, curtains, etc.
To keep your makeover within your budget, try and use what you already have and make it better.
Reorganize your furniture or repurpose old furniture into something new.
Another idea to save money when decorating your bedroom…
Use old sheets to make a new set of curtains. Repaint or refinish an item of furniture to create a "new" showcase item for your bedroom.
2. Throw it away:
Professional interior decorators (and Professional Organizers) both point out that most people are afraid to throw things out.
Having too much "stuff" in too little space is a recipe for decorating disaster, because your room will look like a cluttered mess.
3. Use your bedroom decorating budget wisely:
If you do have some money to spend on your bedroom makeover, try to use those budgeted dollars wisely by buying a single "showcase" item which your bedroom can revolve around.
Even an inexpensive new comforter set can draw eyes to that beautiful NEW item and the other stuff won't be such a focal point.
4. Use pops of color:
Pick your main one or two colors for your room and then get a few accent pieces in a bolder color to make the room POP and come alive.
For example, how this small apartment living room is decorated: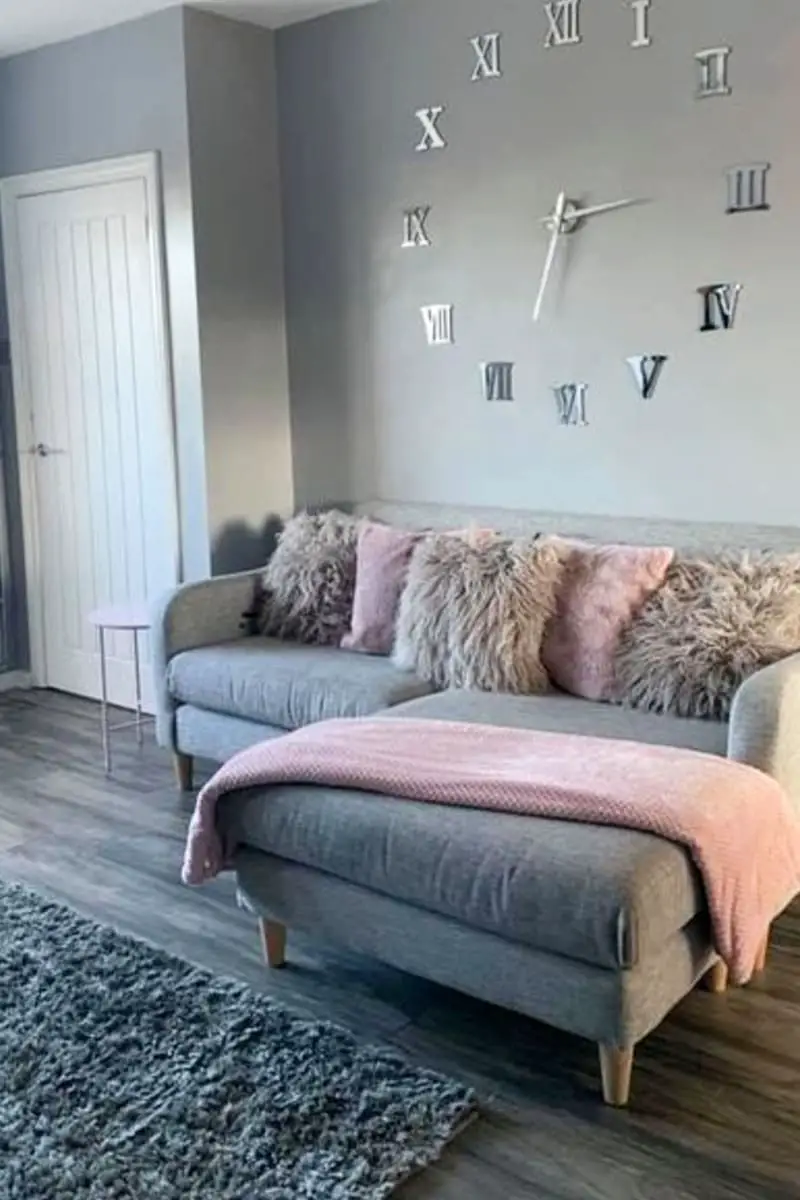 5. Keep it simple:
More DIY decorators (like myself) tend to over-complicate the bedroom makeover process and try to throw a whole lot of various decor ideas into that one bedroom space.
To avoid your bedroom looking like a mis-matched chaotic mess, keep things simple.
Like THIS awesome bedroom: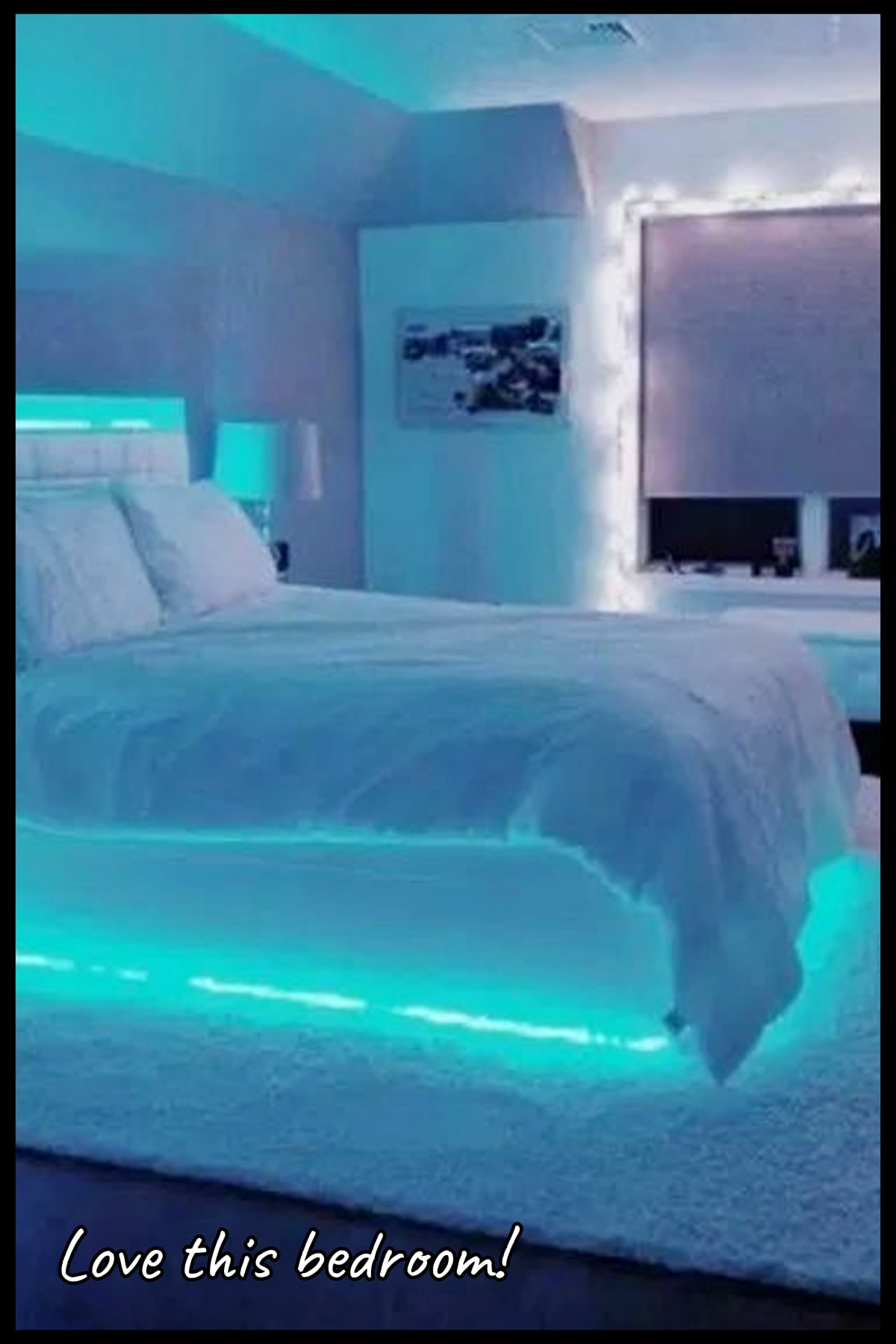 Simple white bedding, minimal decor and STUFF…and LED lights for that awesome aesthetic – just perfect!
Above all, make sure your room is neat and clean – THAT will make any bedroom look even more beautiful!
6. Make Sure You Have a Good Packing List
If you're moving into your first college apartment, you need to have checklists of what you'll need.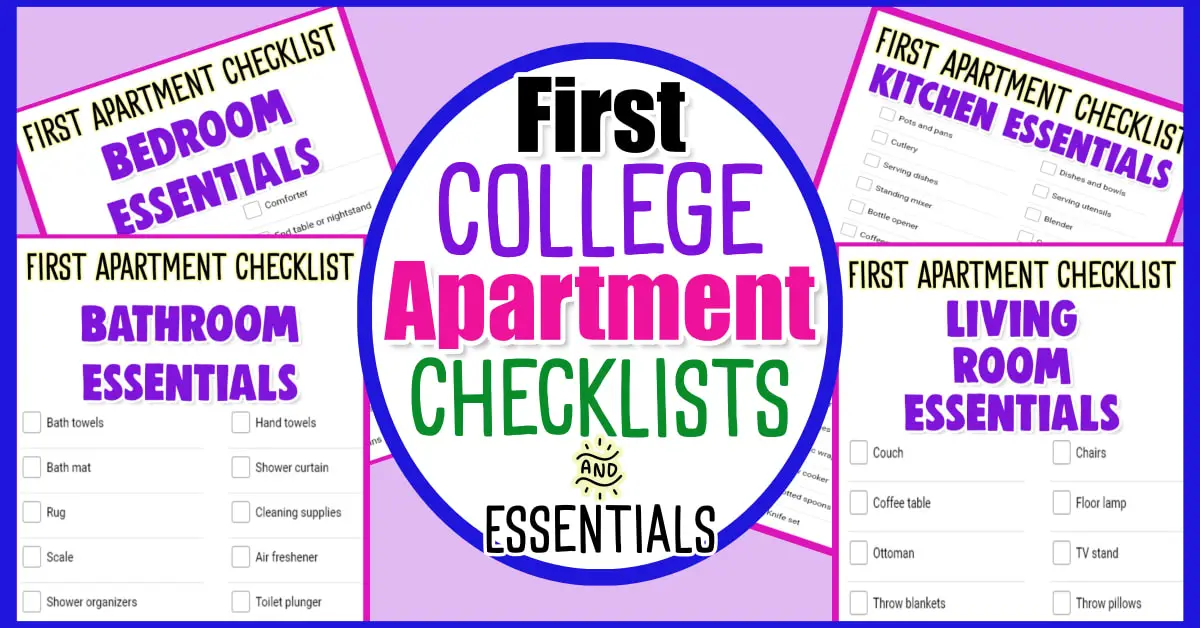 Make A Small Bedroom Look Bigger
If you have a small bedroom, you're probably like me and always looking for how to make that small bedroom look bigger – and FEEL bigger.
Here are some simple tips to make a small room appear bigger:
1 – Get Rid of the CLUTTER!
A cluttered always looks small – all there is to it. If you simply have TOO MUCH STUFF, get rid of what you can and then use some creative storage solutions for small bedrooms like these ideas.
2 – Use Lighter/Bright Colors
Dark wall colors and decor colors tend to make a room look smaller, so if you want your bedroom to feel open and bigger, use lighter/brighter colors.
3 – Keep Decor Items Coordinated
Lots of mismatched bold colors can make a room feel cluttered and small – so keep it simple and matched.
4- Use Mirrors
An inexpensive mirror on your bedroom wall can really open up the space and make your room appear larger than it is.
5 – Look UP
Try hard to not use up all your floor space in your bedroom; instead, look UP to create more storage space with floating shelves and other small space storage solutions like these: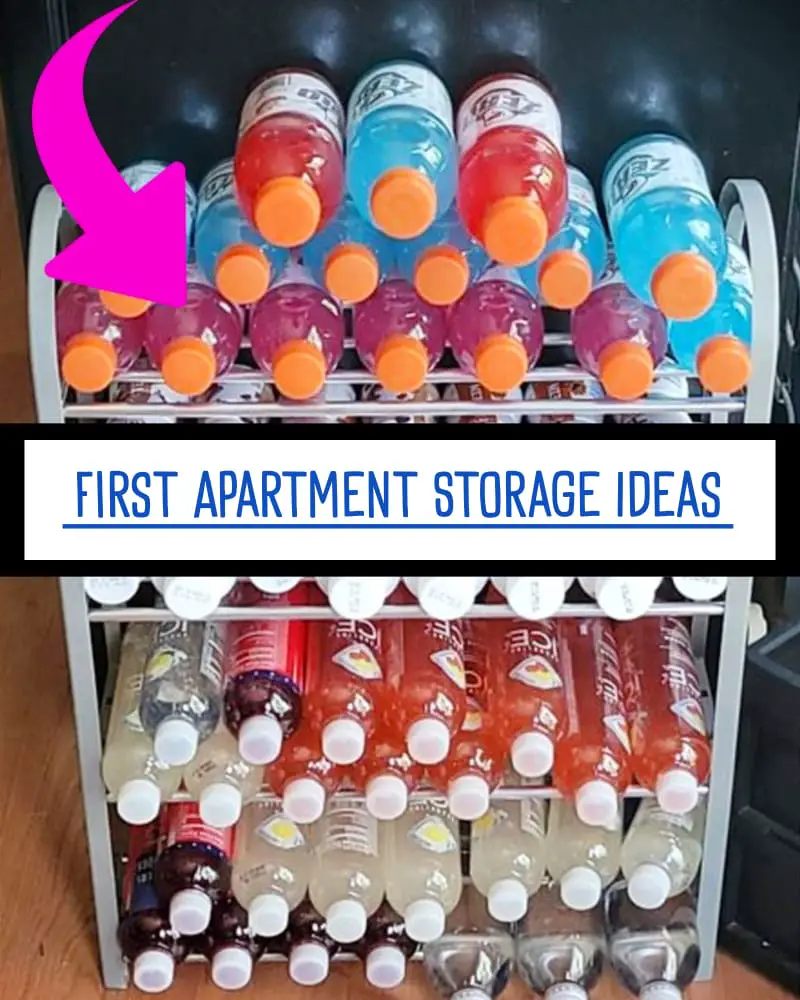 Decorating Styles
When it's time to decorate your apartment bedroom, you'll need to come up with some sort of decor style that YOU like.
Here are some places to find decorating inspiration and aesthetic styles to decorate YOUR bedroom no matter what your budget is.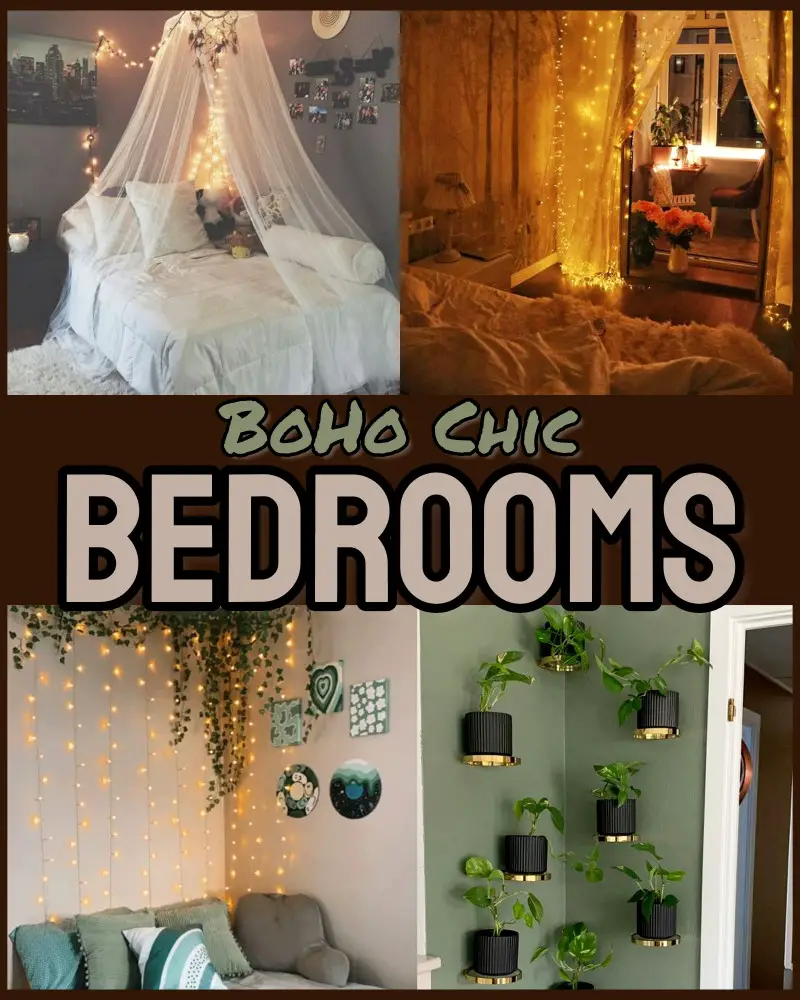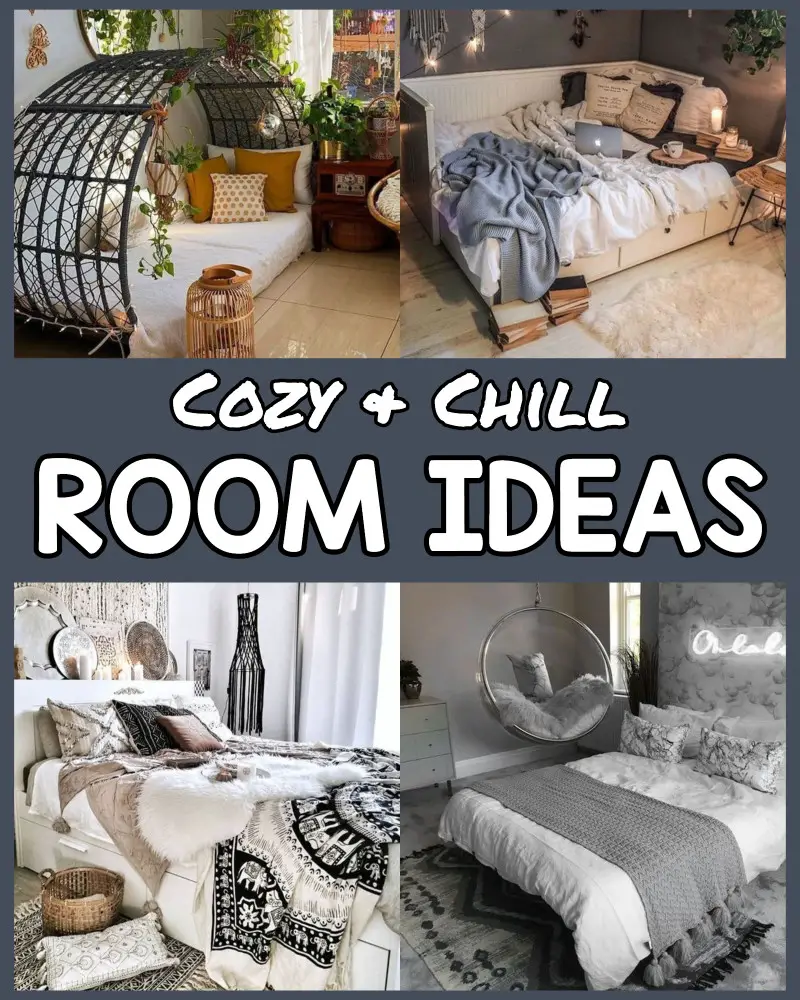 Comforter Sets I LOVE
This is the page I use to keep up with all the beautiful new bedding sets available and see all the best deals right away.
Like these gray and yellow bedroom ideas: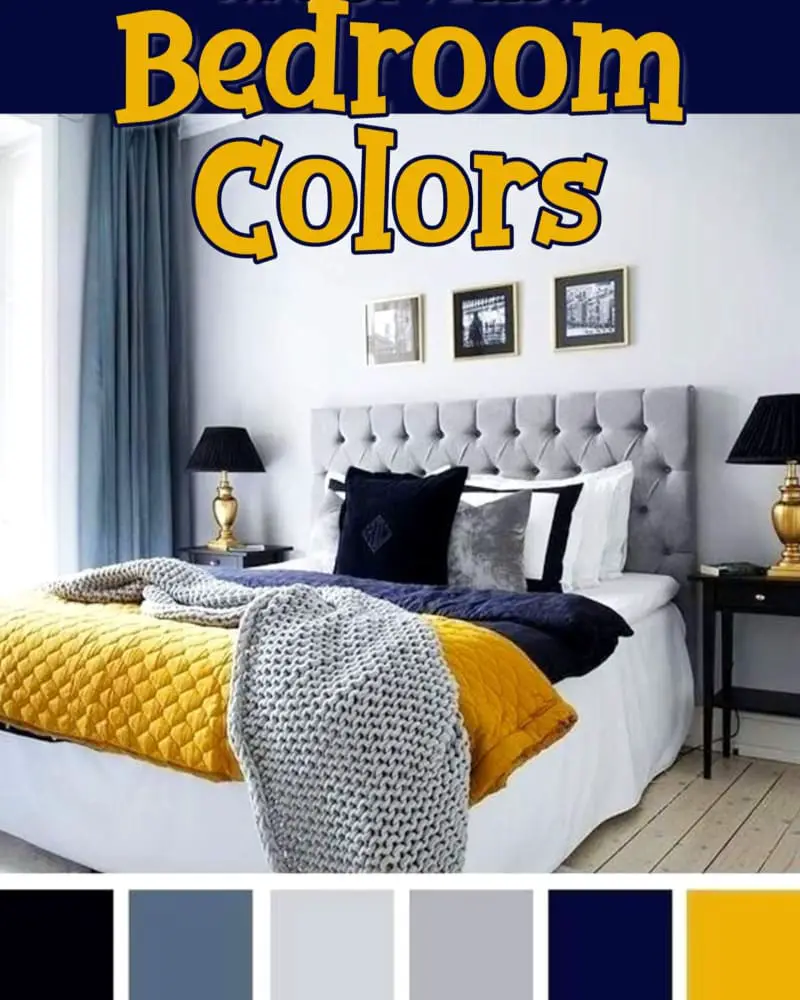 Feel free to browse this page as much as you want (from what I understand, I'm not the only one who loves beautiful bedrooms…lol).
It updates all the time and automatically – if you want to come back often, go ahead and bookmark it, share it, pin it… whatever works for you so you remember where this page is.
If you see something you like, you can click the picture for more details, check prices, read reviews, etc.
Last updated on November 26, 2023 12:15 am
More Apartment Decorating Ideas