---
Unique Ideas for a Co-Ed "Jack and Jill" Baby Shower –
Need ideas for an outdoor "joint" baby shower for the women AND the men? Co-Ed baby showers (couples baby showers) are always such a fun way to get the guys involved too. There are so many cute ideas for an outdoor "Jack and Jill" baby shower or cookout party! Let's take a look at some of my favorite couples baby shower food ideas, co-ed baby shower decorations, games and more.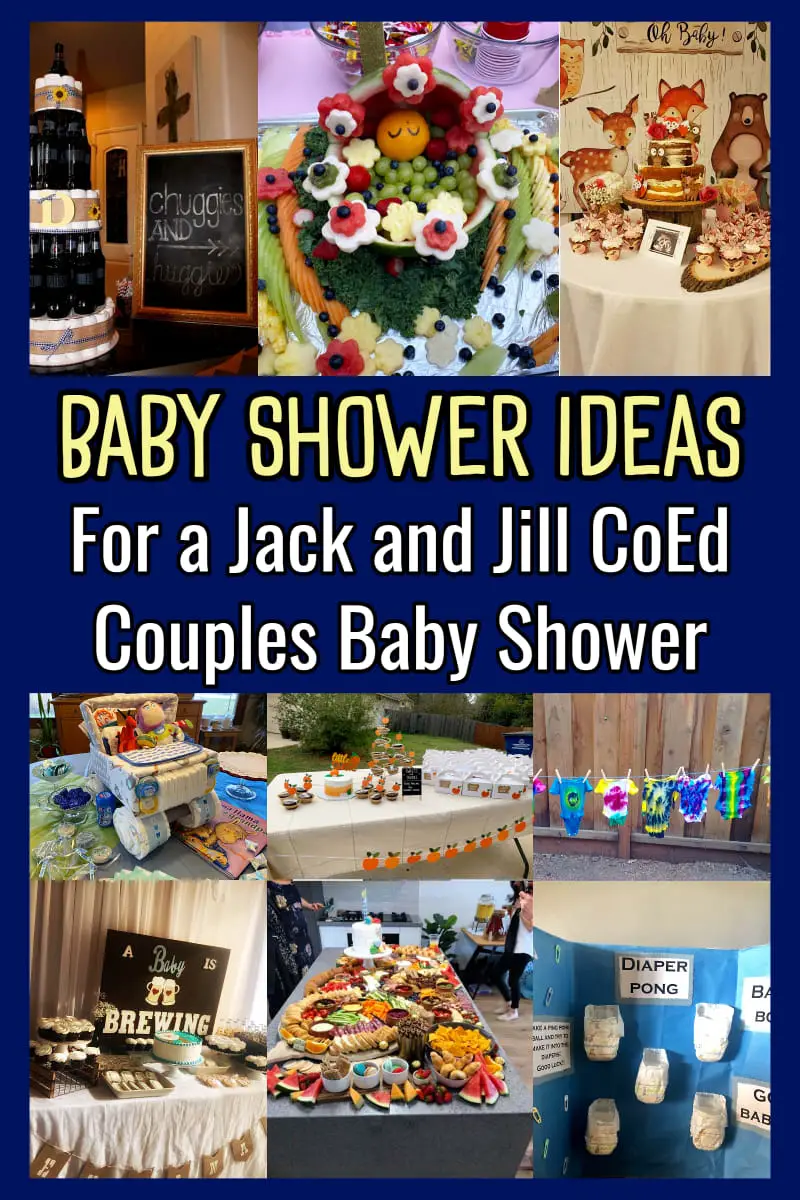 ---
Updated on July 25, 2022
posts may contain affiliate links -Enjoy and feel free to share with your friends!
---
The times are a-changin'…
Baby Showers aren't just for women anymore. Including the father and his friends by having a "Co-Ed" baby shower makes the festivities even more meaningful and exciting. There are many Jack and Jill themes that the parents-to-be can be showered with when throwing the perfect couples baby shower.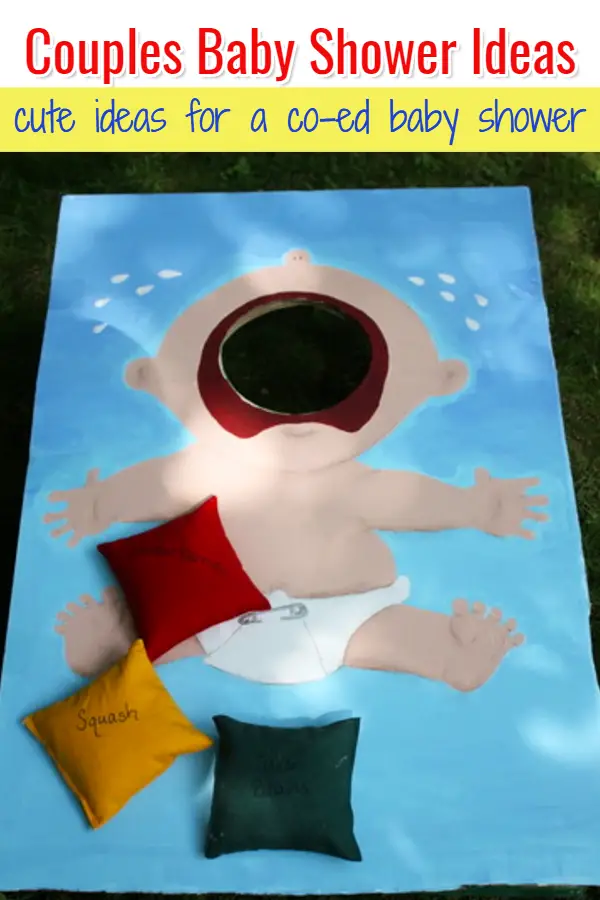 What To Call a Co-Ed Baby Shower?
When both the women AND men are invited to a joint baby shower, many call it a "couples baby shower" or a "Co-Ed baby shower" or a "Jack and Jill baby shower".
My husband and I were recently invited to a CoEd baby shower they called "Baby, Beer and Burgers"
Was a lot of fun for both the women AND for the guys!
Our college friends did a "Buck and Doe" baby shower with a whole "A Baby Is Brewing" theme that was probably the best CoEd baby shower I've been to.
We even did a gift basket raffle to help the new parents raise some much needed money for their impending bundle of joy (and expenses haha!)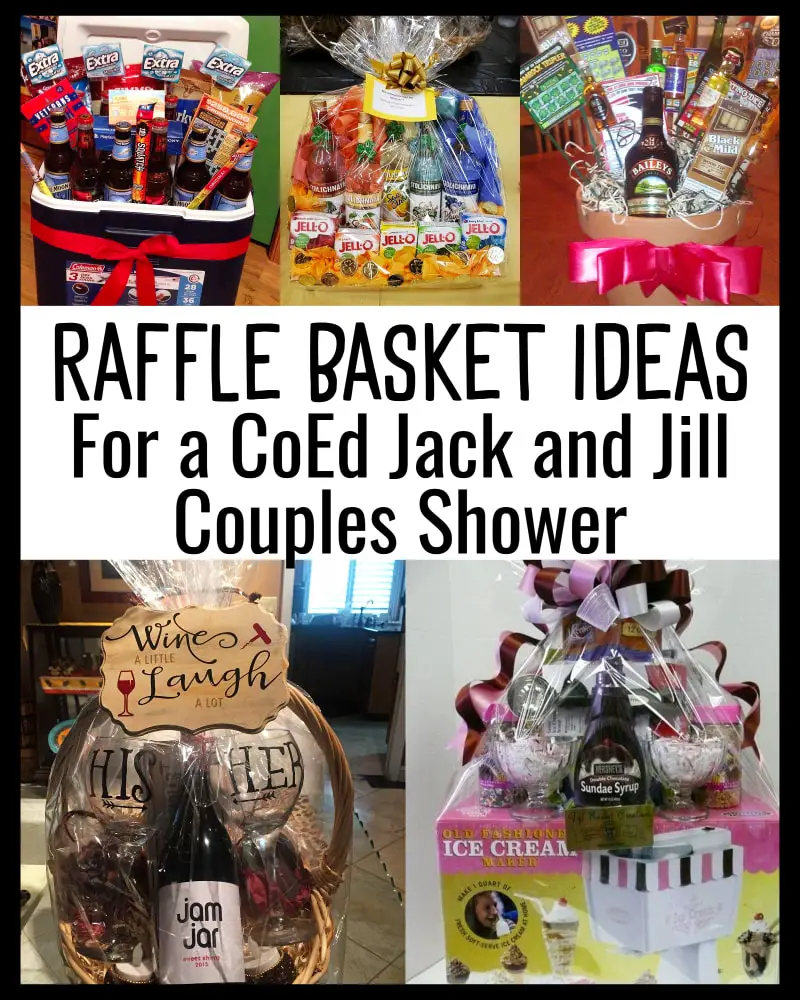 Whatever you decide to call it, make sure your joint couples baby shower…
Goes EASY on the pink and other cutesy pastel colors
Has "guy-friendly" invitations to make sure the guys really DO feel welcome and included
Keep the guys in mind with your co-ed baby shower favors and decorations
Make sure your baby shower games truly include the guys
Have the dad-to-be help open the gifts too
Have LOTS of FOOD (and beer, if you're comfortable with it)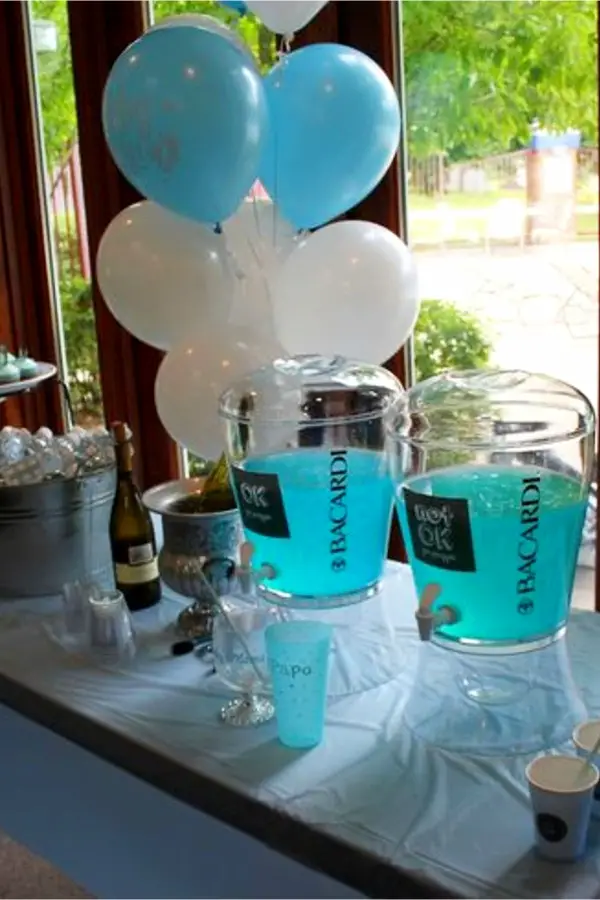 The first is a traditional Bar-B-Q. Guys love to stand by the grill and throw back some cold ones. If you're having your couples baby shower in the summer, here are some great ideas for summer BBQ food.
---
☑
Big Baby Shower Tip!
Running out of ice is BAD when you're hosting any type of party!
---
You can have a variety of summer salads, chips and dips and burger toppings brought to the shower. This makes less work for the host couple. Topped off with a gorgeous shower cake, the food is taken care of instantly.
---
☑ Need Easy Ideas?
---
Another theme for a couples baby shower can be "Ultimate Italian". Boil up some pasta. Simmer a huge pot of Marinara sauce and have ample meatballs on the side for the meat lovers, and you are set. Once again, don't hesitate for your guests to bring salads and Italian garlic breads. Too make this meal even easier, many Italian restaurants offer affordable take away for large parties. Add a baby shower cake and you are on your way to an enjoyable evening!
---
☑ Cute Baby Shower Idea!
---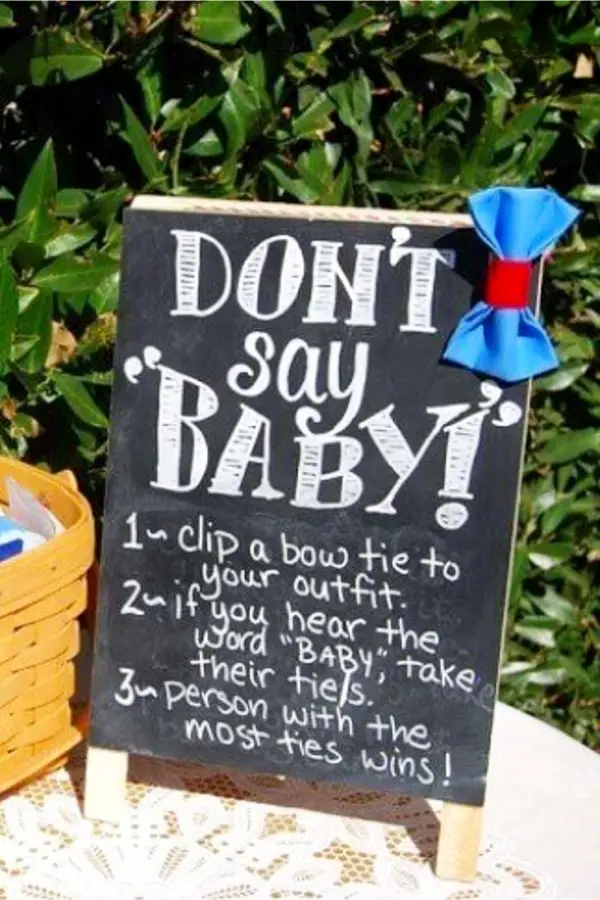 As for the traditional baby shower games, it is usually wise to keep them to a minimum. Sometimes these hilarious games make a few of the guys a bit uncomfortable. The idea is to make sure that everyone has a fabulous time.
When you announce, "The baby shower games will start in two minutes!", many of the guys will be sinking in their seats or sneaking out the backdoor to get some fresh air and away from the "girly stuff" – you MUST include the guys too!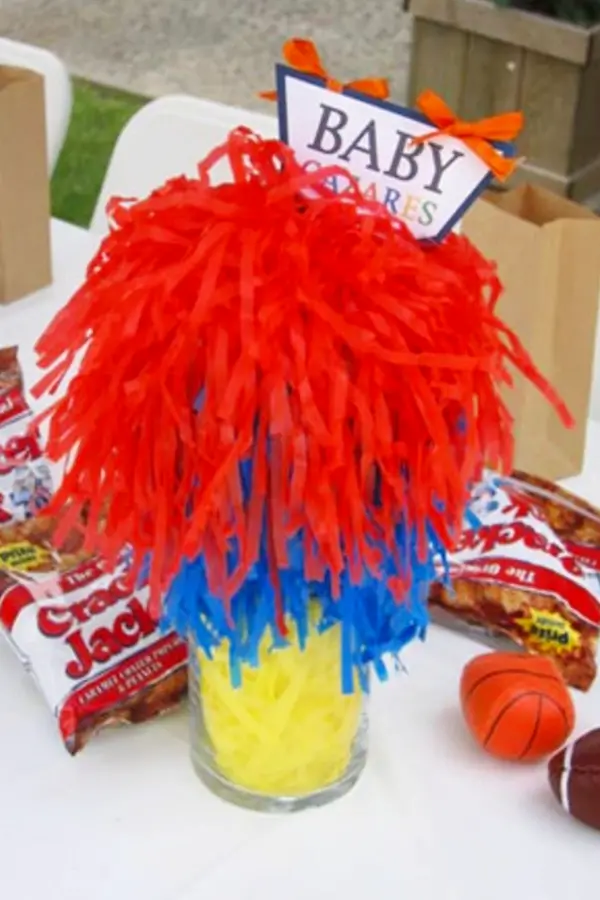 Keep the tradition of opening baby shower gifts, but make sure there is something for the new dad. New dad tool kits are always hugely popular. In a cloth tool belt include everything he will need to survive the first few diaper changes. Include diapers, wipes, disposable gloves and a clip for the nose. Often times, lab type goggles make a great statement also. A finishing touch that gets affirming laughs from the male crowd would be a few of the new dad's favorite ale. He may need it.
---
---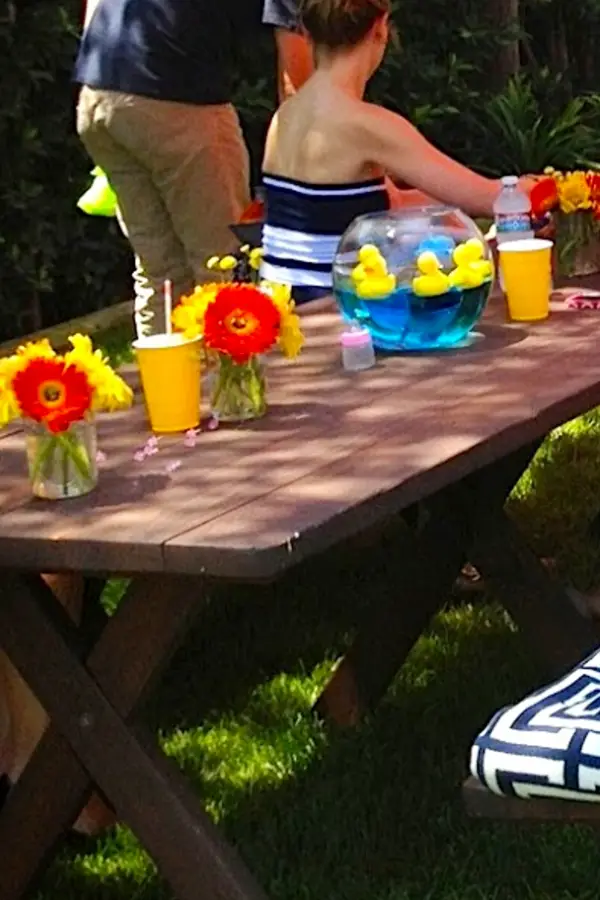 The next time you are in charge of a baby shower, consider getting everyone involved. By having a couples baby shower, you will take the mystique of the traditional ladies baby shower and make guys less fearful of the joyful event.
In fact, they will end up having a GREAT time!