---
The best Velveeta recipes you've never tried! From easy dinners and soups to appetizers and hot dips, these simple recipes using Velveeta block cheese and quick, easy and CHEAP… and sure to be your new Go To recipes when you've got a block of cheese and a few other ingredients.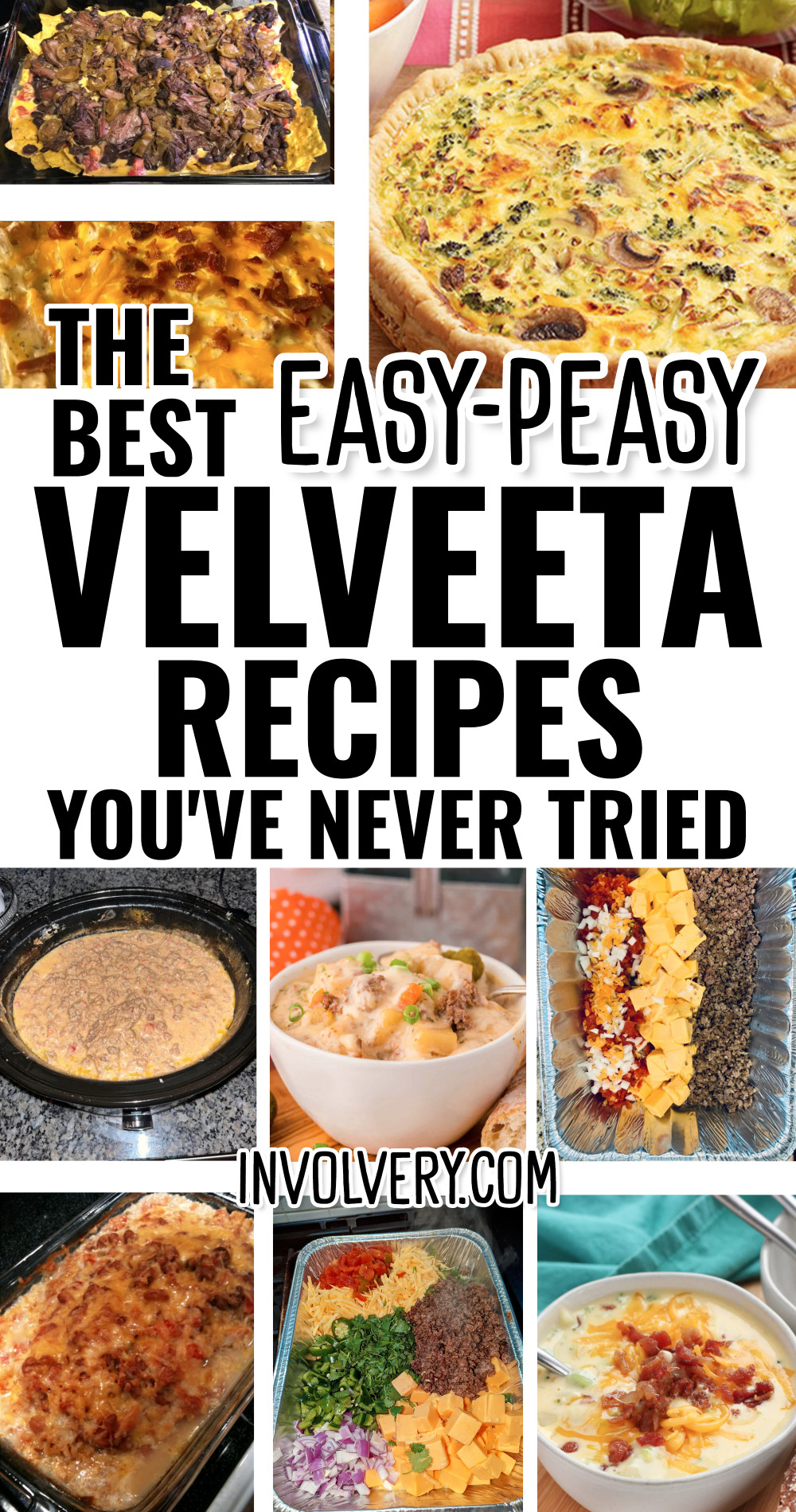 ---
Updated on October 27, 2023
posts may contain affiliate links -Enjoy and feel free to share with your friends!
---
Recipes With Velveeta
So you've got that box of Velveeta cheese – what should you MAKE with it? Turns out, that magical hunk of melty cheese is a VERY versatile ingredient in ALL kinds of recipes! You can make soup, nachos with queso, casseroles, appetizers, breakfast and so much more! Let me show you MY favorite, and truly unique, Velveeta cheese recipes that my family LOVES!
 Casseroles, Appetizers & More Recipes✅ I Found It Here Kraft Velveeta Incredibly Easy Recipes✅ I Found It Here
Velveeta Rotel Chicken Casserole
This simple Velveeta casserole comes together quickly and gets dinner on the table FAST.
Ingredients call for: chicken tenderloins, Velveeta, Rotel, Yogurt, chili powder and Fritos with optional additional ingredients being rice and beans.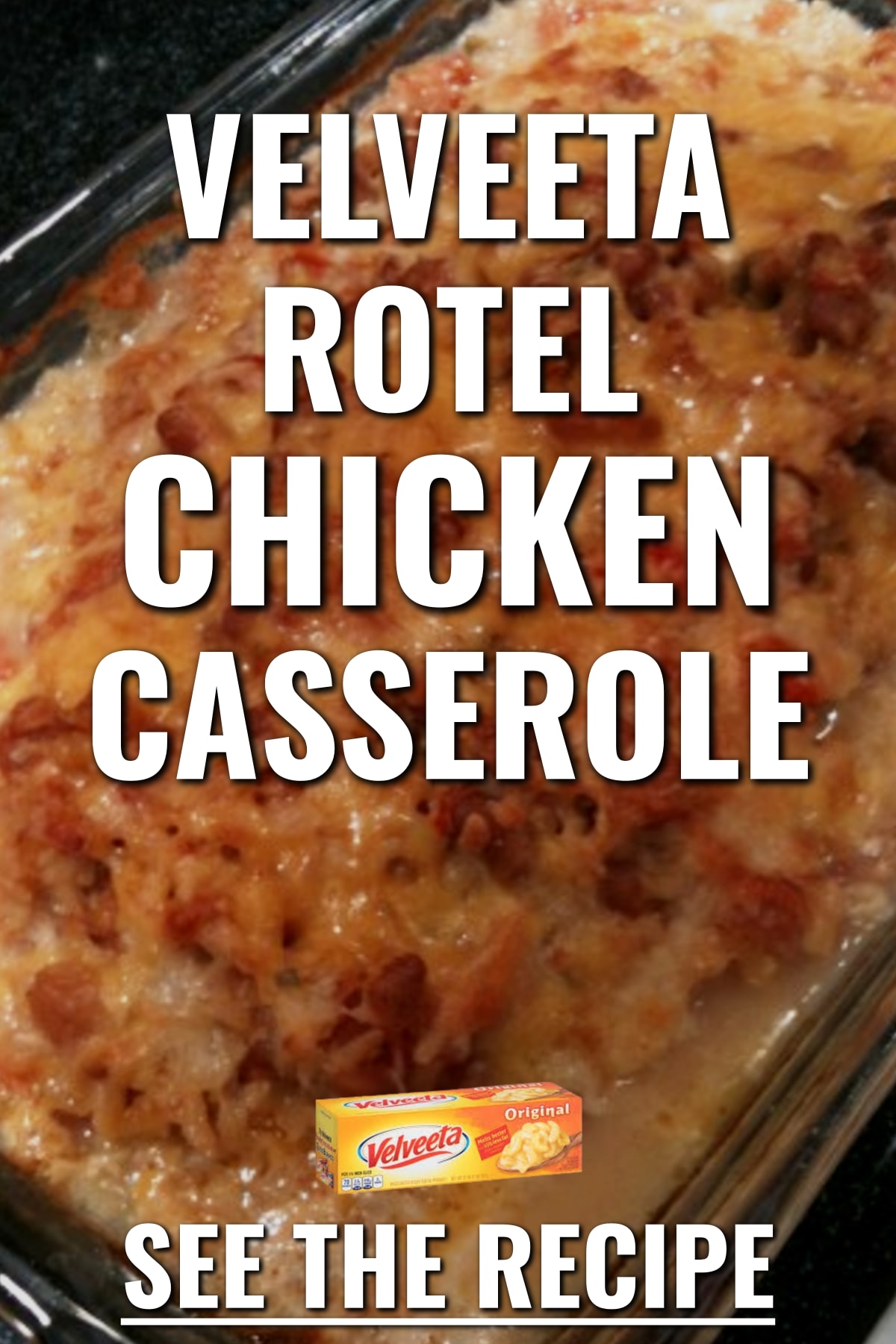 Note about using yogurt in this recipe…
My first impression was YUCK – but it was really good. However, I've been using sour cream instead of yogurt AND I used full chicken breasts instead of tenderloins. While that changed my cooking time a bit to allow the large chicken pieces to fully cook, it was WAY better than the original recipe.
Velveeta Rotel Hamburger Cheese Dip
This unique Velveeta cheese dip recipe has been made in THIS house thousands of times (ok, not THOUSANDS, but a LOT!)
The step by step directions (with pictures) are found on my Make Ahead Crockpot Appetizer Recipes page here – just 3 simple ingredients dumped in your slow cooker.
Can it get easier than that?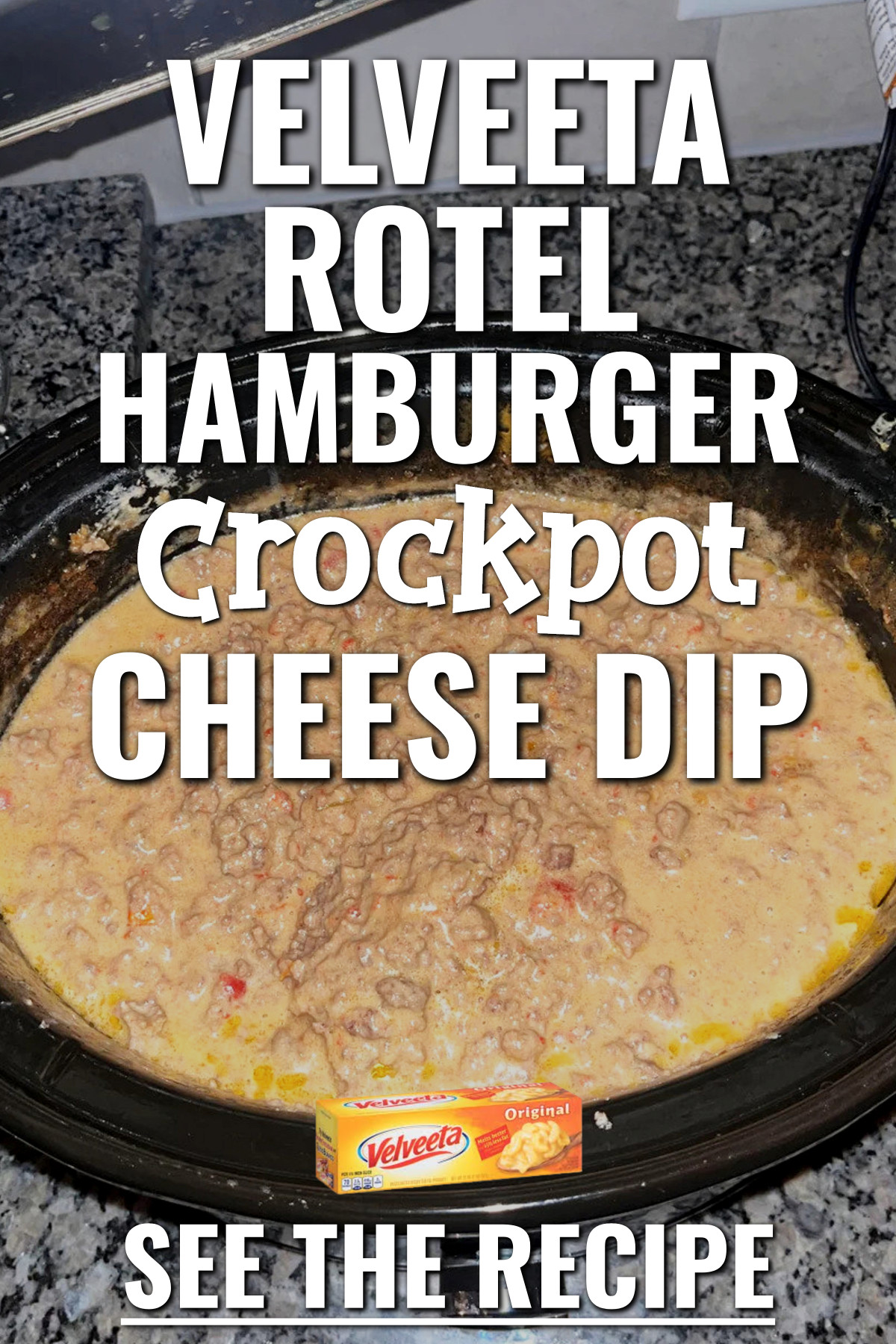 Now, my husband swears HIS way of making this Velveeta Dip is better than any other recipe you'll try (and while he's right, we don't want him to get a big head haha!).
My husband's "secret" is to use Jimmy Dean Hot Sausage instead of ground beef AND he seasons the browned sausage with a pack of taco mix.
It really DOES make a huge difference – but the basic 3-ingredient recipe is addictingly delicious too.
Velveeta Chicken Spaghetti Casserole
If you're going to a potluck supper at church, this is a MUST MAKE dish! It is a SERIOUS crowd pleaser and can feed a large group.
This is a unique version of the Old School Velveeta recipes that used to be printed on the box… but better.
Velveeta cheese, chicken, pasta, BACON, Rotel, canned soup and a few other simple ingredients all baked in a 13×9 casserole dish to make a filling, cheesy casserole bake that NO ONE can resist!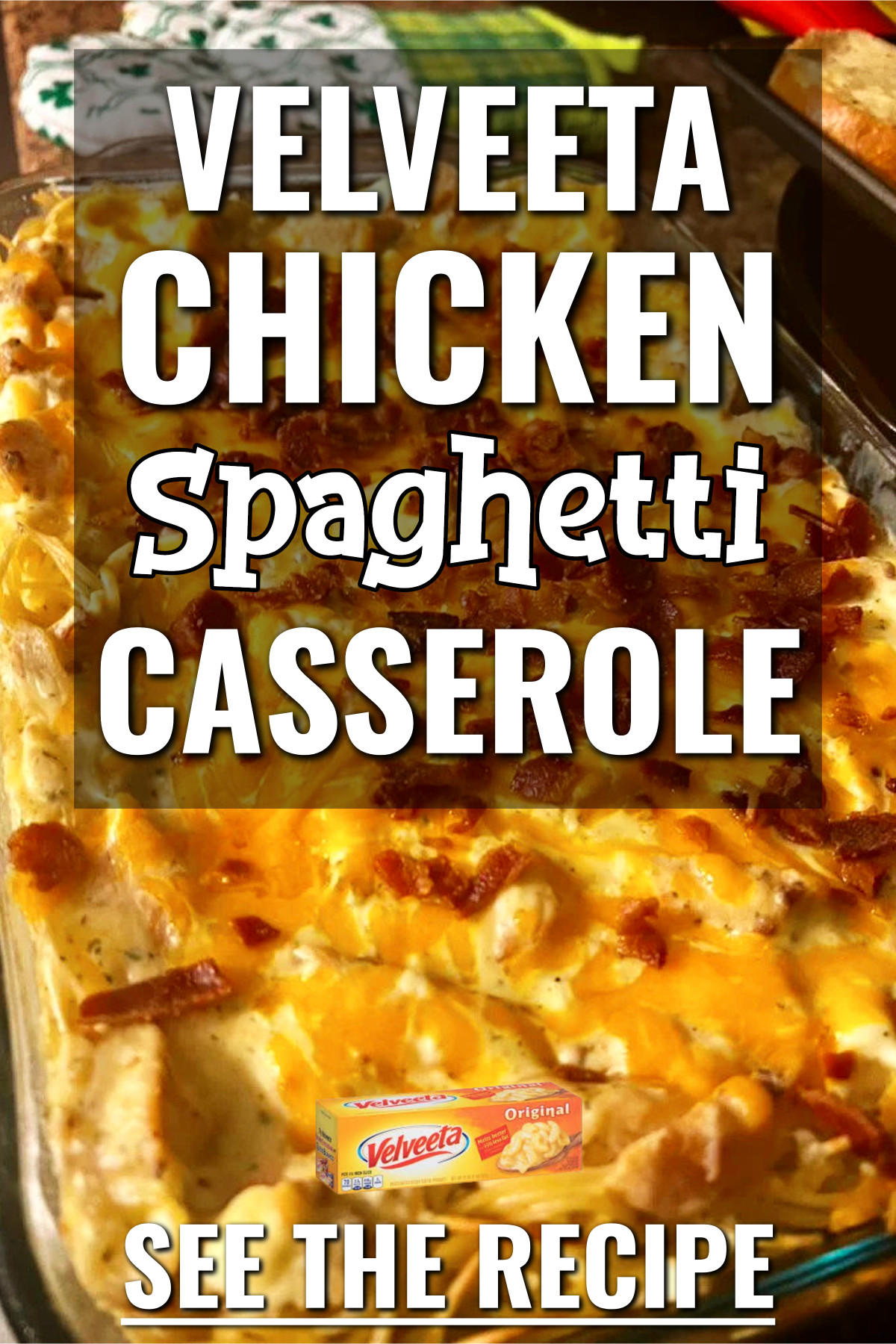 The great part of this recipe is how versatile it is – you can used leftover shredded chicken, Rotisserie chicken or fresh chicken which is great for busy weeknights.
I've also added leftover hamburger meat instead of chicken and it was really good!
Mississippi Pot Roast Nachos
Now this next Velveeta recipe is truly unique – and kinda unusual, but lordy – it looks YUM!
These Mississippi Pot Roast Nachos use leftover pot roast, Velveeta cheese, Rotel and beans all cooked together over tortilla chips for a cheap and cheesy snack for game days or ANY day.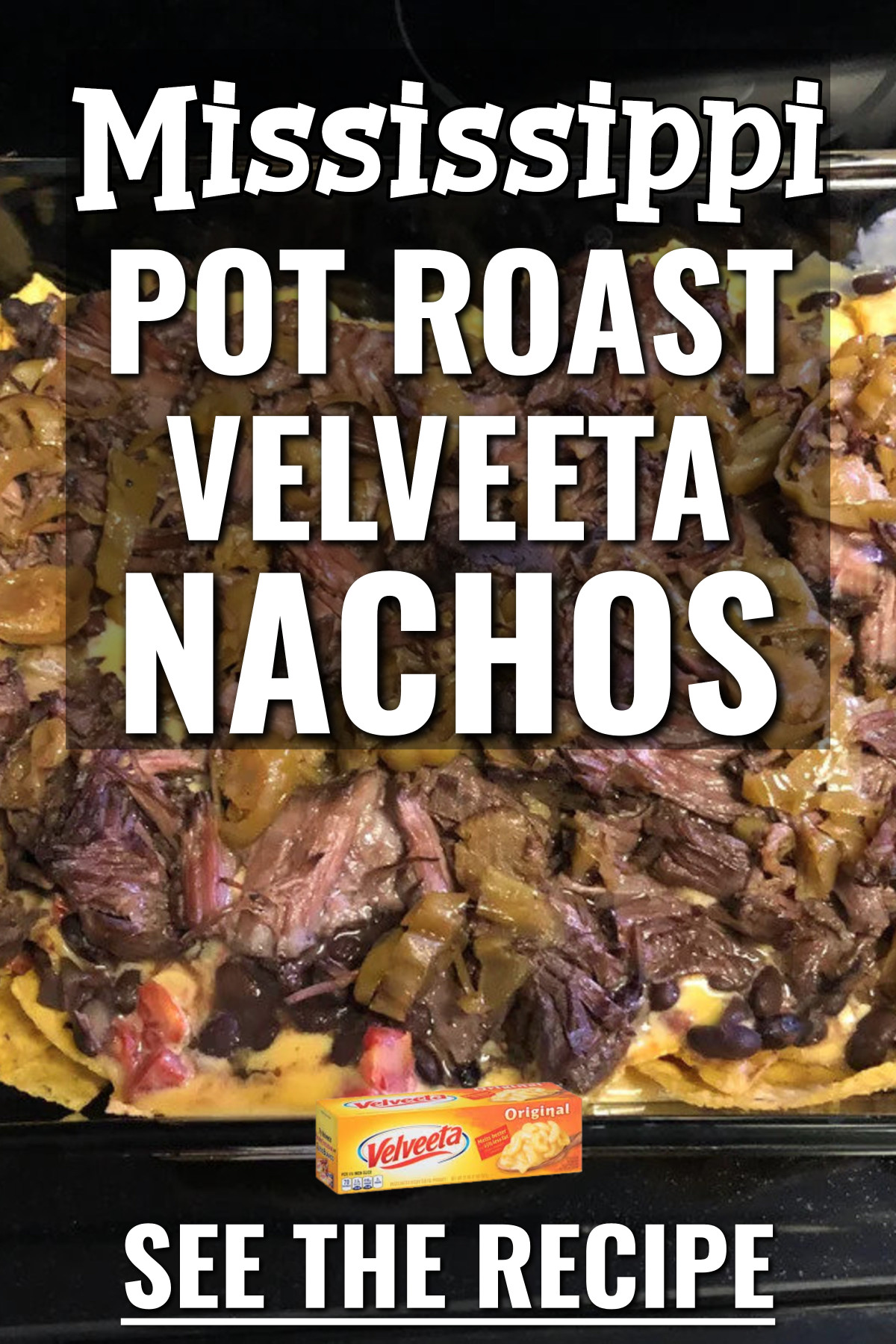 If you say anything with the word "nachos" in it around here, the crowd goes crazy and it becomes an immediate MUST MAKE NOW idea.
My only question is… who in the world has leftover pot roast? When I make it, that sh*t is GONE in a heartbeat lol!
Smoked Cream Cheese Velveeta Queso
First off, let me tell you that *I* have not made this type of Velveeta queso, but I've eaten it at a few parties and it is DELICIOUS.
The whole "smoked" cream cheese thing is new to me, but it's really good and worth the effort.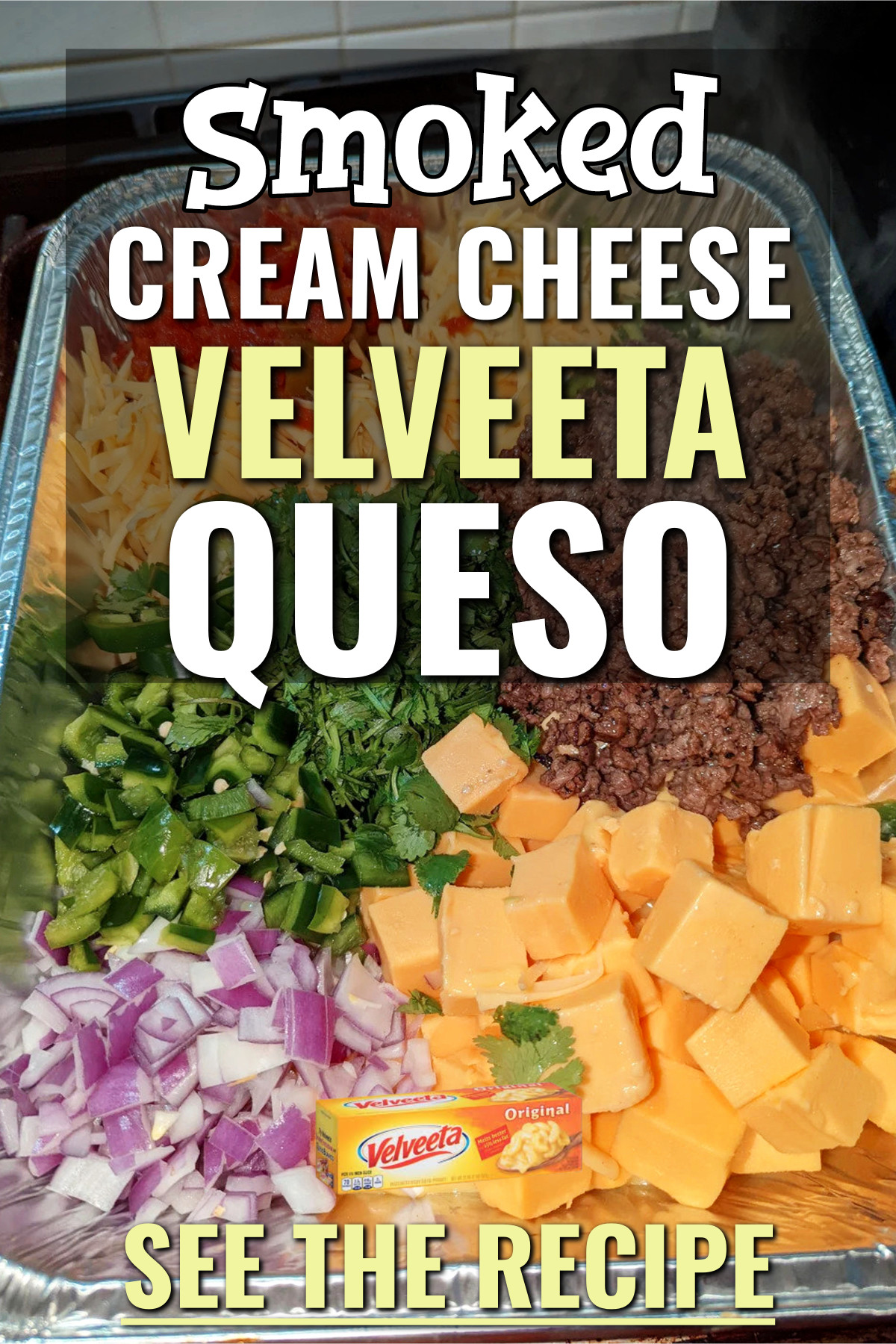 To be honest, I had never heard of smoked cream cheese before, but it's totally a thing – almost a cult-like thing lol!
In short, you put a block of cream cheese on a rack or in a Pyrex dish, season it, and slow cook it in a smoker for an hour or two at 225 degrees or so.
Interesting – regardless, the dip is REALLY good.
Sausage Beer Velveeta Queso Dip
Beer, Sausage and Velveeta queso cheese dip? Yes please! What a perfect Game Day party food, right?!?!
Ingredients call for Velveeta, browned sausage, Rotel, onion, habanero peppers, cheddar and 2 cans of beer or your favorite pale Ale.
Now, this recipe was intended to be another one of those smoker queso dips, but turns out – you can just dump all the ingredients in your crock pot slow cooker and it's just as good (and a TON easier!)
Gotta love EASY Crockpot Appetizers, they're the BEST!
If you don't like your Queso cheese dip extra spicy hot, just leave out the habaneros.
If you like things a little spicy hot, leave out the habanero peppers and use the spicy version of Rotel.
Velveeta Breakfast Pizza
This next easy Velveeta recipe is from the good folks at Kraft – and it is TOTALLY worth a try!
This breakfast "pizza" is like a quiche but much easier to make.
Ingredients include eggs, milk, velveeta, green onions, mushrooms and broccoli all baked into a refrigerated pie crust – which makes putting this together a breeze.
Naturally, you can add other veggies or leave out the ones you don't like (we're not onion eaters 'round here so those were totally NOT put in it haha!)
You can bake this in a pie plate or in a 2-quart casserole dish.
Broccoli Potato Soup
It's amazing to me that just a few simple ingredients and some Velveeta cheese can turn into a soup THIS good.
Ingredients call for 2 large potatoes, onion, water, cream of chicken soup, frozen broccoli, bacon and Velveeta.
I already told you that onions are a hard NO in my house so I leave them out.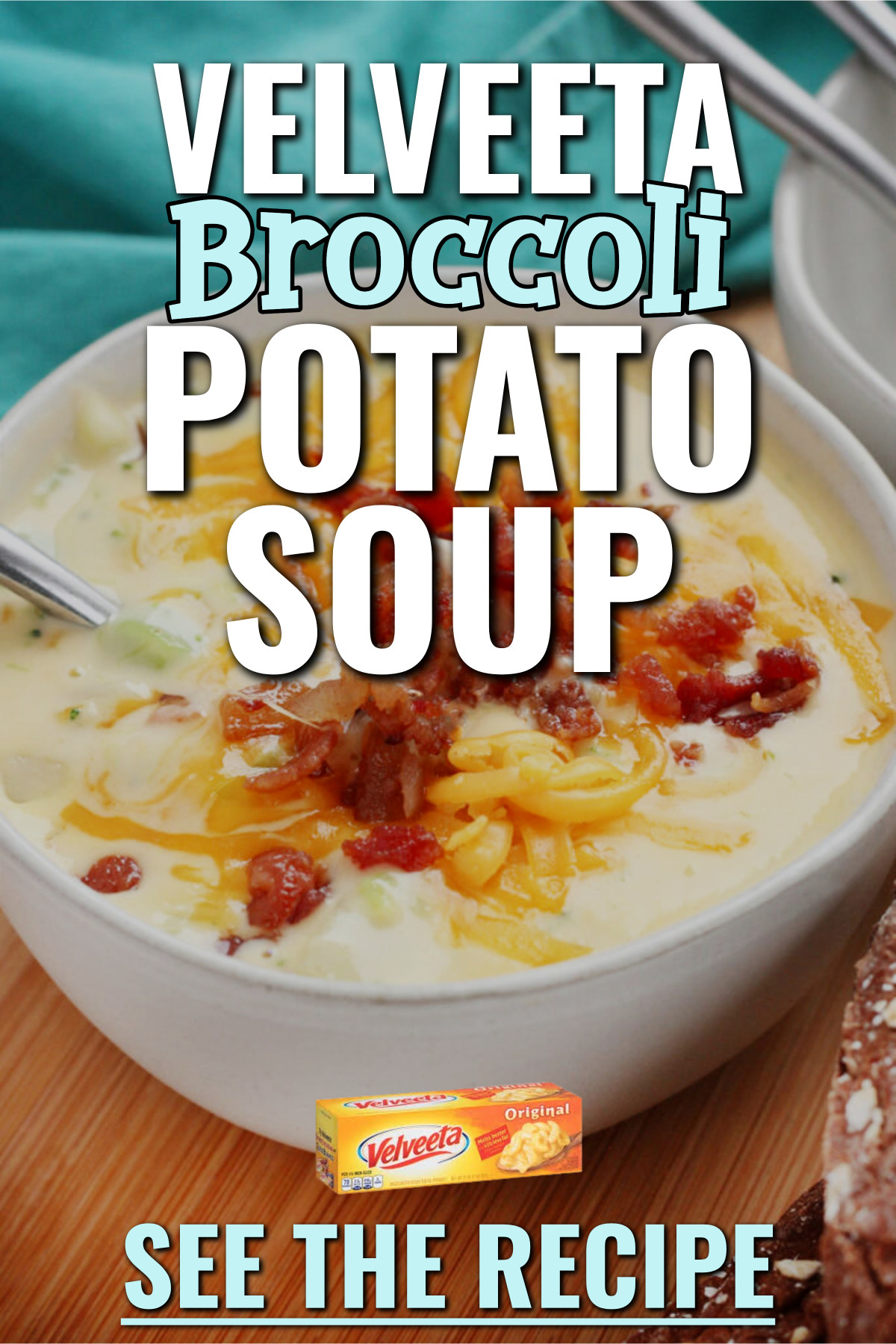 Now, when the "youngs" are here eating with us, I have to leave out the broccoli too – there's no sneaking green vegetables of ANY kind into ANY food when they're around lol!
And it tastes just like my grandmother's homemade potato soup she made me as a kid every winter – so yummy and comforting!
Crockpot Cheeseburger Soup
This crockpot cheeseburger soup is a base of Velveeta cheese with ground beef, onions, carrots, celery, potatoes, chicken broth, cream cheese and a few other ingredients that are all dumped into your slow cooker for a make ahead dinner any night of the week.
Best of all – it is DELICIOUS!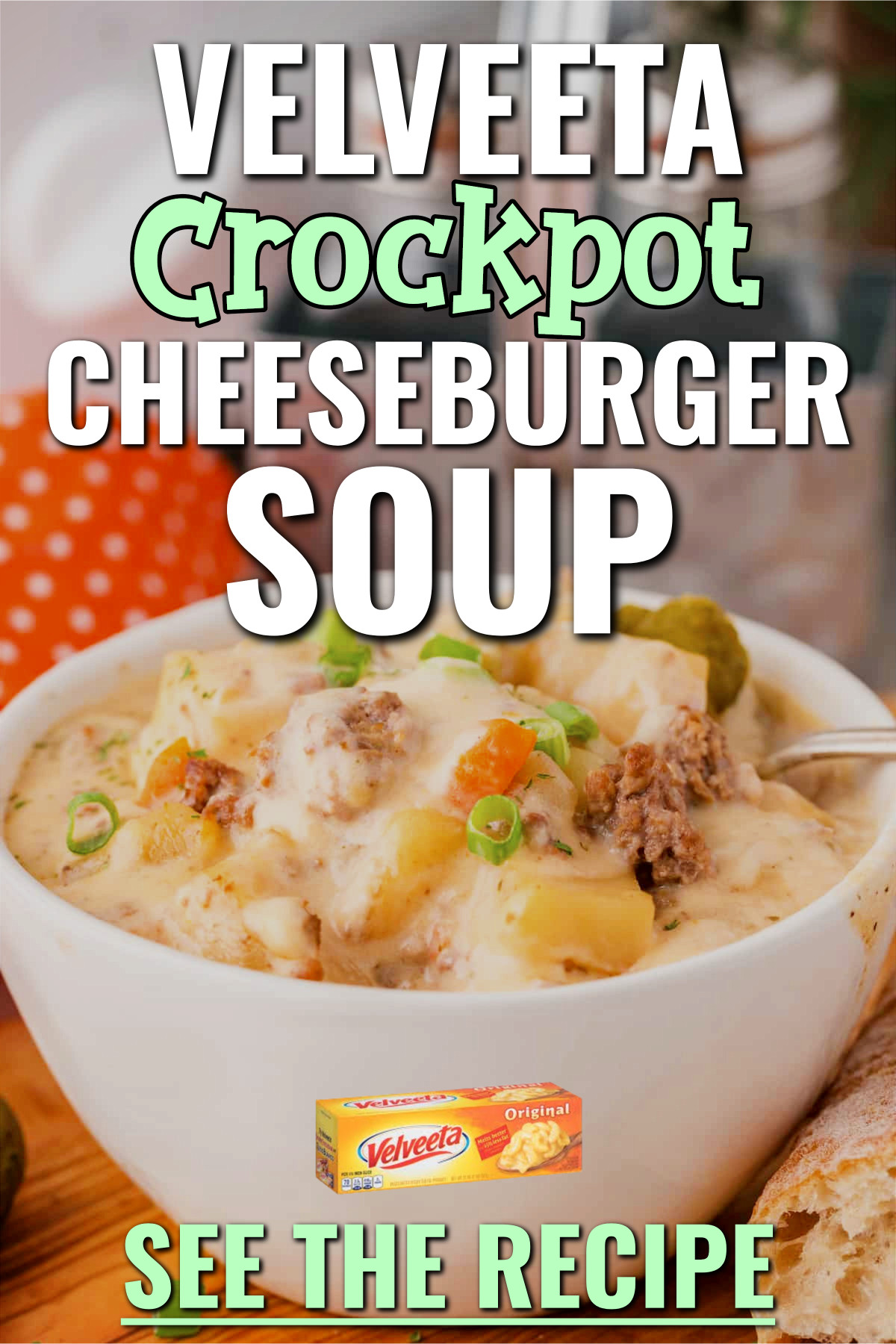 I've messed around with this recipe a few times to make it a bit easier to throw together, but honestly, it is perfect just as the recipe is and worth the few extra steps to make a big ol' crock of it (makes for an AMAZING dinner with leftovers too – something about soups and stews… they taste even better the next day!)
Hashbrown Breakfast Casserole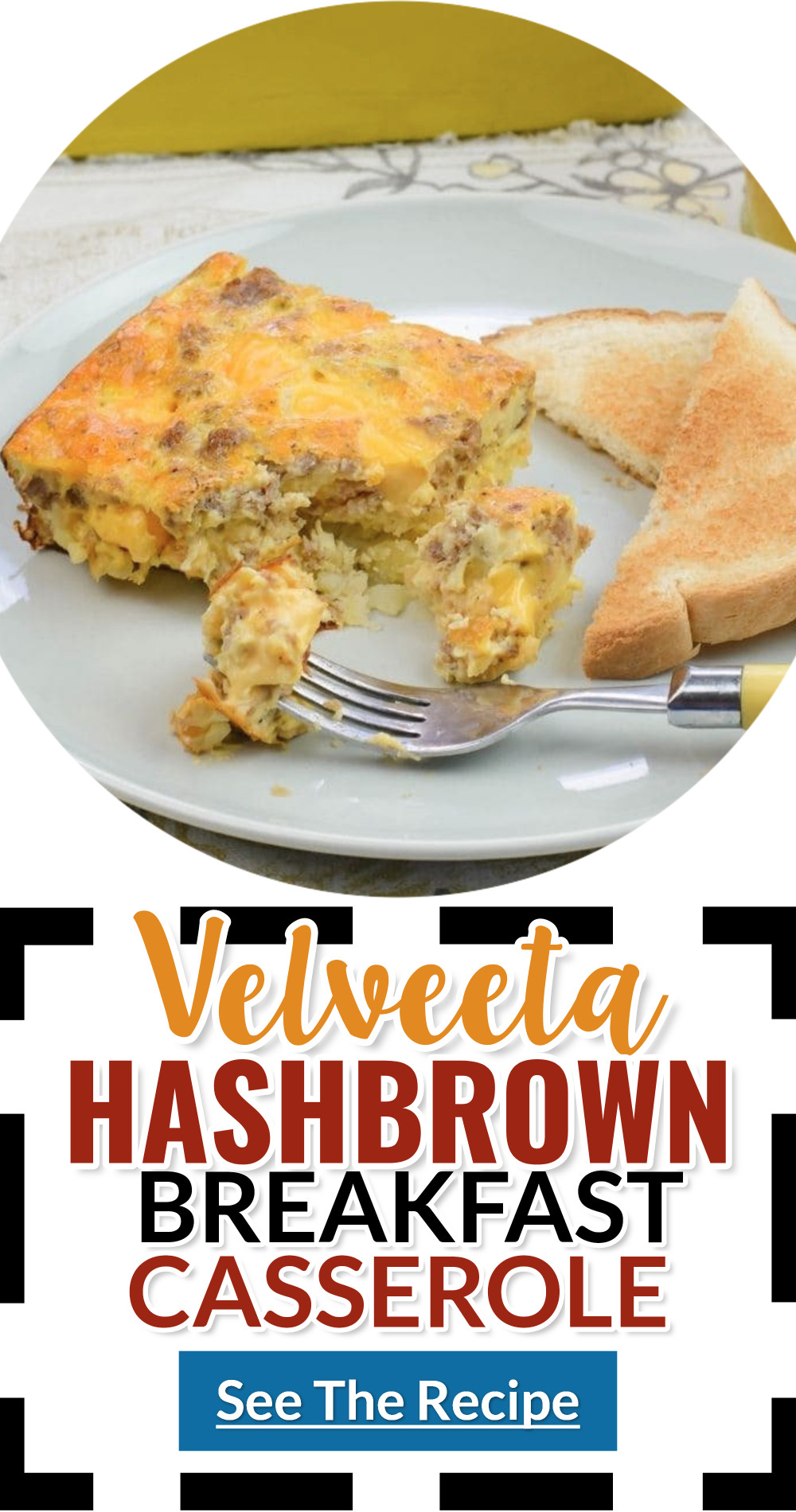 Cheesy Velveeta Breakfast Casserole is a breakfast casserole made with layers of hash browns, sausage, cheese and eggs baked together in a casserole pan.
Cheeseburger Casserole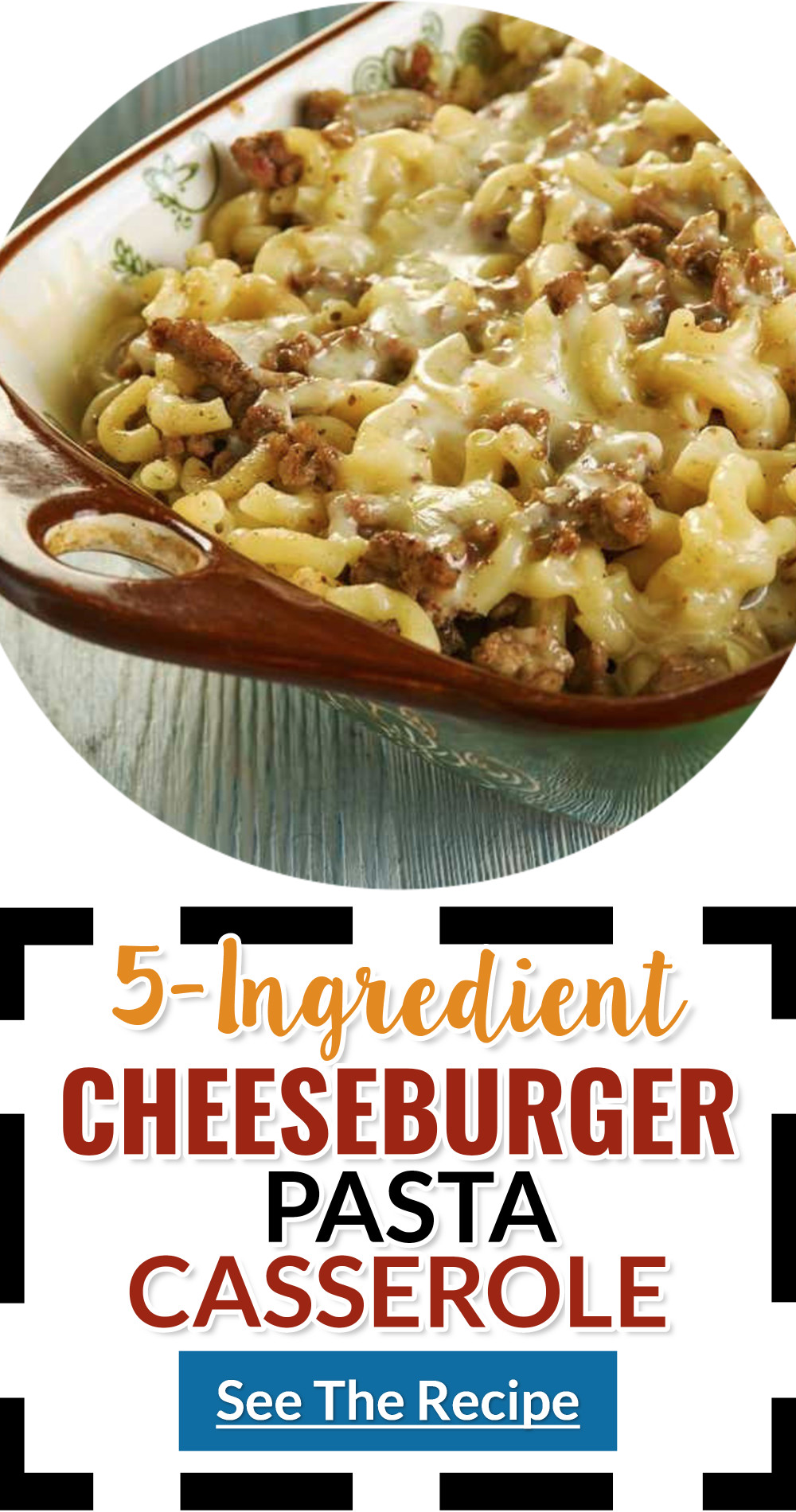 Easy homemade Velveeta Hamburger Helper recipe for a comforting, creamy, and budget-friendly meal that's perfect for busy weeknights and family dinners.
Velveeta Sausage Pumpernickel Appetizer Bites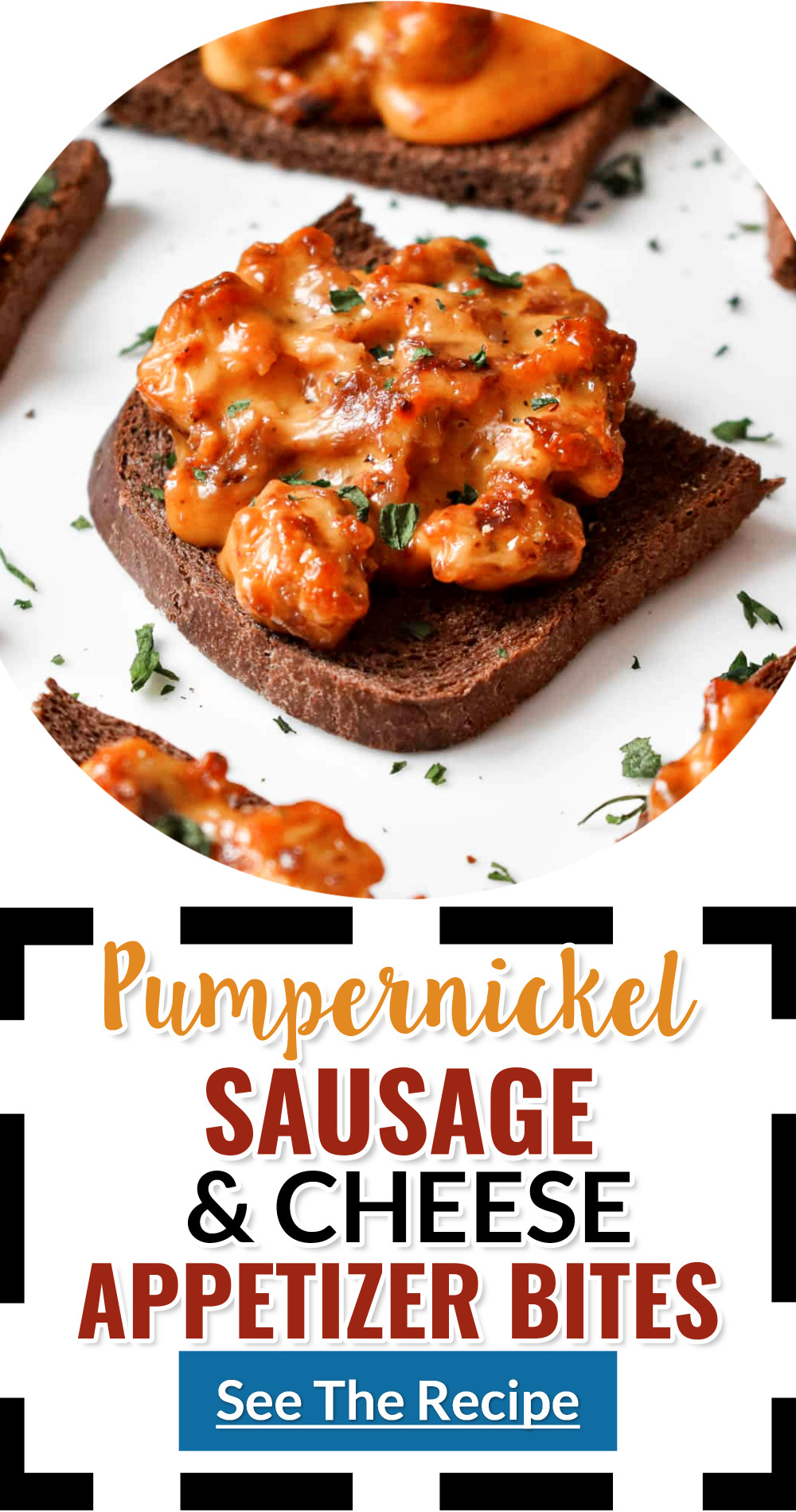 Ground pork sausage and melted cheese are piled atop slices of pumpernickel or rye bread and baked for an easy, crispy, satisfying appetizer.
More Easy Recipes To Try
---
 Casseroles, Appetizers & More Recipes✅ I Found It Here Kraft Velveeta Incredibly Easy Recipes✅ I Found It Here
---
Miss A Recipe?