---
Planning a Celebration of Life or Memorial service and need food ideas? Below are some affordable and easy Celebration of Life food ideas to serve guests at a Memorial service or funeral reception.
If you're expecting to feed a crowd, these recipes, buffet-style foods and sample menus will be very helpful.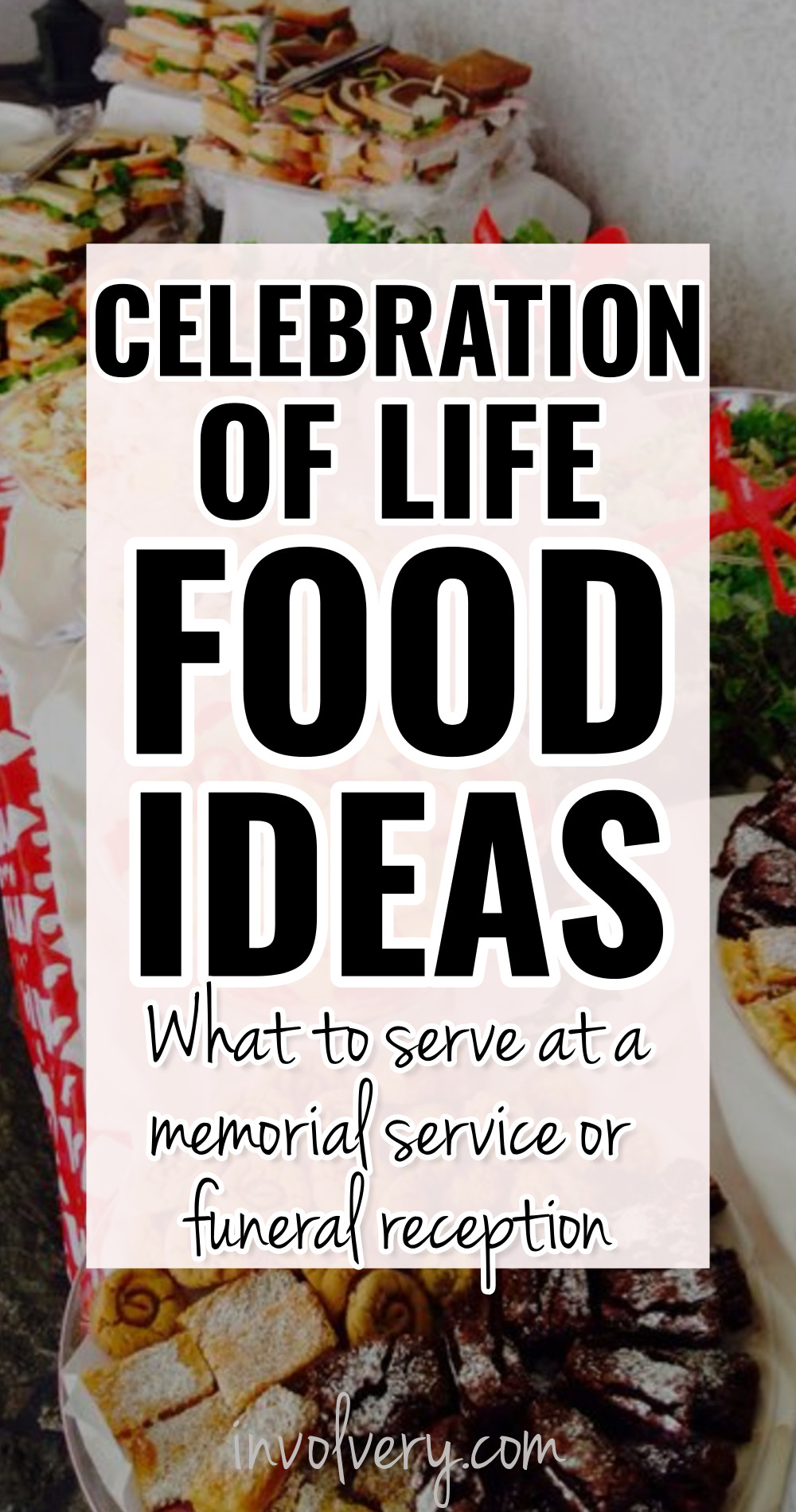 ---
Updated on September 15, 2023
posts may contain affiliate links -Enjoy and feel free to share with your friends!
---
What To Serve at a Celebration of Life Event:
First off, try and calculate how MANY people you will need to provide food for – then decide if you're going to have more of an appetizer, single serve type of food set-up or if you want to have more of a buffet-style meal. FuneralWise says, "If you are hosting a large number of people, consider a meal buffet rather than finger foods. Traditional buffet foods can be less expensive and easier to prepare."
They also offer this basic Celebration of Life sample menu:
Garden Salad with Dressings on the Side
Baked Ziti
Dinner Rolls
Macaroni and Cheese
Fruit and Vegetable Tray
Cookie and Brownie Tray
Coffee, Ice Tea, Lemonade
That's a great example of the foods to serve that you can modify as needed.
And if you need a super simple large batch lemonade recipe, this one is MY personal favorite that I make for ALL events: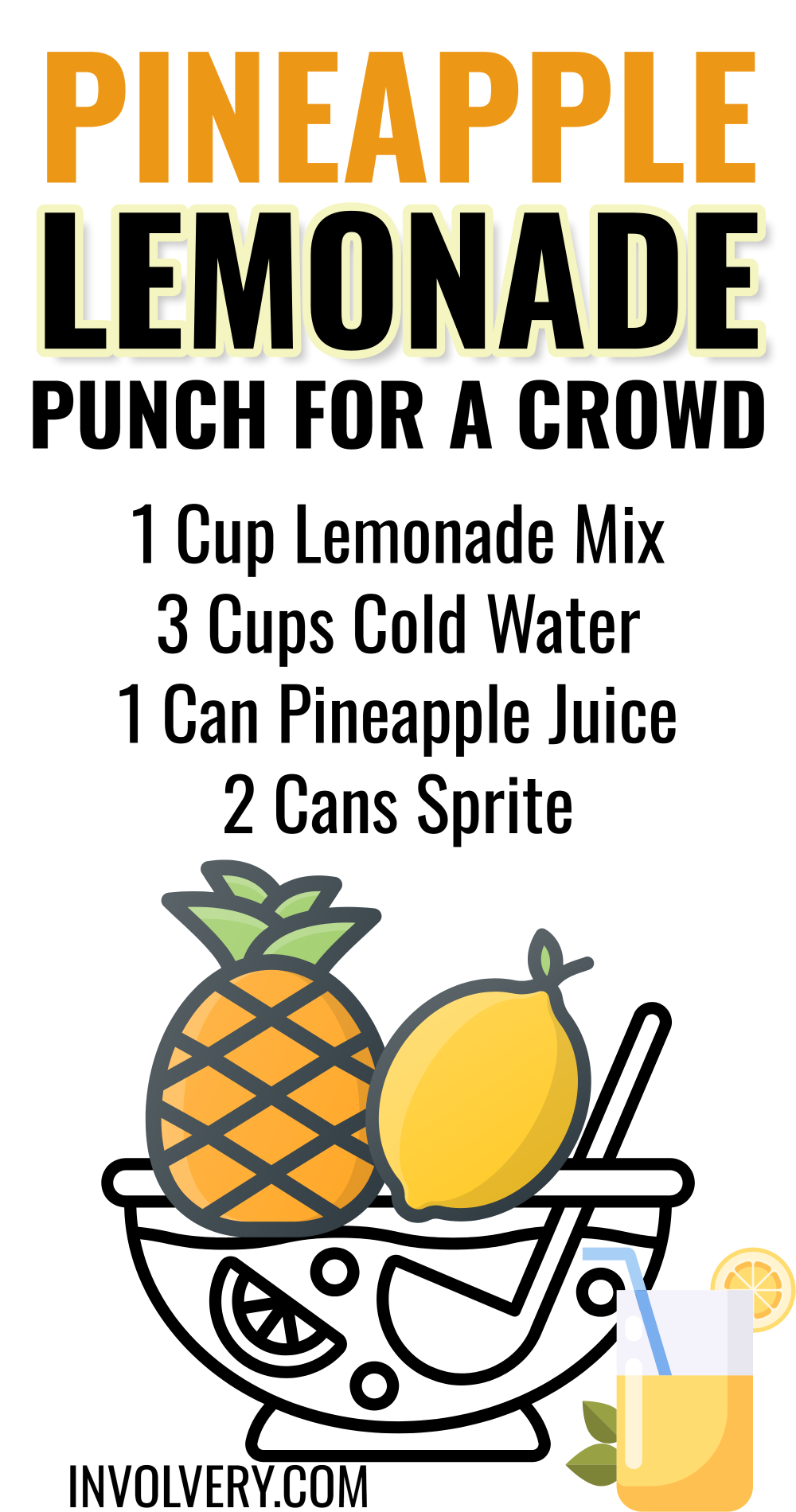 See ALL Punch Recipes For A Crowd Here
If you'd prefer serving finger foods because you expect your service or reception to be more of a "Drop In" event, here are some really good Celebration of Life finger food ideas that are perfect for this type of event.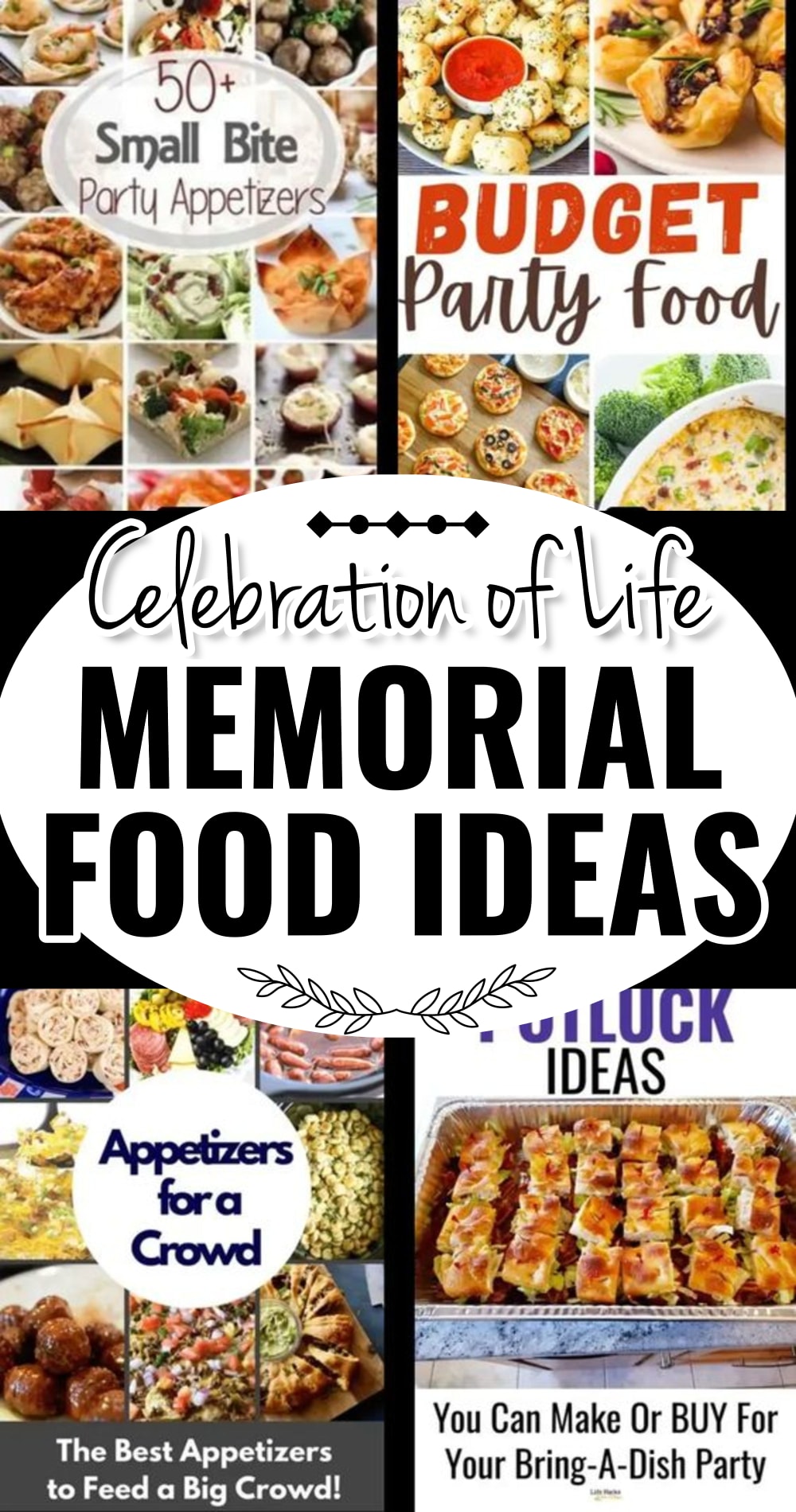 From the picture above:
1 – 50+ Small Bite Party Appetizers – This round up has more than 50 mini appetizer recipes from the best food bloggers – see these ideas.
---
2 – Budget Party Food – Hosting an event and need to keep your budget in check? Check out these budget friendly ideas – Tons of yummy budget recipes – see these ideas.
---
3 – Appetizers For A Crowd – Feed a crowd with these easy appetizers. From dips to finger foods to trays – see these ideas.
---
4 – ✅ Potluck-Style Buffet Food Ideas To Make Or Buy – Quick, Cheap and Easy Potluck Food Ideas: Appetizers, Side Dishes, Finger Foods, Cold Salads, Store Bought Food Ideas To Take Or Serve On A Buffet Table – see these ideas.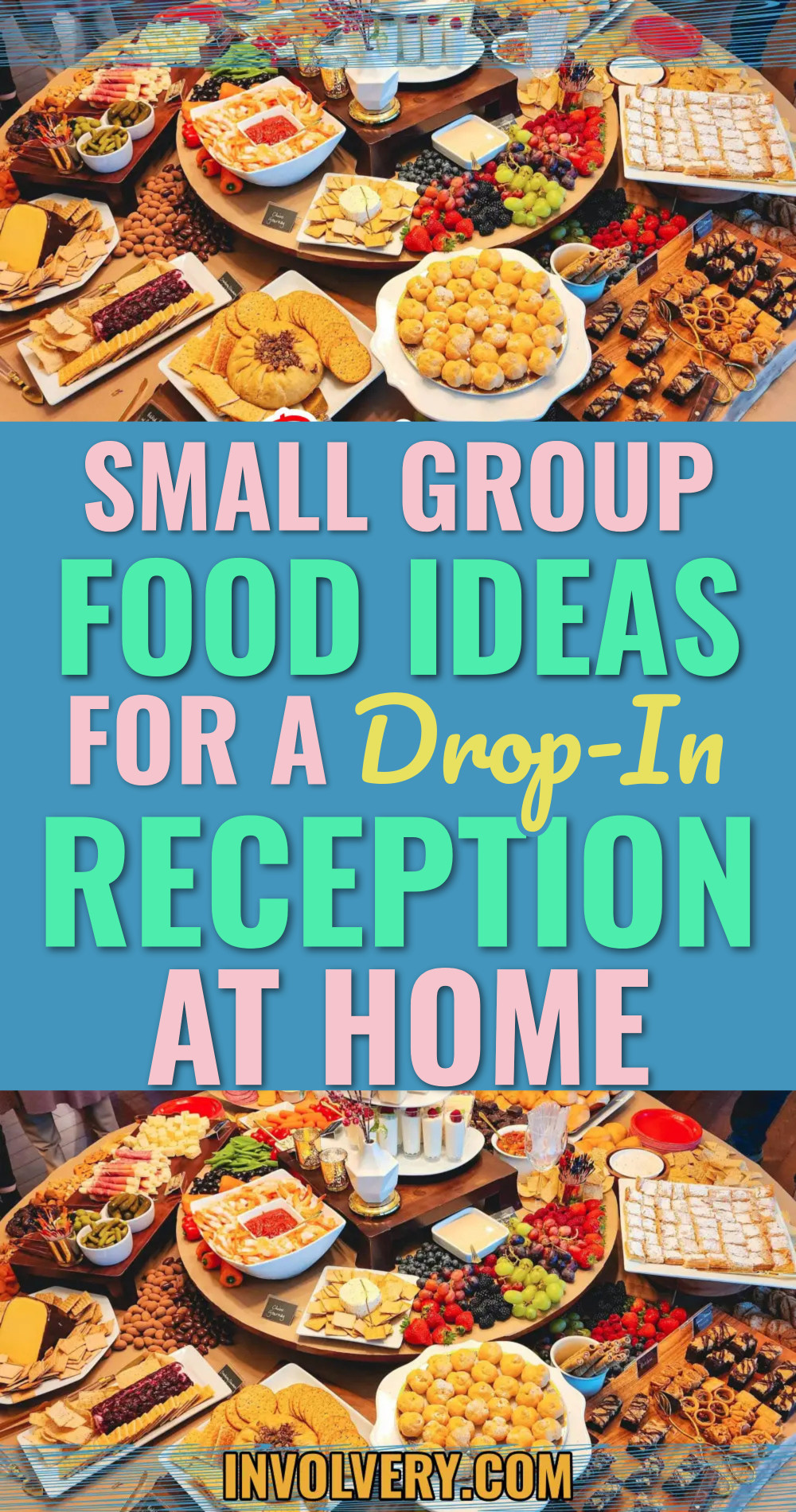 Small Group Food Ideas For A Drop-In Reception At Home
Food platters are ALWAYS a good option – easy to make AND easy to take because they travel well.
✅ I have a TON of make ahead finger food snack platter ideas here.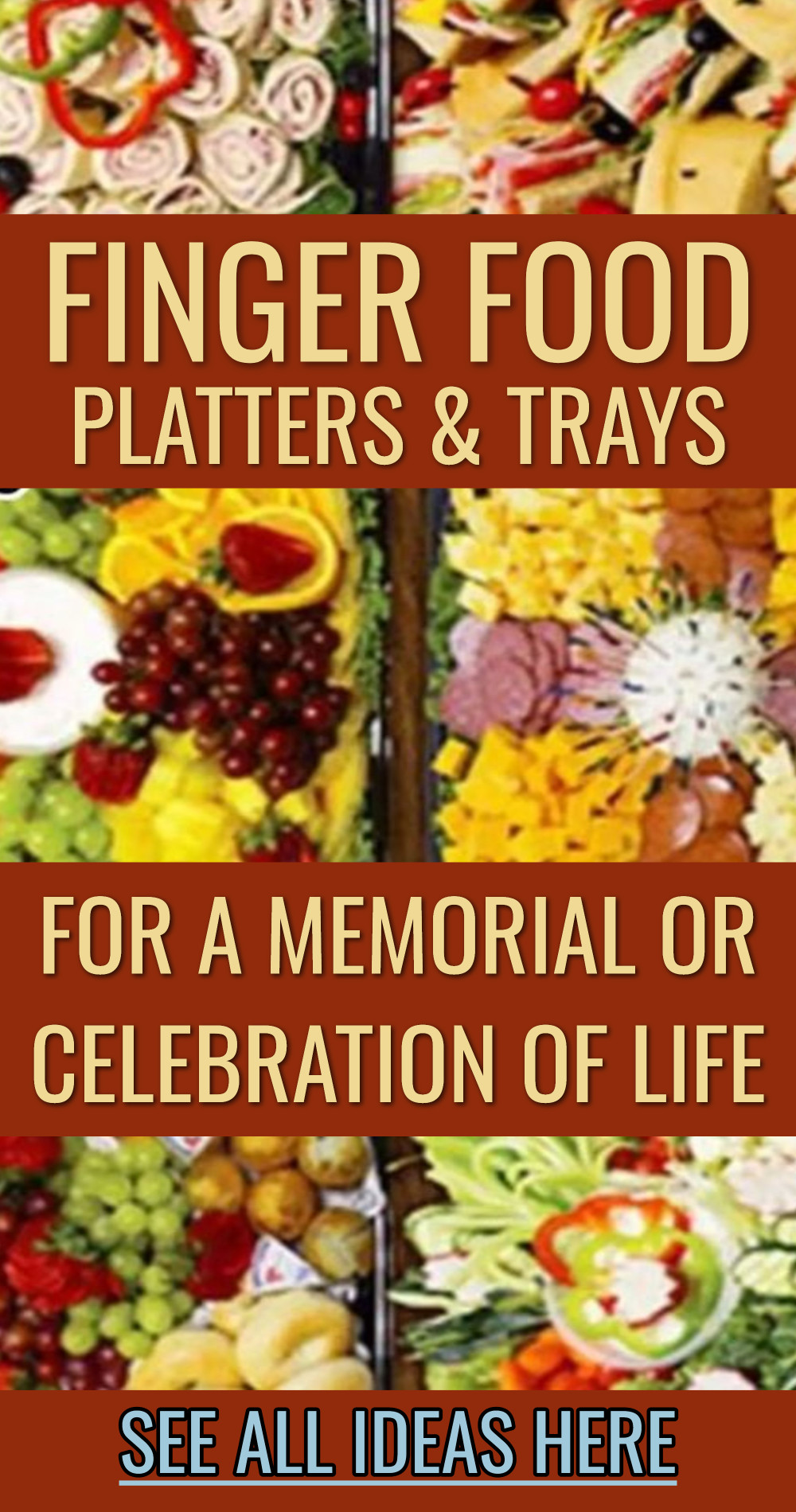 See All Celebration of Life Food Platter Ideas Here
Small "Mini" sandwiches, sliders and "make your own" sandwich platters are also an excellent option to serve.
They're also the easiest option because you can order them from your local grocery store, pick them up on the day of your event, and pop them on the food table. No fuss, no muss – and WAY less stress during such a stressful time.
If you prefer to save money and make your own sandwich platters, here are some crowd-pleasing mini sandwich recipes: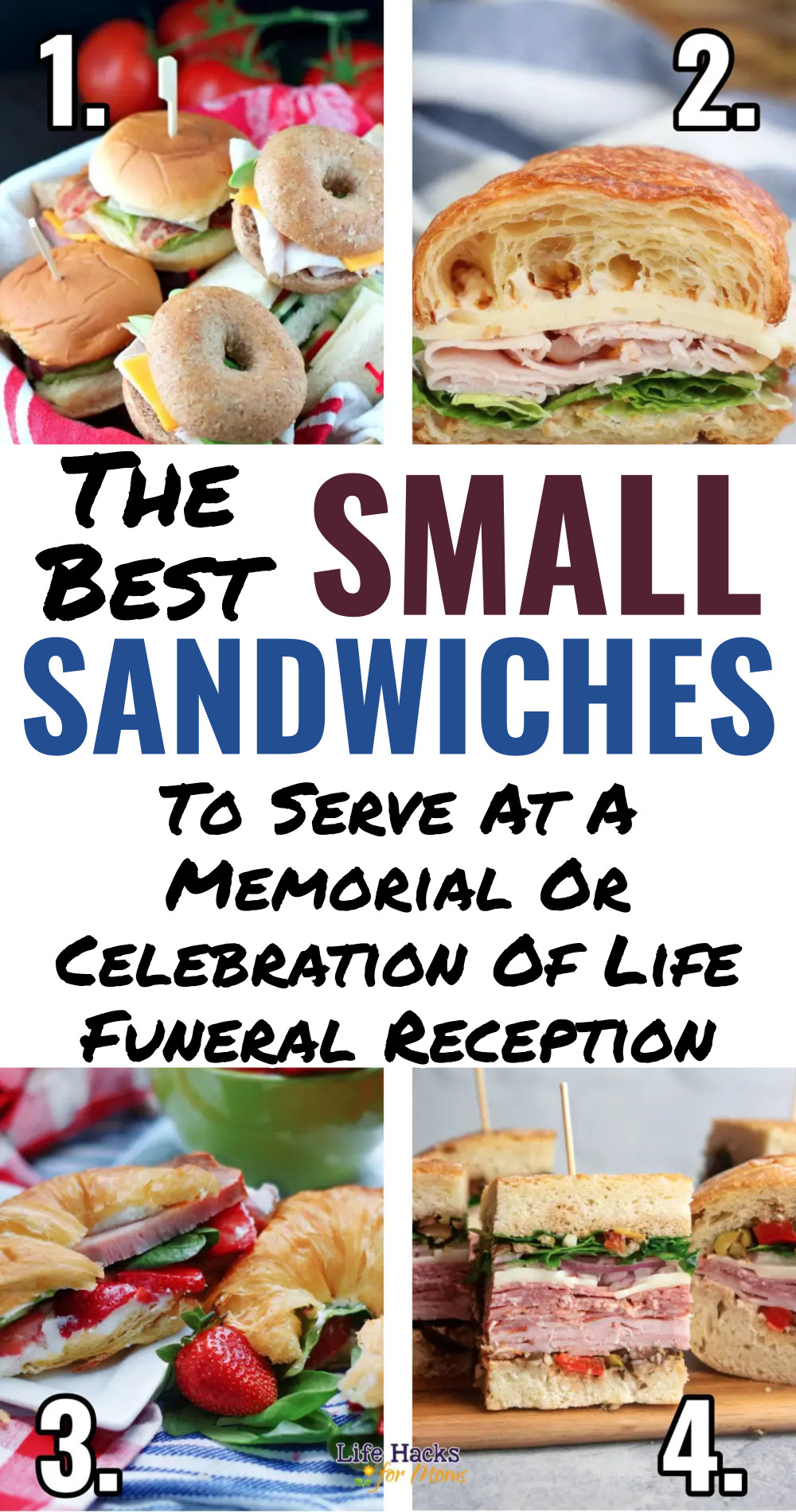 In the picture above:
(1) 3-Ingredient Picnic Sandwiches – In this delicious list of Picnic Sandwiches, there are 10 Easy, 3-Ingredient Combinations that are sure to please everyone in your crowd
---
(2) Turkey Croissant Sandwich – This Turkey Croissant Sandwich is the perfect finger food for parties or casual get-togethers. Simple and delicious, everyone loves them
---
(3) Strawberry Cream Cheese Sandwiches – easy delicious food that's perfect for parties, showers, potlucks or any get together! Dreamy cream cheese, ripe strawberries, crisp spinach and salty smoked turkey or ham all piled high on buttery croissants make a yummy little picnic sandwiches that taste even better than they look!
---
(4) Italian Muffuletta Sandwiches – A takeoff on the classic Italian hero. The combination of sliced meats is flexible; feel free to substitute or omit any of them. But what makes this sandwich a muffuletta is the olive and red pepper spread, so don't skip it.
---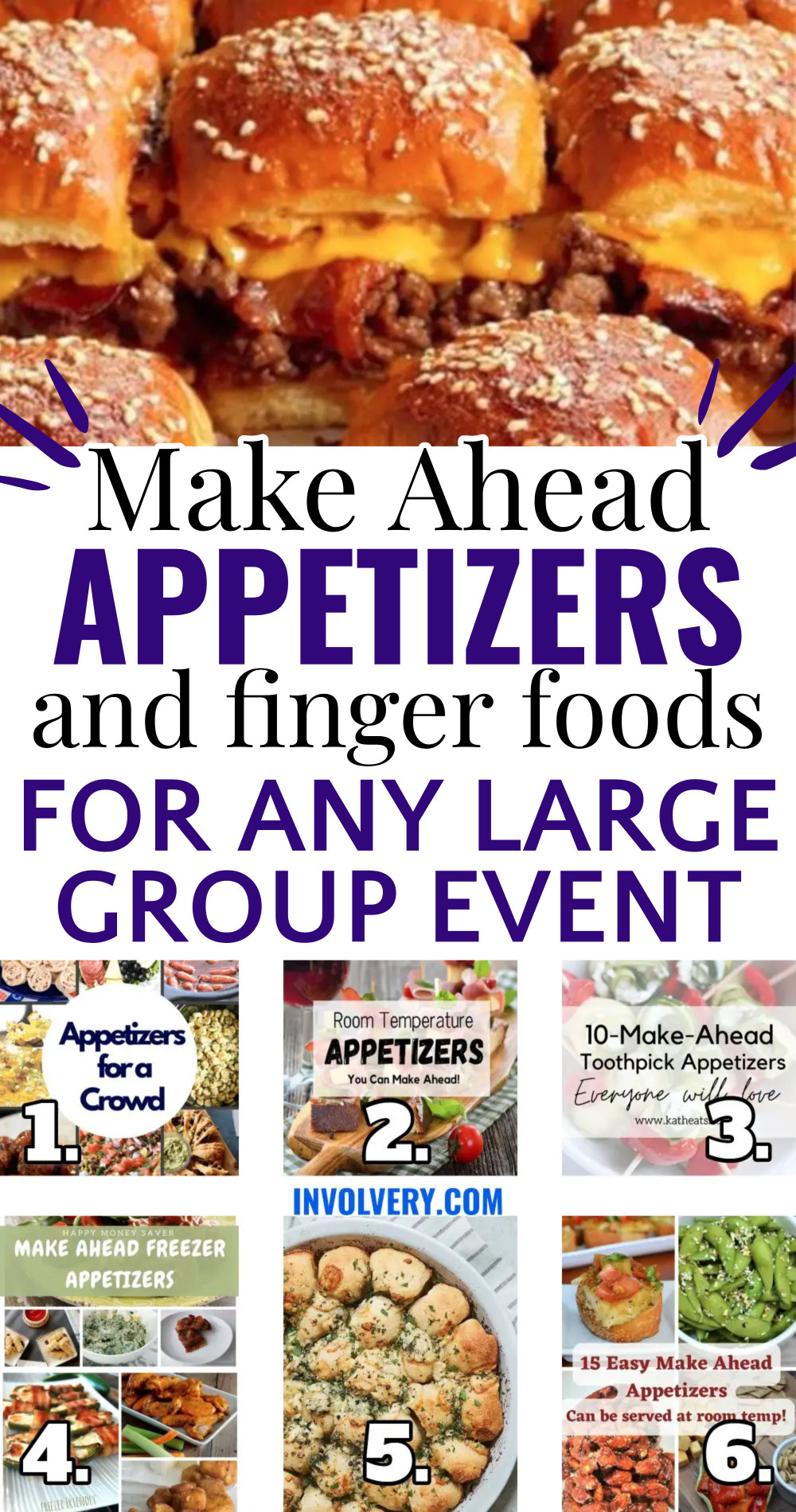 Resources in the image above:
Top – 38 Make-Ahead Appetizer Recipes to Always Have on Hand – Be prepared for parties and potlucks with make-ahead appetizer recipes that can be prepped the night before. See this.
---
1 – The BEST Appetizers for a Crowd – These are the best appetizers for a crowd. Be the hit of the party with these easy appetizers. From dips to finger foods to trays. These bite sized apps will delight … See this.
---
2 – 59 Easy Party Appetizer Ideas – BIG list with 97 Fun Appetizer Ideas that are perfect for Christmas, birthday parties, holidays, dinner parties or any party crowd… See this.
---
3 – 10 Make-Ahead Toothpick Appetizers – The cutest little beet salad toothpick, plus it has greens in the form of spicy arugula! Using a harder texture feta will allow these to stay together better… See this.
---
4 – 27 Easy Make-Ahead & Freeze Appetizers – When you want to save time and prep early, these make ahead freezer appetizers are the BEST solution! Make a bunch & freeze. Cook & serve when needed… See this.
---
5 – Baked Gorgonzola Bites – All you need is five ingredients and 30 minutes to make this melty, cheesy, pull-apart recipe. It's basically a savory monkey bread, and you won't be able to stop snacking… See this.
---
6 – Make Ahead Room Temp Appetizers – These make ahead appetizers will satisfy your party guests and provide you with fresh ideas for simple room temperature appetizers perfect for a cocktail party… See this.
Cold food is really the most convenient option – especially if an oven or lots of plug in outlets are not available at your location.
These room temperature appetizers and finger foods are a GREAT resource to help you plan your menu.
Or…
Try THESE ideas to feed a crowd WITHOUT cooking.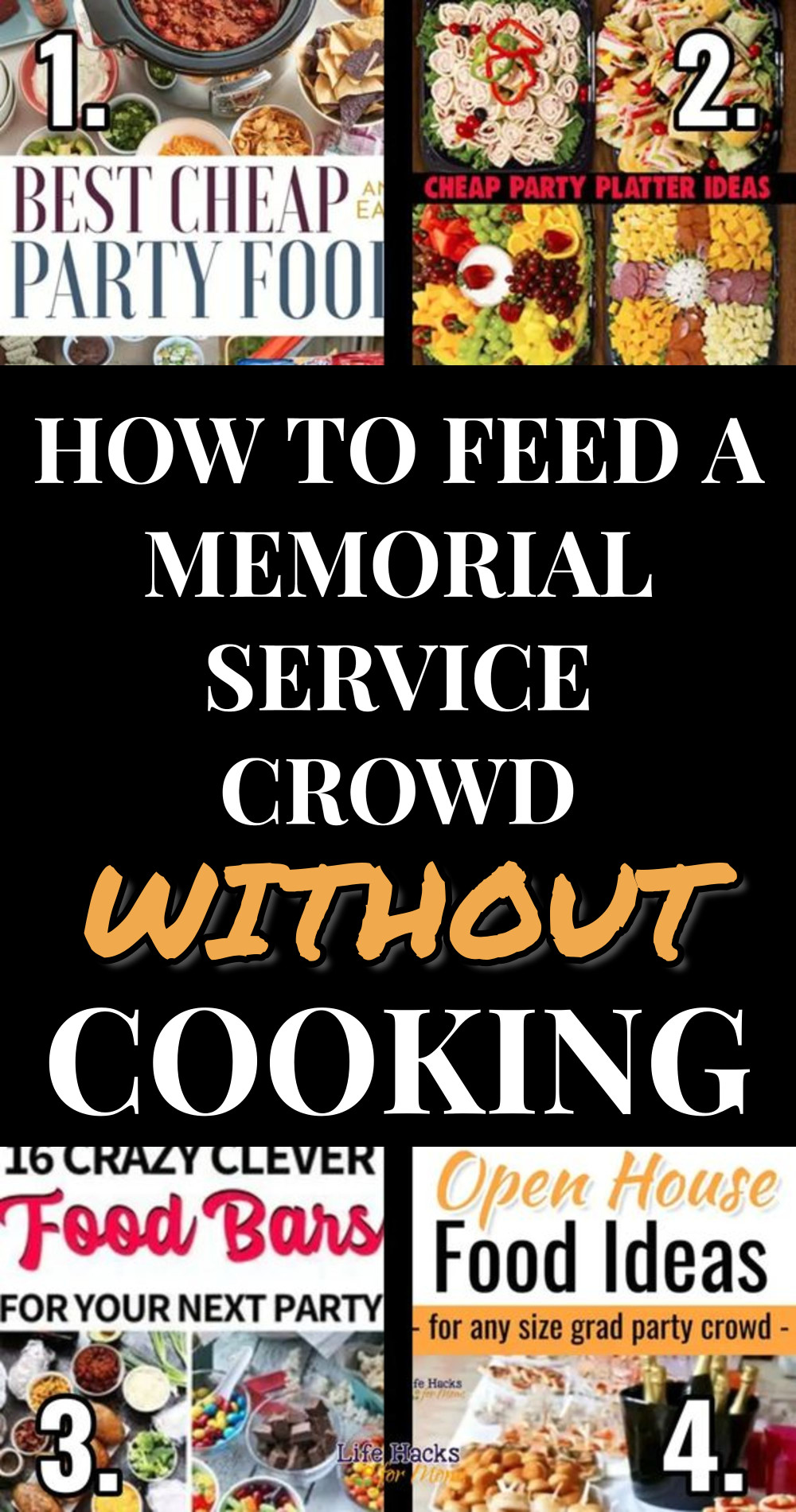 Easy No Cook Meals For Large Groups
If you're looking for desserts to make and serve (or make and take), here are some great Celebration of Life Desserts For A Crowd: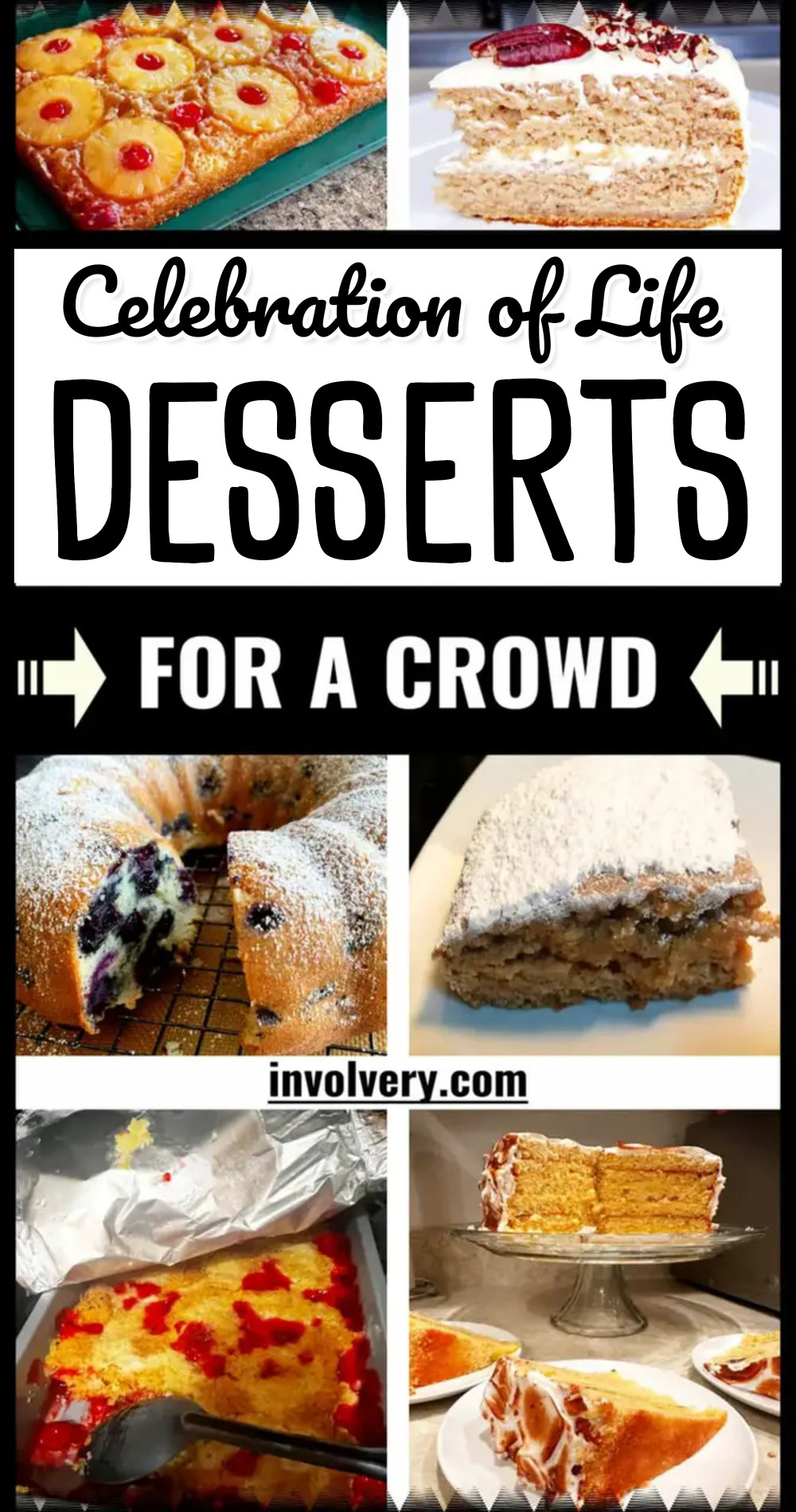 Celebration Of Life Desserts For A Crowd
More Food and Dessert Ideas For A Crowd: