Unique, easy and DELICIOUS cheese dip recipes that are going viral on Pinterest… MUST TRY THEM ALL! Bacon cheese dips, chicken cheese dip recipe and more.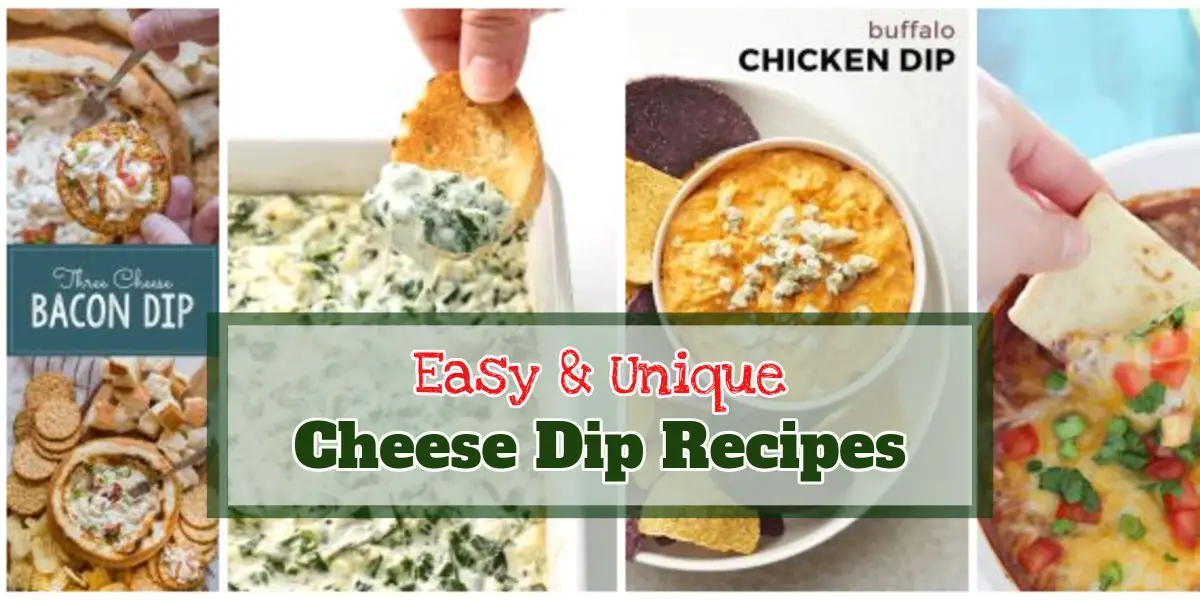 Feel free to pin and recipe image to your Pinterest board so you'll have it for later.
 Party Appetizers: Small Bites, Big FlavorsGet More Info Chip & Dip Serving BowlsGet More Info Martha Stewart's Appetizers RecipesGet More Info
I don't know about you, but I love to keep all my favorite appetizer recipes and my favorite dip recipes in one place so I can find them later.
Also, feel free to follow me on Pinterest – I share LOTS of great stuff =)
---
---
Ok, let's take a look at these easy and UNIQUE cheese dip recipes that your family will love.
Tip: We have more crowd-pleaser appetizer recipes here.
& 
Buffalo Chicken Cheese Dip Recipe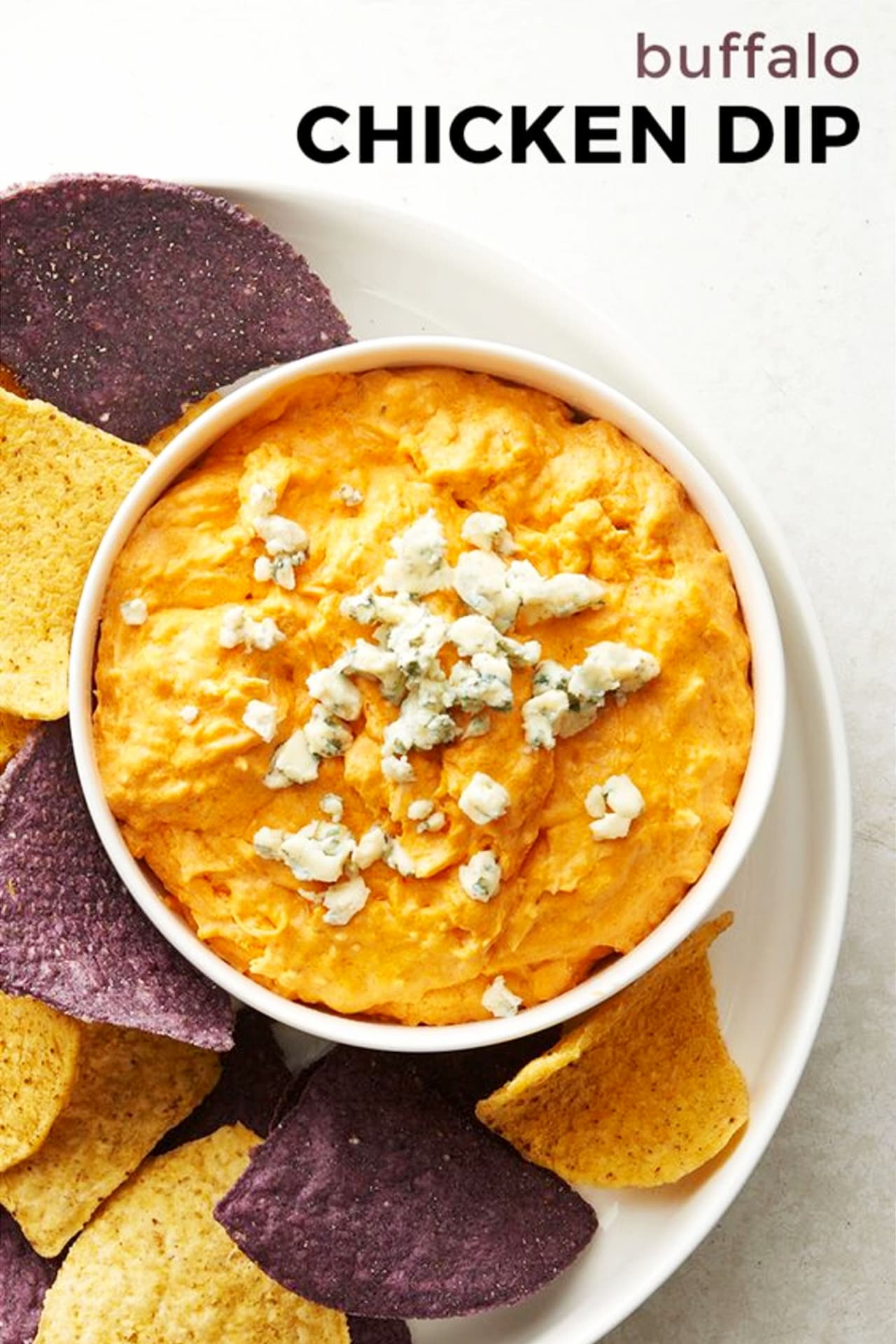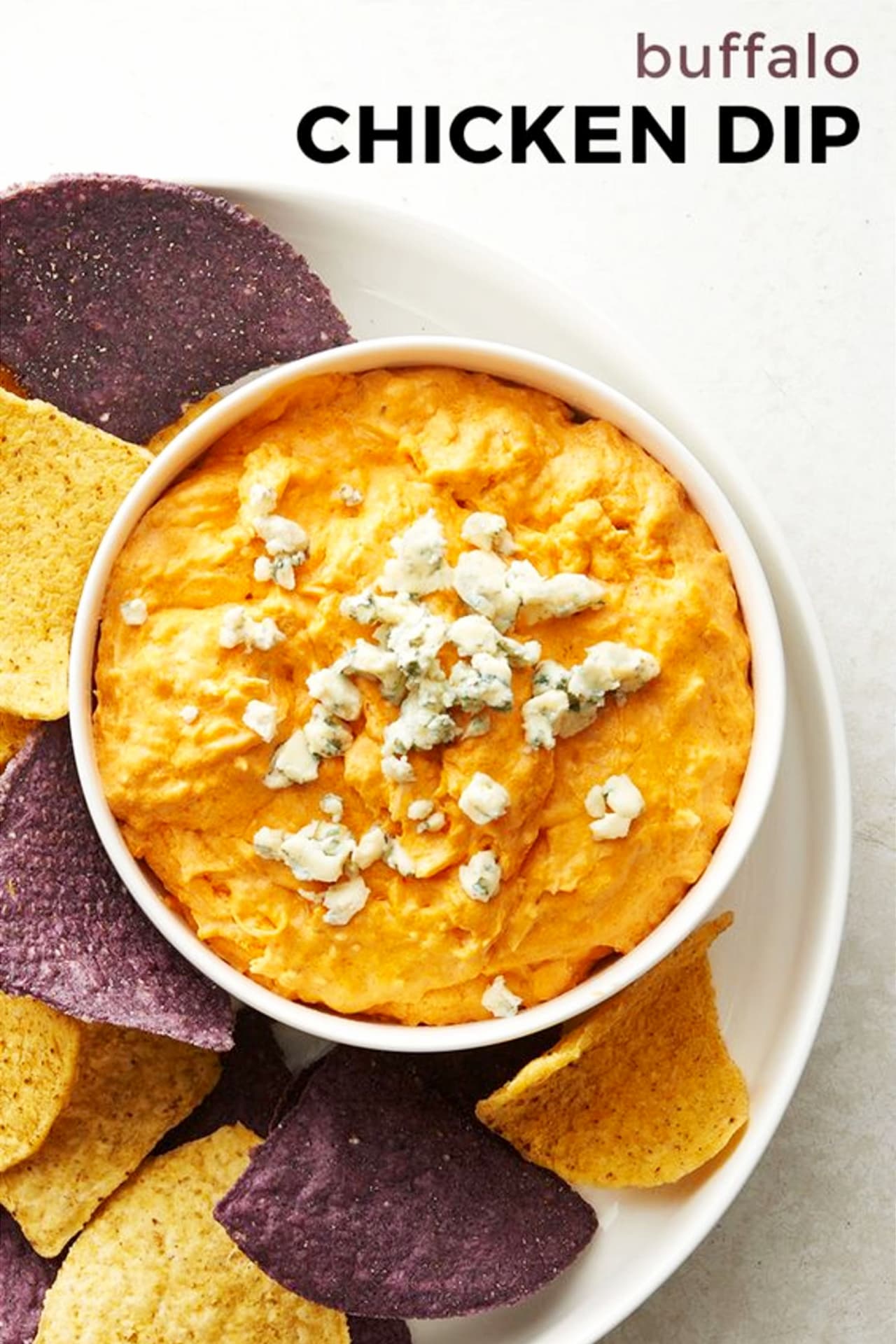 A downright addictive Buffalo chicken dip that's as simple (5 ingredients) and quick (under 10 minutes!) as it is delicious.
Ingredients
Meat
1 (10-12 ounce) can canned chicken, canned
1/2 cup Buffalo wing sauce
Condiments
1/2 cup Ranch salad dressing
Dairy
3 tbsp Blue cheese crumbles
3/4 cup Cheddar cheese
1 (8 ounce) package Cream cheese
recipe: tablespoon.com
Black Bean Cheese Dip Recipe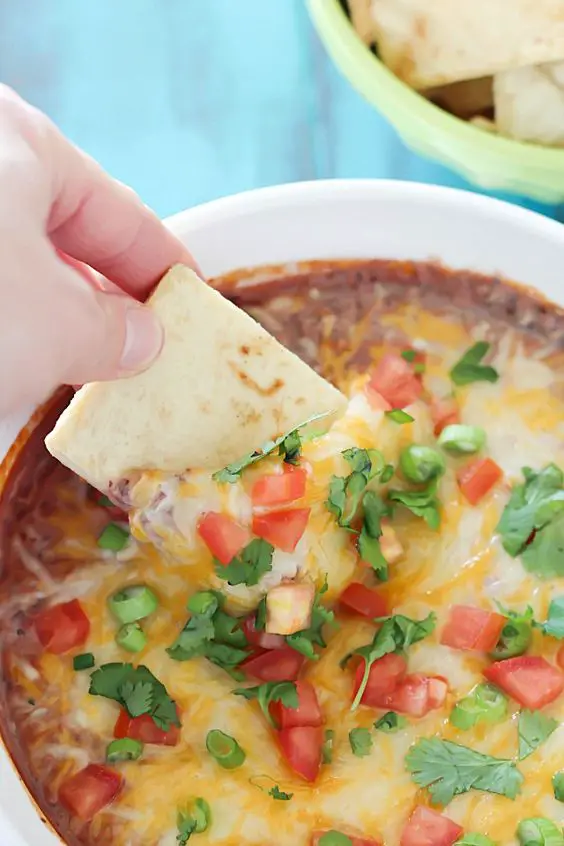 Healthy black bean dip -a snack full of protein to keep you satisfied! Best served with homemade baked pita chips, tortilla chips or veggies. Now I would add cumin and chili powder to taste to the food processor to blend in with the beans mixture. I would also add 3/4 cup of whole beans top to the dip for texture. Then a layer of black olives that come sliced in the can already and then the cheese. you can add chopped iceberg lettuce along with the cilantro.
Ingredients
Vegetarian, Gluten free
Produce
1 (15-oz) can Black beans
1 Jalapeno
1 (14.5-oz) can Tomatoes, petite
1 Tomatoes
Baking & Spices
1/4 tsp Pepper
1/2 tsp Salt
Dairy
1 cup Mexican cheese blend
1 cup Sour cream, low-fat
recipe: yummyhealthyeasy.com
Spinach Artichoke Cheese Dip Recipe
I have to give you one piece of advice: bring the easy spinach artichoke game day winners dip and watch how you become the big hero at the party!
Ingredients
Vegetarian, Gluten free
Produce
1 14 oz. can Artichoke hearts
4 cloves Garlic
1/3 cup Onions
1 (10 ounce) package Spinach, frozen
Baking & Spices
1/2 tsp Black pepper
1 pinch Sea salt
Dairy
4 oz Cream cheese
4 oz Mozzarella cheese
2/3 cup Parmesan cheese, grated
1 cup Sour cream or greek yogurt, light
recipe: cakescottage.com
3 Cheese Bacon Cheese Dip
This cheese dip is so easy to make, and I'm telling you – it is so irresistibly GOOD!
Ingredients
Meat
6 strips Bacon
Produce
1 clove Garlic
3 Green onions
Condiments
1/2 cup Mayonnaise
Baking & Spices
1 Pinch Pepper, freshly ground
1/4 tsp Salt
Bread & Baked Goods
1 Bread bowl – i used
Dairy
1/2 cup Cheddar cheese, sharp
8 oz Cream cheese
1/2 cup Pepper jack cheese
1/2 cup Sour cream
recipe: lovelylittlekitchen.com
Miss Anything?

Pin For Later?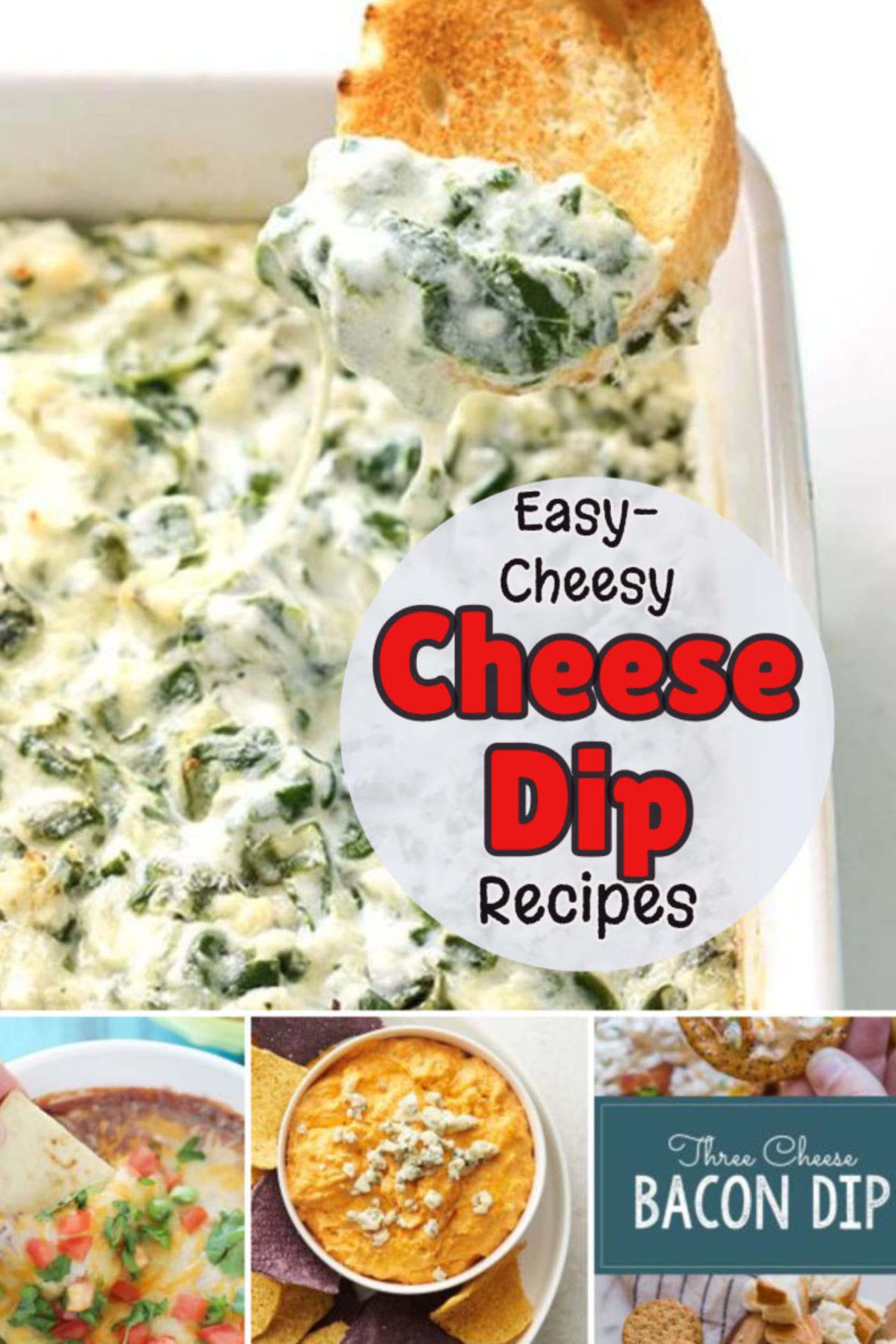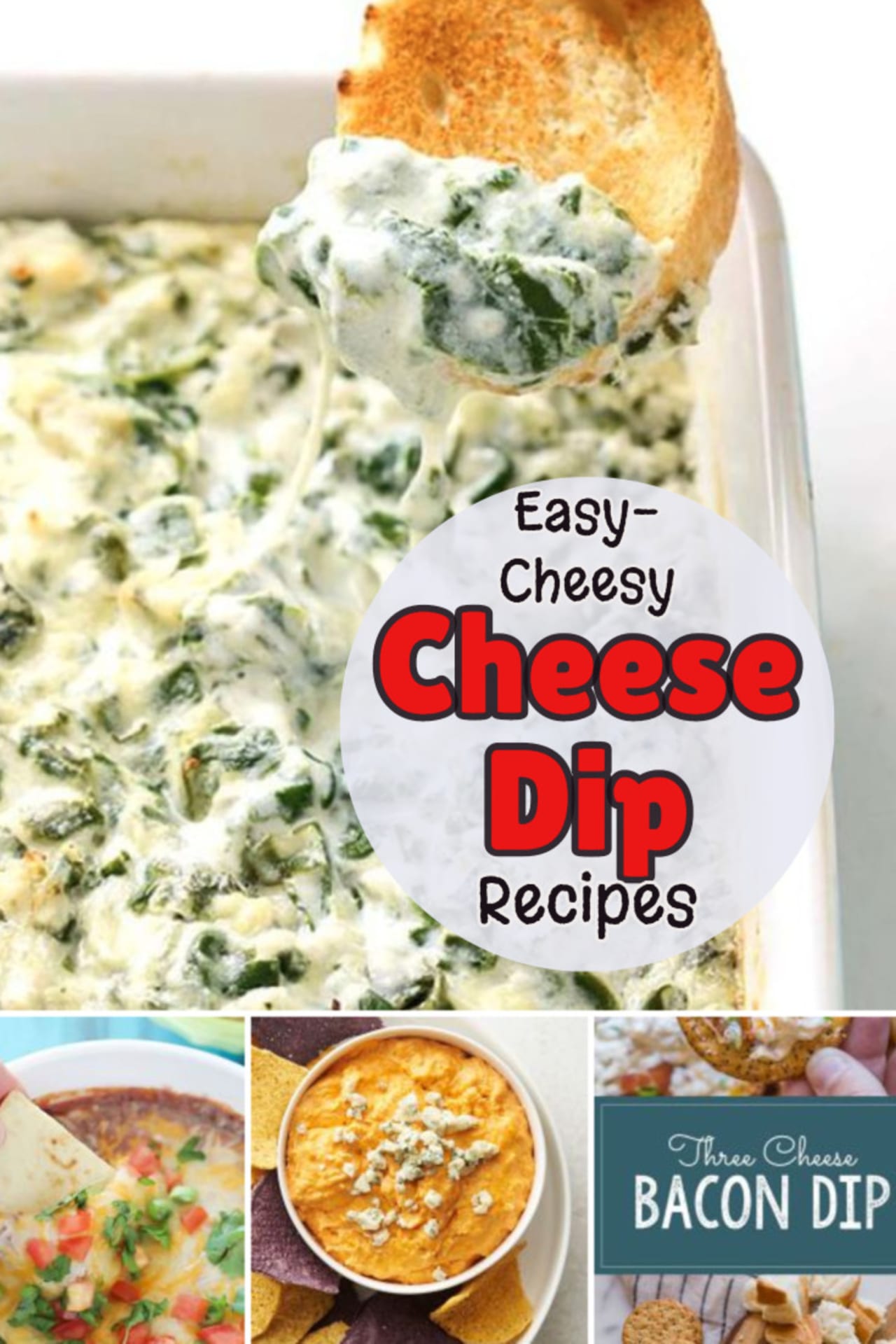 Party Appetizers: Small Bites, Big FlavorsGet More Info Chip & Dip Serving BowlsGet More Info Martha Stewart's Appetizers RecipesGet More Info