---
Unique, easy and DELICIOUS cheese dip recipes that are going viral on Pinterest… MUST TRY THEM ALL! Bacon cheese dips, chicken cheese dip recipe and more.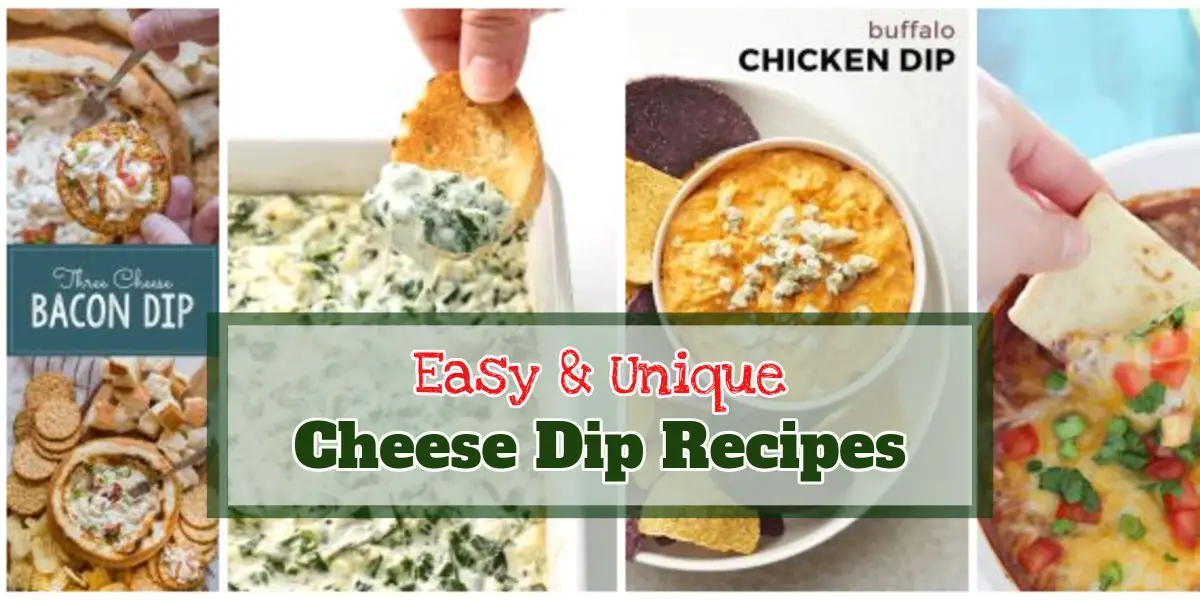 ---
Updated on August 24, 2021
posts may contain affiliate links -Enjoy and feel free to share with your friends!
---
When it comes to easy party appetizers or potluck food ideas, anything cheese dip is a winner!
I've tried all these easy cheesy party dips below and they are SO good!
 Party Appetizers: Small Bites, Big FlavorsGet More Info Chip & Dip Serving BowlsGet More Info Martha Stewart's Appetizers RecipesGet More Info
Ok, let's take a look at these easy and UNIQUE cheese dip recipes that your family will love.
Tip: We have more crowd-pleaser appetizer recipes here.
& 
Buffalo Chicken Cheese Dip Recipe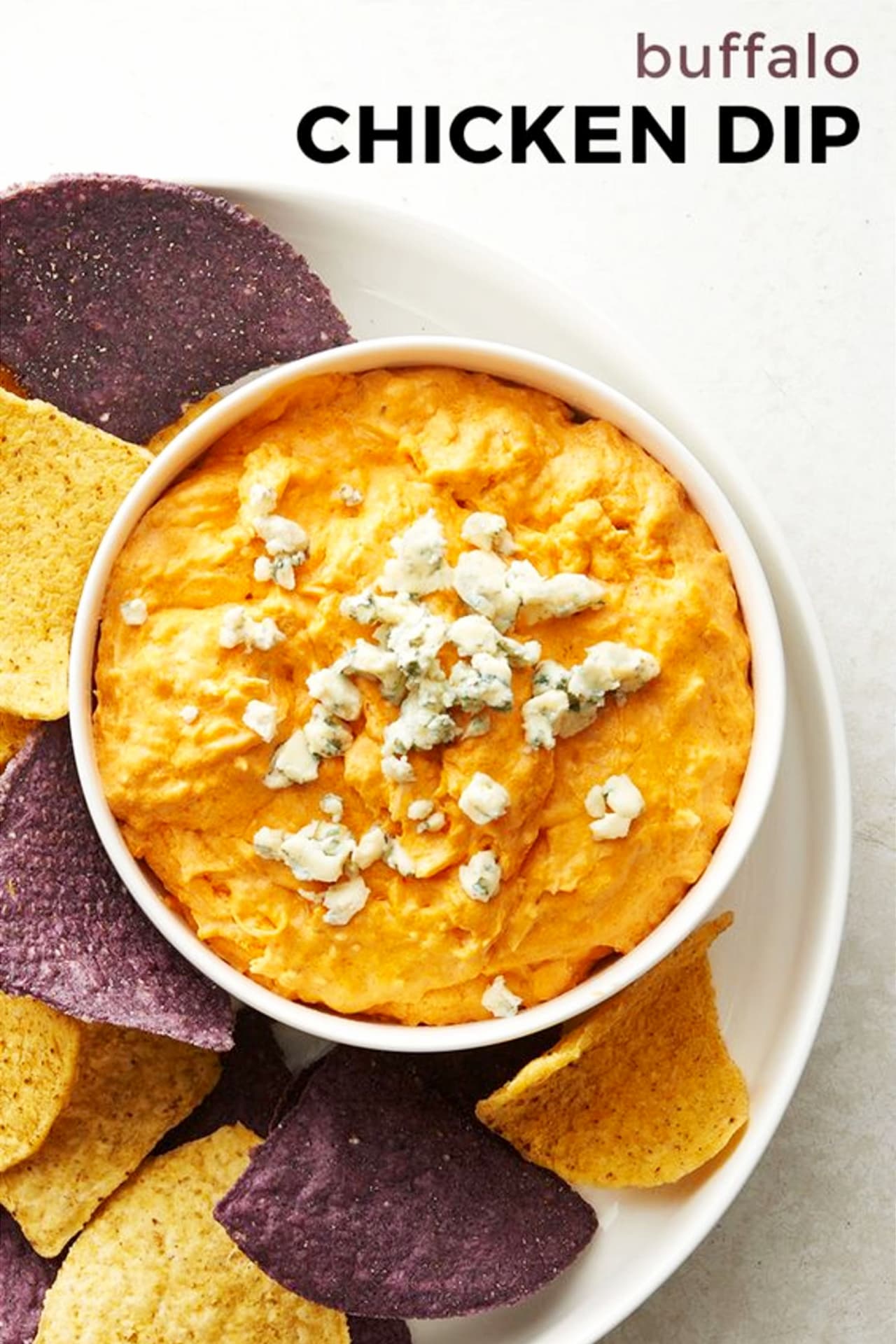 A downright addictive Buffalo chicken dip that's as simple (5 ingredients) and quick (under 10 minutes!) as it is delicious.
Ingredients
Meat
1 (10-12 ounce) can canned chicken, canned
1/2 cup Buffalo wing sauce
Condiments
1/2 cup Ranch salad dressing
Dairy
3 tbsp Blue cheese crumbles
3/4 cup Cheddar cheese
1 (8 ounce) package Cream cheese
recipe: tablespoon.com
Black Bean Cheese Dip Recipe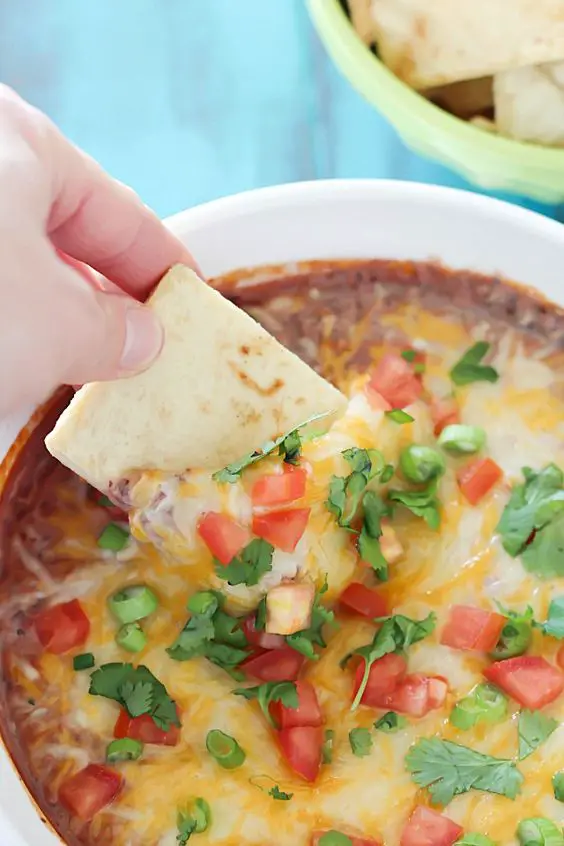 Healthy black bean dip -a snack full of protein to keep you satisfied! Best served with homemade baked pita chips, tortilla chips or veggies. Now I would add cumin and chili powder to taste to the food processor to blend in with the beans mixture. I would also add 3/4 cup of whole beans top to the dip for texture. Then a layer of black olives that come sliced in the can already and then the cheese. you can add chopped iceberg lettuce along with the cilantro.
Ingredients
Vegetarian, Gluten free
Produce
1 (15-oz) can Black beans
1 Jalapeno
1 (14.5-oz) can Tomatoes, petite
1 Tomatoes
Baking & Spices
1/4 tsp Pepper
1/2 tsp Salt
Dairy
1 cup Mexican cheese blend
1 cup Sour cream, low-fat
recipe: yummyhealthyeasy.com
Spinach Artichoke Cheese Dip Recipe
I have to give you one piece of advice: bring the easy spinach artichoke game day winners dip and watch how you become the big hero at the party!
Ingredients
Vegetarian, Gluten free
Produce
1 14 oz. can Artichoke hearts
4 cloves Garlic
1/3 cup Onions
1 (10 ounce) package Spinach, frozen
Baking & Spices
1/2 tsp Black pepper
1 pinch Sea salt
Dairy
4 oz Cream cheese
4 oz Mozzarella cheese
2/3 cup Parmesan cheese, grated
1 cup Sour cream or greek yogurt, light
recipe: cakescottage.com
3 Cheese Bacon Cheese Dip
This cheese dip is so easy to make, and I'm telling you – it is so irresistibly GOOD!
Ingredients
Meat
6 strips Bacon
Produce
1 clove Garlic
3 Green onions
Condiments
1/2 cup Mayonnaise
Baking & Spices
1 Pinch Pepper, freshly ground
1/4 tsp Salt
Bread & Baked Goods
1 Bread bowl – i used
Dairy
1/2 cup Cheddar cheese, sharp
8 oz Cream cheese
1/2 cup Pepper jack cheese
1/2 cup Sour cream
recipe: lovelylittlekitchen.com
 Party Appetizers: Small Bites, Big FlavorsGet More Info Chip & Dip Serving BowlsGet More Info Martha Stewart's Appetizers RecipesGet More Info