---
Simple Peach Cobbler Recipes – Easy Desserts To Impress!
Mmmmmmm…. peach cobbler. It's absolutely one of my favorites. I thought all peach cobbler recipes were about the same until I went cruising around Pinterest tonight and found 6 super simple and unique peach cobbler recipes – and one "not AS easy" peach cobbler cheesecake recipe (yum!) – Trust me, you'll want to try them all!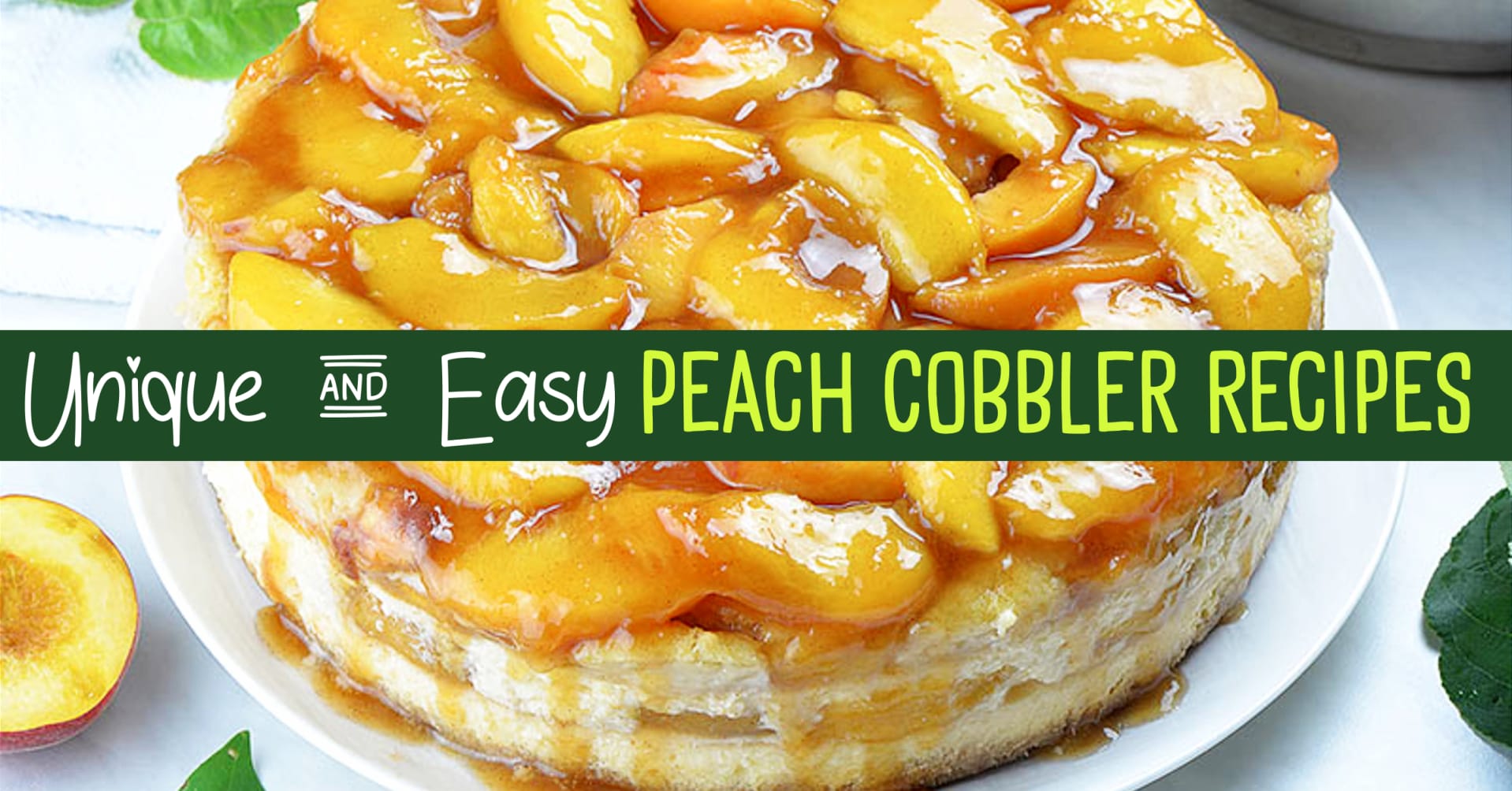 ---
Updated on July 6, 2022
posts may contain affiliate links -Enjoy and feel free to share with your friends!
---
Peach Cobbler Recipes
Ready for some unique and simple peach cobbler recipes? Let's dig in to all this peachy yumminess (and wow, am I ever hungry…haha!)
Easy Homemade Peach Cobber Recipe
Let's start off with a healthier peach cobbler version that uses NO sugar and fresh peaches. This peach cobbler variation from CreativelyHomemade.com looks fantastic!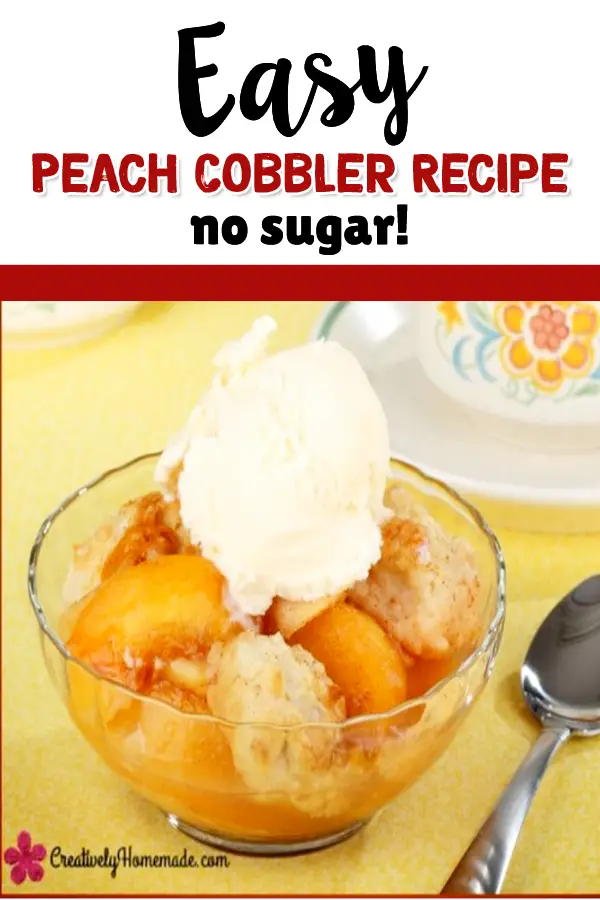 What's unique about this peach cobber recipe is that it uses agave nectar – but you can also use honey, maple syrup, or any liquid sweetener of your choice.
Peach Blueberry Cobbler Recipe
This next peach cobbler recipe I came across combines two of my favorites… peaches AND blueberries.
Doesn't it look DELICIOUS?!?!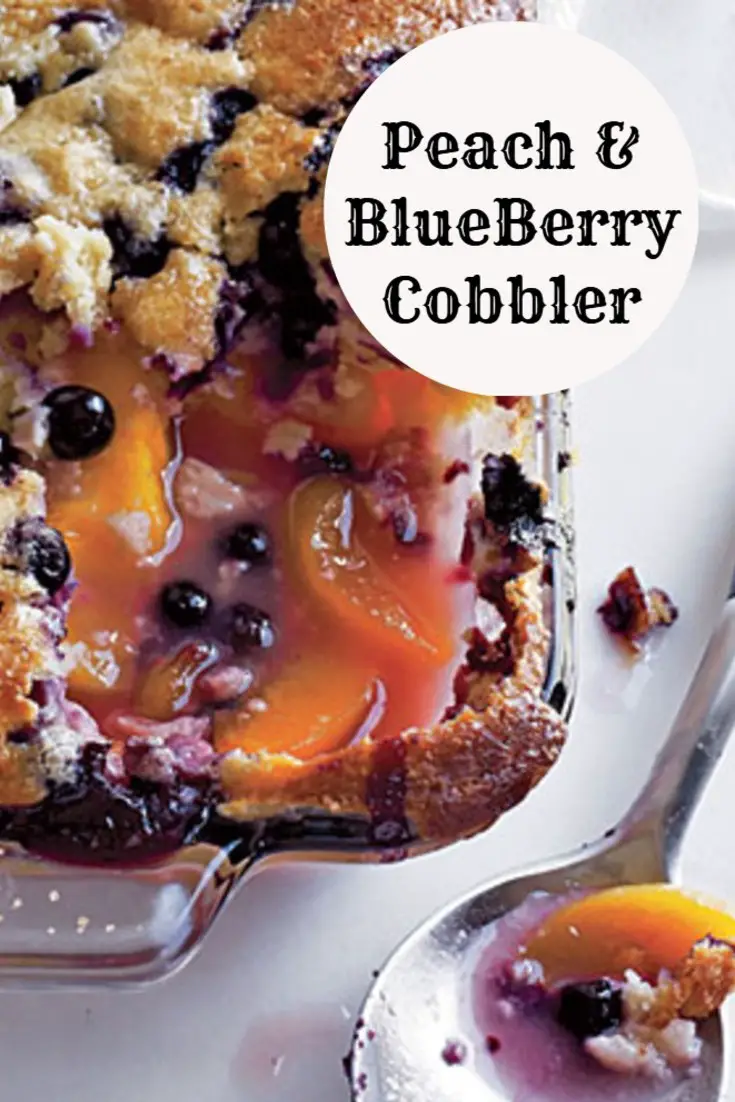 This Blueberry Peach Cobbler recipe works best with fresh blueberries and peaches that aren't really ripe.
Also, be sure to put your baking dish on a foil lined baking sheet because this cobbler tends to brim and boil over with fruity goodness.
Peach Cobbler Cupcakes Recipe
Now this is a twist on peach cobbler that I can't WAIT to try out – Peach Cobbler CUPCAKES.
Don't they look so delicious? I could eat 6 of them right. NOW.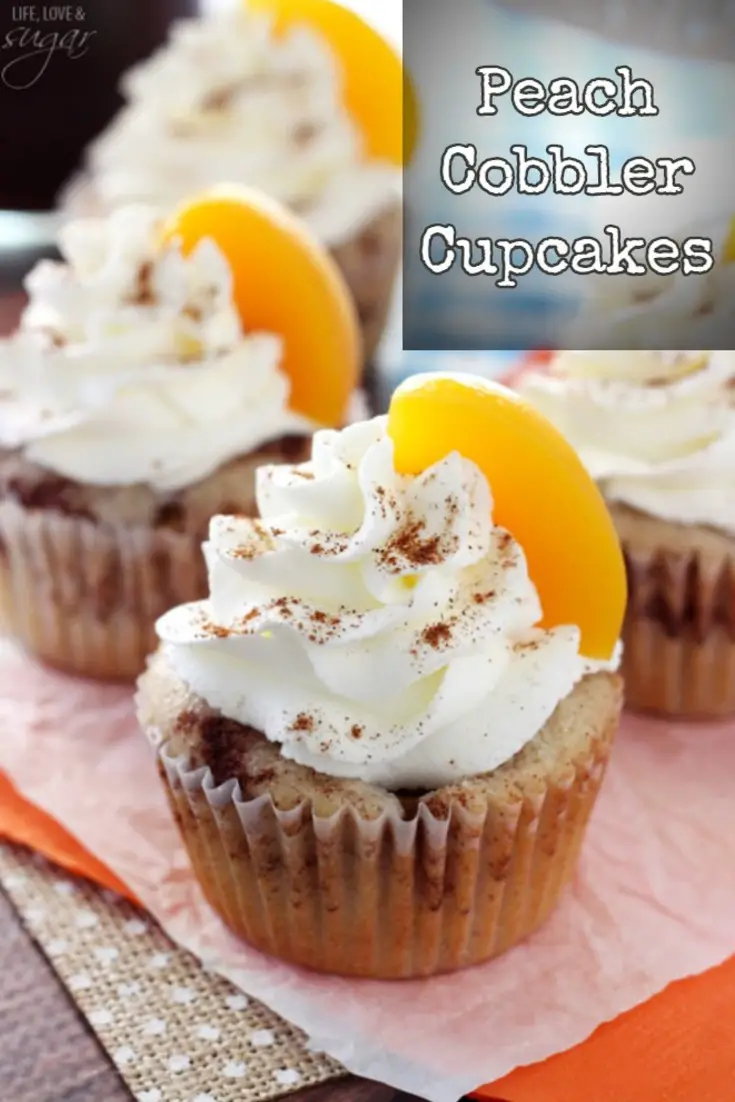 While fresh peaches work just fine for these peach cobbler cupcakes, you can also use canned peaches (thank goodness!)
Slow Cooker Coconut Peach Cobbler (Paleo-Friendly)
This cobbler recipe is a big change from what I would normally consider baking – it's Paleo-freindly, and that's not something I usually look for…
But, darn, it sure looks really good!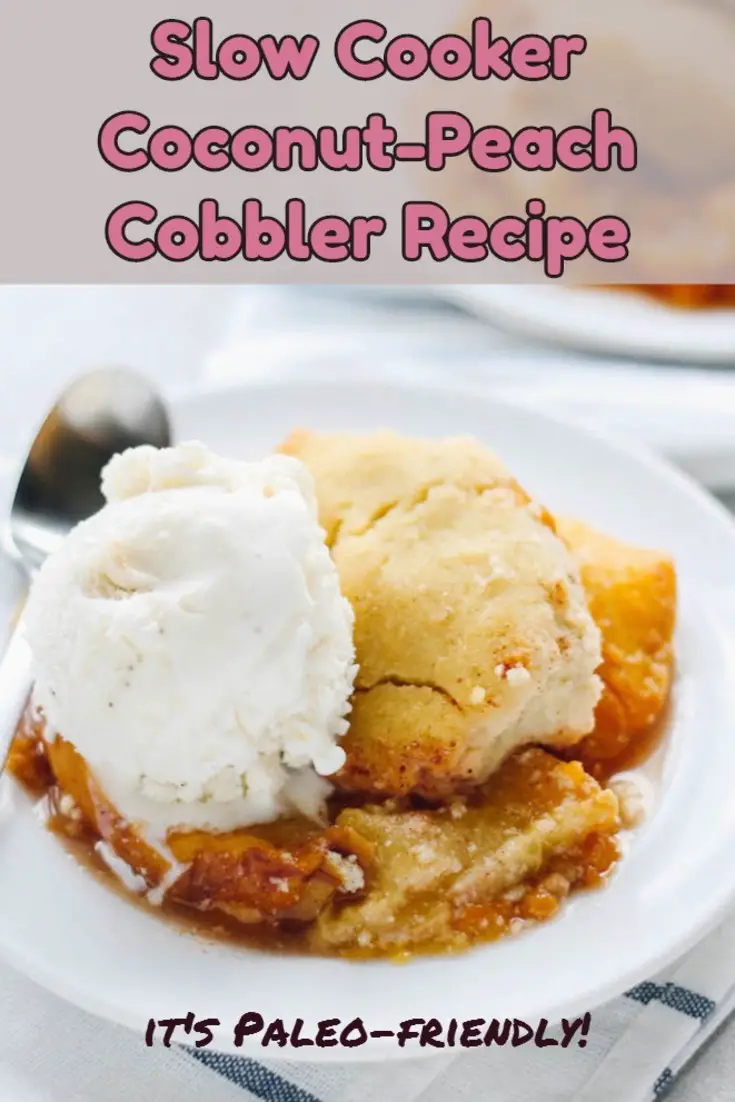 AND, it is made in a slow cooker/crock pot – how cool is that?
This recipe is a wholesome, paleo-friendly version or "normal" peach cobbler with the consistency of a cake saturated with a warm peach compote
(yep, just like our easy dump cake recipes).
Fast & Easy Raspberry Peach Cobbler Recipe
Ready for a unique peach cobbler recipe that has only 6 ingredients AND only takes 10 minutes of prep time?
Yep, me too!
And doesn't it look Ah-Mazing?!?!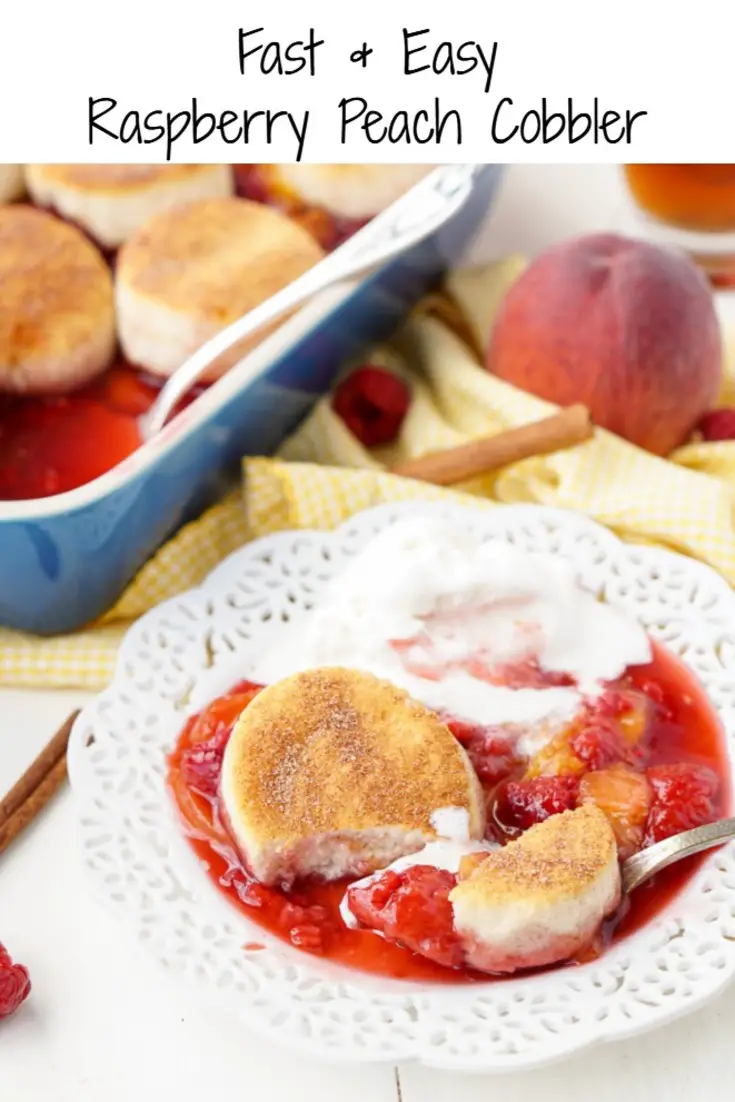 Ready for this….
This Raspberry Peach Cobbler recipe only has 8… yes, EIGHT Weight Watcher points, too!
If you want a delicious Weight Watchers diet dessert to help you on your weightloss journey, this is it!
Peach Cobbler Muffins Recipe
I don't care WHAT kind of muffin it is, I L-O-V-E it.
Now I find Peach Cobbler MUFFINS?!??! Ohhhhh myyyyyy….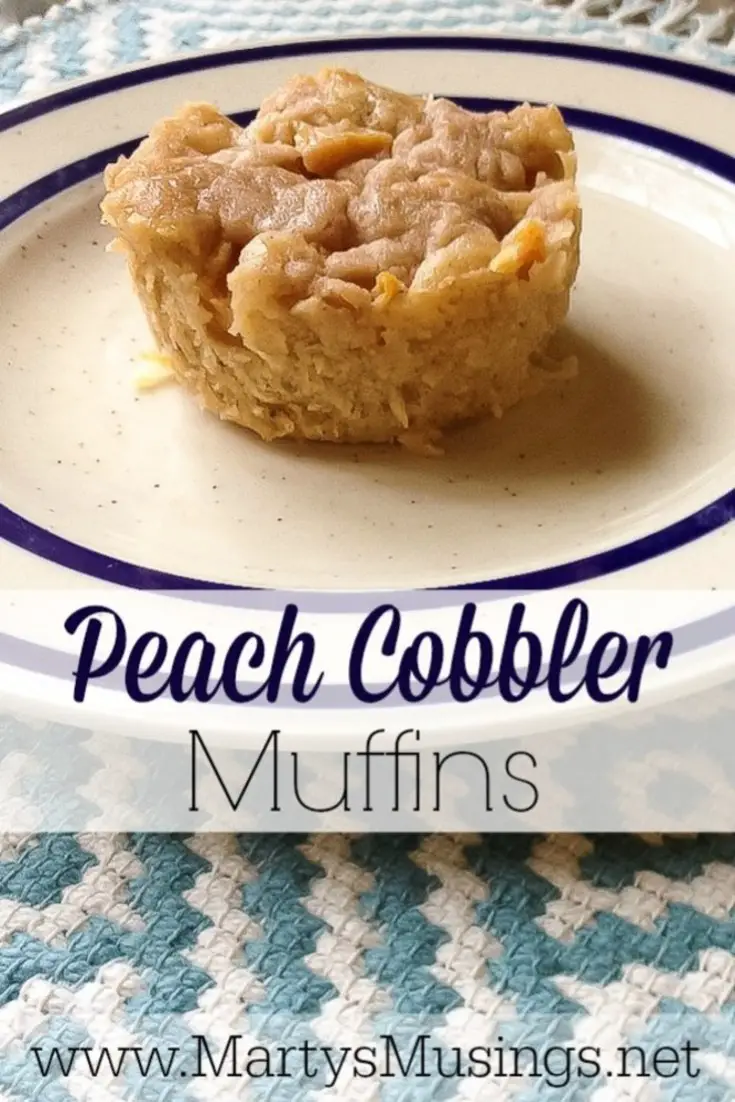 The topping on these muffins sounds amazing in the recipe, don't you think?
Peach Cobbler Cheesecake
Naturally, I'm saving the best for last – if you want a pretty easy dessert to impress, this peach cobbler cheesecake is IT.
My goodness, just look how amazing it looks (and it tastes even better than it looks!)