---
Delicious and easy lemon desserts for Mother's Day.
From no bake lemon desserts to easy Mother's Day potluck desserts, these lemon dessert recipes are sure to impress ANY Mother's Day party crowd.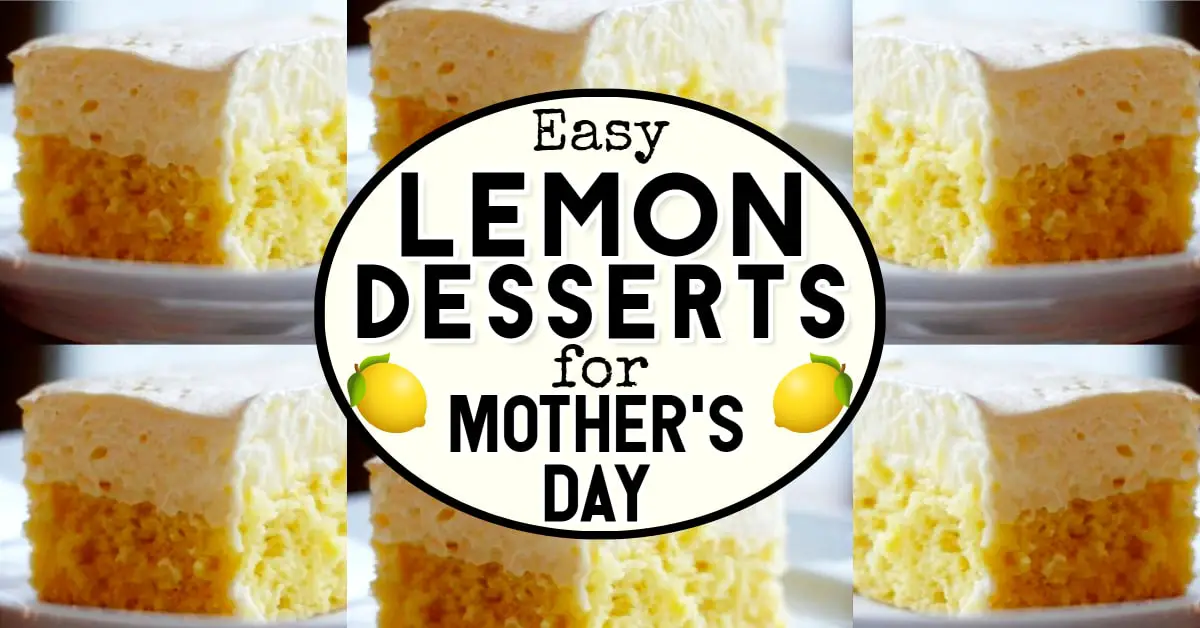 You're gonna want these easy lemon desserts on the dessert table this Mother's Day!
Perfect for a crowd at your potluck or cookout – or even for a small family gathering to celebrate Mom this year.
Easy Lemon Desserts For Mother's Day
Below are 10 easy lemon desserts to make for your Mother's Day celebration.
There's easy lemon cheesecake, no bake lemon desserts, lemon brunch cake. lemon blueberry muffins for Mother's Day breakfast and more.
 Lemon Cake – My Grandma's Mother's Day Potluck Dessert Recipe✅ See This NO BAKE Lemon Desserts For Mother's Day✅ See This Lemon Blueberry Muffins For Mother's Day Breakfast✅ See This Lemon Bread✅ See This Lemon Lush Cheesecake Pie✅ See This Lemon Coffee Cake✅ See This Lemon Velvet Cake w/ Lemon Cream Cheese Frosting✅ See This