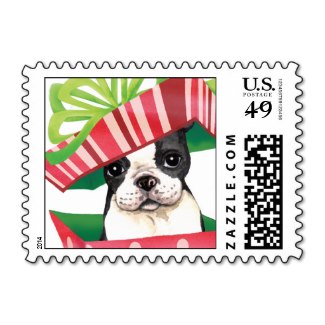 If you love Boston Terriers…and love Christmas… you will absolutely love these unique postage stamps with Boston Terriers on them!
I found a BUNCH of them online… and YES, they are REAL STAMPS that you can put on your Christmas cards and mail out to your friends and family.
I thought this was such a cute idea so went all over looking for the cutest and most affordable Boston Terrier Christmas stamps I could find.