---
37 DIY Foyer Wall Decor Ideas for a Unique Entryway Accent Wall or Feature Wall –
I just LOVE accent walls, don't you? To me, accent feature walls are an easy and affordable way to decorate your entry space to give a stunning impression when you first walk in your home or apartment.
Hallway Wall Decor Ideas, Before and After Pictures and More!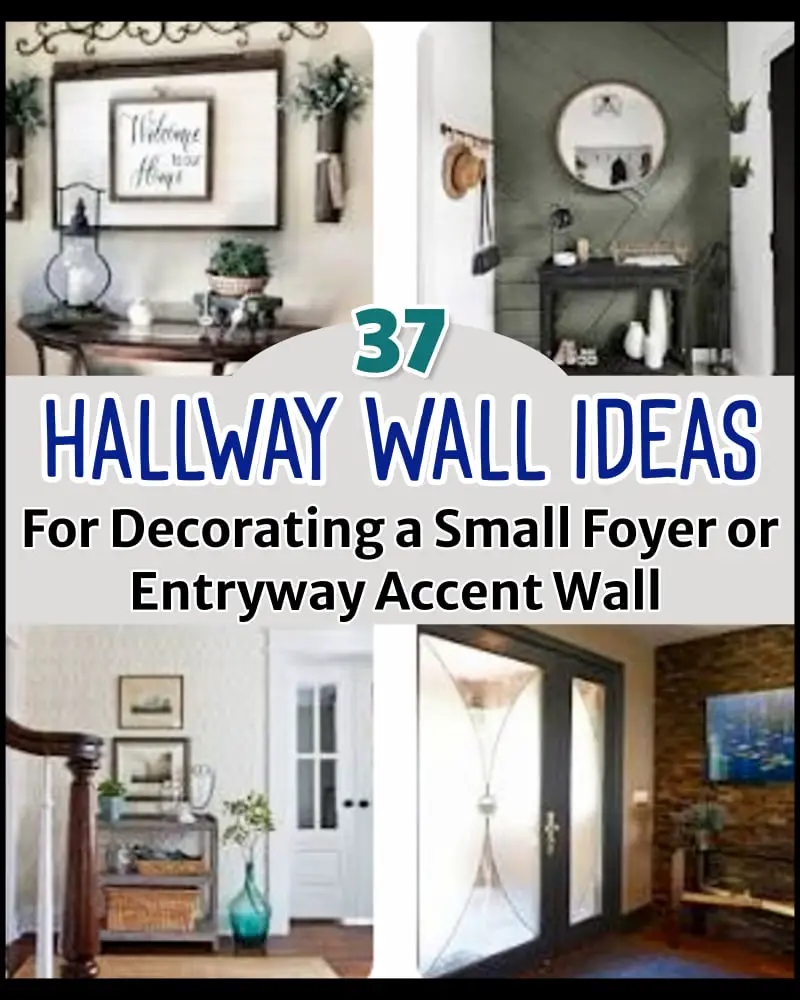 ---
Updated on January 16, 2023
posts may contain affiliate links -Enjoy and feel free to share with your friends!
---
When it comes to foyer accent walls, remember: There is no "right way" to create an accent wall in your foyer entryway. Take a look below at all the accent wall PICTURES to help you create a beautiful accent wall in YOUR foyer hallway or entryway even if you're on a tight budget.
Now – before we get started…
Does your foyer have a staircase?
If so, you might find some better ideas at: Accent Wall Ideas For Small Foyers With Stairs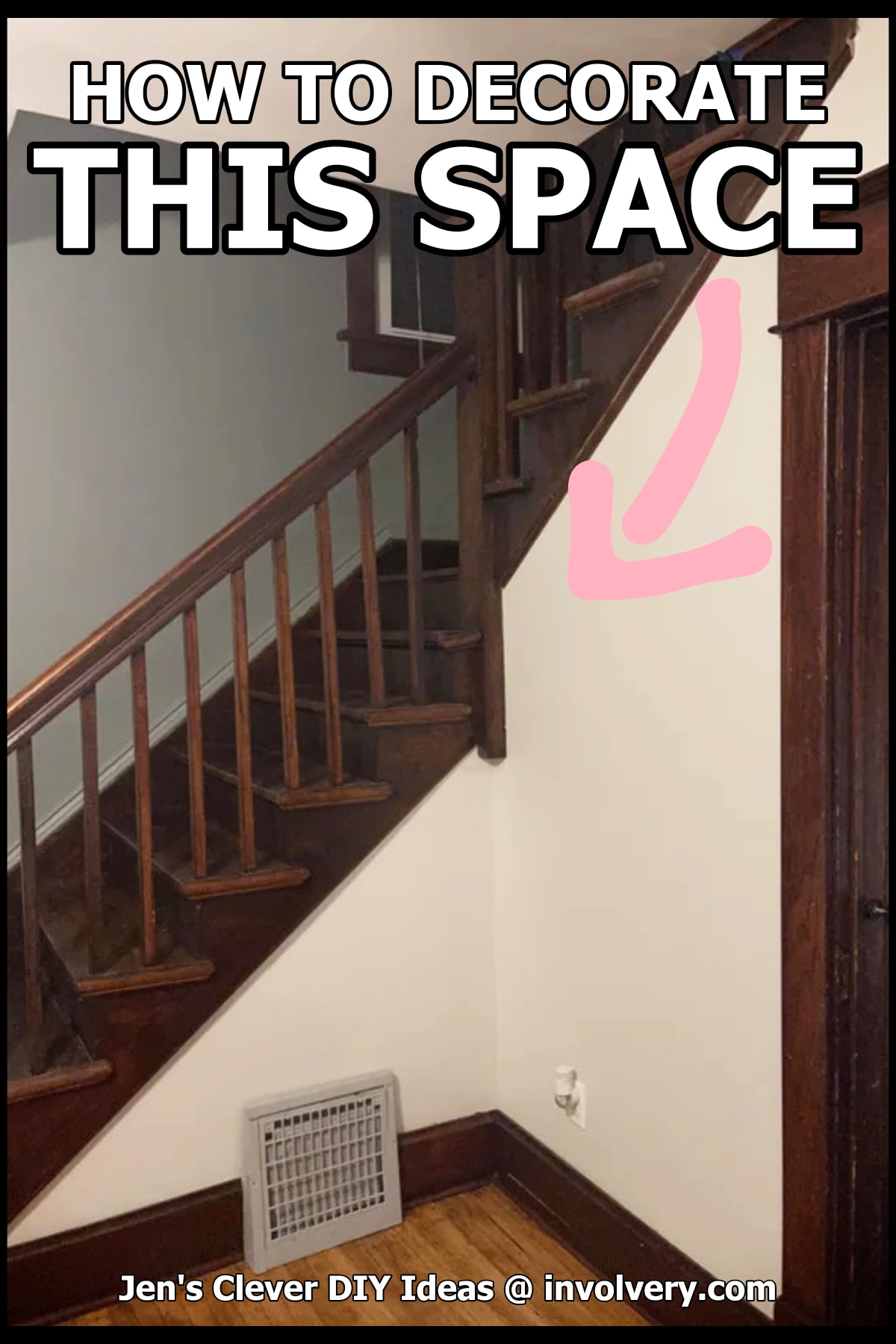 Many small foyers have "awkward" spaces and nooks that can be a bit challenging to decorate and not look weird or "off".
Here are 4 quick ideas that I think are very cozy and elegant.
Love those ideas above?
See more Mud Room Ideas Here
and
See more Photo Wall Ideas Here
Before and AFTER
Decorating a narrow hallway wall can make SUCH a difference to the overall appearance of your small entryway.
Just look at the dramatic change in the before and after hallway wall makeover picture below!
Looks SO much better, doesn't it?
YOUR narrow foyer wall can also look SO much better too!
Just take a look at the pictures and ideas below.
Hallway Wall Decor Ideas
Below are my favorite foyer hallway accent wall ideas. These are all easy DIY decorating ideas for entry hall walls, foyer staircase walls and lots more foyer decor inspiration to copy! There's even photo wall ideas without frames for your entryway wall and staircase accent wall ideas.
All these foyer wall decor ideas are GORGEOUS and easy home decor ideas to dress up the entryway in your home. I really love the welcome wall decor for small foyers – so pretty!
✅ Pictures
Let's take a look at some very unique accent walls ideas and hallway wall decor pictures.
This foyer accent wall idea below is SO pretty if you're into the farmhouse/rustic accent wall decor style in your home.
I just LOVE that pallet accent wall – such a beautiful idea for a small staircase entryway!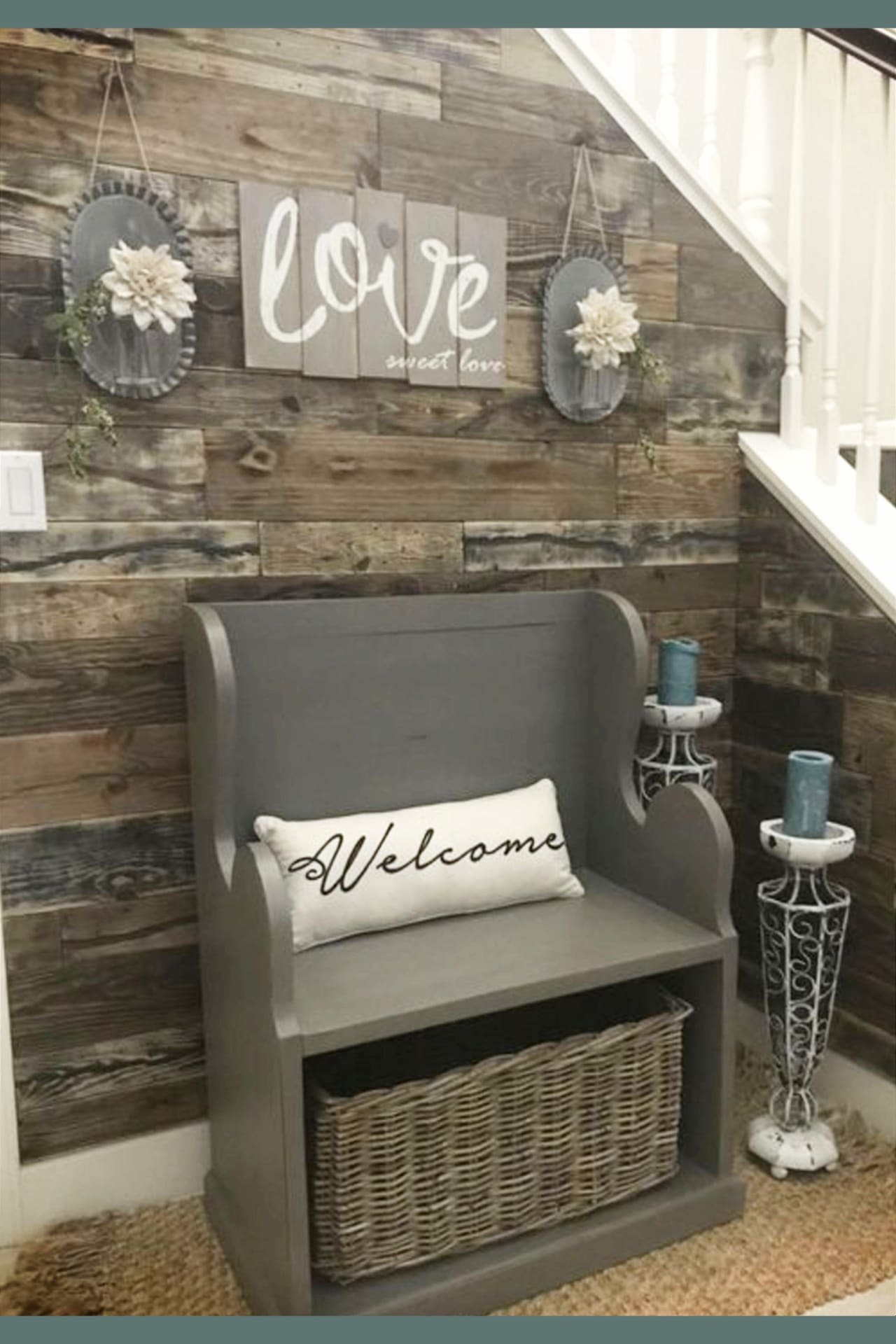 Rustic Accent Wall KitsGet More Info Pallet Accent Wall in a BoxGet More Info Foyer Accent Wall KitsGet More Info
Or how about THIS foyer accent wall idea?
If you love that rustic, country style farmhouse look in your home, I think this accent wall decor and design is just stunning and so cozy!
I also really like this more modern farmhouse foyer accent wall decorating idea –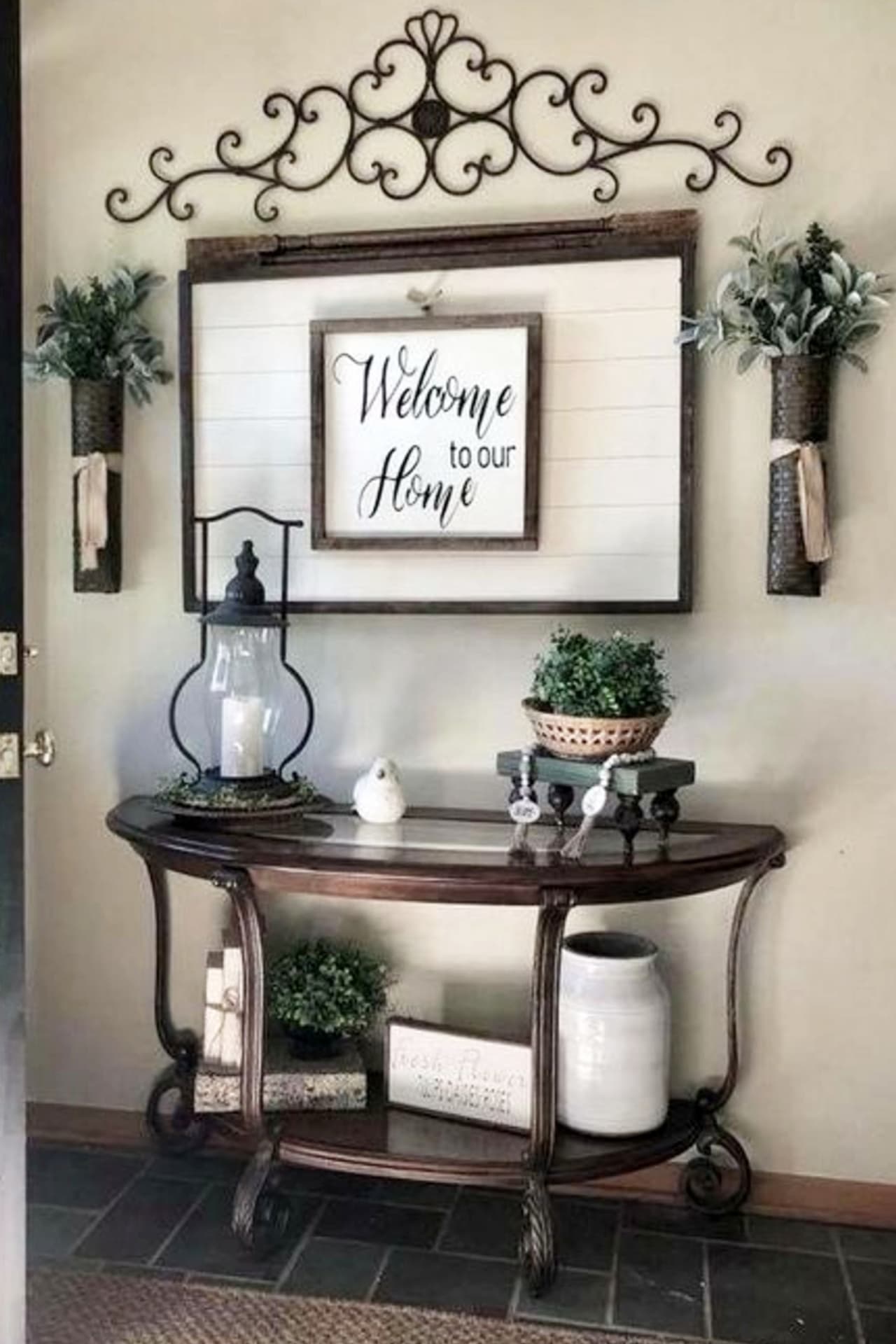 That stairway foyer accent wall decorating idea above is perfect for a small foyer or tiny entryway – I just love the accent wall on this entryway staircase hallway wall!
This Scrabble tile accent wall is GORGEOUS and so unique – would look great in a farmhouse foyer or narrow hallway wall.
Hanging family photos on the wall just makes it even more personal and unique.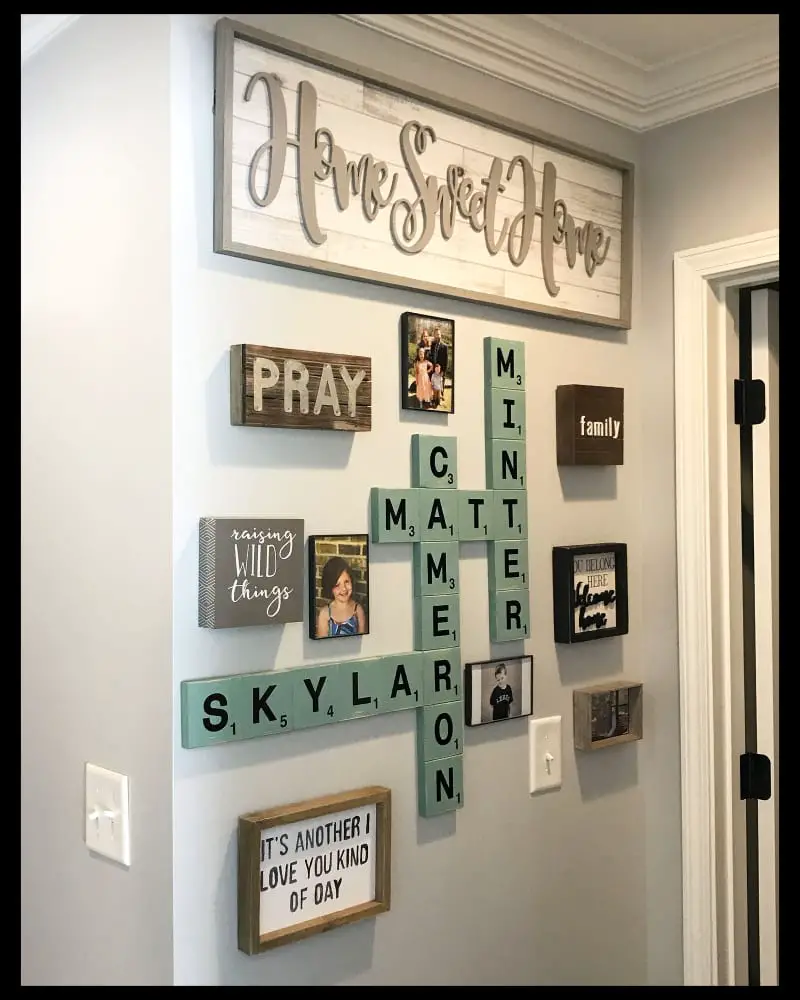 It's also a great decorating ideas for those narrow odd walls that have light switches, thermostats etc placed in awkward positions.
 Scrabble Accent Wall TilesGet More Info Accent Wall Decor IdeasGet More Info Scrabble Tile Wall DecalsGet More Info
This is another more farmhouse-style foyer accent wall idea that I really love. Everything from the 'Farm Sweet Farm' sign to the 'Our Nest Is Blessed' sign just makes it so perfect and homey!
 Farmhouse Accent Wall DecorGet More Info Our Nest Is Blessed Wall DecorGet More Info Thankful Accent Wall DecorGet More Info
Many people call an accent wall a 'gallery wall' – if you want to learn how to design a BEAUTIFUL gallery accent wall, take a look at these gallery wall ideas and layout templates.
I am loving this accent wall and the BENCH in this tiny entryway – it's all set up so perfectly for such a small space to work with.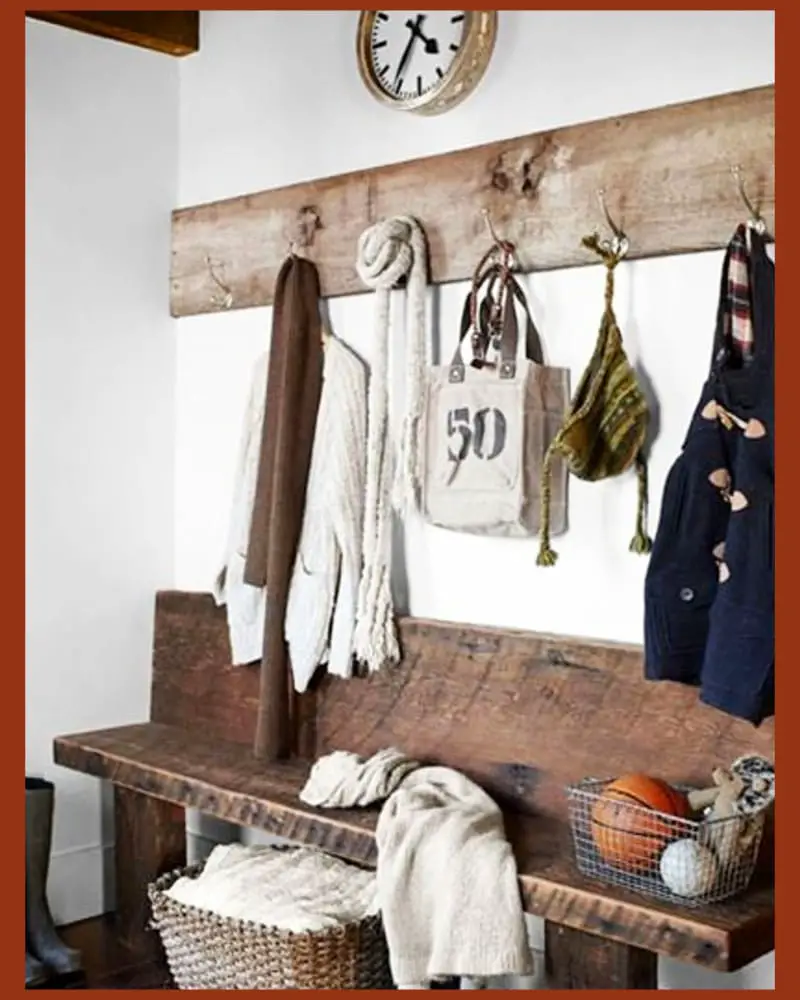 Do you love the TV show 'This Is Us'? Oh me too!
That's probably why I adore the 'This Is Us' accent wall idea in the foyer below!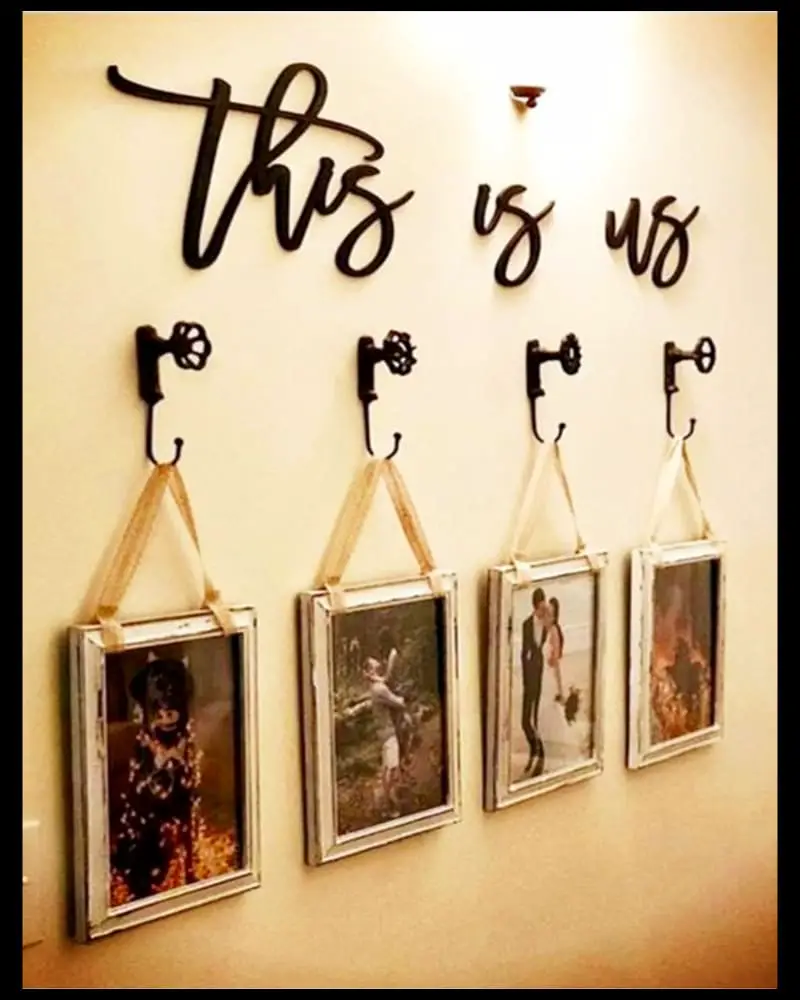 This Is Us Accent WallGet More Info This Is Us SignsGet More Info This is Us Wall DecorGet More Info
Like a more rustic/farmhouse narrow mudroom wall concept for your foyer?
This page below has TONS of mudroom wall hallway decorating ideas: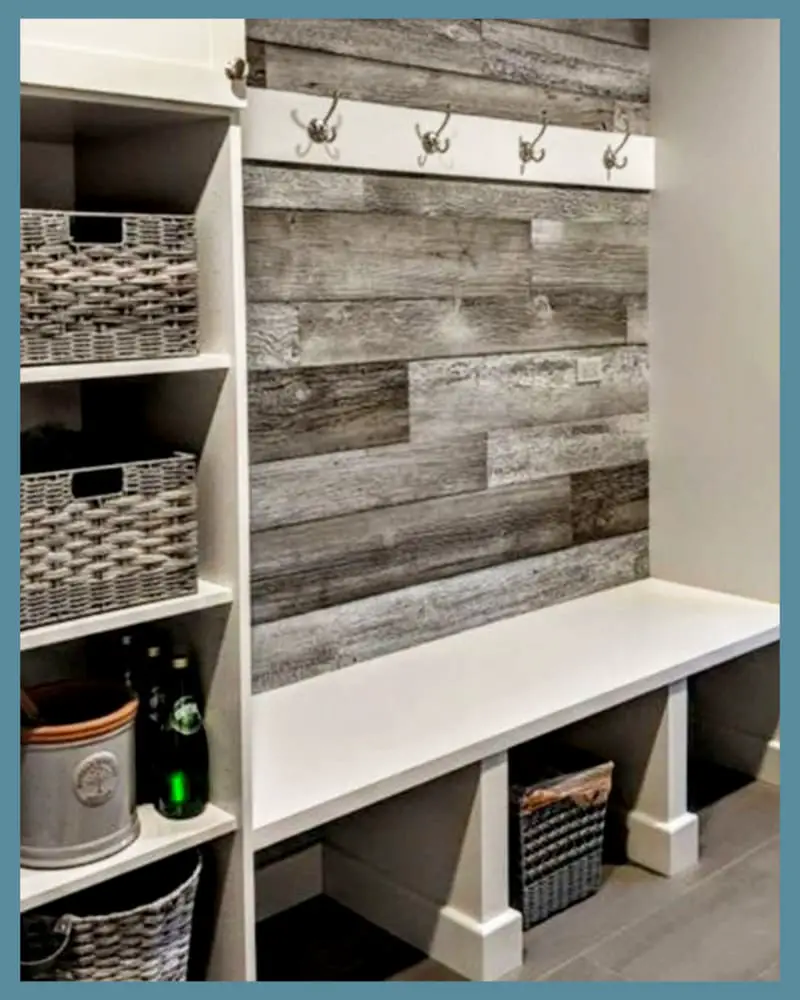 A narrow bench can work really well in a tight entry hallway – AND it give the area more purpose that JUST being decorated.
 Pallet Acccent Wall DecorGet More Info Rustic Foyer Bench IdeasGet More Info Farmhouse Wall Hanger IdeasGet More Info
How about this welcome wall decor for a small foyer? I love that the welcome sign isn't hanging ON the wall – it gives this tiny entry hall wall area more dimension and character!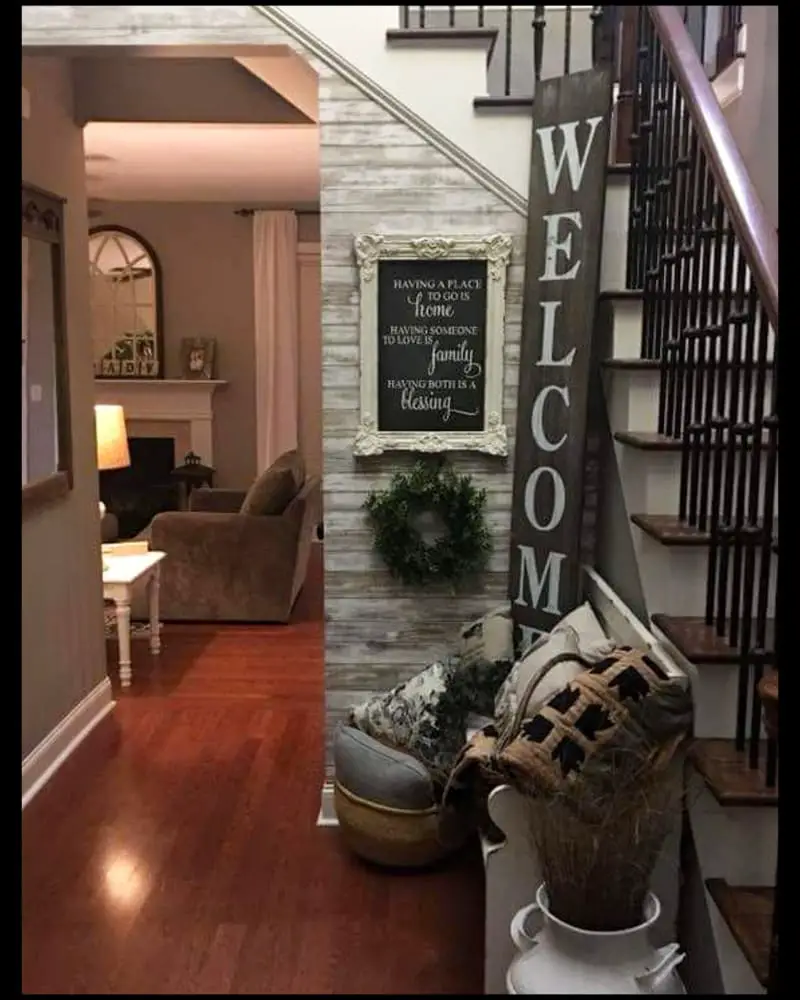 Pallet Welcomes Foyer SignsGet More Info Welcome Accent Wall DecorGet More Info Farmhouse Welcome Sign IdeasGet More Info
This photo accent wall in the foyer hallway below is so pretty to me. While it's 'eclectic' like most accent walls are, it still has a very neat and organized look to it. I guess it's more a modern farmhouse decorating style? The wall paint color on the accent wall is really pretty too!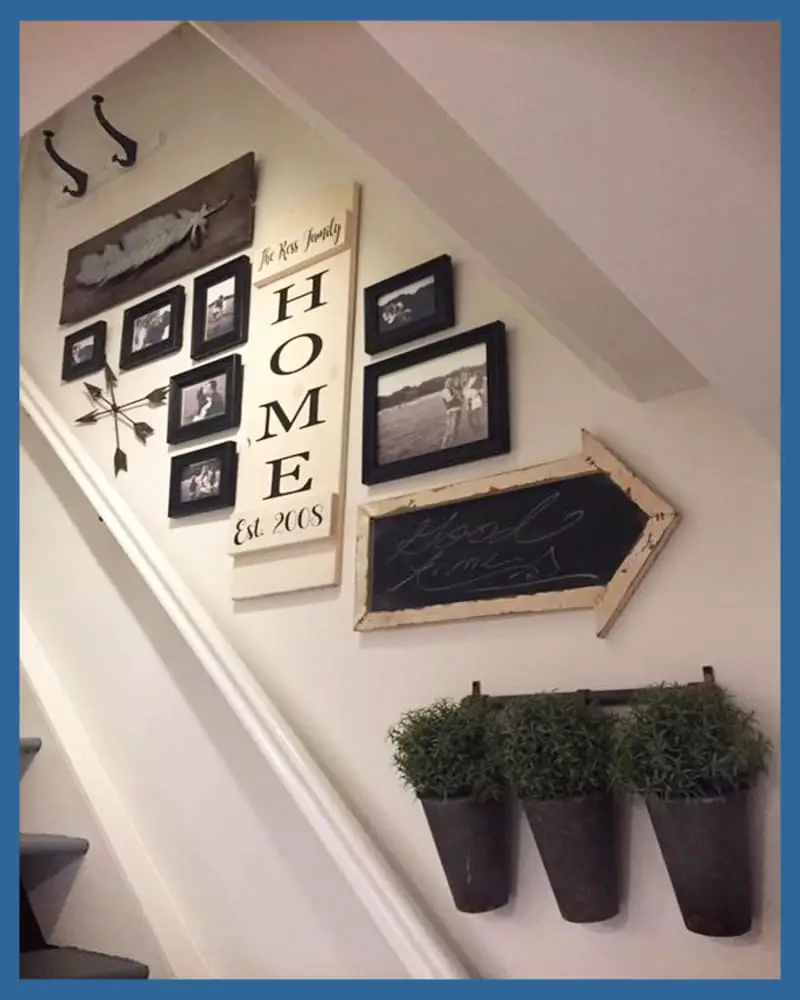 9 Piece Accent Wall KitsGet More Info Halppy Crazy Fun Loud Home SignsGet More Info Accent Wall Frame SetsGet More Info
Want More Foyer Decorating Ideas?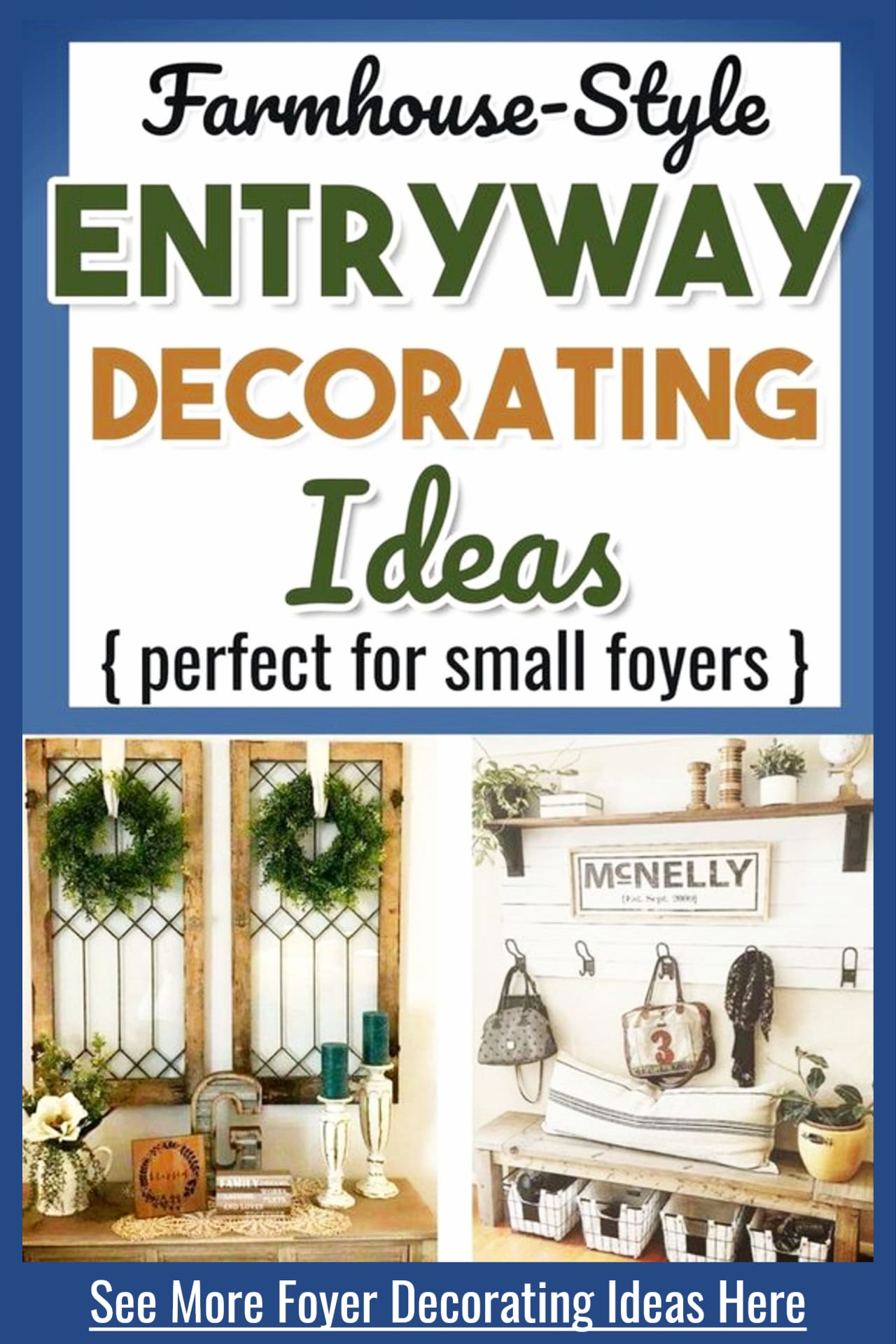 ✅ See More Foyer Decorating Ideas Here
 Rustic Accent Wall KitsGet More Info Pallet Accent Wall in a BoxGet More Info Foyer Accent Wall KitsGet More Info
For top:
Miss Anything?
Back To Top Of: Foyer Wall Ideas
Go Back To a Specific Hallway Wall Decorating Idea:
---
✅ See More Clever DIY Ideas
More Home Decor and Interior Design Ideas:
post tagged: foyer wall ideas, entryway wall art, small foyer decor, foyer decor ideas, entryway wall decor for decorating a foyer entryway wall, unique accent wall ideas for foyer walls
You Will Also Like:
---
---
---
---
---
---