---
Easy DIY Foyer Wall Decor Ideas for Your Entryway Hall Wall –
I just LOVE accent walls, don't you? To me, accent walls are an easy way to decorate your entry hall walls and to add unique character to your home.
When it comes to foyer accent walls, remember: There is no "right way" to create an accent wall in your foyer entryway. Take a look below at all the accent wall PICTURES to help you create a beautiful accent wall in YOUR foyer.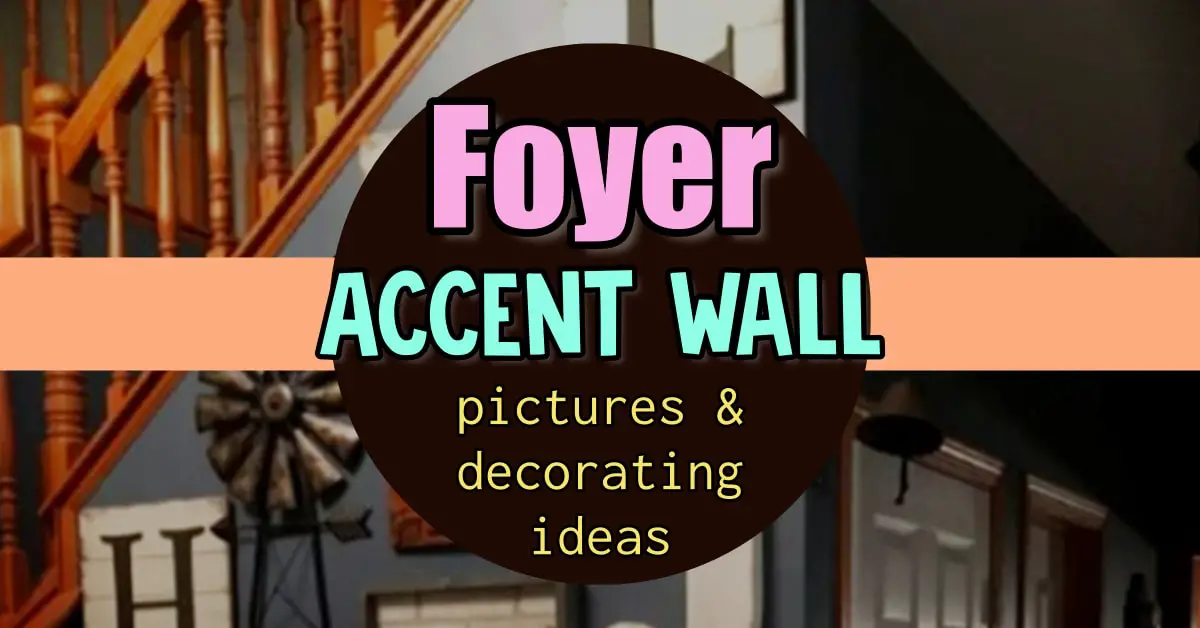 Foyer Accent Wall Ideas PICTURES
Below are my favorite foyer accent wall ideas. These are all easy DIY decorating ideas for entry hall walls, foyer staircase walls and lots more foyer decor inspiration to copy! There's even photo wall ideas without frames for your entryway wall and staircase accent wall ideas. All these foyer wall decor ideas are GORGEOUS and easy home decor ideas to dress up the entryway in your home. I really love the welcome wall decor for small foyers – so pretty!
This foyer accent wall idea below is SO pretty if you're into the farmhouse/rustic look in your home.
I just LOVE that pallet accent wall – such a beautiful idea for a small staircase entryway!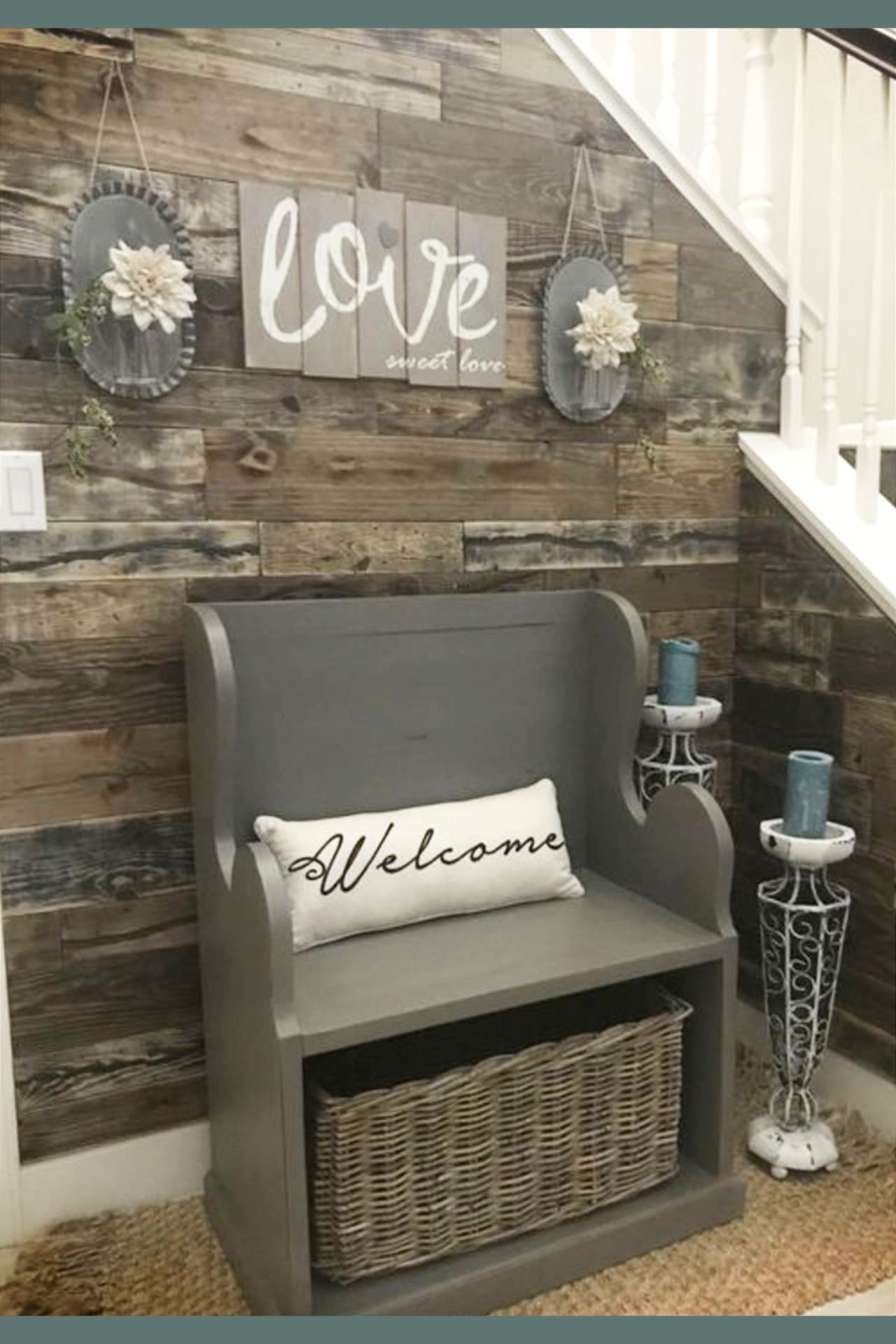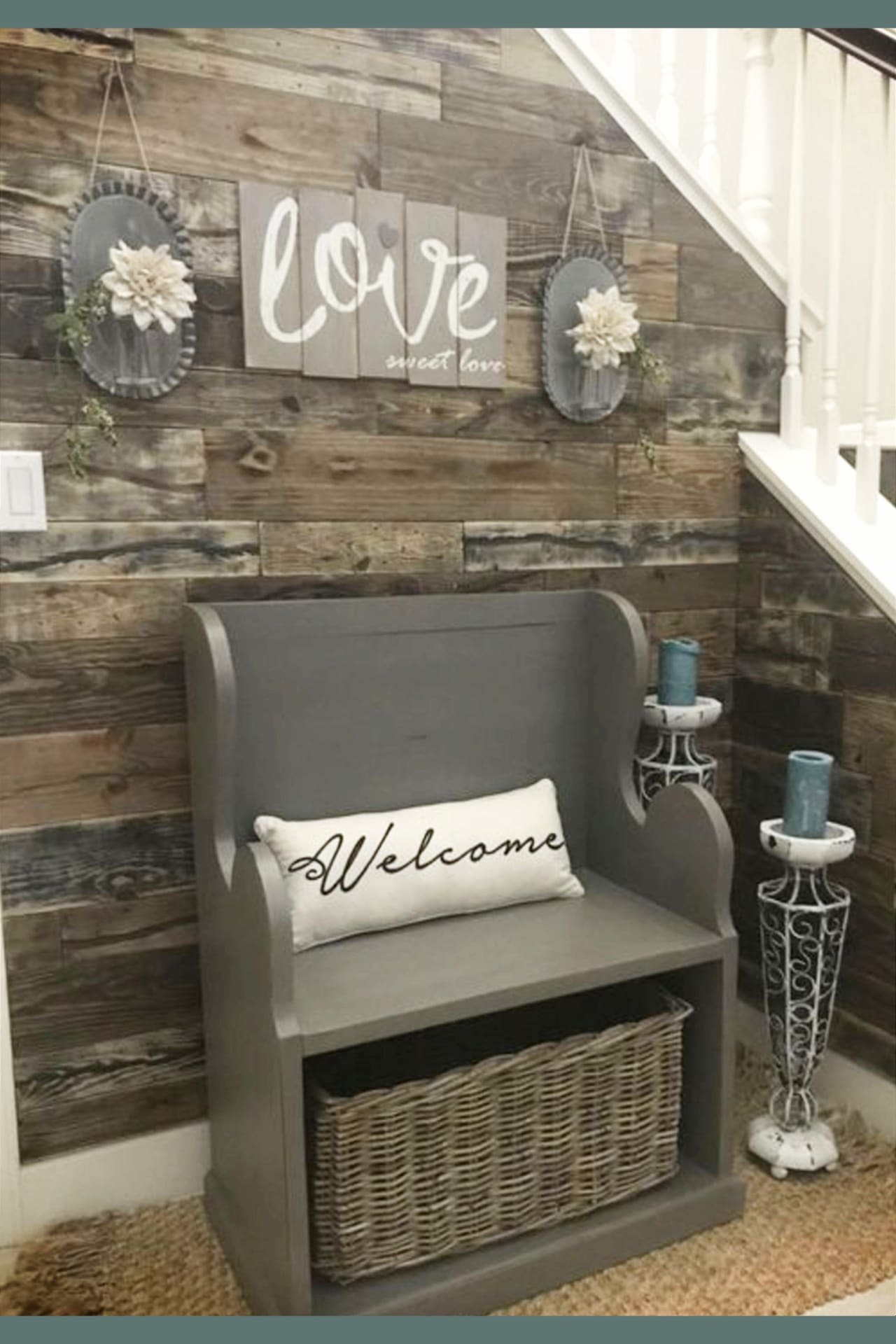 Rustic Accent Wall KitsGet More Info Pallet Accent Wall in a BoxGet More Info Foyer Accent Wall KitsGet More Info
Or how about THIS foyer accent wall idea?
If you love that rustic, country style farmhouse look in your home, I think this accent wall decor and design is just stunning and so cozy!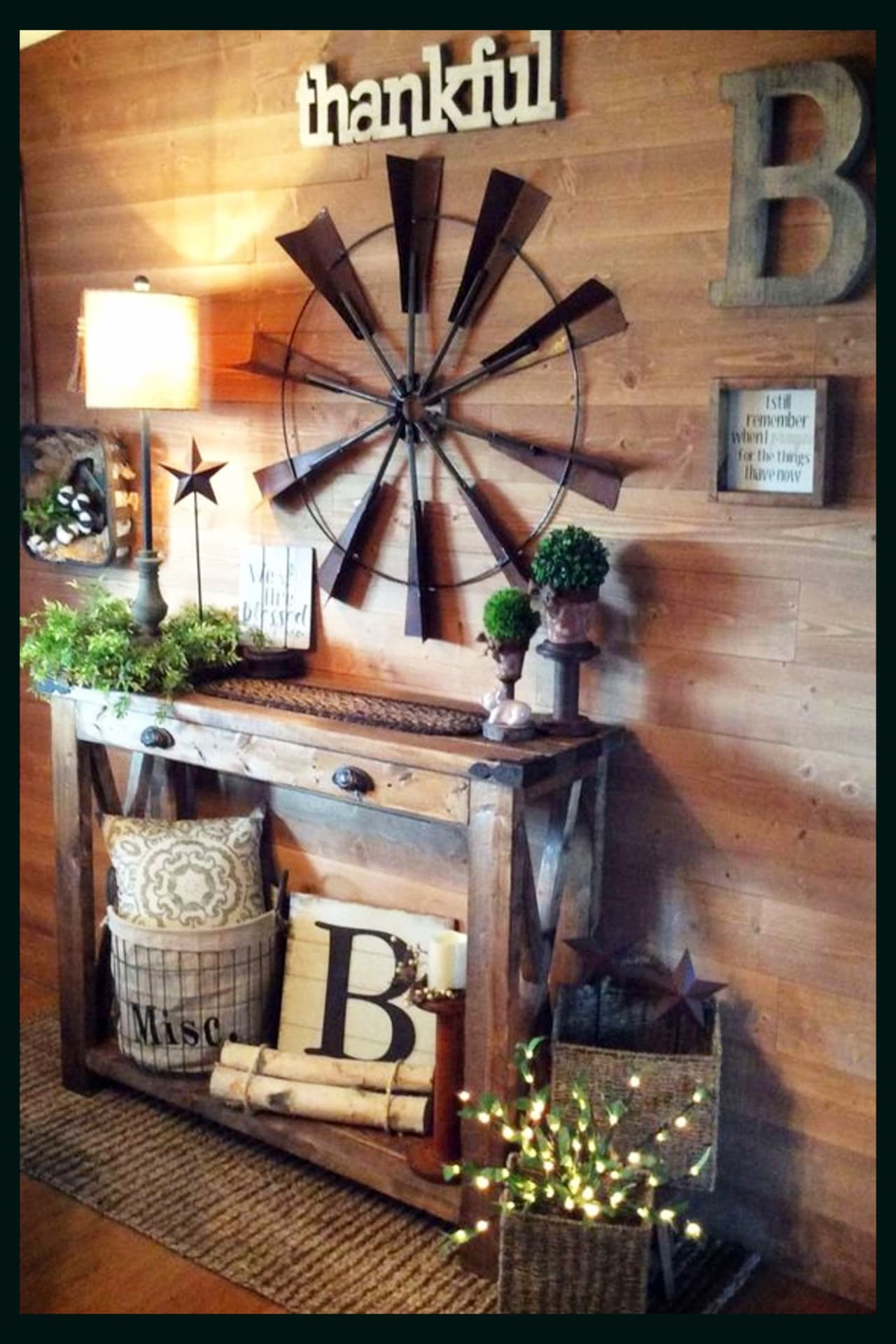 ---
---
I also really like this more modern farmhouse foyer accent wall decorating idea –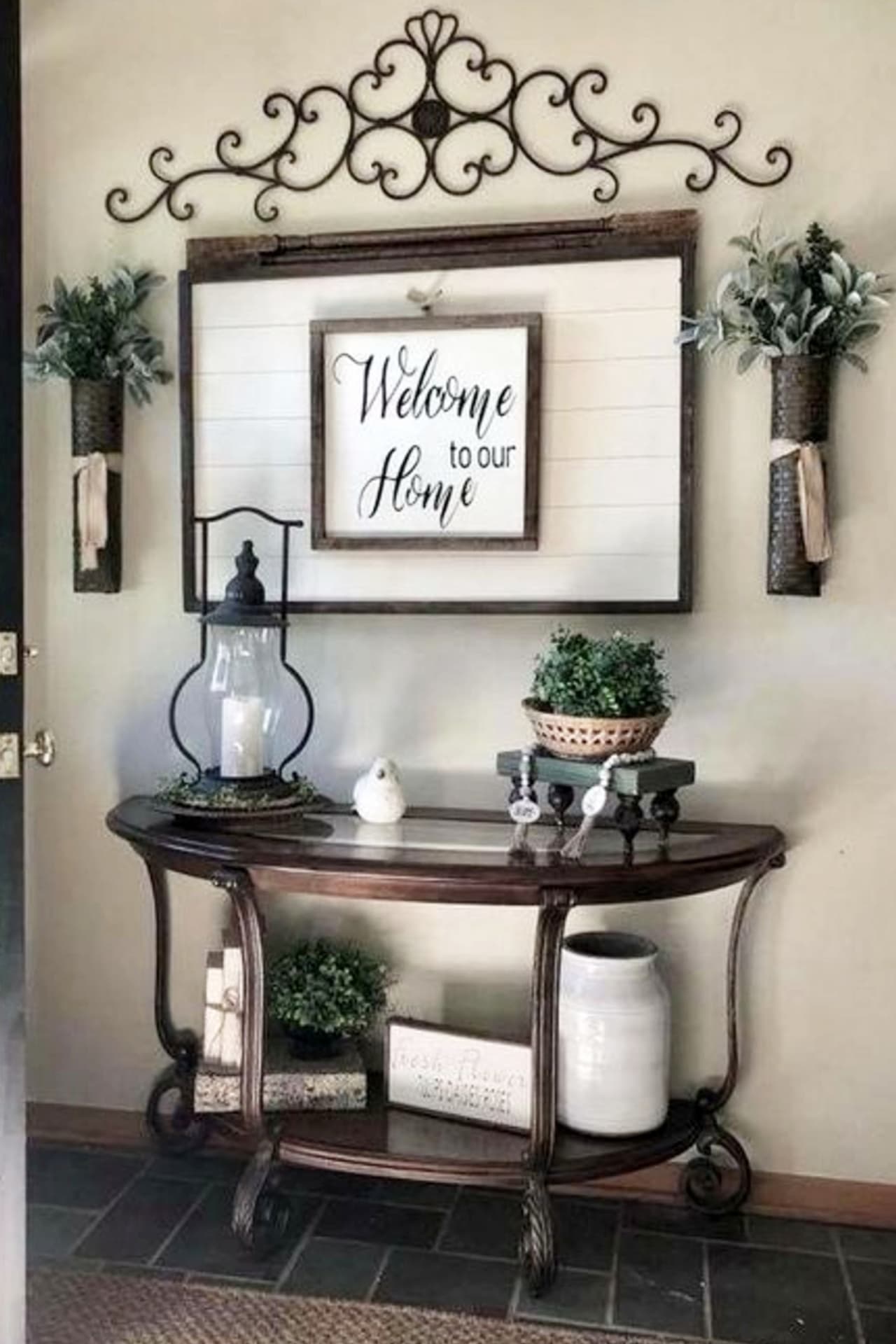 This stairway foyer accent wall decorating idea is perfect for a small foyer or tiny entryway – I just love the accent wall on this entryway staircase wall!
This Scrabble tile accent wall is GORGEOUS and so unique – would look great in a farmhouse foyer or rustic living room
 Scrabble Accent Wall TilesGet More Info Accent Wall Decor IdeasGet More Info Scrabble Tile Wall DecalsGet More Info
This is another more farmhouse-style foyer accent wall idea that I really love. Everything from the 'Farm Sweet Farm' sign to the 'Our Nest Is Blessed' sign just makes it so perfect and homey!
 Farmhouse Accent Wall DecorGet More Info Our Nest Is Blessed Wall DecorGet More Info Thankful Accent Wall DecorGet More Info
Many people call an accent wall a 'gallery wall' – if you want to learn how to design a BEAUTIFUL gallery accent wall, take a look at these gallery wall ideas and rules.
I am loving this accent wall and the BENCH in this tiny entryway – it's all set up so perfectly for such a small space to work with.
---
---
Do you love the TV show 'This Is Us'? Oh me too!
That's probably why I adore the 'This Is Us' accent wall idea in the foyer below!
 This Is Us Accent WallGet More Info This Is Us SignsGet More Info This is Us Wall DecorGet More Info
Like a more rustic feel for your foyer? This idea below is so old-timey and rustic – just gorgeous!
 Pallet Acccent Wall DecorGet More Info Rustic Foyer Bench IdeasGet More Info Farmhouse Wall Hanger IdeasGet More Info
How about this welcome wall decor for a small foyer? I love that the welcome sign isn't hanging ON the wall – it gives this tiny entry hall more dimension and character!
 Pallet Welcomes Foyer SignsGet More Info Welcome Accent Wall DecorGet More Info Farmhouse Welcome Sign IdeasGet More Info
This photo accent wall in the foyer hallway below is so pretty to me. While it's 'eclectic' like most accent walls are, it still has a very neat and organized look to it. I guess it's more a modern farmhouse decorating style? The wall paint color on the accent wall is really pretty too!
 9 Piece Accent Wall KitsGet More Info Halppy Crazy Fun Loud Home SignsGet More Info Accent Wall Frame SetsGet More Info
Want More Foyer Decorating Ideas?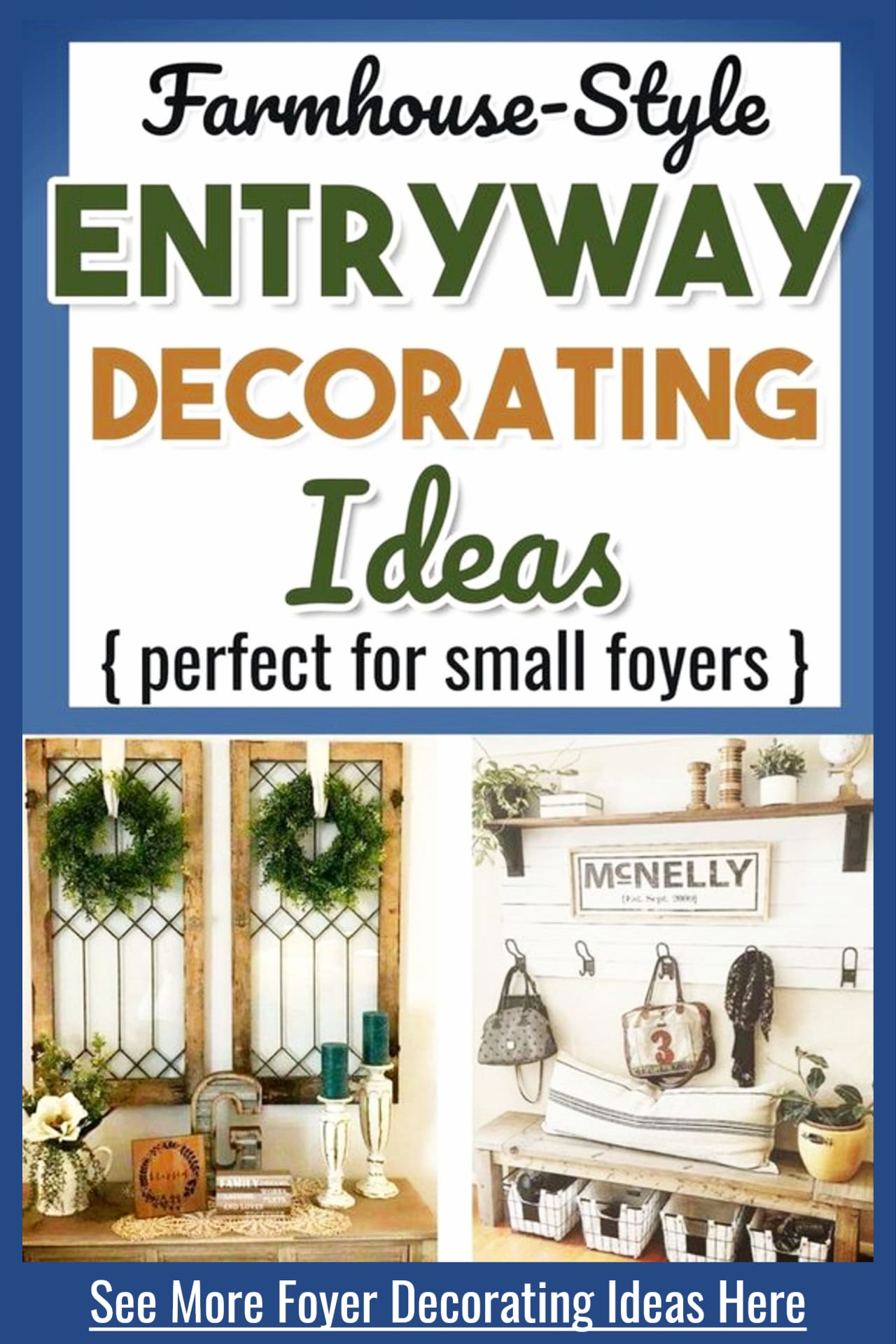 ✅ See More Foyer Decorating Ideas Here
Pin For Later?

 Rustic Accent Wall KitsGet More Info Pallet Accent Wall in a BoxGet More Info Foyer Accent Wall KitsGet More Info